✒️ Dec. 15, 2017 – Mes Amis Cafe, Eugene, OR
It was a small gathering right in the thick of holiday preparations, but these three had a great time sketching together.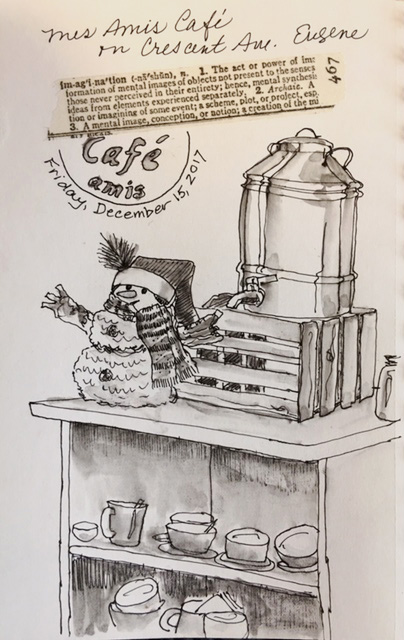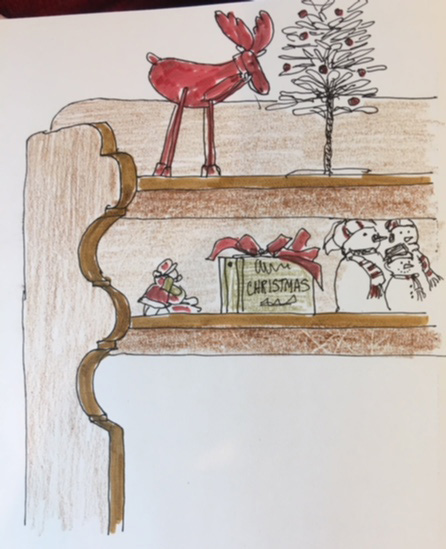 Sketches by Bev, our busy bee!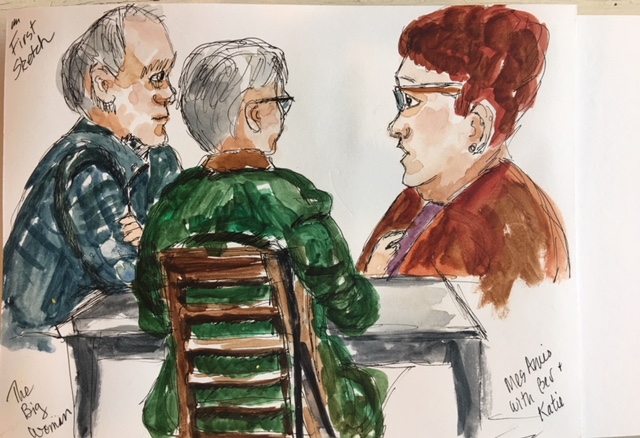 Welcome to Marnie – what a fun sketch! Keep coming back!
✒️ Dec. 1, 2017 – Indulgence, Gateway Mall, Springfield, OR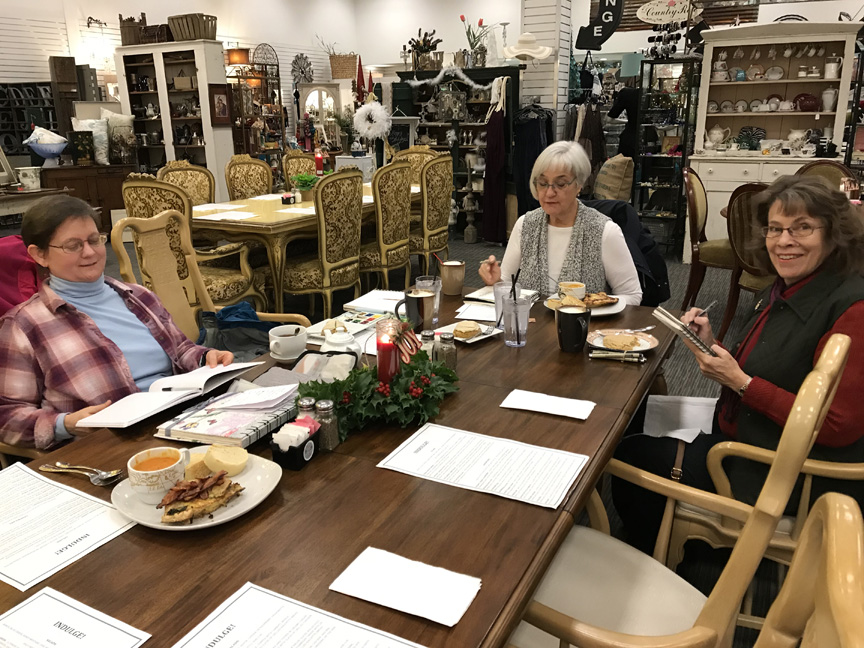 Daisy, (Jane), Katie, & Bev met at Indulgence for our second Friday sketch group. It's a busy time, and a busy place, but we like it.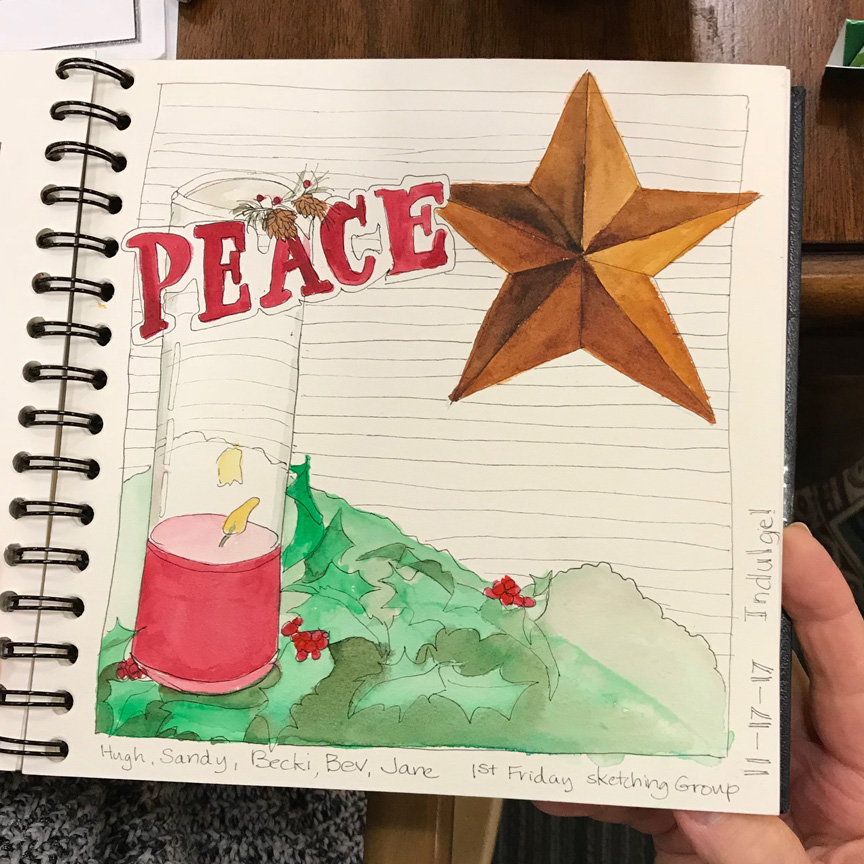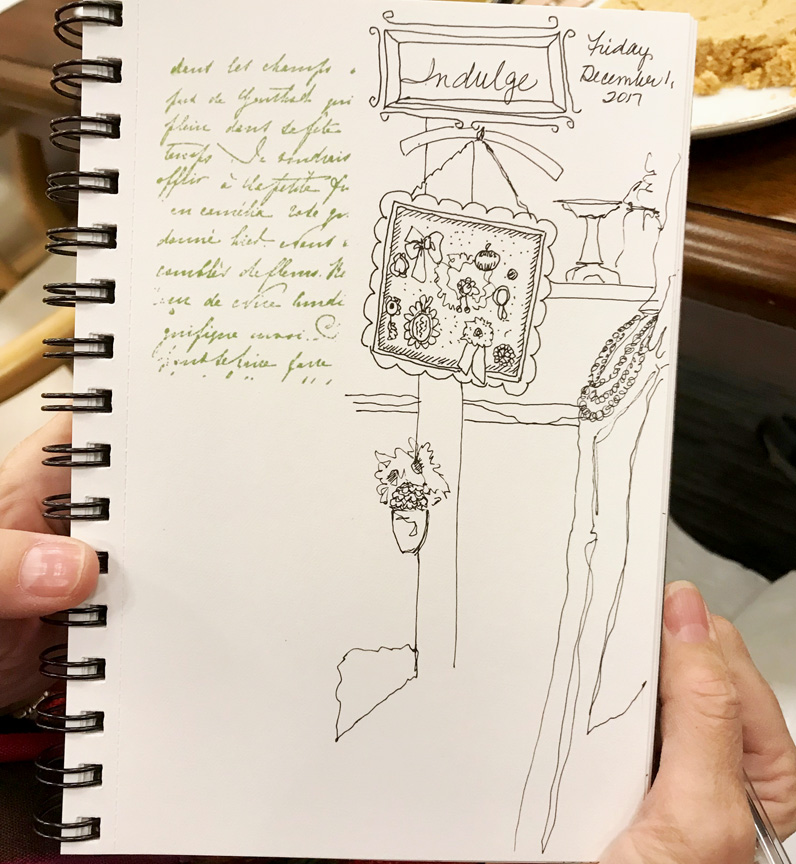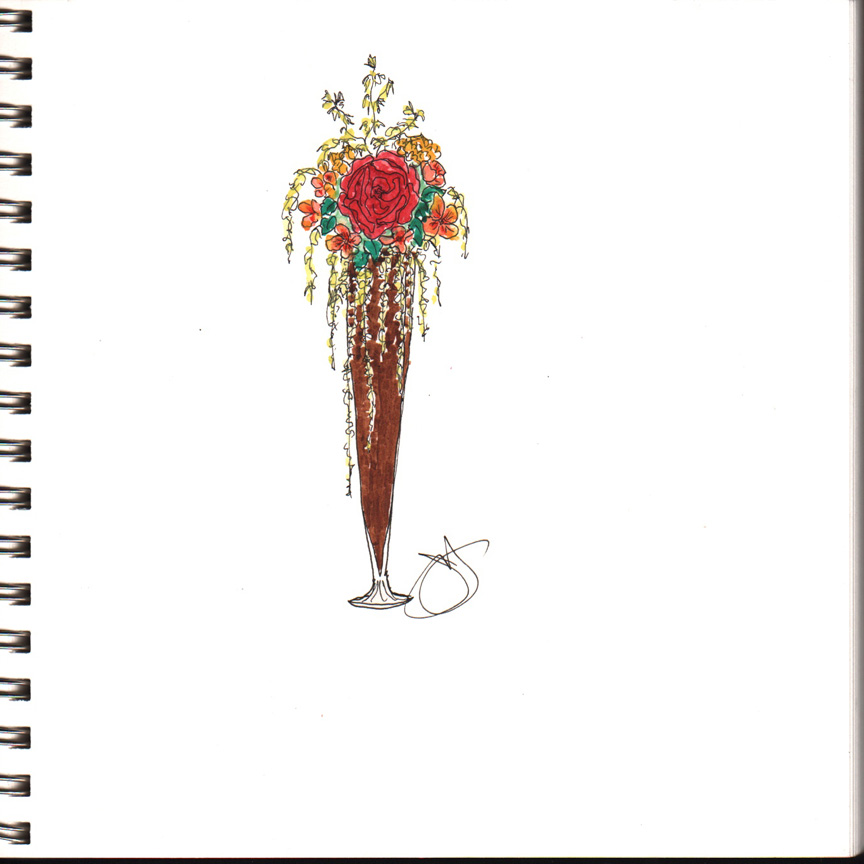 Katie shared her finished piece started last time, Bev got right into a new sketch, and Jane just had time to do a quick sketch before she had to leave. We like sketching together. We're going to keep on!
✒️ Nov. 17, 2017 – Indulgence, Gateway Mall, Springfield, OR
On Friday, Nov. 17, the first time meeting of the newly formed Friday  Sketch Group met with much enthusiasm and delight.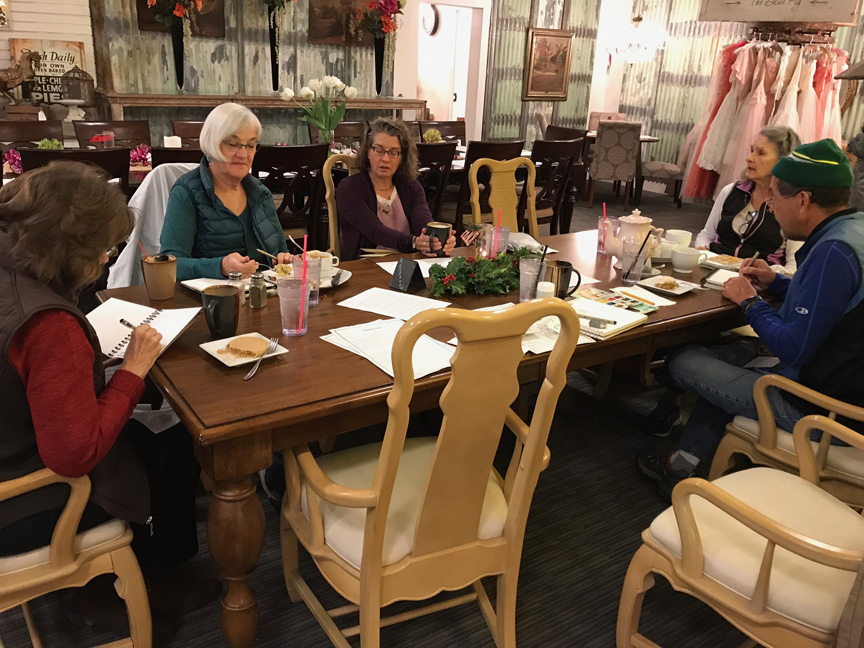 Marsha, Katie, Beki, Sandy, Hugh, & Jane behind the camera.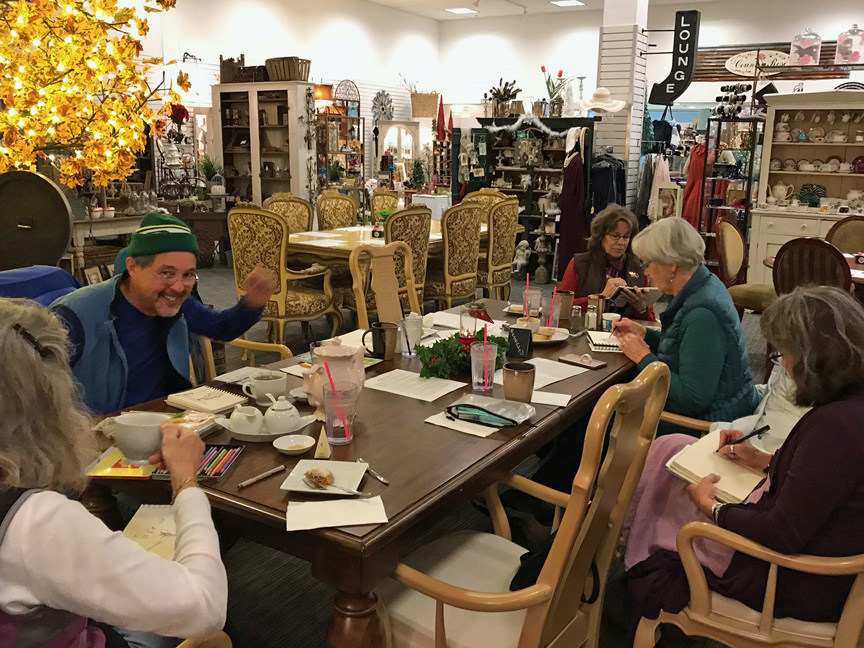 This was such a fascinating place for sketching and noshing.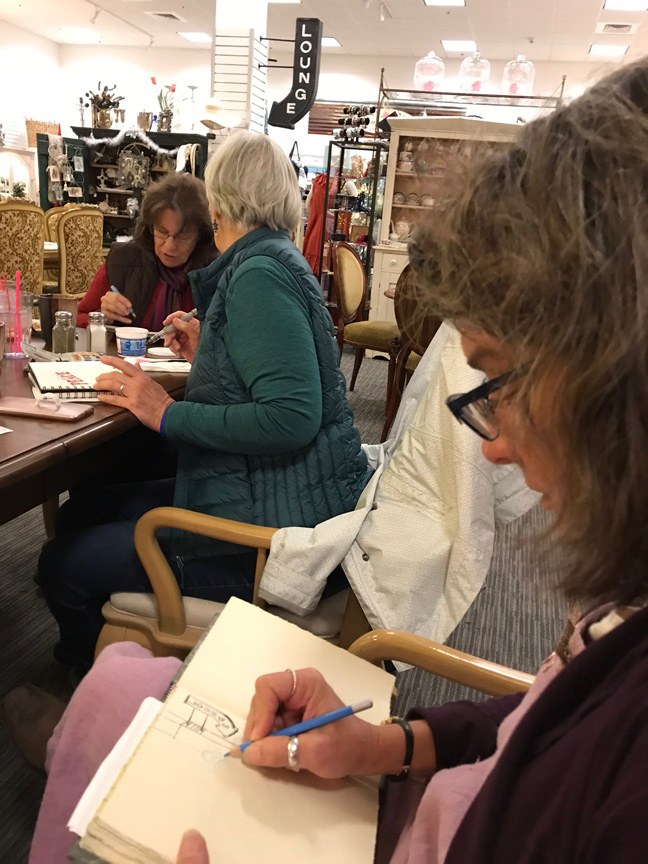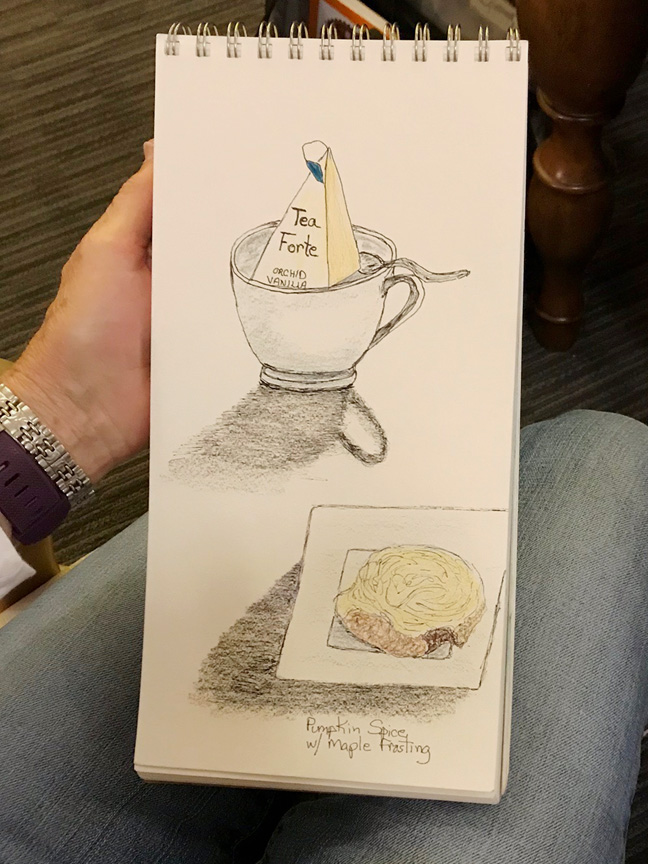 Beki chose to sketch a sign, and Sandy her tea & cookie.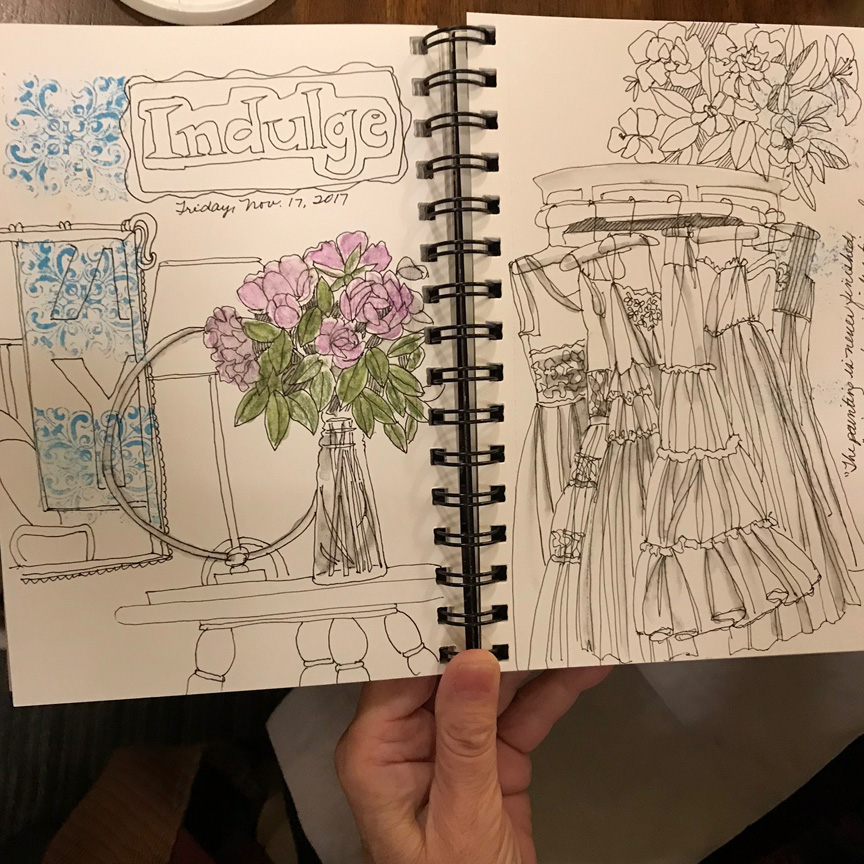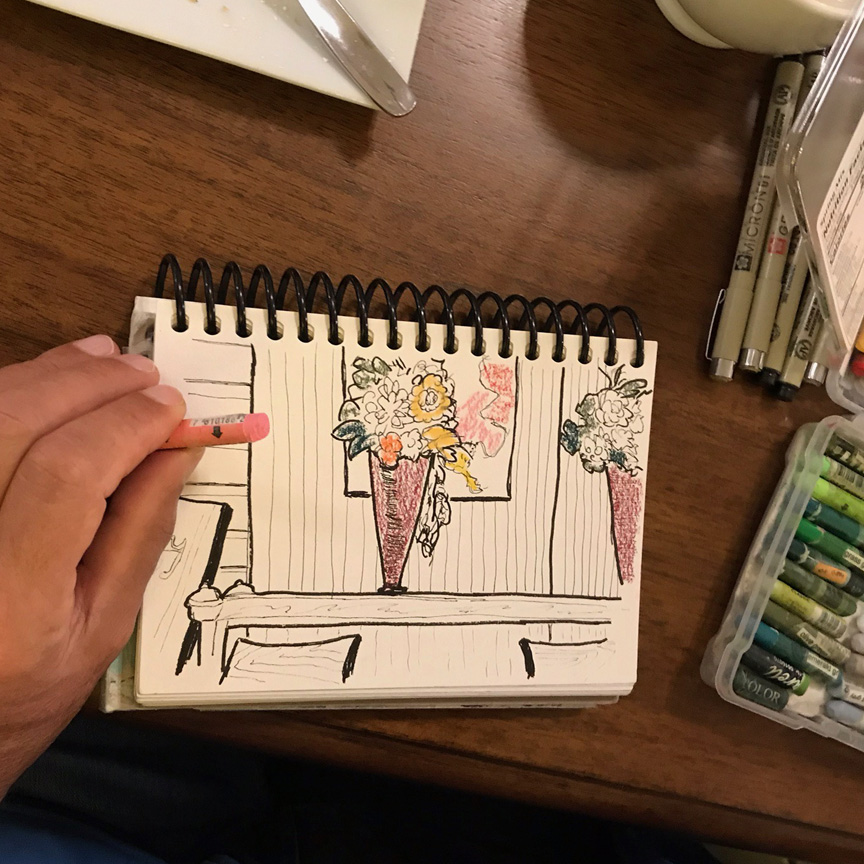 Bev caught a lot of the complexity of the place, and Hugh zeroed on on a shelf with wonderful flower vases.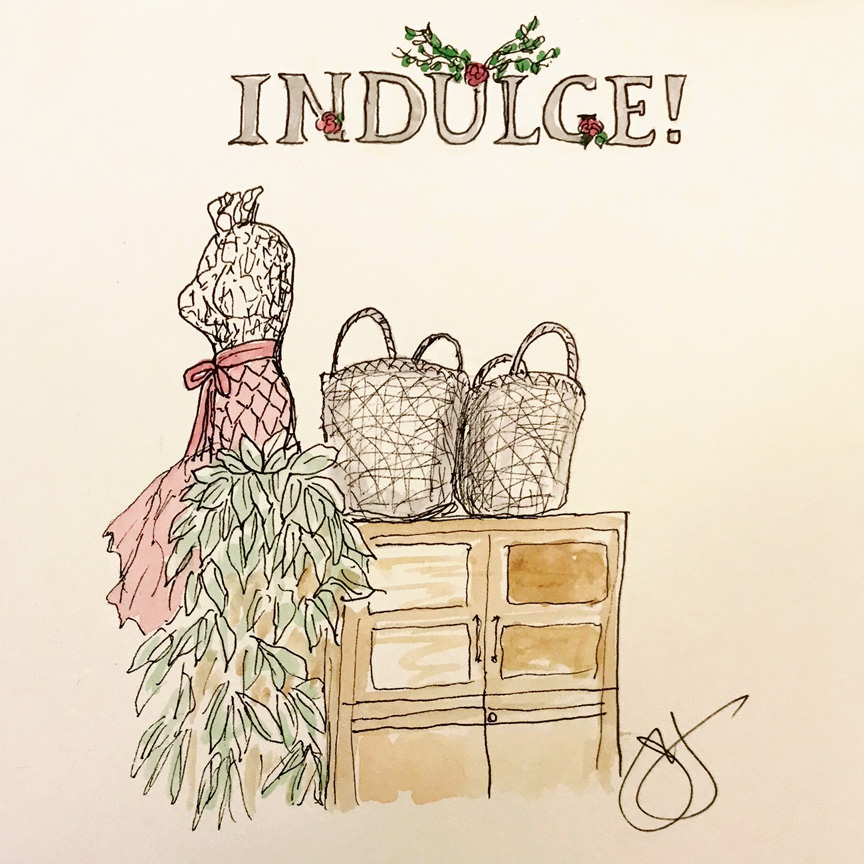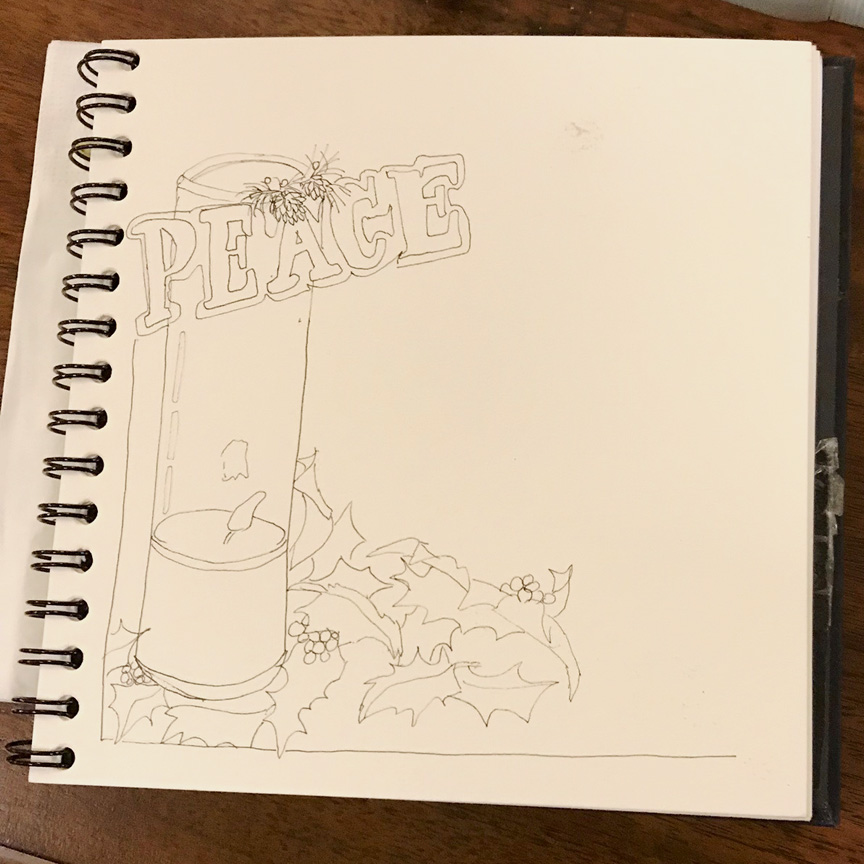 Here's Jane's sketch, followed by an exquisite ink sketch done by Katie. Yes, we like this place. Yes, we like sketching on Friday's, too. We'll be back!