It was beautiful weather for a sketching session under the shelter from the sun with plenty of table space to draw near the Willamette River with great views.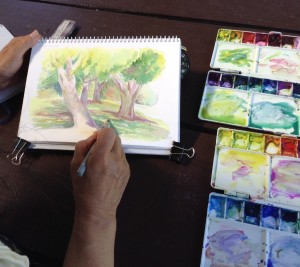 Hanna did a beautiful watercolor of the nearby trees.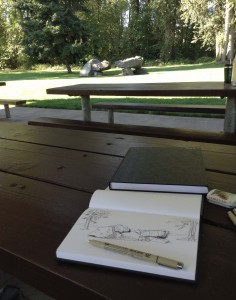 Jane concentrated on a nearby rock sculpture.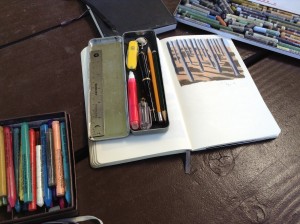 As usual, Erik ignored the scene, and drew something he remembered from a few weeks earlier.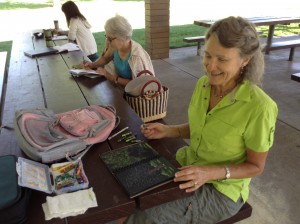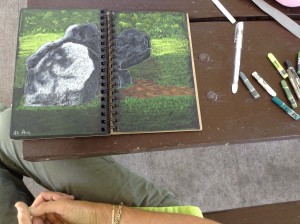 Sandy produced several sketches in her black paper sketchbook.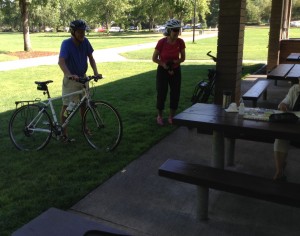 Jim and Joby arrived a little later on their bikes.
Jim peddled off and left Joby to do a nice sketch of the trees and lawn; After visiting and drawing, off she went again on her bike.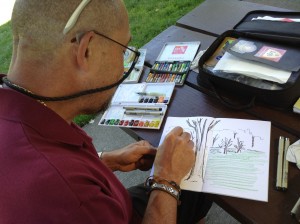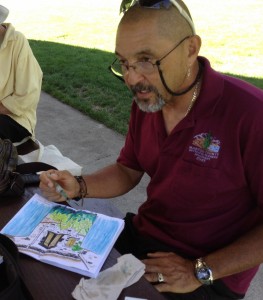 Hugh worked on pictures of the local scenery this time.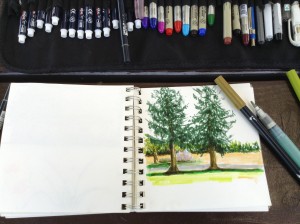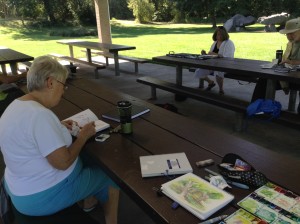 Jane and Jan were hard at work on the trees and grass.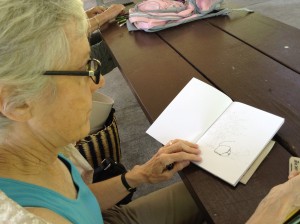 We missed getting a photo of Barbara's finished work,  But here is a nice shot of the  beginning.