5th St. Market, Eugene, OR
First, the catching up….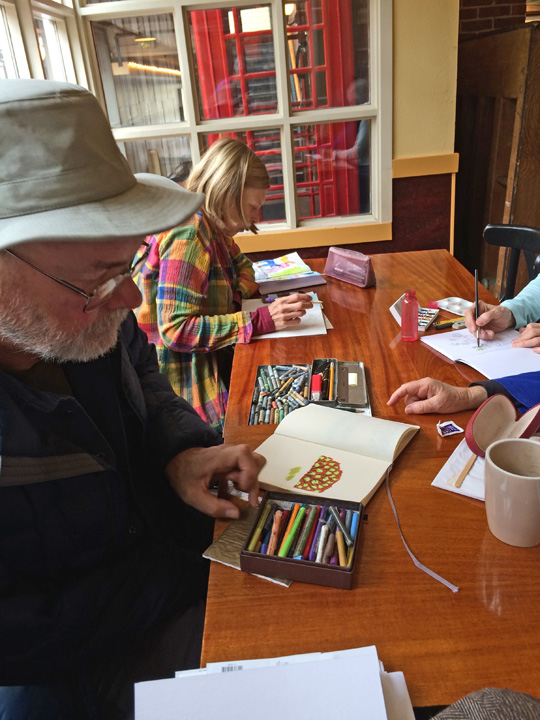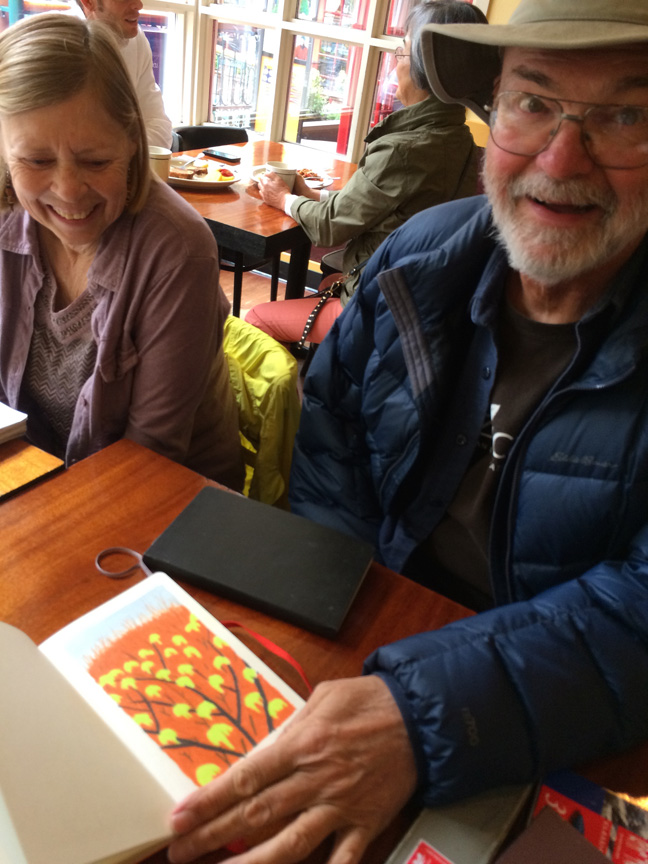 Remember Erik's from the last session? Here's where the trial went!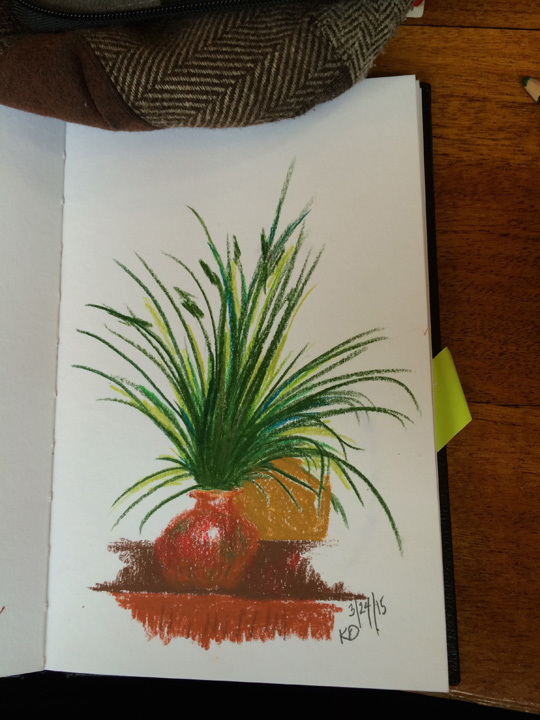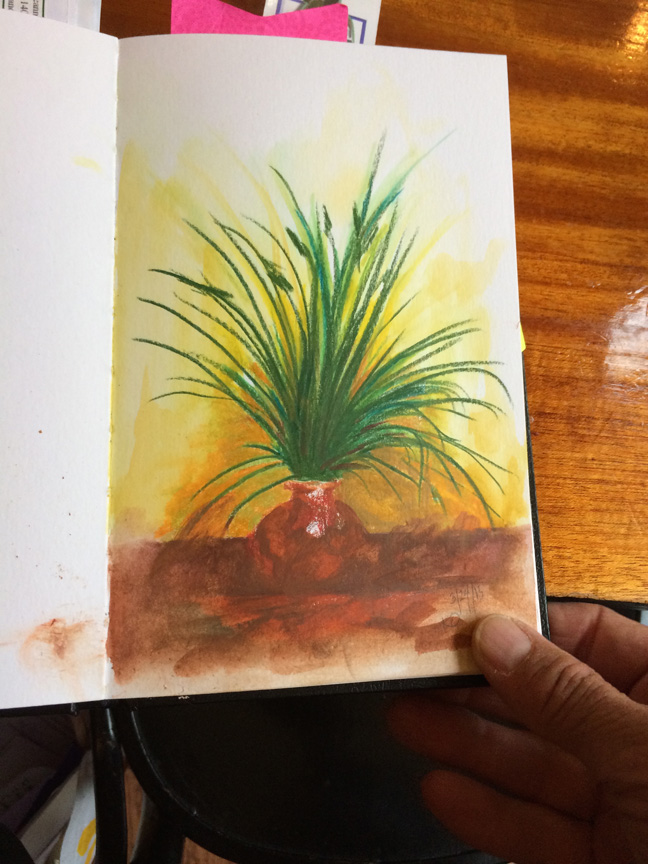 Ken had a perfectly good sketch, but gave in to water brush effects.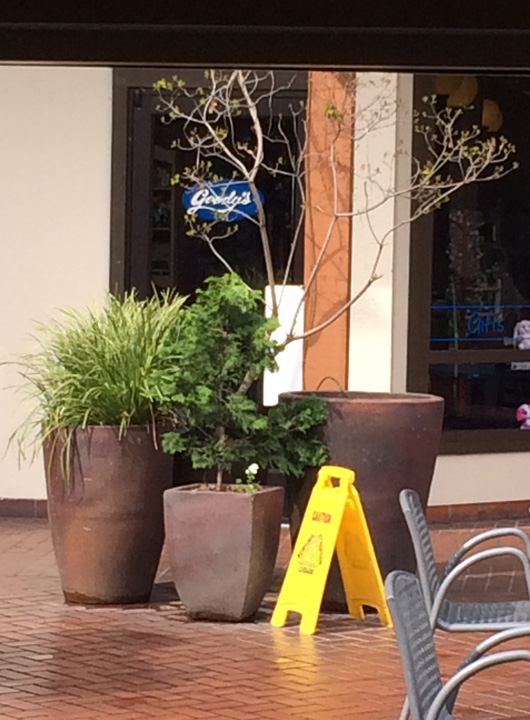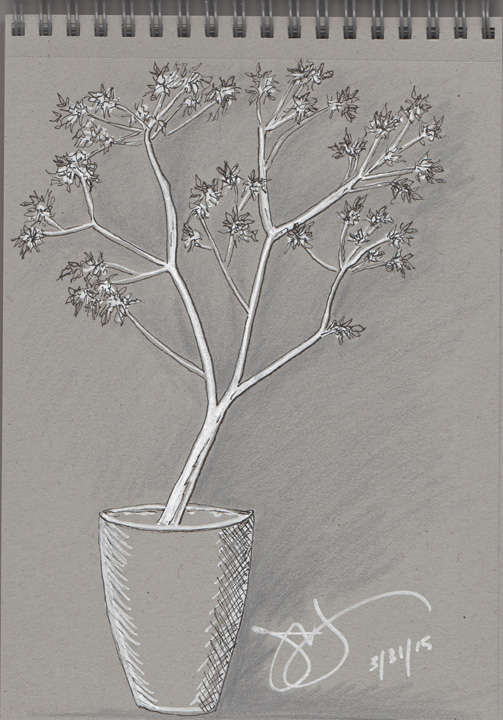 Jane couldn't resist playing with Jan's tree model from last week.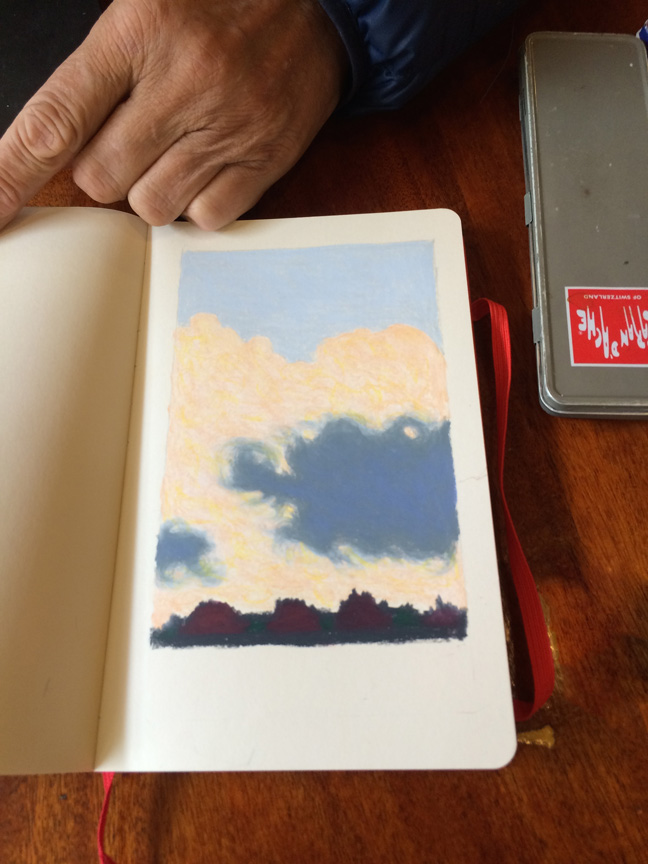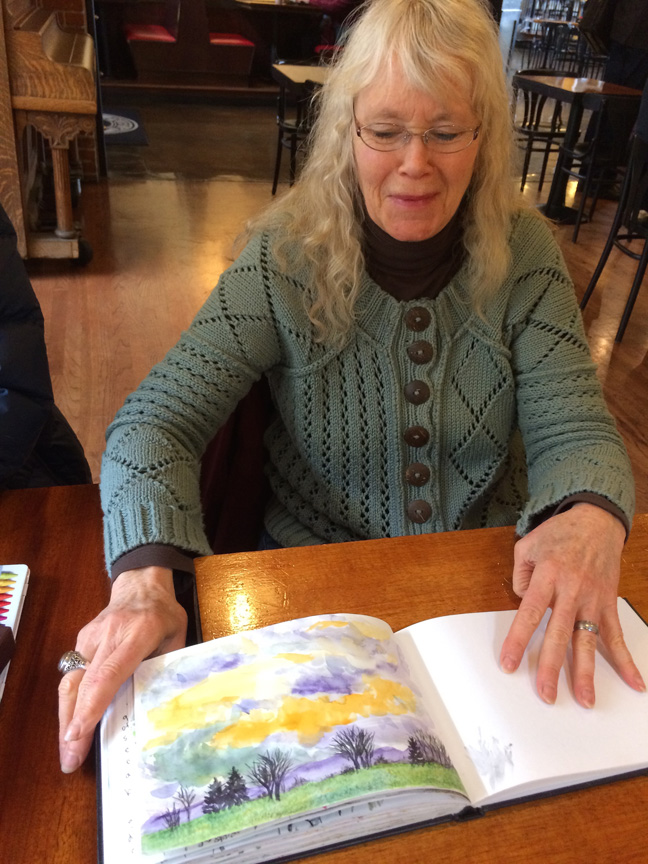 Here's what Erik & Tricia did since last meeting.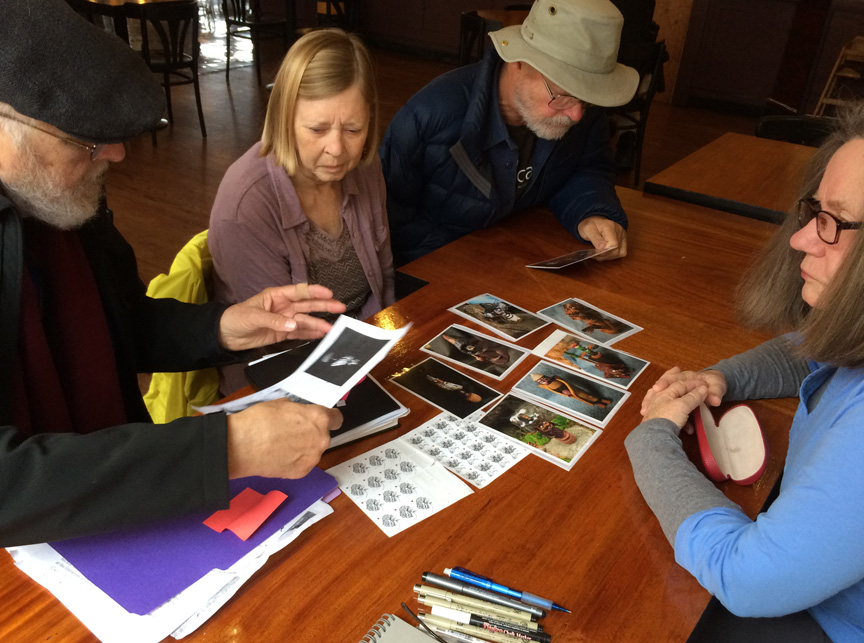 Ken shared photos of charming sculptures done by his high school art teacher, Larry Goldade. Watch for a show at Watershed soon!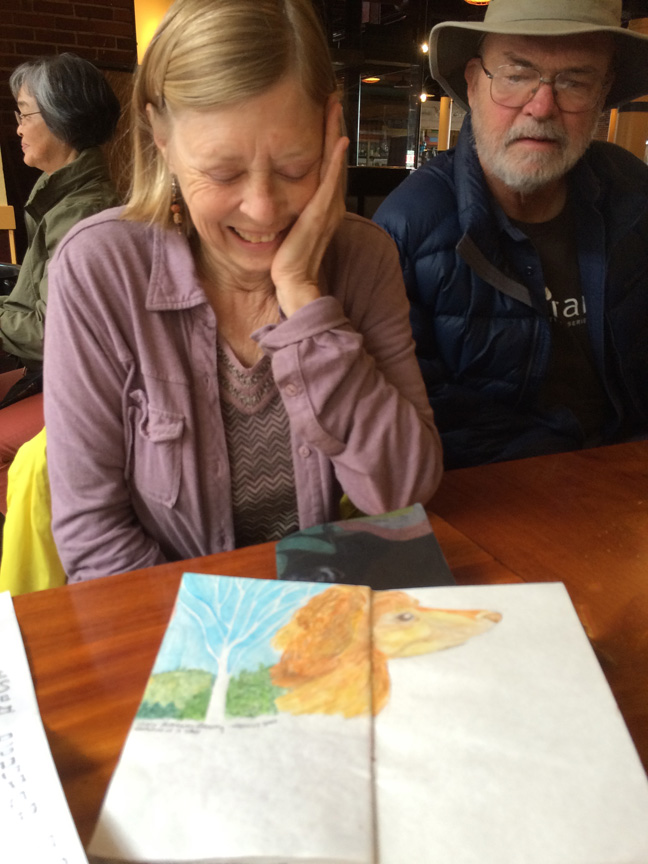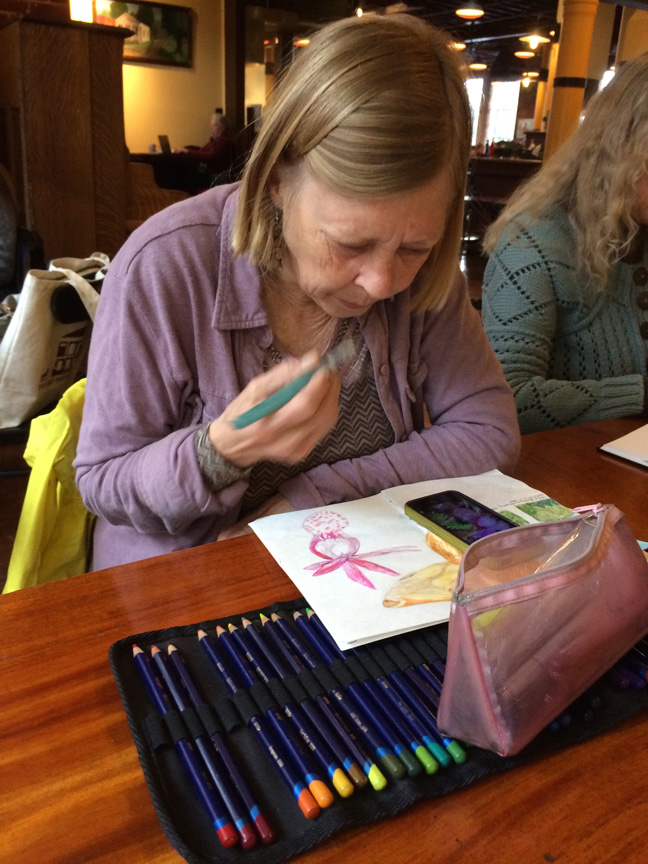 Barb Shirk showed us her long hair dachshund sketch, and then the secret of her watercolor pencils – licking her water brush!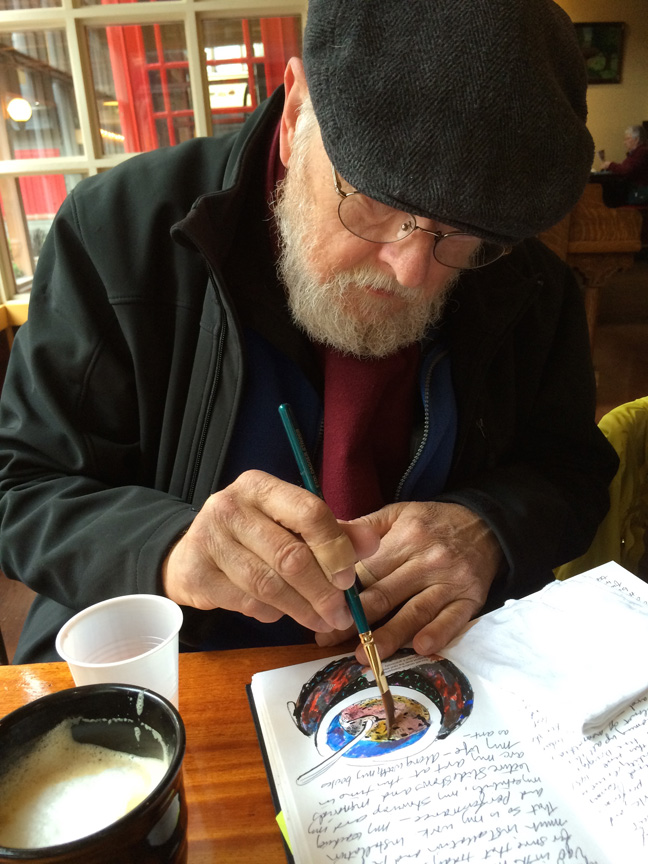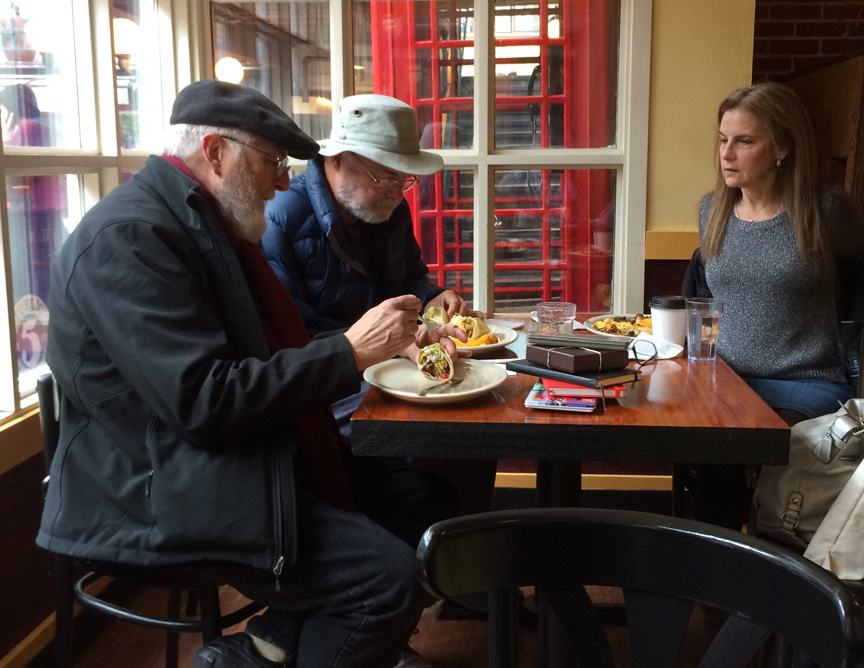 Ken's concentration on steadying his watercolor brush quickly got trumped by being able to share breakfast with Erik & Amy Gibson.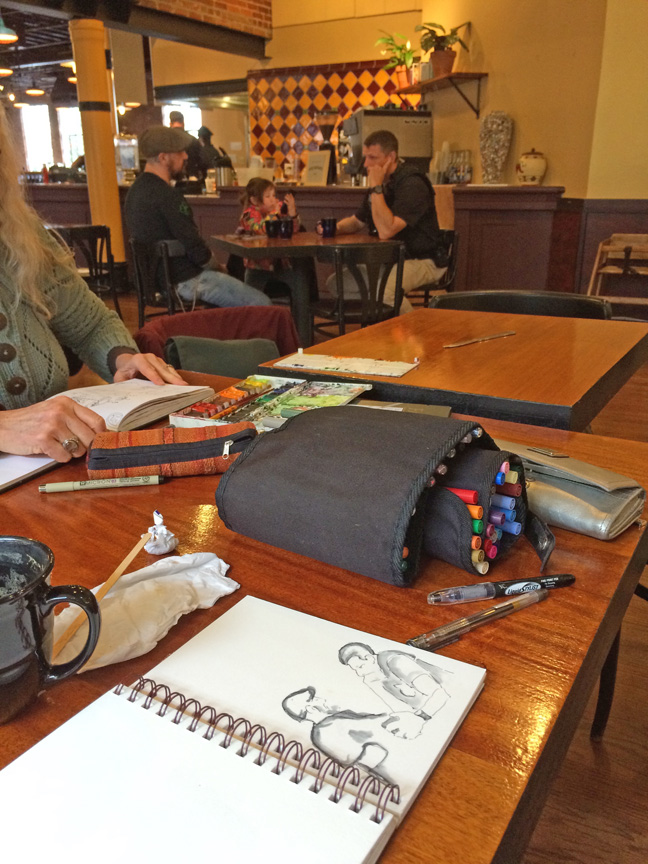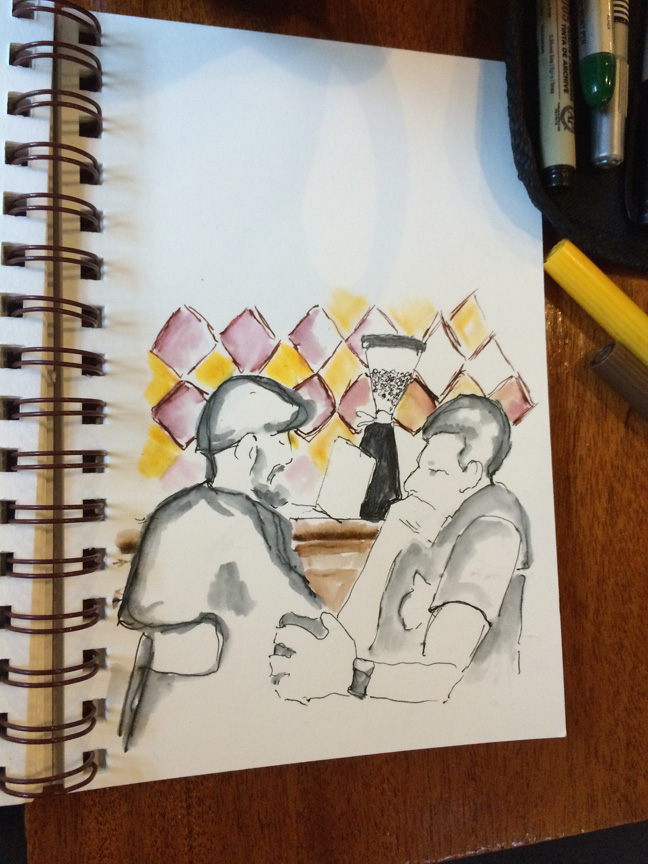 Jan found her sketch models across from us – look what she chose to include and what to exclude, then check out Barb Sommers' below: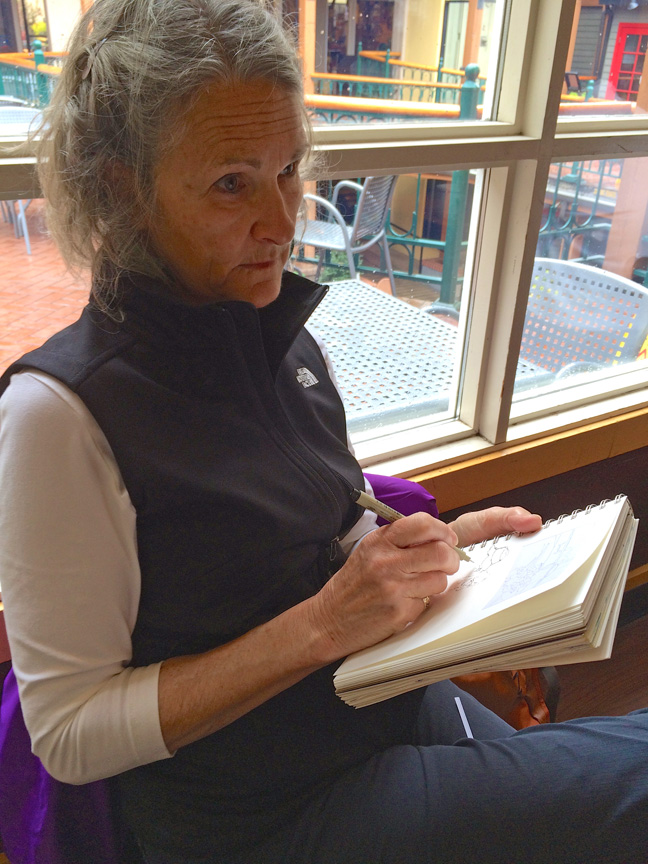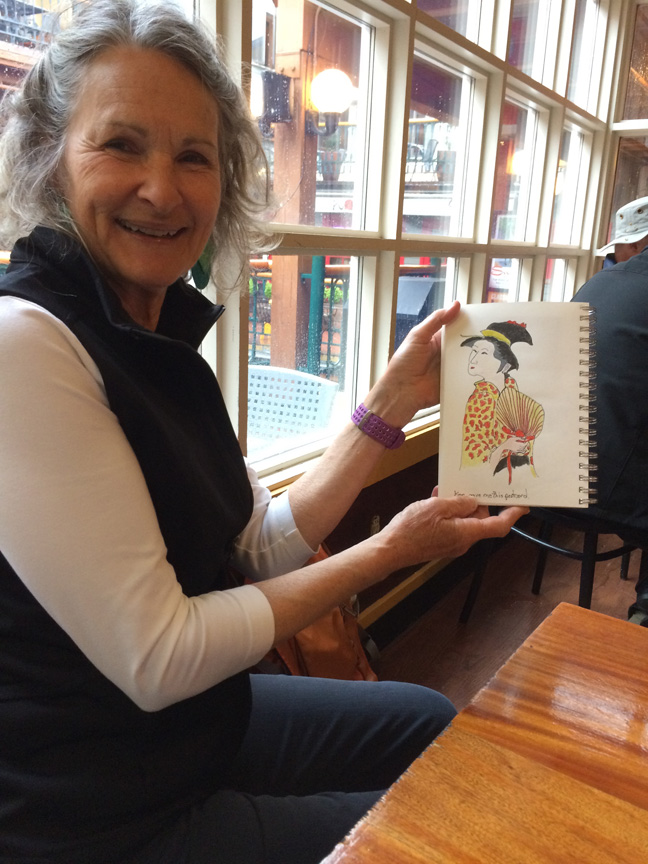 Sandy started with sketching people, but got distracted by a postcard Ken brought with a Geisha – how enchanting is that!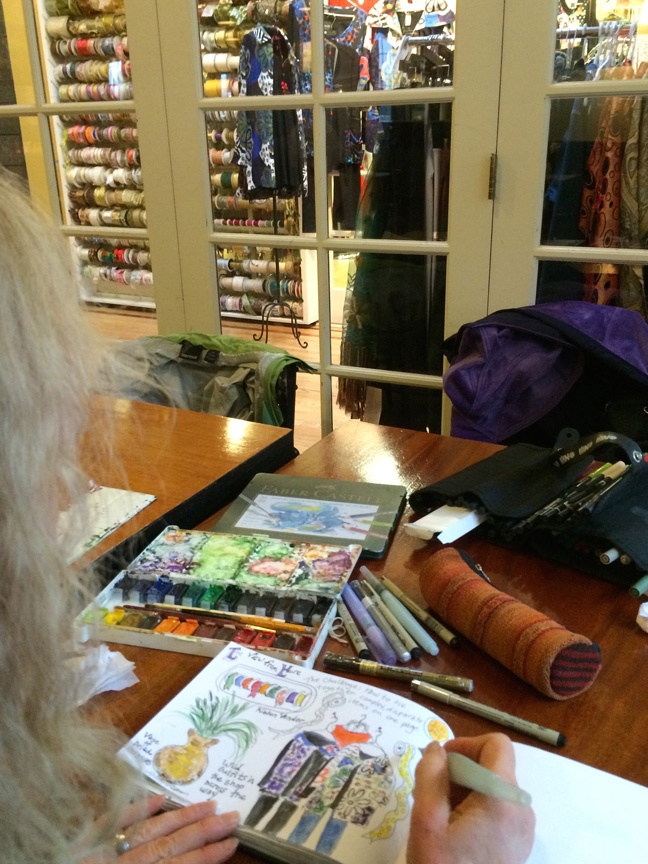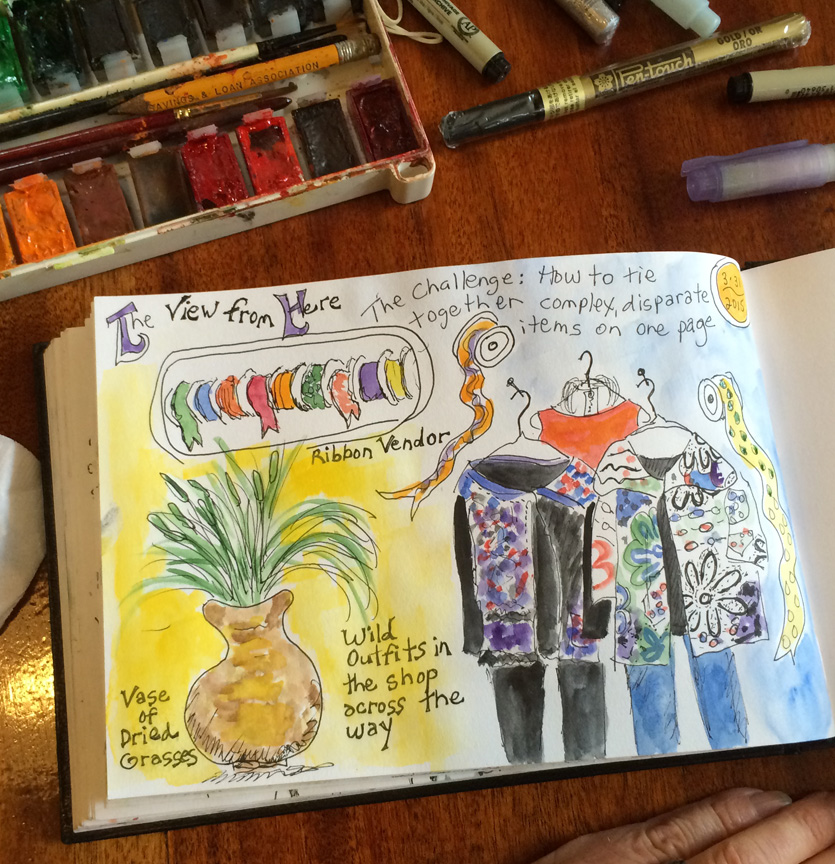 Meanwhile, Tricia's eye was caught by the colorful clothes outside the window, but what to do with all the space on the page? So she selected a portion of the ribbon display, and let some ends loose.