Friendly St. Market, Eugene, OR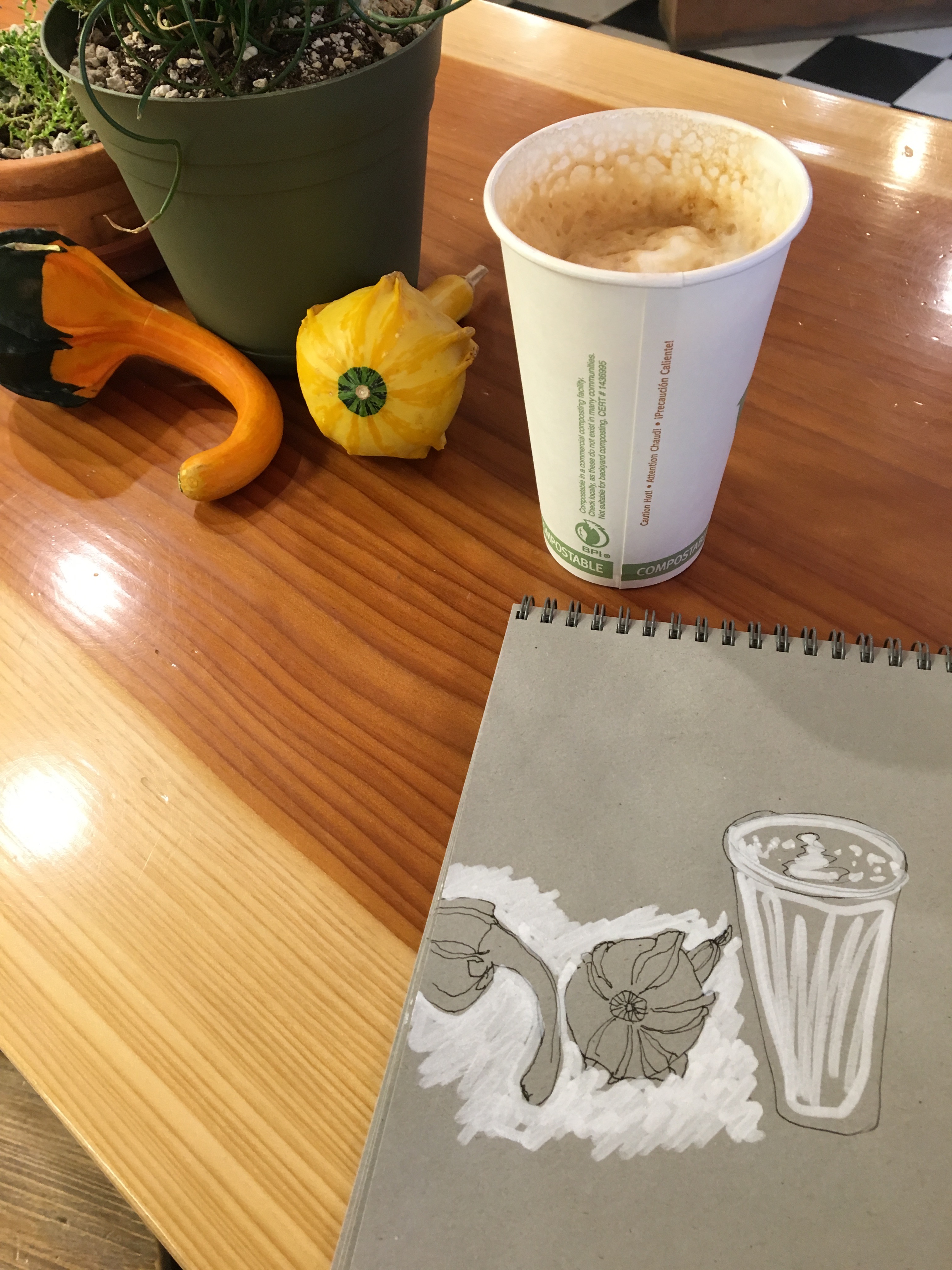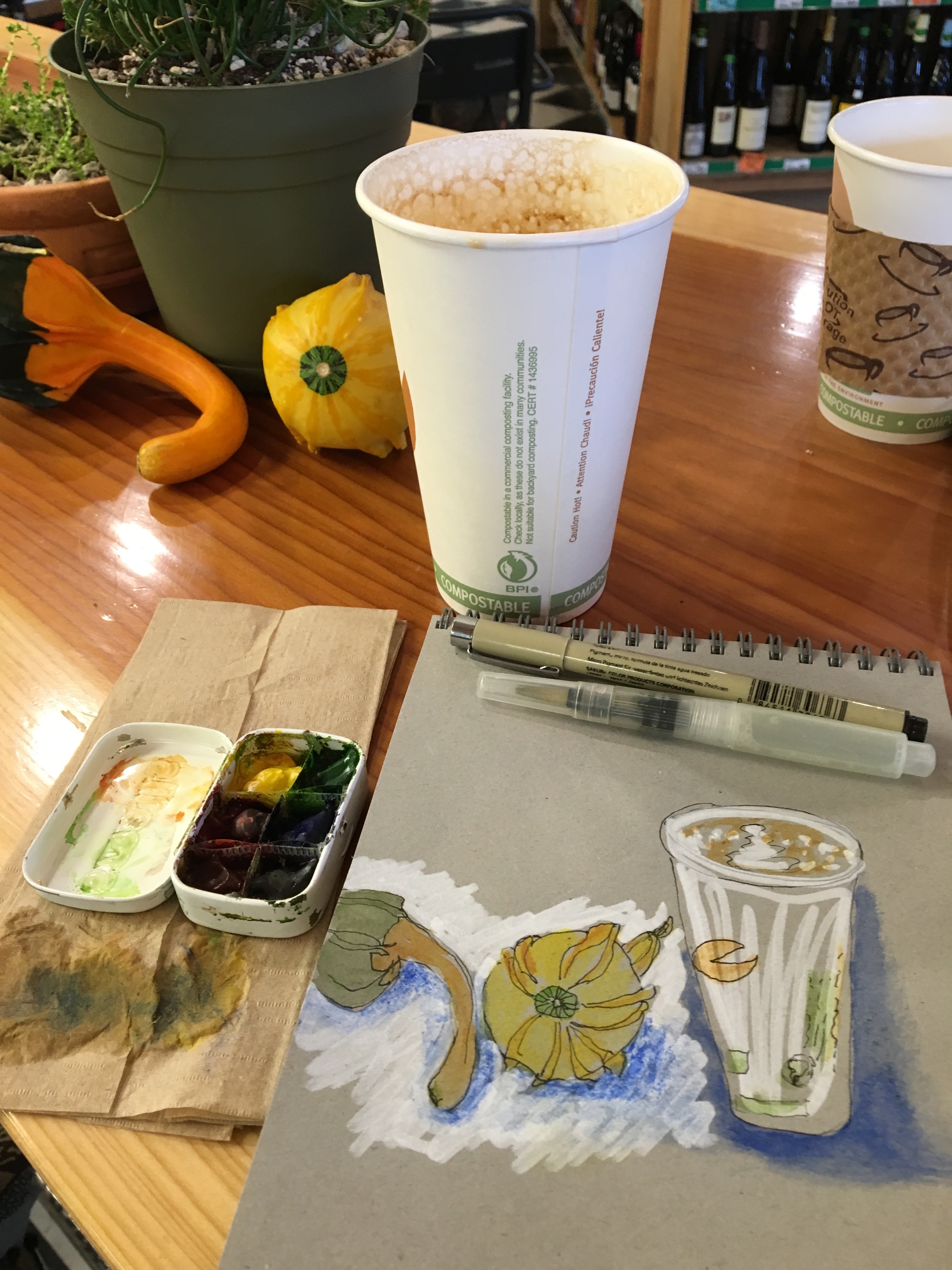 Jane followed her recent advice, draw what's in front of you.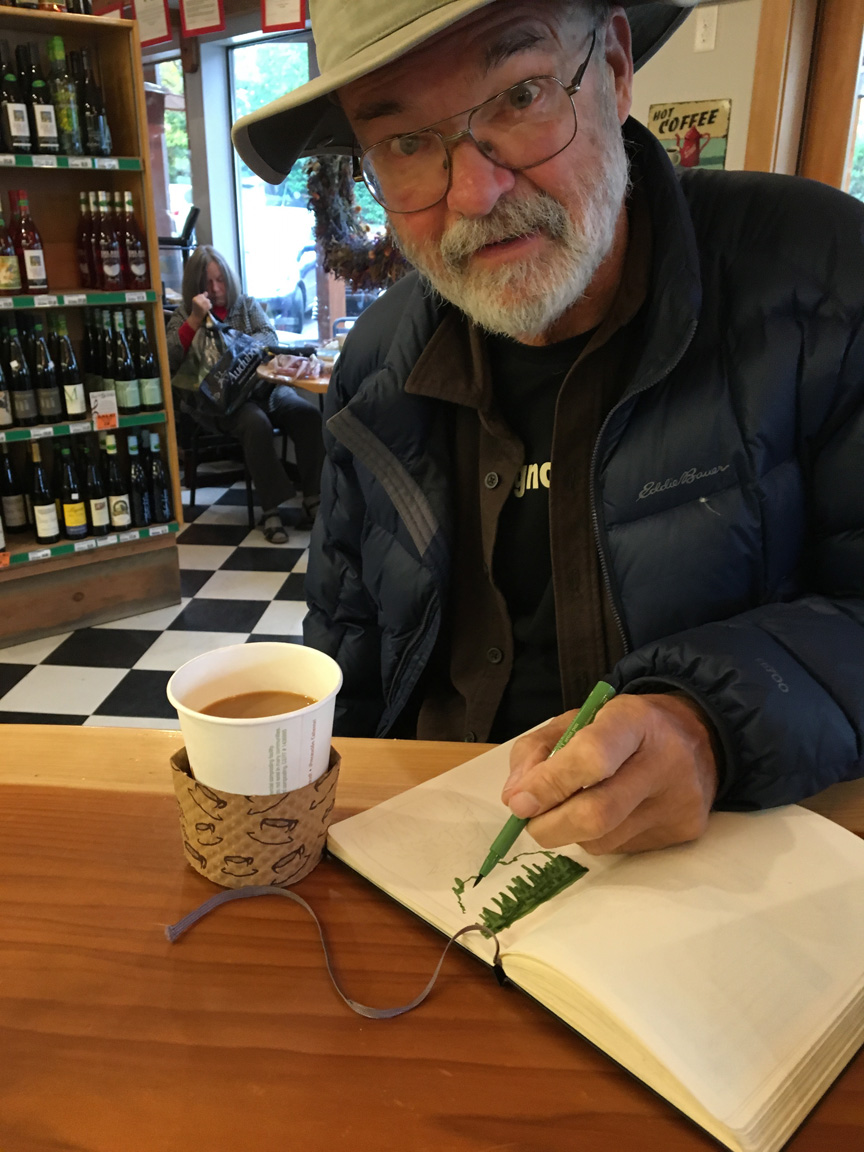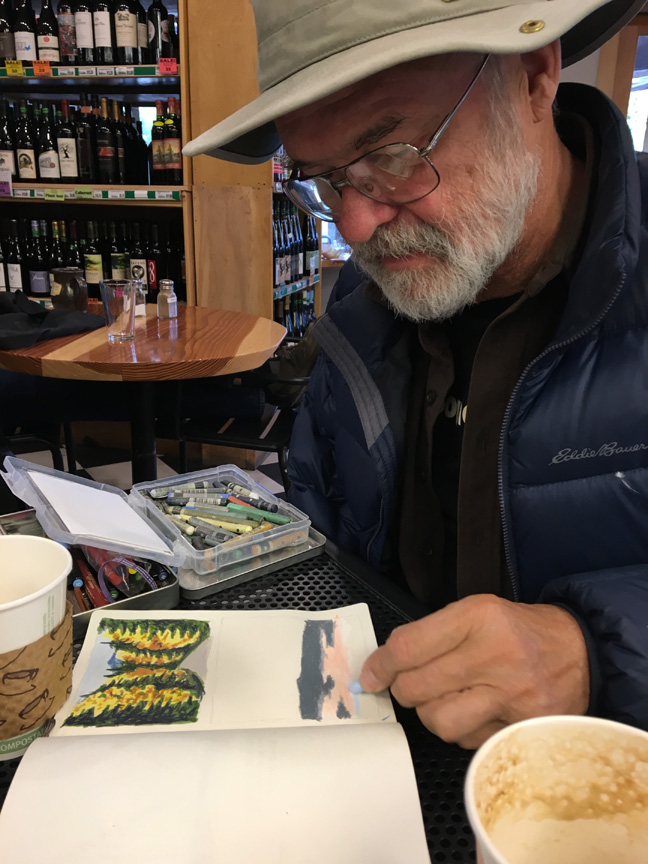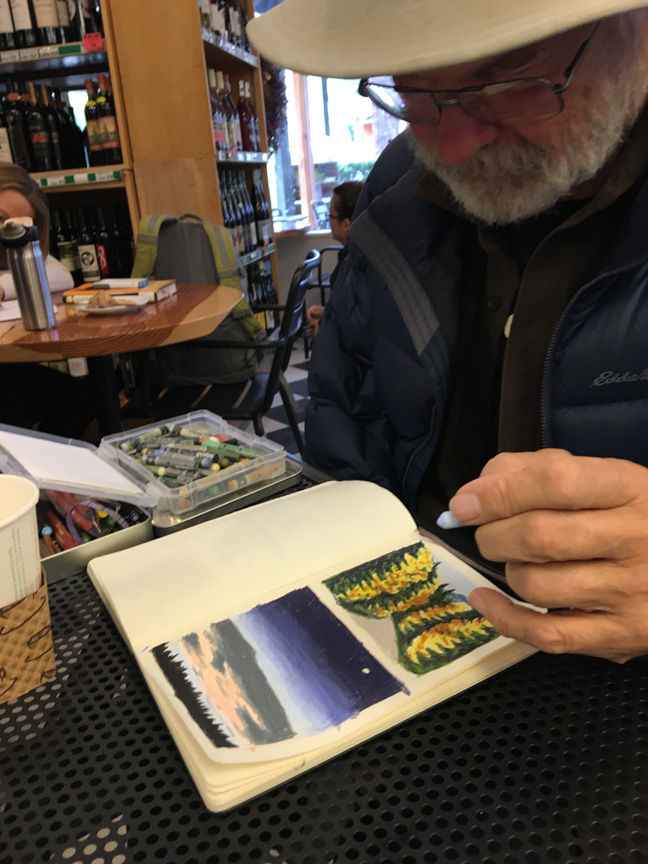 Erik drew what was in the front of his mind, including this morning's sunrise!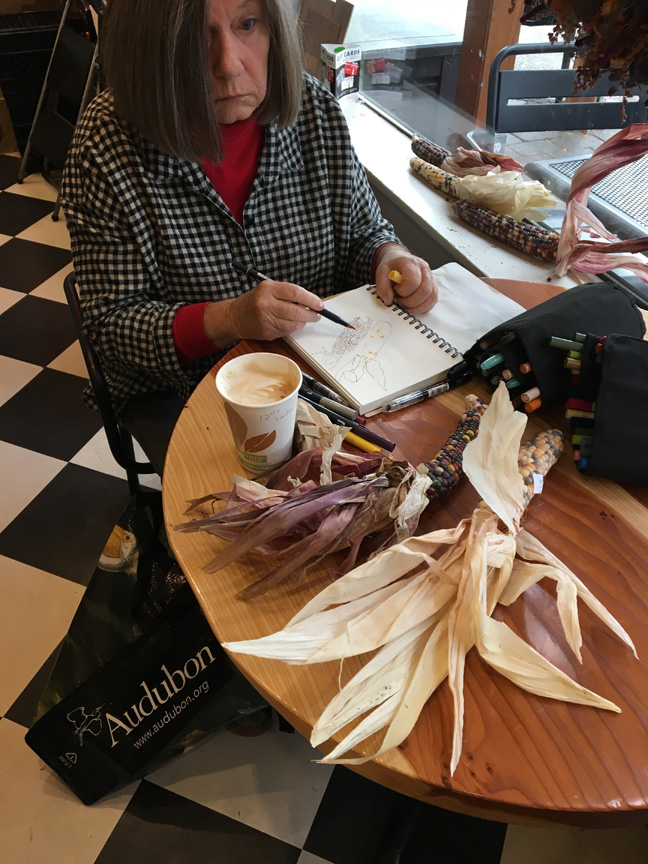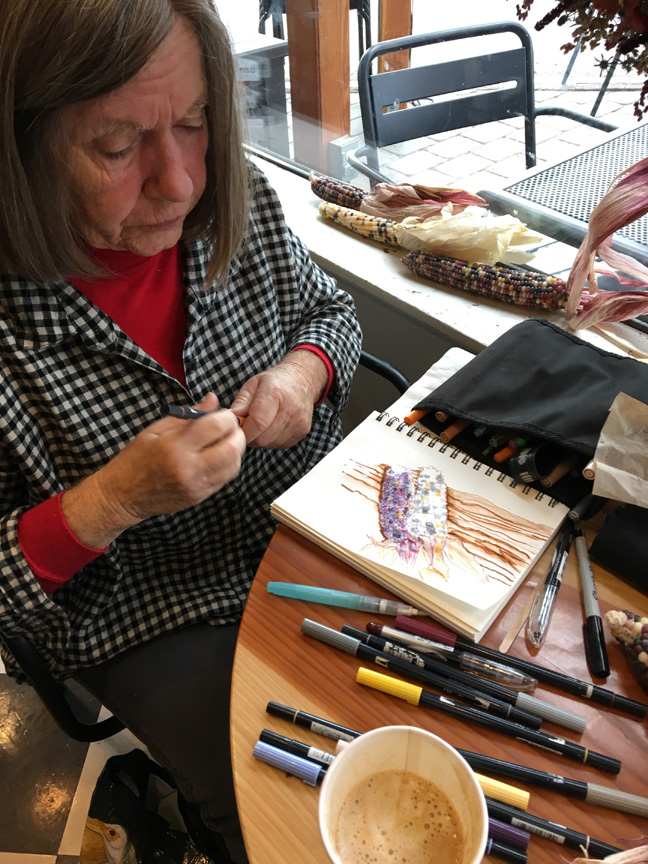 Jan got started on the challenge of some Indian corn – wow.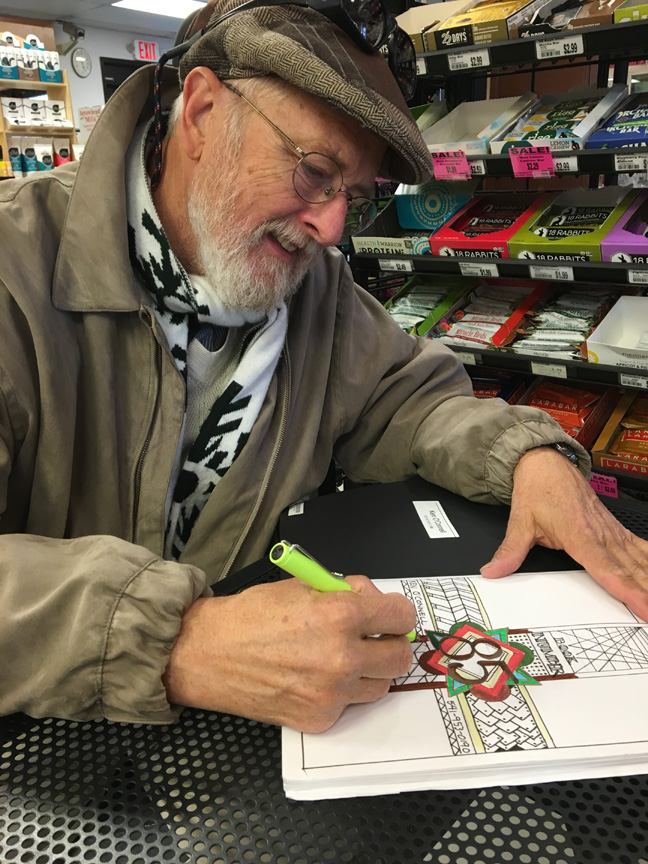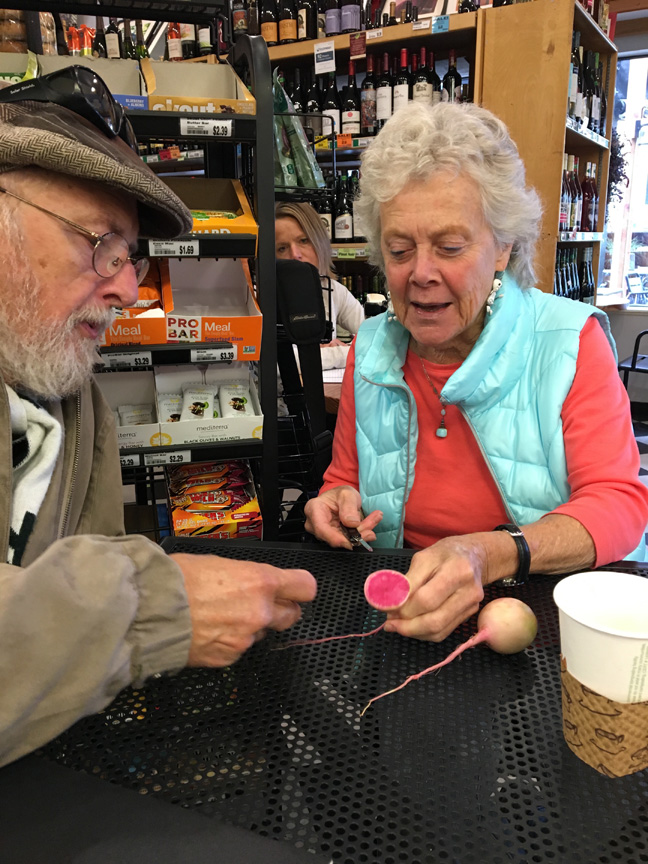 Ken was working on the cover sheet for his 85th (!) sketchbook, but quickly got distracted by the fascinating radishes Barb A brought in.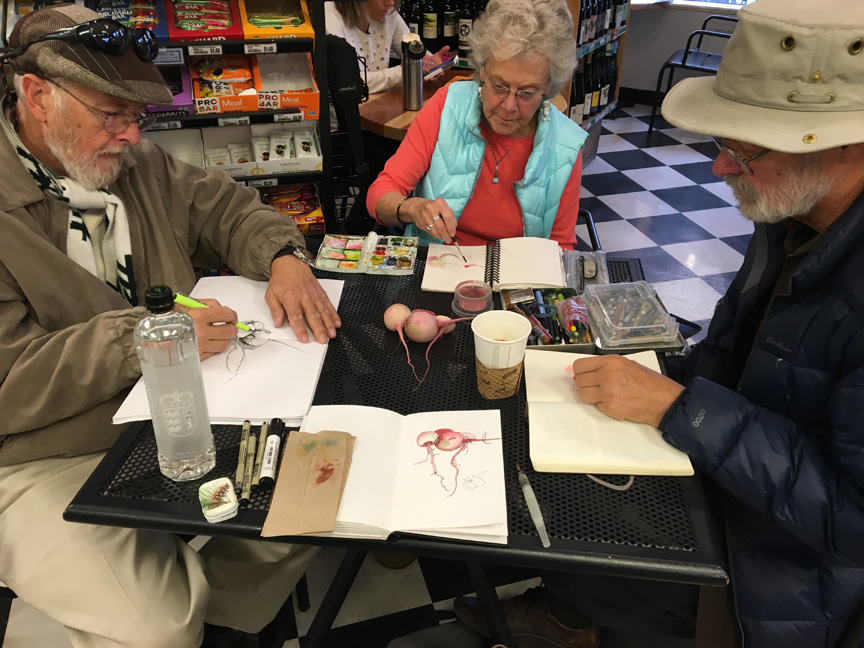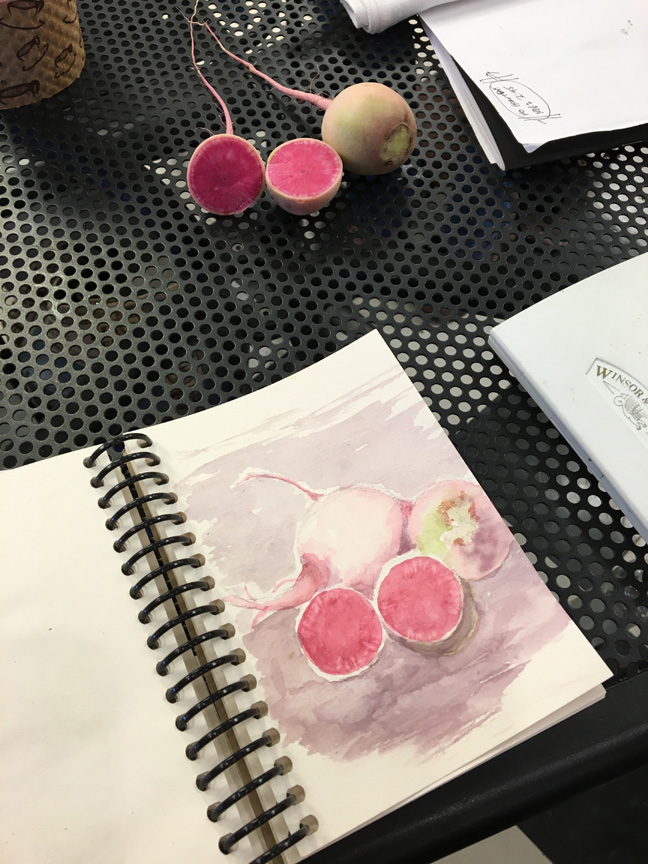 The radishes got us all busy drawing what was in front of us – Ken, Barbara, Erik.  And here's Barb's final sketch.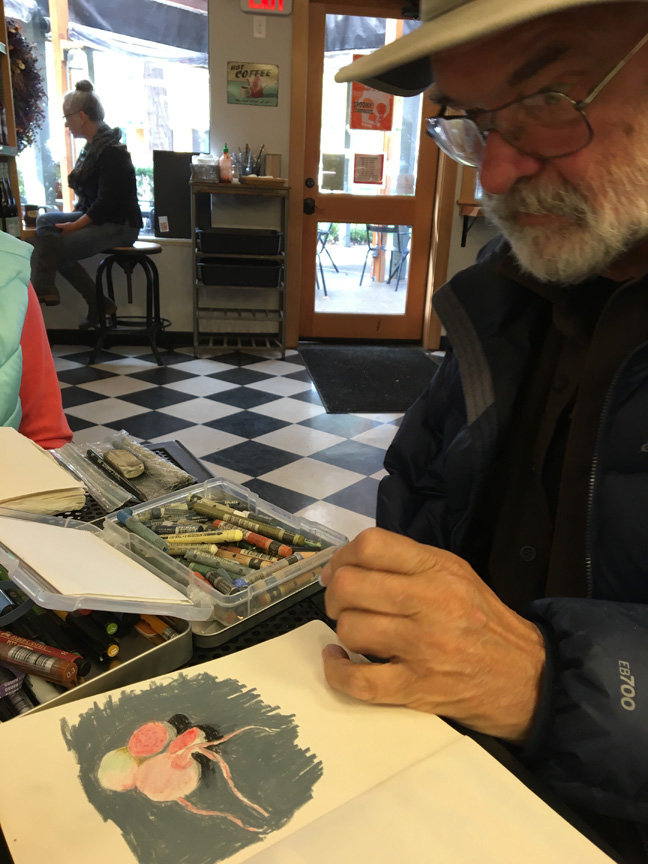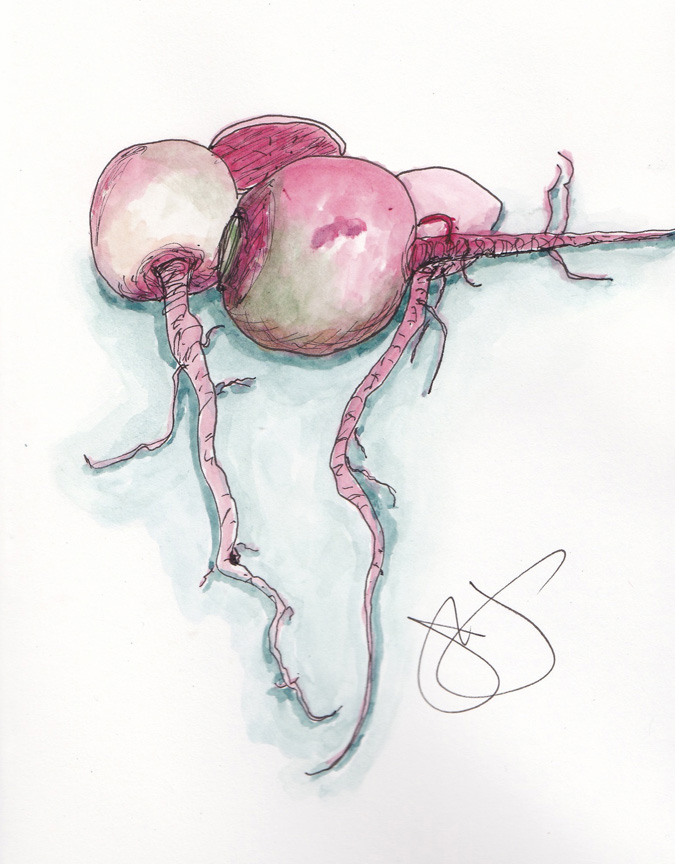 Erik did his radish sketch with crayons, Jane with ink & watercolor.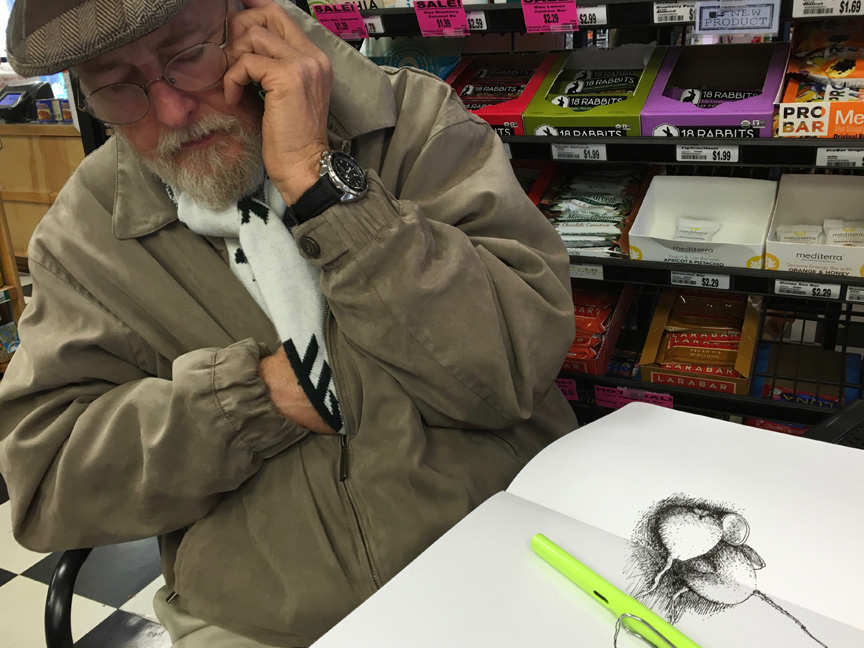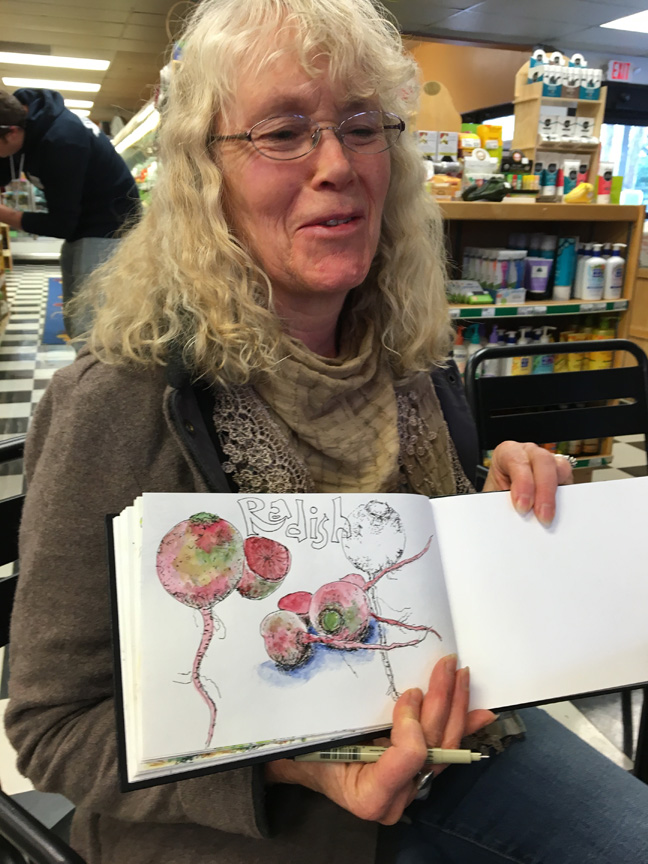 Ken takes a phone call break from his sketch in ink, while  Tricia gleefully shows her collection of radish sketches.