5th St. Market, Eugene, OR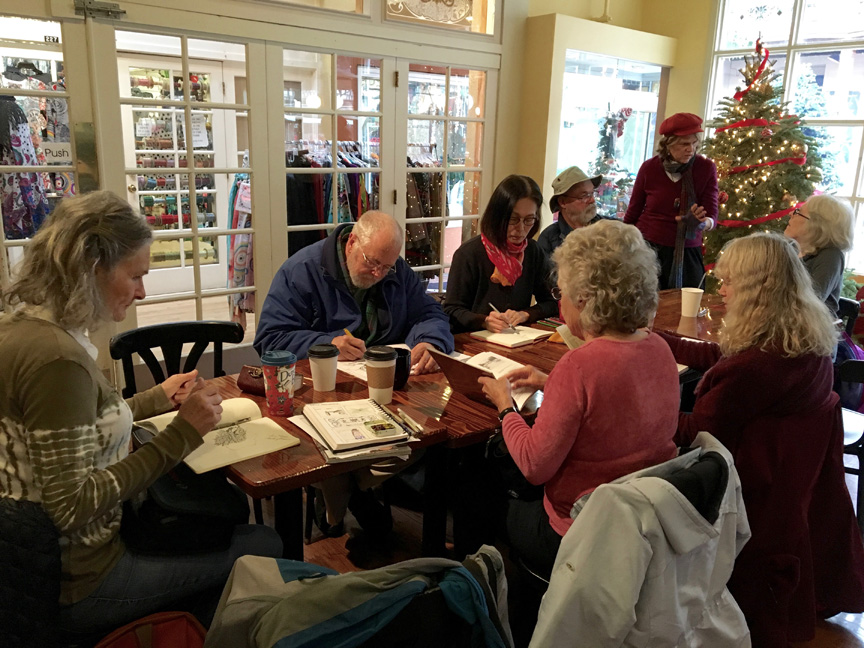 Here we are – Sandy, Ken, Satoko, Erik, Penelope, Barb So, Tricia, Barb A, & Jane (behind the camera) trying to contain our enthusiasm for sketching what catches our eyes and memories.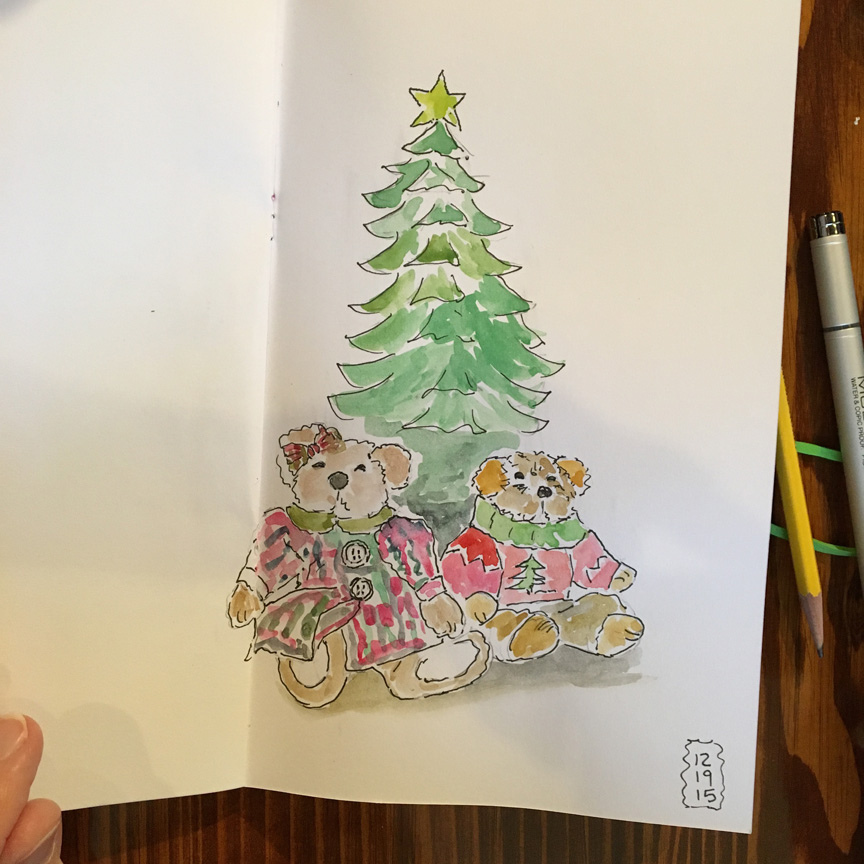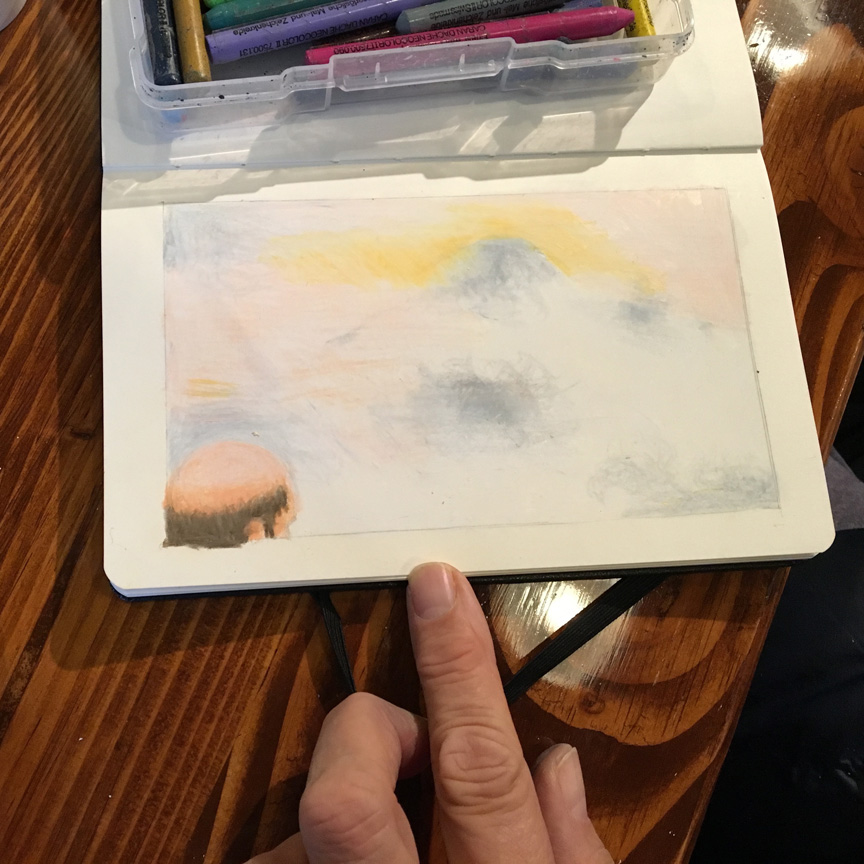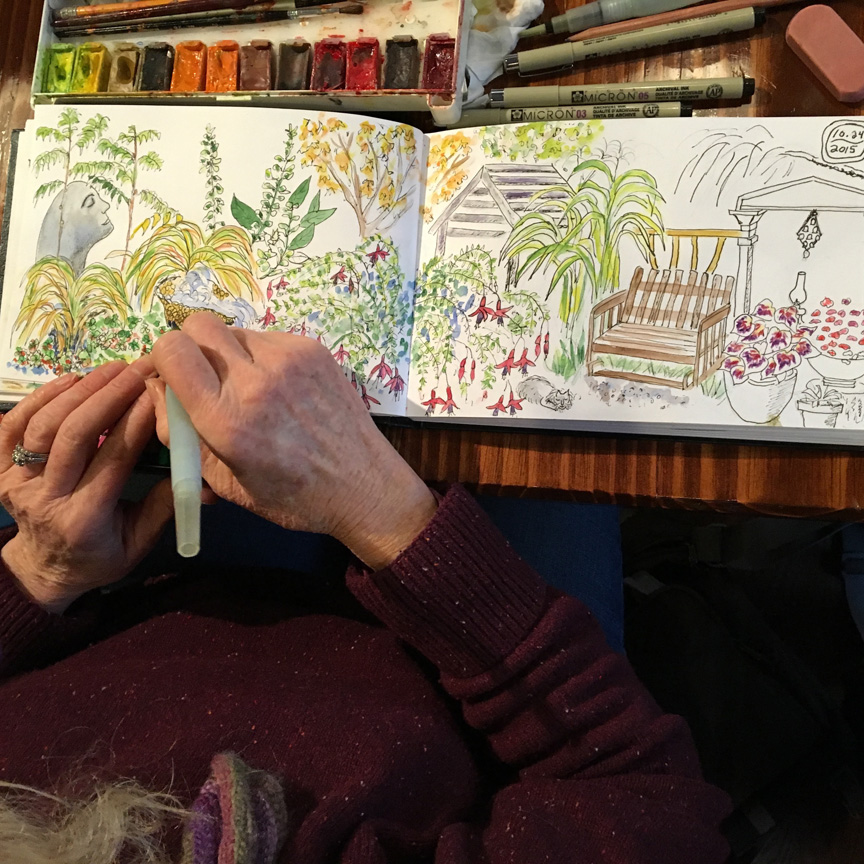 Barb Sommers , Erik Johnson, & Tricia Clark-McDowell have sketches simply contained by space available.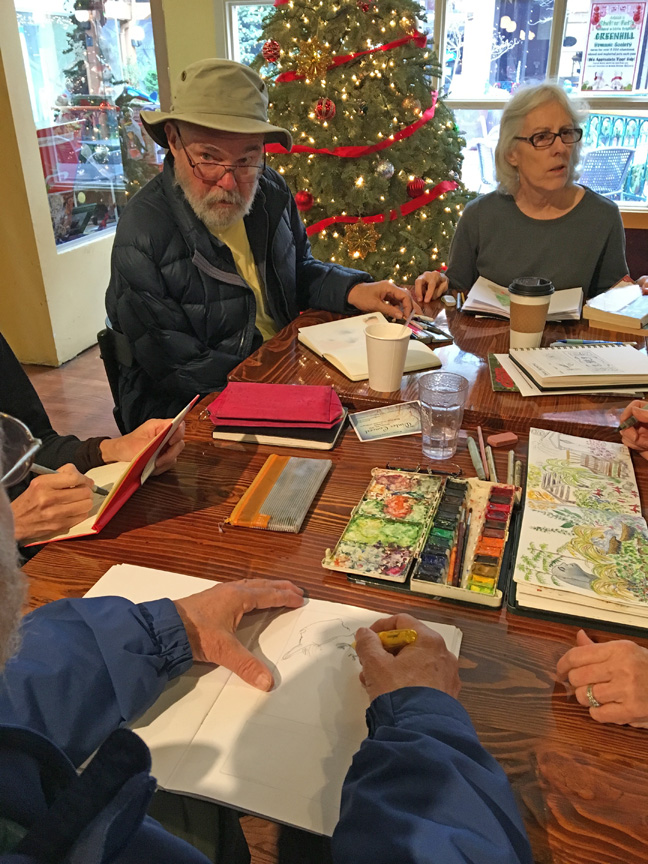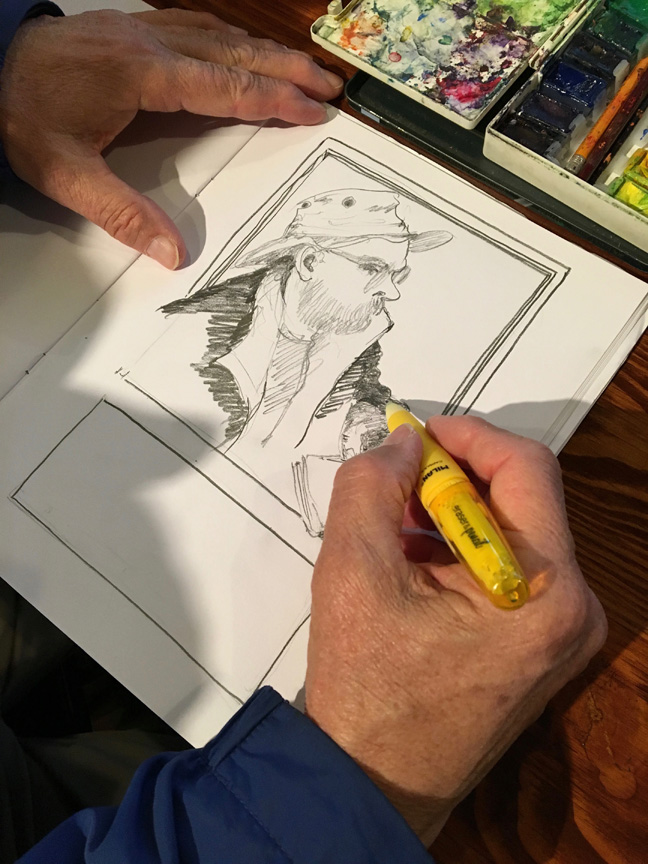 Ken starts sketching Erik, then frames the sketch (note his use of a fabulous 1.3 pencil, a gift from his granddaughter, Fiona). His choice may have been influenced by Sara Midda – http://parisbreakfasts.blogspot.com/2013/06/sara-midda-south-of-france.html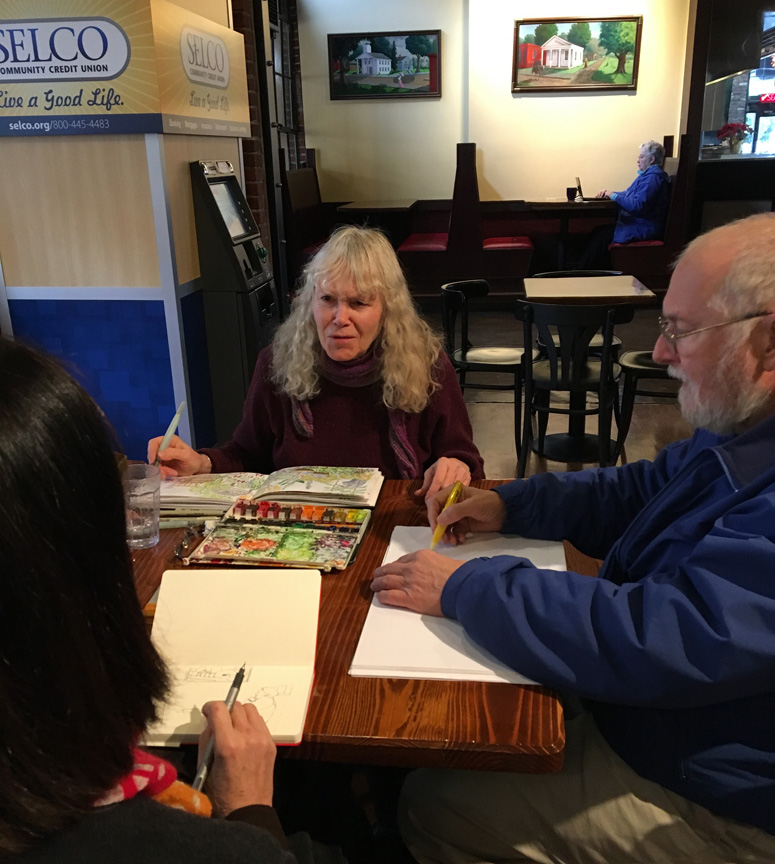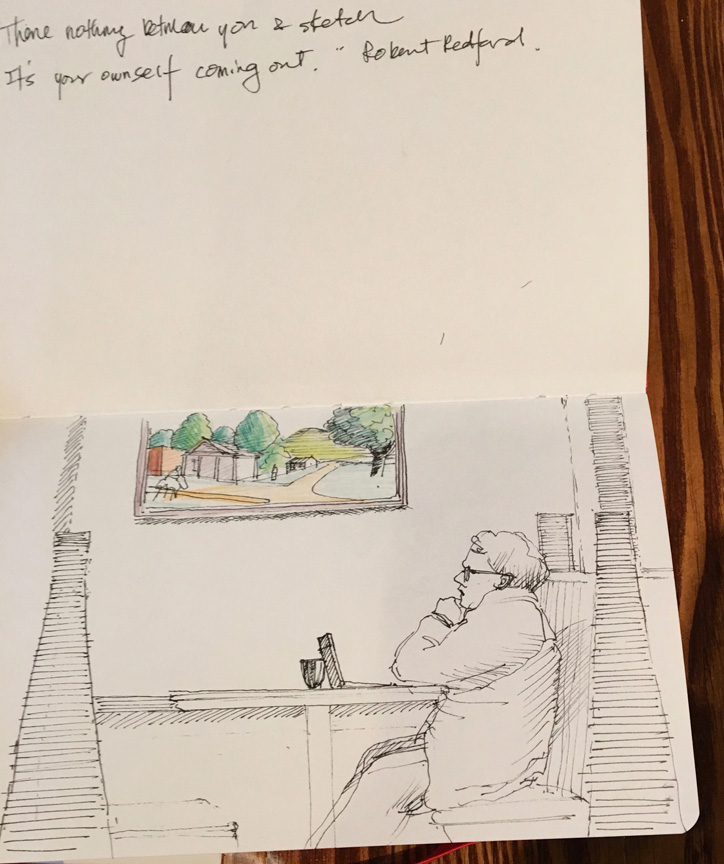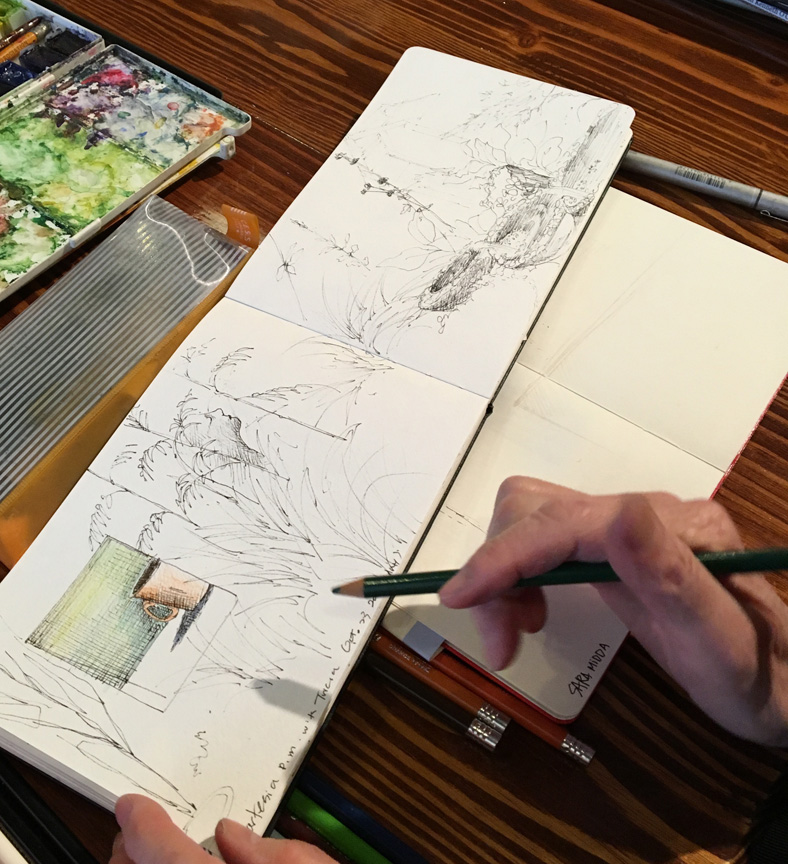 Satoko sketches the woman in the booth beyond Tricia & Ken, then only colors part of the sketch; she adds a small box of color to another sketch, and Jane tells her to check out Mary Lou Goertzen: http://www.deadwoodtradingpost.com/MaryLou-Goertzen.html http://www.ebay.com/sch/i.html?_nkw=mary+lou+goertzen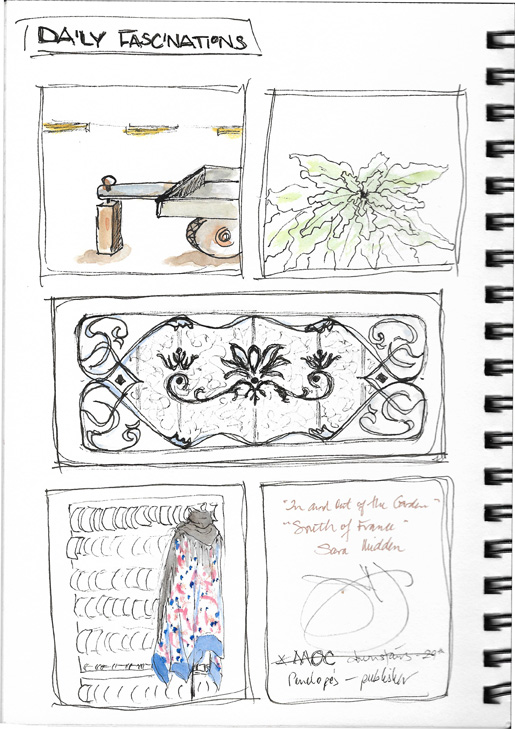 Jane says she's been missing doing daily sketches, and plays with a possible sketch layout (but not monochrome sketches) for 2016, influenced by an Urban Sketcher from Russia, Ruslan Gonchar: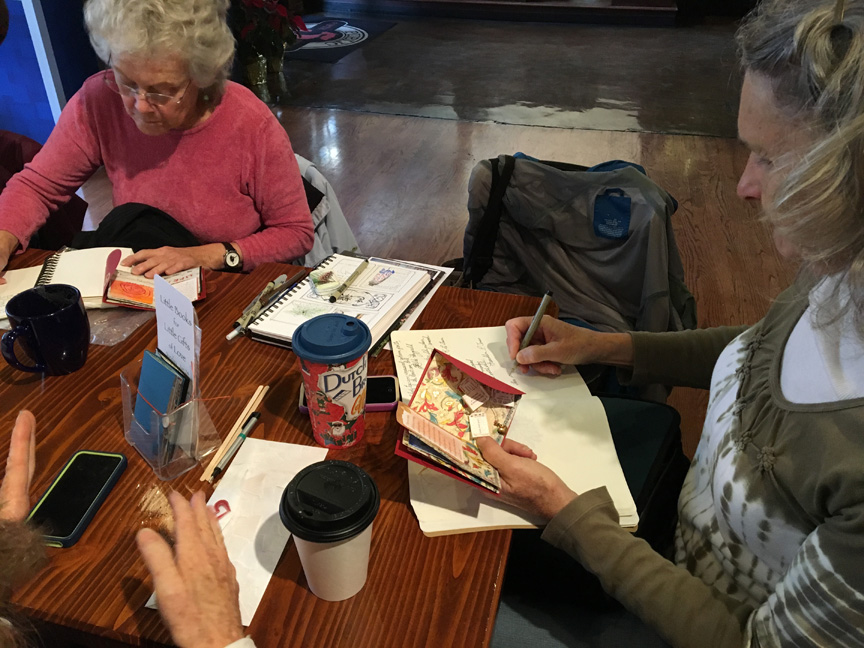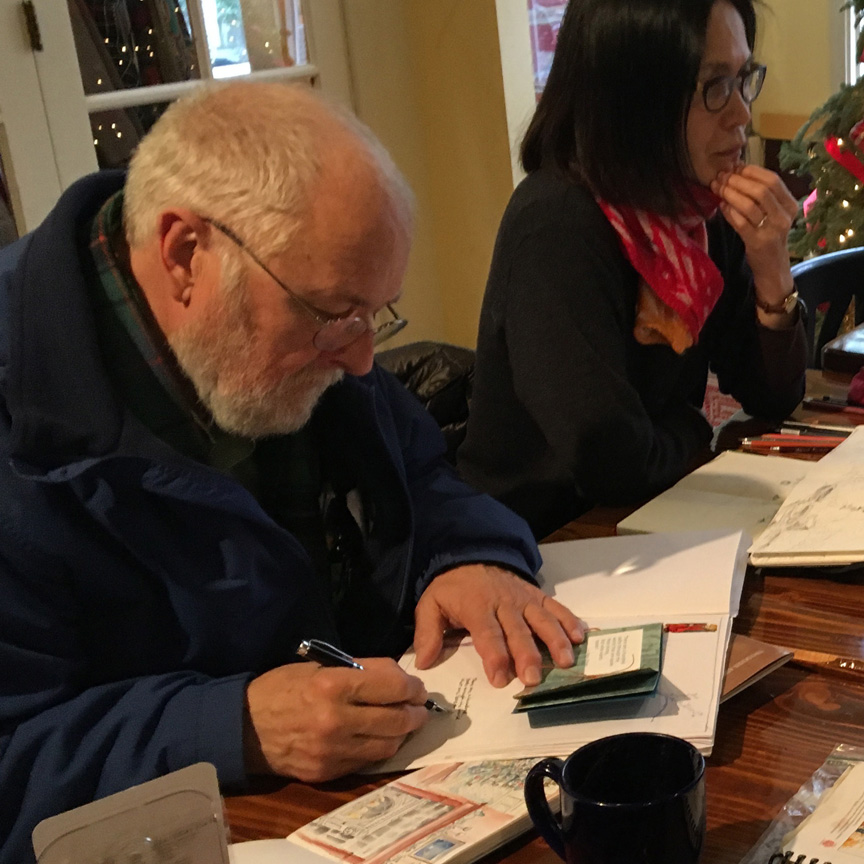 Then Penelope breaks out her examples of hand made little books, full of tiny sketches and enticing quotes, which gets Barb A & Sandy & Ken busy writing them down. It's hard to keep enthusiasm contained in our group!