Well, there was a little confusion over the Top Drawers' meeting spot this week.  Perhaps it was because so many were on the other side of the Atlantic Ocean, toodling around looking at art and sketching.  Only Barb Sommers turned up at our originally determined site–Thistledown Farms–Sorry, Barb!  no pictures yet from her….
At the last minute, Jan Brown and Erik Johnson thought that the New Day Bakery and World Cafe would be warmer and closer, though  only Jan and Hugh showed up!  Erik had other urgent responsibilities to attend to.
So there are a few pictures!
Here's Hugh at work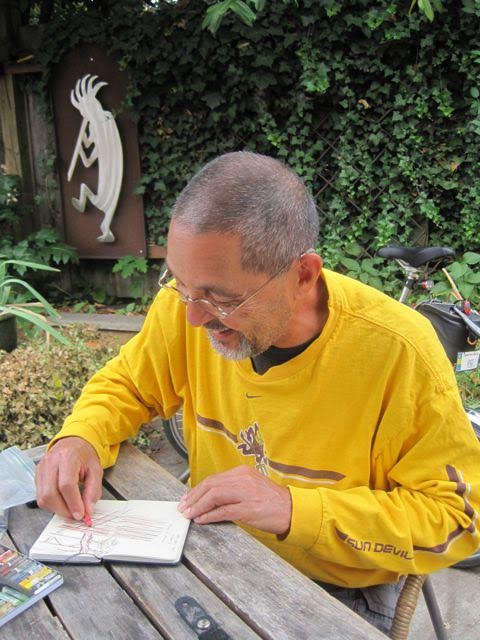 And here's what he's working on: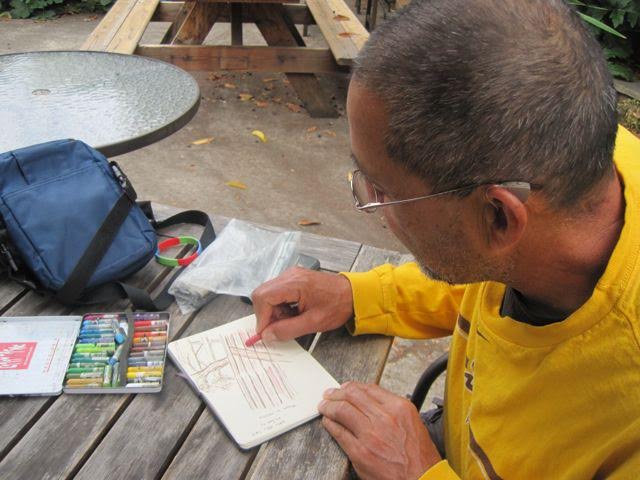 And here's a snap of Jan's efforts.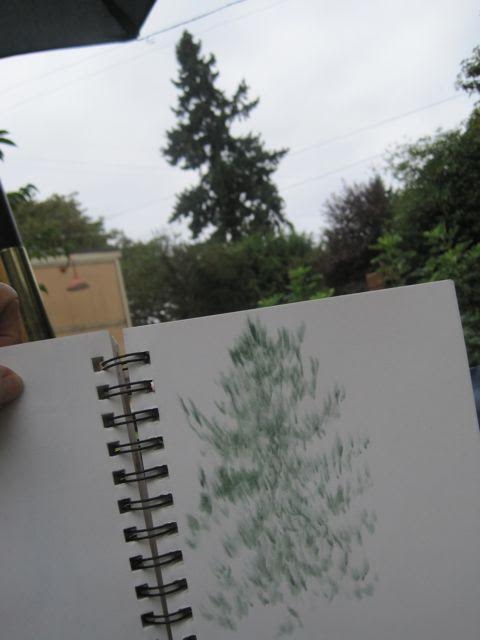 And here's a couple from the hardy travelers!