Tradewinds @ Jiffy, Eugene, OR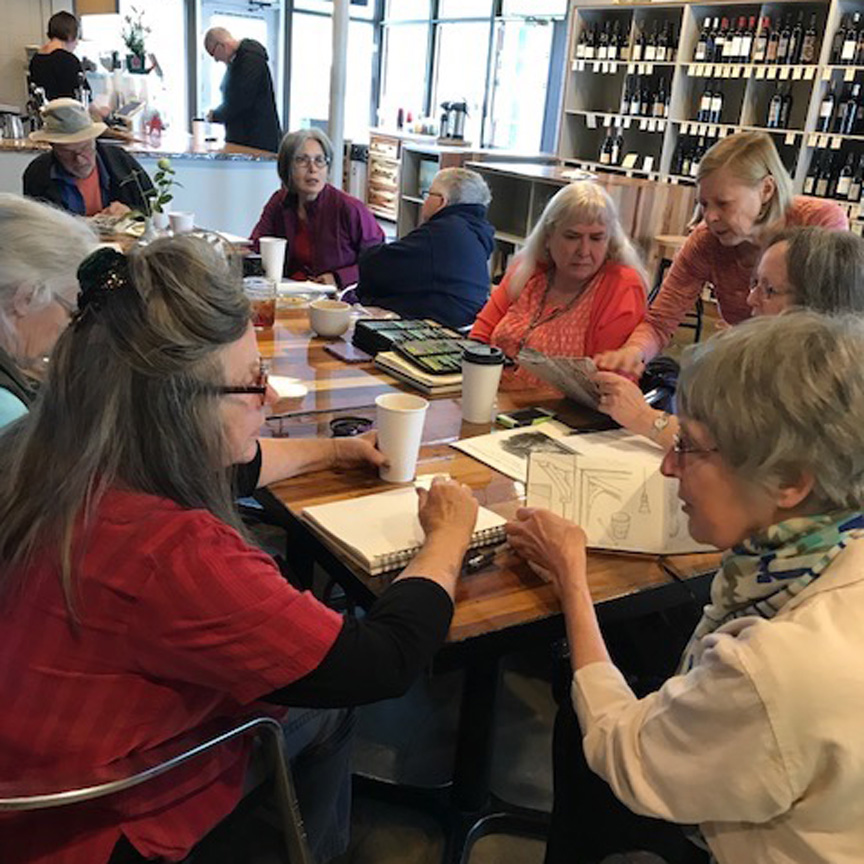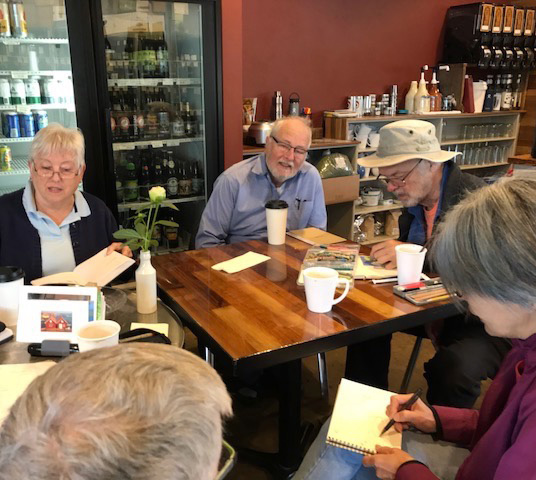 At our newest favorite place! Jan, Barb So, Erik, Ken (at the counter), Satoko, Judith, Danita, Barb Sh, Marsha, Helga; Jane, Ken, Erik, Satoko, & the top of Judith's head.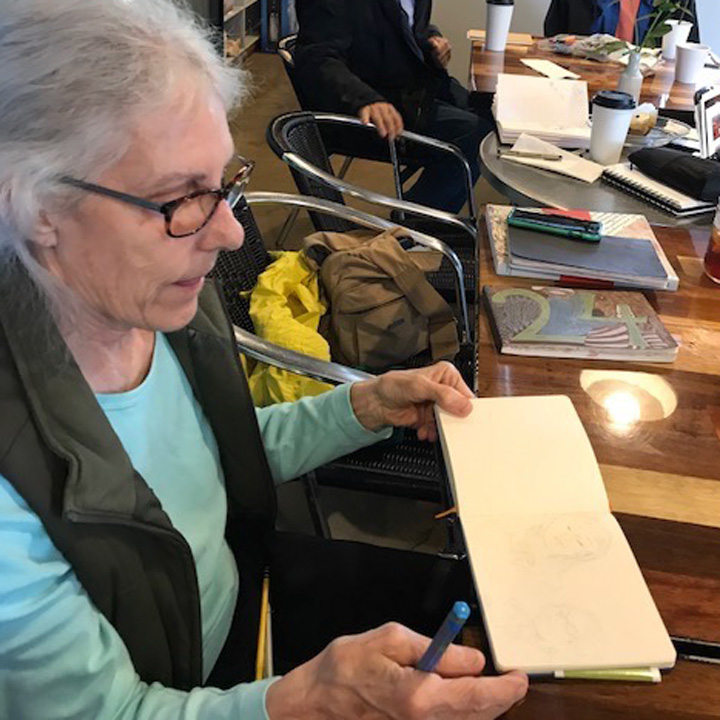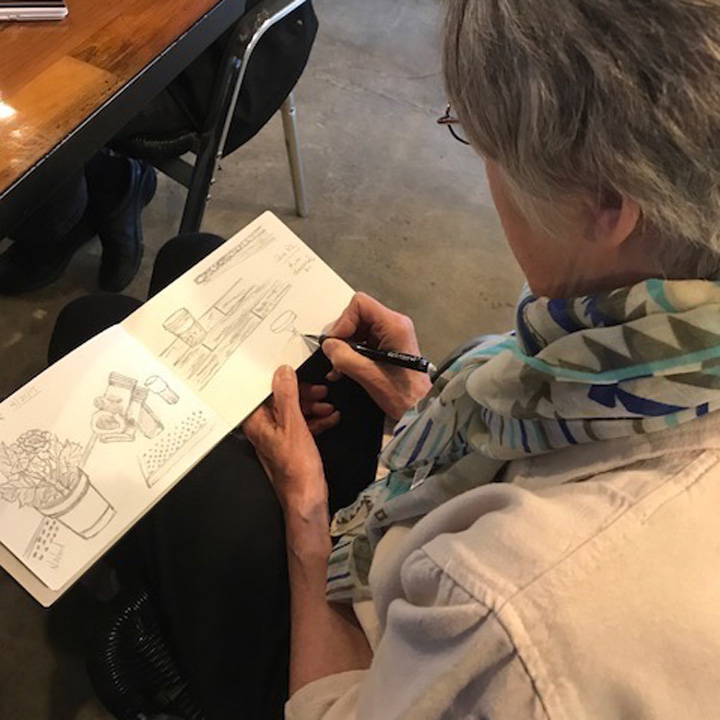 Barb So and Helga got right down to sketching.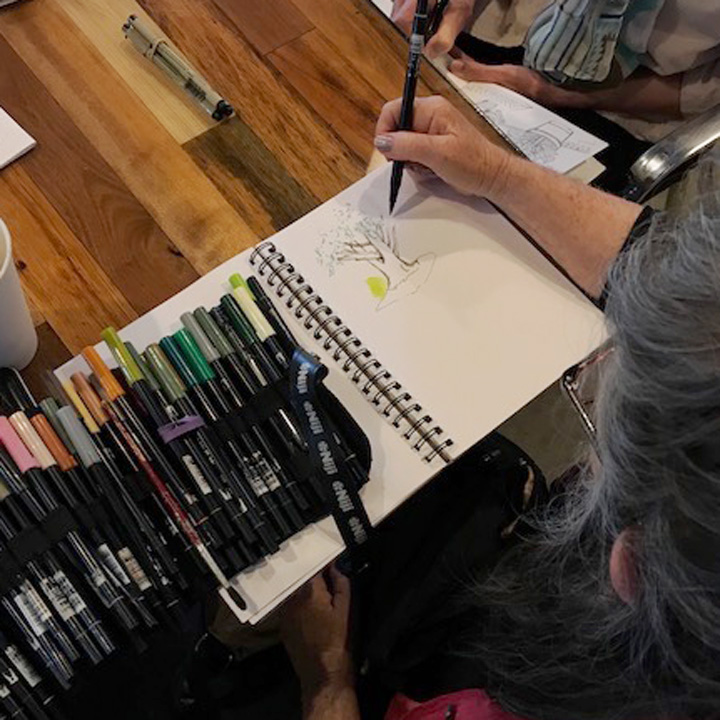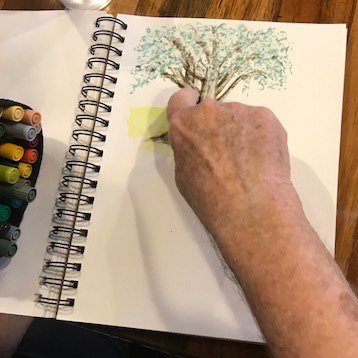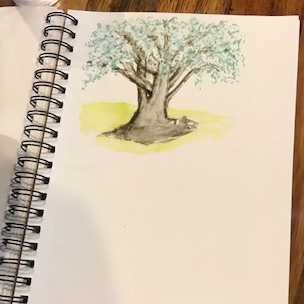 Jan demonstrates her secret technique to laying down lines with Tombo markers, a little nudge with a wet finger tip, and there it is!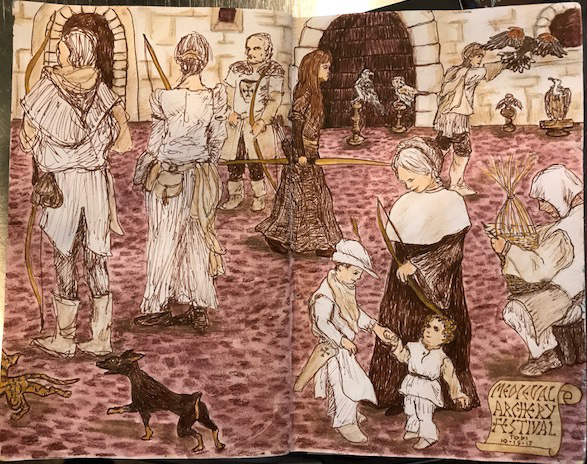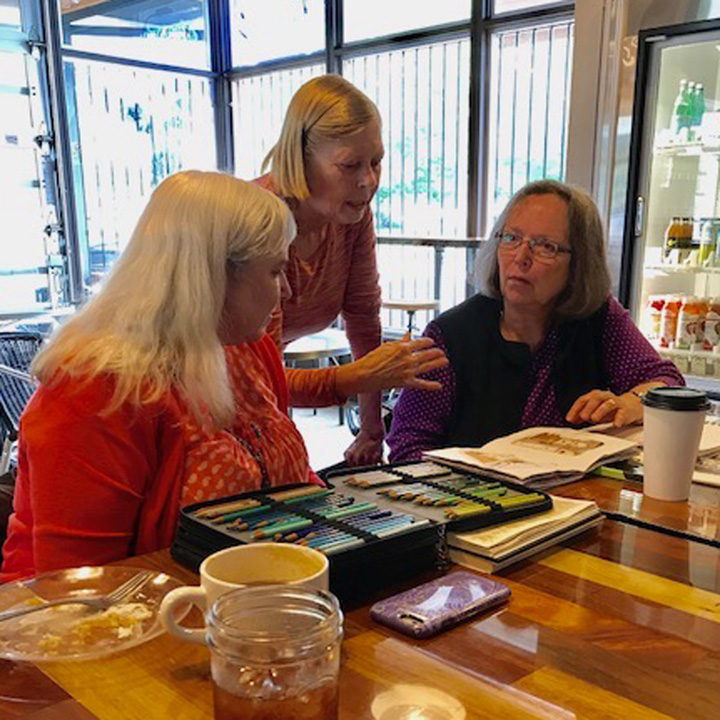 Barb Sh finished her Medieval Faire page started in Todi (note her dog making a cameo), and shared her journal evolution style with Danita and Marsha McCloskey (Ken's friend, new to the group).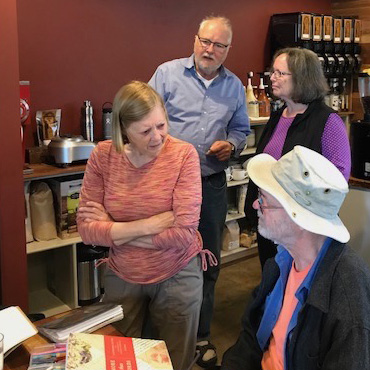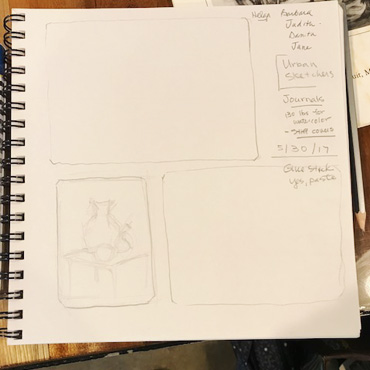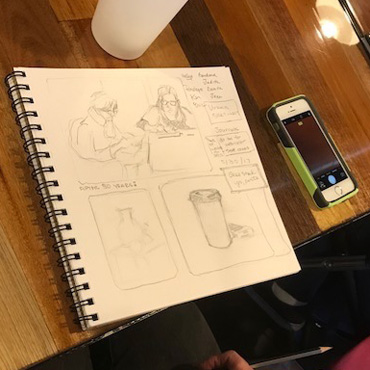 Marsha enjoyed chatting with Ken (while Barb Sh chatted with Erik), took some notes, and even got some sketches done! Welcome.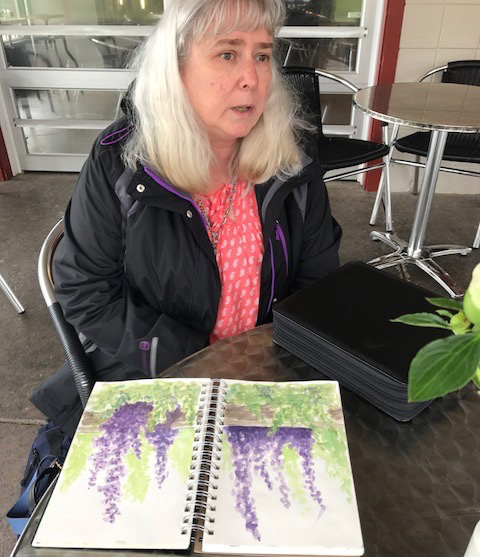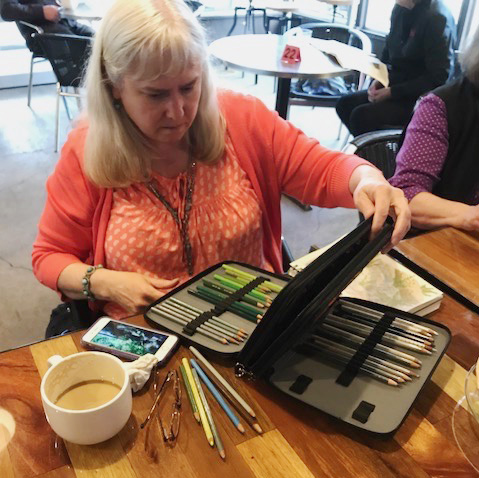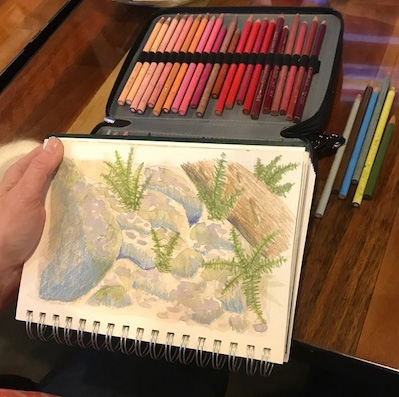 Danita showed us her sketch from Iris Vineyards, we were fascinated by her colored pencil case, & enjoyed her latest sketch.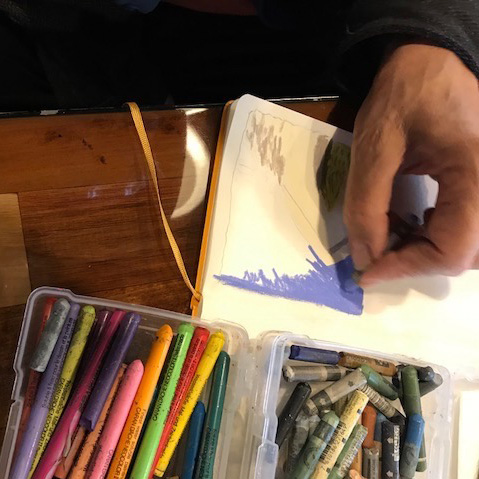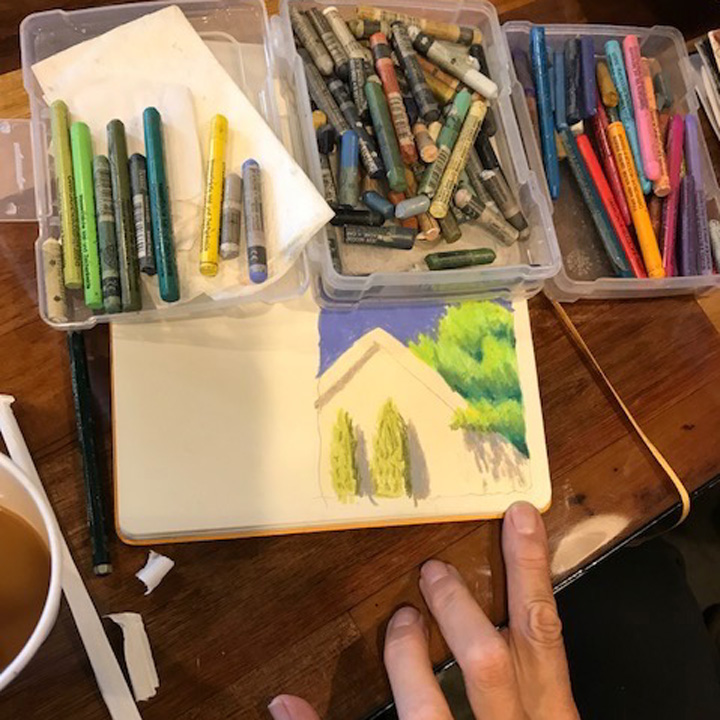 Erik moved quickly from concept, laying down color, & completion!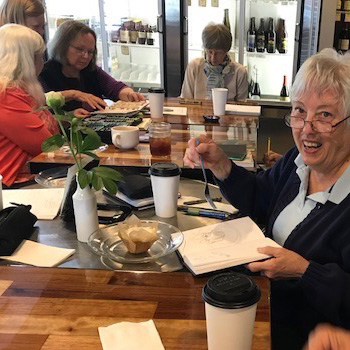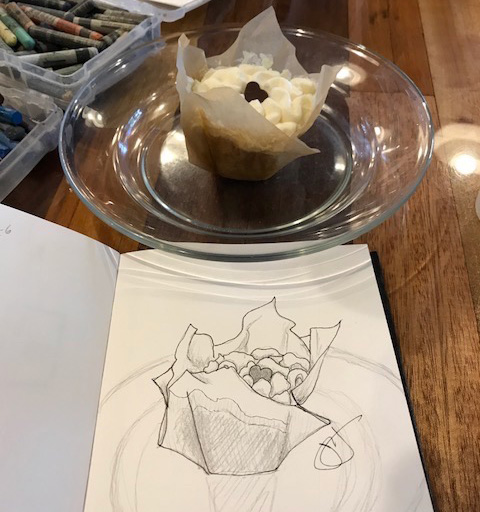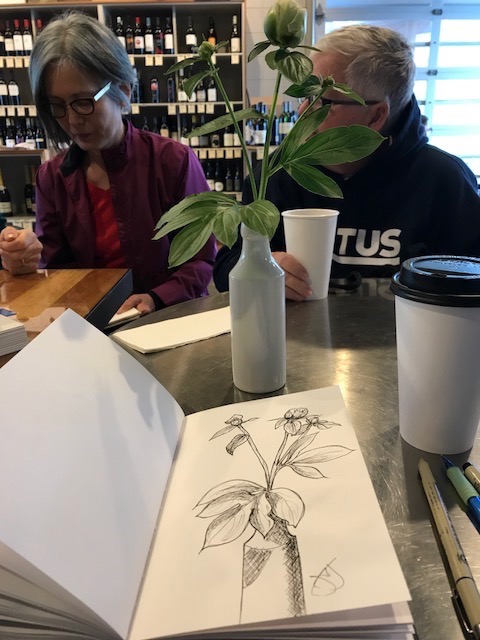 Jan commandeered the camera and caught Jane sketching her carrot cake muffin, and then the peony bud & vase she'd brought.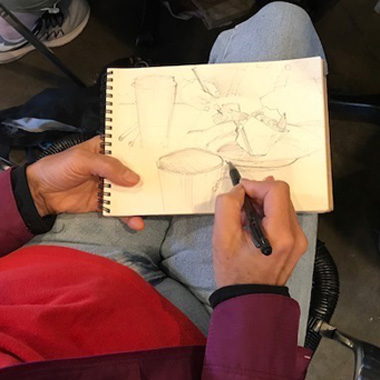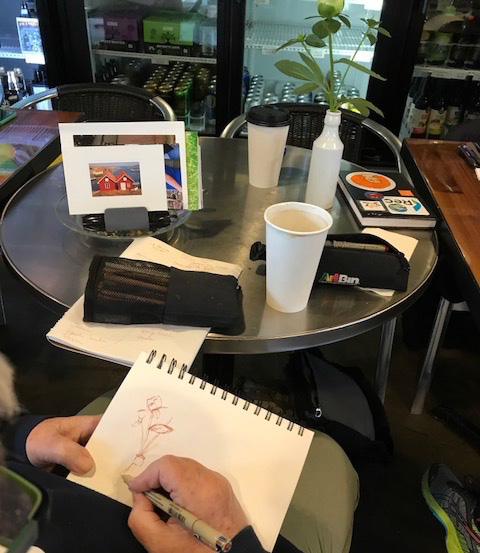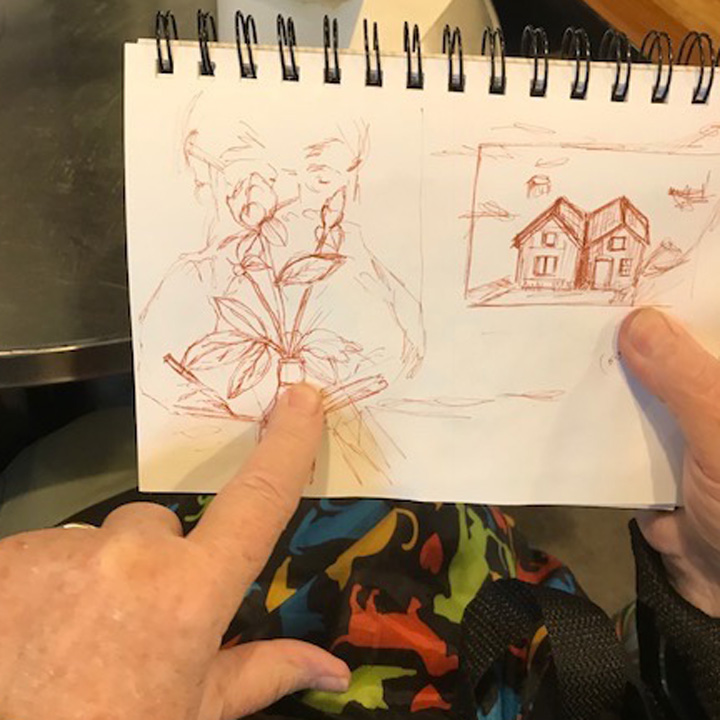 Satoko sketched the muffin, too, and Judith drew both the peony and Jane beyond the vase – can you see her?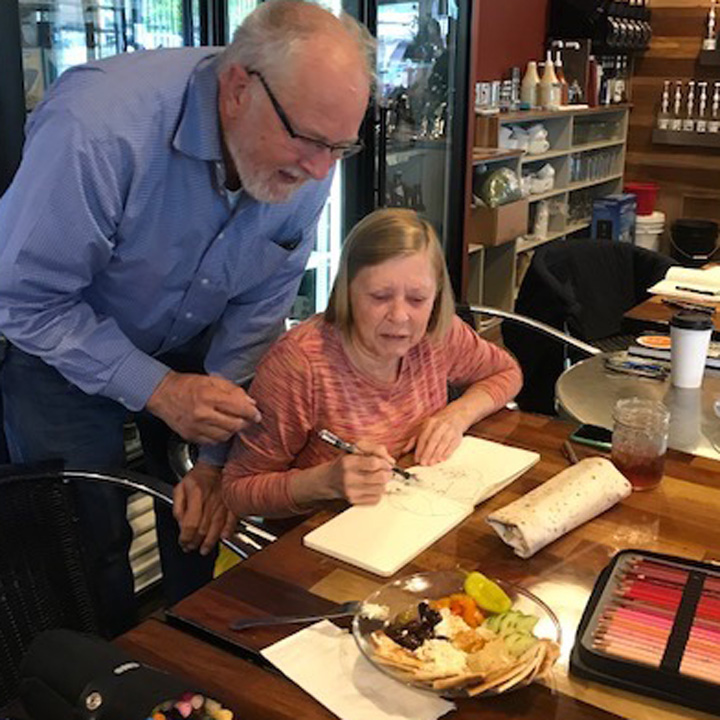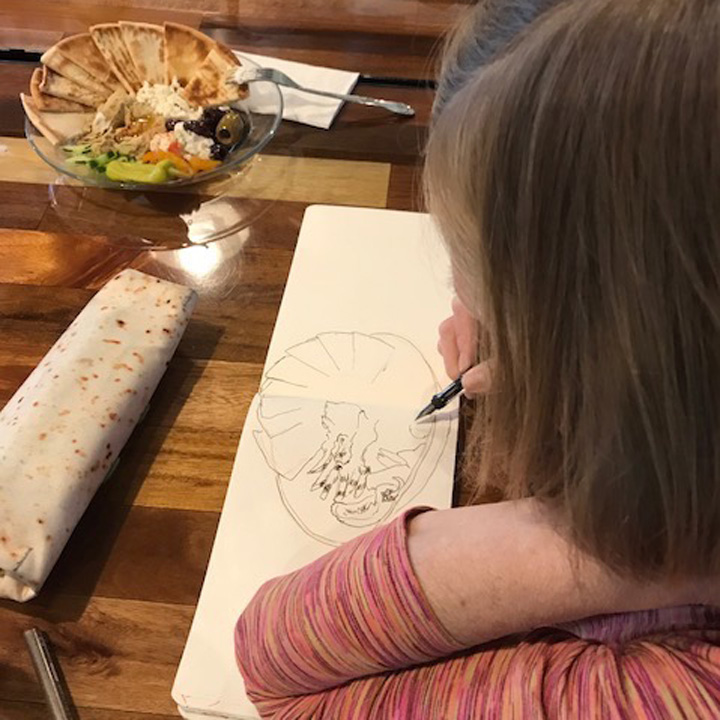 Ken challenged Barb Sh to sketch his Mediterranean plate, which she took on immediately.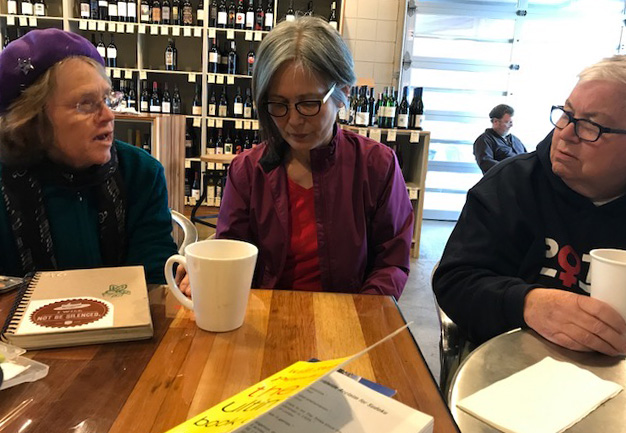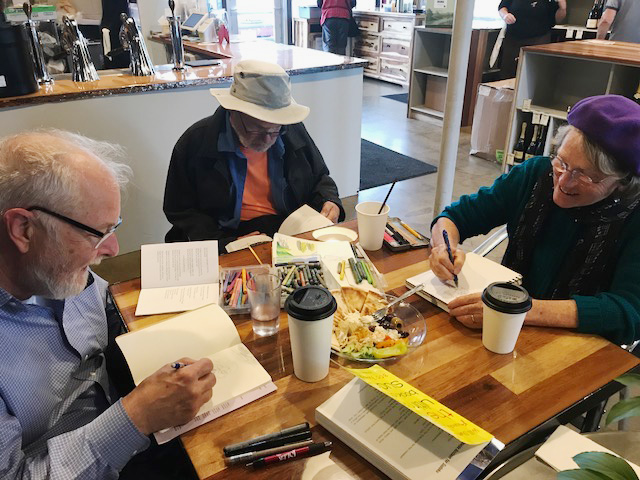 Penelope showed up, and after chatting with Satoko & Judith, she and Ken challenged each other to a sketch-off! Subject? Each other.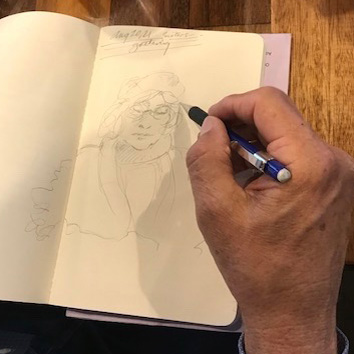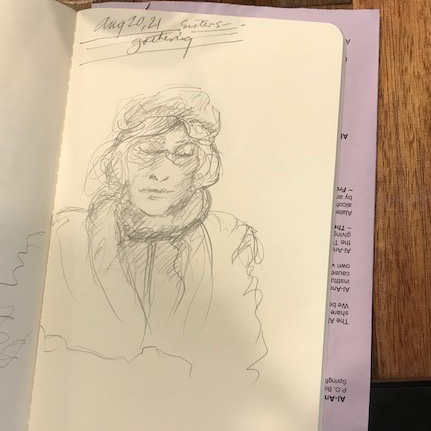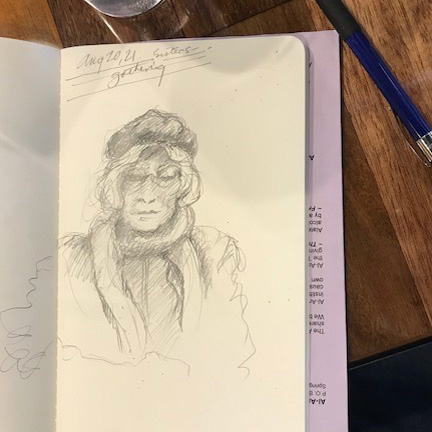 Here's how Ken's sketch of Penelope evolved.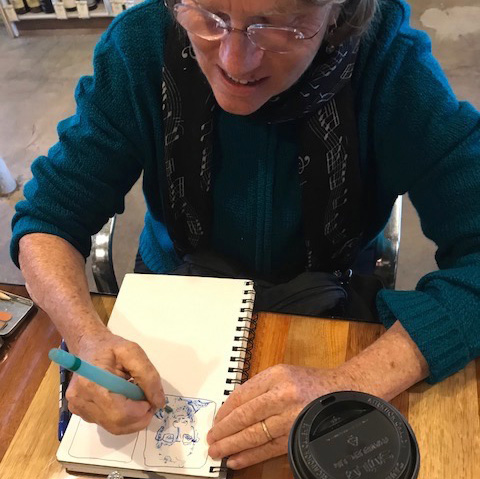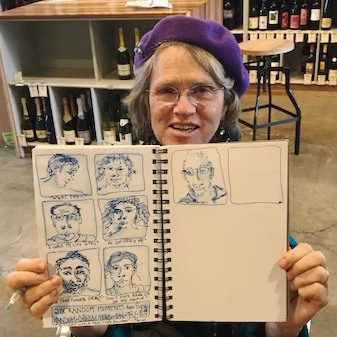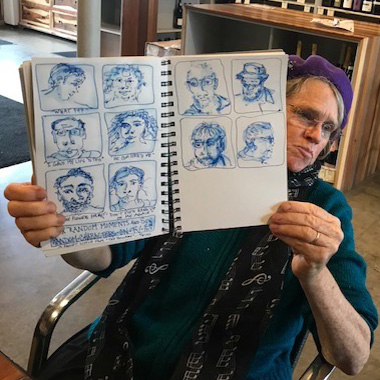 And here's how Penelope's sketch of Ken evolved – see top of second page, which quickly became peopled with more people!