Farmers Market, Park Blocks, Eugene, OR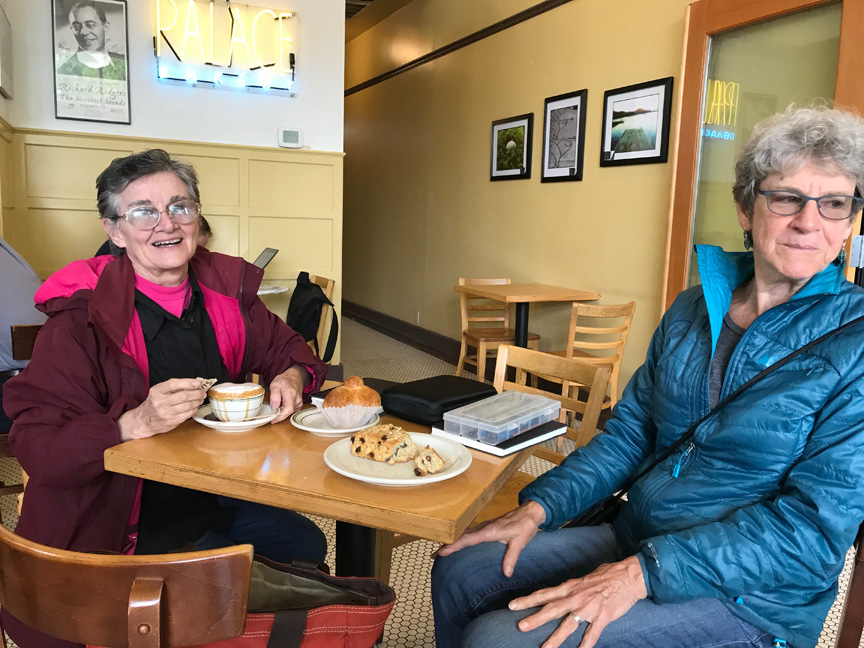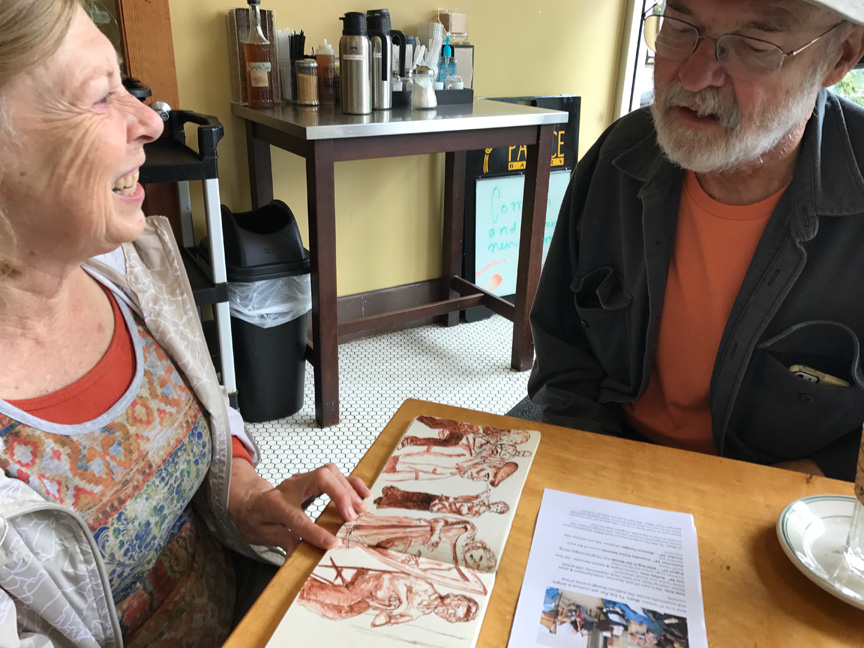 The day started off kind of drizzly, so Lealan, Penny, Barb Sh, Erik, & Jane (behind the camera) started off at the Palace Bakery. Yum.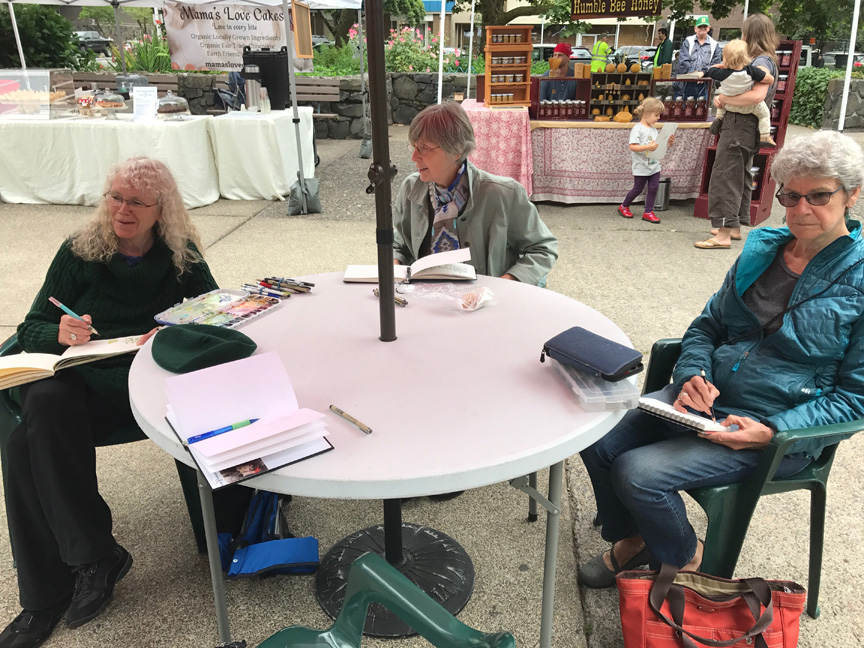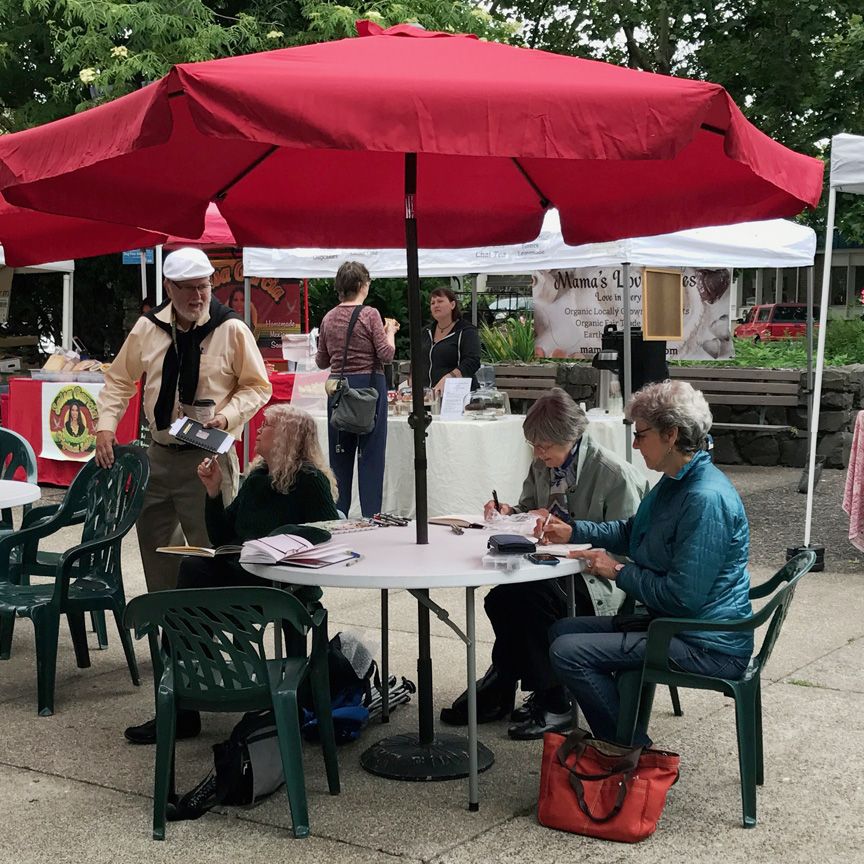 Then we segued over to the market – first Tricia, Helga, Penny, & Jane  at the tables (with Daisy & Lealan sketching in other parts of the market), but it wasn't long before Ken joined us, too.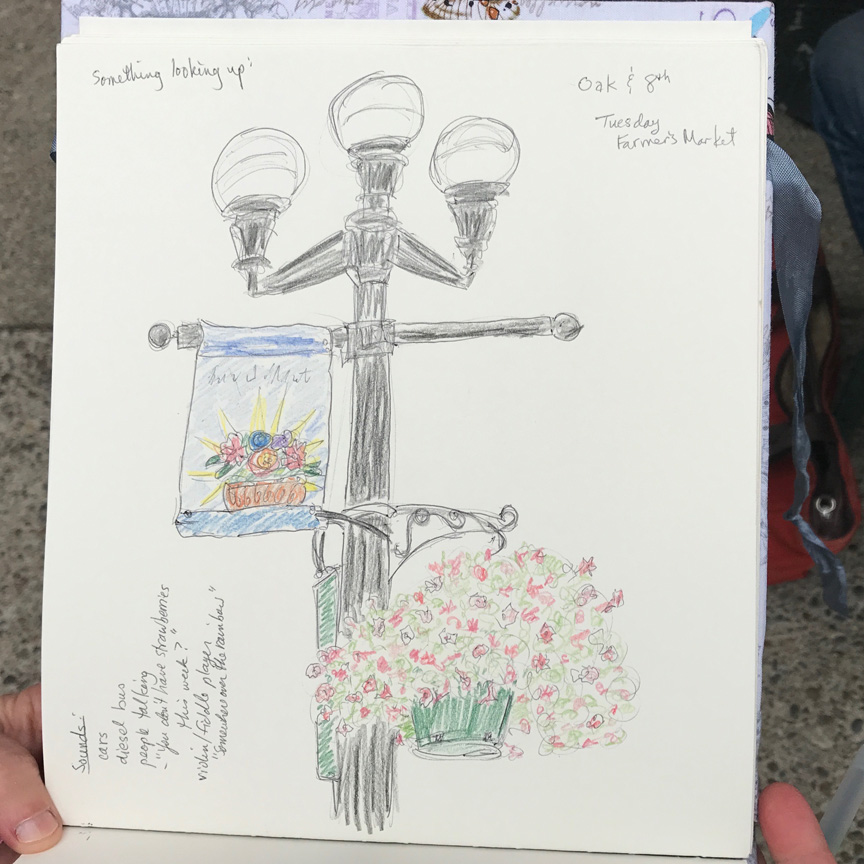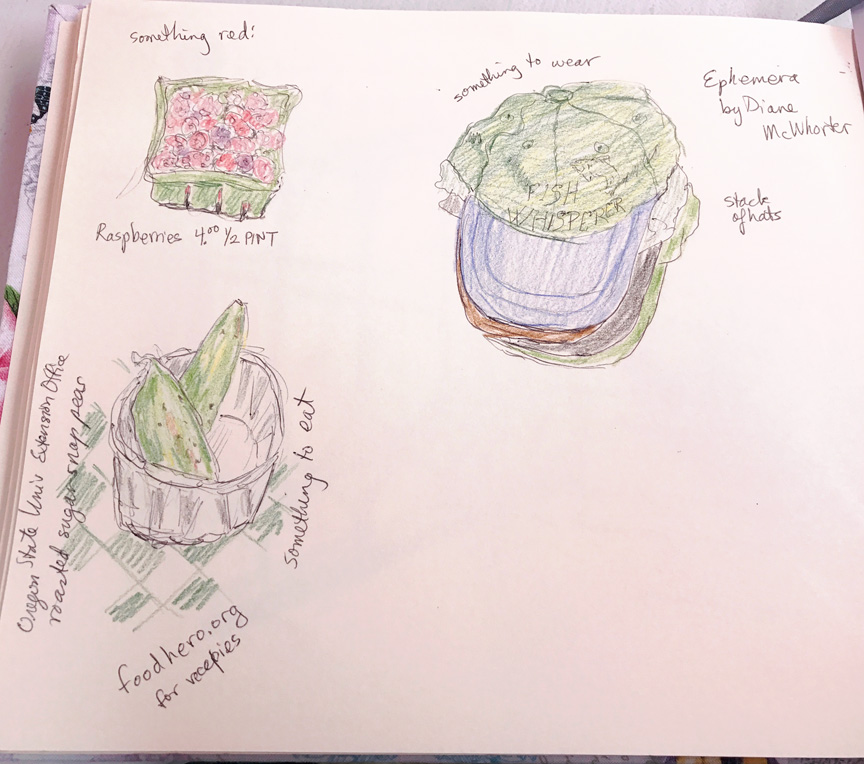 The lamppost with flowers and the market sign caught Daisy's eye, then all the goodies to purchase (all in her hand made sketchbook).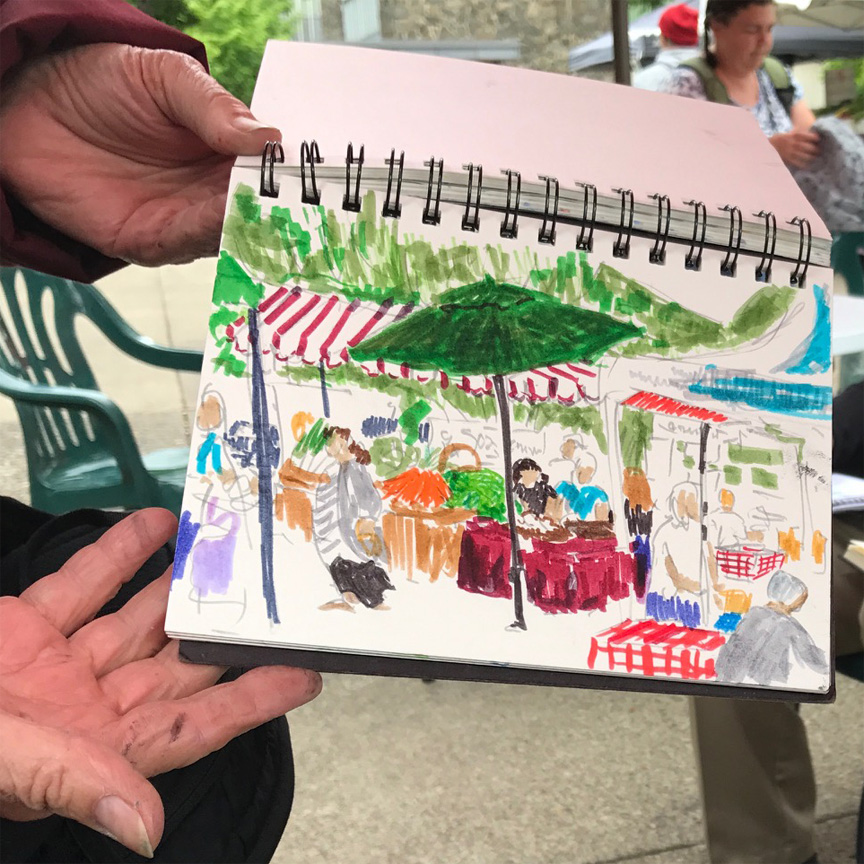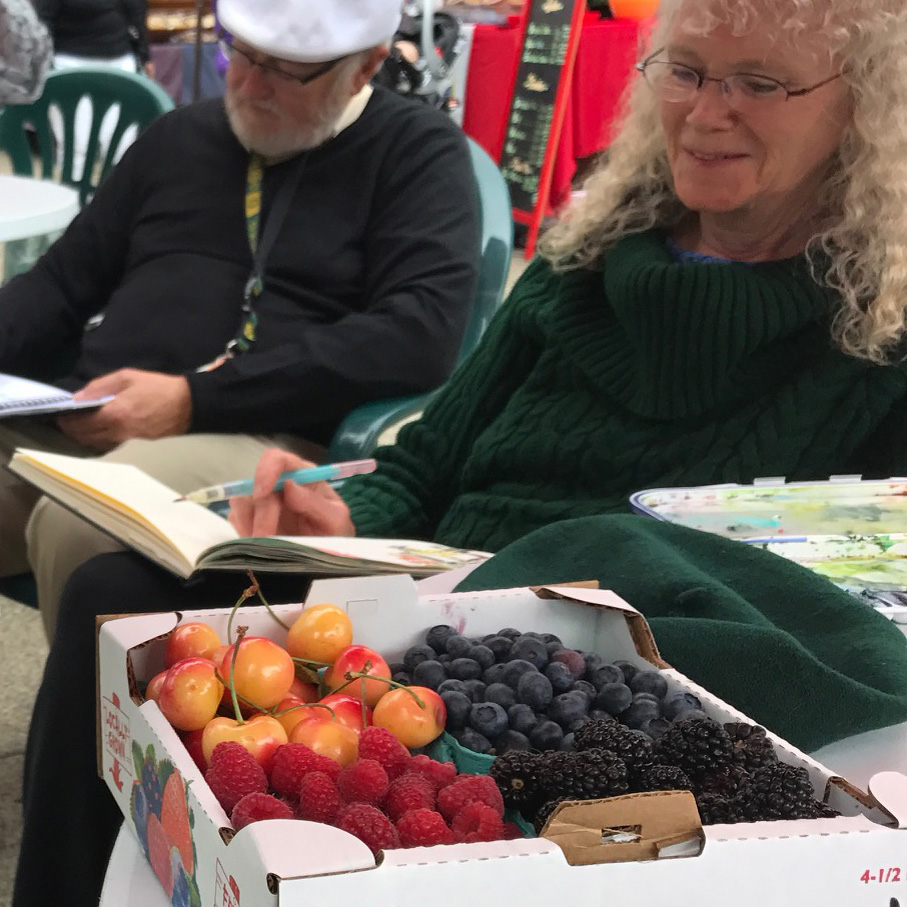 Lealan went for the full ambience of the market before succumbing to the delicious available fruit to take home to visitors. So she said.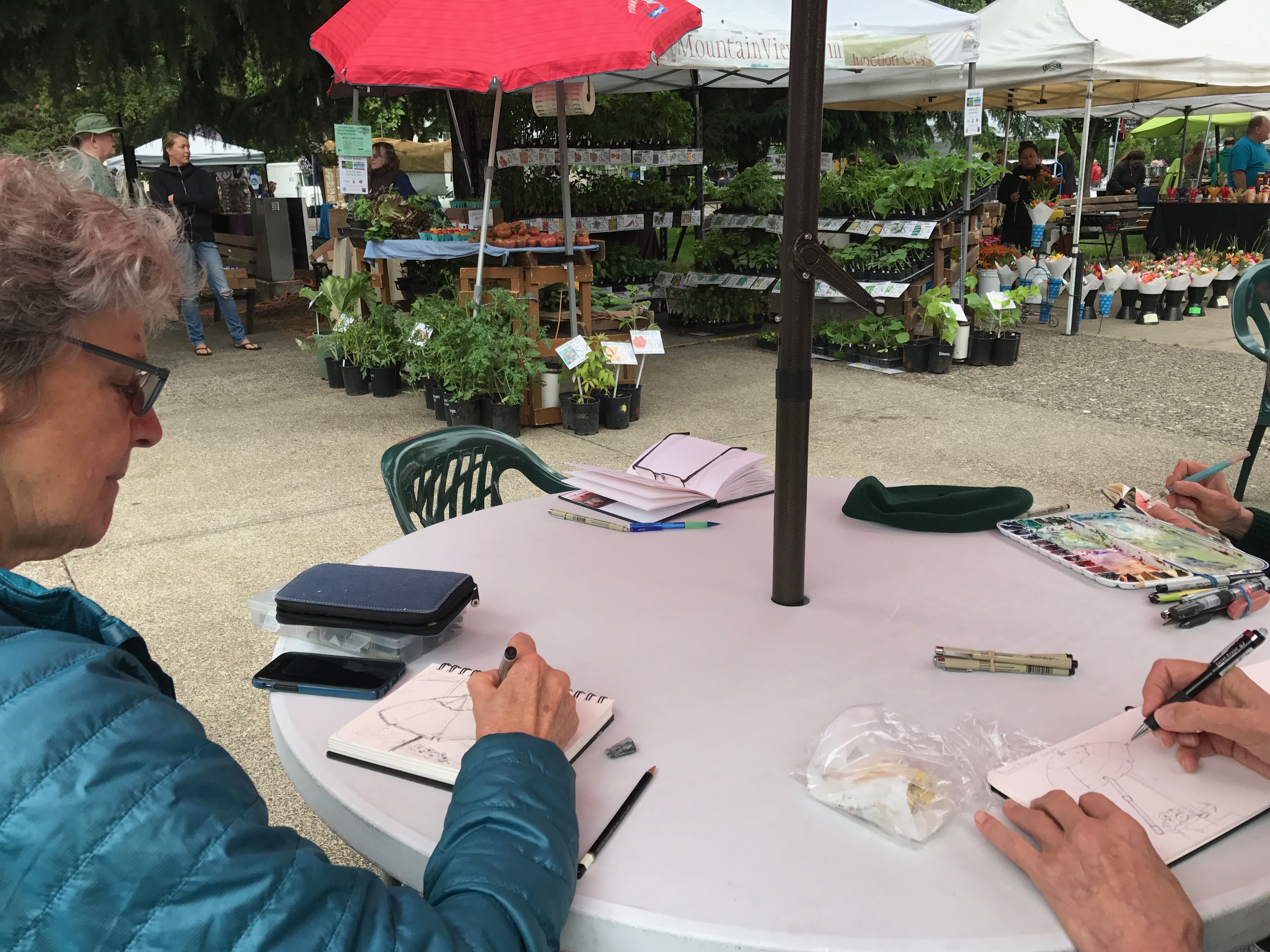 Penny and Helga were fascinated with the market umbrellas.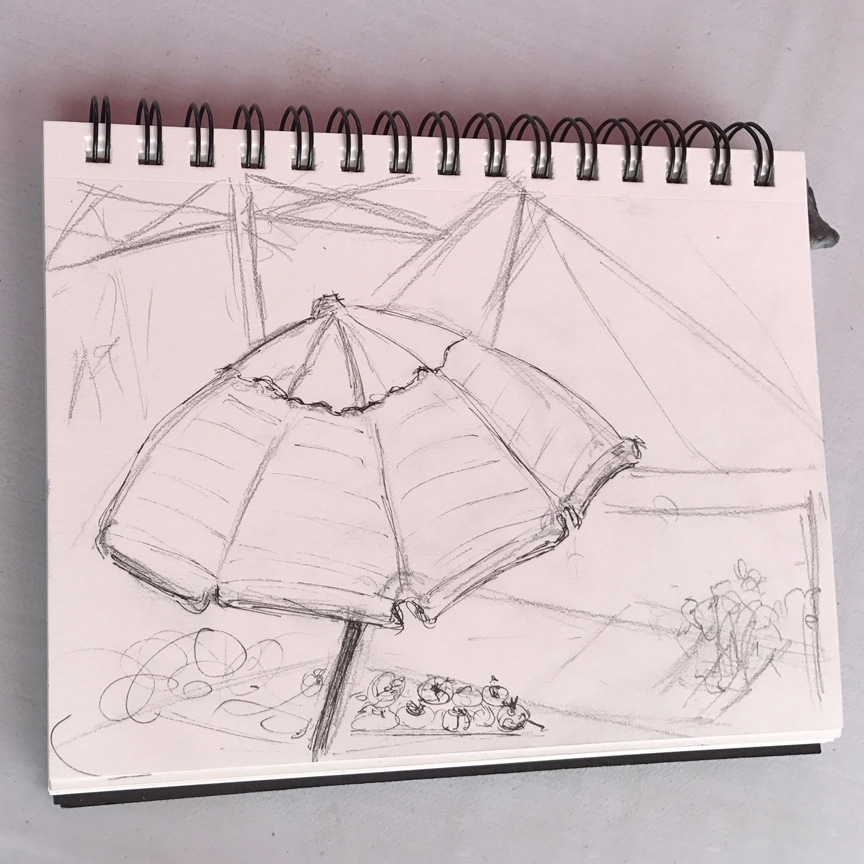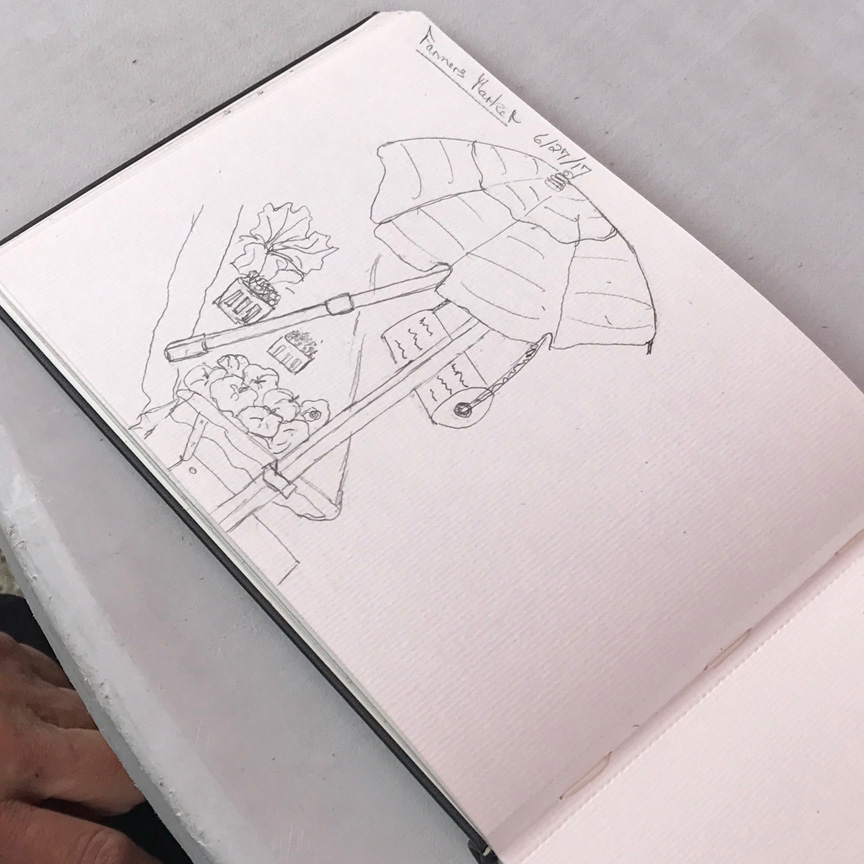 Here are those lovely rounded umbrella tops by Penny and Helga.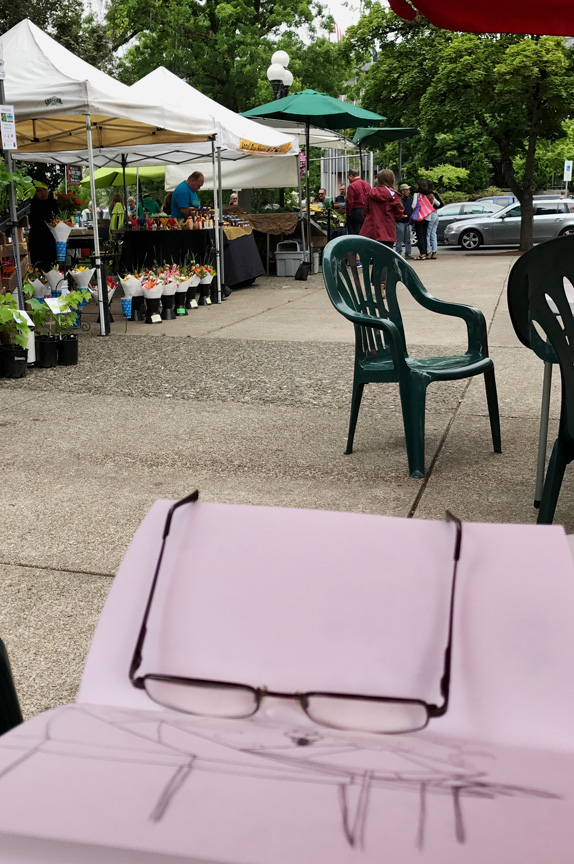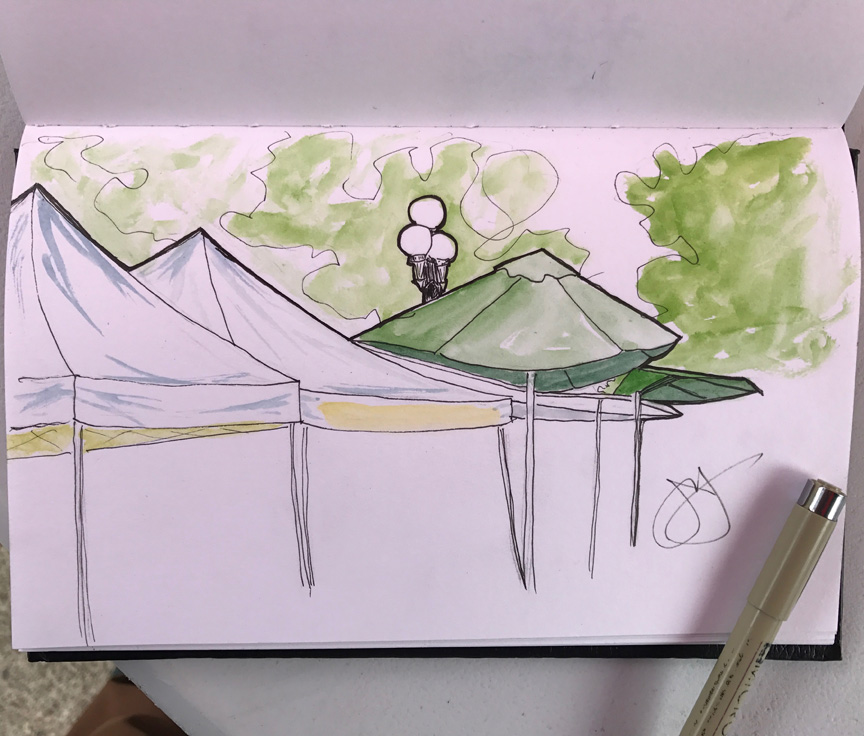 Jane's eye was caught by the pointed umbrella tops.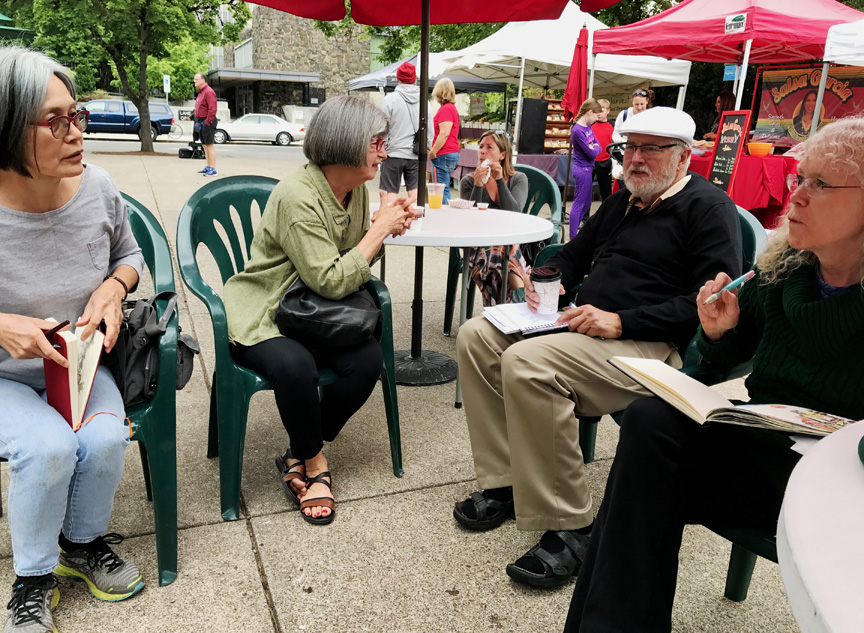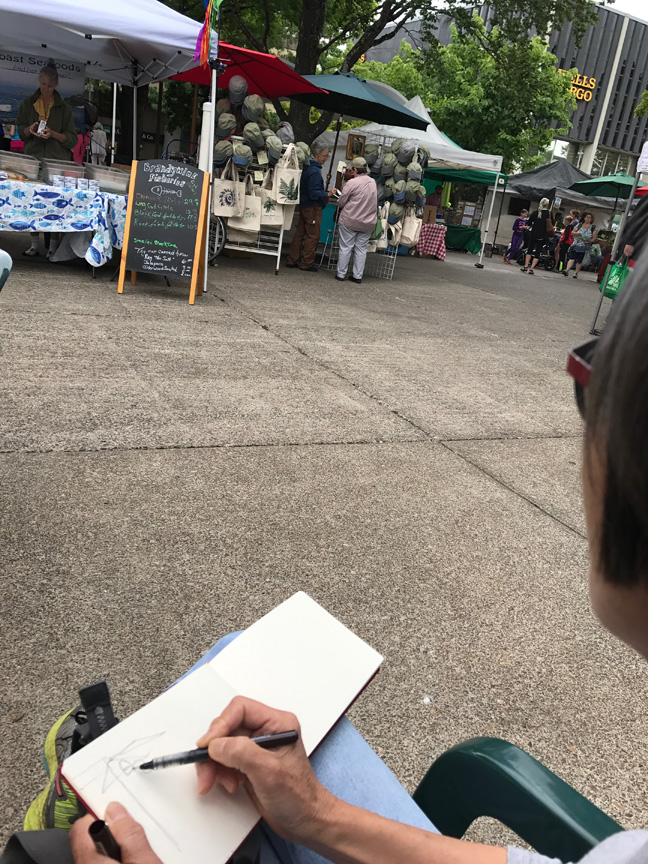 Our group expanded to include Satoko & Marilyn. Then the booth across the way with hanging hats became Satoko's focus.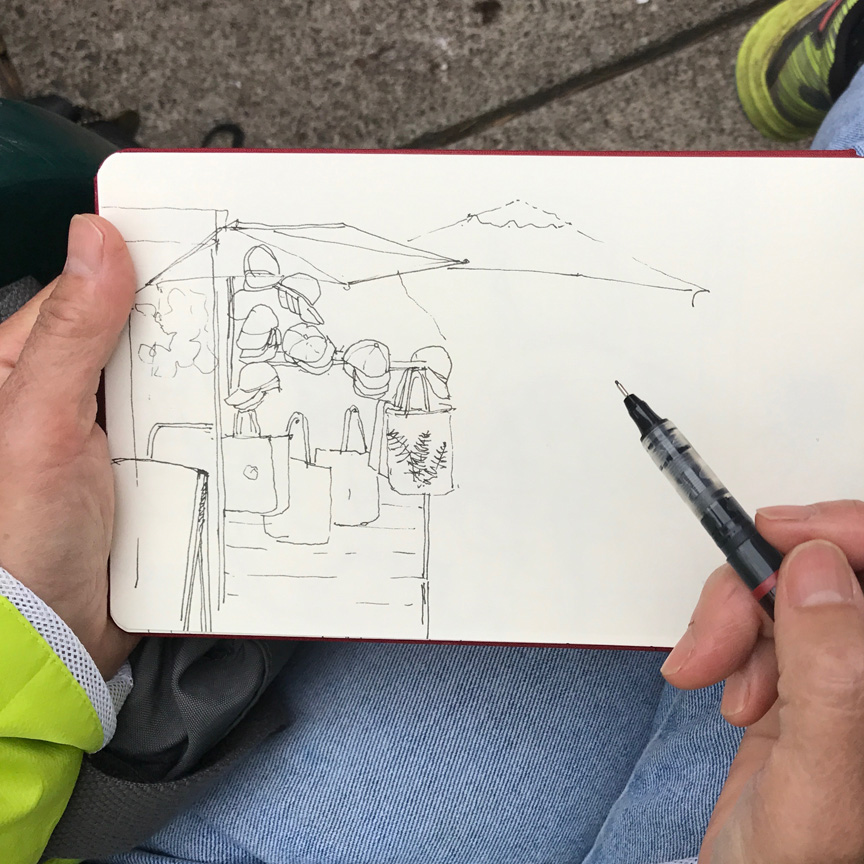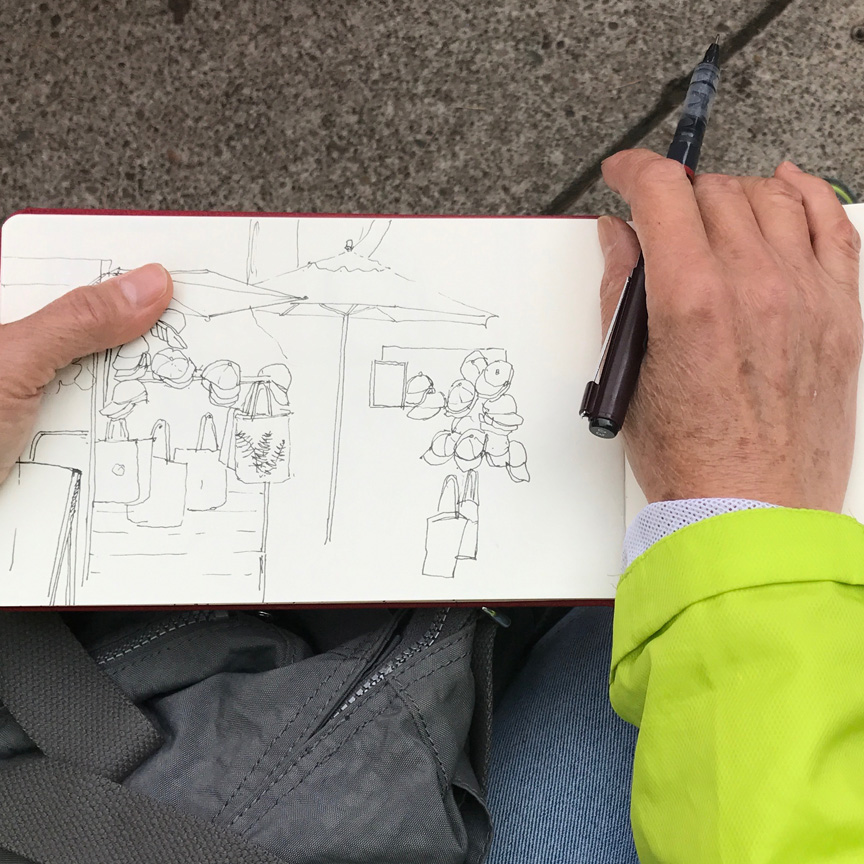 See how quickly that sketch took shape! She doesn't even hesitate.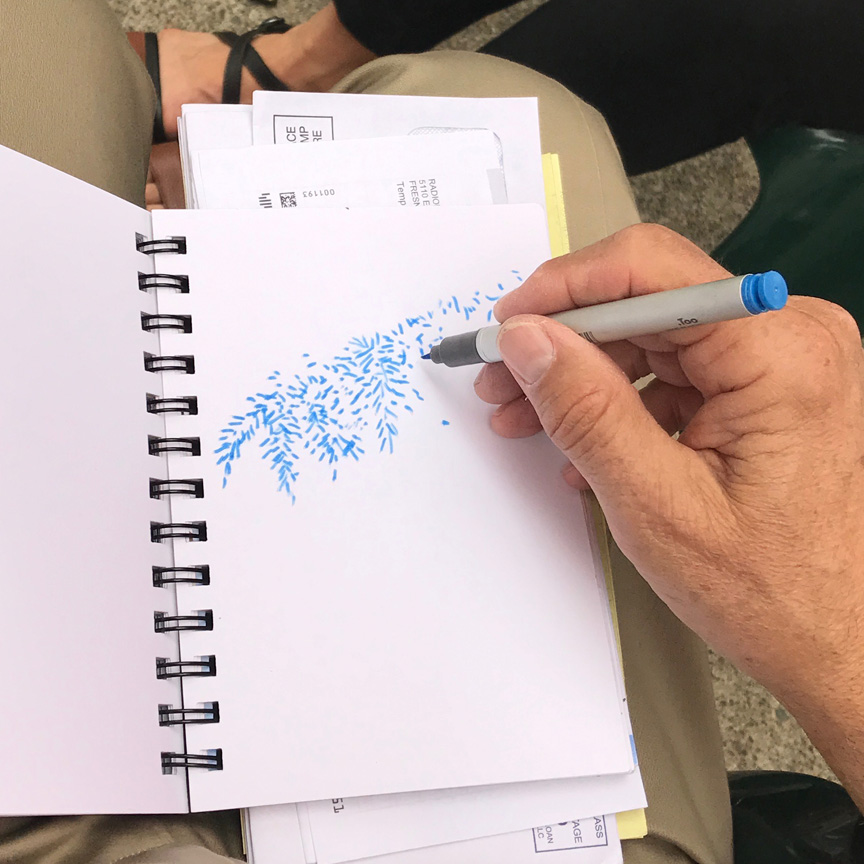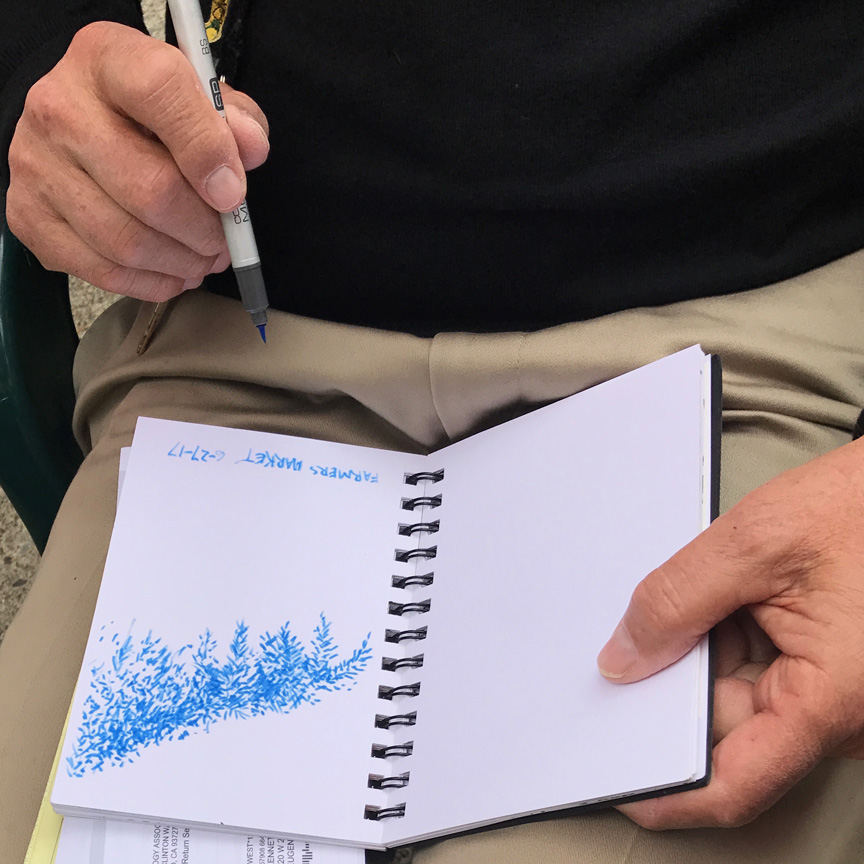 Ken loves working with a brush pen, perfect for tree branches!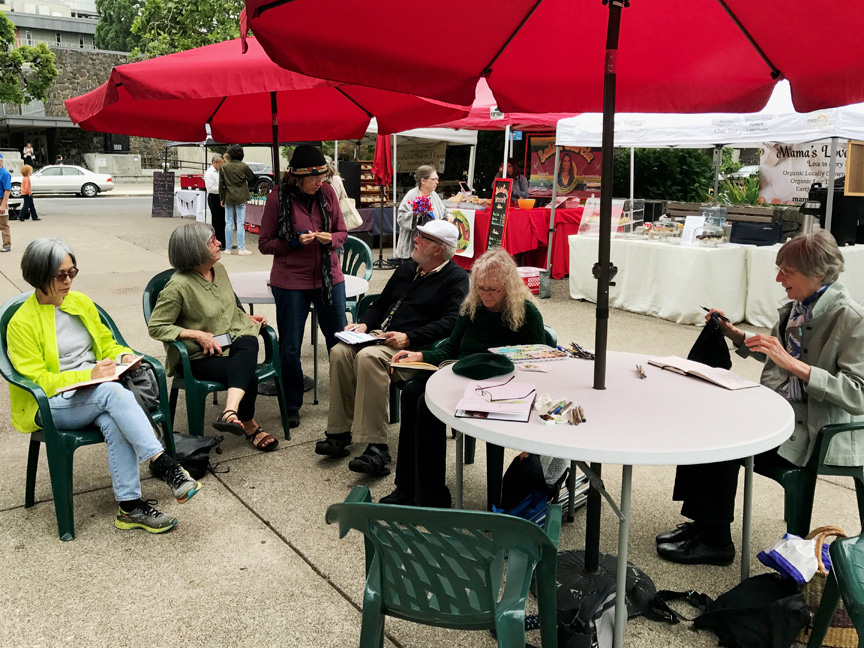 Oh, look who's here! Penelope! Let the wild rumpus begin!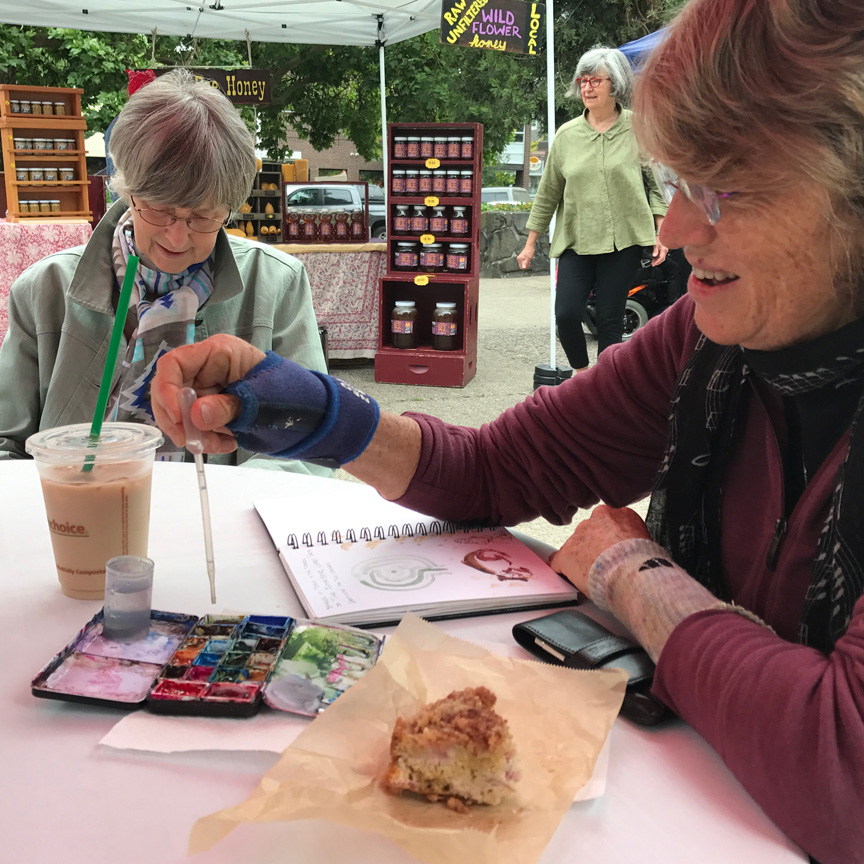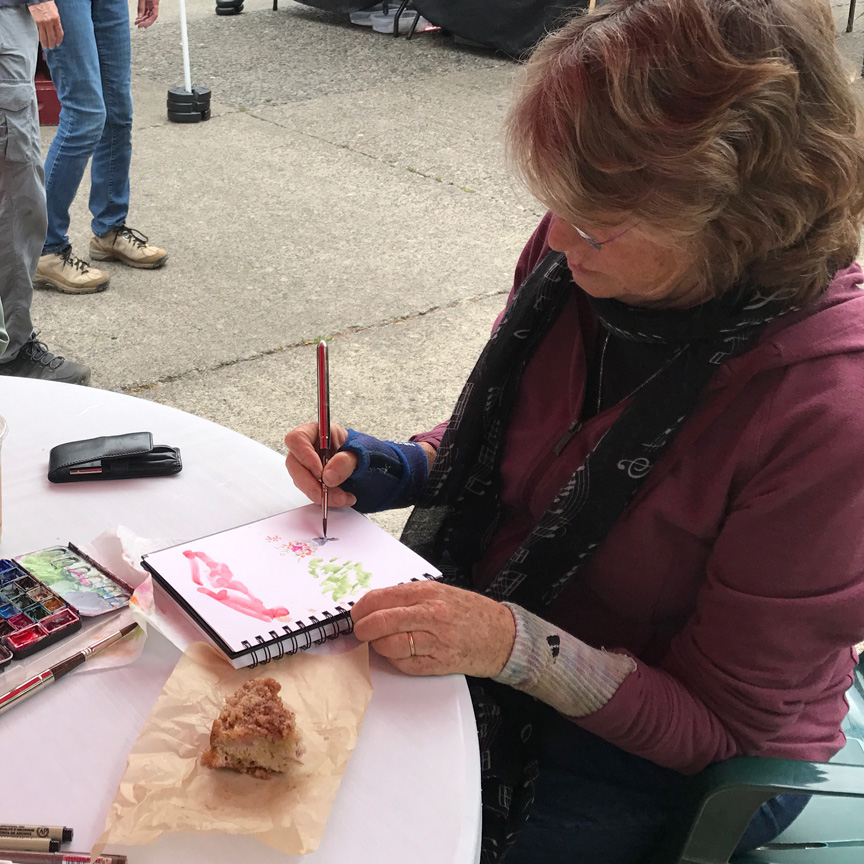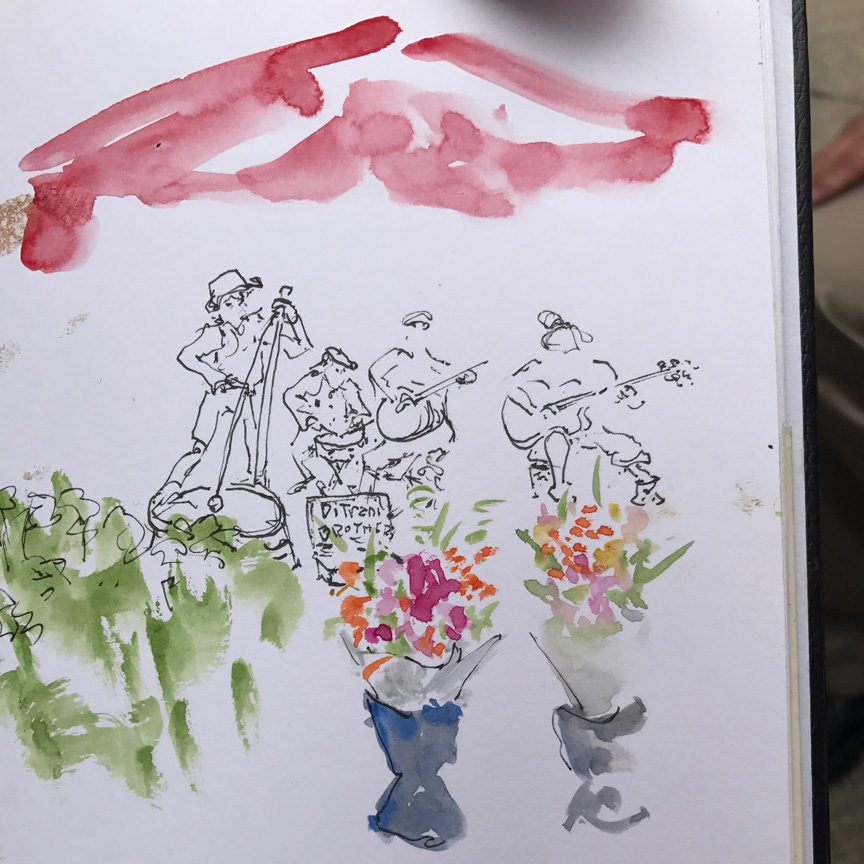 First she gets those watercolor saturated, then the loose watercolor begins, but oh! Up she jumps to sketch in the band performers, too!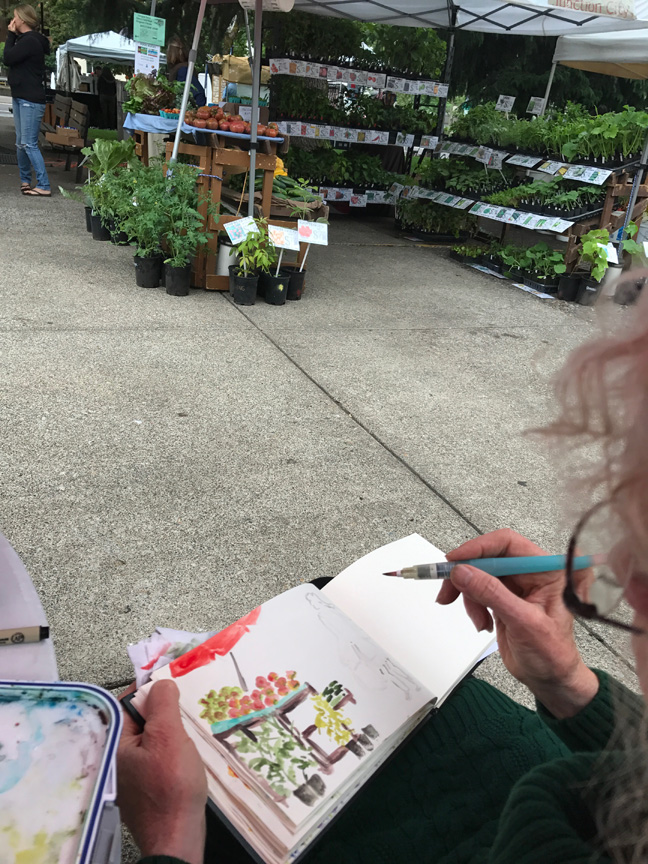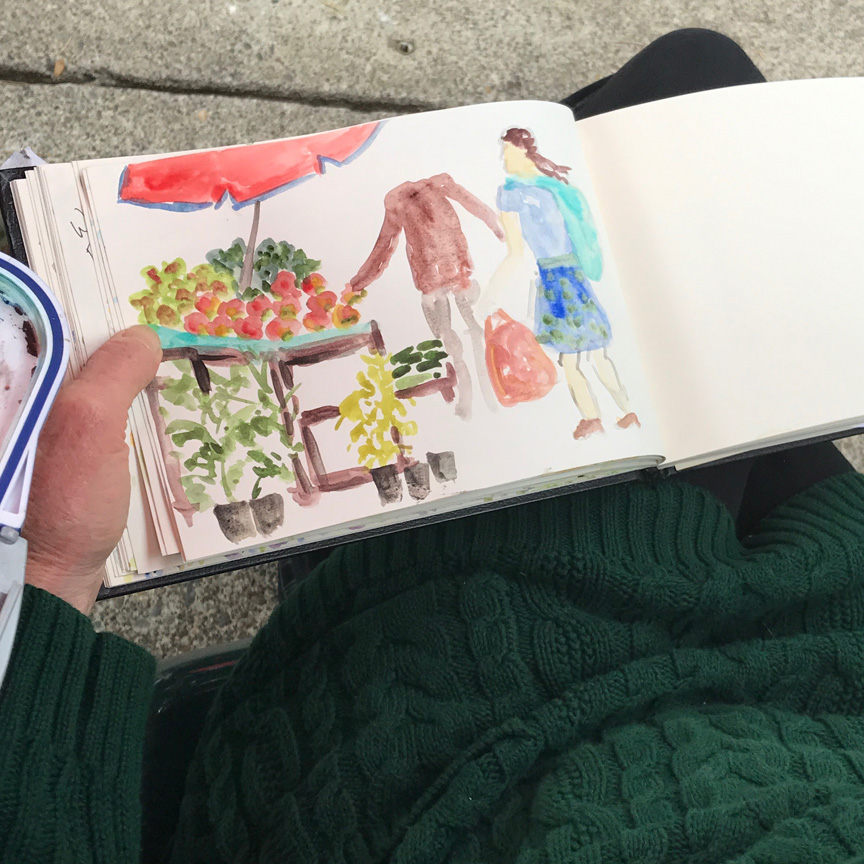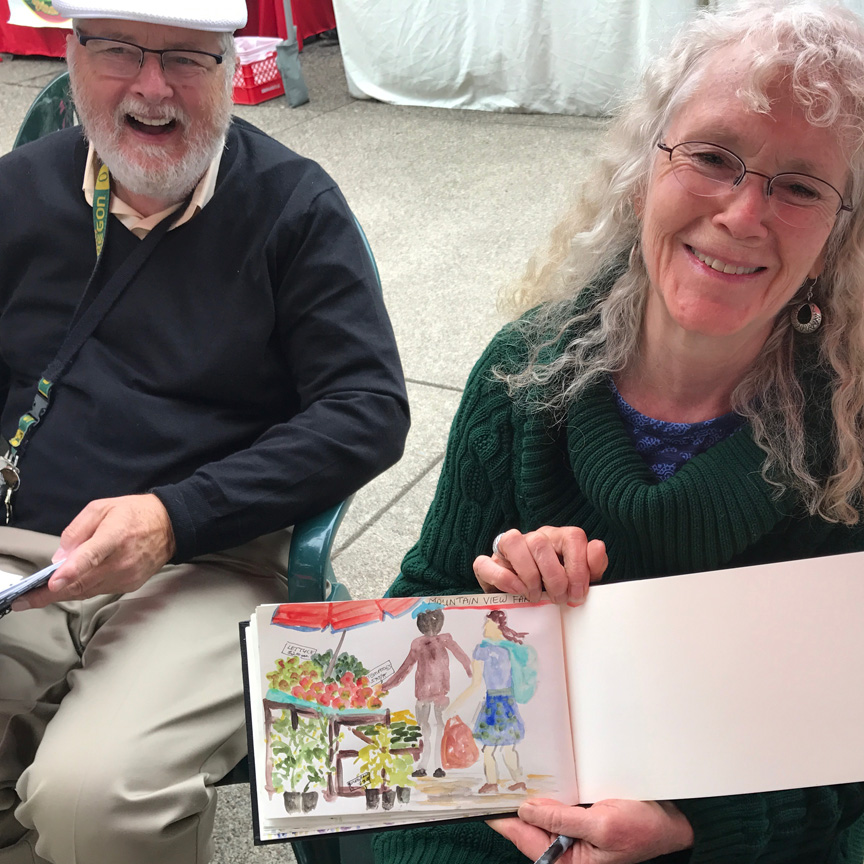 Tricia is determined to do only loose watercolor – but the guy has no face! Problem solved. Sketch the back of him – no noses involved.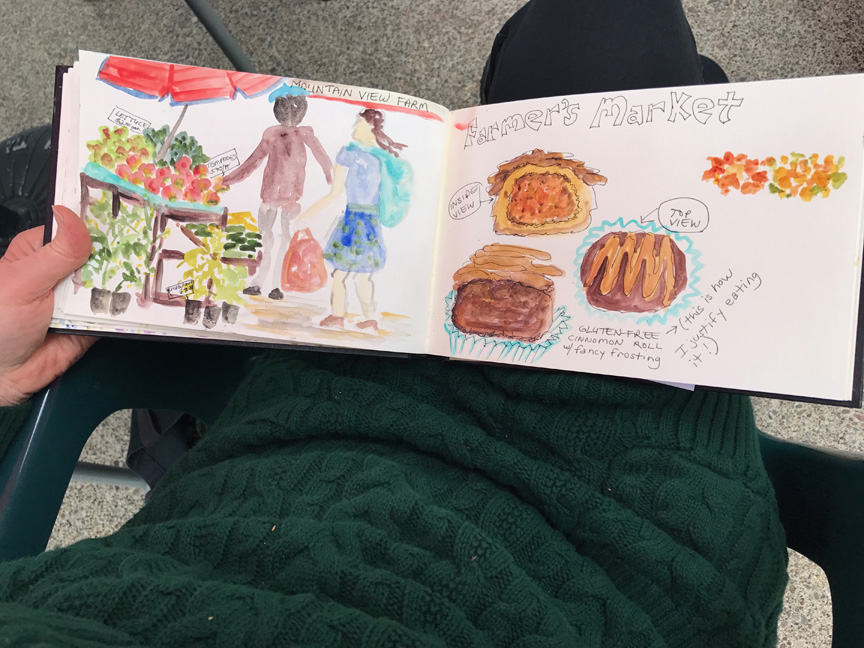 Tricia's final sketch has lines for lettering (& a tiny bit for the pastry wrapper). Success!