Cortesia Sanctuary, Eugene, OR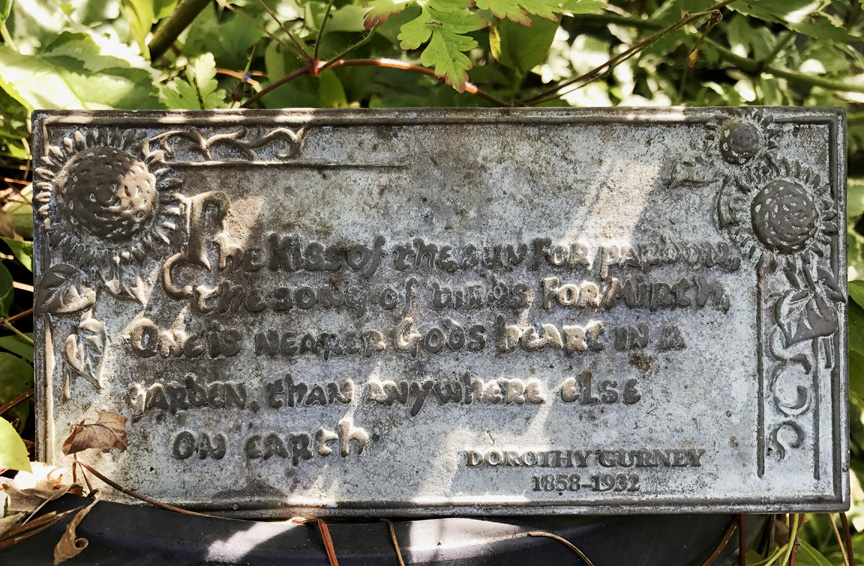 An apt quote welcomes us: "The kiss of the sun for pardon, the song of the birds for mirth, one is nearer to God's heart in a garden, than anywhere else on earth."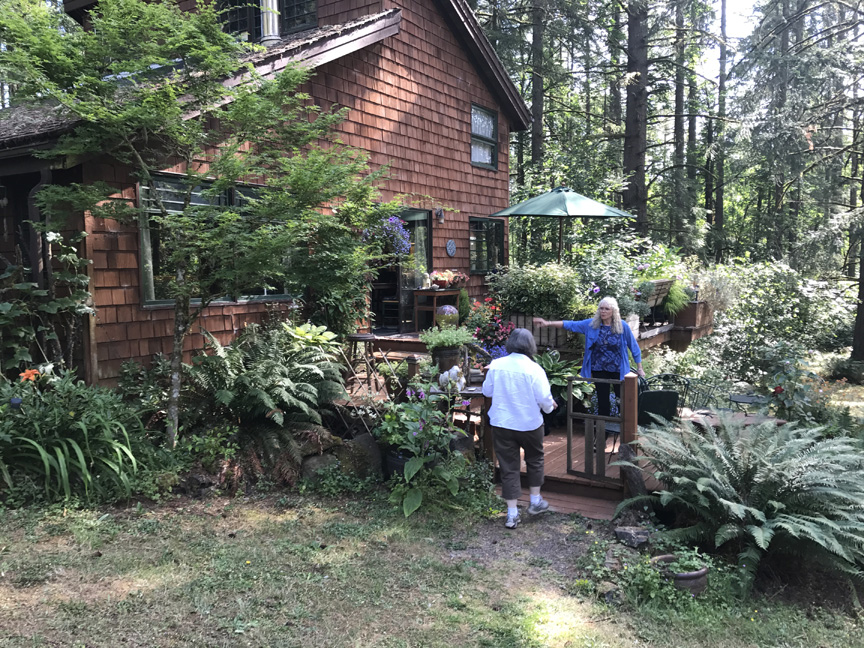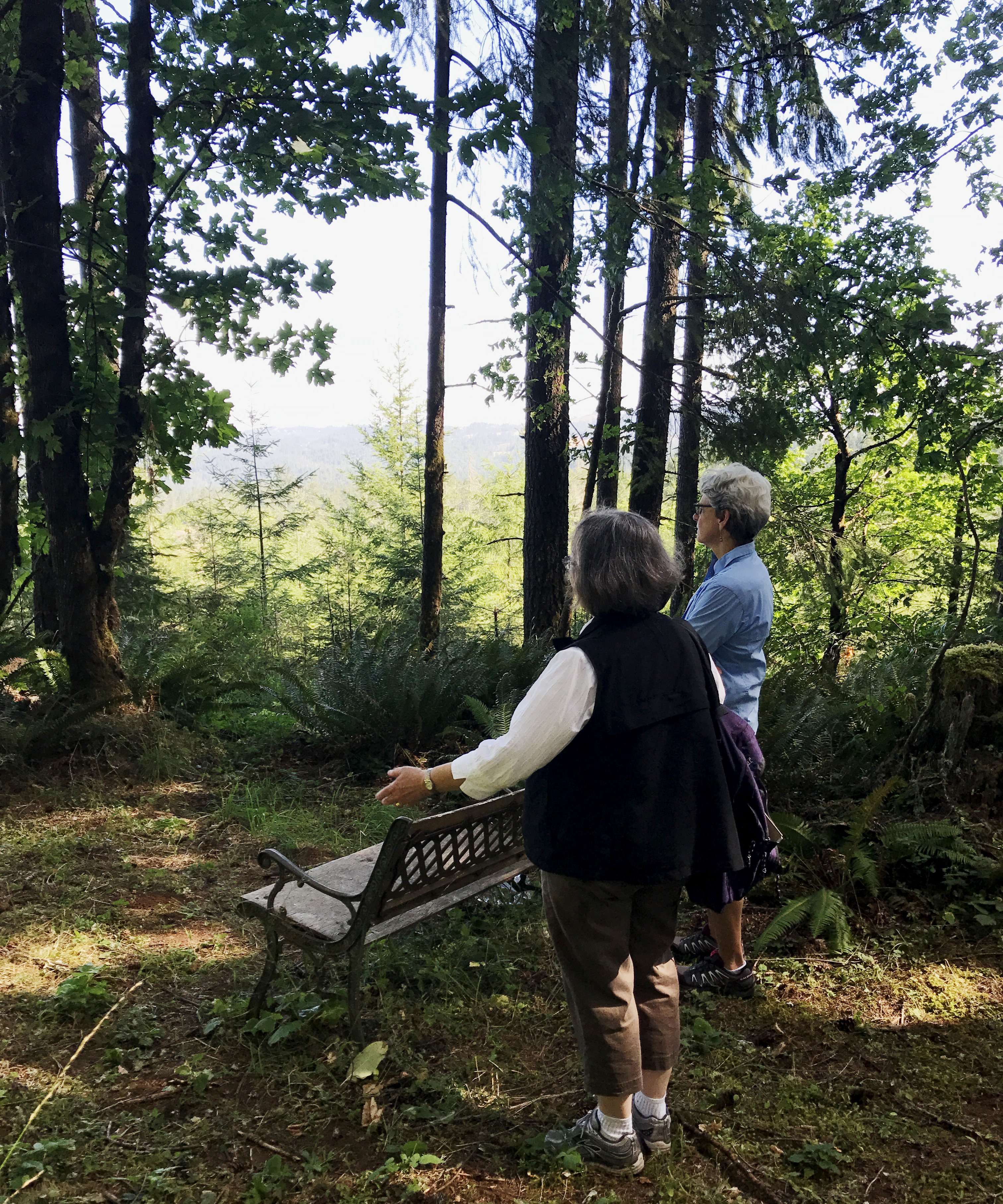 Tricia adds to that welcome – there are 22 acres to explore, lots of garden, a labyrinth, a path to look across the valley to the lake.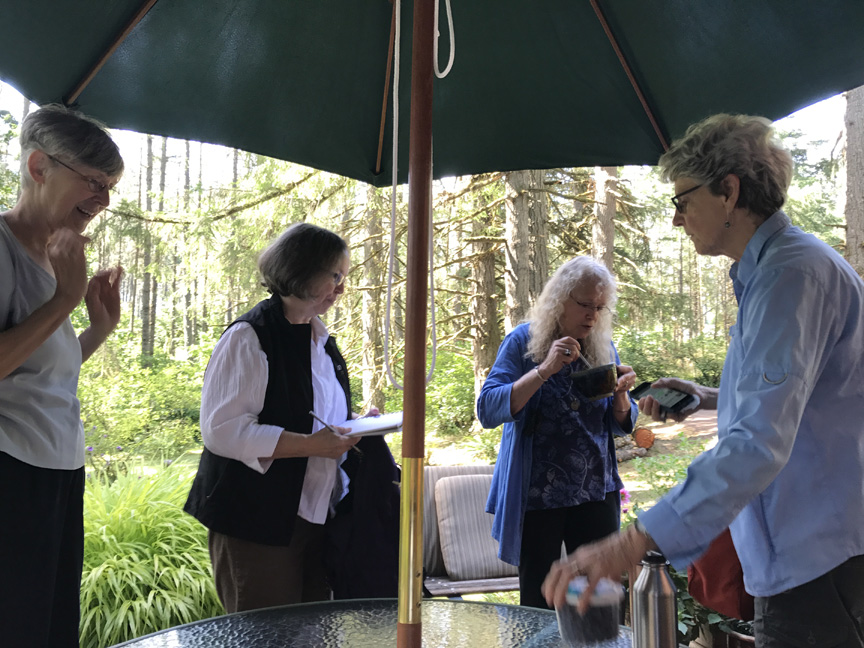 Helga, Marsha, Tricia, Penny & Jane gather at the table to sample the blueberries Penny brought to share from her garden.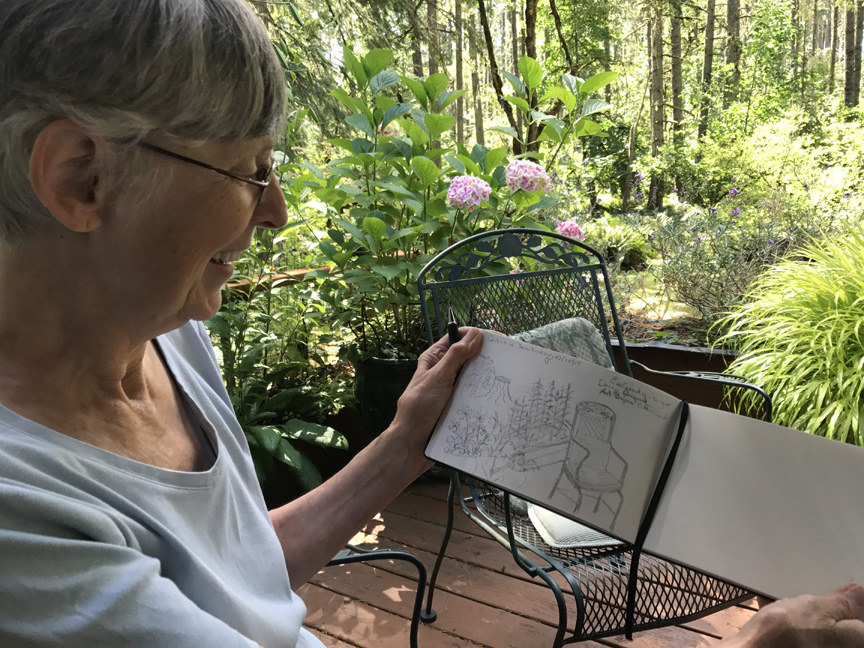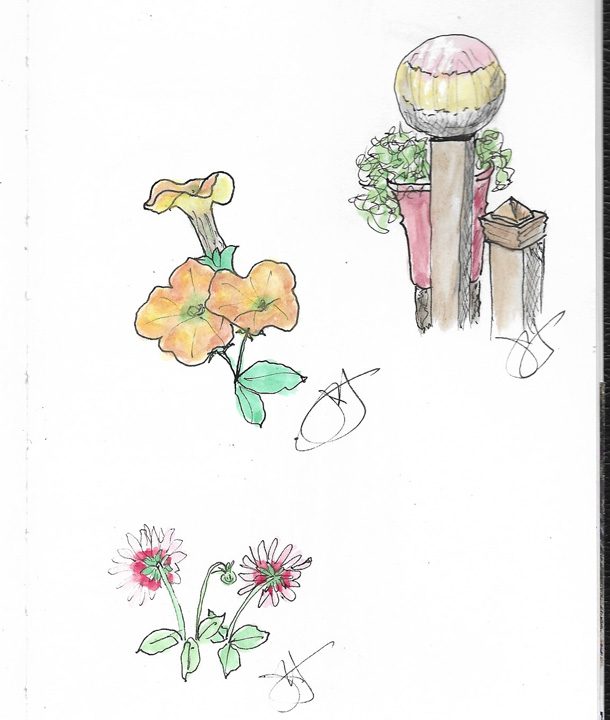 Helga is pleased with her sketch of a challenging chair on the deck, but Jane can't settle on just one thing, so does a collection!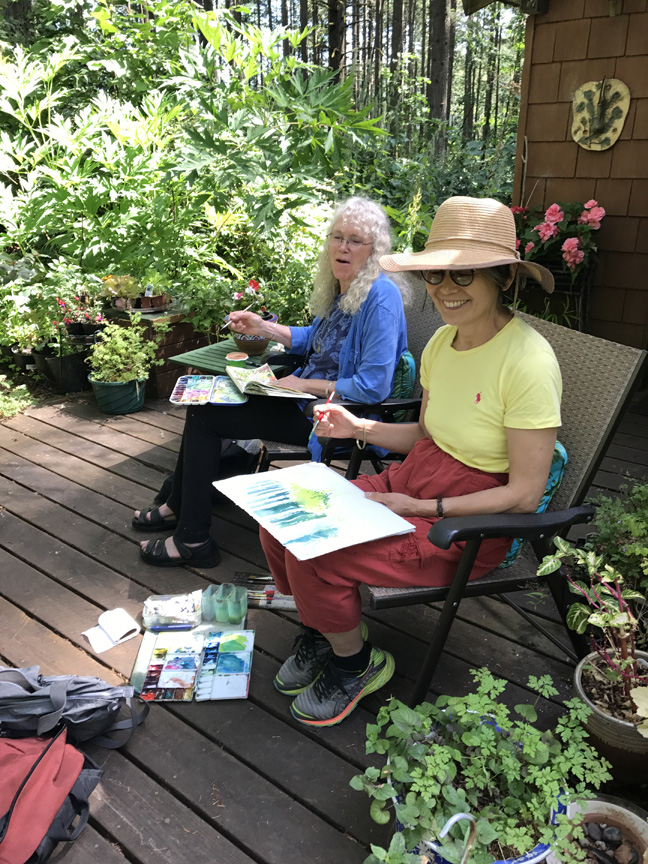 Tricia & Satoko find a quiet shaded place to sketch the garden.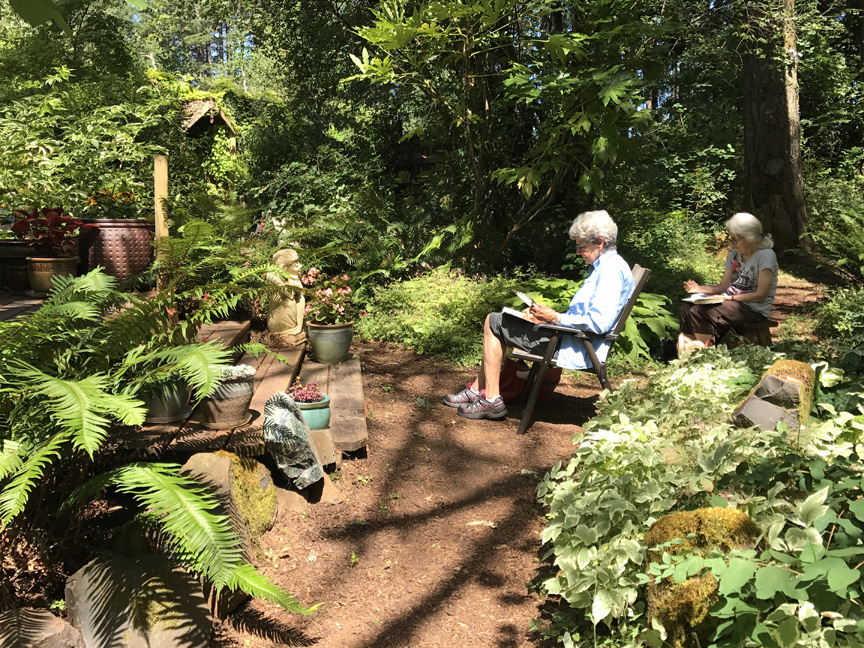 Penny and Barb So. are just up the path with sculpture & flowers.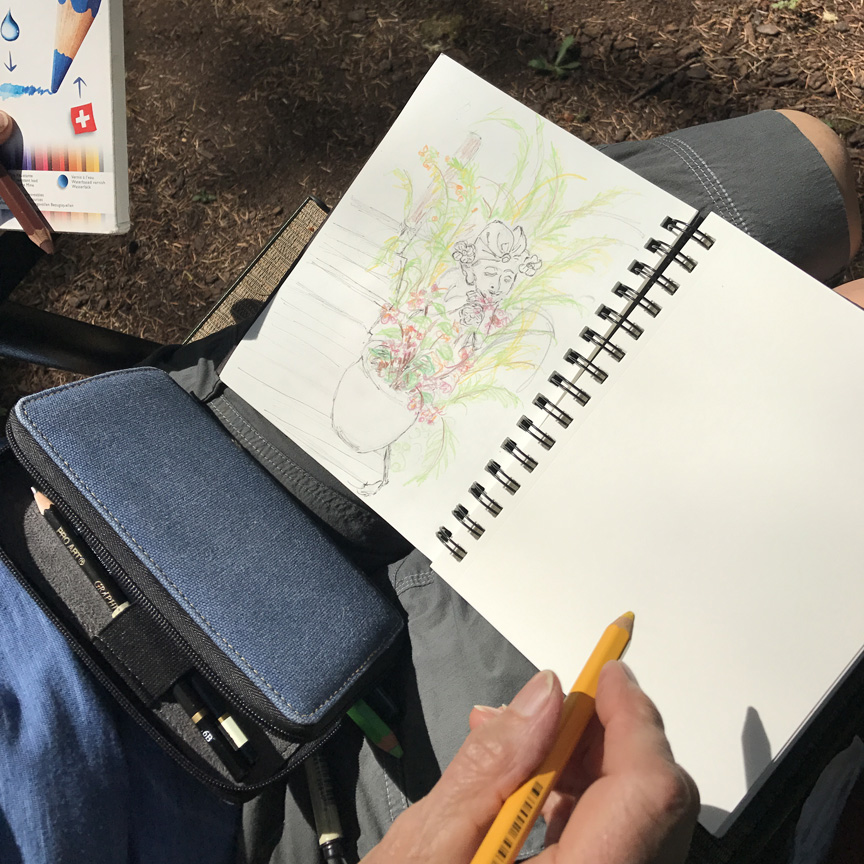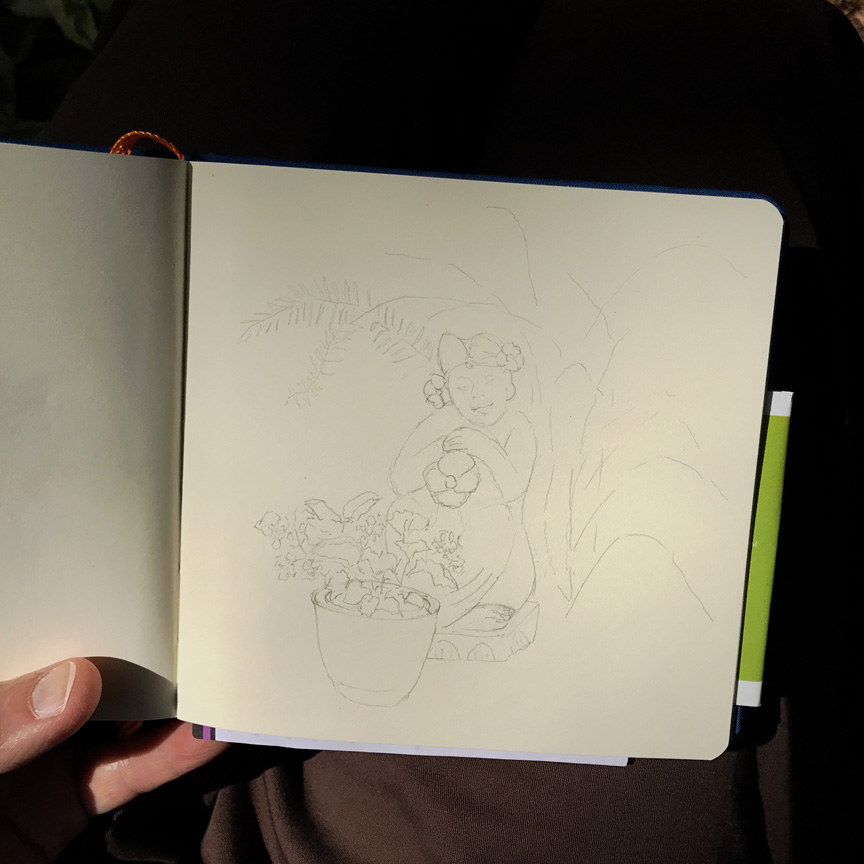 Here are Penny's and Barb So's preliminary sketches – lookin' good!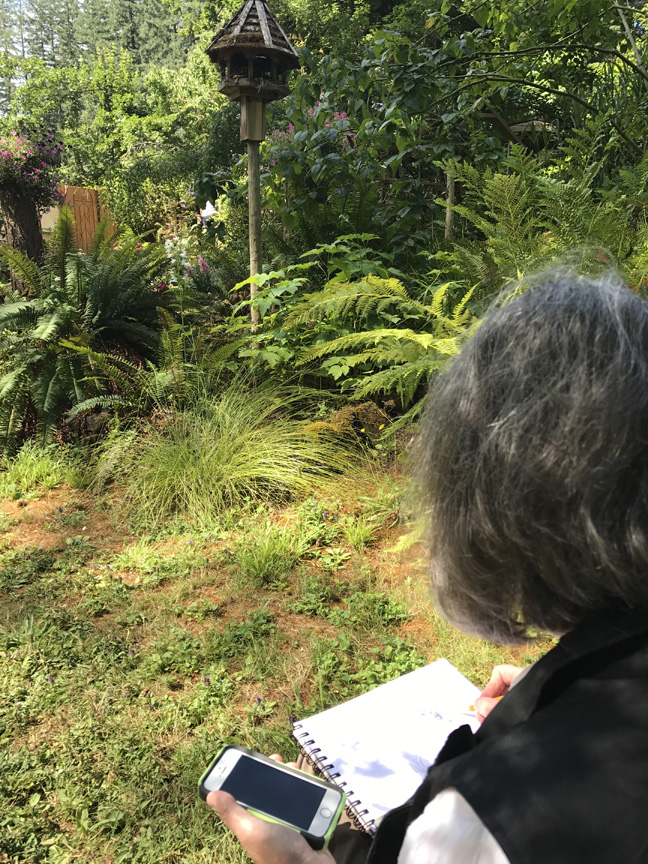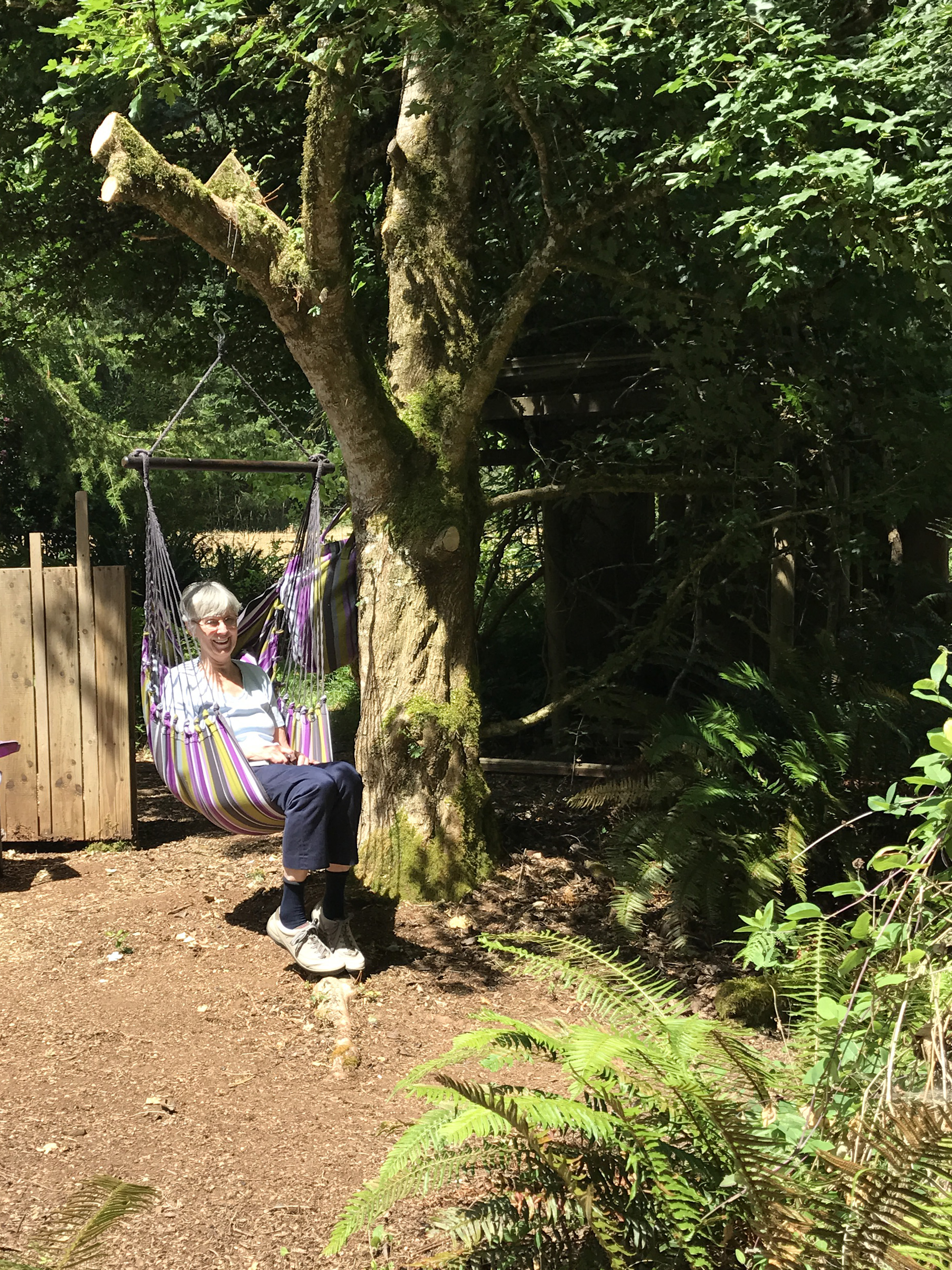 The bird house gets Marsha's attention, but Helga found a swing!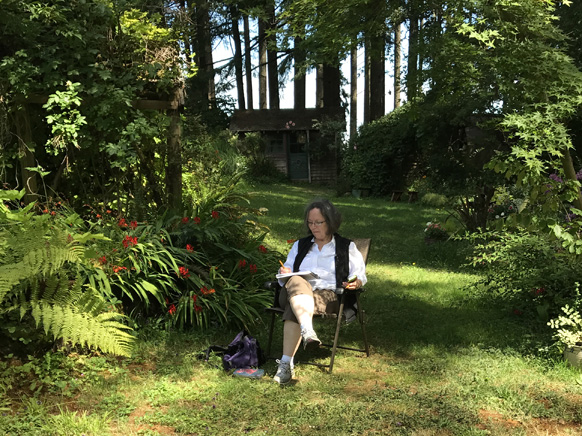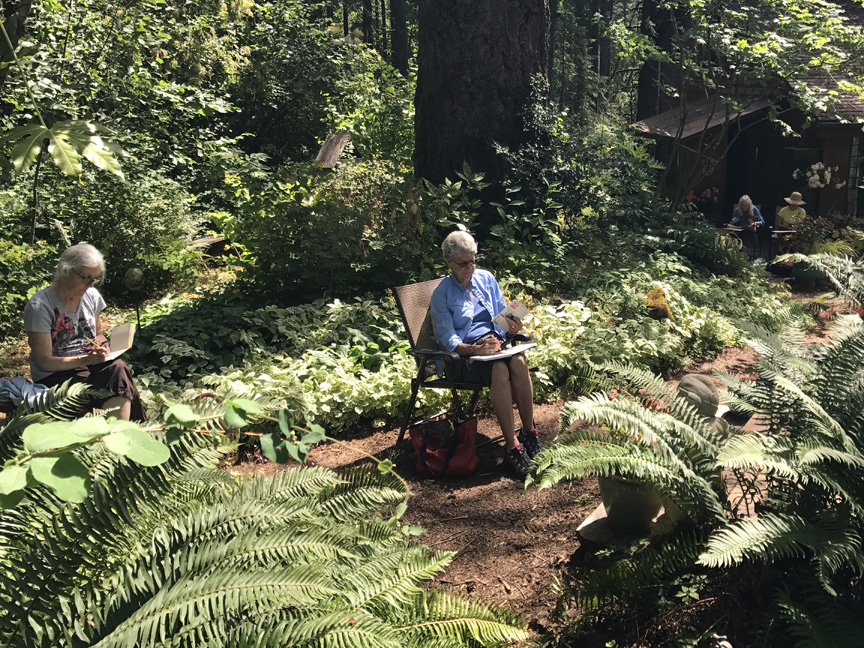 What a wonderful place for sketching!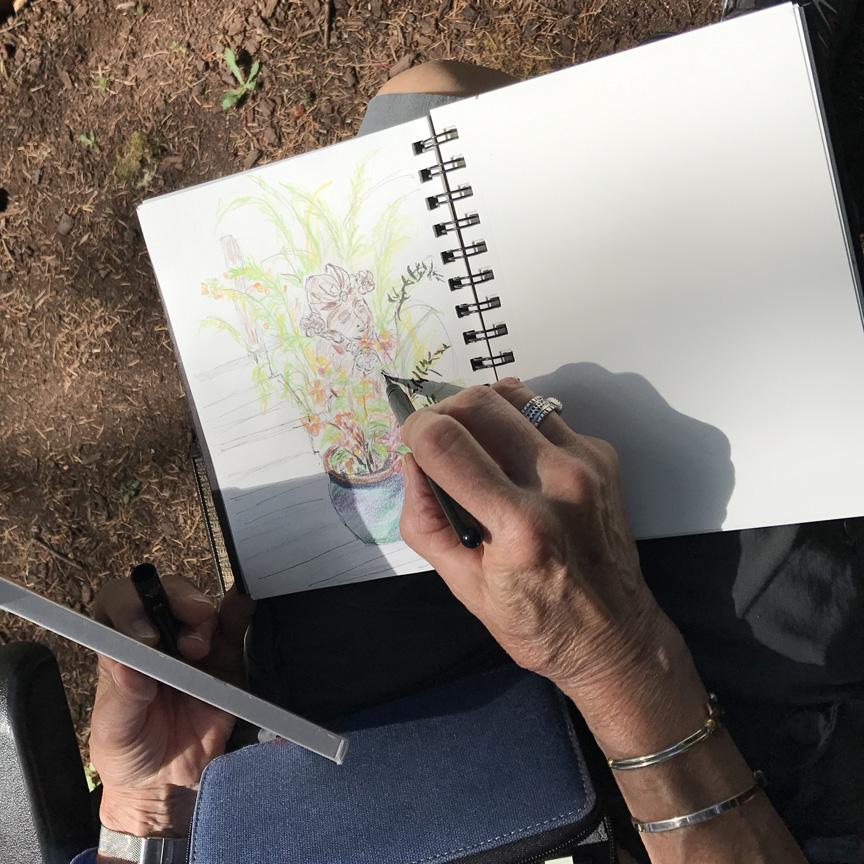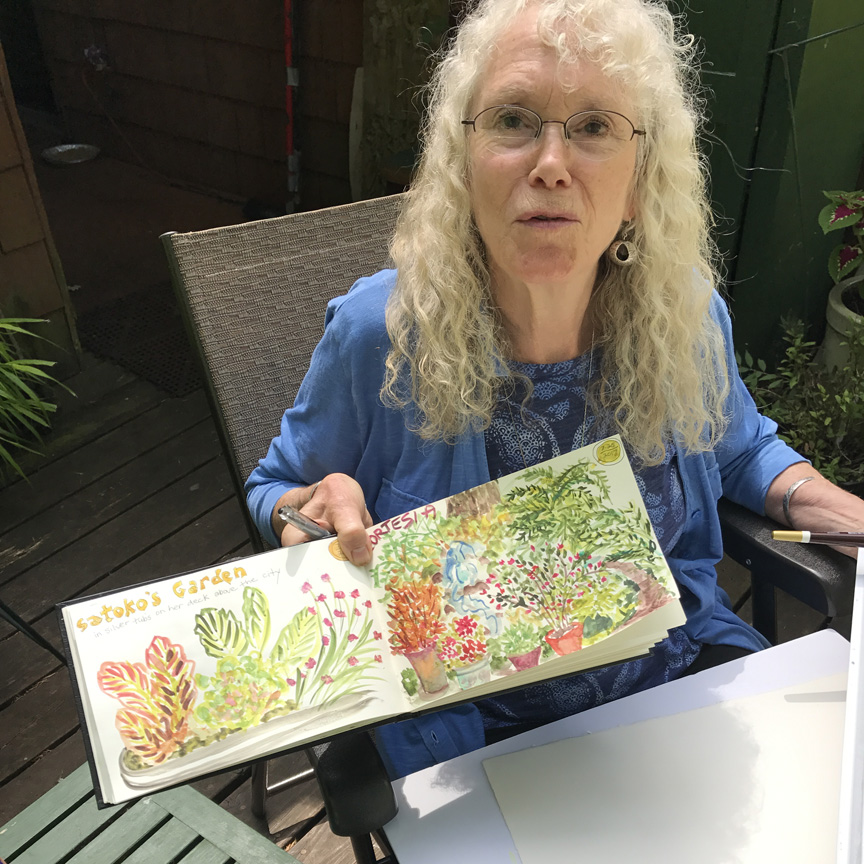 Penny plays with a brush pen, and Tricia says "I want to get loose!"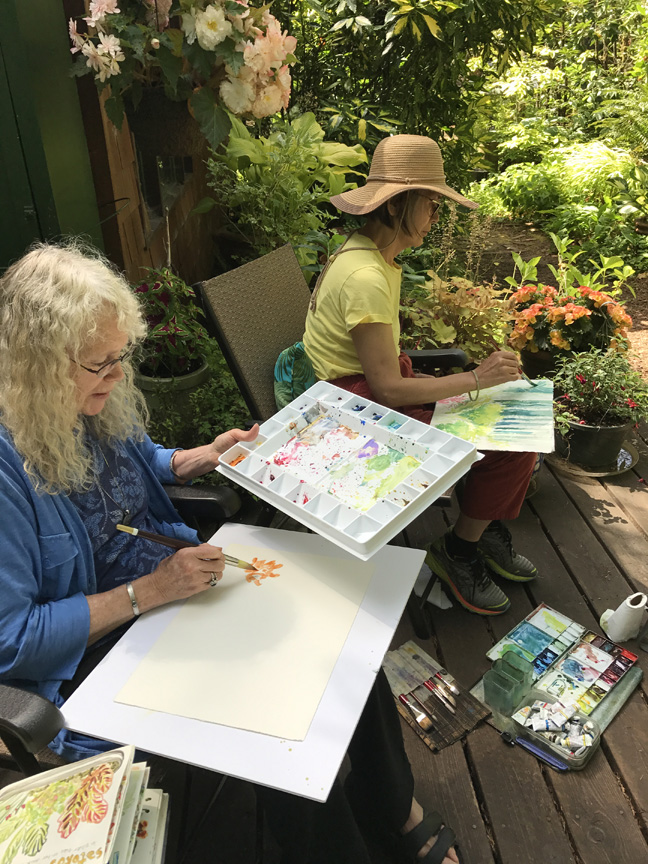 So Tricia takes direction from Satoko, a master of wet-on-wet paints.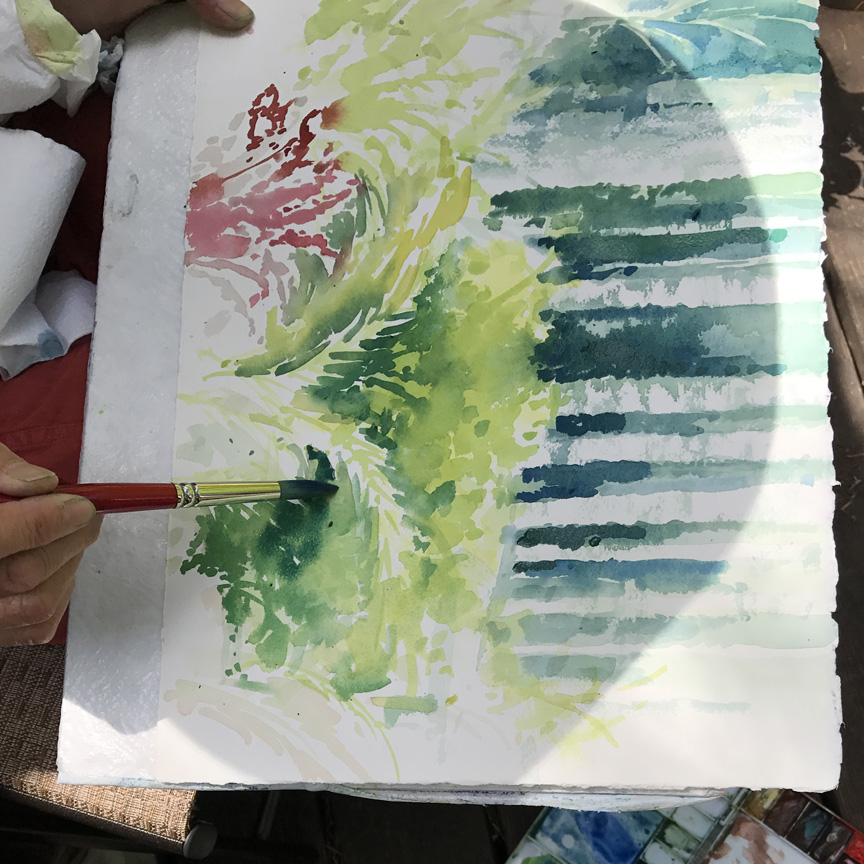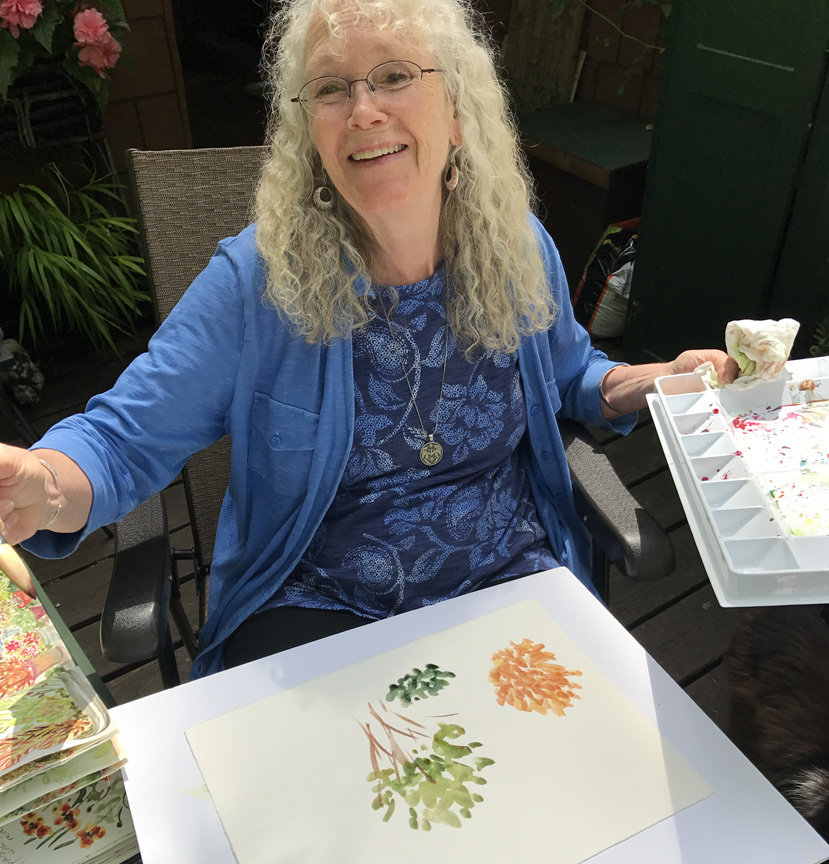 Satoko's painting quickly evolves, and Tricia is proud of her start!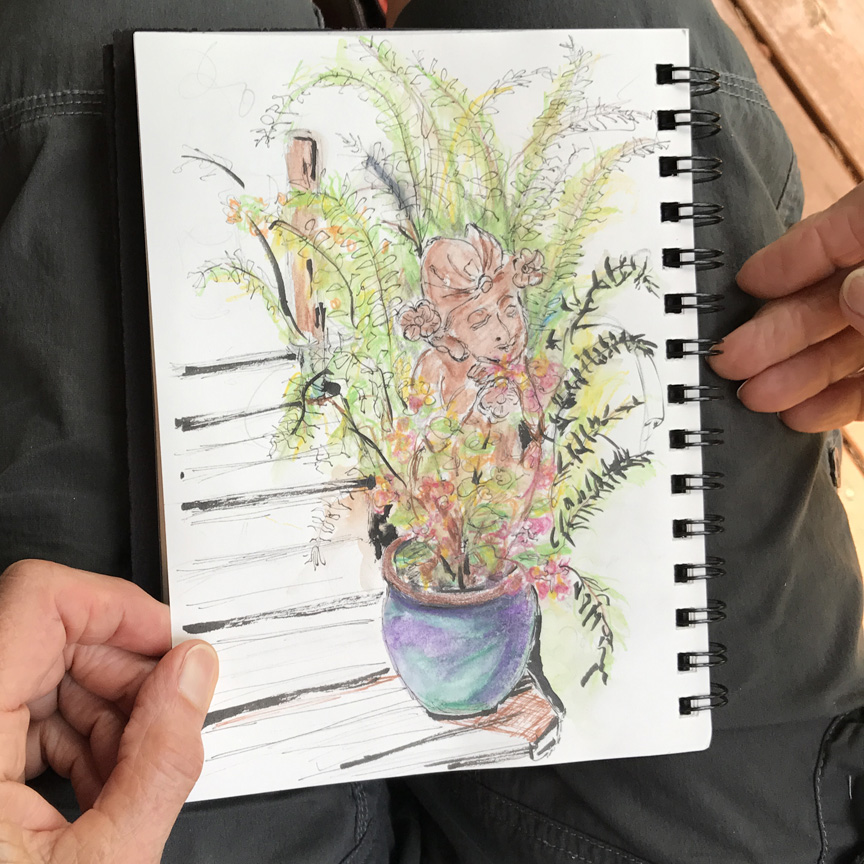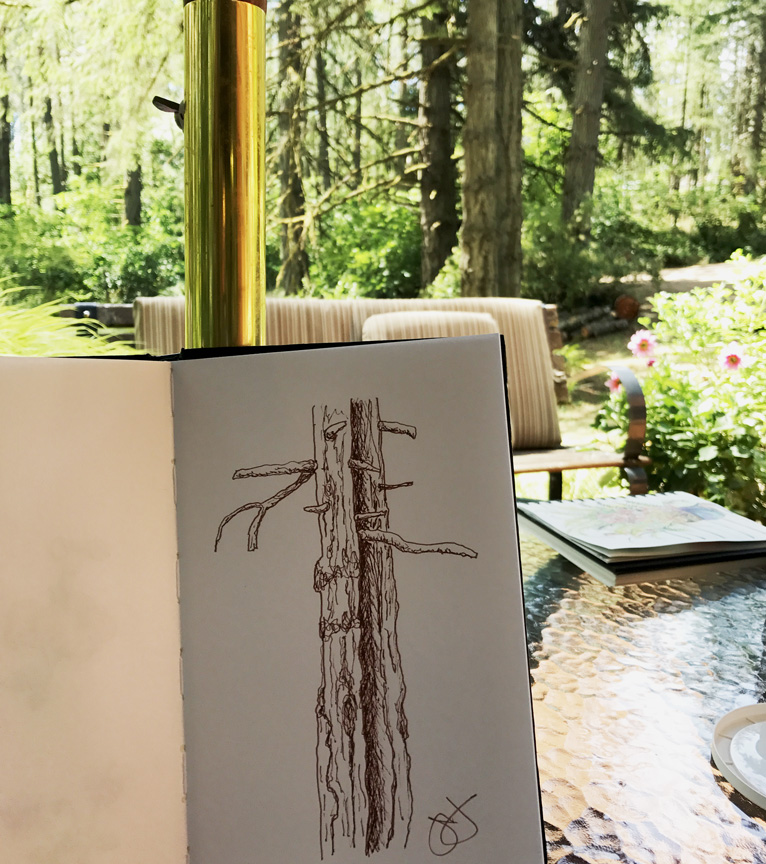 Penny looks at her first adventure with a brush pen, while Jane examines her use of a Copic marking pen sketch of nearby trees.
We loved sketching at Cortesia! It's become an annual retreat.