Center Building, Lane Community College, Eugene, OR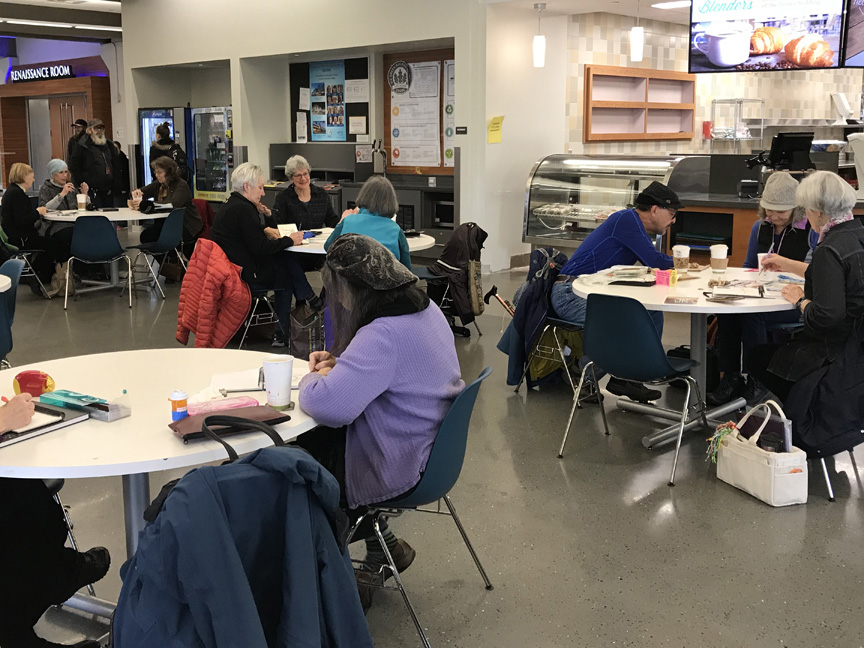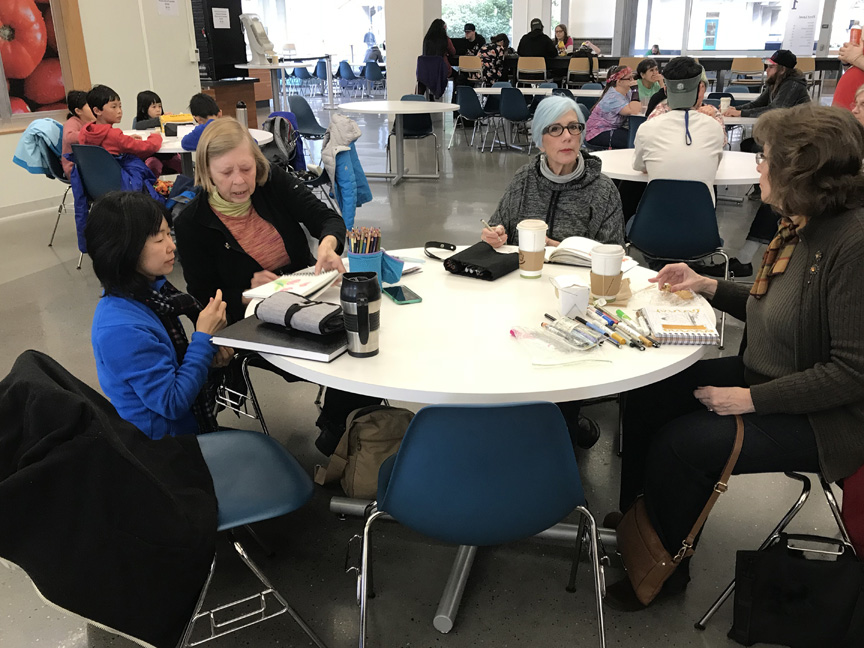 There are getting to be so many of us, it's hard to find a venue that will hold us! But the 20 of us hit the jackpot today.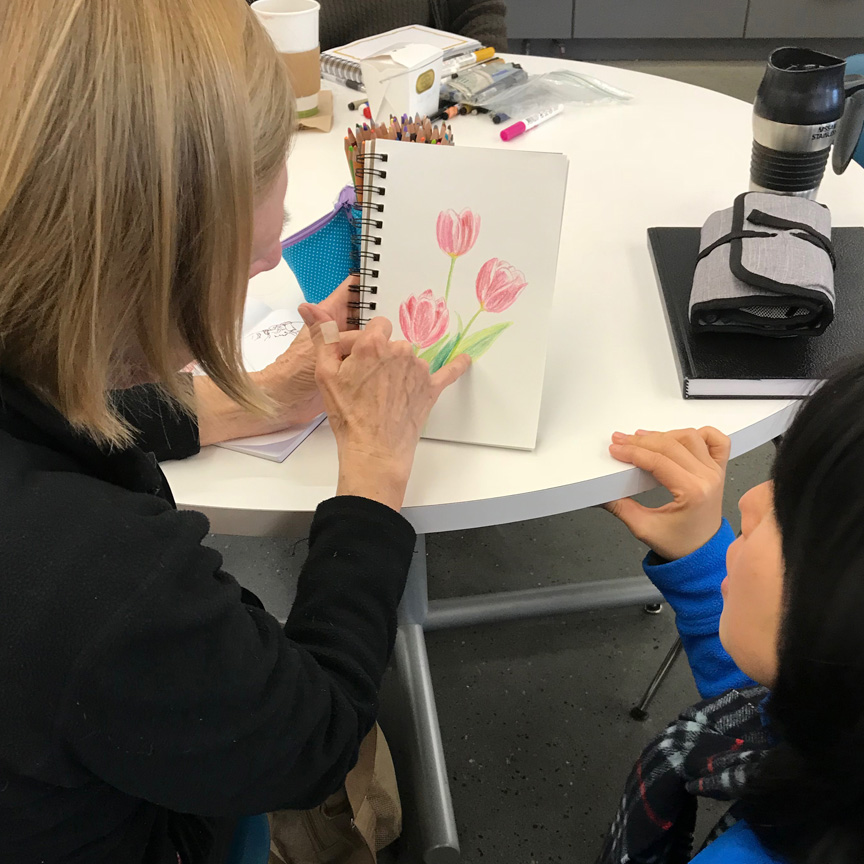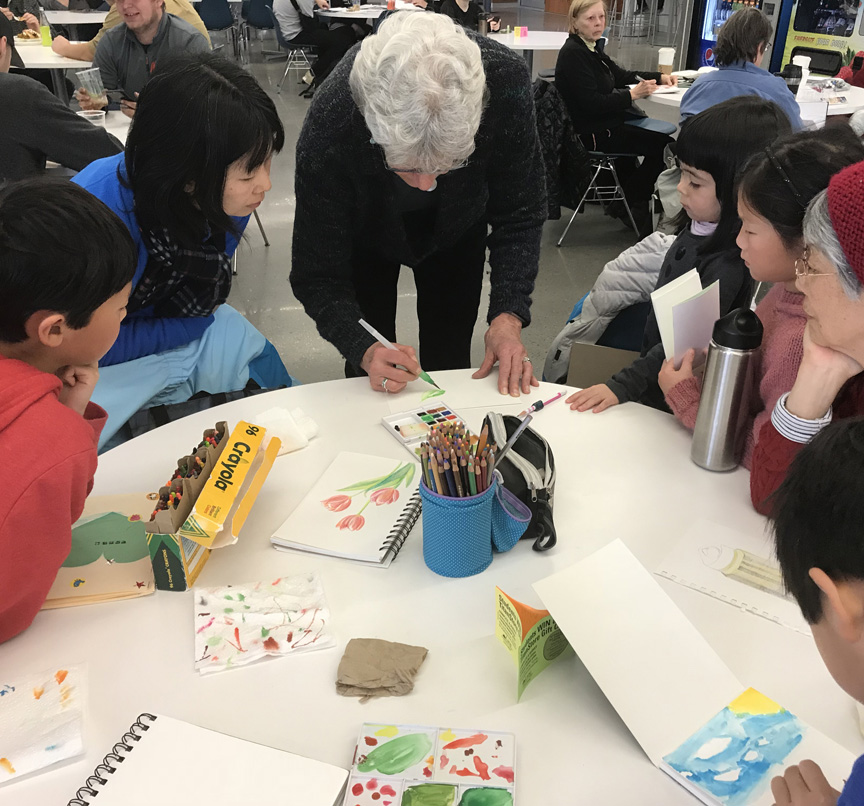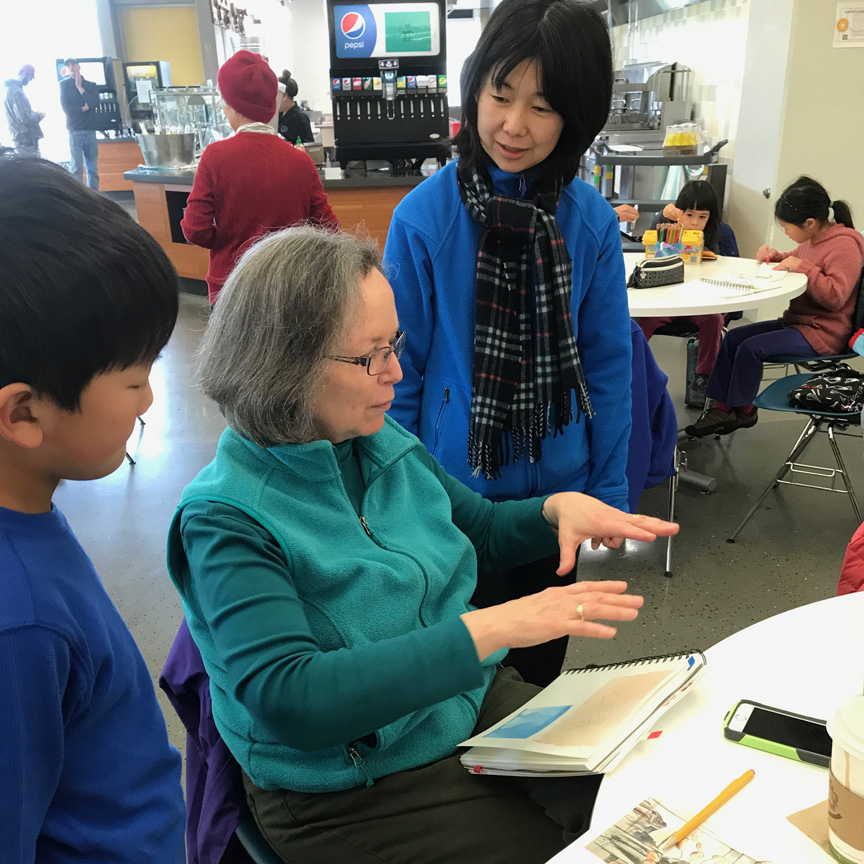 Tomomi is one of our most recent to the art circle, and Barb Sh, Penny, & Marsha enjoyed giving her (& her family)  painting tips.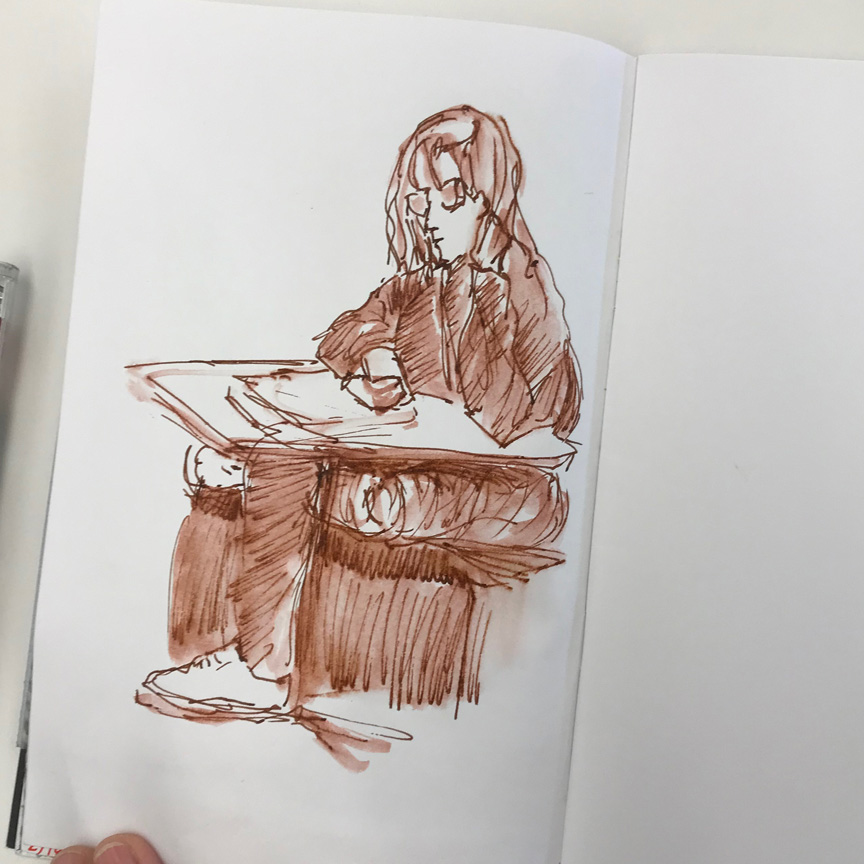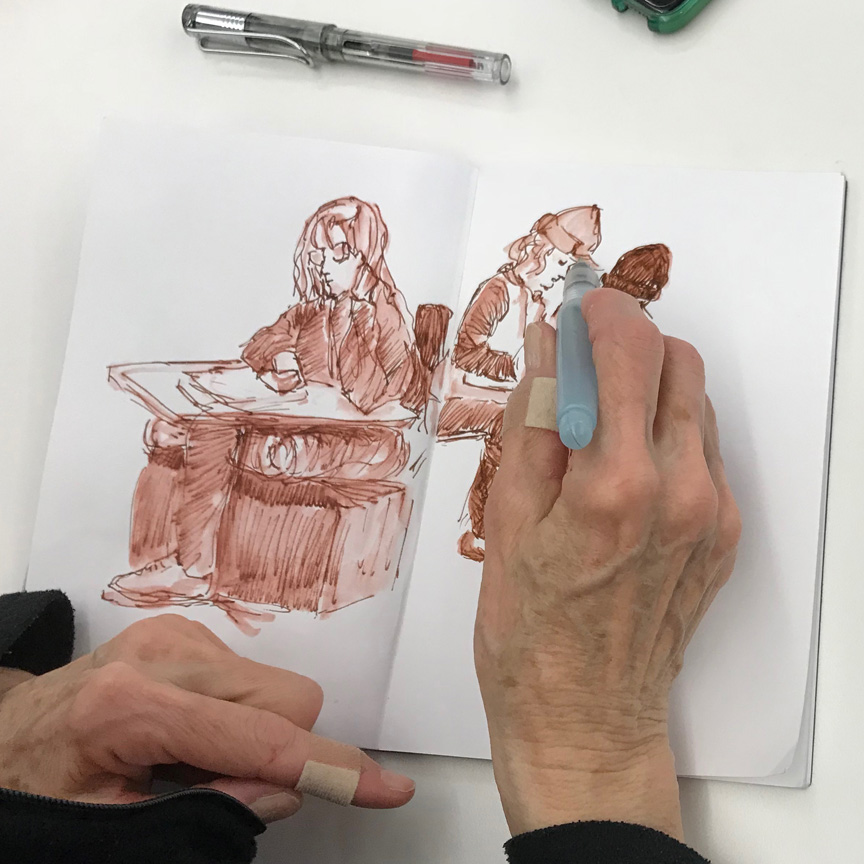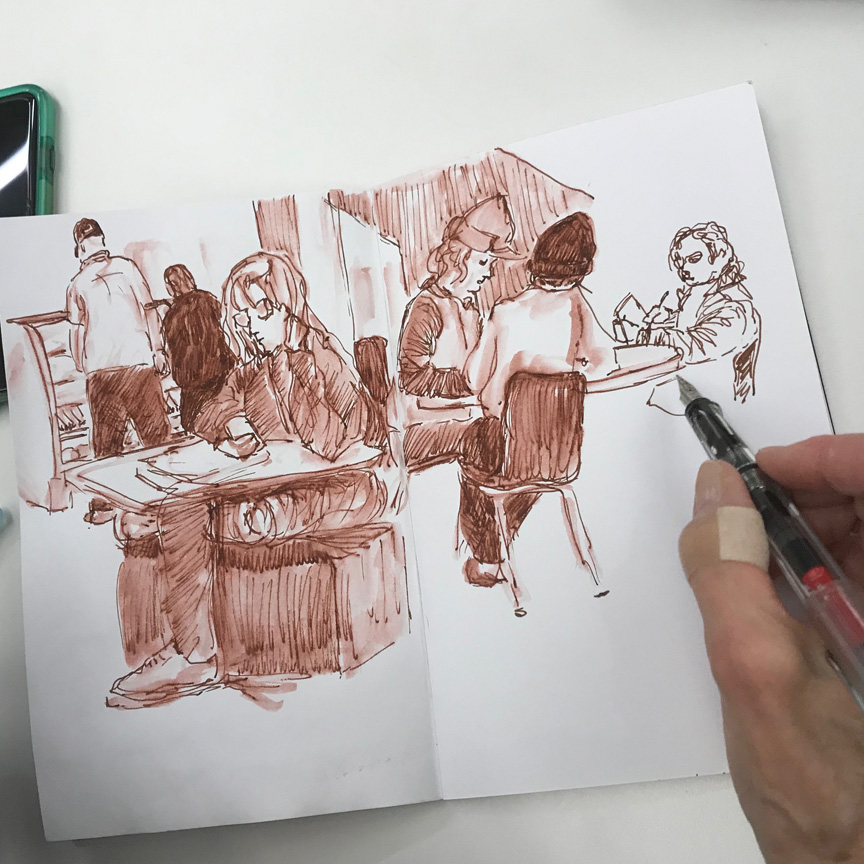 Here's Barb Sh capturing the scene with her pen & water brush.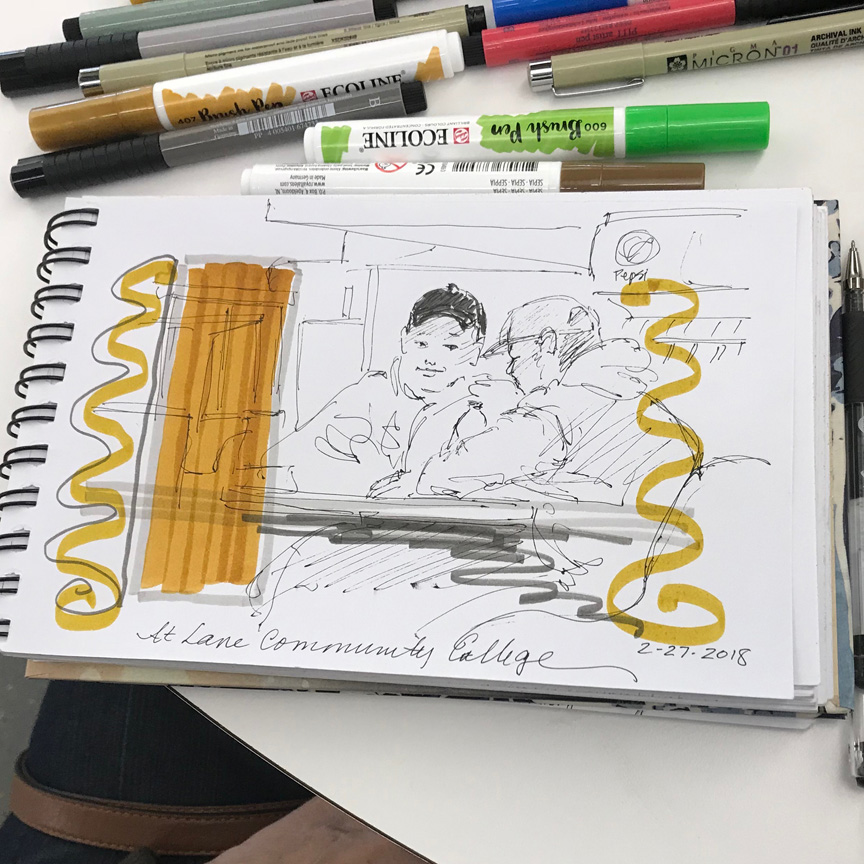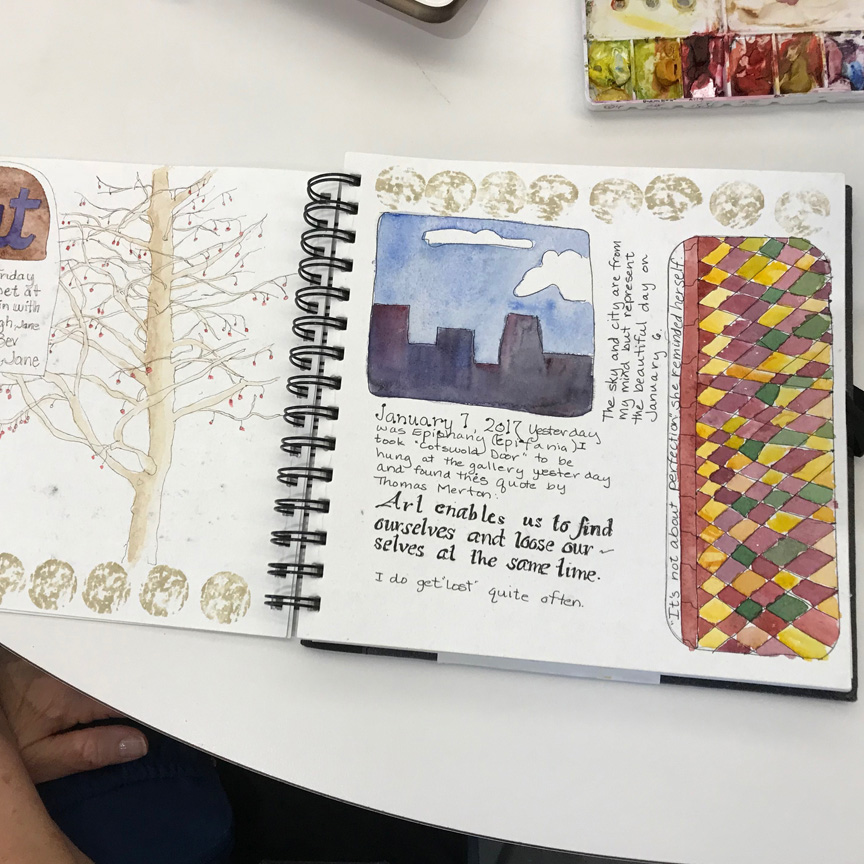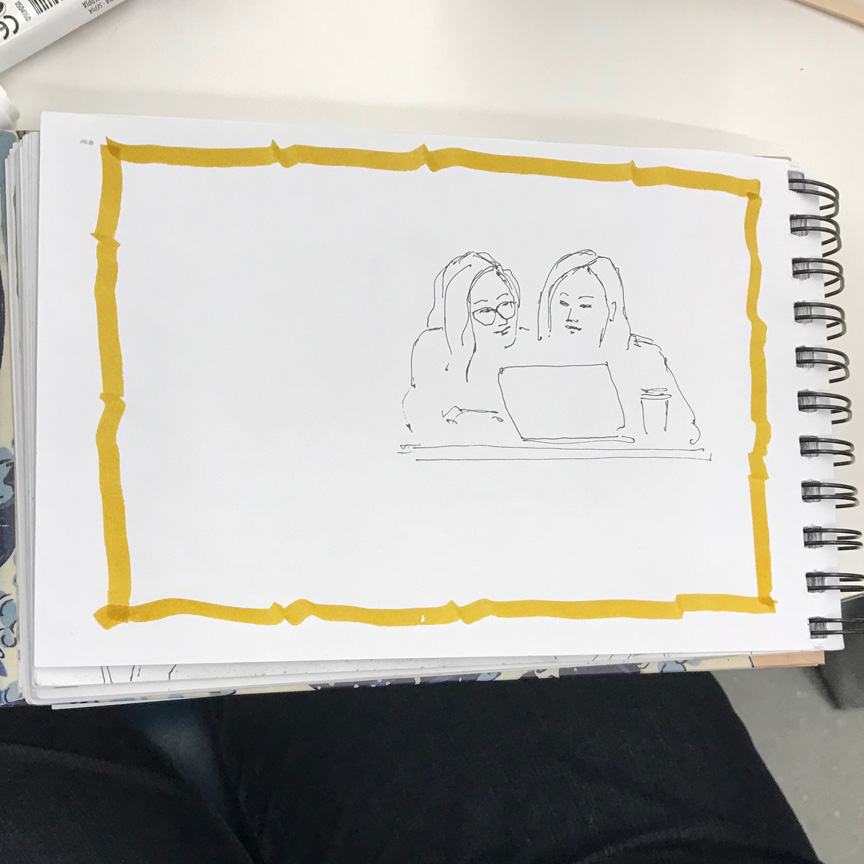 Bev interspersed new sketches with going back to complete a previous one (she says Ken gave her the inspiration to do that!).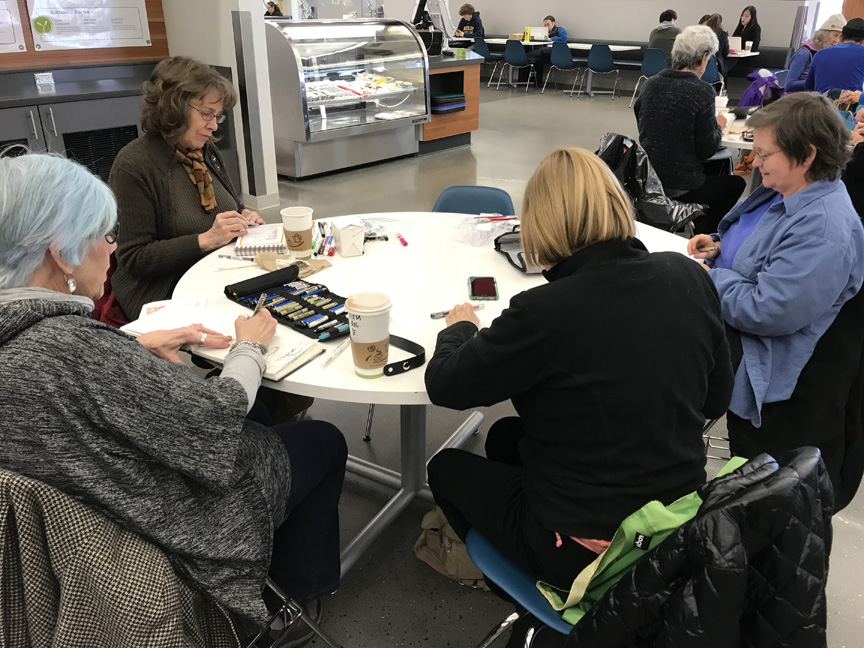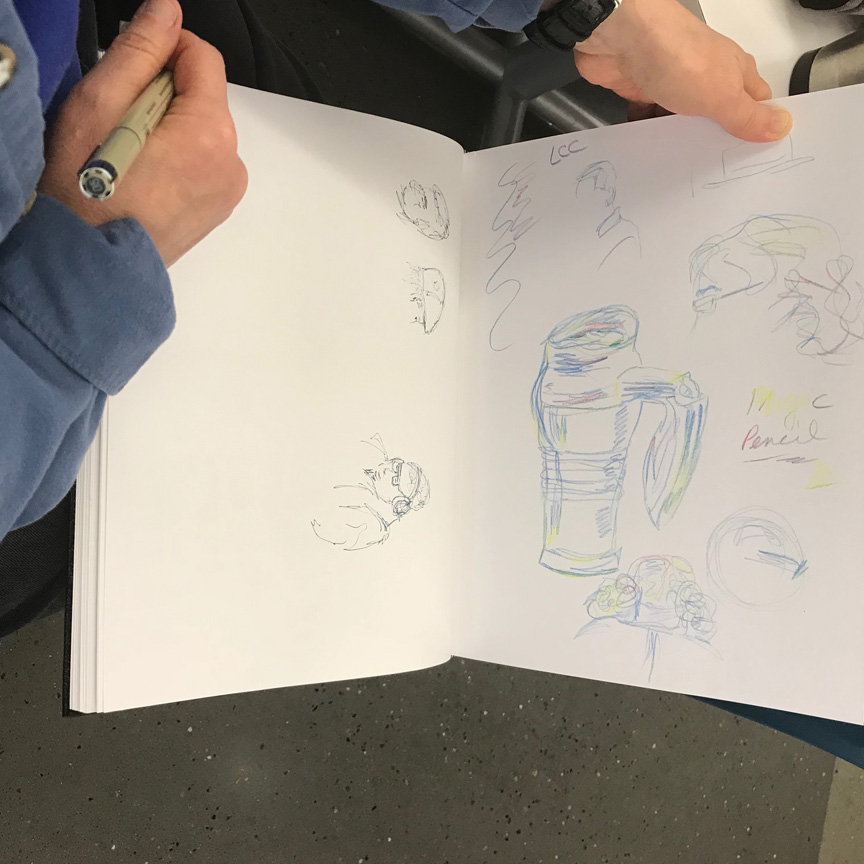 Marnie, Bev, Barb Sh, & Daisy hard at work – here's Daisy's sketch.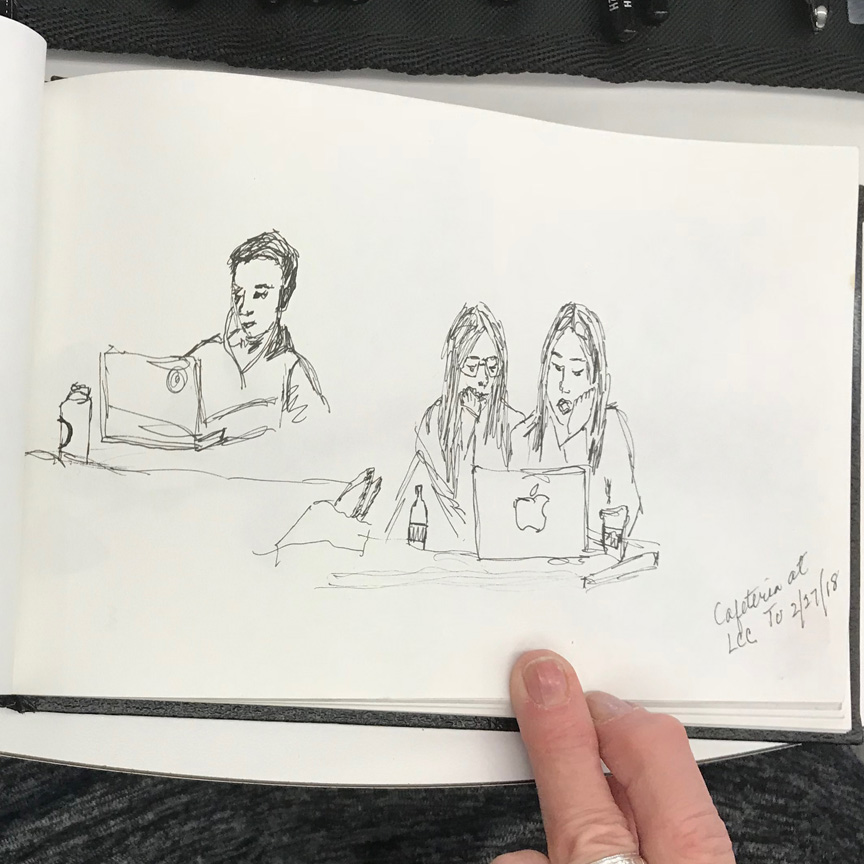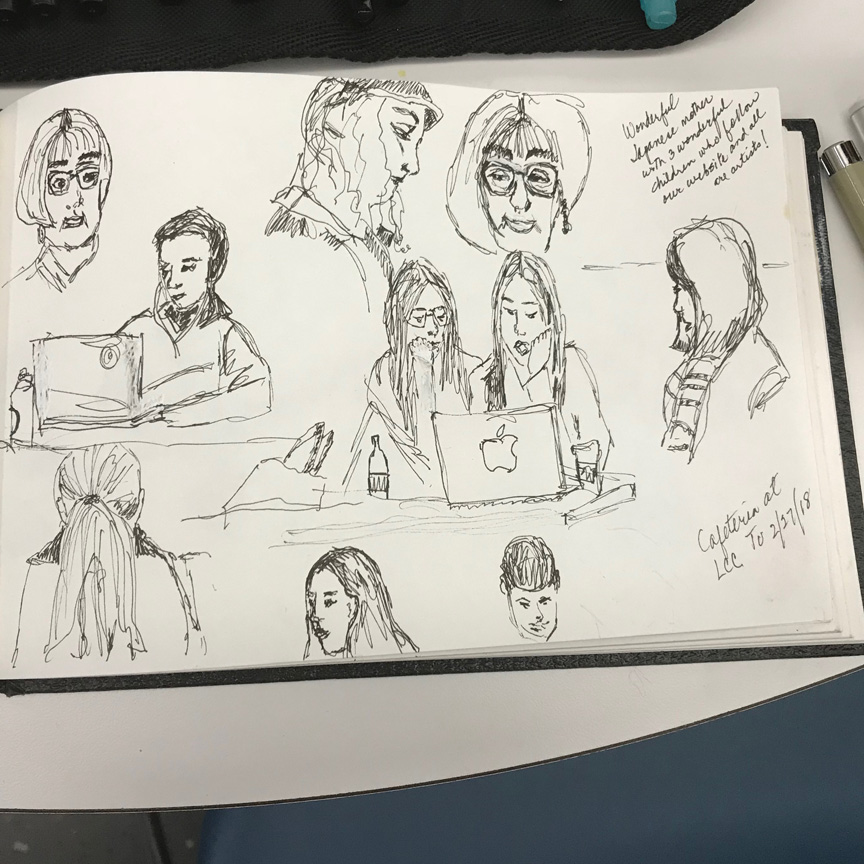 Marnie took advantage of the student models in the Center.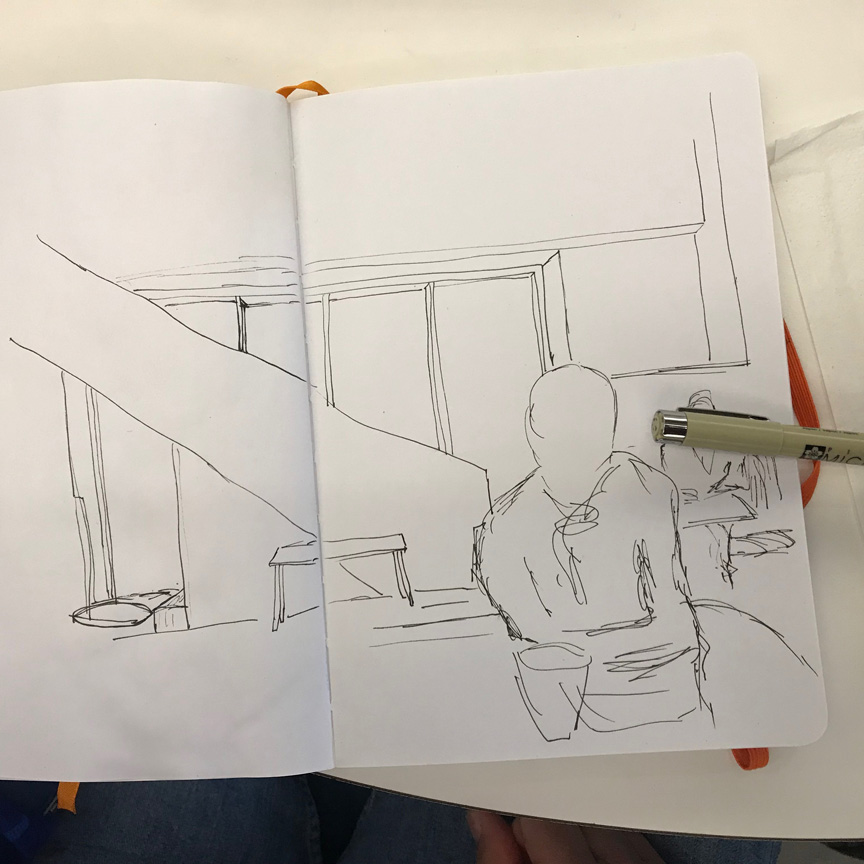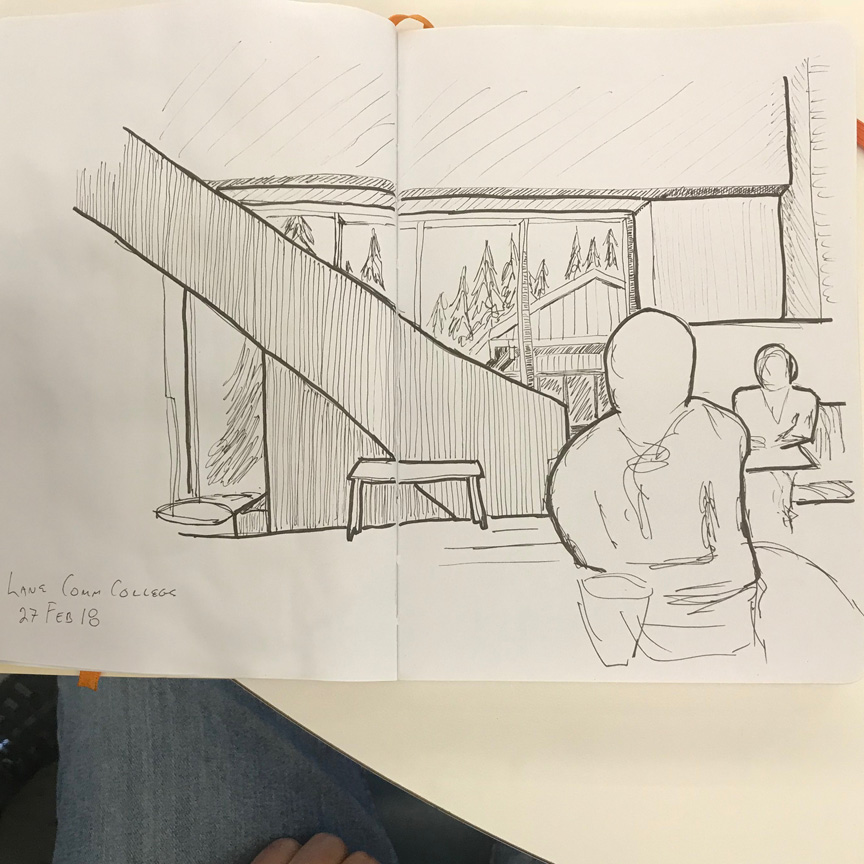 Hugh, his inner engineer coming out, focused on the contextual surroundings, with the people incidental.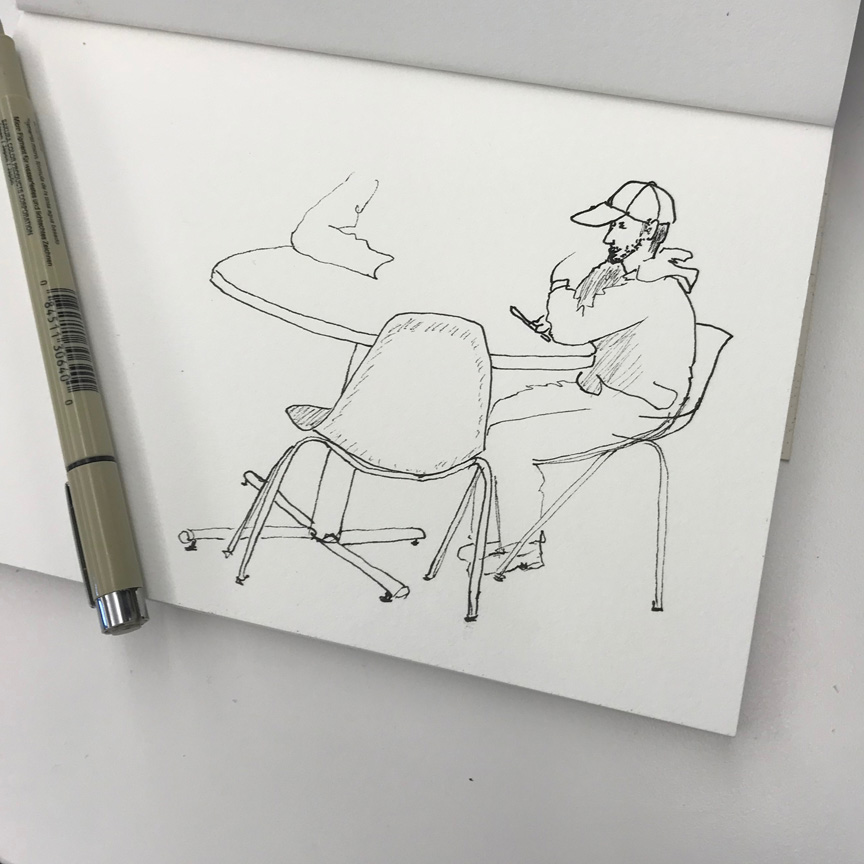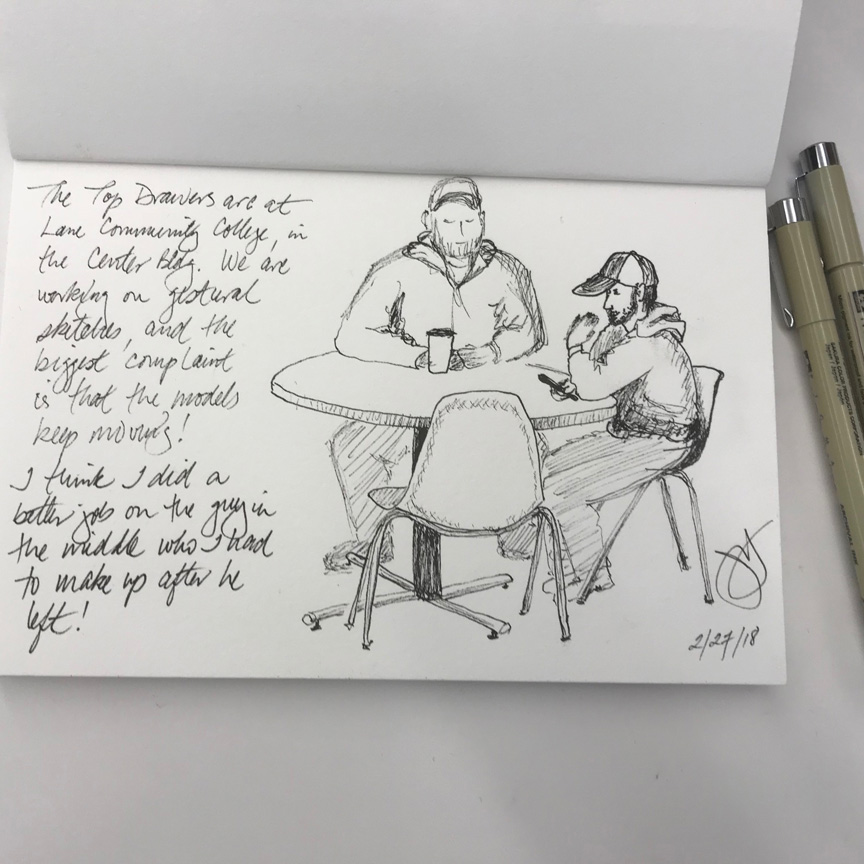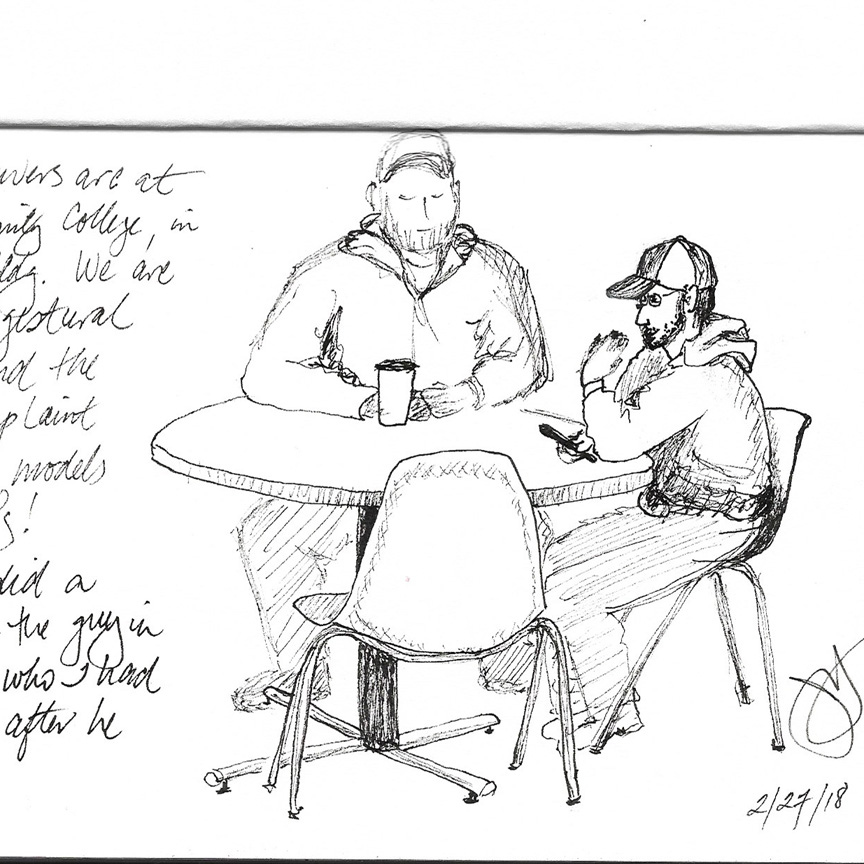 The models do have a tendency to move, however. Jane resorted to "making up" one guy, and taking white pen to the first guy. Better?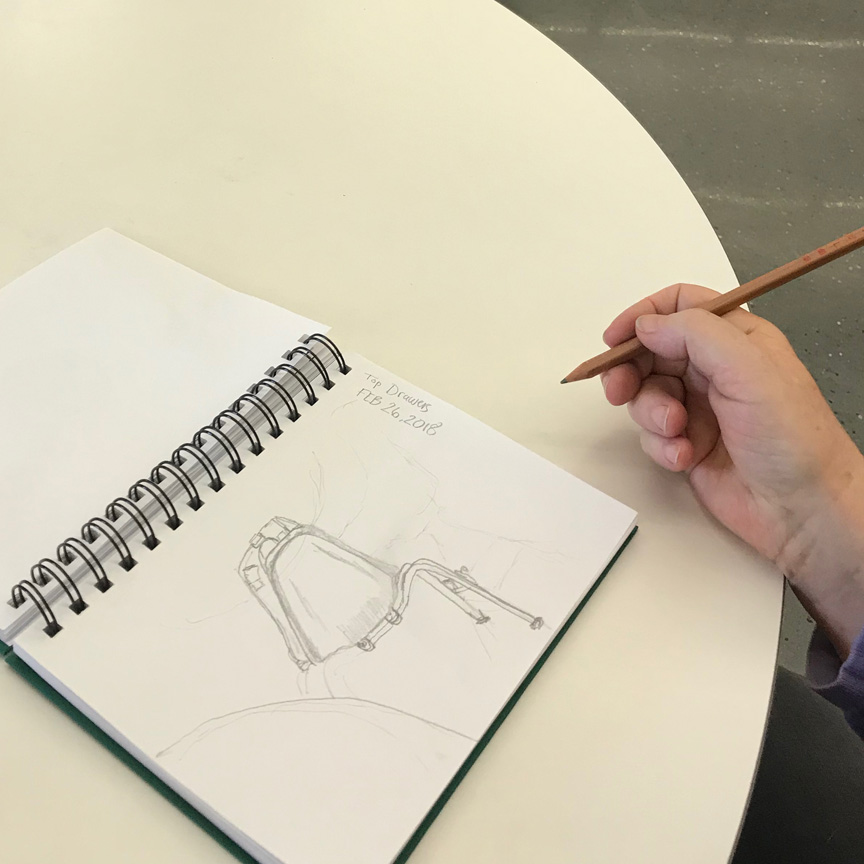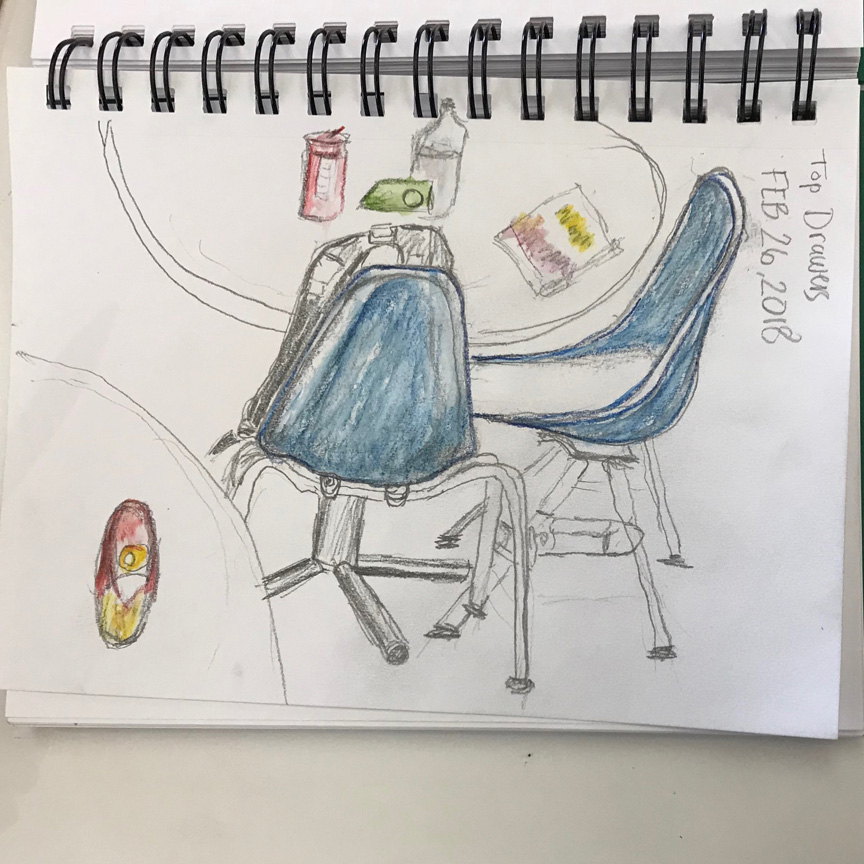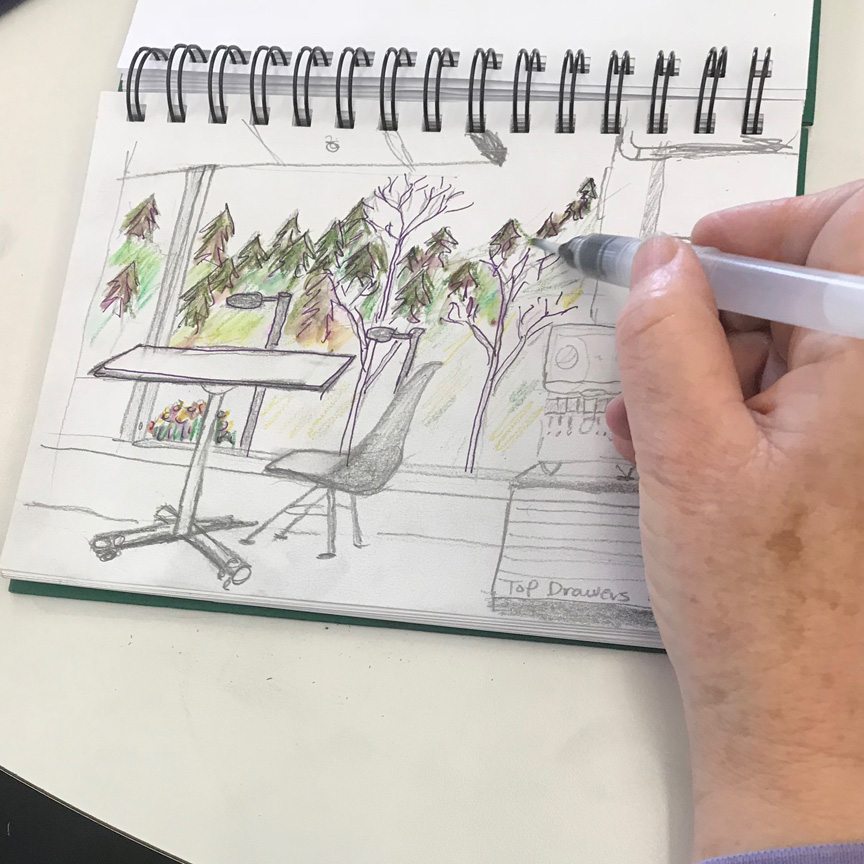 Laura took on the challenge of the chairs – wow, well done!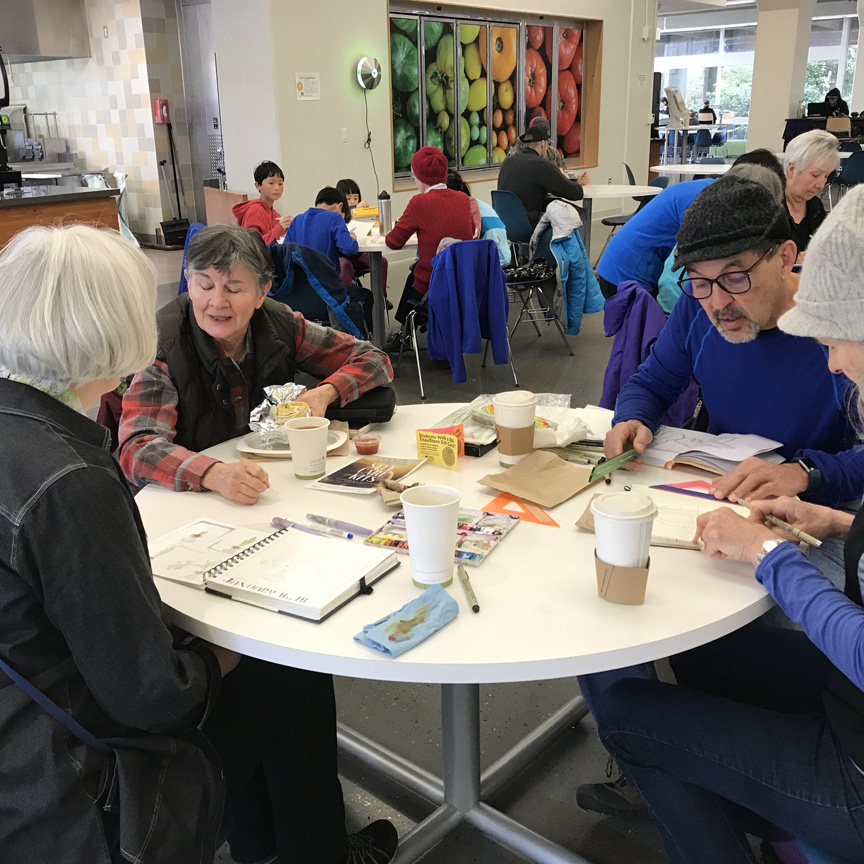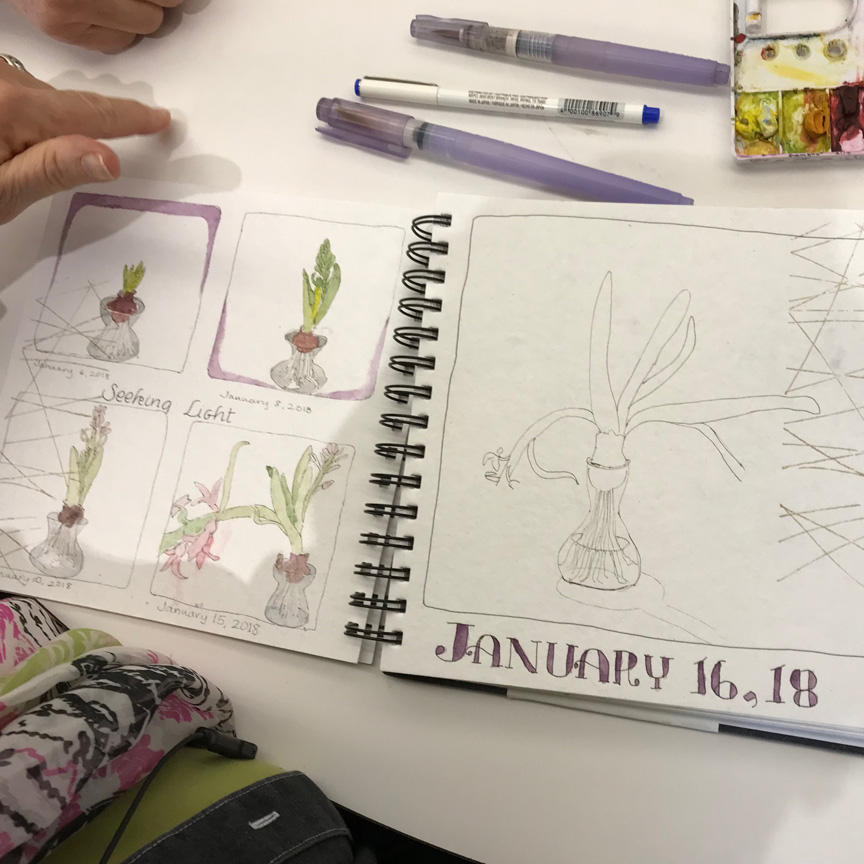 Katie & Lealan have an intense interchange, & here's Katie's work.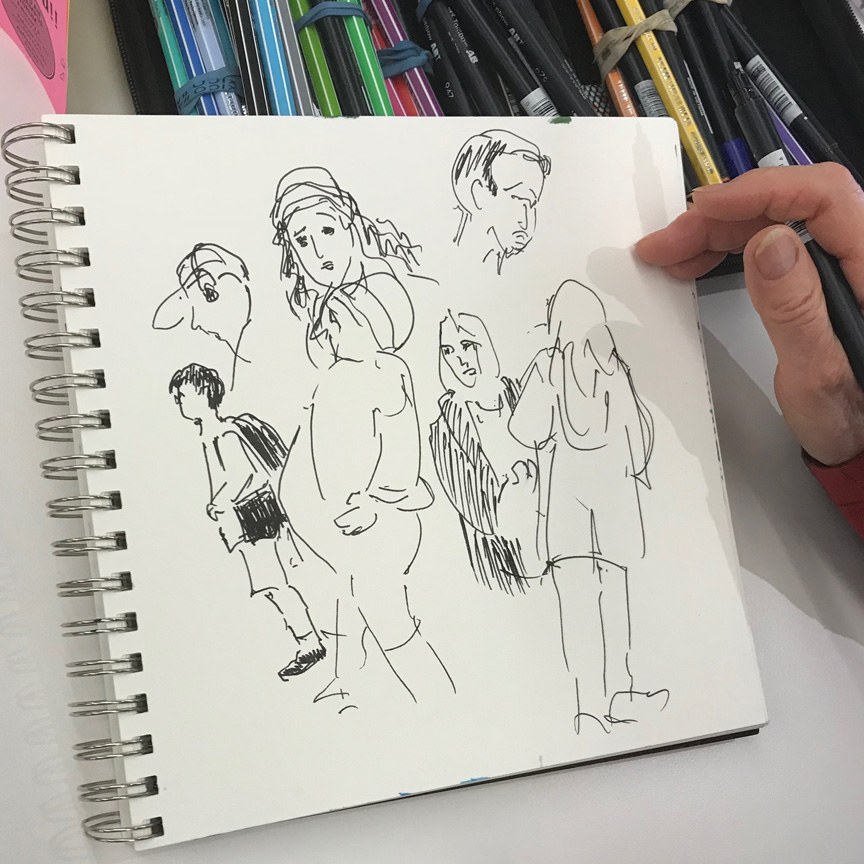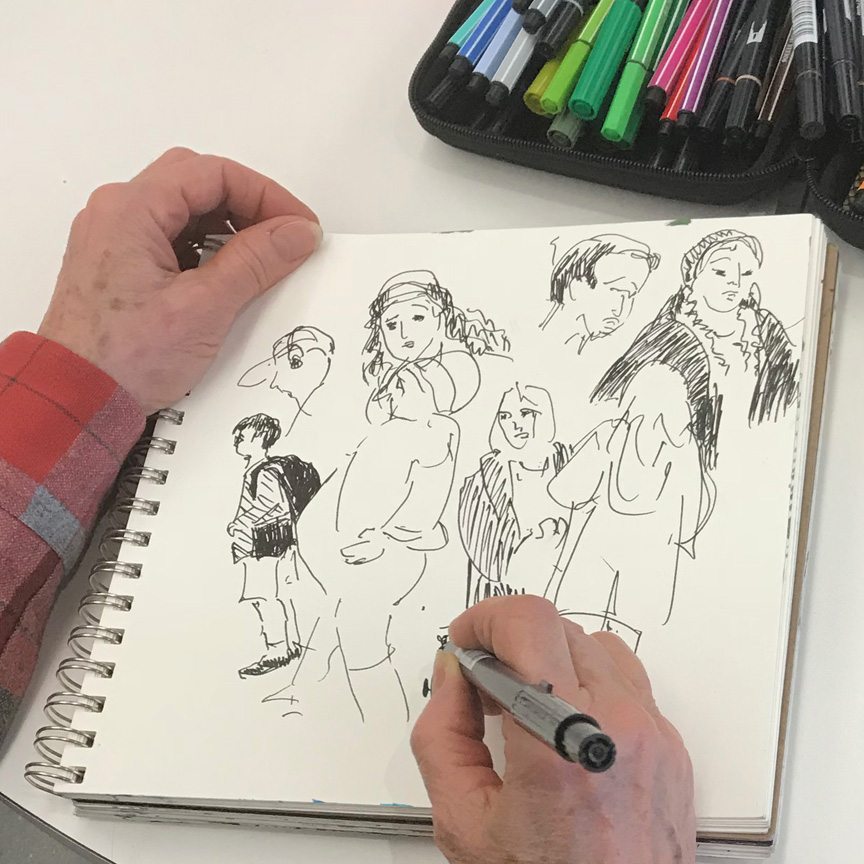 Lealan did a montage of people sketches – yes, it did get crowded.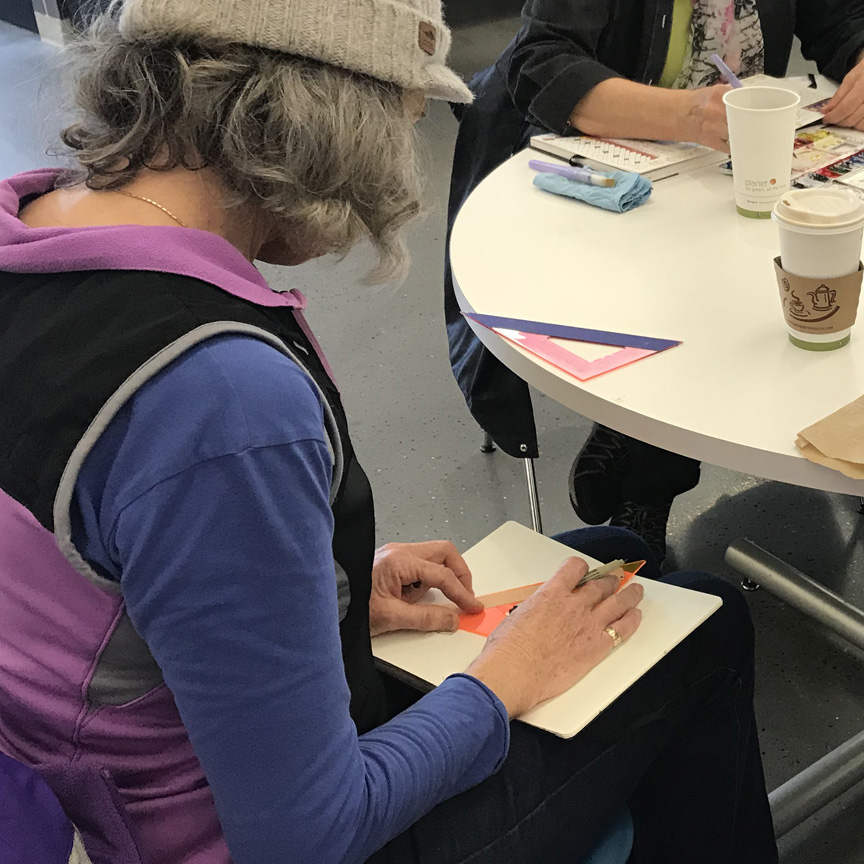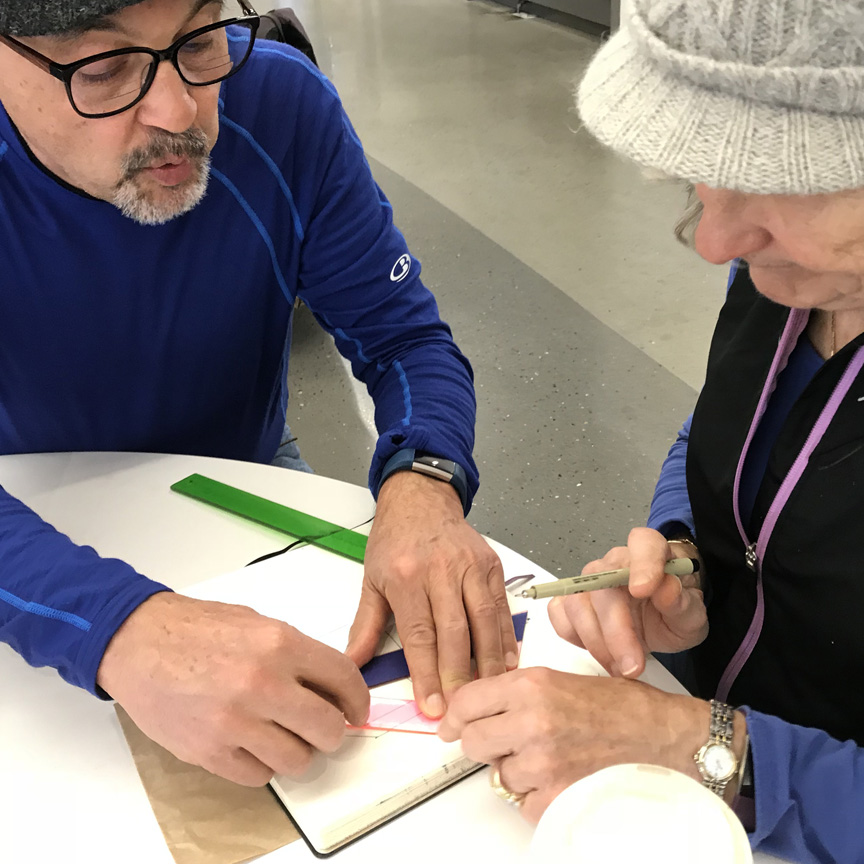 Speaking of intent, Sandy is determined to conquer perspective, and tries to be appreciative of her husband's help. No, really!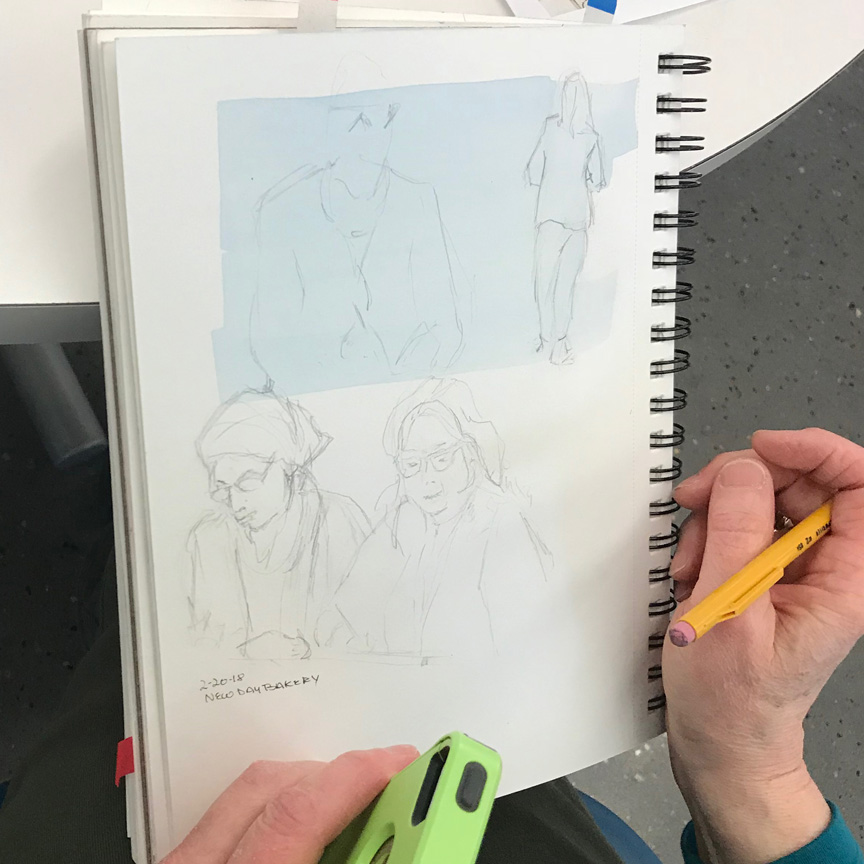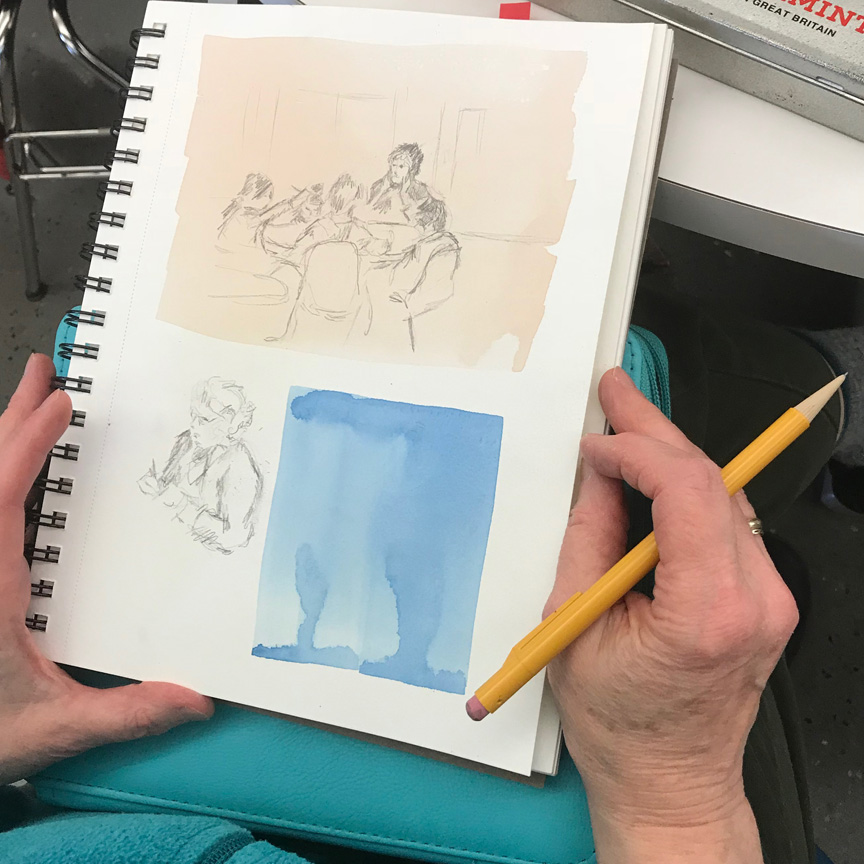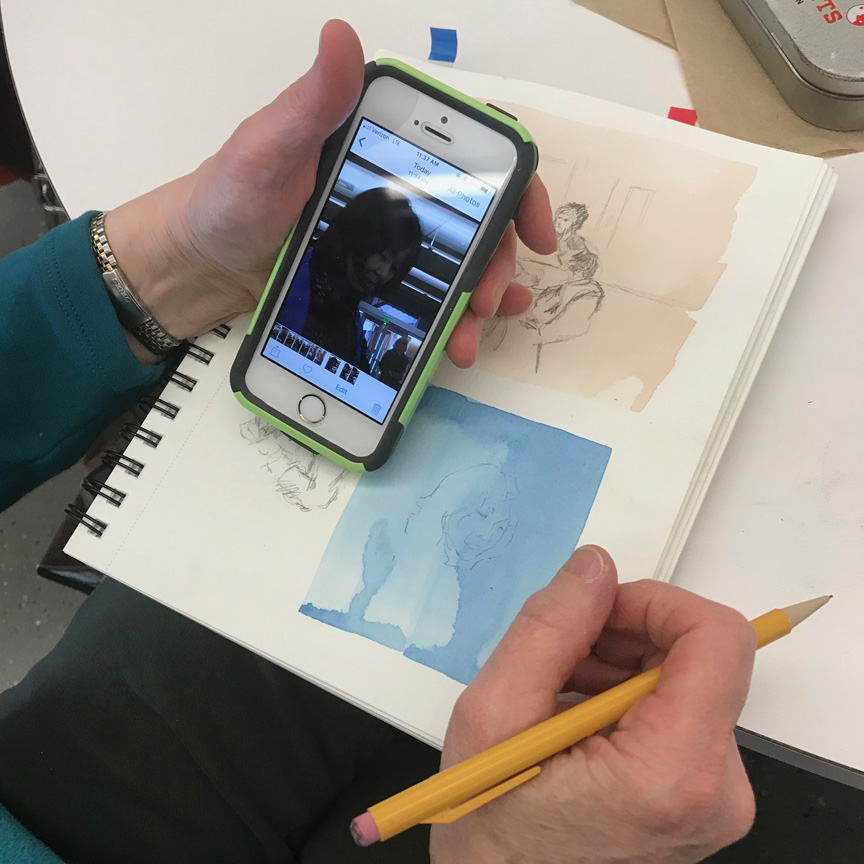 Marsha is doing sketches on top of washes – and aha! using photos!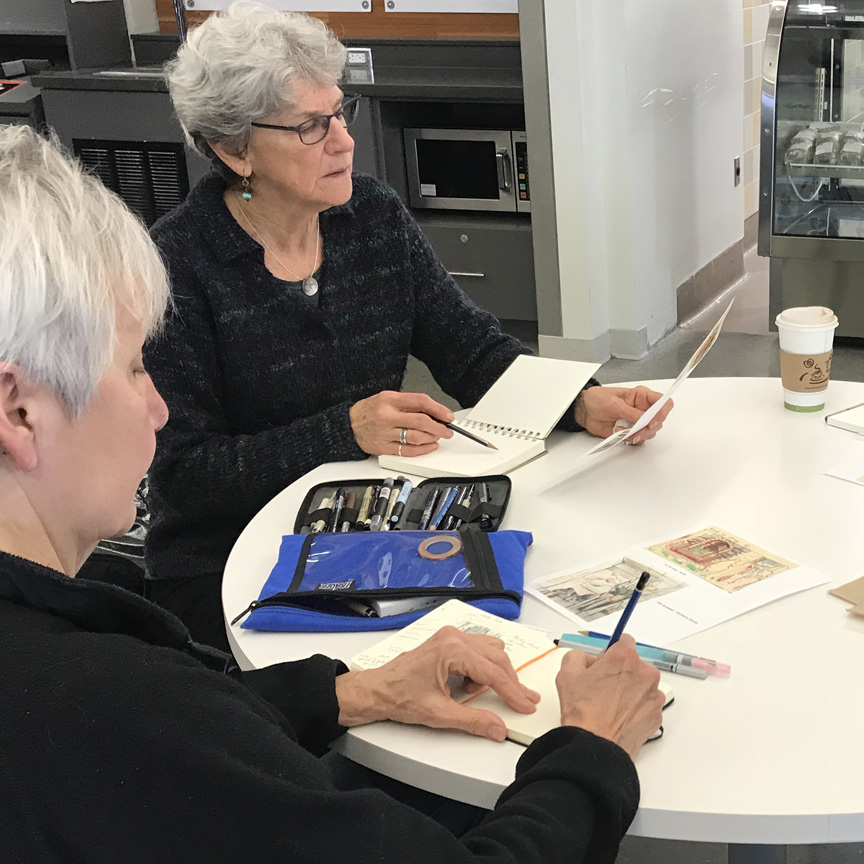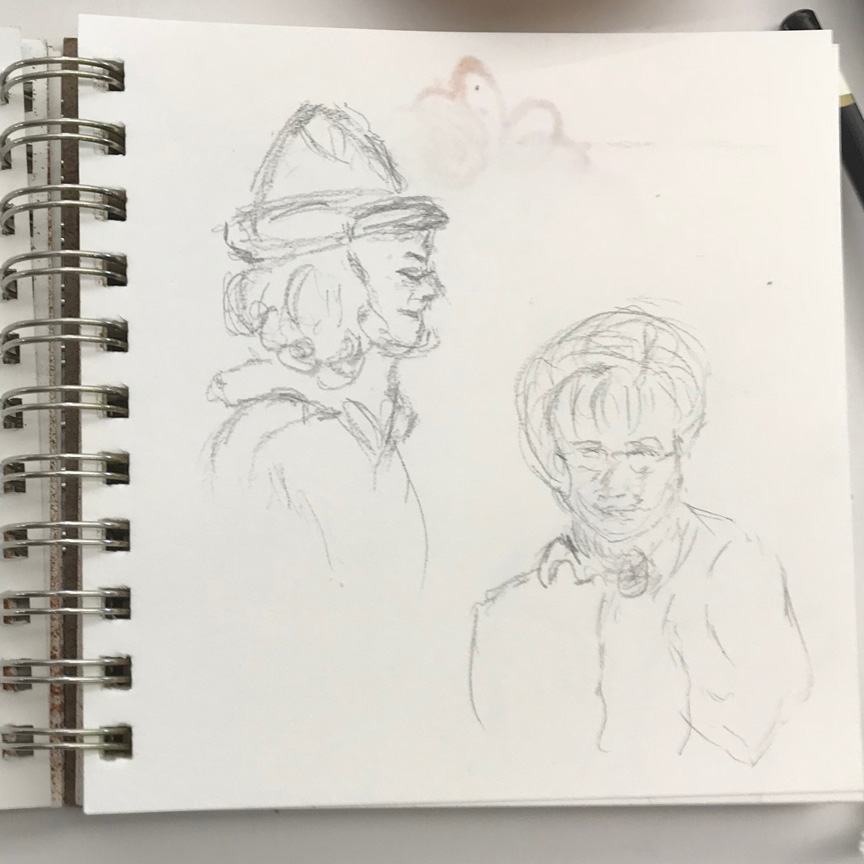 Penny & Pat draw nearby models – oh, Penny did Sandy & Katie!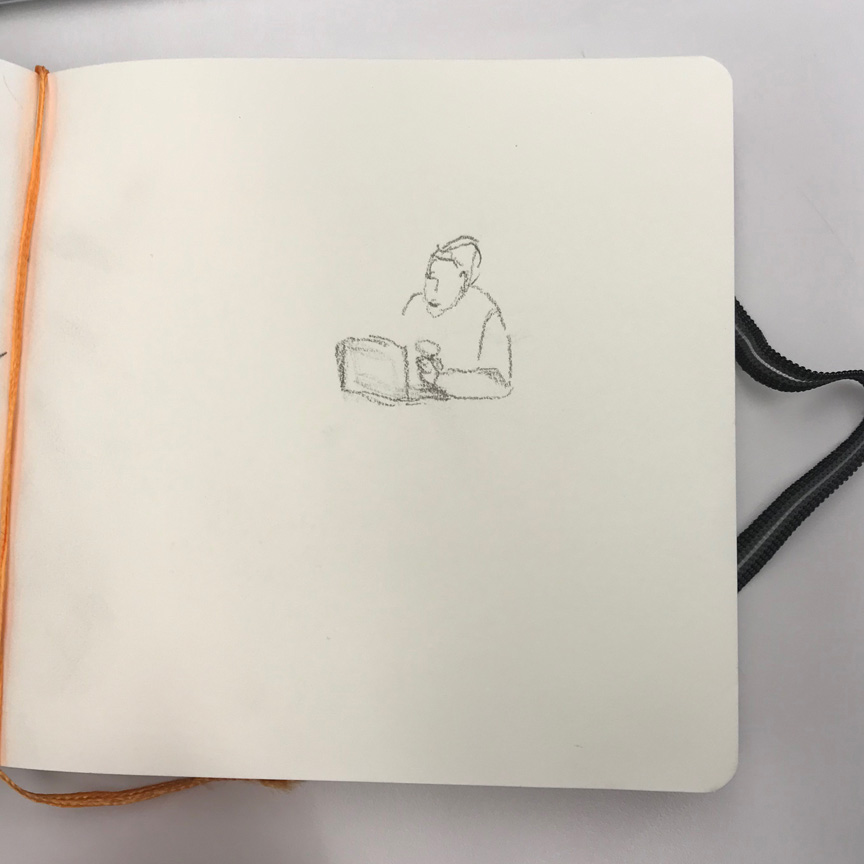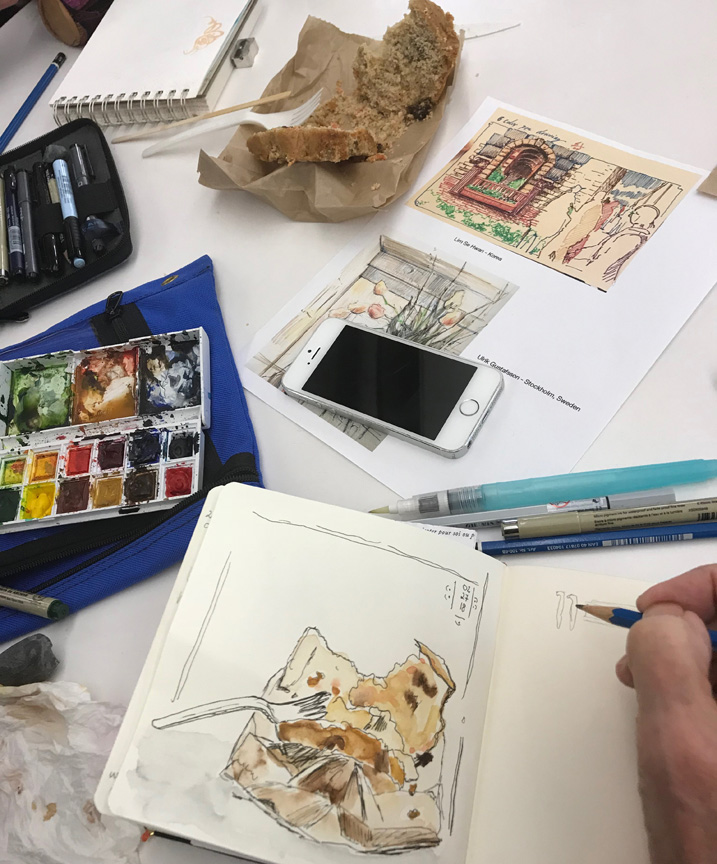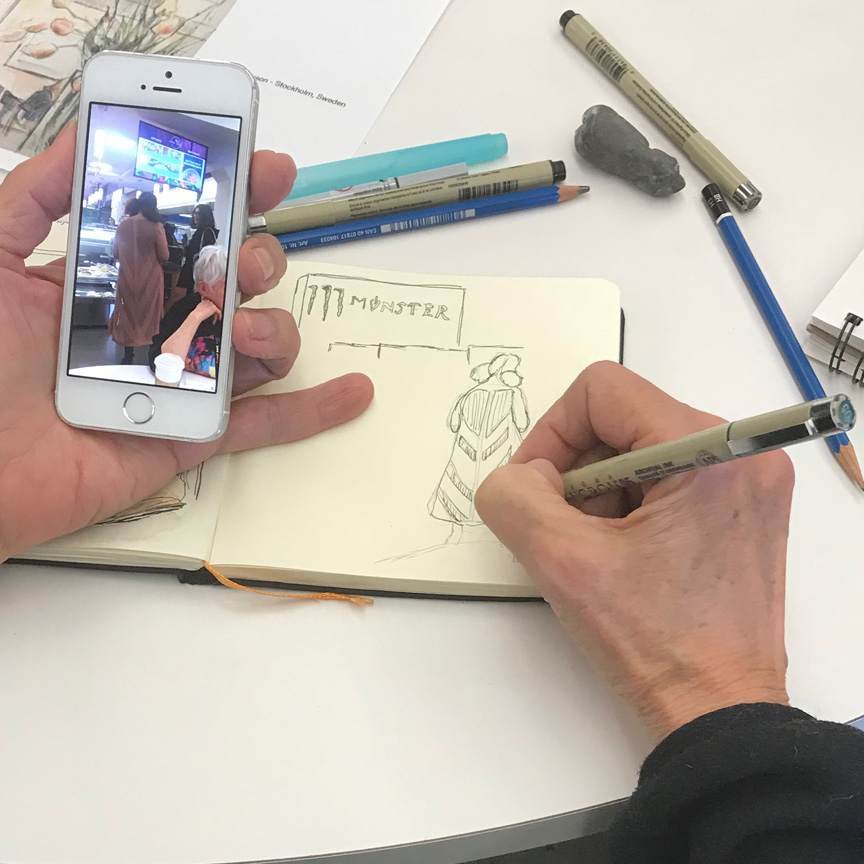 Pat started with a little pencil sketch, then really got into drawing the carrot cake on the bag. Then took photos for still models.
Whew! What a great day! We may have to come back here.