Café Yumm, 18th & Willamette, Eugene, OR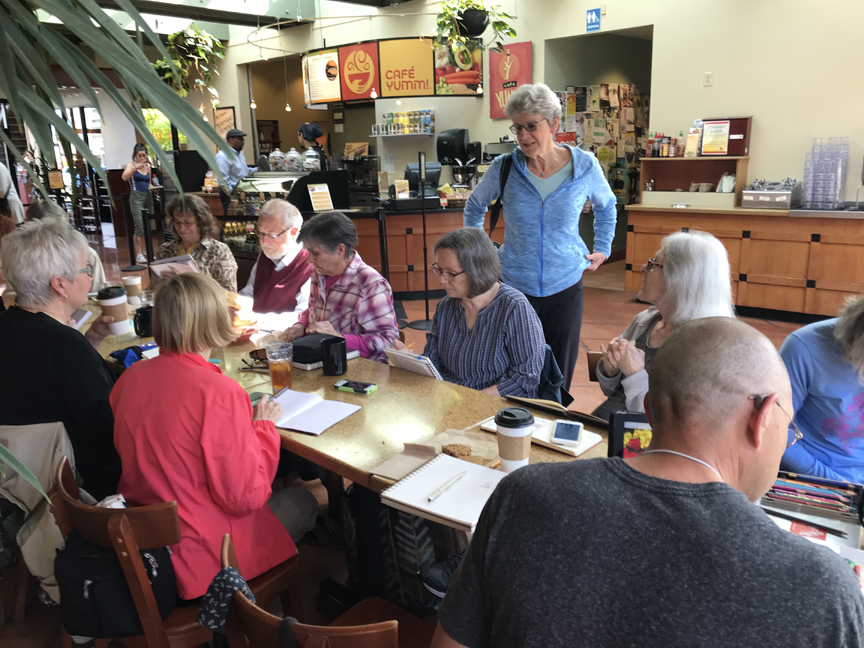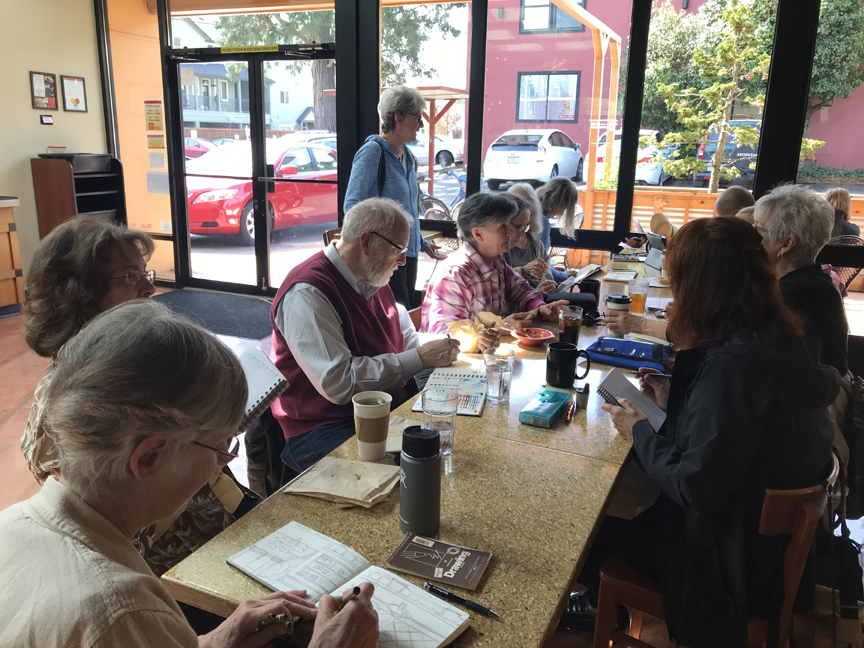 Here we (mostly, except for late comers) are, all lined up in the Café Yumm inner courtyard. What a great place for our expansive group!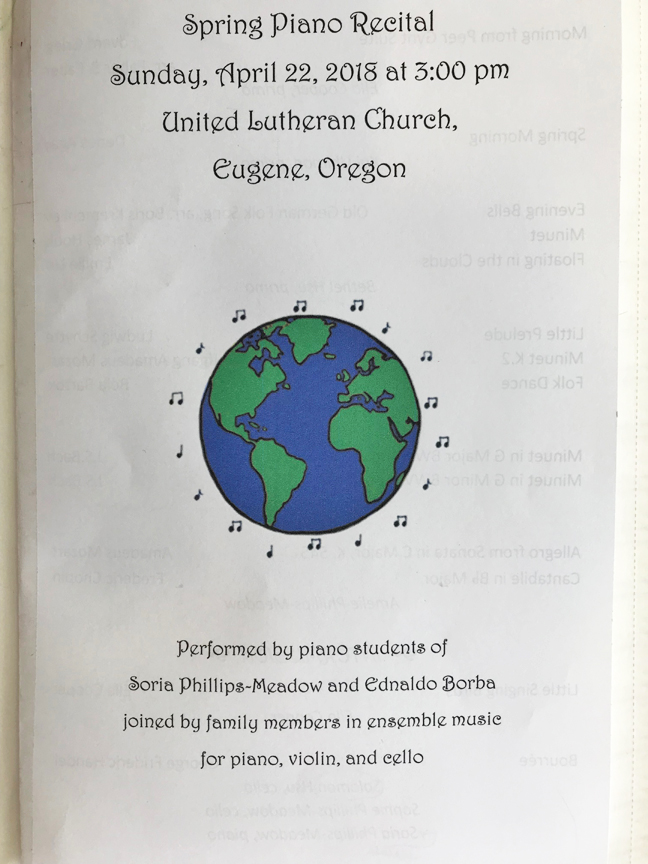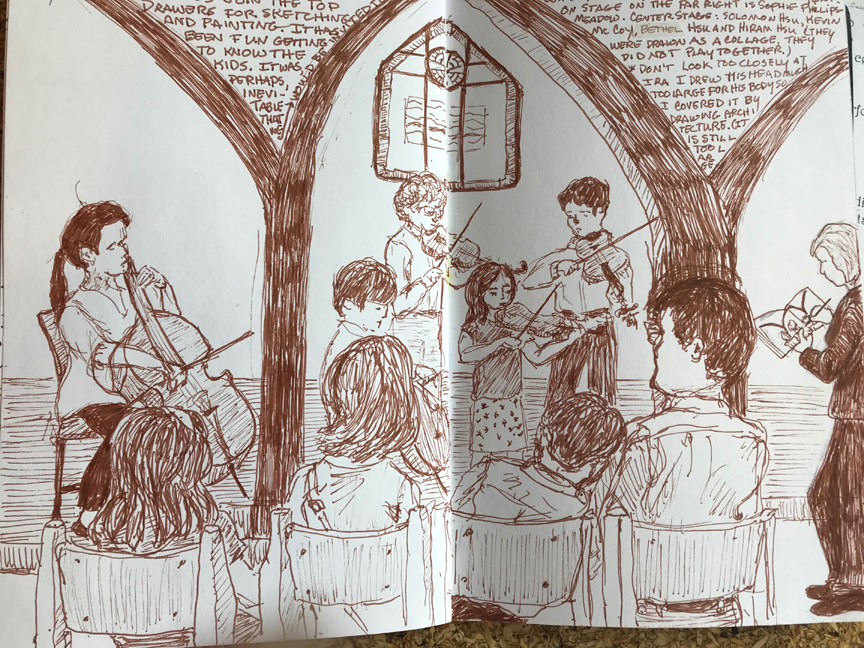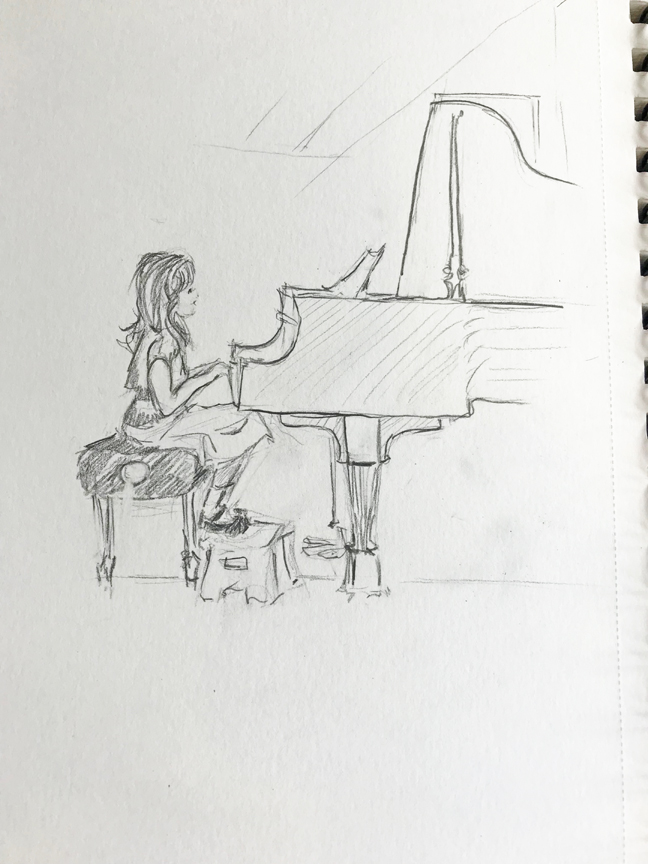 First we got a report about Tomomi's children's recital, along with sketches made by Barb Sh and Marsha. They said it was delightful.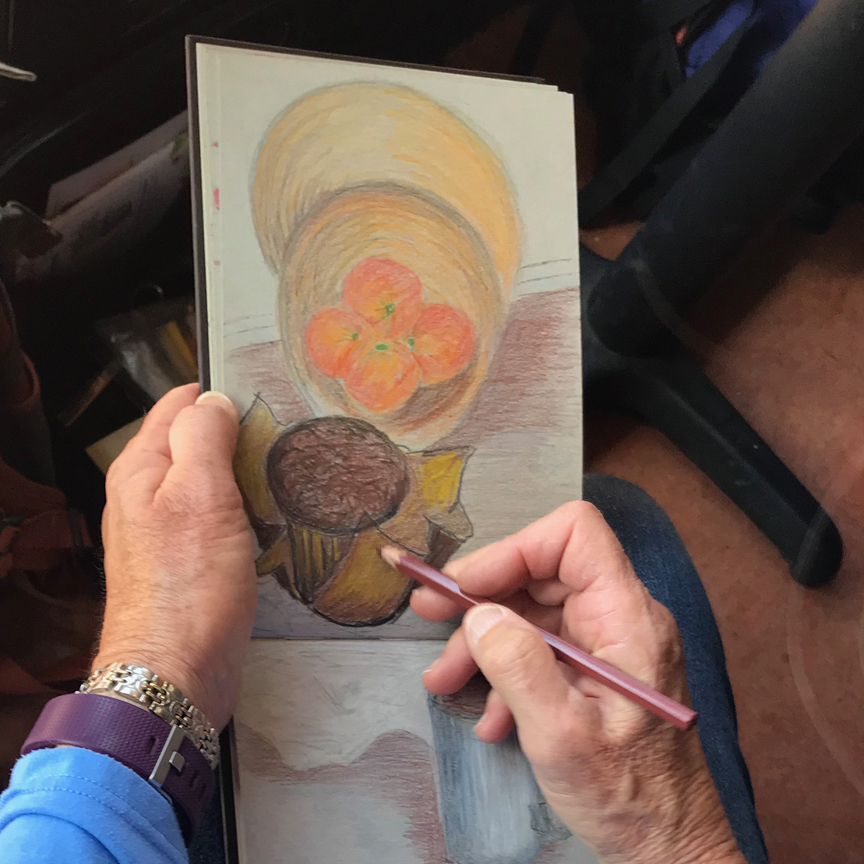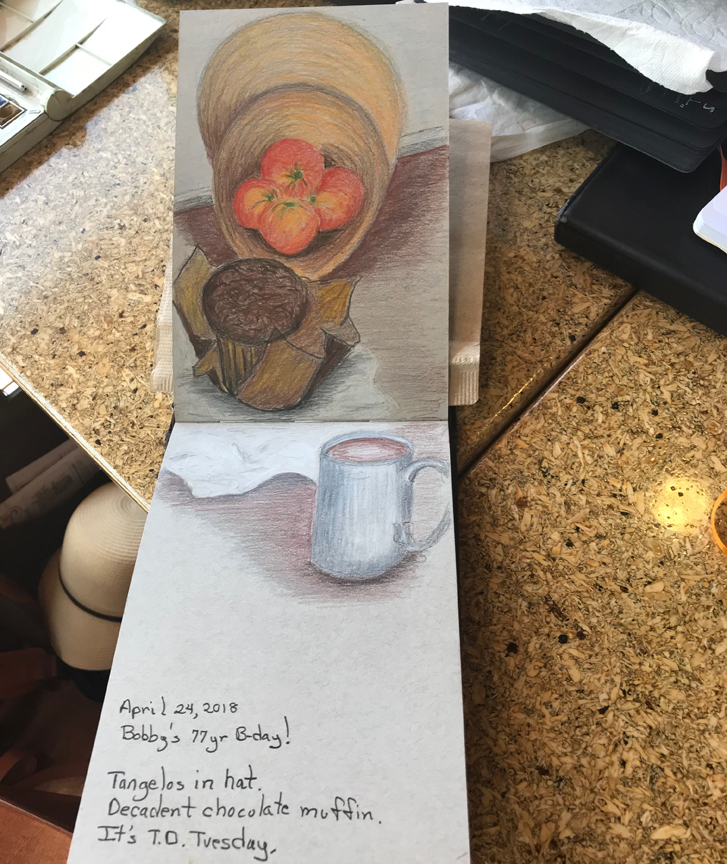 At the end of the table, Sandy was deeply engrossed in sketching the mandarin oranges she placed in her hat – more dark! That works.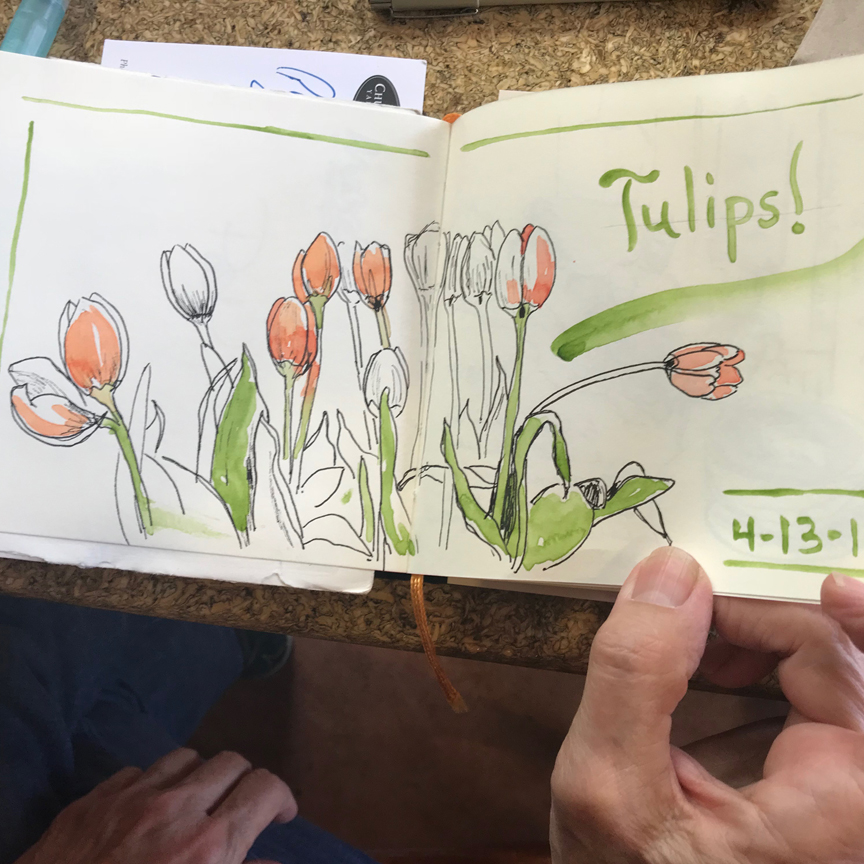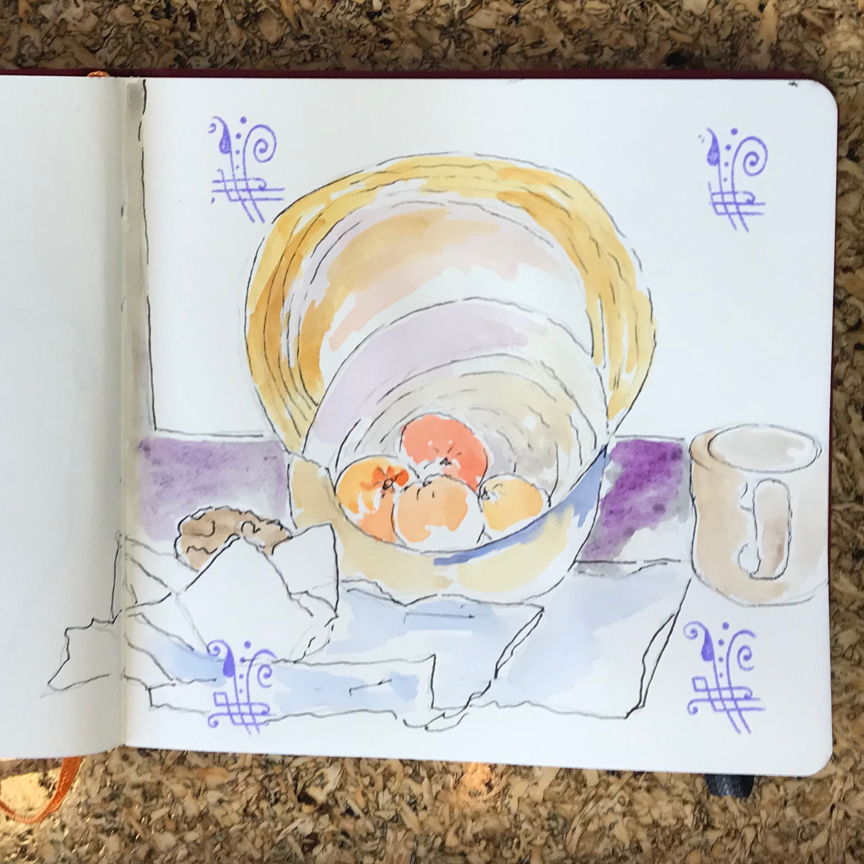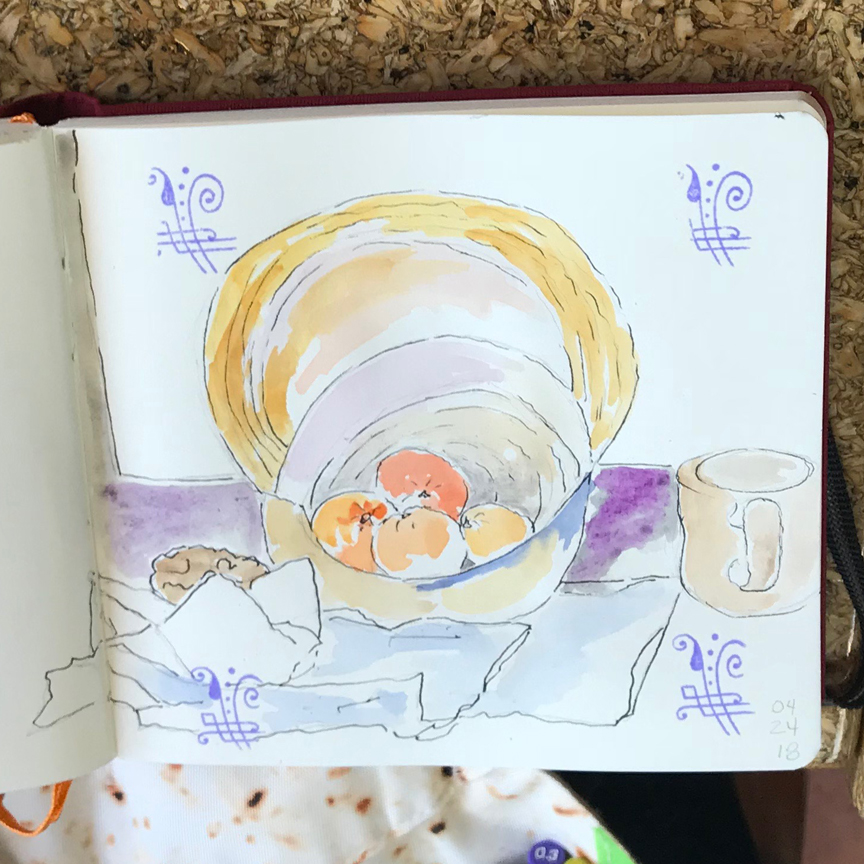 Tulips were a recurring theme today – these by Barb So, and then she tried her hand at Sandy's still life, too. Just a little dark really helps.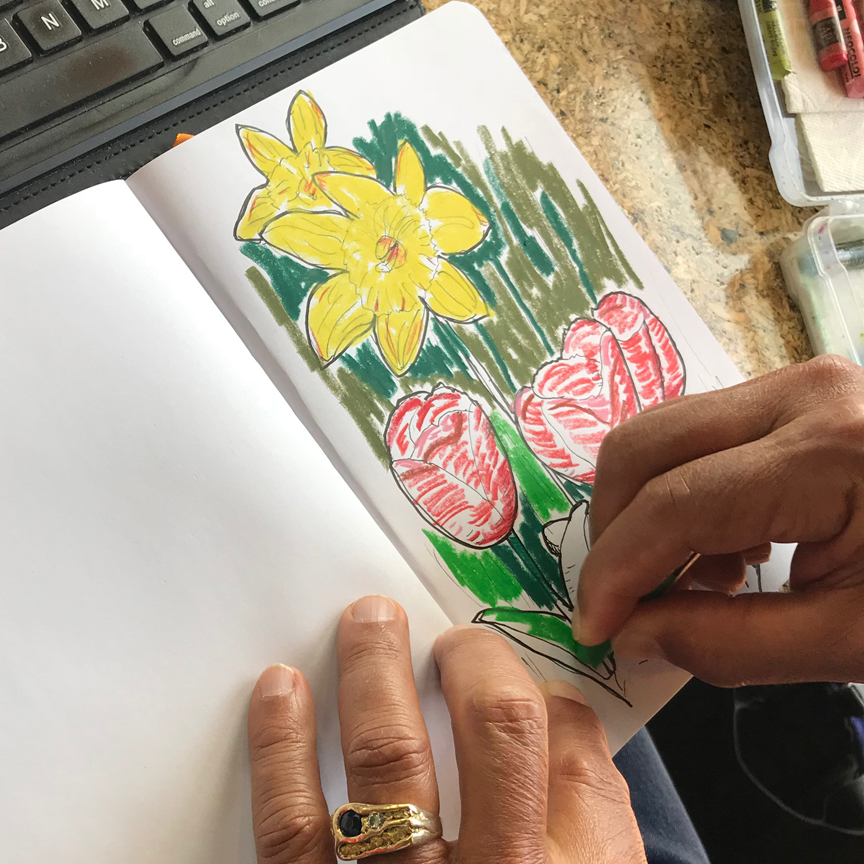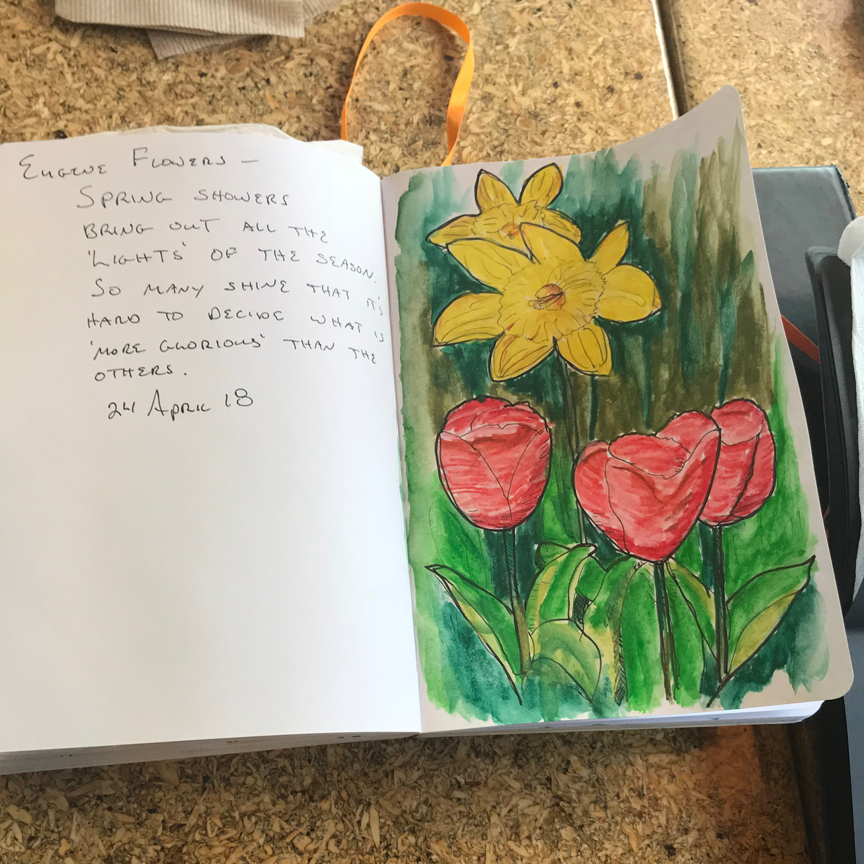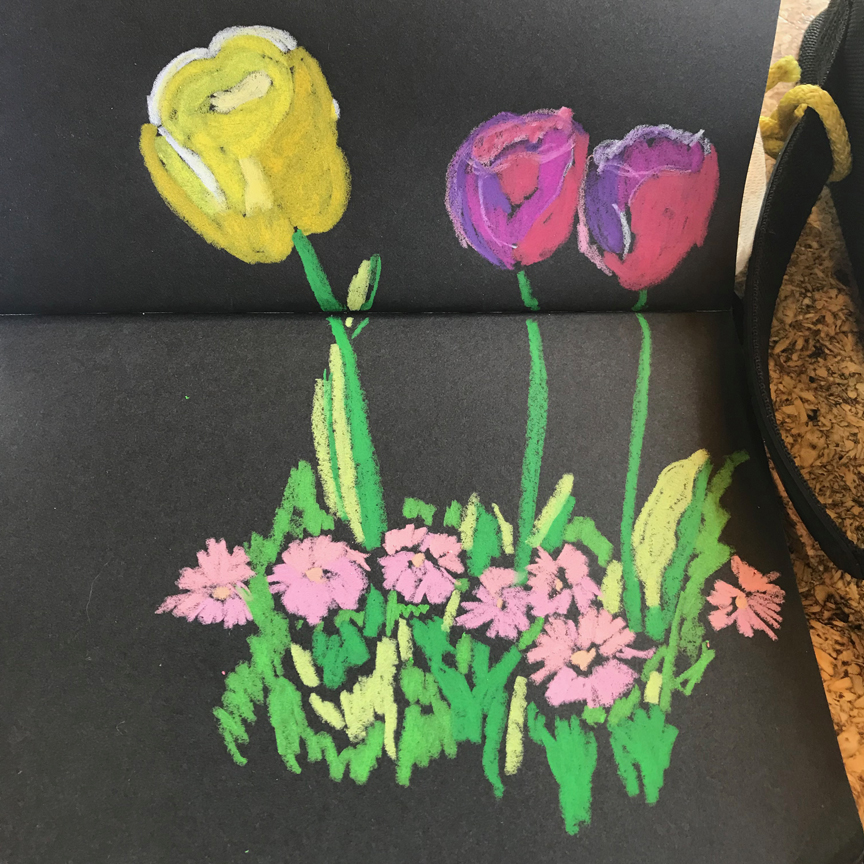 Here are Hugh's takes on tulips, too. The one on black pops!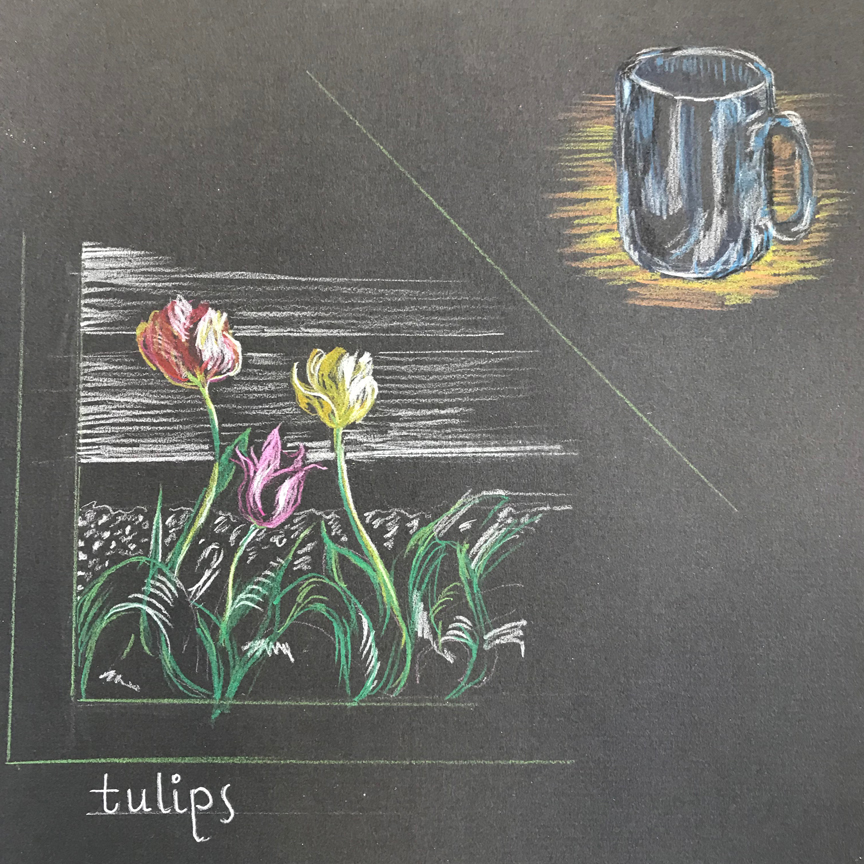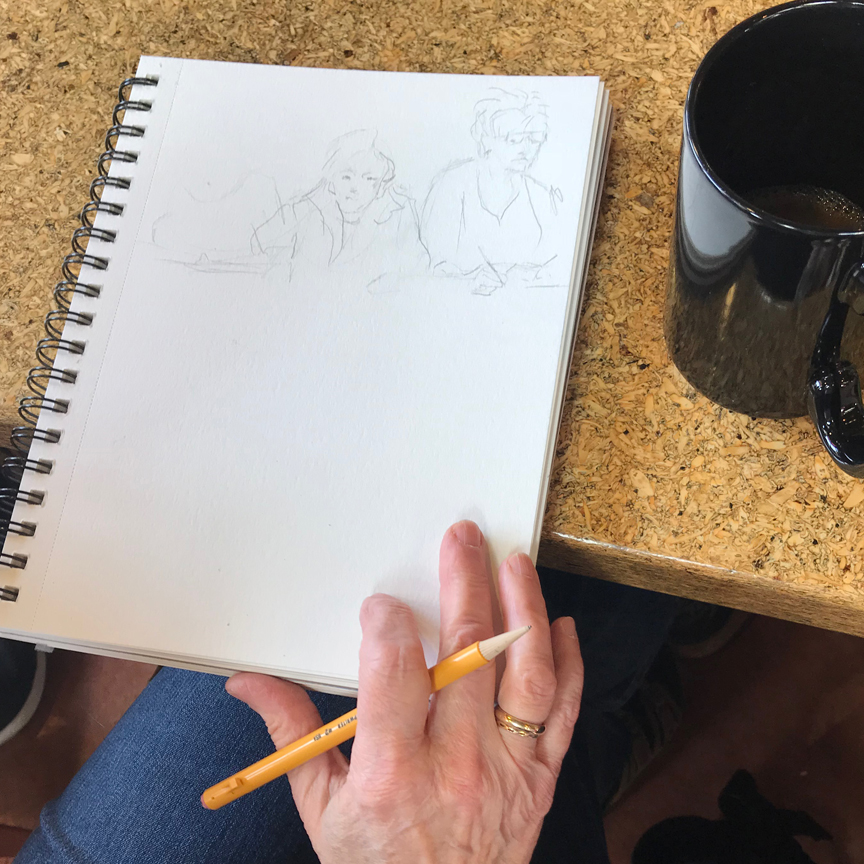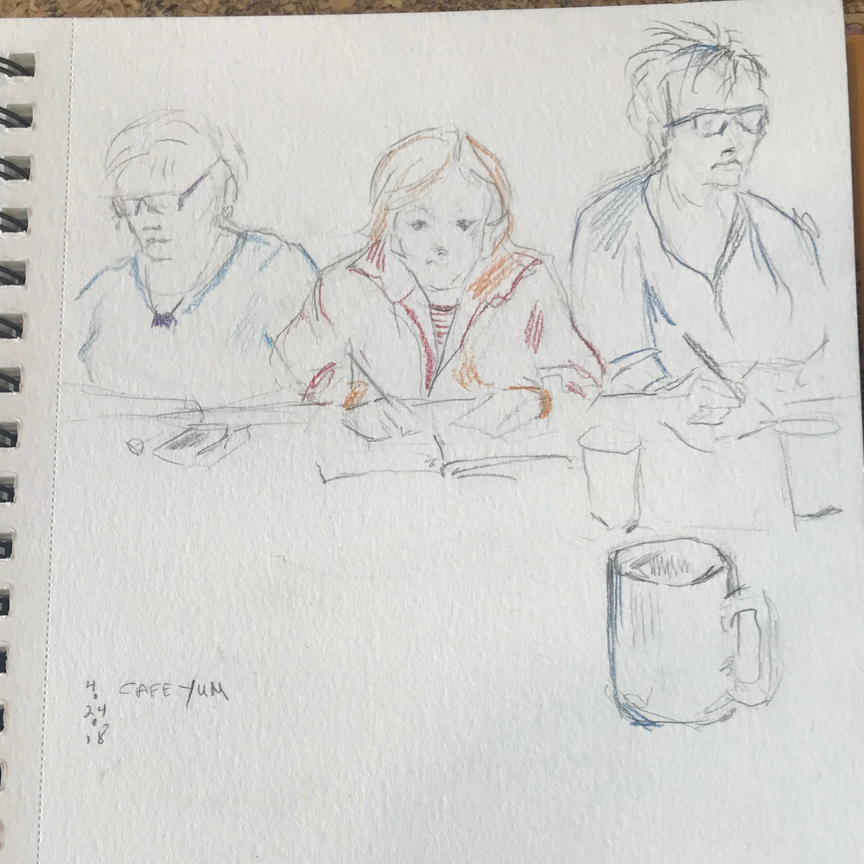 Marsha brought her sketch of tulips on black, then used a variety of colored pencils to do a people sketch – what fun results.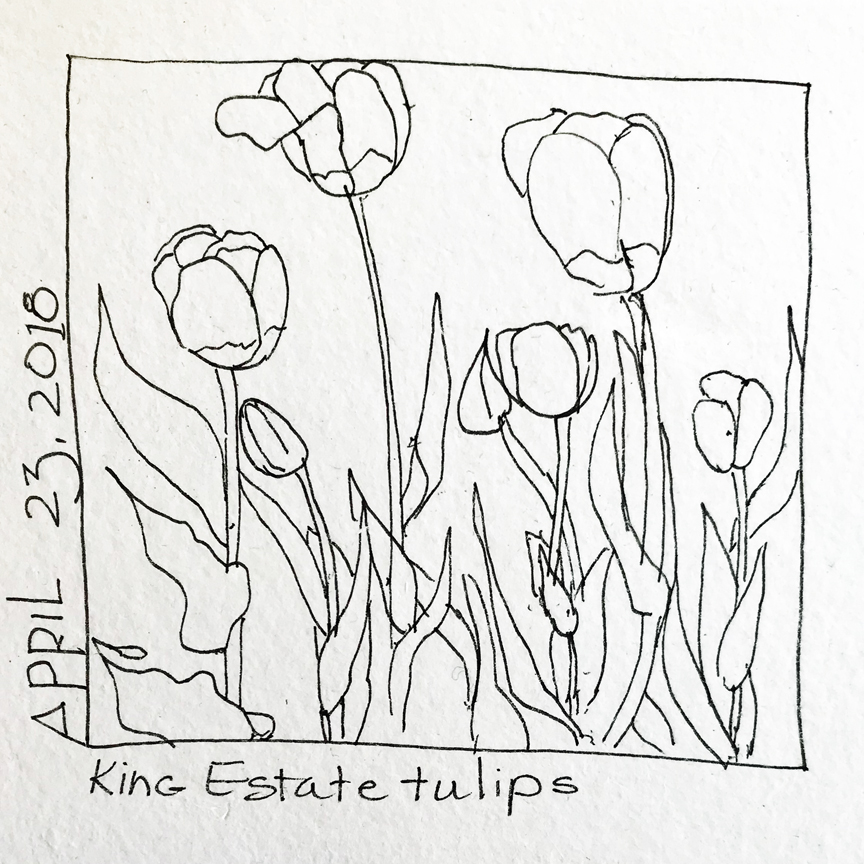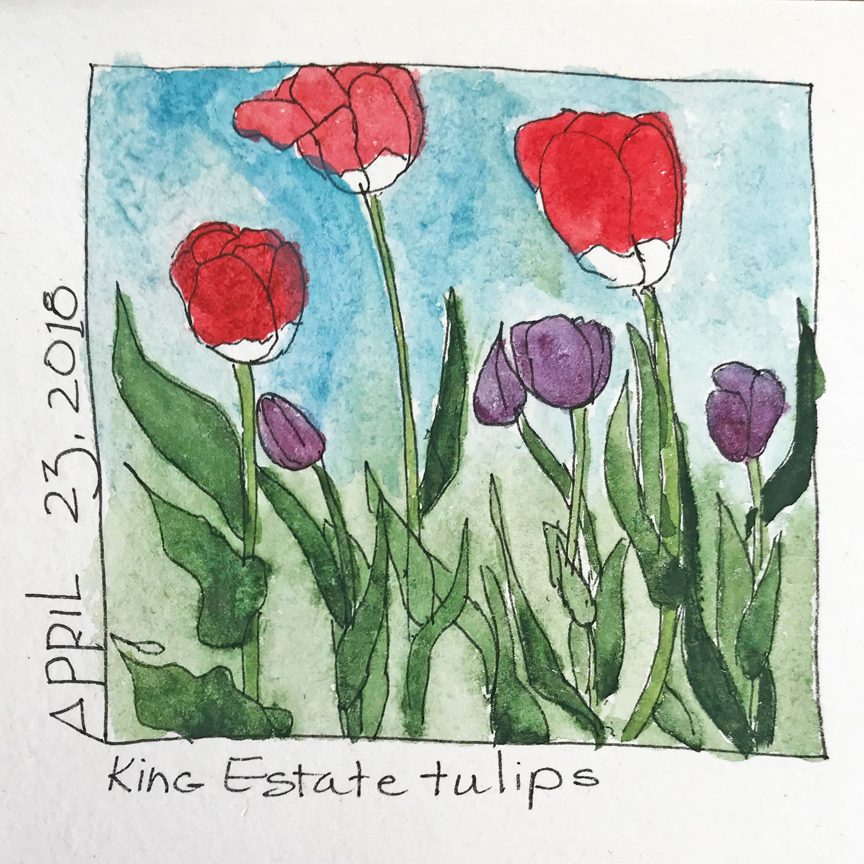 Katie had done a tulip sketch earlier, and used the time to put some watercolor on it. Looks like this is a place we'd like to go sometime.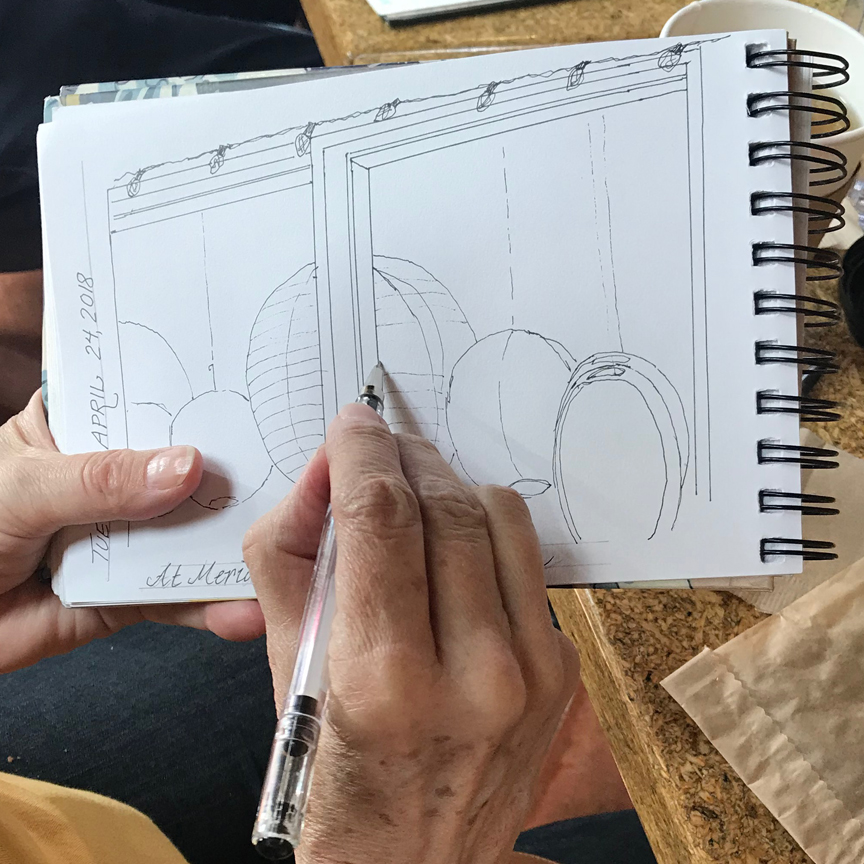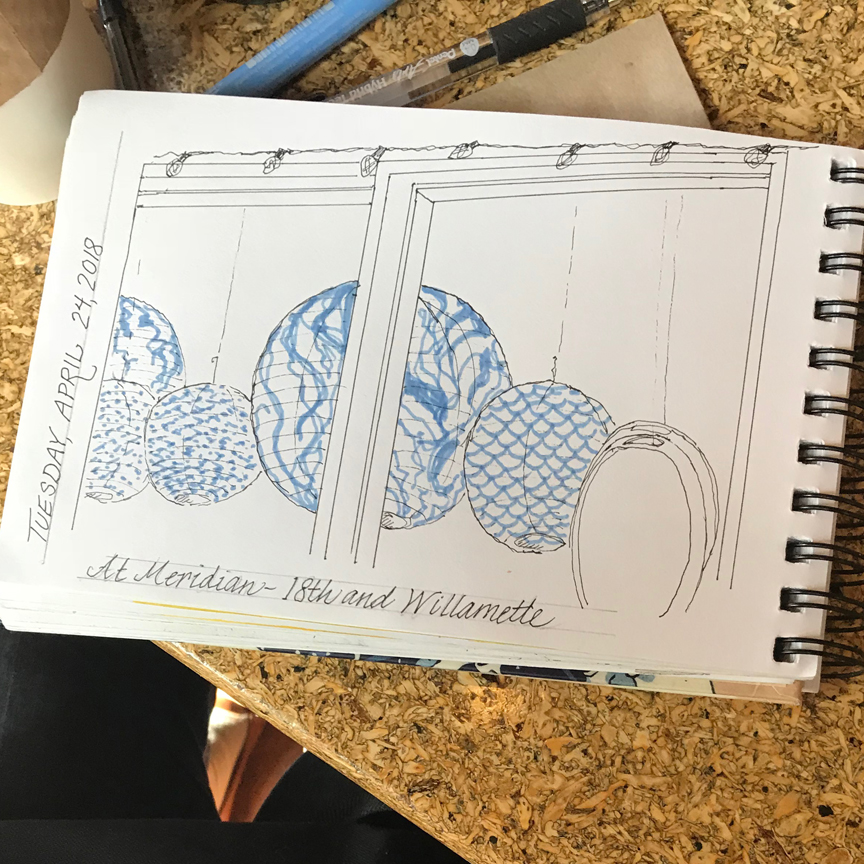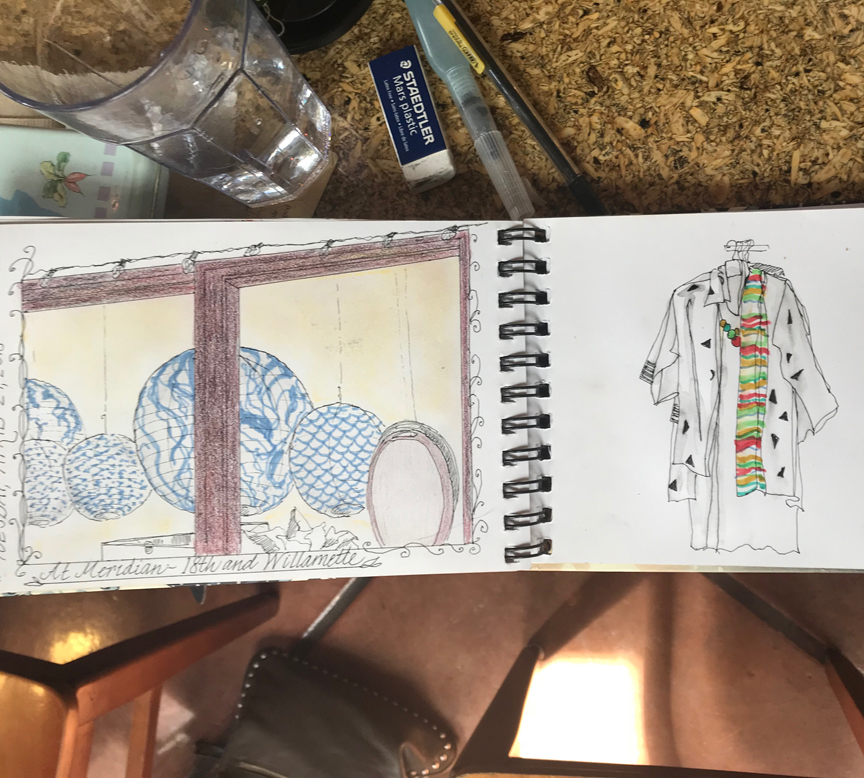 Bev did the traditional sketcher's approach of "sketch what's in front of you!" These are scenes in the nearby shop windows. Interesting!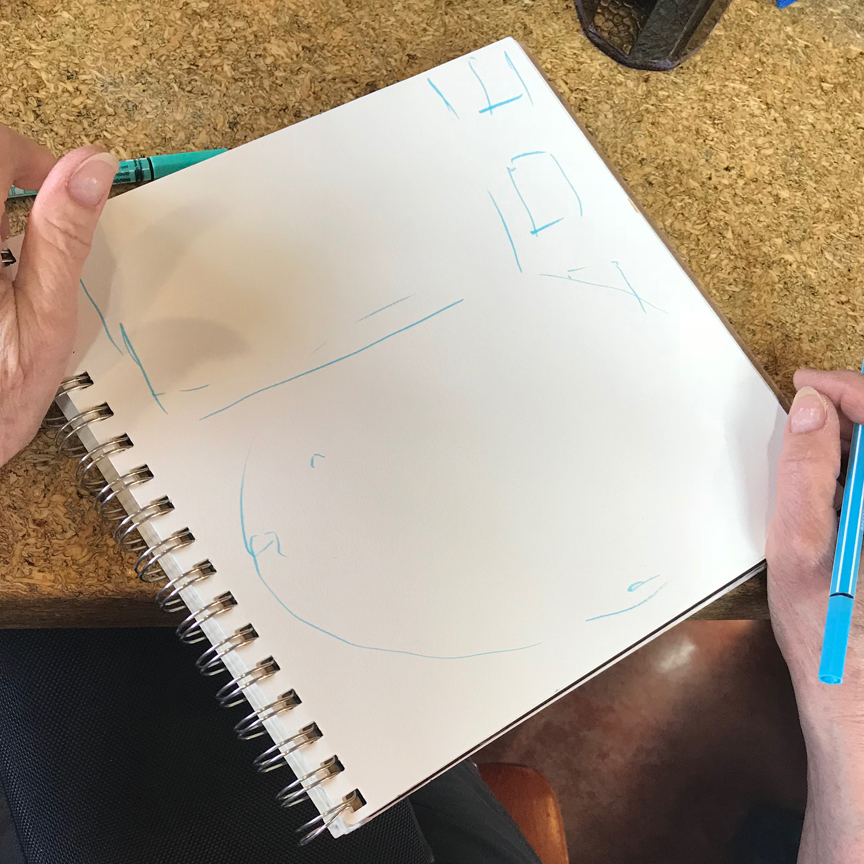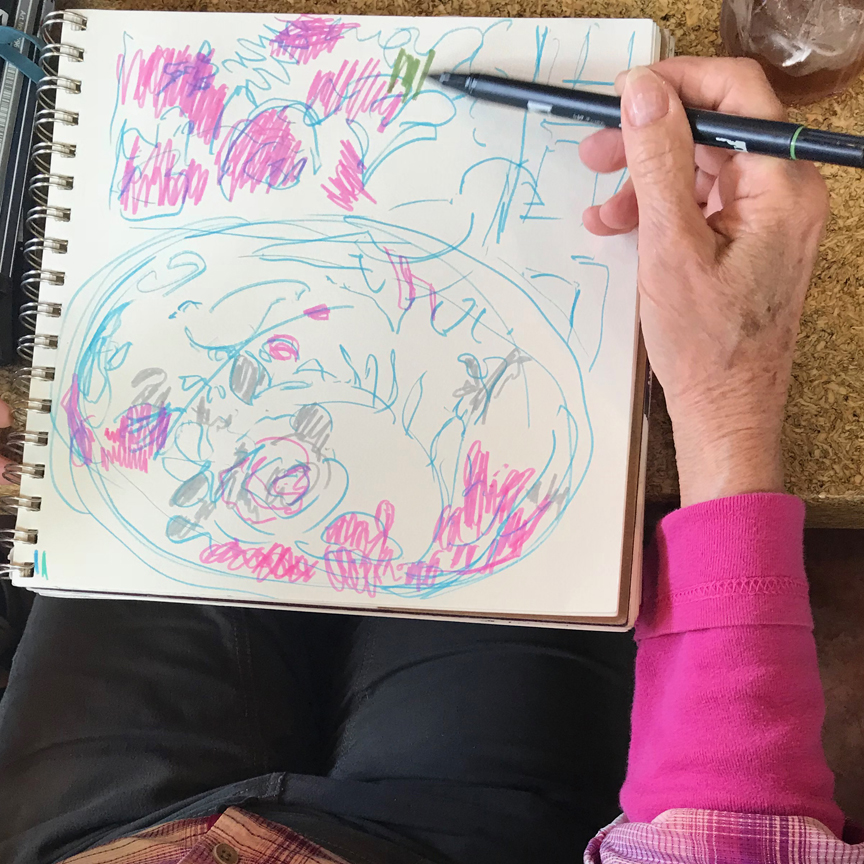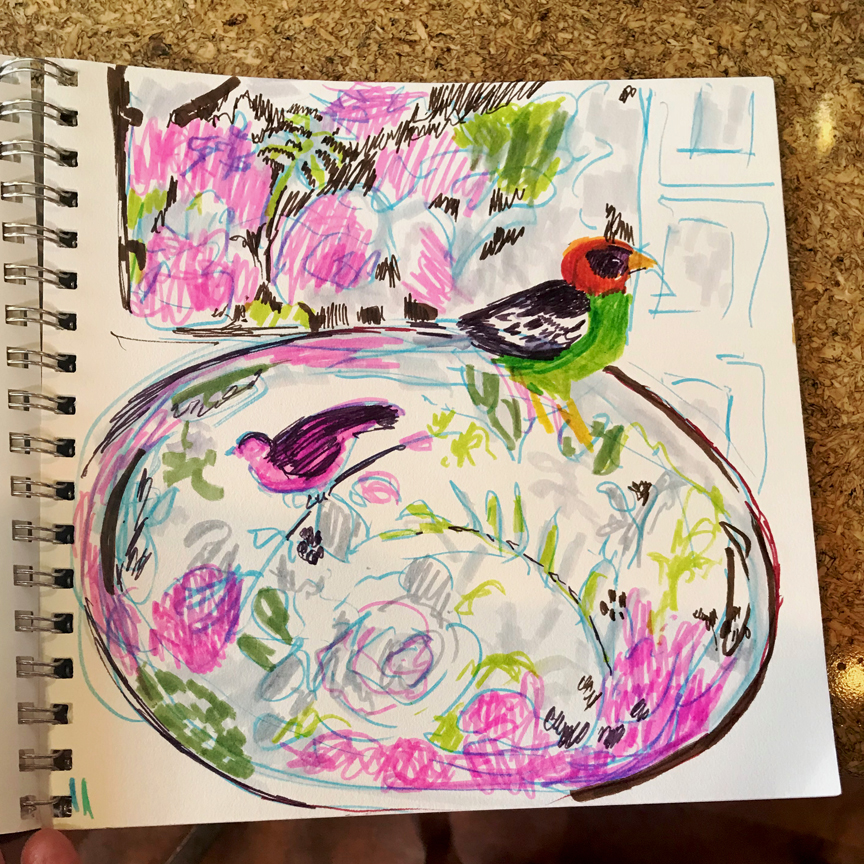 Lealan picked the most complicated items in the show room window to sketch. Look how she builds the picture, and it's not done yet.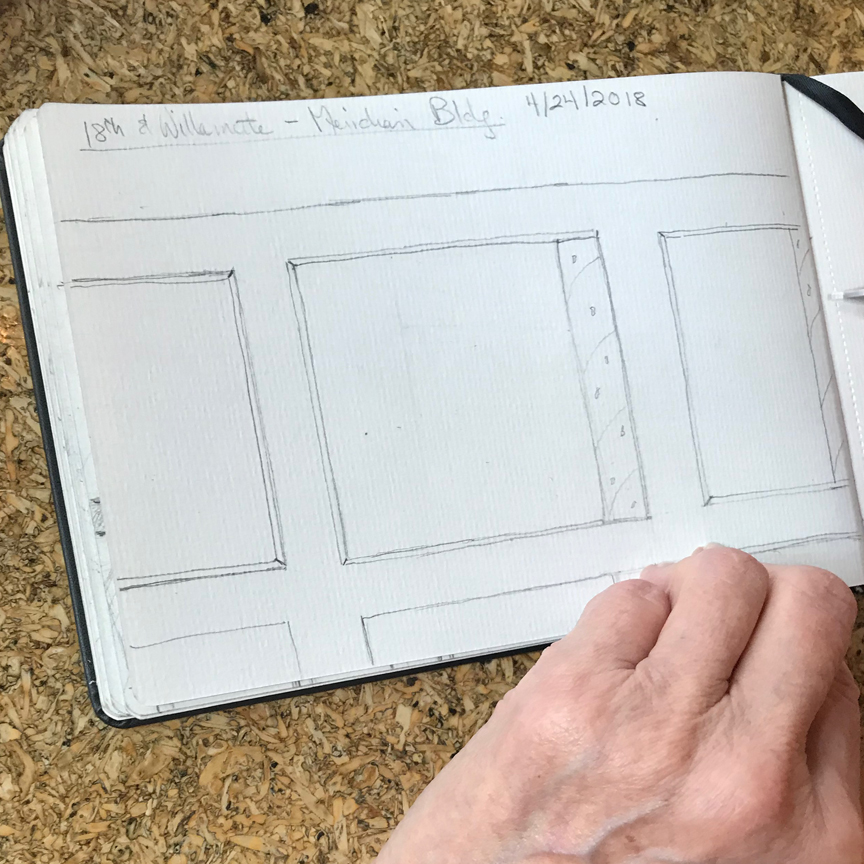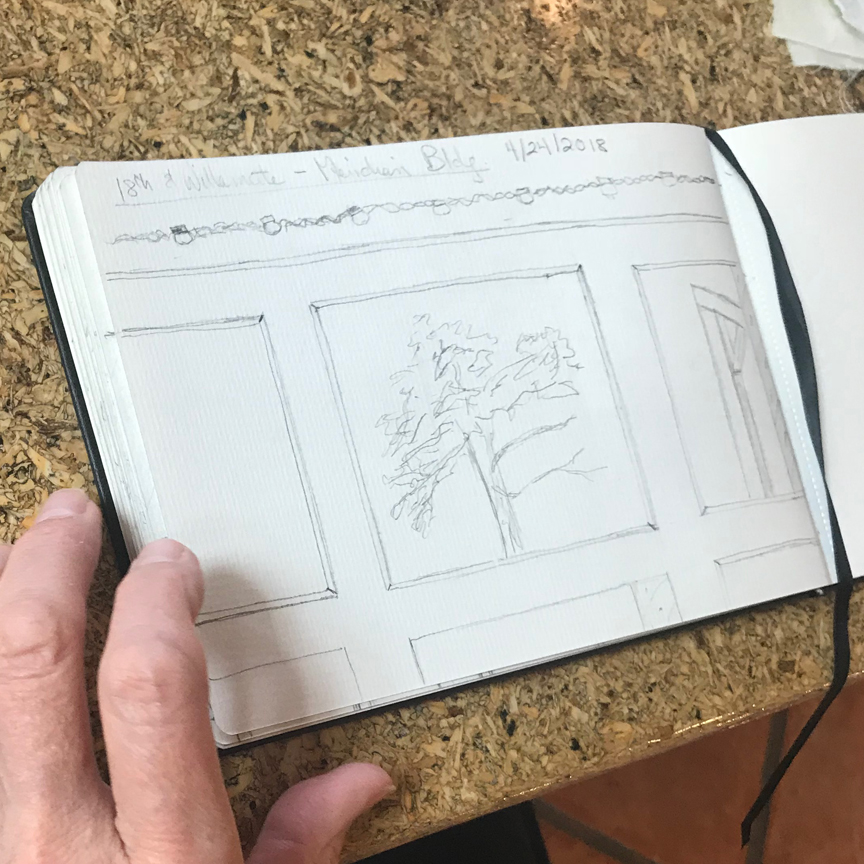 Helga was looking the other way out the windows – nice framework!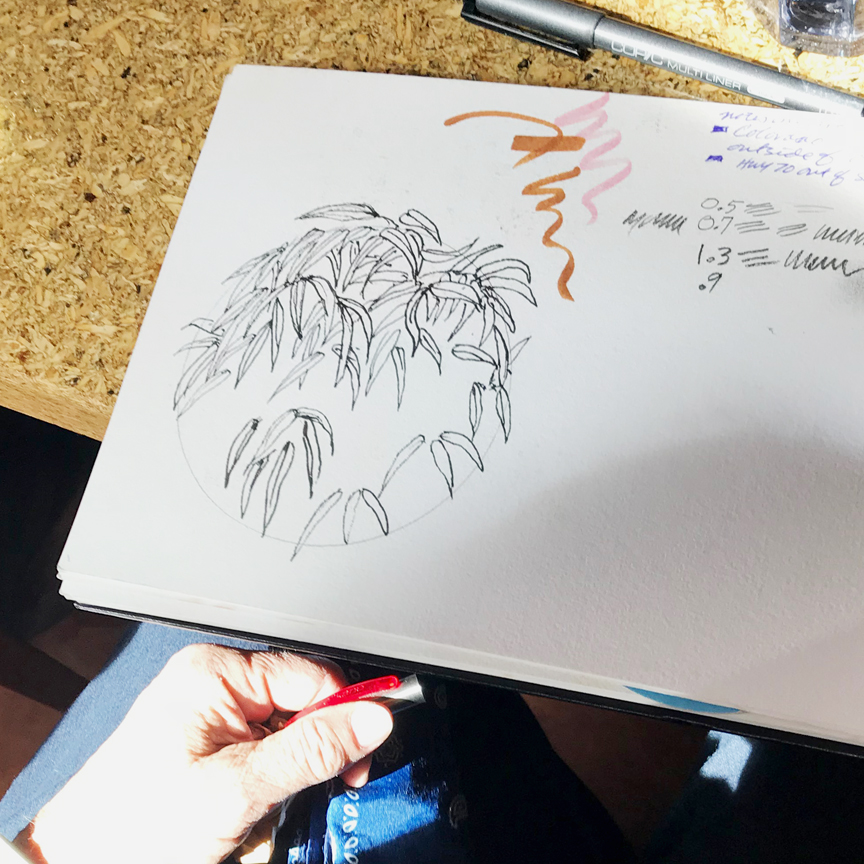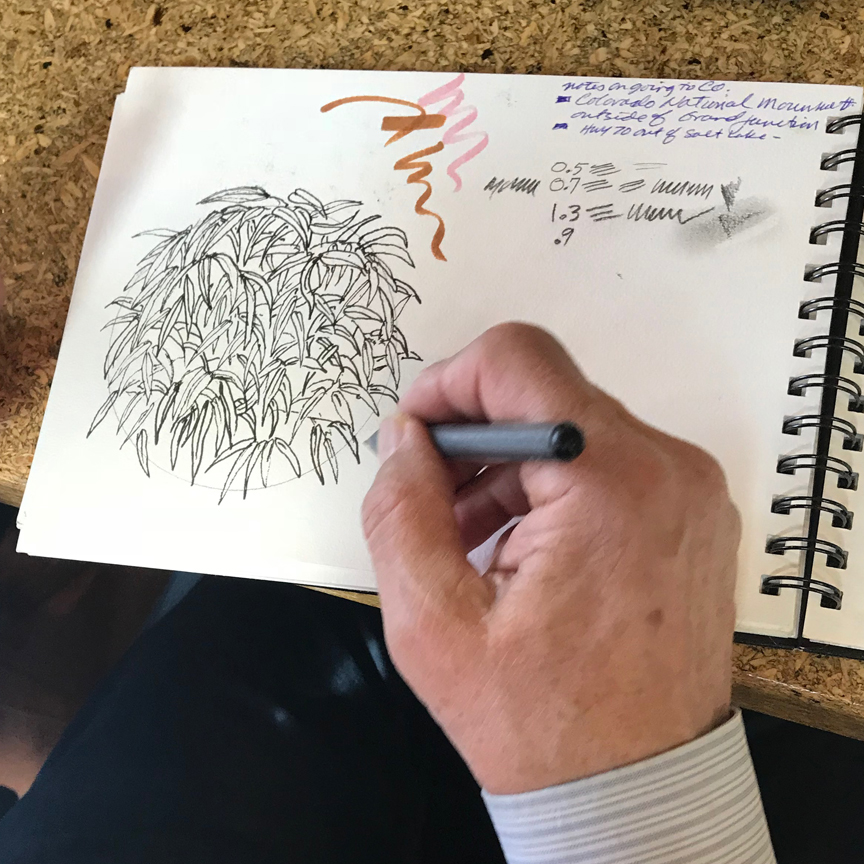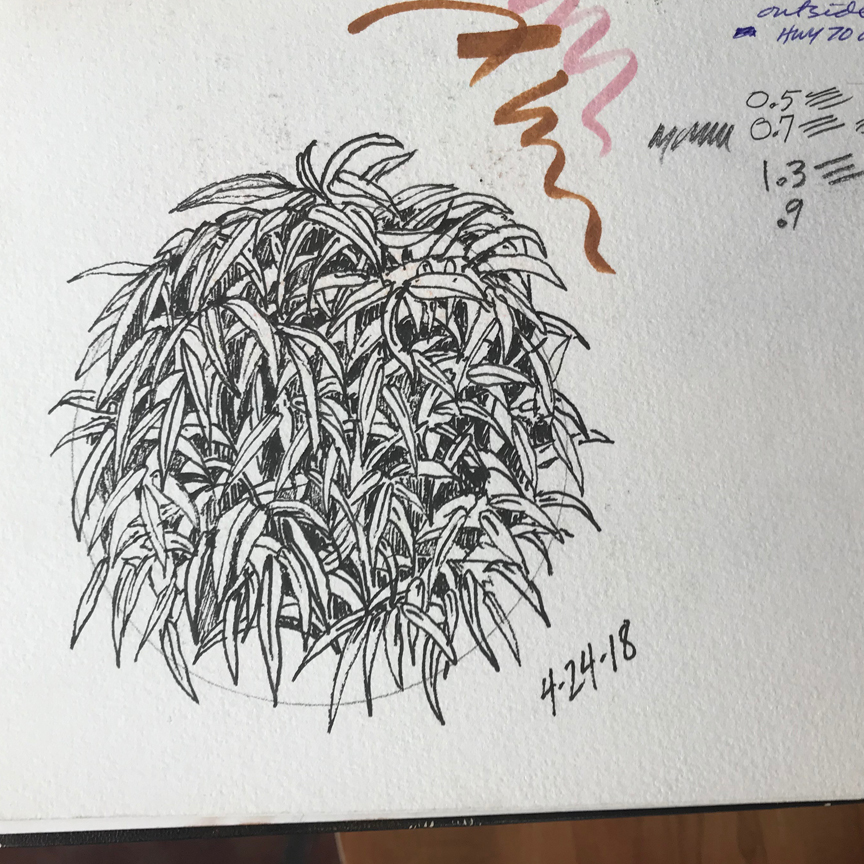 Ken zeroed in on a nearby decorative tree, and look how he kept on going, and how the dark negative space made those leaves emerge.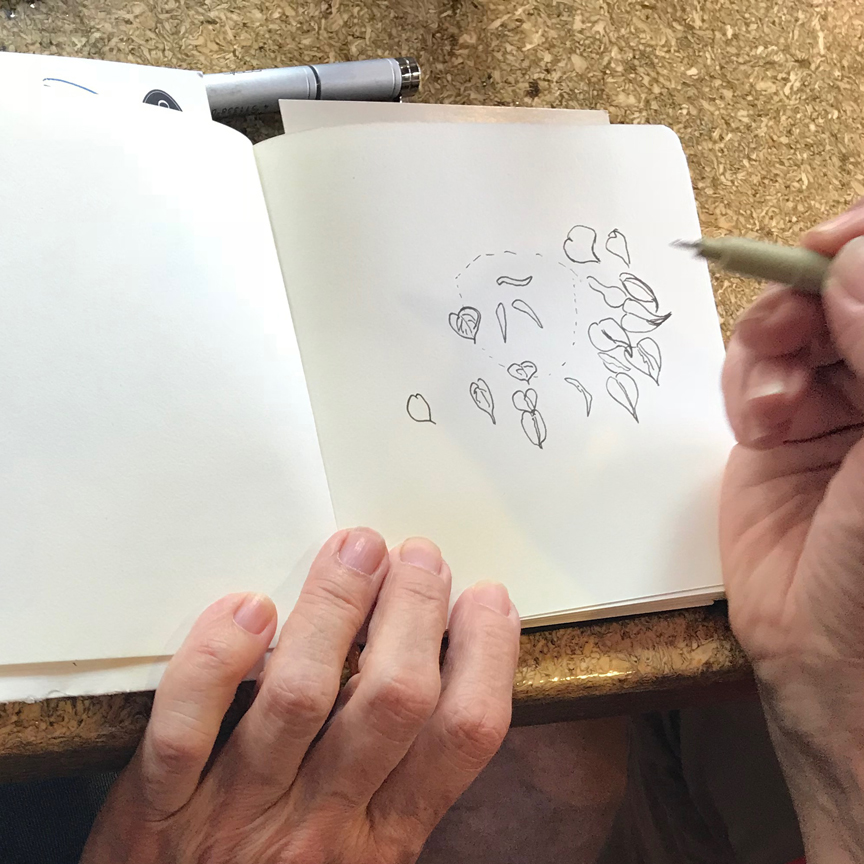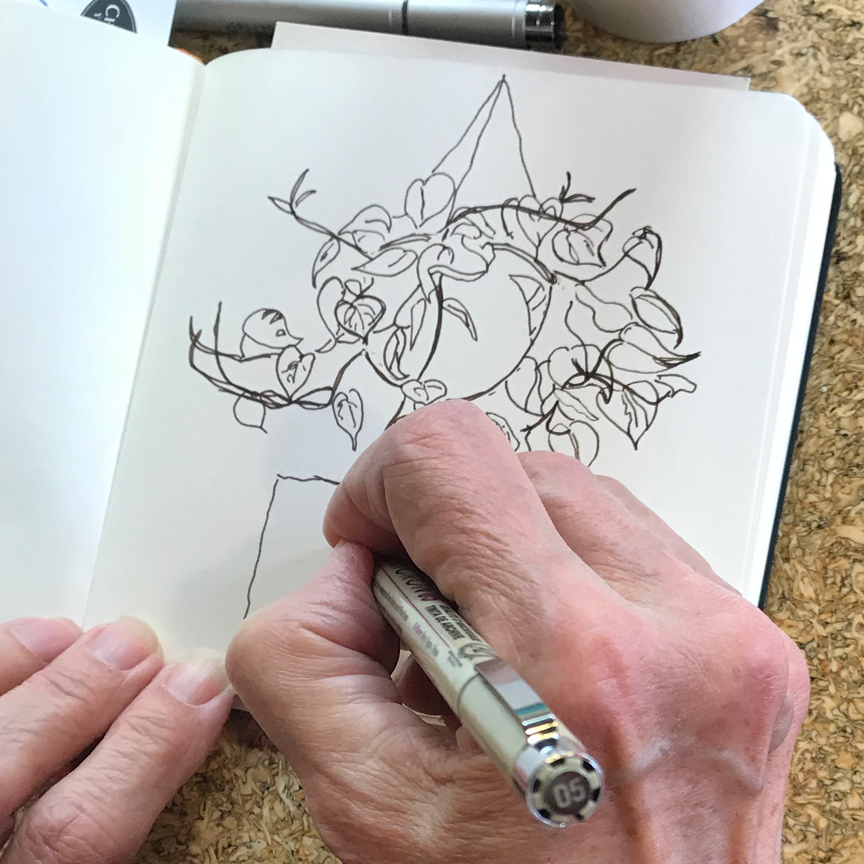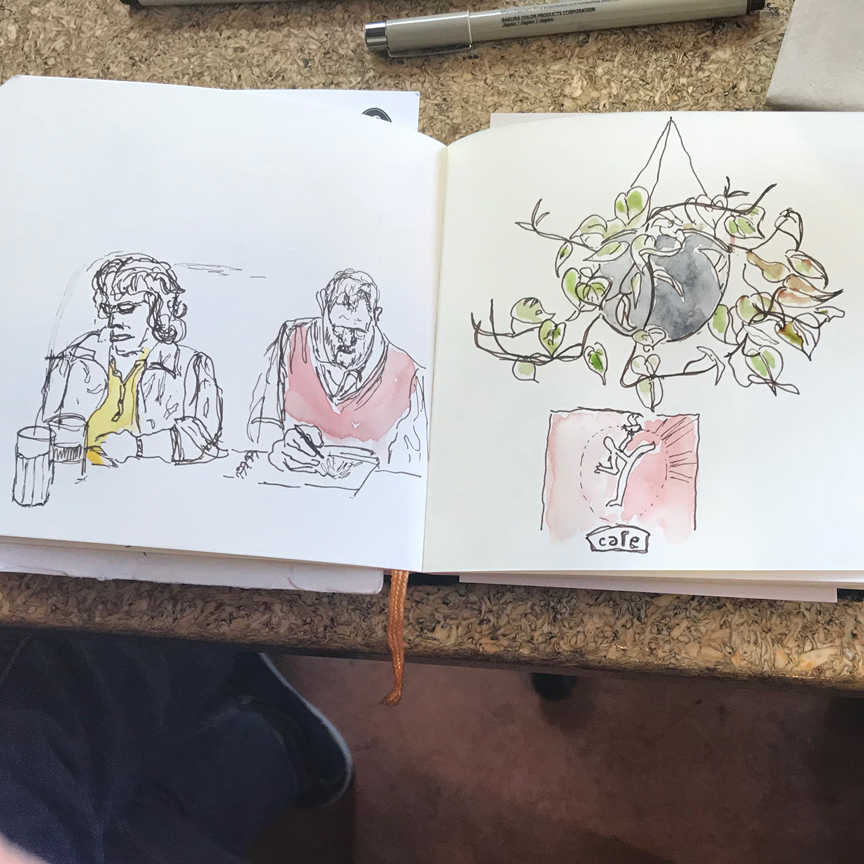 Pat found a hanging plant to sketch, then sneaked in a couple of people sketches, too! Way to go! Pat's really fitting right in.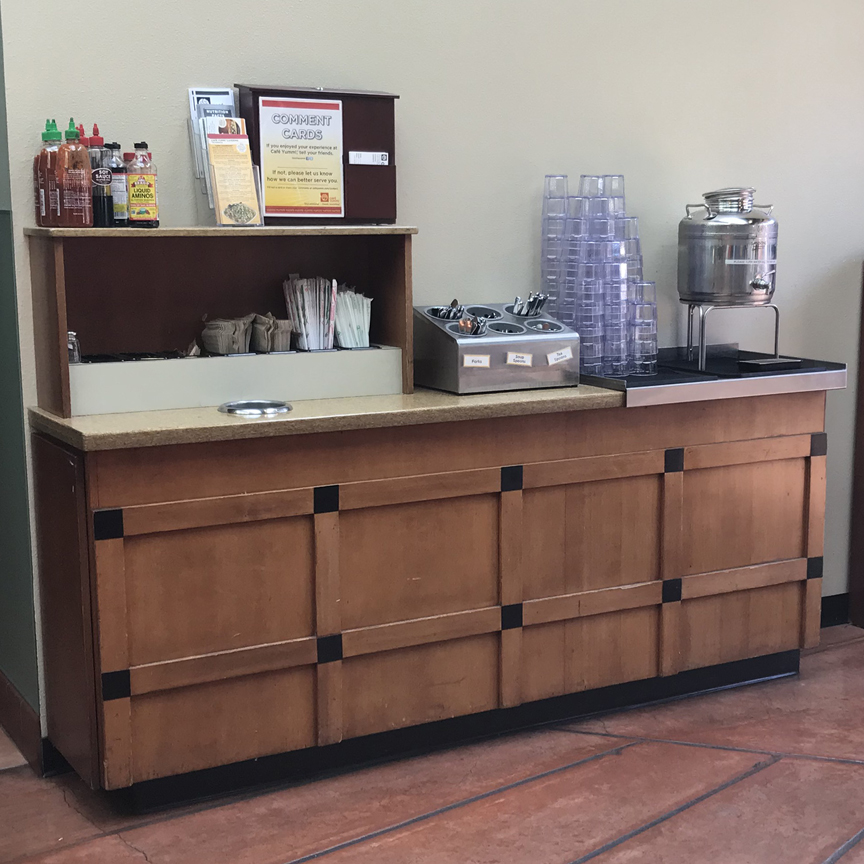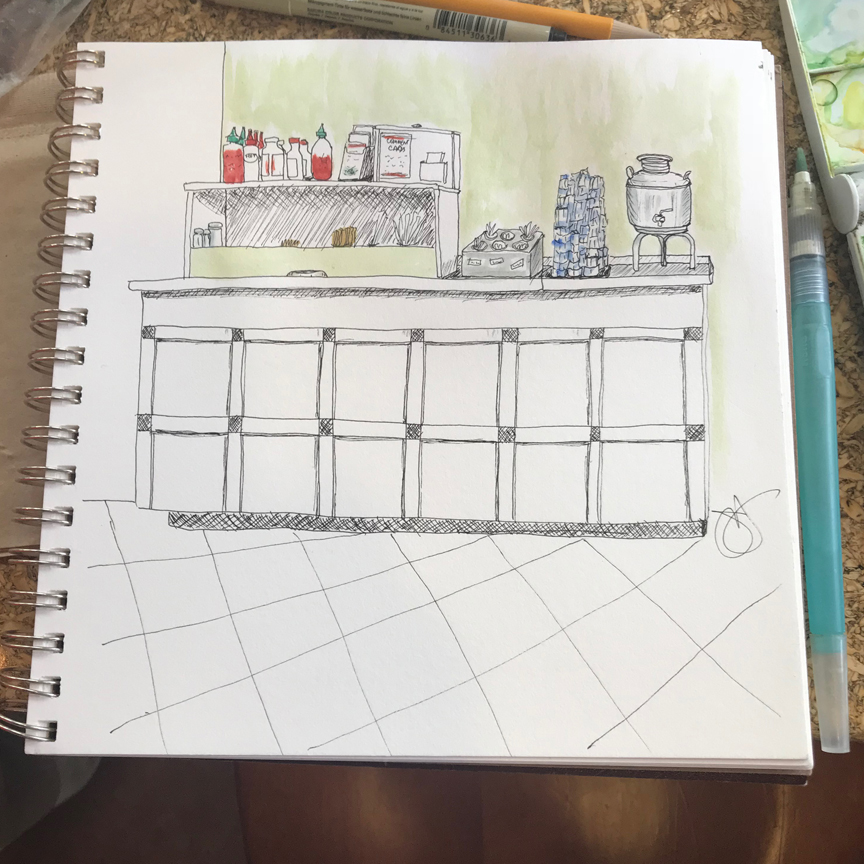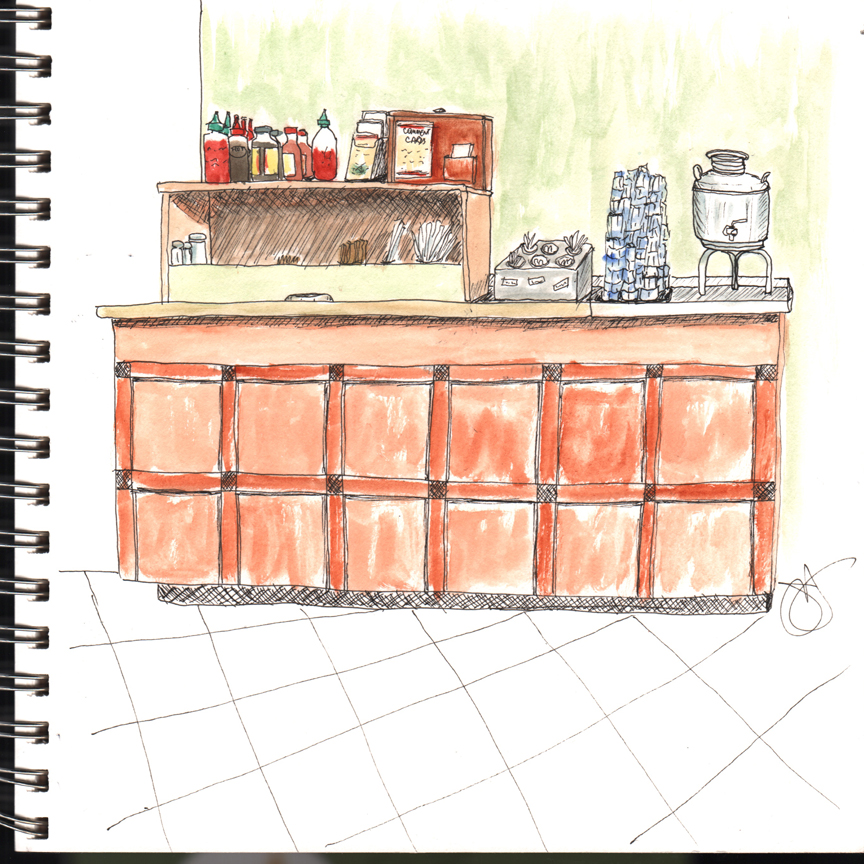 Jane was looking across the room to the service area – one of her least simple sketches, but once she got started she couldn't stop.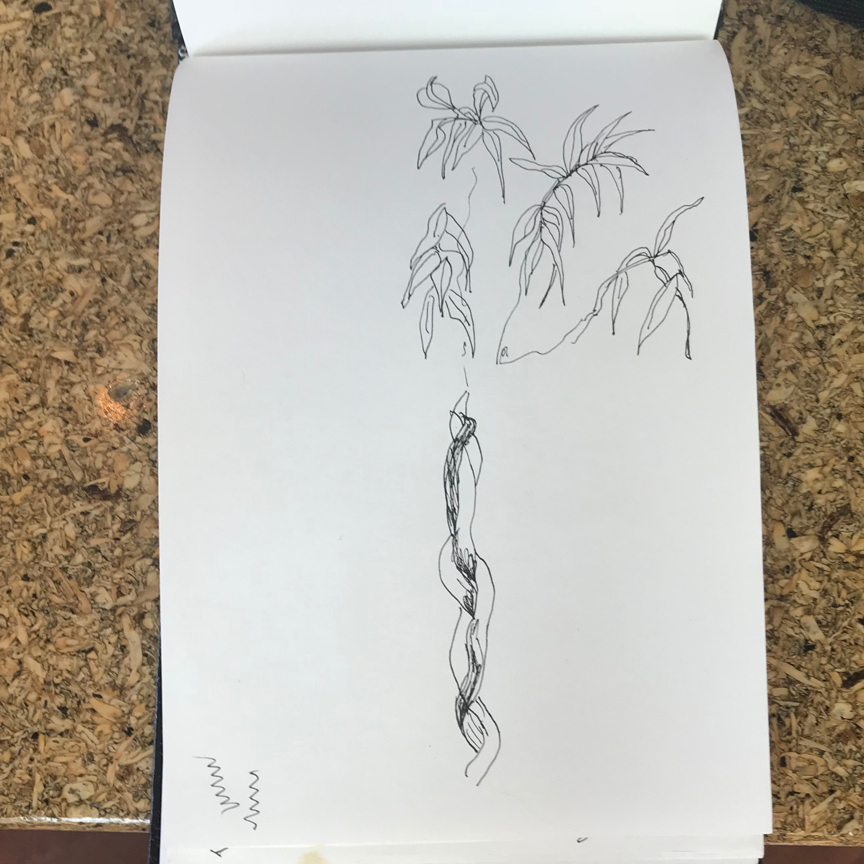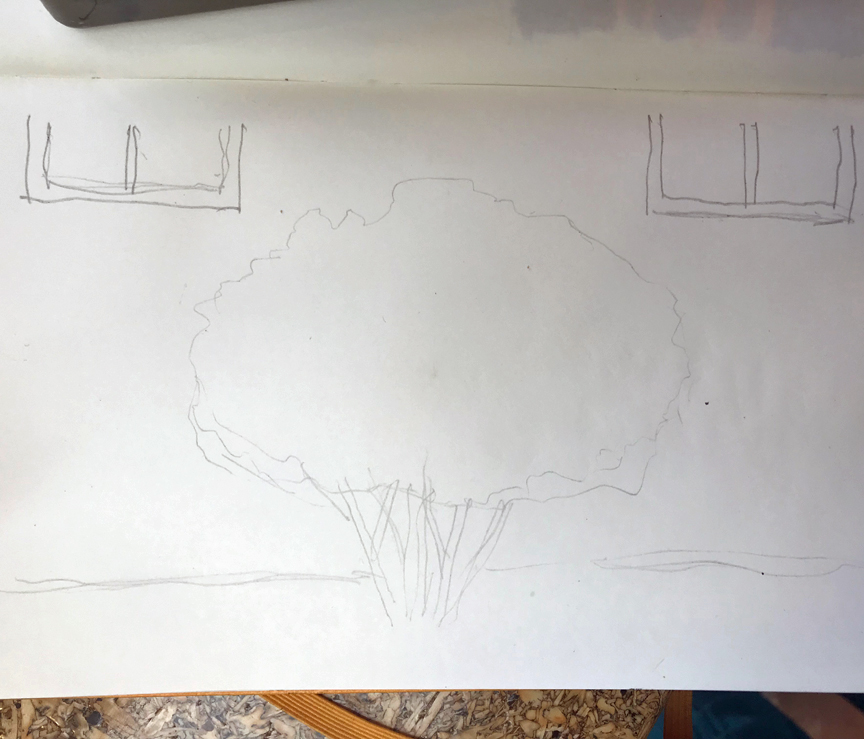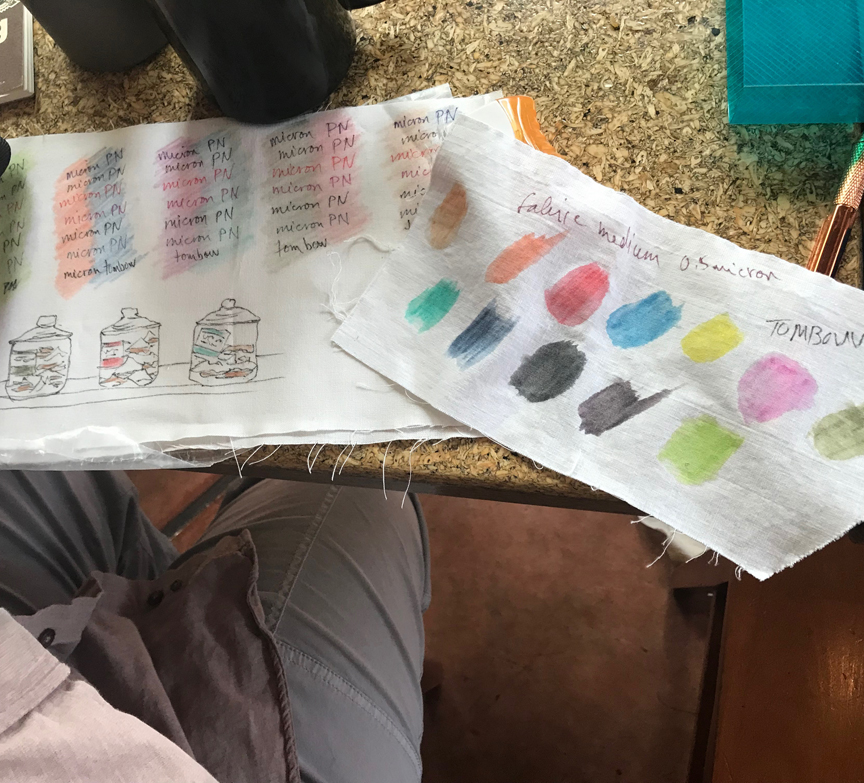 Even latecomers got something done – Marnie started the tree, Erik an image in his head, and Daisy tested watercolor pencils on fabric!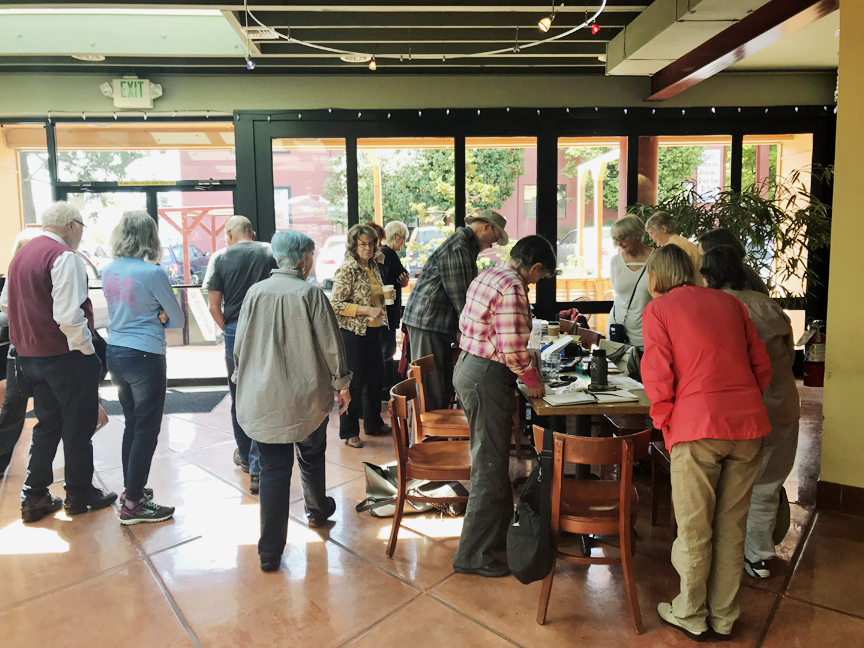 Needless to say, our "gallery" walk around to see what others had done was fascinating and a great success. We'll do this again!