Café Yumm, 18th & Willamette, Eugene, OR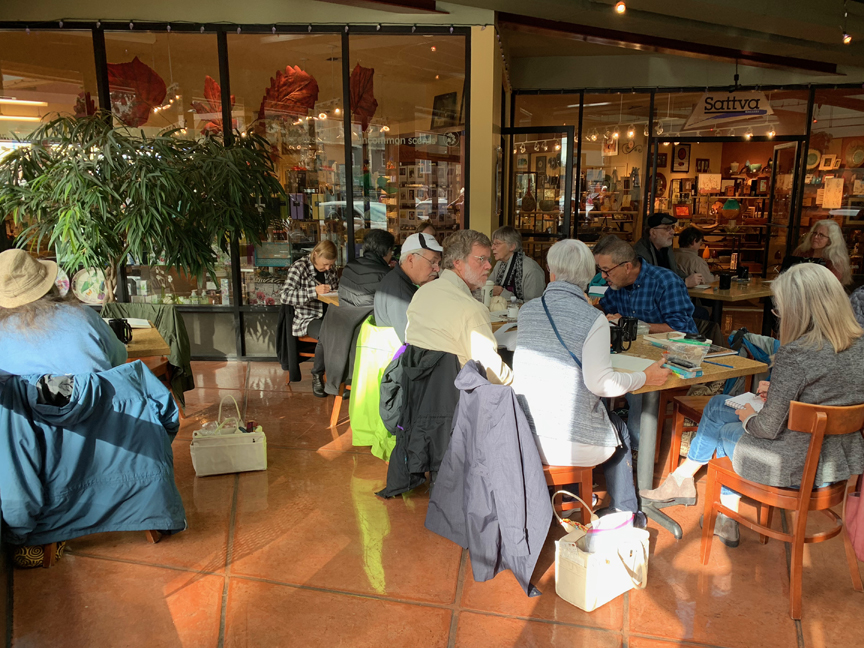 Two views of the group – total of 18 turned out, with two newbies!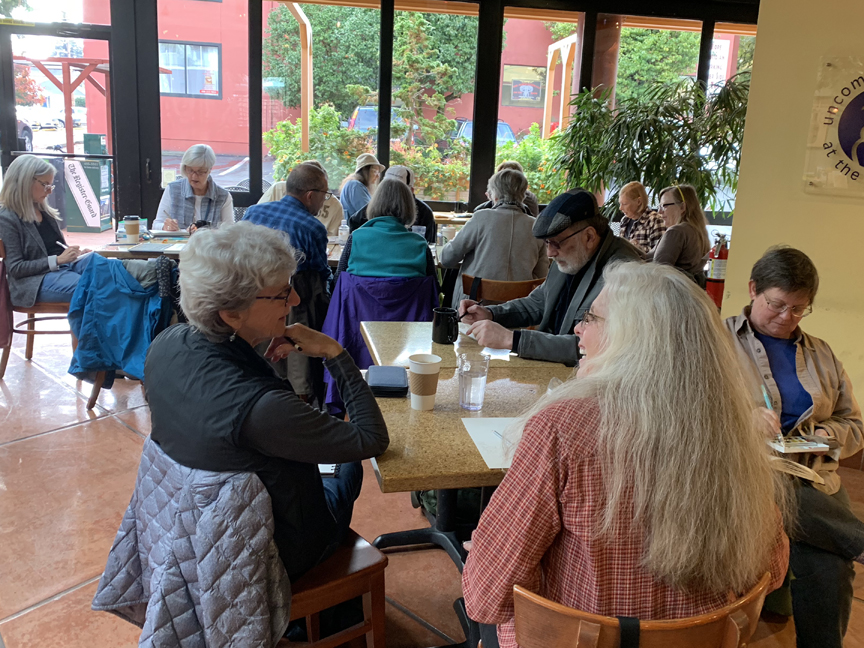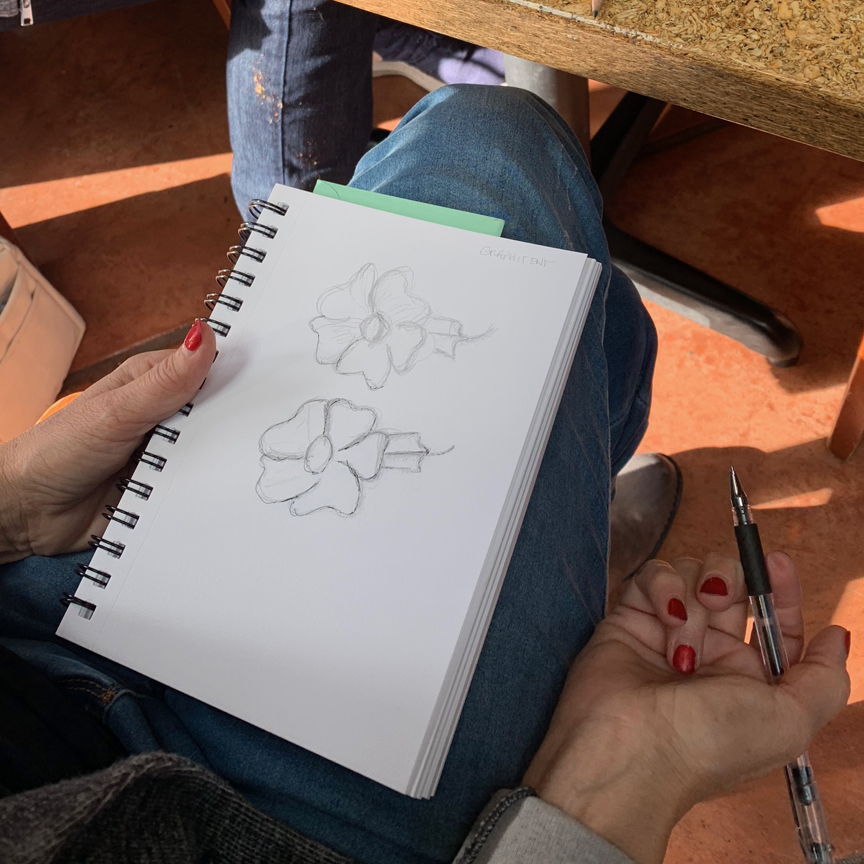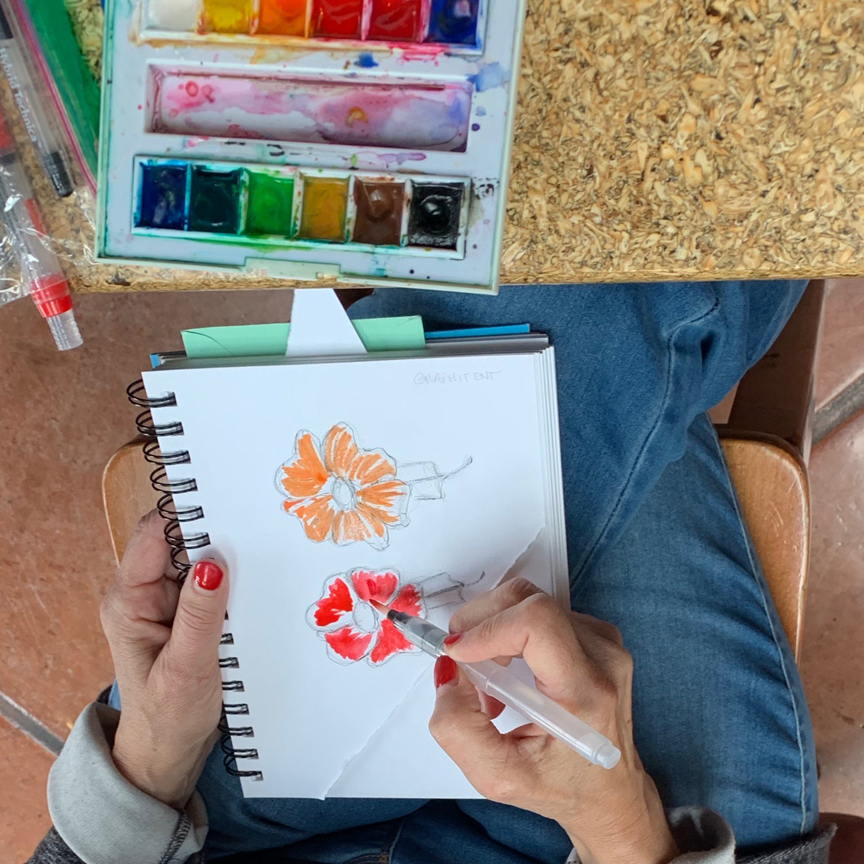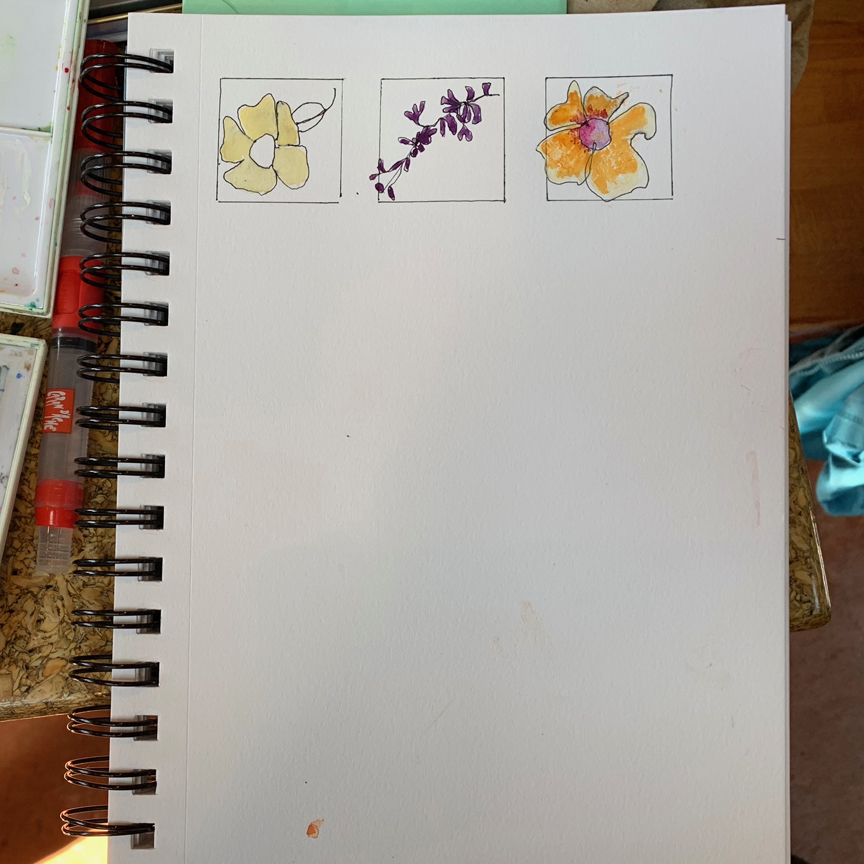 Amy's back, having a break in her studies at Oregon State. You can see how her art training there translates into getting after it! Nice.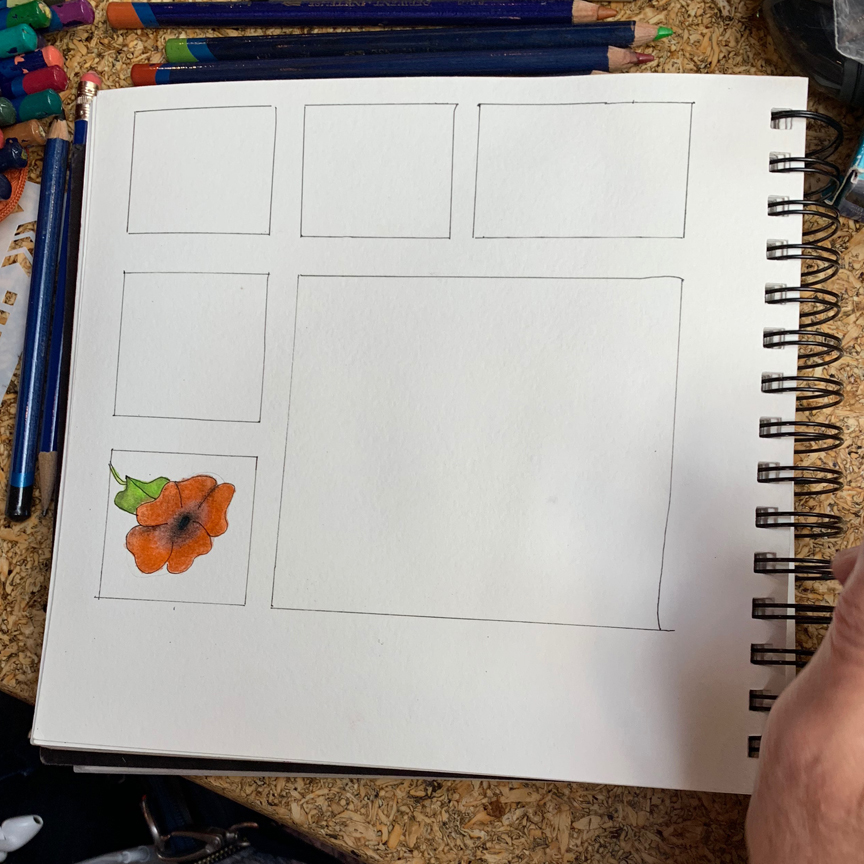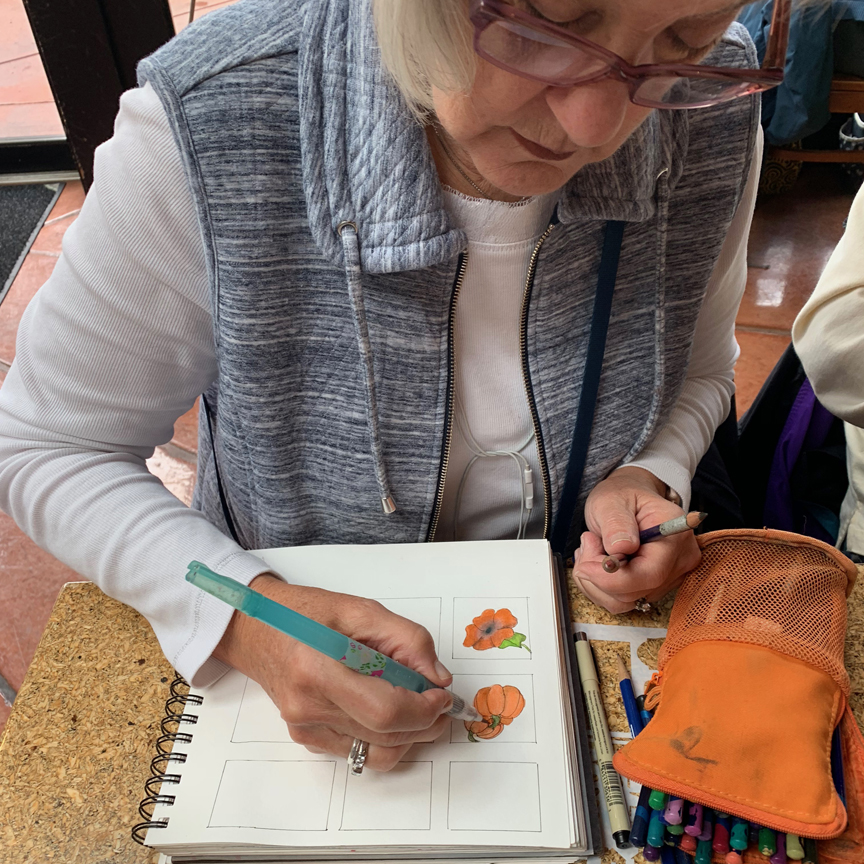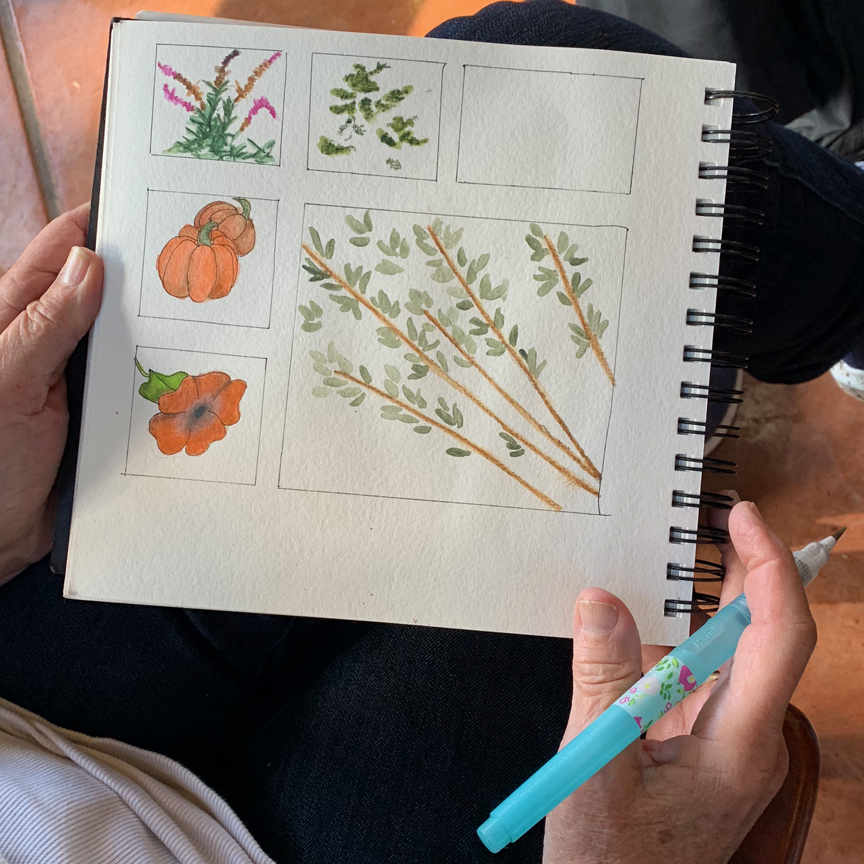 Katie was intrigued with the flower (Thumbergia) that Amy brought in from an outside vine, and her page designs spun off from there.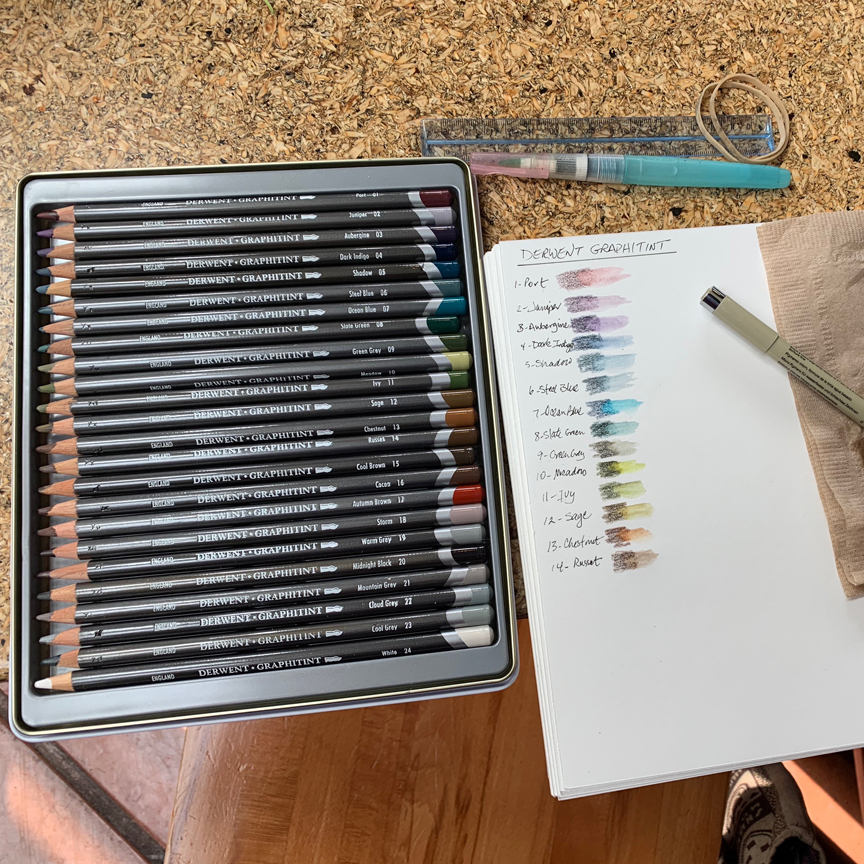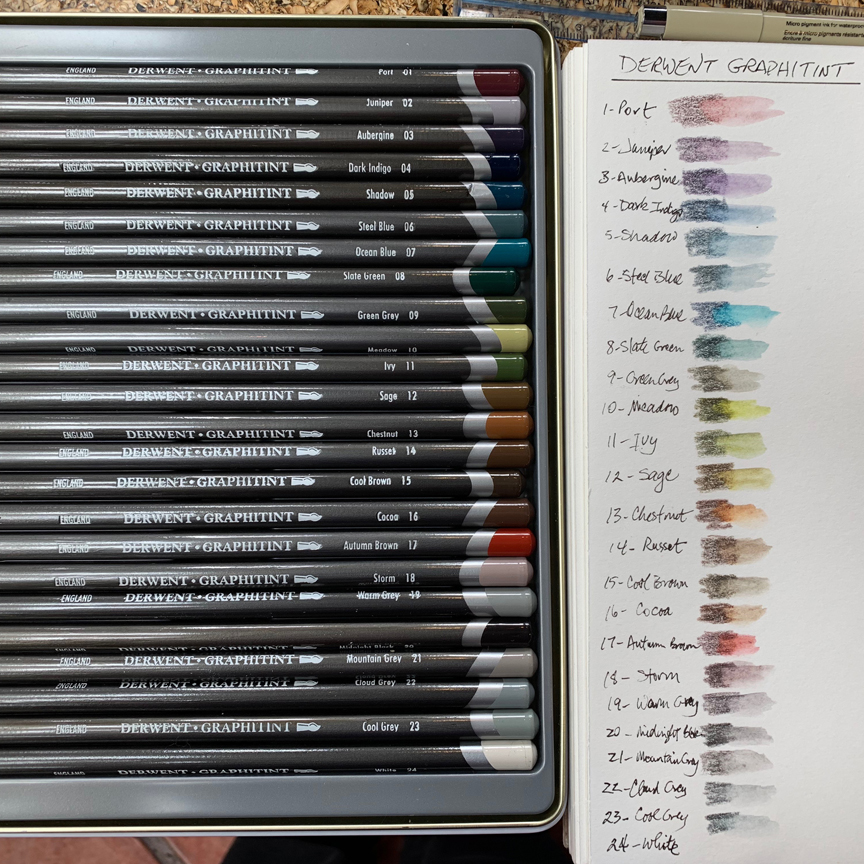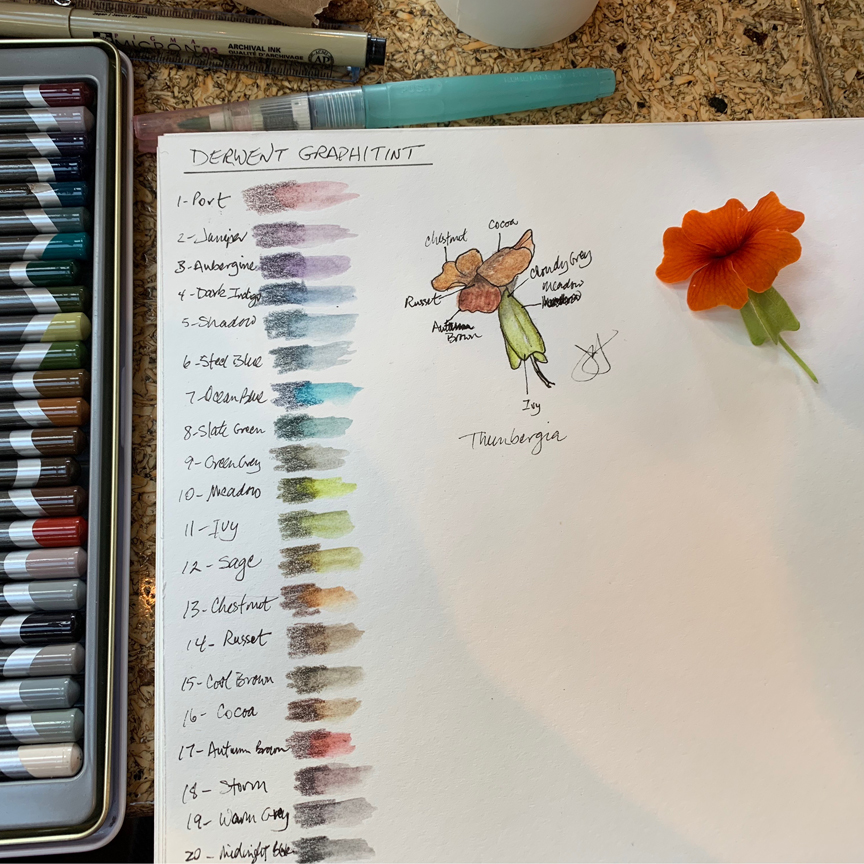 Jane was busy putting together a chart showing Derwent Graphi-tint pencils, dry & wet. Then she sketched the flower with them.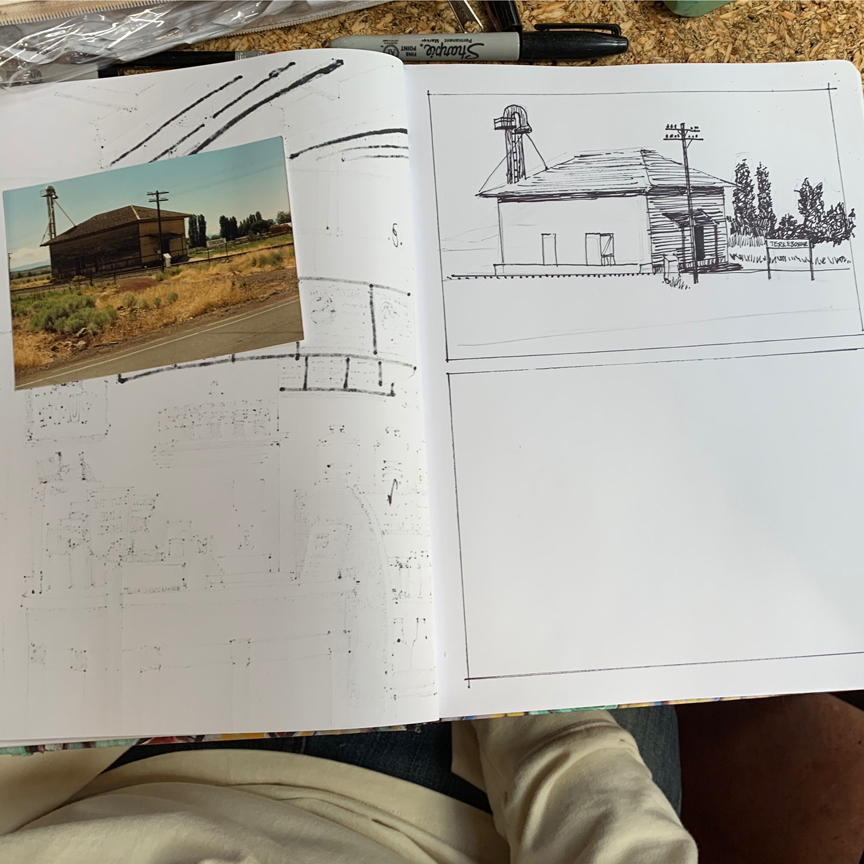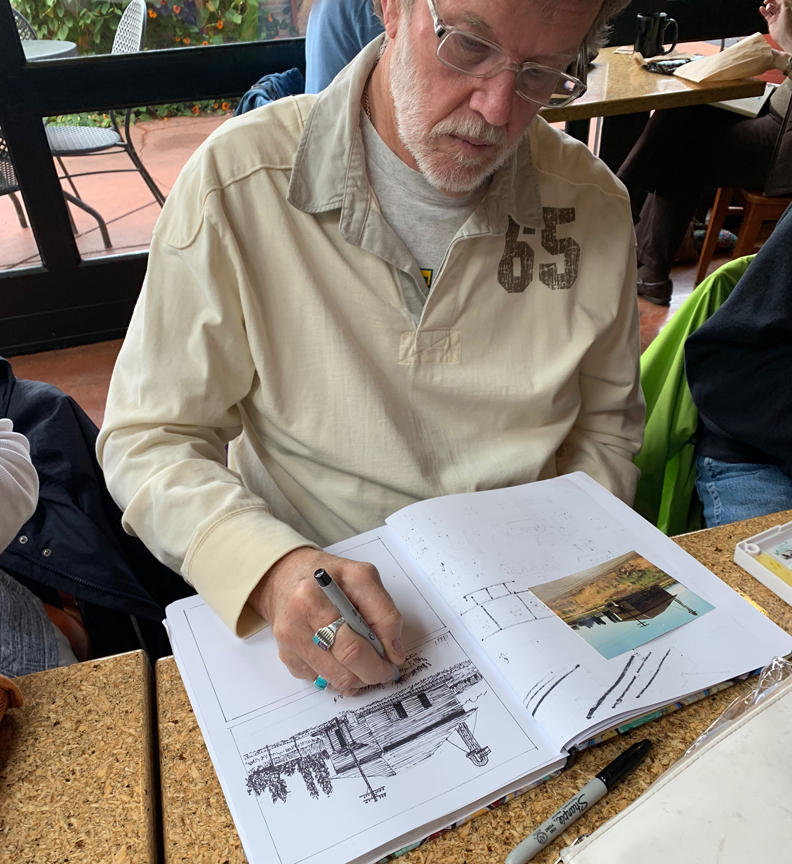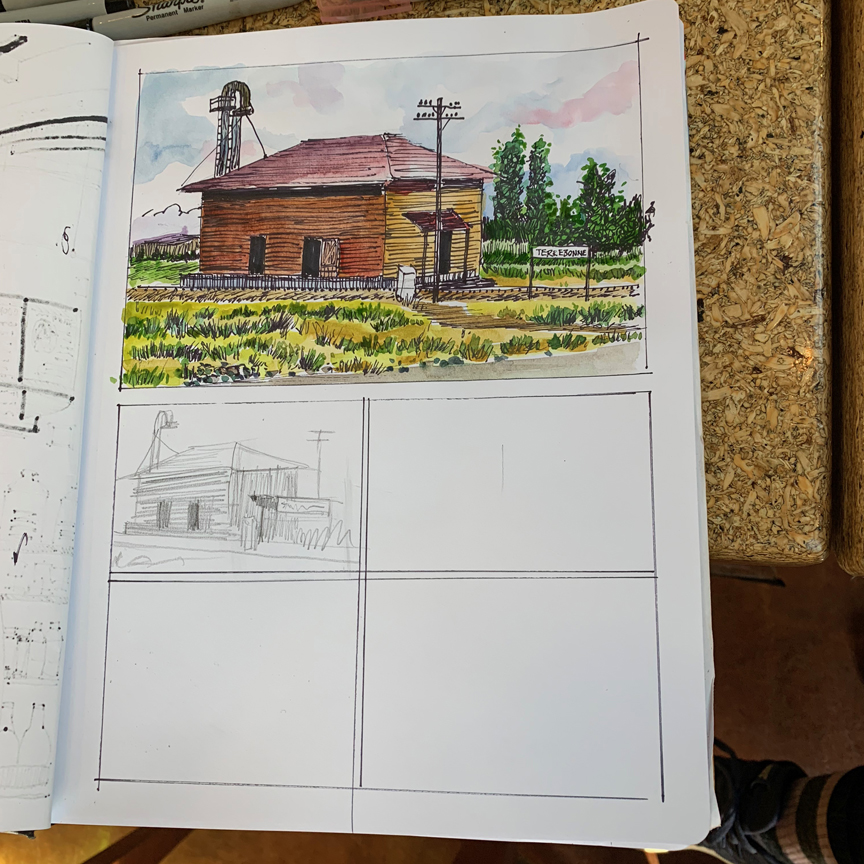 Jim was using a photo of an old building as the basis for his sketch study – love what happened when he added watercolor.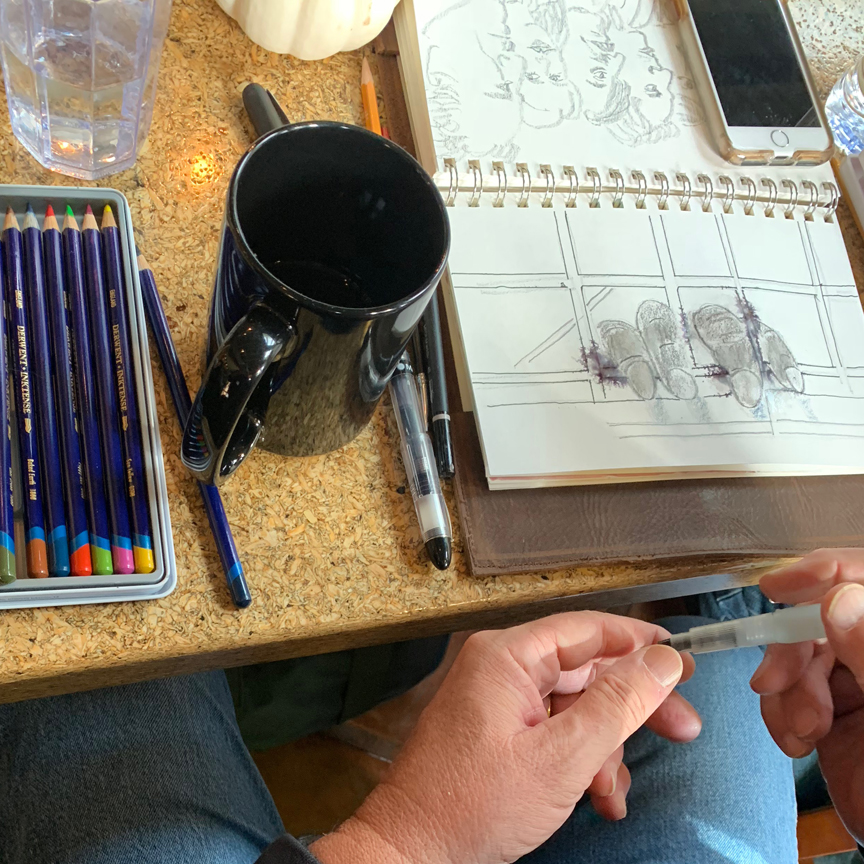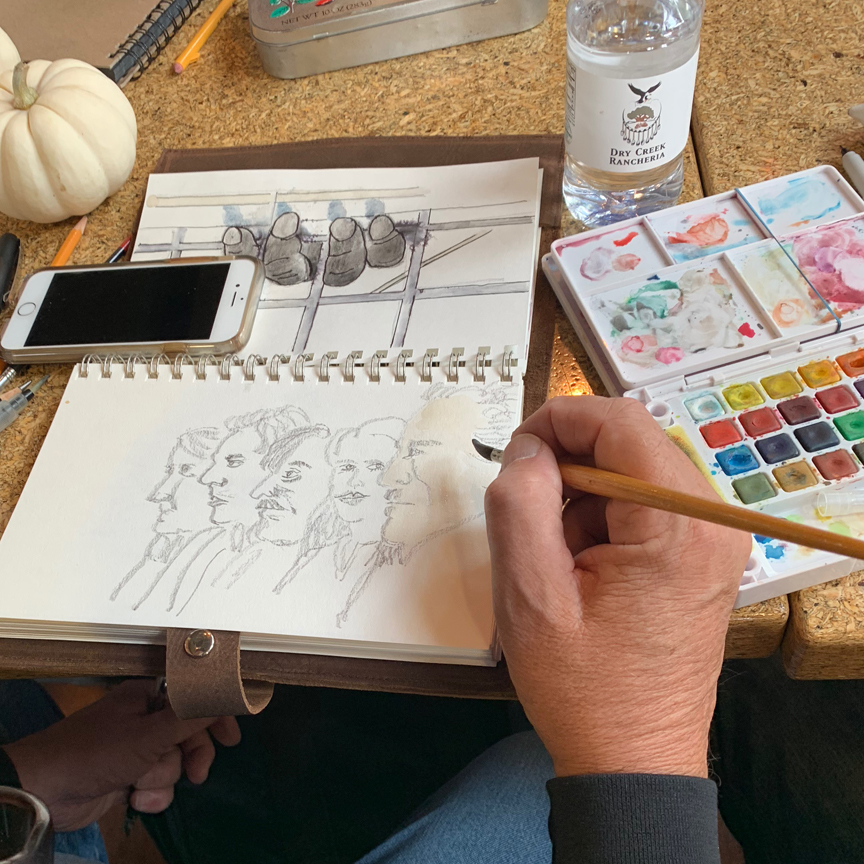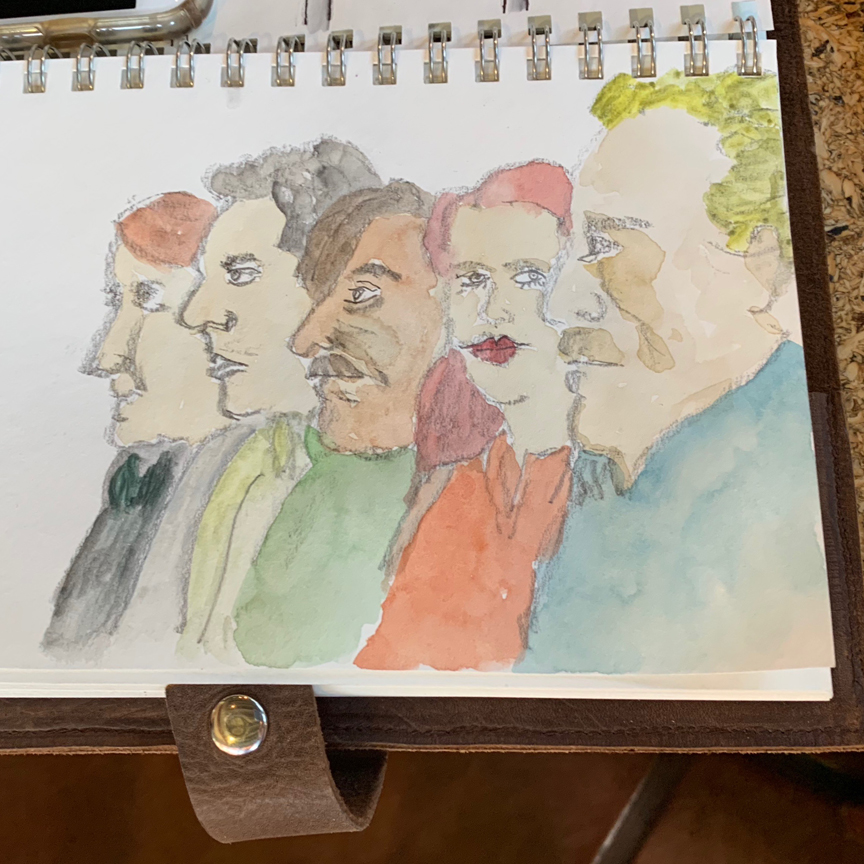 Bill dared to try out his Derwent Inktense  colored pencils (& water soluble ink), then back to a watercolor treatment for the portraits.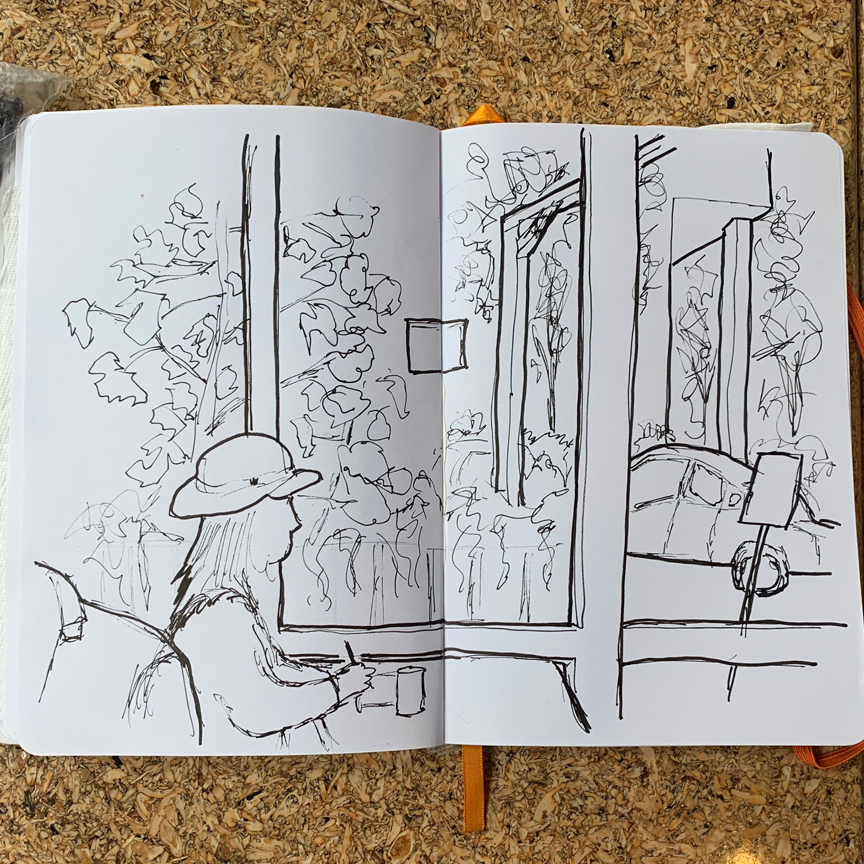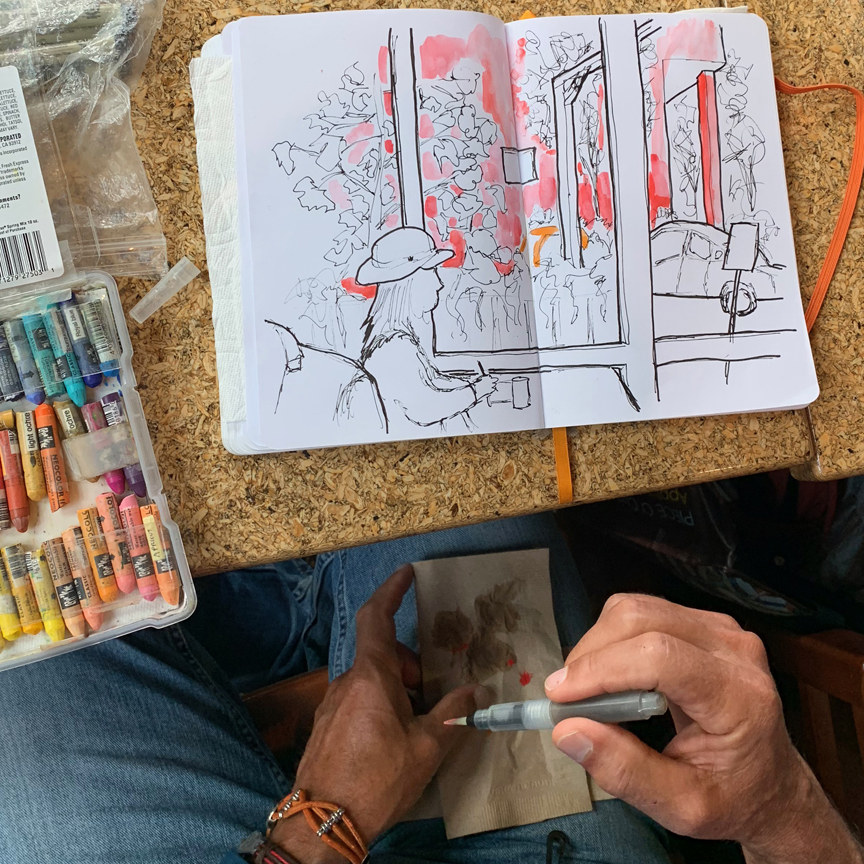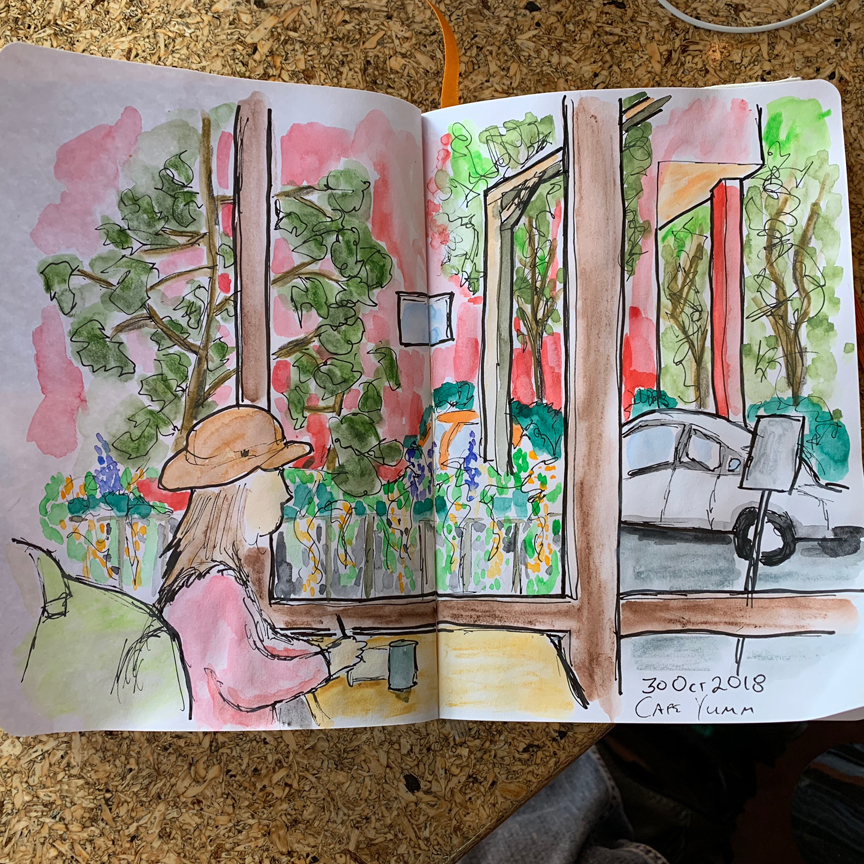 Hugh sketched what was in front of him – Laura at the table in the window, and the scene beyond – look how that color popped!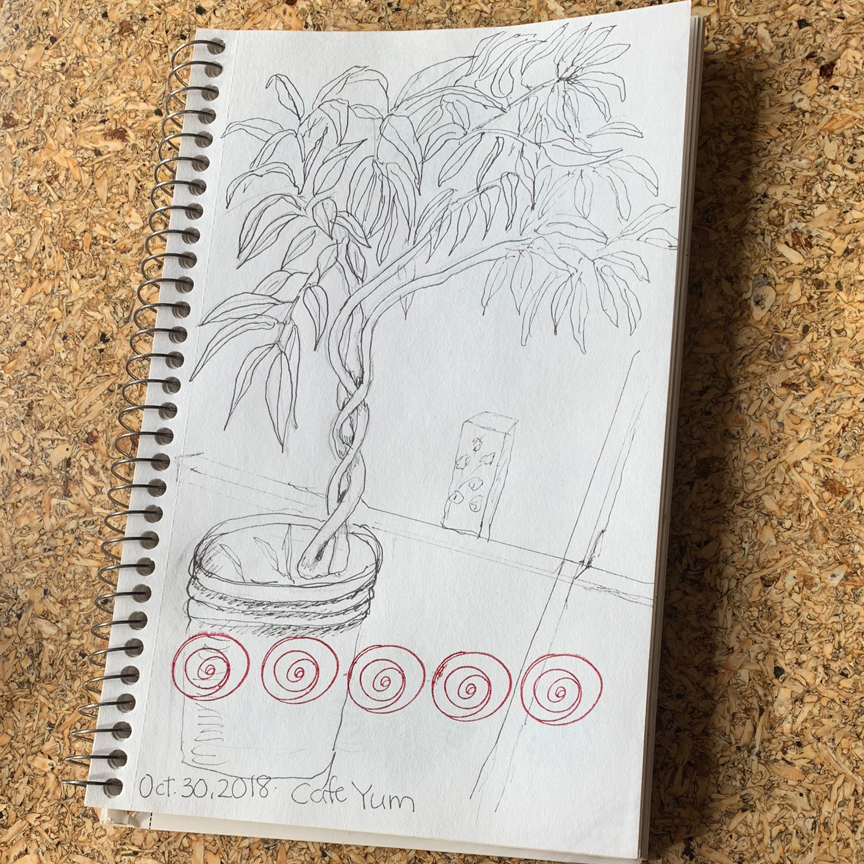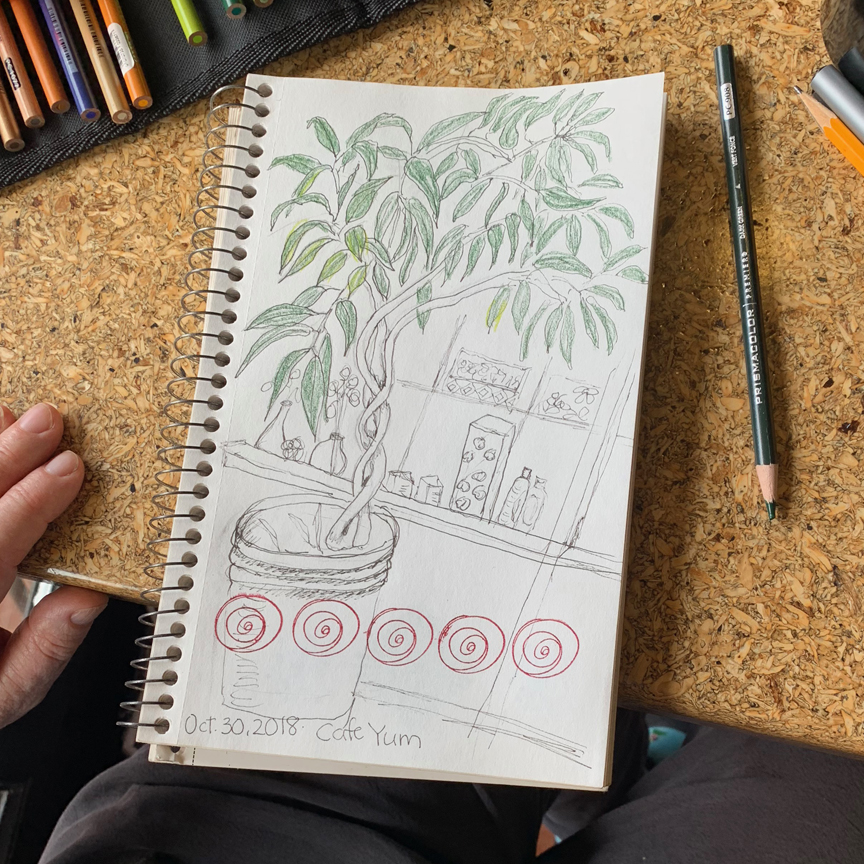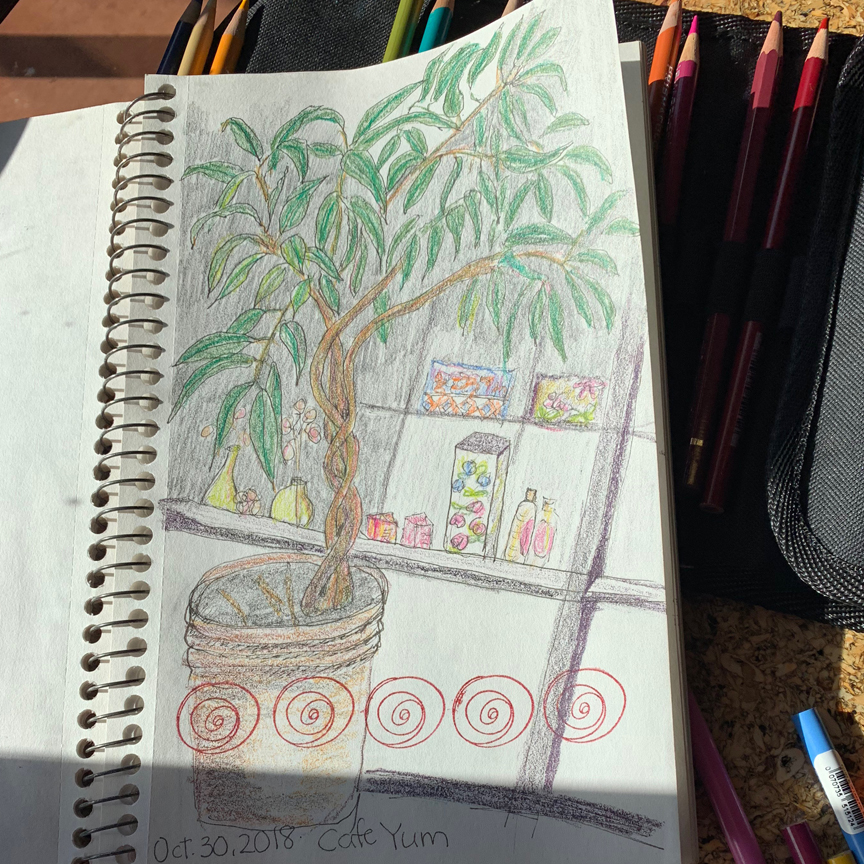 Here's what Laura was seeing – that challenging braided trunk tree and the shop window beyond. The stamps worked well on the page.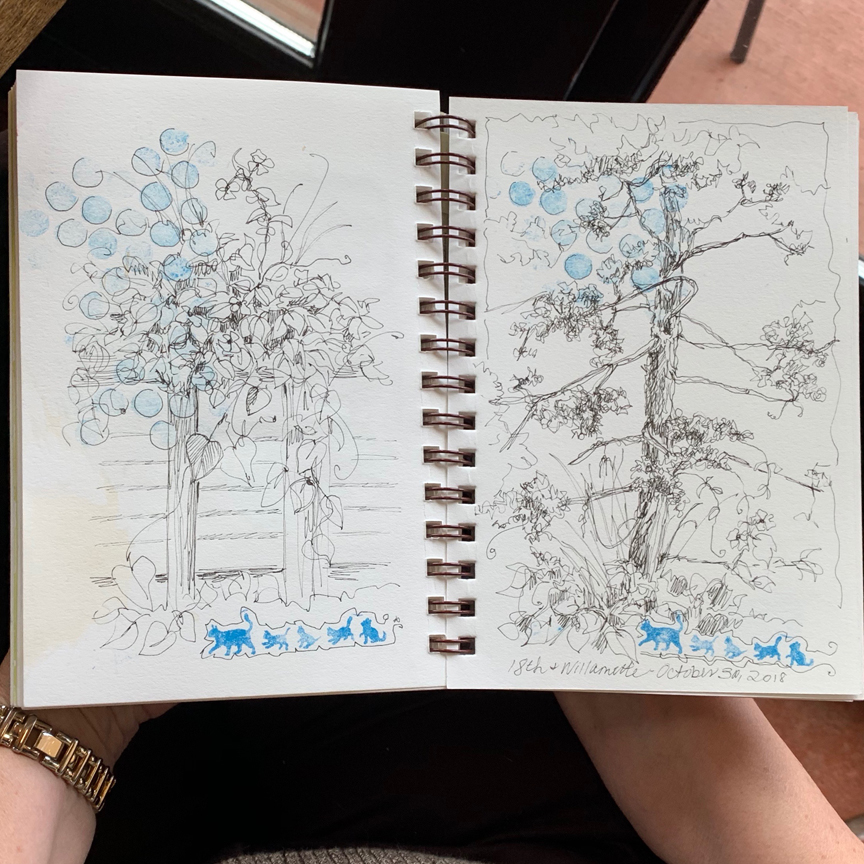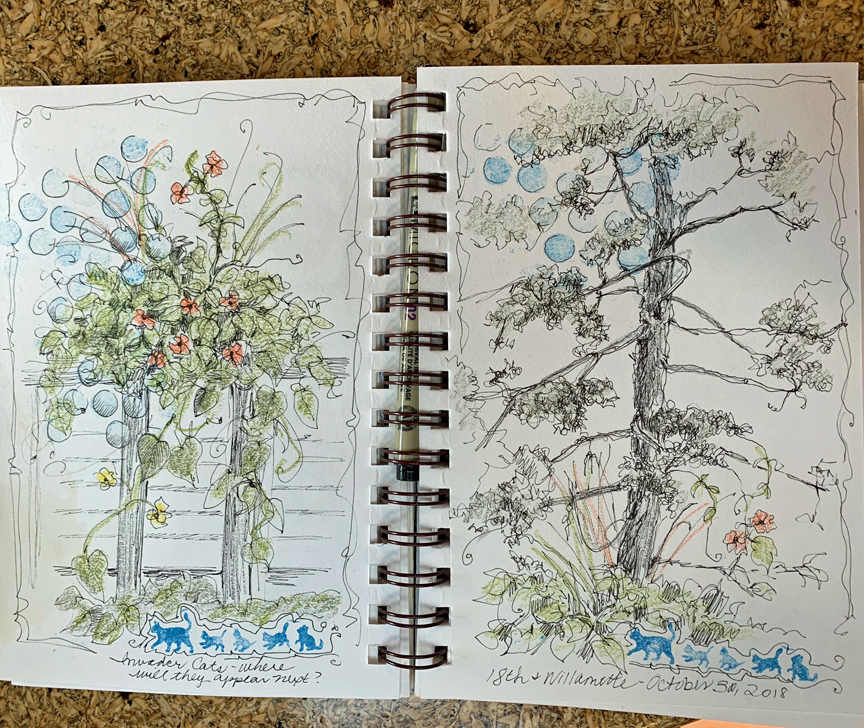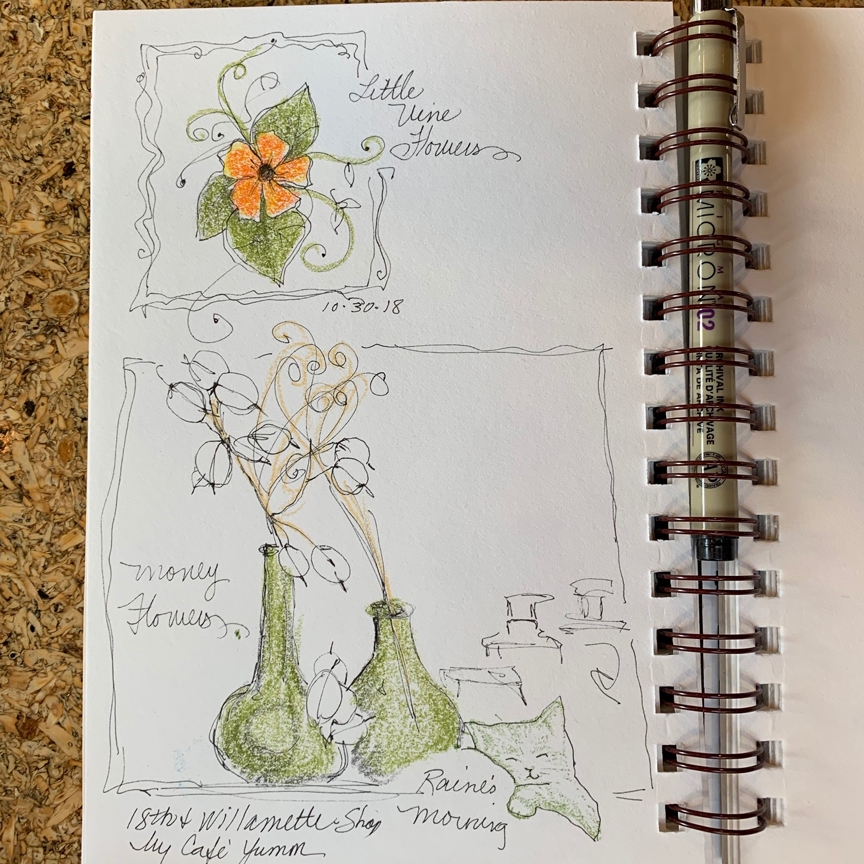 Bev's pages are such a delight – wonderful images of what she sees around her,  special drawn frames, and rubber stamped images, too.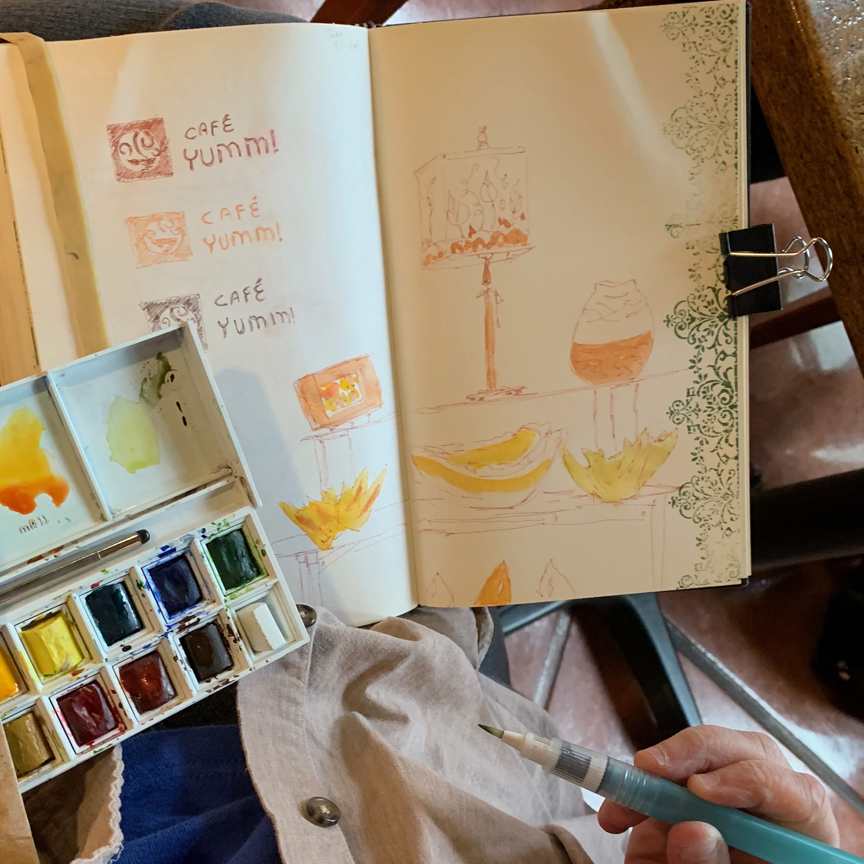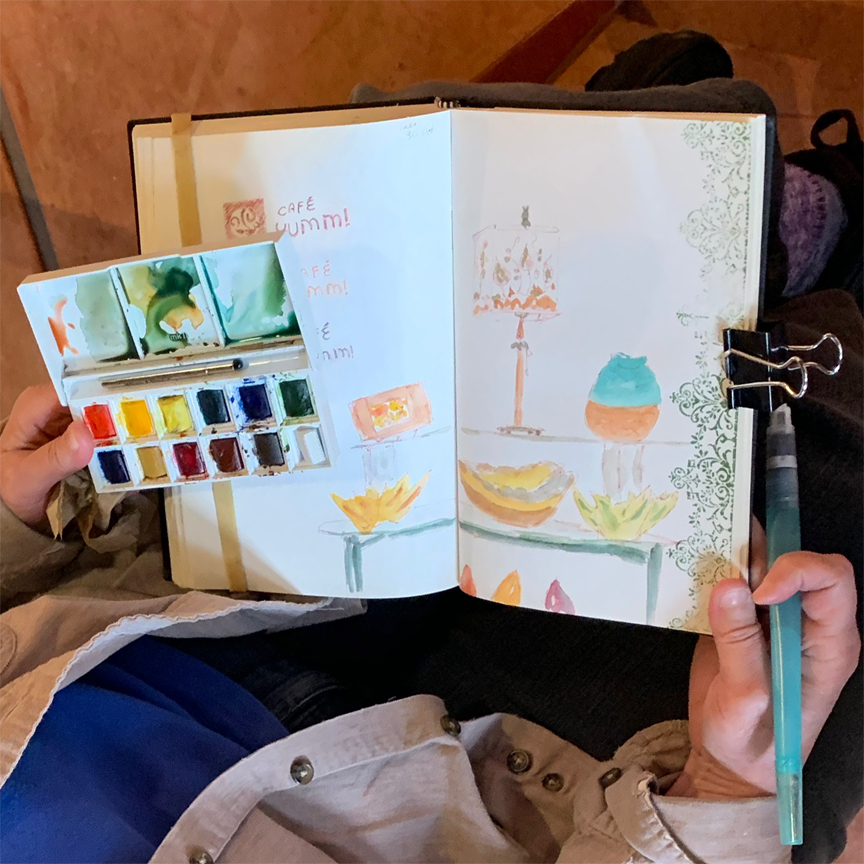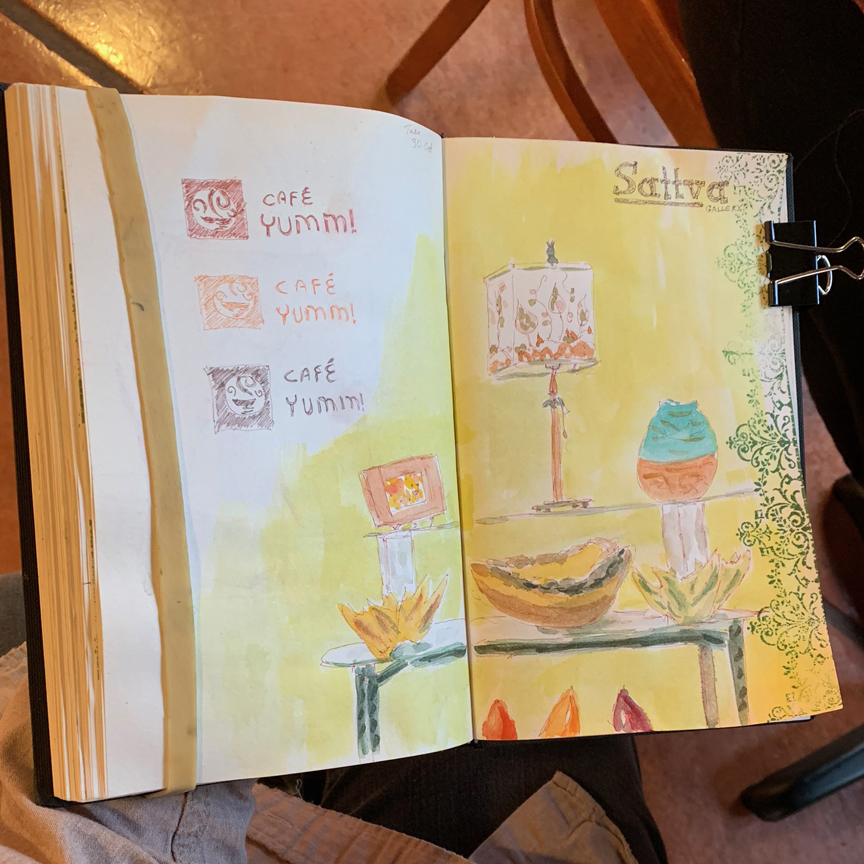 Are those Café Yumm stamps? Such a nice border for Daisy's warm detailed window display. That yellow background really works.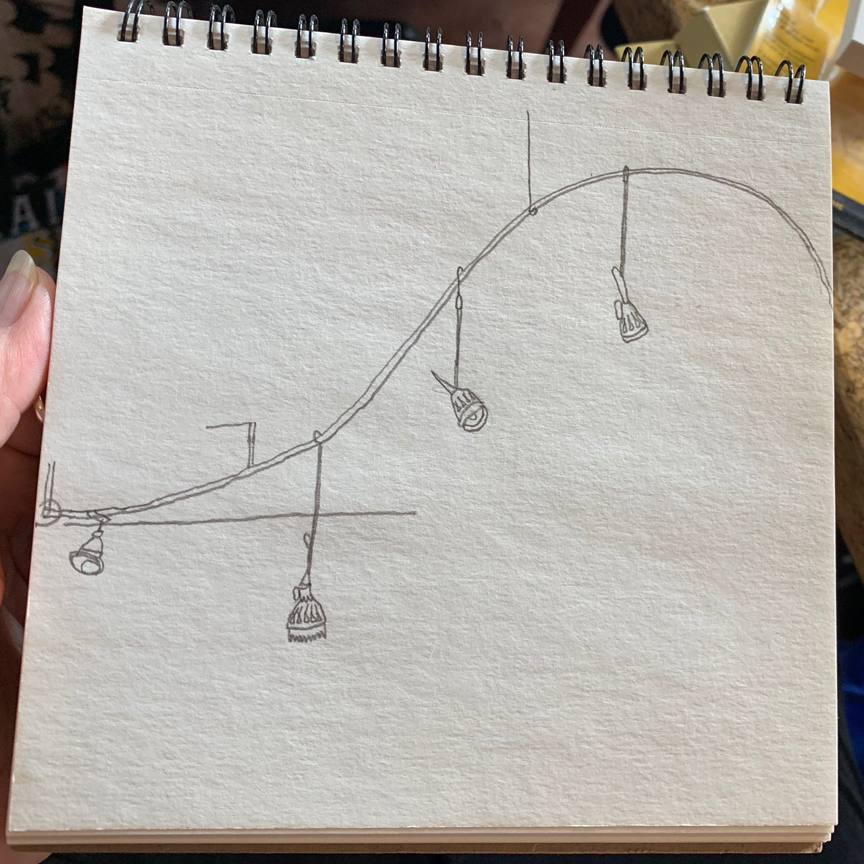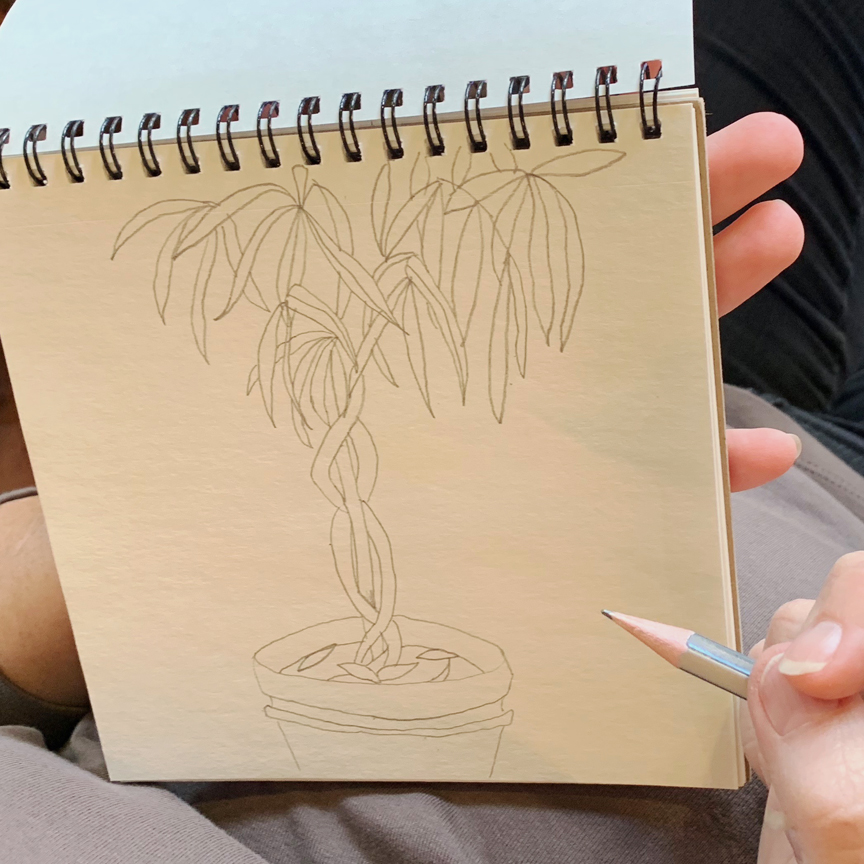 This was Jude's 2nd time with us, and look what challenging subjects she chose to draw! The sinuous lighting above, and that twisty tree!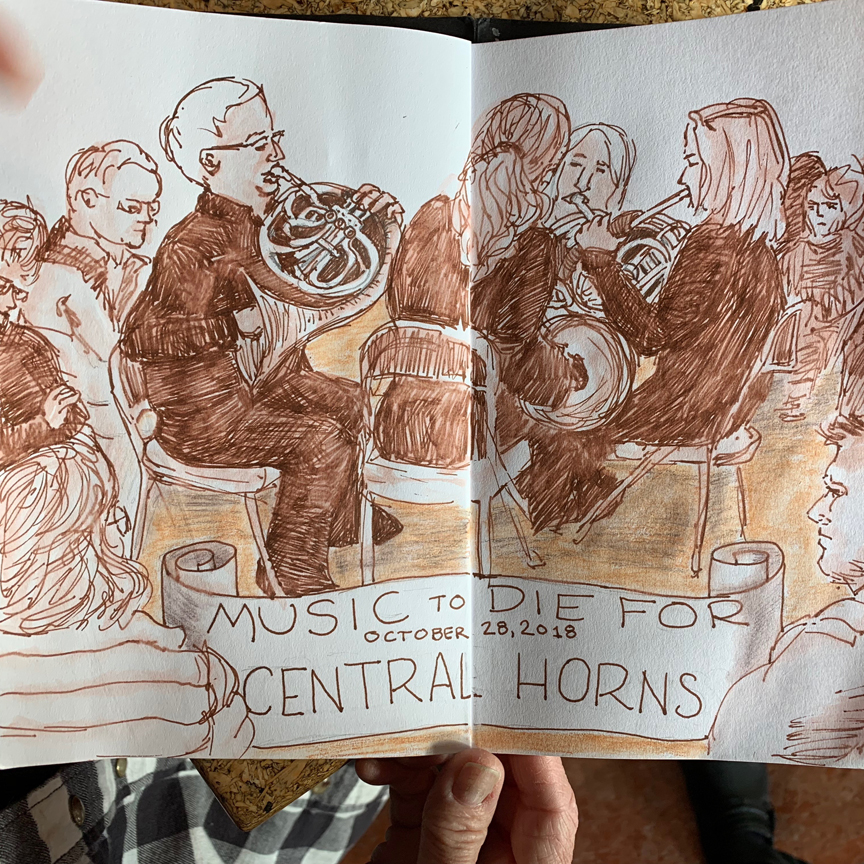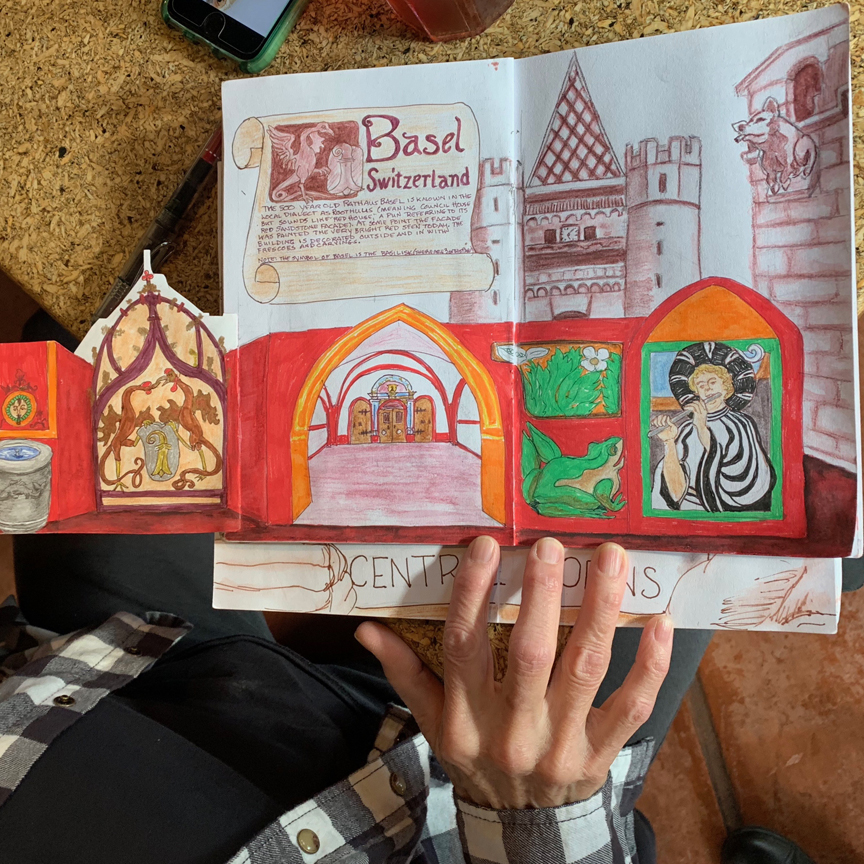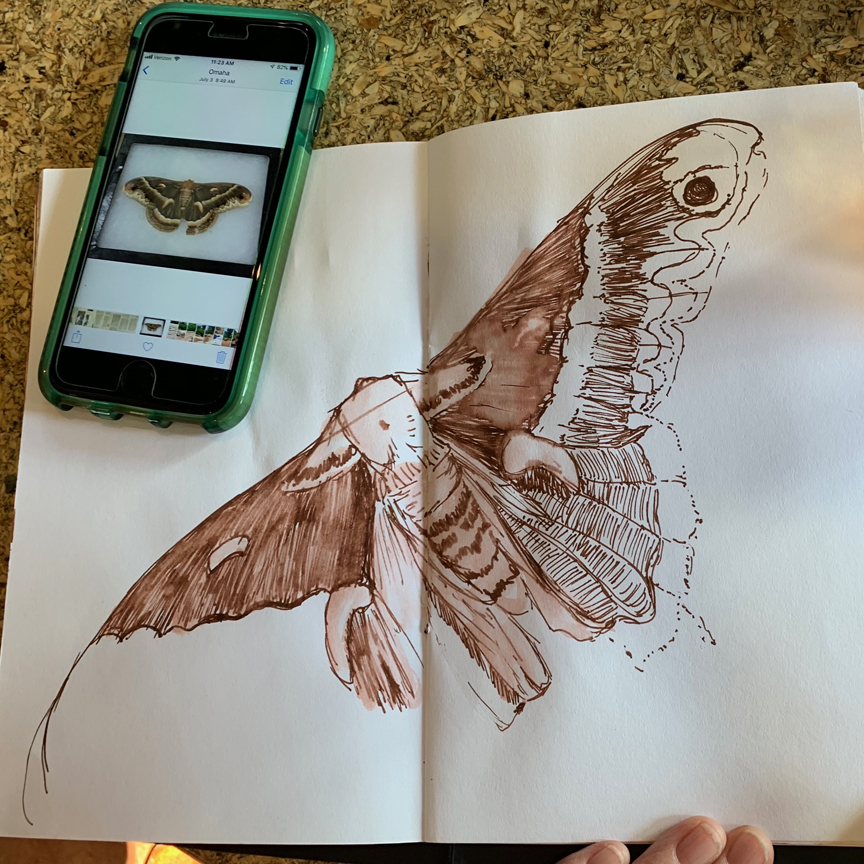 Barb Sh shared with us her last pages of recent events,  then continued to work on this fabulous critter – a moth? WOW.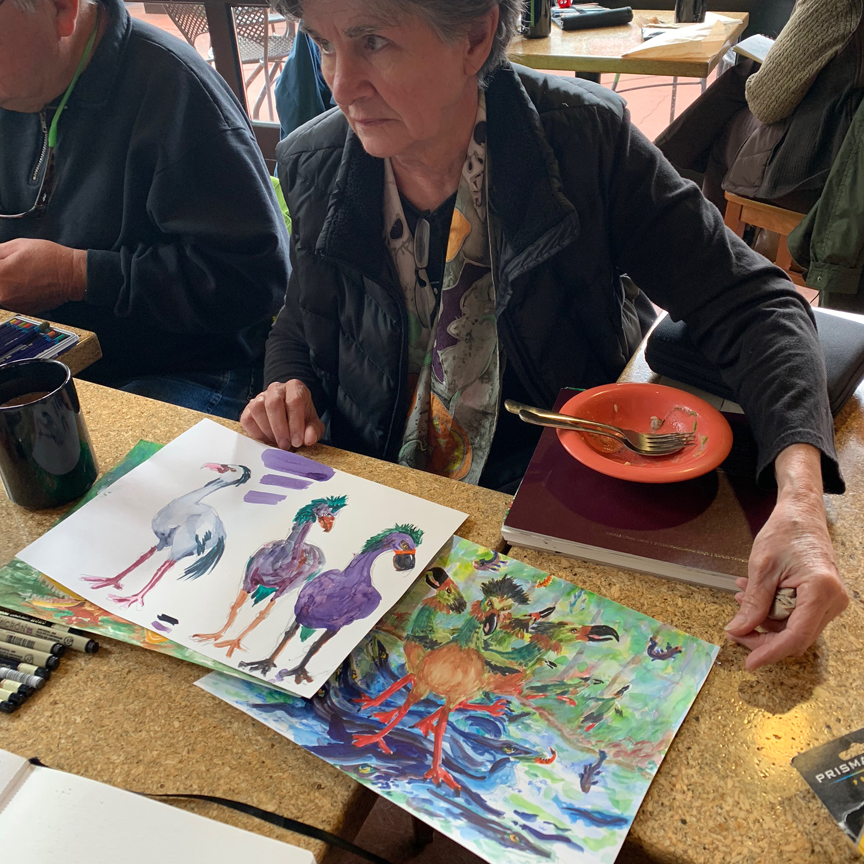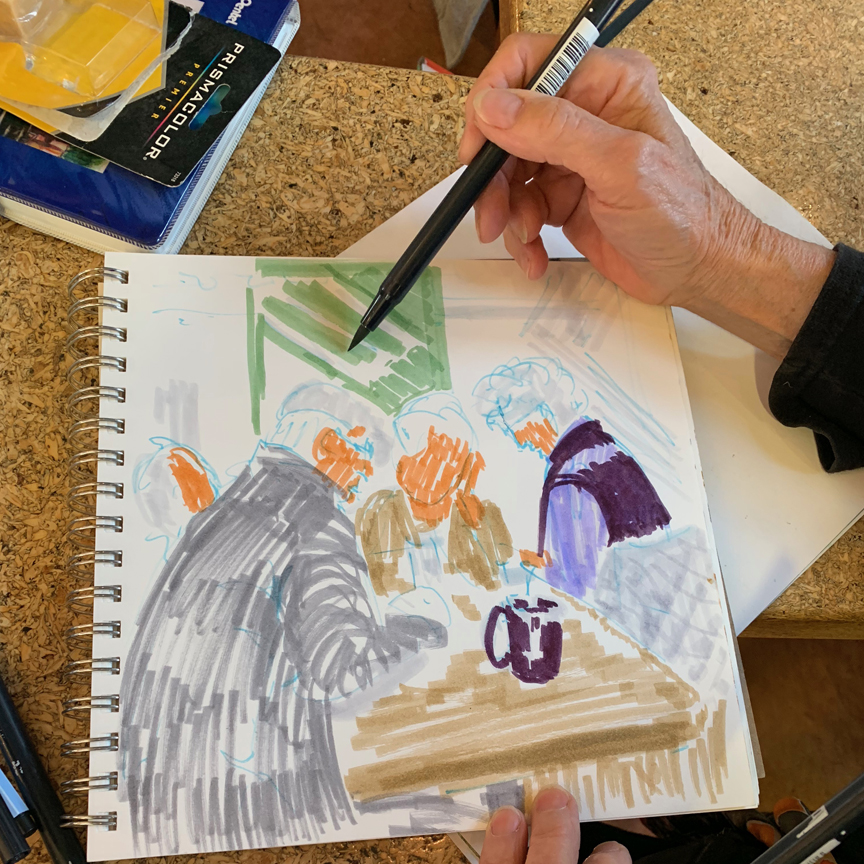 Speaking of fabulous critters, Lealan wanted to know which version we liked best (NO consensus!), then began a sketch of sketchers.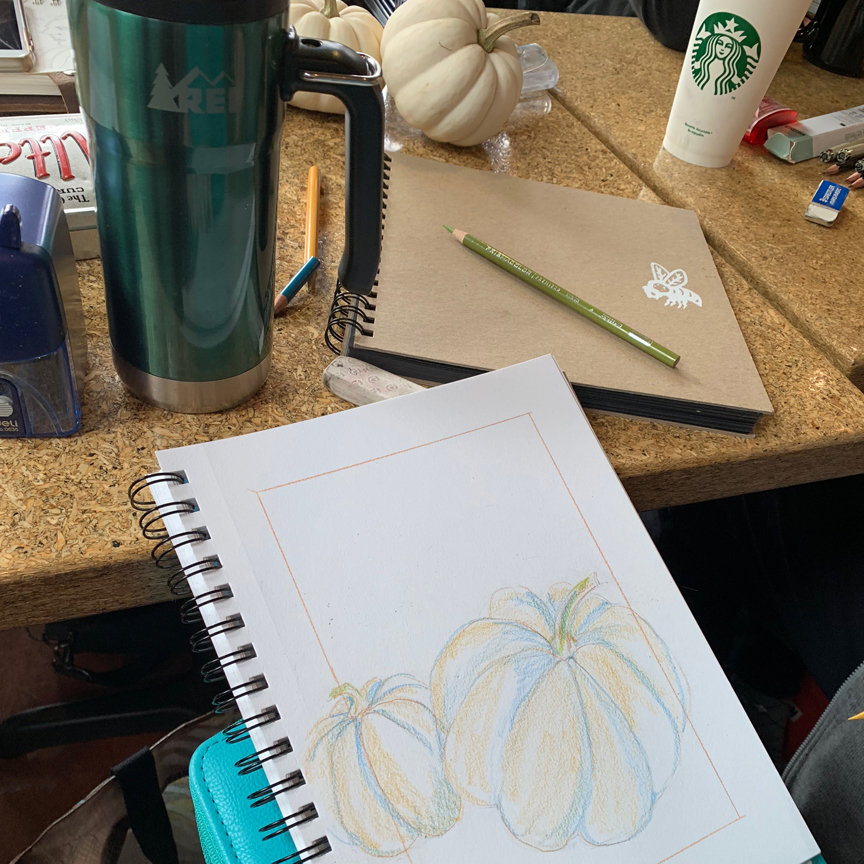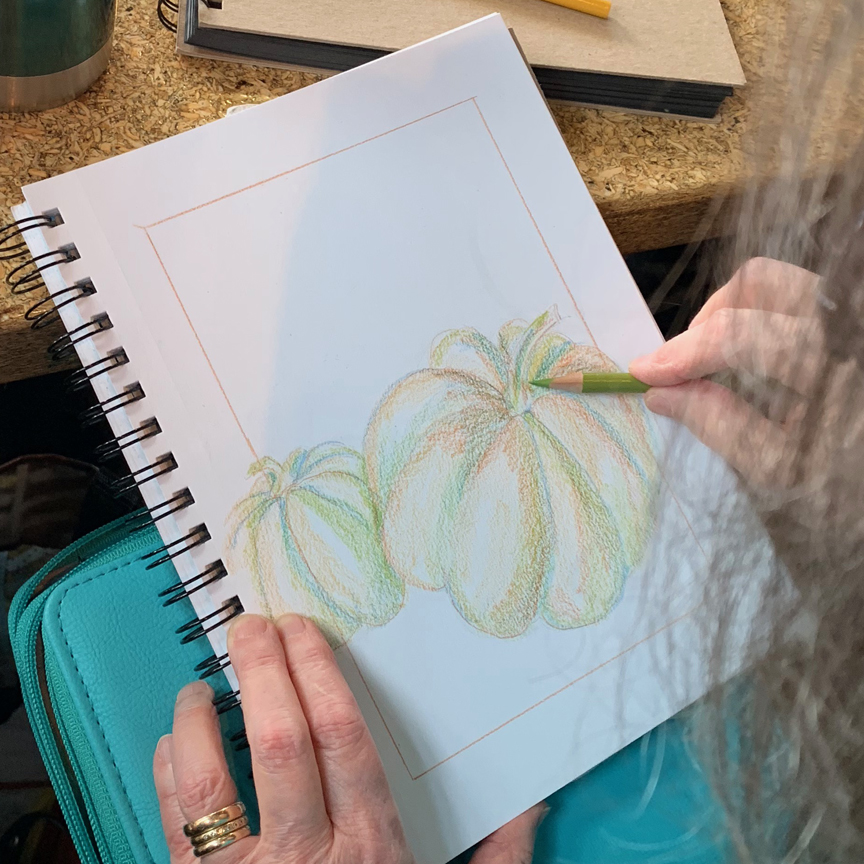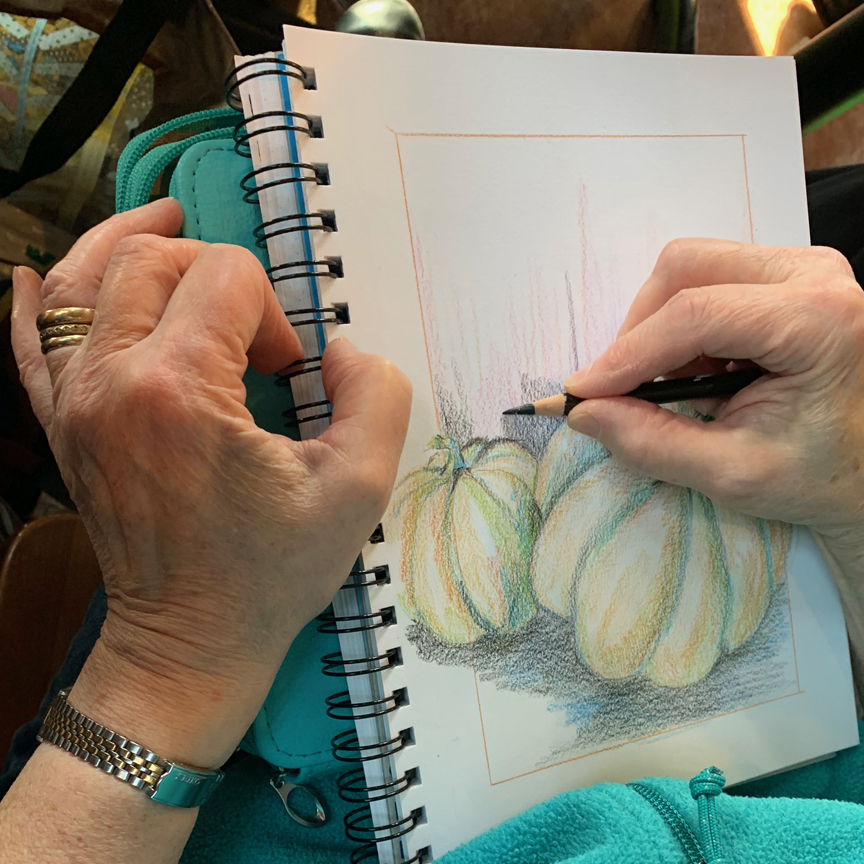 Marsha brought some little white pumpkins – she really brought life and depth to them with her colored pencils, & shadows, too!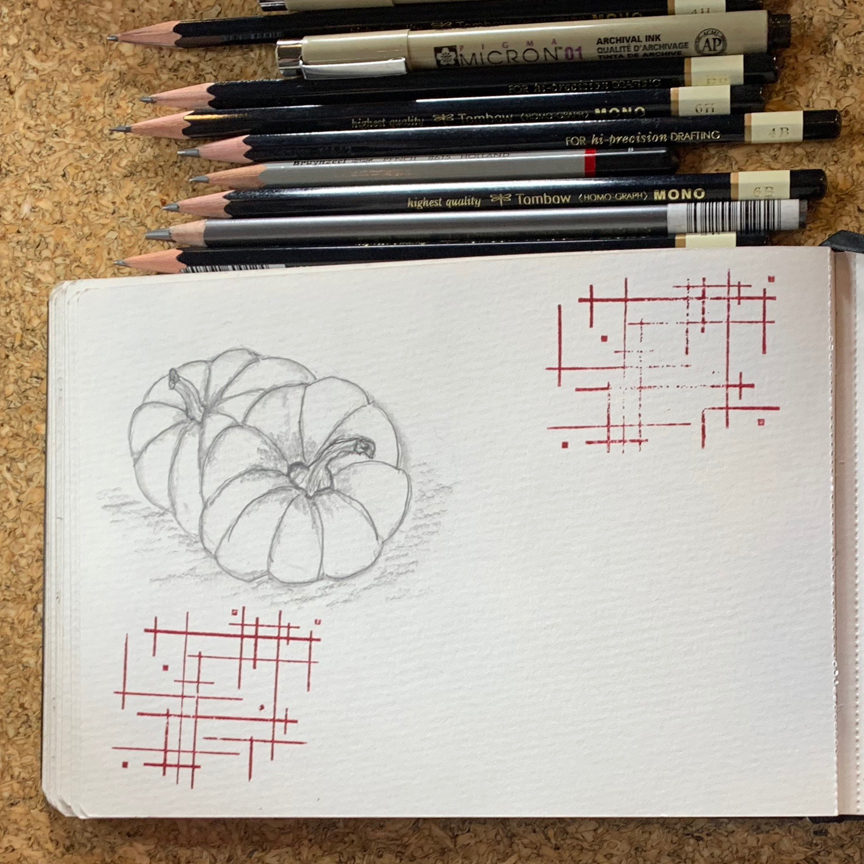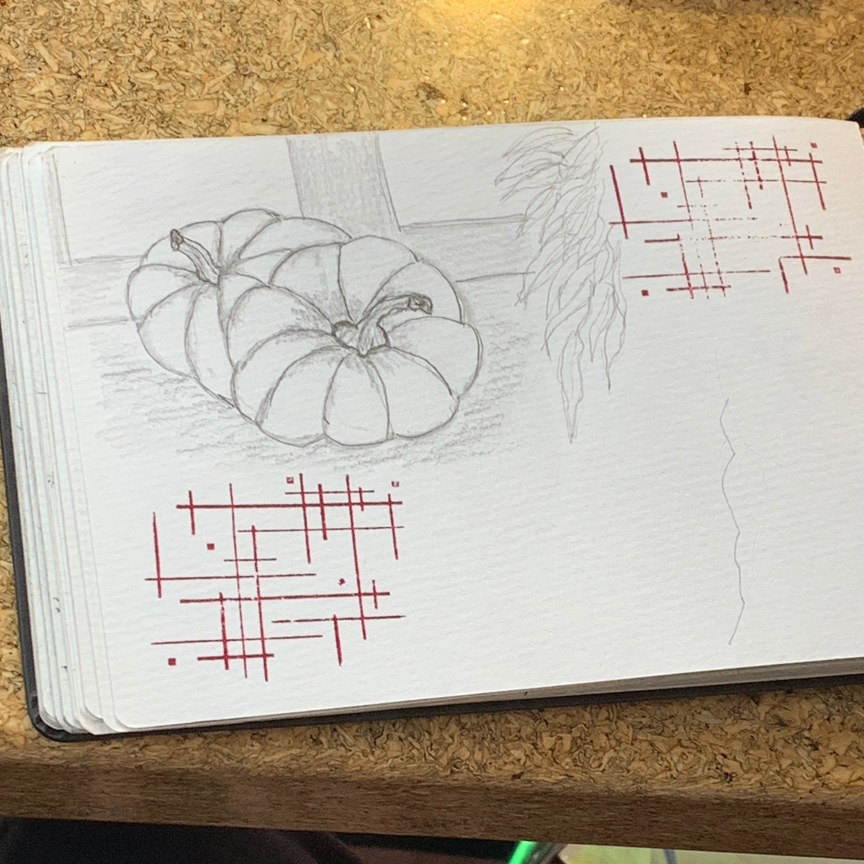 Helga was intrigued with the white pumpkins, too, and look how her use of the pre-stamped page gives a sense of decorative fencing.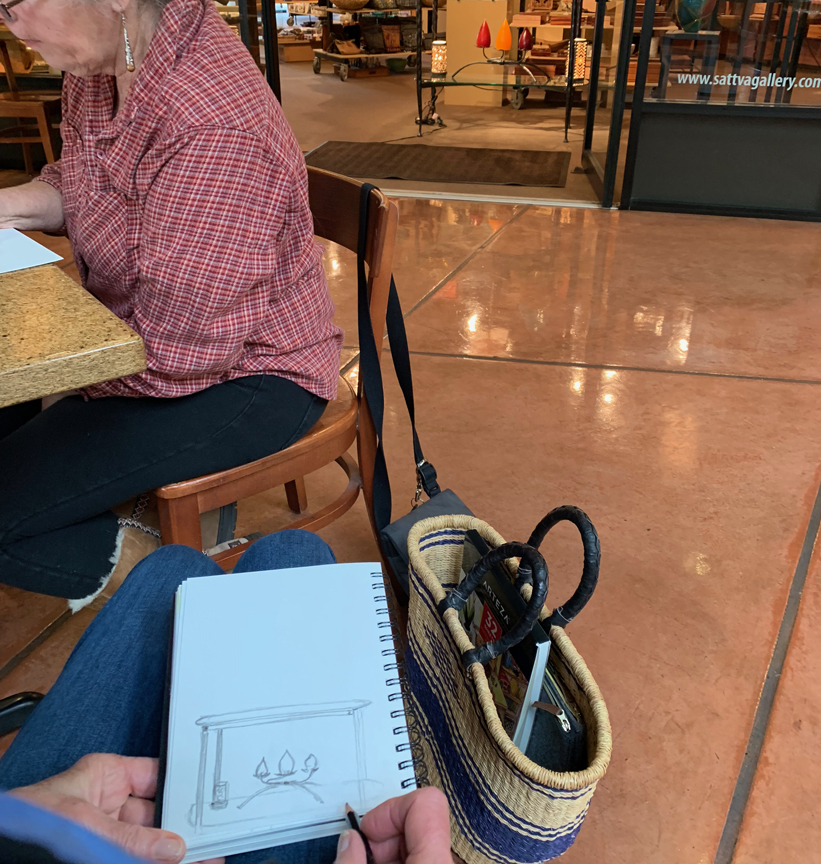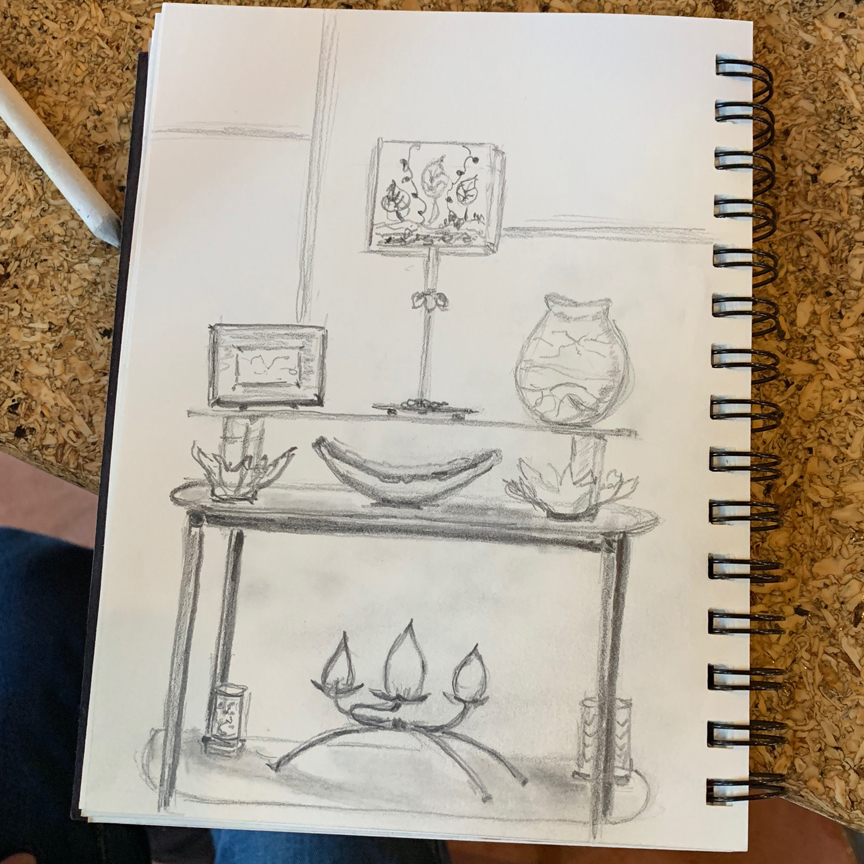 Penny Mc was also fascinated with the store window display, starting with the bottom shelf and working her way up.  It all fits!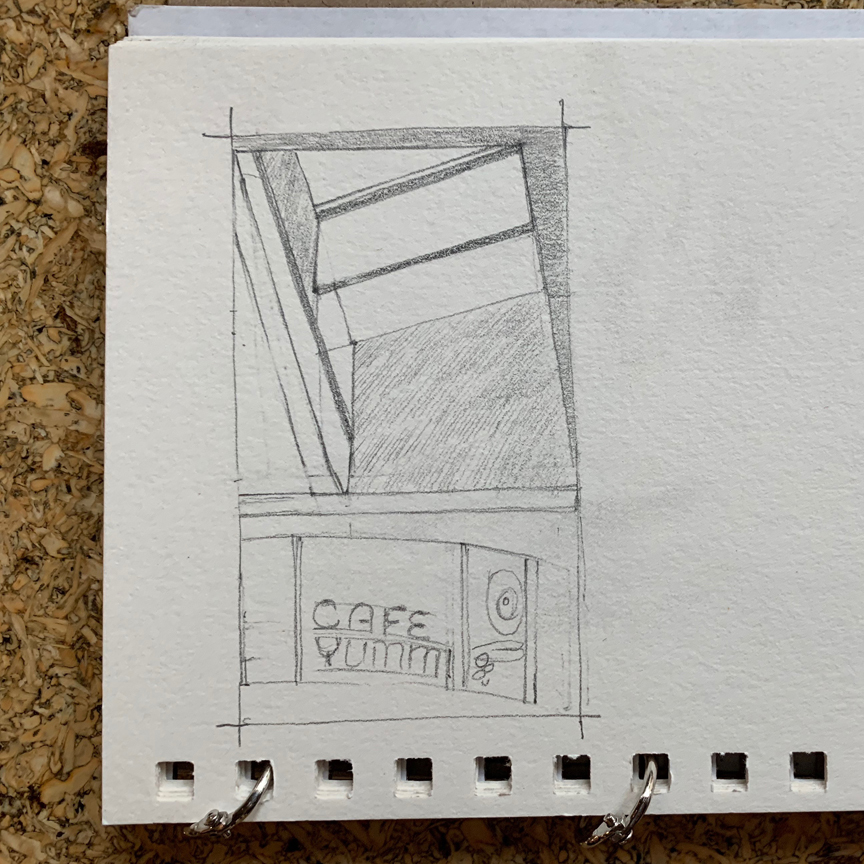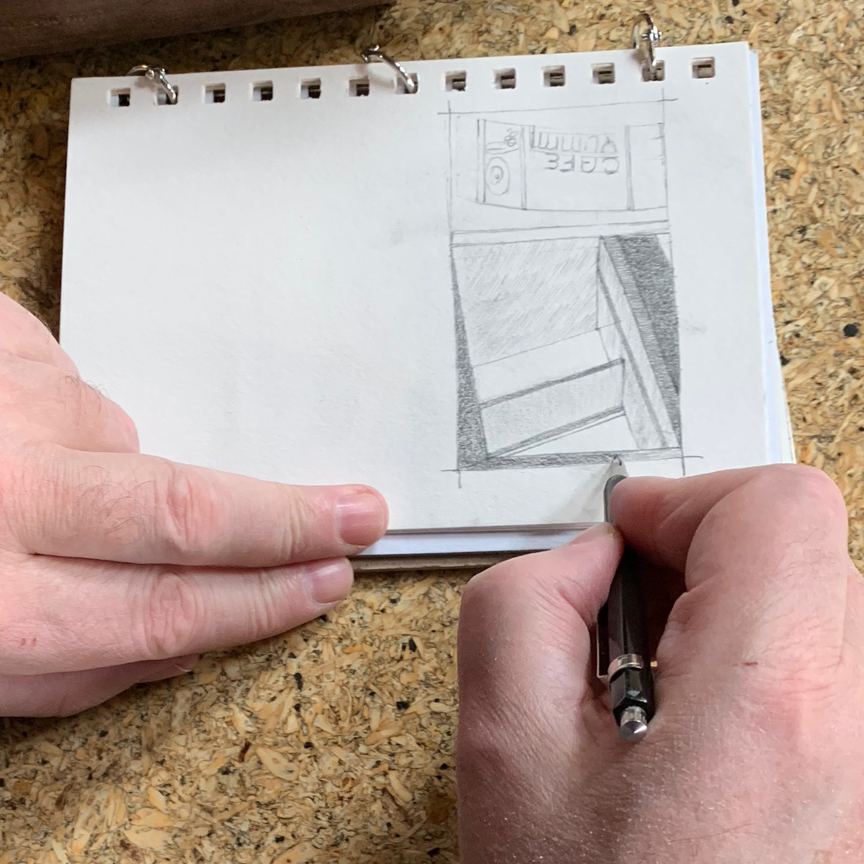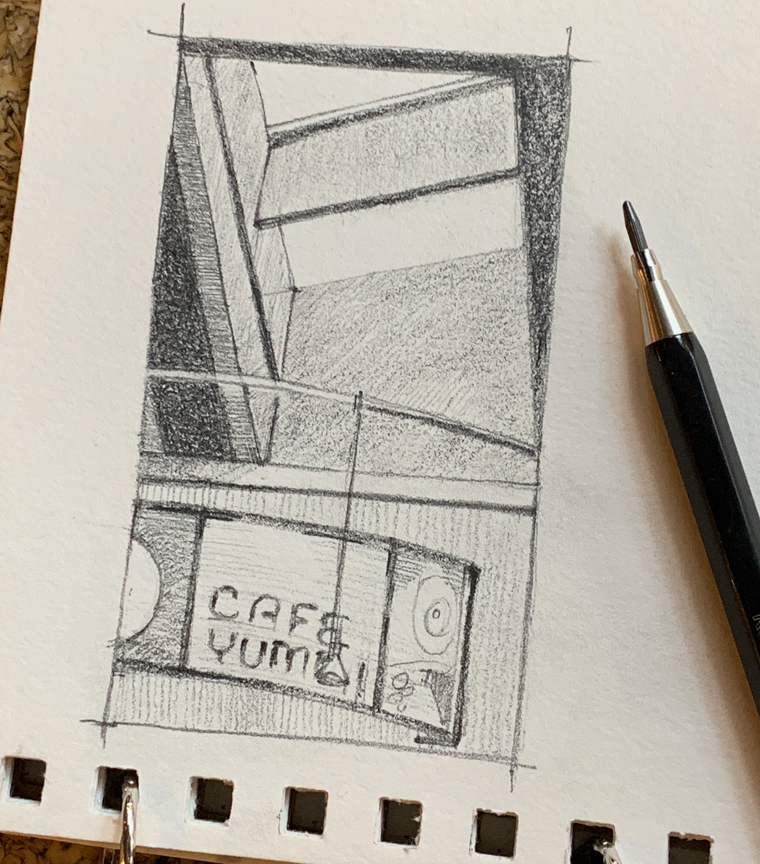 Not everyone can work with graphite as successfully as Serge does (it often smears across the page for me!) – wonderful vignette!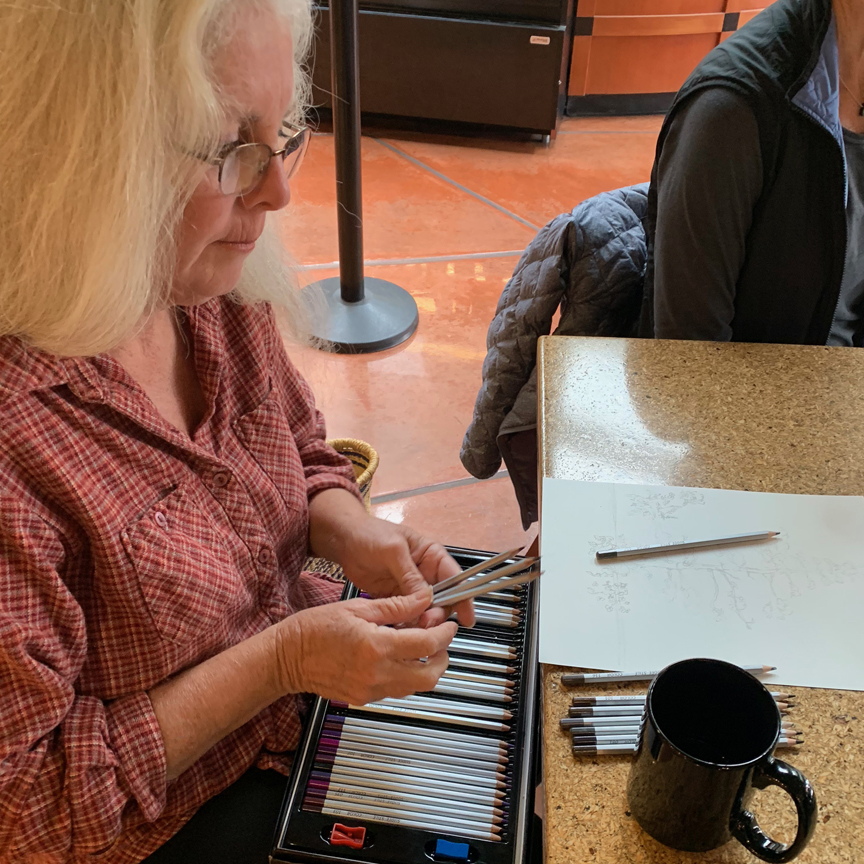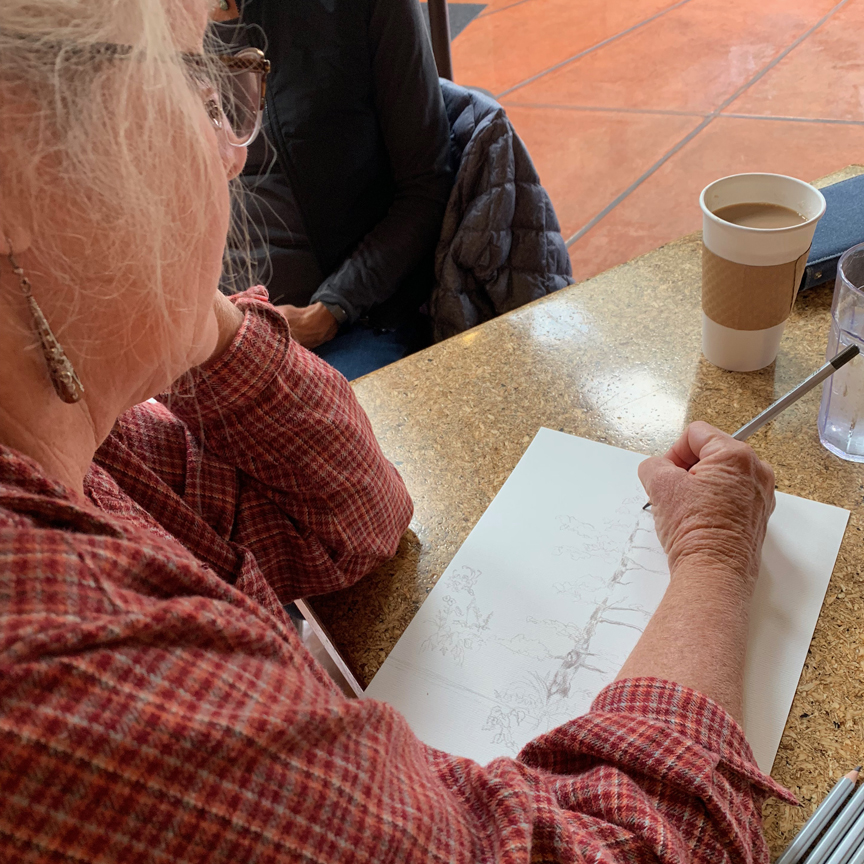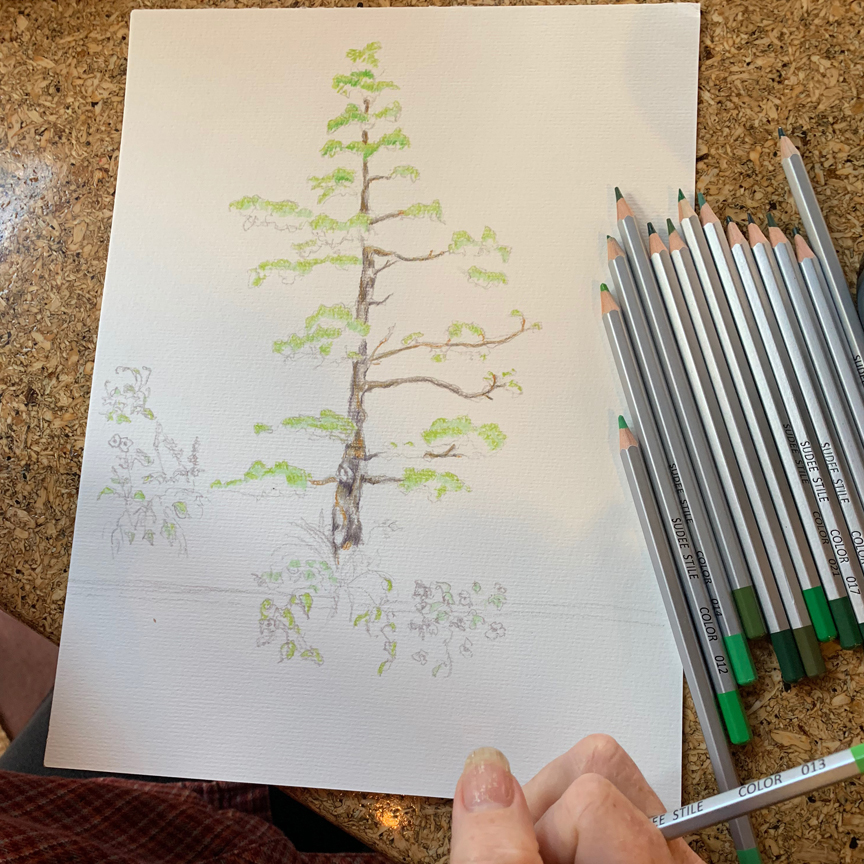 This was Deborah's first time sketching with us, but she clearly has some prior practice.  Love the way that tree developed character.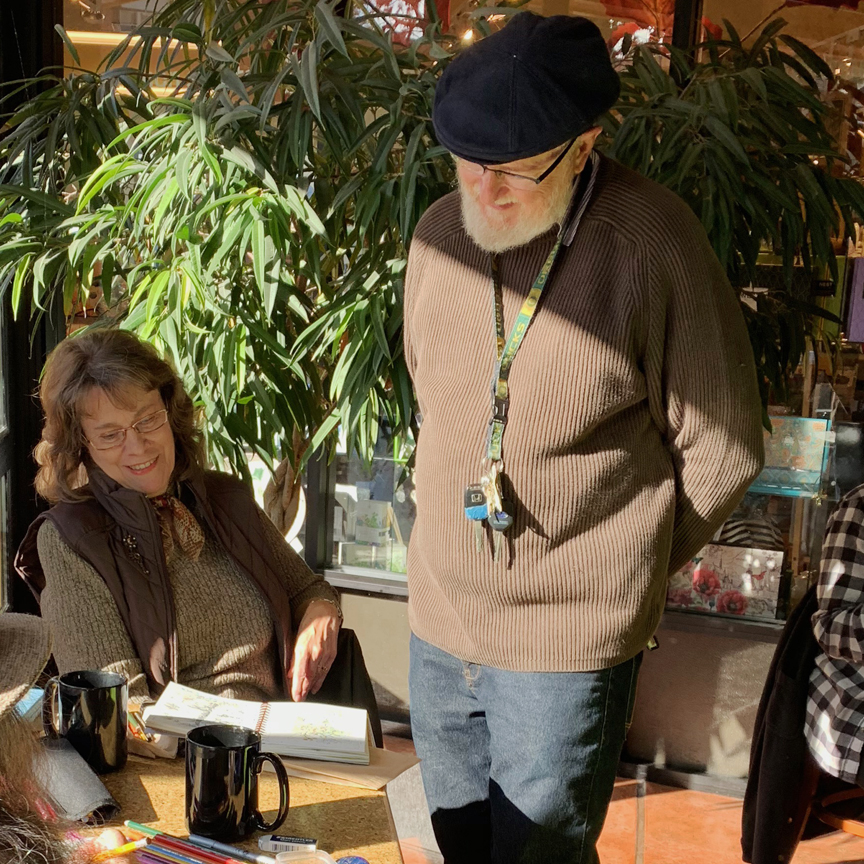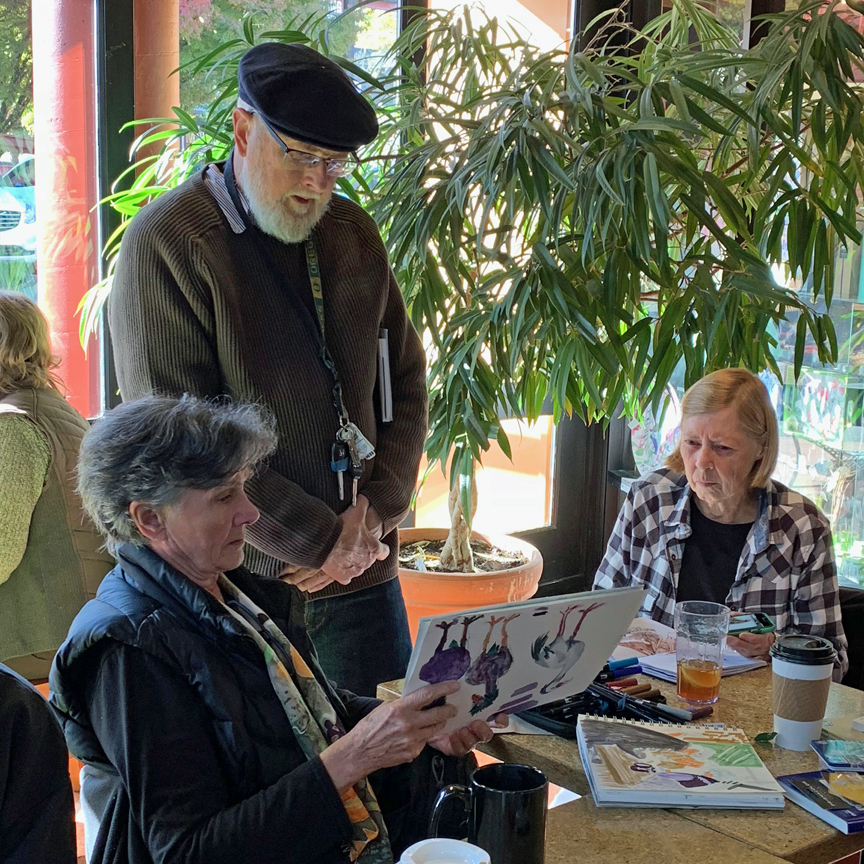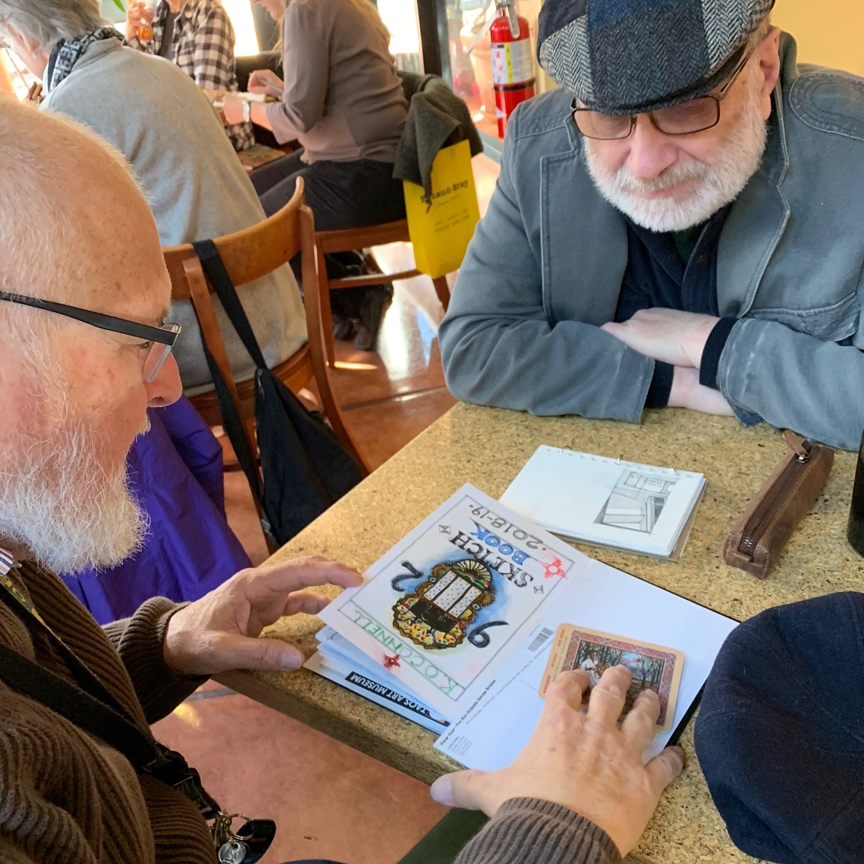 Ken (our teacher, mentor, friend) made a cameo appearance much to everyone's pleasure. He adds so much to everyone's experience.