Jordan Schnitzer Museum of Art, UO Campus, Eugene, OR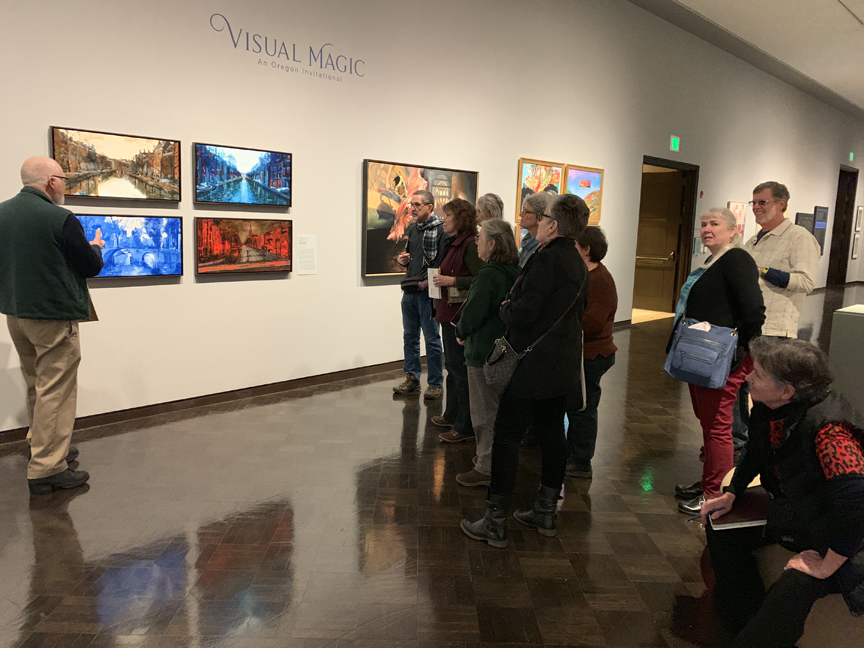 Because we are students of Ken O'Connell, we got a special tour of the Oregon Invitational – forty-five 21st Century artists. Here he's discussing Robert Gamblin's Amersterdam series.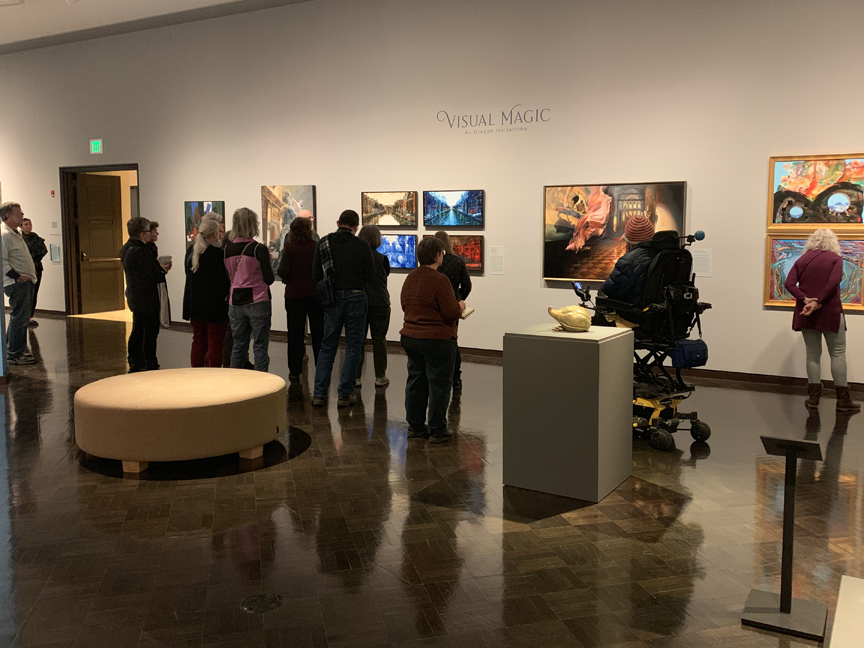 Ken knows many of the artists, which enhanced our appreciation.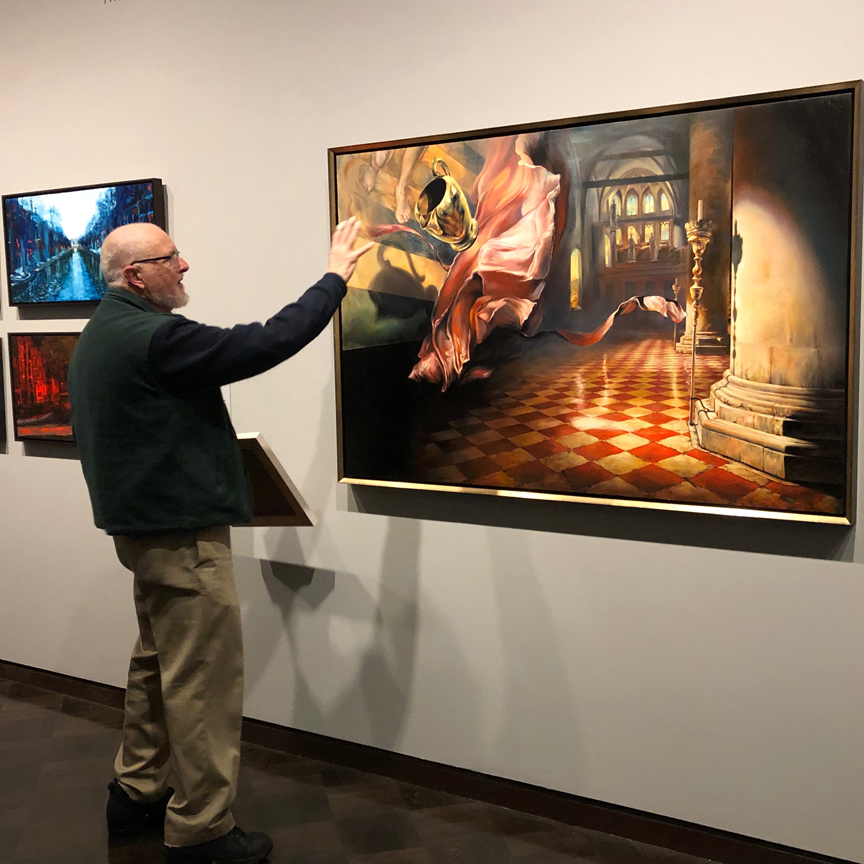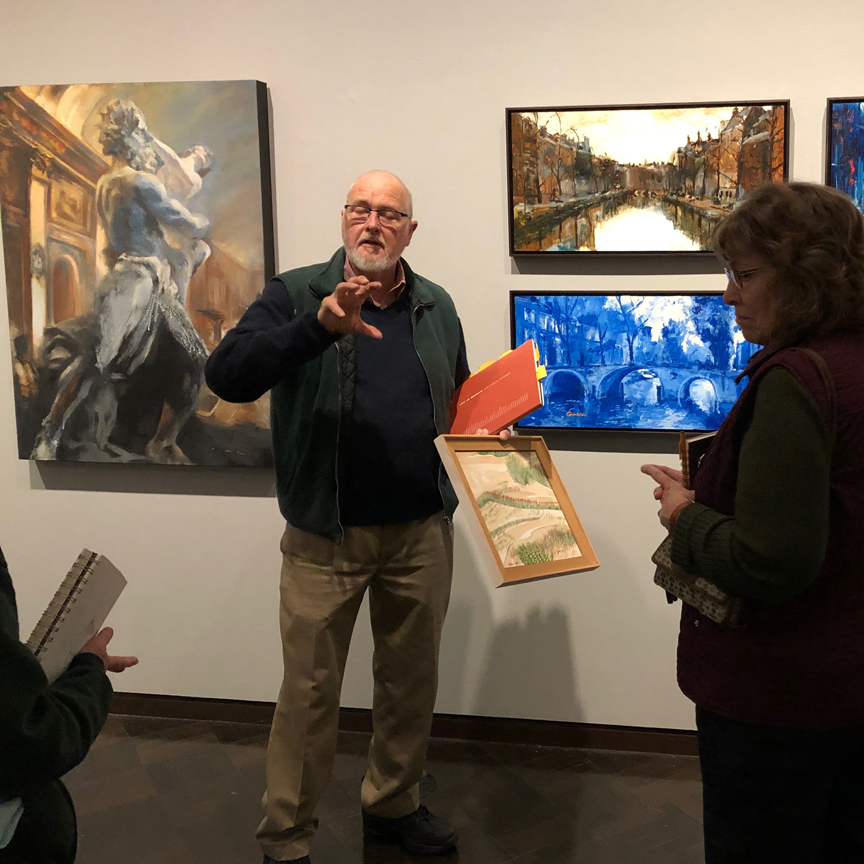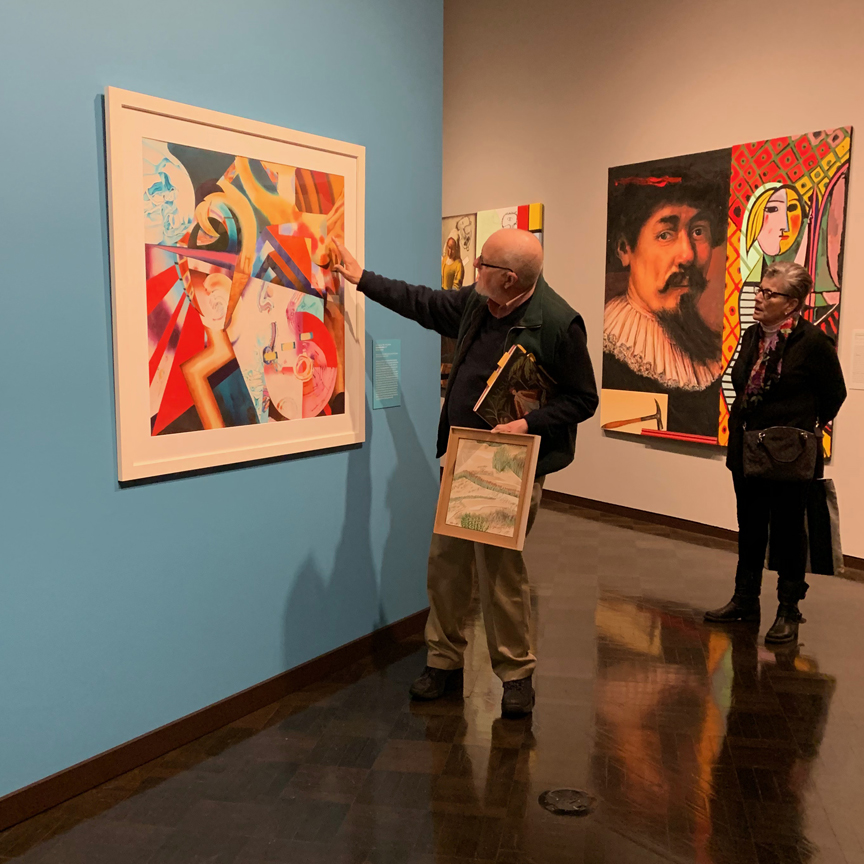 Discussing works by Robert Bibler, Margaret Coe, & Carol Hausser,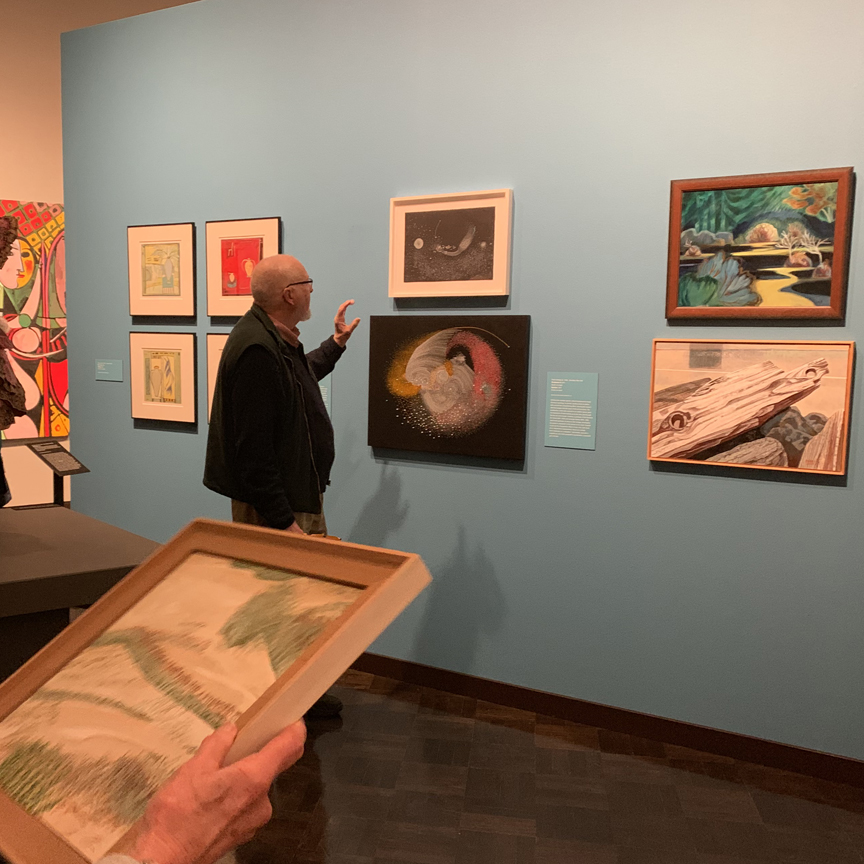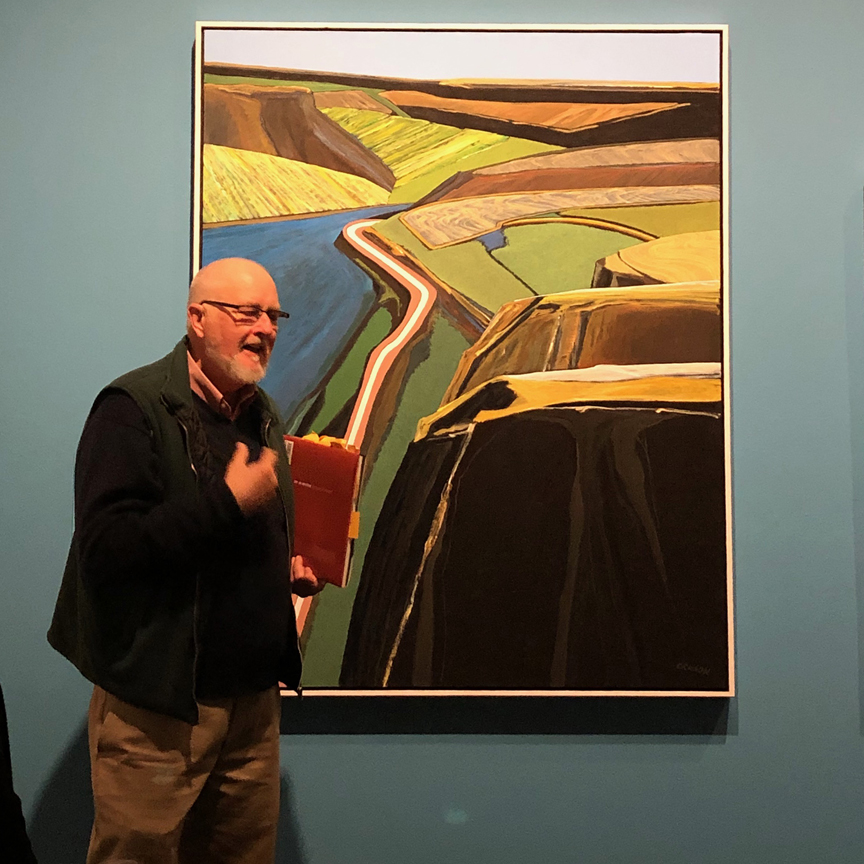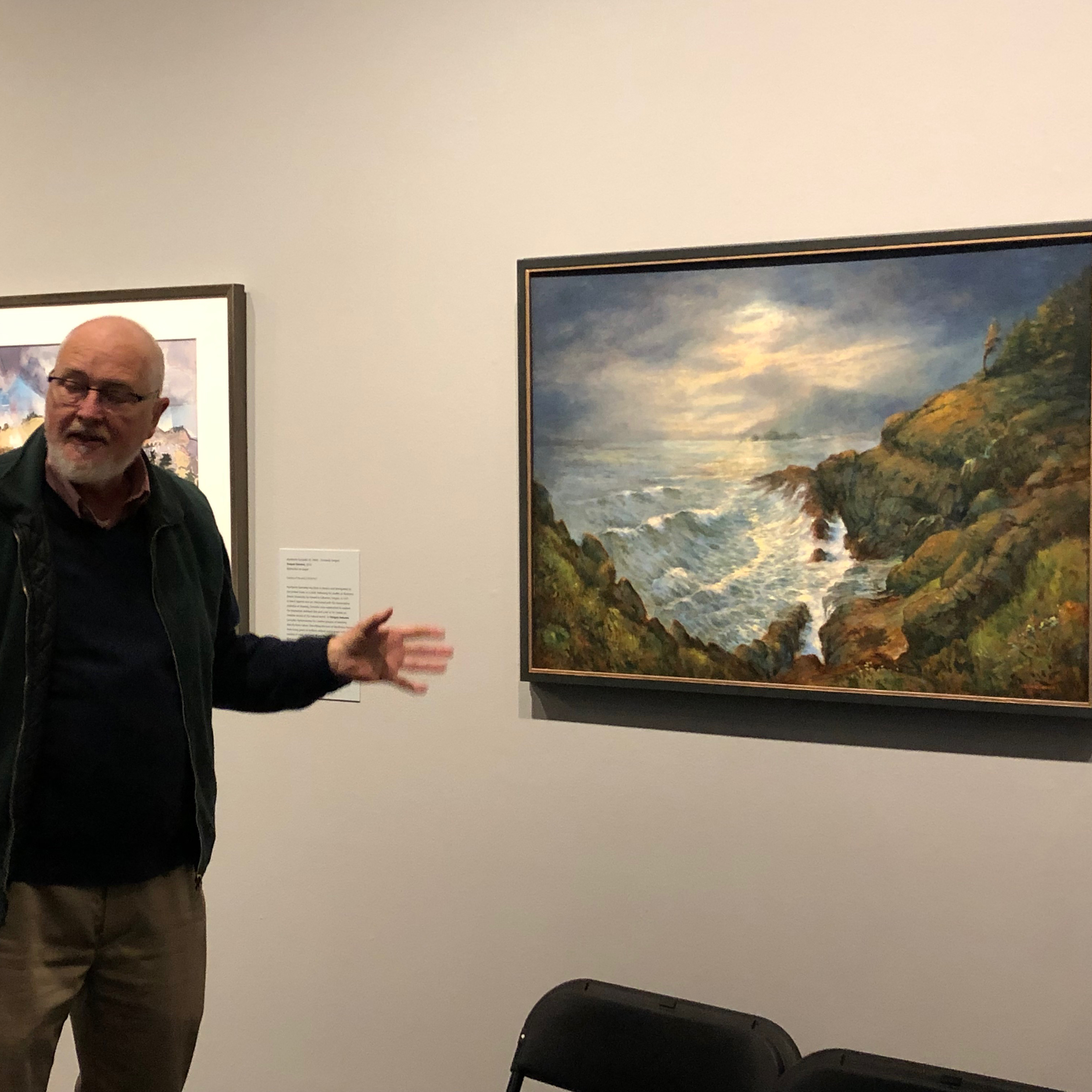 Works by Paula Overbay, Susan Applegate & Jim Shull (Jim's work on masonite being hand held); John Jay Cruson; & Leland John.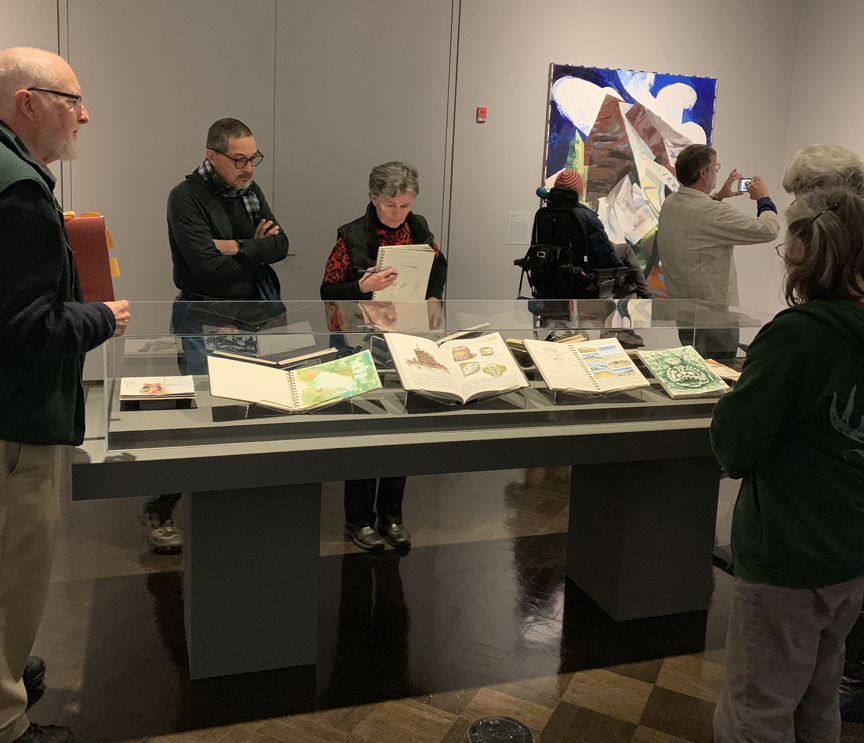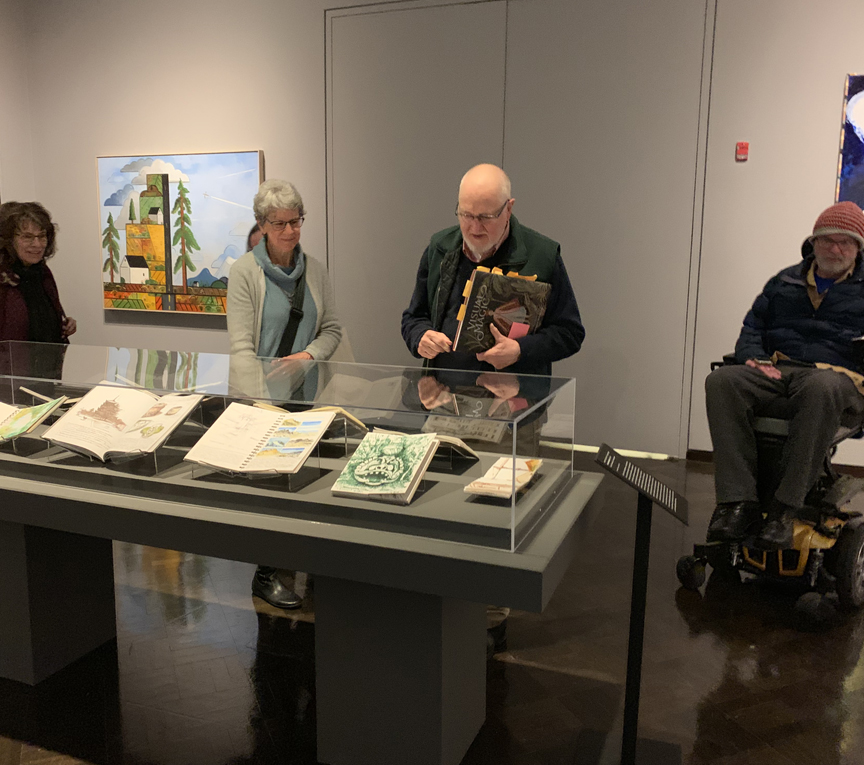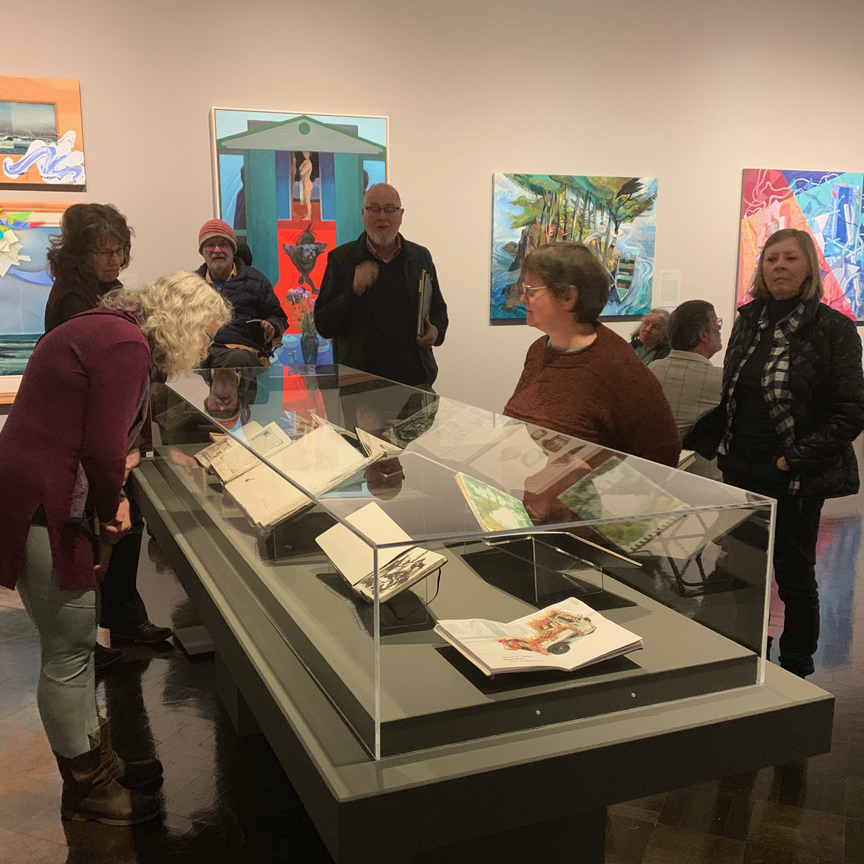 Then we viewed samples of Ken's sketchbooks, from 2006 – 2018.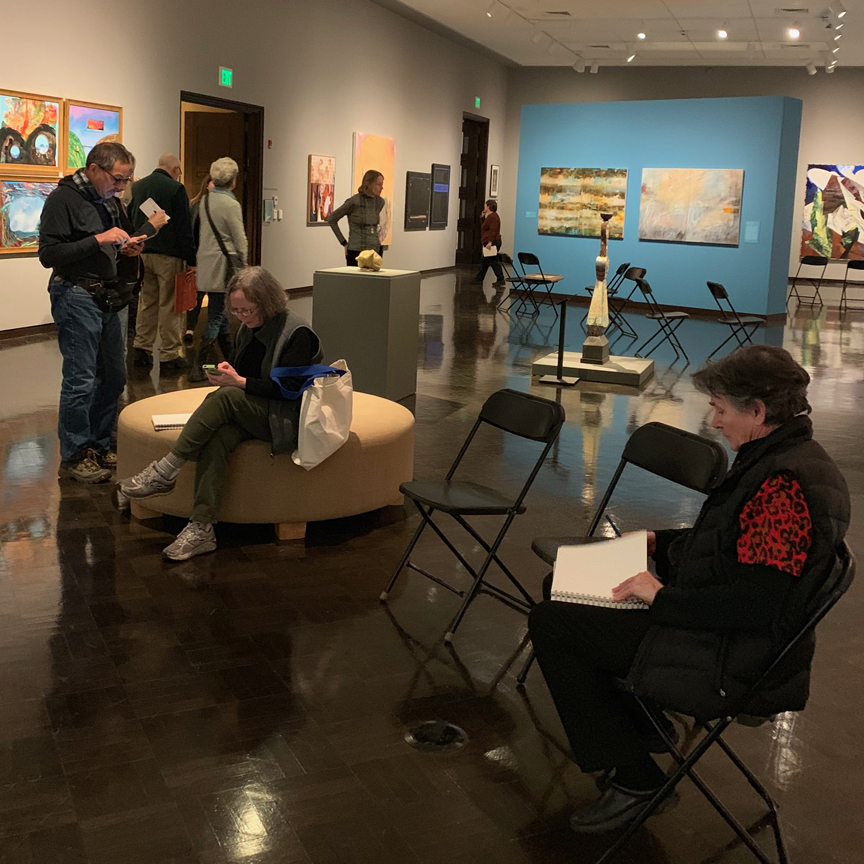 What to sketch, what to study – we went every which way.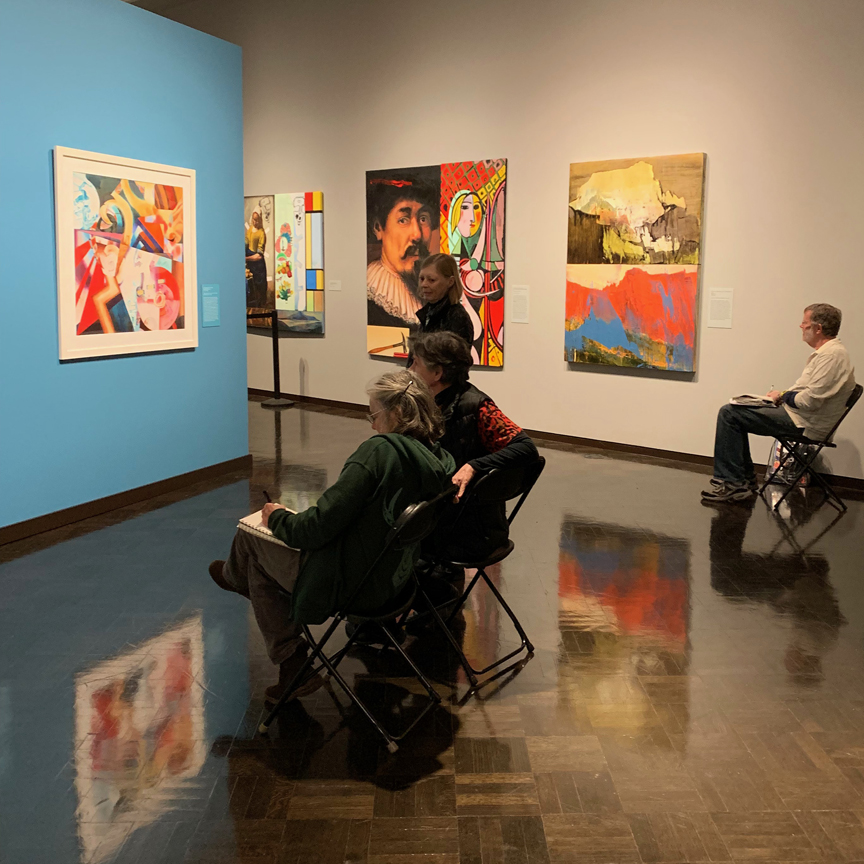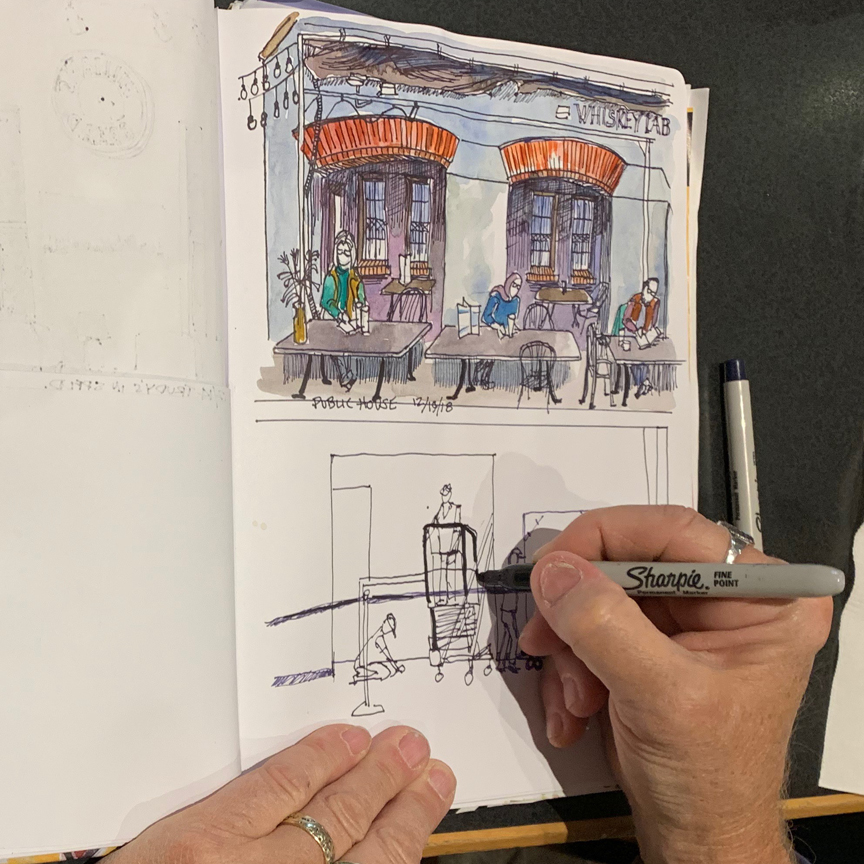 Penny J & Lealan study one of the paintings, while Jim starts sketching the guys doing an installation in the next room!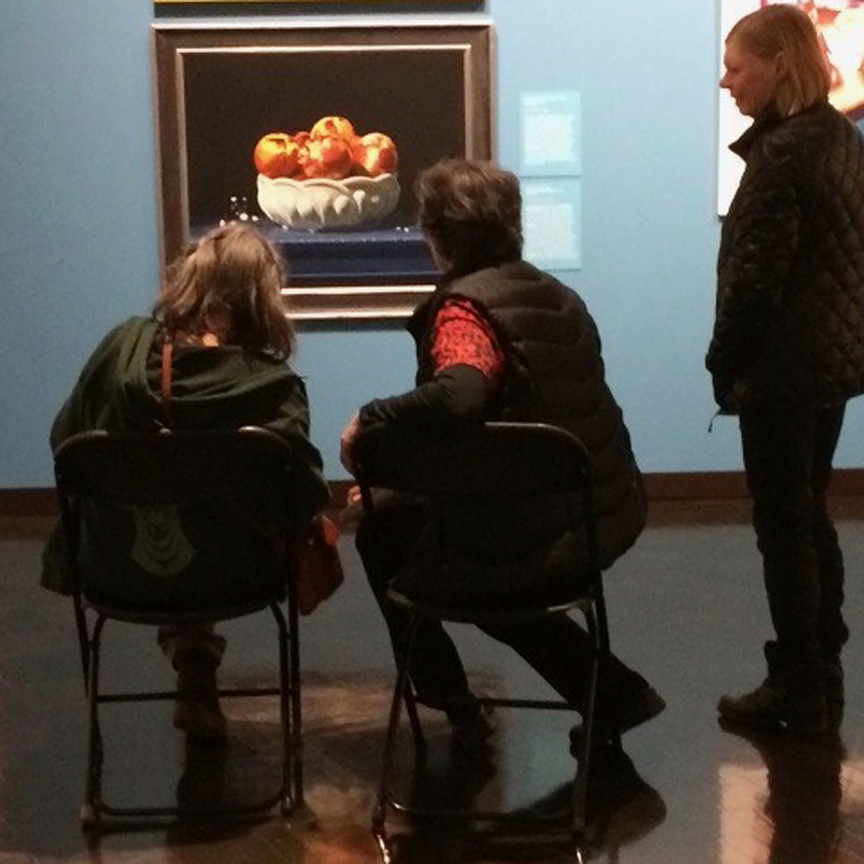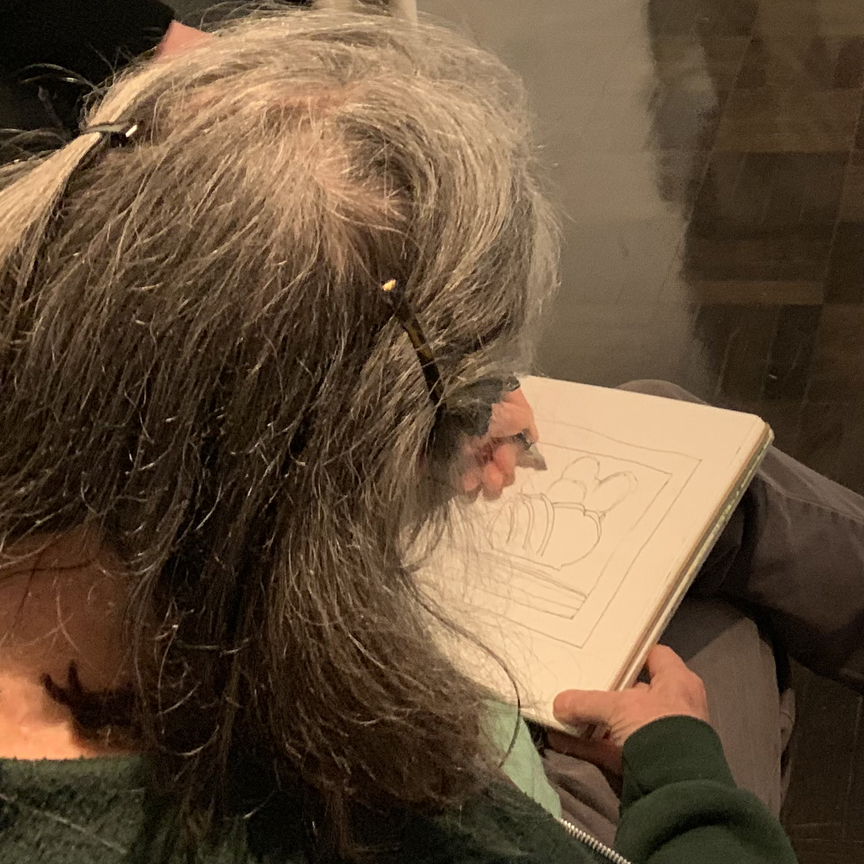 Penny J, Lealan, & Barb Sh focus on Edwin Koch's Nectarines in a White Bowl, which Penny J then sketches. Nice crisp line work.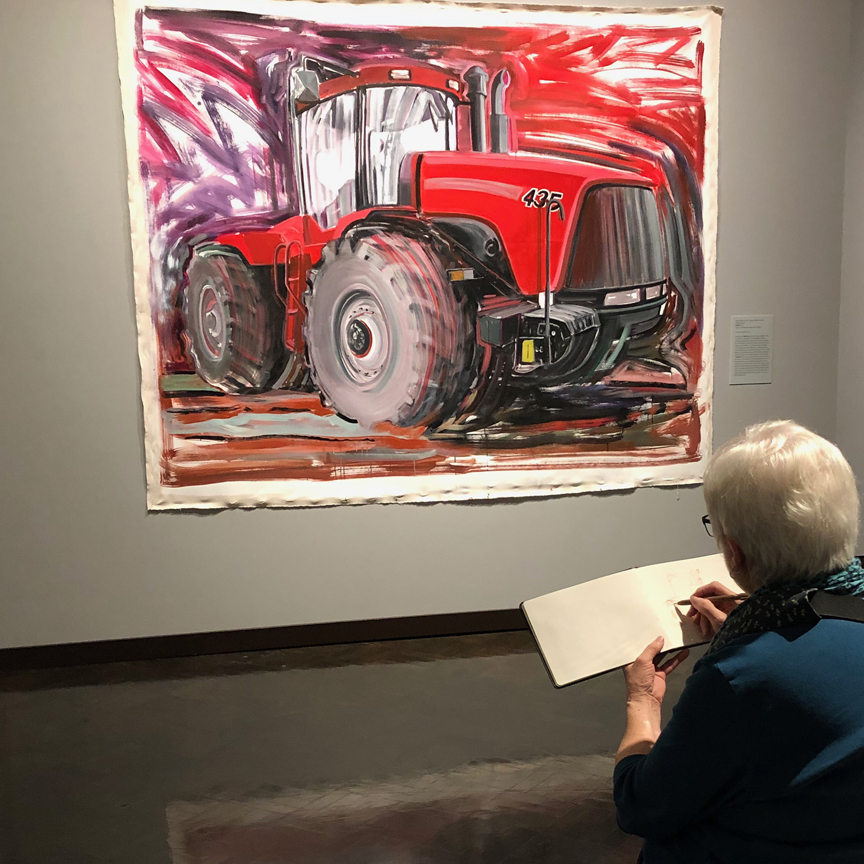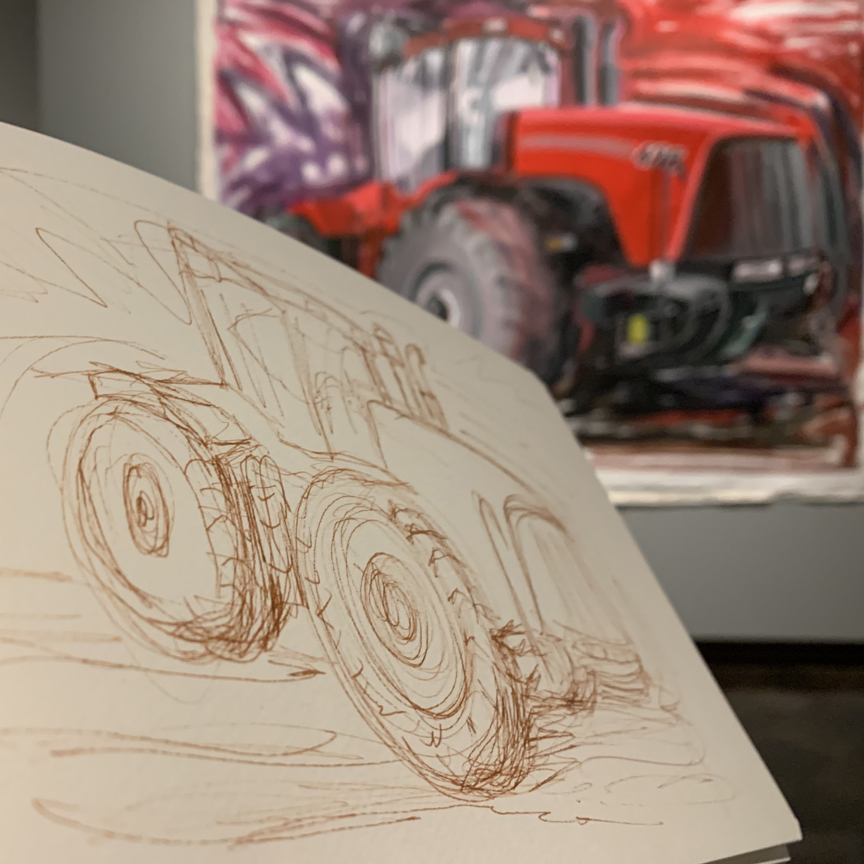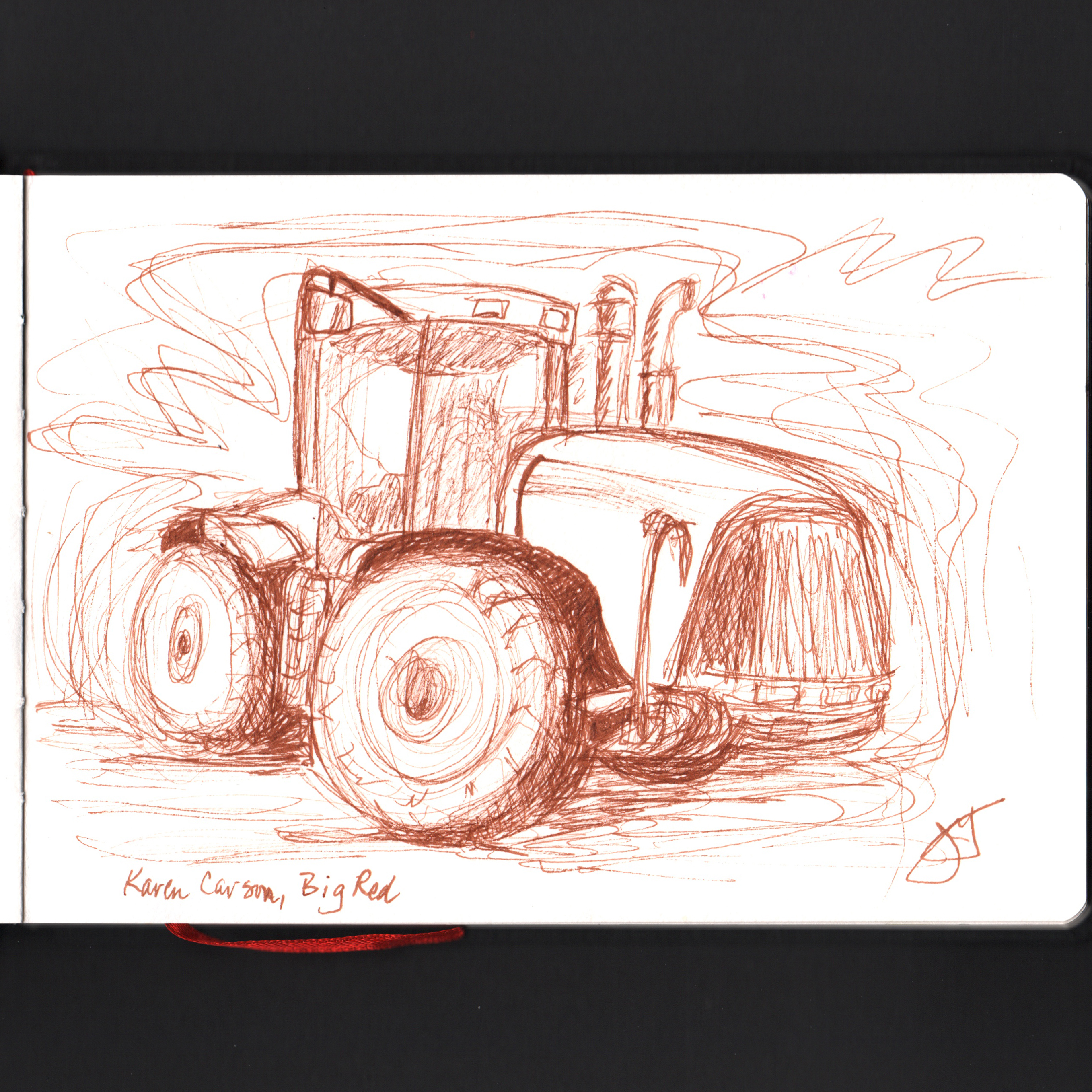 Jane was mesmerized by Karen Carson's Big Red – so much energy!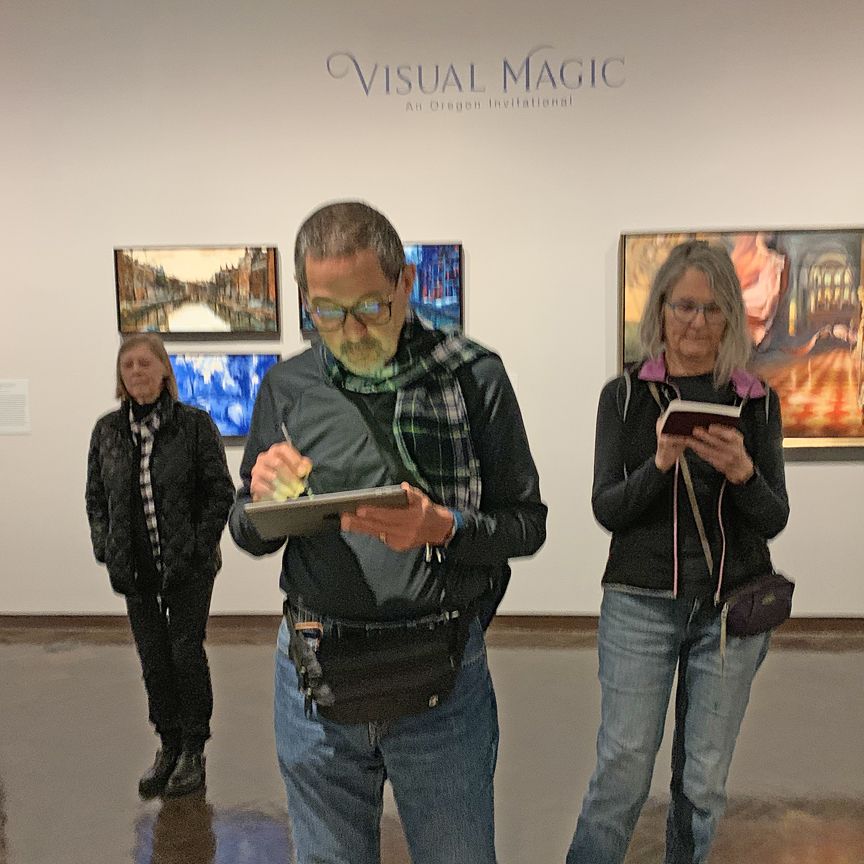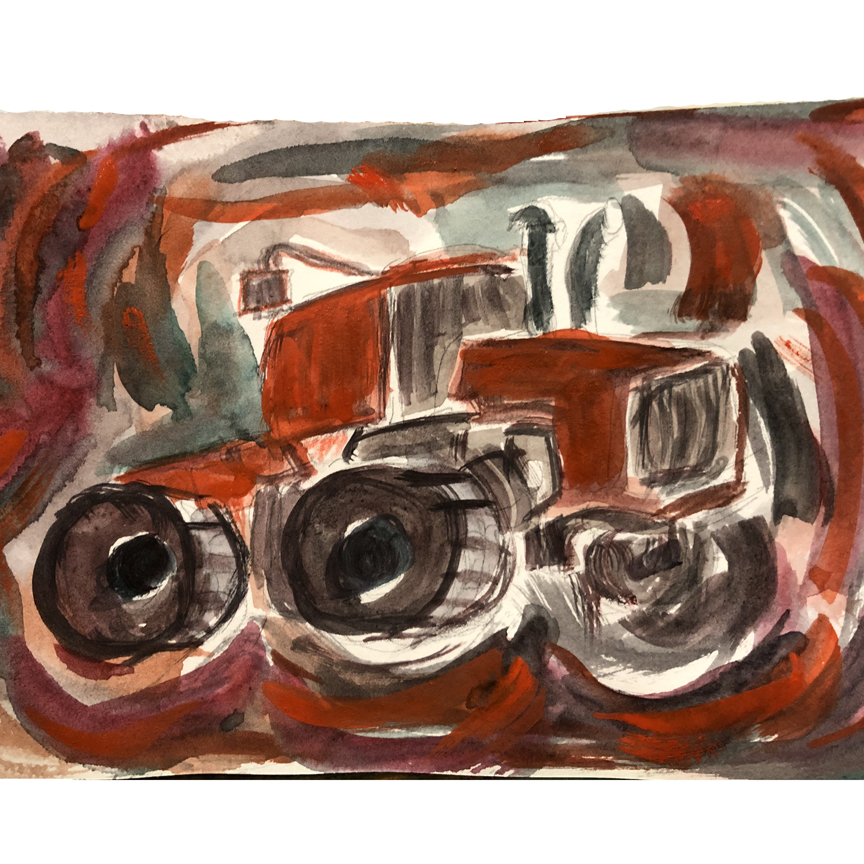 Hugh & Sandy start their sketches with Barb Sh looking on – Sandy did a version of Big Red, too, with Hugh inspired by Ken's sketch.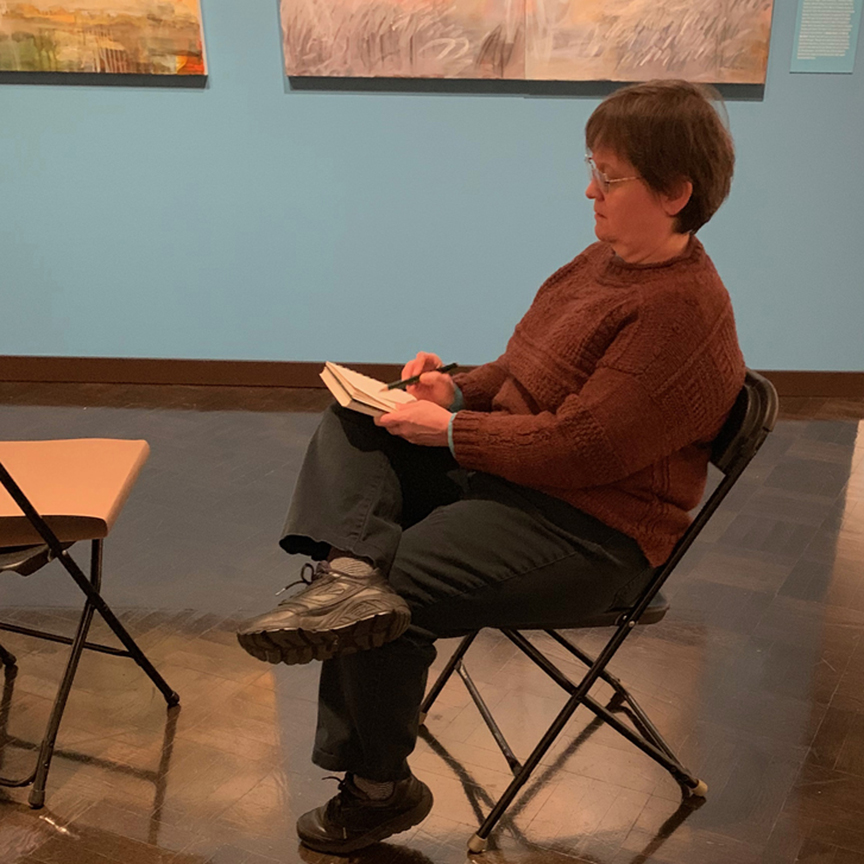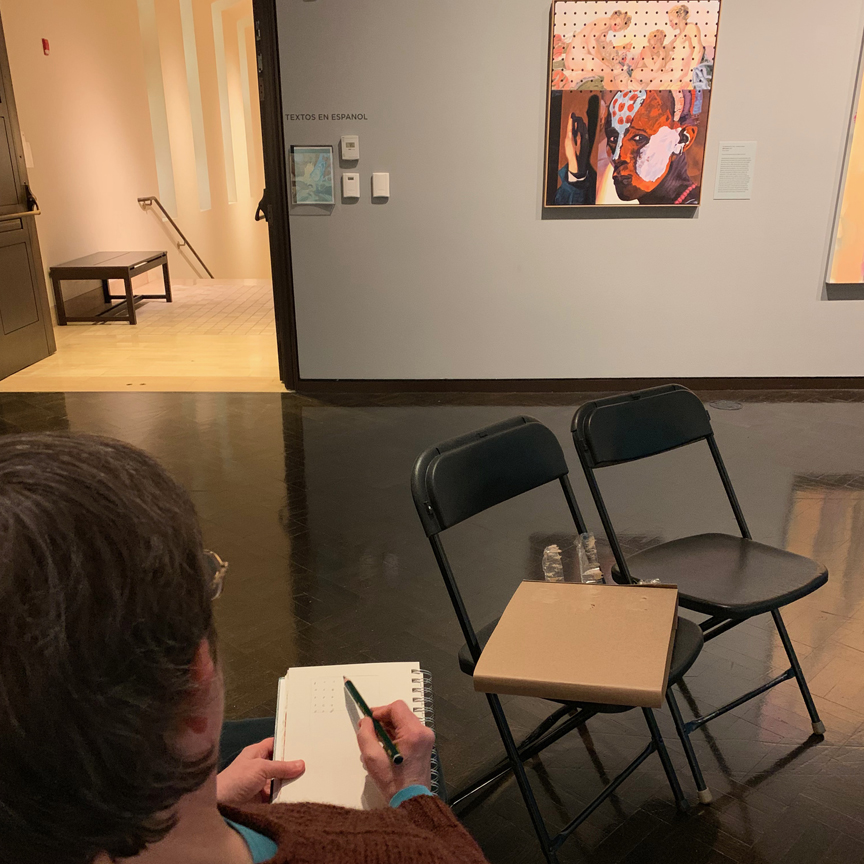 Daisy was one of the first to start sketching – here looking at a painting, Split Screen, by Jay Backstrand.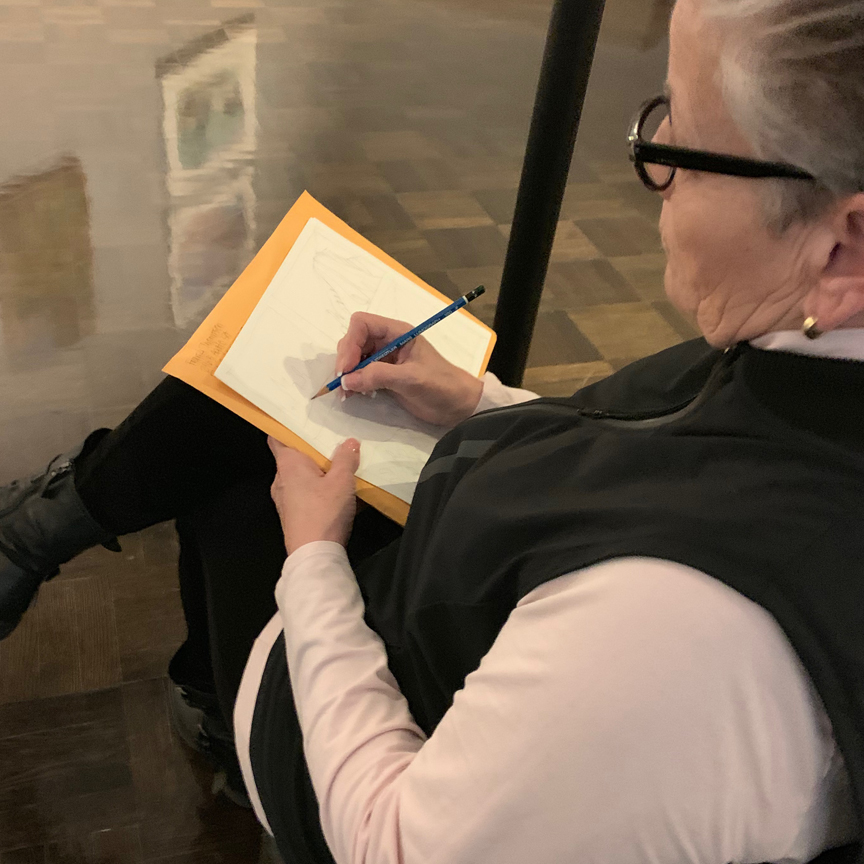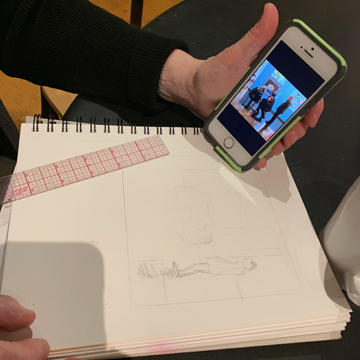 Franzi was new to our group, but not new to making art – nice to have her here. Marsha is sketching sketchers thanks to her photo!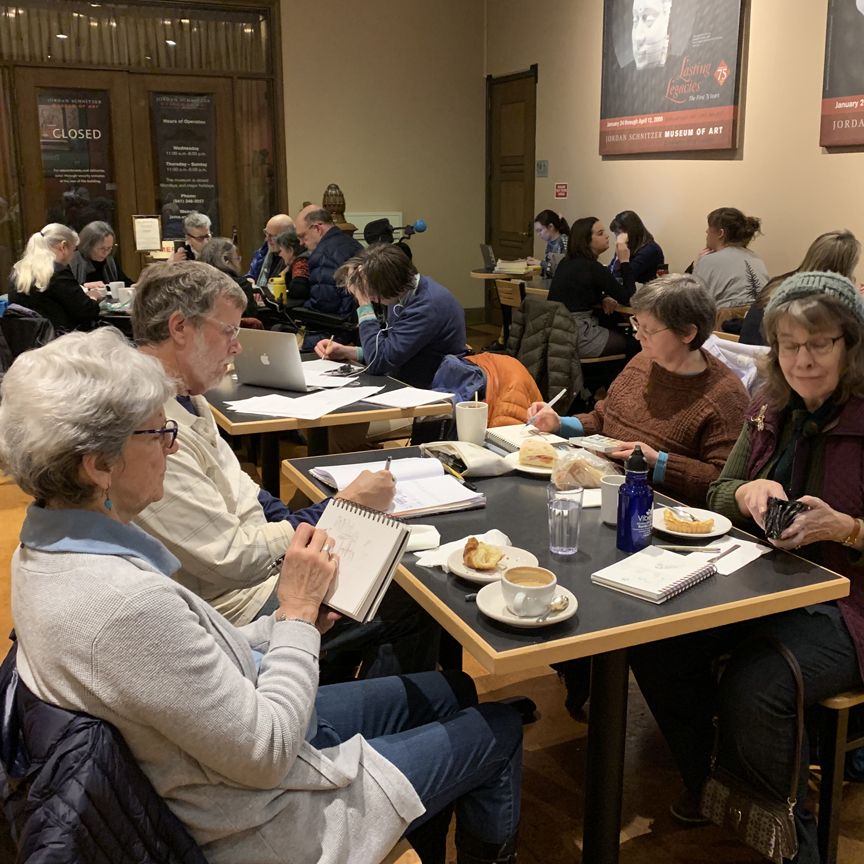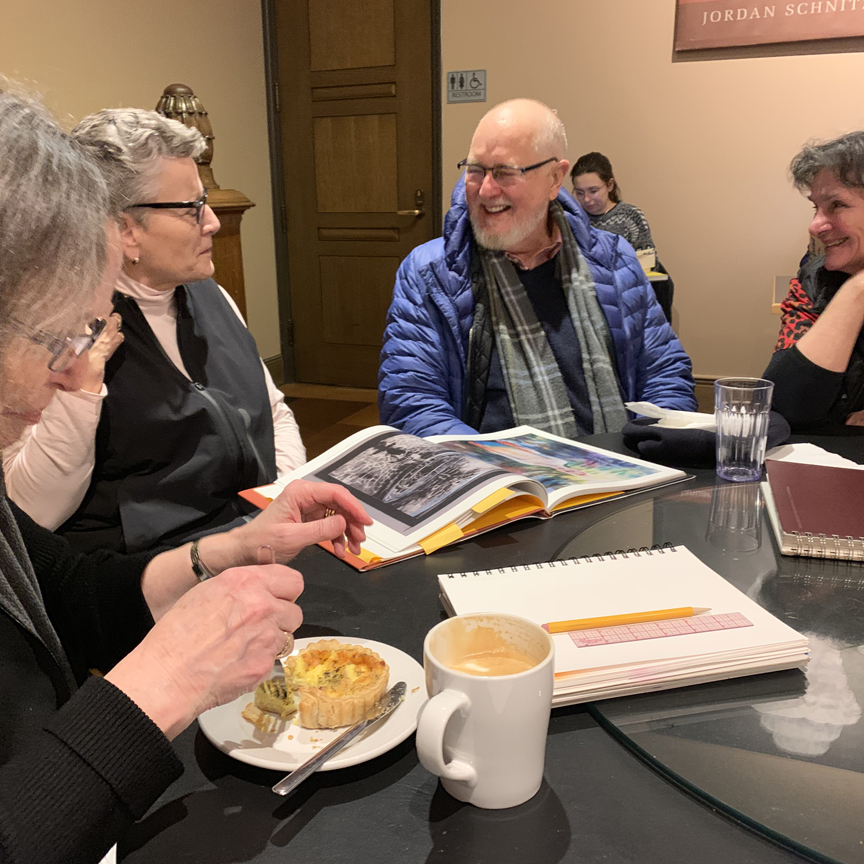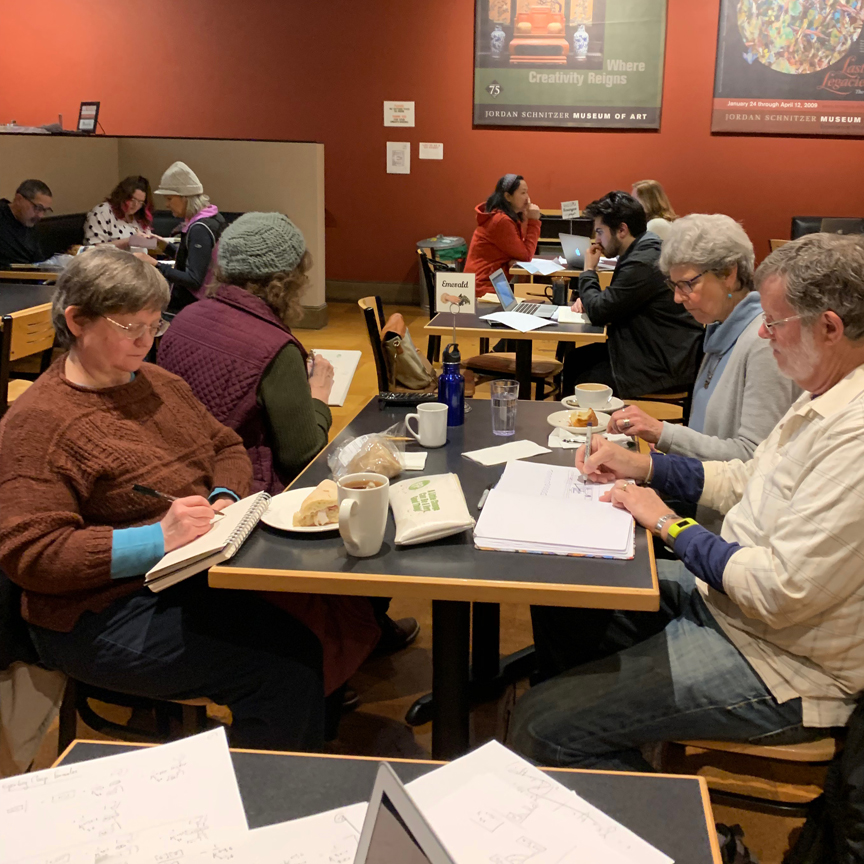 We followed up our visit by going to the Marché Museum Café – perfect for treats and chatting, and of course more sketching!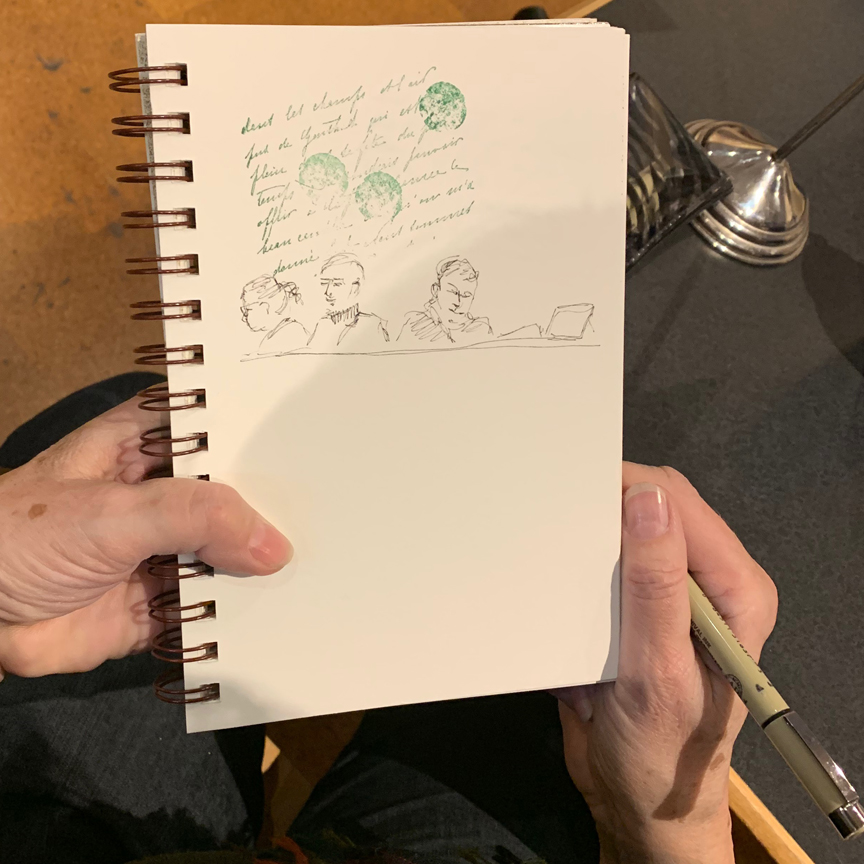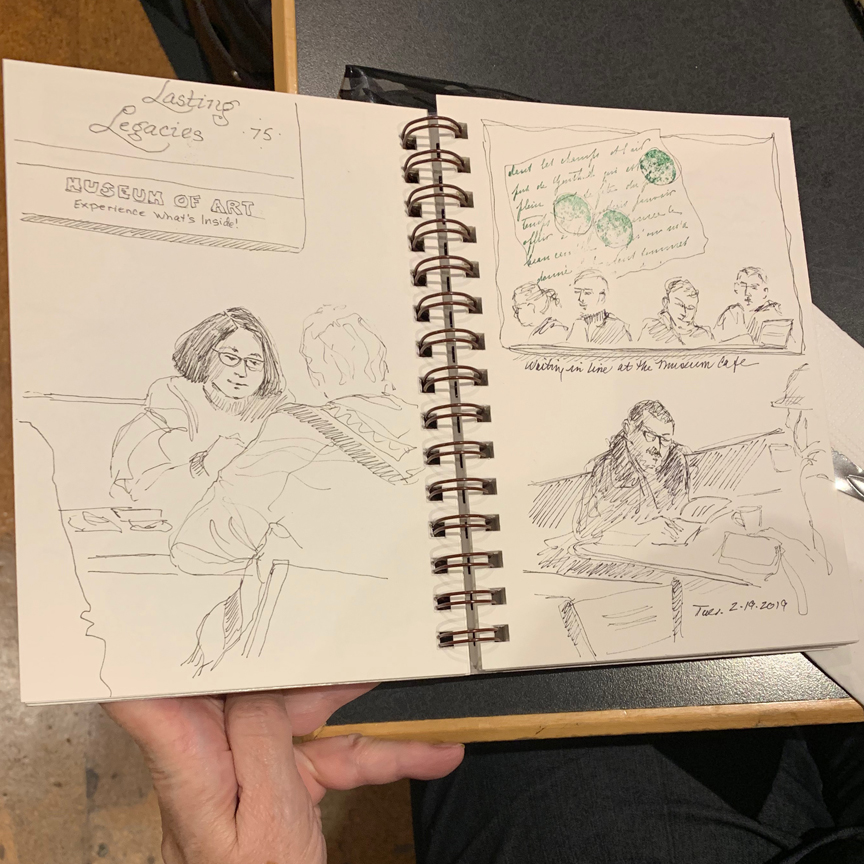 Bev found the café to be a great spot to do quick portraits and gestural studies, which she always does so well.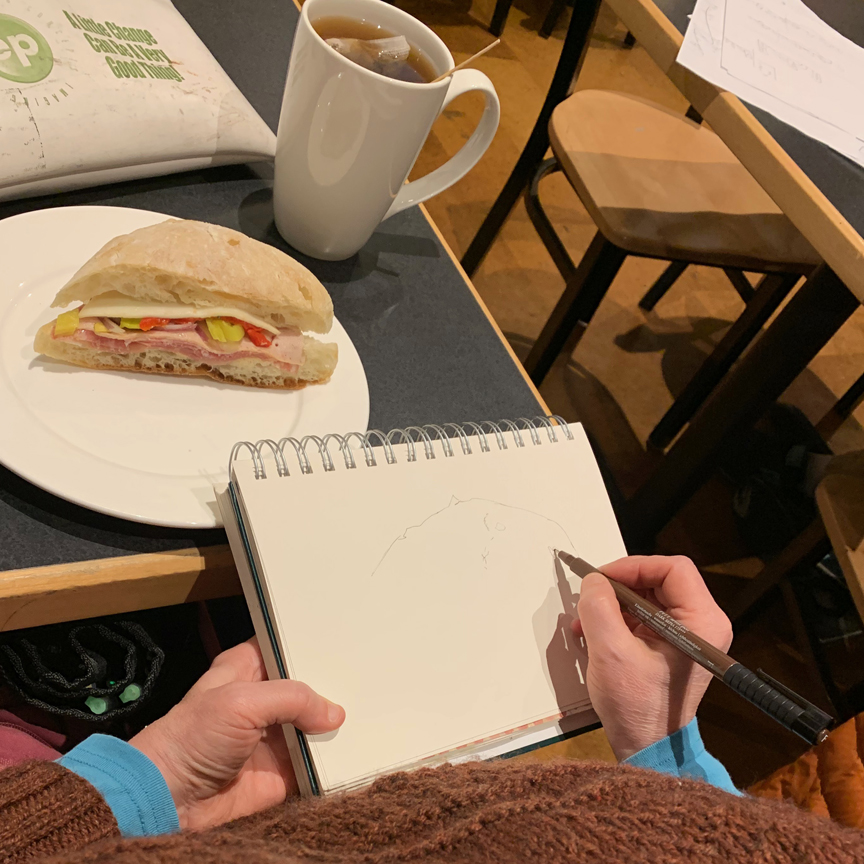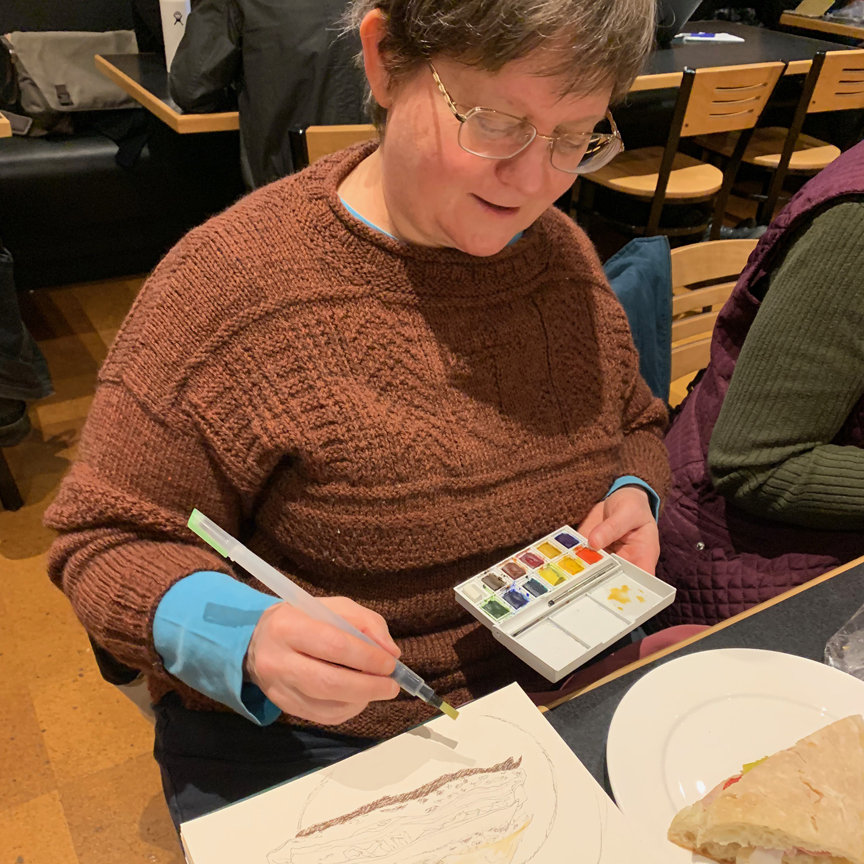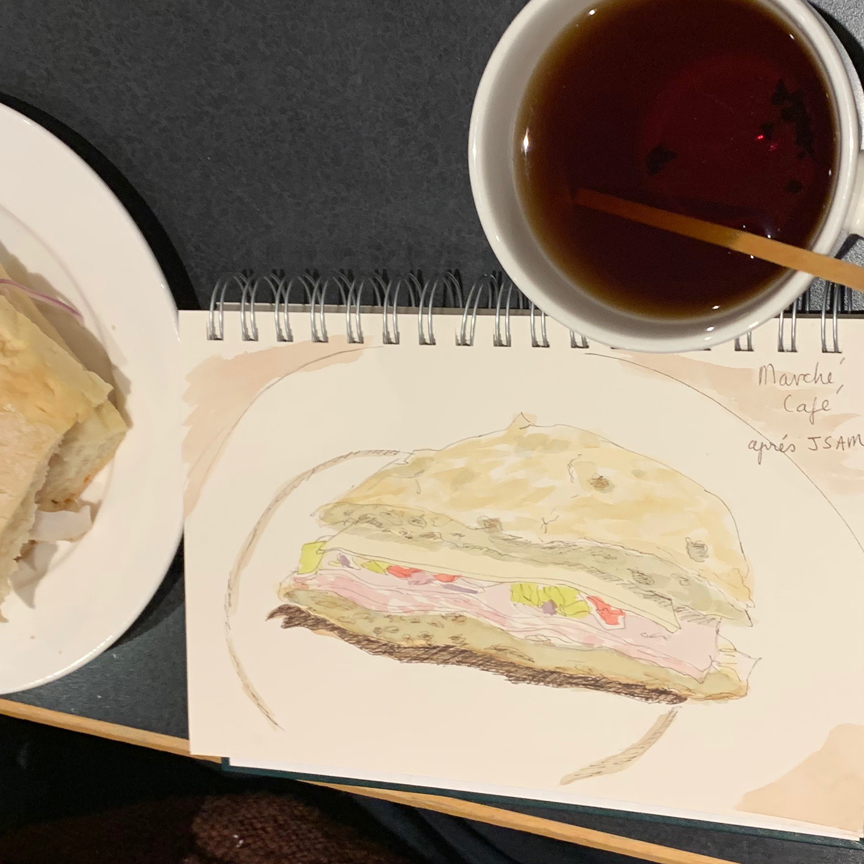 Daisy dutifully sketched her sandwich, and was elated to be achieving DARK in her sketch. Job well done, Daisy!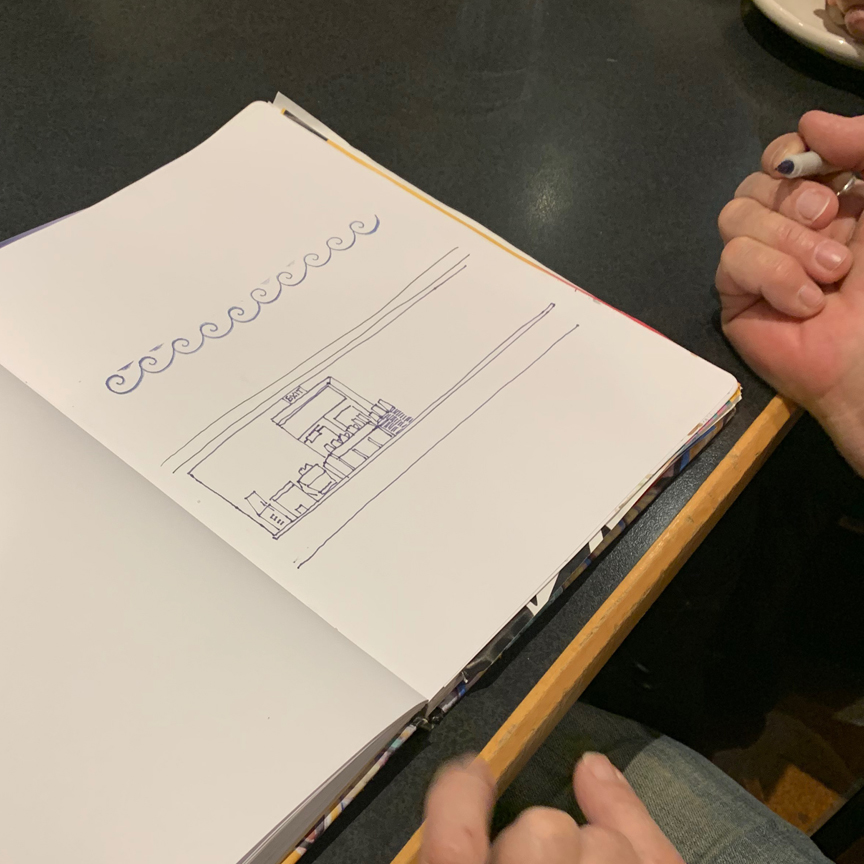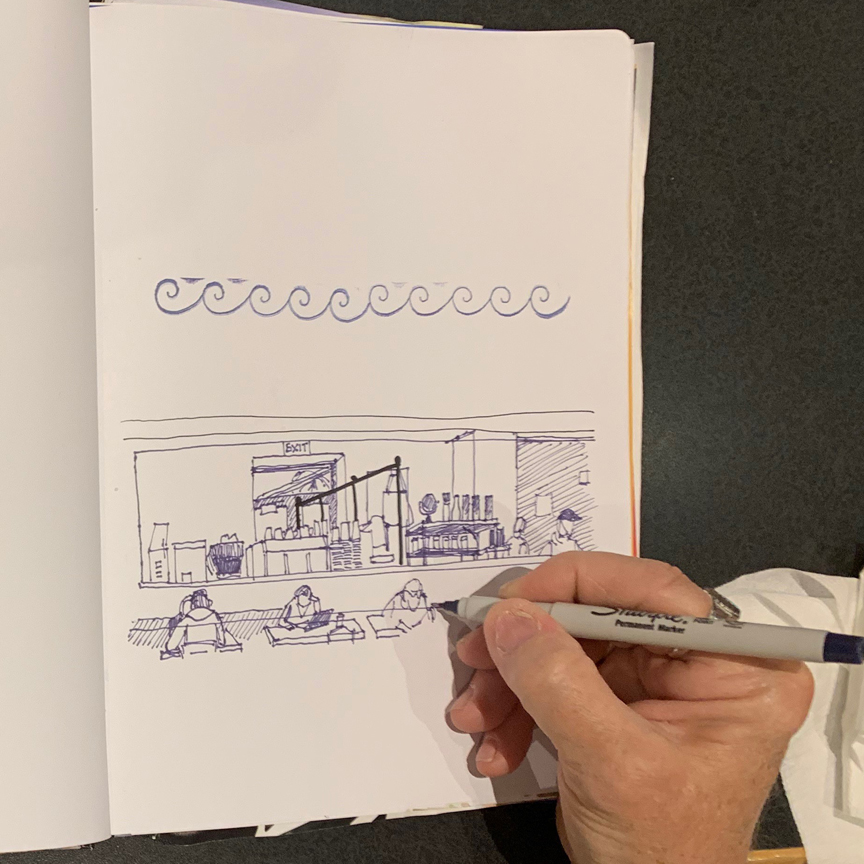 Jim had a good view of the serving area, and in his 2nd sketch here he began to add people in the café. What a delightful sketch.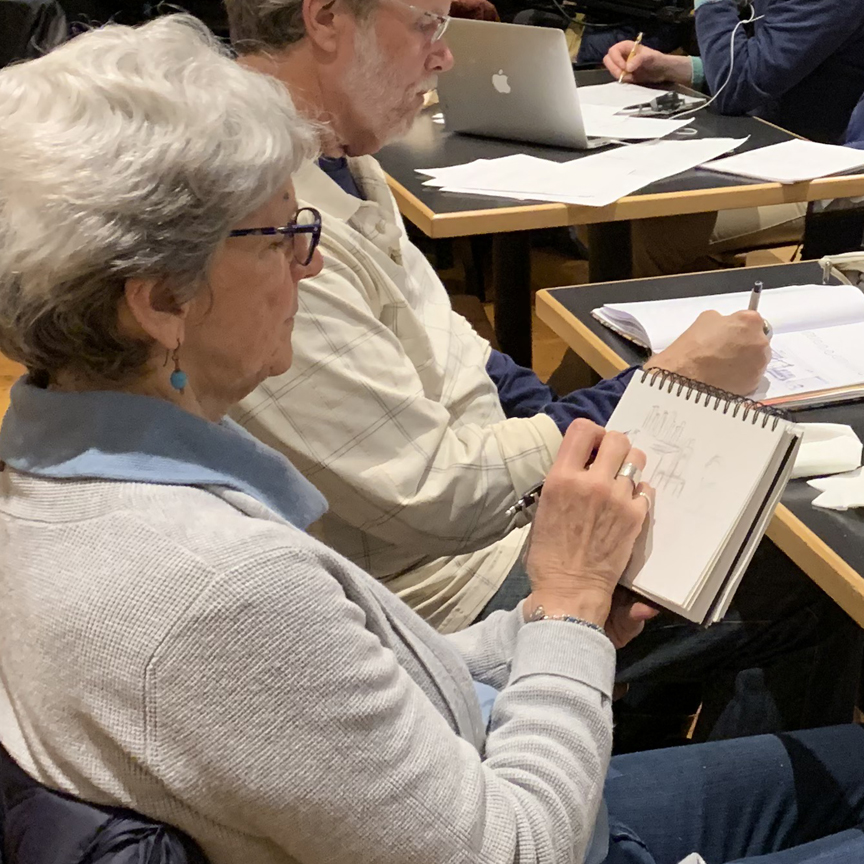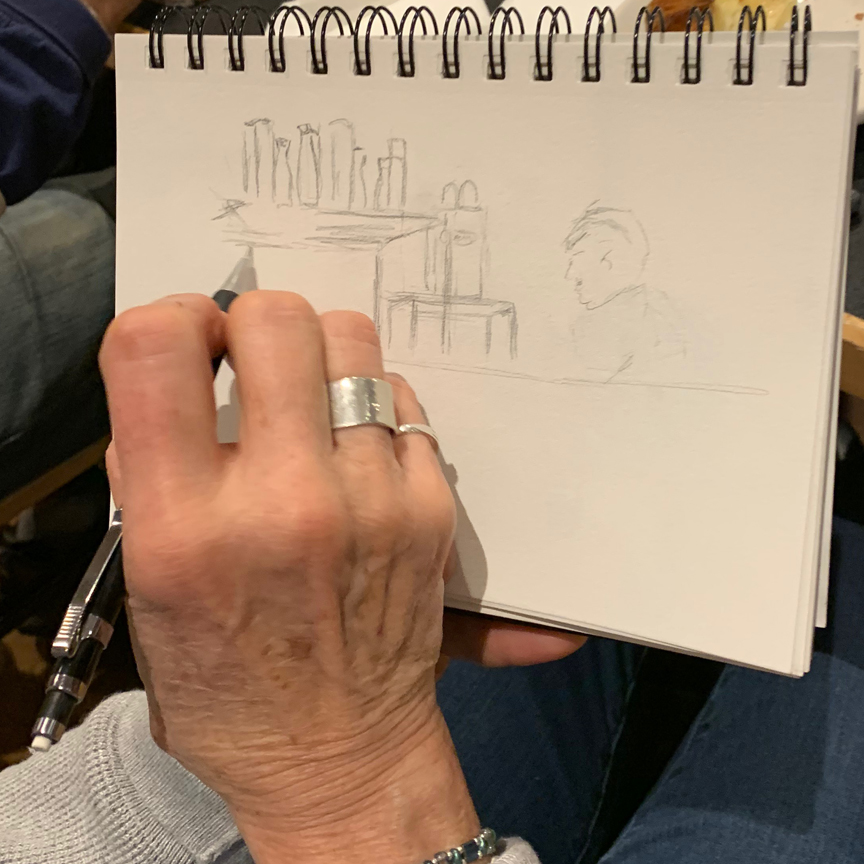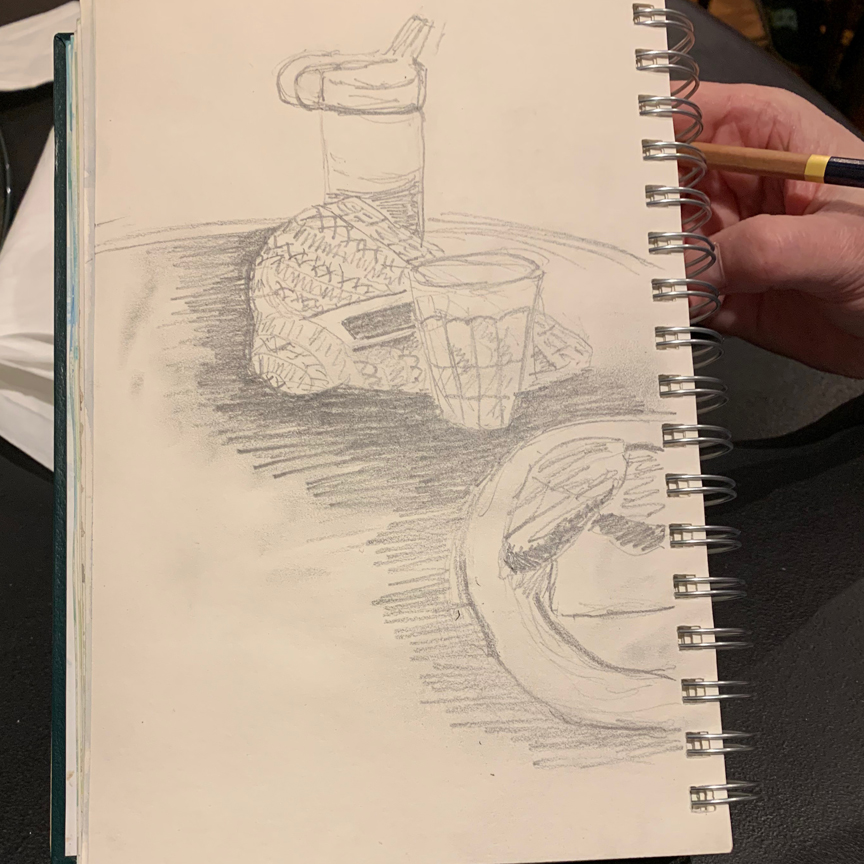 Penny got into doing the serving area sketch, too, while Danita at the far table did Erik's drink & hat & what was next on the table!