Cornucopia @ 17th St, Eugene, OR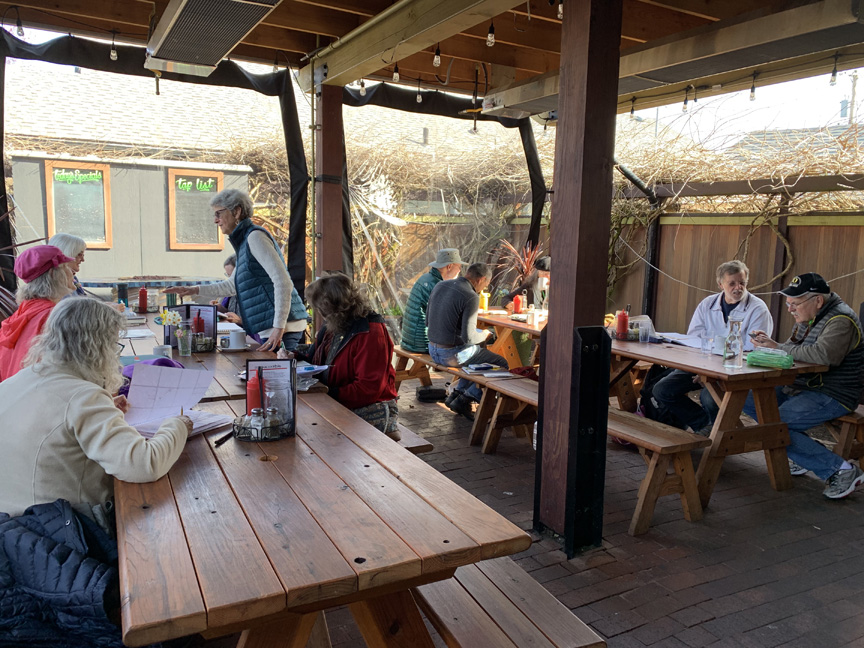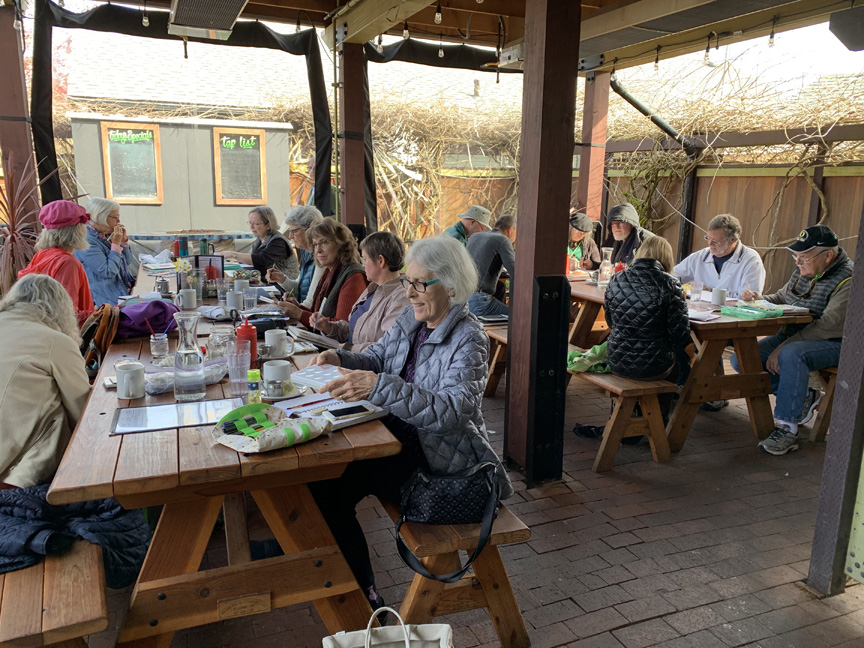 Oh, how the group grows as the morning goes on! Great gathering.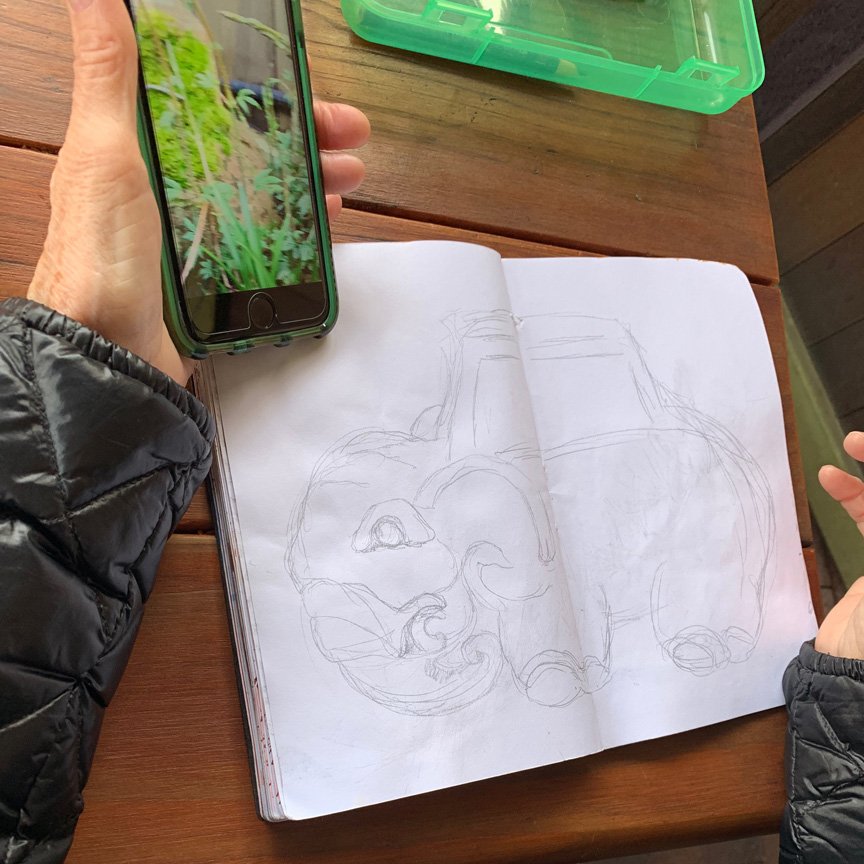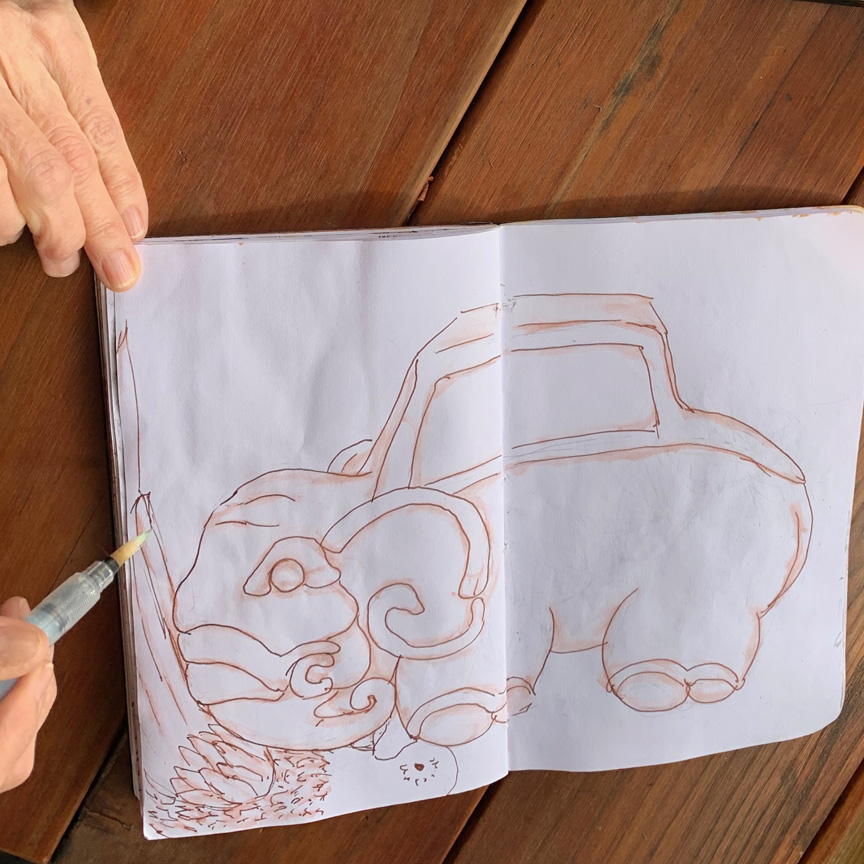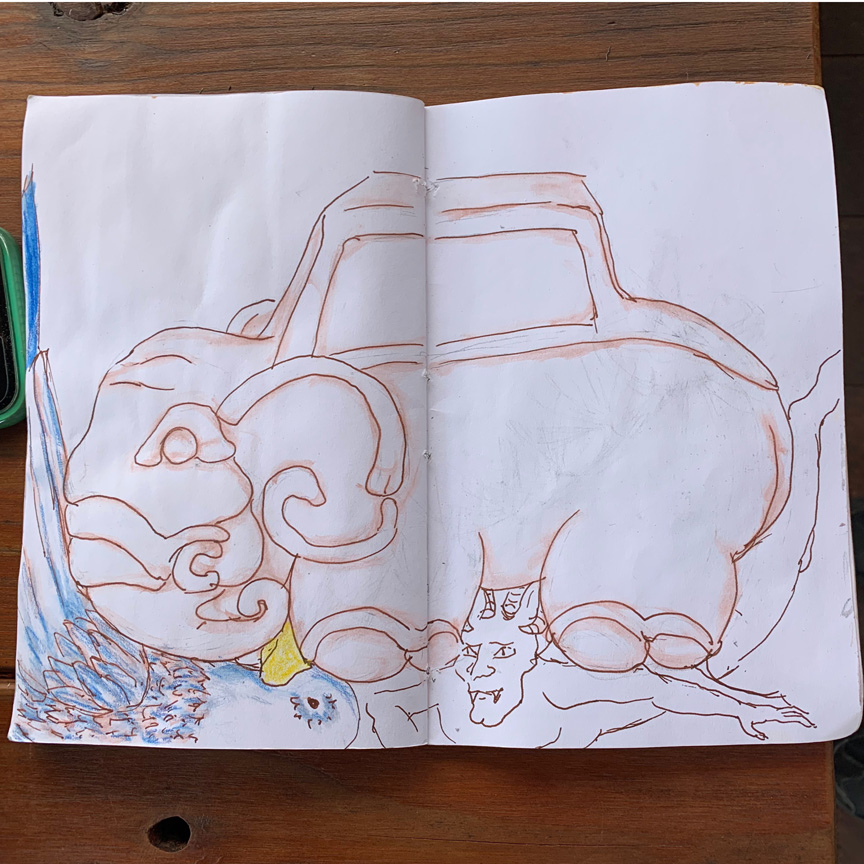 Barb Sh adds whimsy to her sketch of the elephant sculpture.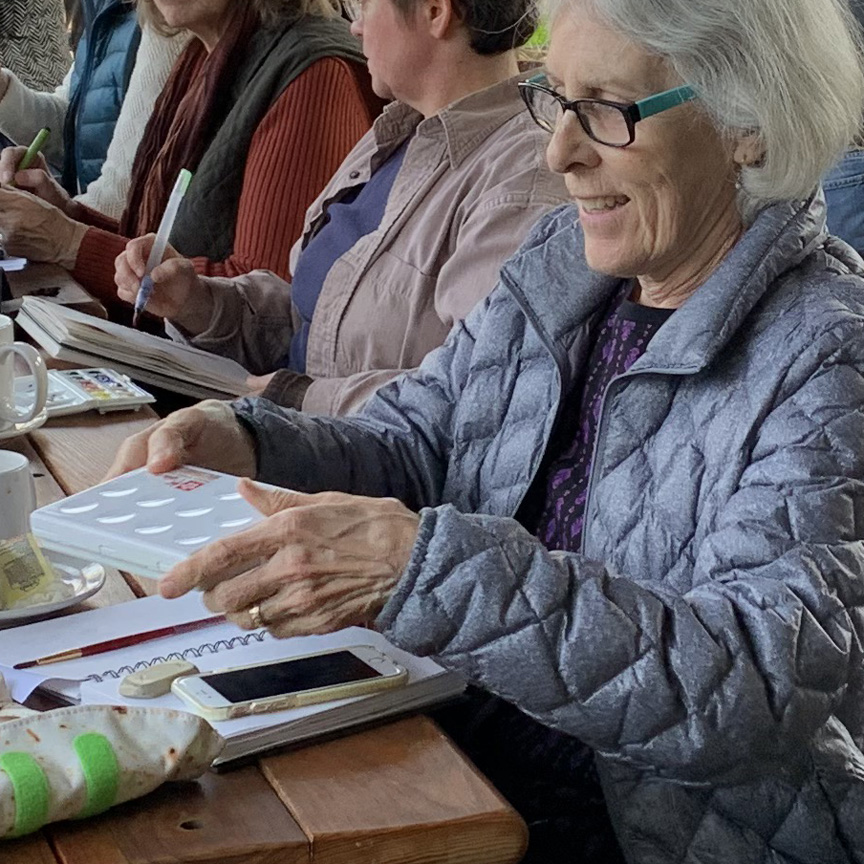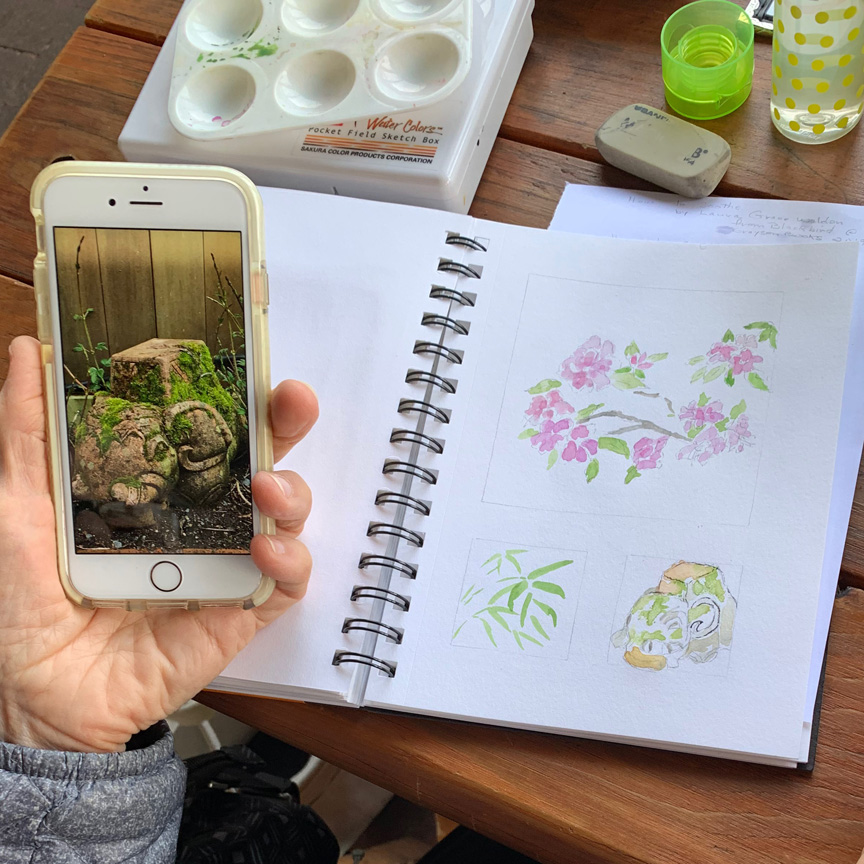 Barb So gets her tools ready for her signature delicate sketches.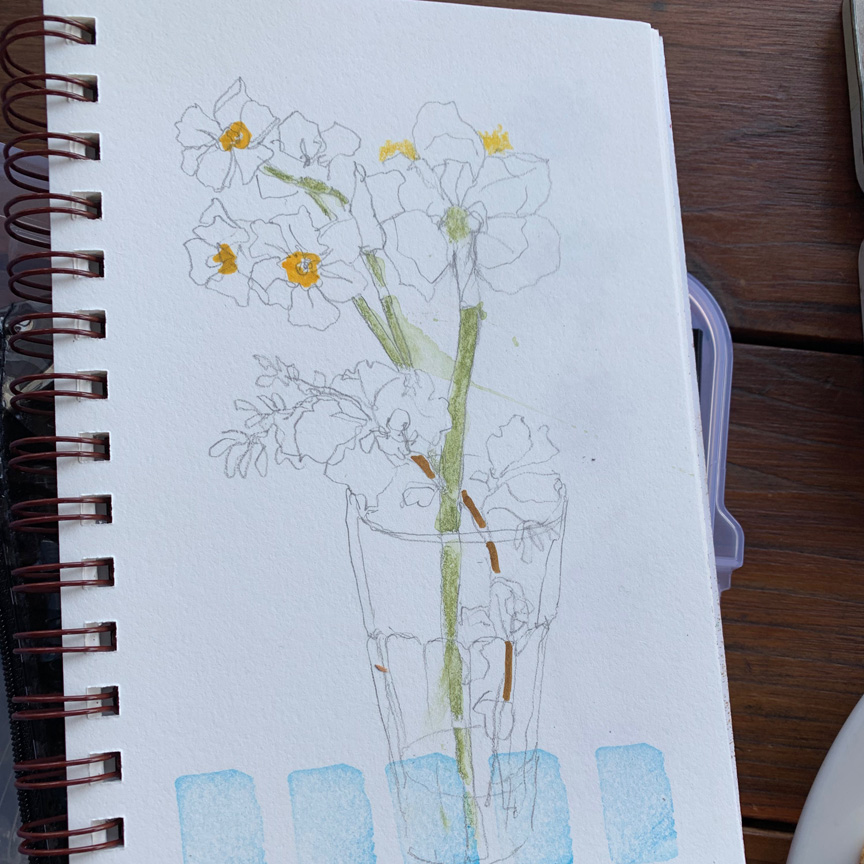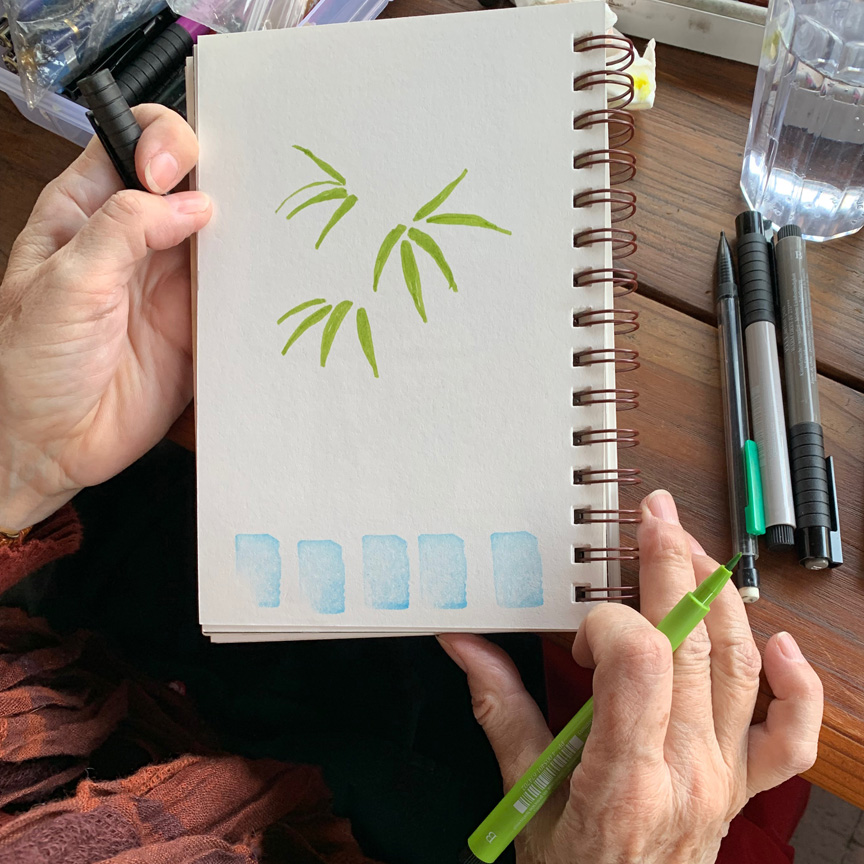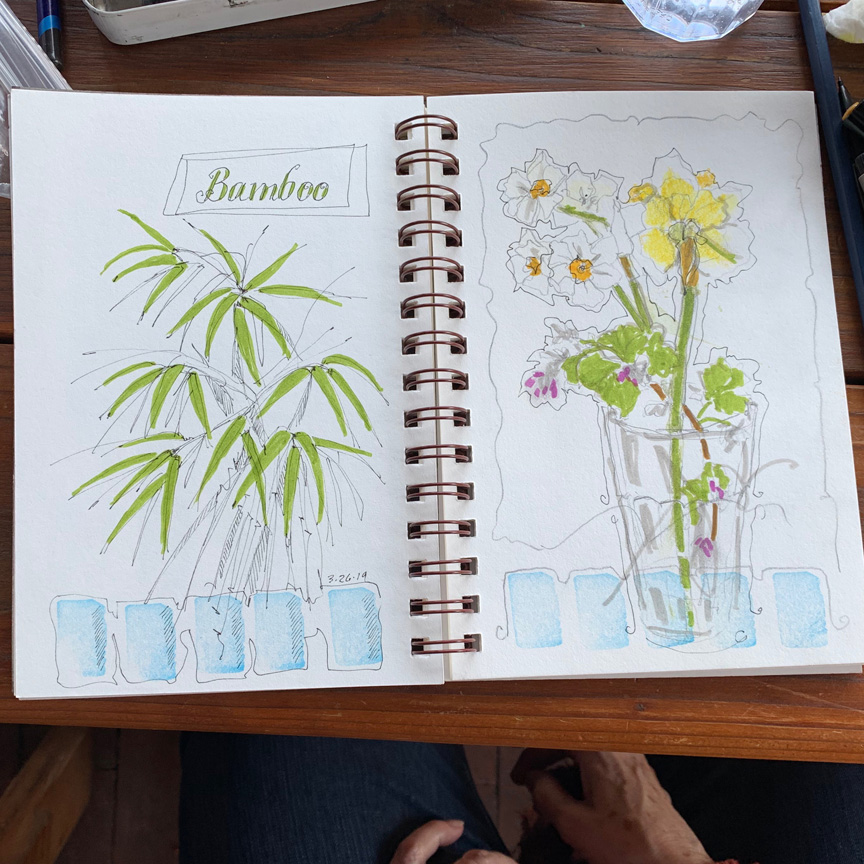 Bev sketched flowers in front of her, then on to bamboo – lovely!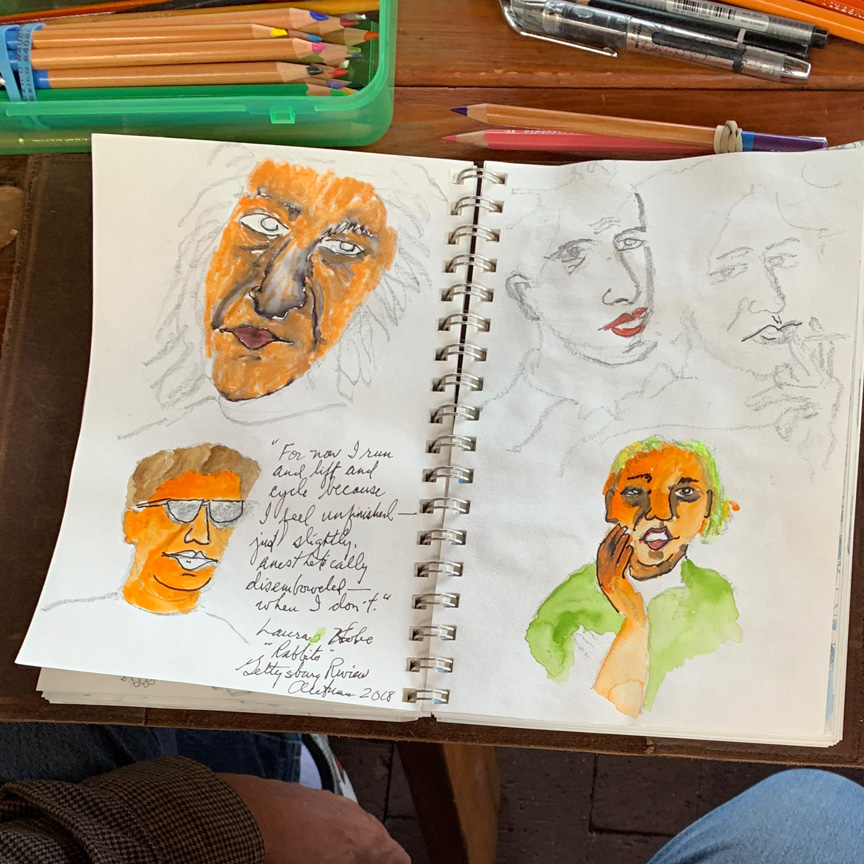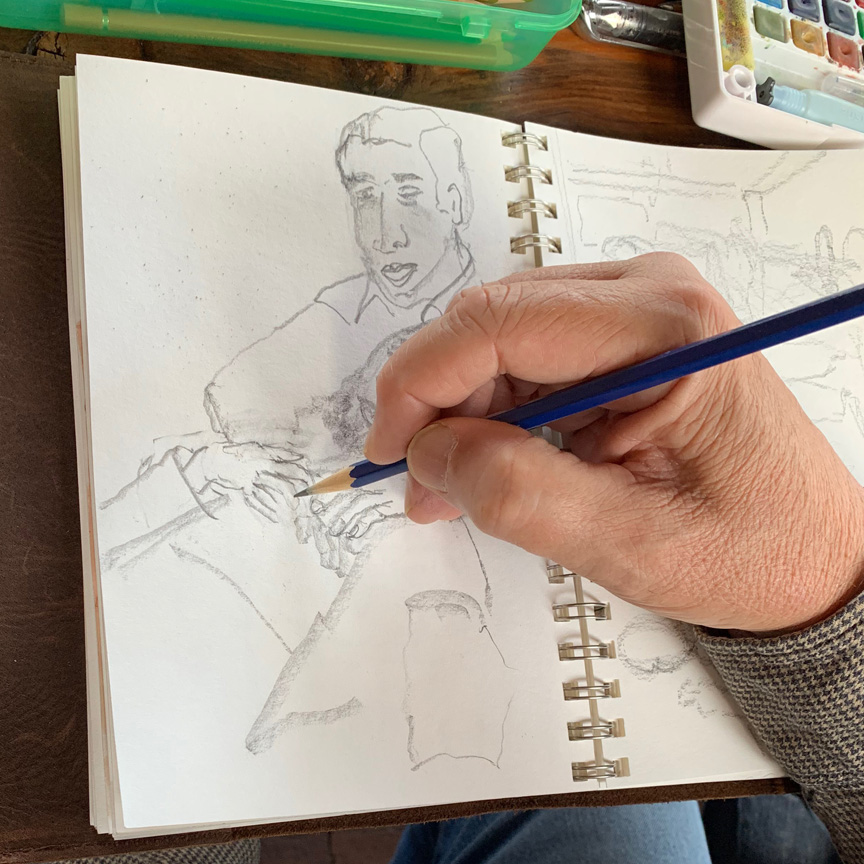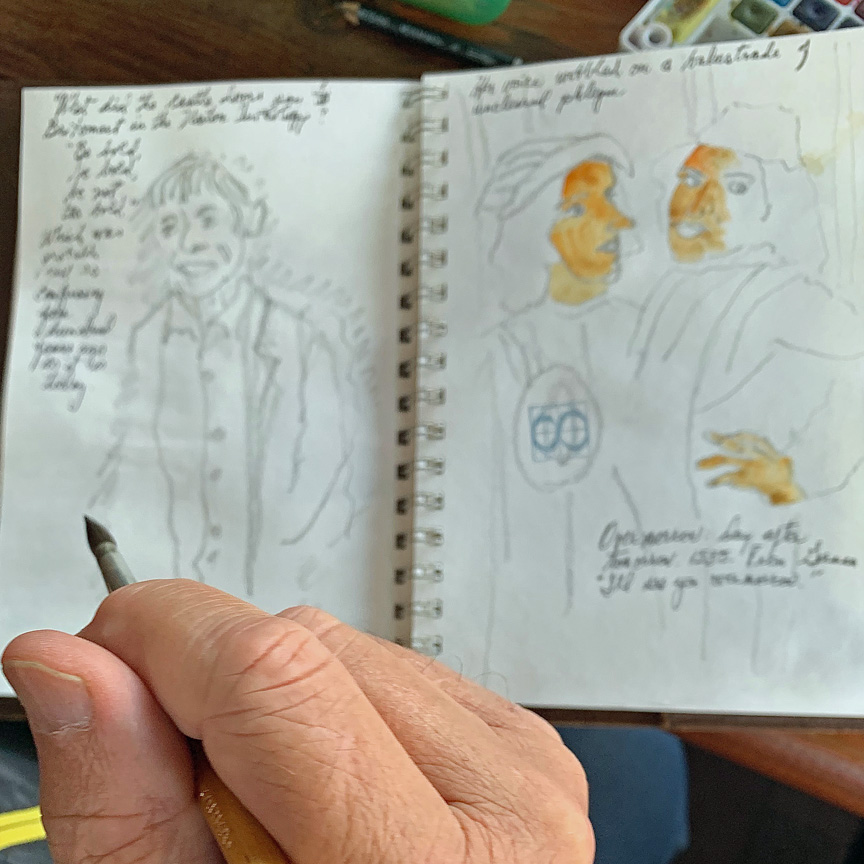 Bill gets into gestural drawing & takes on (gasp!) hands! Well done.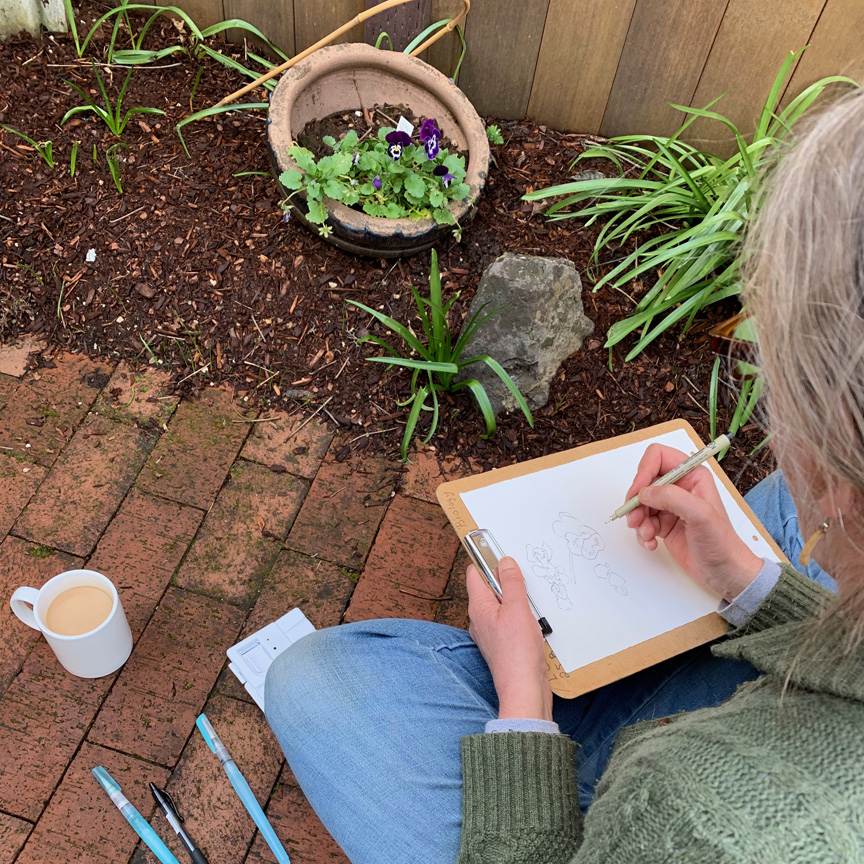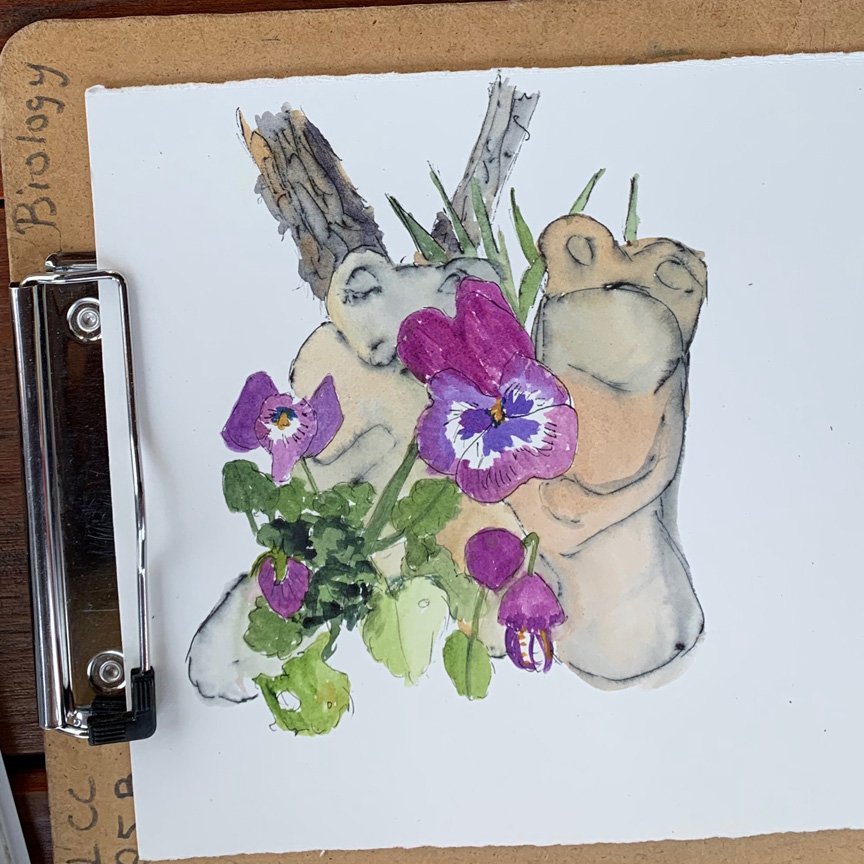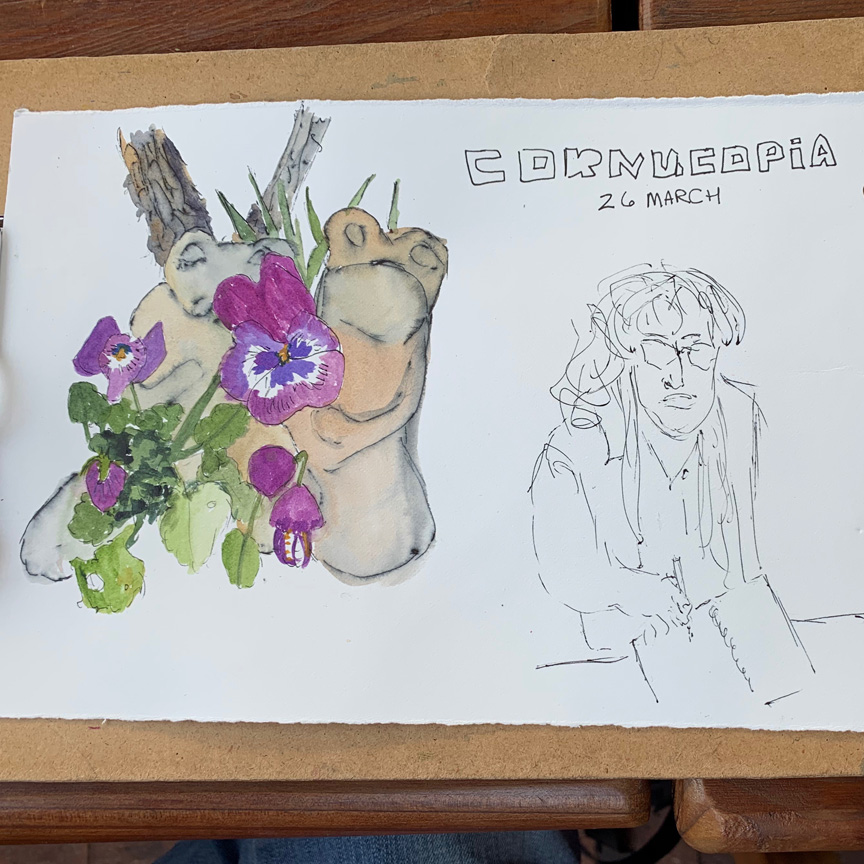 Bitty is definitely into it. She added frog statues behind her pansies.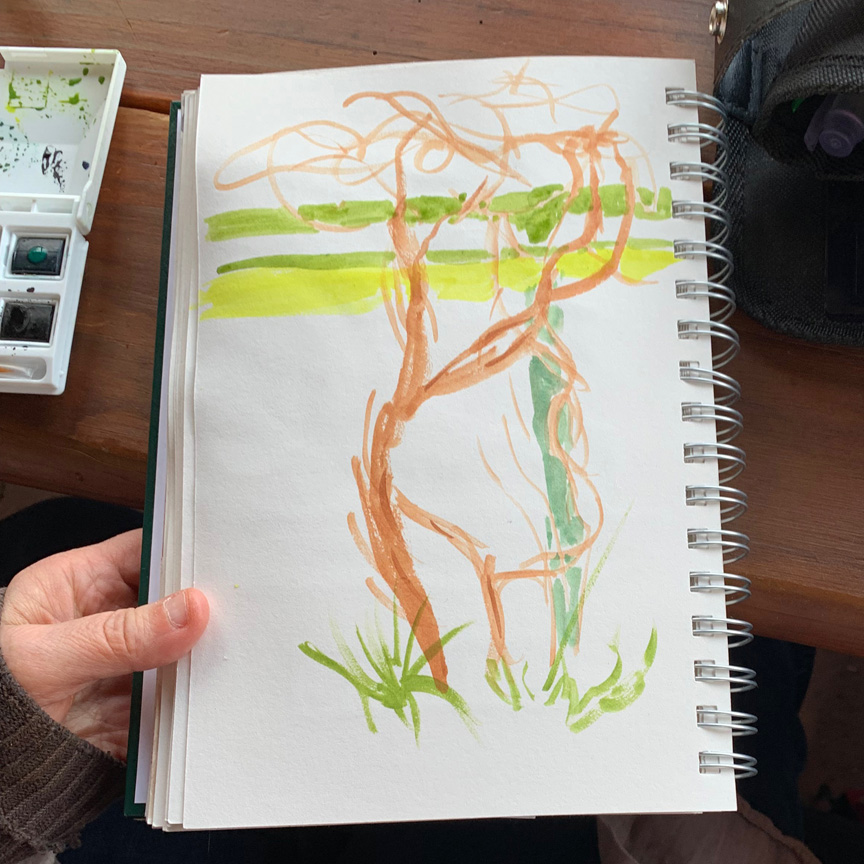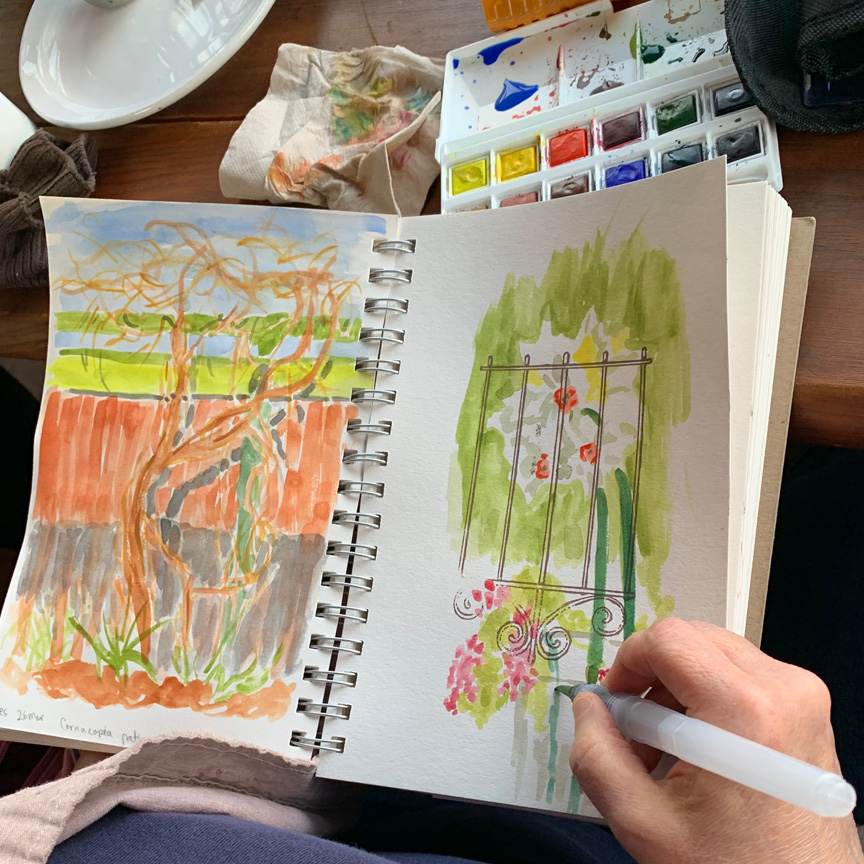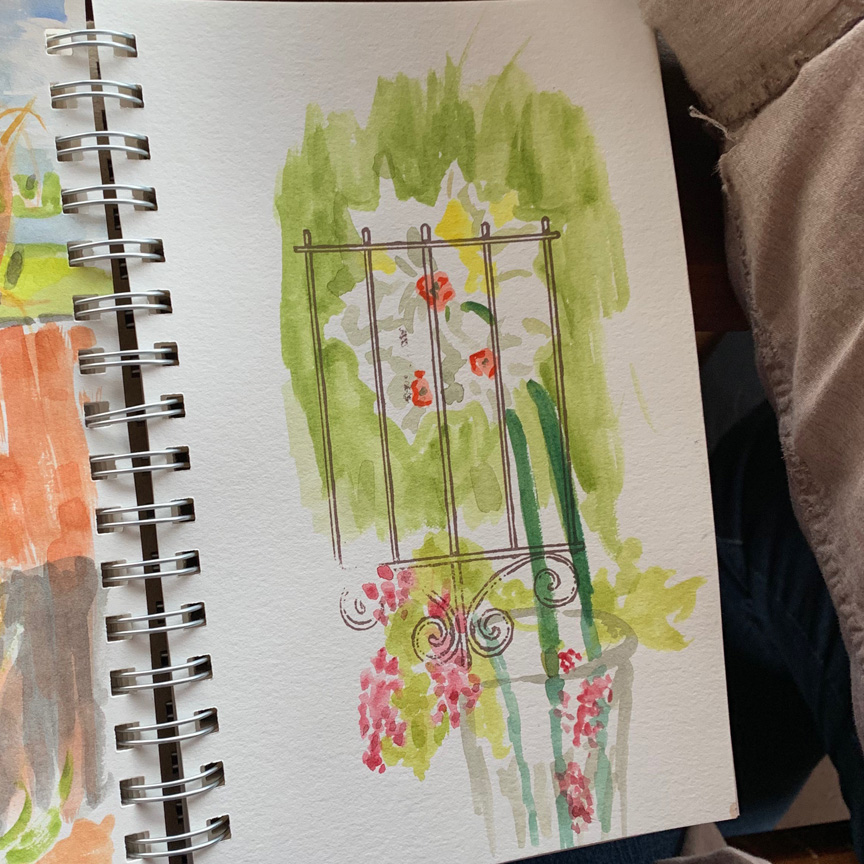 Daisy started with a vine, then onto darker negative space – nice!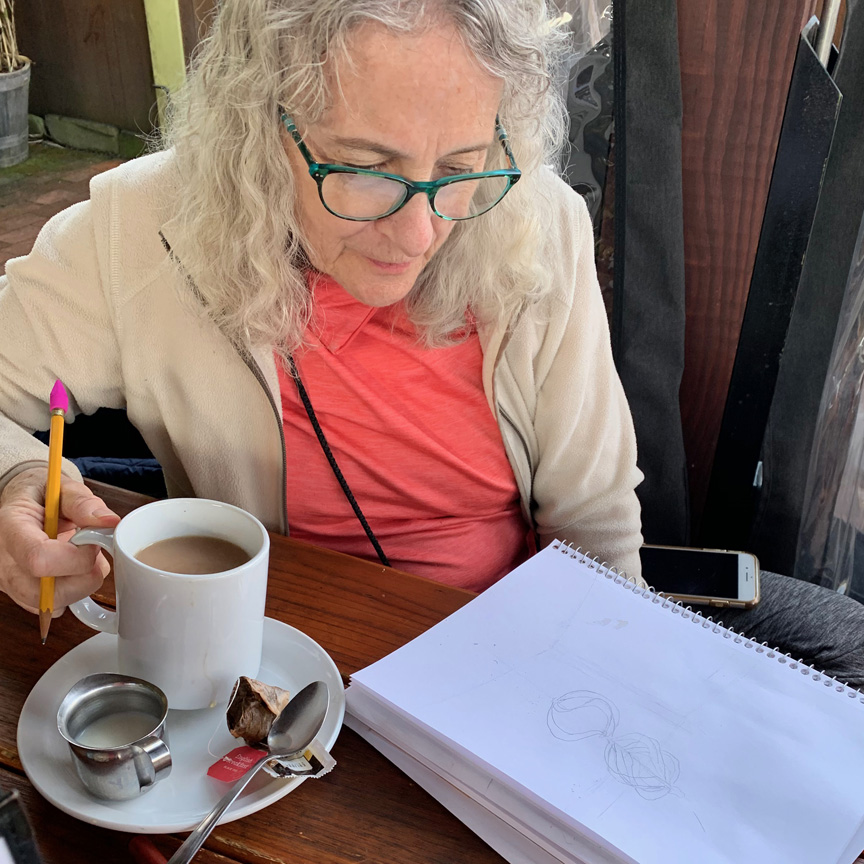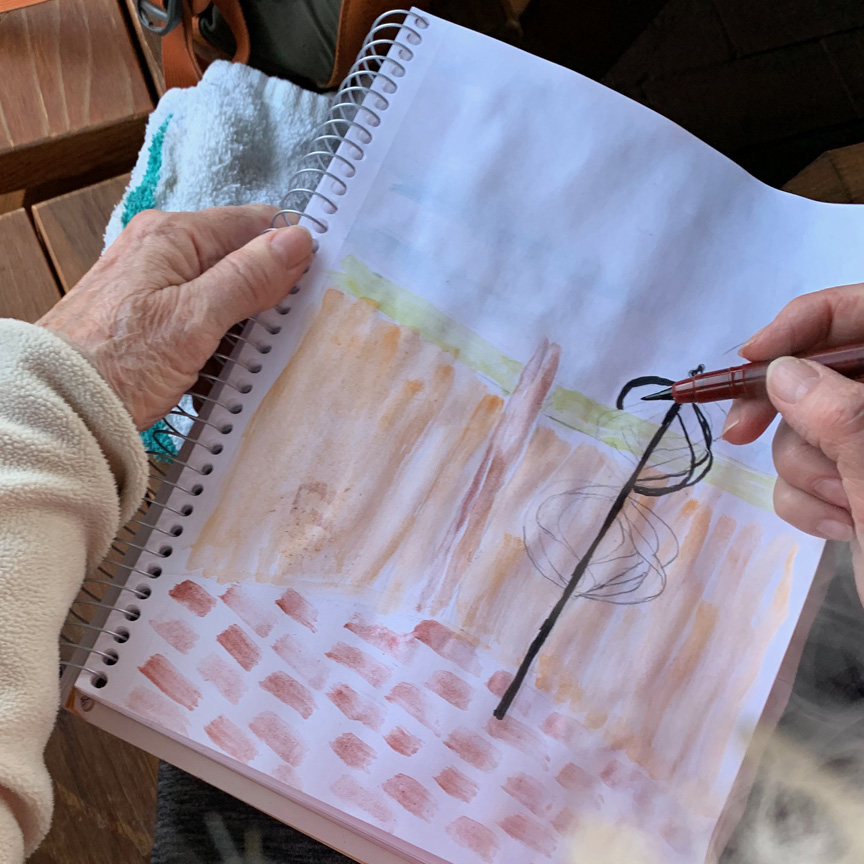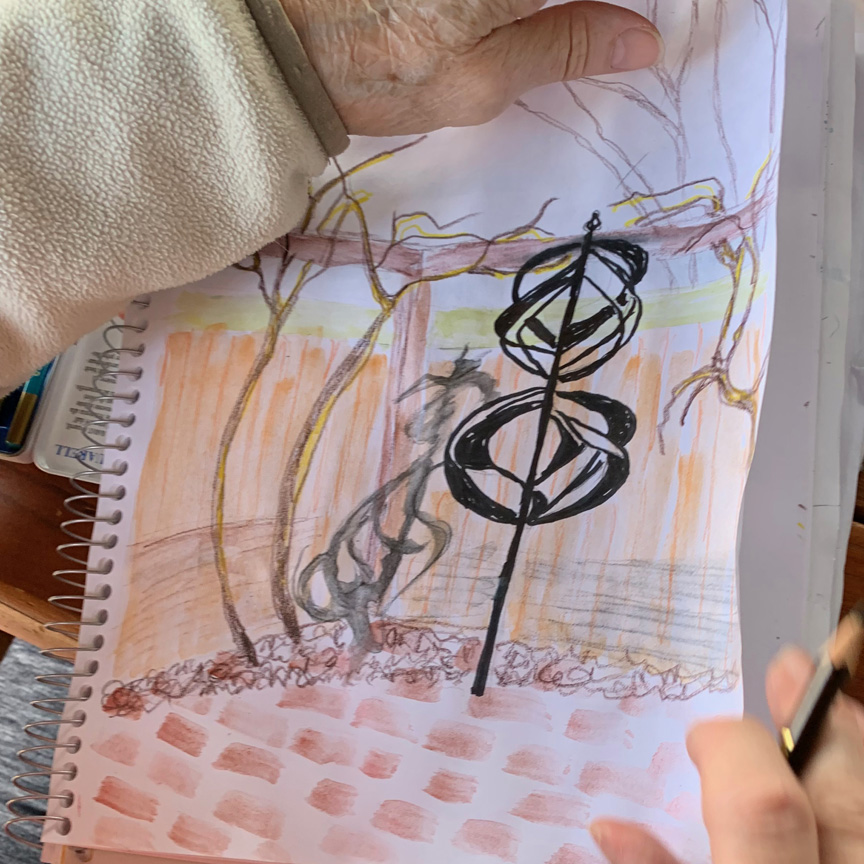 Ellen took on the challenge of sketching a copper wind sculpture!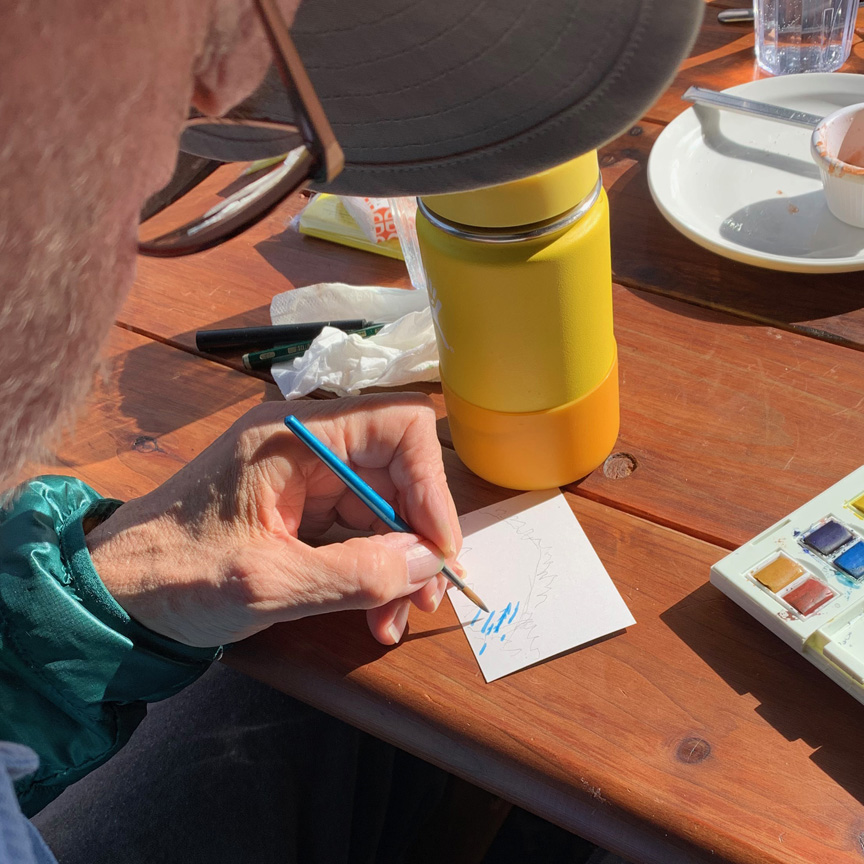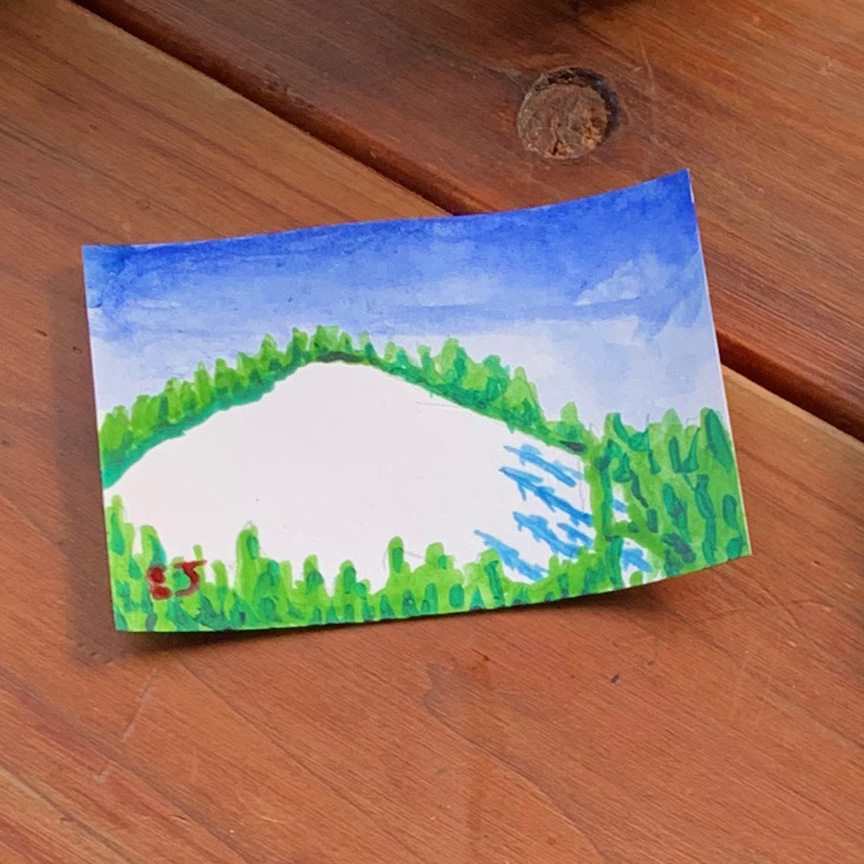 Erik is on an "artist's card" project using watercolor – well done!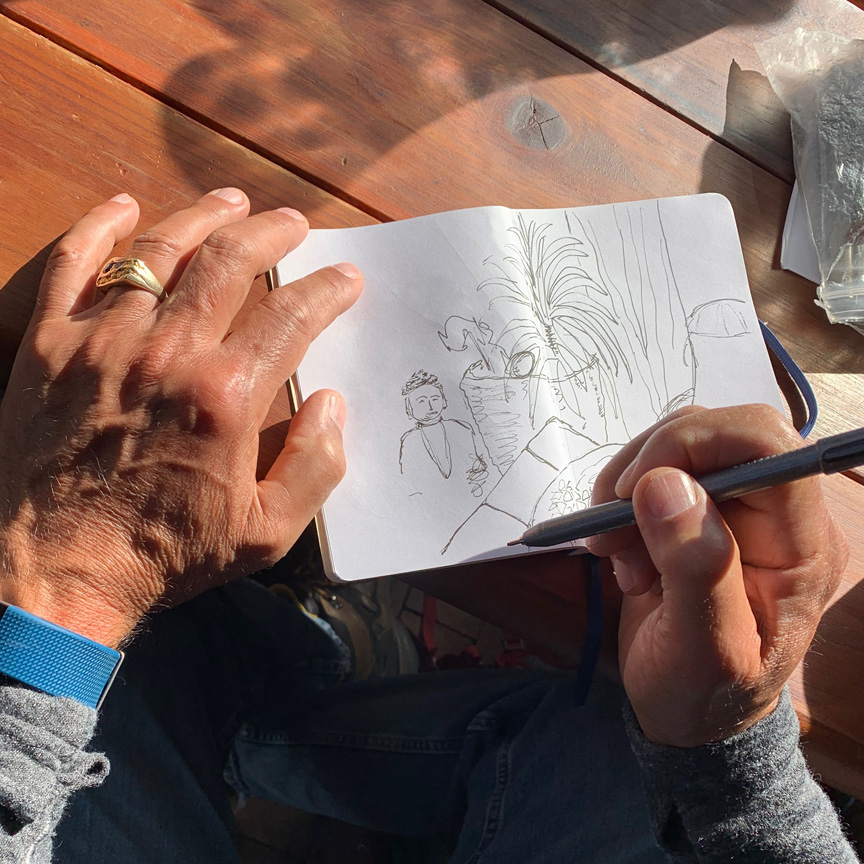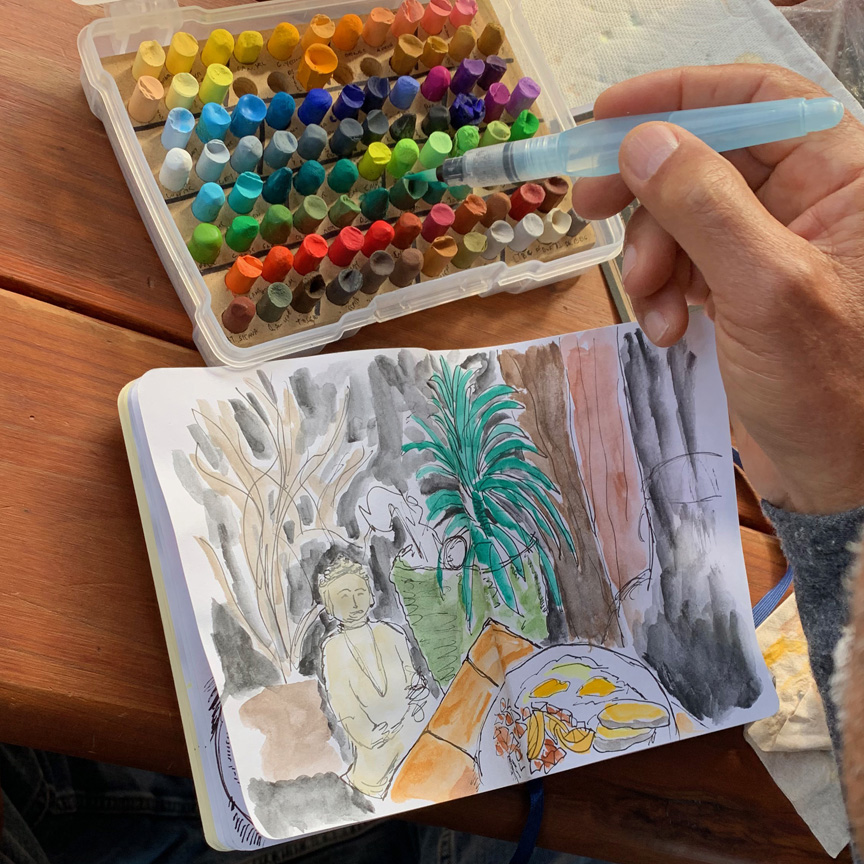 Hugh lays out an ink sketch before taking water brush to pigment.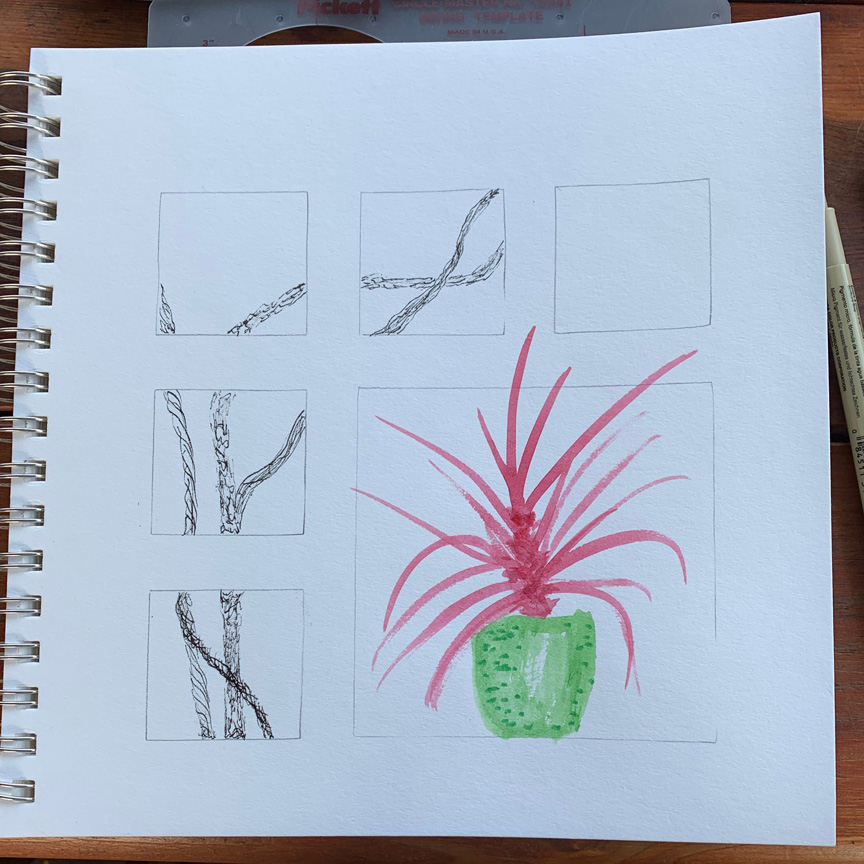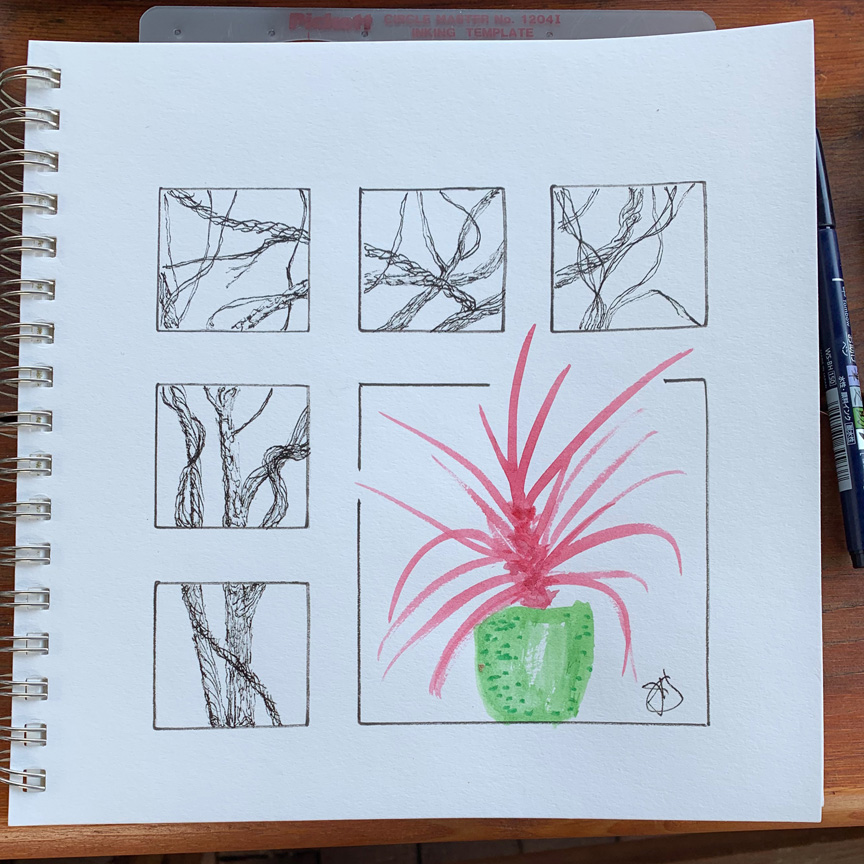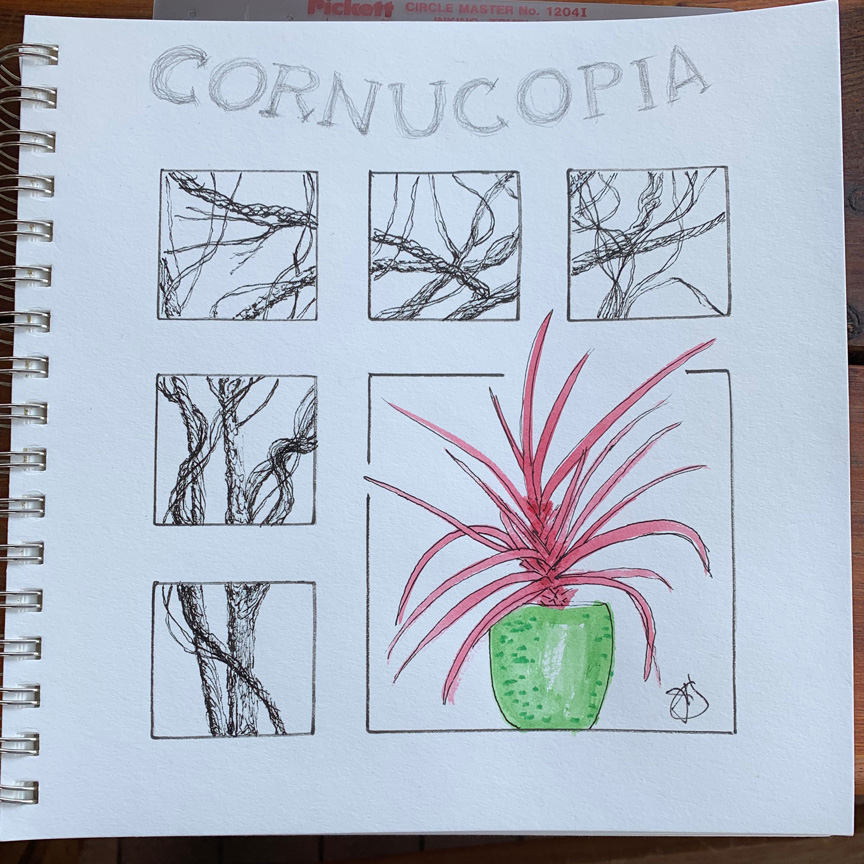 Jane's having a blast playing with a frames format – keep on going!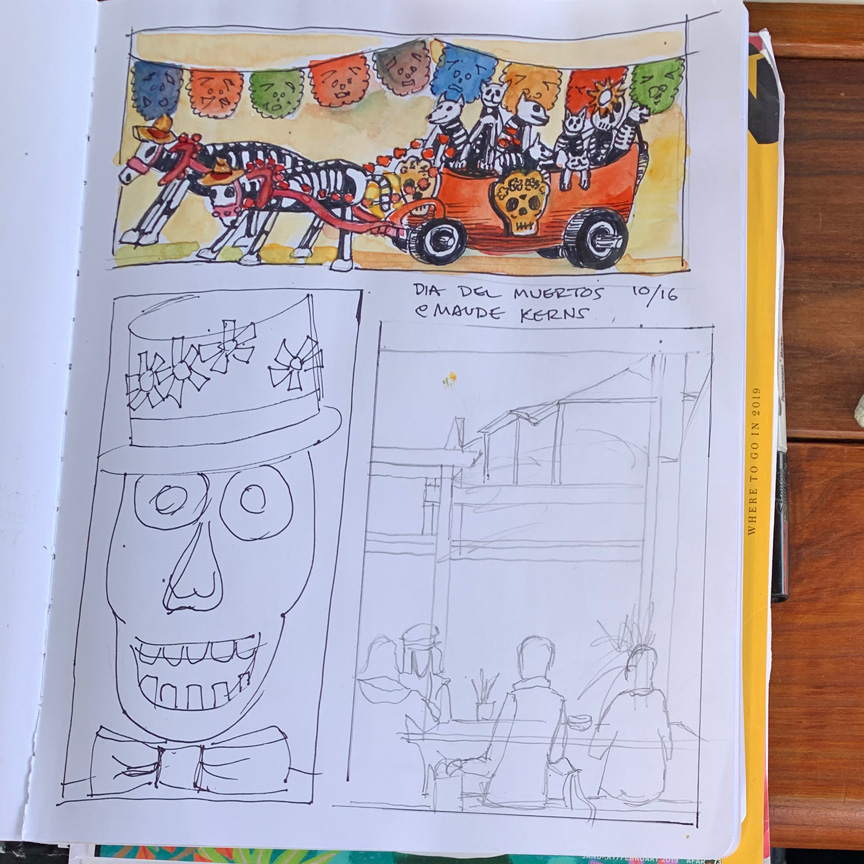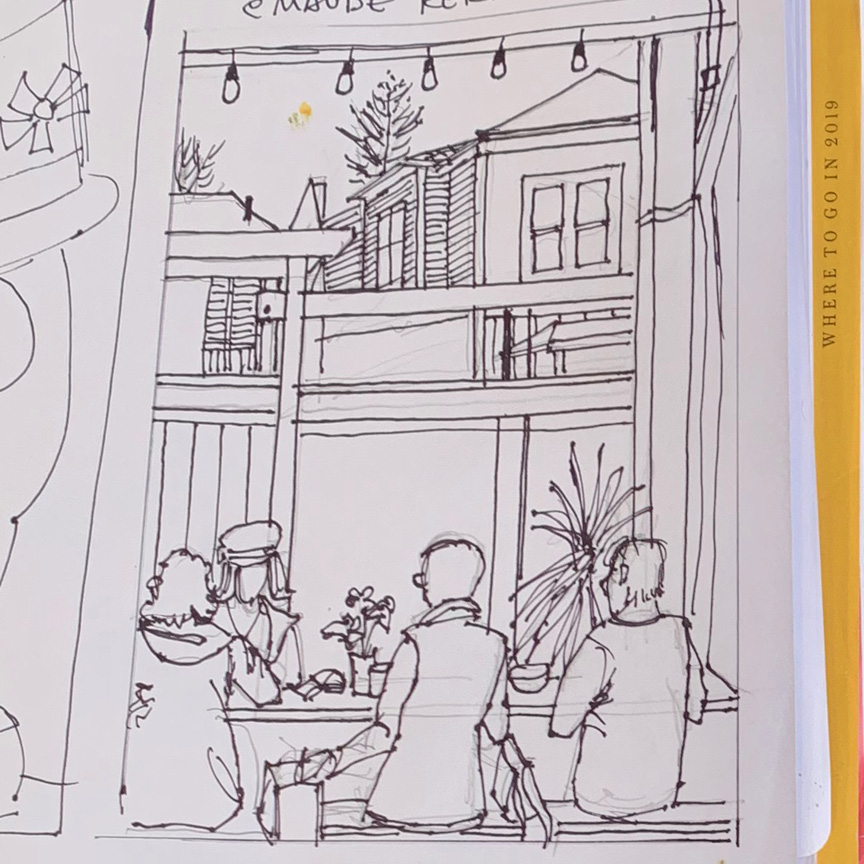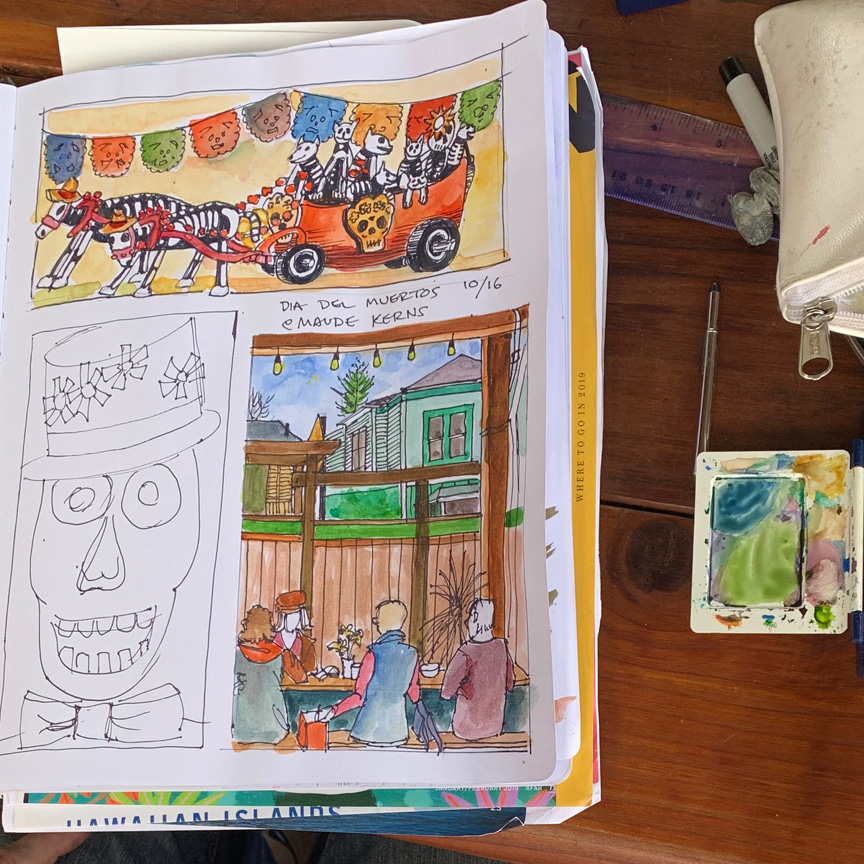 Jim goes back to a page done previously & adds todays scene.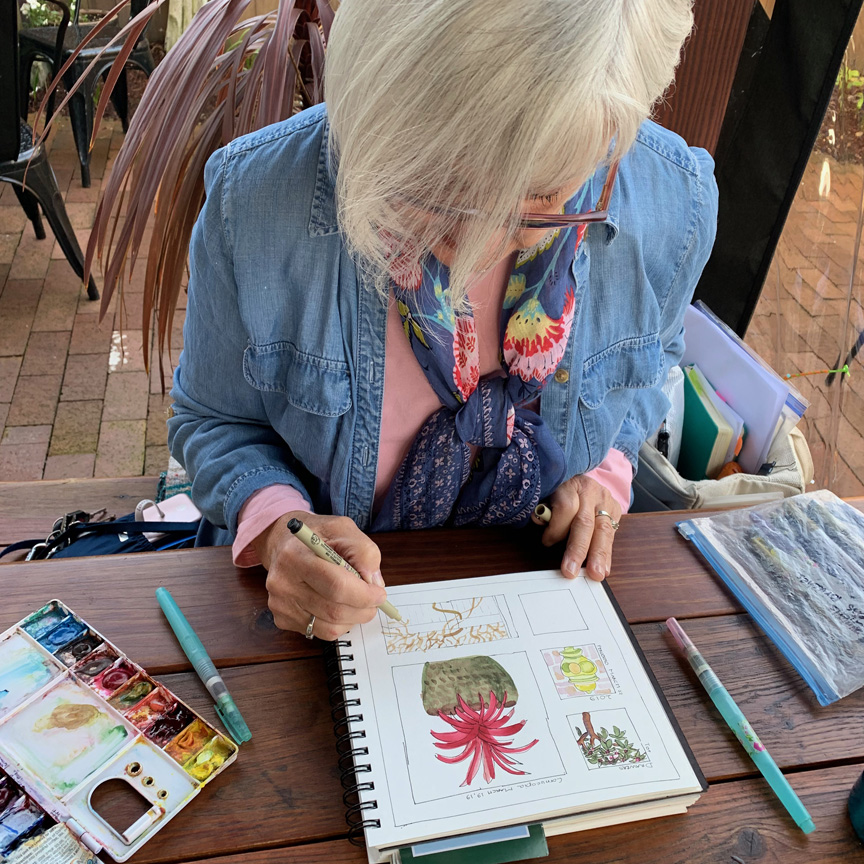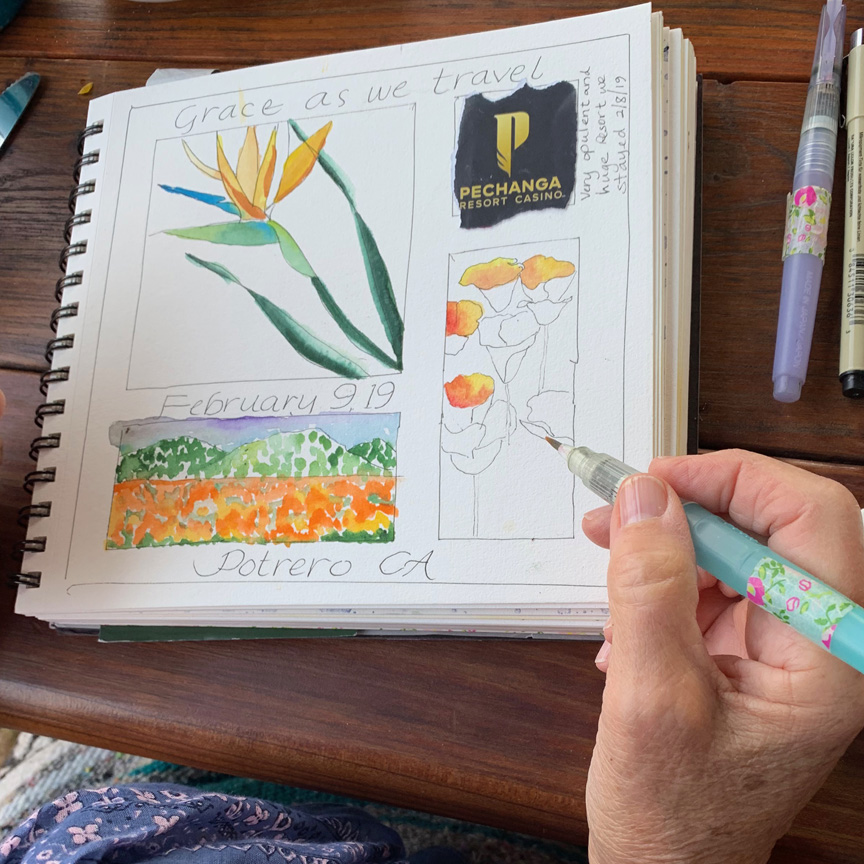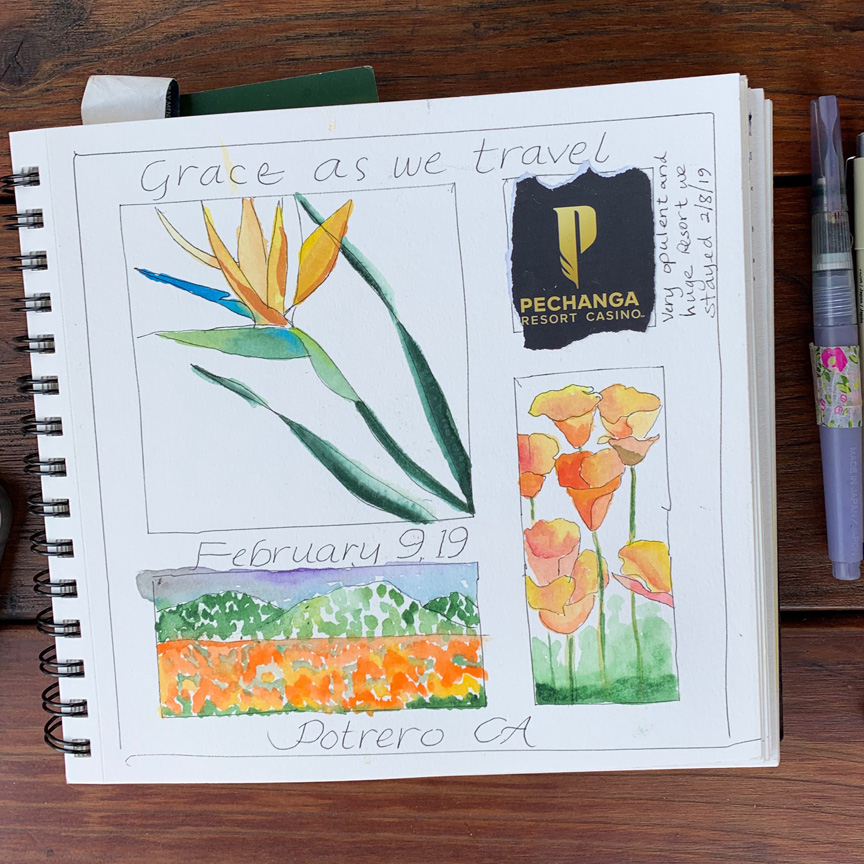 Katie is enjoying playing with frames, too – nice watercolors!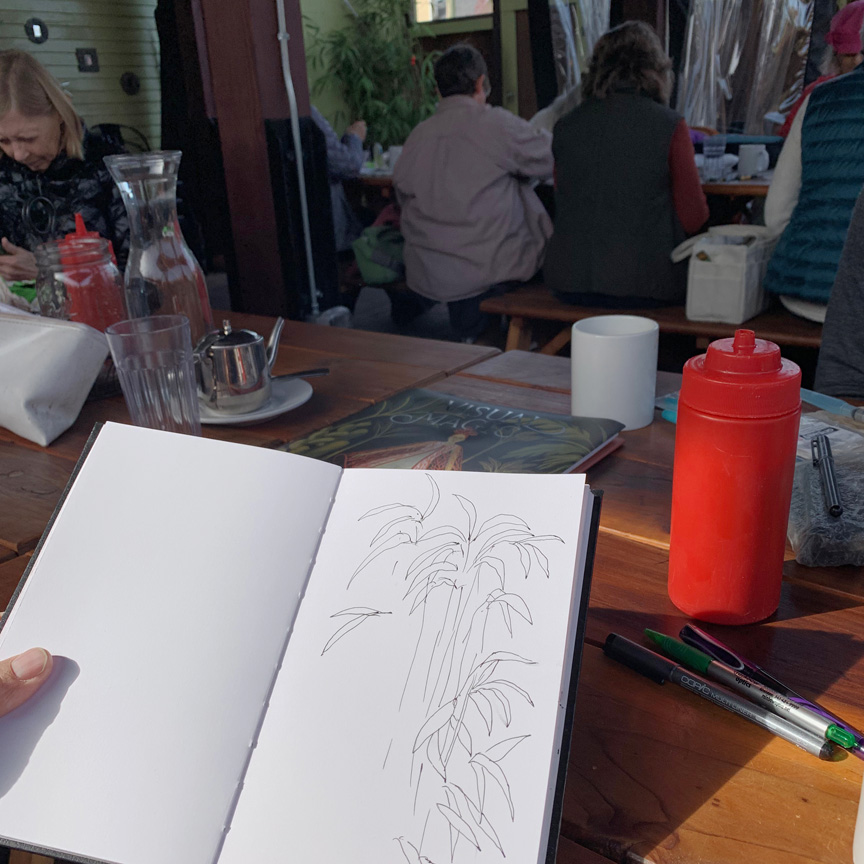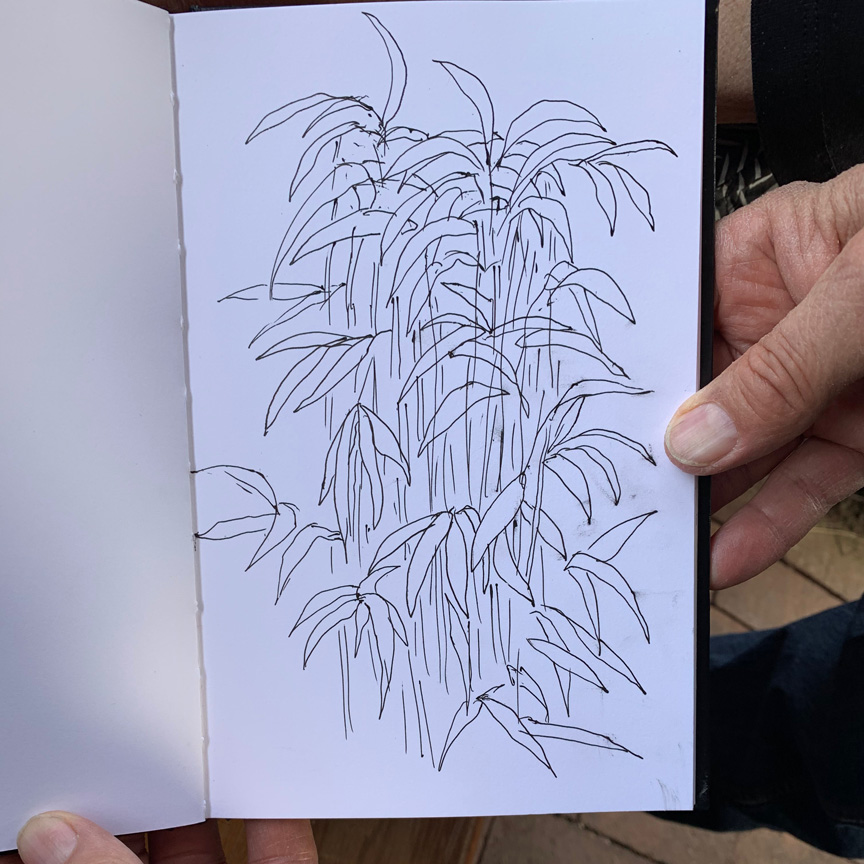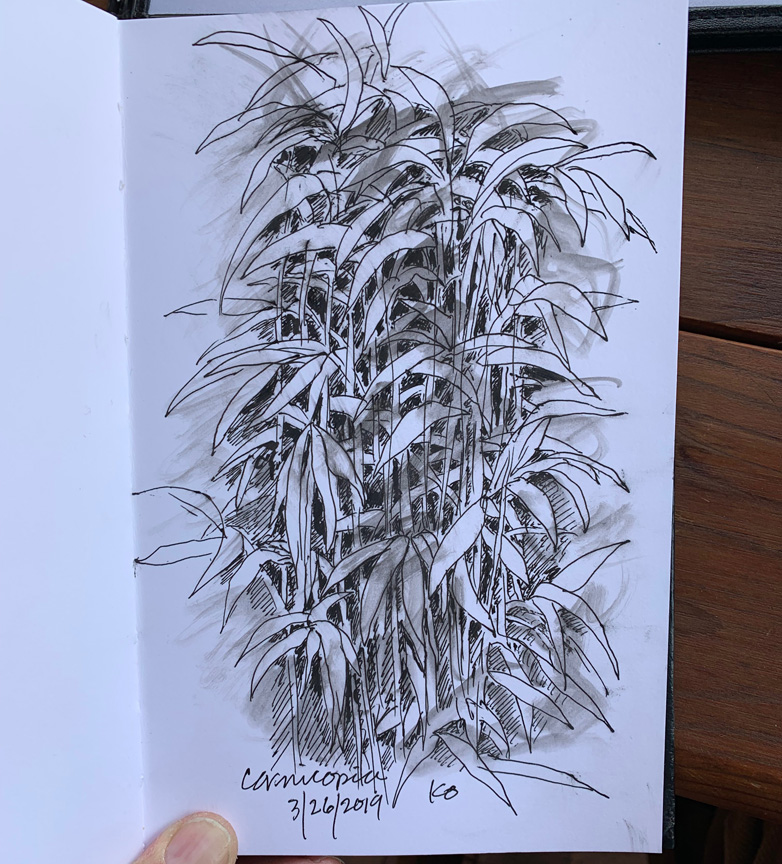 Ken spied a bamboo plant across the room – "go darker" we said.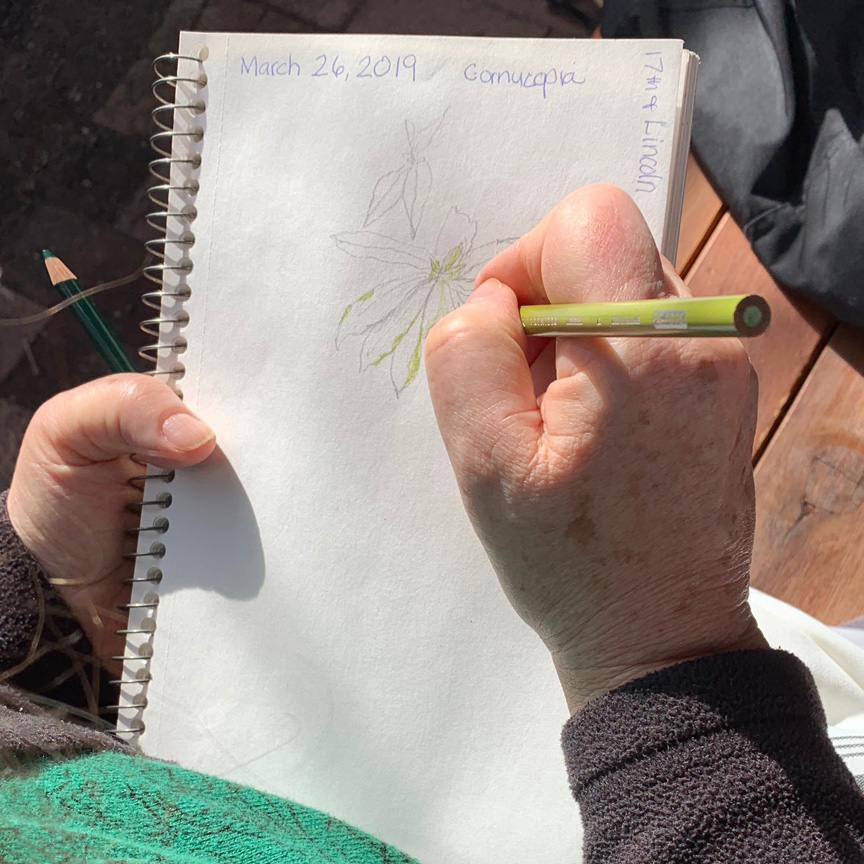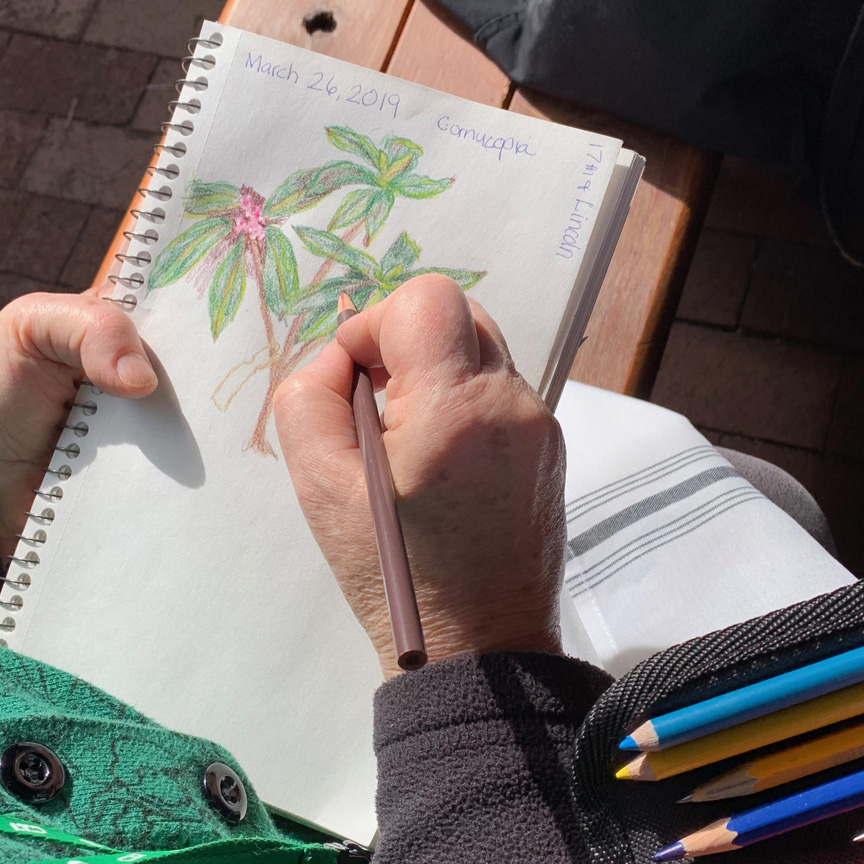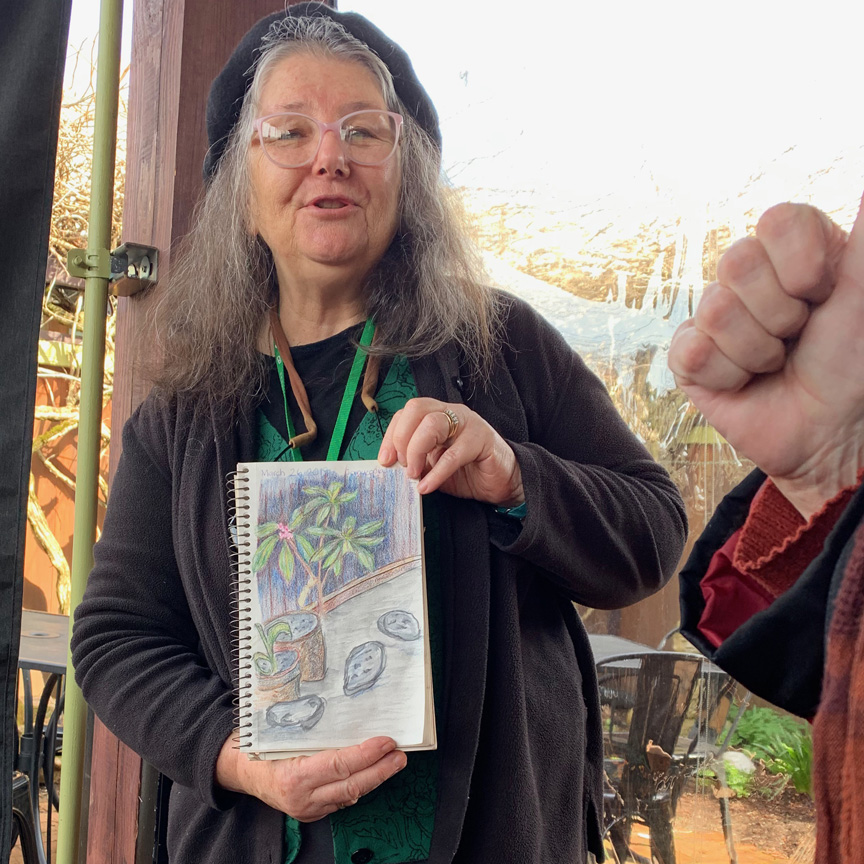 Laura got a thumbs up on her daphne sketch with dark blue behind.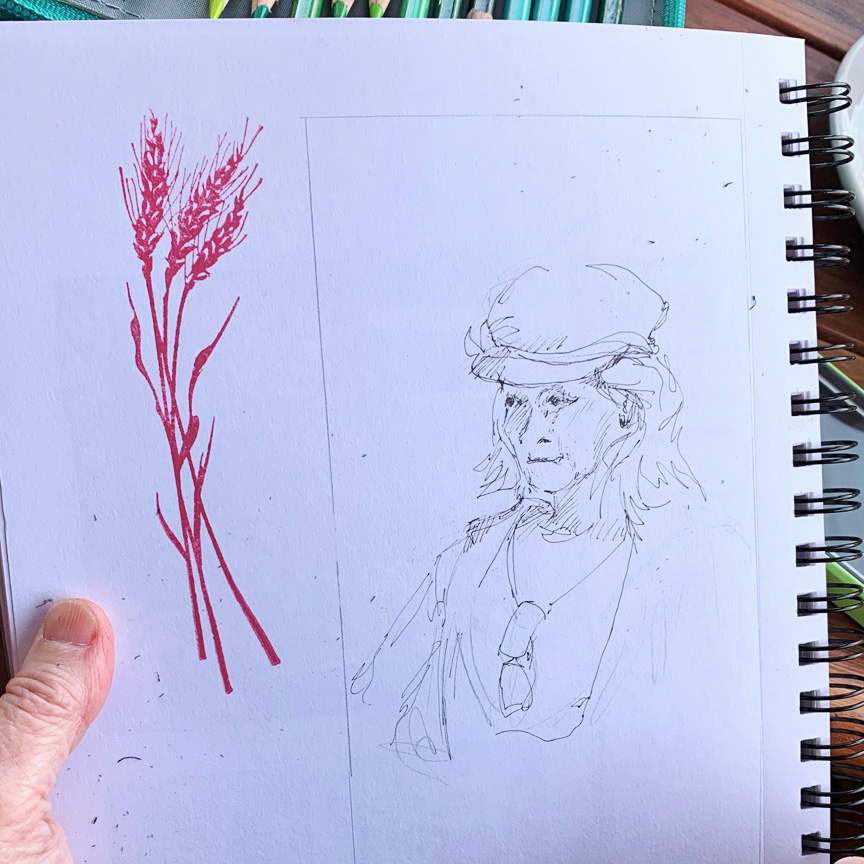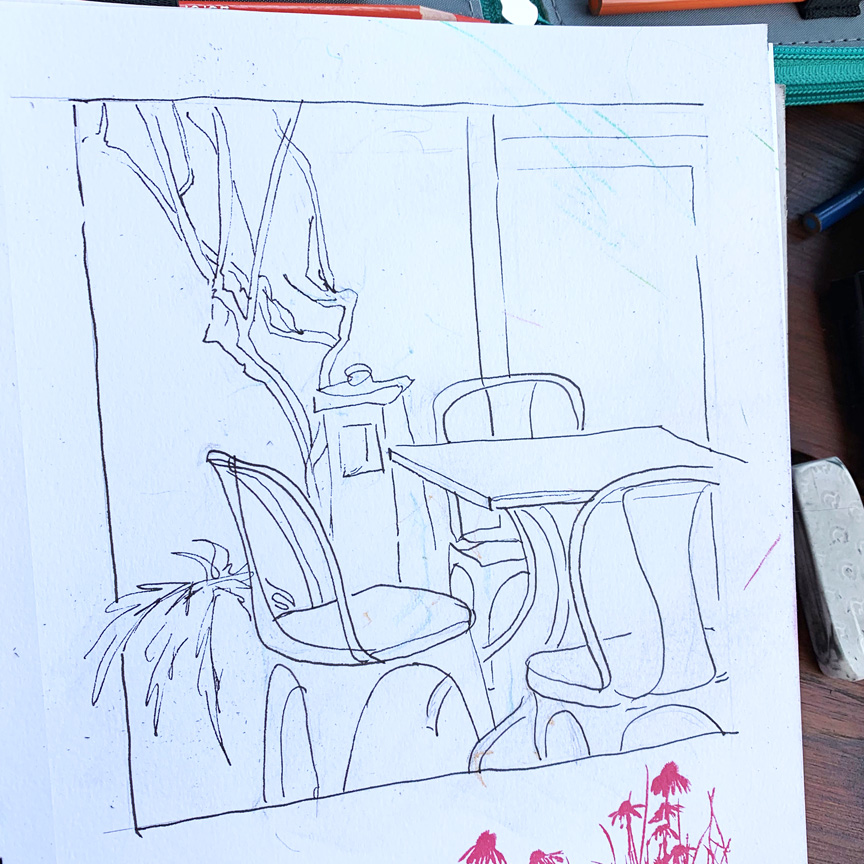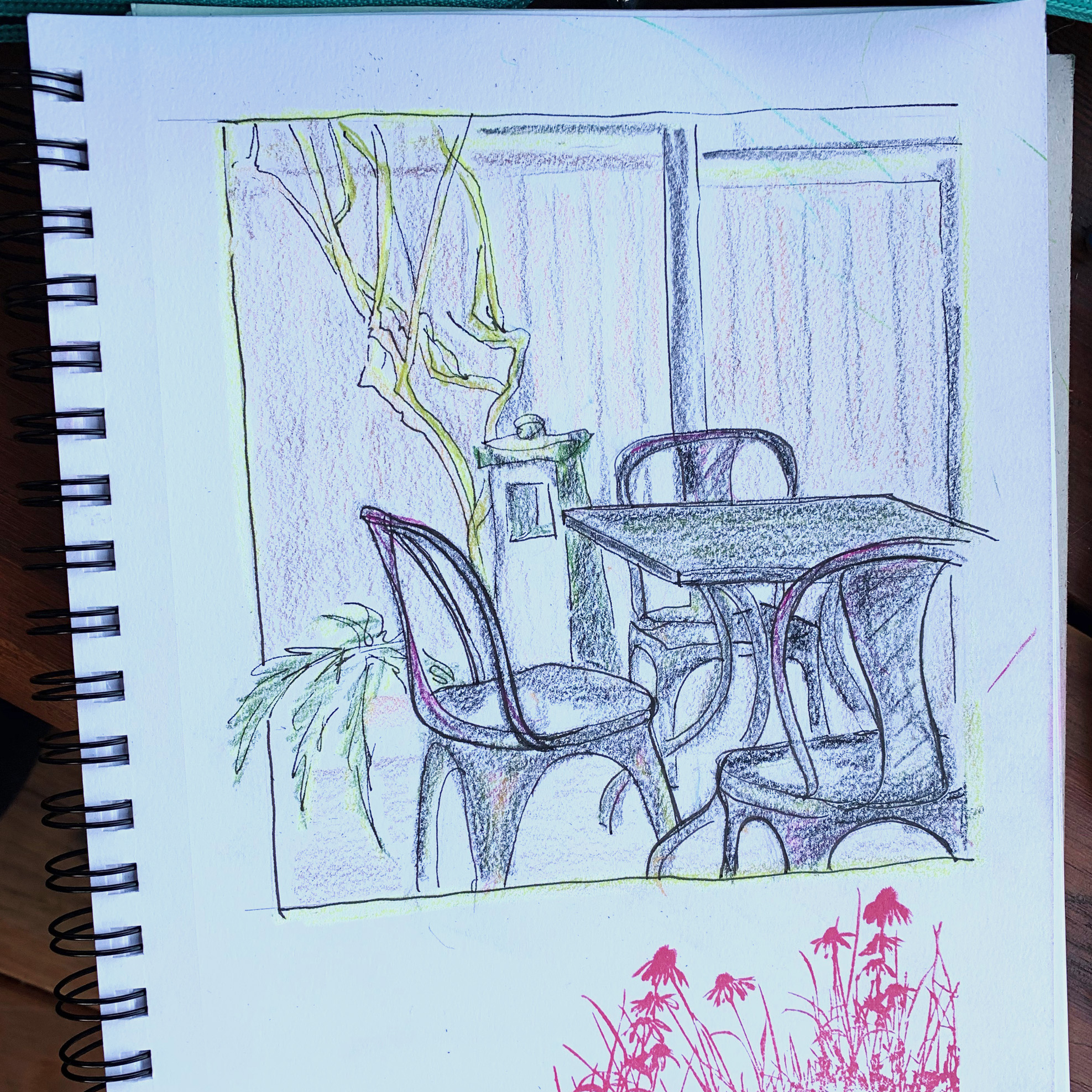 Marsha went from doing a portrait to curves chairs & table – wow!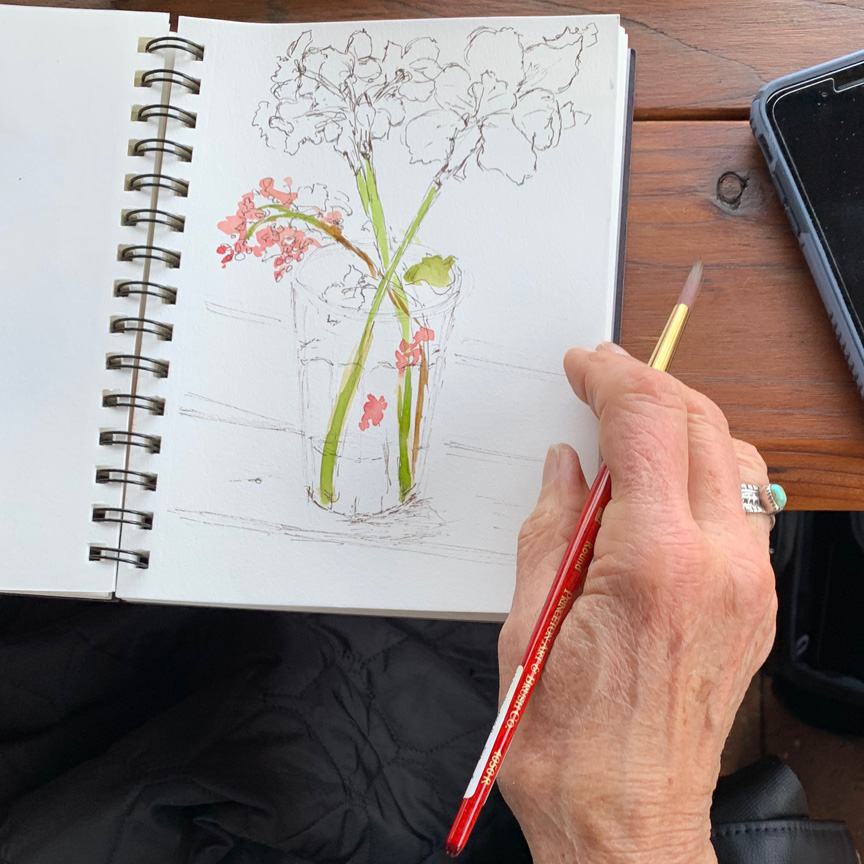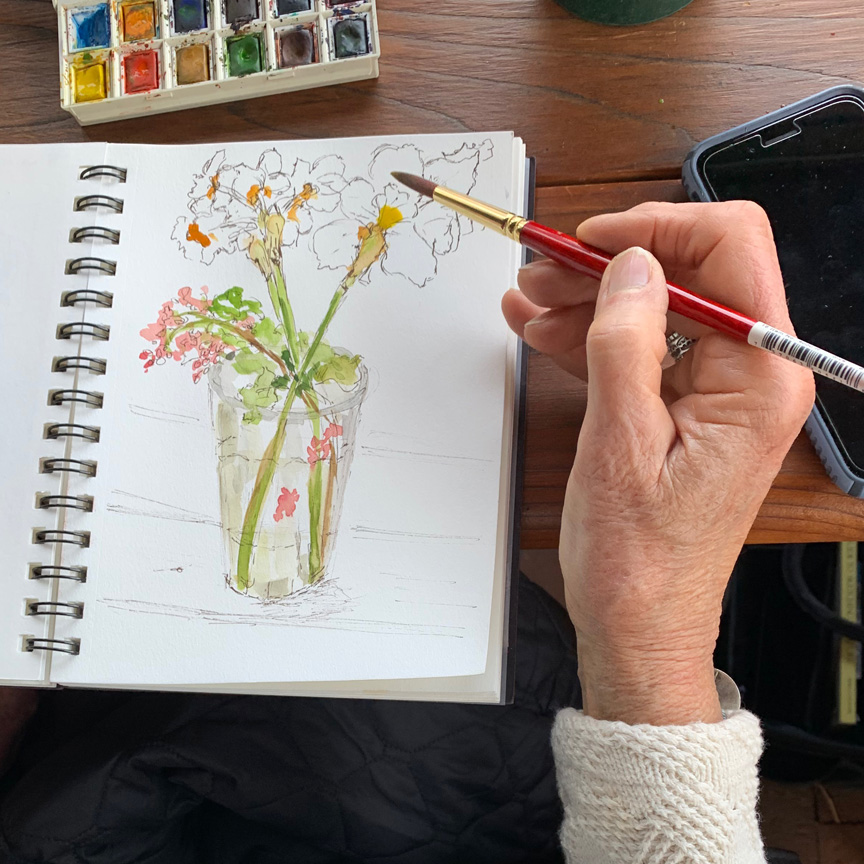 Penny sketched the flowers in the glass in front of her – sweet!