Tradewinds Cafe, Eugene, OR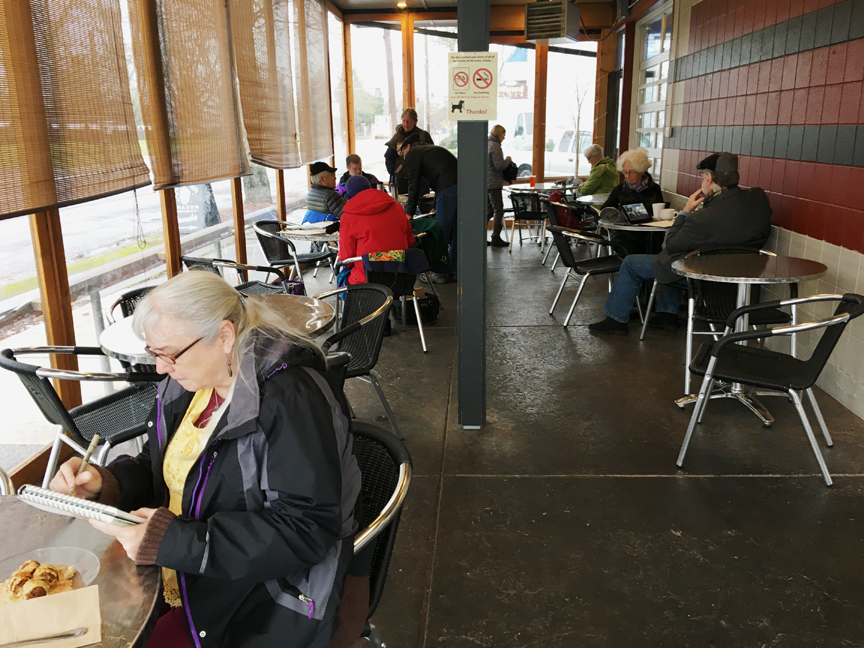 Despite the heater going, it was still chilly outside the cafe – Danita, Peggy, Bill, Jim, Hugh, Bitty, Barb Sh, Katie, Lynda, Serge.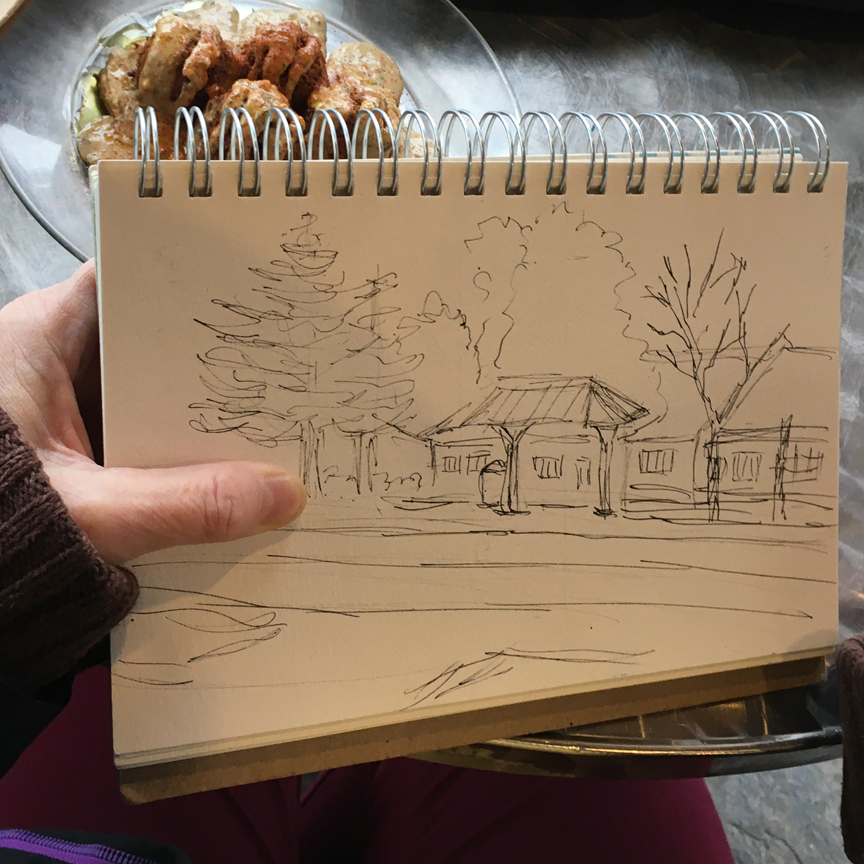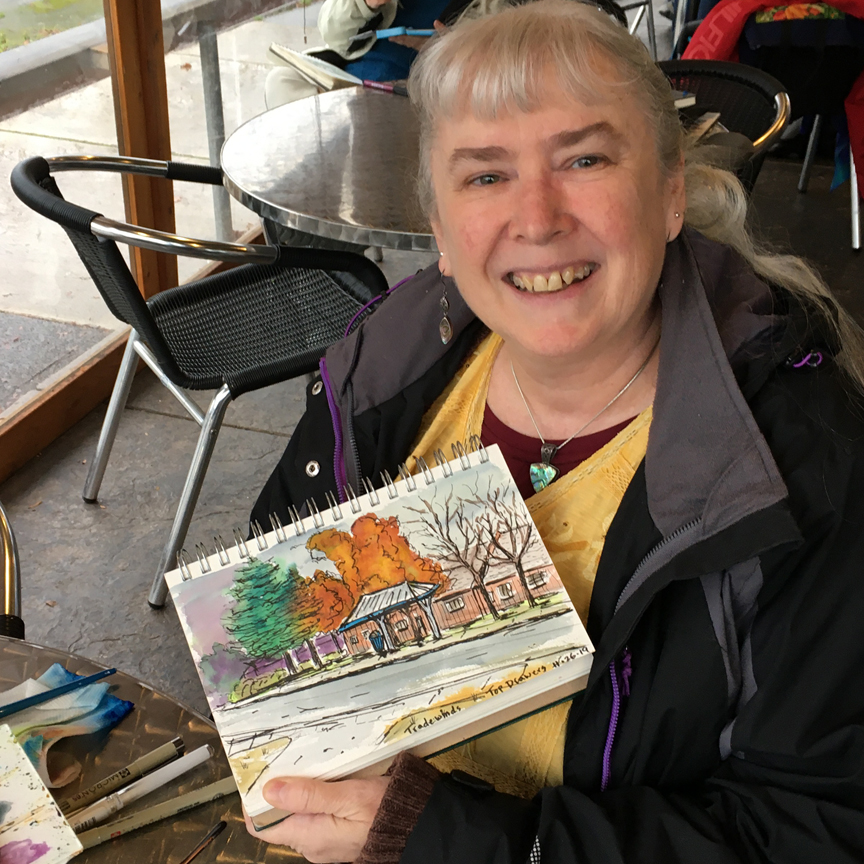 Danita got right after the view out the window – nice!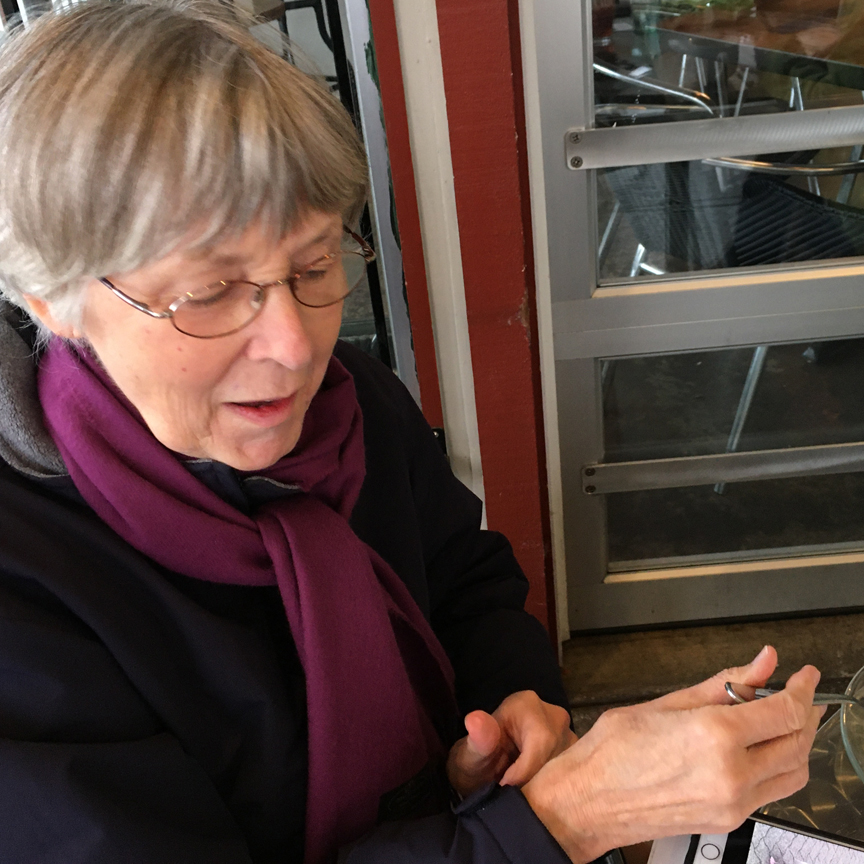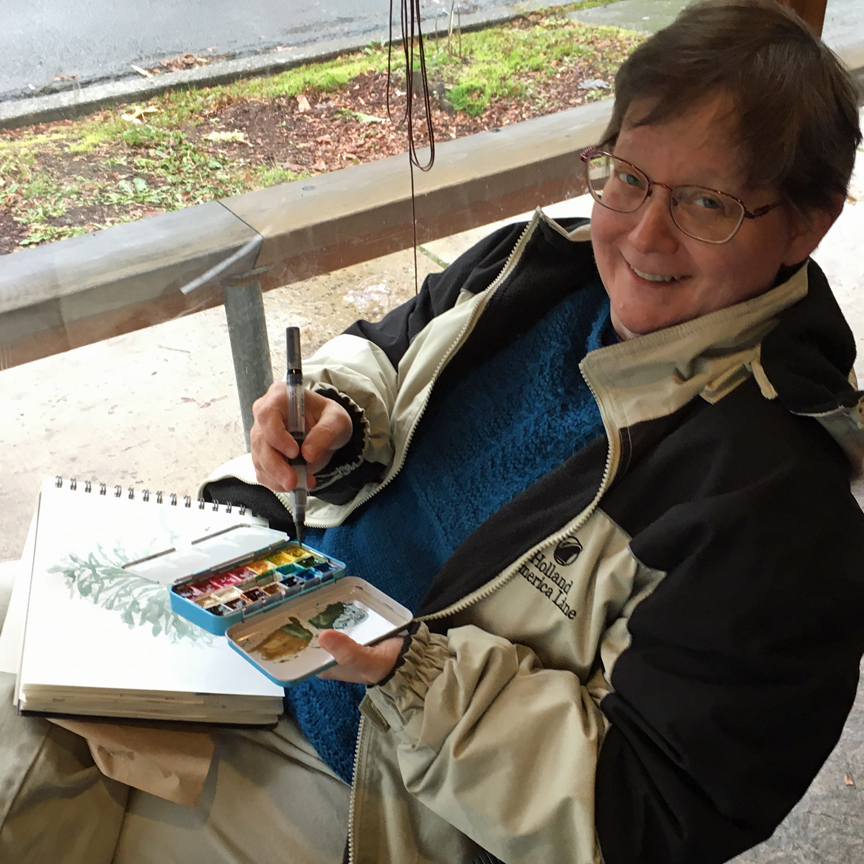 Helga and Daisy snuck in, too – Daisy's doing the trees outside.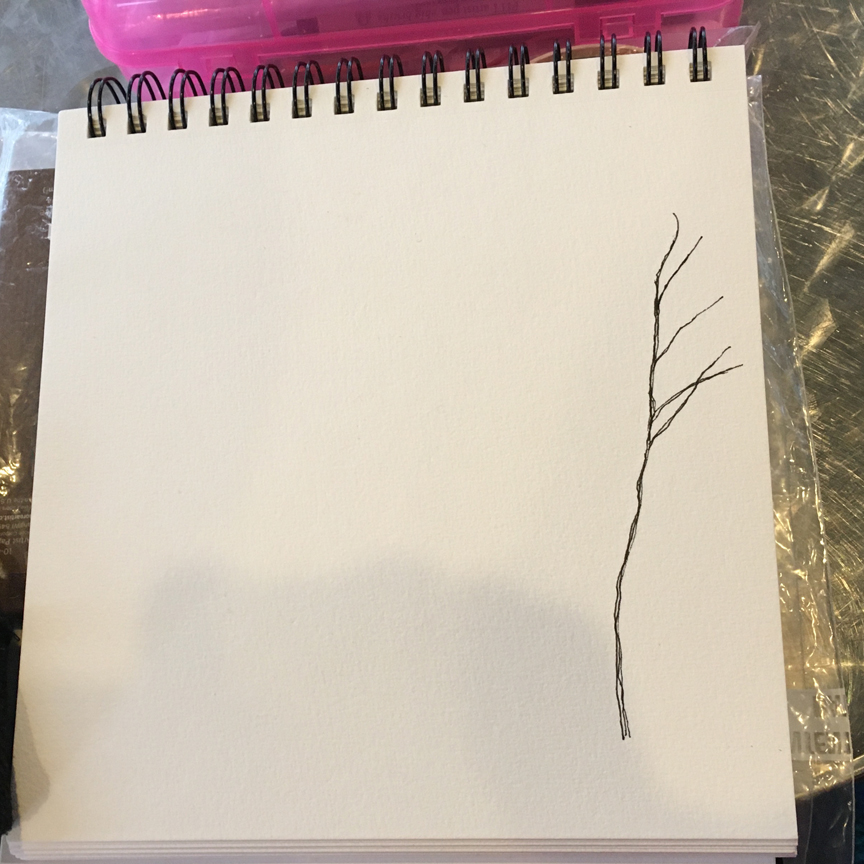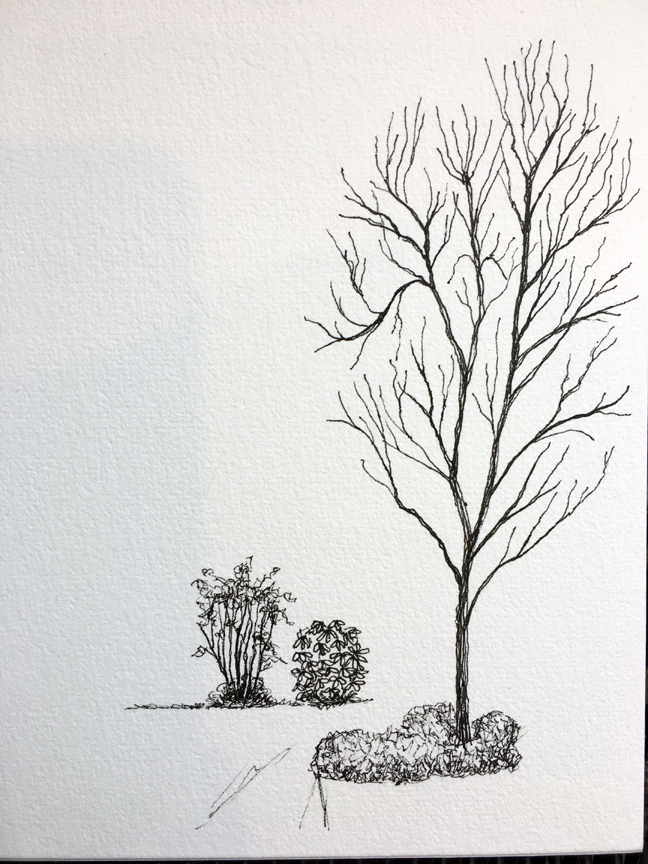 Here's how Peggy builds her tree, & puts it in context.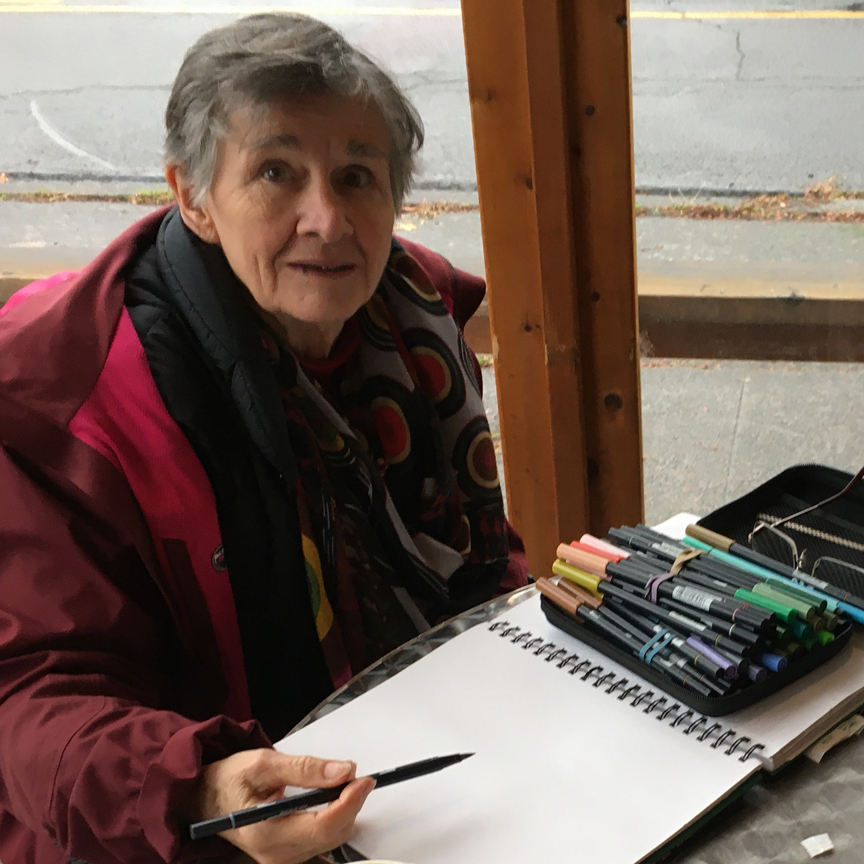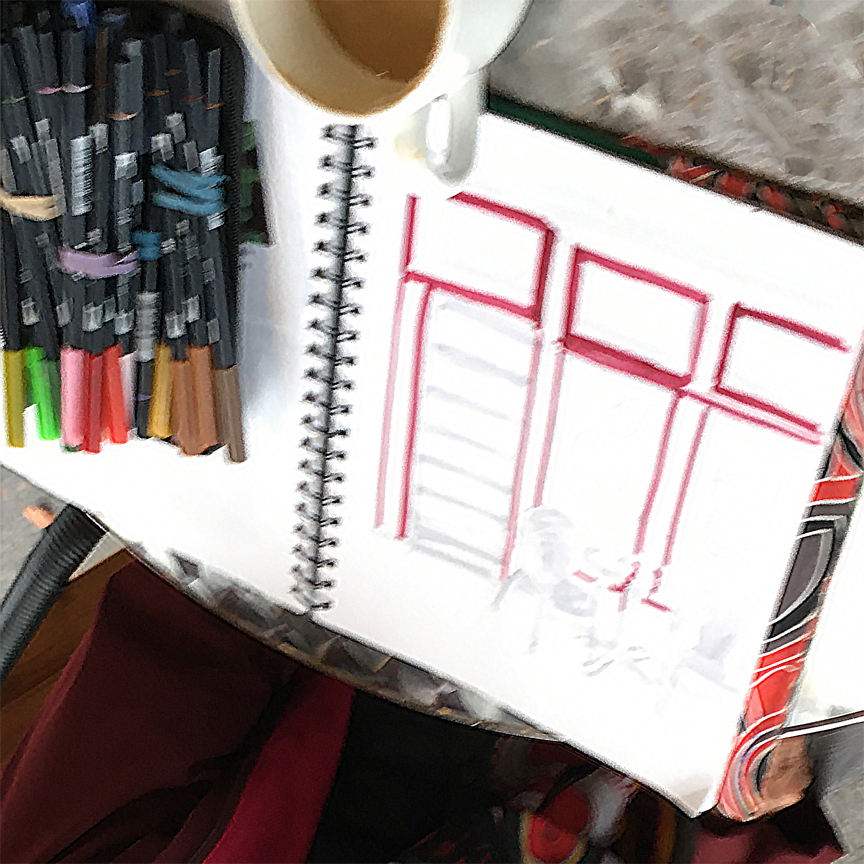 Lealan loves those Tombow markers – have to see next time for the finished work.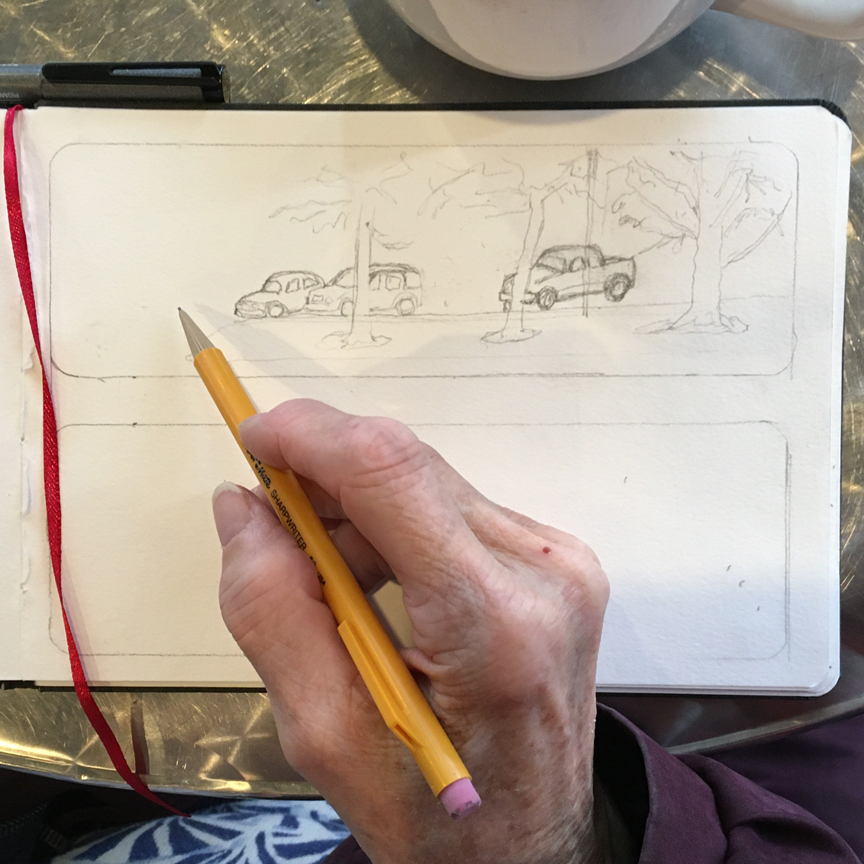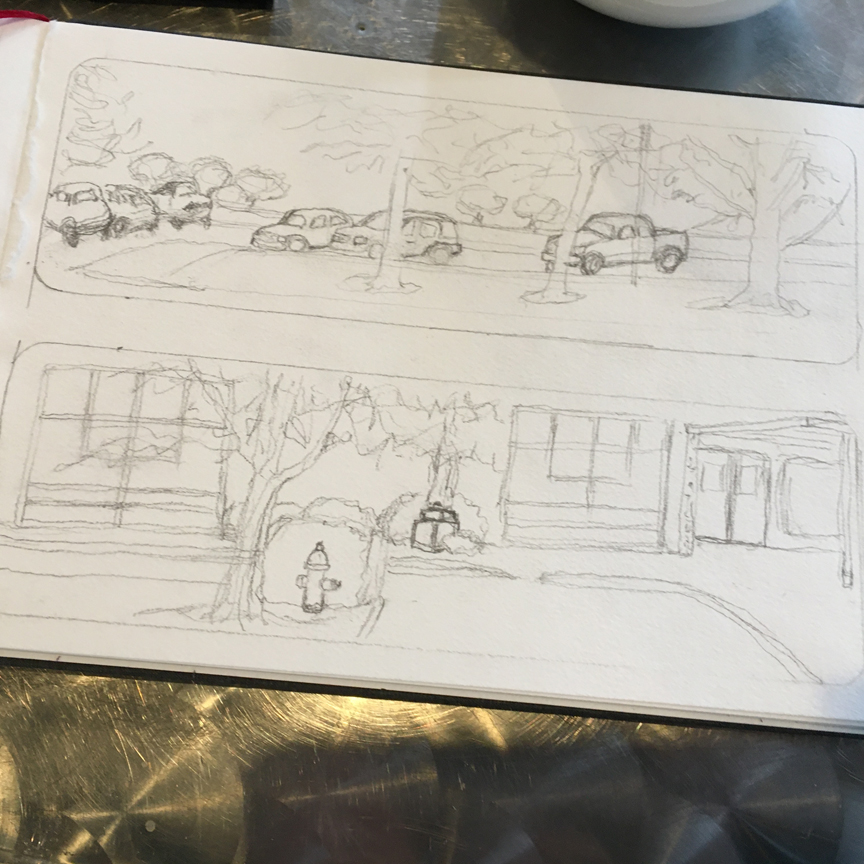 Jane went temporarily auto-crazy, then on to building design.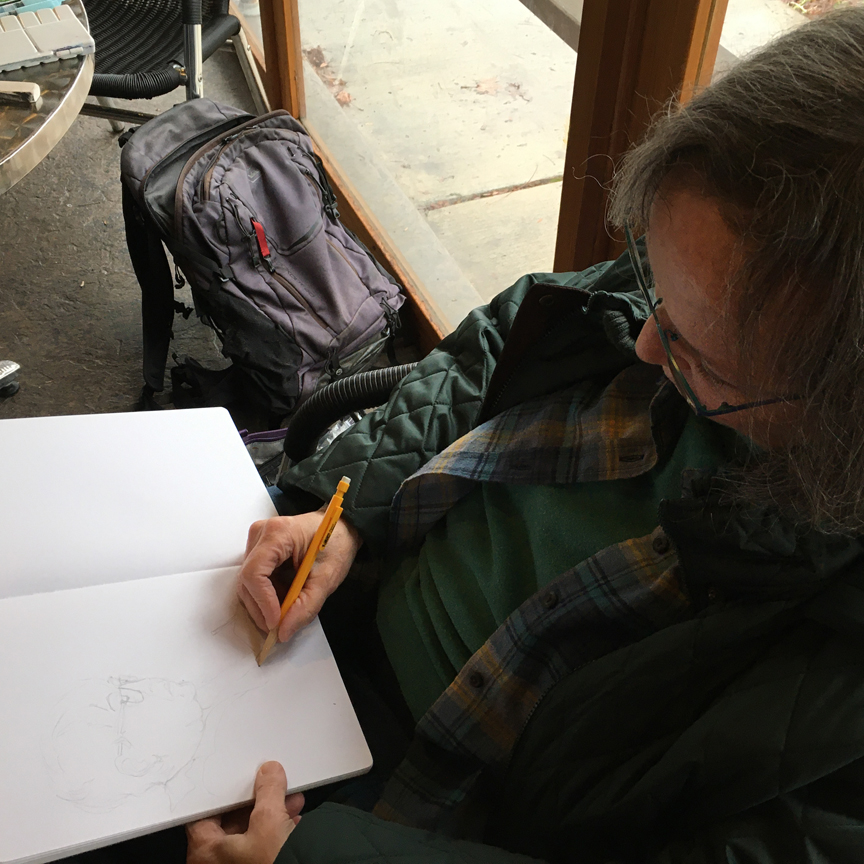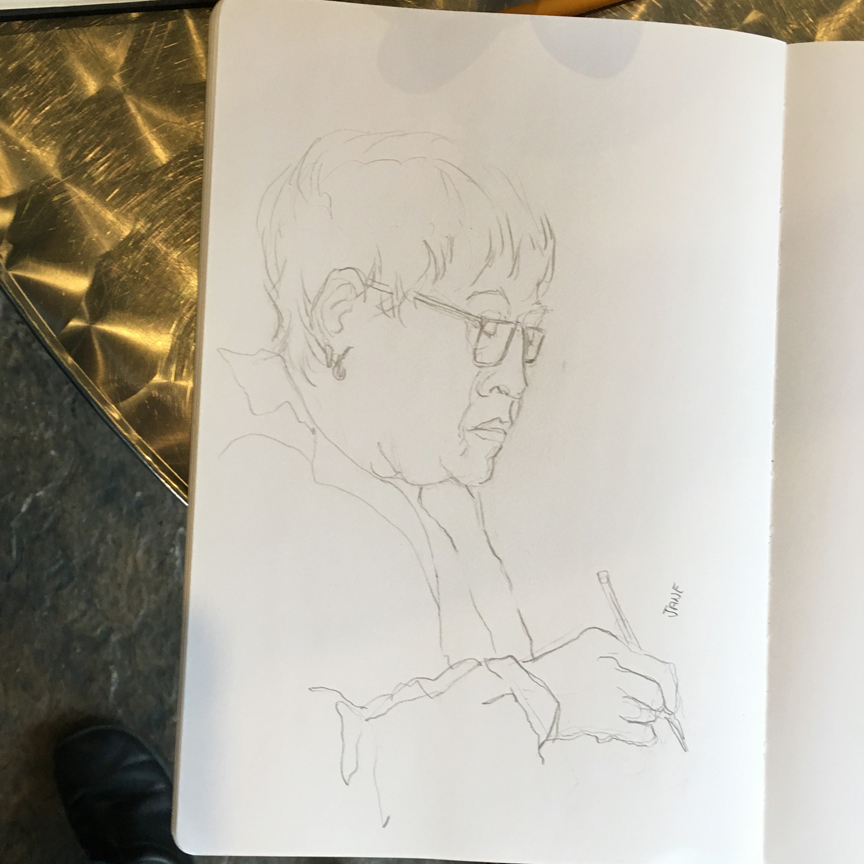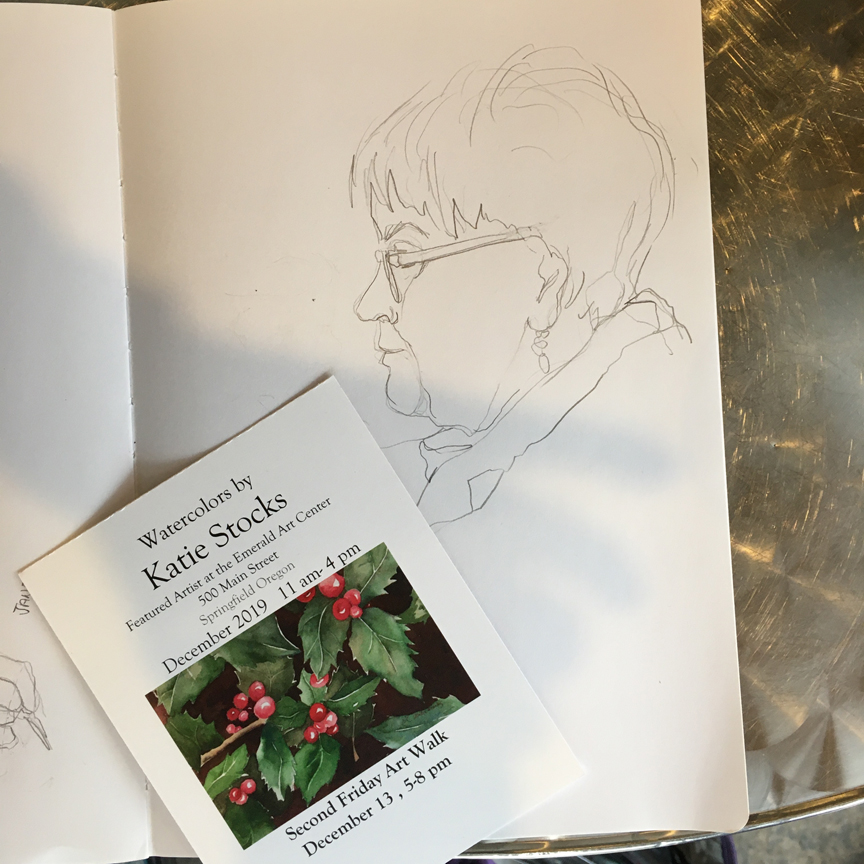 Marsha was busy doing portraits of nearby models. Sweet.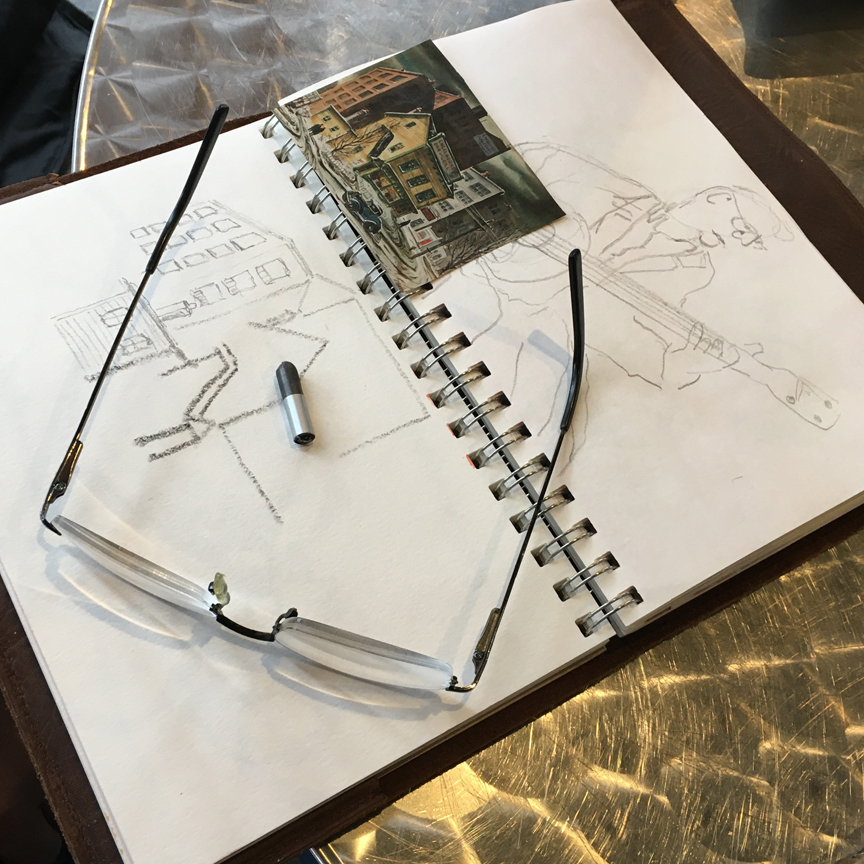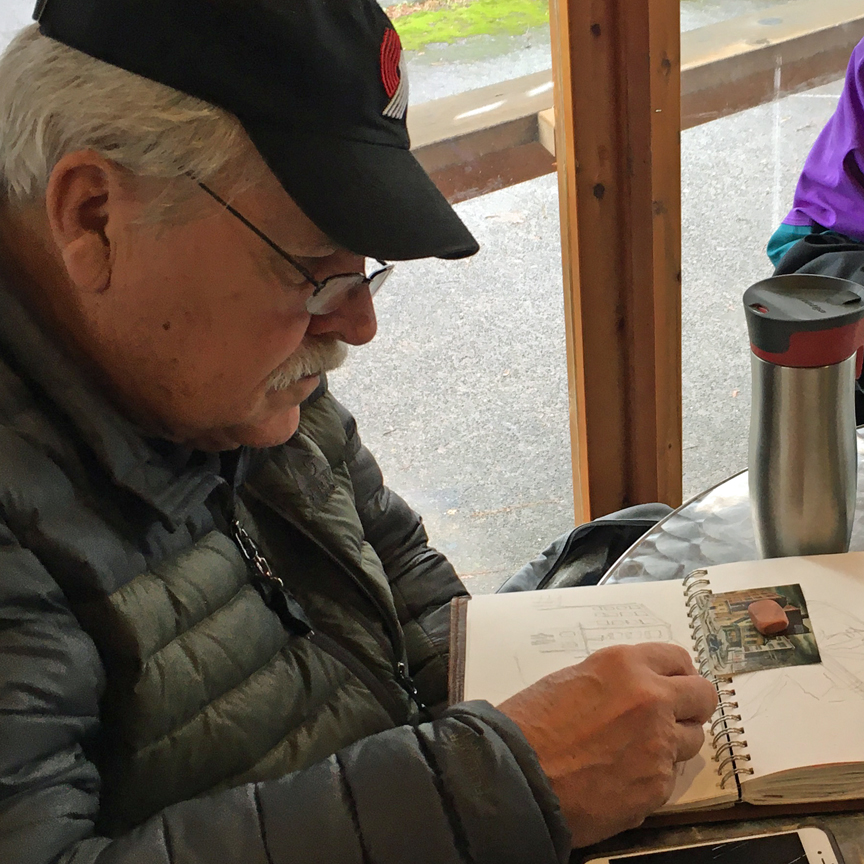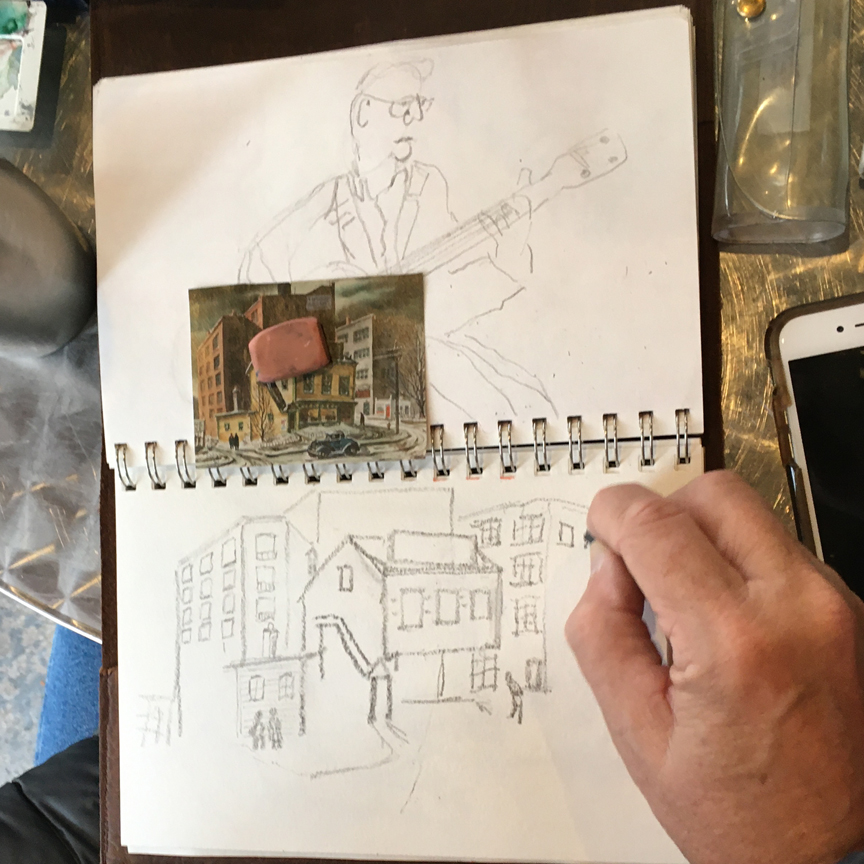 Bill brought a photo as a sketch inspiration – note the guitarist, too.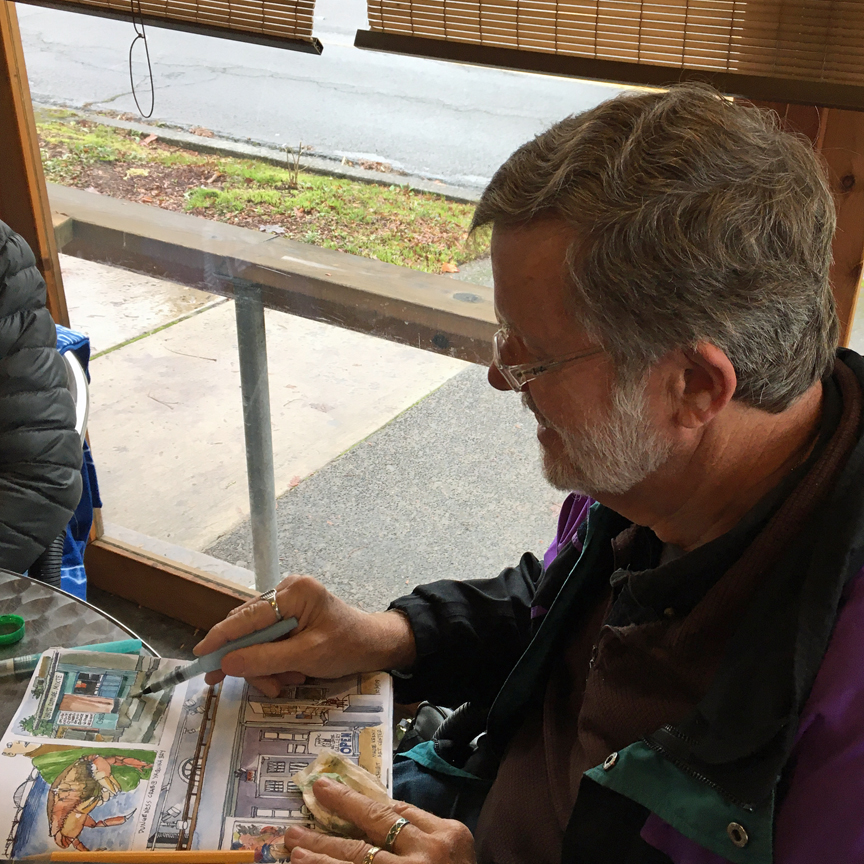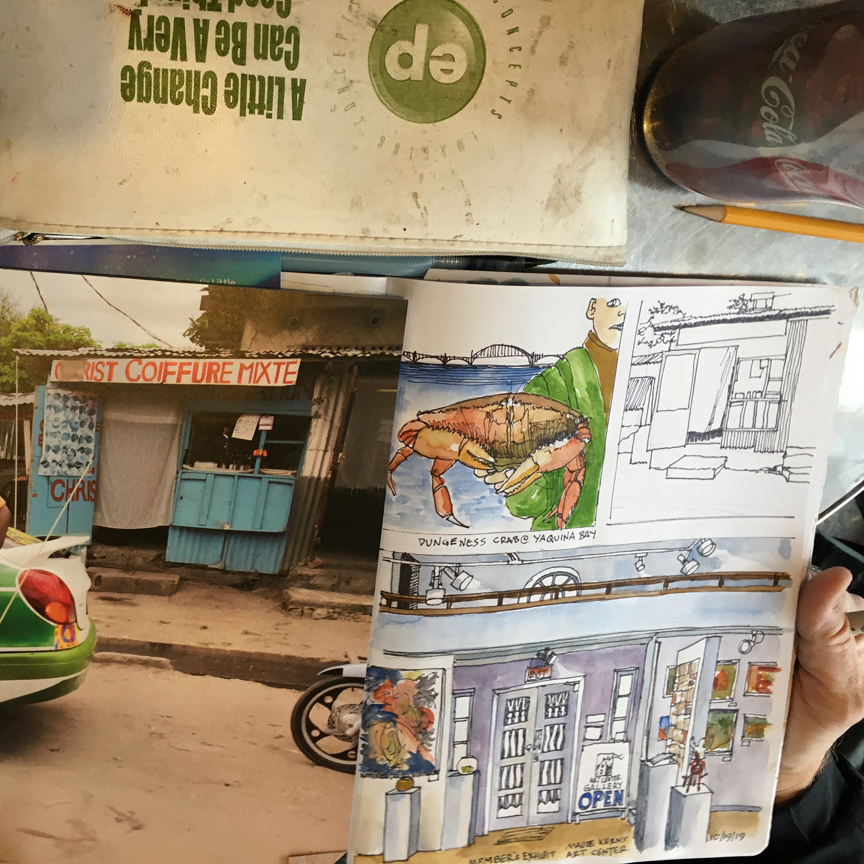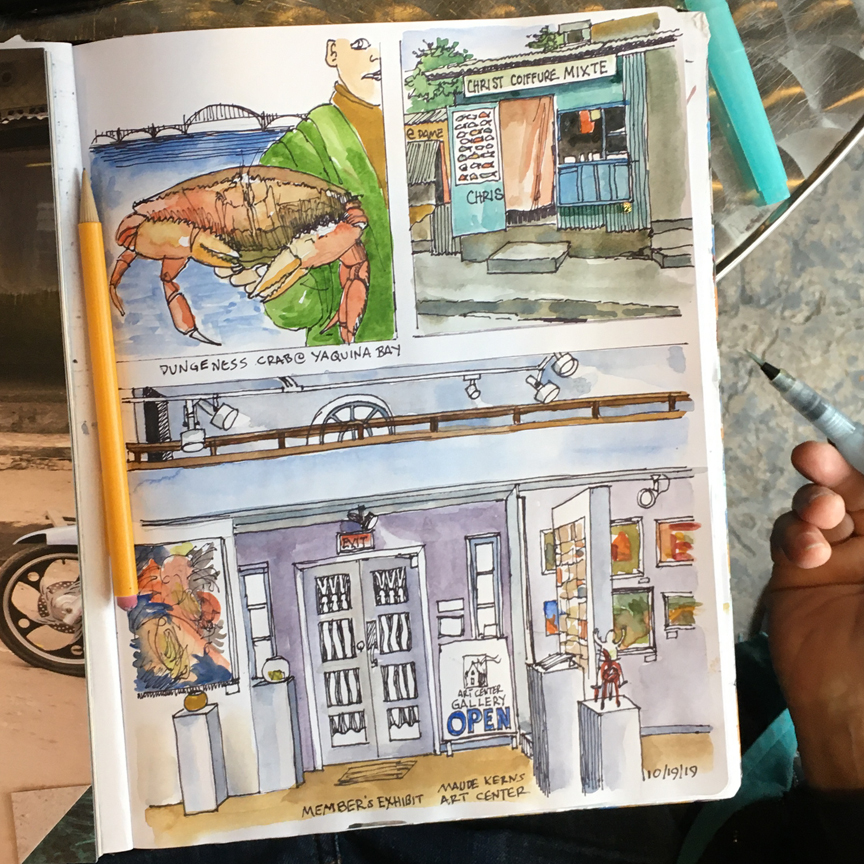 Jim is still mining travel mags for sketching ideas – great colors.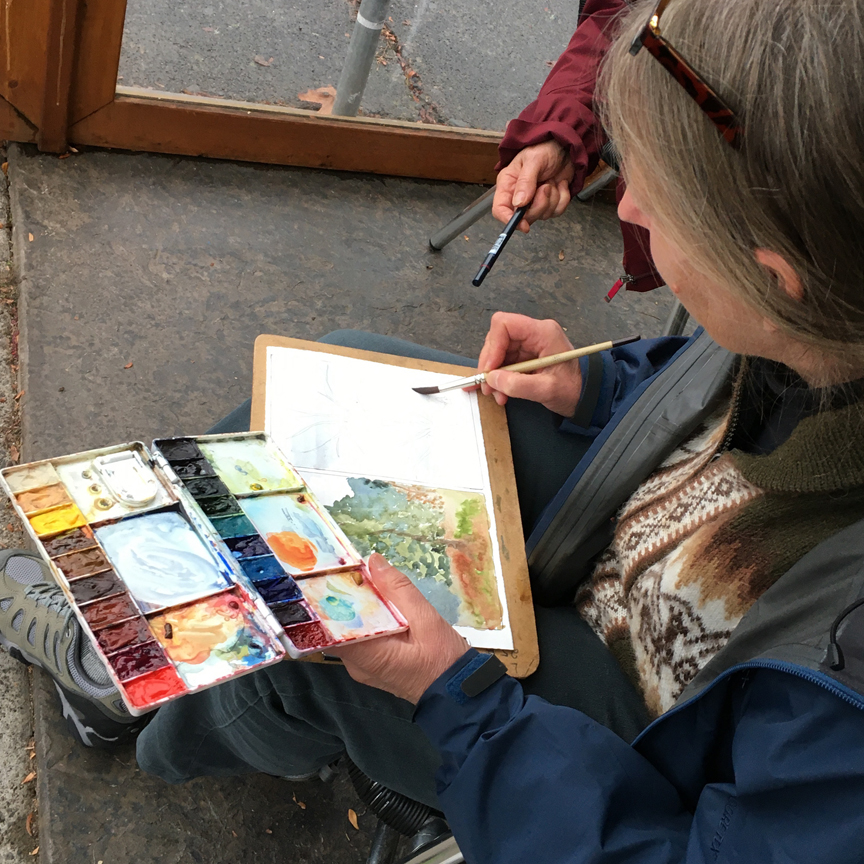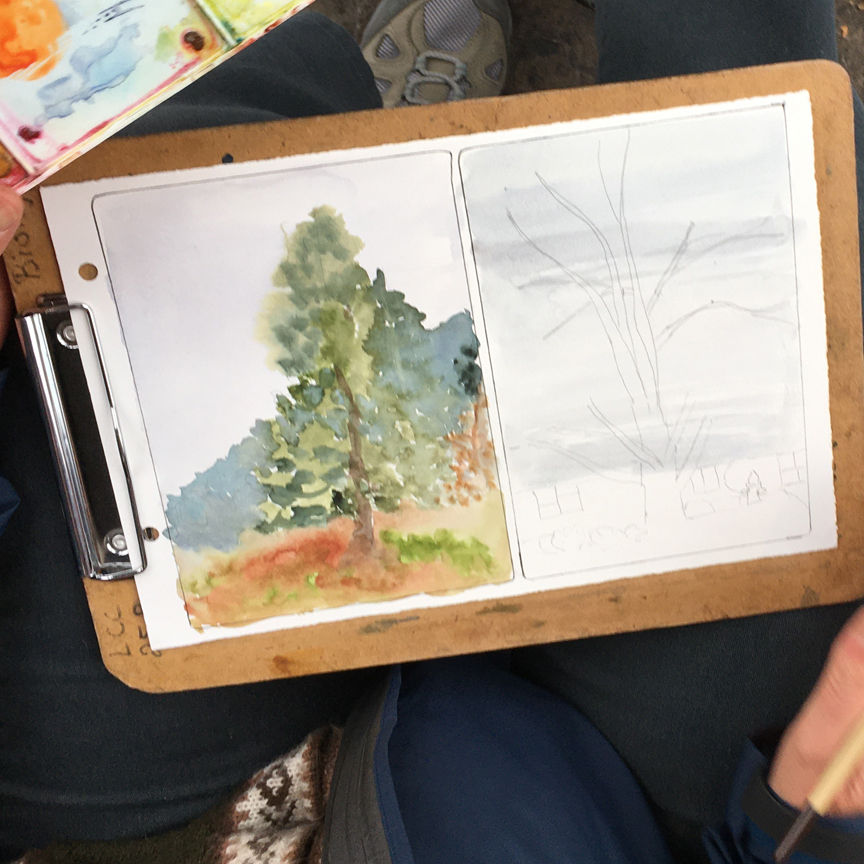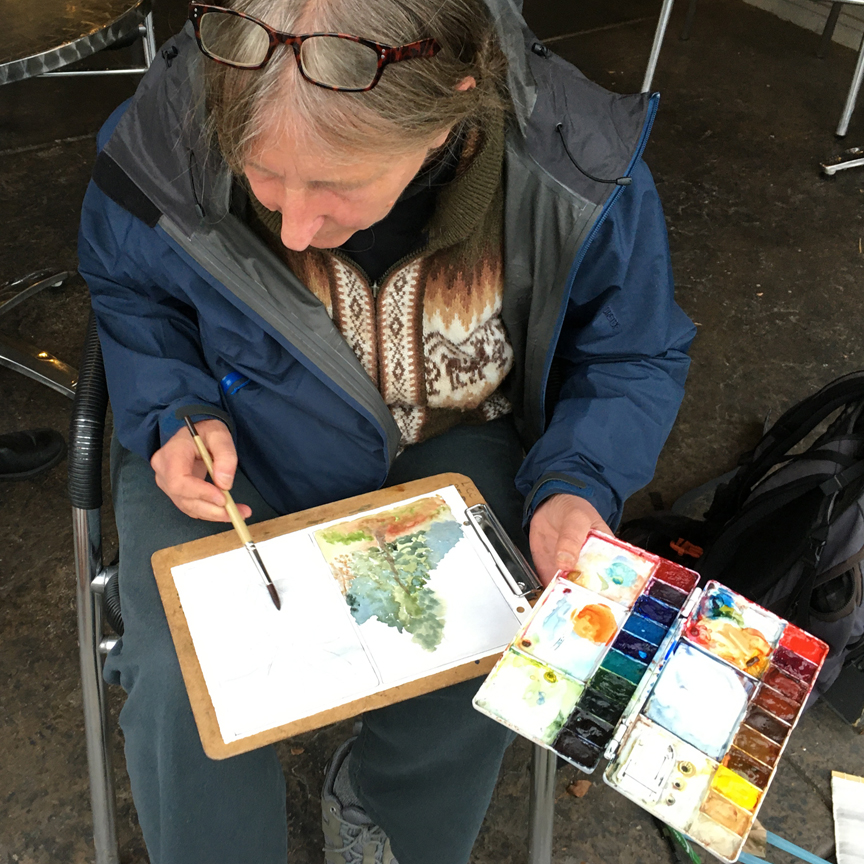 Bitty found a place in the front window to watercolor sketch trees.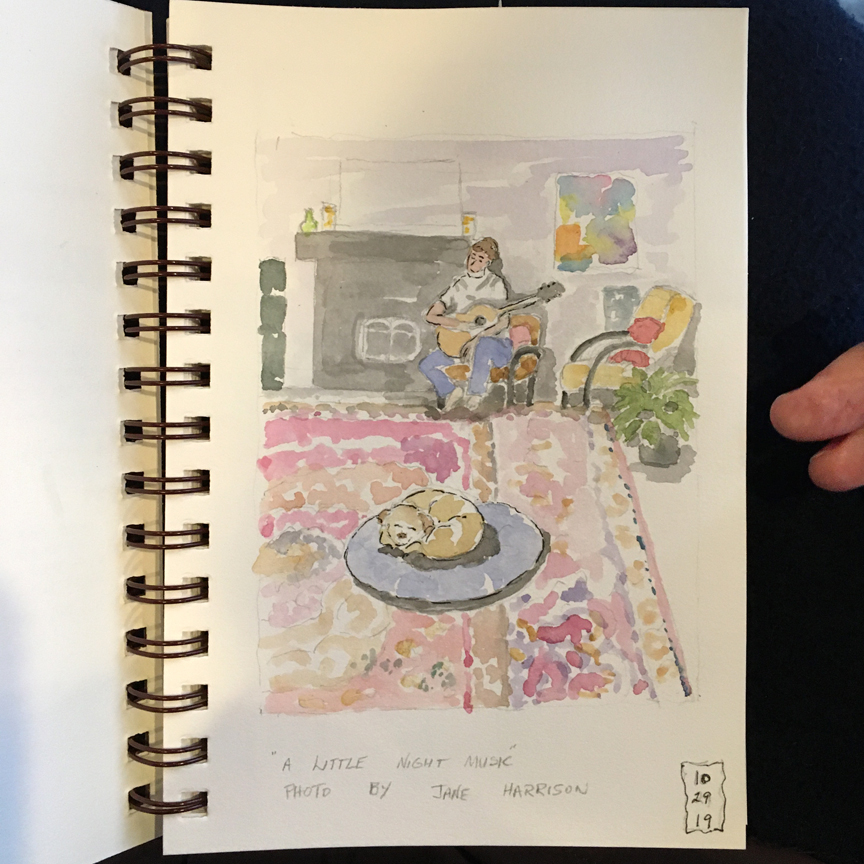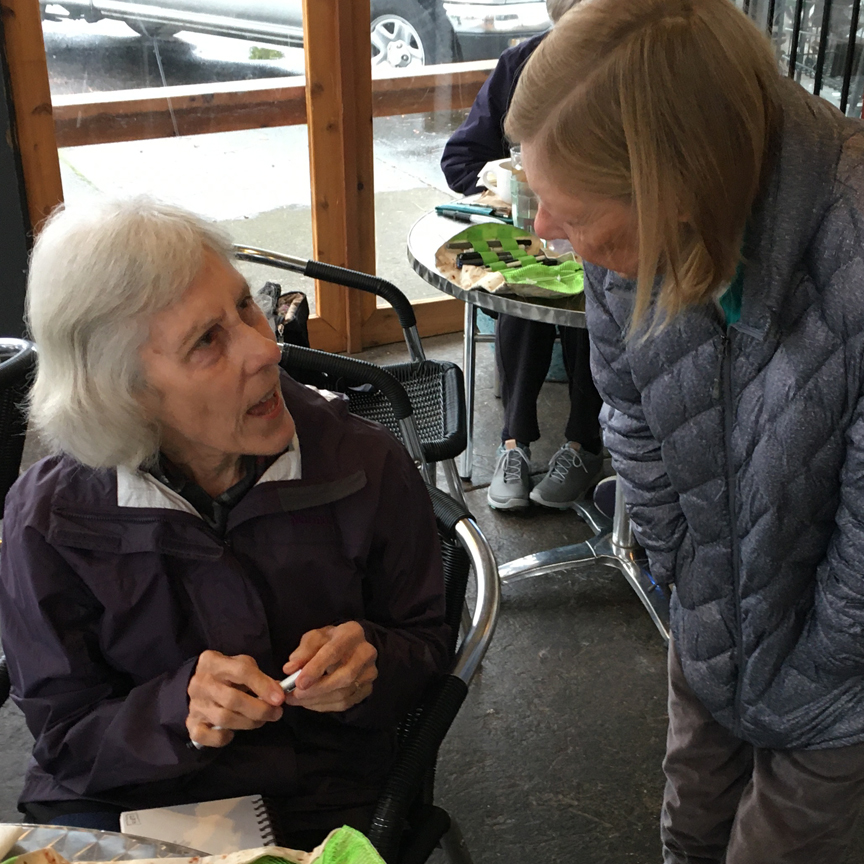 Barb So did a sketch of a photo Jane posted; here she's with Barb Sh.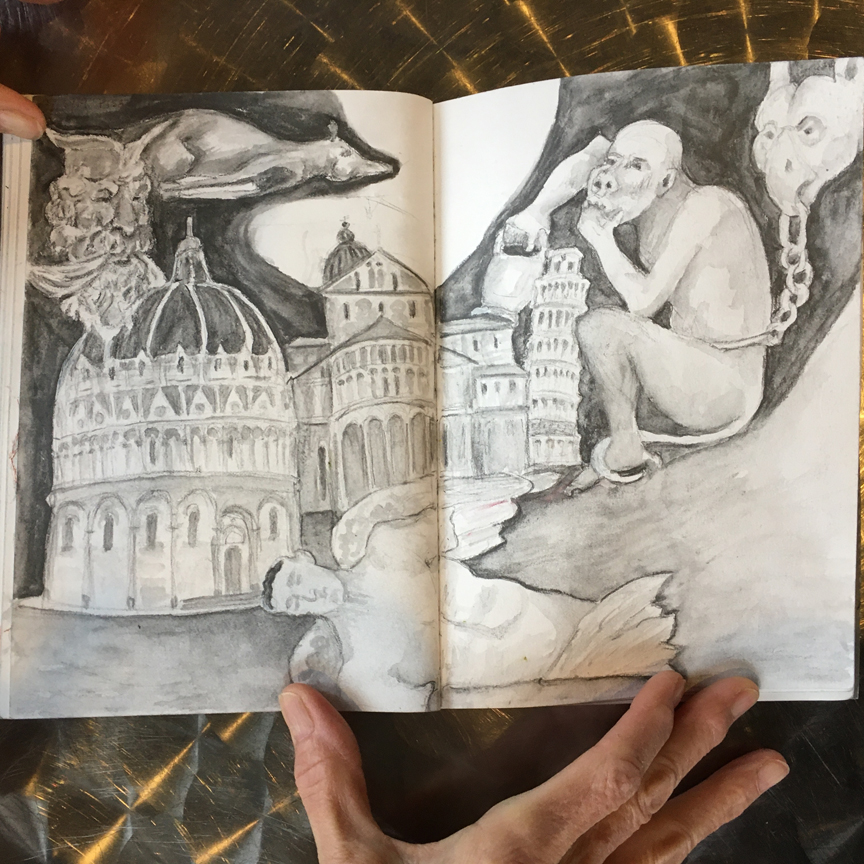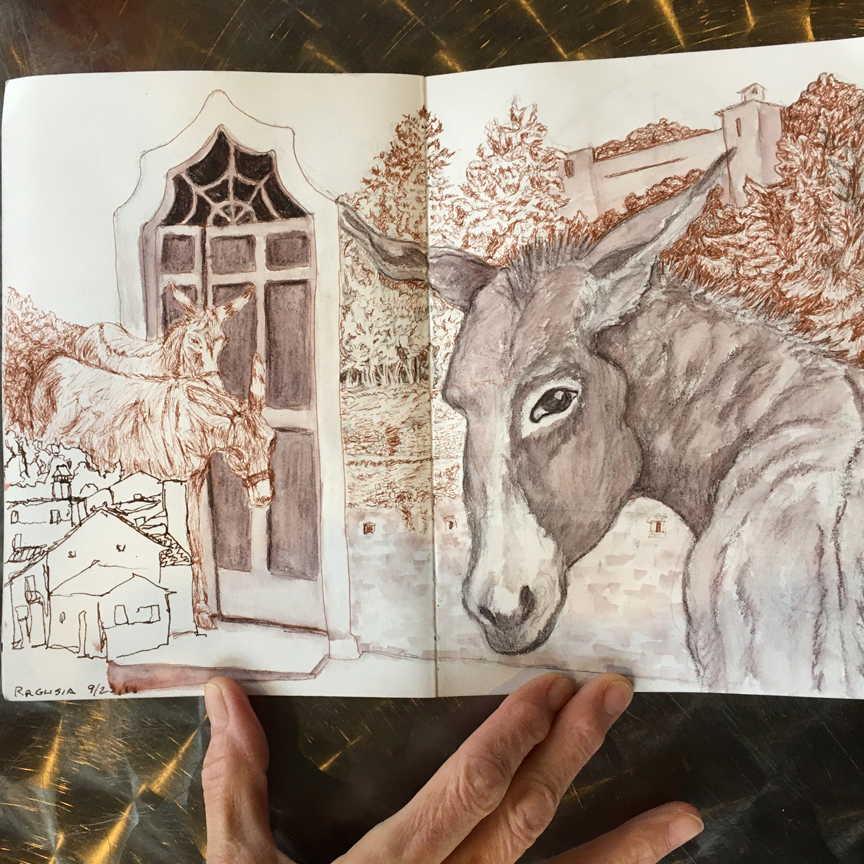 Barb Sh is finishing up her sketchbook from her trip to Italy – nice!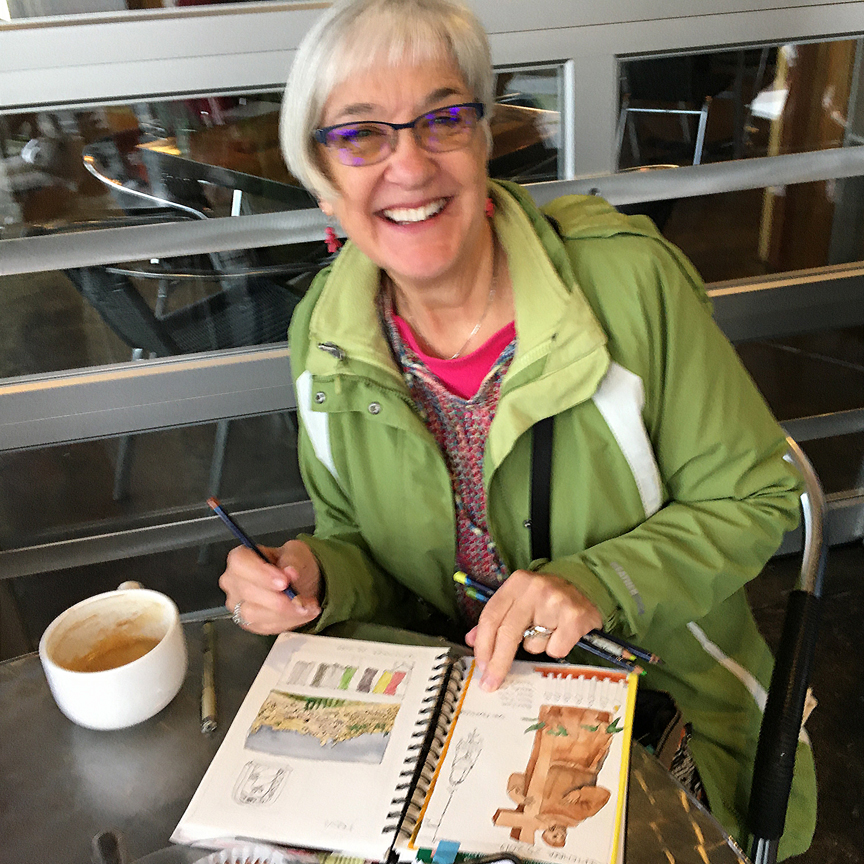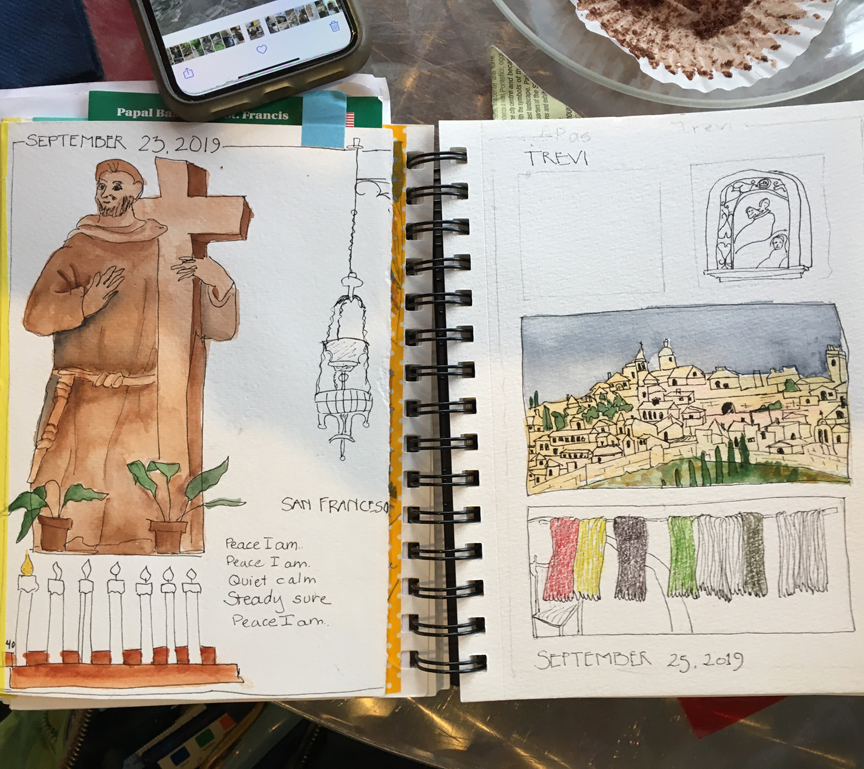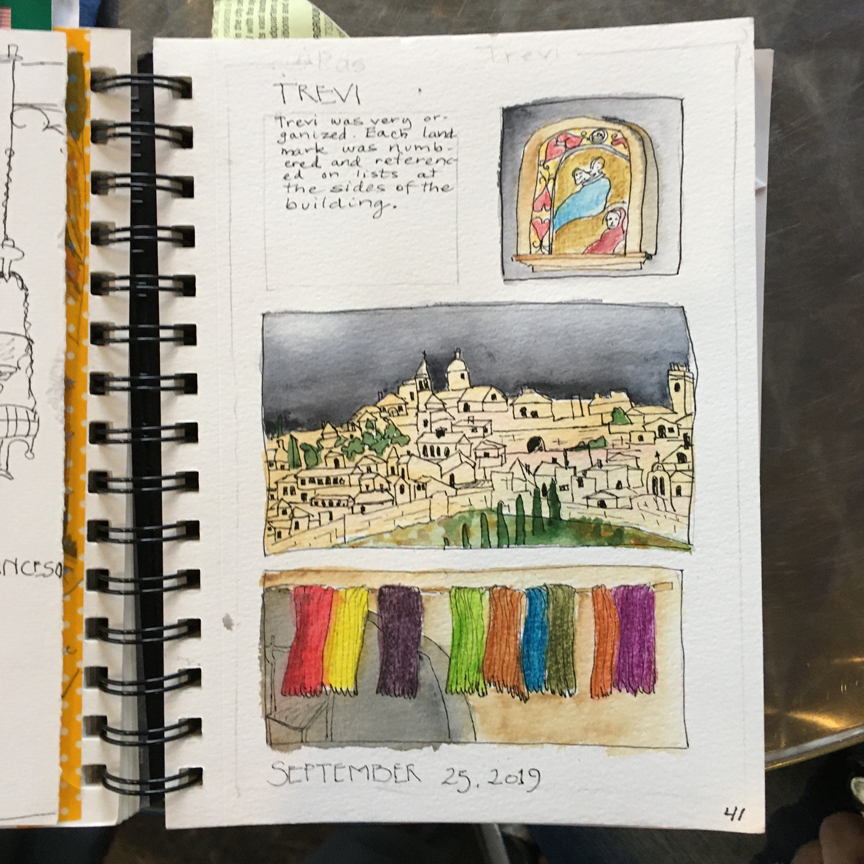 Katie's doing sketching from Italy memories & photos, too.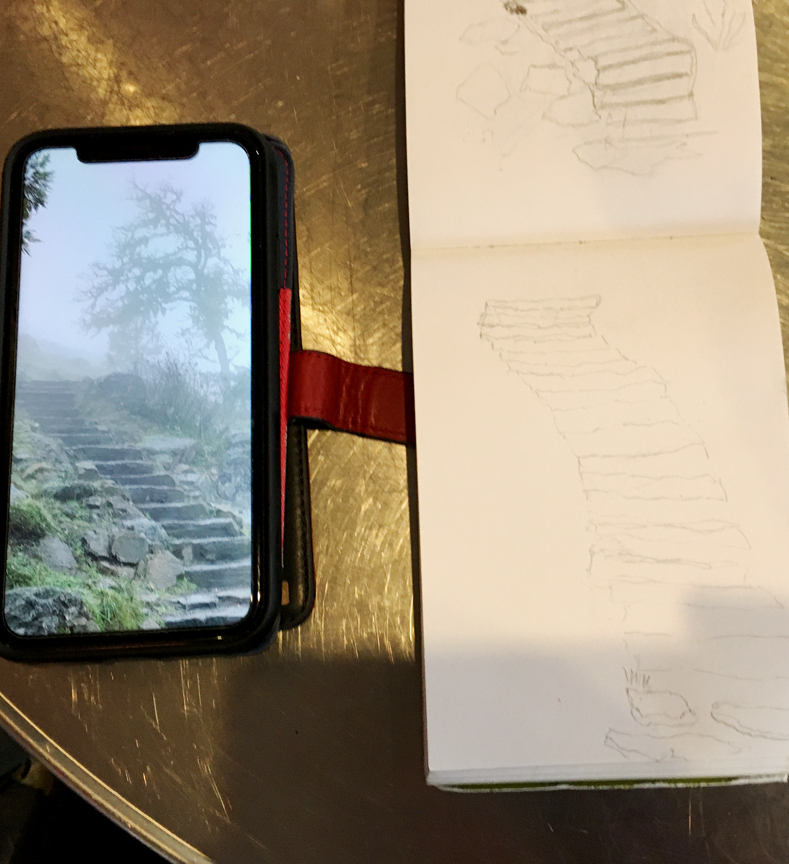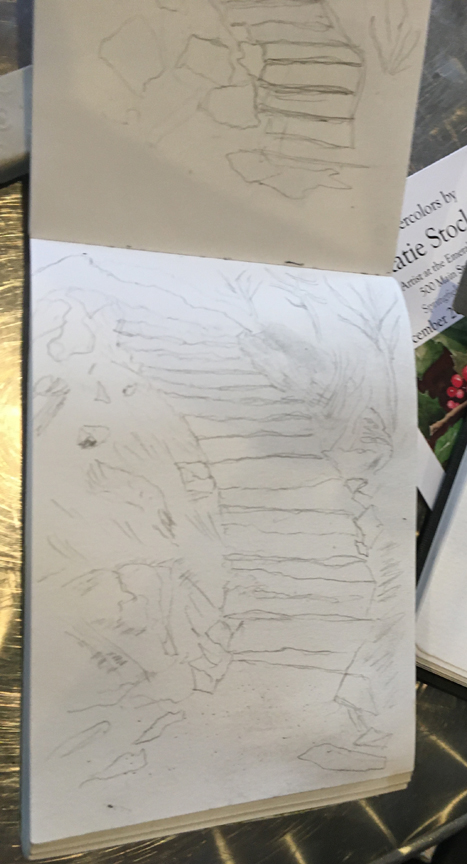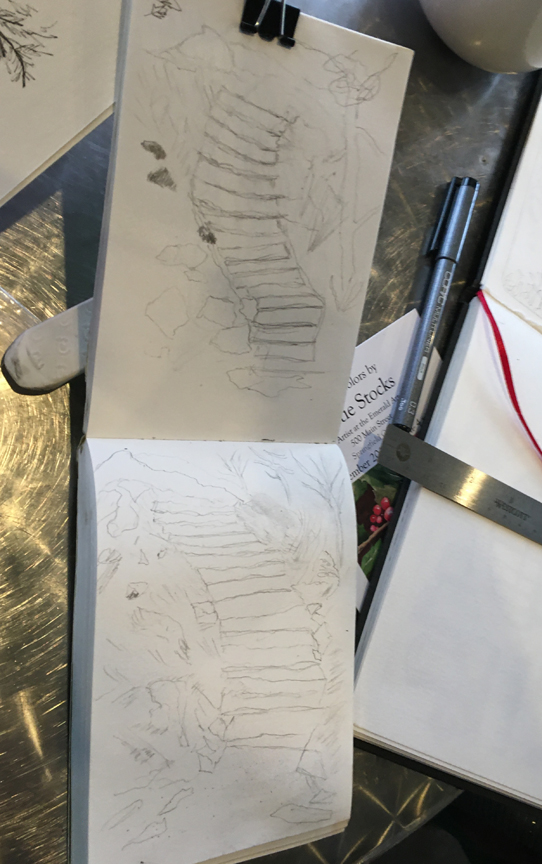 Lynda took on the challenge of irregular steps up a hill – 2 versions!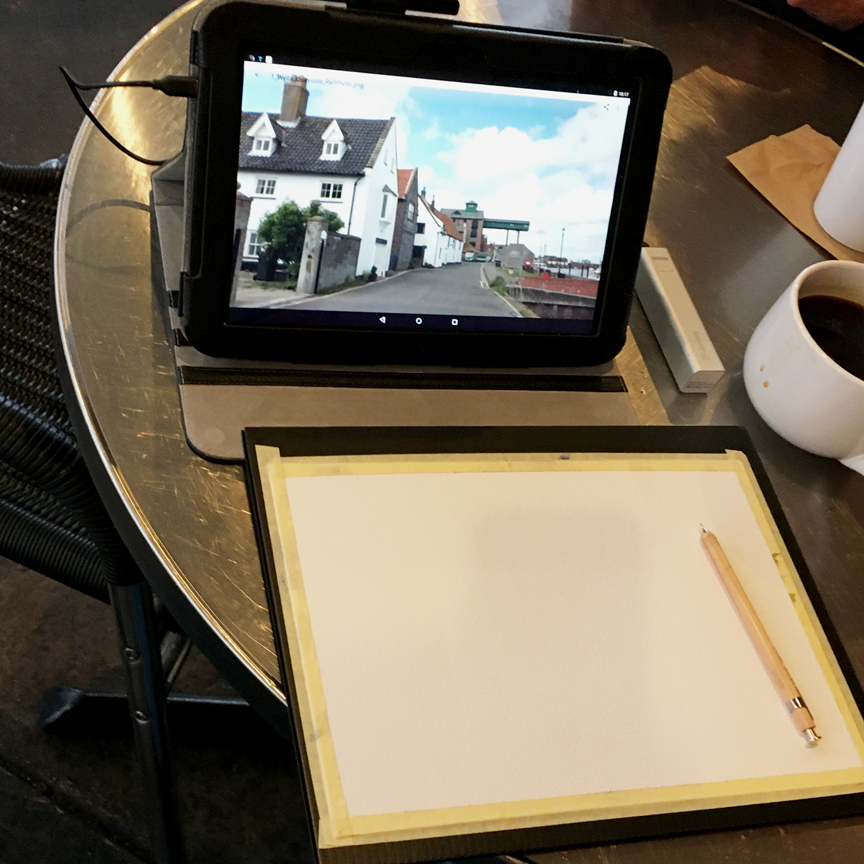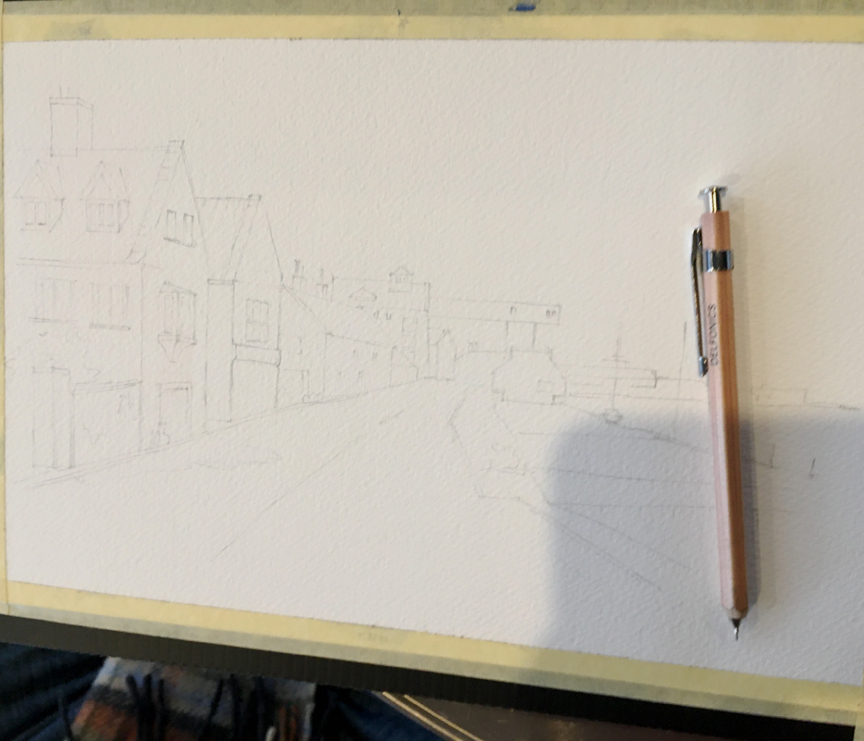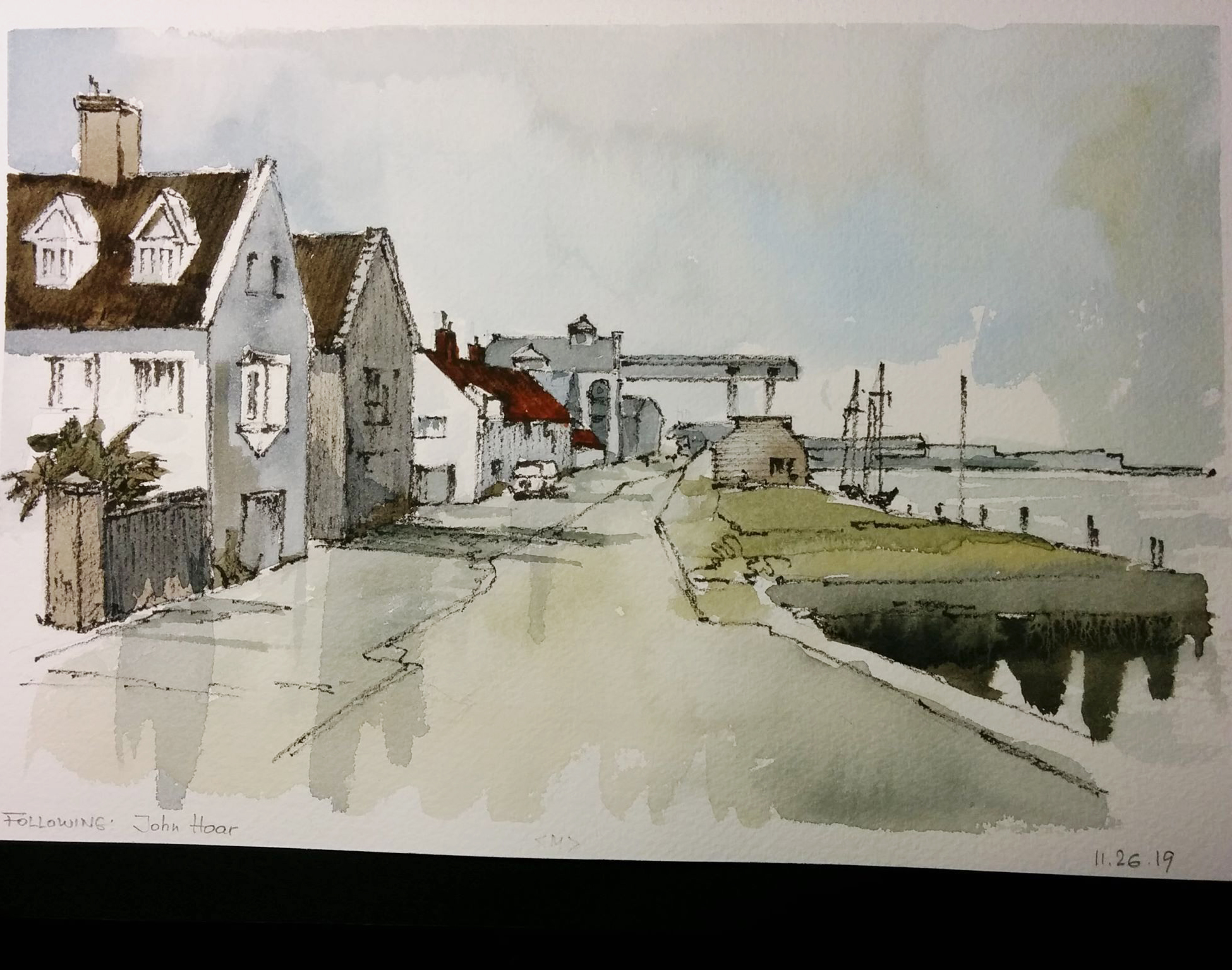 Serge was doing his signature precision watercolor sketch – lovely!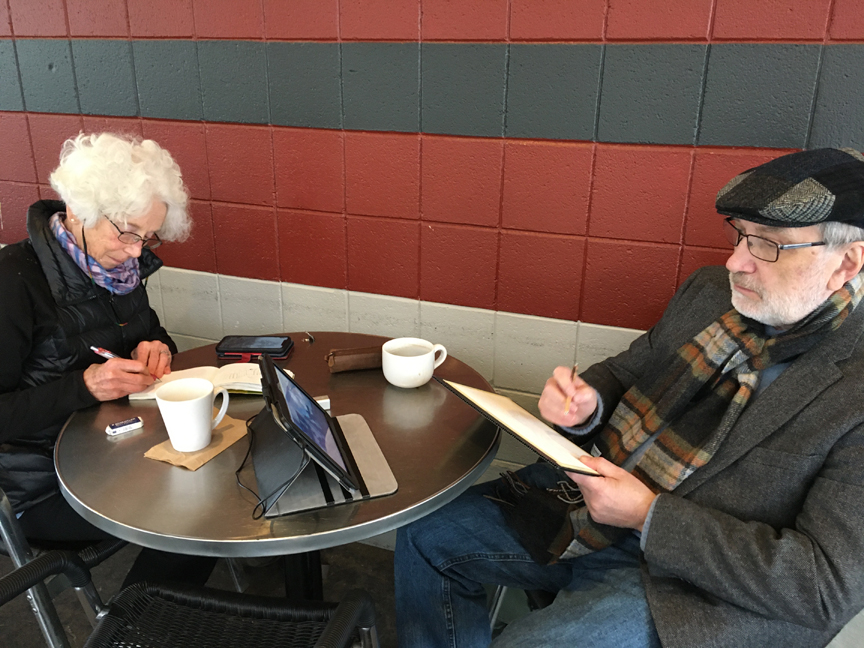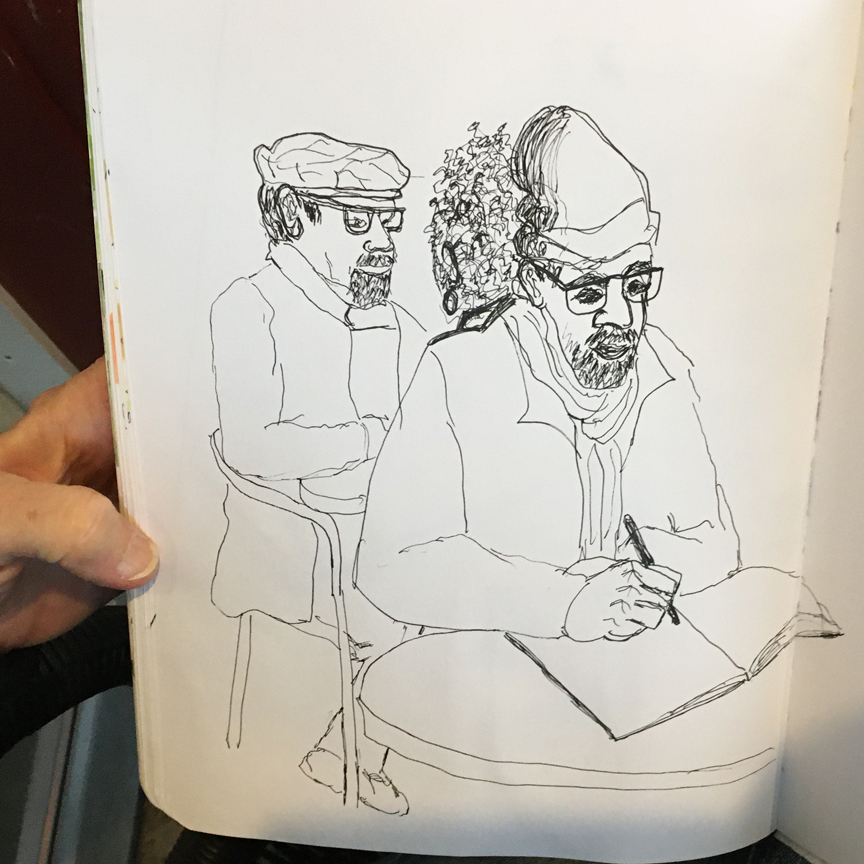 Here are Lynda & Serge at work, and here's Sandy's work of them &