Cornucopia, 17th & Lincoln, Eugene, Or
Cozy with the overhead heaters and the clear vinyl walls!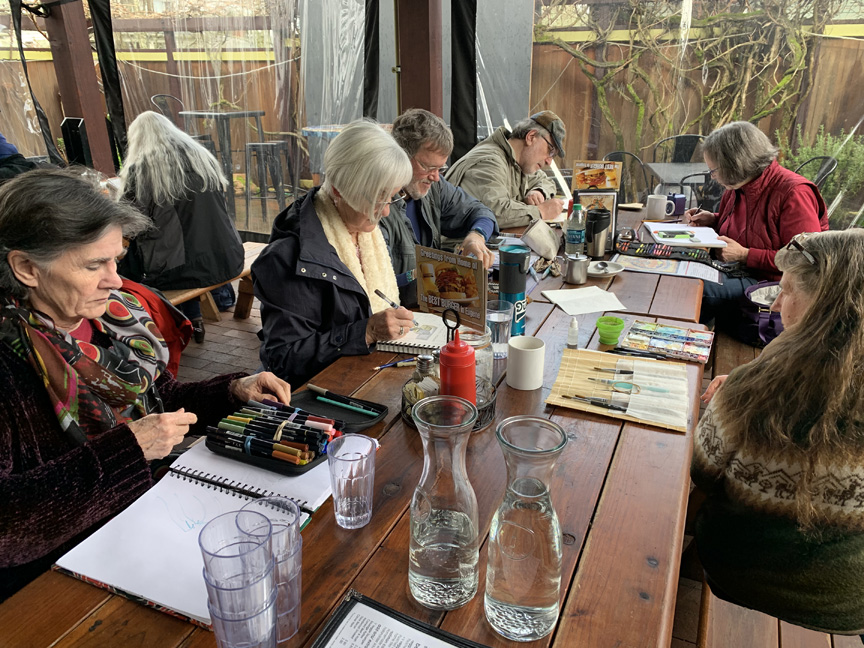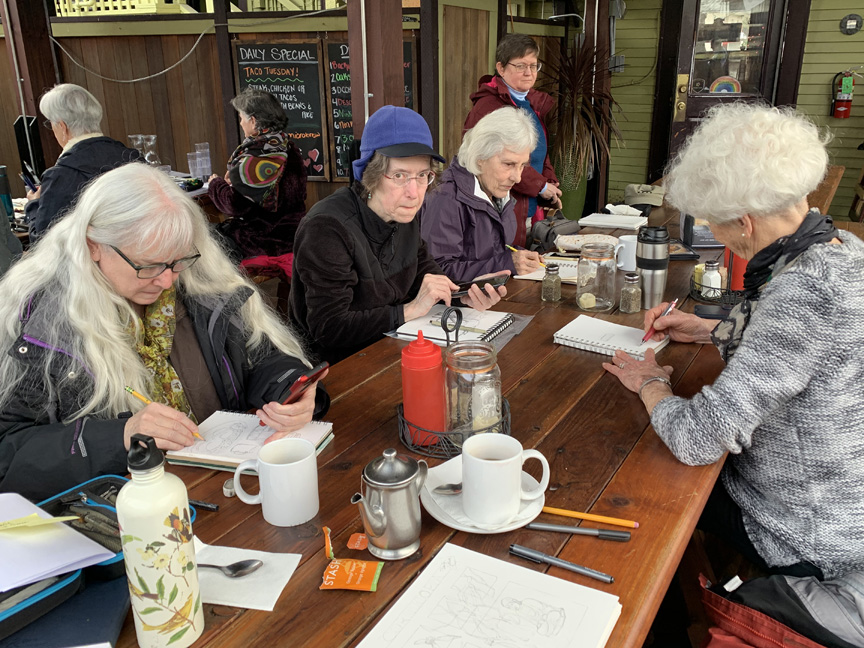 Lealan, Katie, Jim H., Serge, Marsha, Bitty; Danita, Peggy, Barb So., Daisy, Lynda (& Jane behind the camera).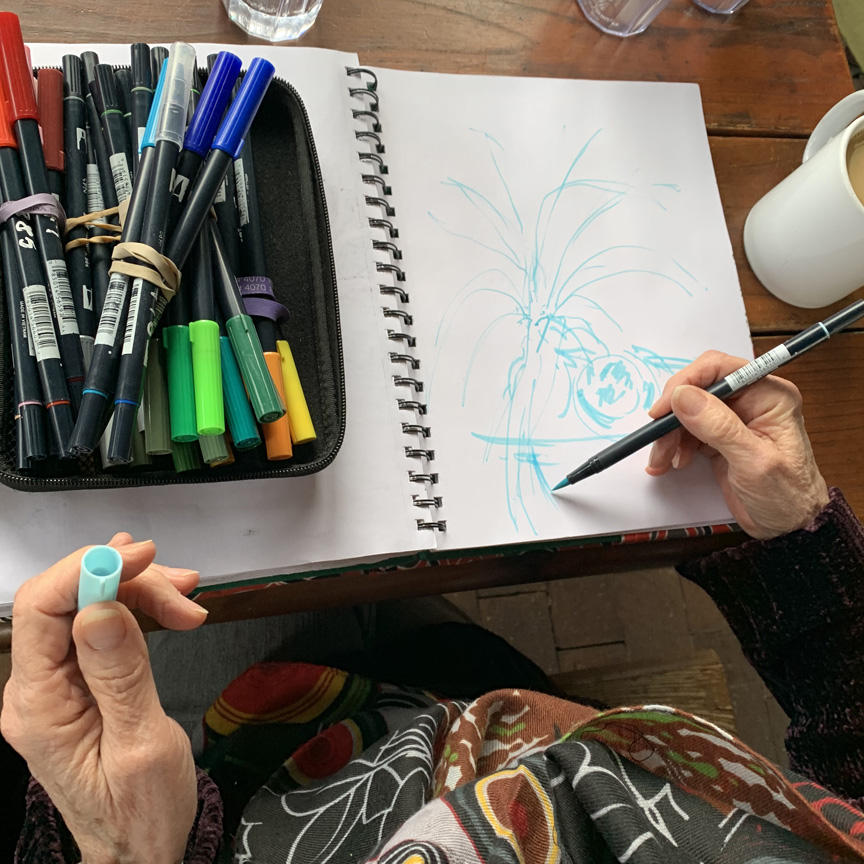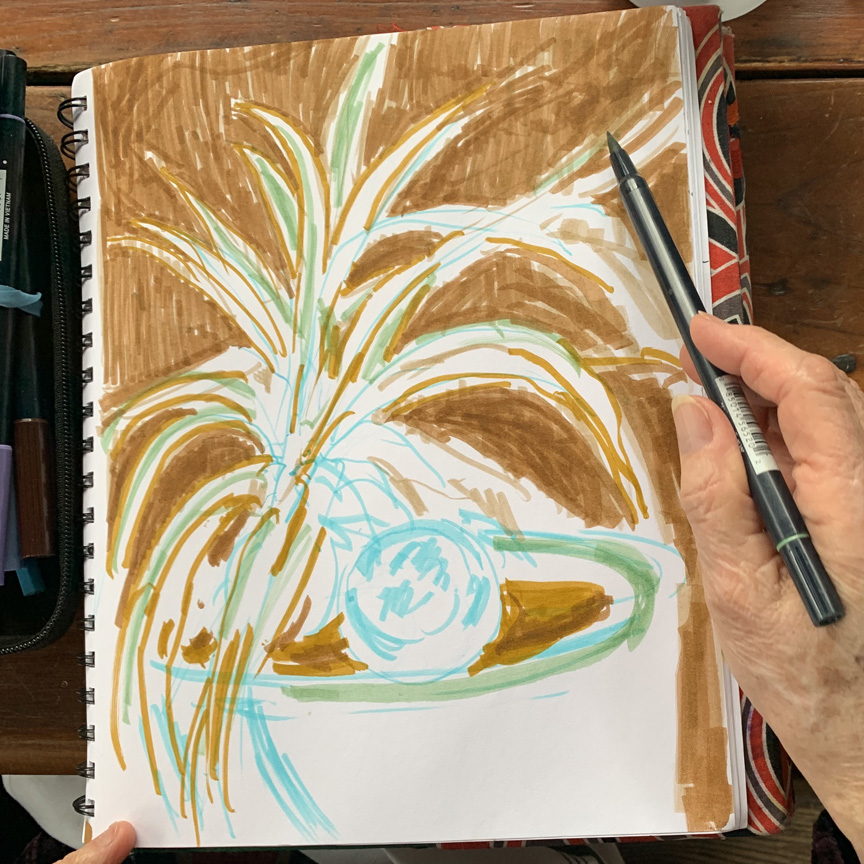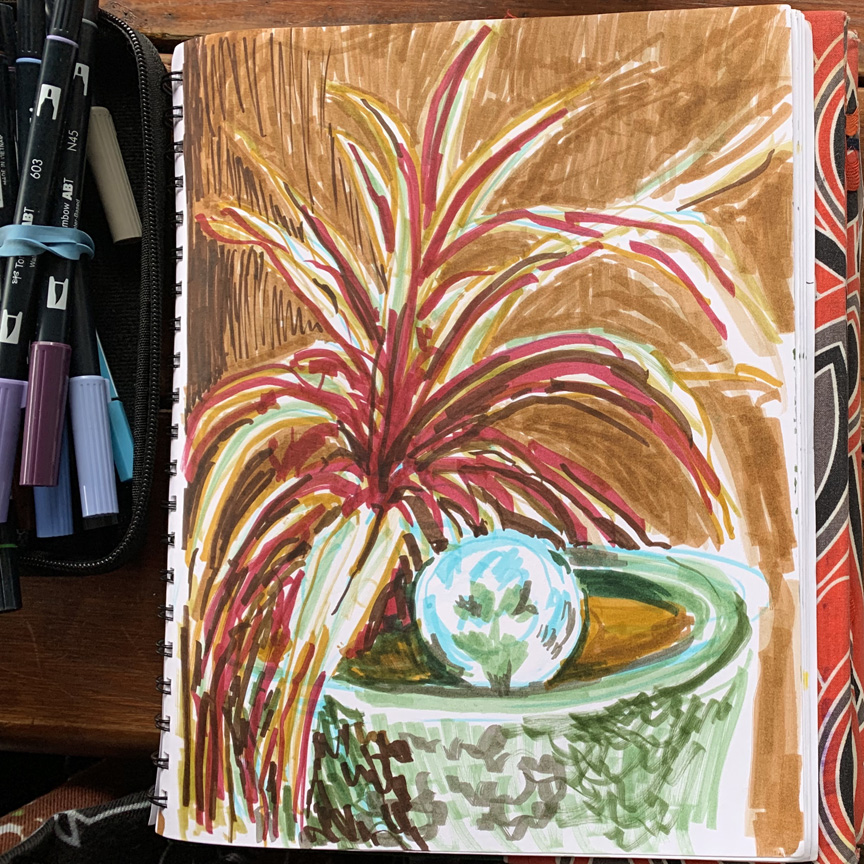 It's fascinating to see Lealan's sketch emerge, starting with light turquoise marker, then adding depth with other colors and shades.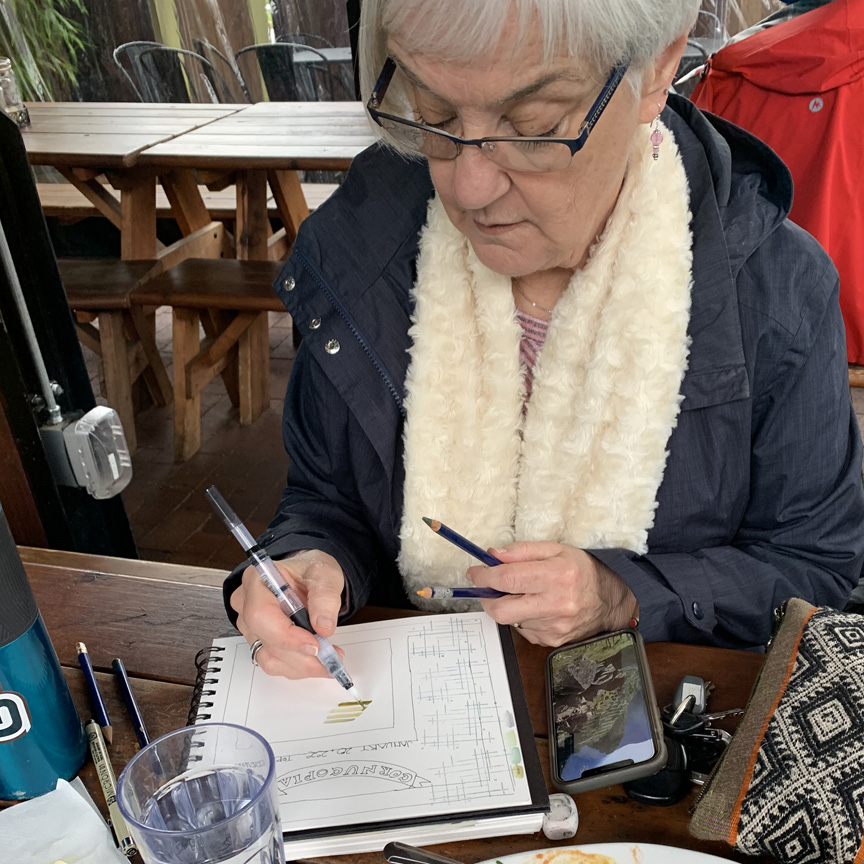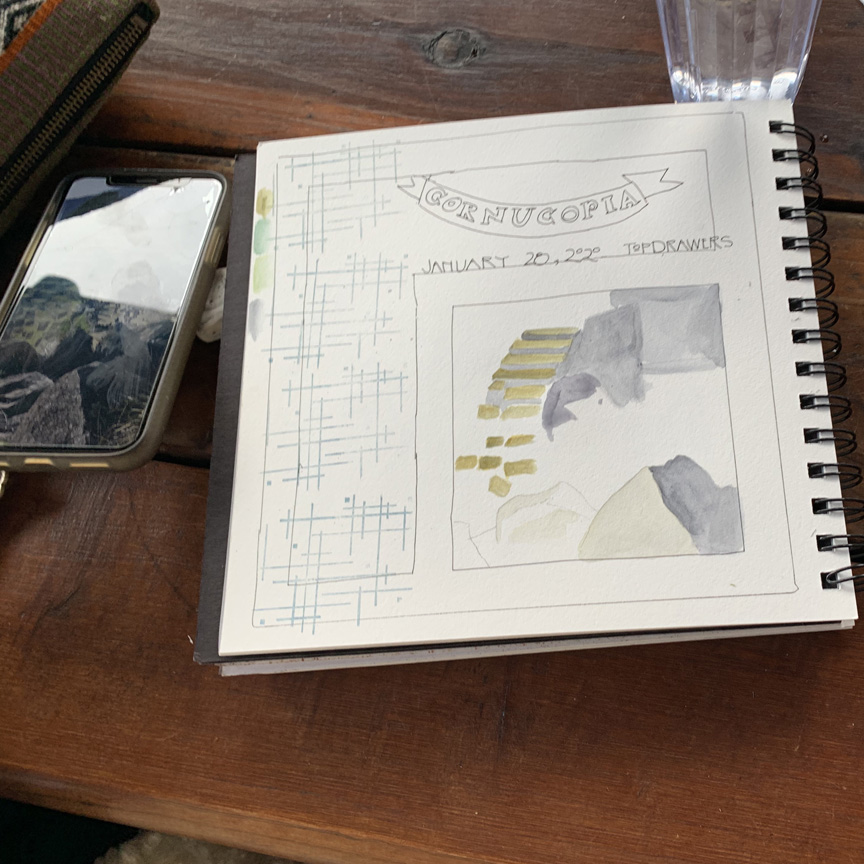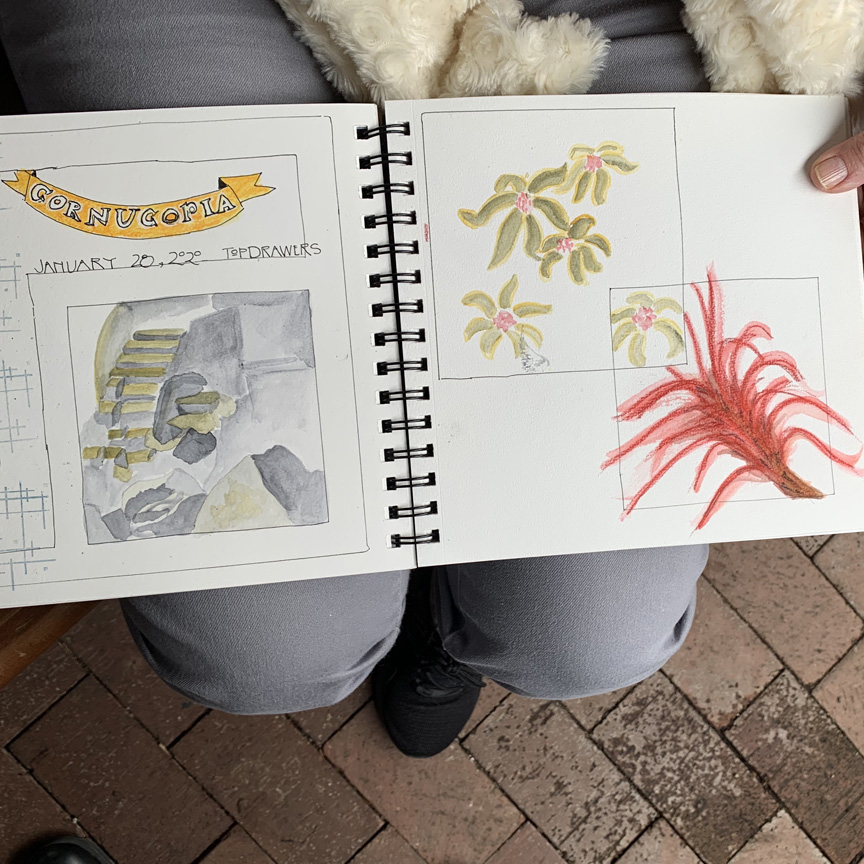 Katie brought a travel photo to start, but then couldn't resist sketching plants nearby – wait until the ink makes them pop!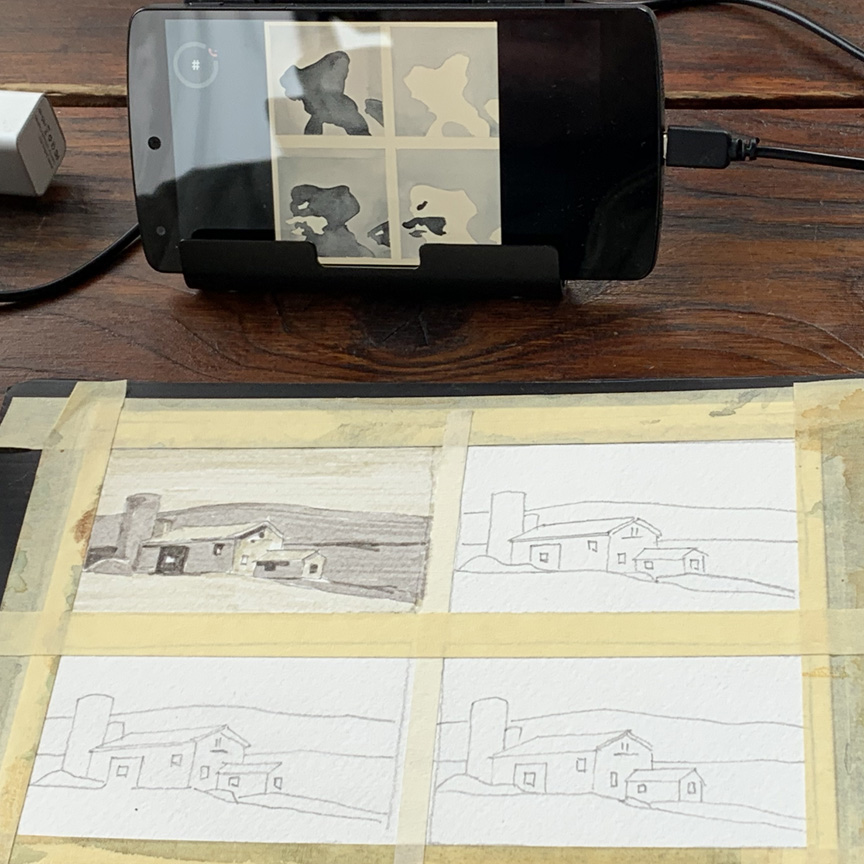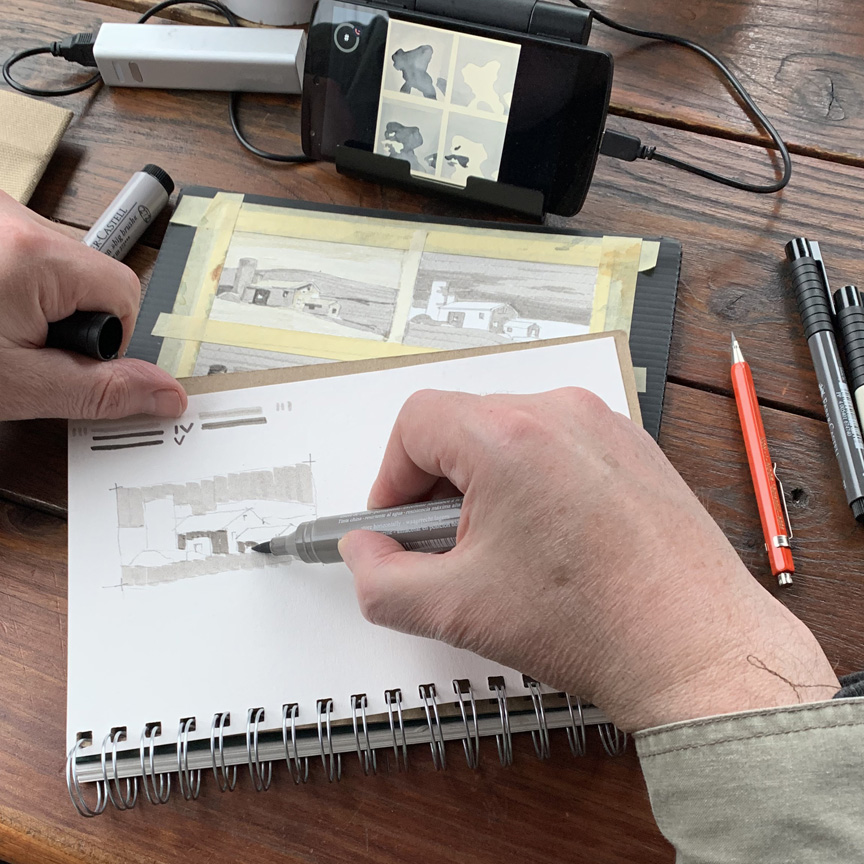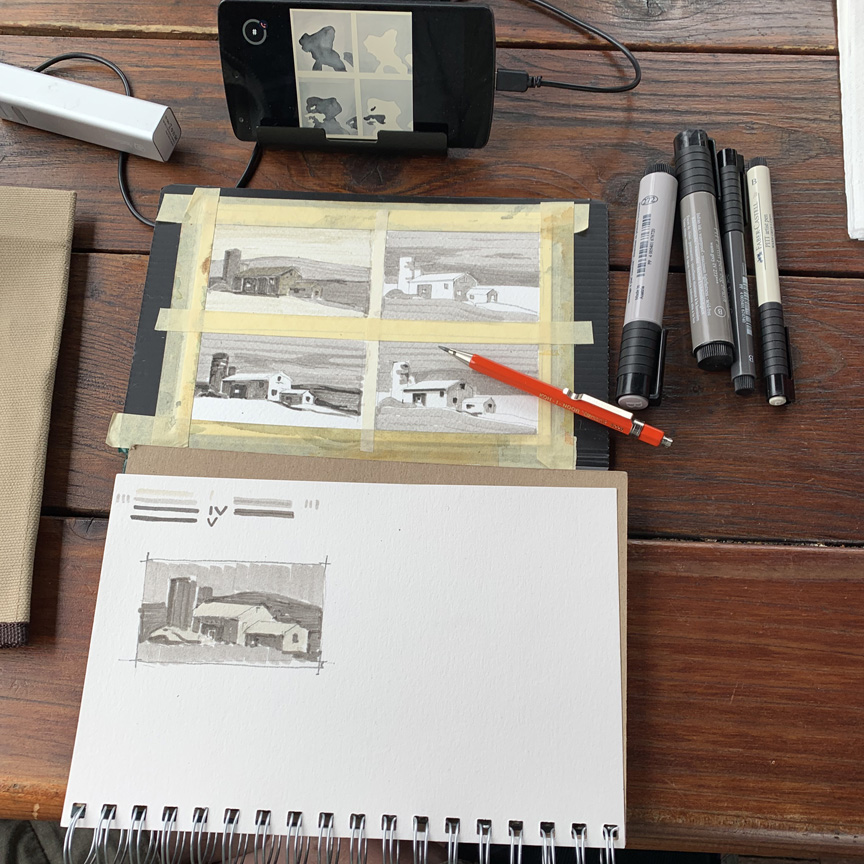 Serge always sets up a learning challenge – this one's all about values & the impact they make. He's using different values of Pitt markers.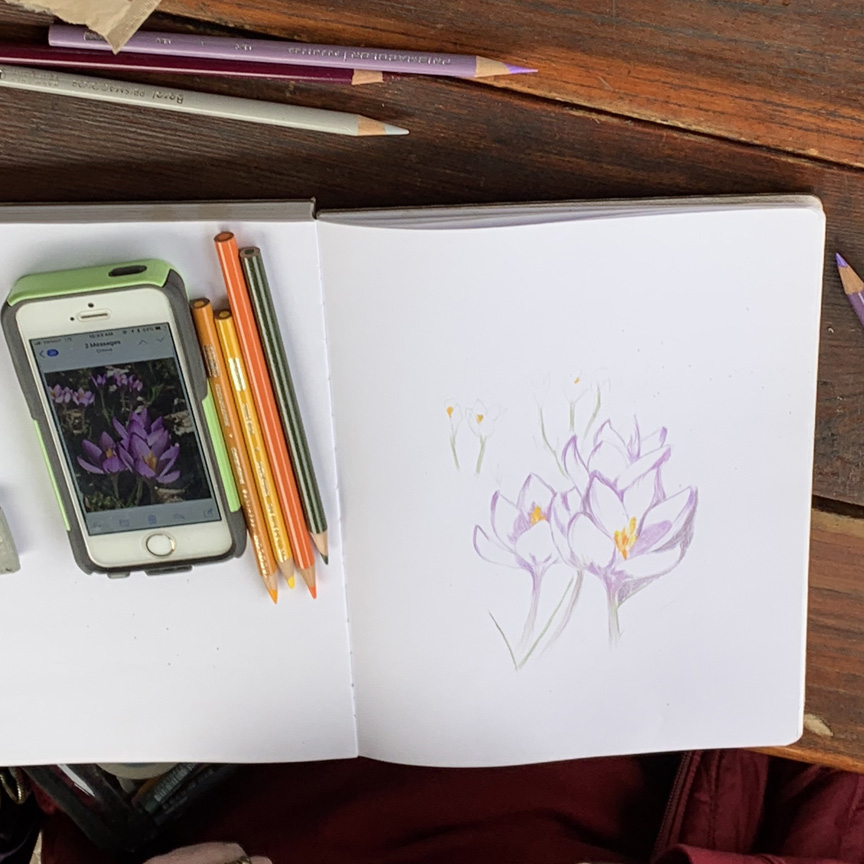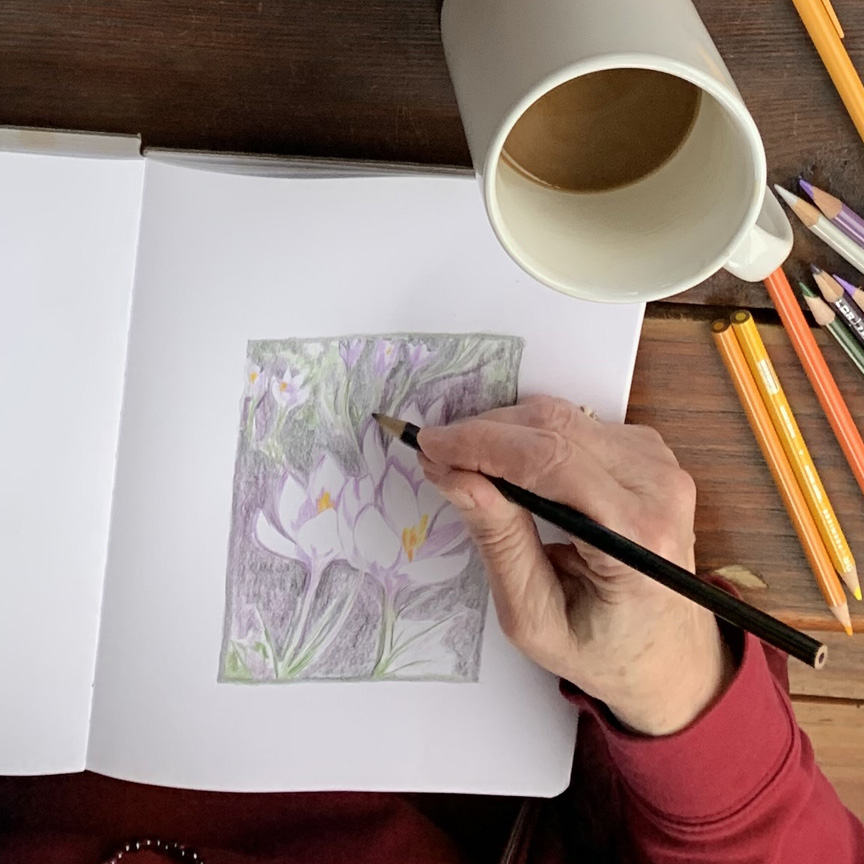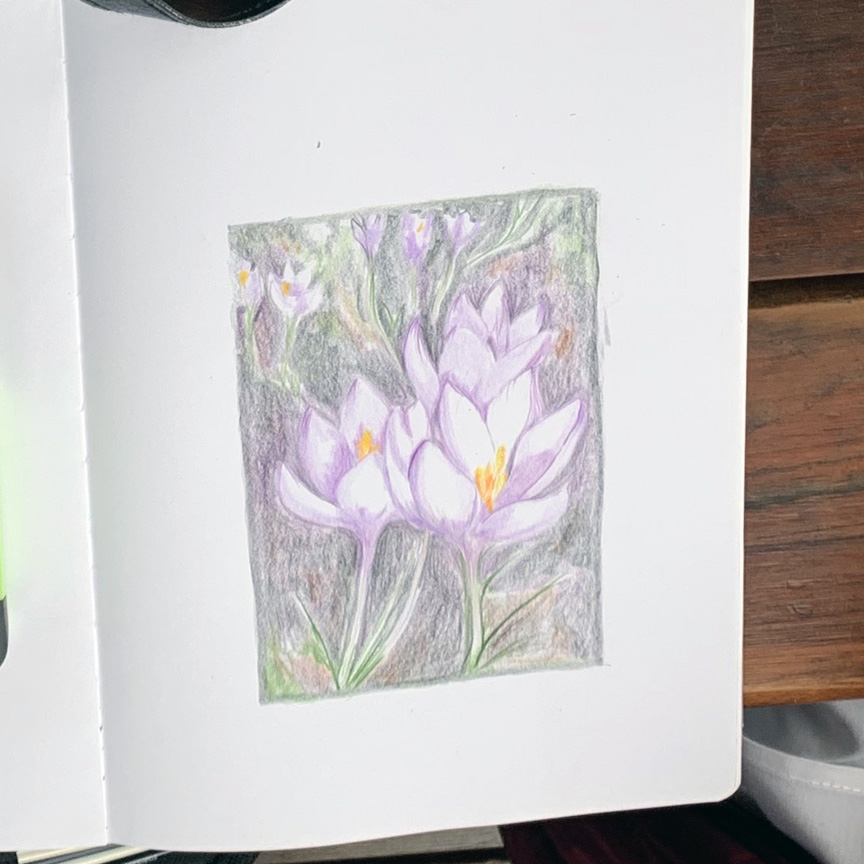 Marsha had a photo she'd just taken of the crocus blooming in her yard. The colored pencils make such a soft effect. Early spring!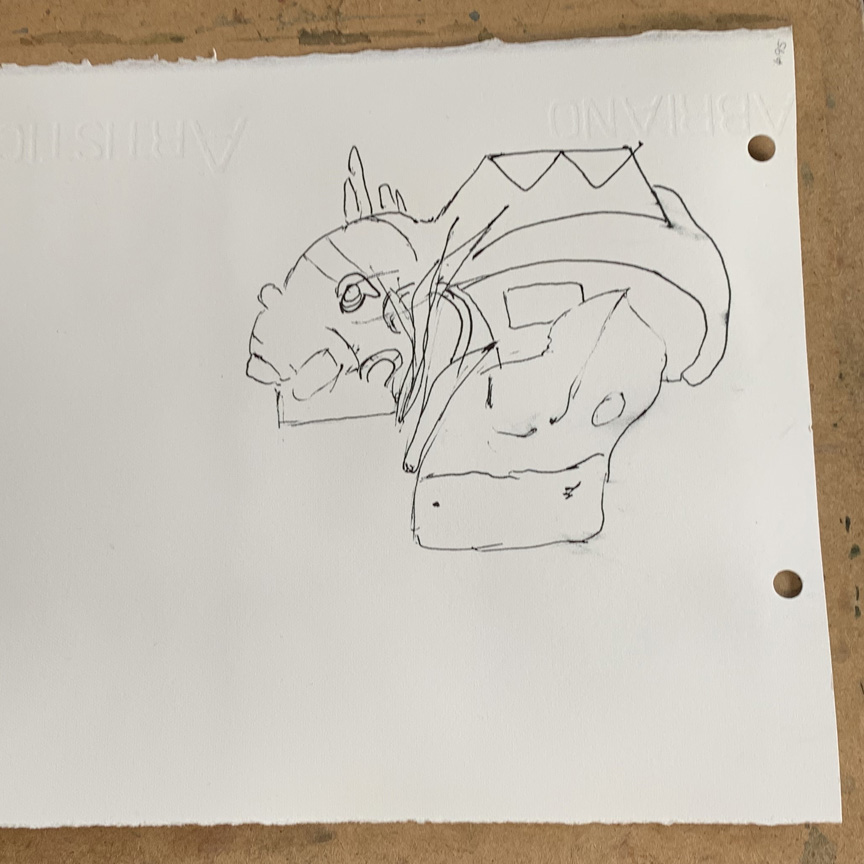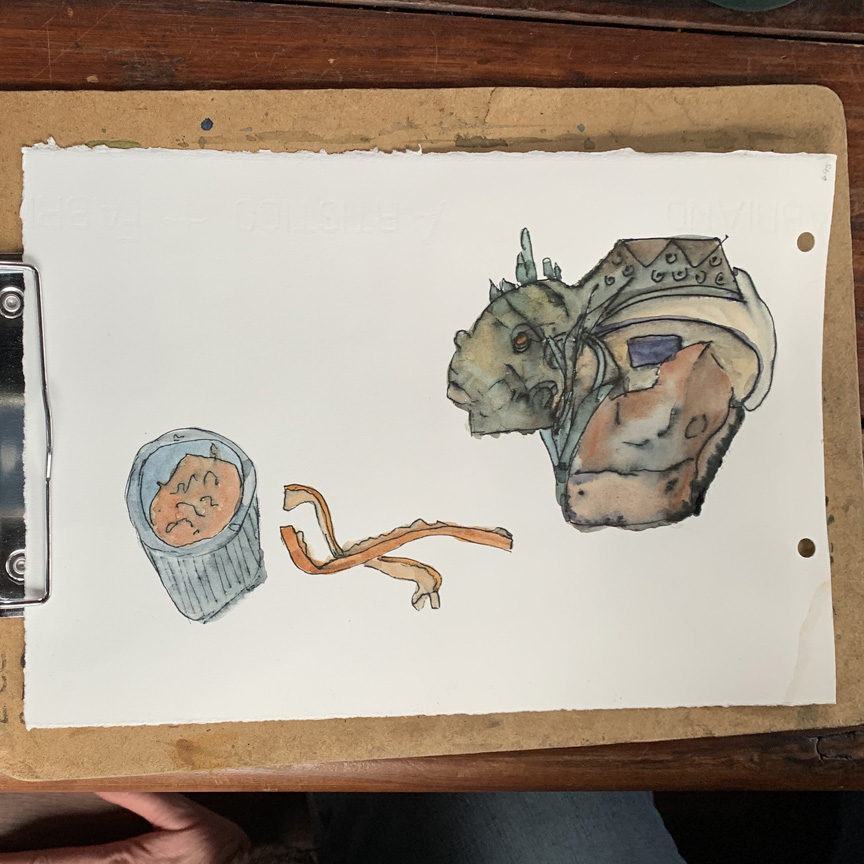 Bitty had fun dropping watercolor wet-on-wet for the whimsical pottery. I think some of her lunch got in the photo, too.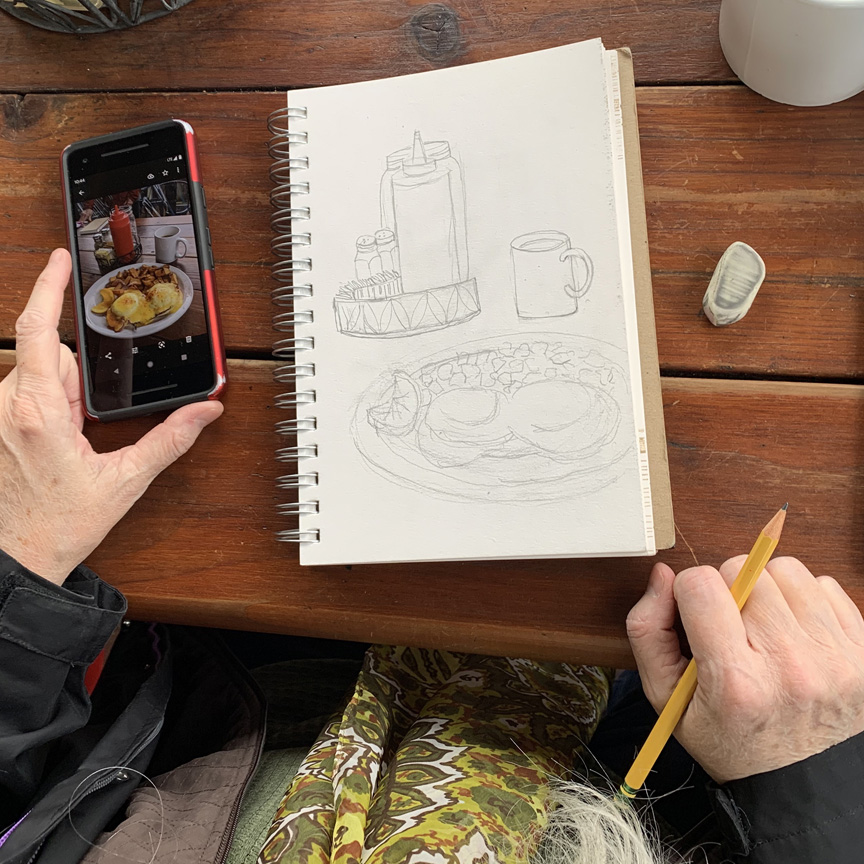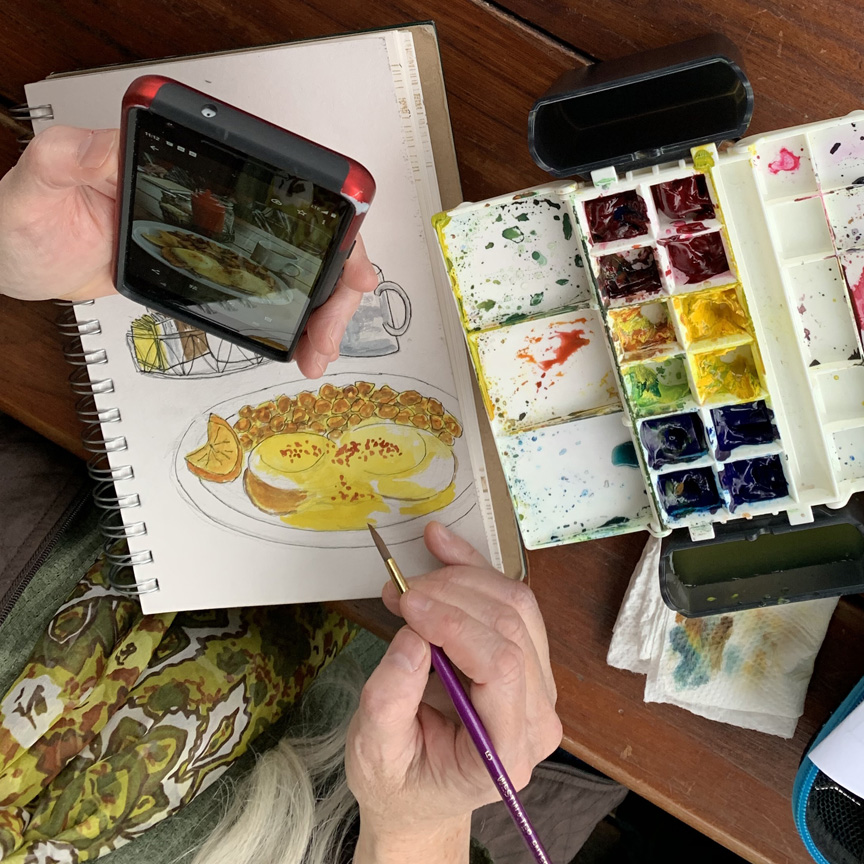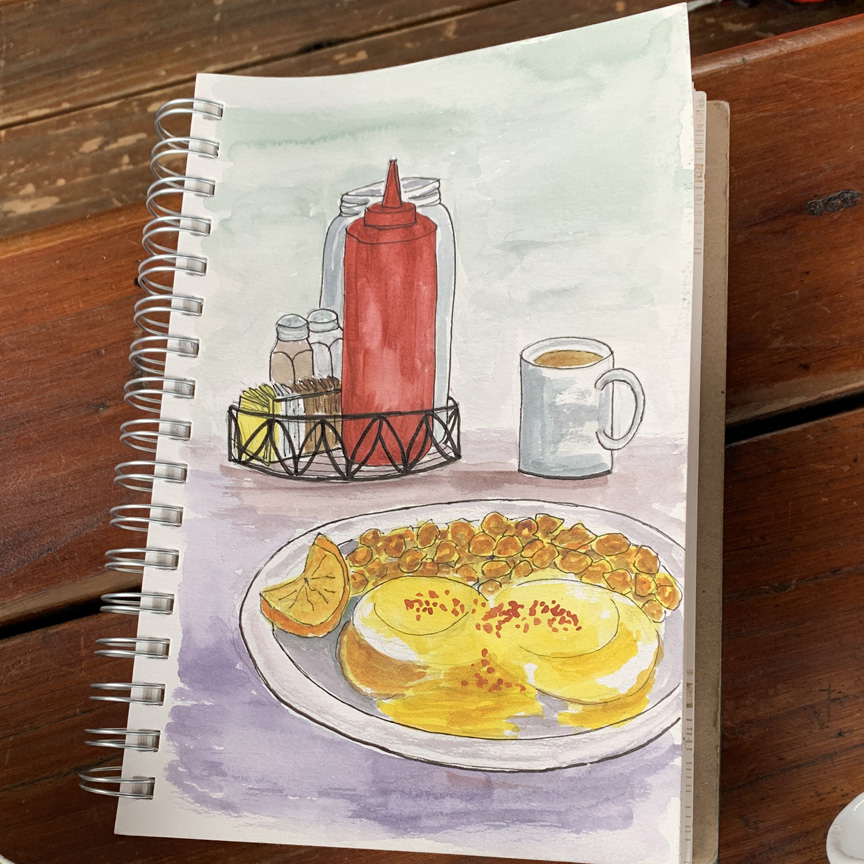 Danita has the strategy of photographing her food so she can eat it while it's hot and then sketch it! Even the condiments are present.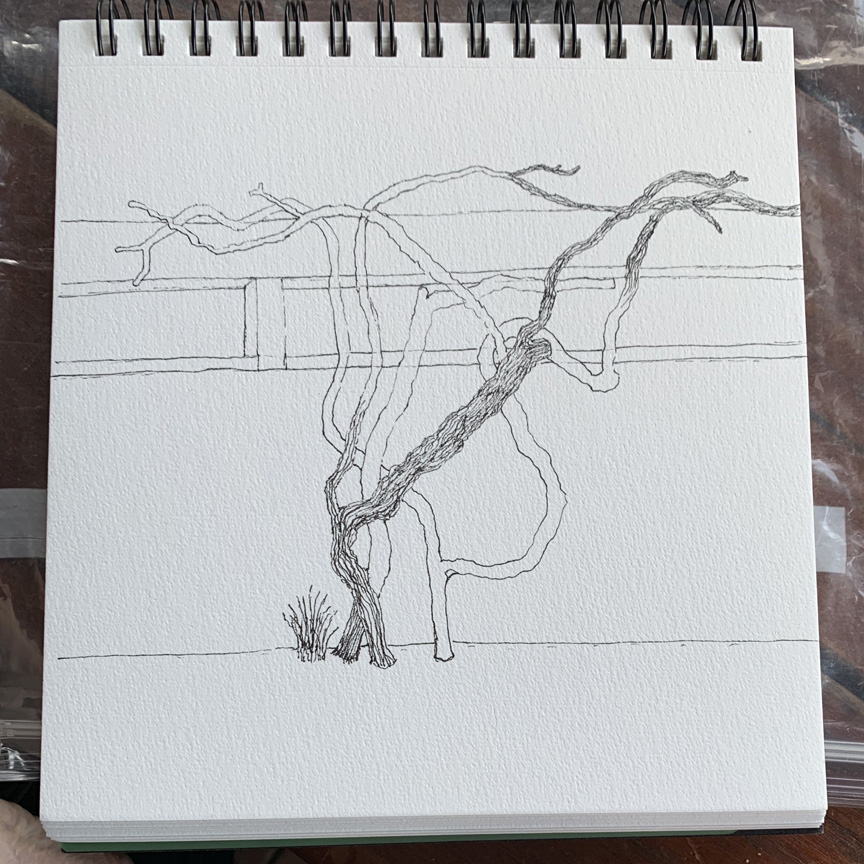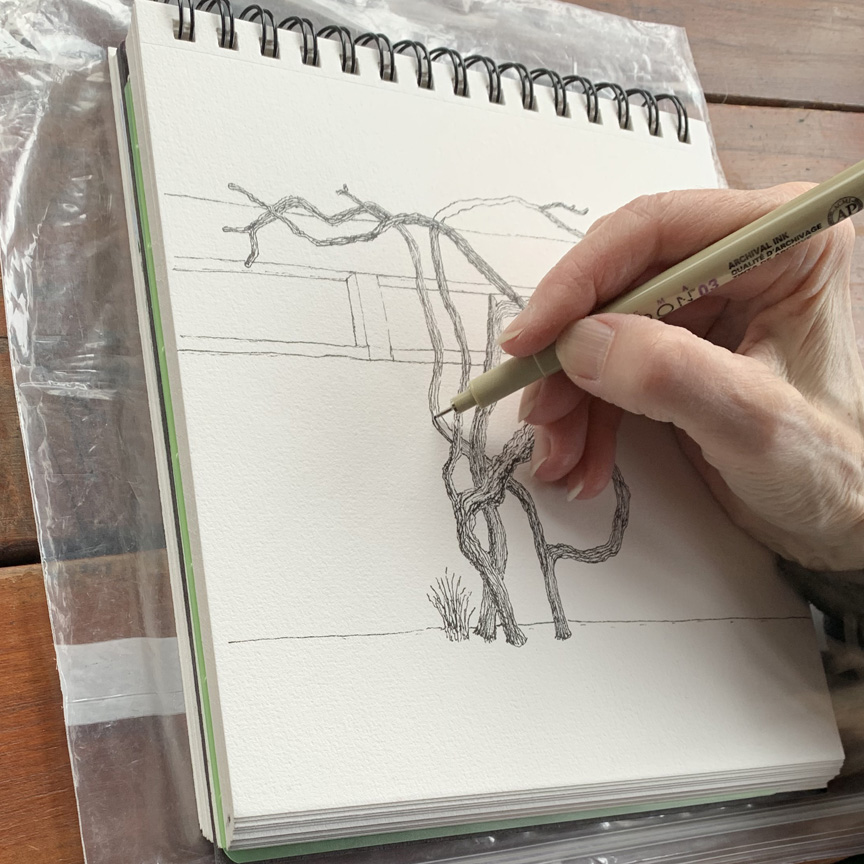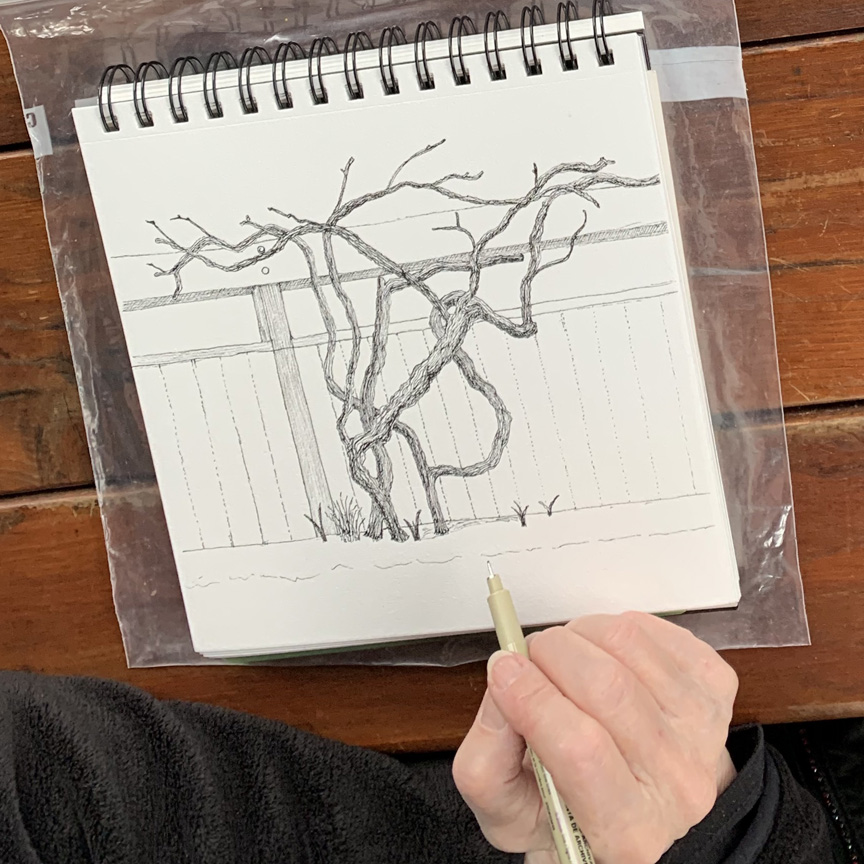 The twisted vines are right down Peggy's alley. Didn't she do a great job of keeping track of what went where? Nice shadows, too.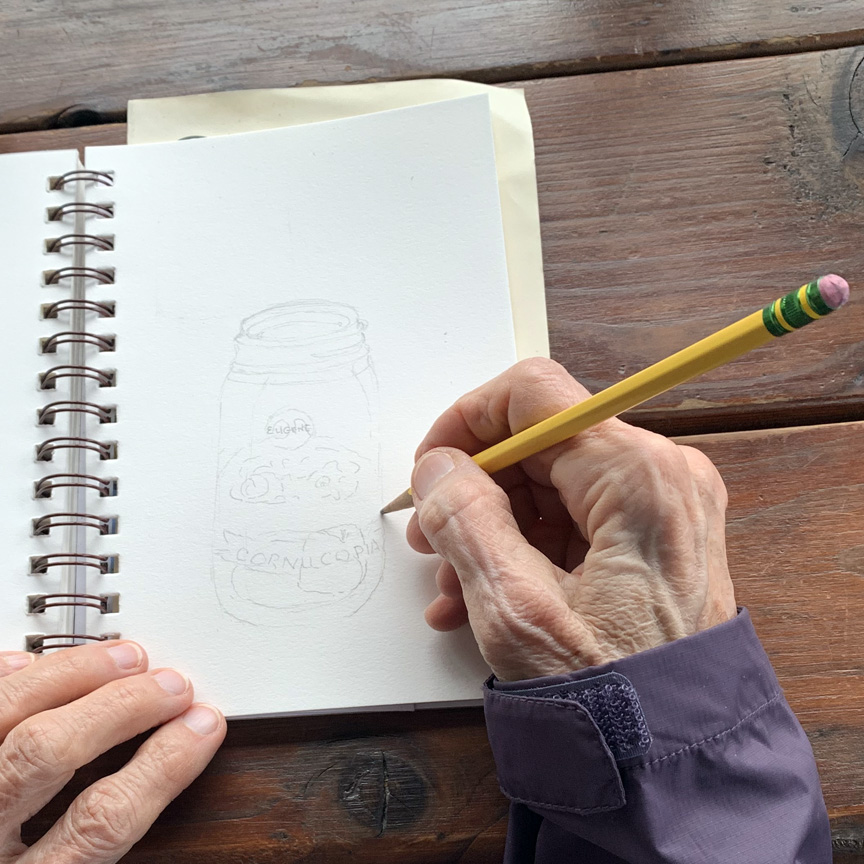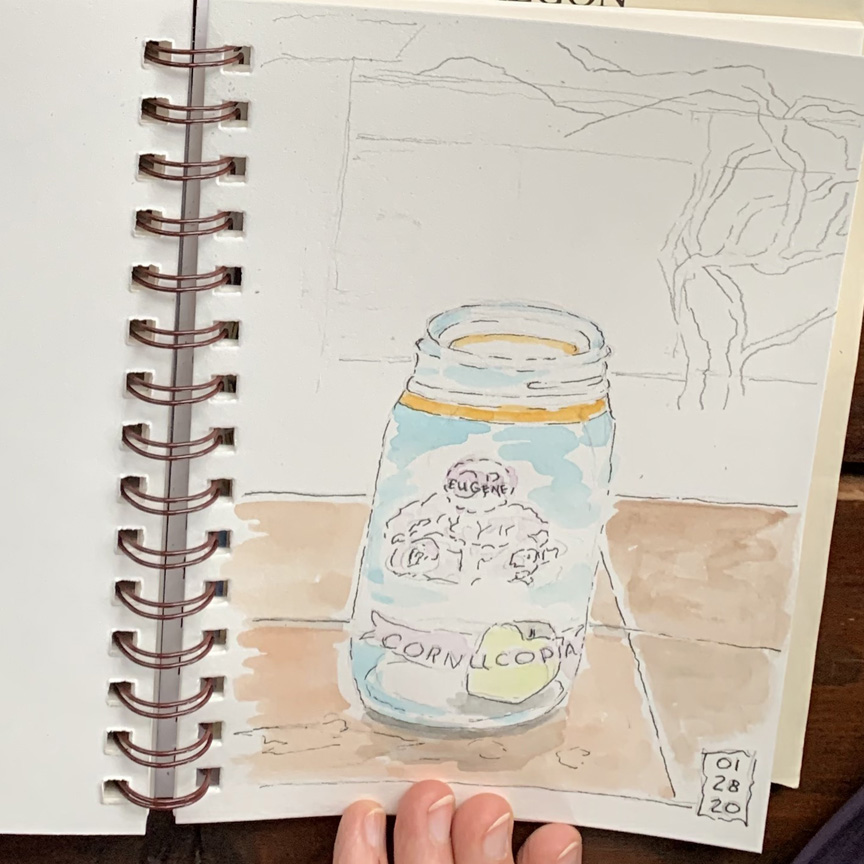 Barb So. got the vines into the background of her sketch – a glass jar on the table. Note: the jar is kept from "floating" by table & shadow.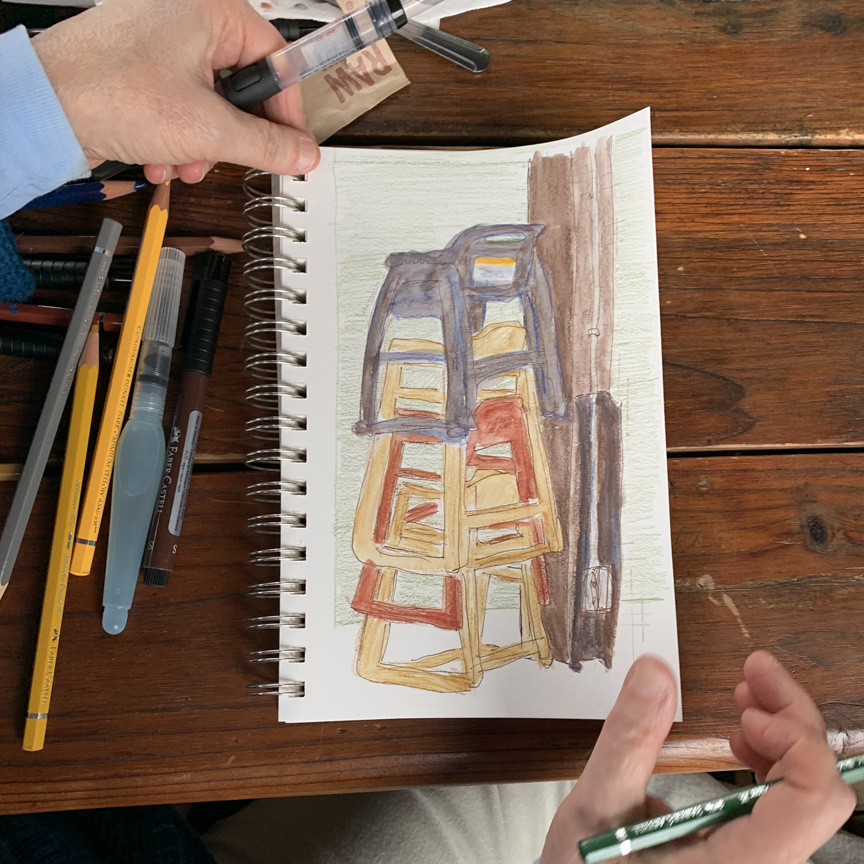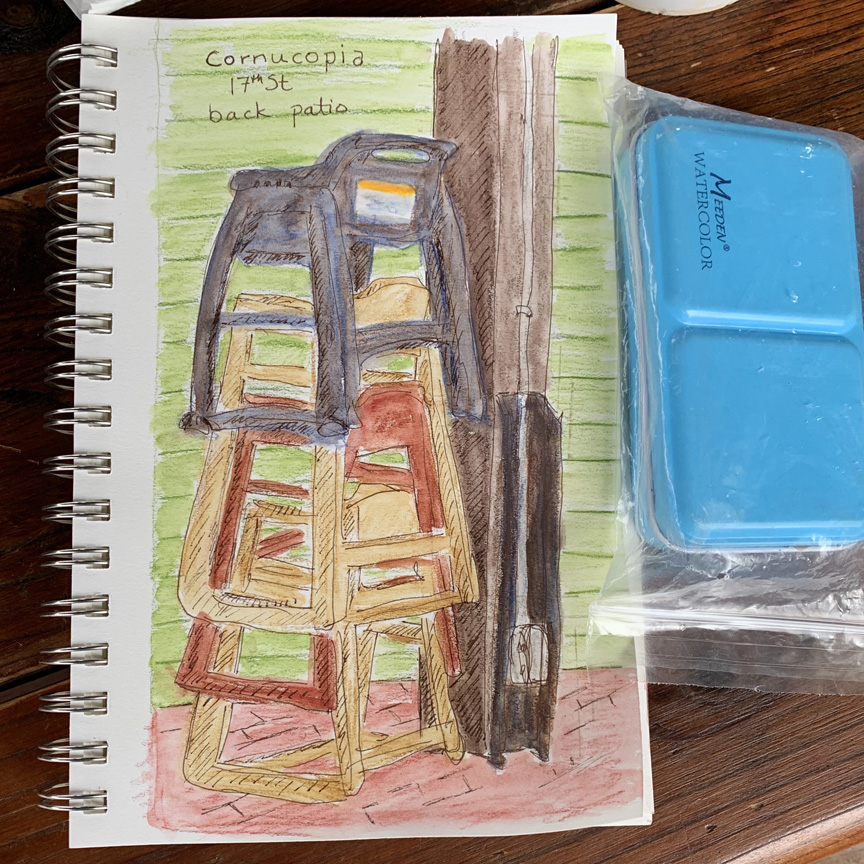 Daisy spied a stack of booster chairs in the corner – what a challenge! The cross-hatching and background color are helpful.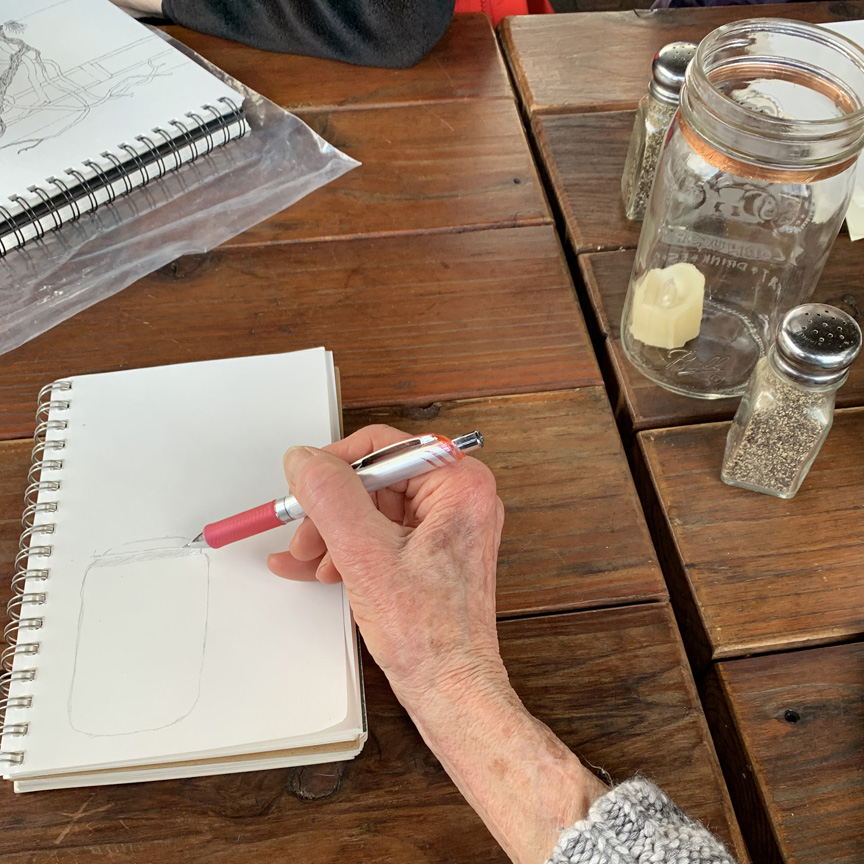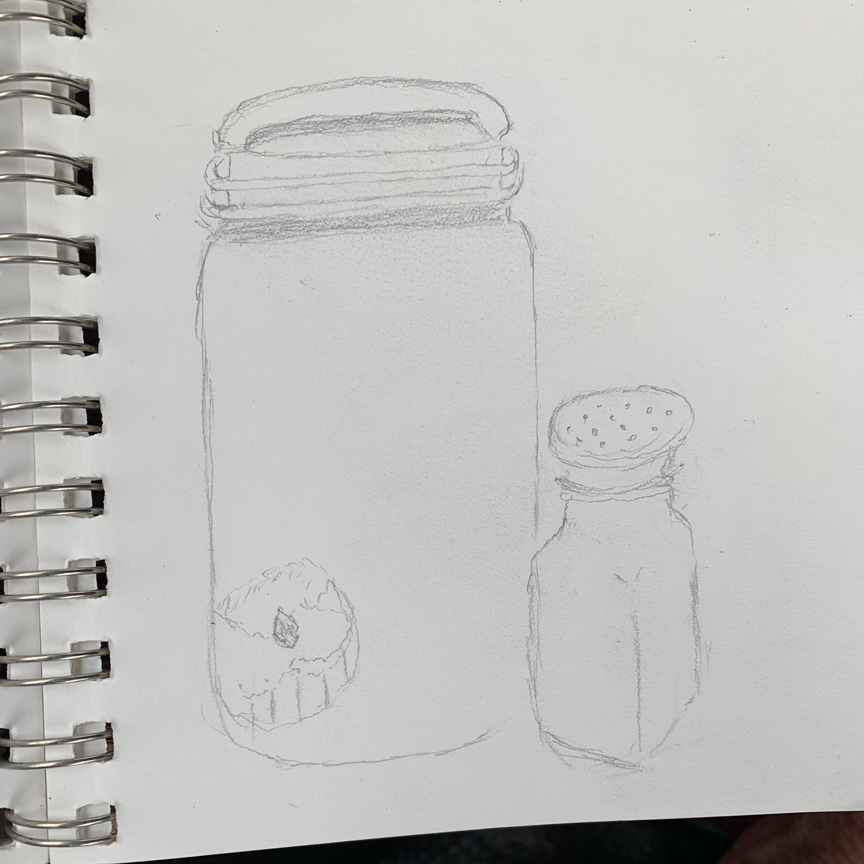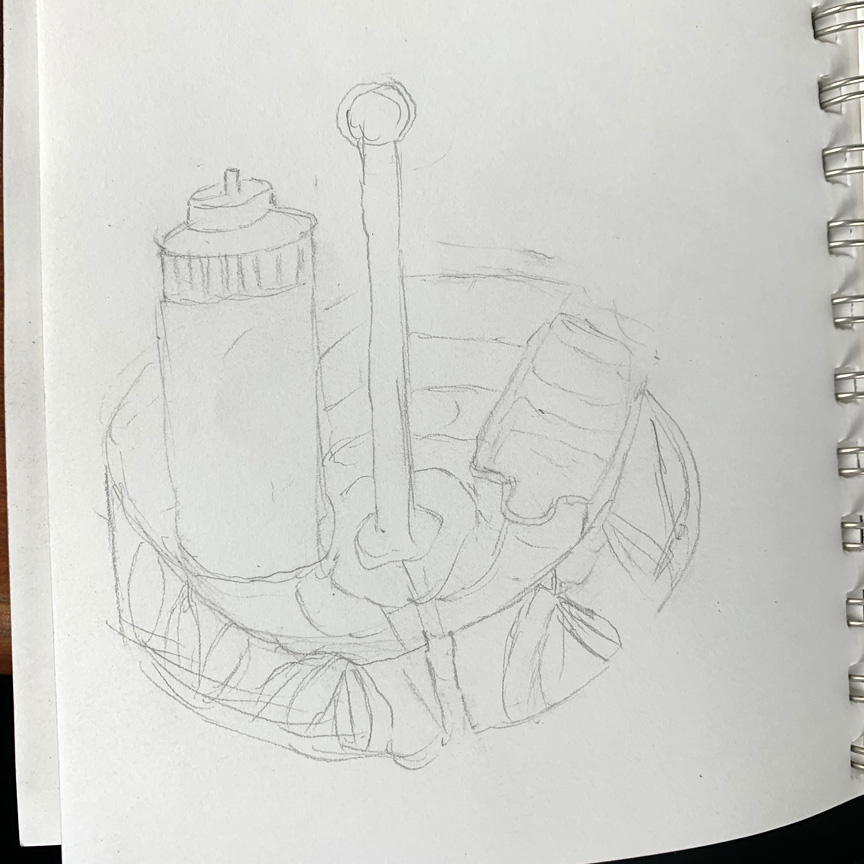 The glass jar & condiment tray caught Lynda's eye, too. She says she's just concentrating on pencil right now. Color in the future!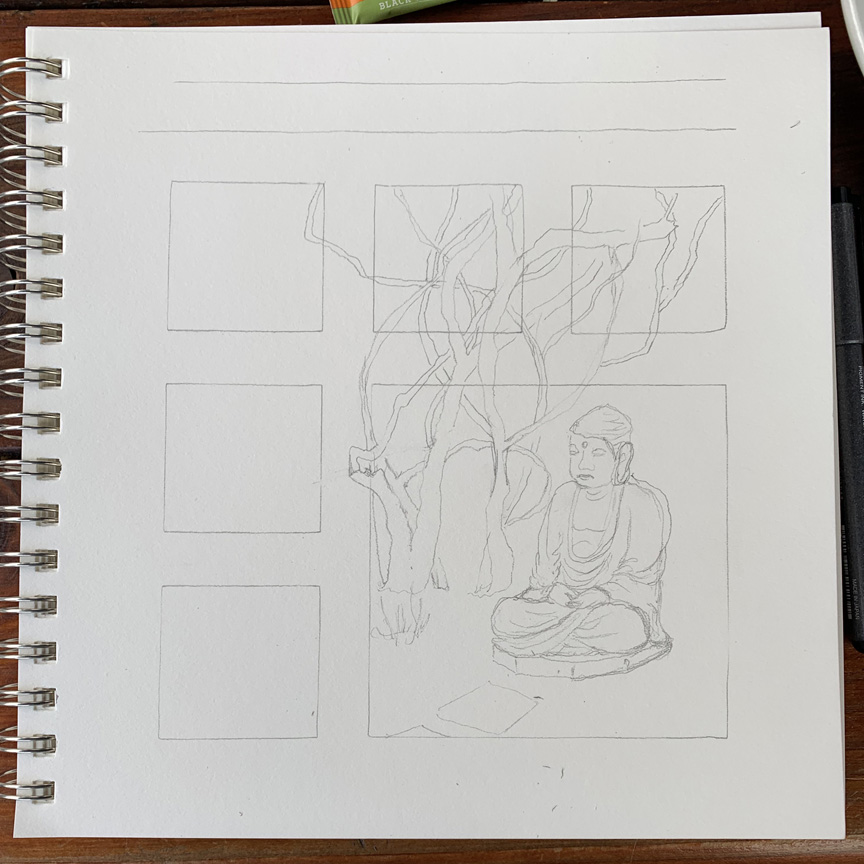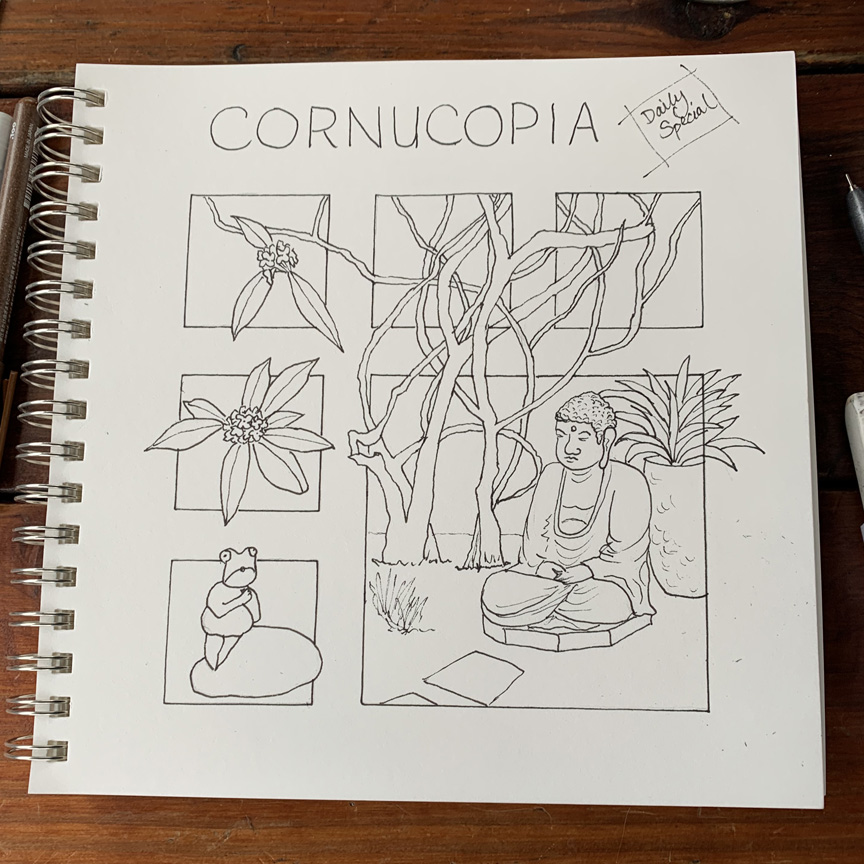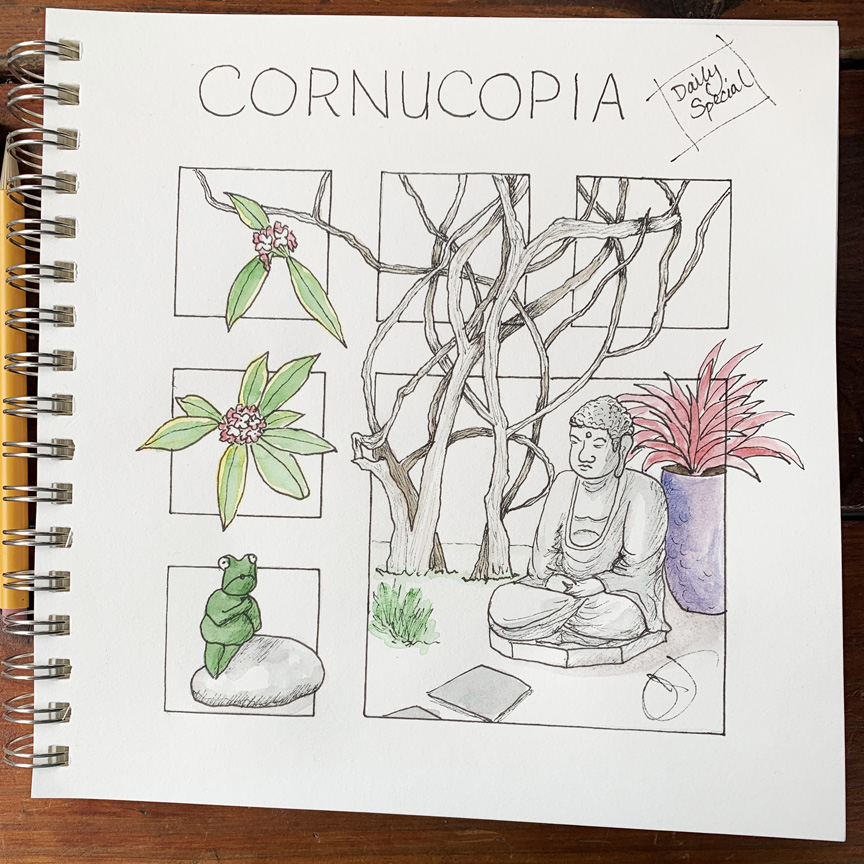 Jane had great fun fitting the vines, sculpture, & daphne blossoms into the frame format. Lots of whimsy going on here.