Norma Pfeiffer Park, Coburg, OR
Yes, is was cold at the park. We were all bundled up, but none of us stayed there the whole allotted time! Where's coffee & heat!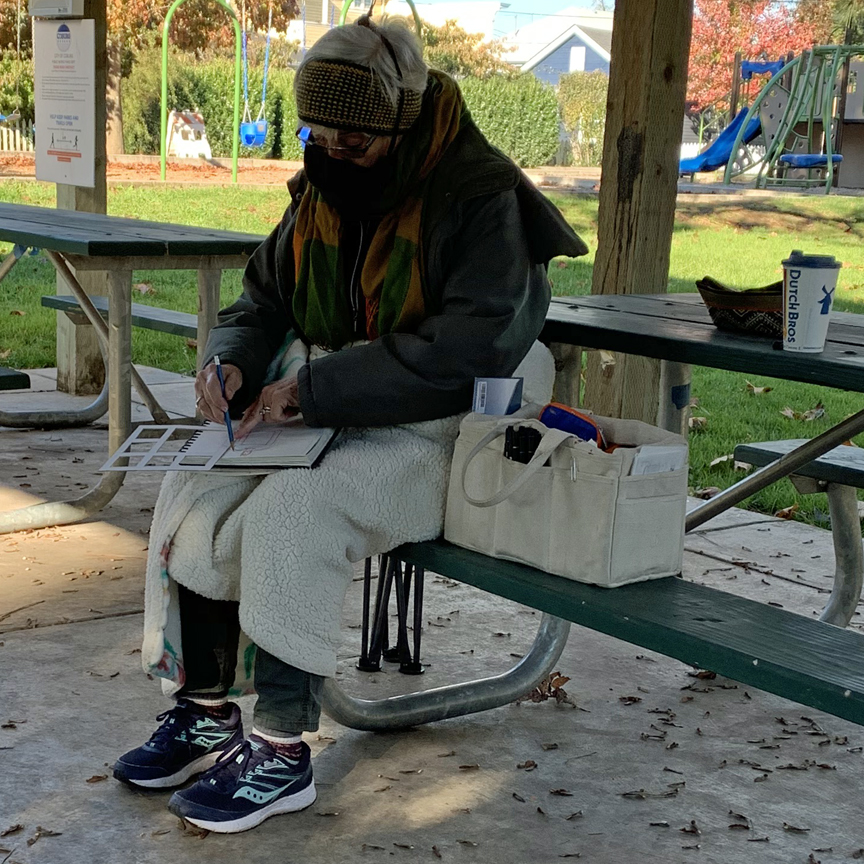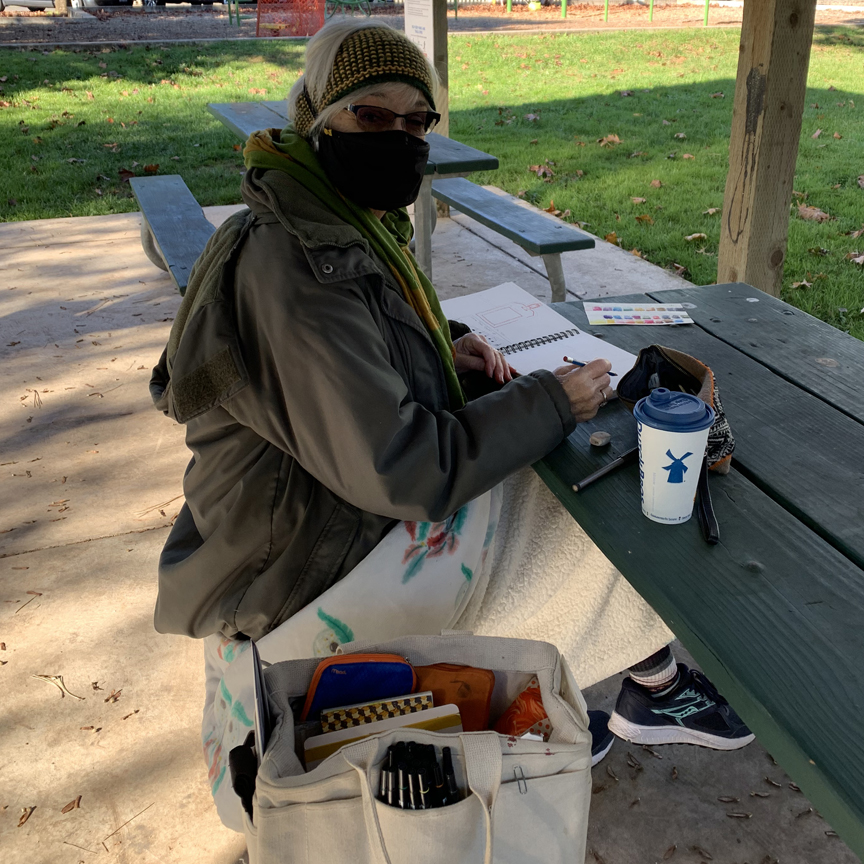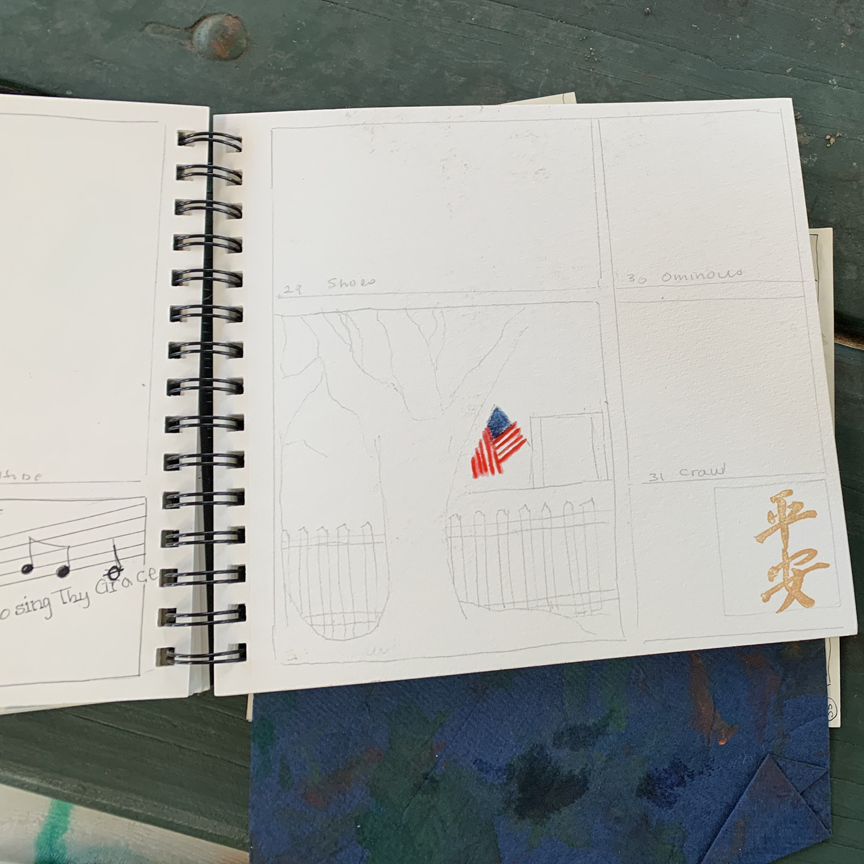 Guess you'll have to take my word for it that this is Katie. She did the frame, sketched a song and house, painted the flag & went home!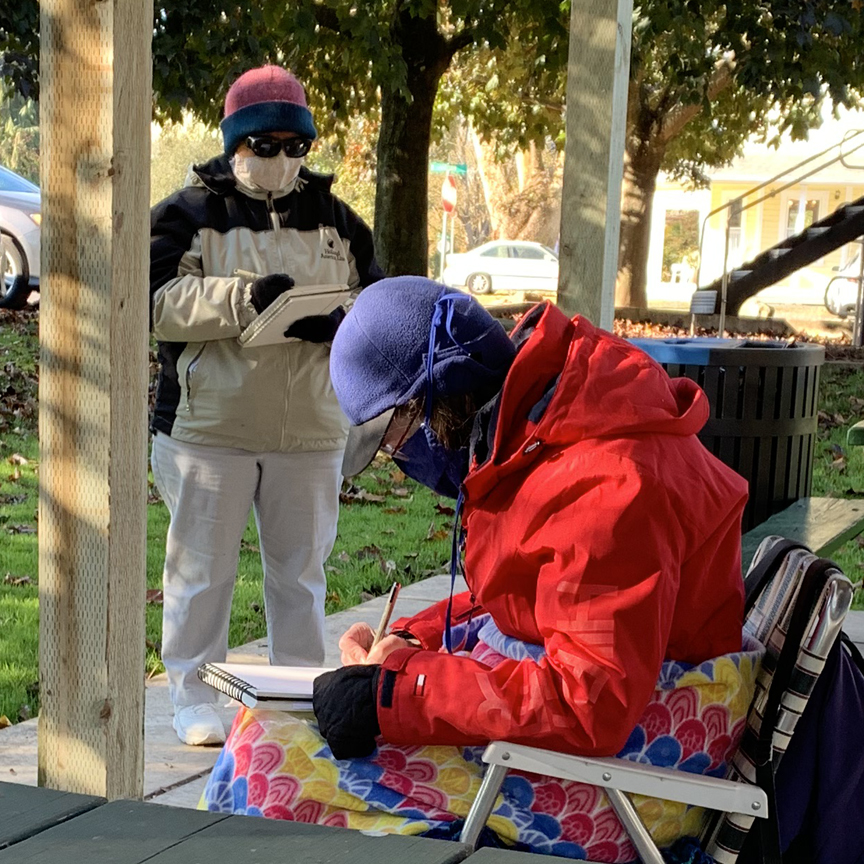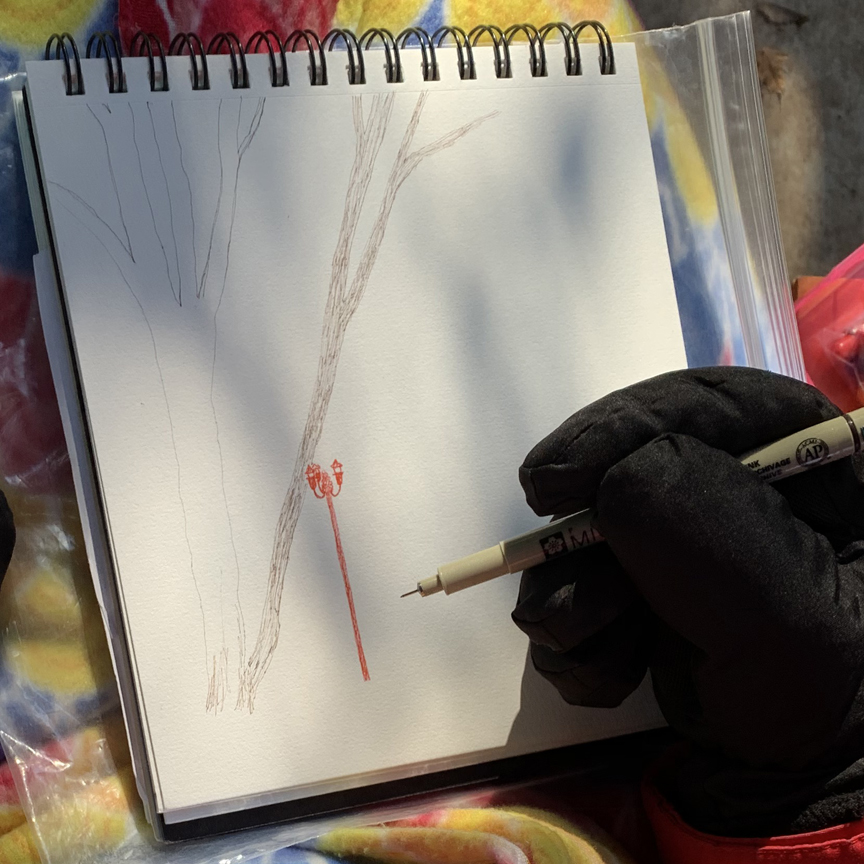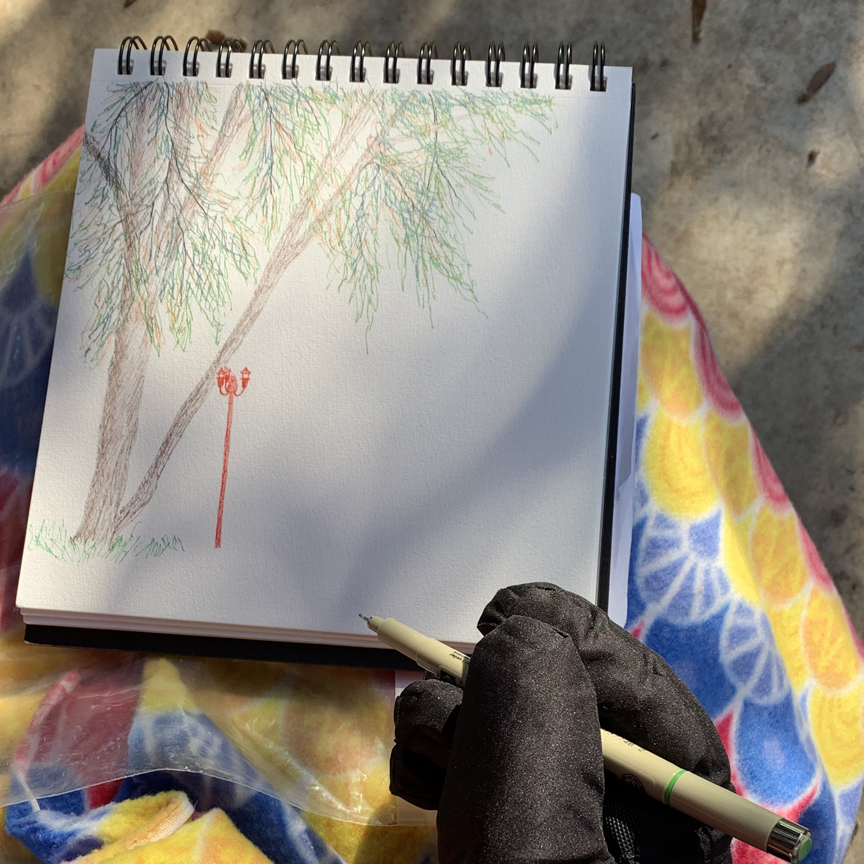 Daisy standing; Peggy sitting, deciding she needed a spot of red, so the white lantern across the way transformed. She used glitter pens.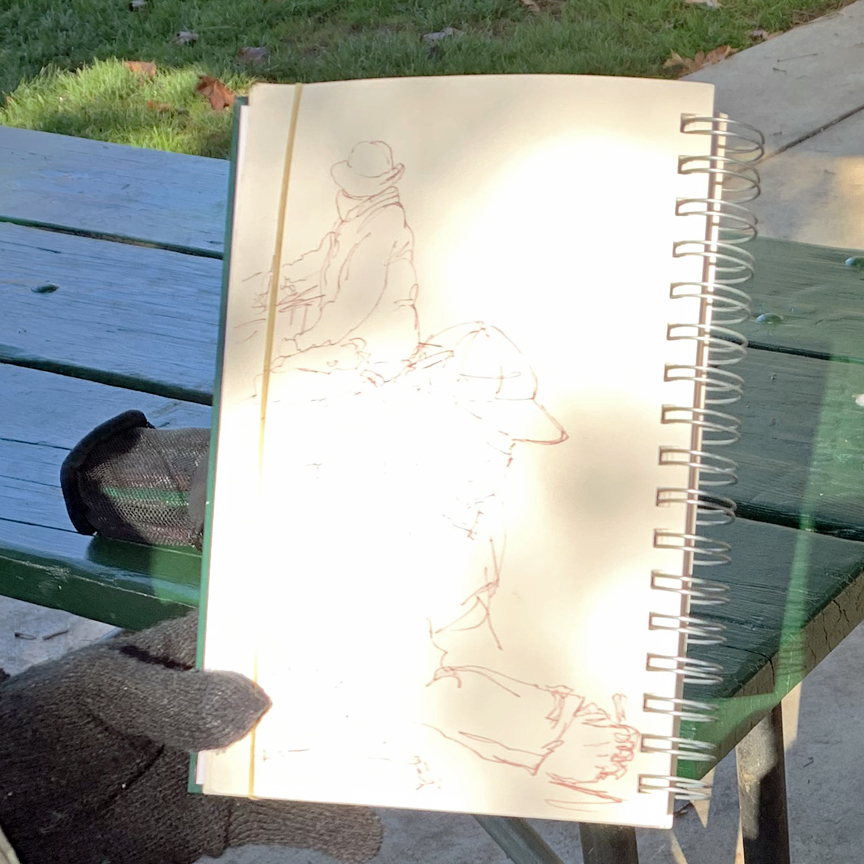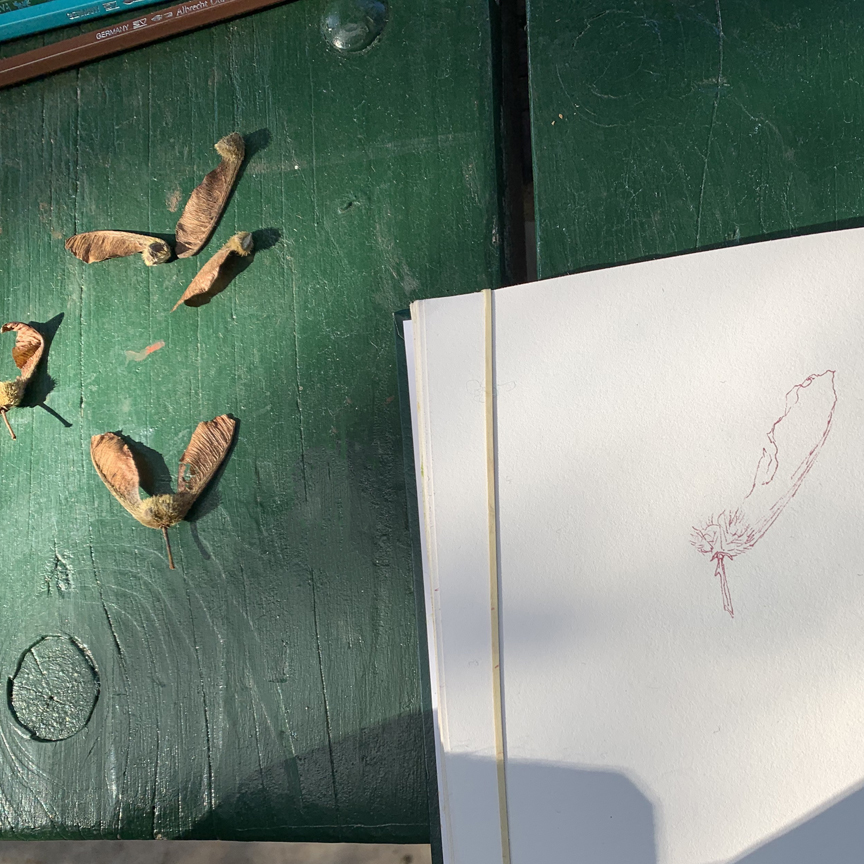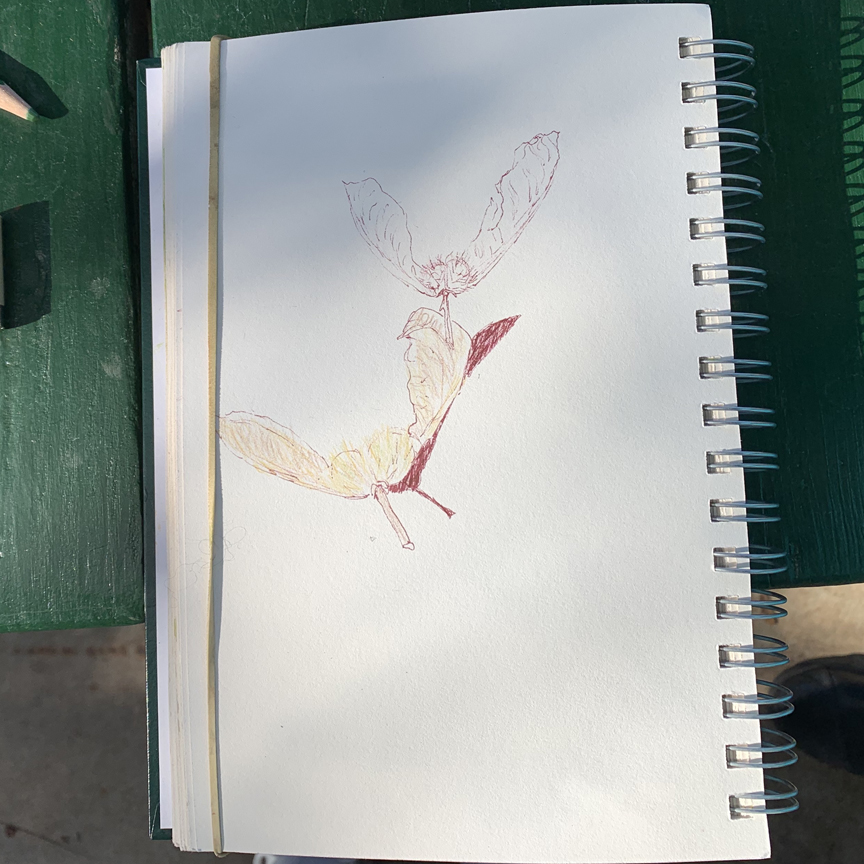 Daisy was in the bright winter light sketching people, then got intrigued with the maple seed "wings" and had fun with them.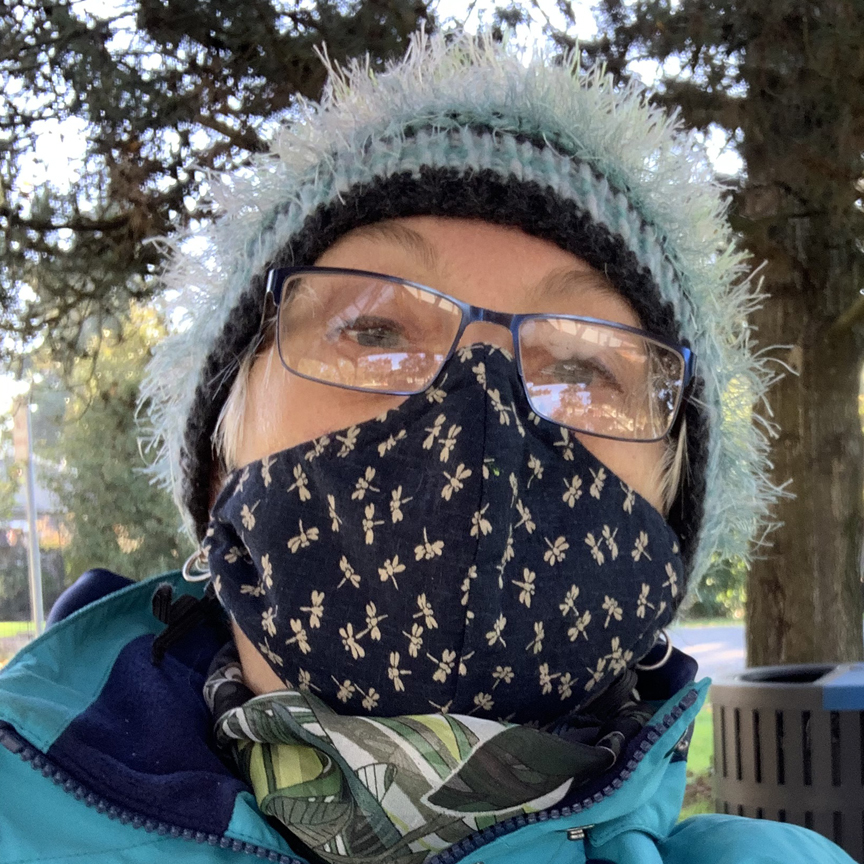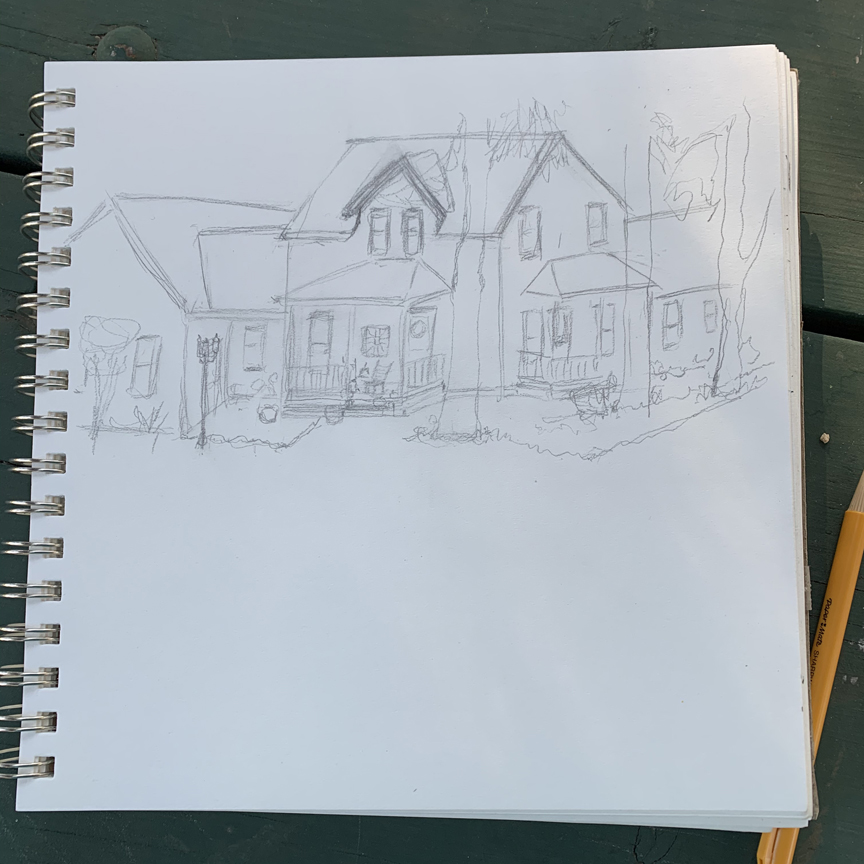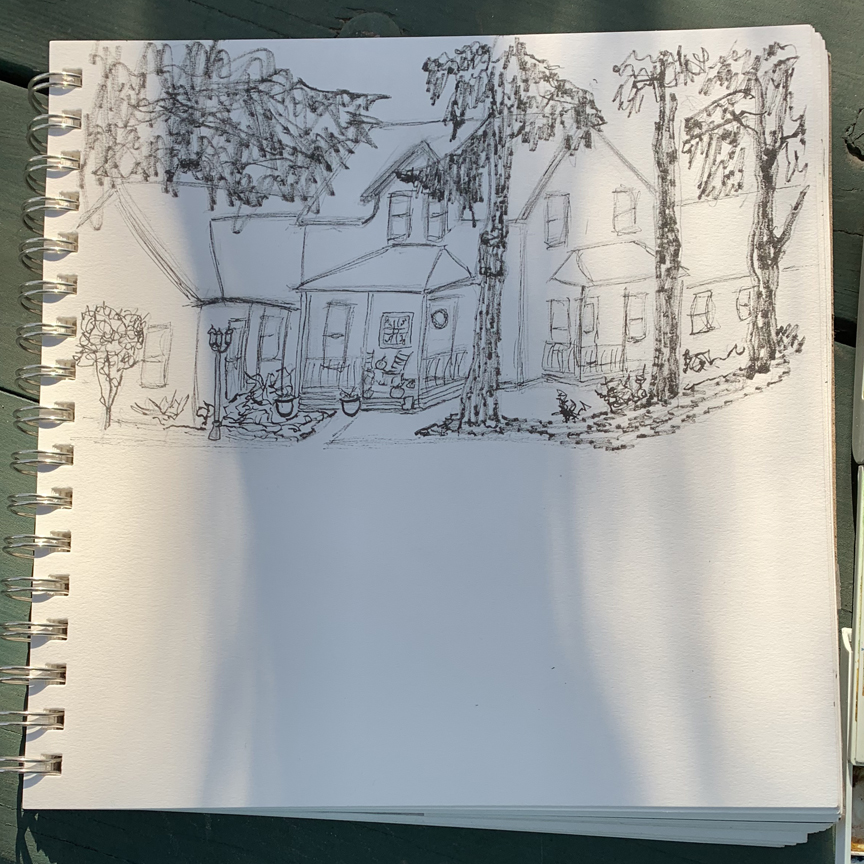 Jane took on the whole scene across the street – challenging architecture, and every blade of grass. When will she learn.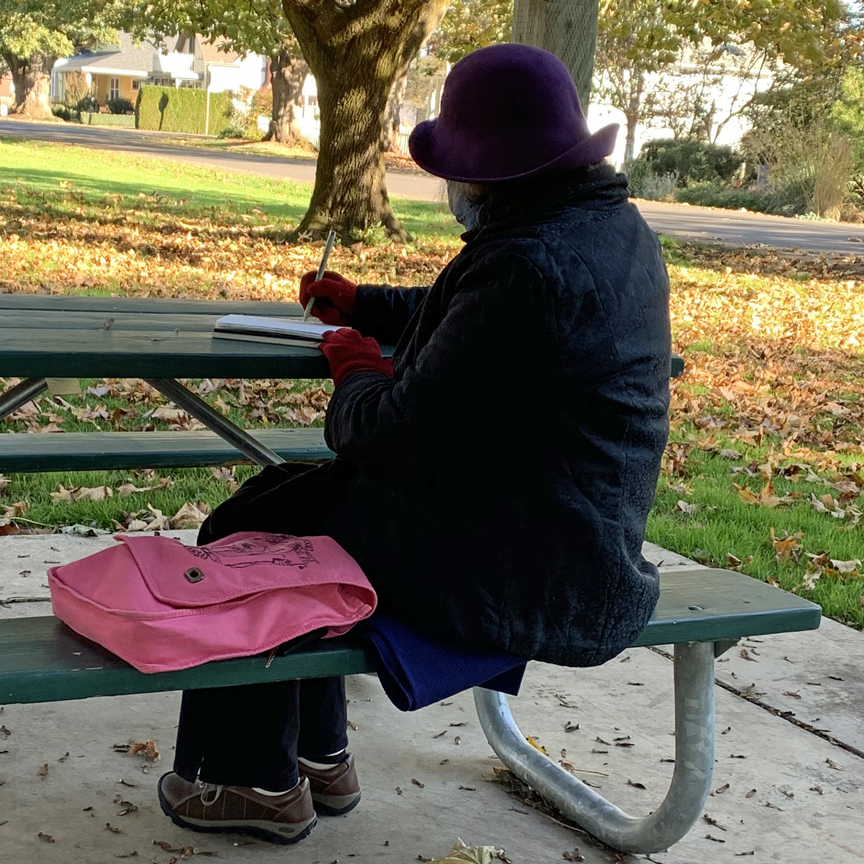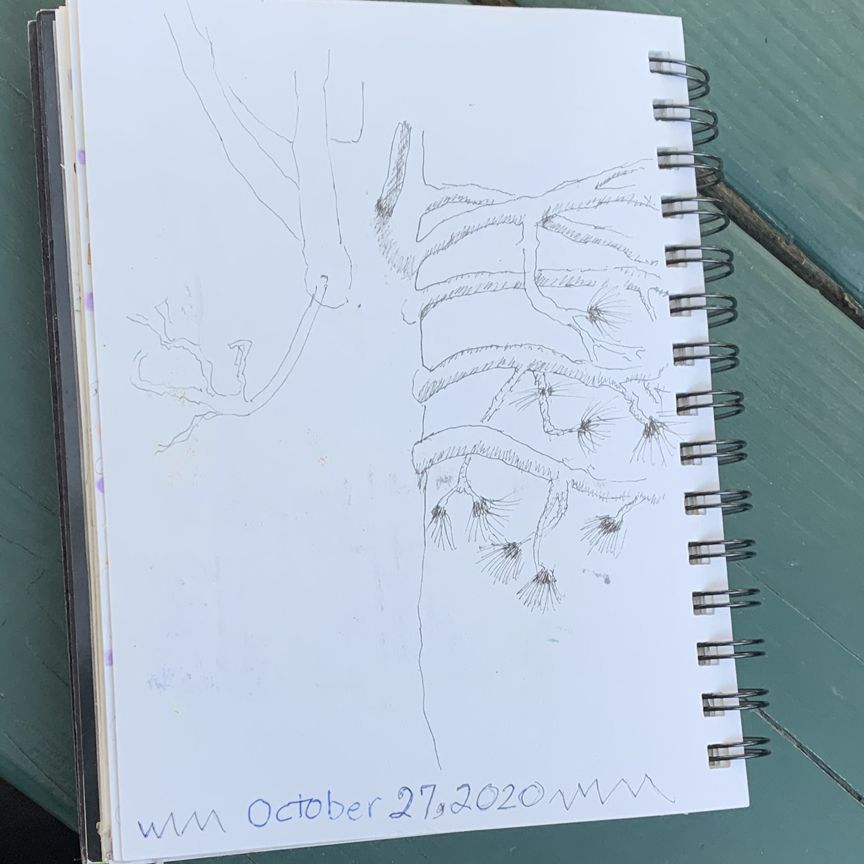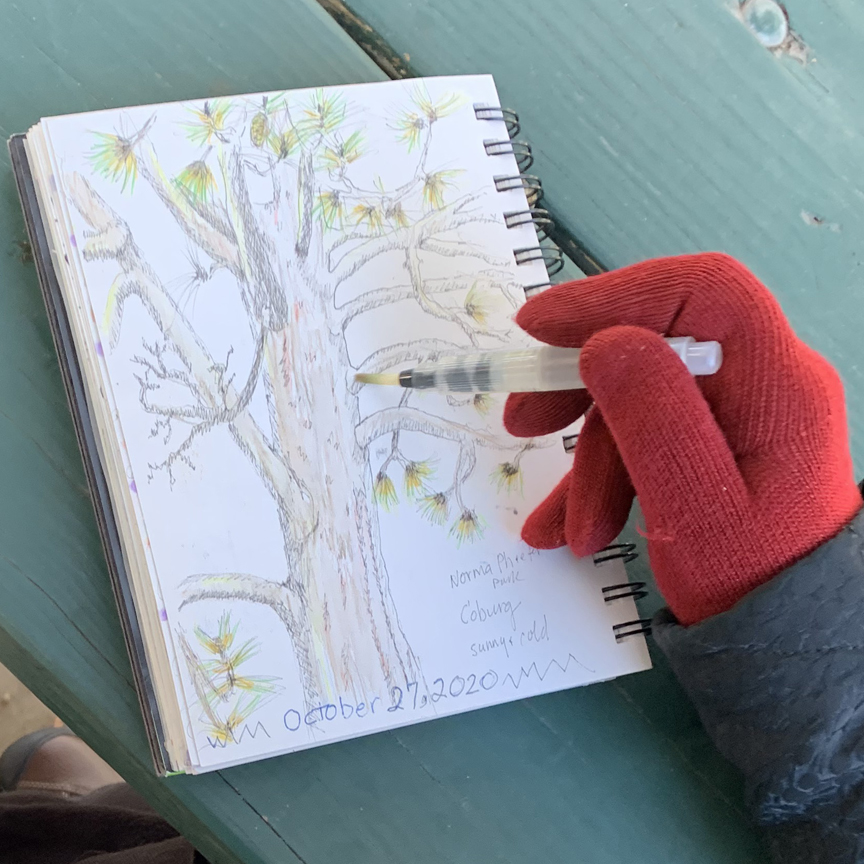 Laura turned the other way and focused on a pine tree – it's not exact,  but "as inspired by!"  Ink, water brush on colored pencil.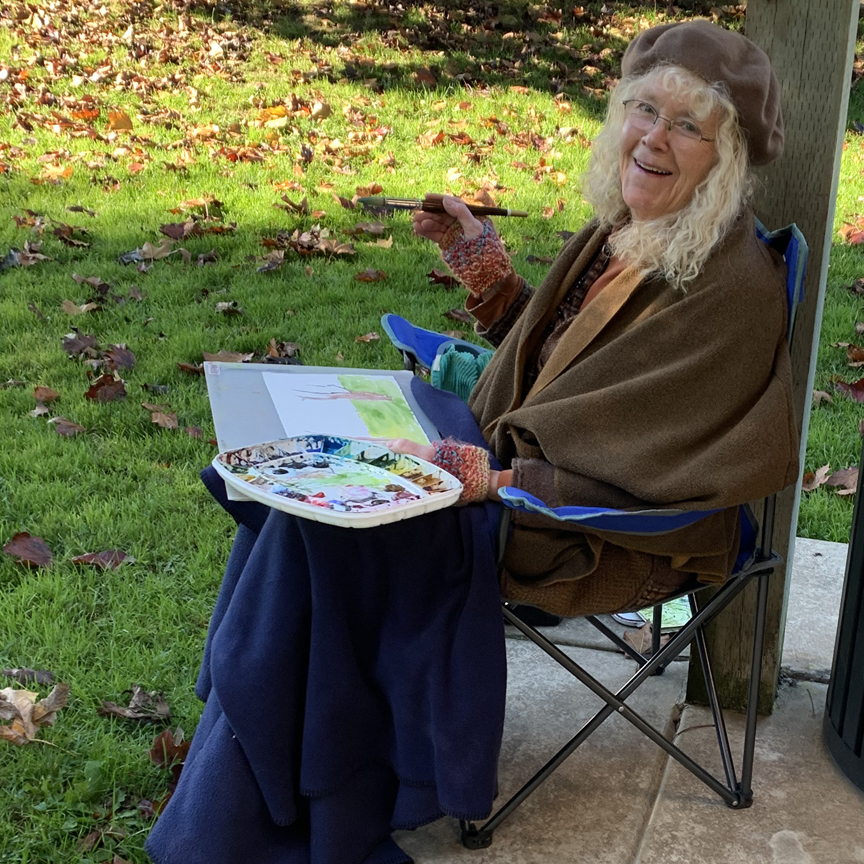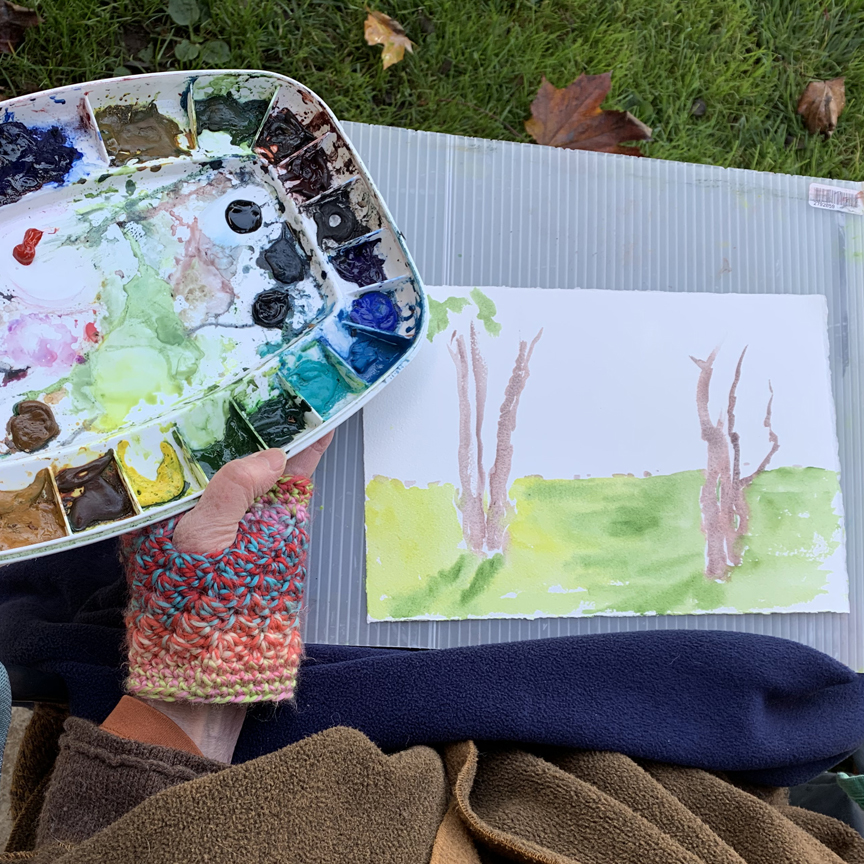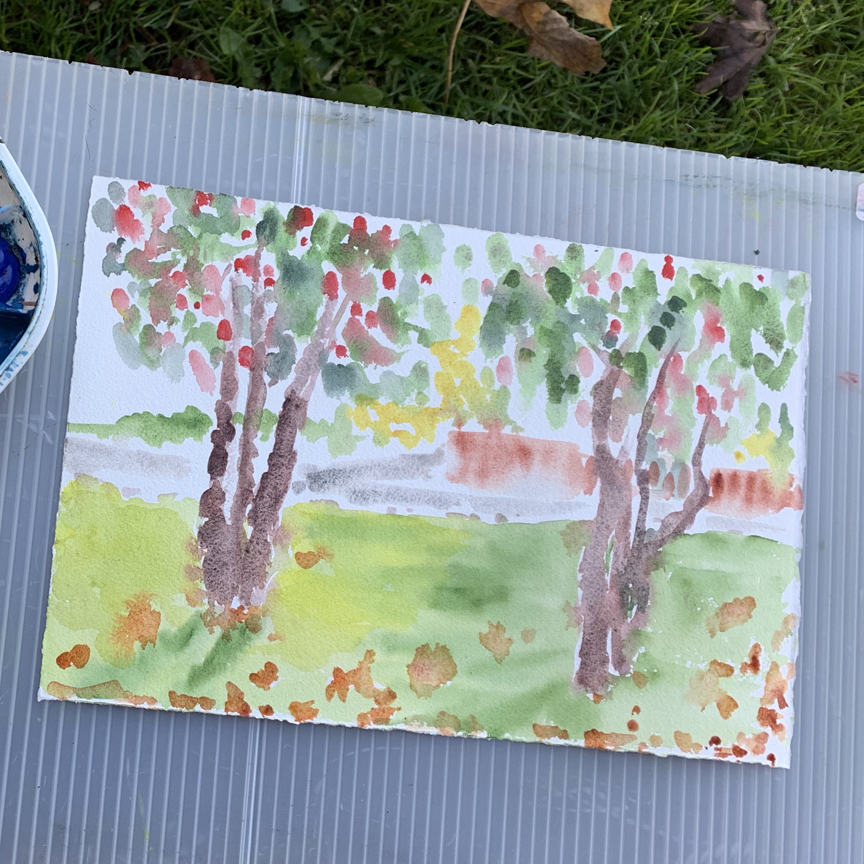 Tricia was looking at a different tree scene. The chilly weather didn't keep her from loose watercolor sketching – what fun!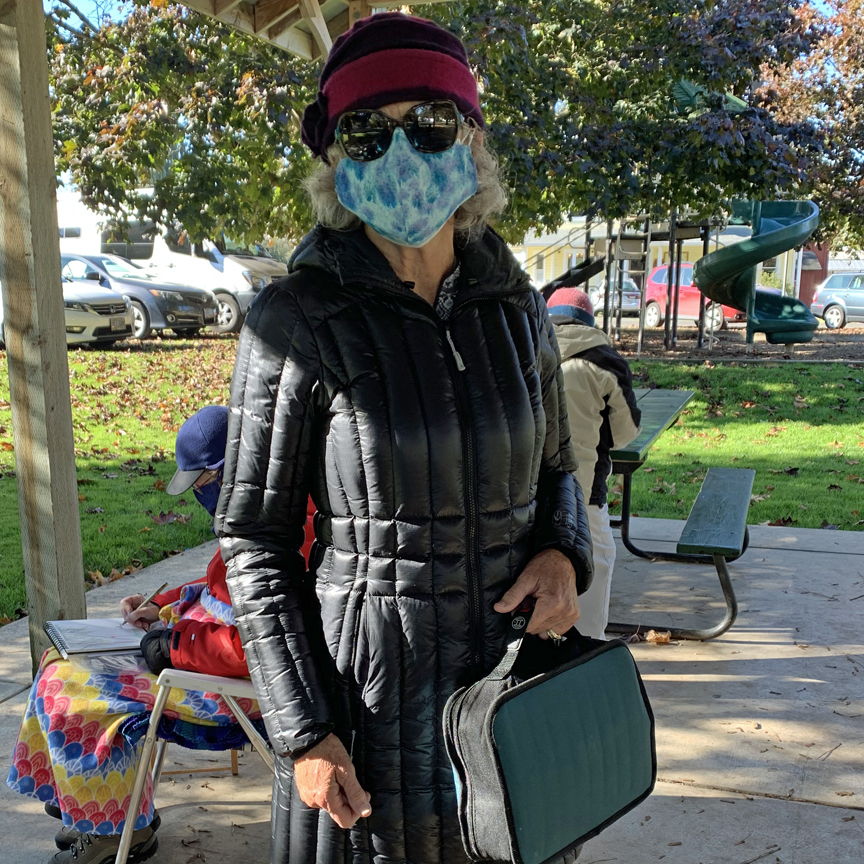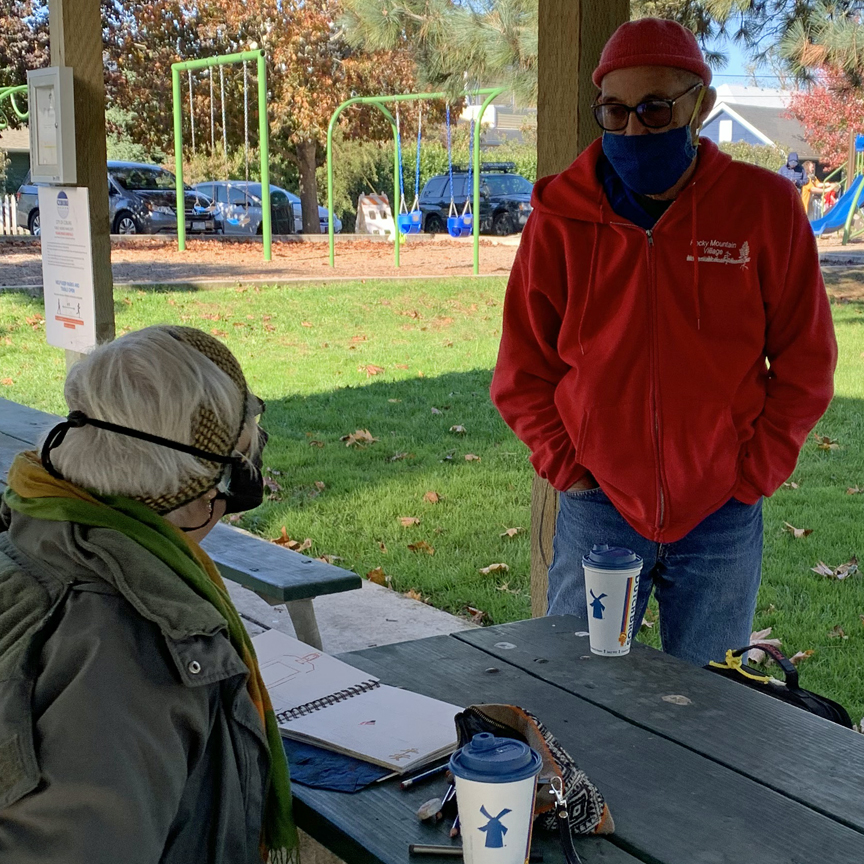 Look who stopped by for show & tell! Sandy & Hugh! Sweet.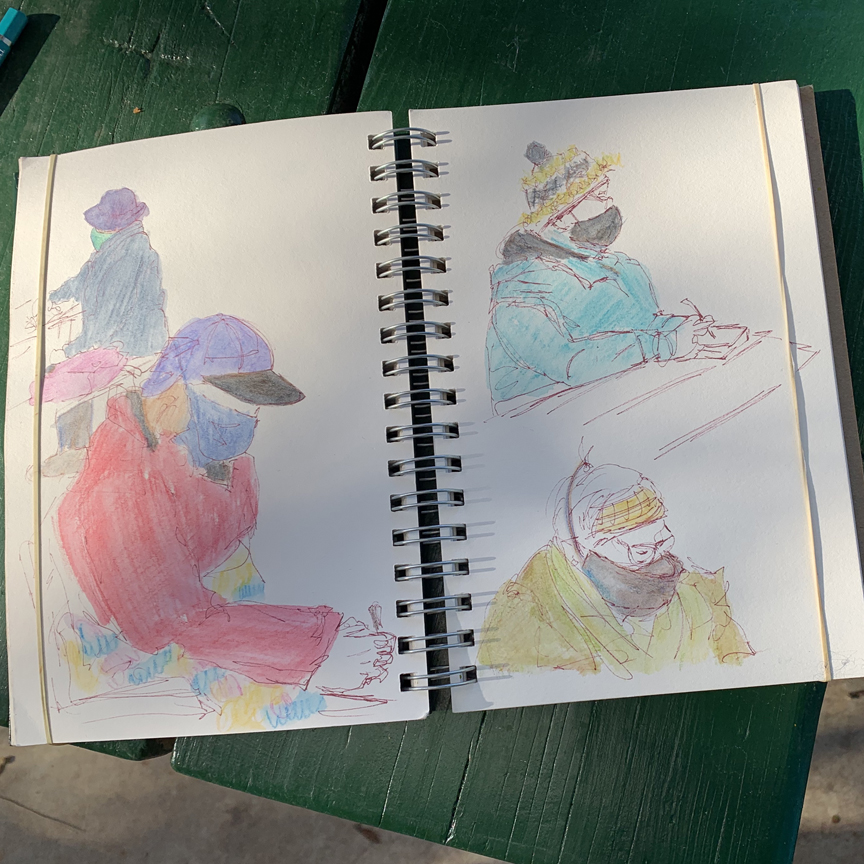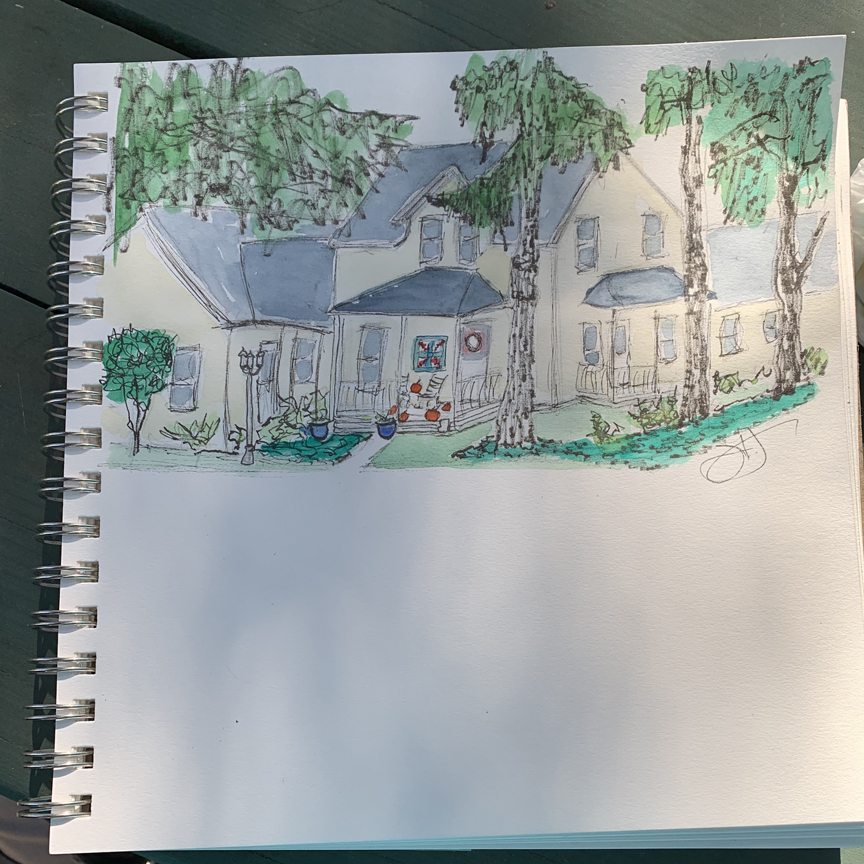 Here's the people sketch Daisy did of us, & Jane's with watercolor.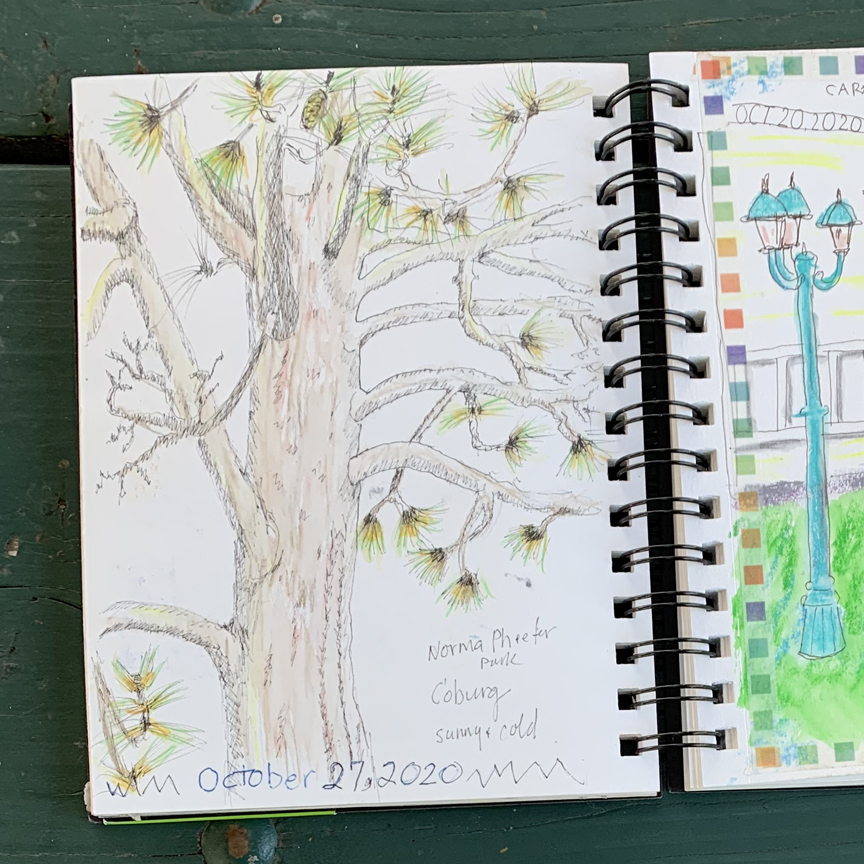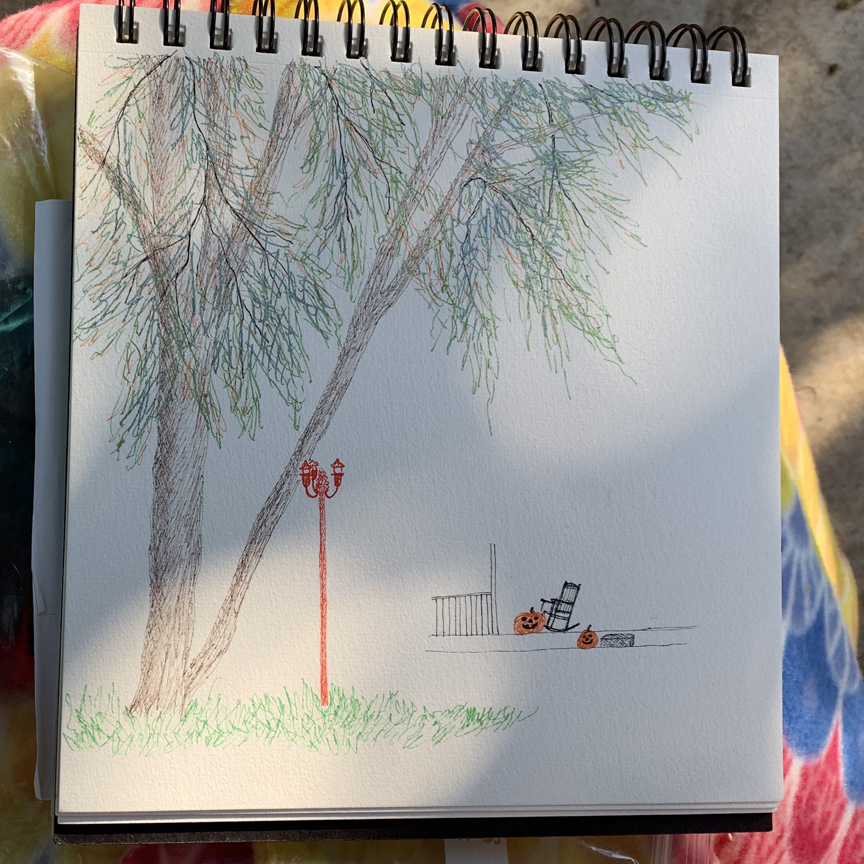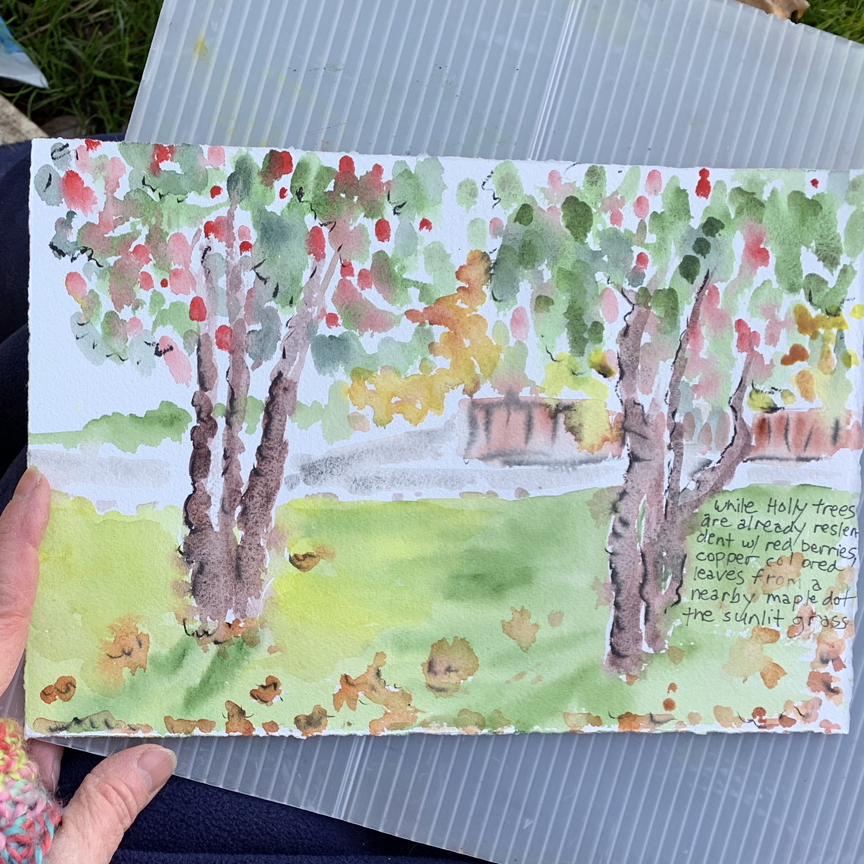 And here are the nearly finished sketches by Laura, Peggy, & Tricia.
After which we unanimously decided to move the time for our outside sketching meetings to afternoons, in hope for warmth!