While not all of us are participating* in Sketchbook Revival, we're all being influenced by it and having a great time discovering.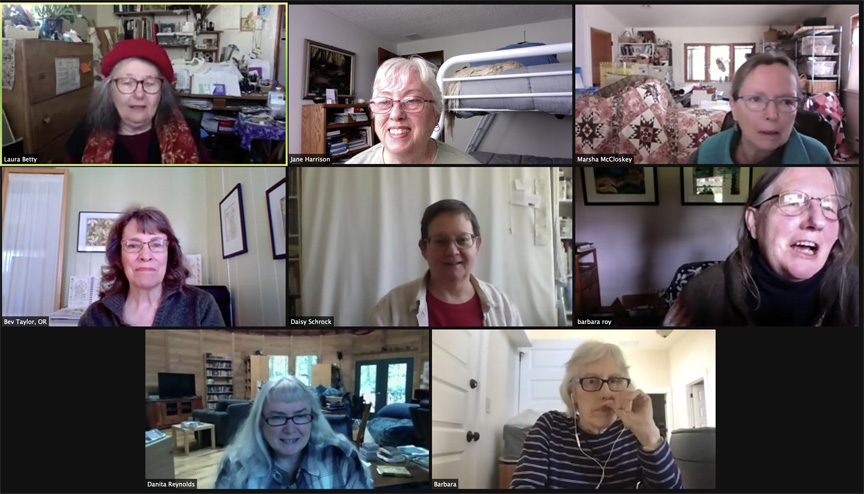 *Laura, *Jane, Marsha, *Bev, *Daisy, Bitty, *Danita, *BarbSo.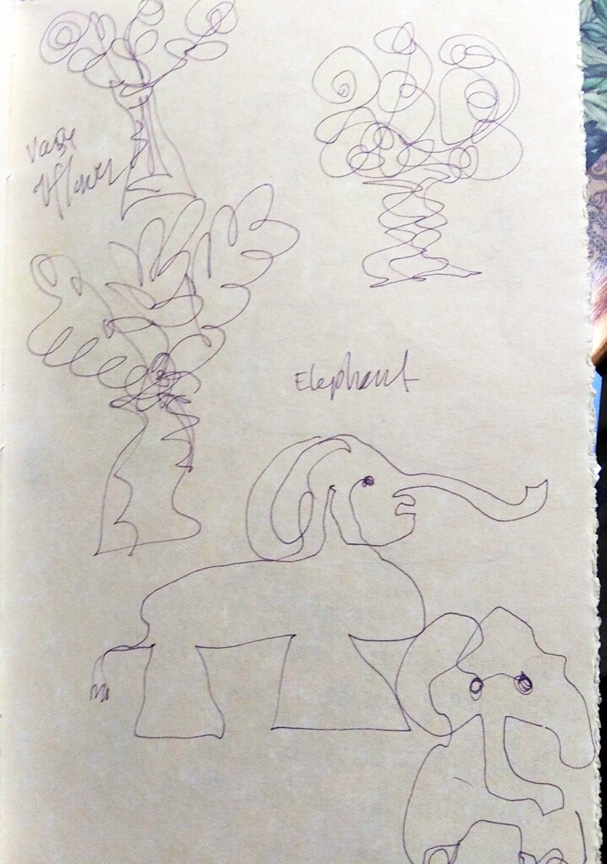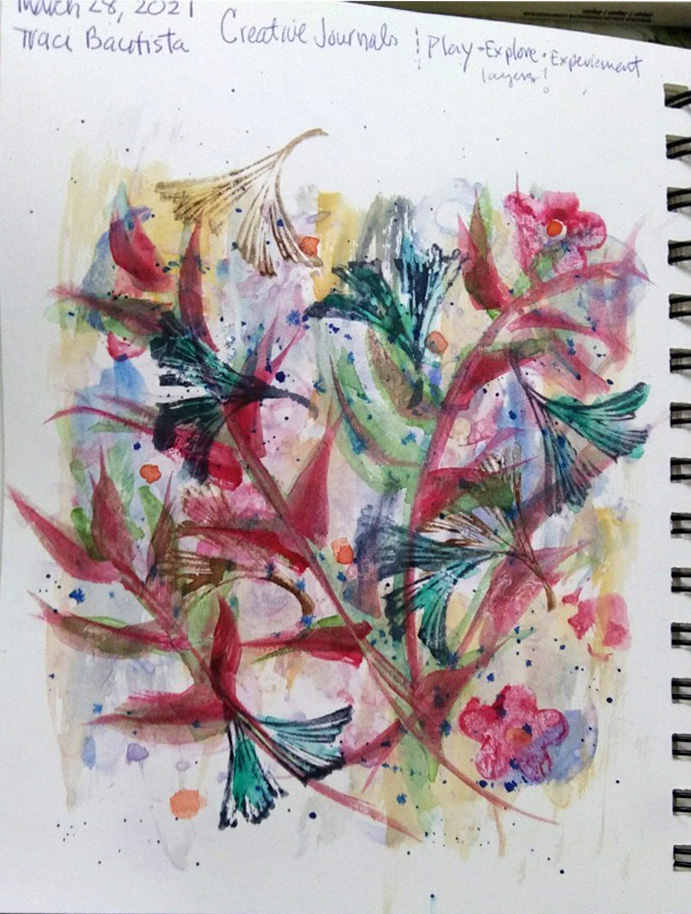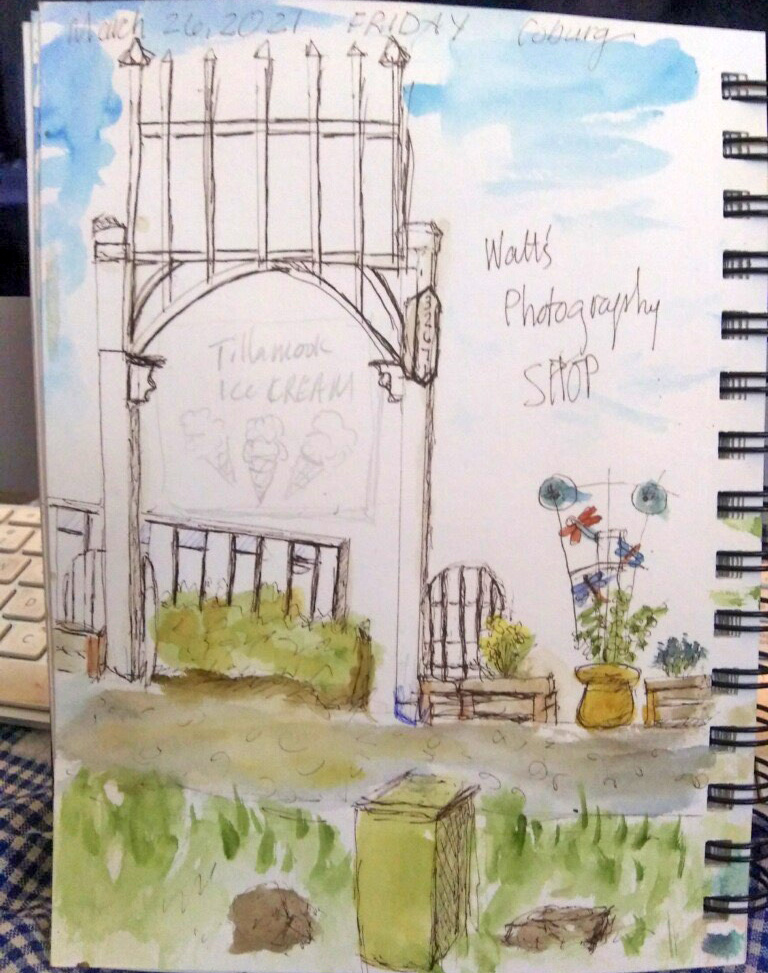 Laura had great fun loosening up with the single line drawings, & the pattern overlay challenges. Then the lovely sketch from Coburg.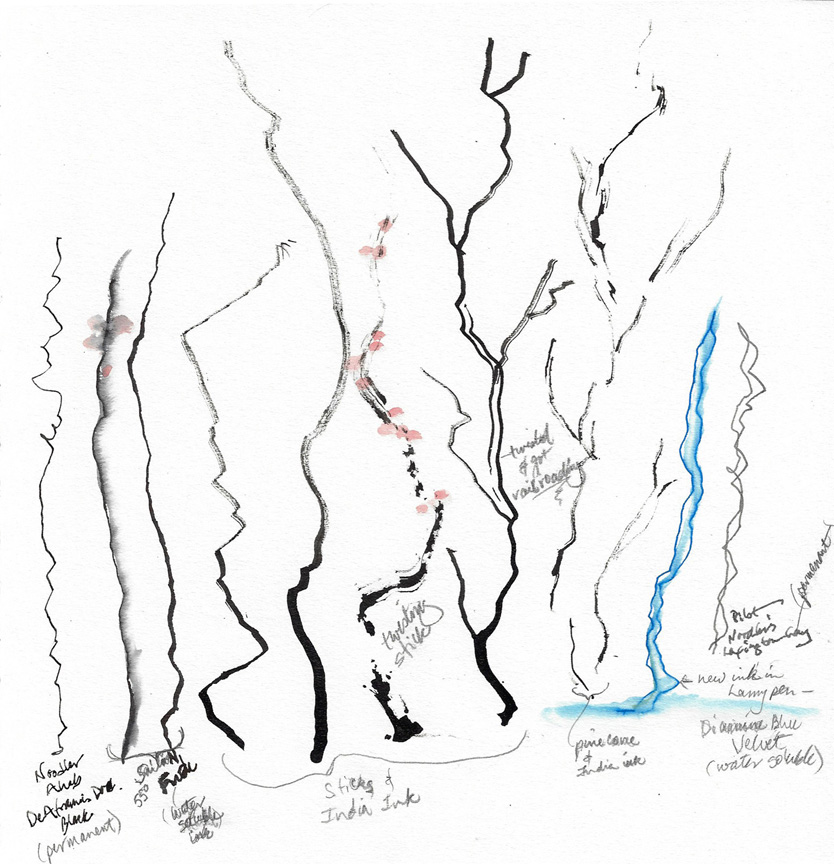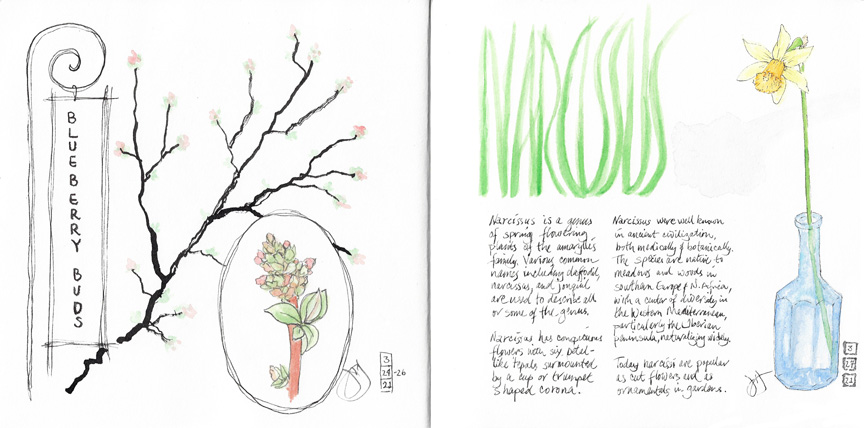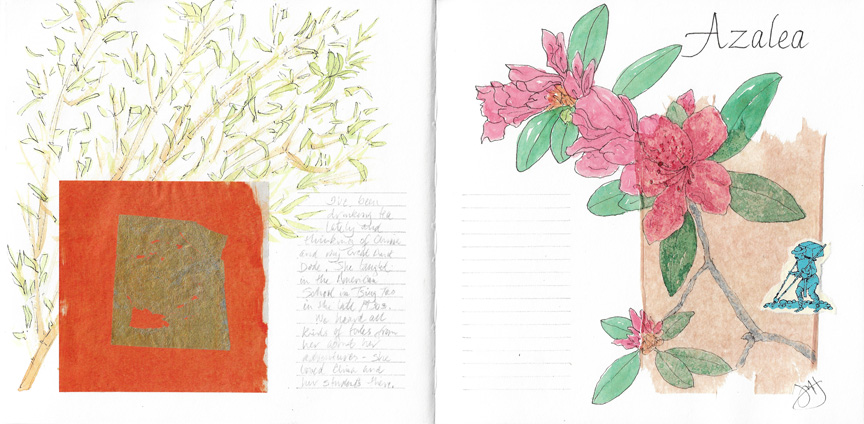 Jane borrowed the "sketch with twigs" idea from Sketchbook Revival for her blueberry limb, & dared to collage thanks to SR, too.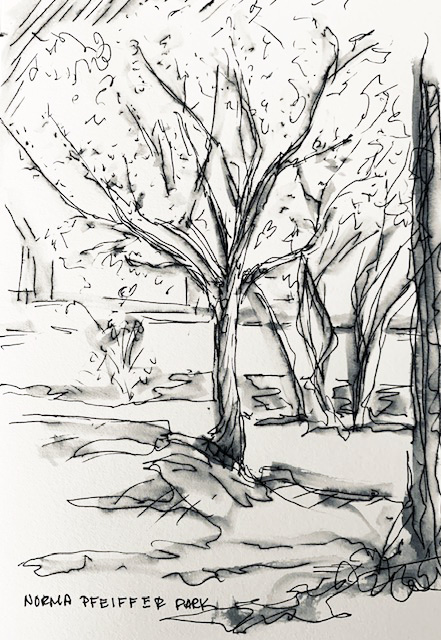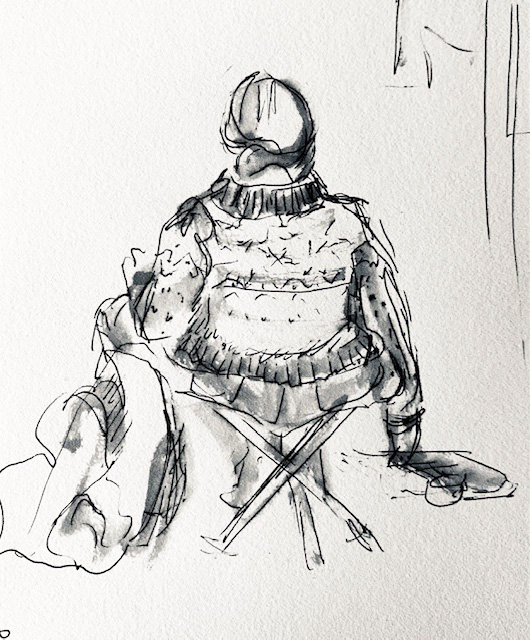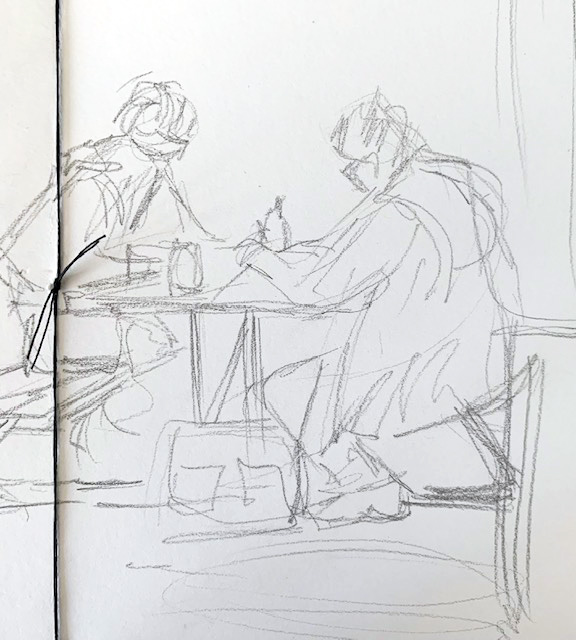 Marsha's been busy with family visiting for a birthday celebration, but dashed these off when we met in the park in Coburg Friday.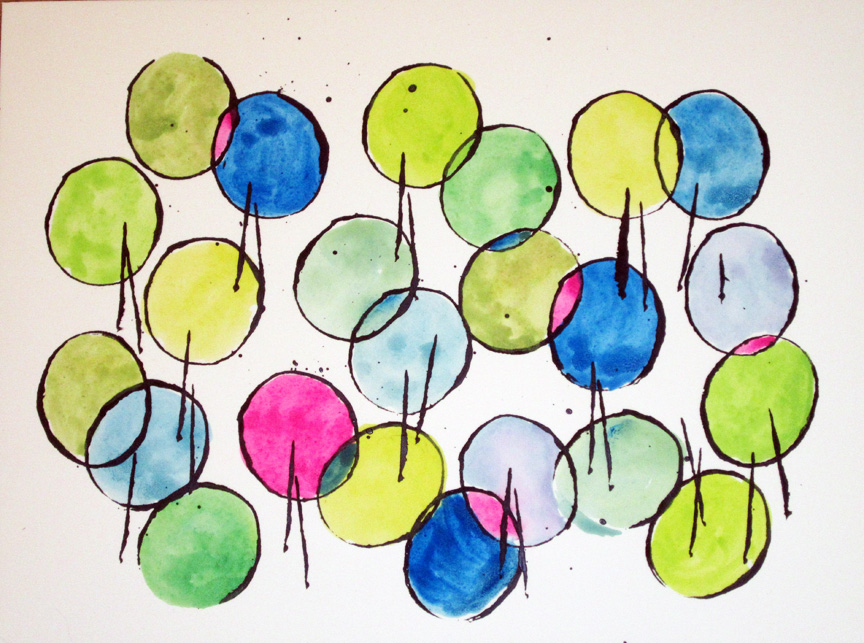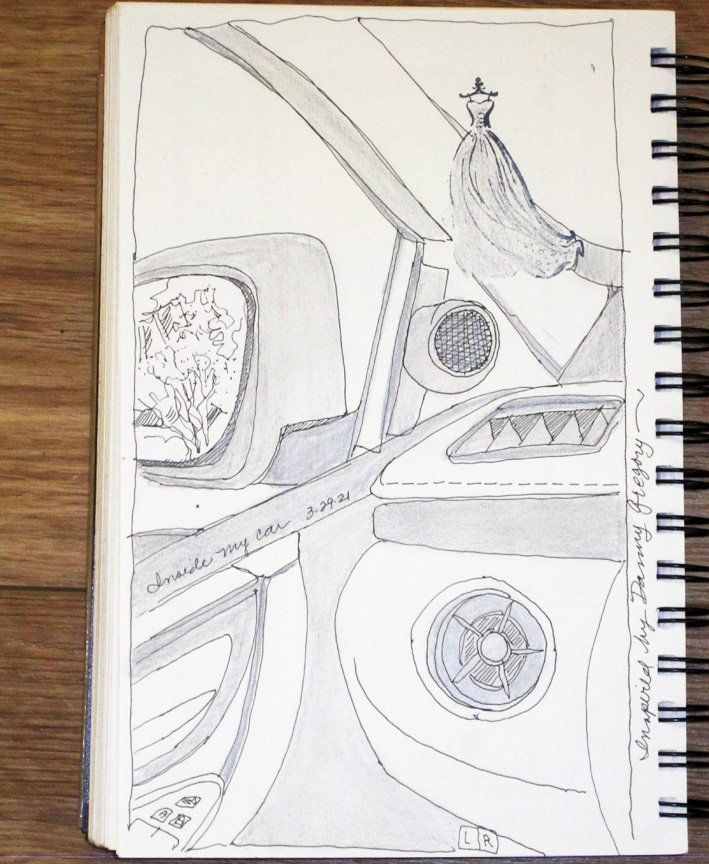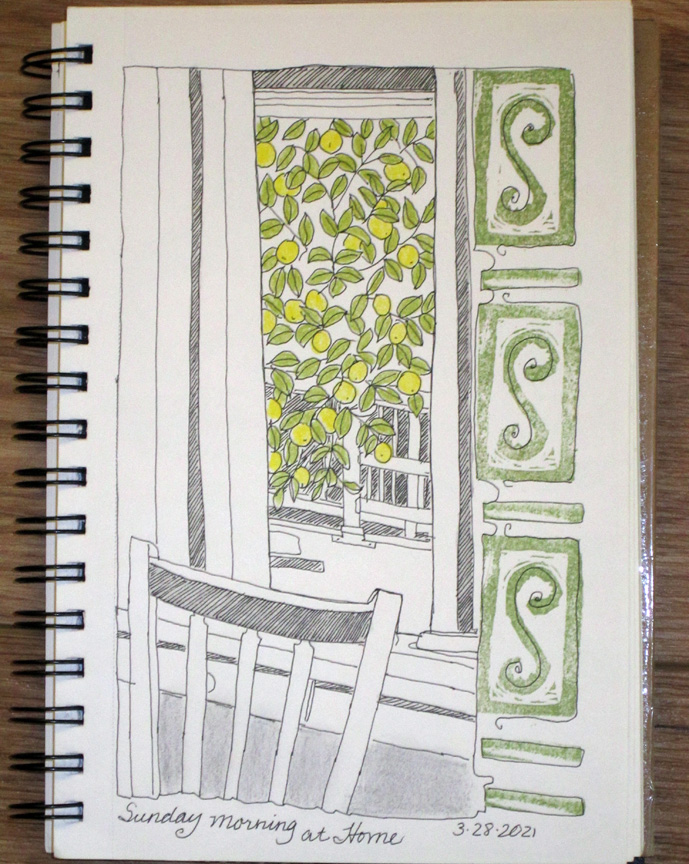 Bev says she feels like a kid again, playing with ideas from Sketchbook Revival. Nice car dashboard sketch, & out the window.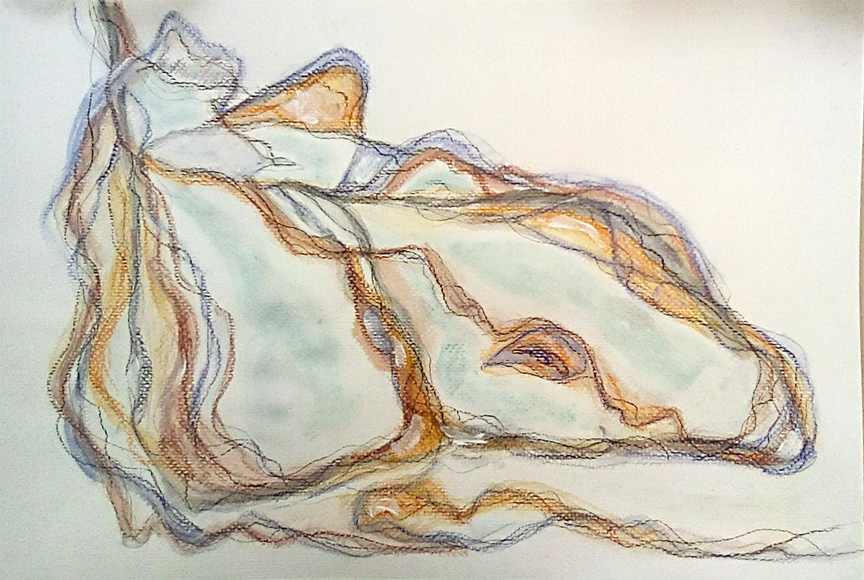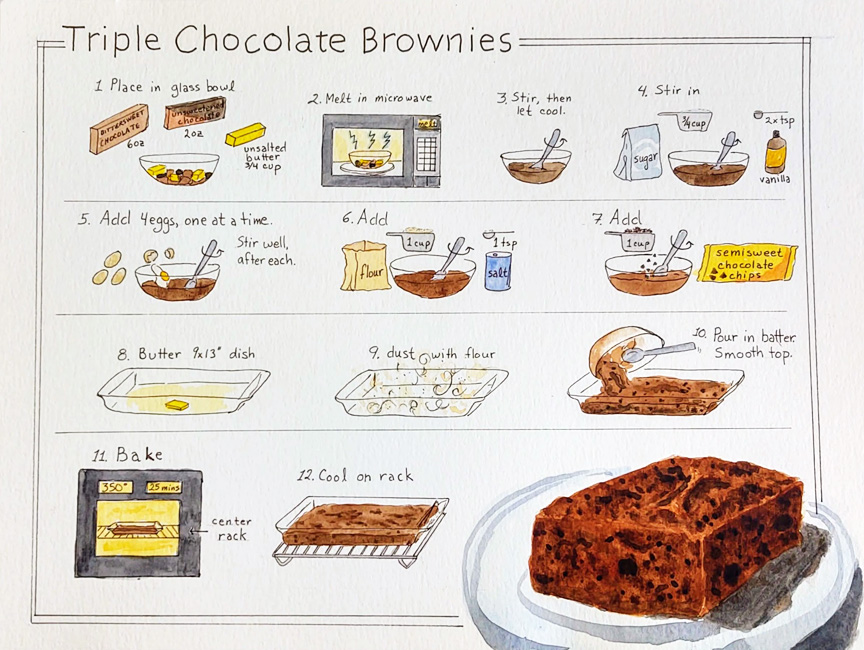 Daisy enjoyed the street crack inspiration for an abstract, and we enjoyed her next novel installment for the brownies!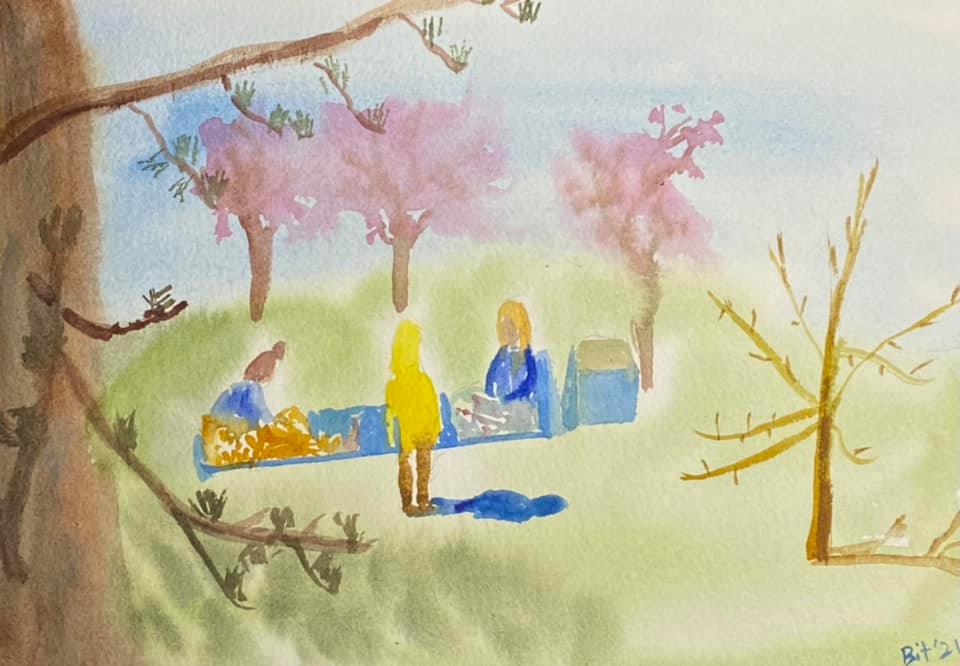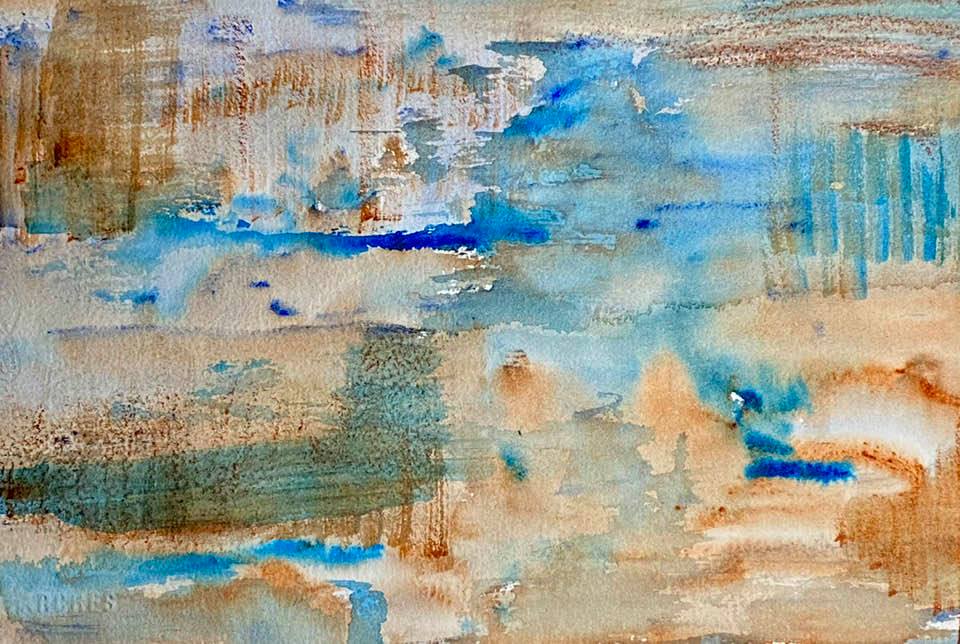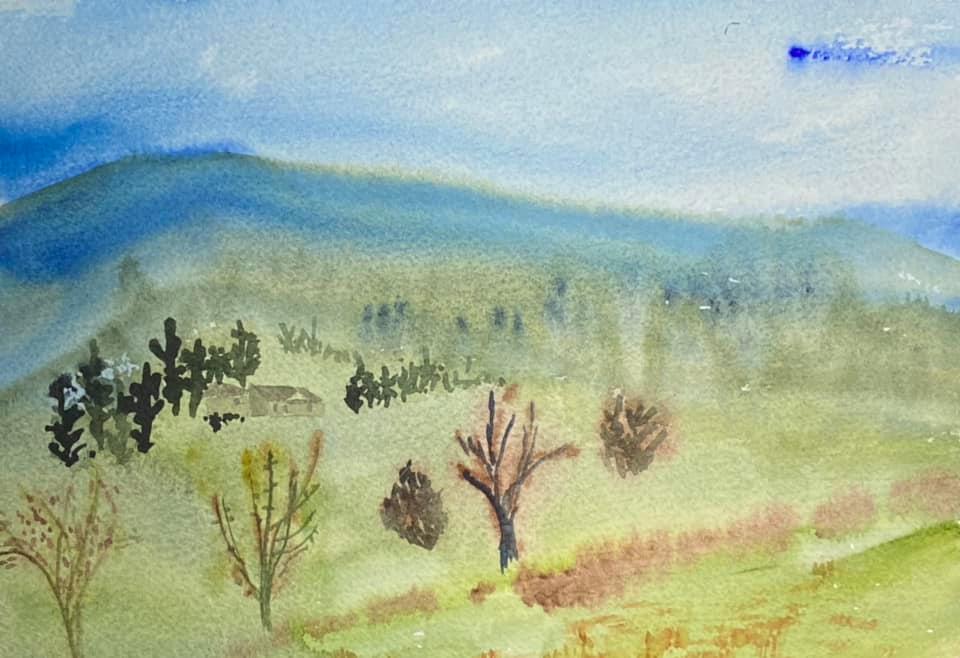 Bitty likes doing loose sketches in between her exploratory abstract sketches for her class. Nice break from writing science articles.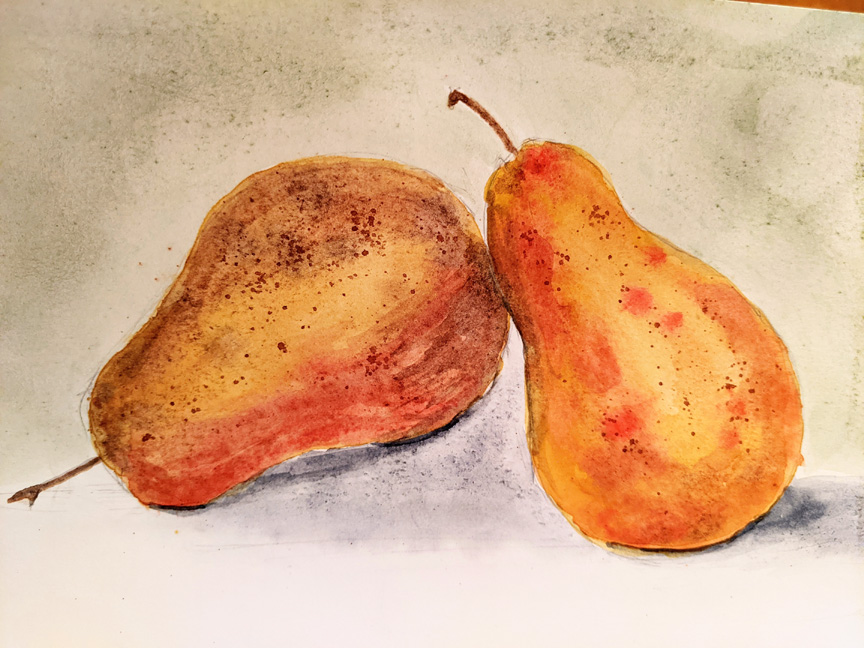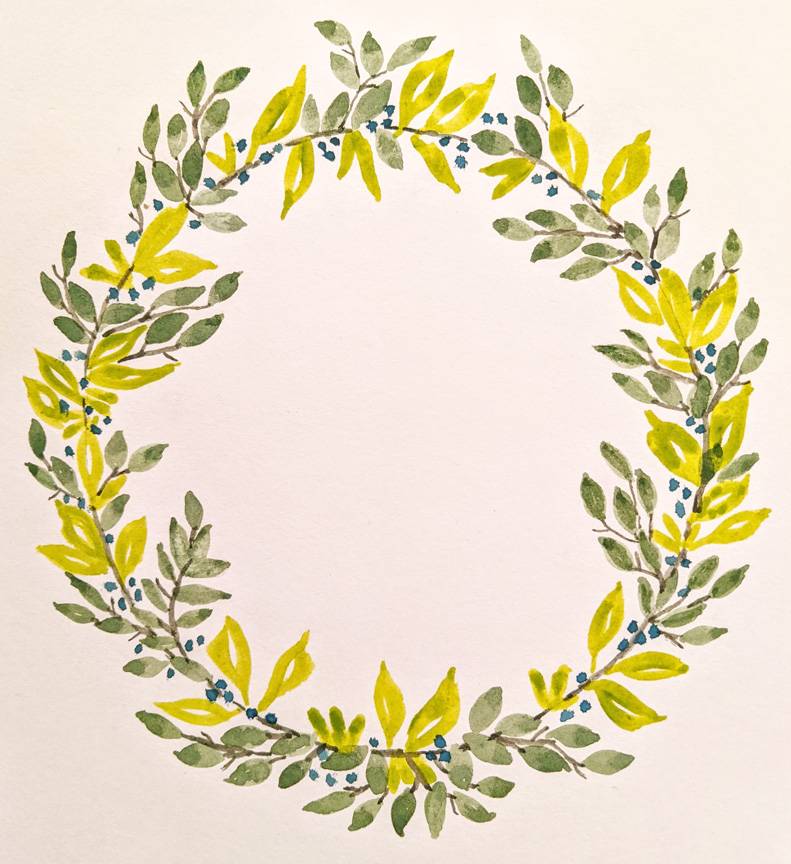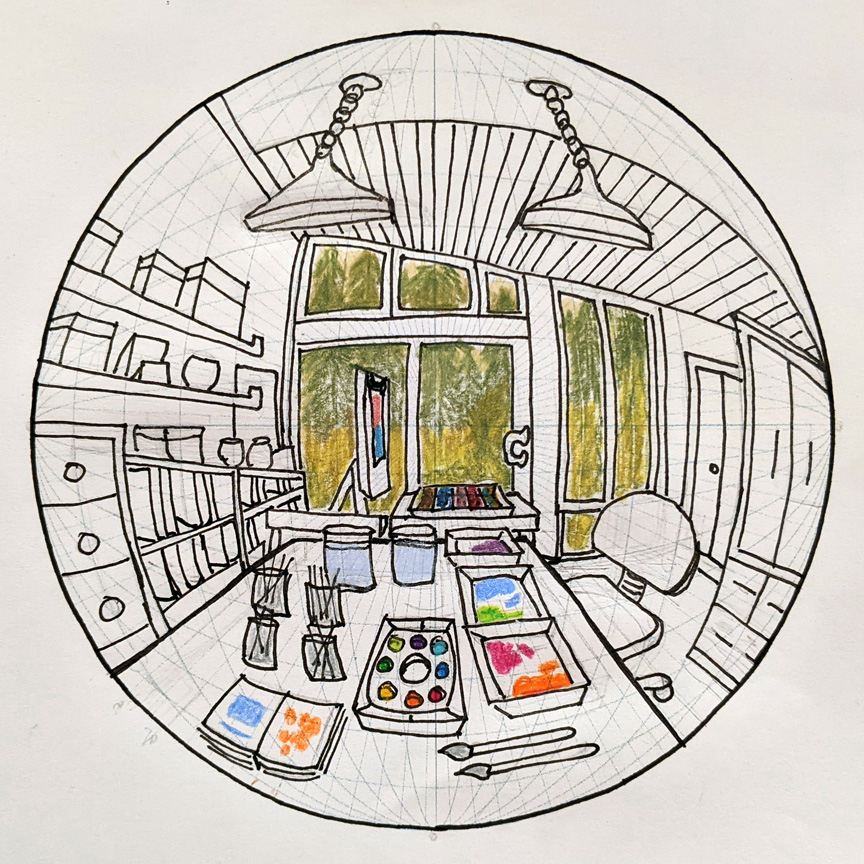 Danita's discovering how many art tools she has for the Sketchbook Revival exercises, and does she ever put them to good use!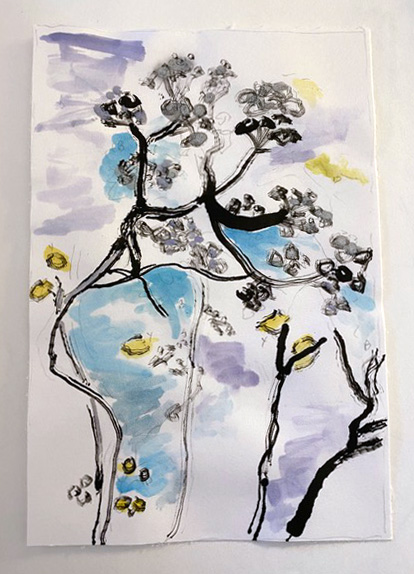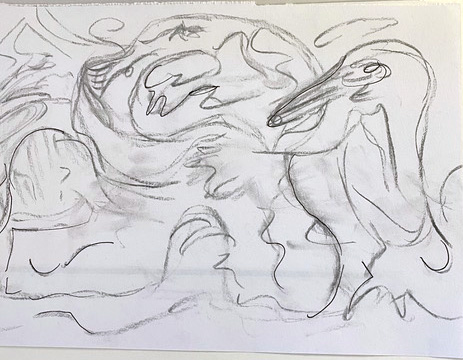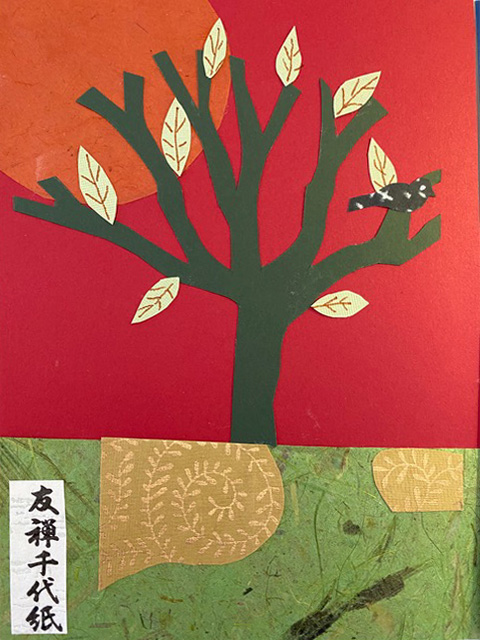 BarbSo is really into the SR prompts – having great fun sketching with sticks, doing blind line drawings, and doing collage. Yay!
PS – click on the Friday Sketch Group in the menu bar at the top of this page – yes, they're meeting again, outside & masked! What a joy.