Owen Rose Garden, Eugene, Or
Turns out that sketching is a great way to lessen the effects of stress in these stressful times. Here's a sample of at home sketching: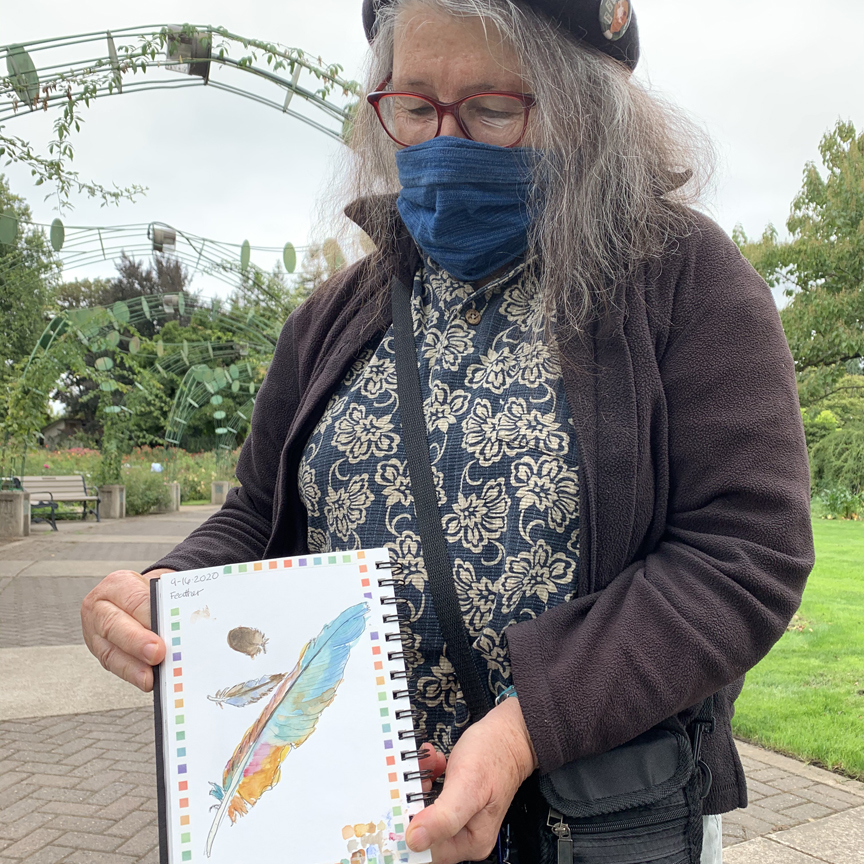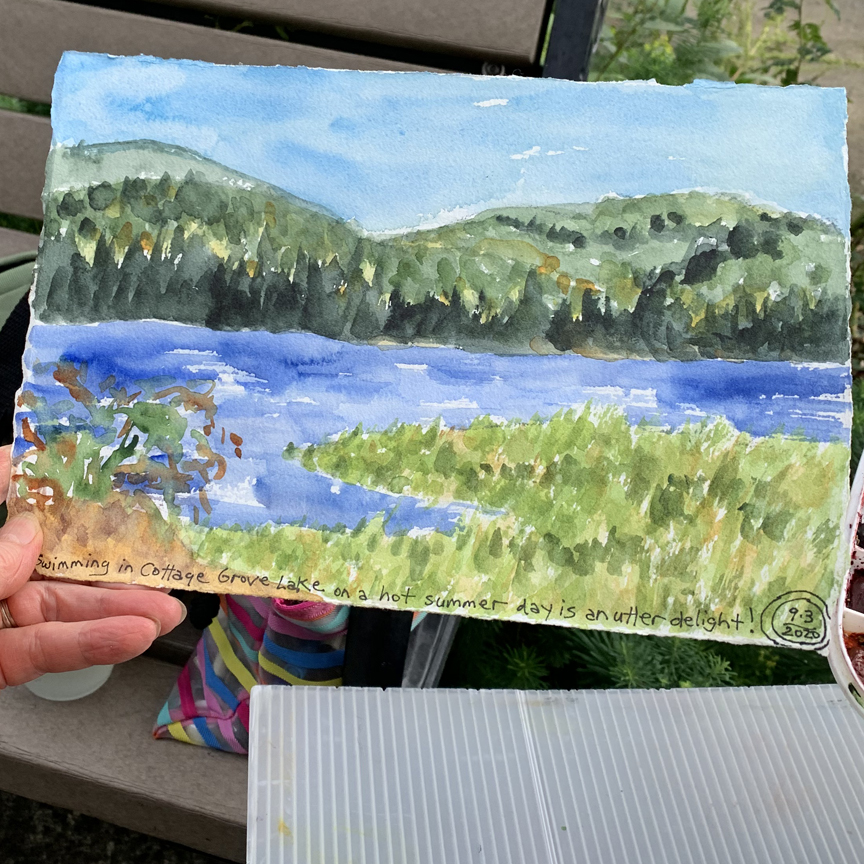 Laura enjoyed exploring watercolor for the daily prompt challenge the group is doing, while Tricia is going for landscape spreads.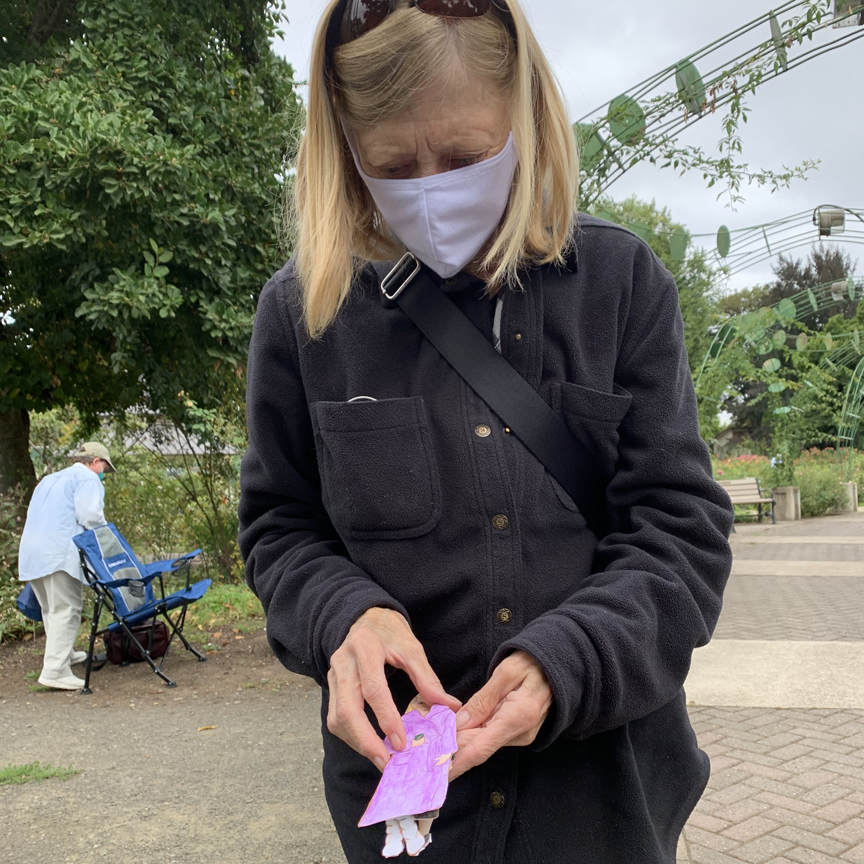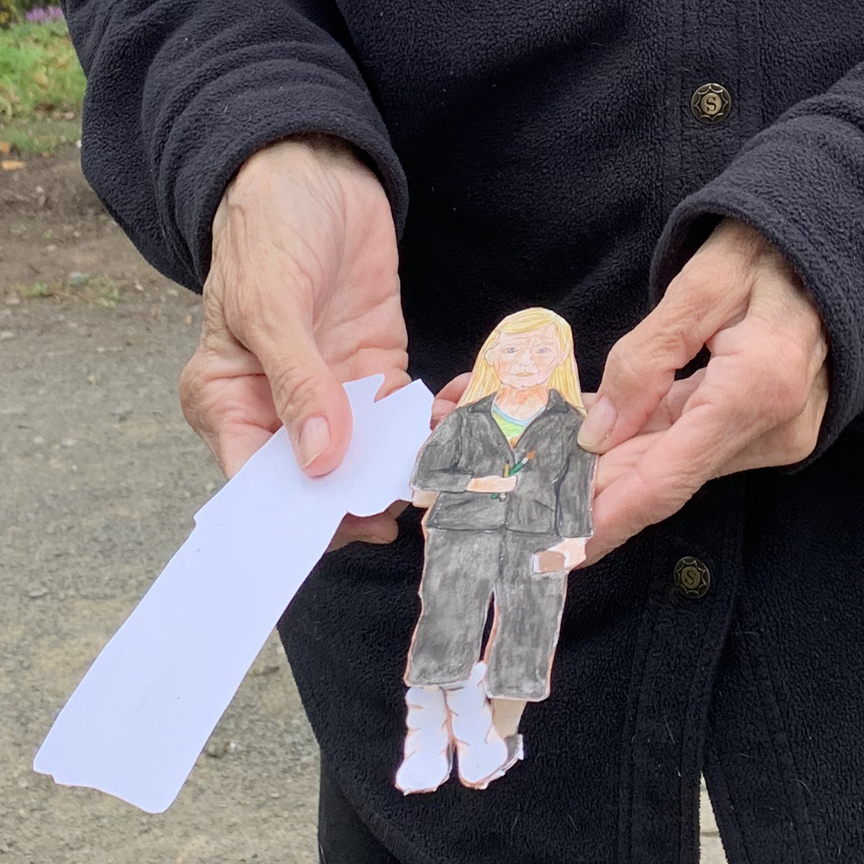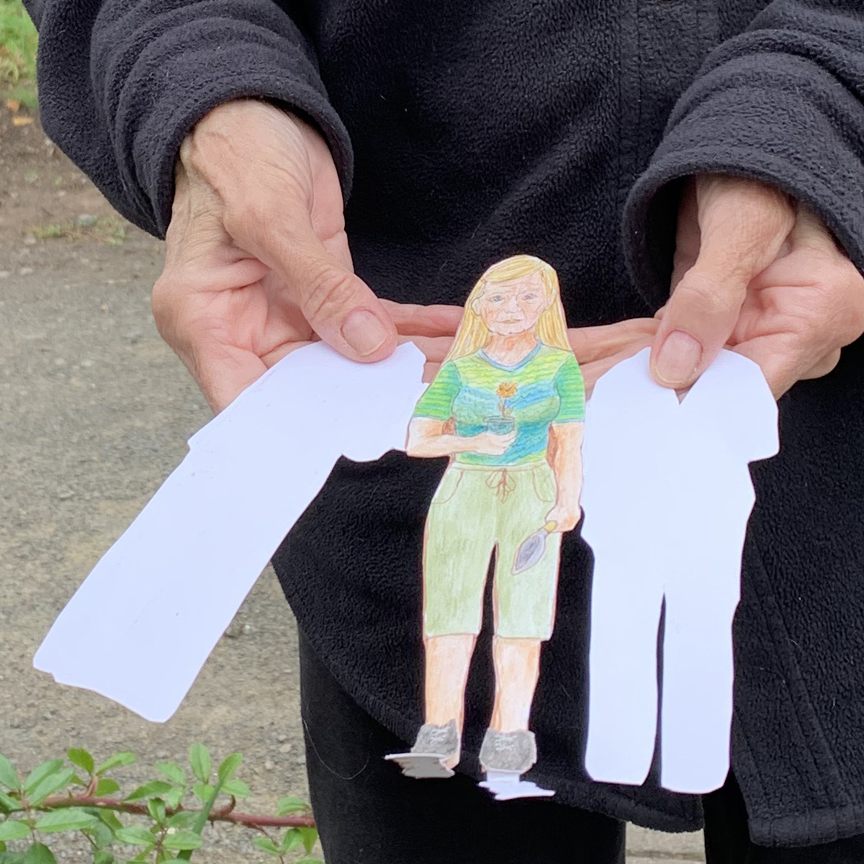 Barbara said she discovered she was wearing a variation on three themes at home – robe, painting gear, gardening – fun way to show it!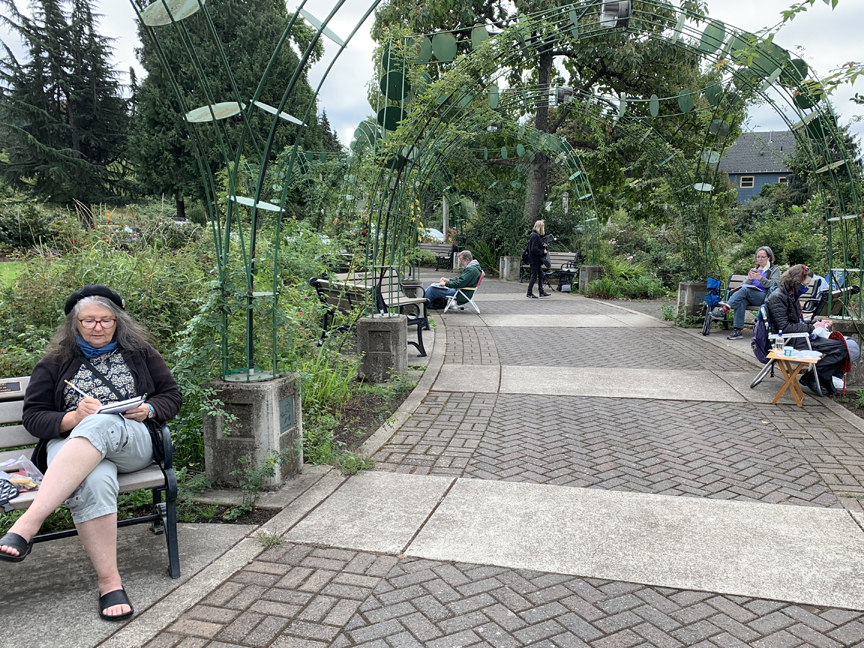 Then we got down to work in the Rose Garden: Laura, Jim, Barb Sh, Marsha, Peggy.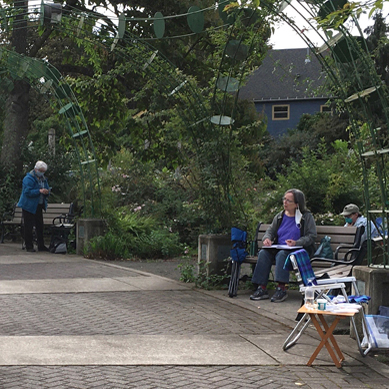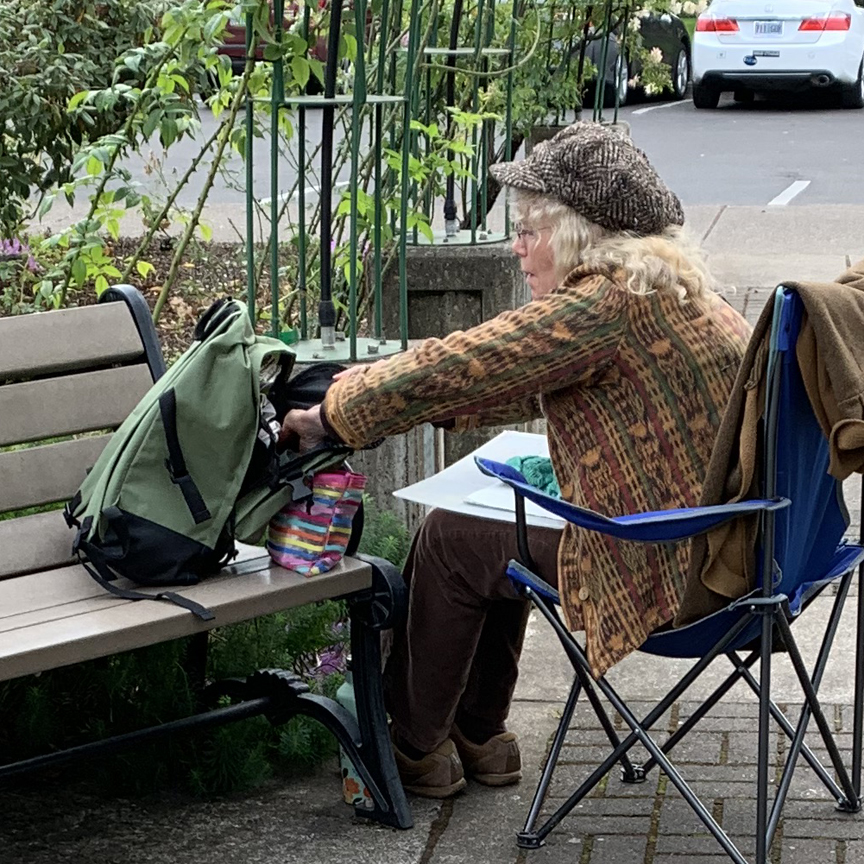 Jane, Marsha, Daisy; Tricia. It takes effort to find us all!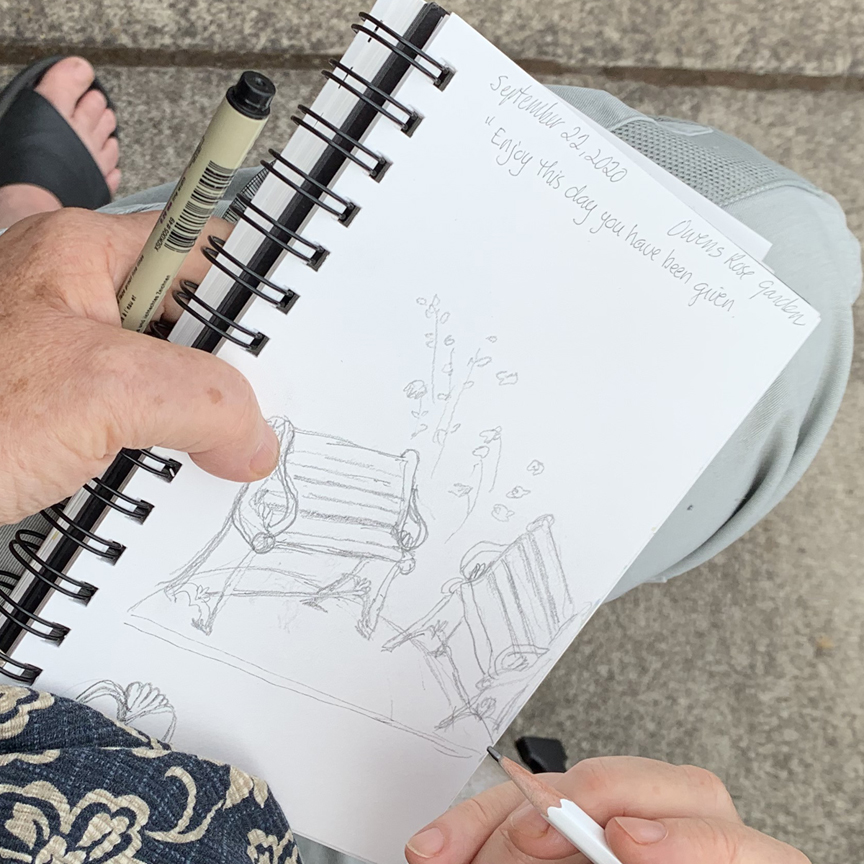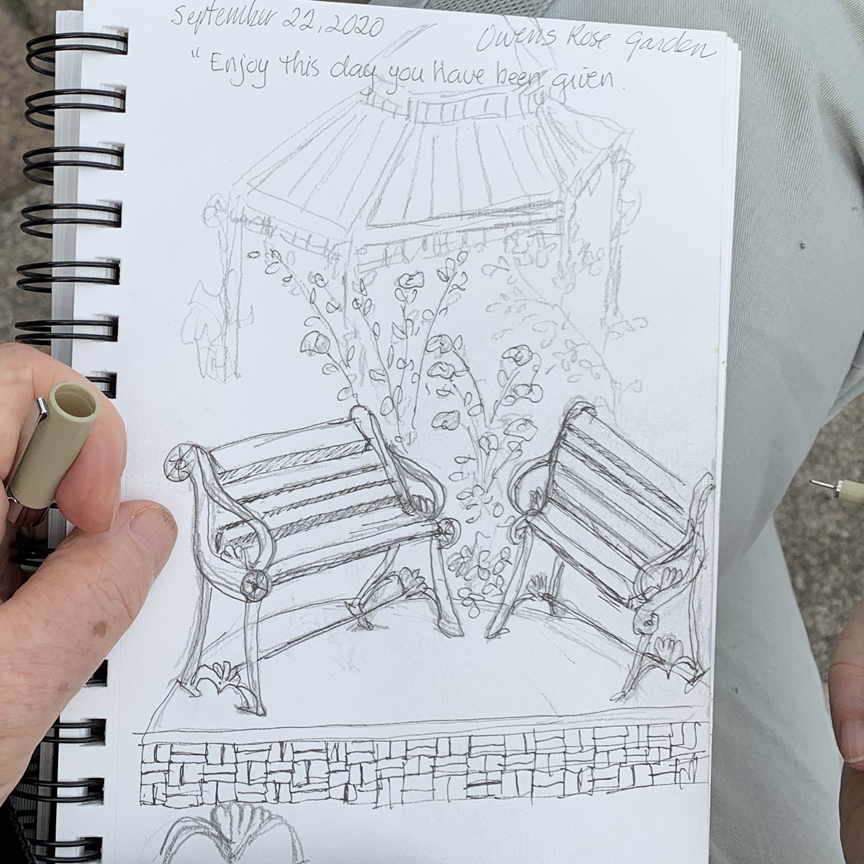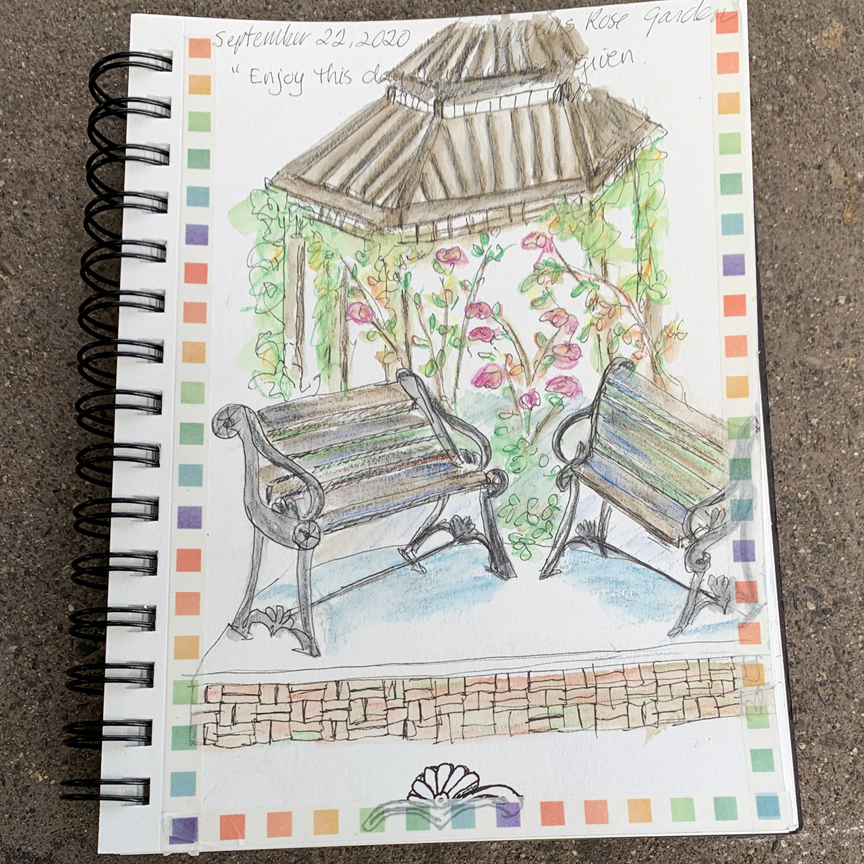 Laura tried her hand a sketching the benches and the gazebo – quite a challenge! But her final sketch turned out to be quite charming!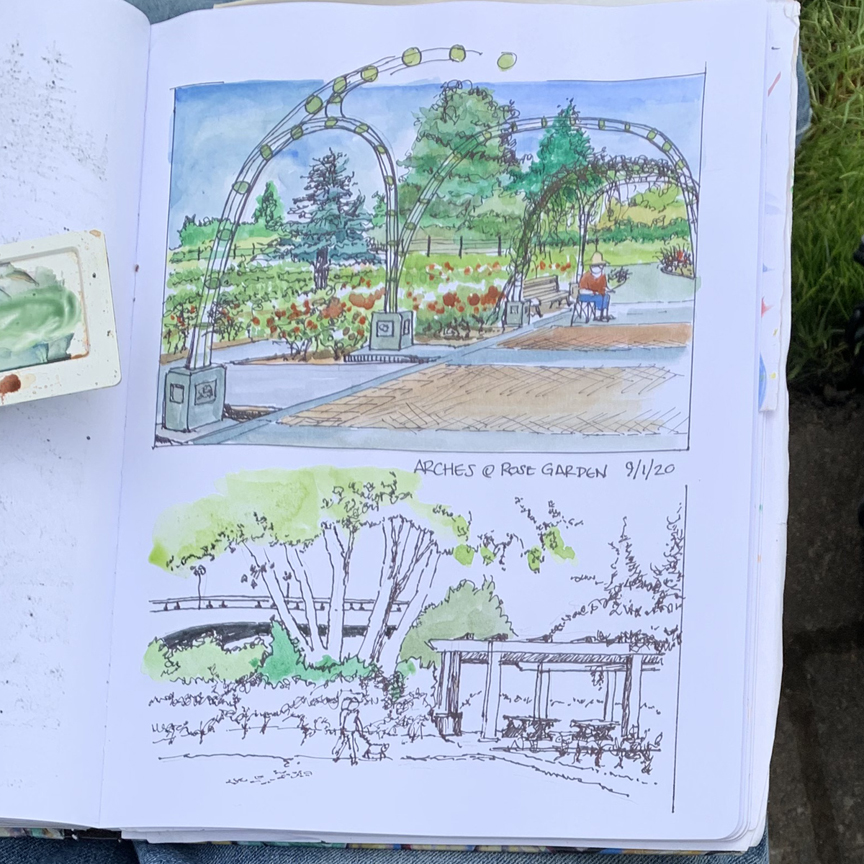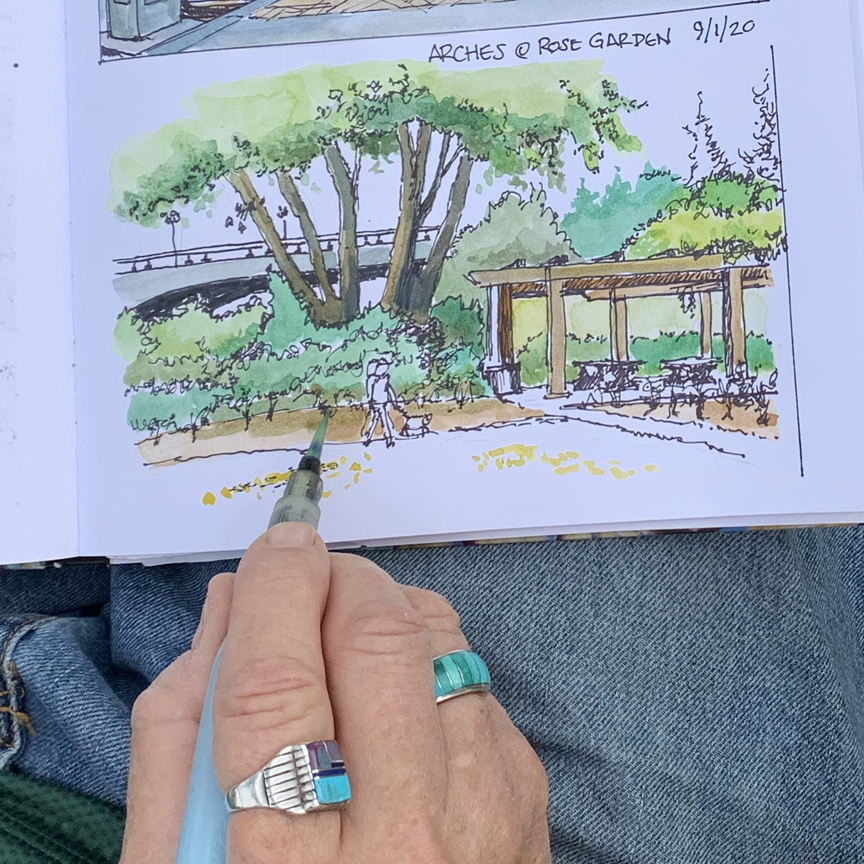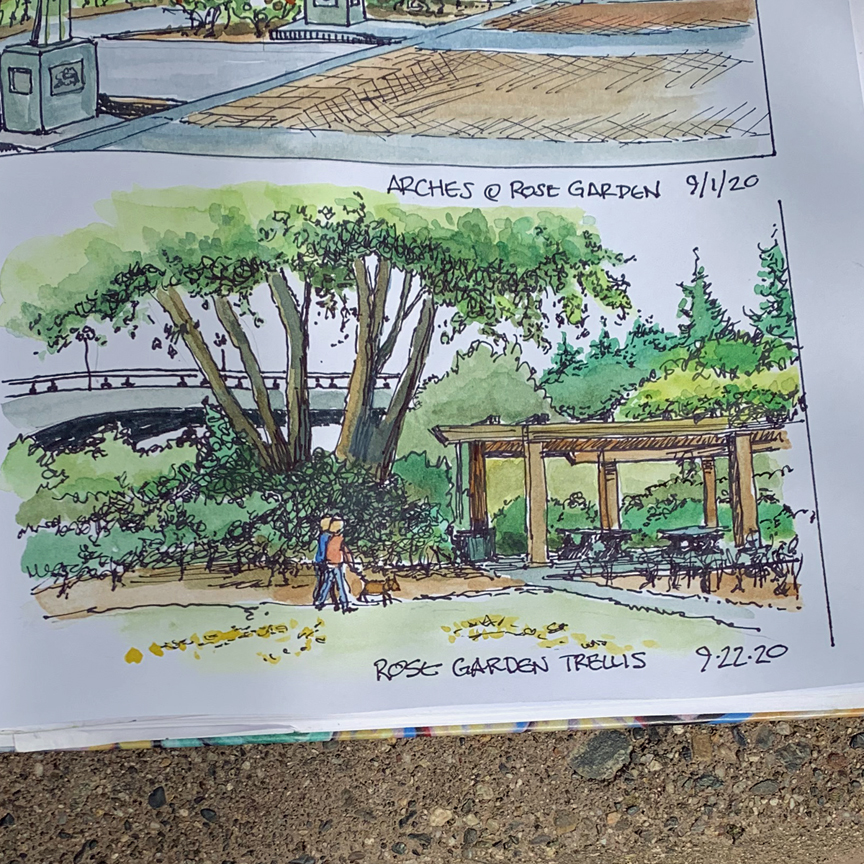 Jim chose a different vantage point from the walkway (& ignored the guys doing yoga on the lawn). Nice depth perspective here!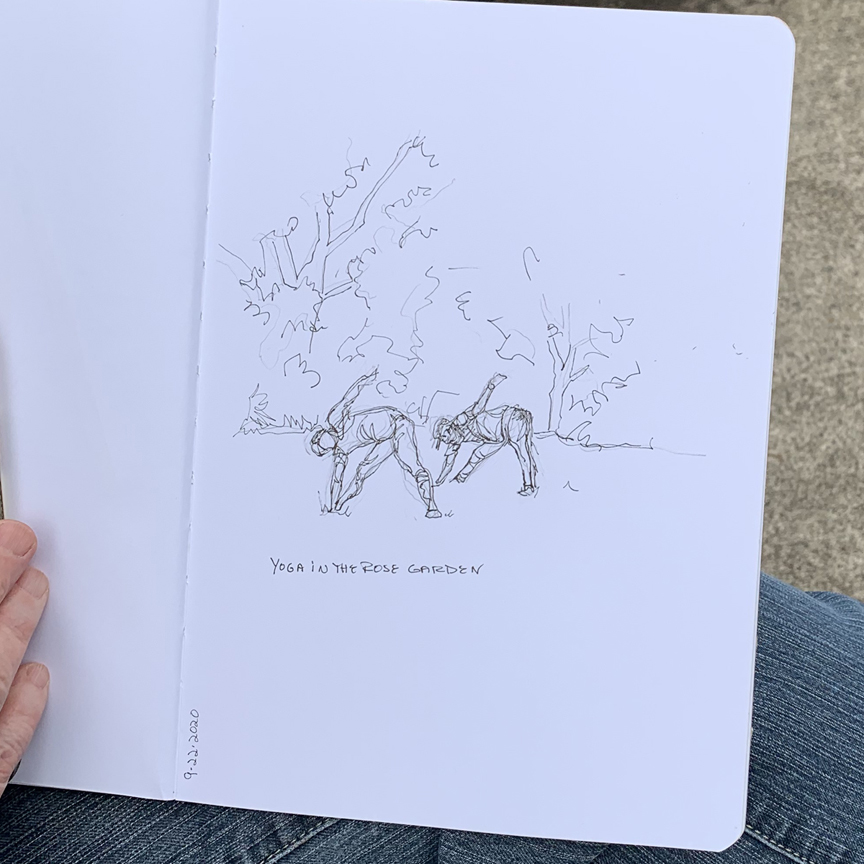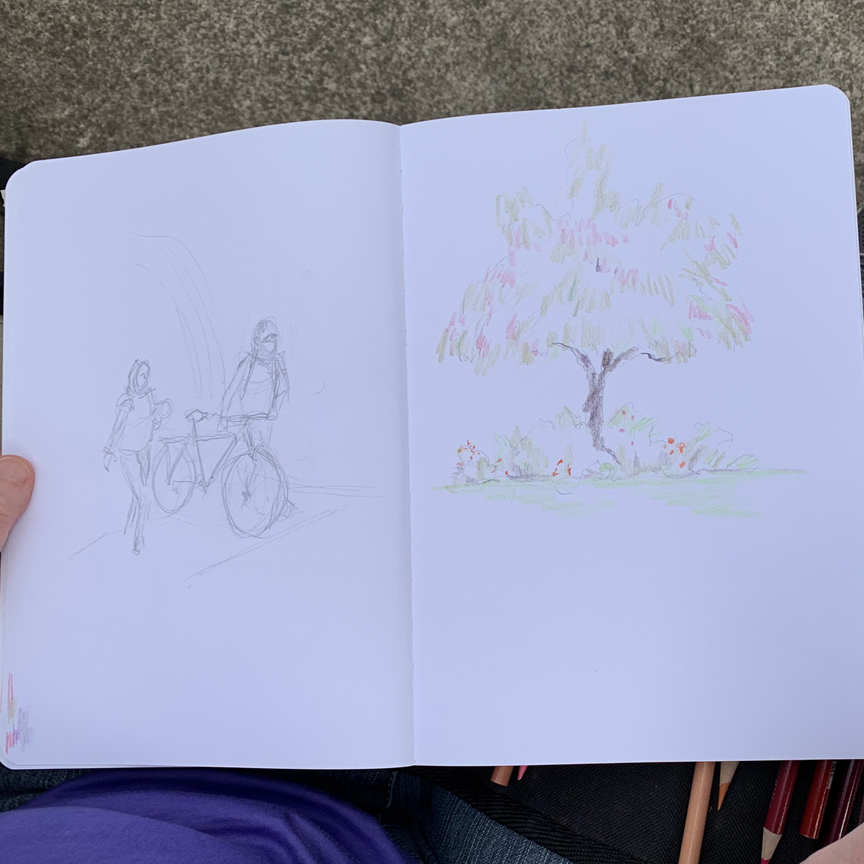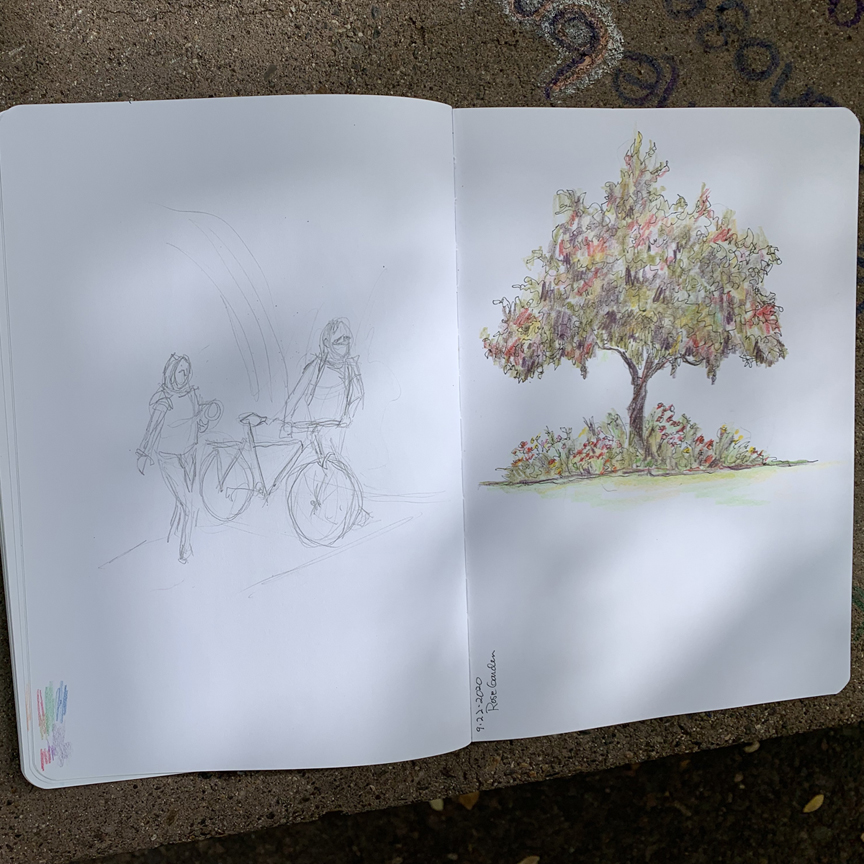 Marsha caught the guys doing yoga, a bicyclist & walker, and the tree just beginning to turn fall color (graphite pencil & colored pencil).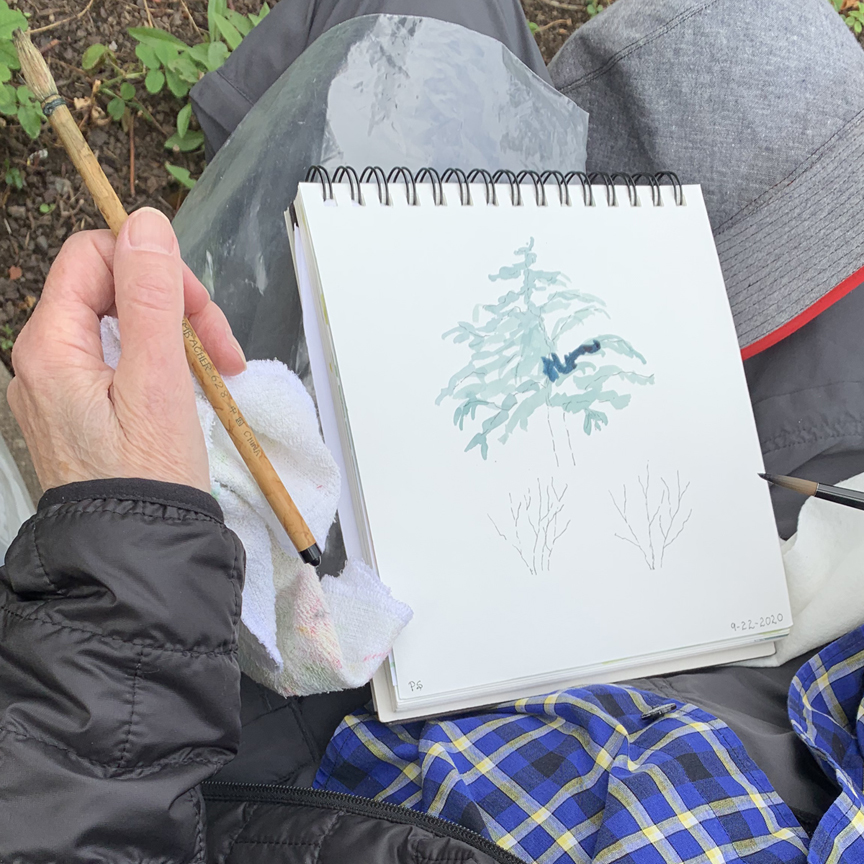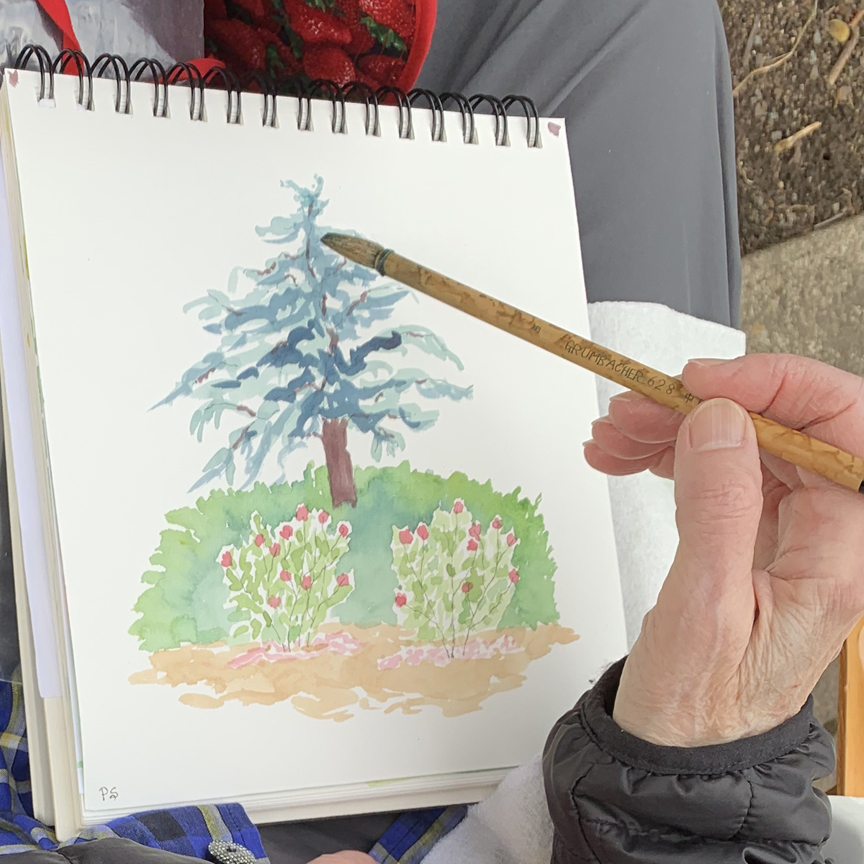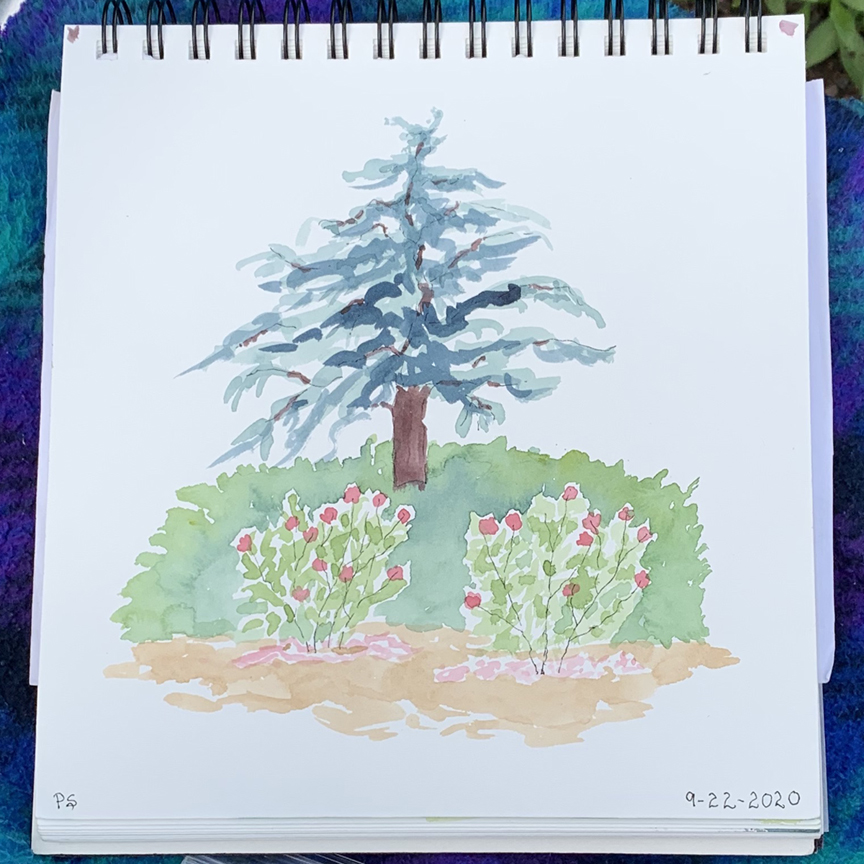 Peggy worked on a tree, too, but this one's deciduous. And she used Japanese brushes with watercolor for a loose effect. Great effect!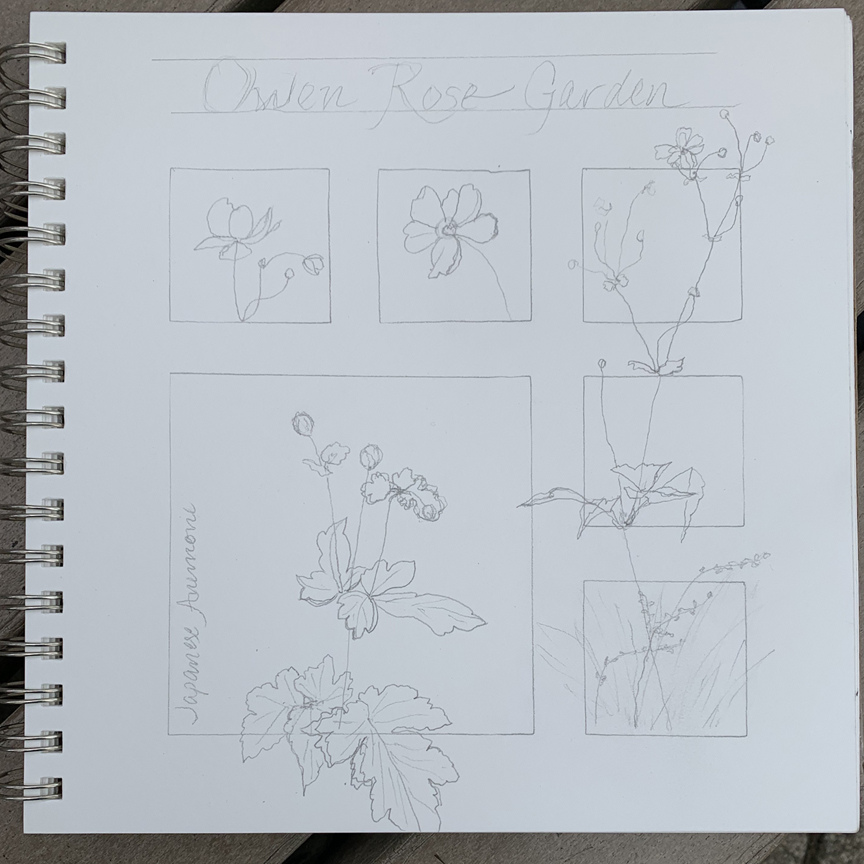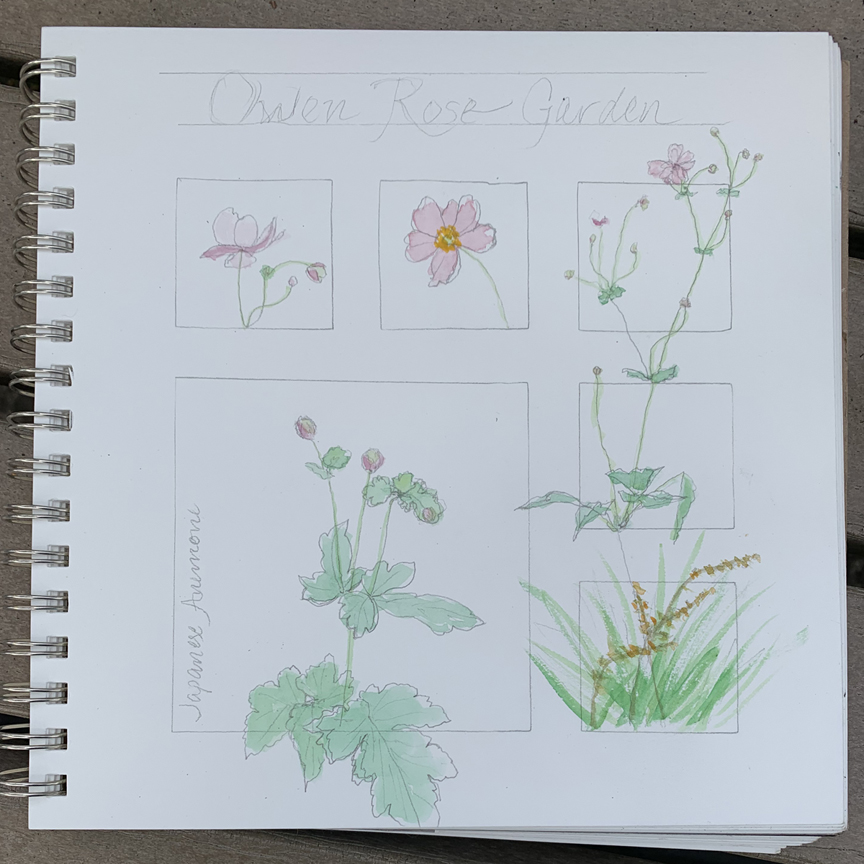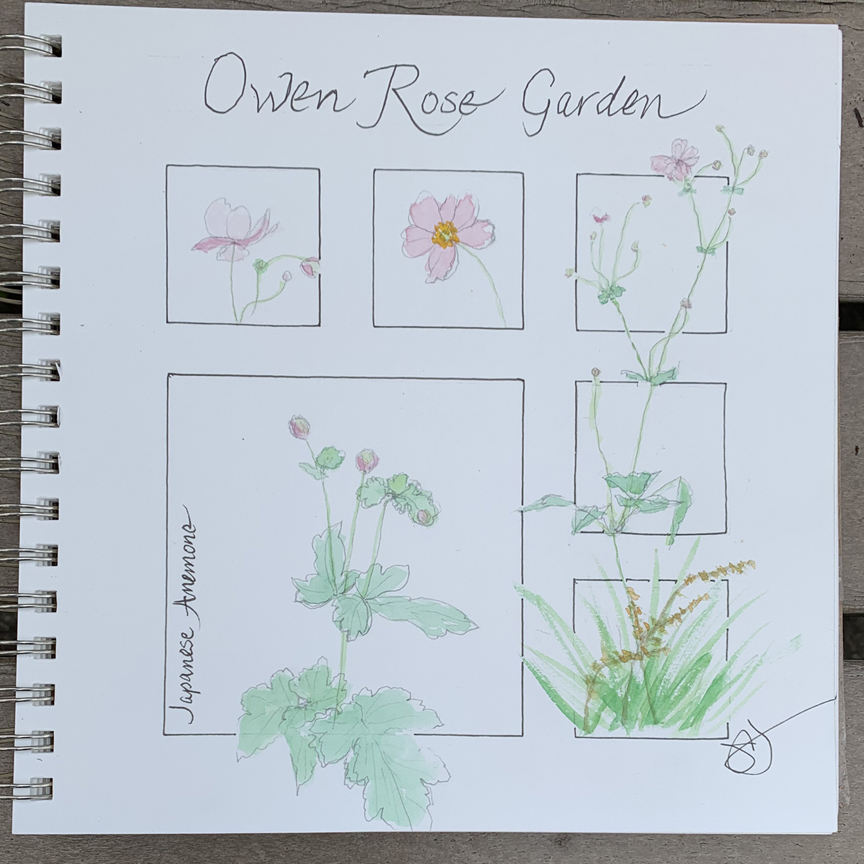 The Japanese anemones caught Jane's attention. They were so wispy she just did a light pencil & then watercolor & inked frames.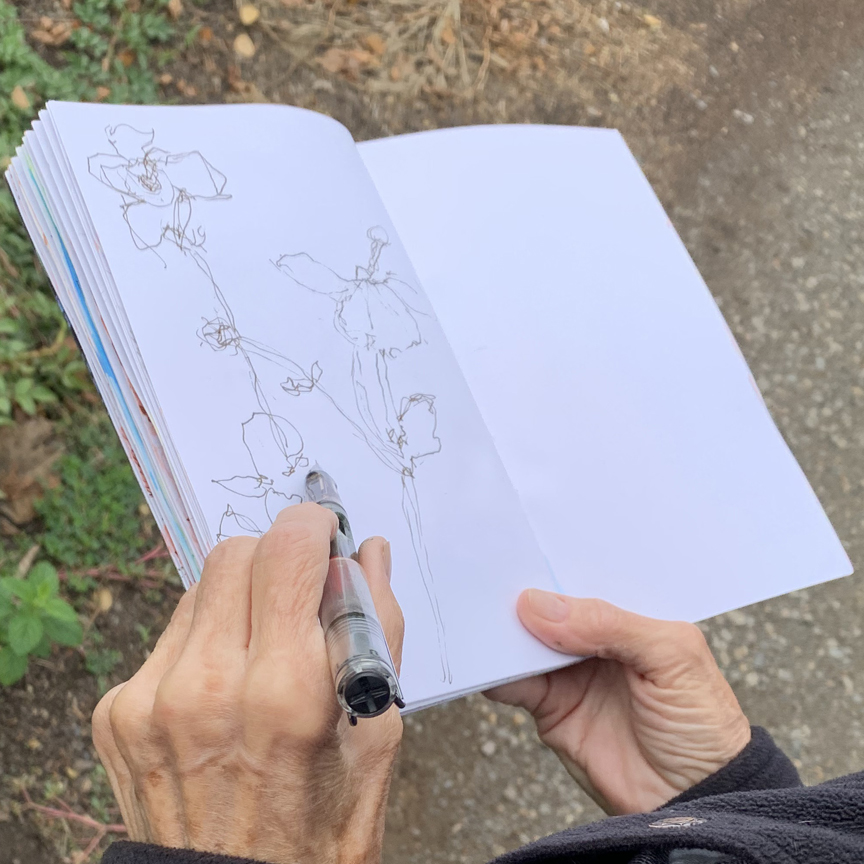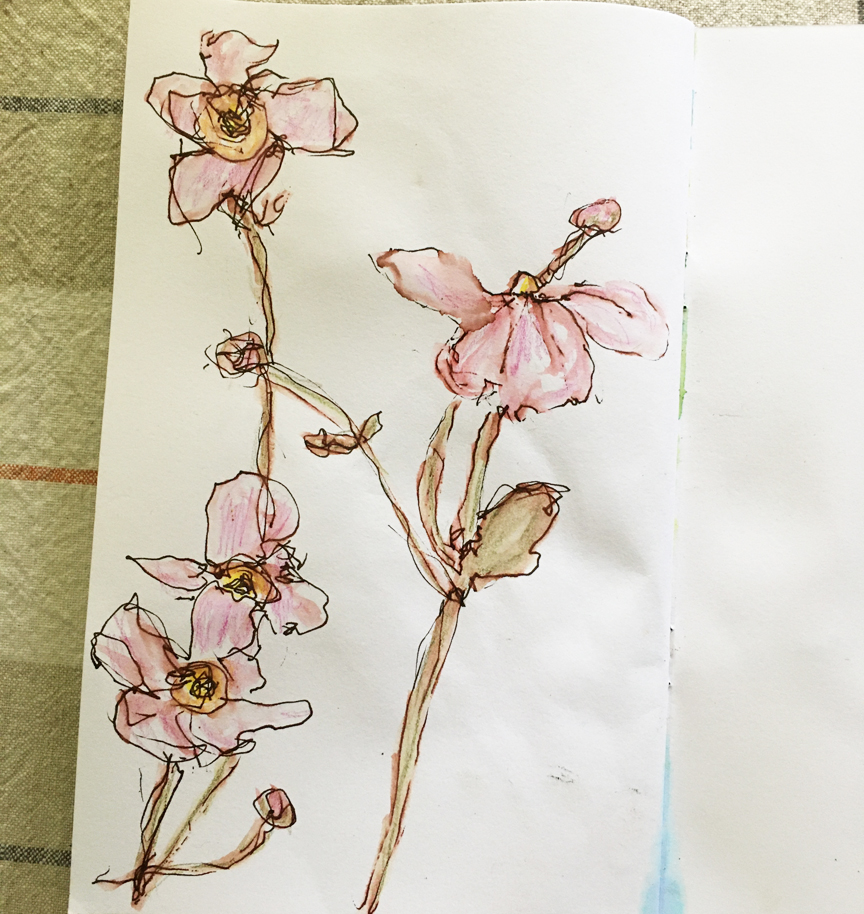 Barb Sh assured their wispiness by sketching and watercoloring with her non-dominant hand. What a lovely effect she got!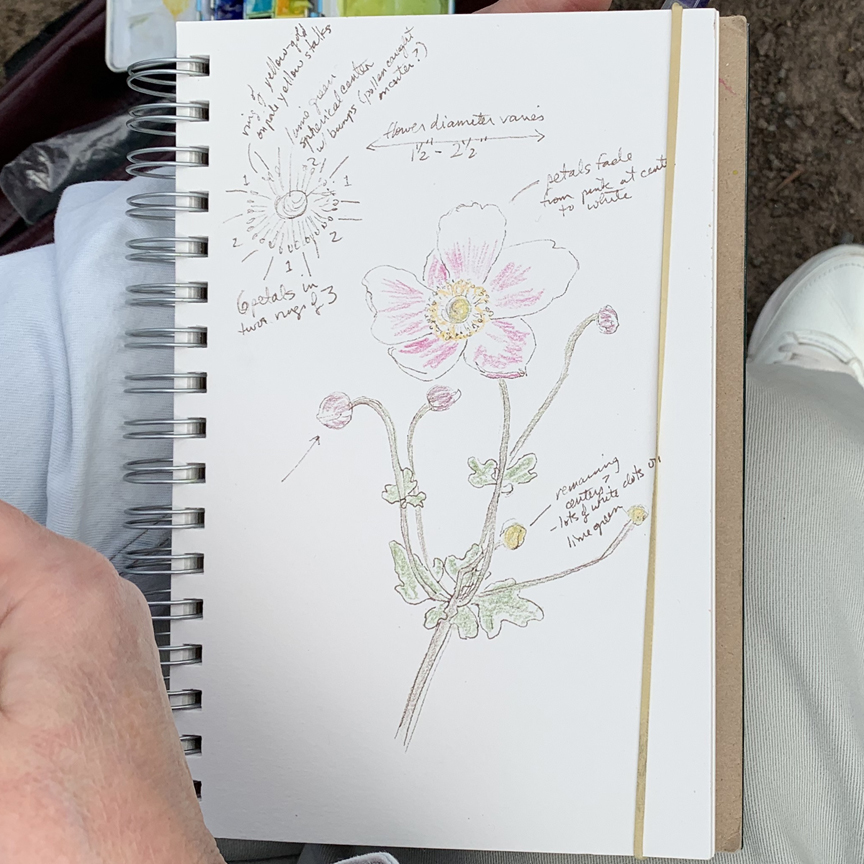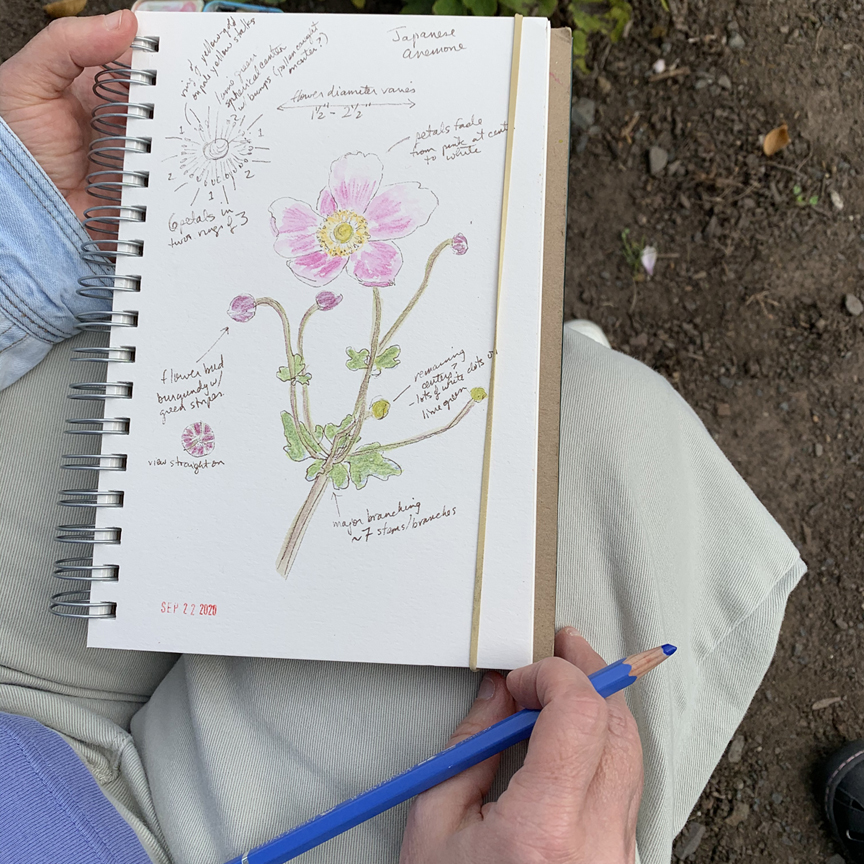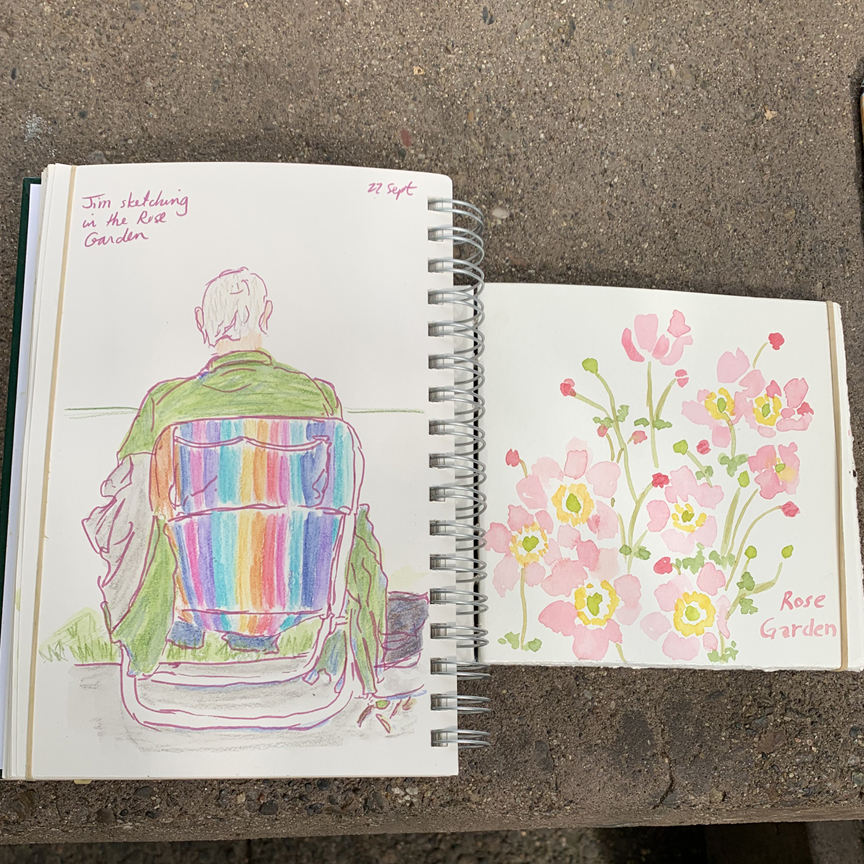 Daisy got quite botanical in style (nice!), then did a loose watercolor of them, and a sketch of fellow sketcher Jim from behind. What fun.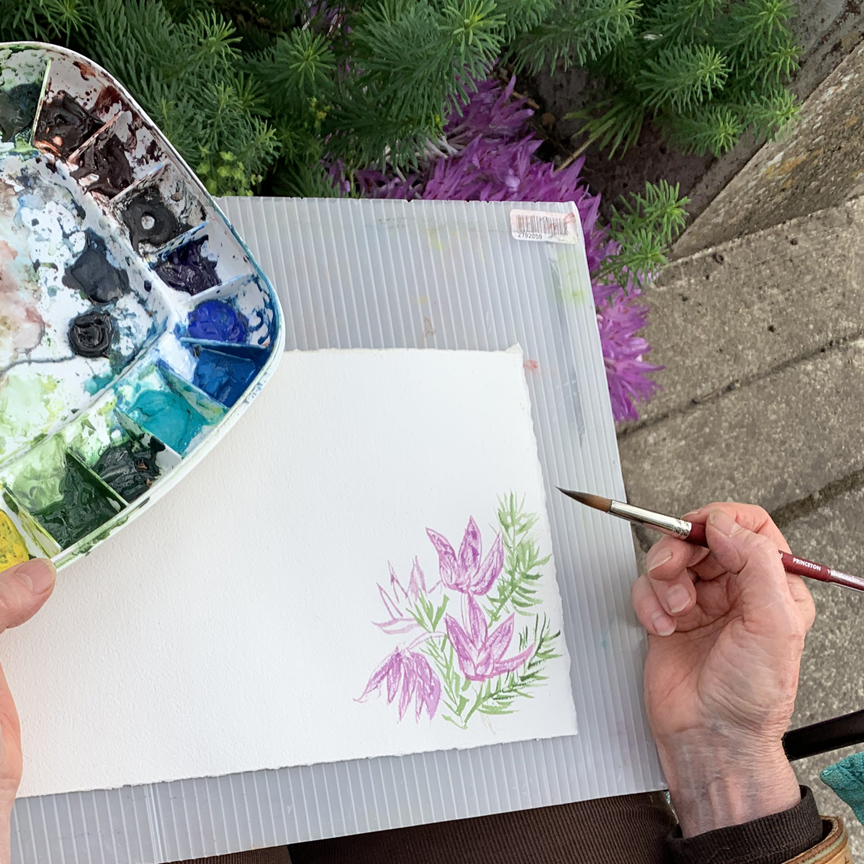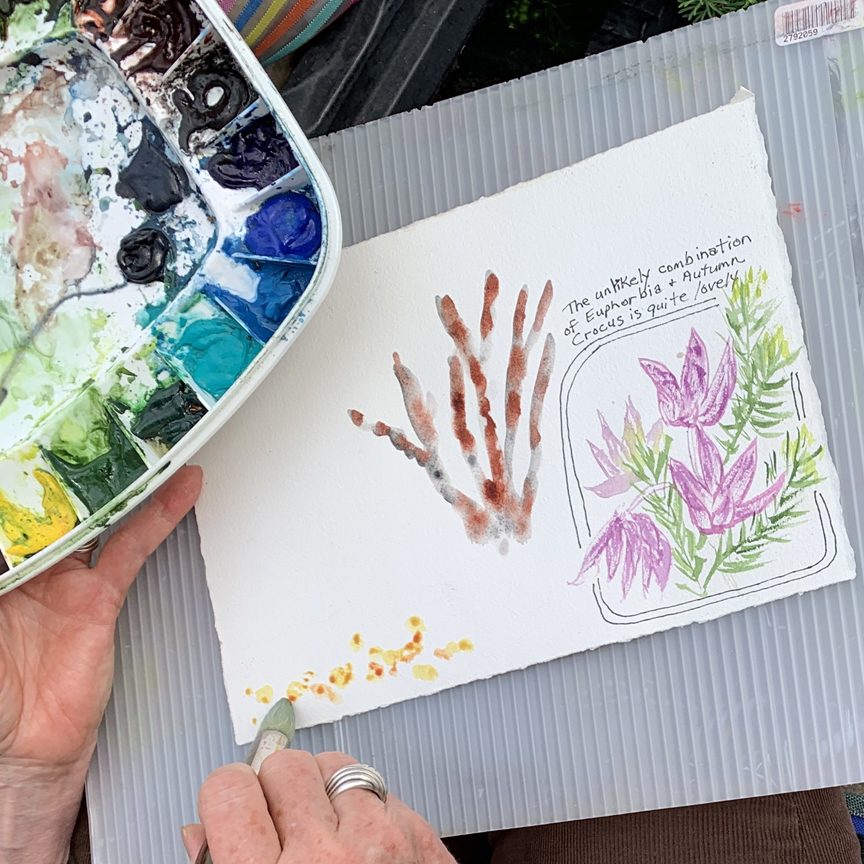 Around the corner, Tricia found some autumn crocus, so she did a whole page dedicated to harbingers of autumn, including notes.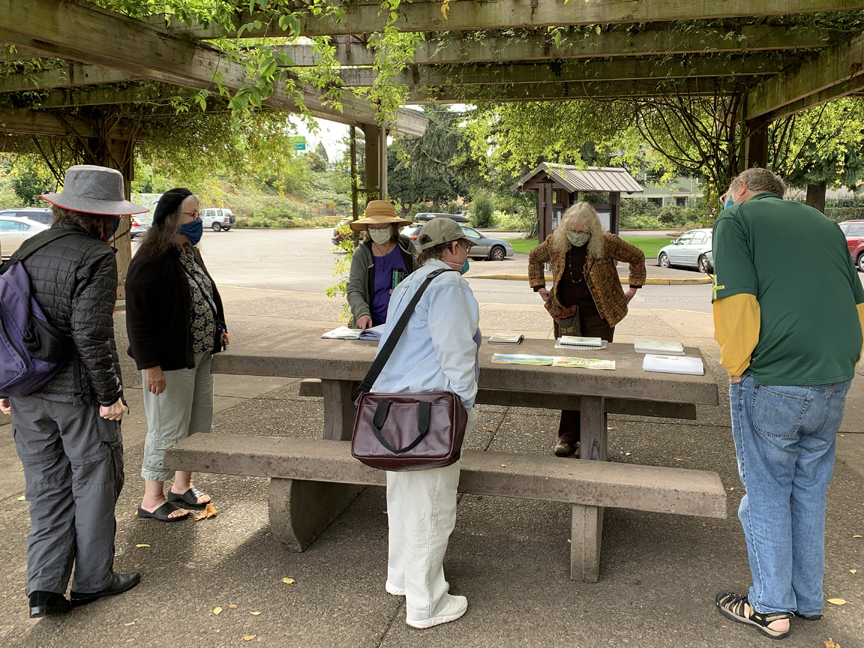 And we closed with show &. tell sharing on a picnic table – it's always so interesting to see what others have sketched, what techniques and tools they've used, how they chose to present the topic.