Norma Pfeiffer Park, Coburg, OR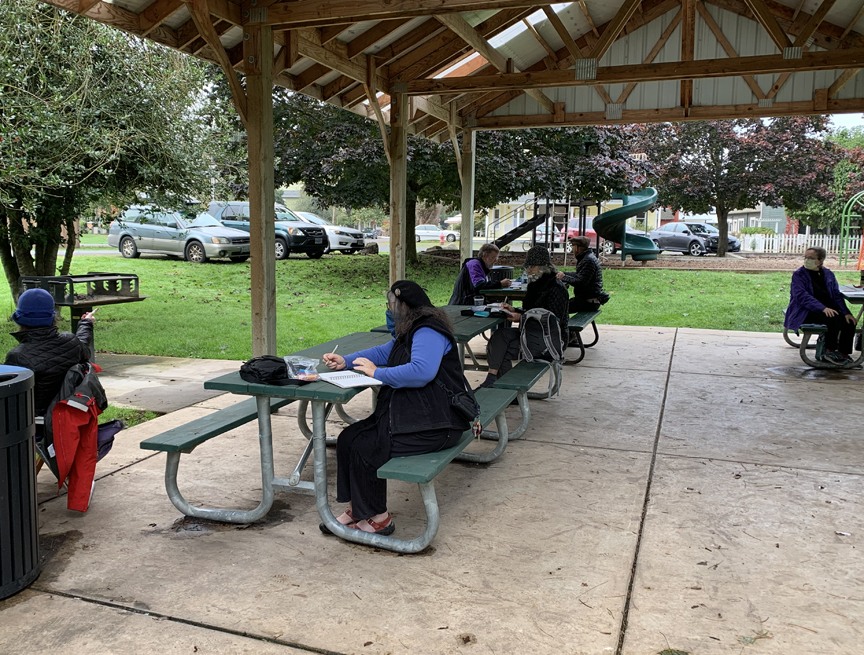 Nearly all of us under shelter – Peggy, Laura, Jim, Sandy, Hugh, Marsha.  Jane, Daisy, & Barb Sh were about, too. Chilly but not wet.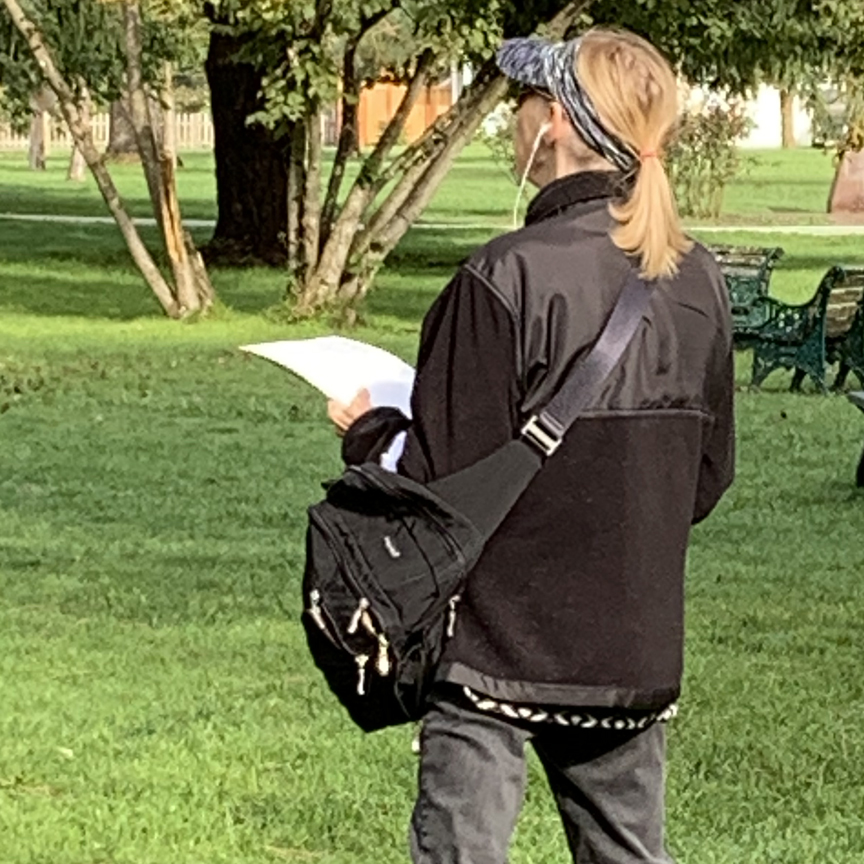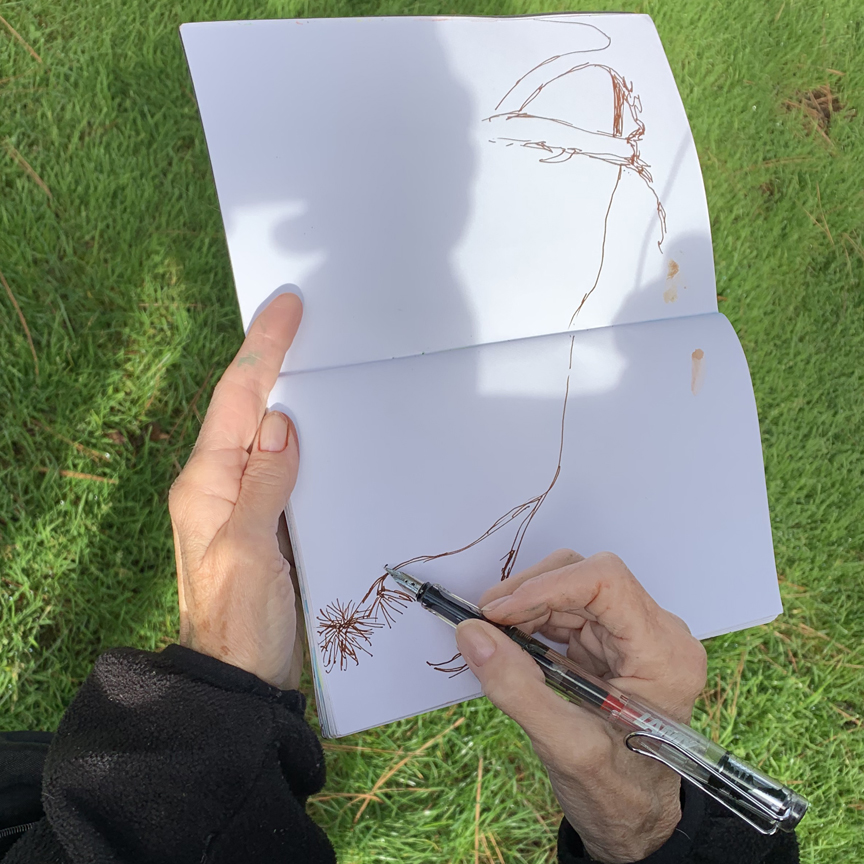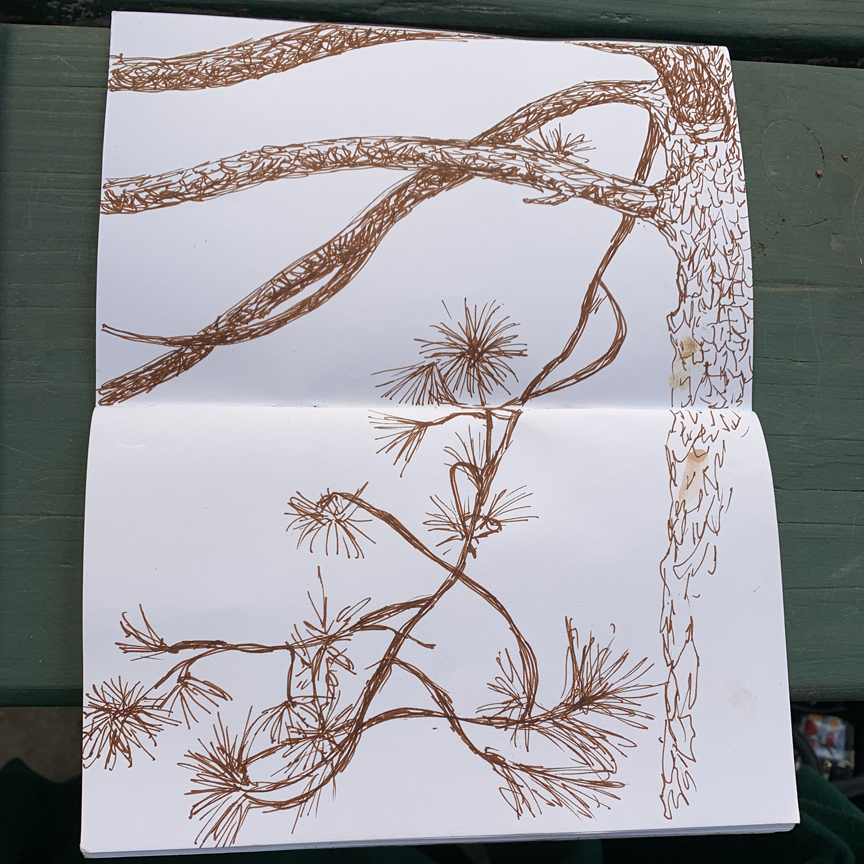 Barb Sh was gettin up close & personal with one of the pine trees. Just look at the texture she got in the trunk & limbs!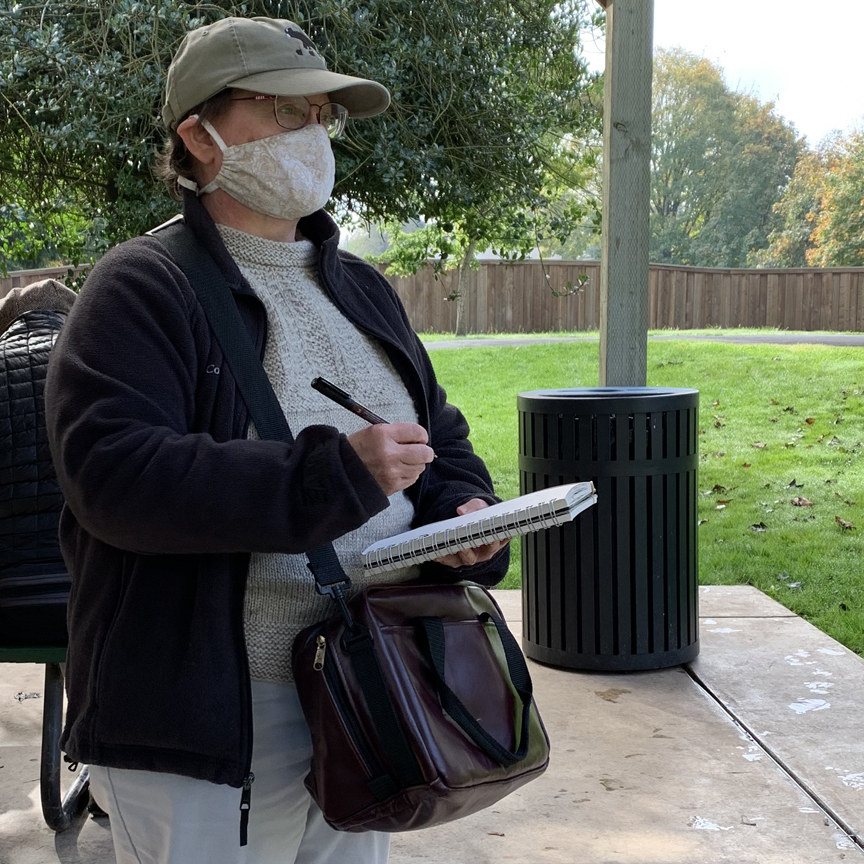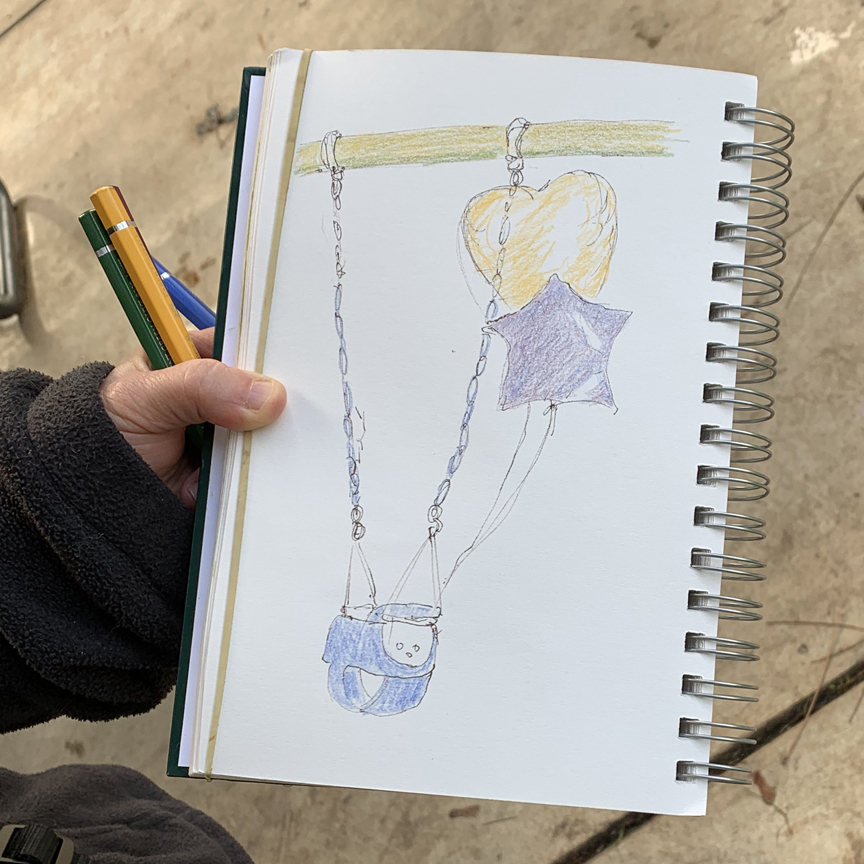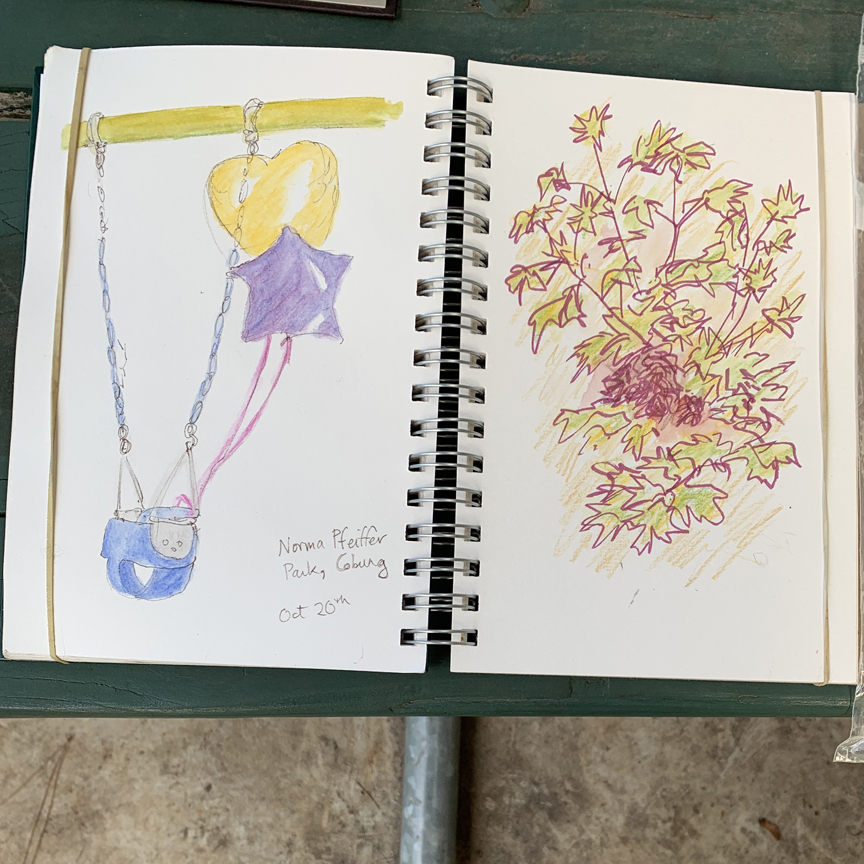 The shining balloons tied to a swing caught Daisy's eye, and when she finished that she took on a colorful cluster of leaves in a bush.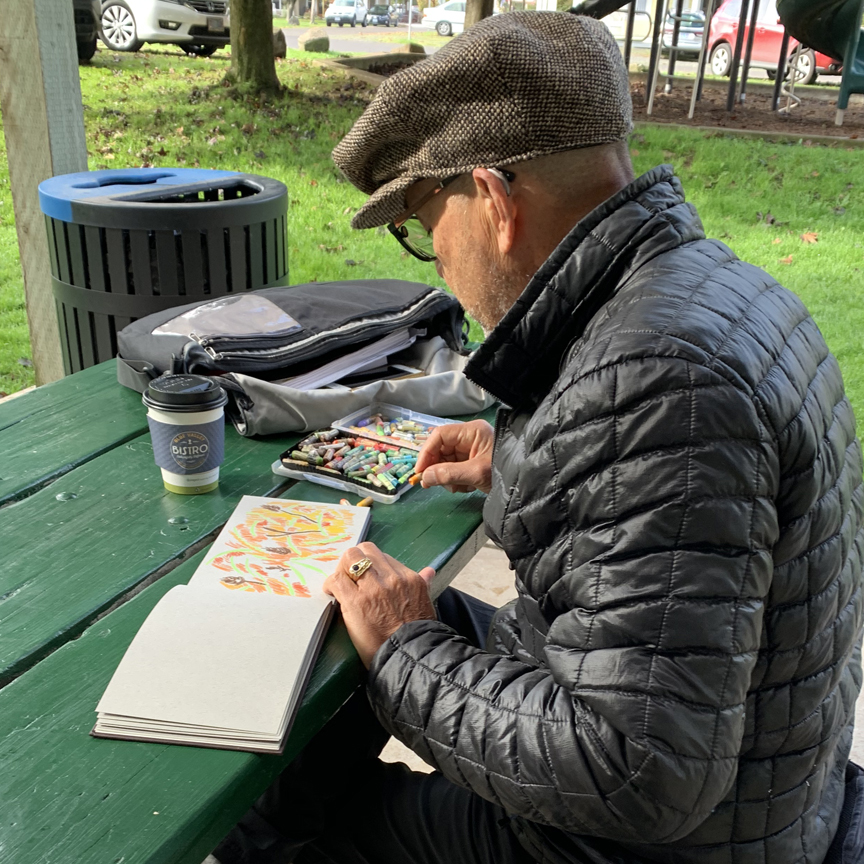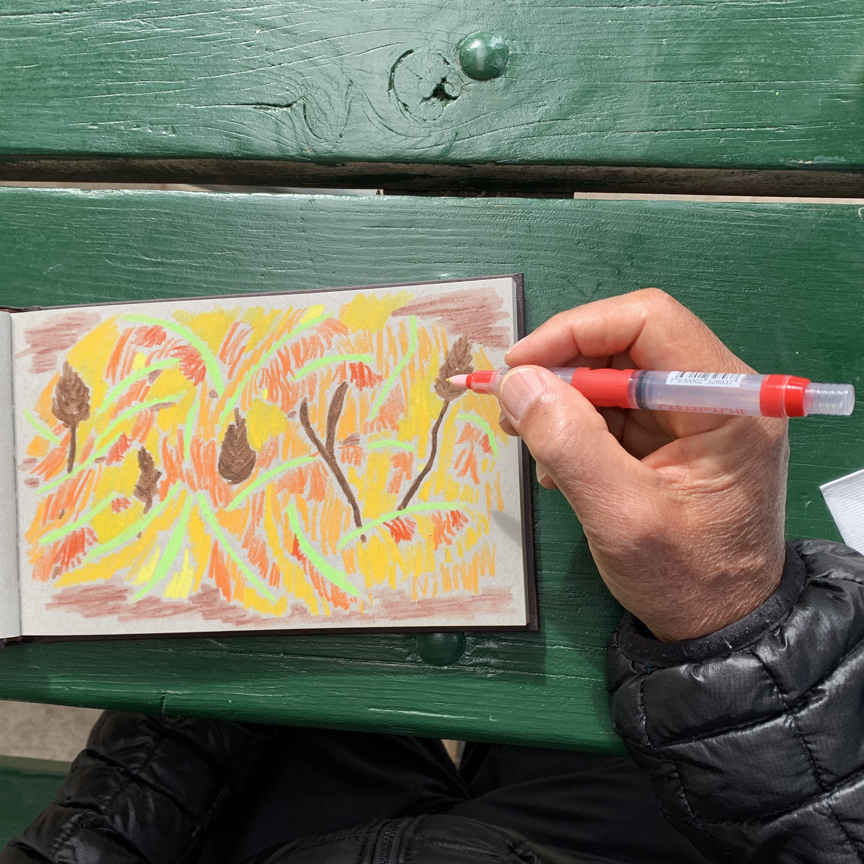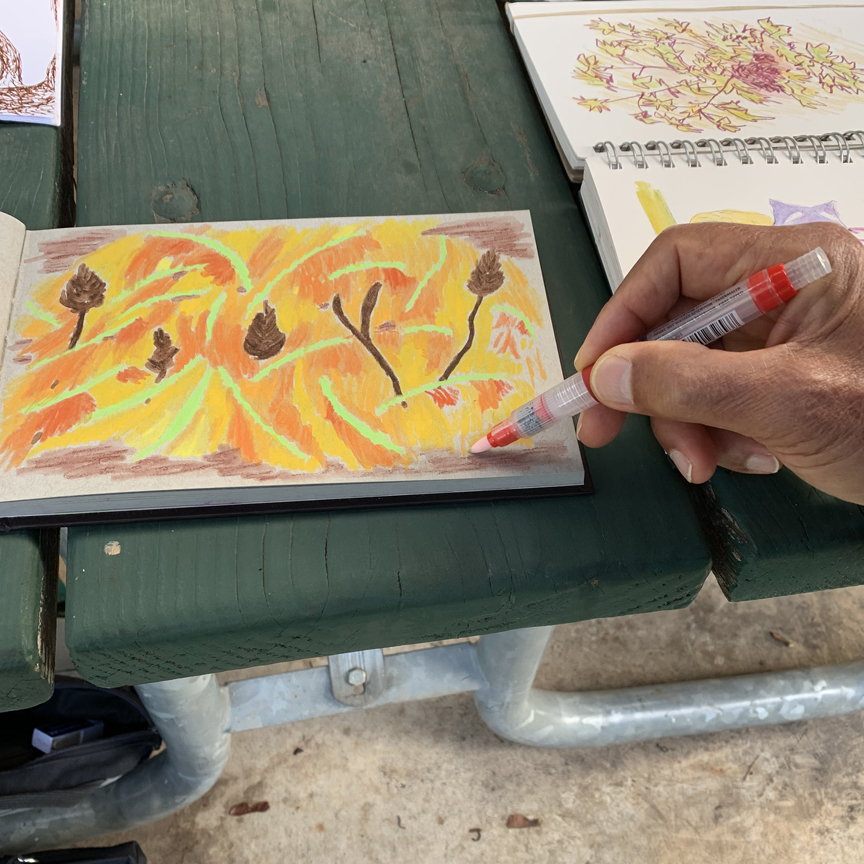 Hugh was trying to catch autumn leaf colors, too, but what's he got? A water brush with a smudge stick? Wonderful for blending, he says.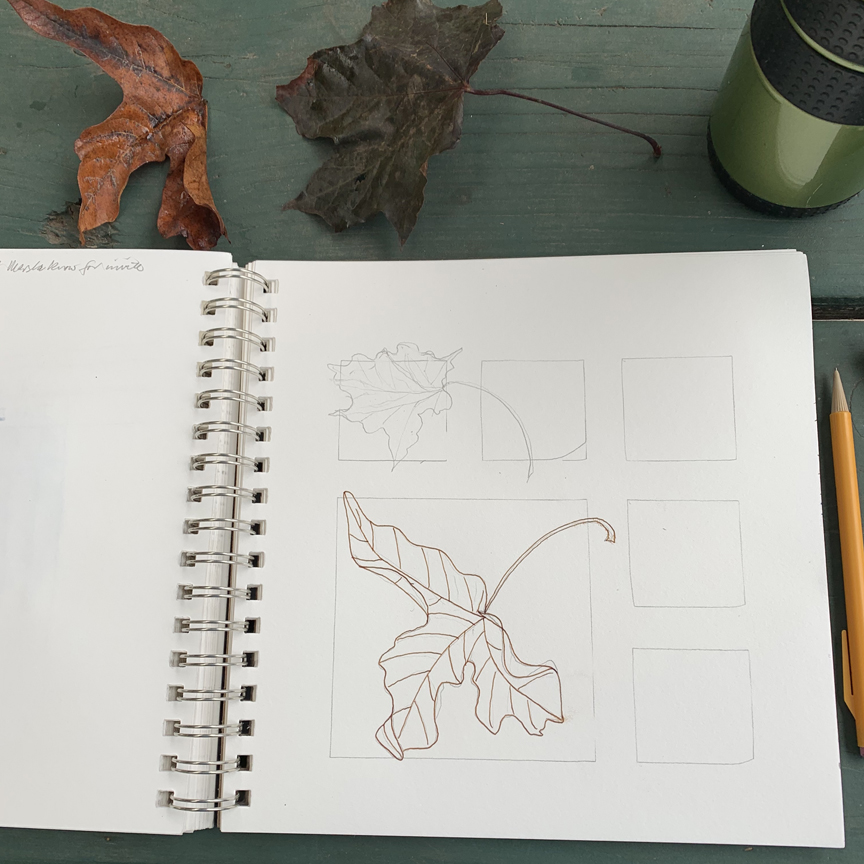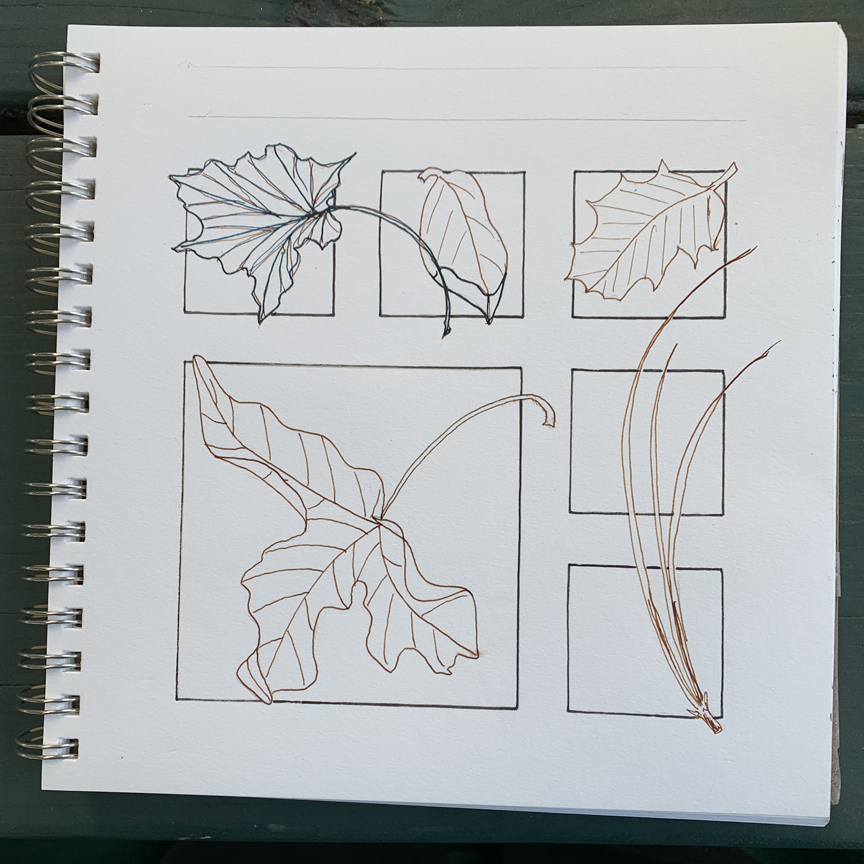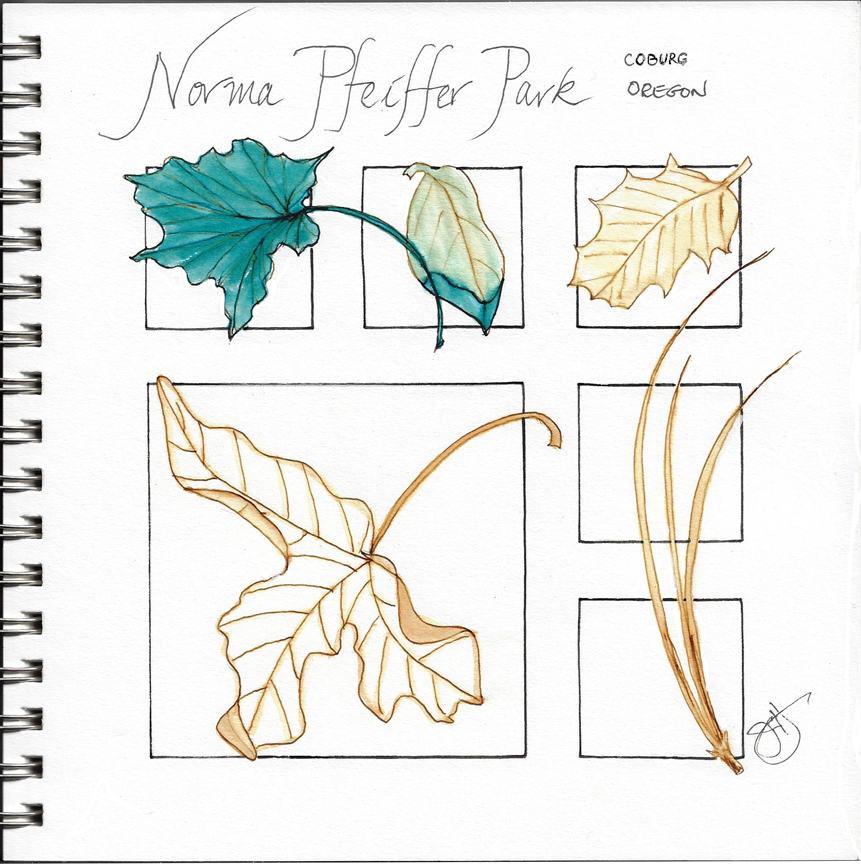 Jane's love of botany came out today – she used water soluble ink, and it gave the sketch a colorful lift when she wet it with a brush.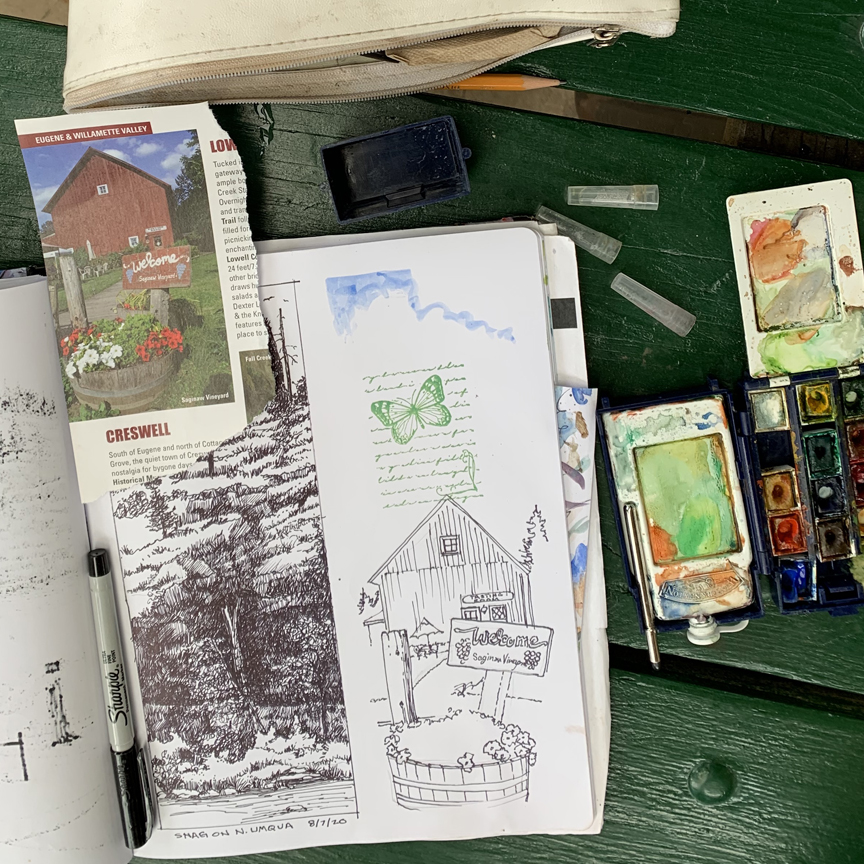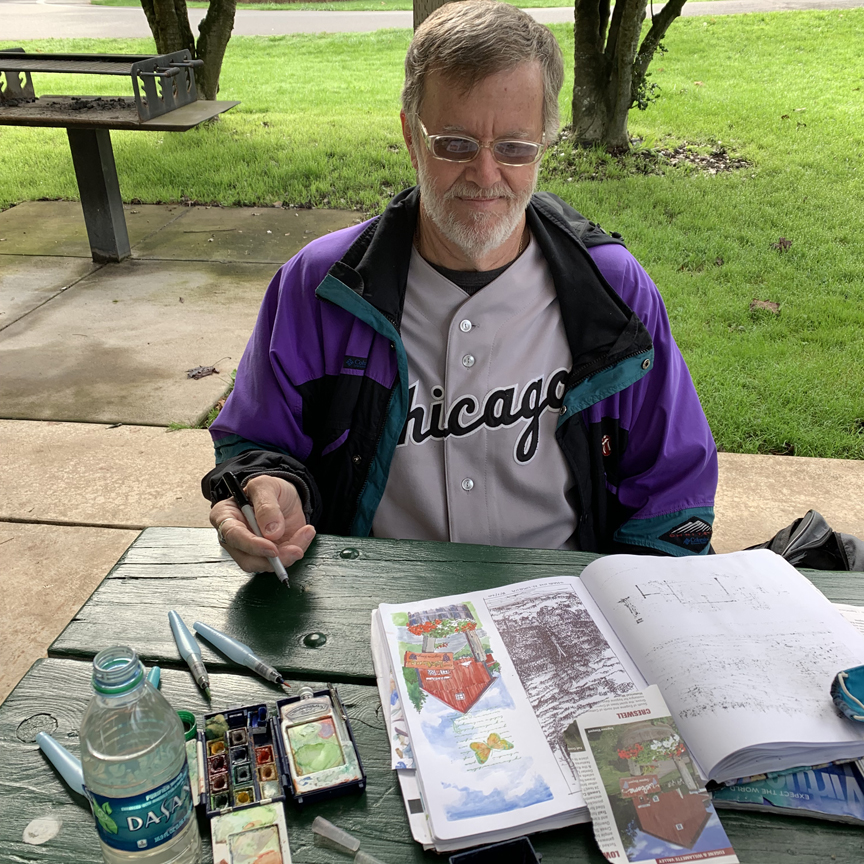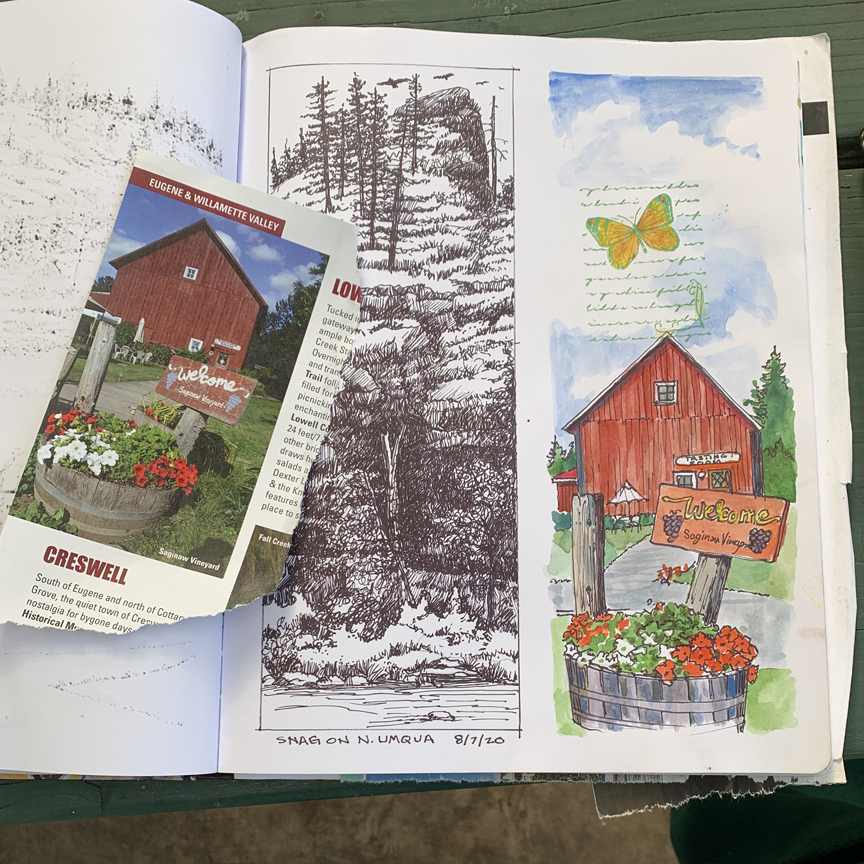 Jim was remembering the Saginaw Vineyard where he had an art show. Think he's pleased with his sketch? He ought to be!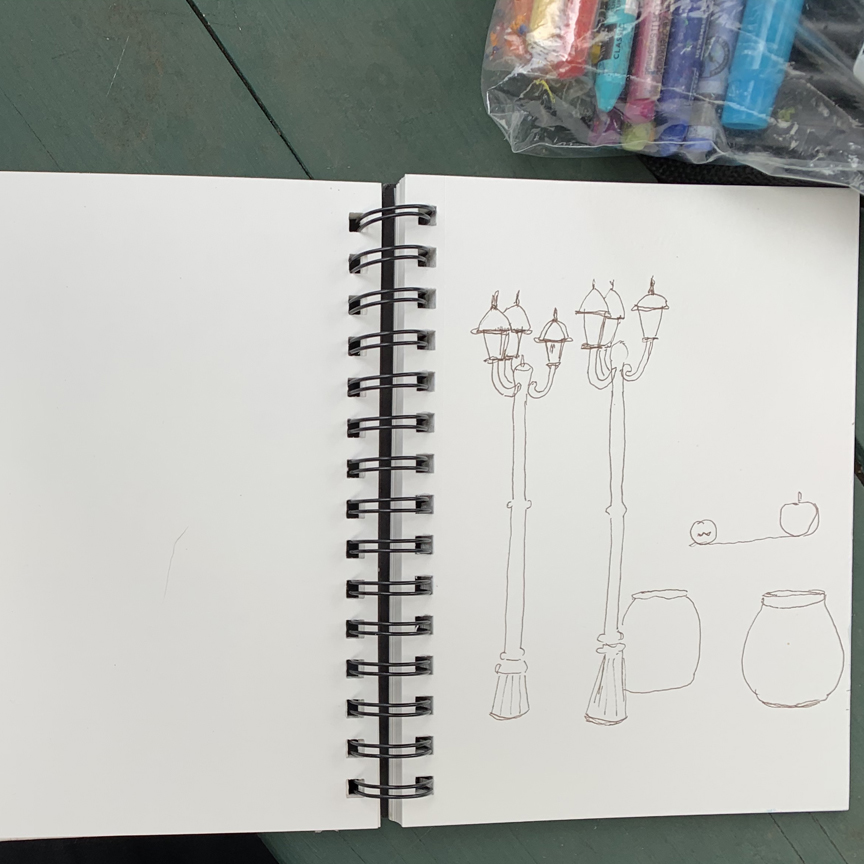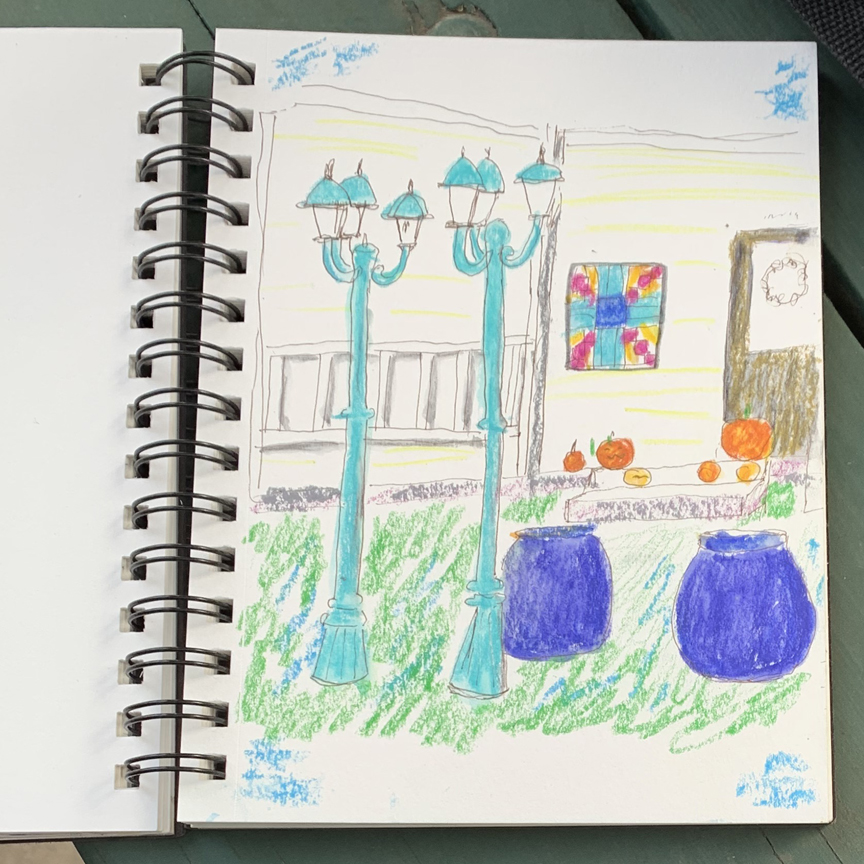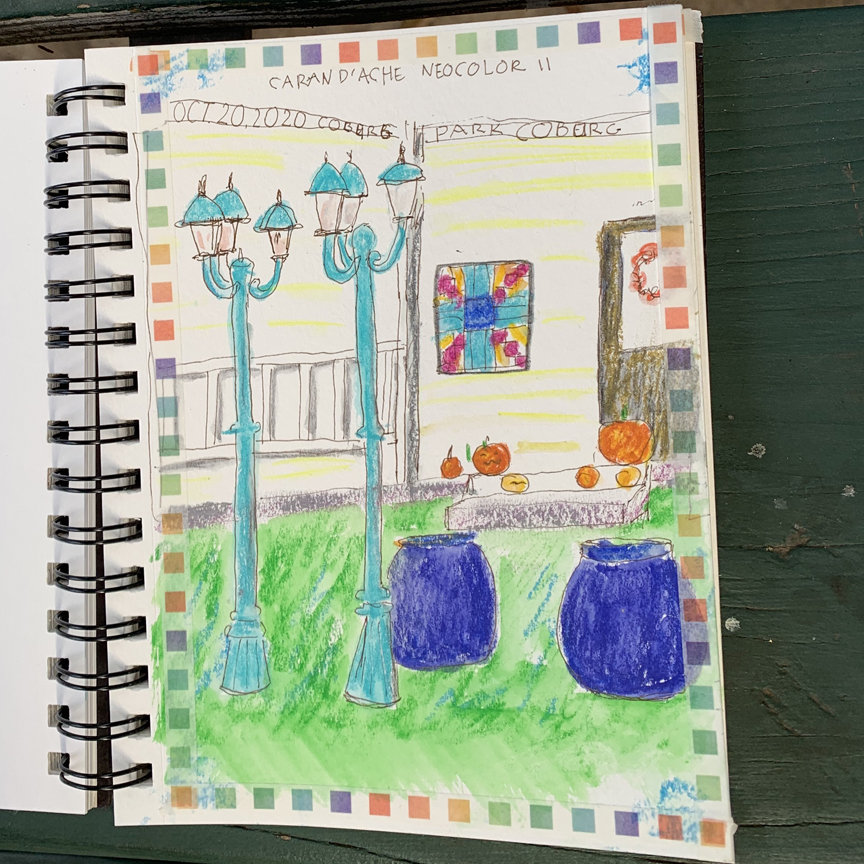 Here's what caught Laura's eye across the street about the ornate house – no water on the crayons, just layers of color make it pop.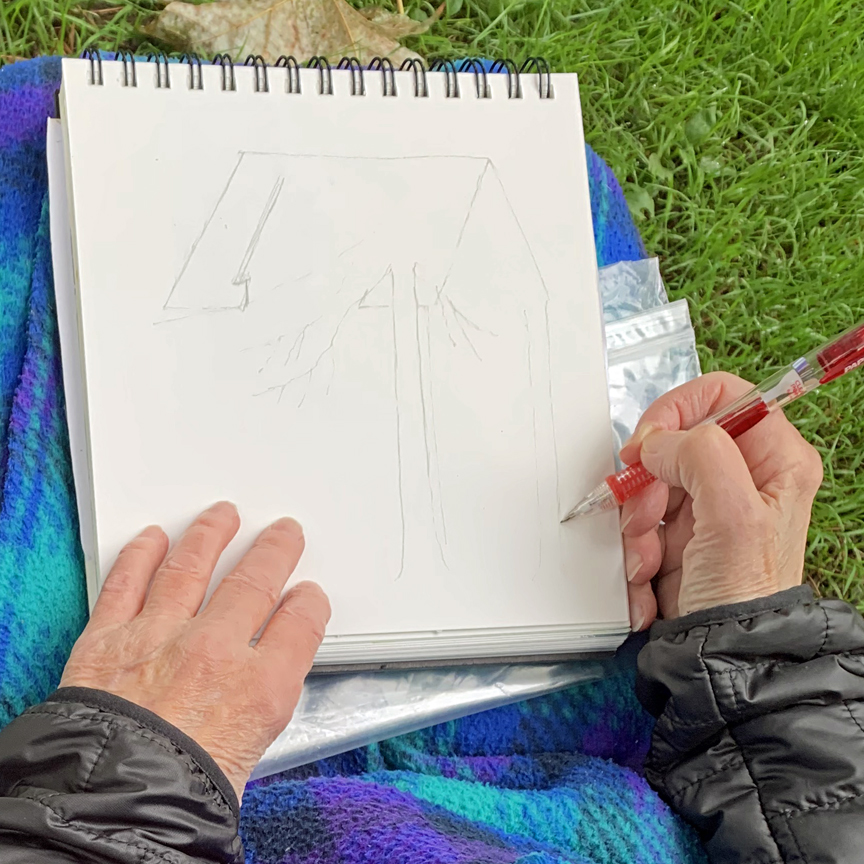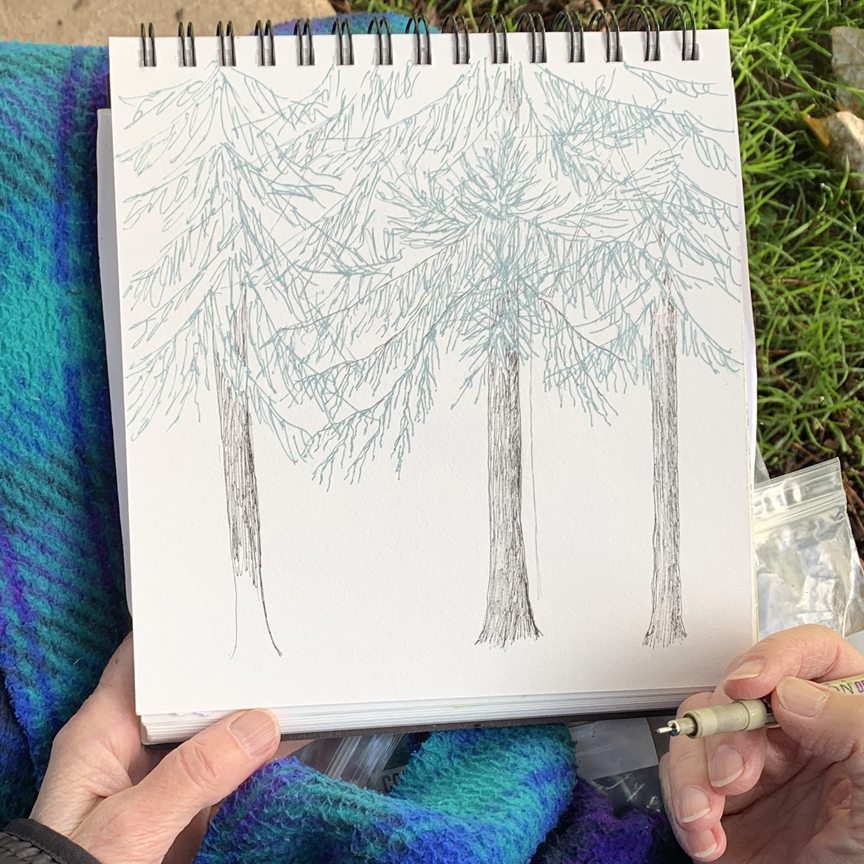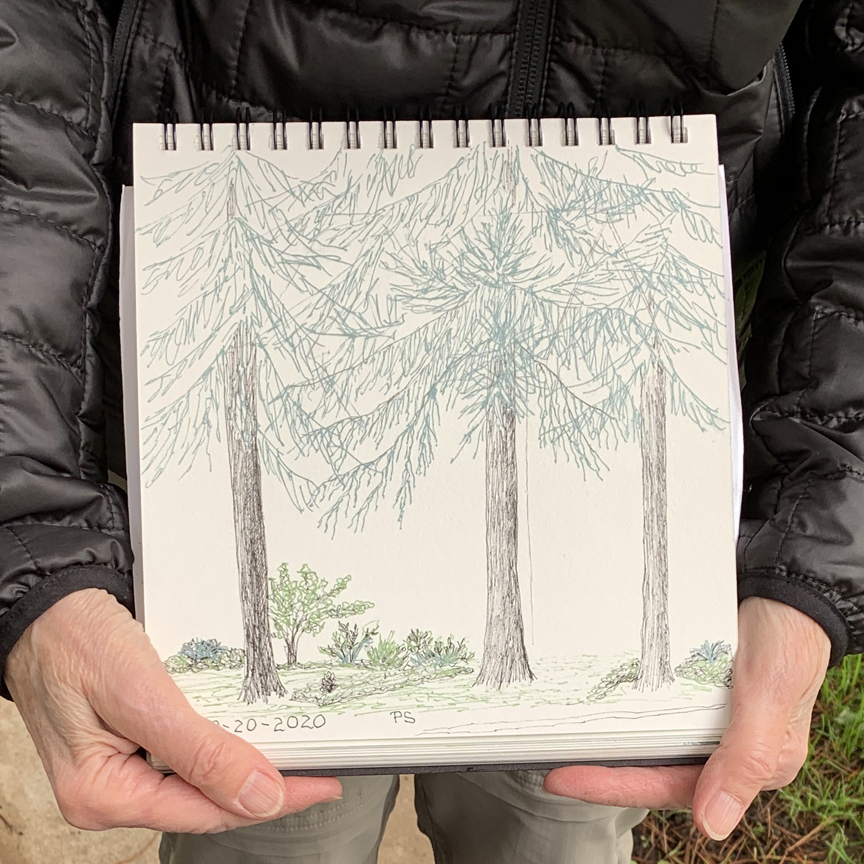 Peggy was looking the same direction, but the starting sketch of the house disappeared all together in her fascination with the trees!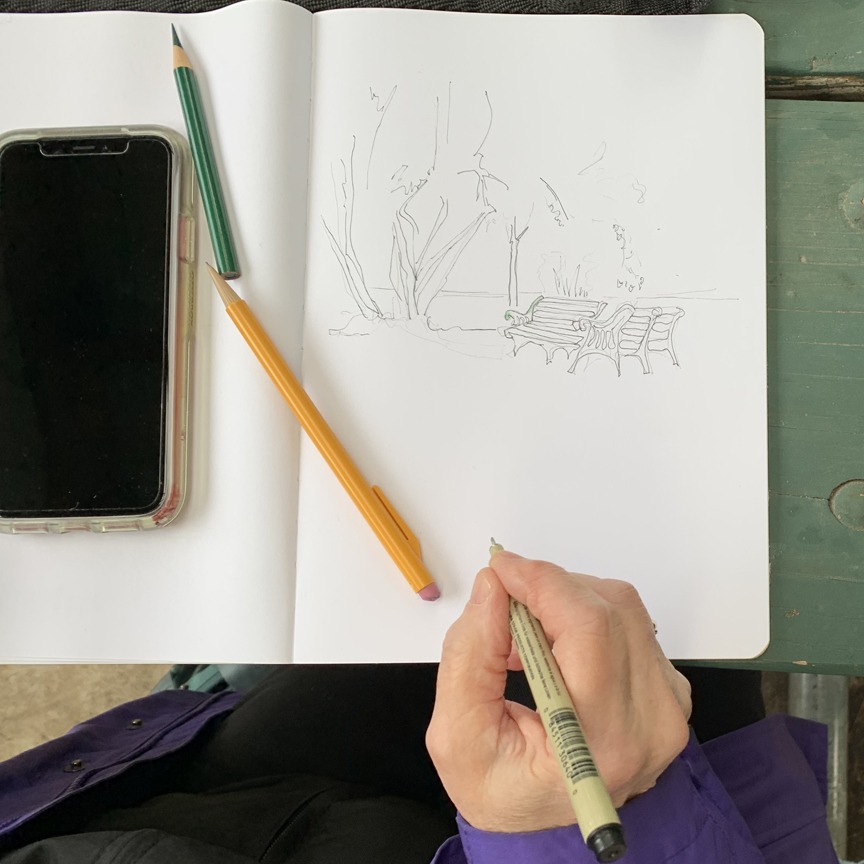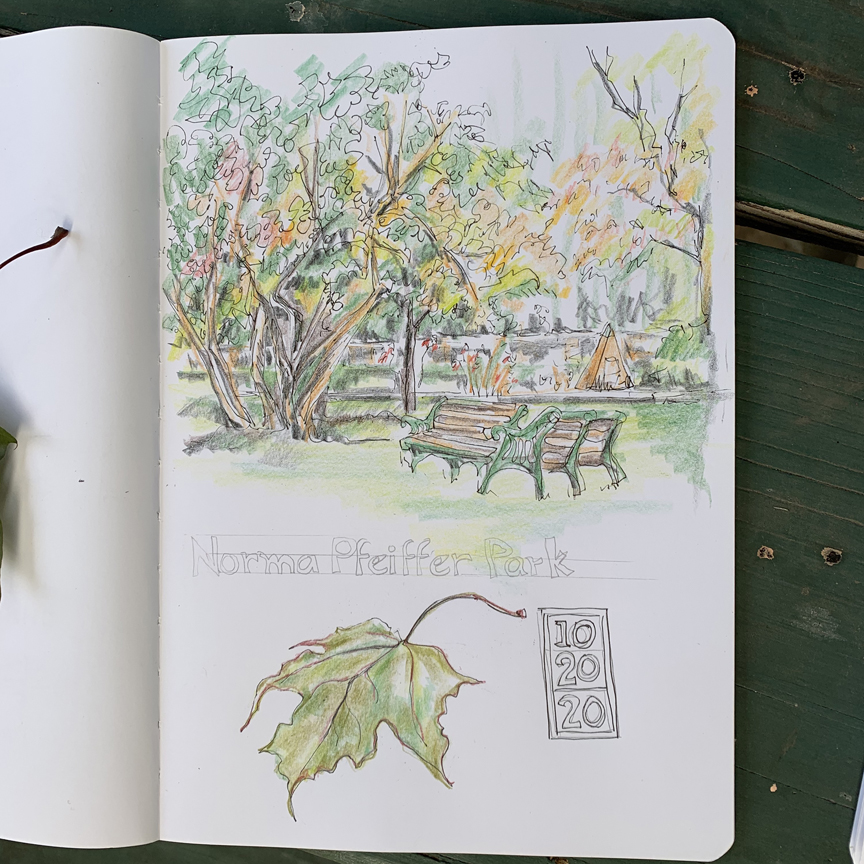 Marsha was looking the opposite direction – park benches & autumn colors, with an up close view of the maple leaf.  Charming.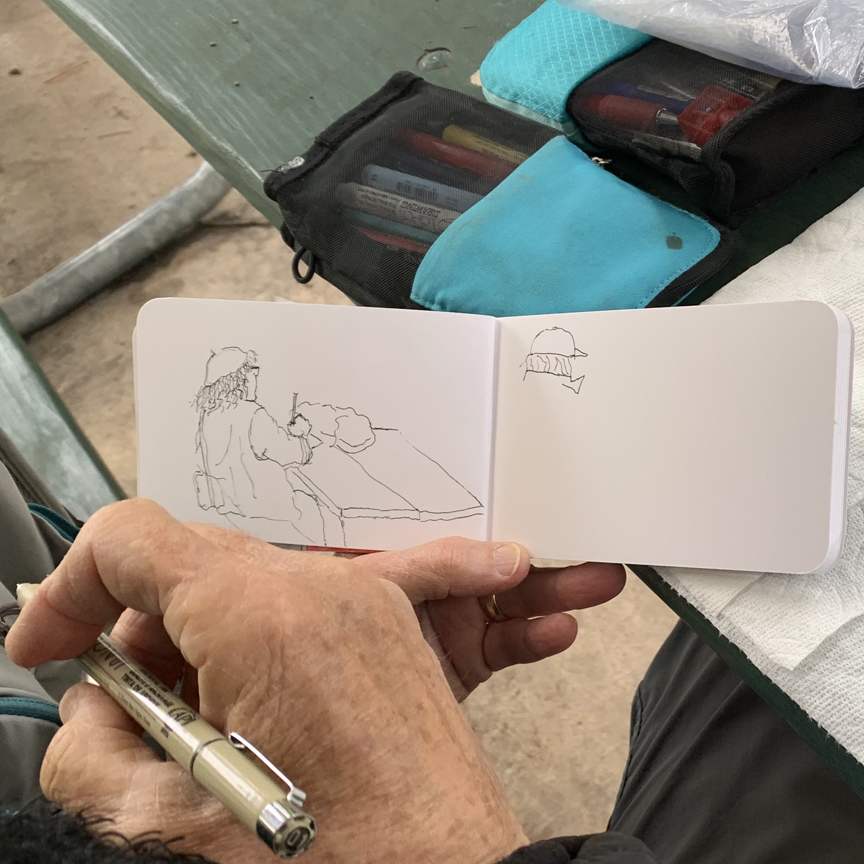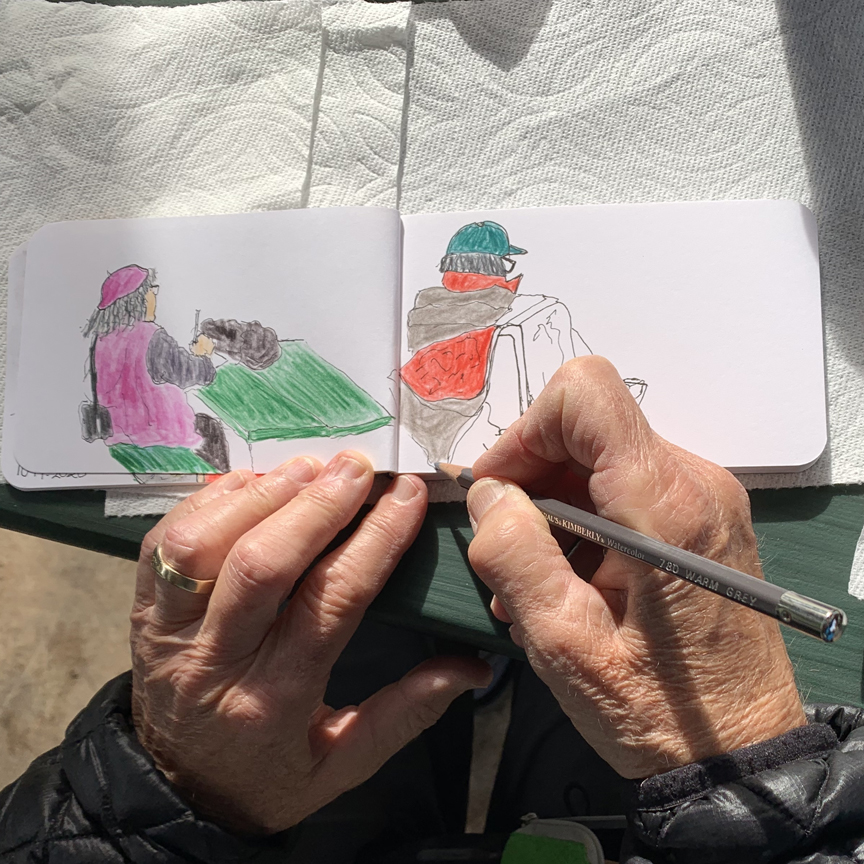 Sandy is getting quite accomplished at people sketches – here Laura and Peggy. She used water on her watercolor pencils – painterly!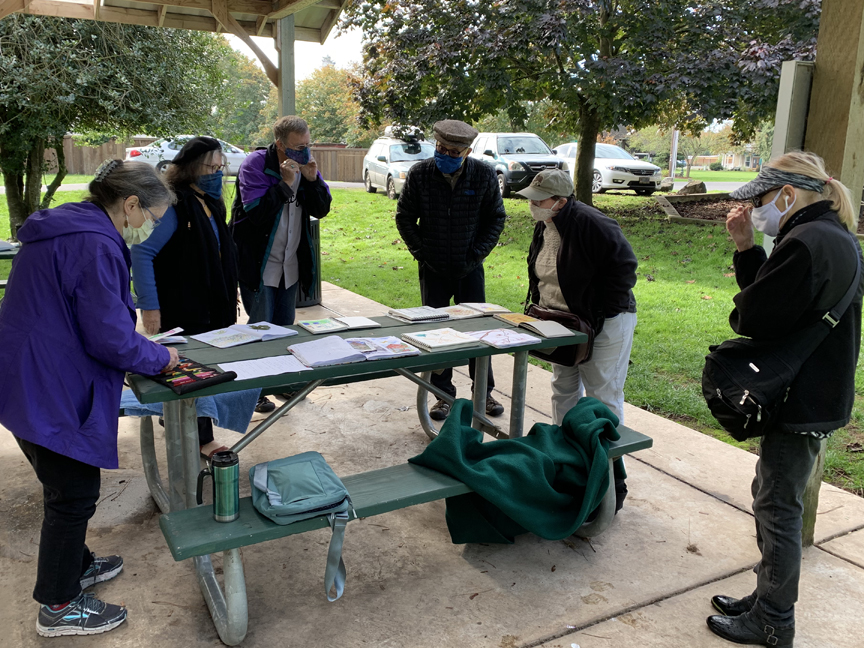 Our masked show & tell – Marsha, Laura, Jim, Hugh, Daisy, Barb Sh.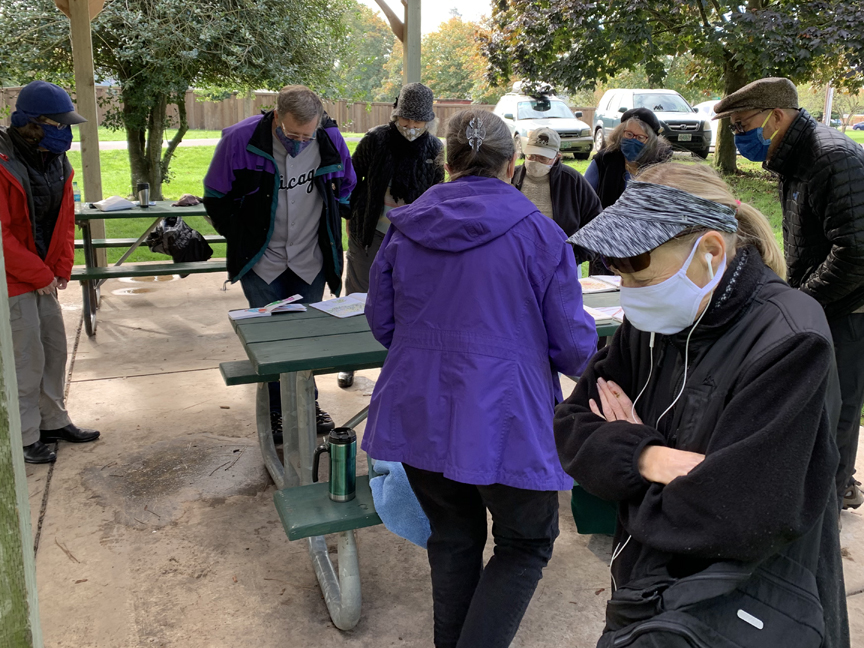 Peggy, Jim, Sandy, Marsha, Daisy, Laura, Barb Sh, Hugh.  Must remember to bring fingerless gloves next time we're out!