Oakway Mall Courtyard, Eugene, OR
It was predicted to rain so at first the sketching was cancelled, and then Peggy sent out a message that she was going to Oakway Mall to sketch, come on over! So the ever flexible sketchers followed along.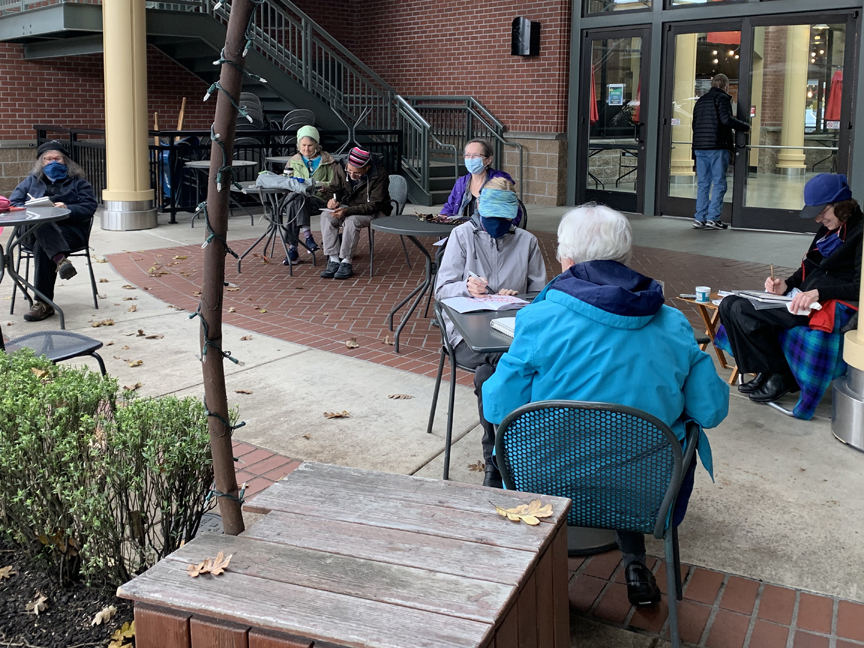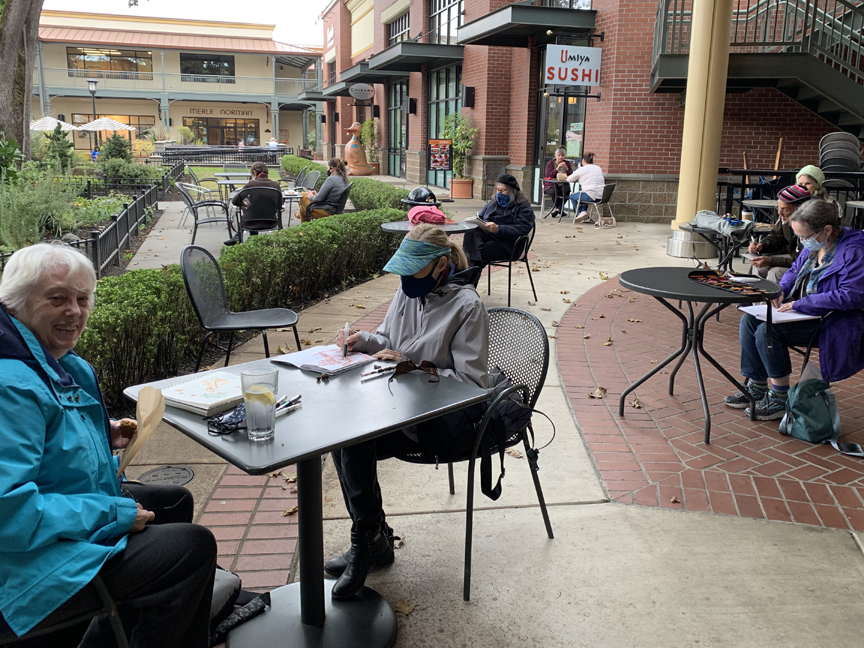 The kind waiter from Johnny Ocean offered to take a photo of all of us – Laura, Sandy, Hugh, Marsha, Barb Sh, Jane, Peggy; Jane, Barb Sh, Laura, Hugh Sandy, Marsha (Peggy got cut off in the last photo).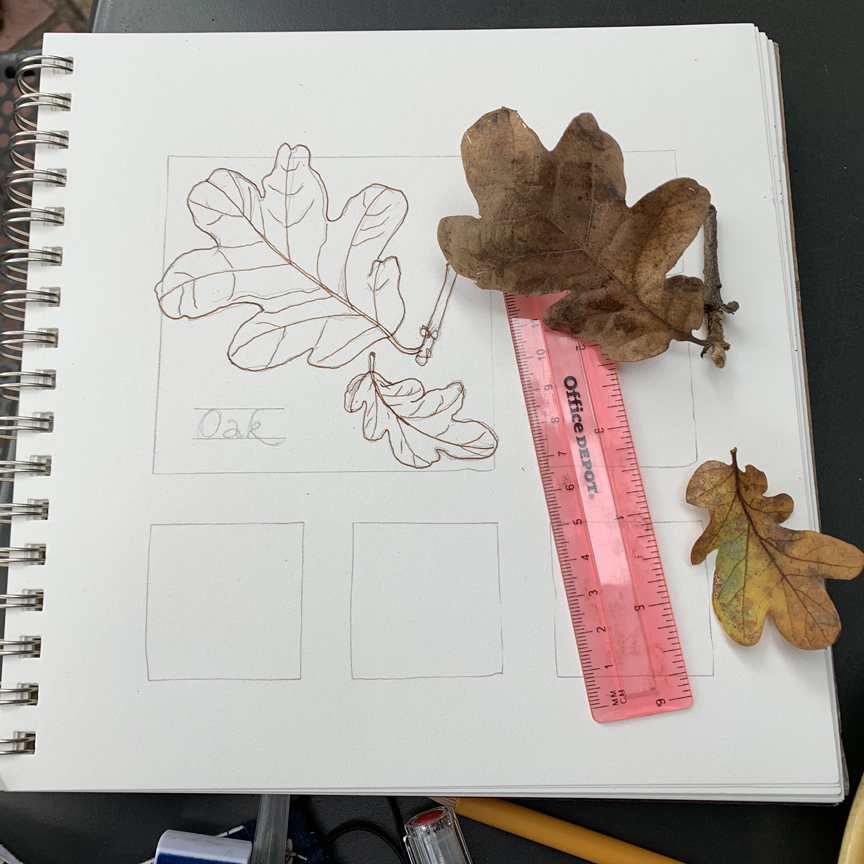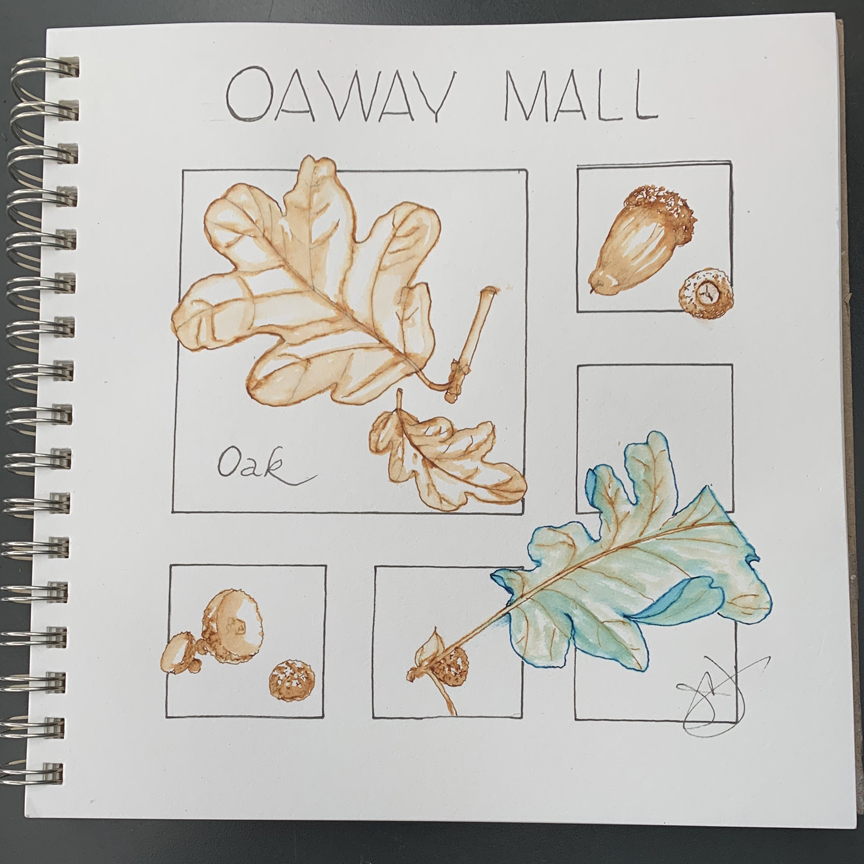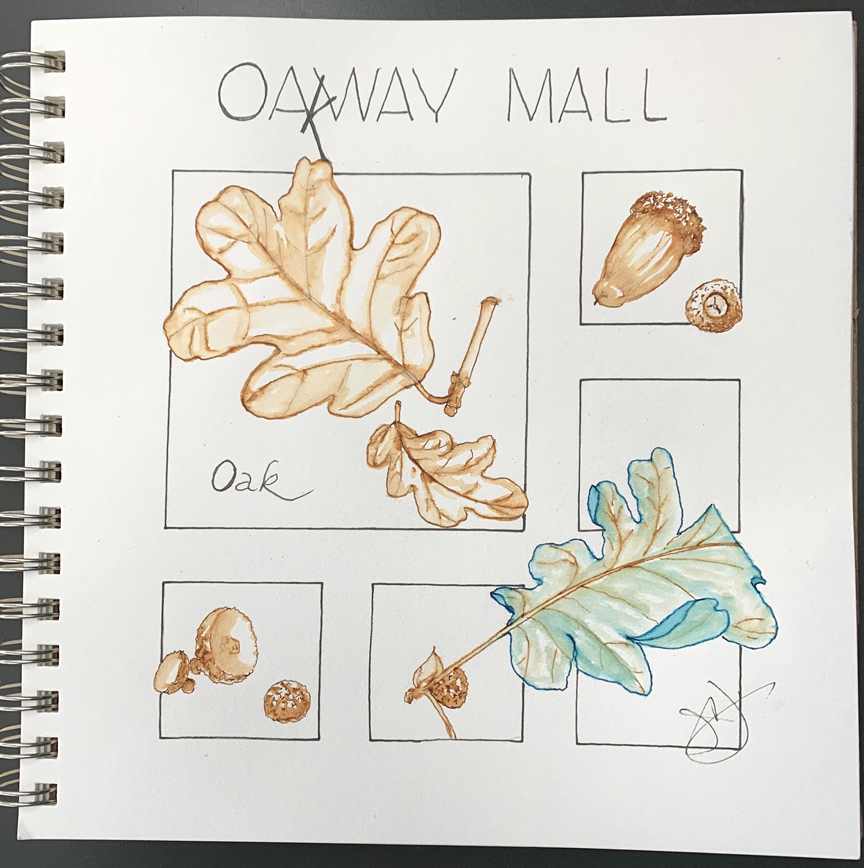 Jane's careful planning went awry (all calligraphers can empathize, see photo #2). She had to be inventive to "fix" it! Fun sketch anyway.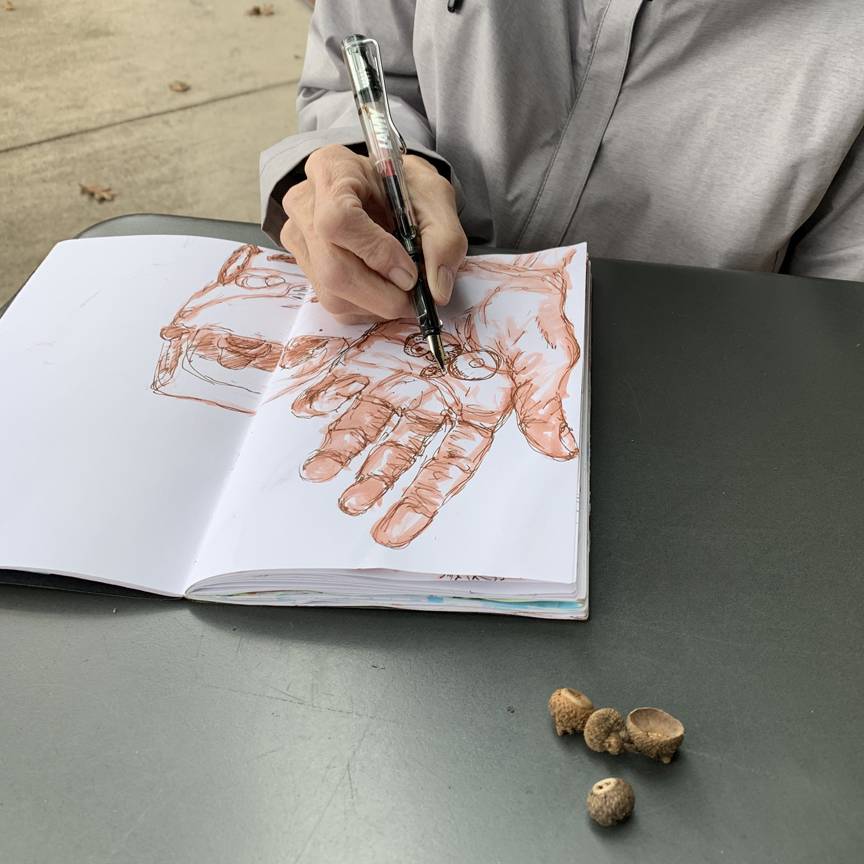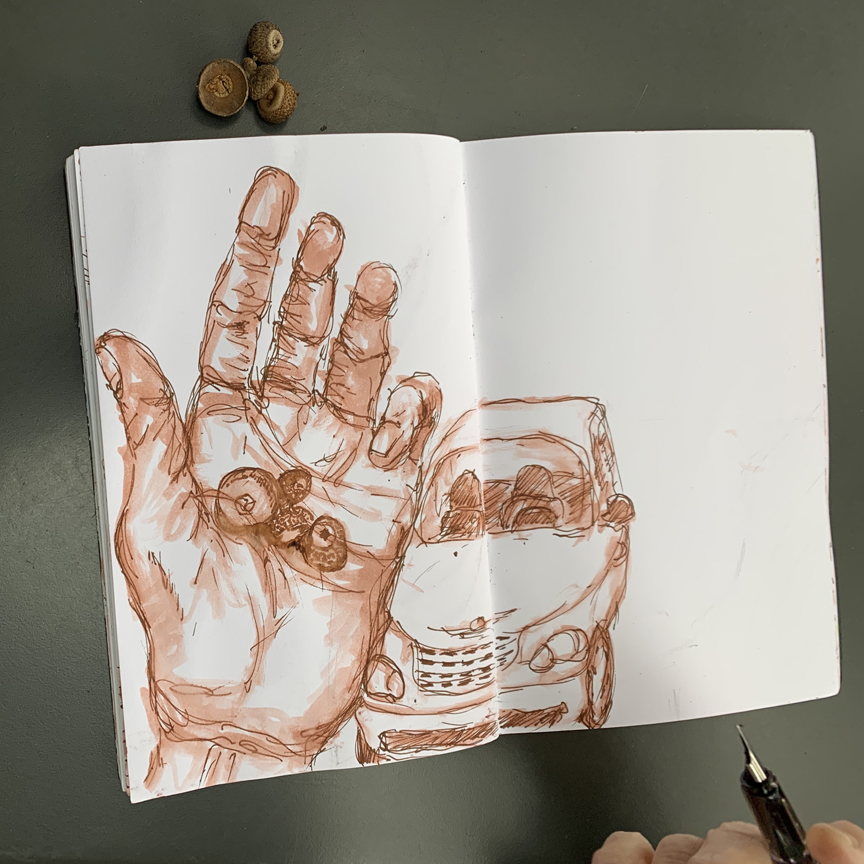 Barb's ongoing sketch journal of her life got something to add to the hand on her page – acorn caps! Come back to see more story added.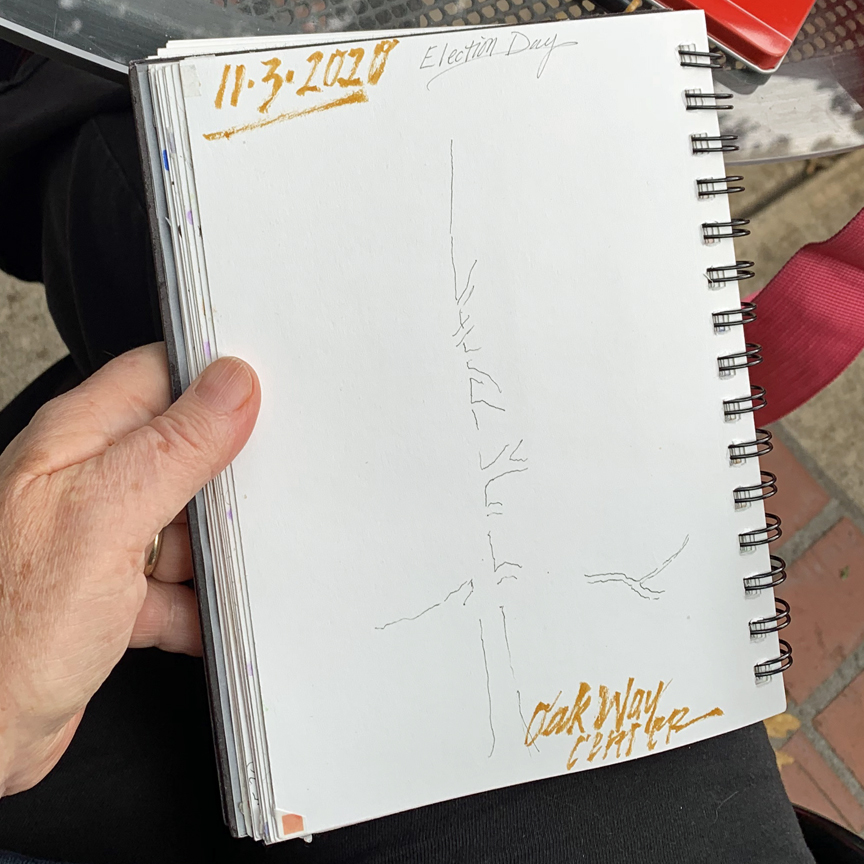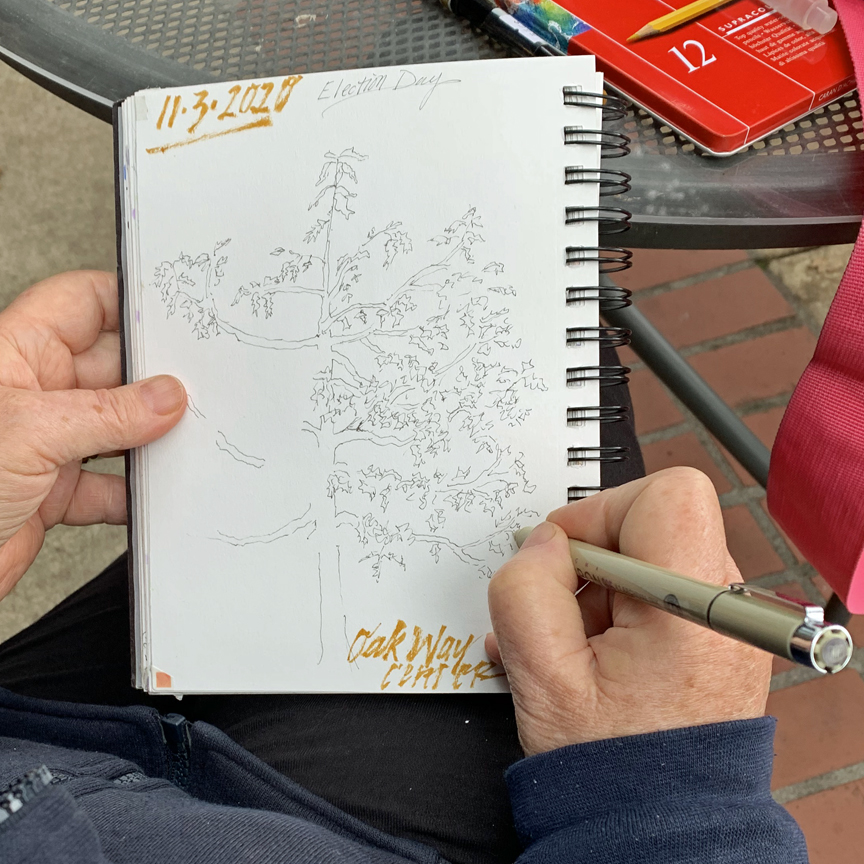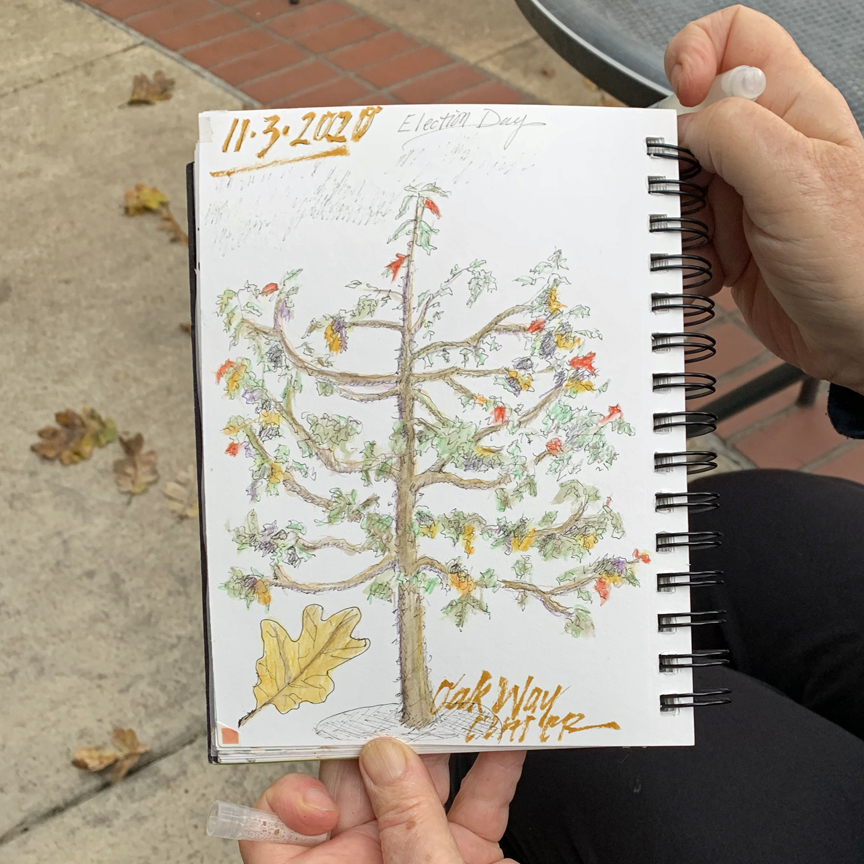 It's so interesting to see how Laura's tree sketch evolved, complete with color and closeup of one of the leaves around us in abundance.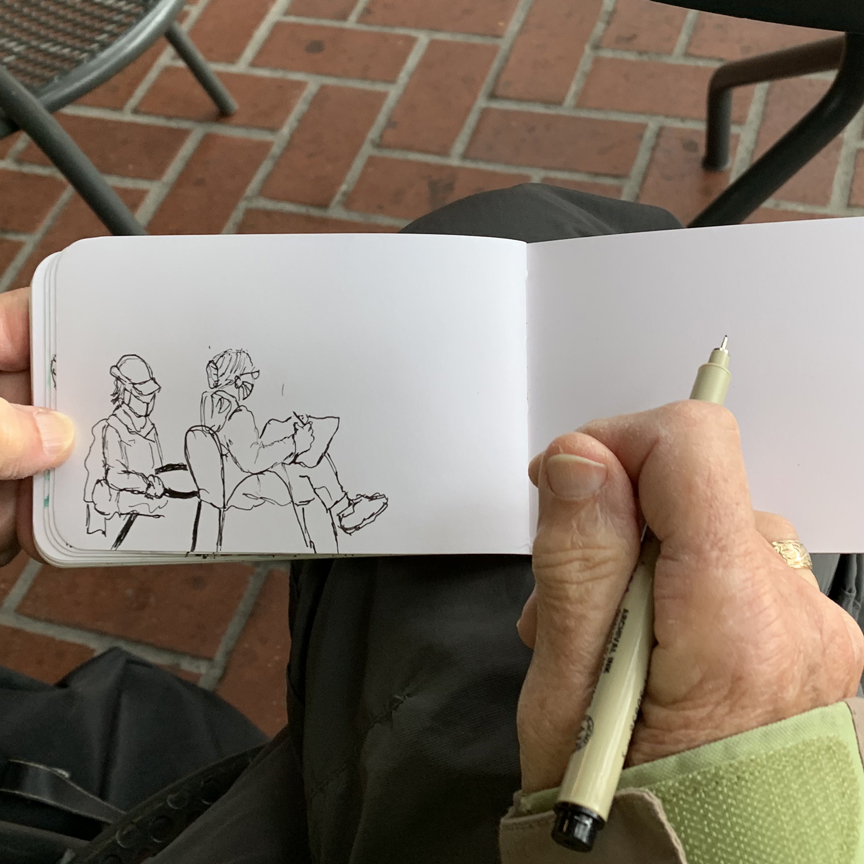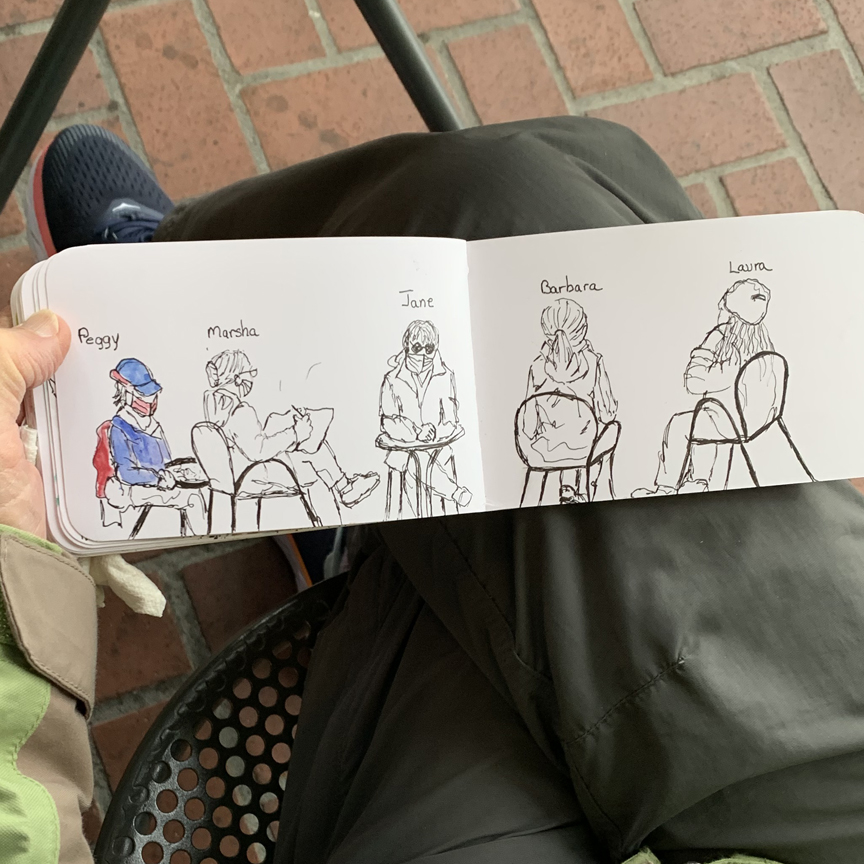 Sandy chose the always popular "sketch the sketchers!" She's really getting skilled at catching the gestural study of us all.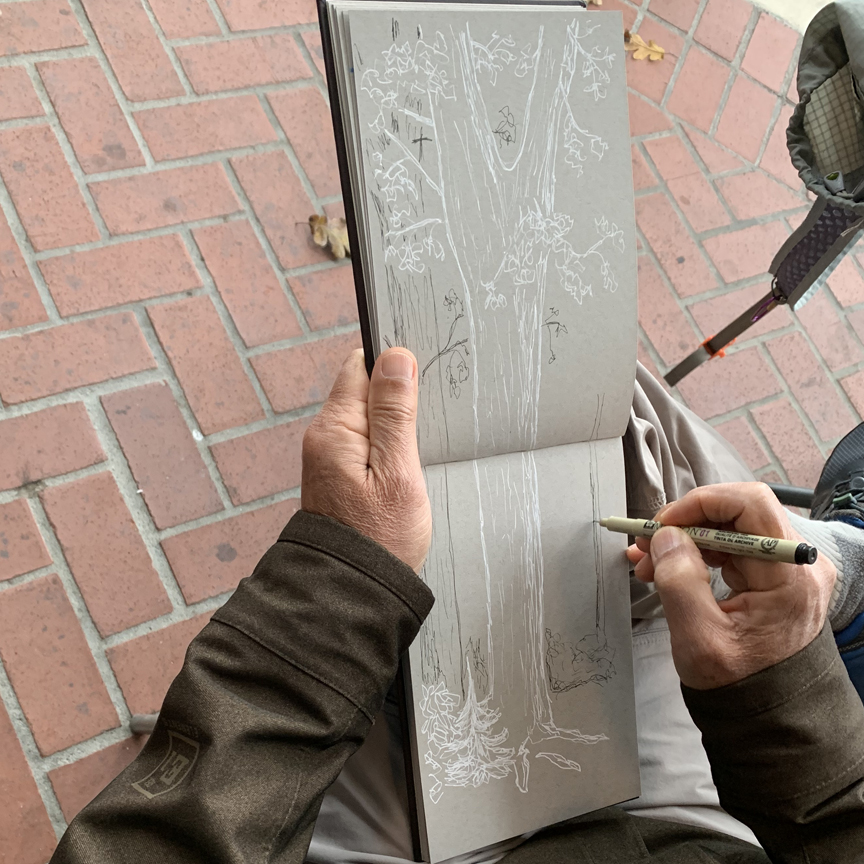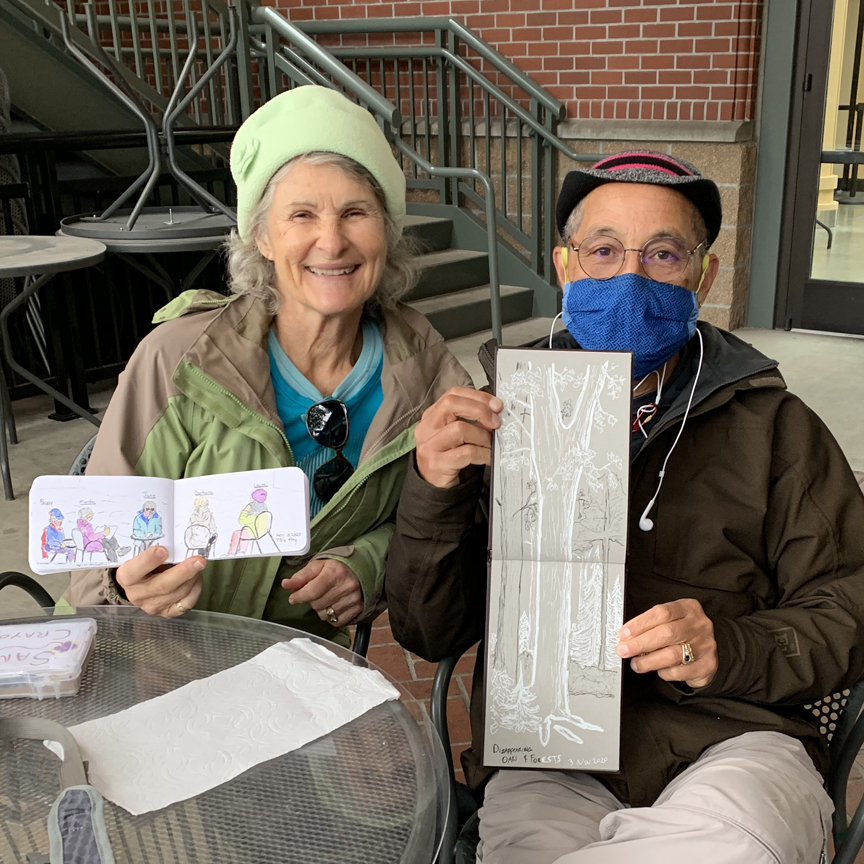 Hugh is always being innovative – white & black ink on gray paper. He and Sandy have such fun sketching together – nice sketches!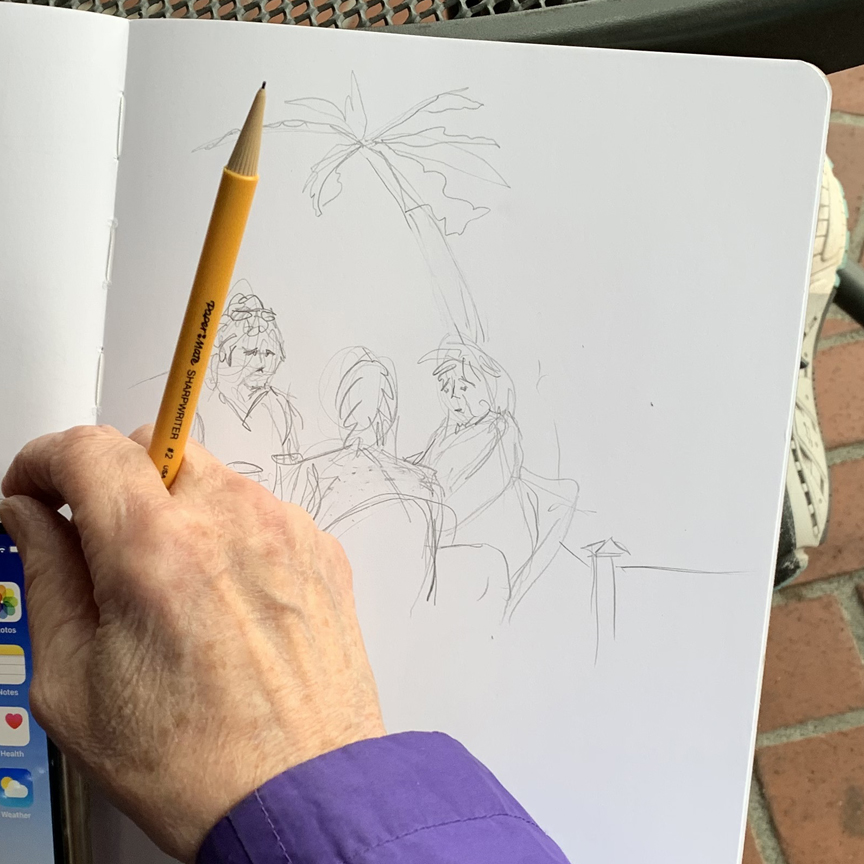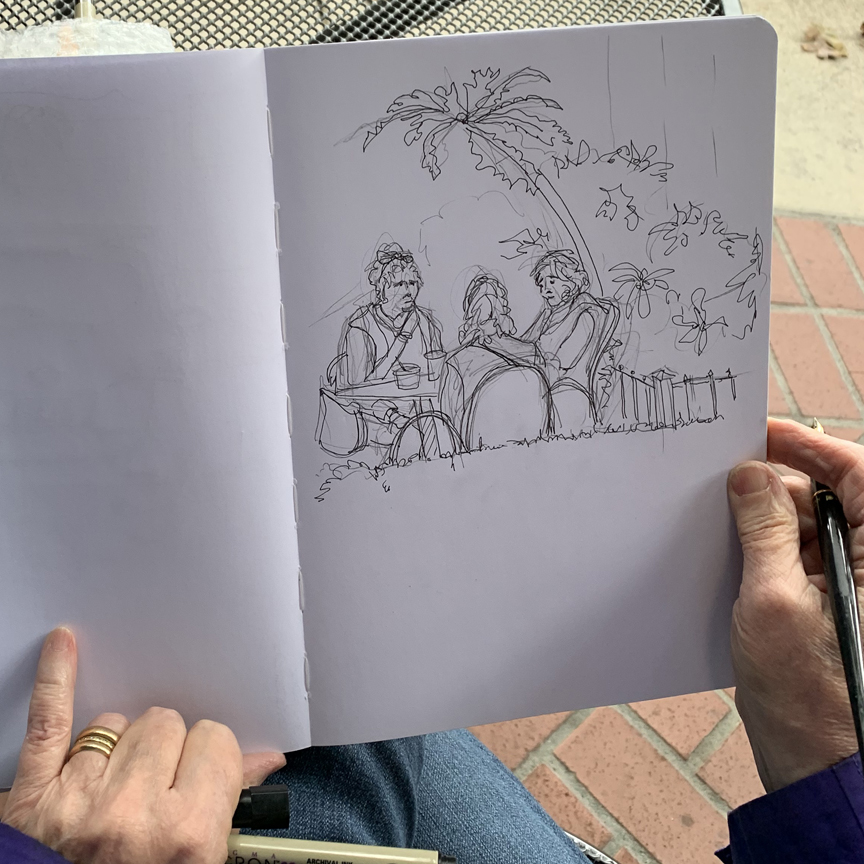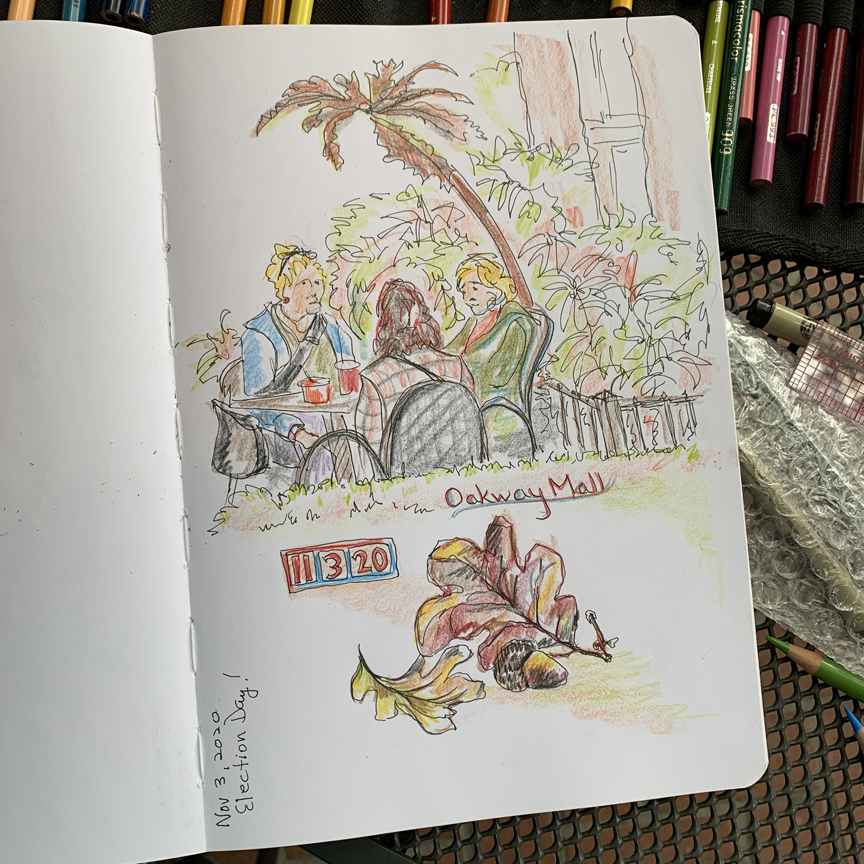 Marsha enjoys sketching people, too –  captive models at lunch were perfect for the event, & leaf sketches added to the ambience.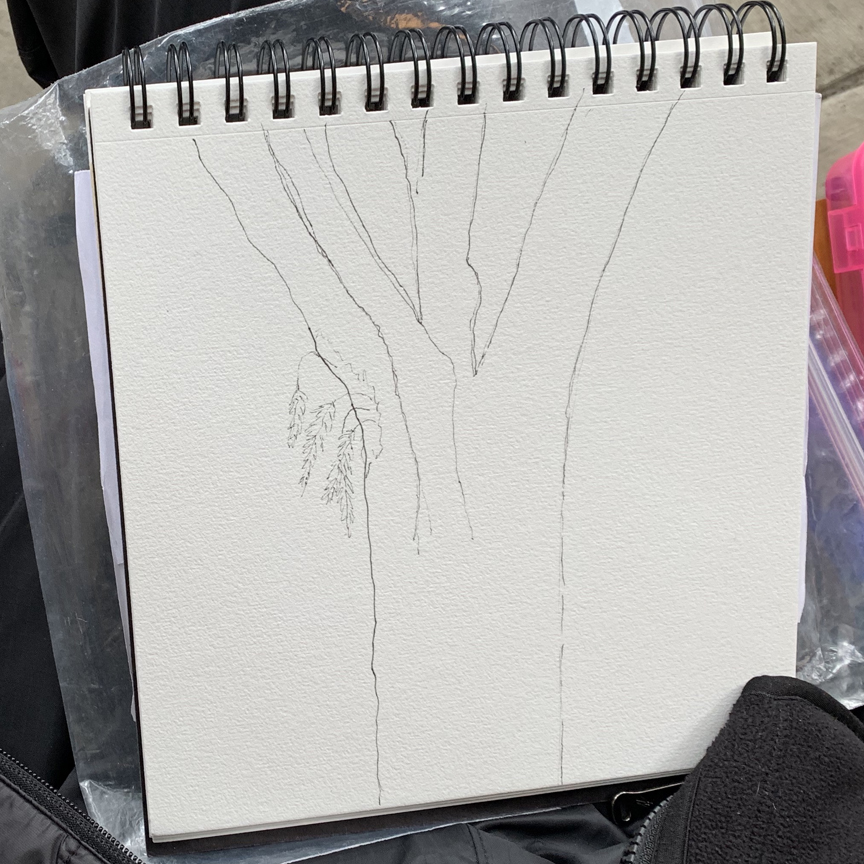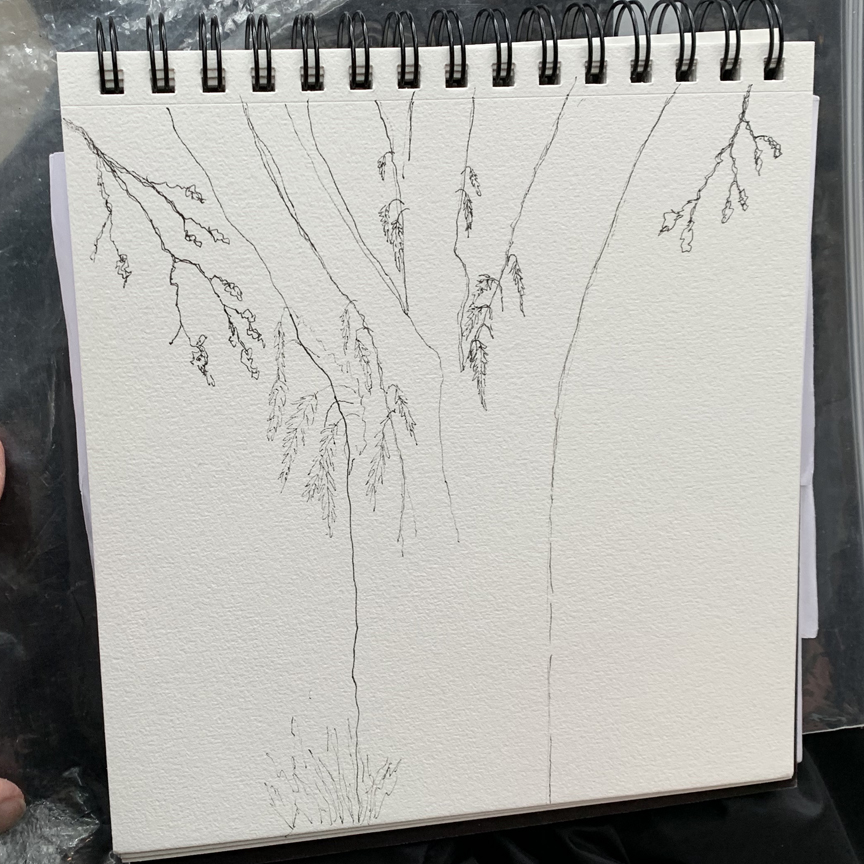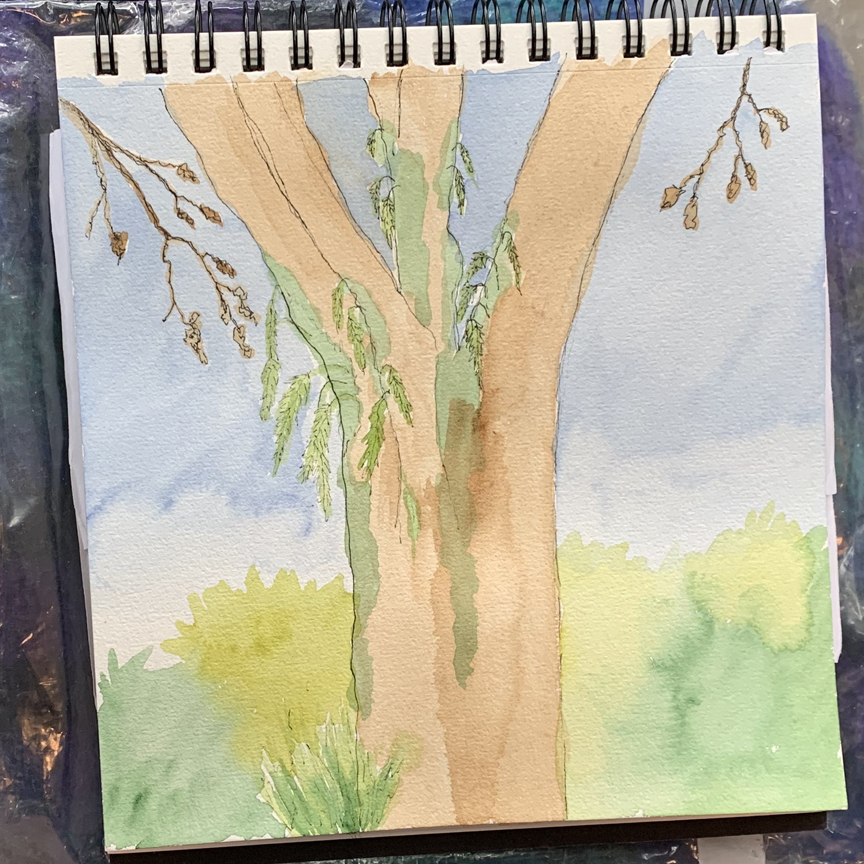 Peggy chose the biggest tree in the courtyard, wondering aloud how she could represent the moss and licorice ferns – more ink to come.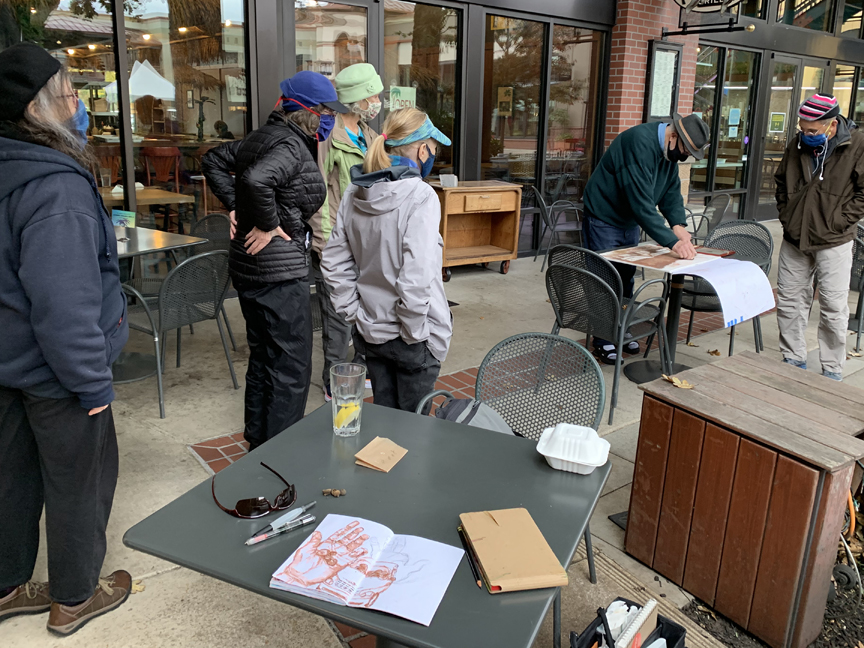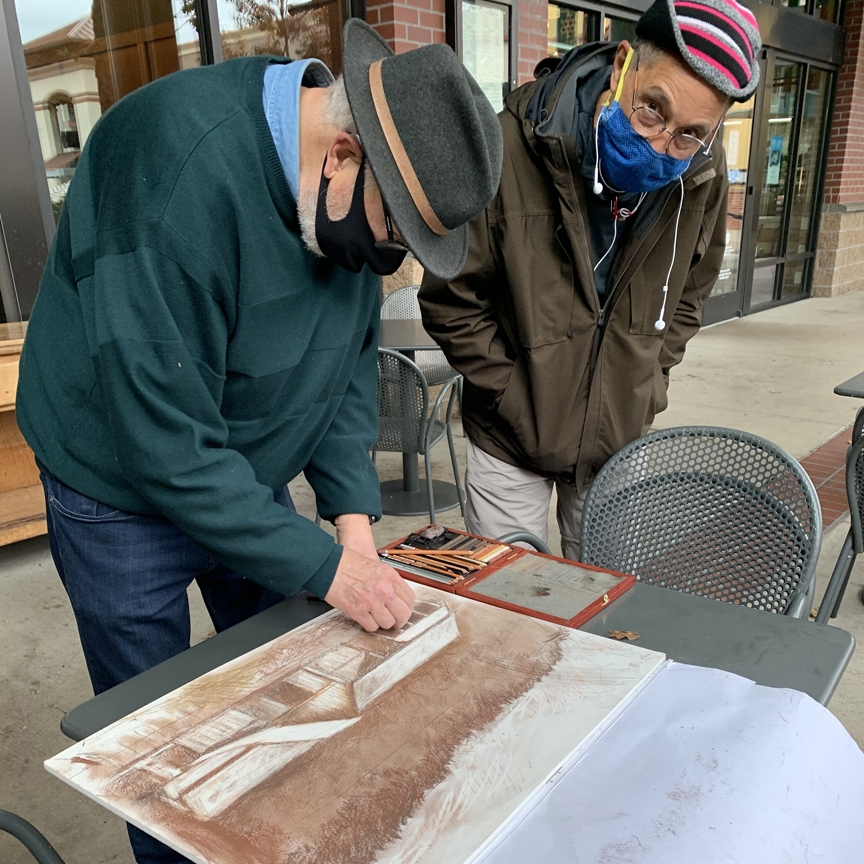 Then look who showed up and did a demo of using Conte crayon – Ken! We all gathered around to see what he was doing. Wow.