2nd TD Zoom meeting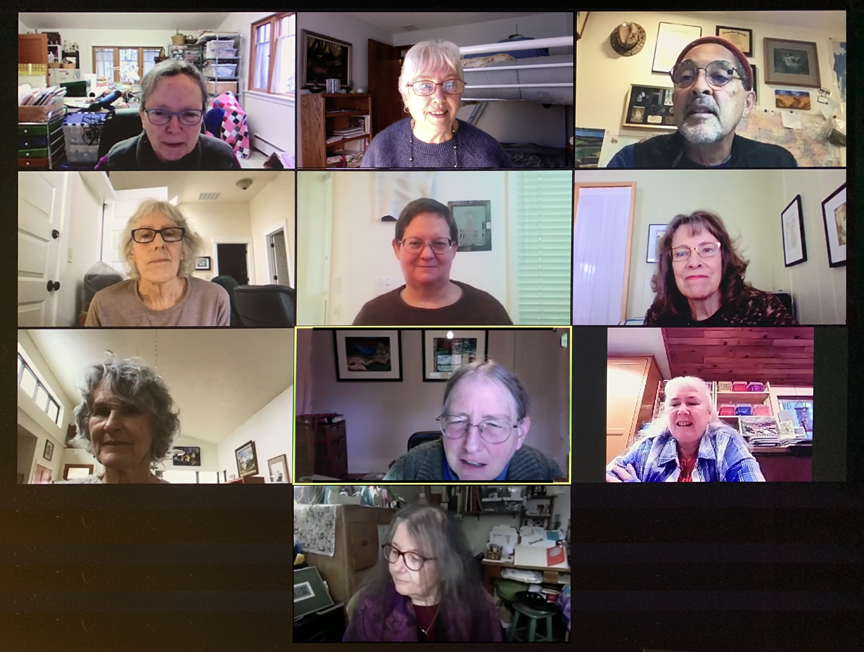 Here are the folks who shared this Zoom meeting: Marsha, Jane, Hugh, Barb So., Daisy, Bev, Sandy, Bitty, Danita, & Laura.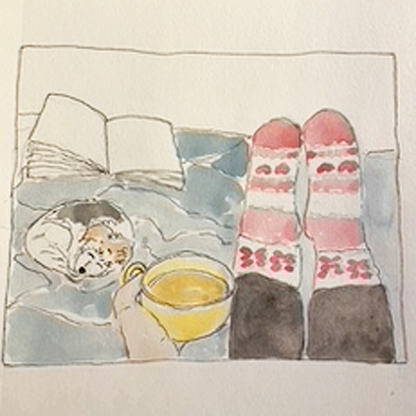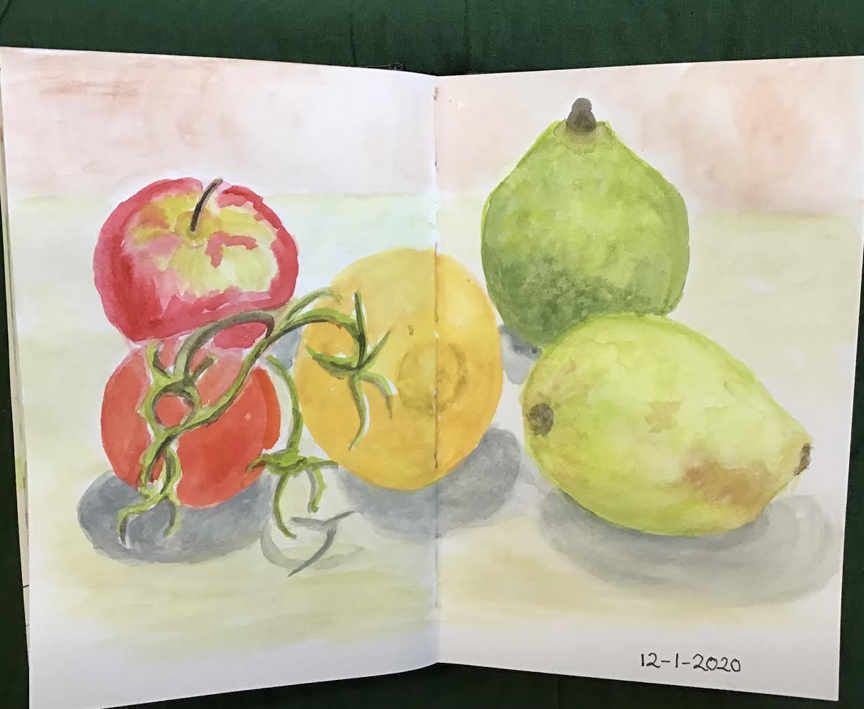 Barb So. and Sandy took that advice of "sketch what's in front of you" to heart! Makes you wish you were there, too.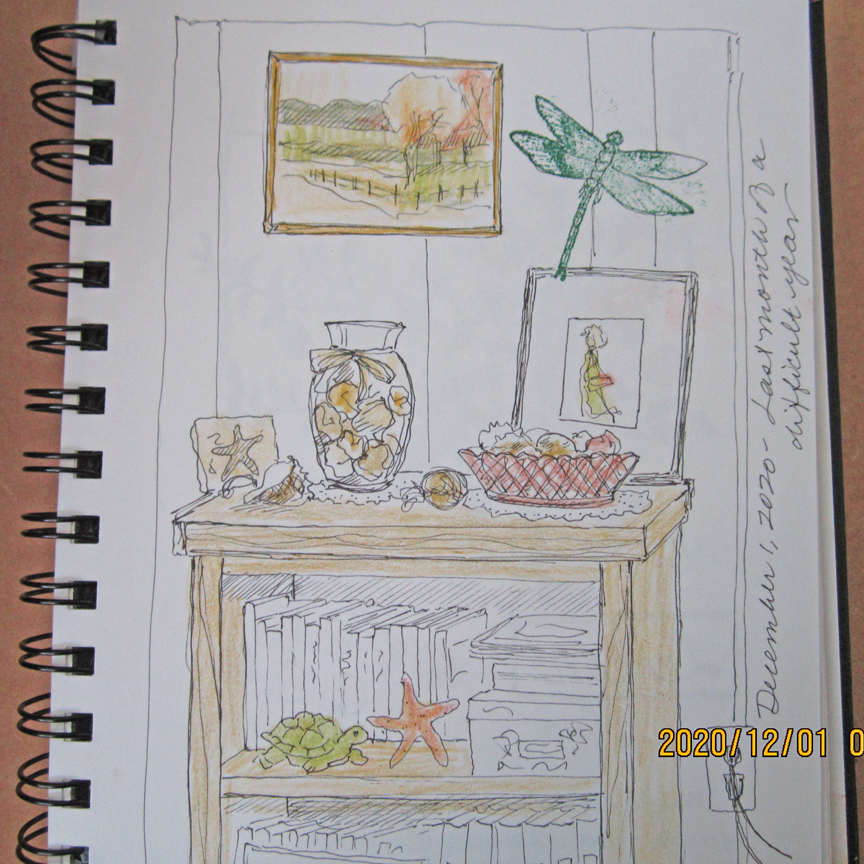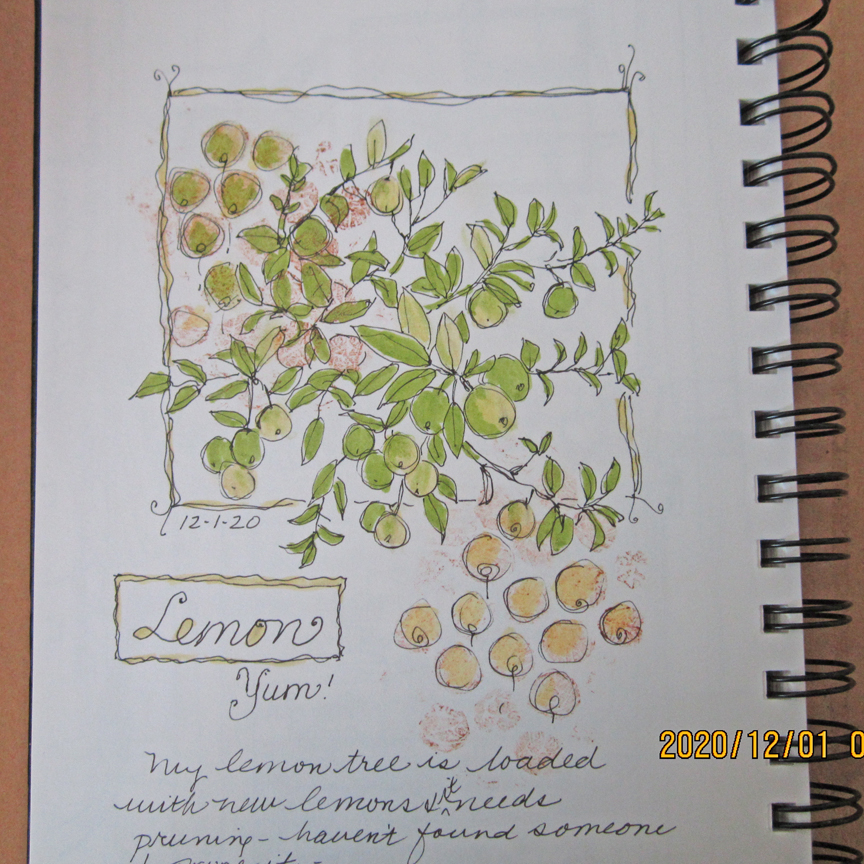 Here are vignettes from Bev's new abode. We all got a kick out of her pre-stamped dotted page that she used to sketch her lemons.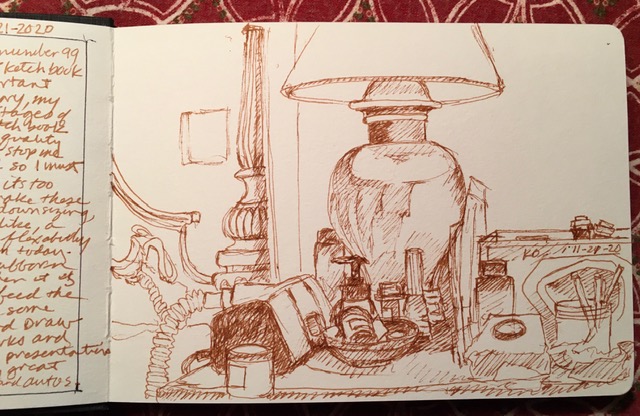 Ken couldn't make it to the meeting, but sent a sketch he just did.

Danita took a step outside her door – she's surrounded by woods!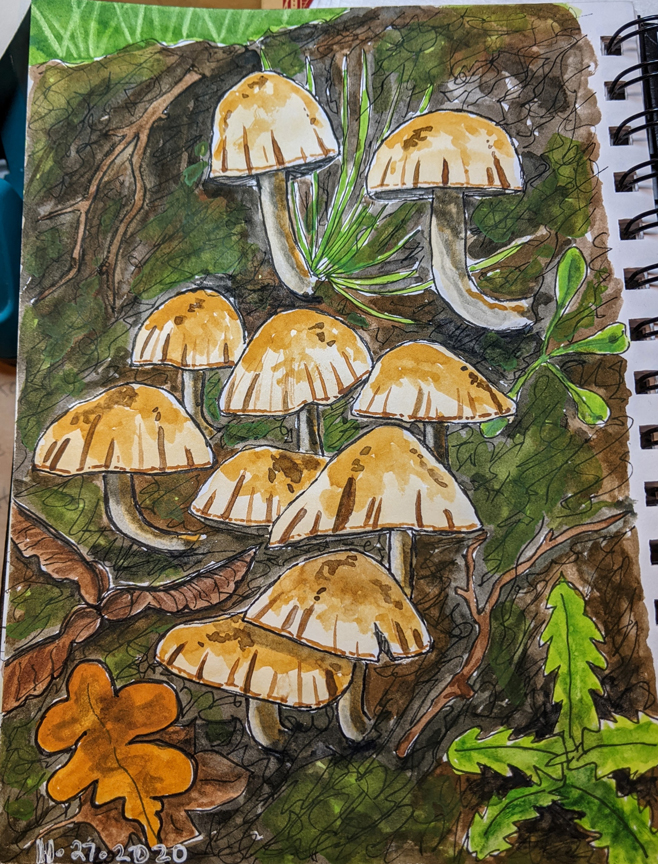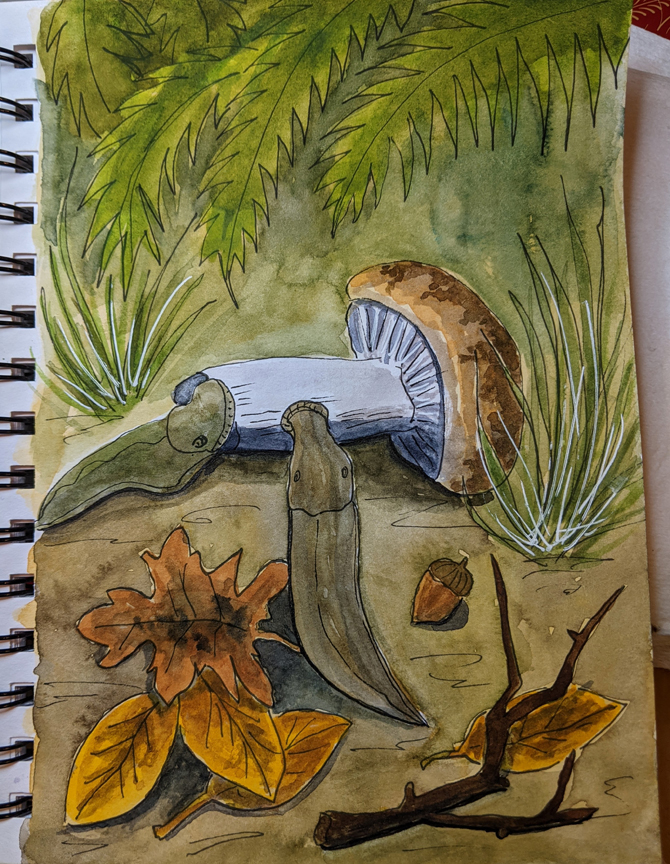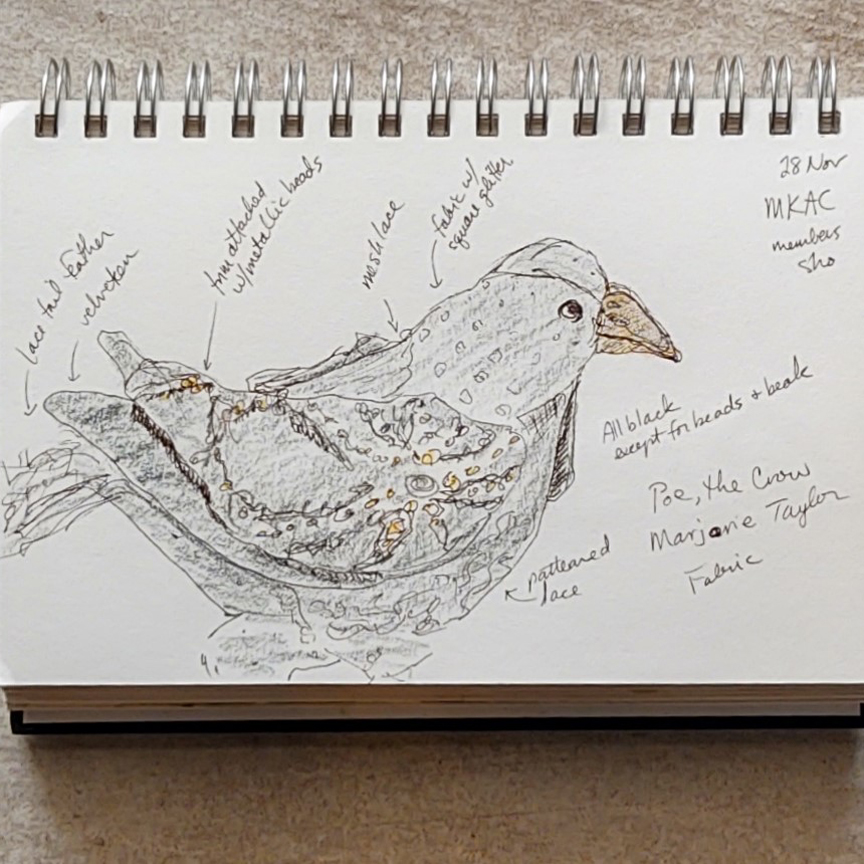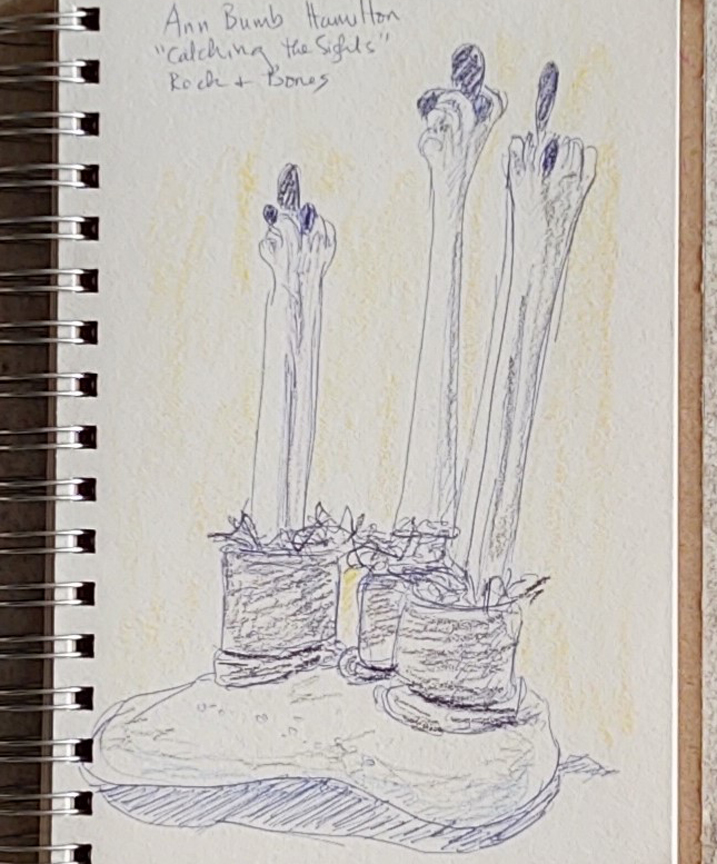 Daisy went to the members' show at Maude Kerns, but unhappy with colored pencils being so light, she went home & tried again!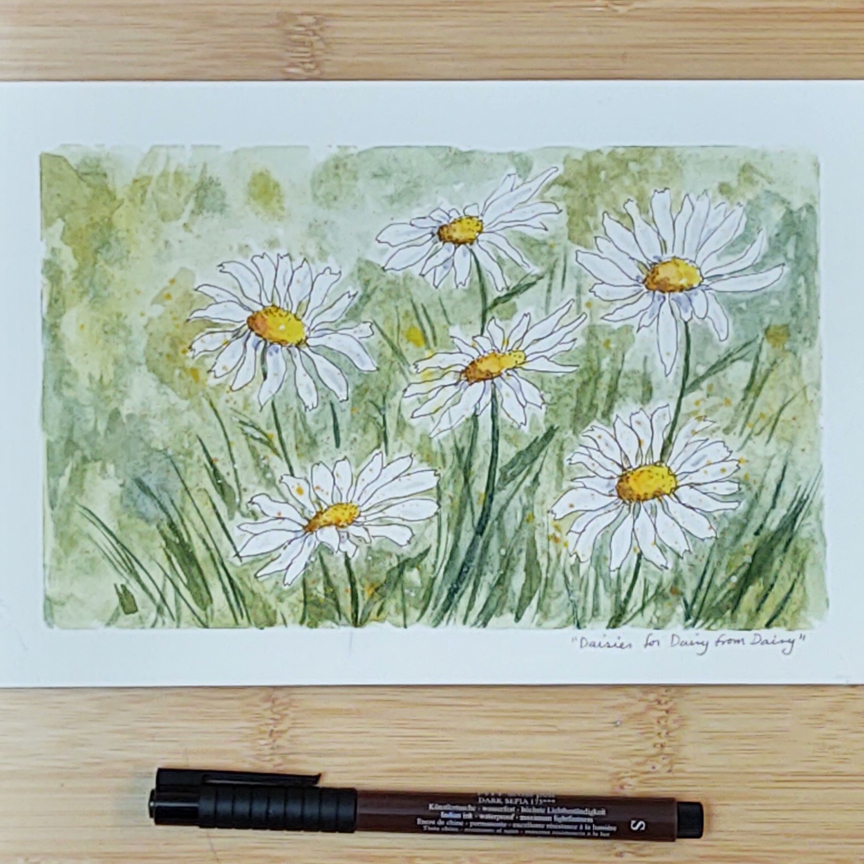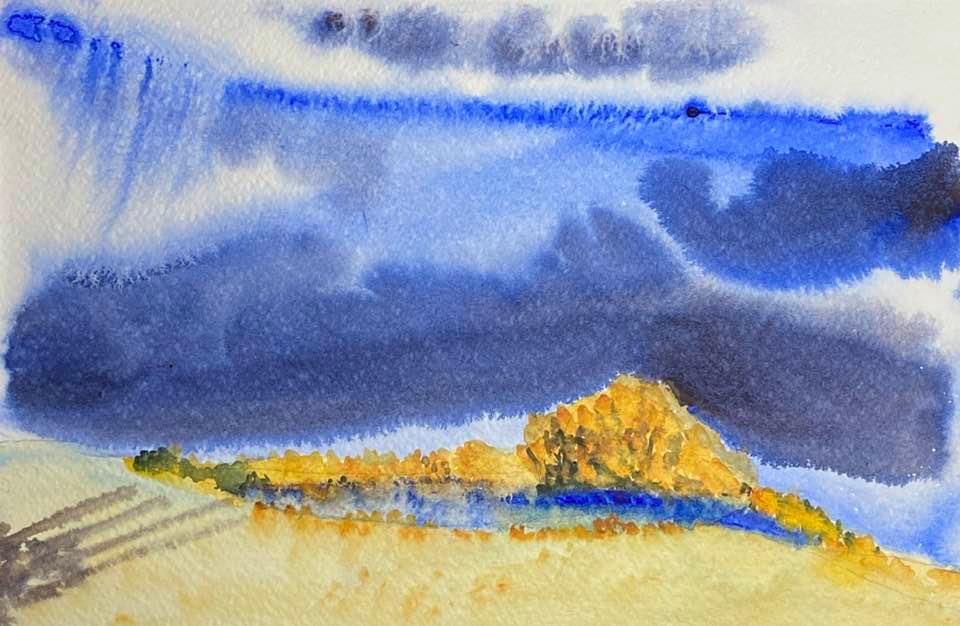 Bitty shared a favorite view, perfect for wet on wet watercolors!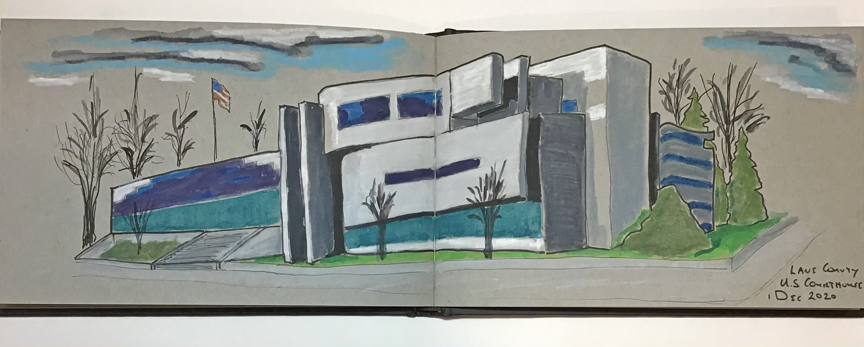 While Hugh was out walking, this view of the US Court House caught his eye – quite a challenge with curving metal, odd angles!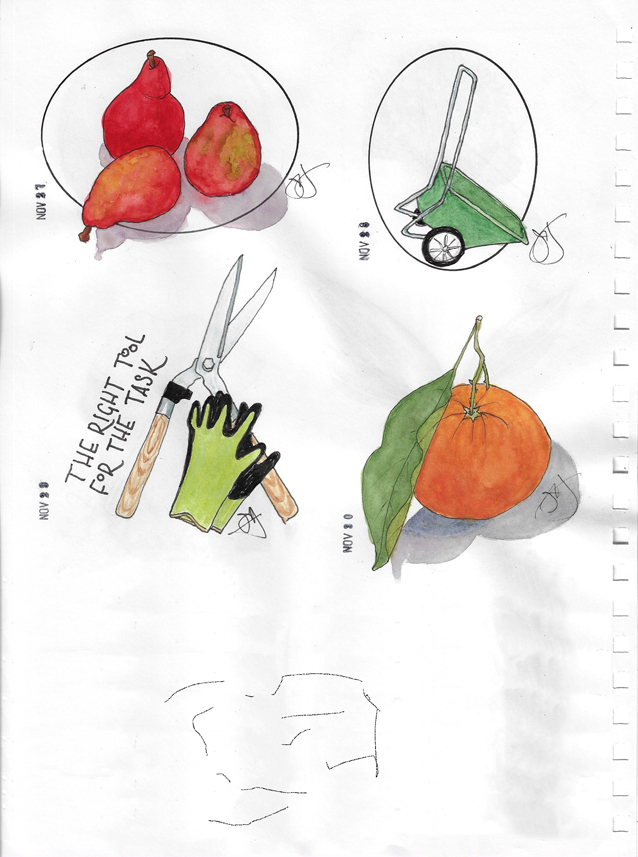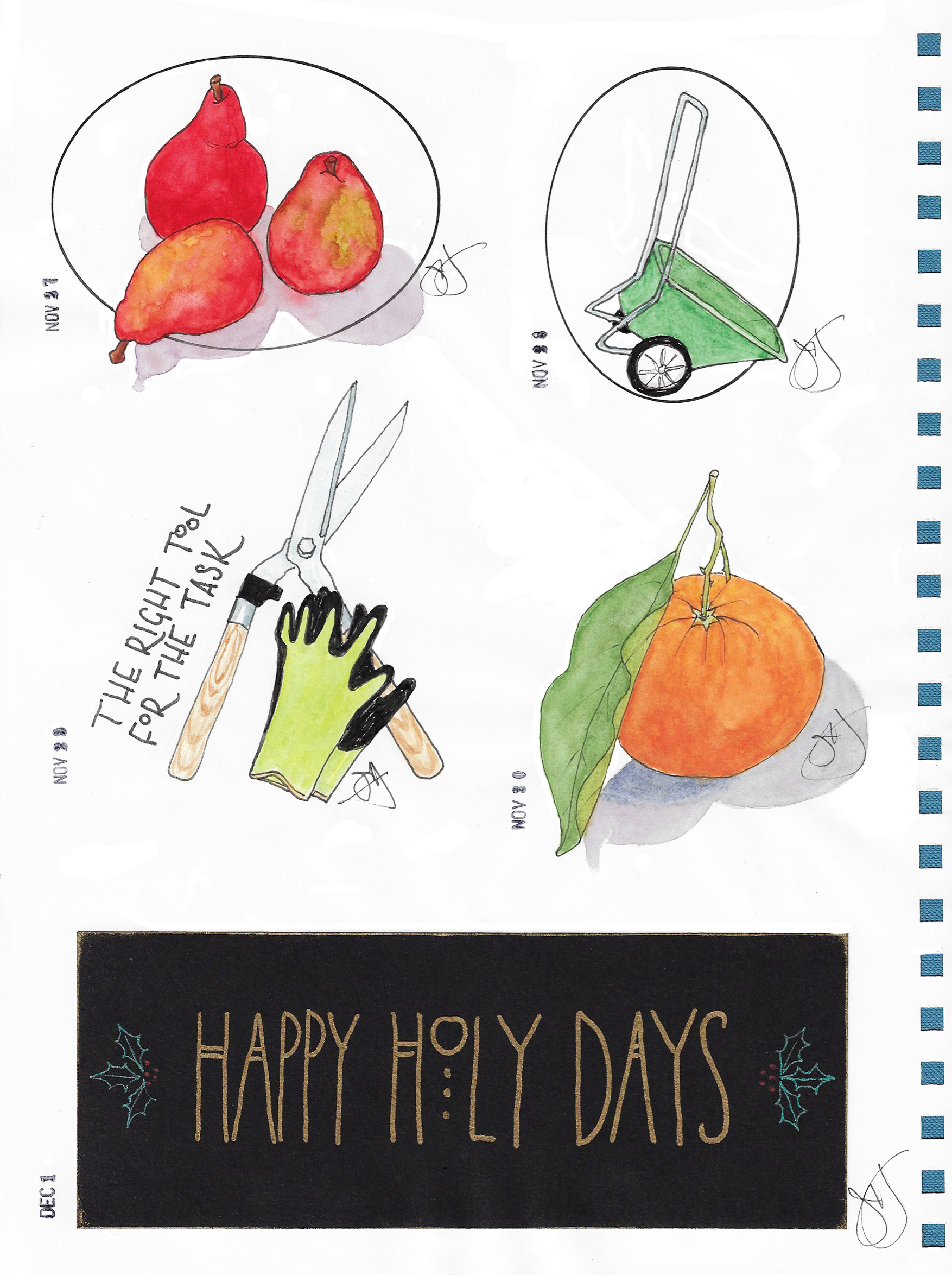 Jane has been frustrated with getting her daily sketches to scan as white paper. New hot press paper is thin, buckles with water, has markers showing through. Thank heaven for PhotoShop, she says.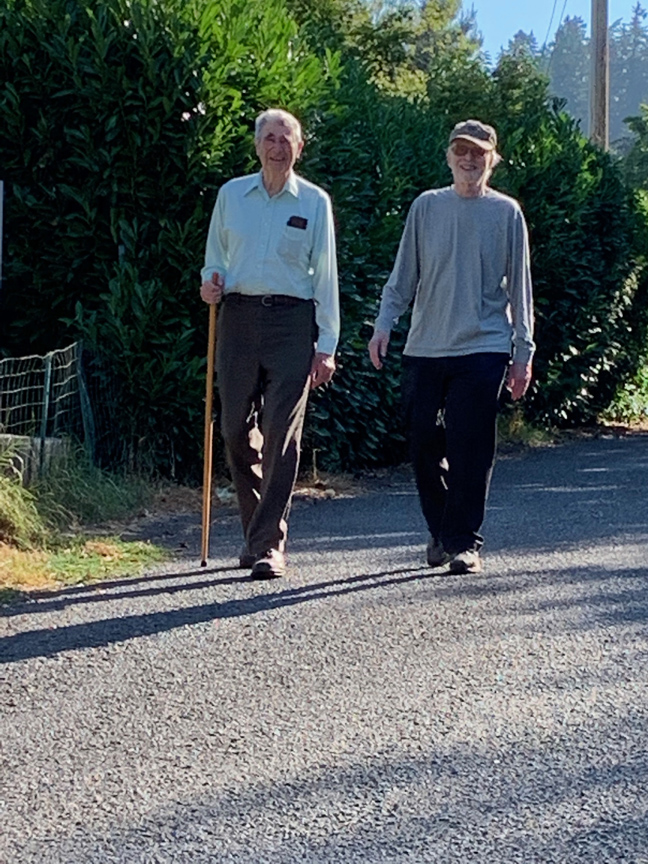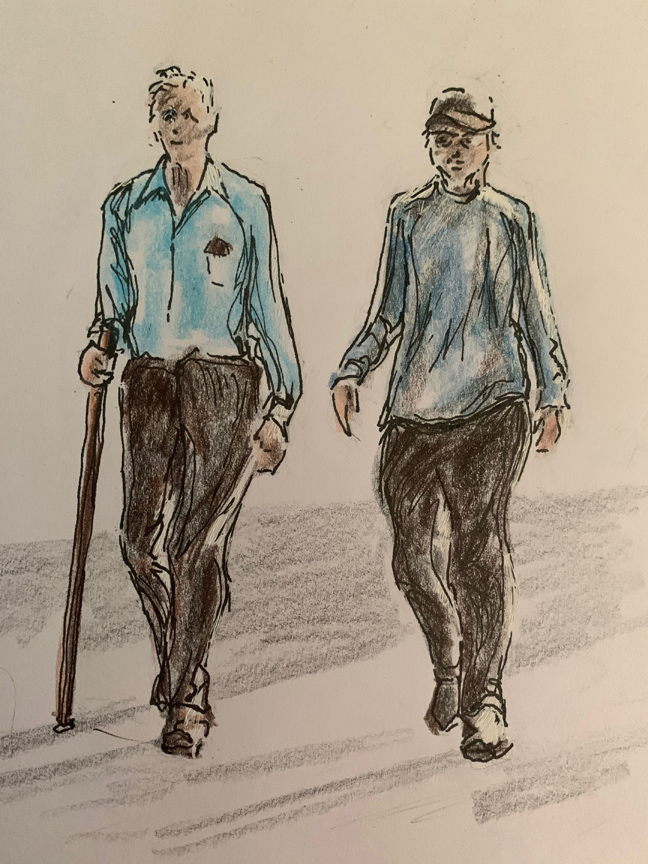 Marsha has two favorite neighbors who walk together. She did a preliminary sketch but wanted to go further, so took it to class: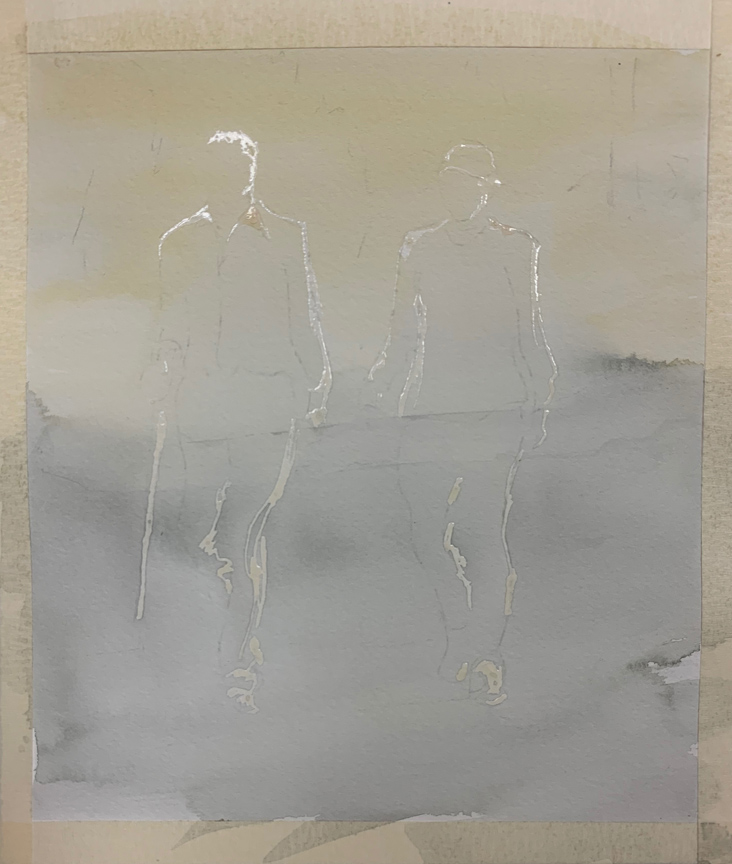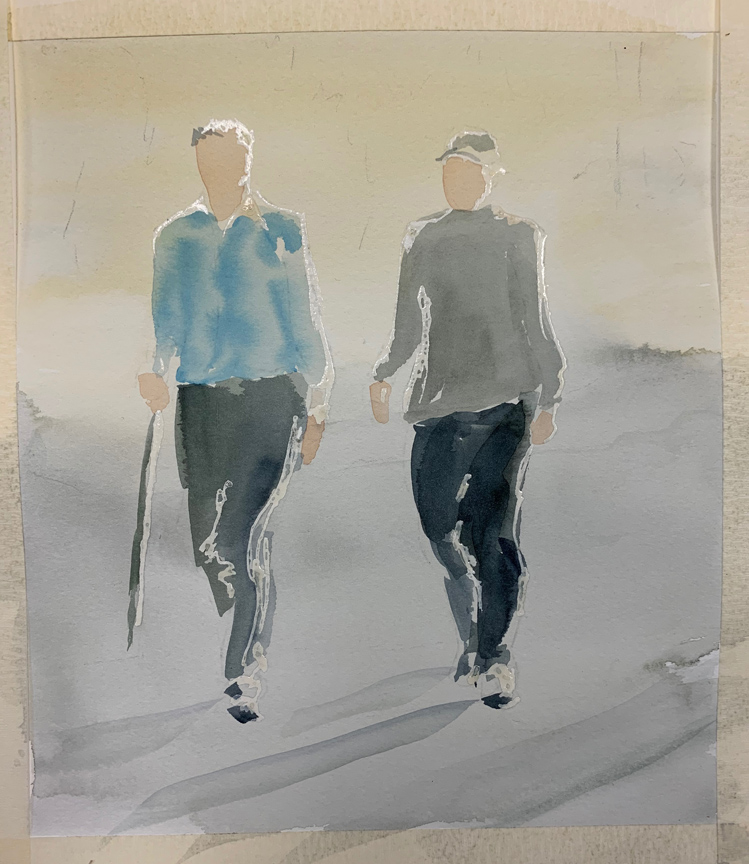 They used frisket resist in class, and she was urged stop stop here.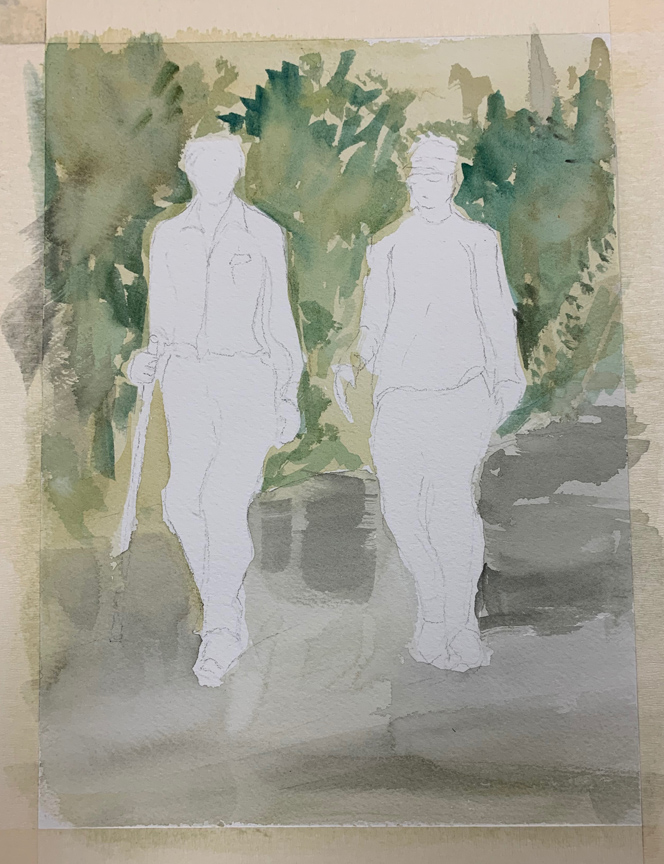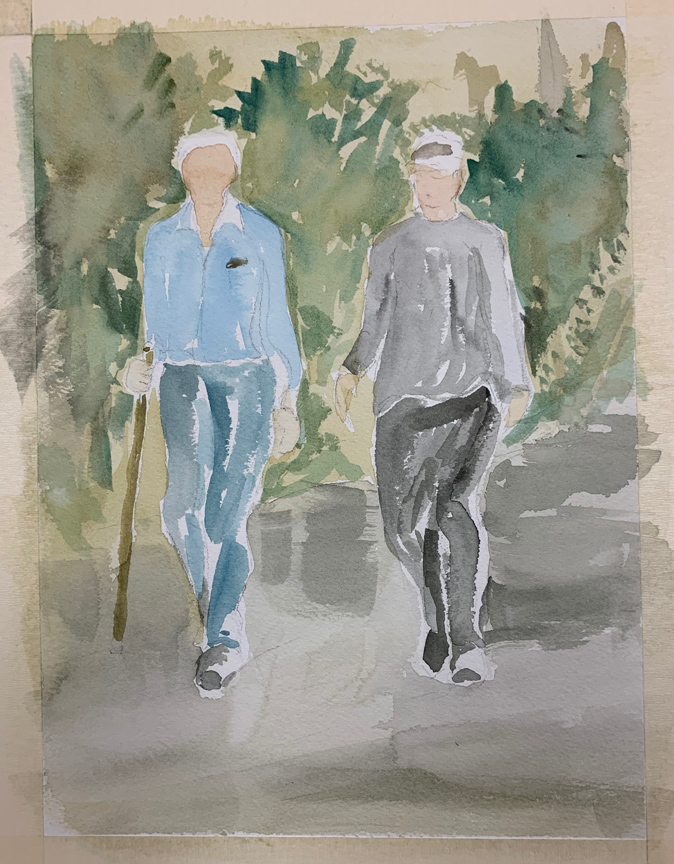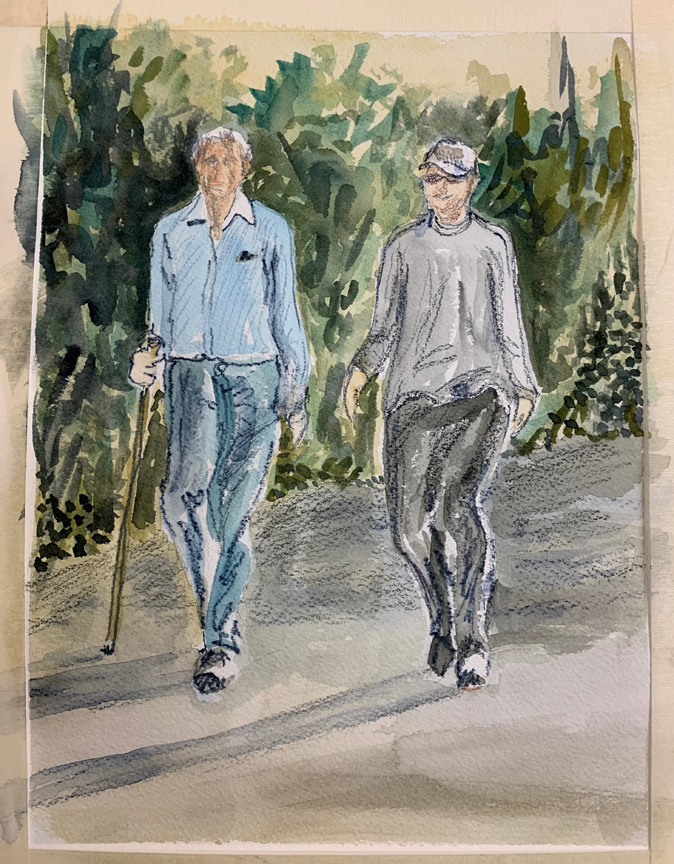 But Marsha wanted more color & details, so she started over at home. The thing we noted was how she kept the gestural effects so lively & true in each of them! Which one do you prefer?