Just because we're sketching from home doesn't mean we're not taking classes, giving each other ideas, presenting challenges…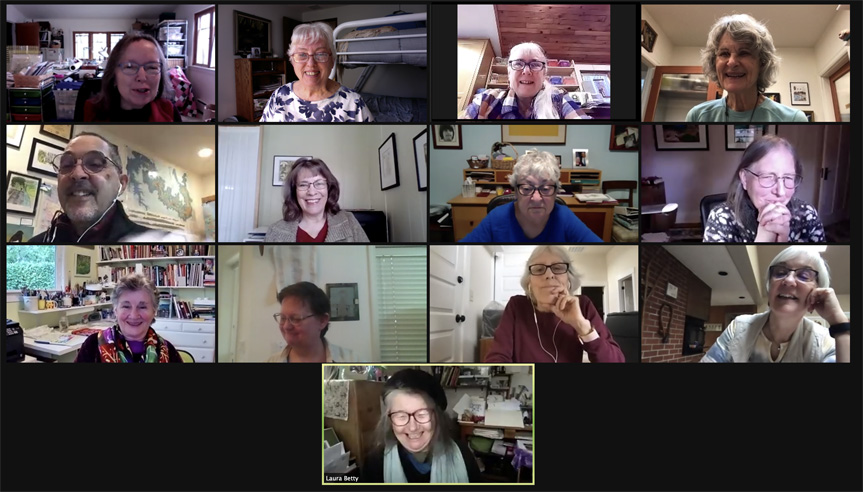 Marsha, Jane, Danita, Sandy, Hugh, Bev, Rita, Bitty, Lealan, Daisy, Barb So, Katie, Laura.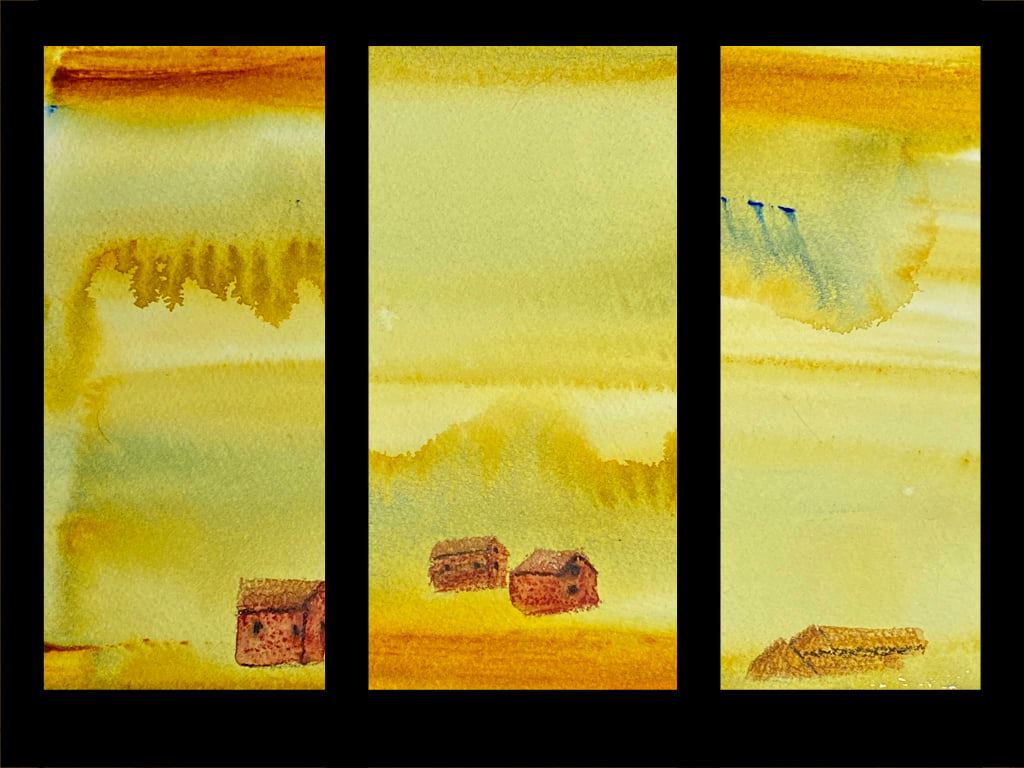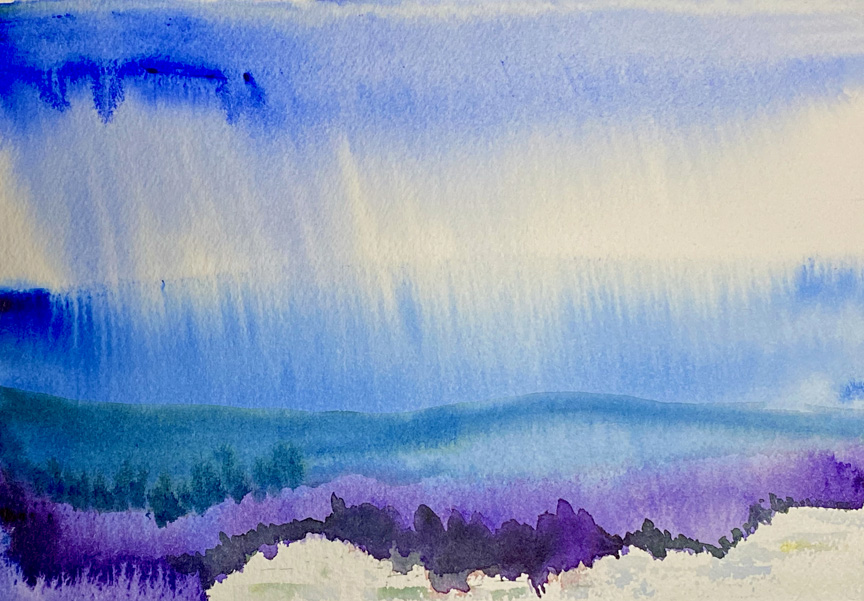 Bitty is taking a watercolor class through OAS – watercolor washes, divide them, turn pieces, add to them. Except that last one – WOW!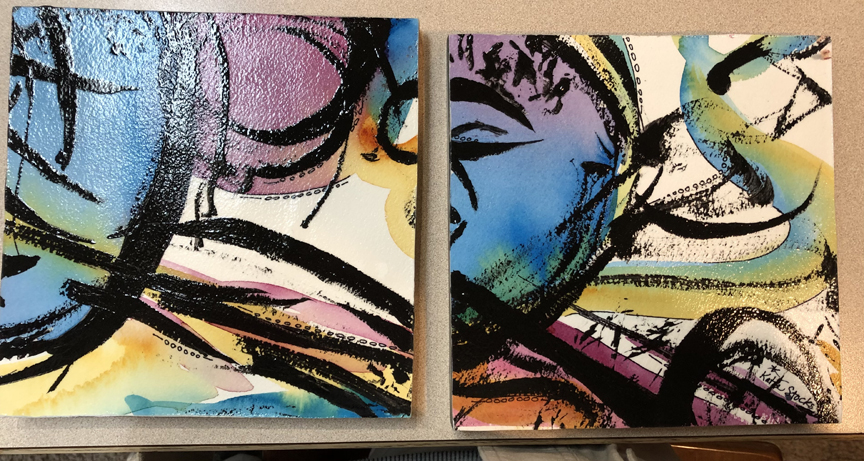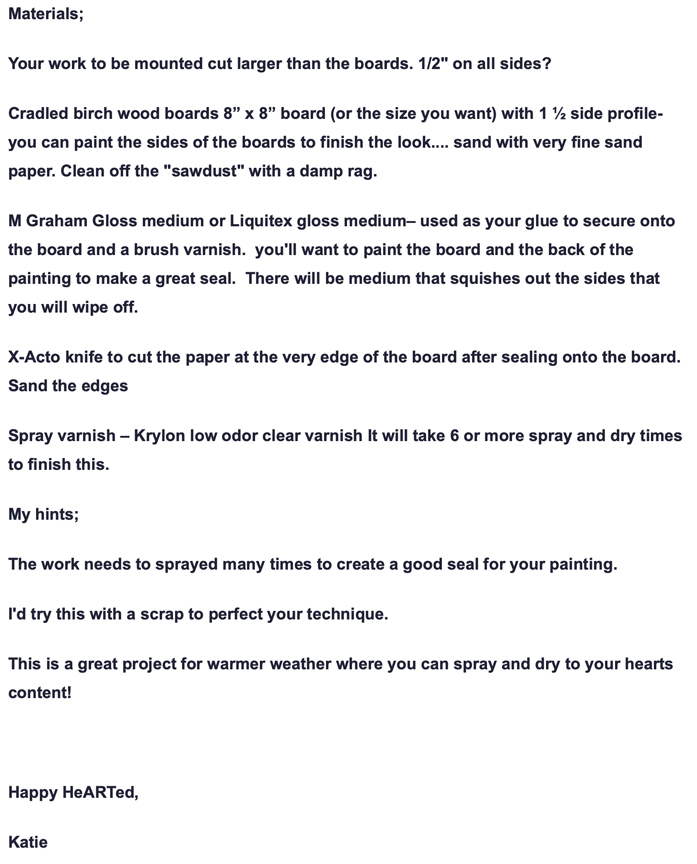 Katie had done the class before, and had an answer for how do you frame or mount these things! Click on the directions to use.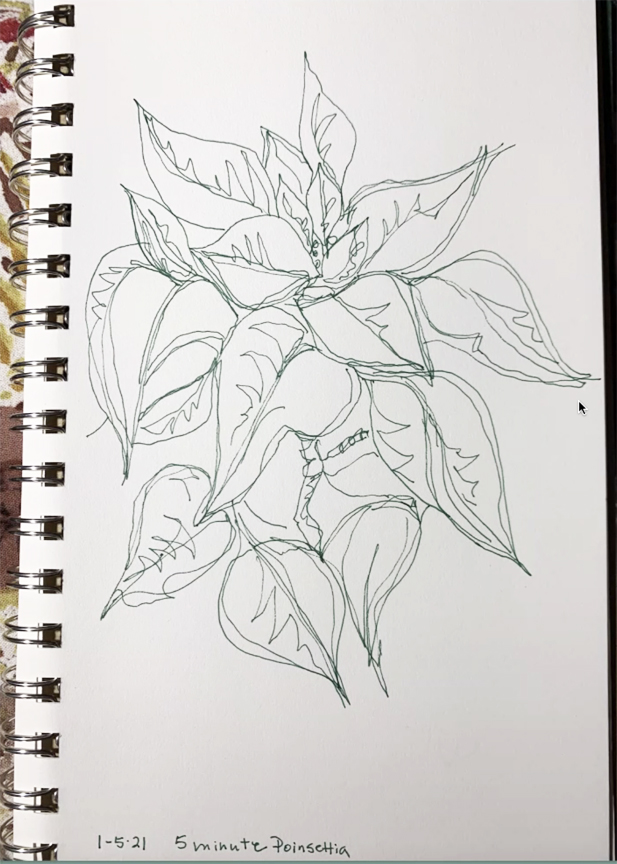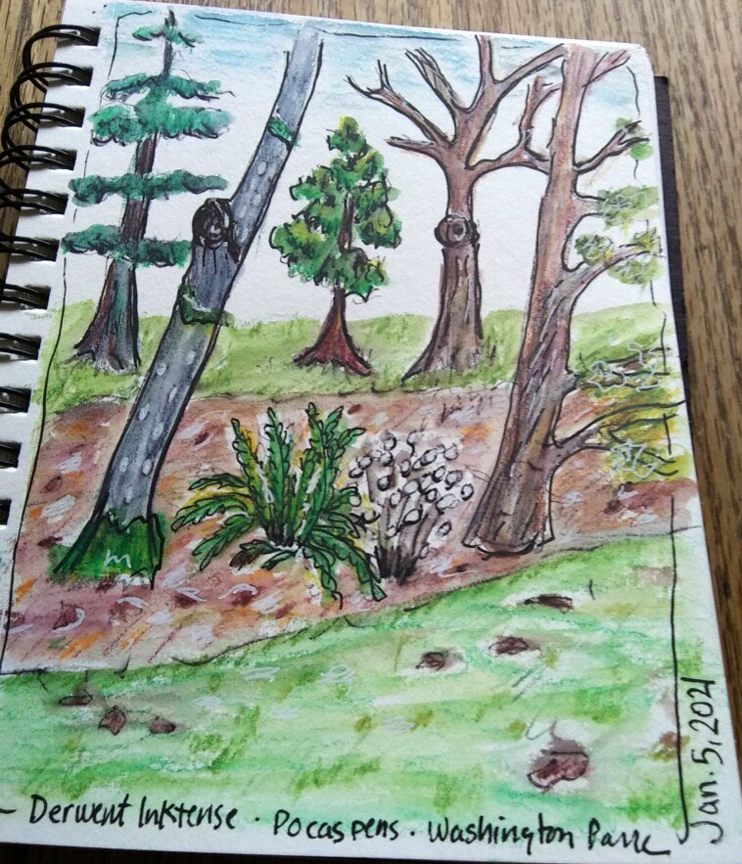 Marsha's taking the class, too, and shared the 5 minute sketch challenge.  Laura did a field trip & spent as long as she wished.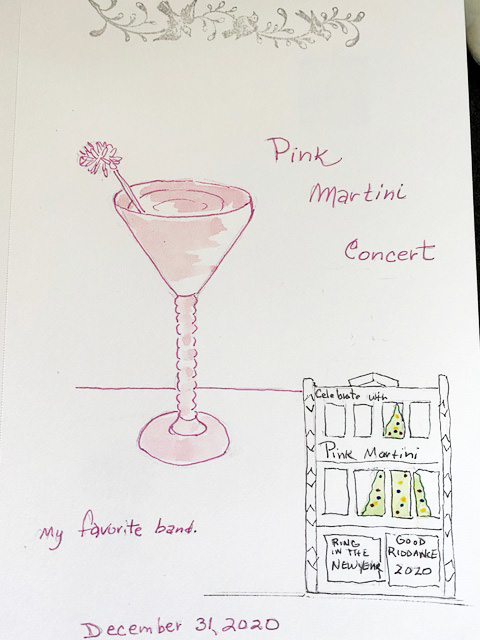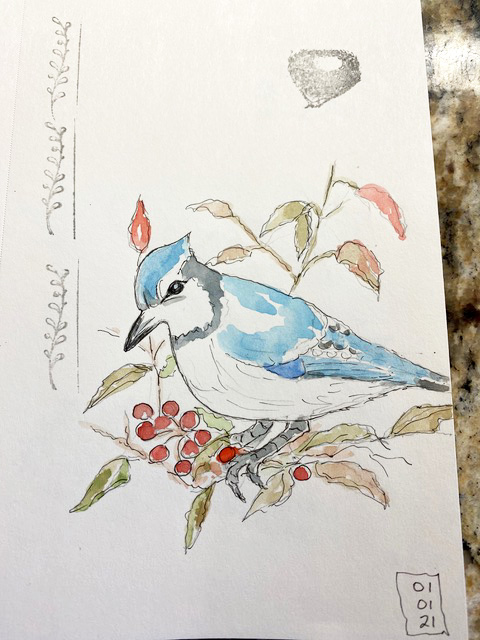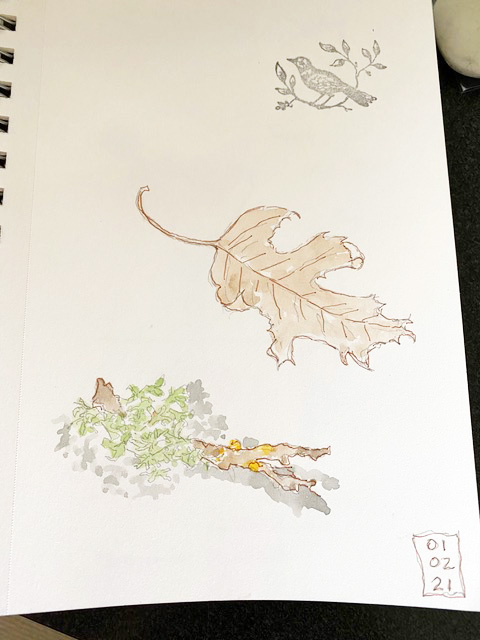 Barb So's sketches show that staying a home doesn't have to be boring – a concert on tv, the striking bird out the window, & leaves.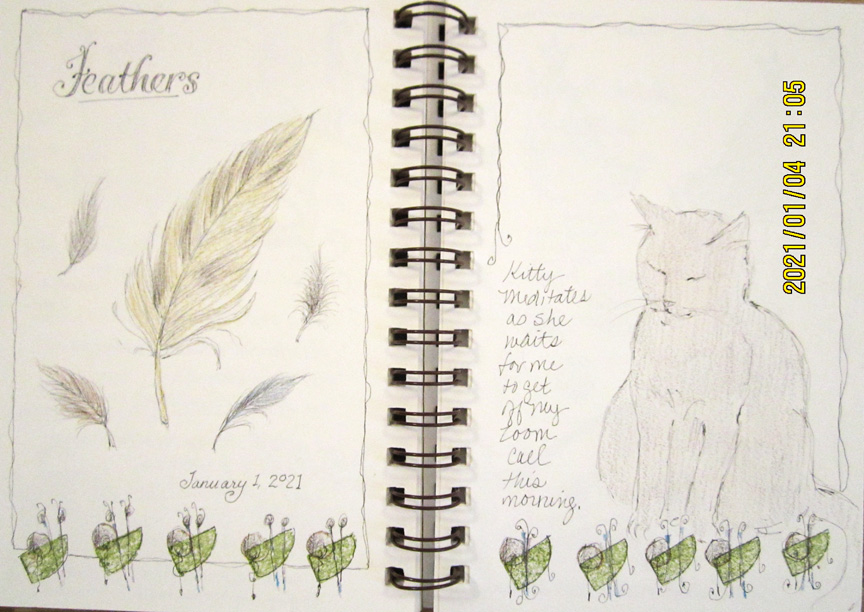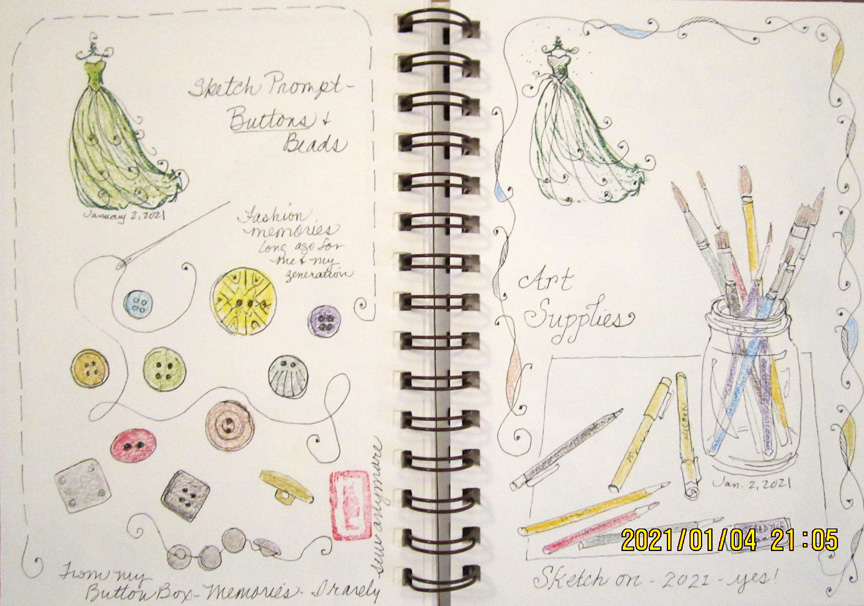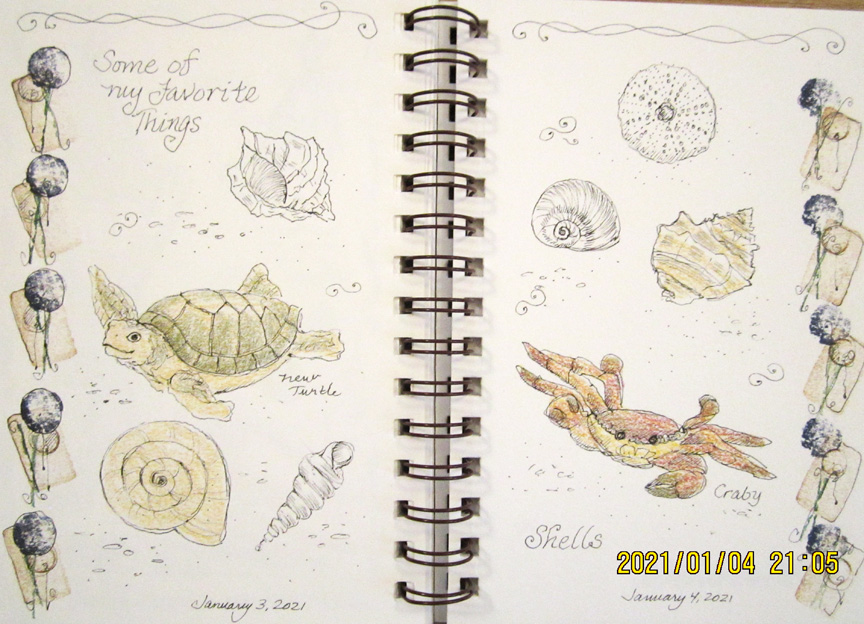 Please click to enlarge these delightful sketches from Bev who's living down at the coast now, & seeing interesting things to sketch.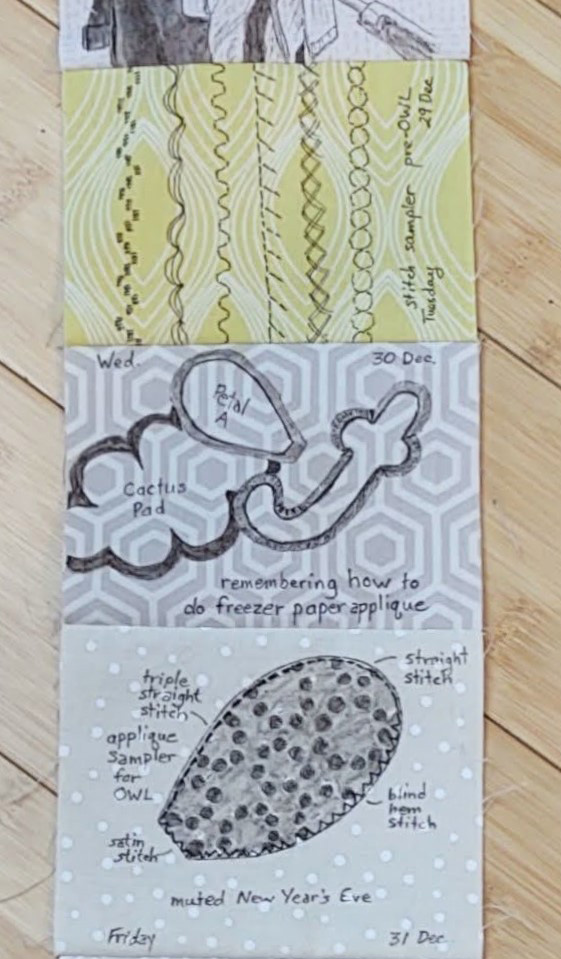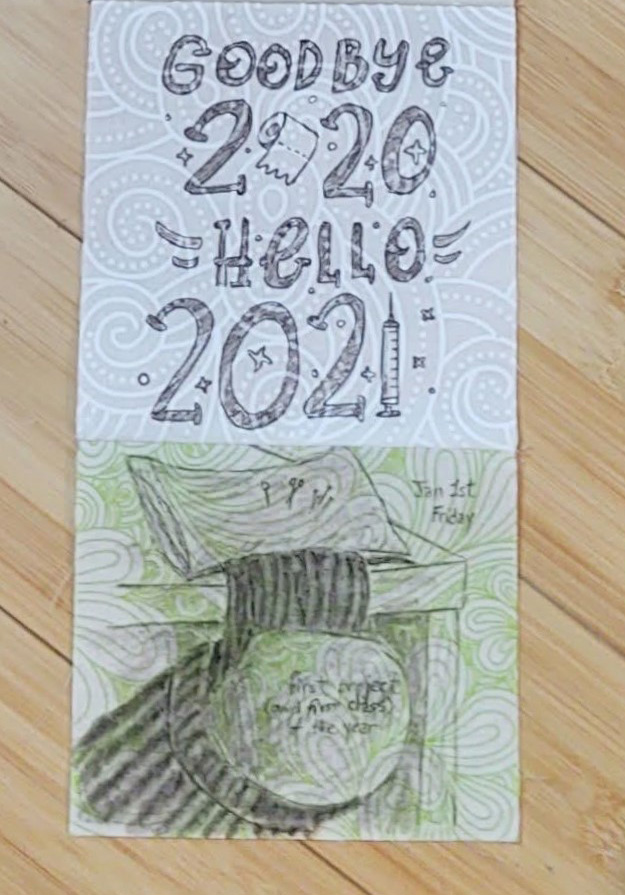 Daisy brings her interest in sketching to her quilt making – here are some quilt blocks to capture memories of 2021, sketched in b&w.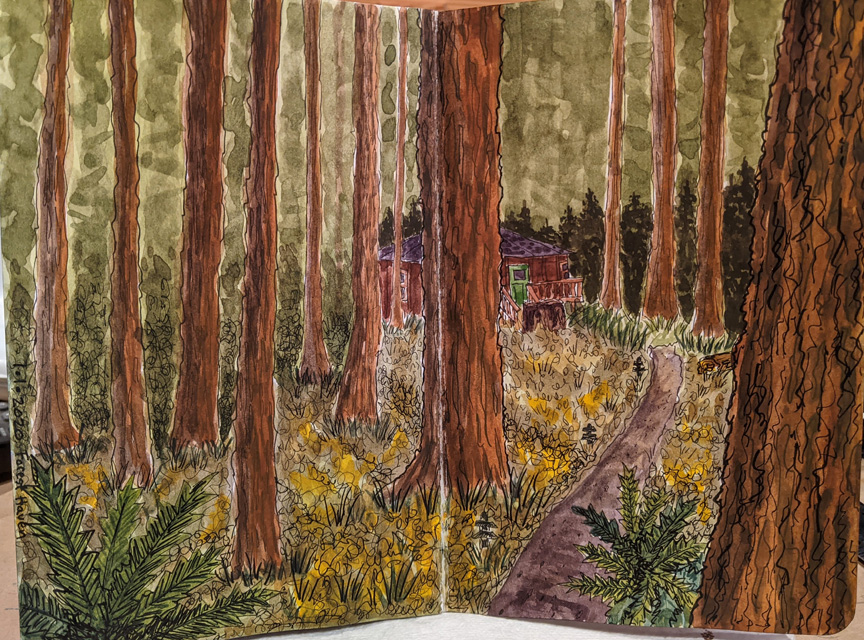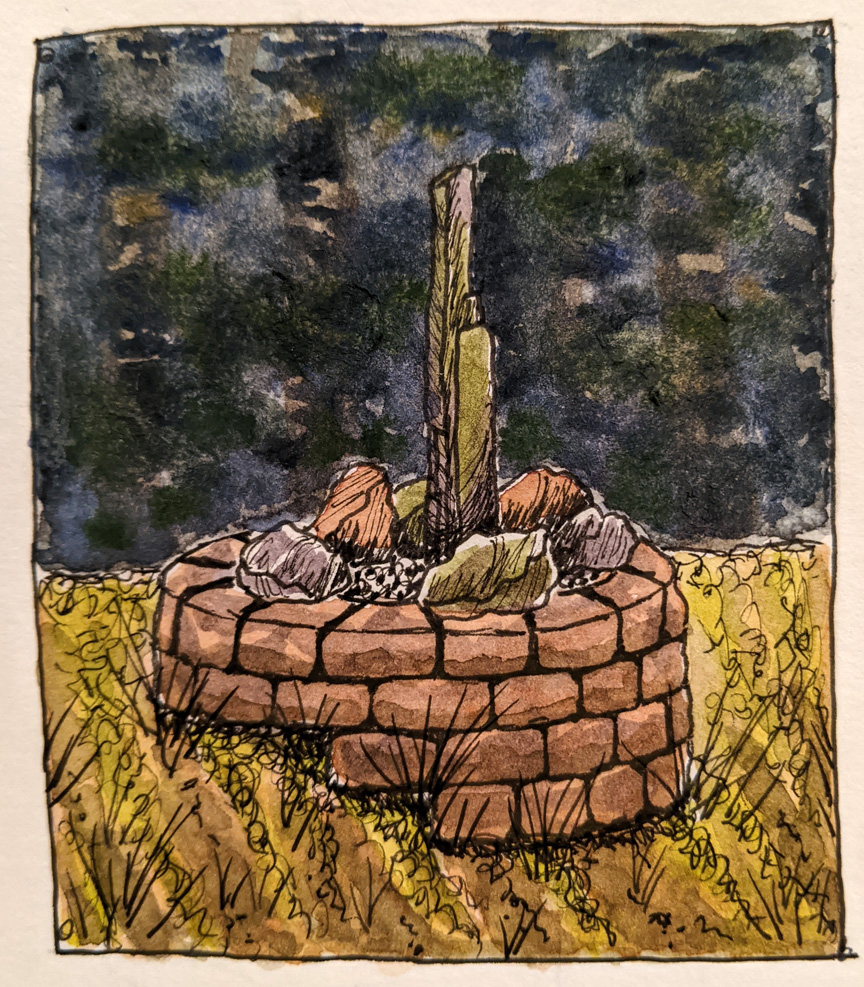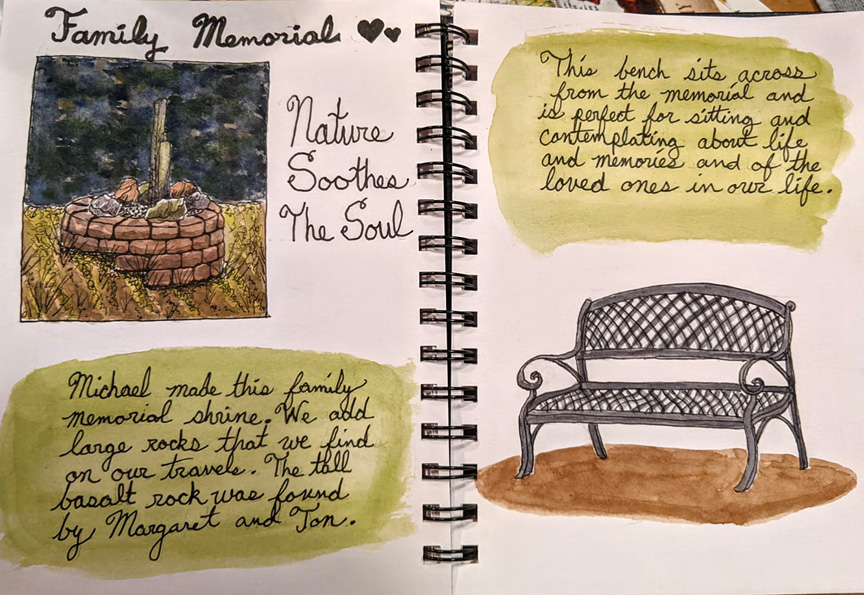 Staying at home for Danita means lots of room outside to explore. She's also exploring how to add text to her sketchbook pages. Nice!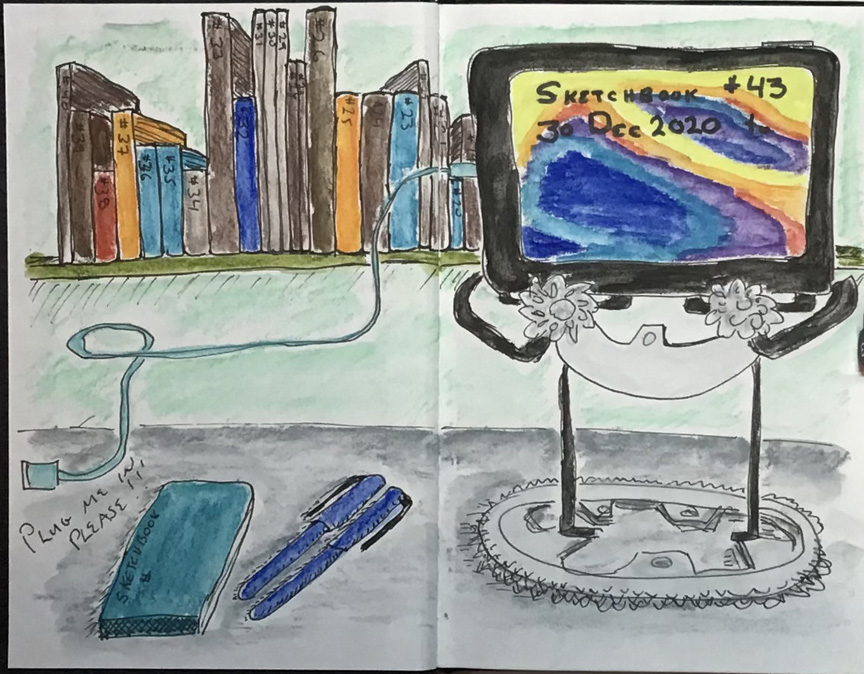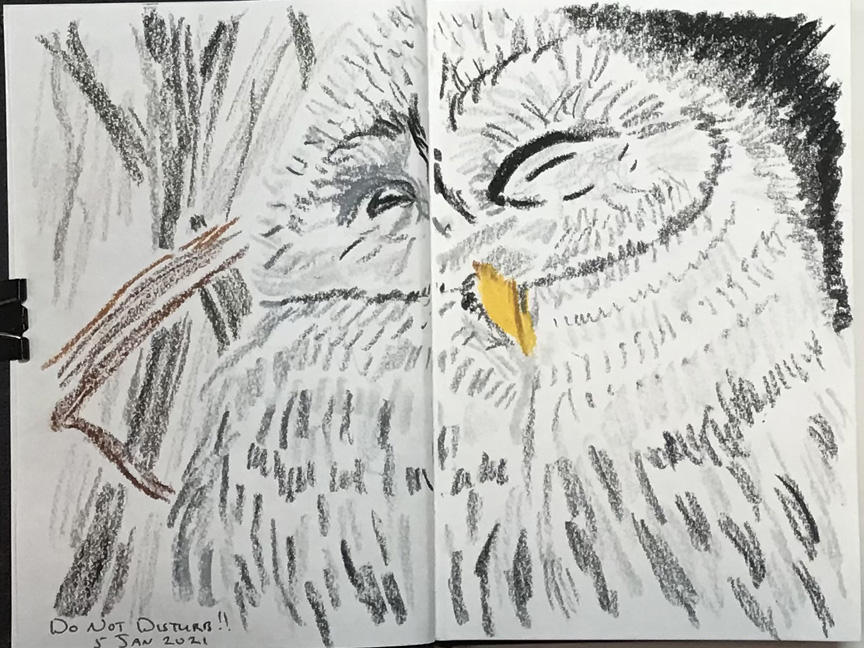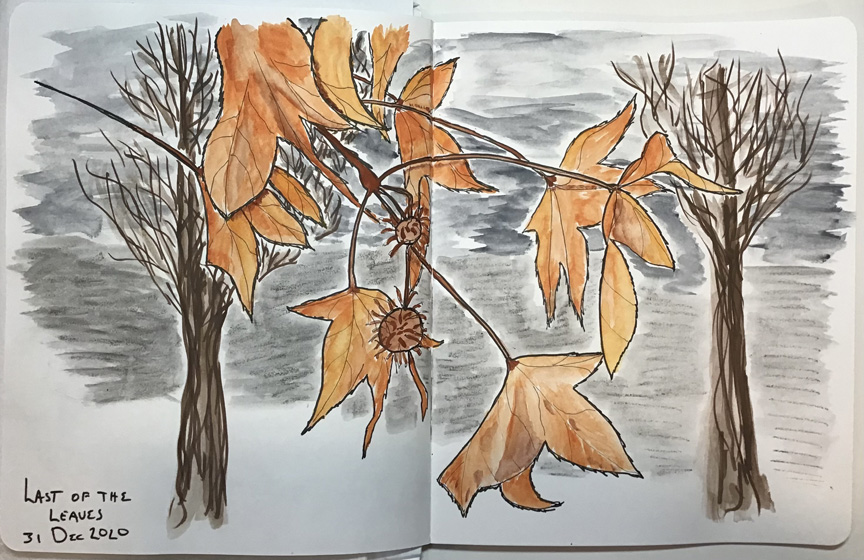 Staying home for Hugh always means daily walking, too. That artist's eye is busy wherever he is: desk, owl in a tree, autumn leaves.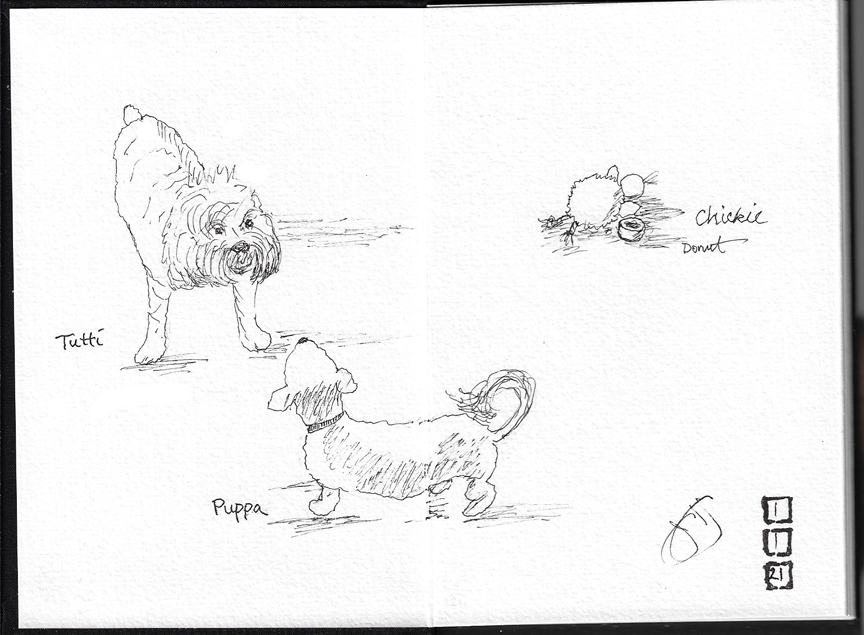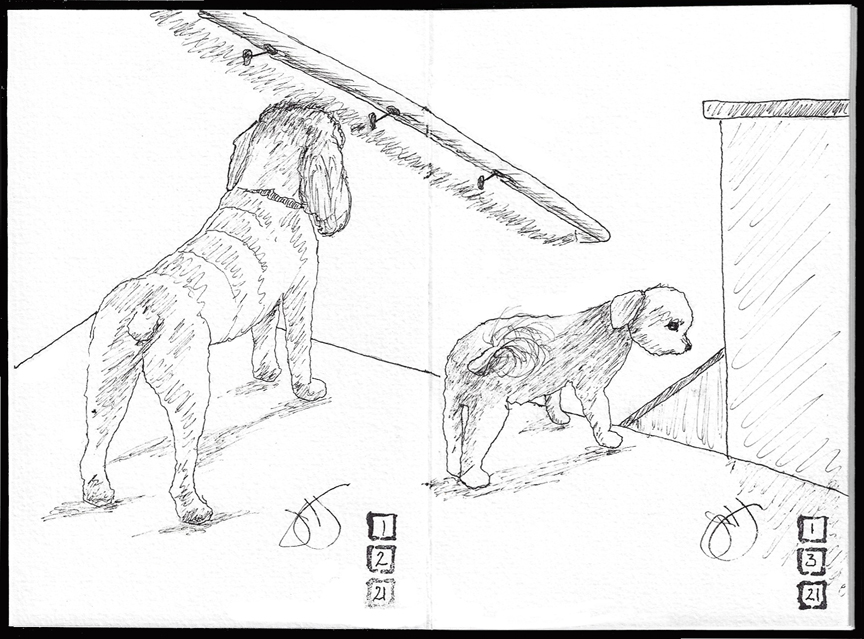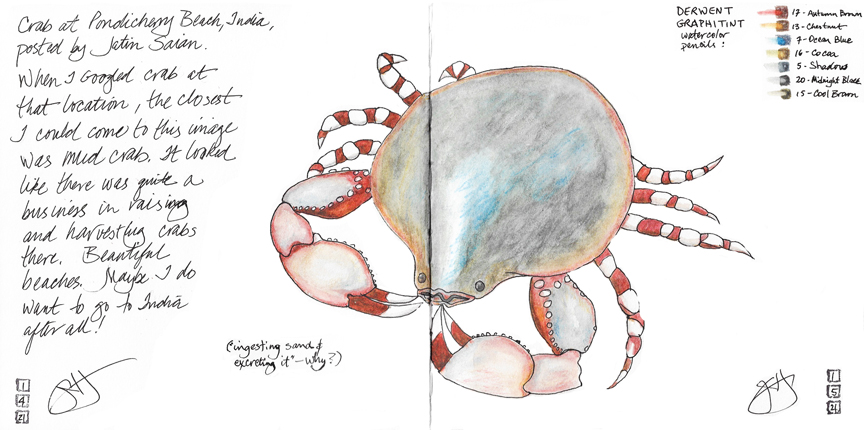 Jane is on a search for the "perfect" daily sketchbook. A small (4×6″) accordion fold can be one day or two. Larger 8″ square folds out too.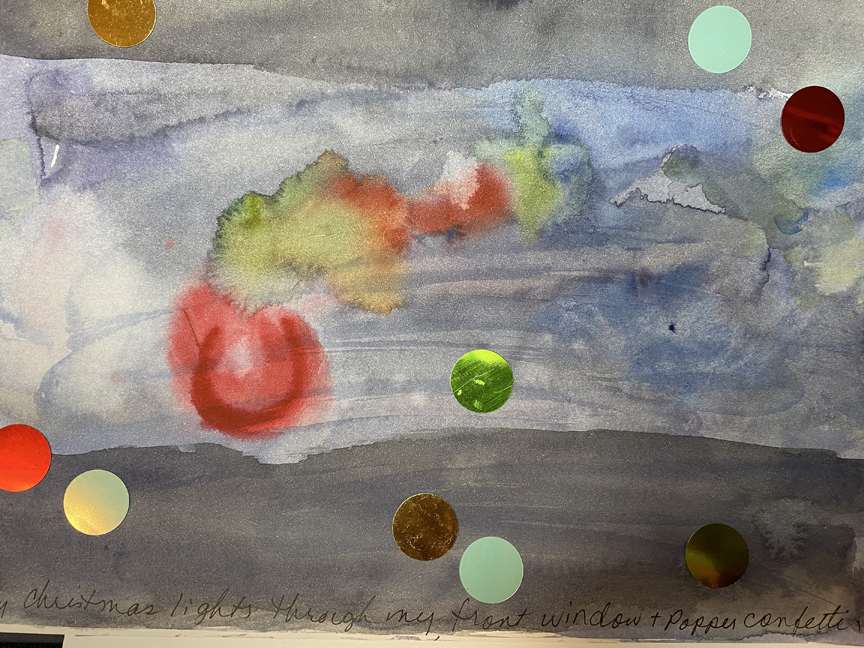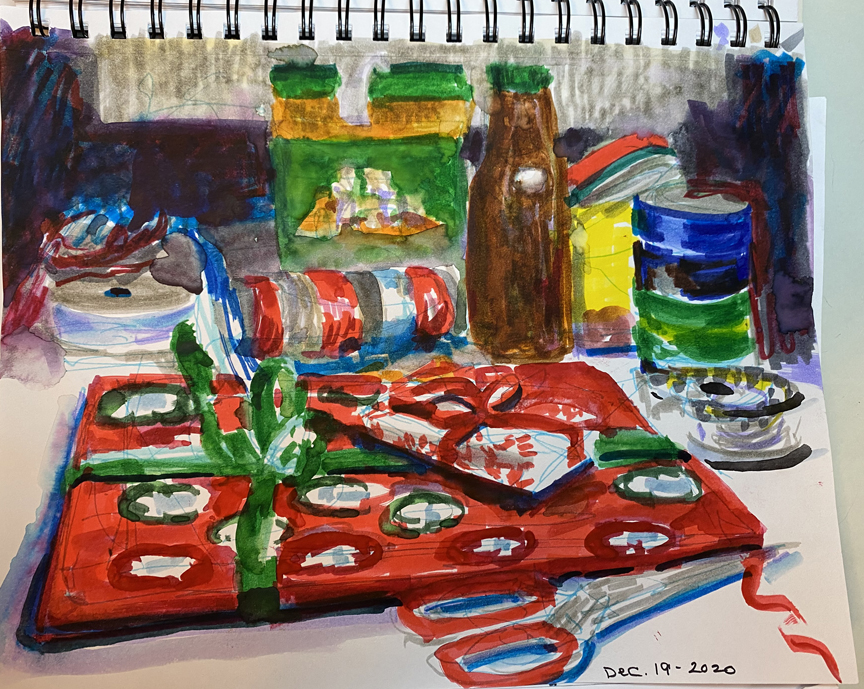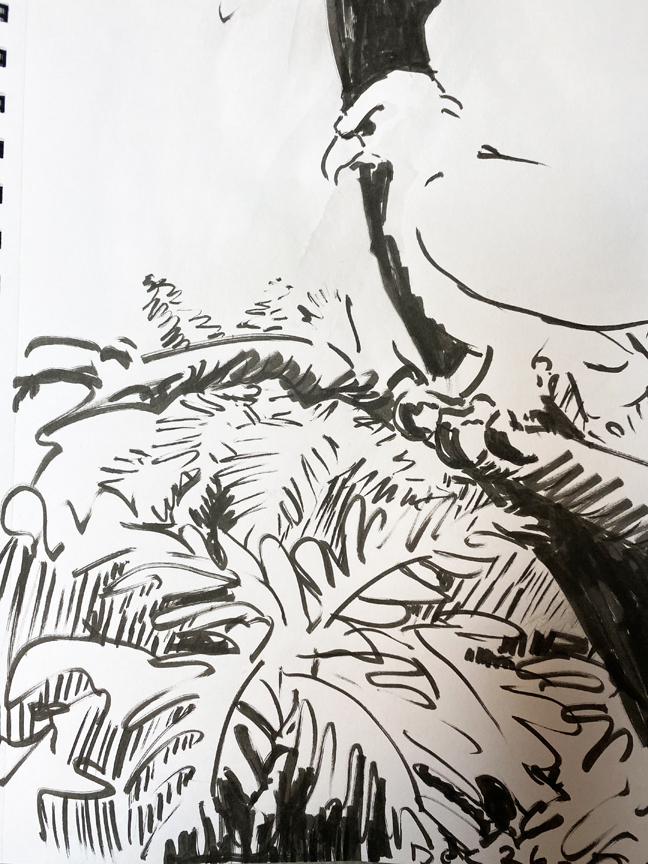 Lealan has been busy capturing holiday lights with watercolor, present wraping with markers, and the eagle in a tree in b&w.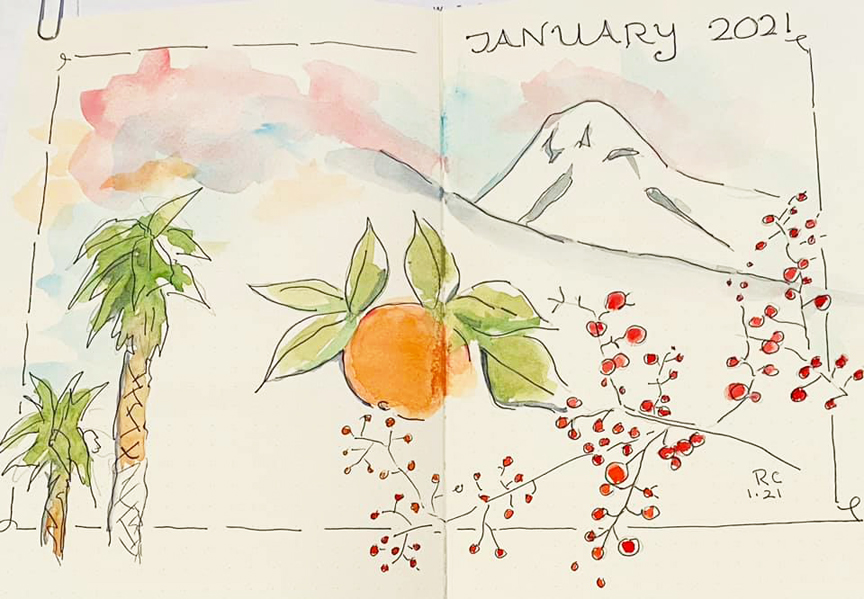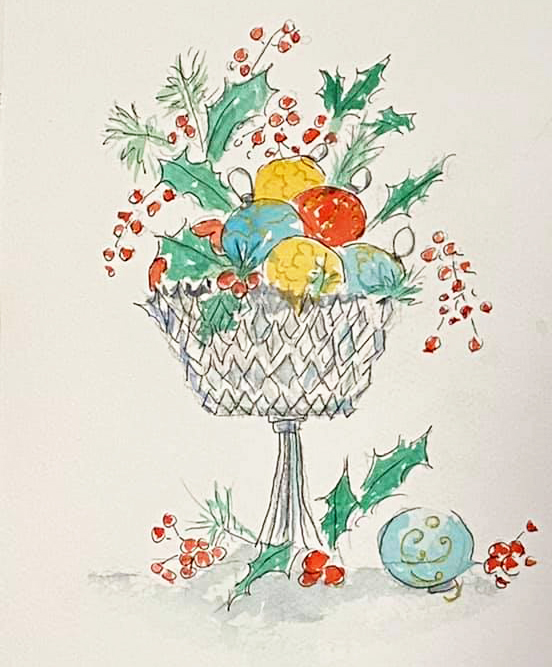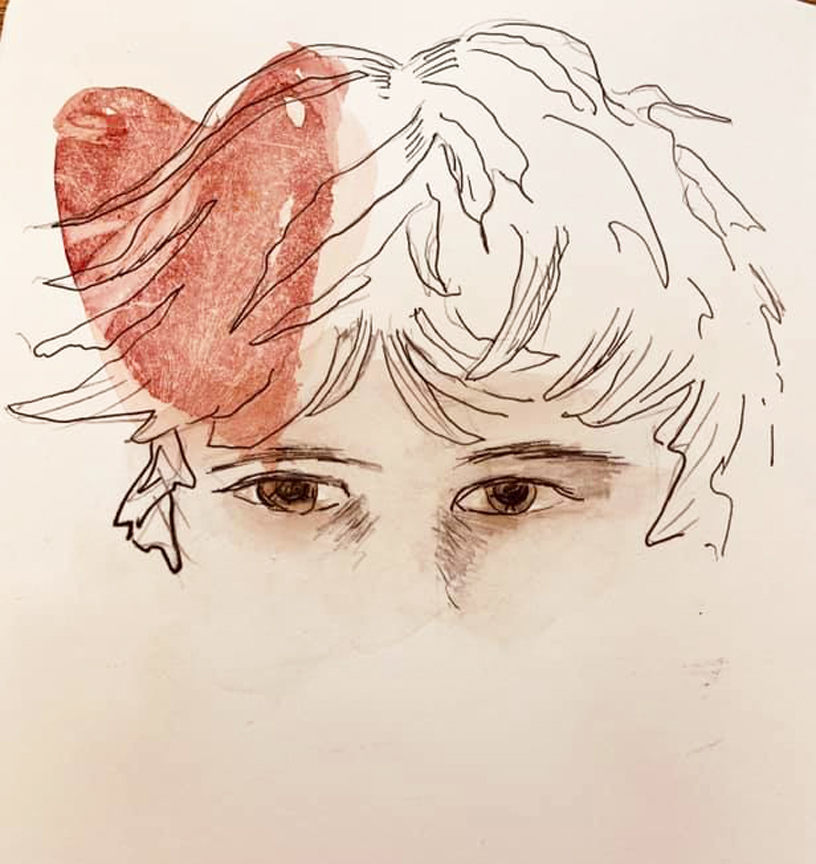 Rita was playing with a layout for her annual "travel" (at home) journal, a crystal vase of ornaments, and a dear young friend.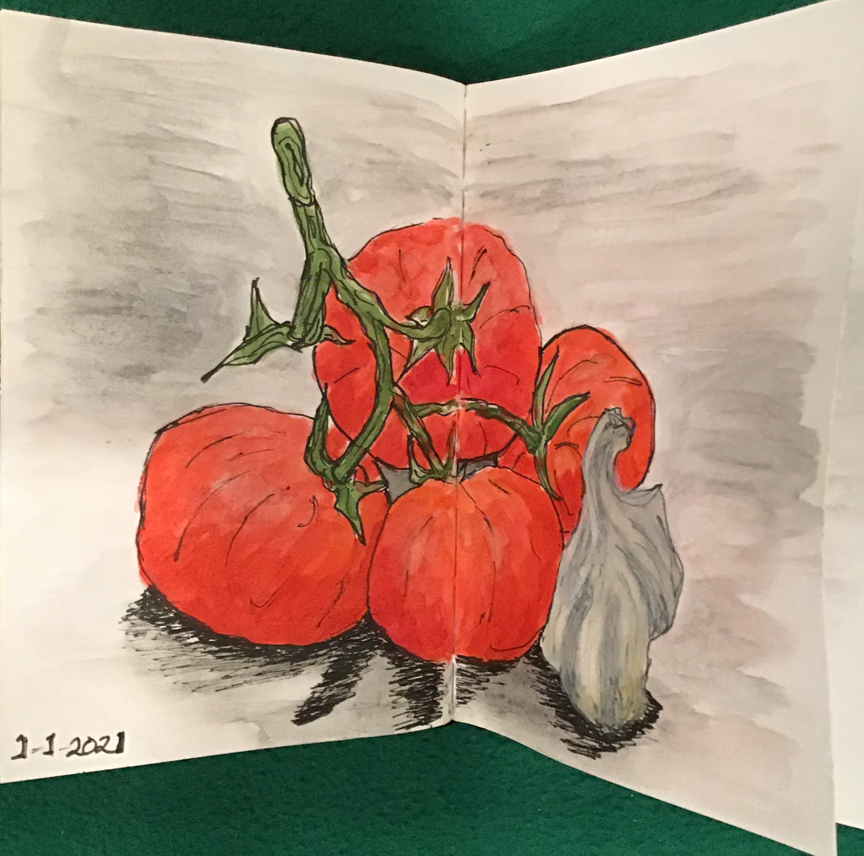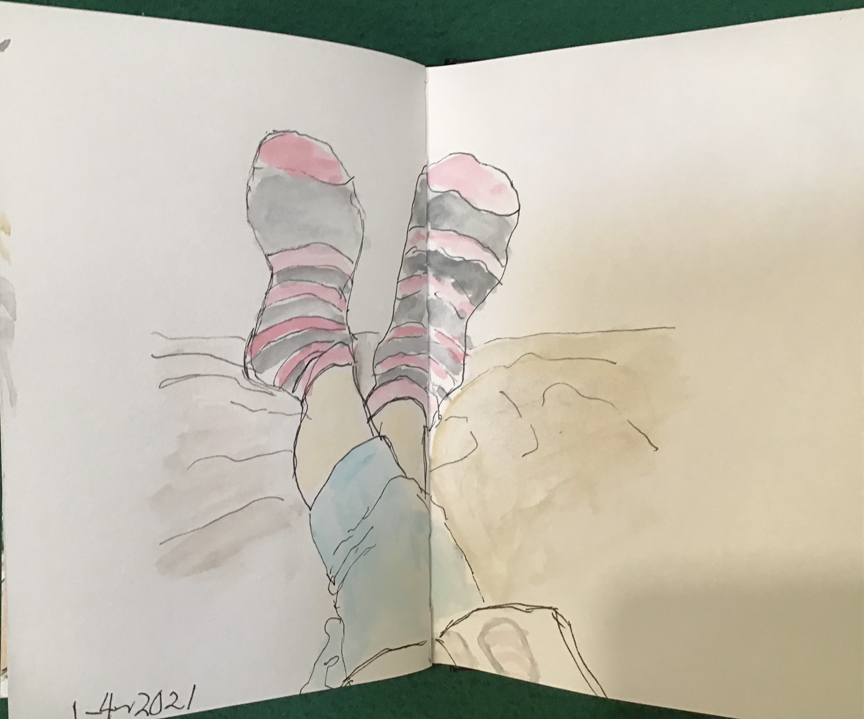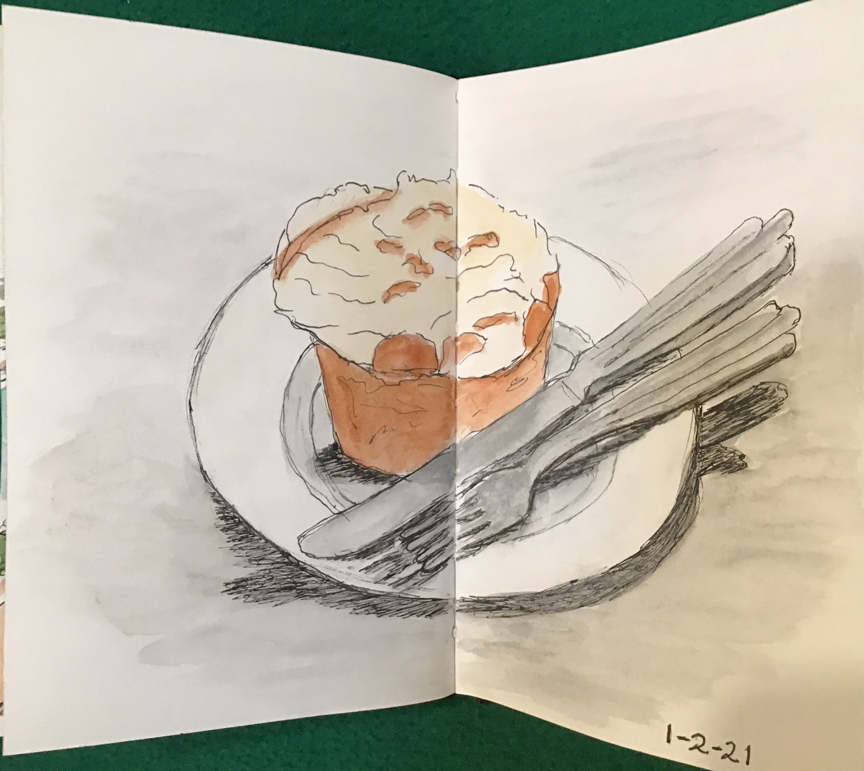 Sandy took the advice "sketch what's in front of you" seriously – veggies on the counter top, her own feet in socks, breakfast muffin.