Zooming from home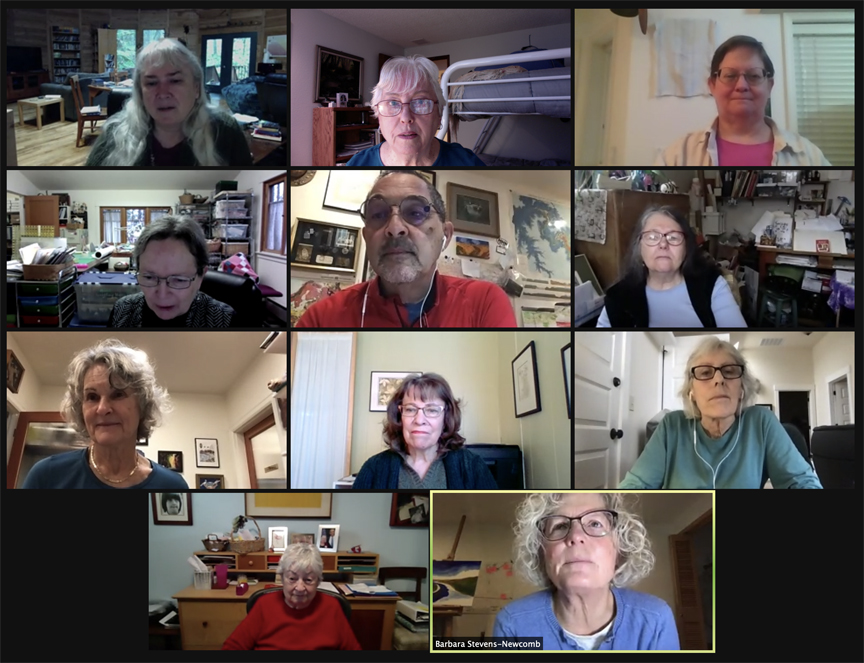 Danita, Jane, Daisy, Marsha, Hugh, Laura, Sandy, Bev, Barb So.& Rita. Barb S-N visited & showed us some watercolor work.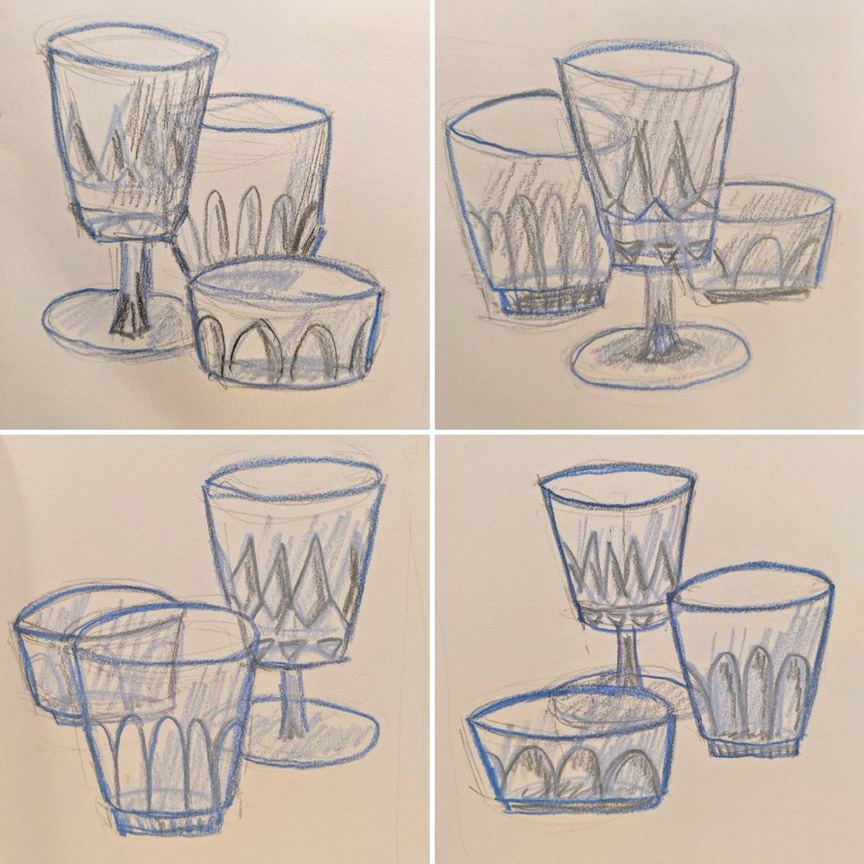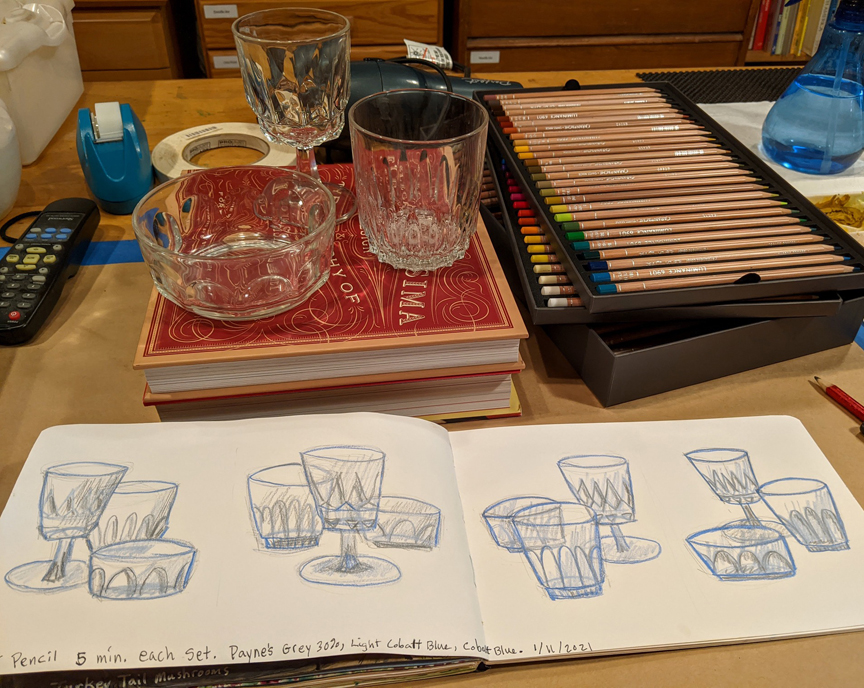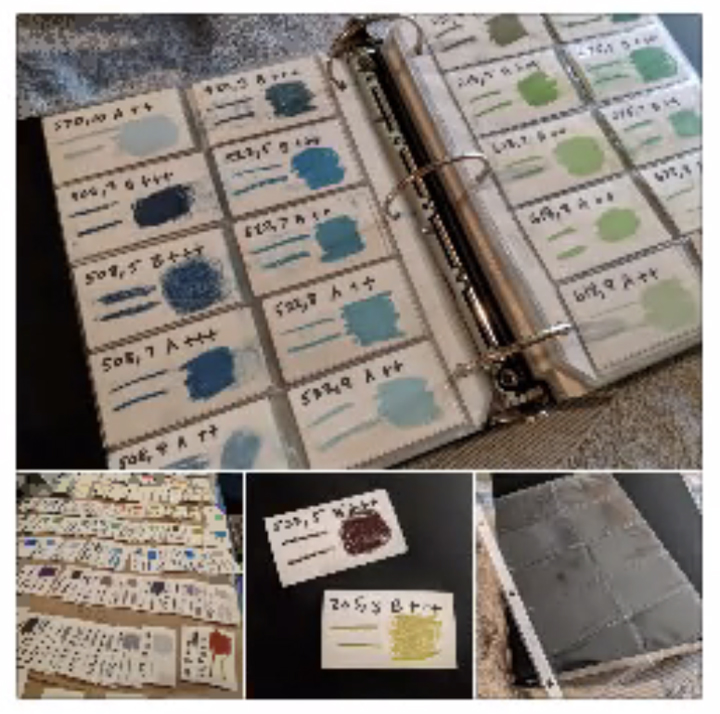 Danita did 4 views of crystal by moving the book 1/4 turn! She also did color swatches for her inherited pastels – great idea.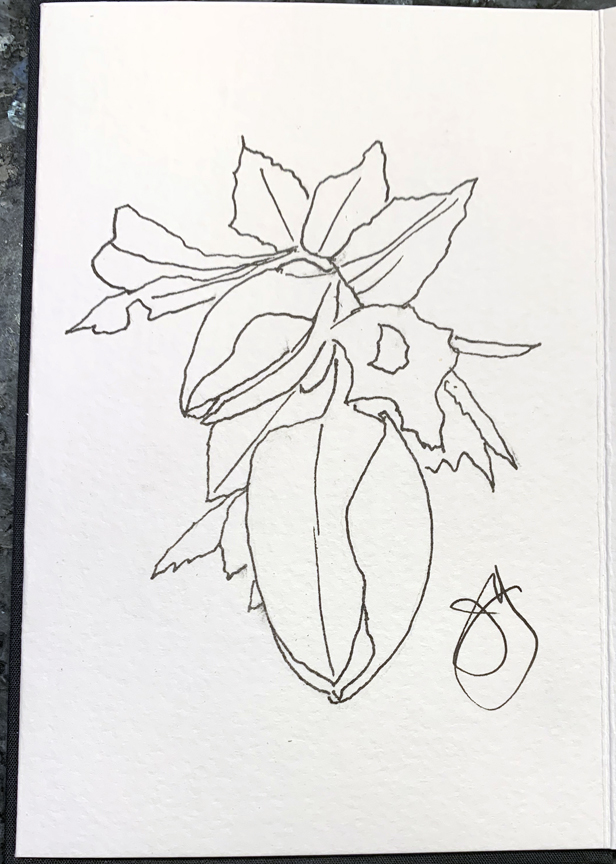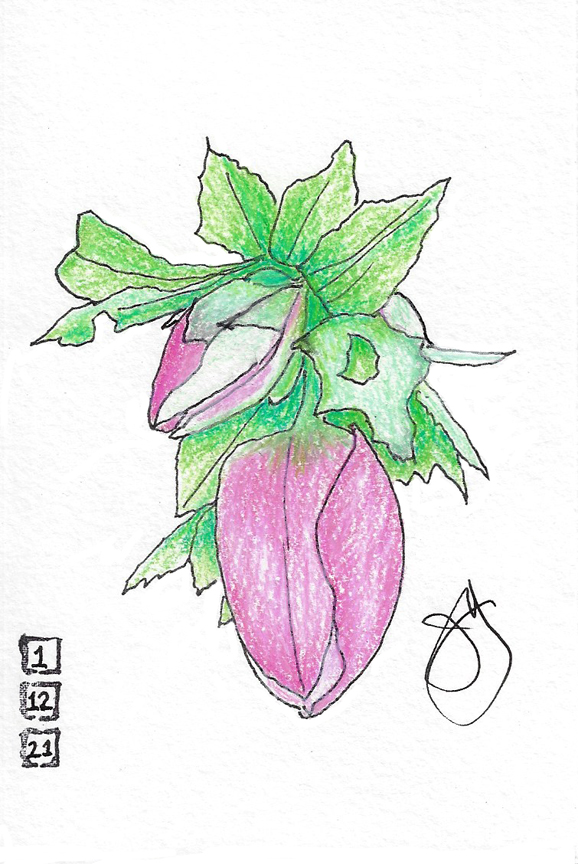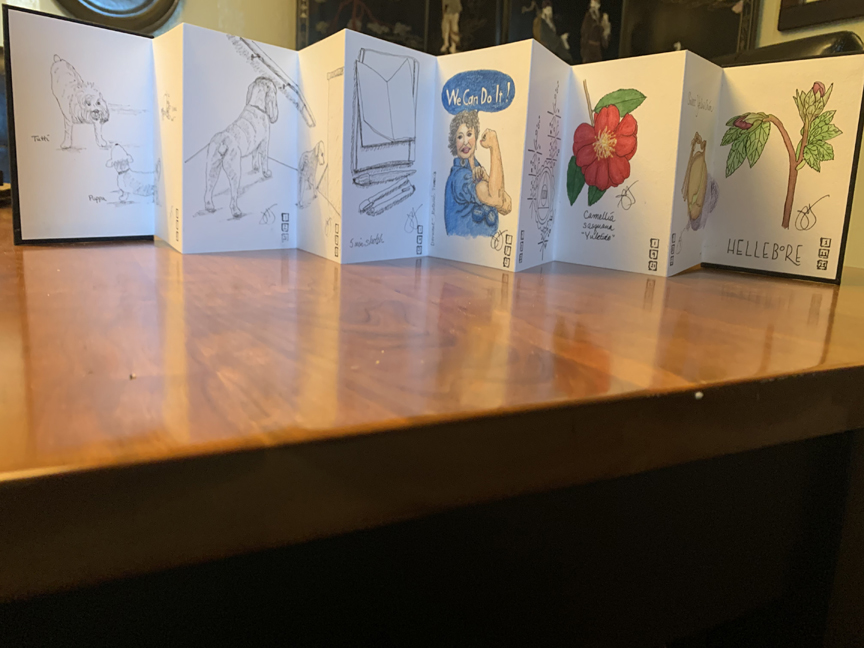 Jane's 5 min. sketch, then she took colored pencil to it. Now the question of how do you take a photo of an accordion sketchbook!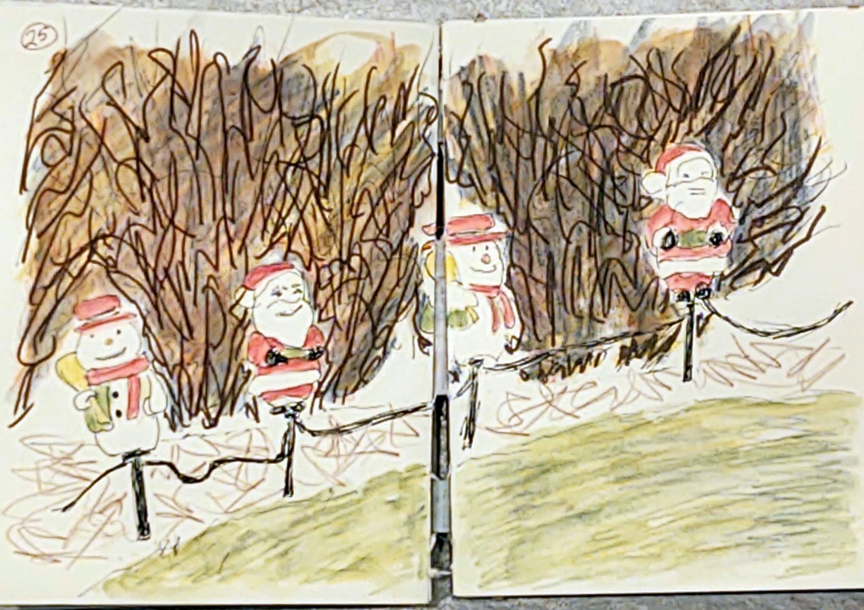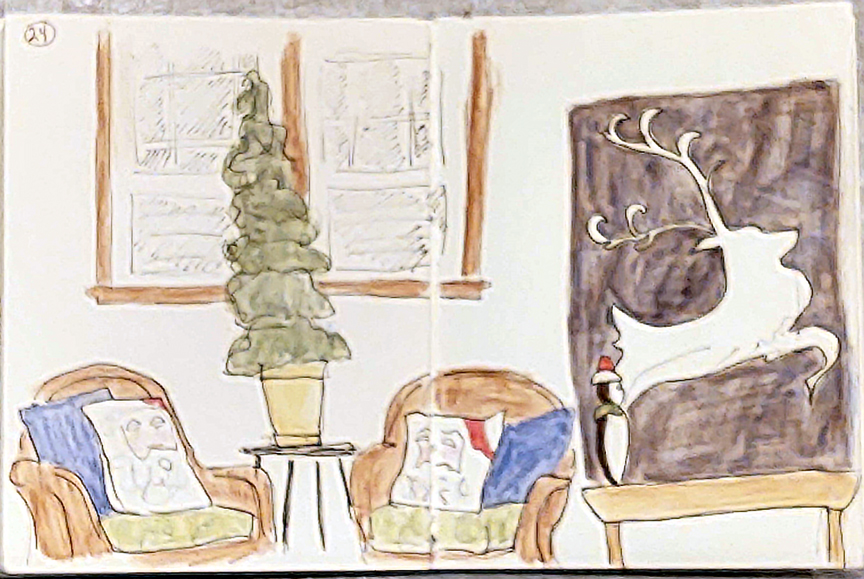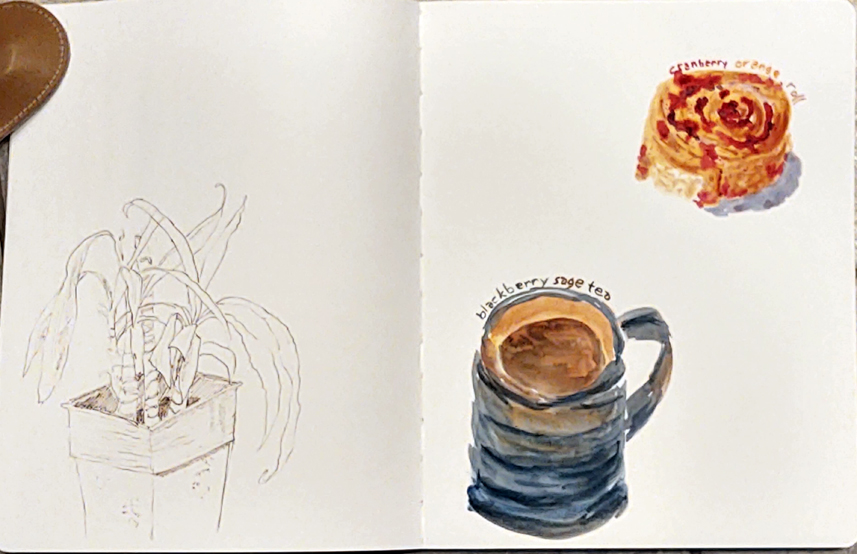 The last of Daisy's neighbor's decorations (they're coming down!). Next the beginning of a design spread…what will be added?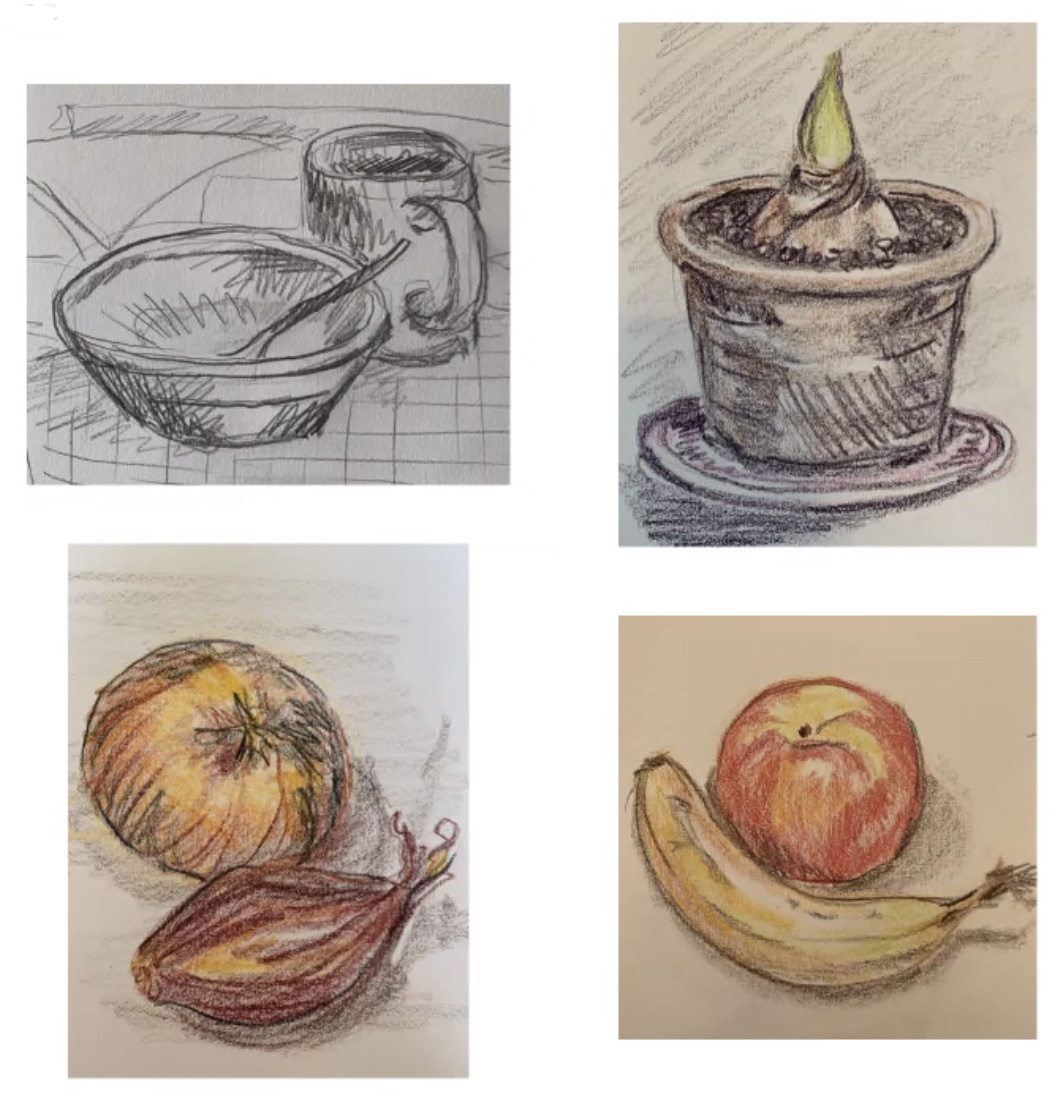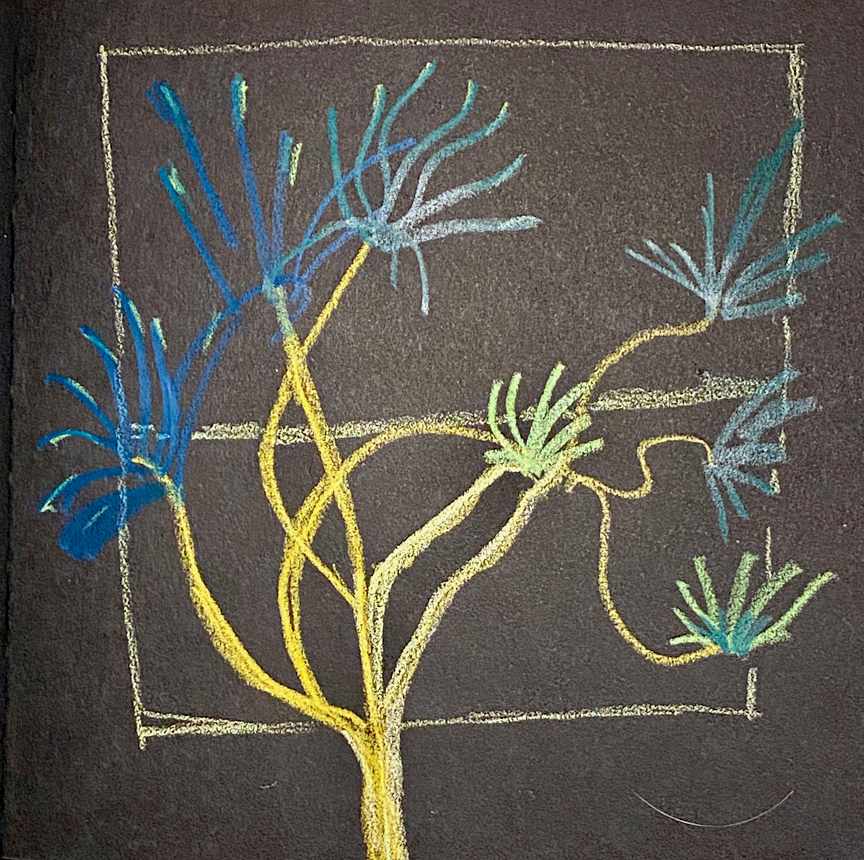 First Marsha's 5 min. sketches (you can tell she really know her colored pencil stuff!), then Bitty's (a dracaena) with wax crayons.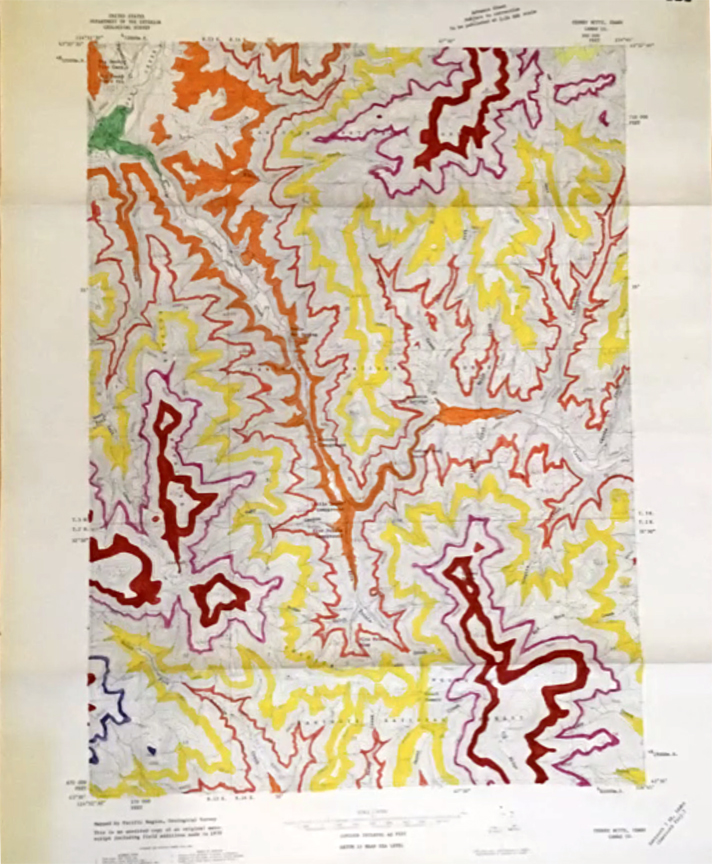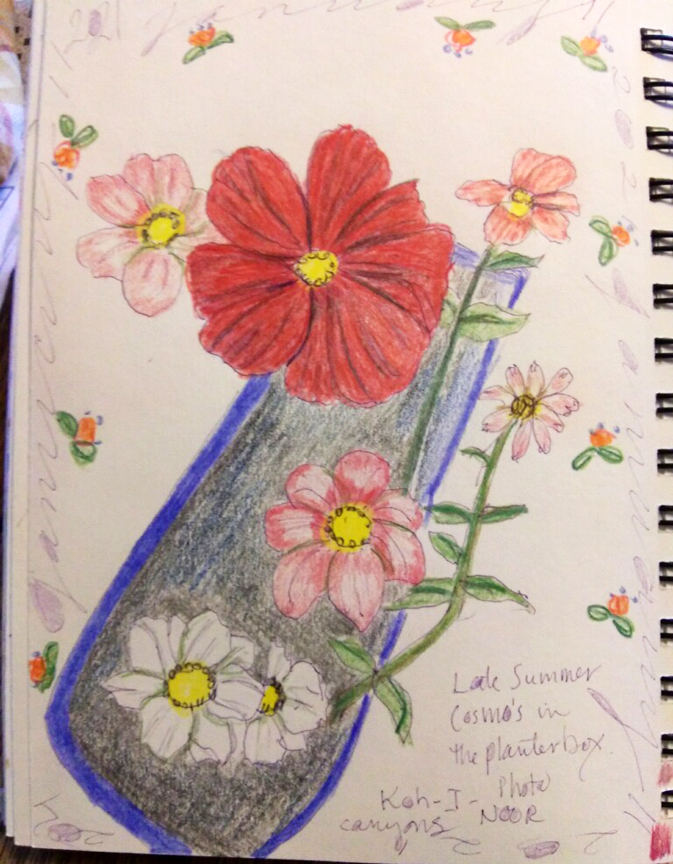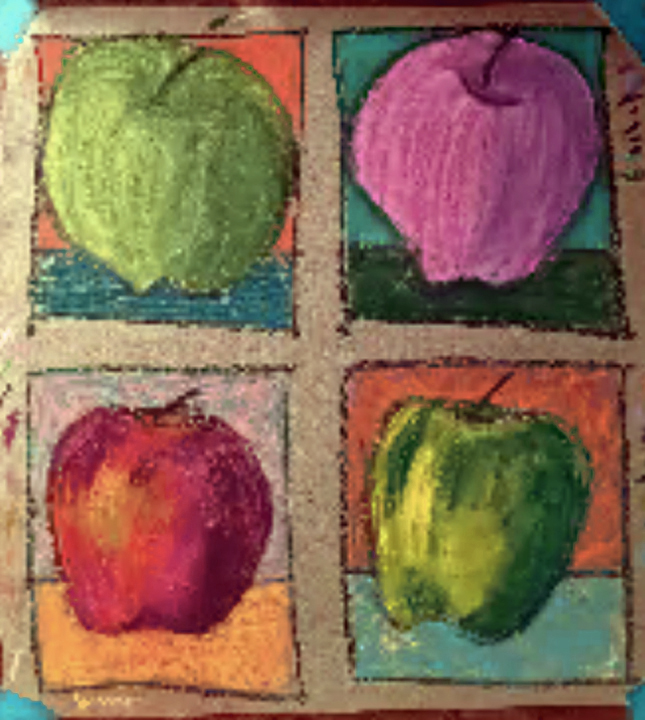 Hugh is moving toward abstract by sketching on top of maps.  Laura is trying woodless Koh-I-Noor colored pencils – nice layering!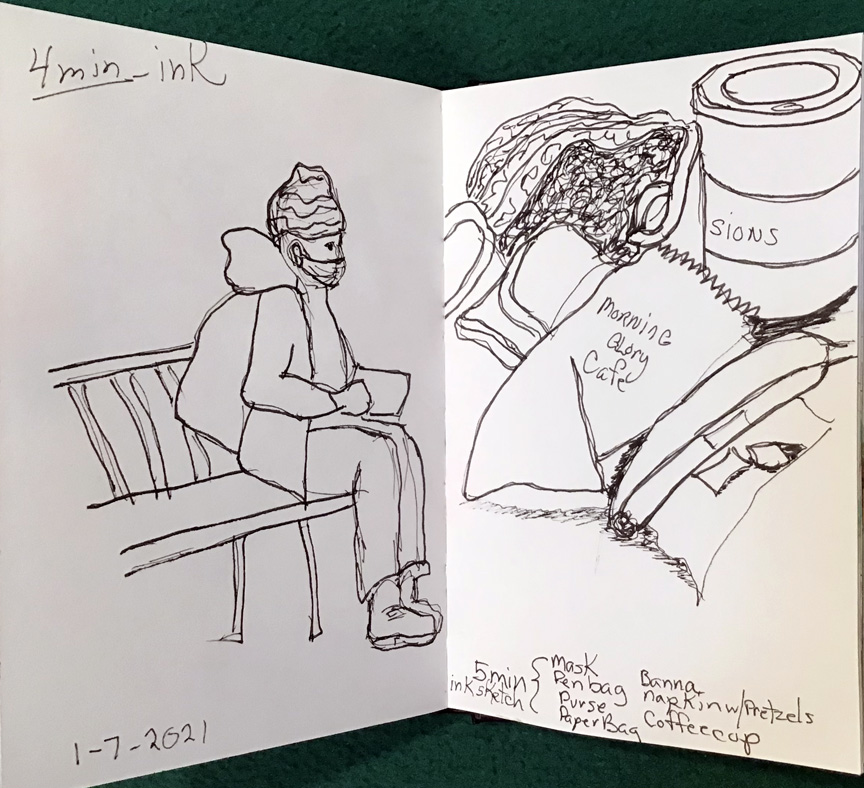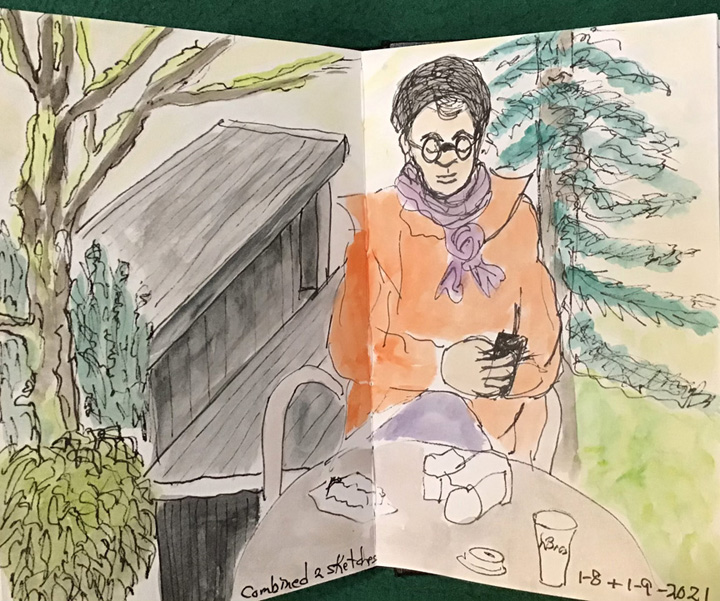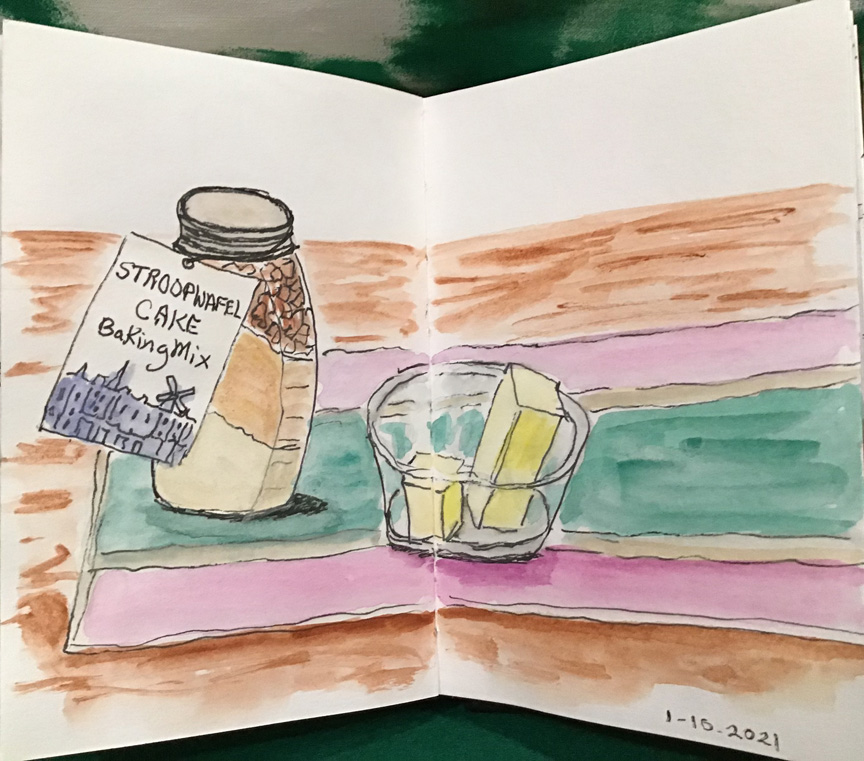 Sandy's doing a sketch every day – she did the figure one day in the middle one, background next day.   5th St  is a great place for people .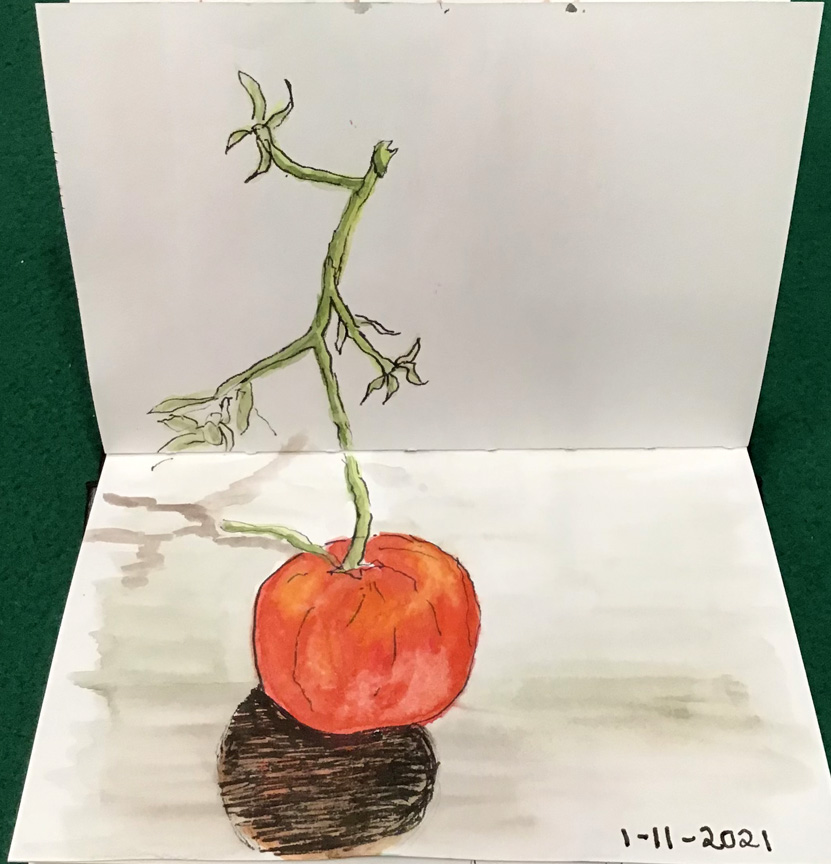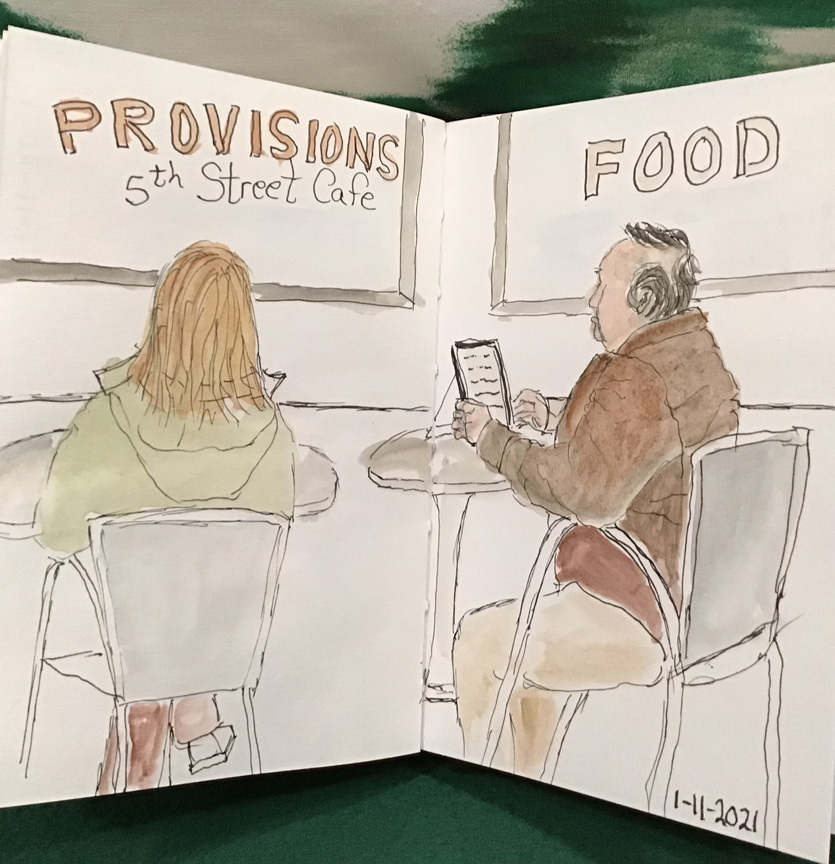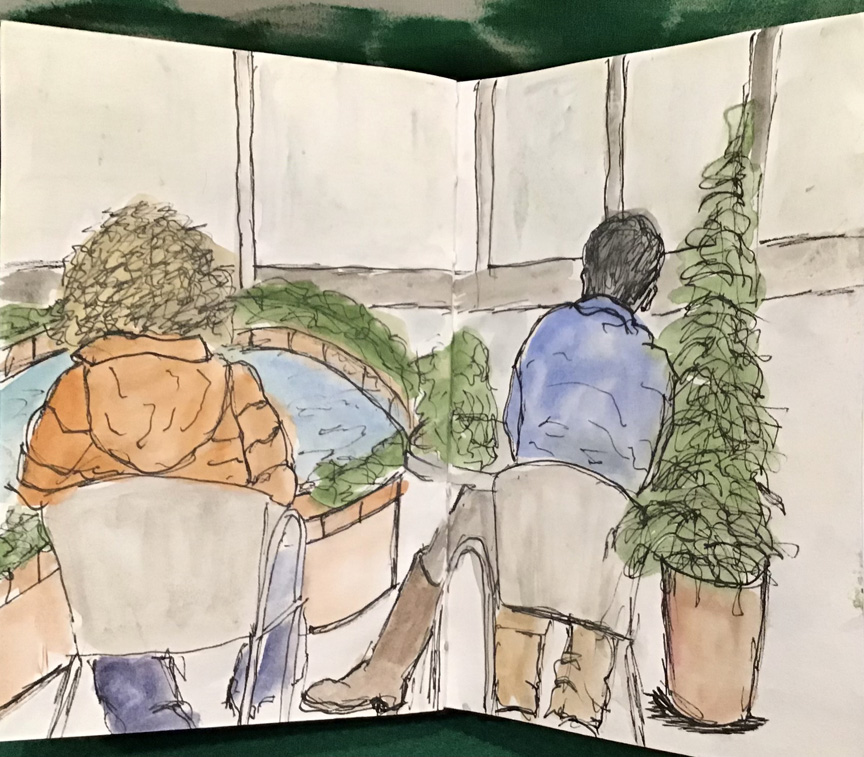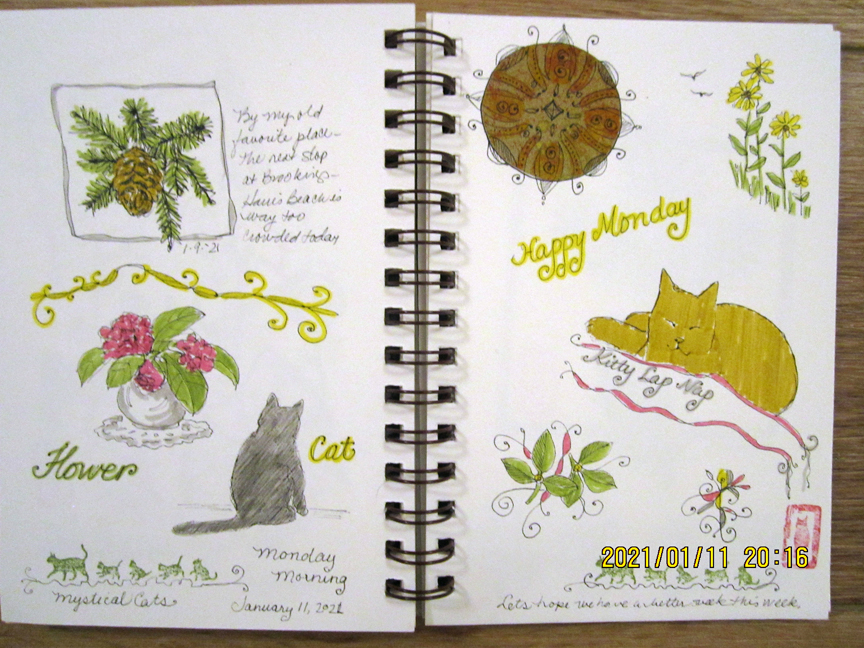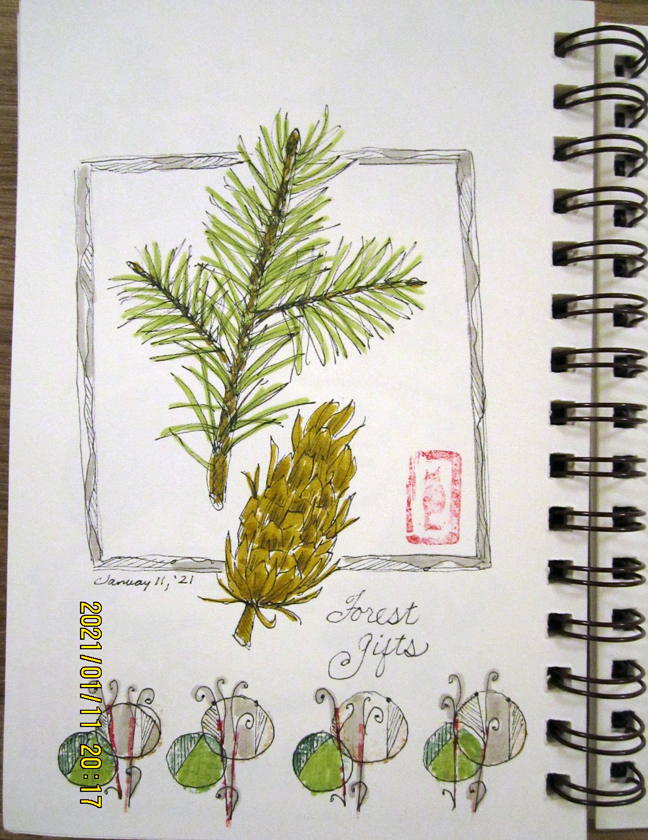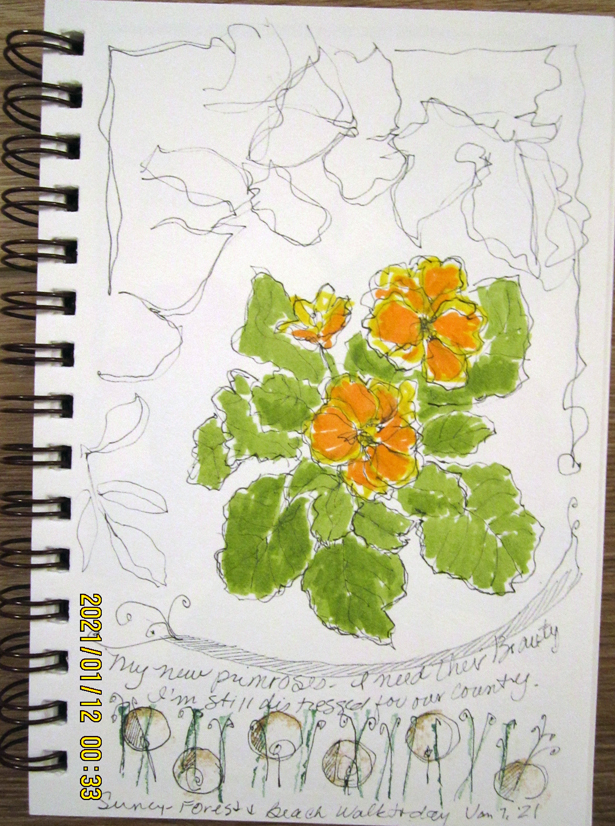 Bev is finding all kinds of things to draw around her in Brookings. She's always been one of our most prolific sketchers. She's back!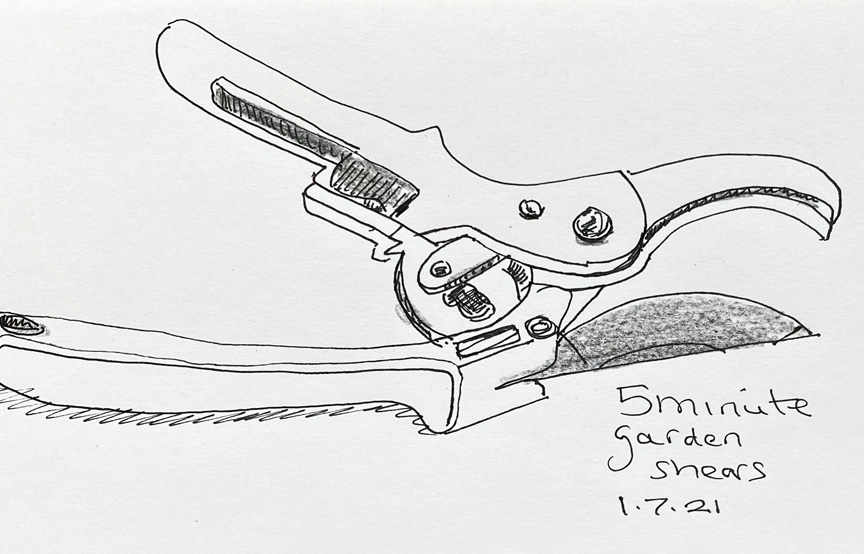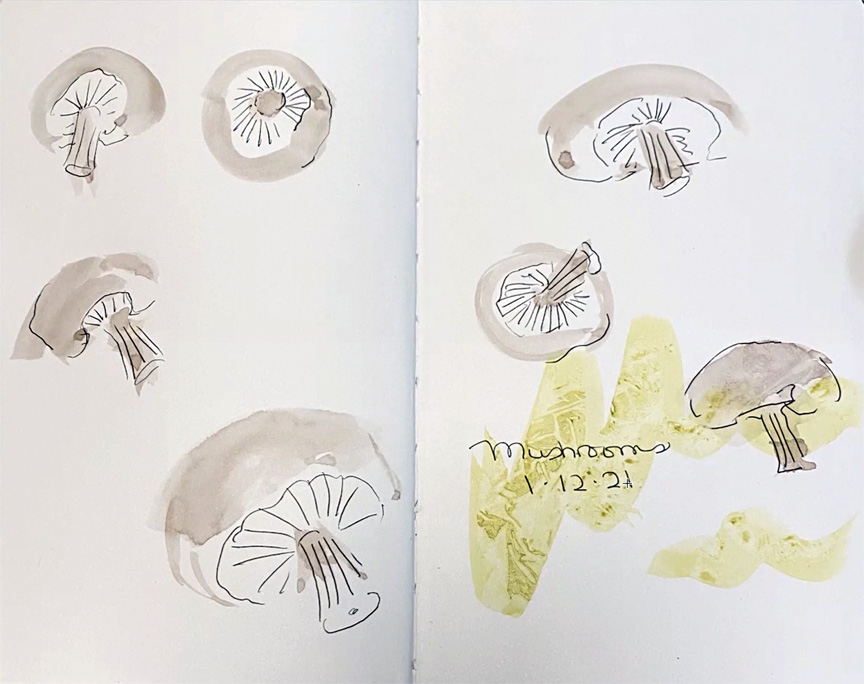 Rita did a great 5 min sketch of her shears (later coloring the handle yellow!), and tried a loose watercolor of mushrooms before inking.