Guess who's learned to use a virtual background on Zoom???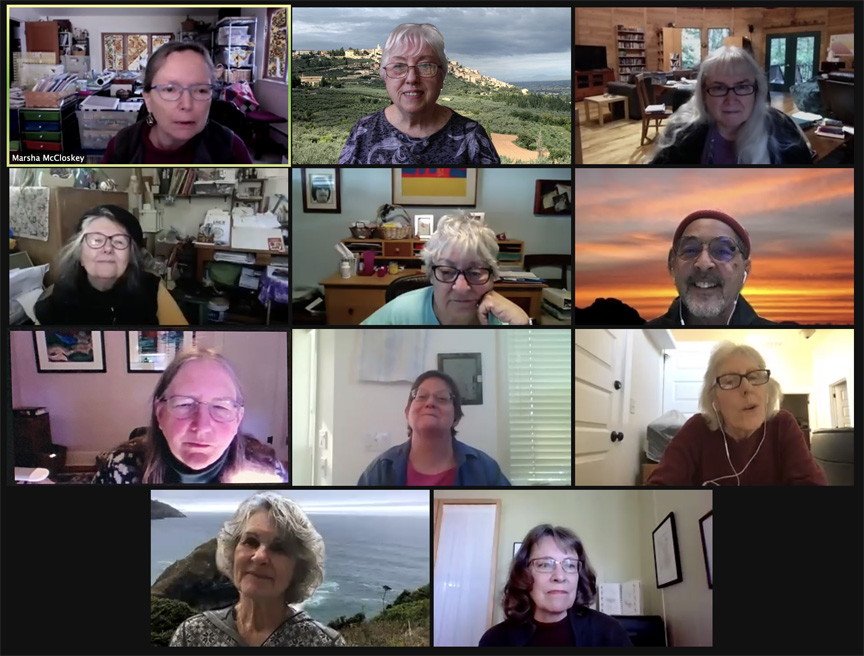 Marsha, Jane (in Trevi, Italy), Danita, Laura, Rita, Hugh (at the  coast), Bitty, Daisy, Barb So, Sandy (at the coast), and Bev.
Marsha's 5 min. sketches. A study in light starting with a photo, then turning it into black & white to use for a painting interpretation!

Jane finished her accordion sketchbook, now what? Bee 9×9, Arteza 8.25×8.25, Etchr HP 5/75×8, S&B Zeta 7×7, Shinola 5×3.75? "What paper do you like best?" Rita said. Hmm, Arteza with the crab I did: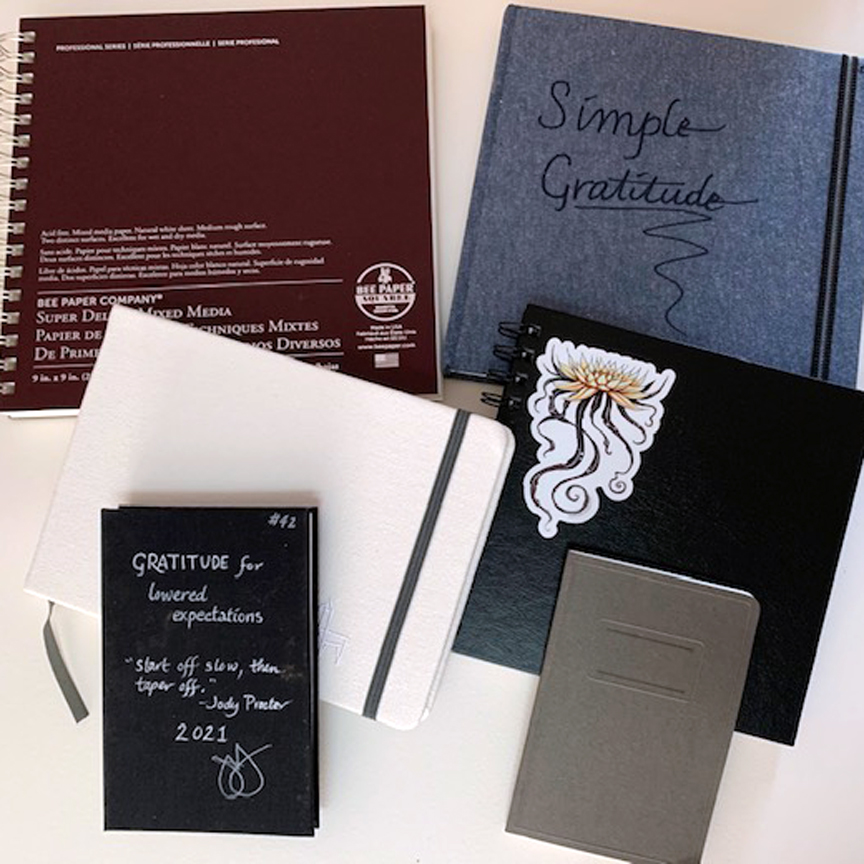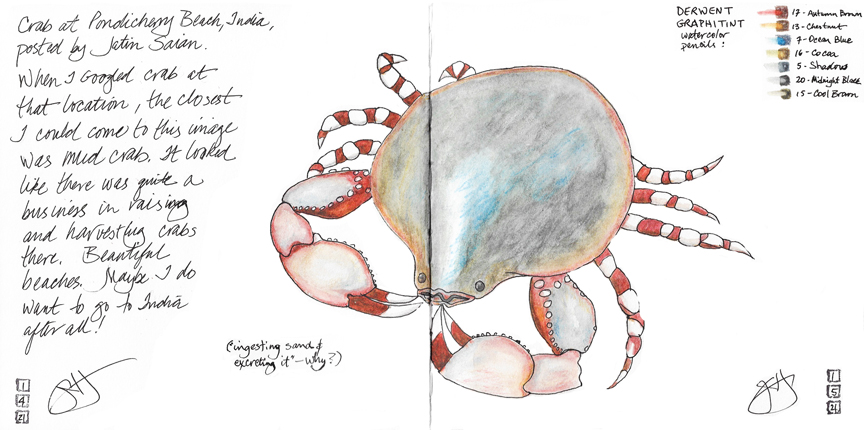 Danita played with negative space – first imagined grass, then the background & splatter! And some more sketches from her "yard."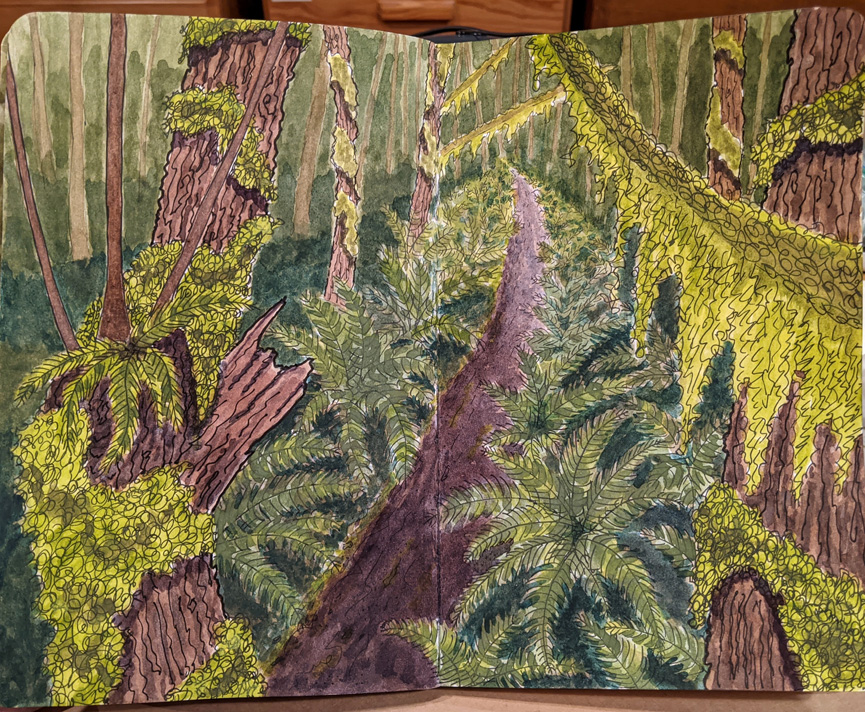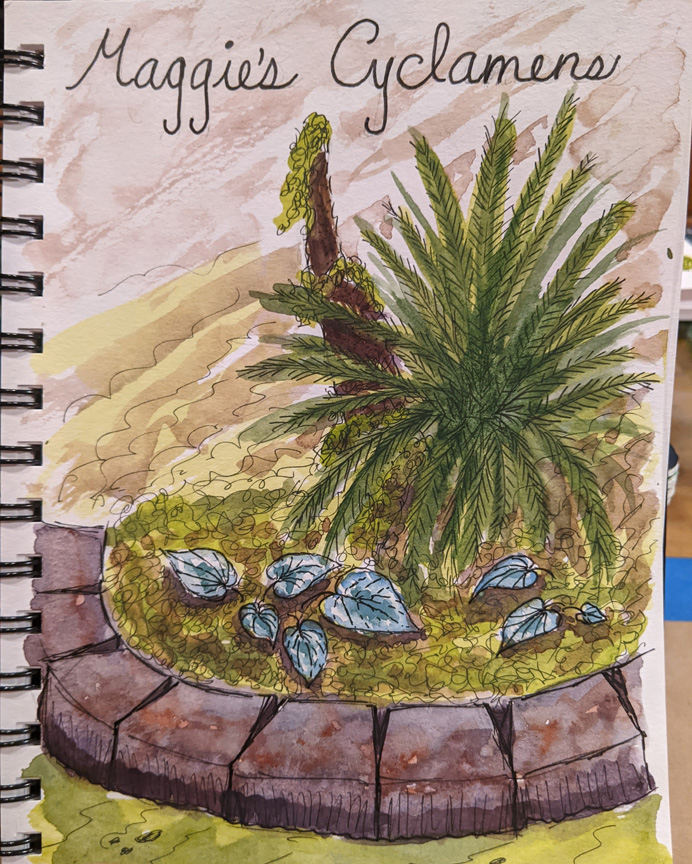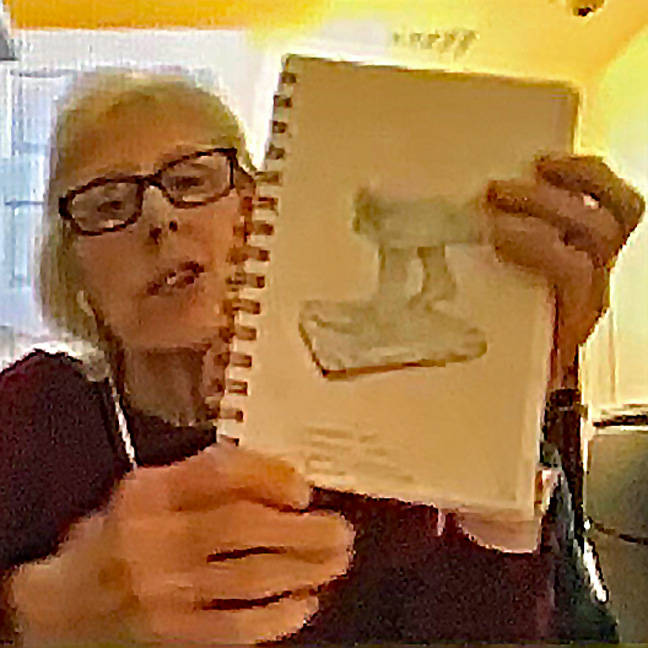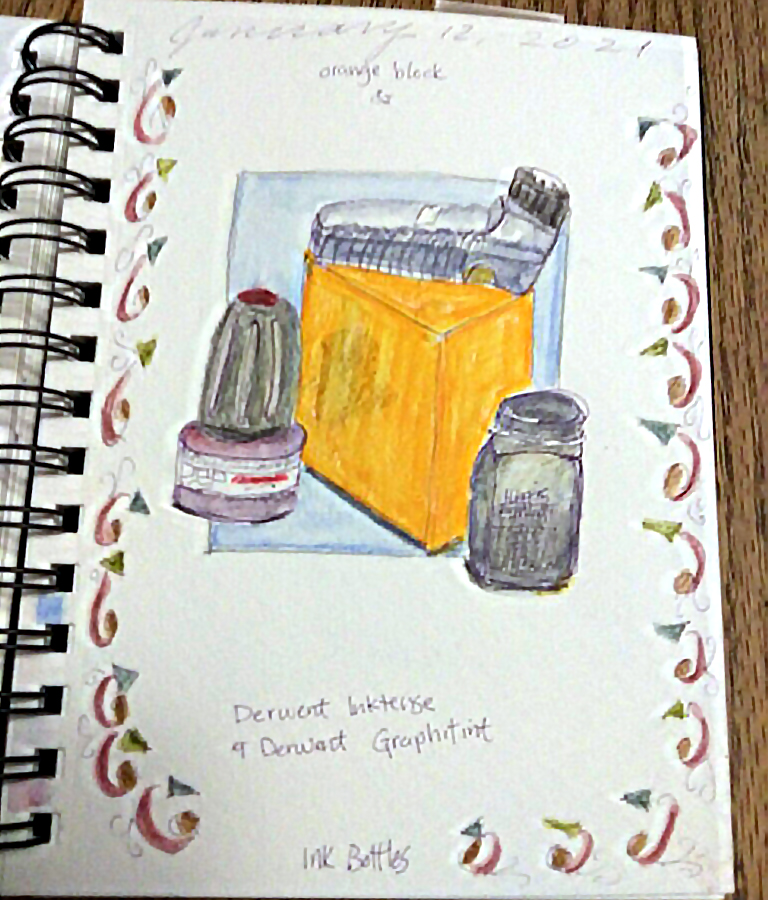 Barb So had to go early, so we just got a screen shot of her sculpture sketch.  Laura is still playing with Derwent pencils – nice colors!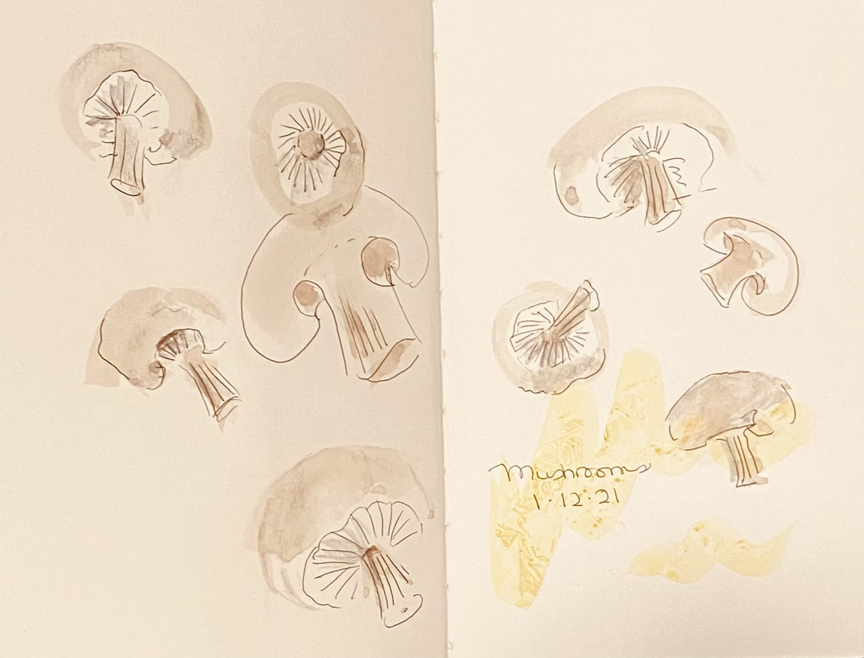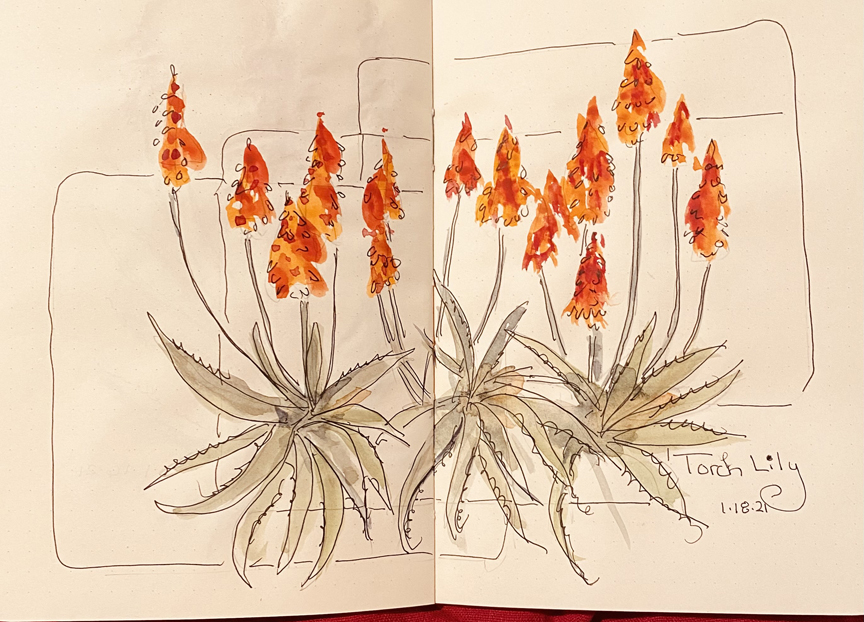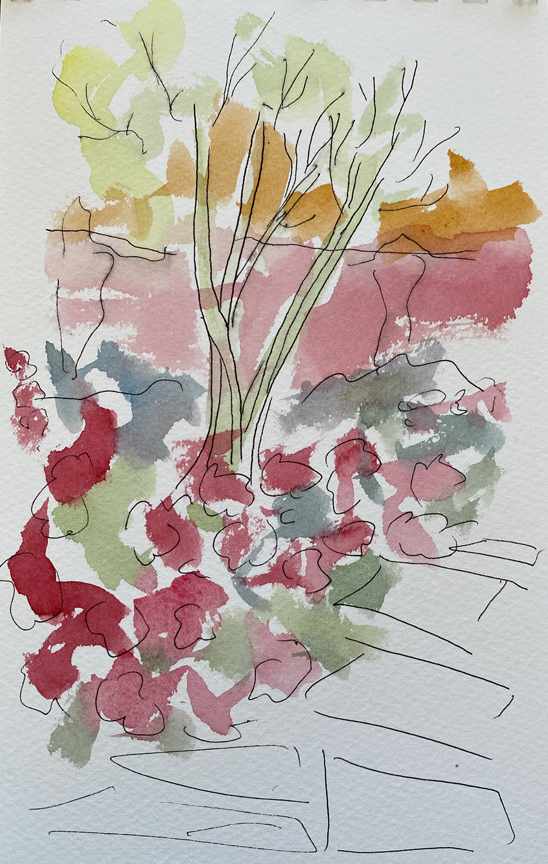 Rita's busy resolving sketches – the spacey one with mushrooms got..
more of them! Loose yard sketches were her favorites. I see why!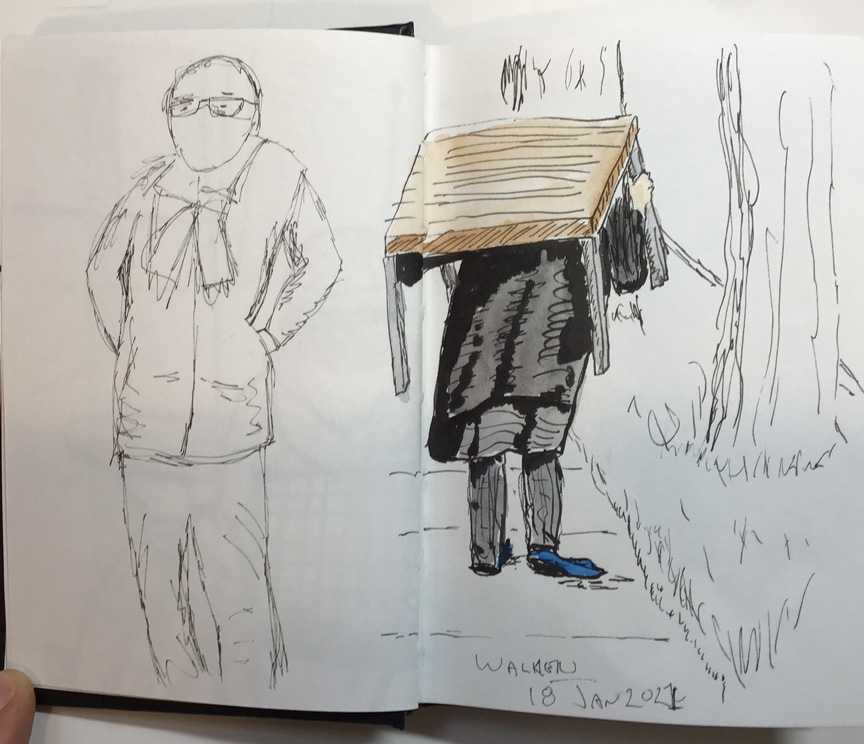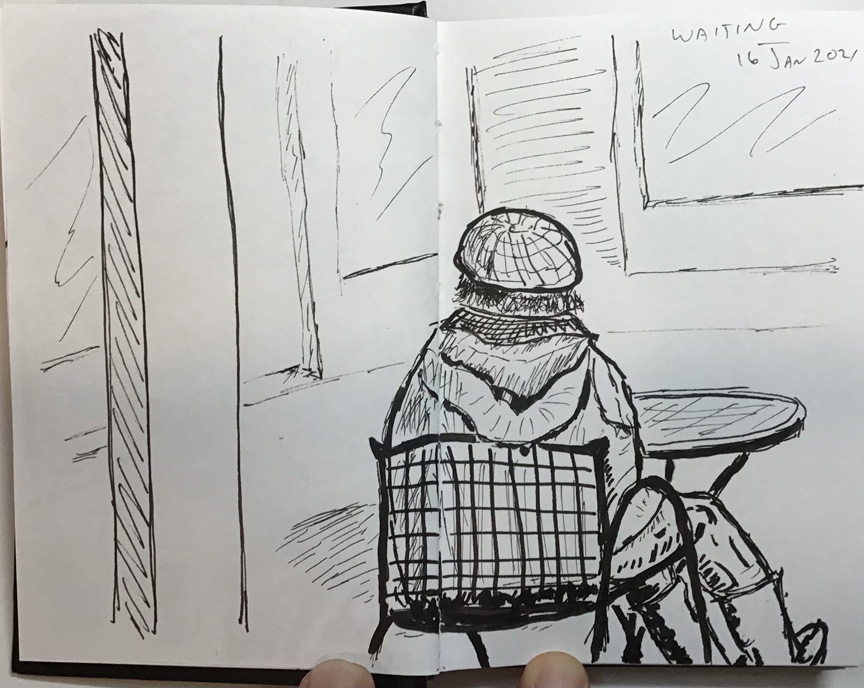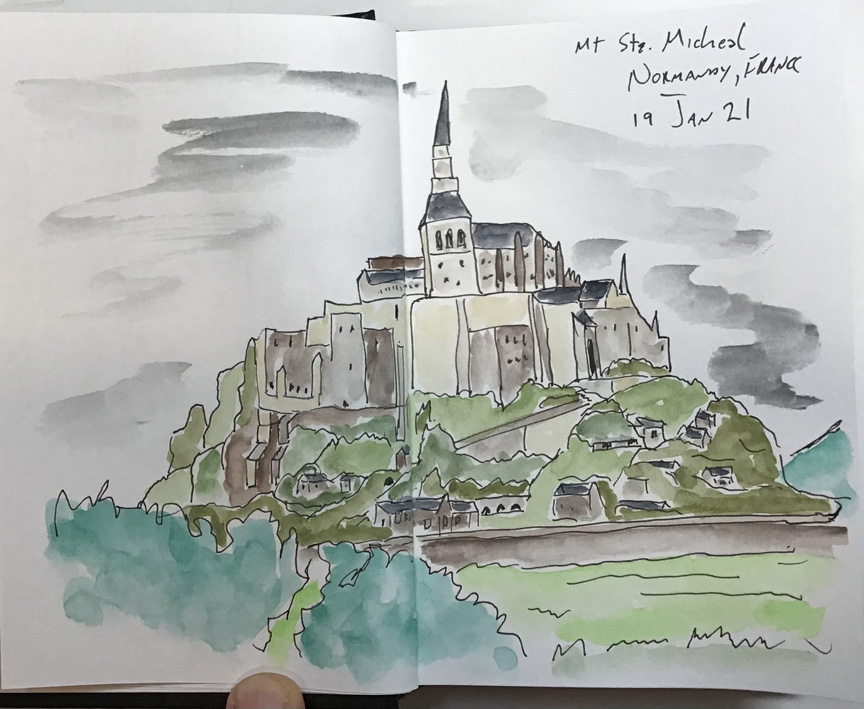 When Hugh's not out walking to pick up on people sketches, he reverts back to travel photos (which makes us want to be there!).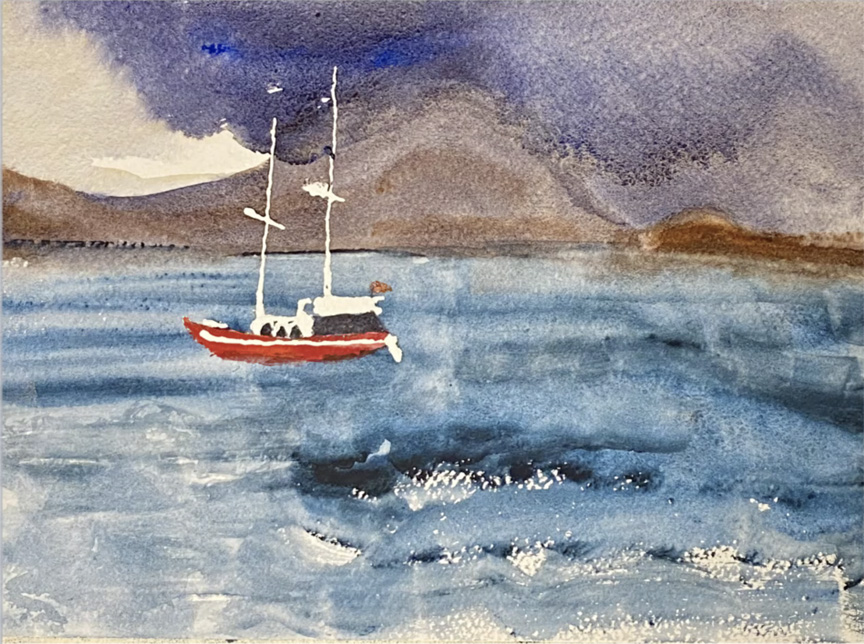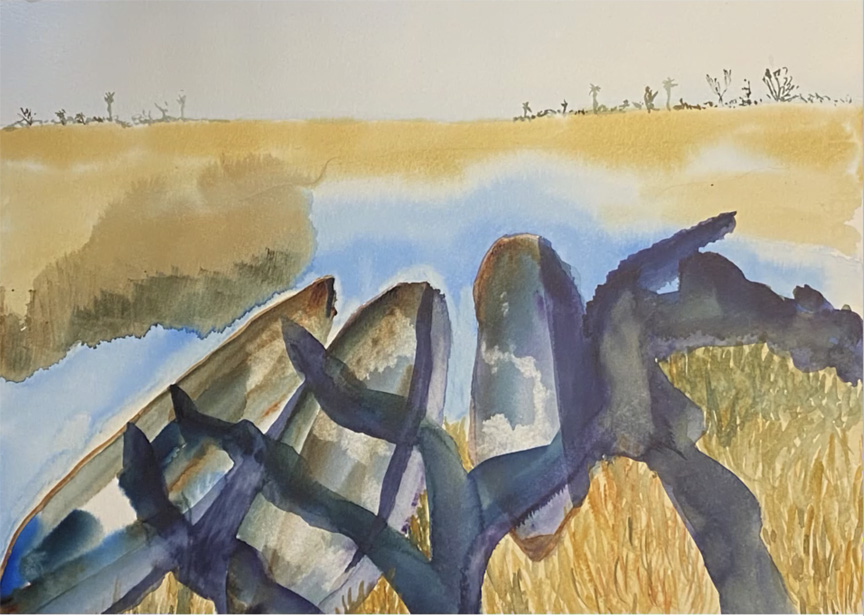 Bitty's trying her sketch skills applied to watercolor (yes, friskit on the boat masts) – great discussion on object depth with the boats.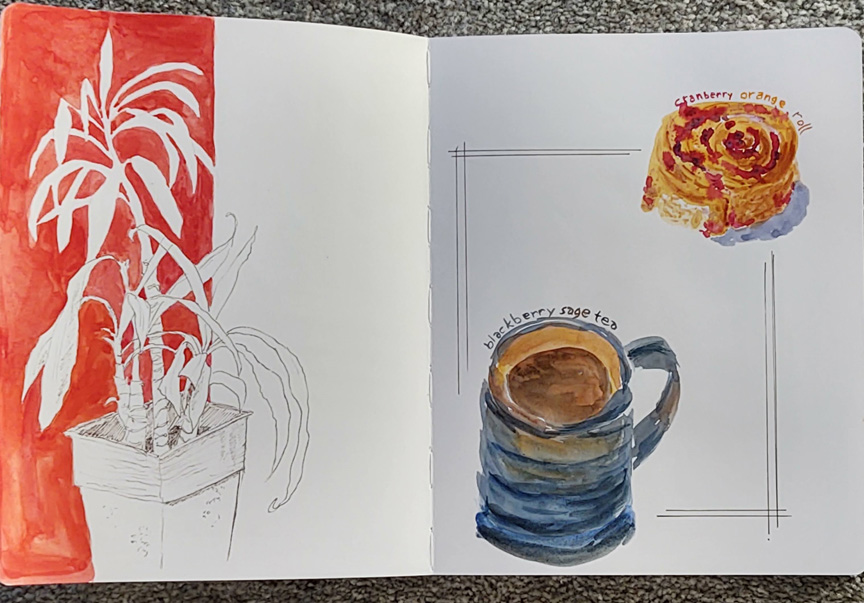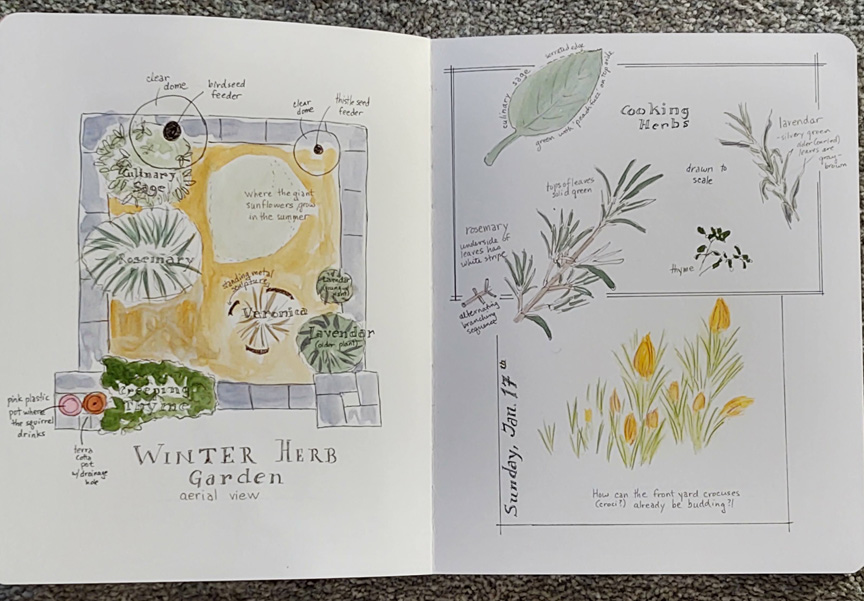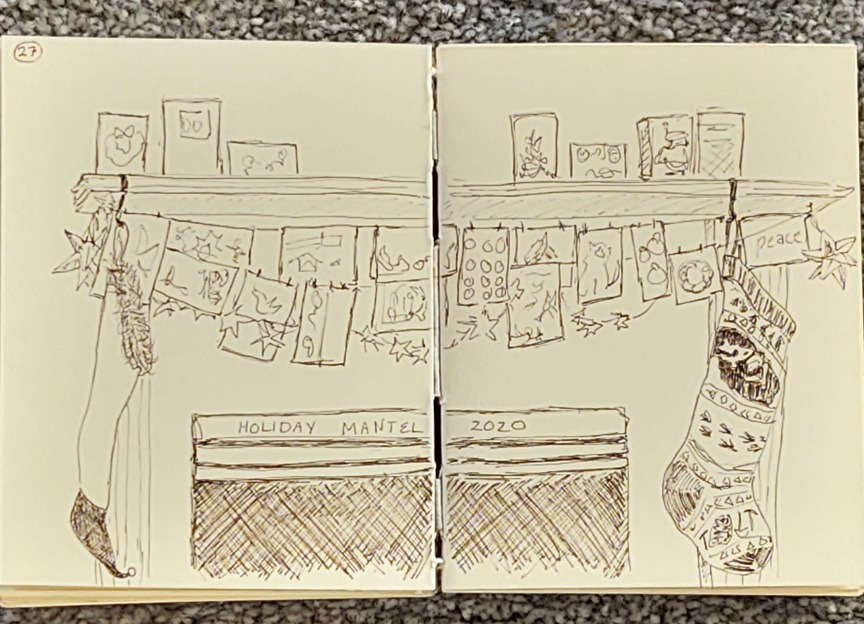 Daisy's enjoying her design class, trying things outside her comfort zone and liking them! And the last neighborhood Xmas decoration.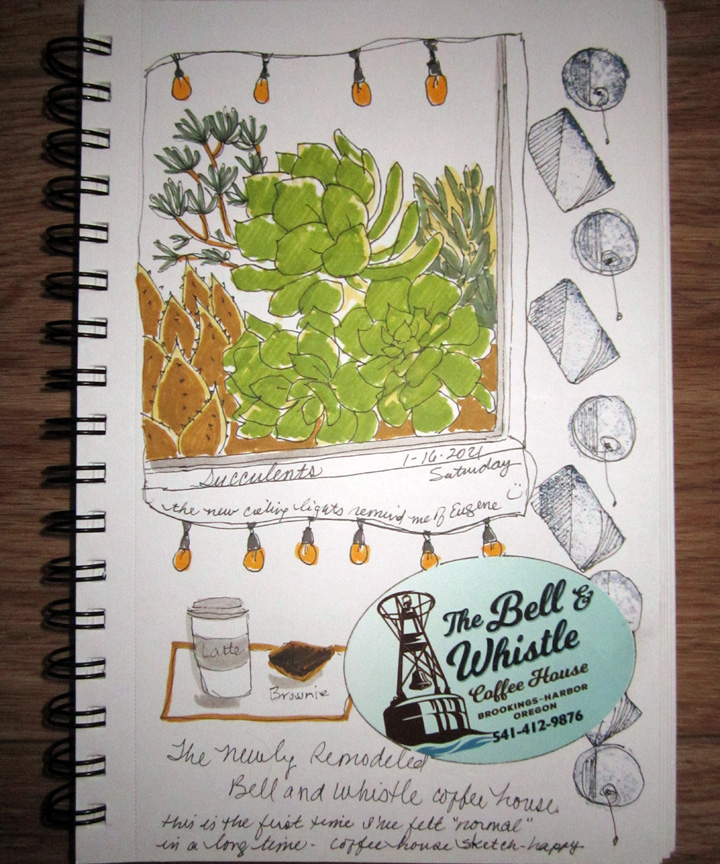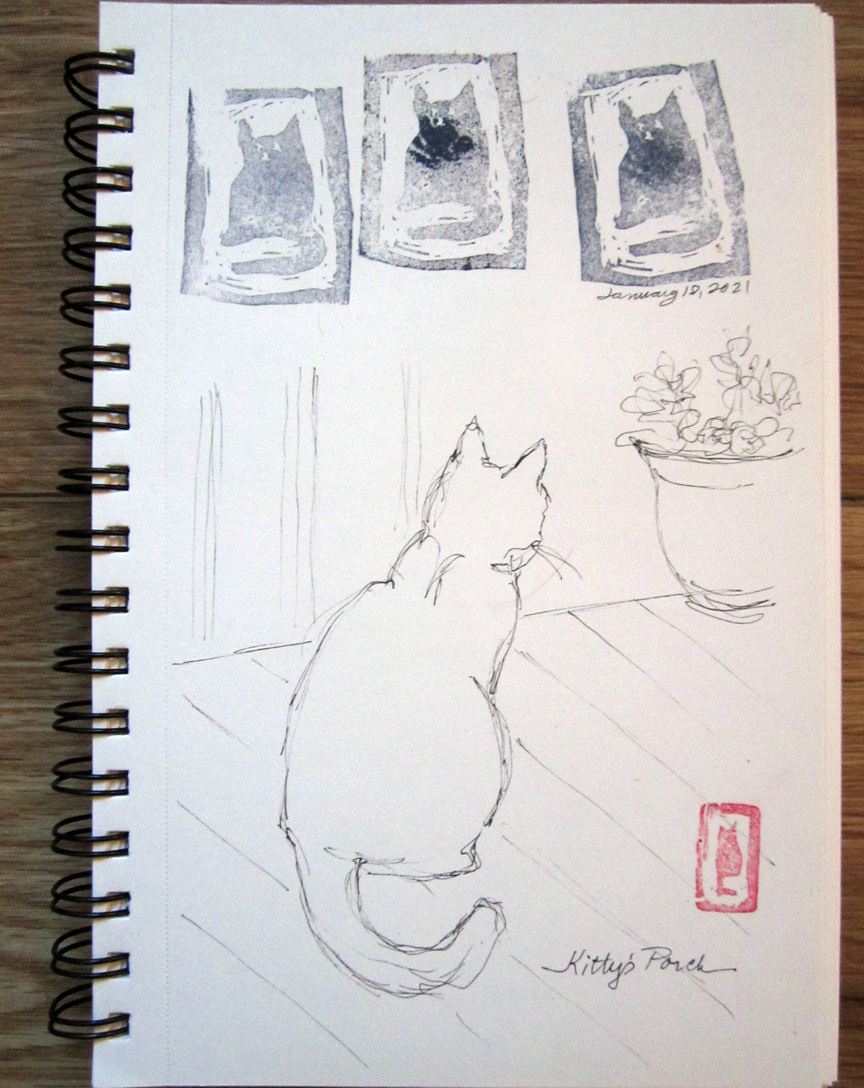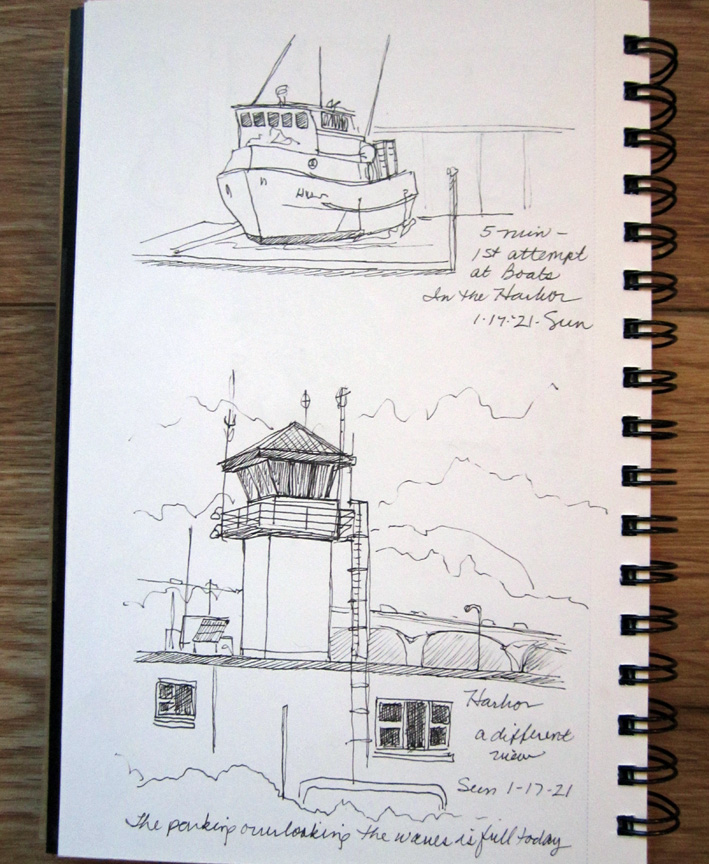 Bev's using some hand carved stamps (missing our Jan. stamp-out!), and getting used to drawing boats since they're around her now.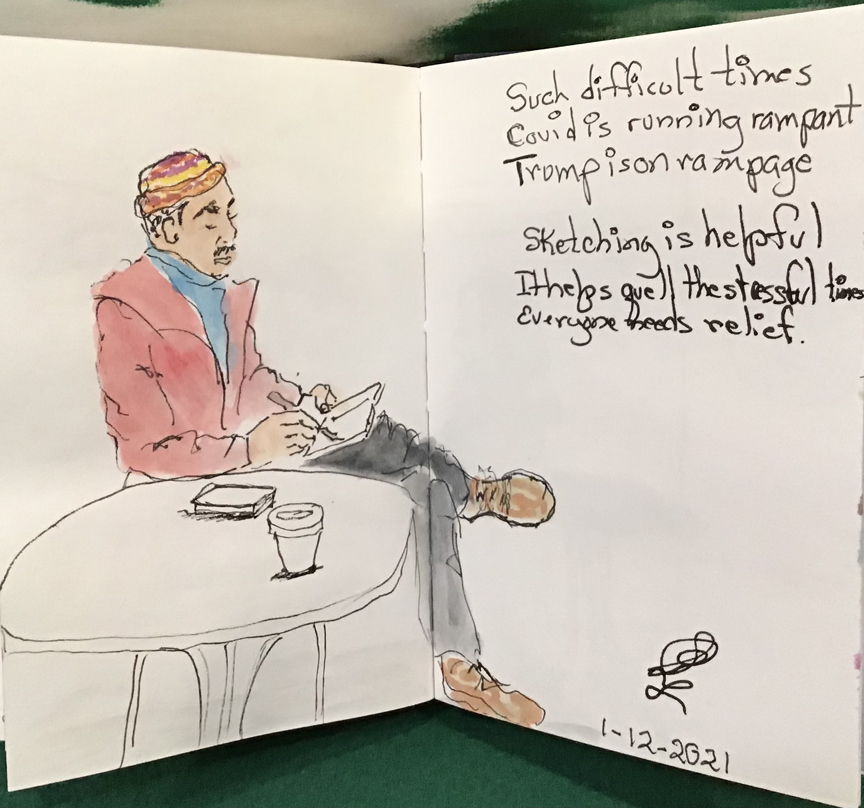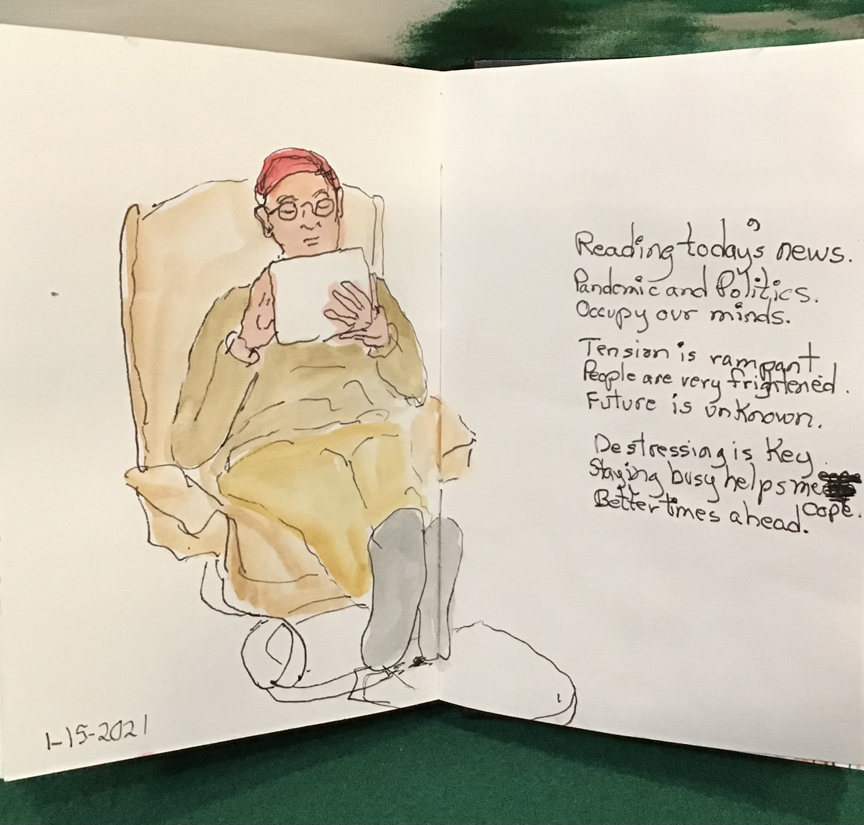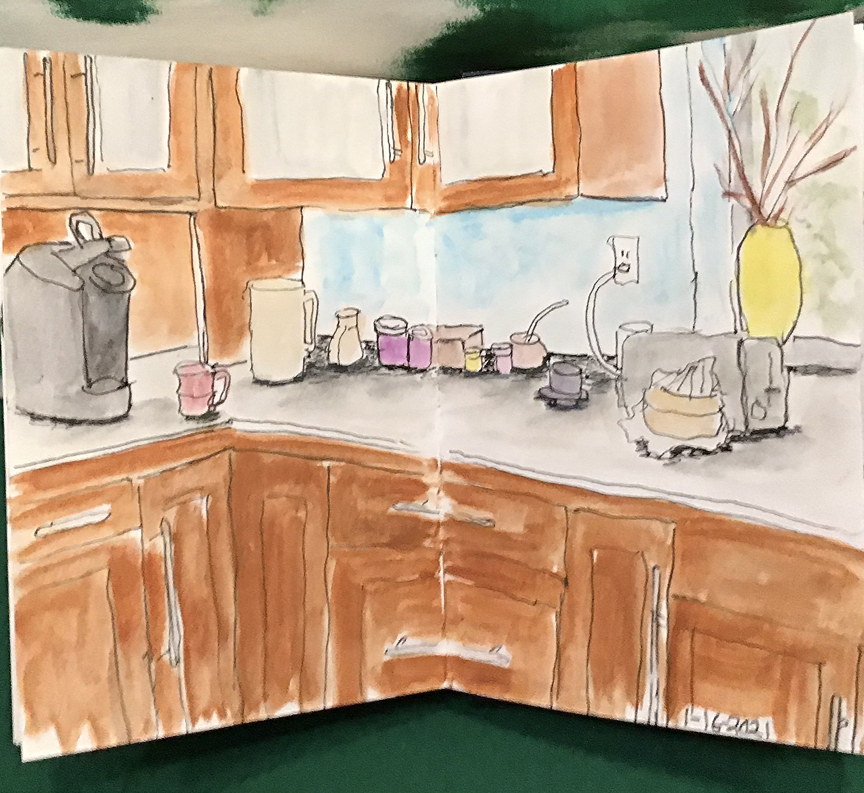 When Sandy can't find people (including her husband) to sketch, she just looks around her & sketches her home! Sometimes adds dogs.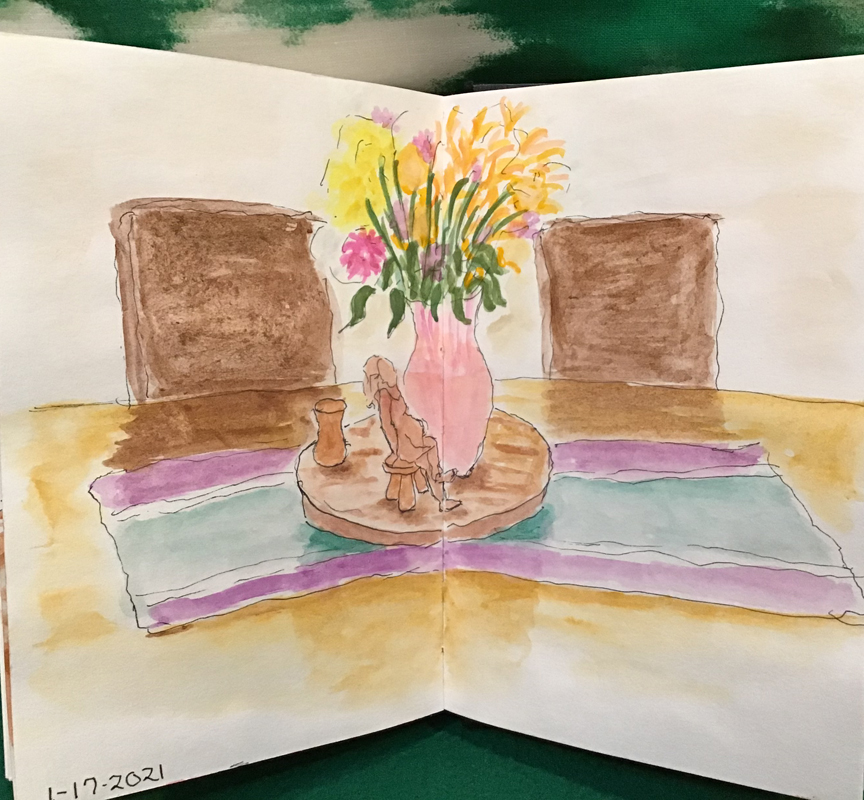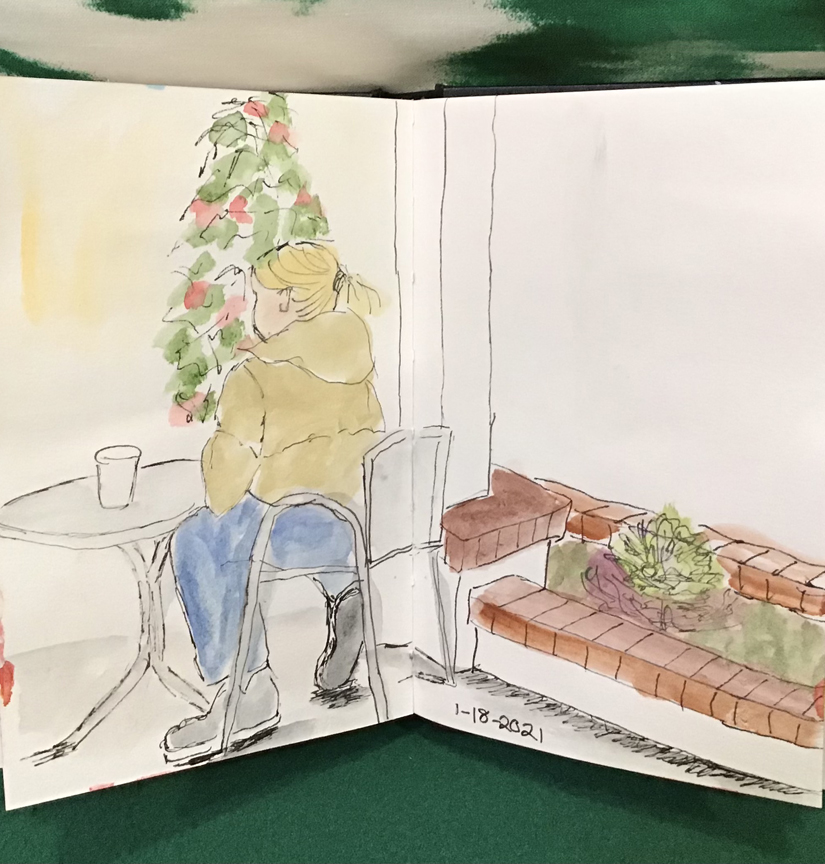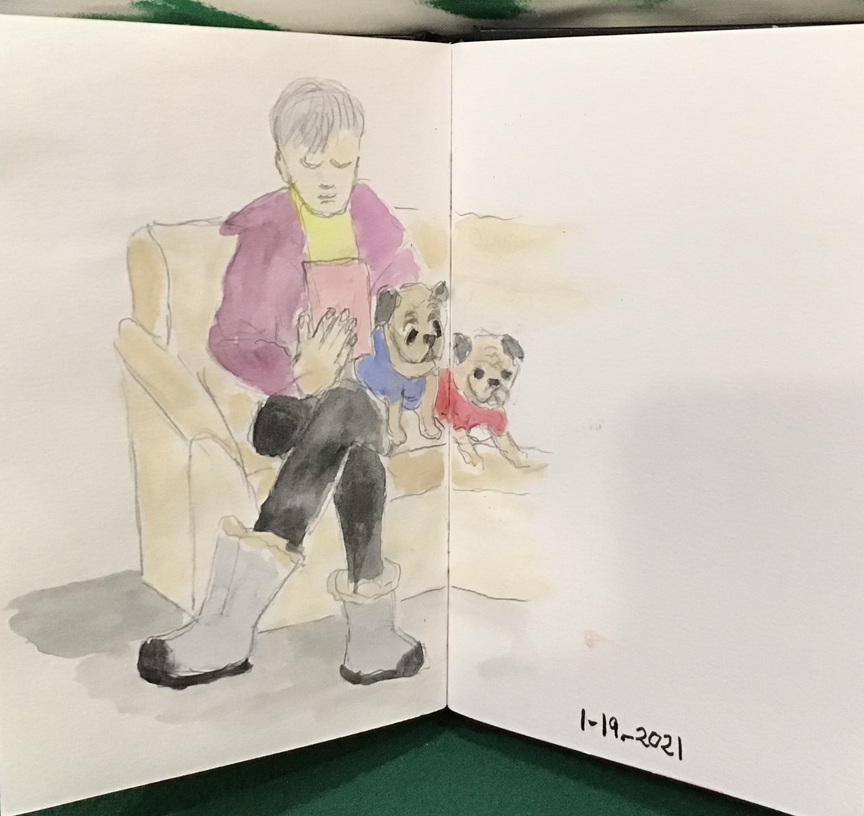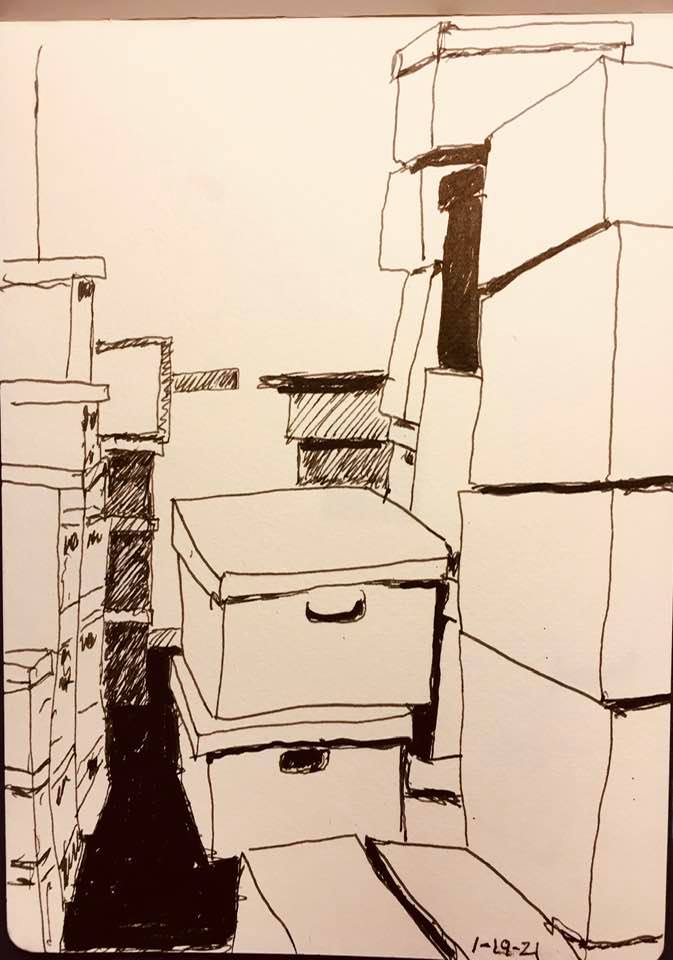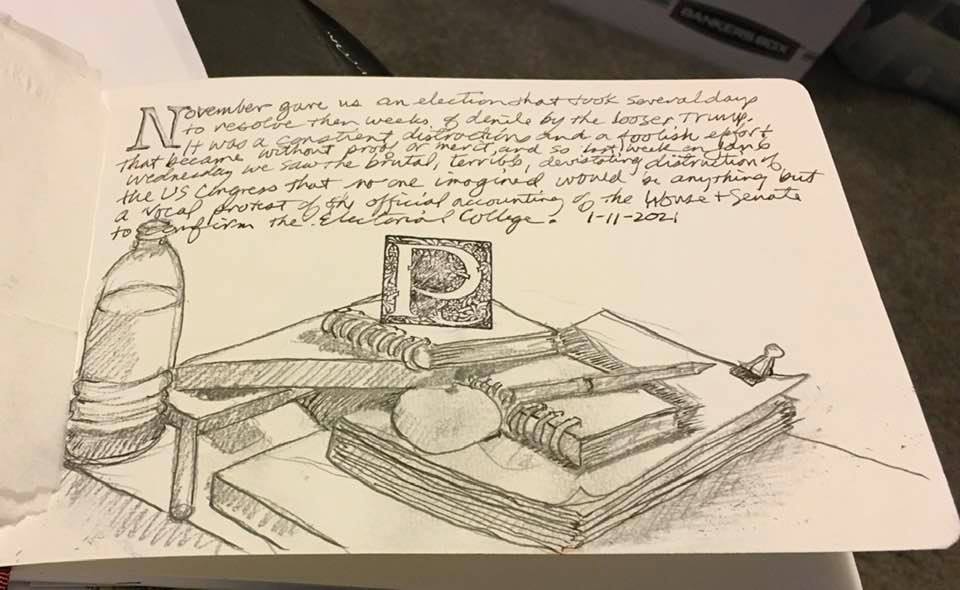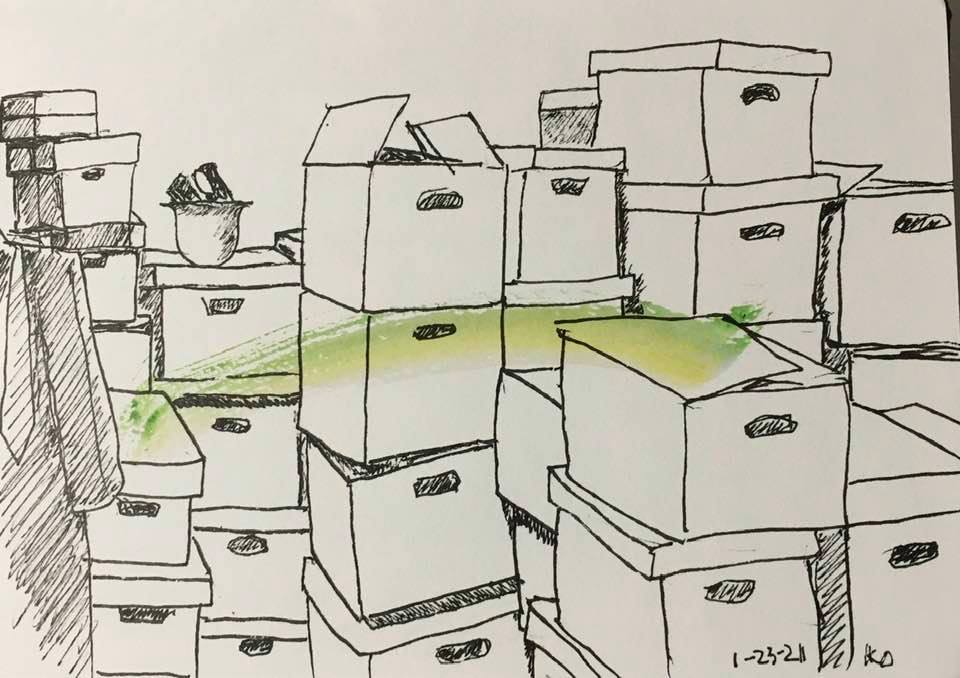 And this just in from Ken – here's why we haven't seen him lately – he's busy boxing up local artists' archives that he had stored!