Sketching wherever we are: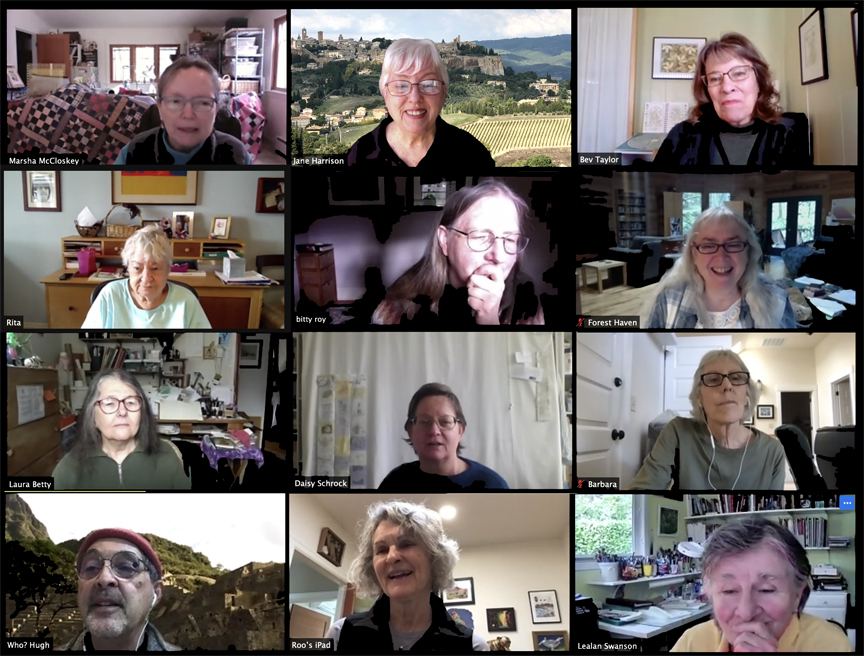 Marsha, Jane (still in virtual Italy), Bev (still in actual Brookings), Rita (still in sunny California), Bitty, Danita (still in Forest Haven), Laura, Daisy (in a quilting frenzy), Barb So, Hugh (still in virtual Machu Pichu), Sandy, and Lealan.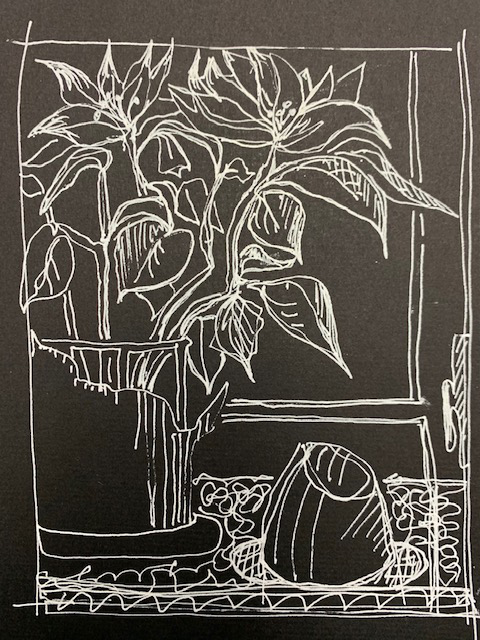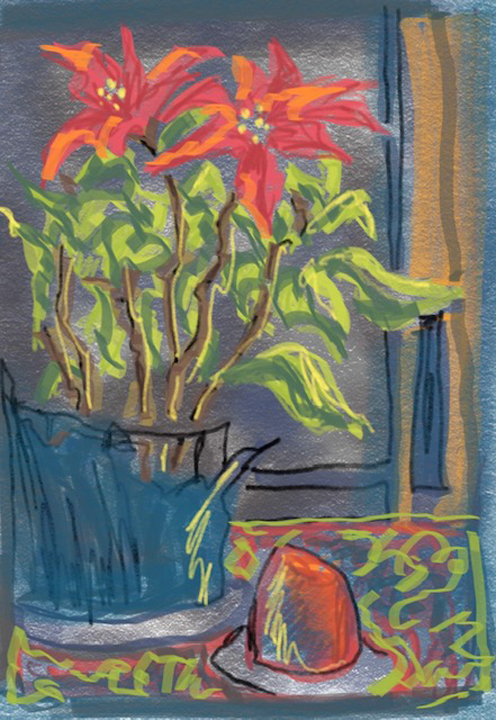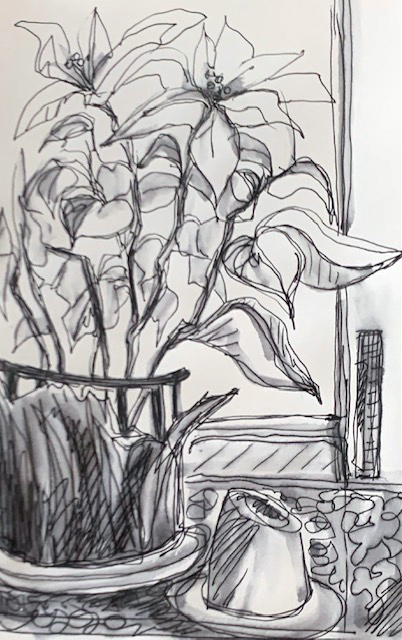 Marsha's been using different tools to sketch the same still life – white gel pen on black, wax crayon, water soluble ink (her favorite).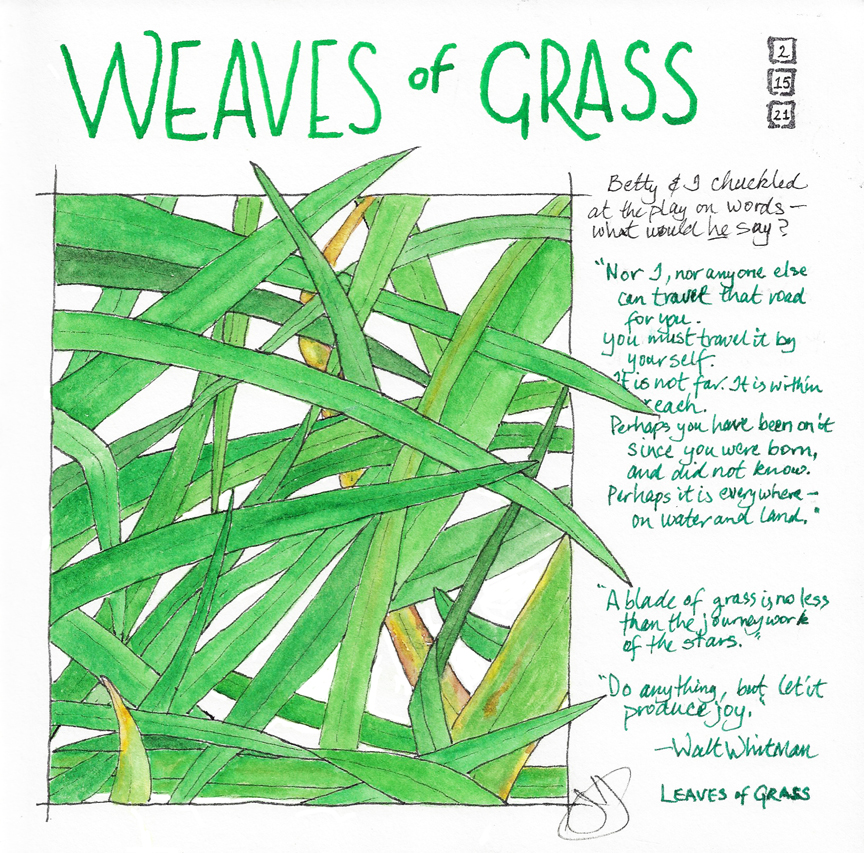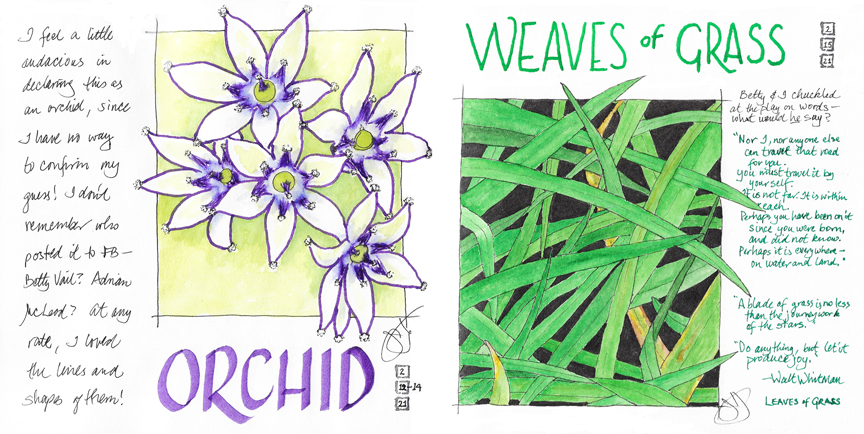 Jane's still taking Sketchbook Design, so she wonders about leaving the negative space white. How will it balance with page 1? OK, black.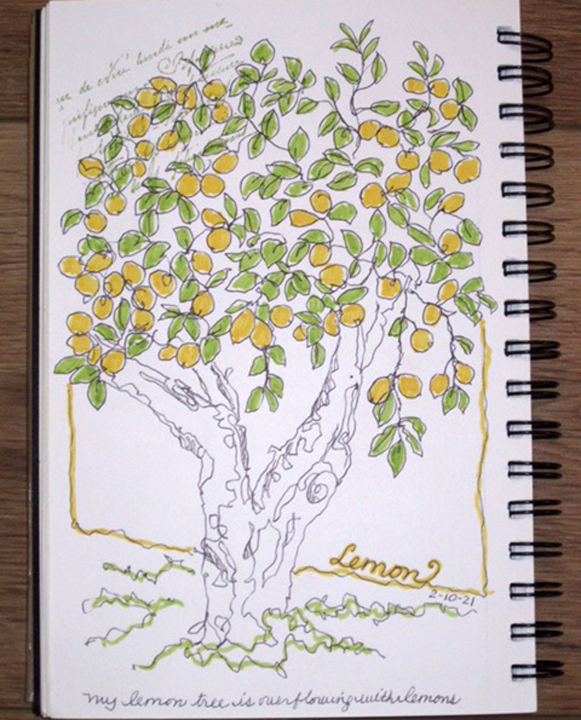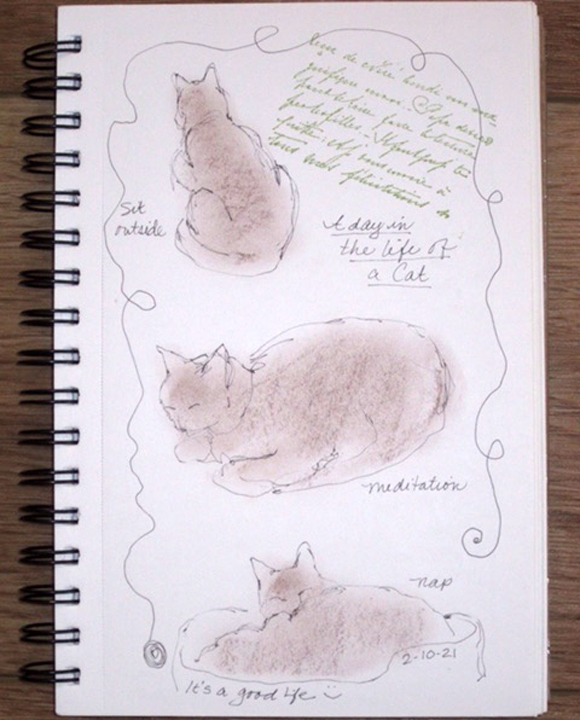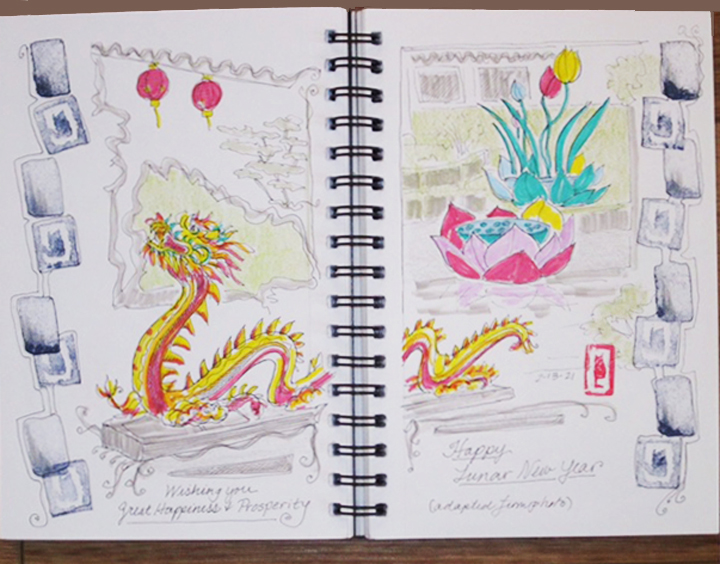 Bev sketched her lemon tree, did several sketches of her cat, and then completely out of her mind (too to speak) Lunar New Year!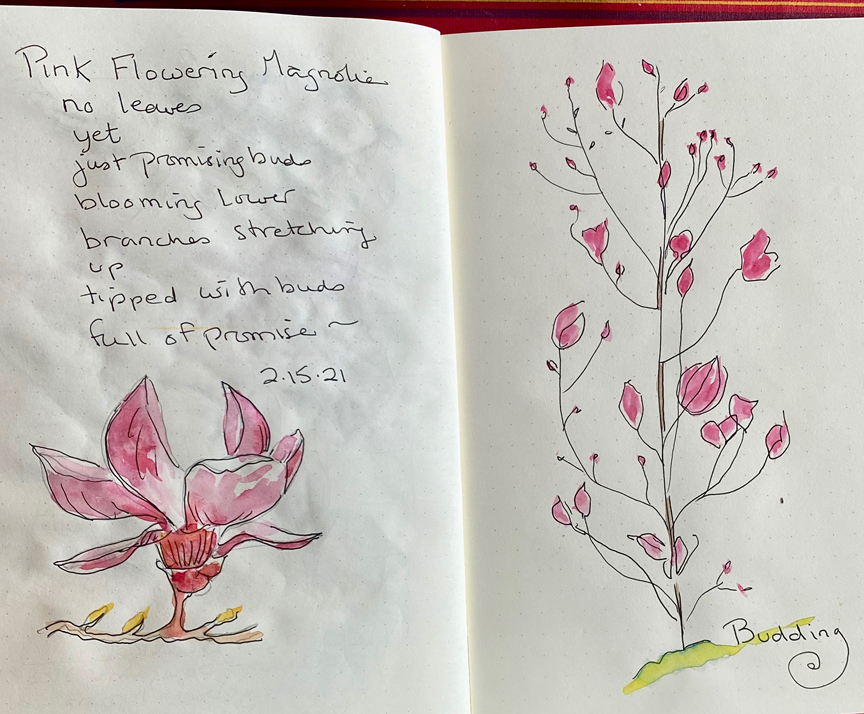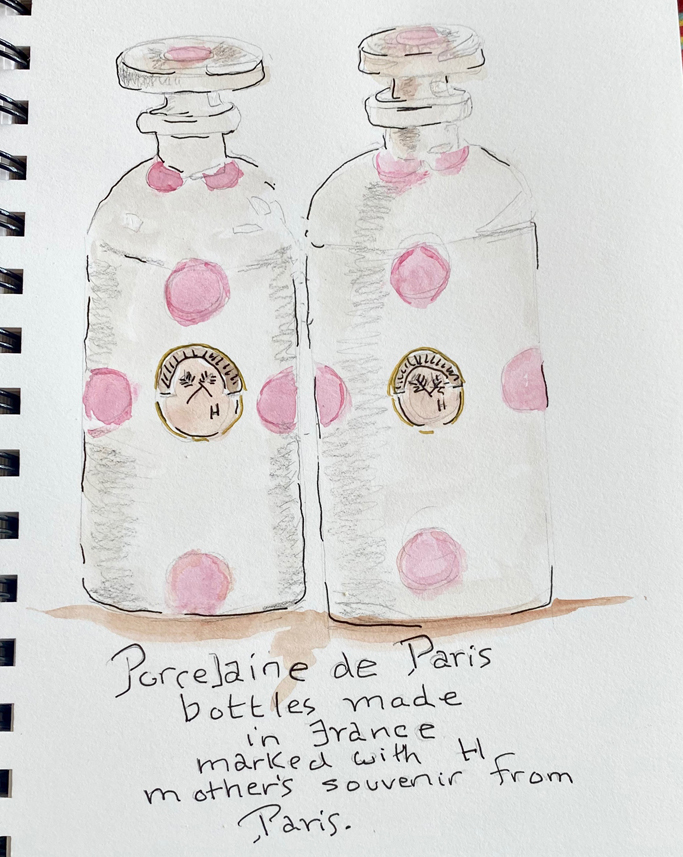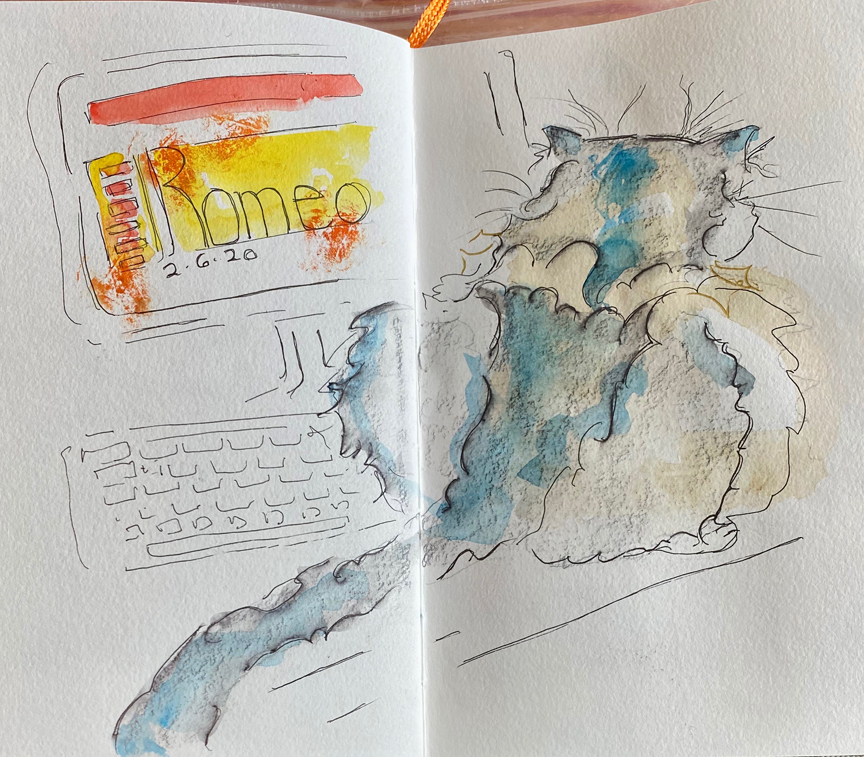 Rita enjoys sketching her yard, family artifacts for her daughter, and her daughter's cat – "how do you paint black", she asks! Wow.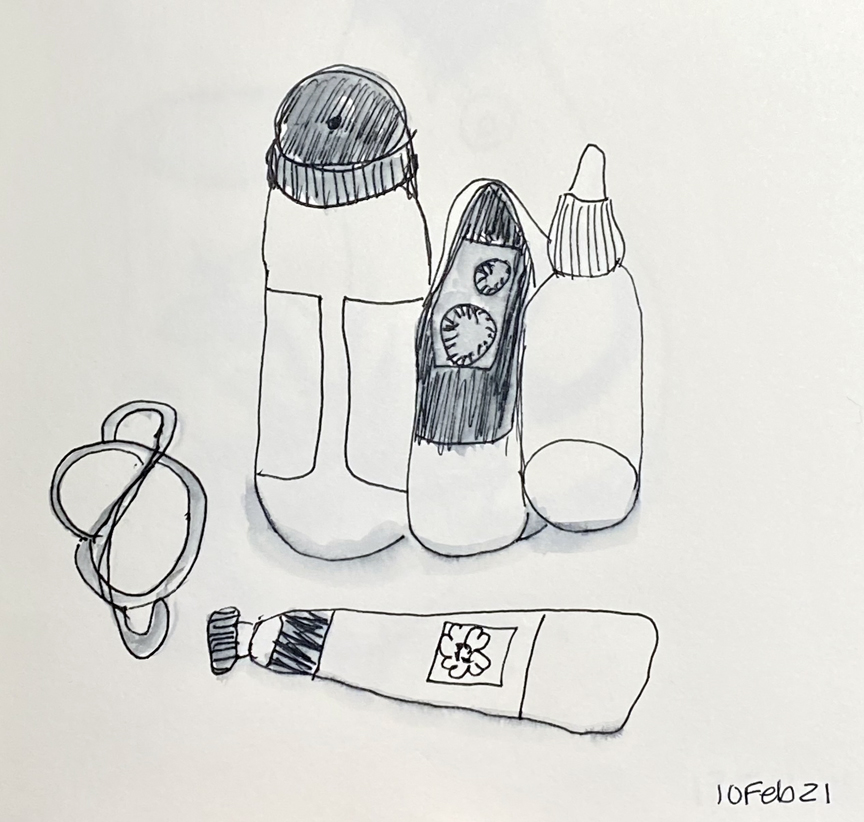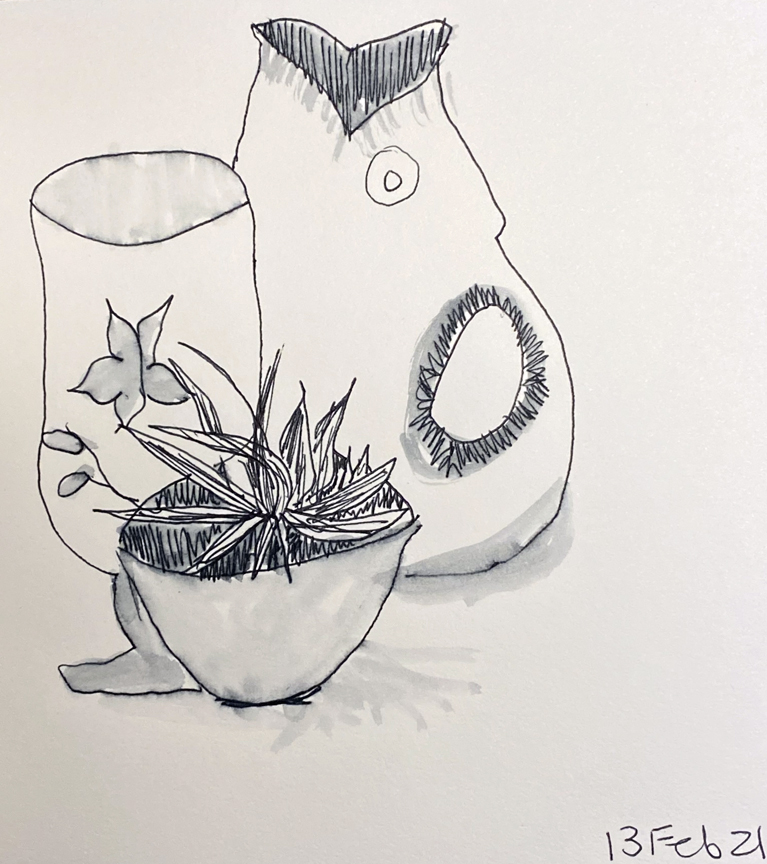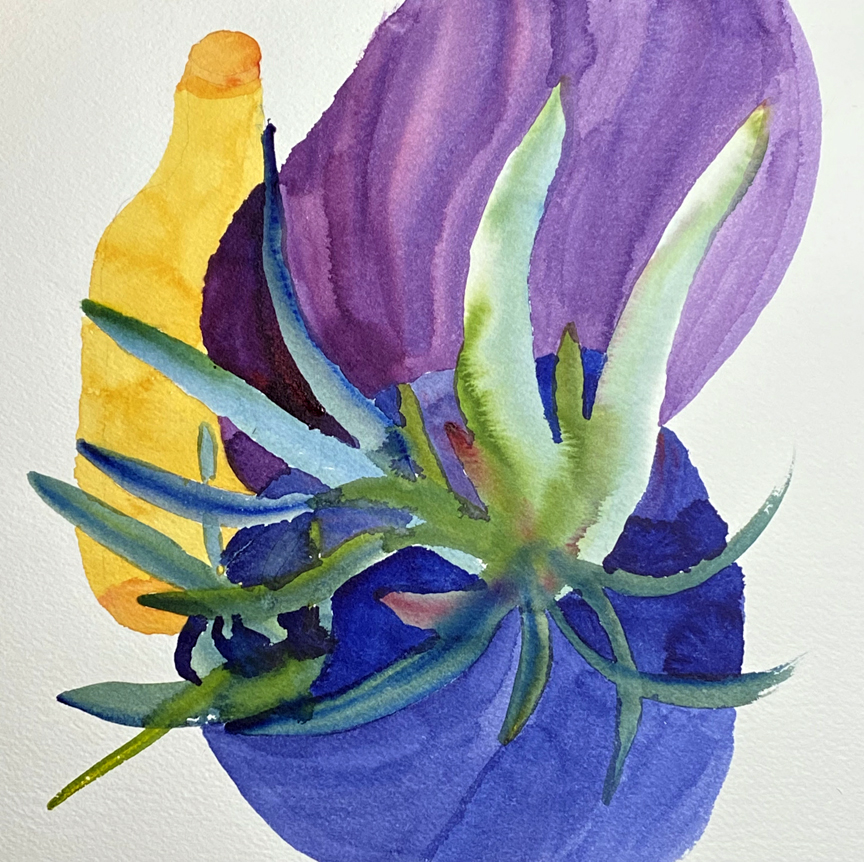 Bitty warmed up with a b&w sketch of counter items, then b&w still life  followed by a series of color versions (yellow bottle invented!).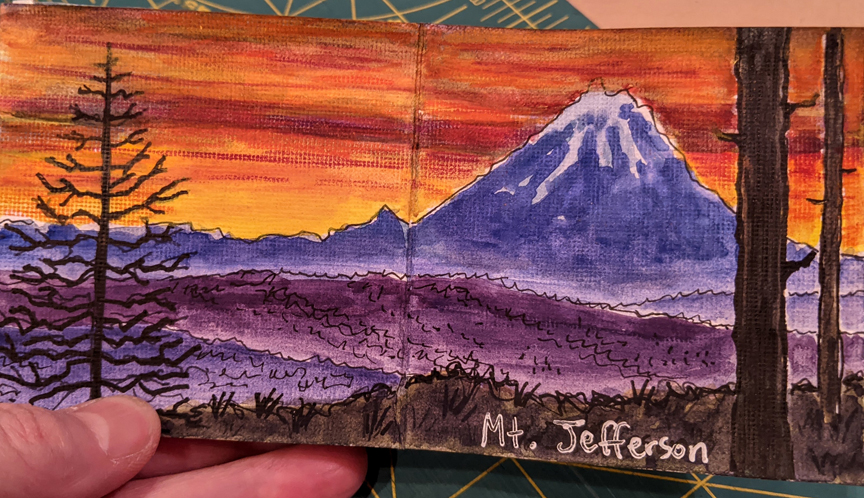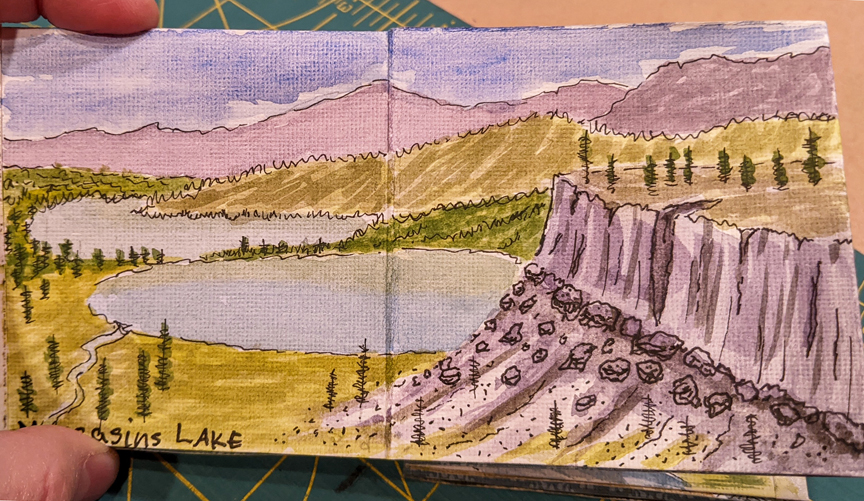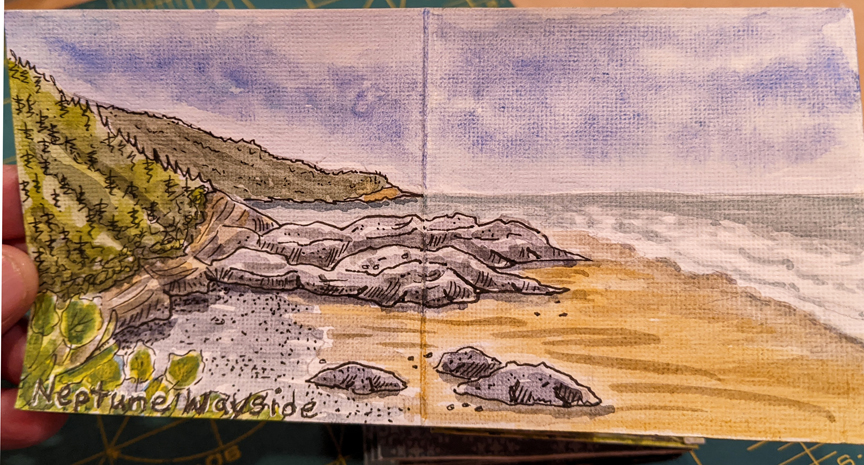 Danita started with 2 page spreads in a "meander" booklet that she turned into an accordion style featuring travel scenes – delightful!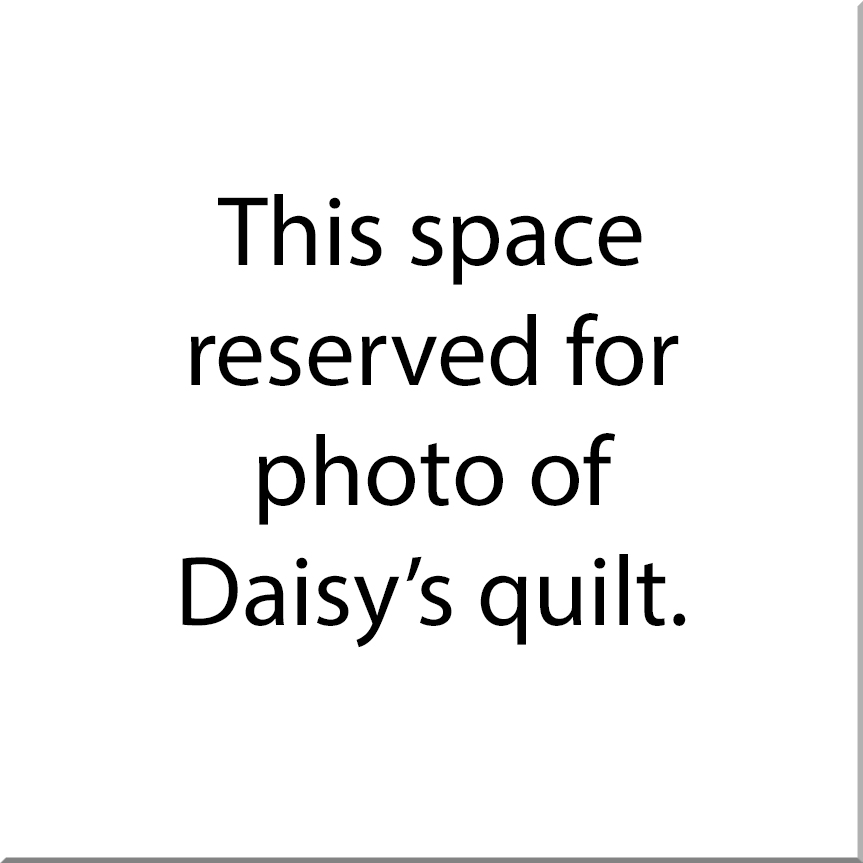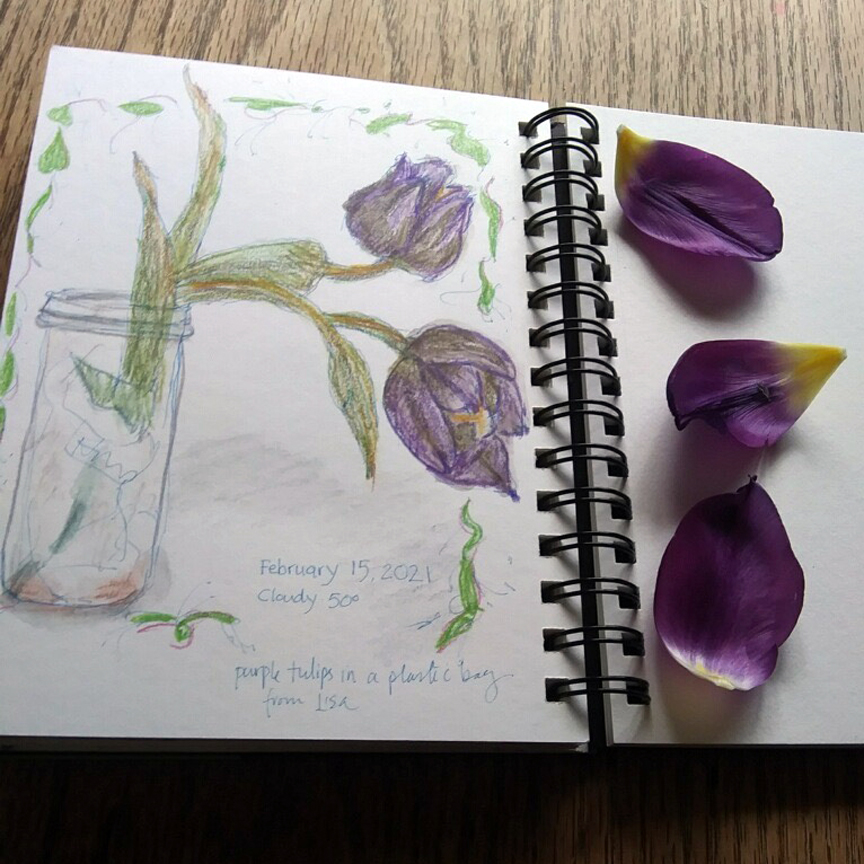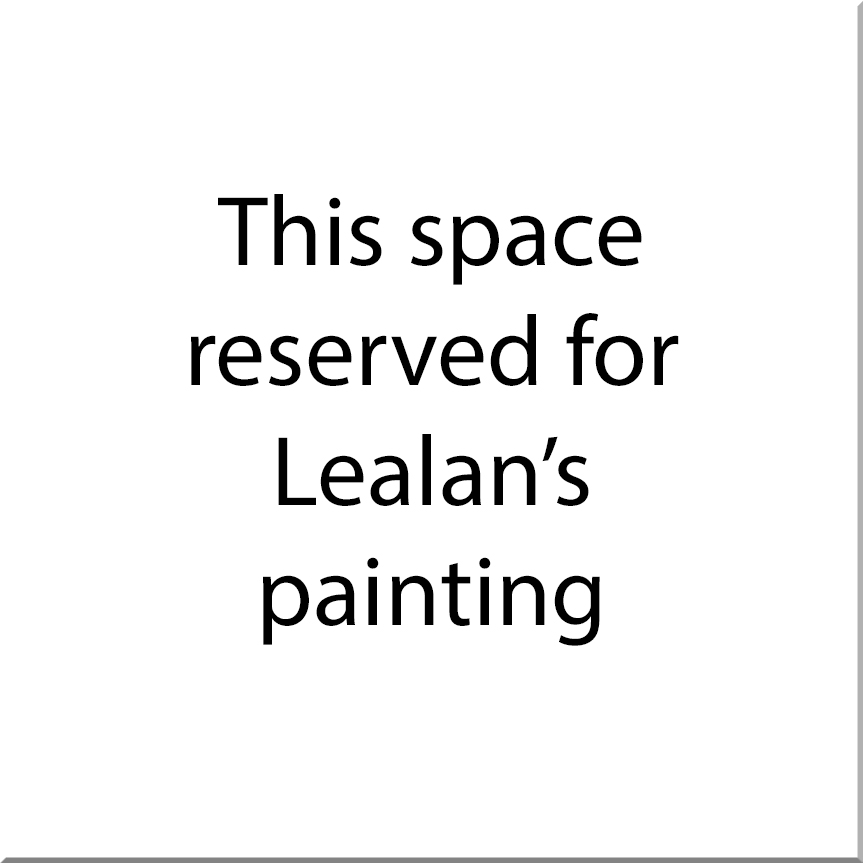 Some people are just too busy to post their work, but Laura took on the challenge of nearly black tulips, which have now given up petals.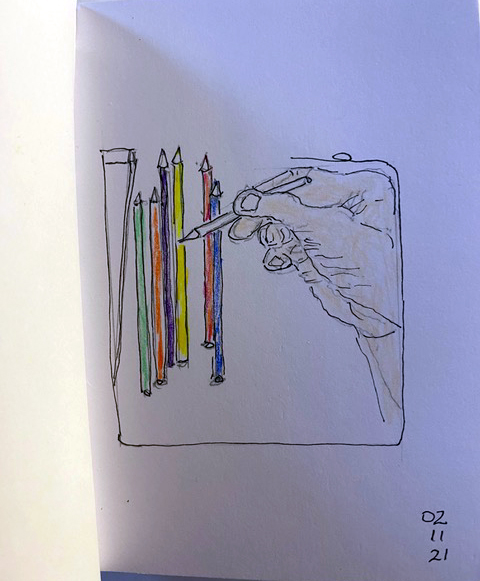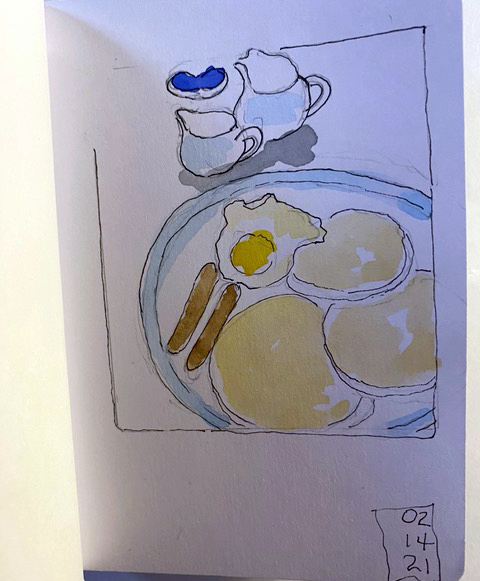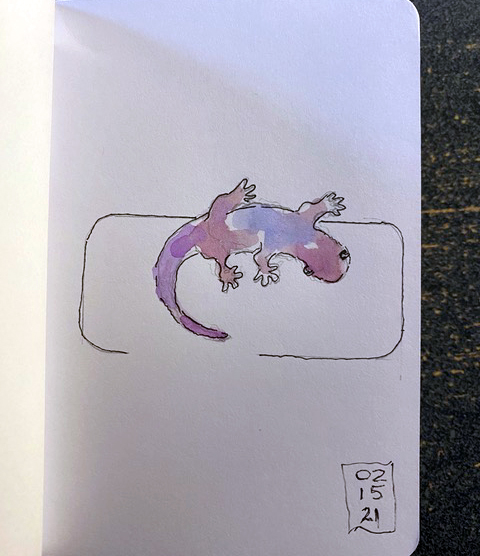 Barb So started with the ever popular sketch of her hand & tools, then her yummy breakfast, and a little salamander at her door!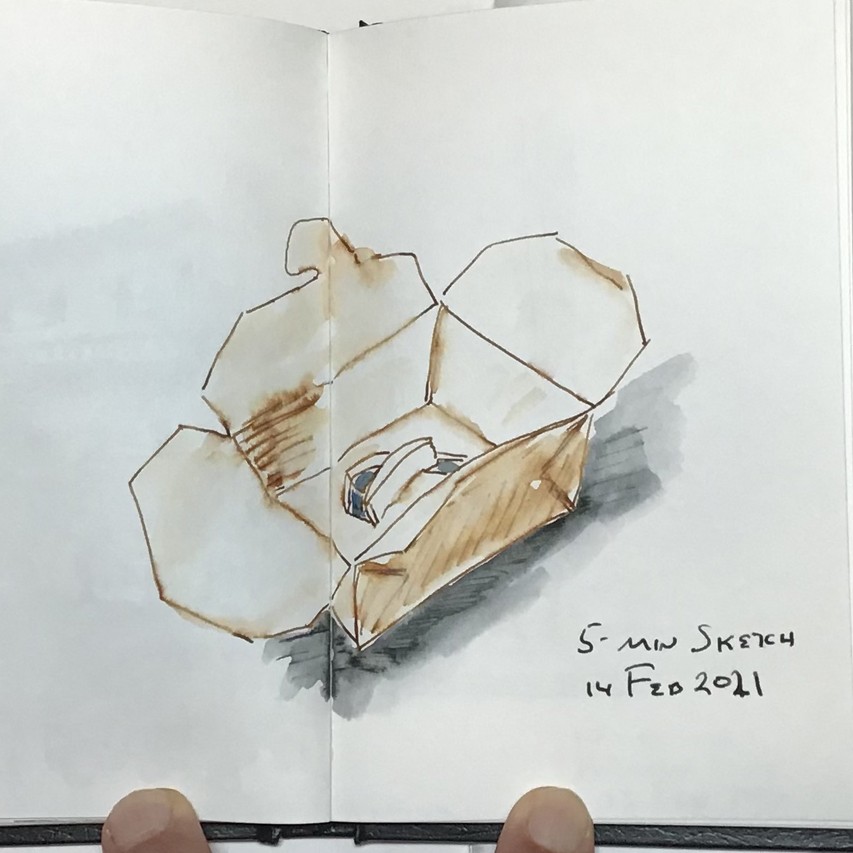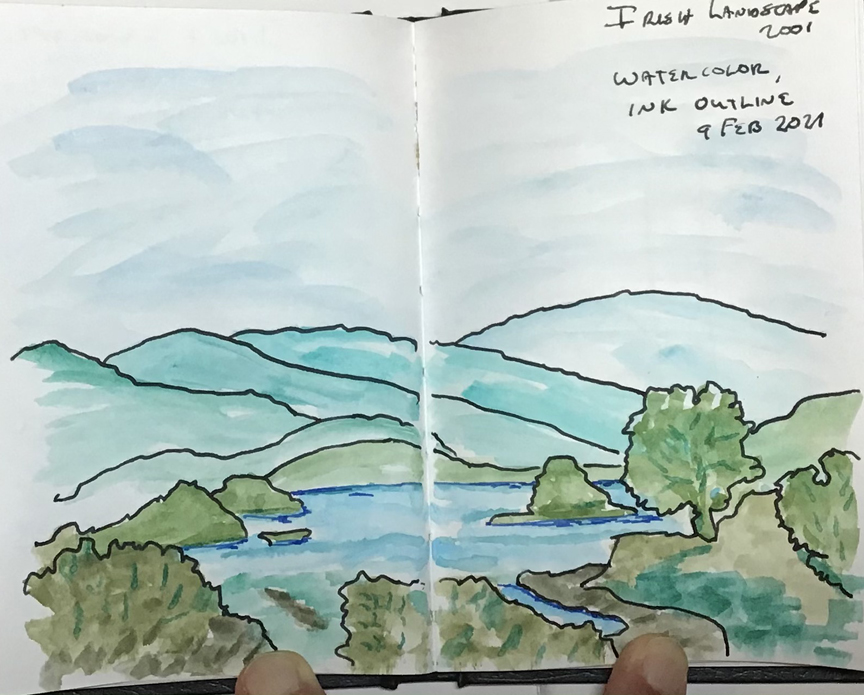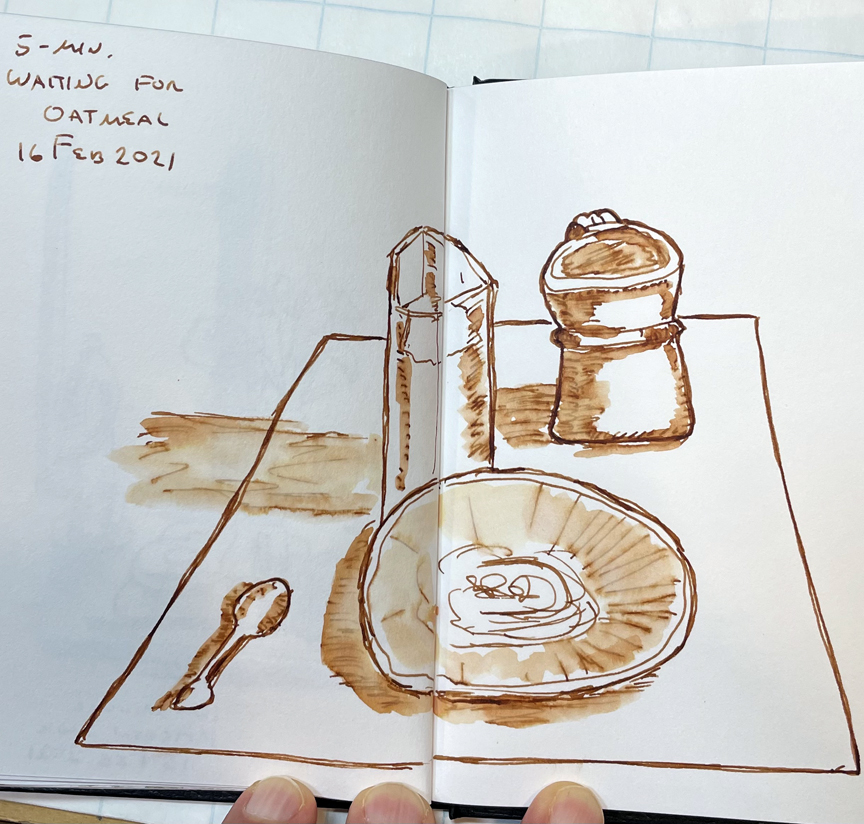 Hugh's having a great time using "Coffee Break " water soluble ink for 5 min. sketches, but prefers watercolor & bold black ink line.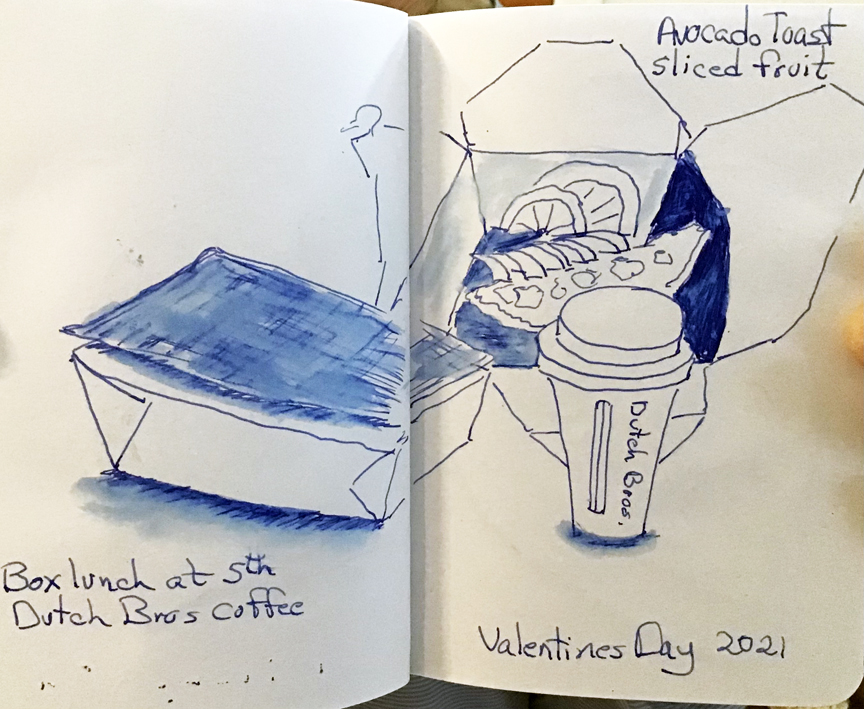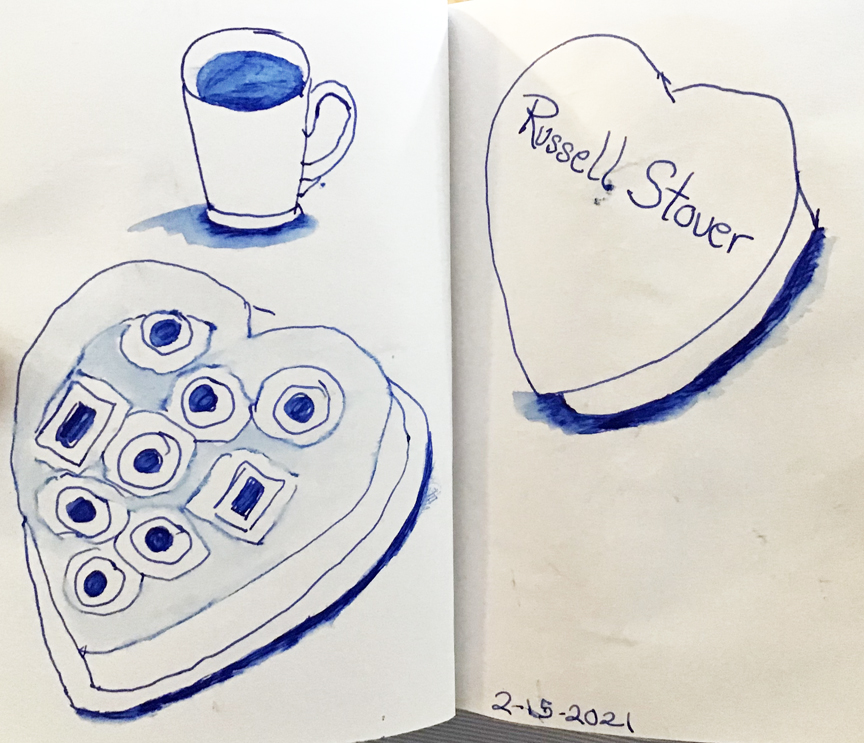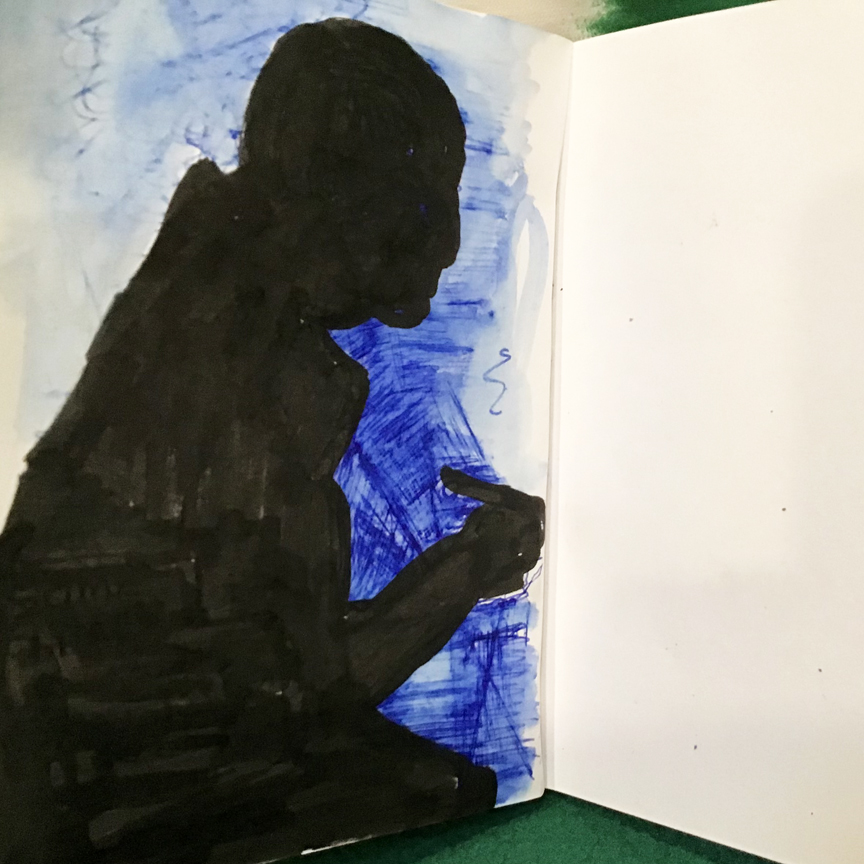 Sandy's still determined to use up her blue water soluble ink, and when she made a scribbled mess she sketched Hugh over it in black!