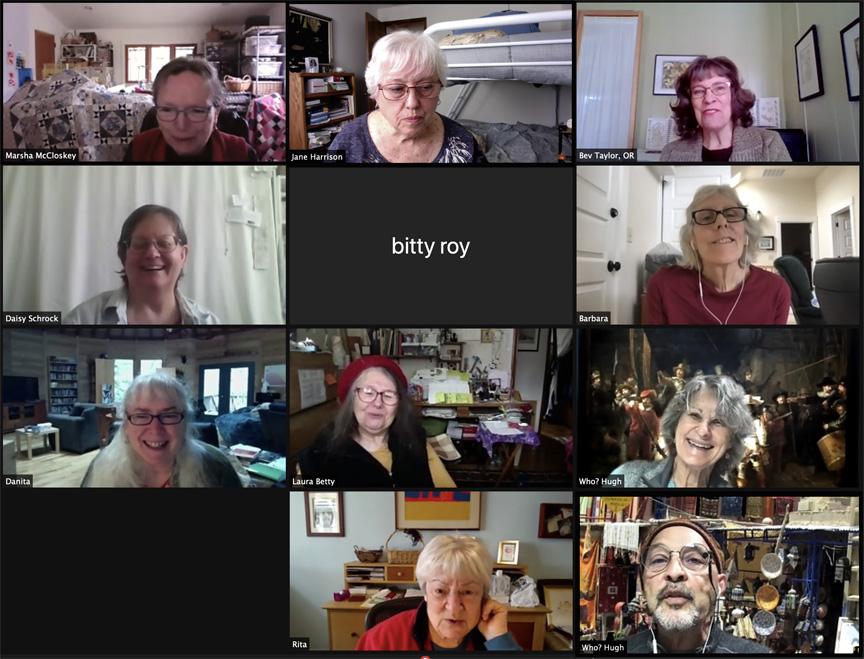 We had Hugh call Sandy into the Zoom room so we could sing happy birthday to her (taking her away from busy tasks). Bitty show up as  a name on black due to iffy internet connection (soon to be fixed).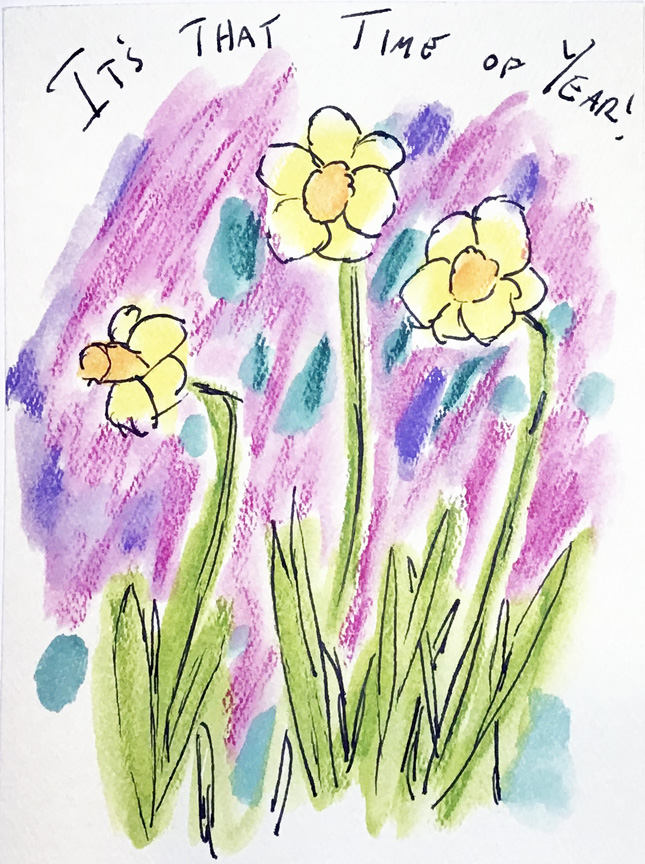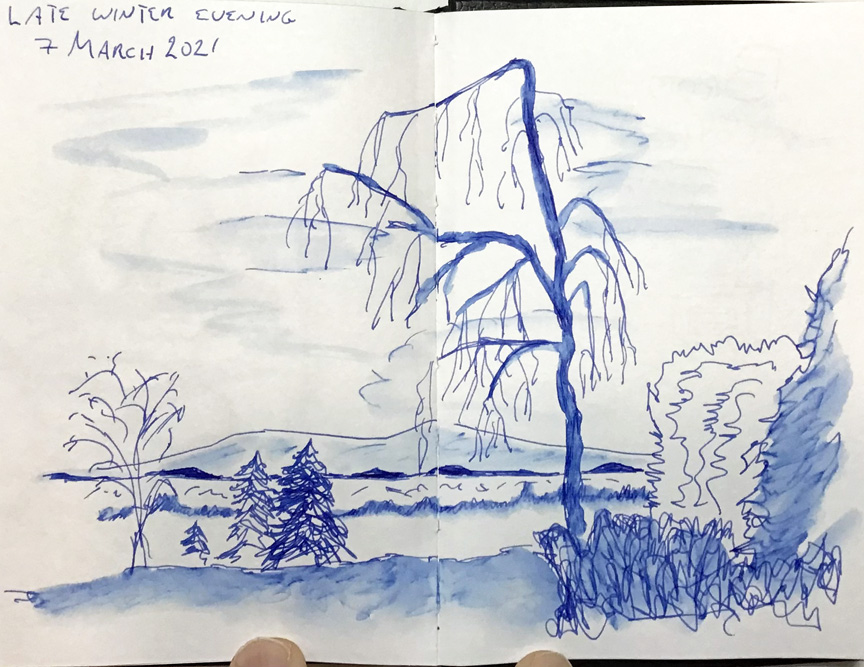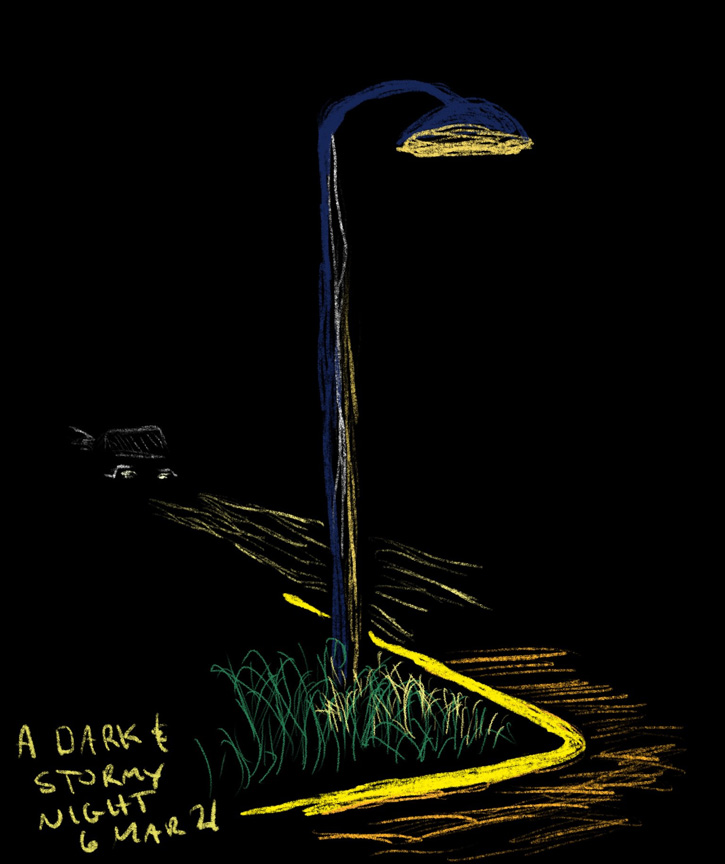 Hugh's enjoying his continuing exploration of soluble ink along with wet color, but back to black for a dramatic night scene! Zowie!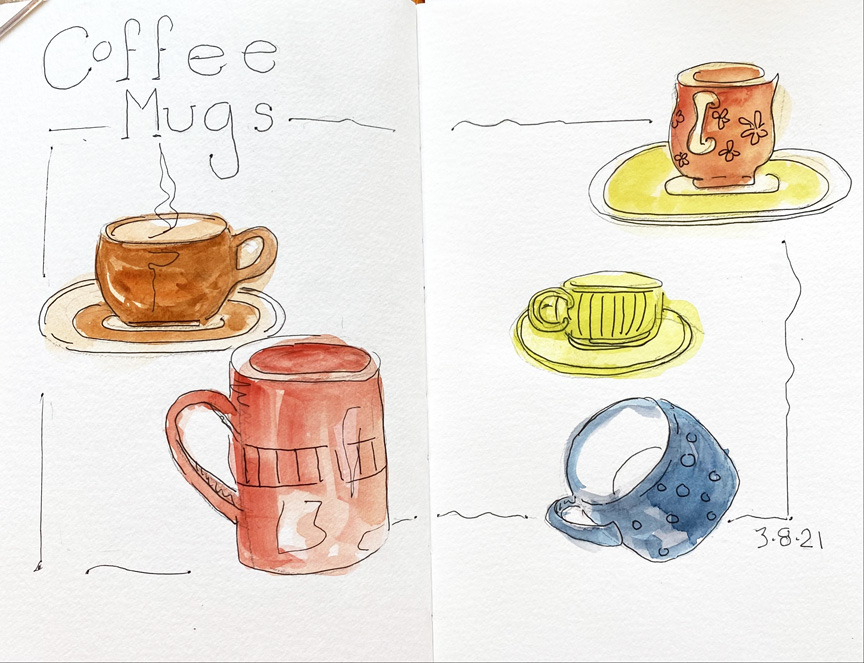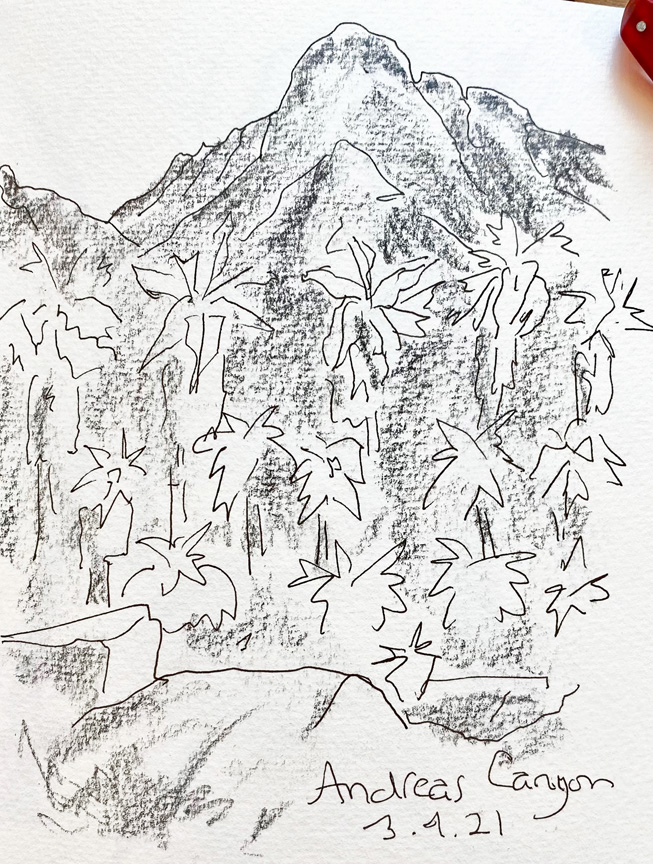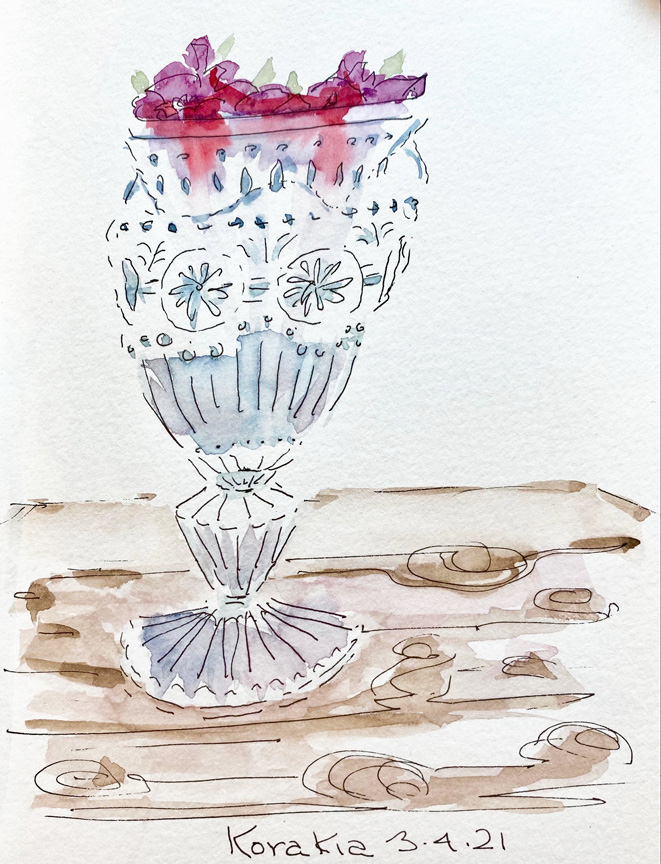 Rita keeps expanding her scope of topics and styles – charmingly framed cups, a visit to canyon trails, and flowers floating in crystal!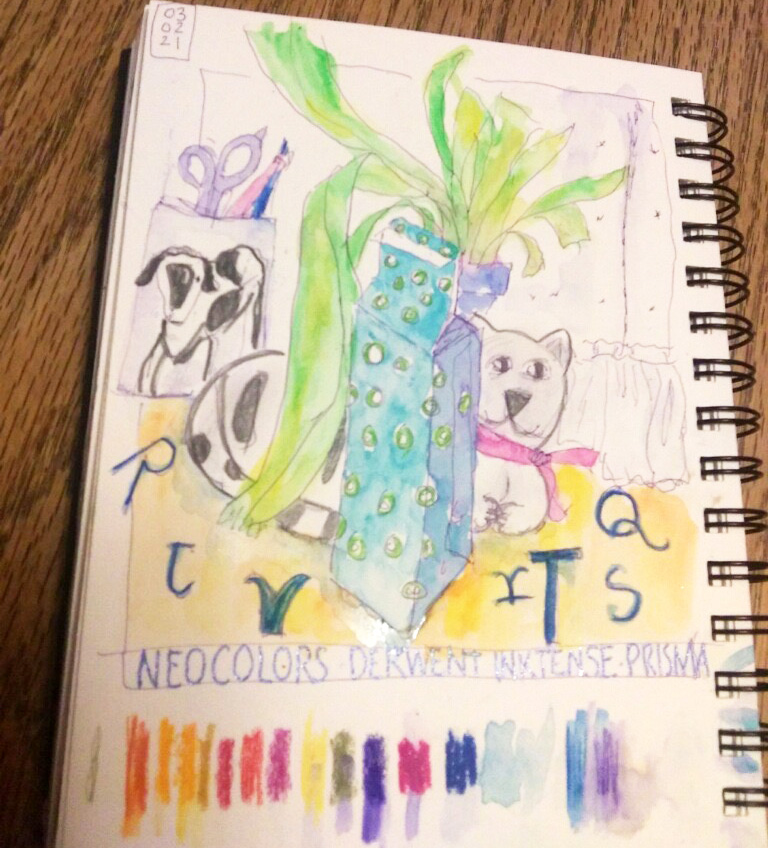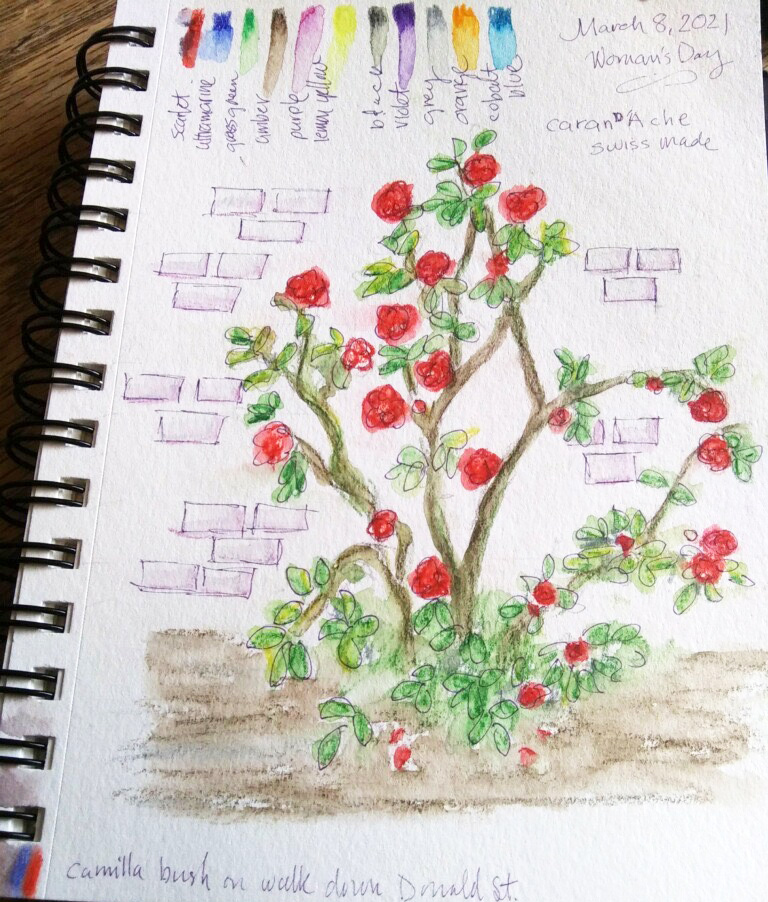 This sketchbook design stuff is rubbing off on Laura. She put the color swatches she used on the left page, & she did on the right, too!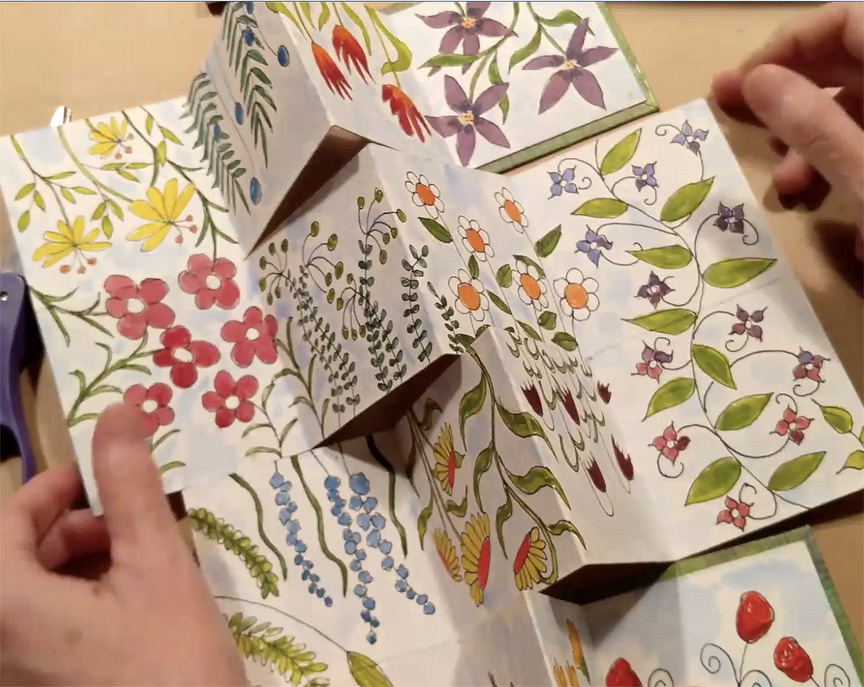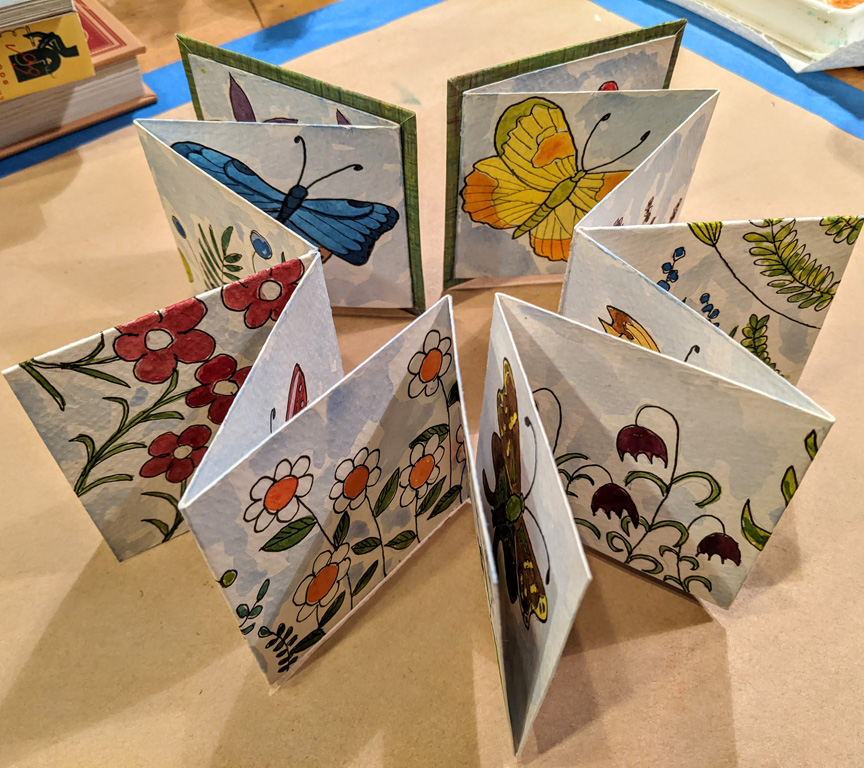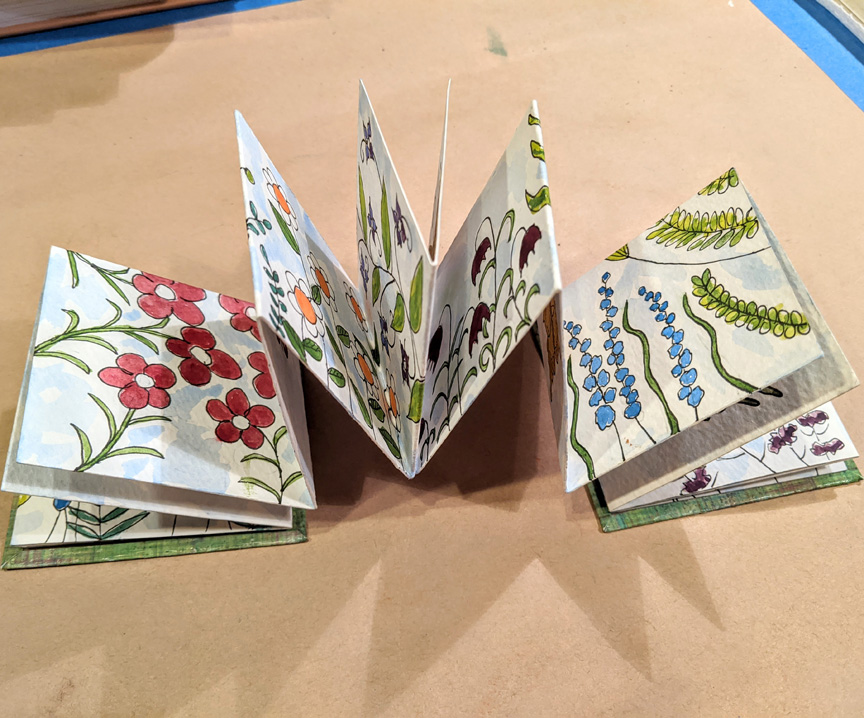 Danita is into "meander" books- start with a full page, fold, cut part way through either other fold, she did butterflies one side, flowers on the other. You open it up & twist to get to each section. WOW.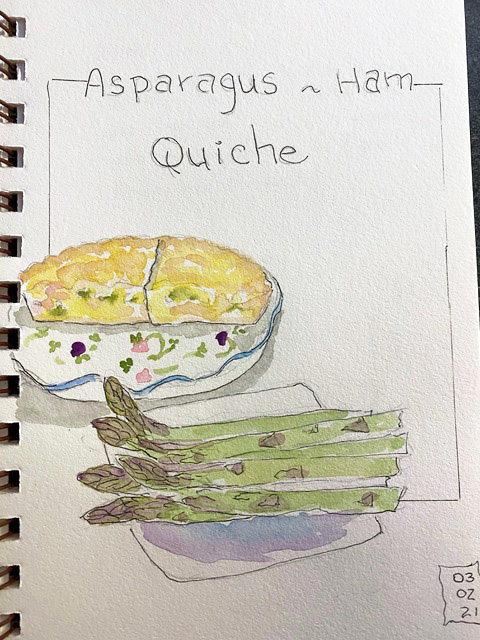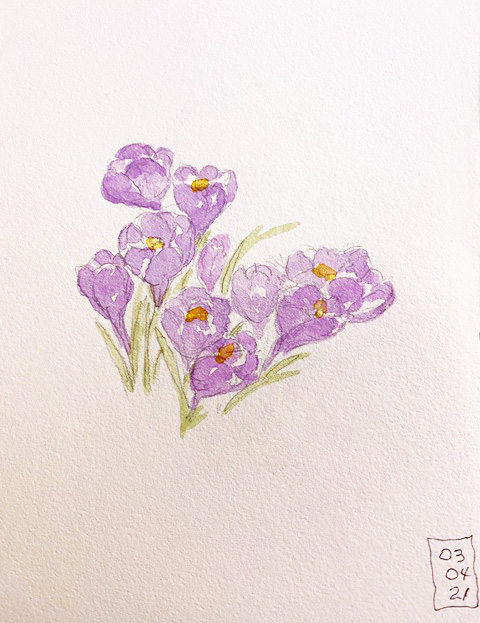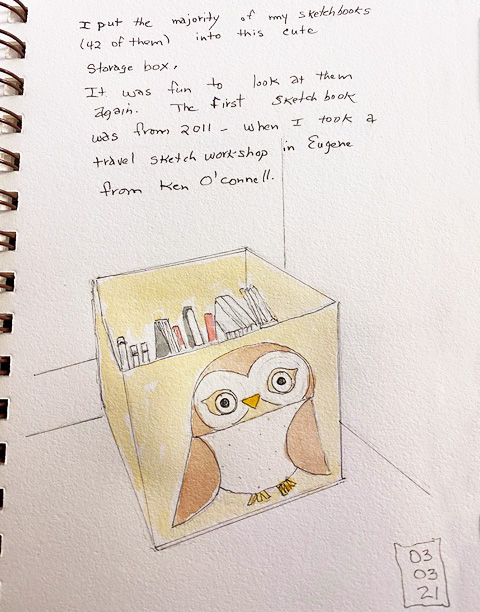 Barb So's sketches range from a delicious quiche, to crocus, to a story of how she started sketching & all her sketchbooks in a box.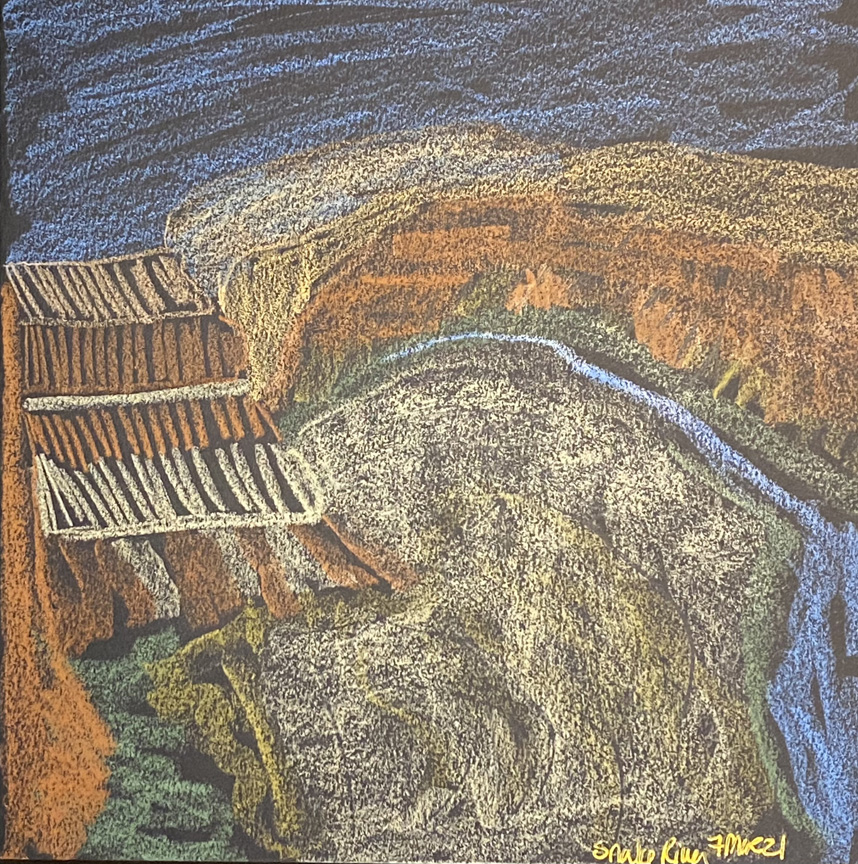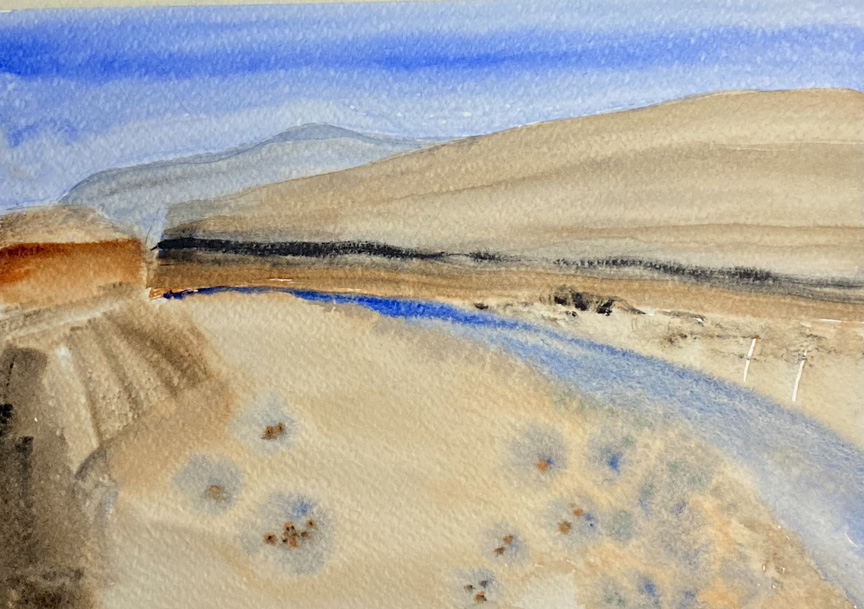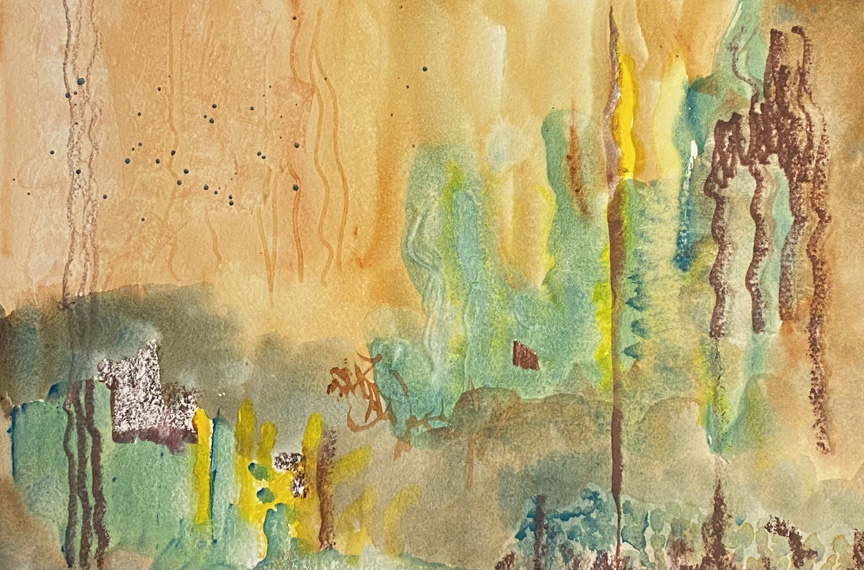 First Bitty had a pastel sketch of the Snake River, then a loose watercolor of it, and finally a venture into abstract mark making!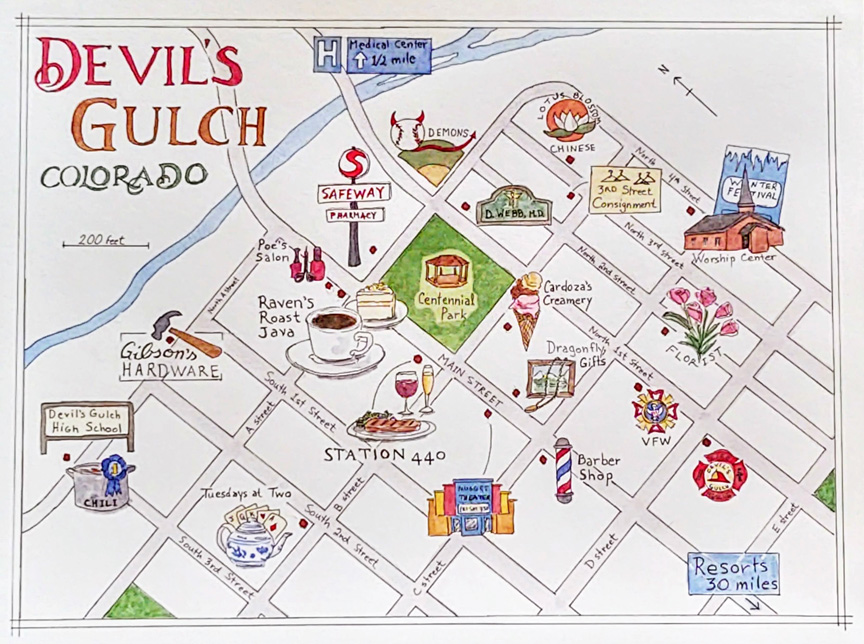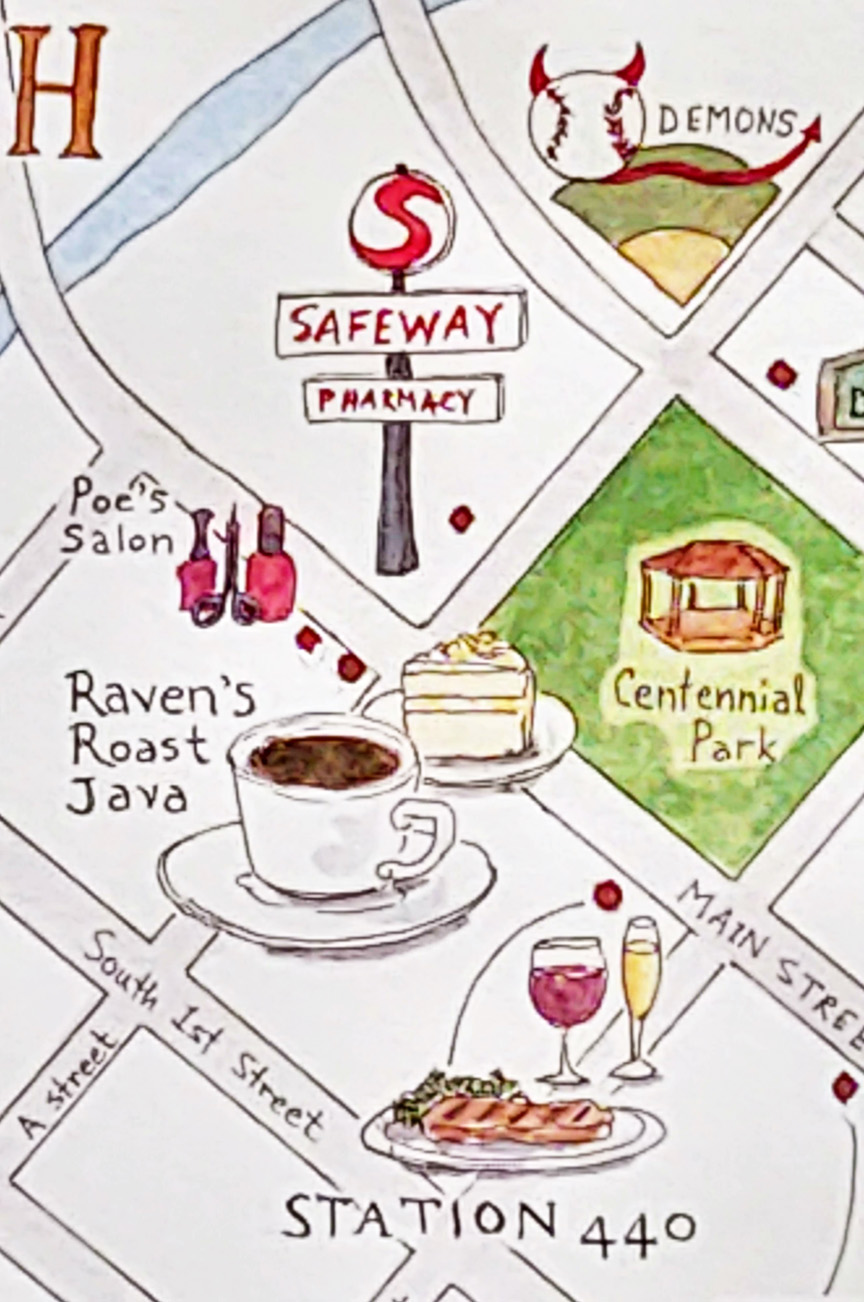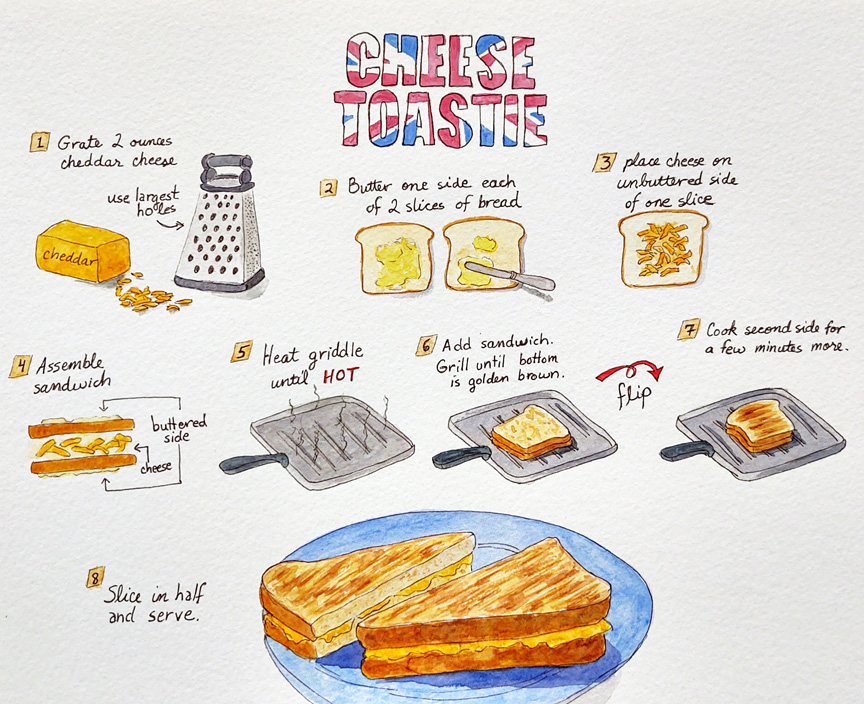 Daisy is illustrating recipes from an online serial novel! She decided to making cooking & recipe illustration her "Pandemic Project."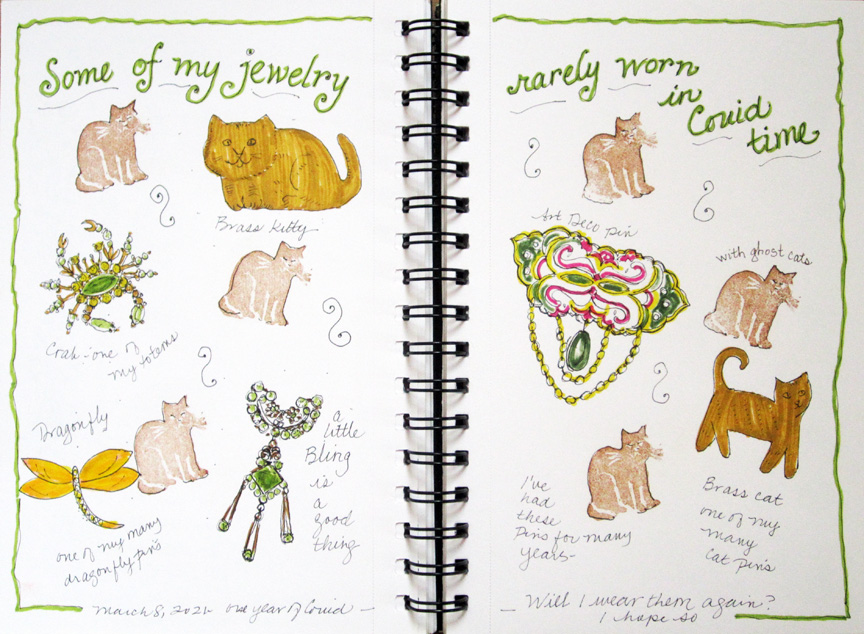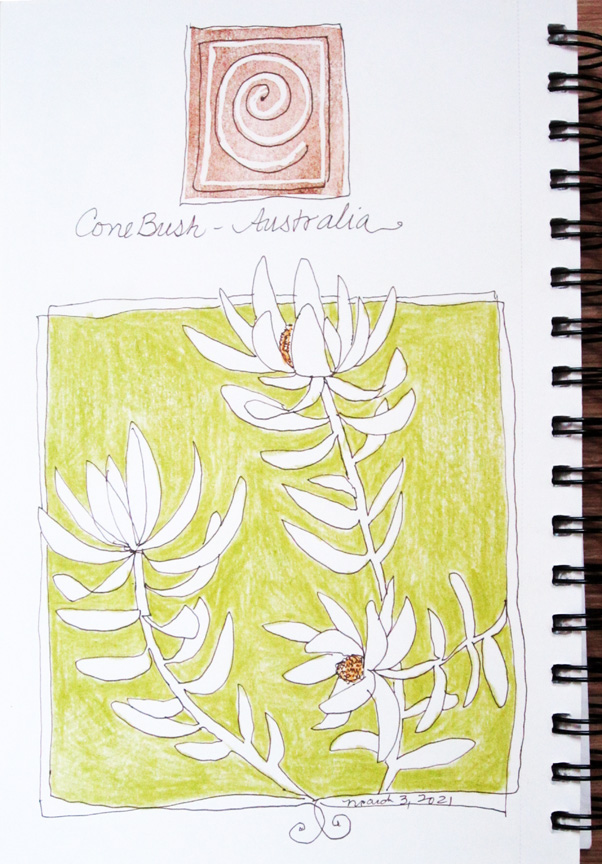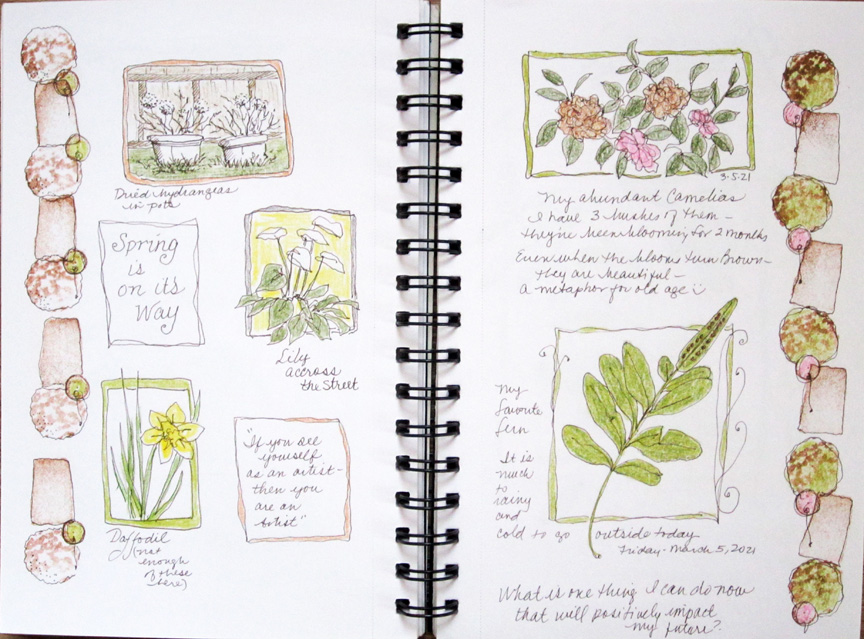 Bev demonstrates what happens when you're on your own and wonder what to sketch! Nice little text additions, too. Read them!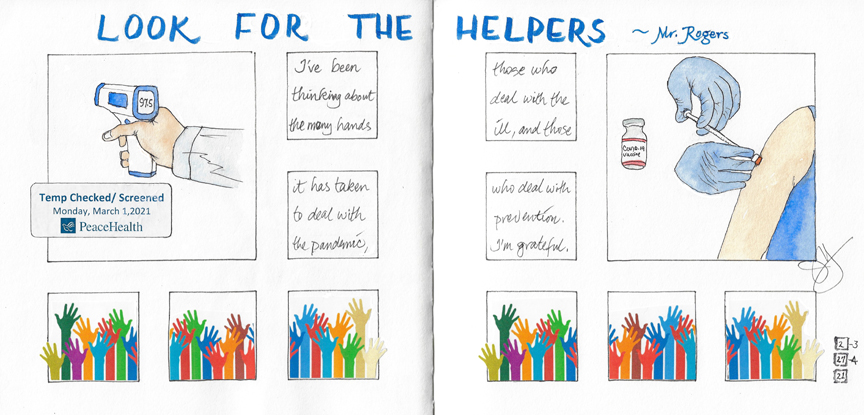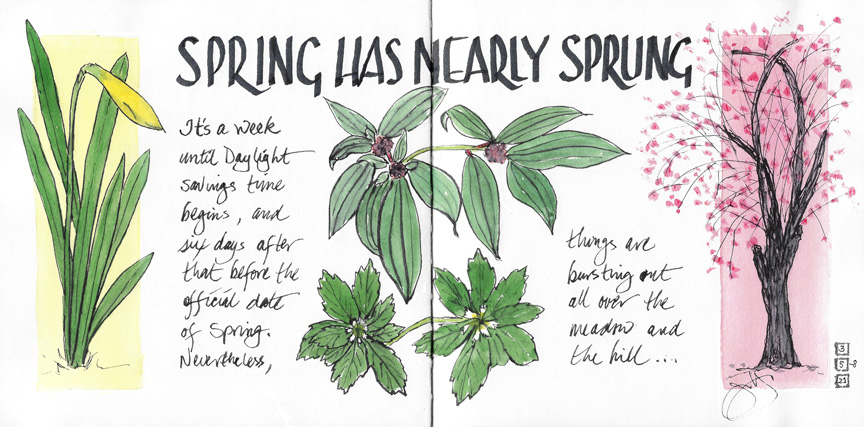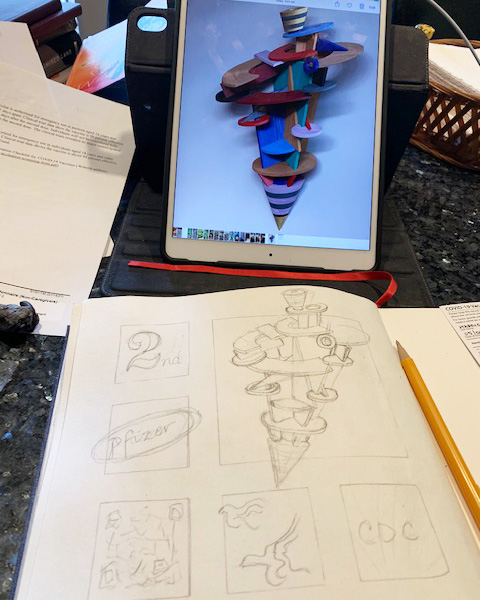 Jane has just about had it with planning 2 page spreads. It's interesting and challenging, but…she's back to one page with frames.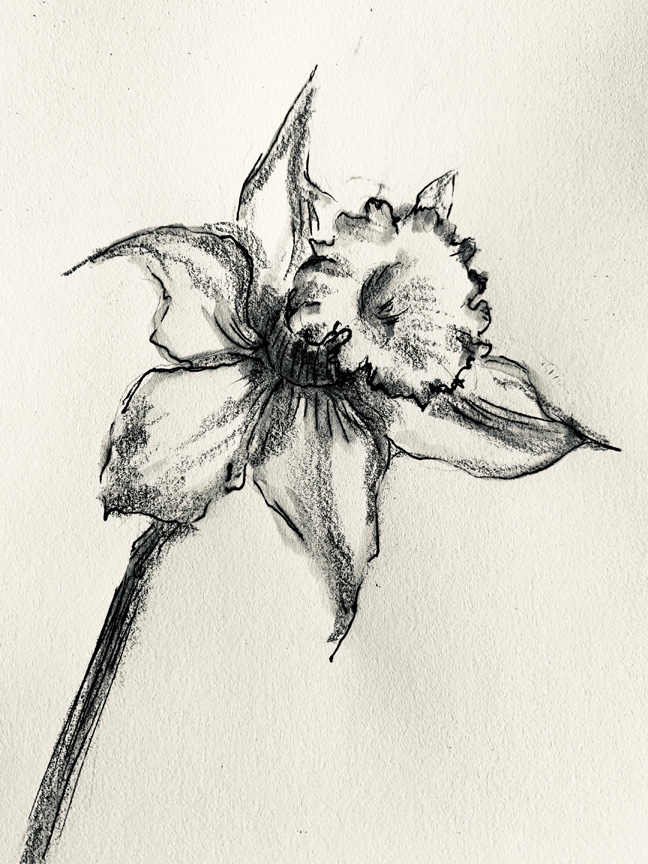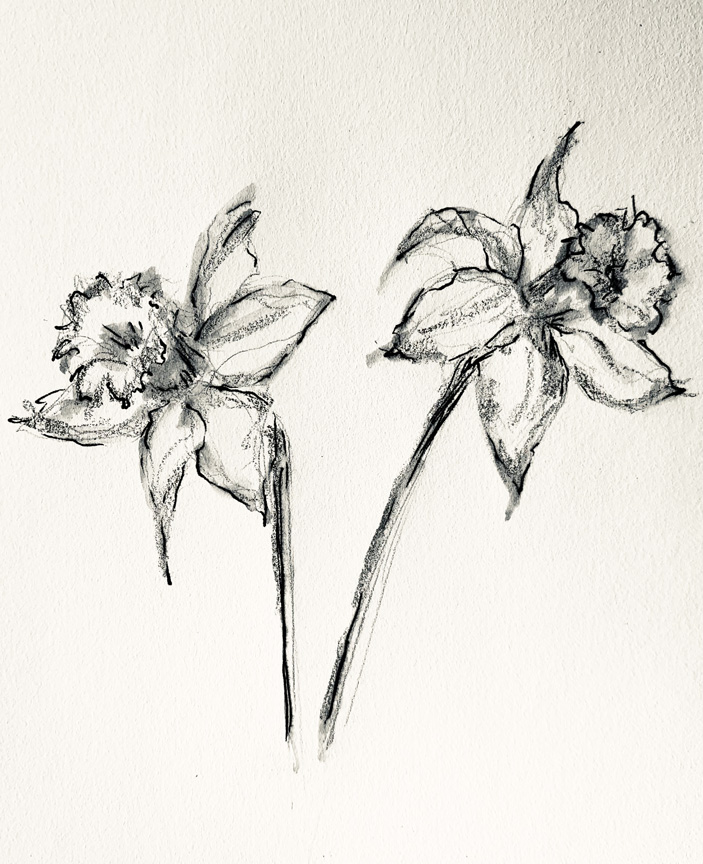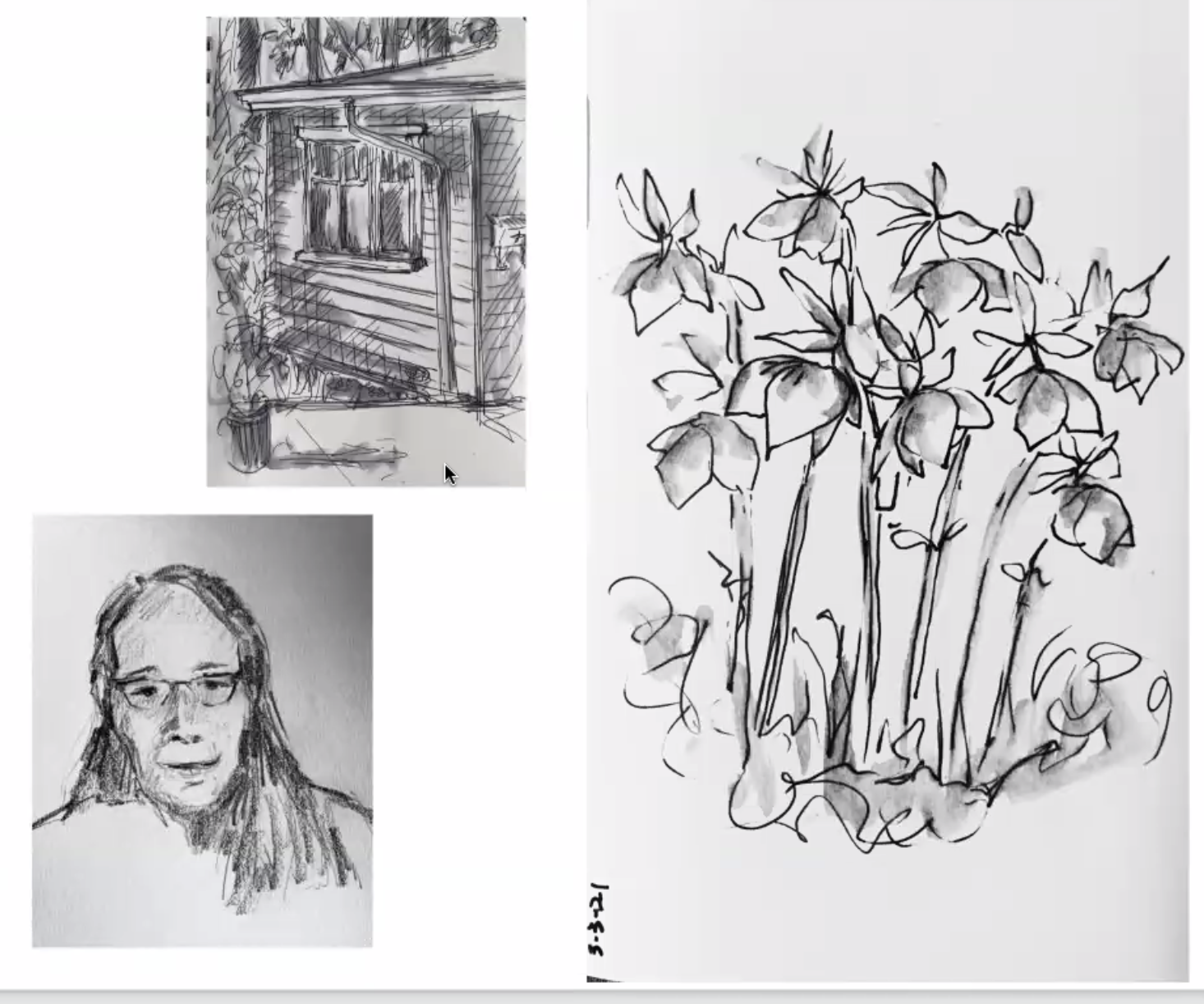 Marsha used #8 pencil doing 5 min. sketches (nice darks!). Then listening to Heather Cox Richardson she sketched her, of course!