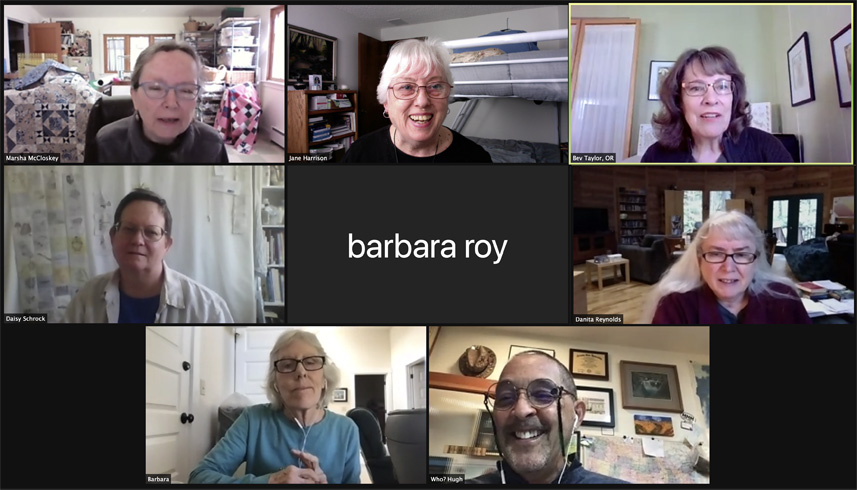 Marsha, Jane, Bev, Daisy, Bitty, Danita, Barb So, & Hugh.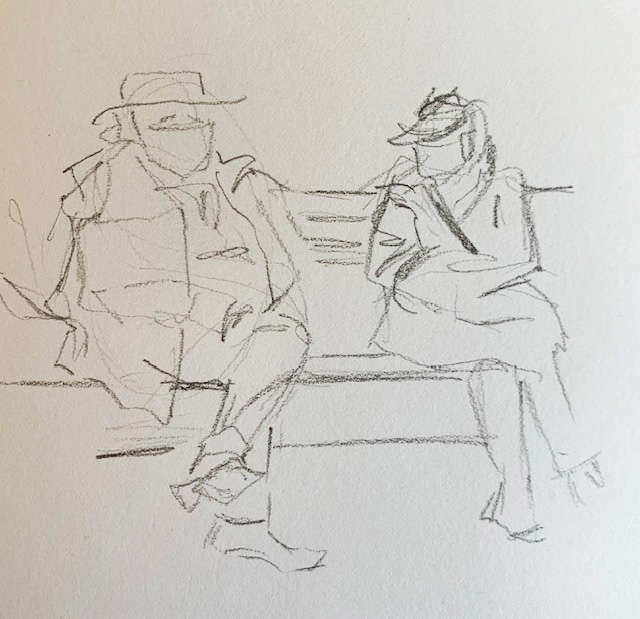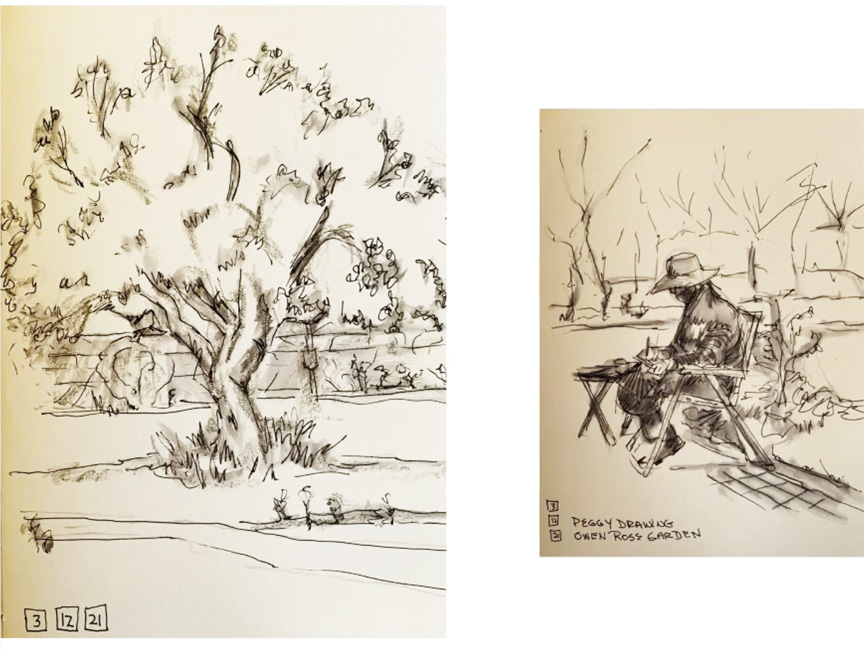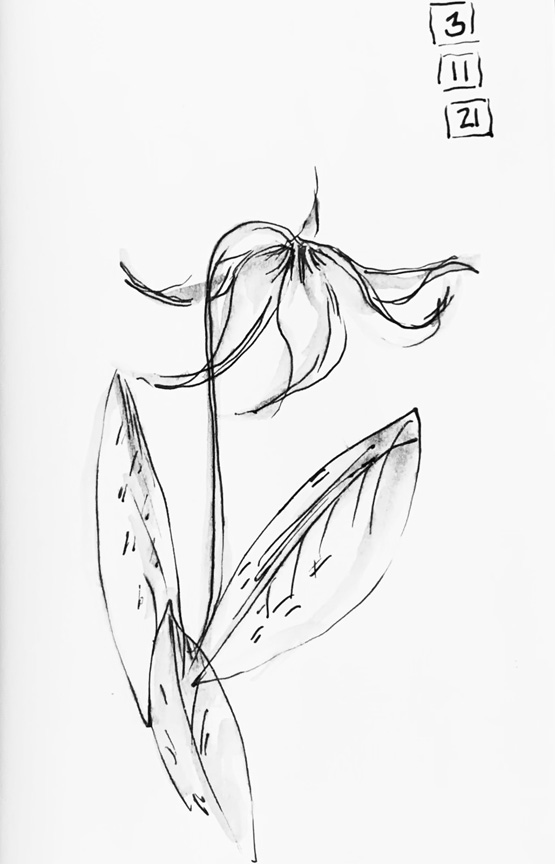 Marsha has been on a monotone jag lately, pencil as well as ink.  But her drawings are so evocative,  they almost talk to you!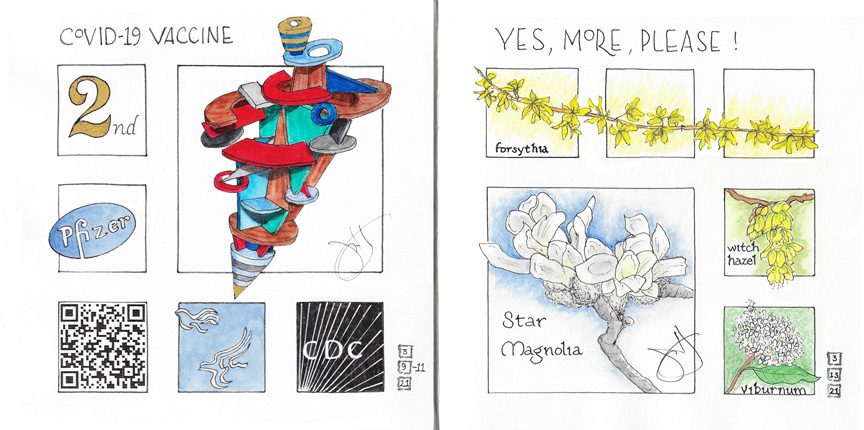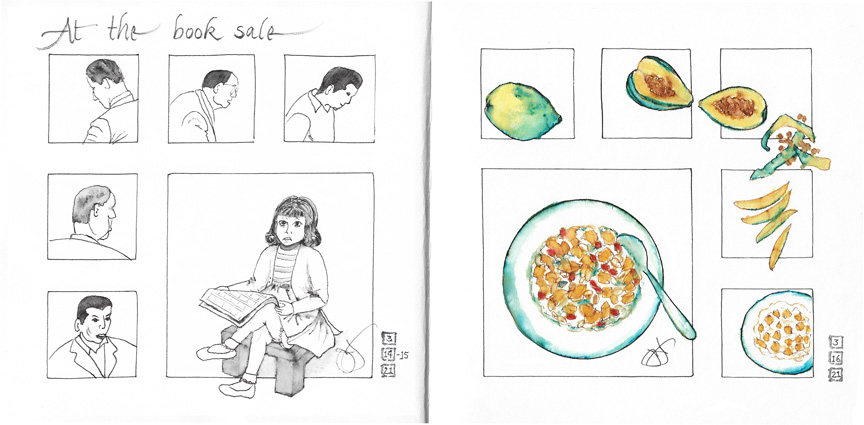 Jane is done with her sketchbook design class. She's sick of two page spreads, paying attention to the design of them! But nice, anyway.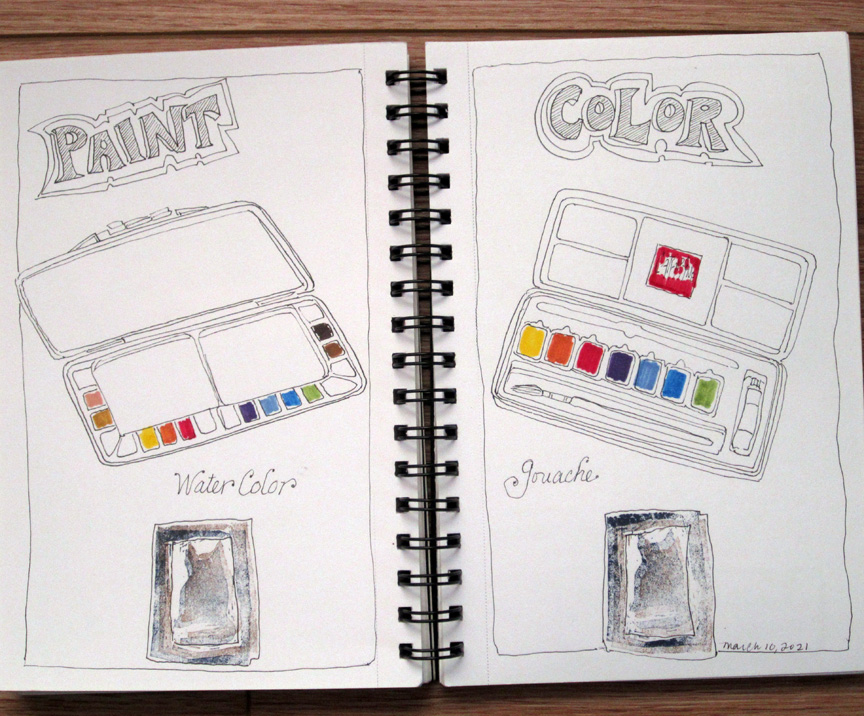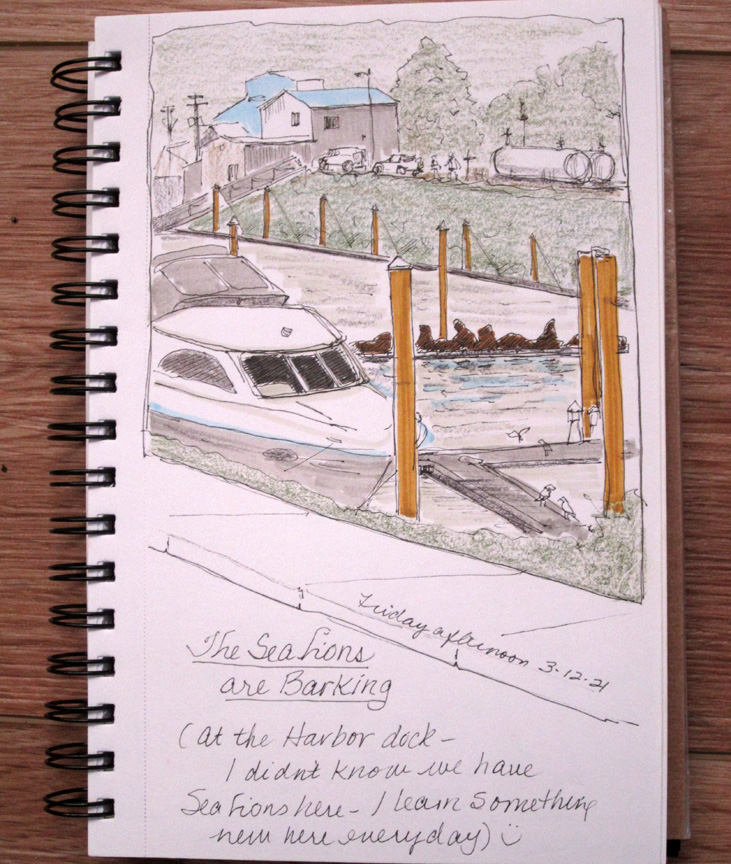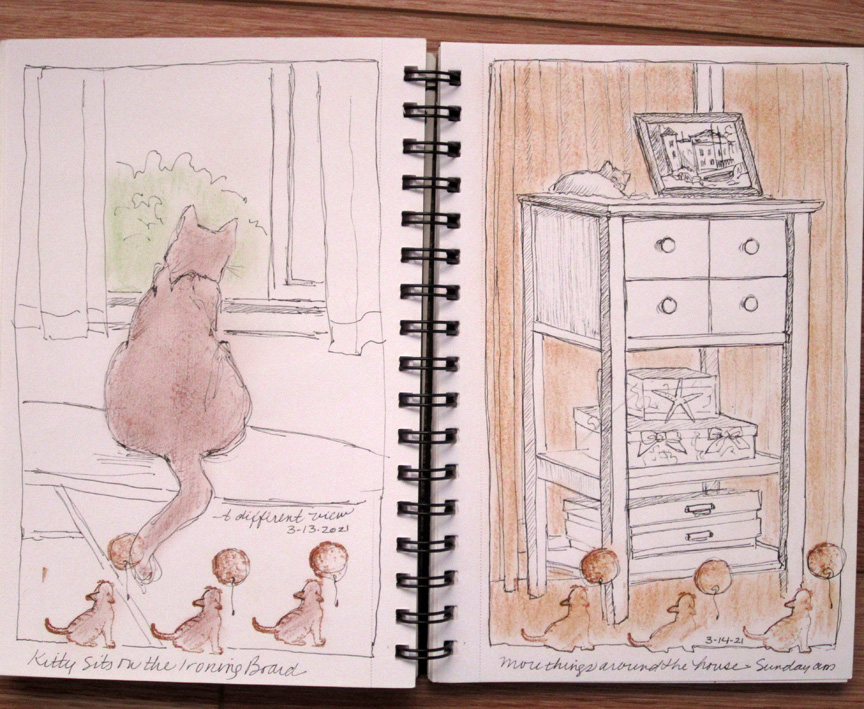 Bev keeps herself busy sketching even though she's physically quite a ways from us. We certainly enjoy the scenes she captures!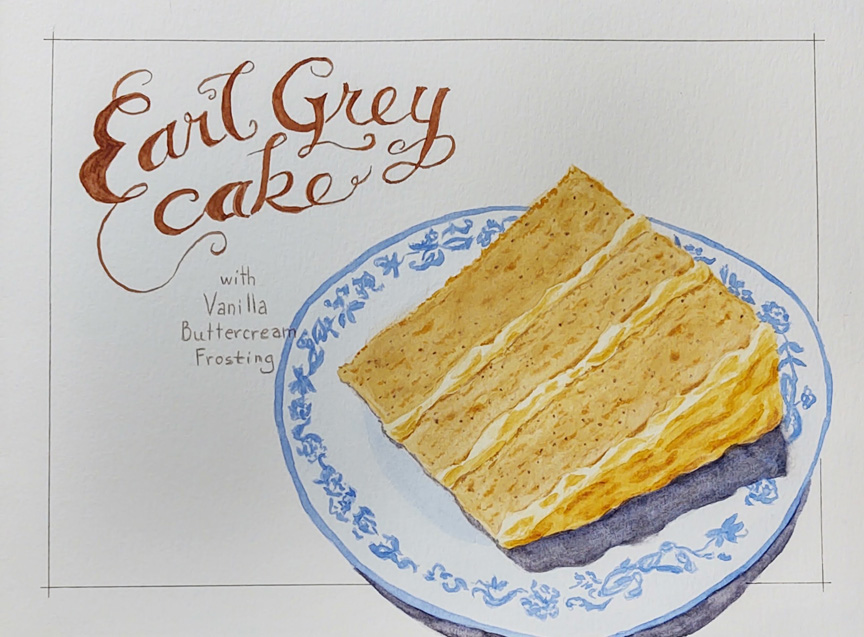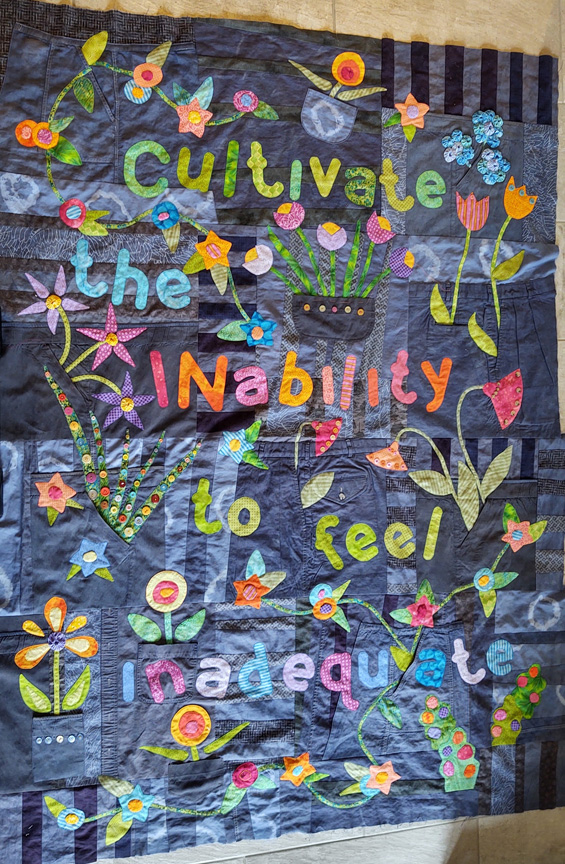 Daisy's continuing to illustrate the online mystery novel (with yummy recipes), as well as design fascinating quilts (with pockets?).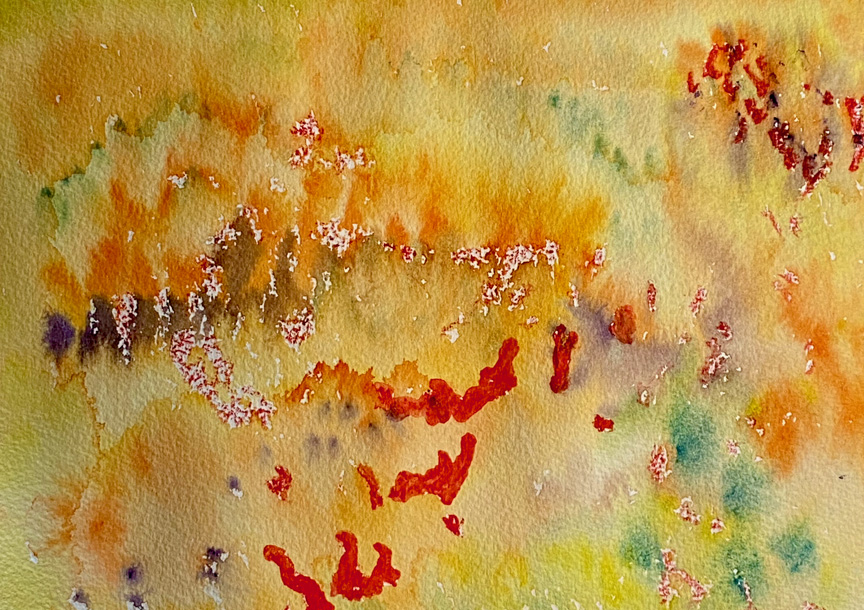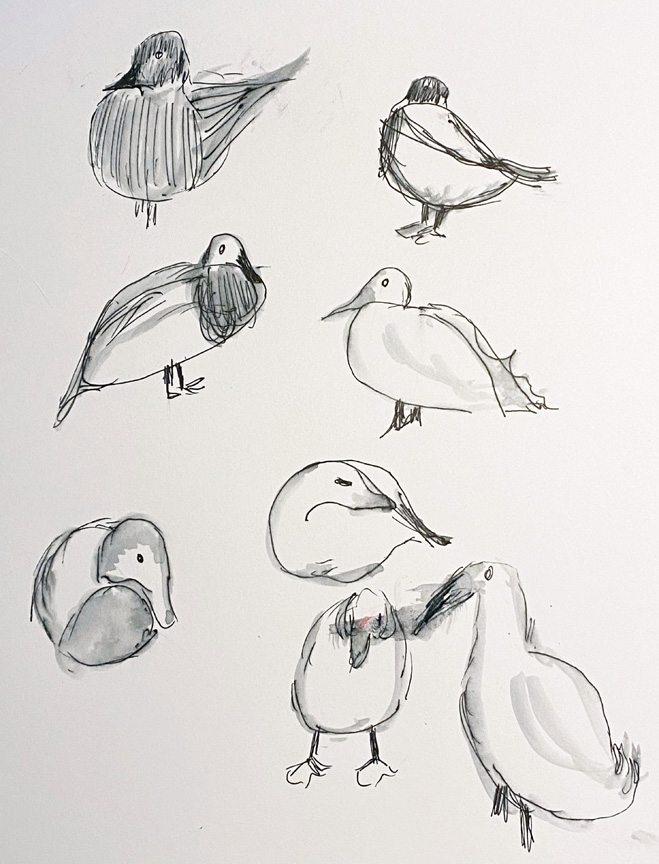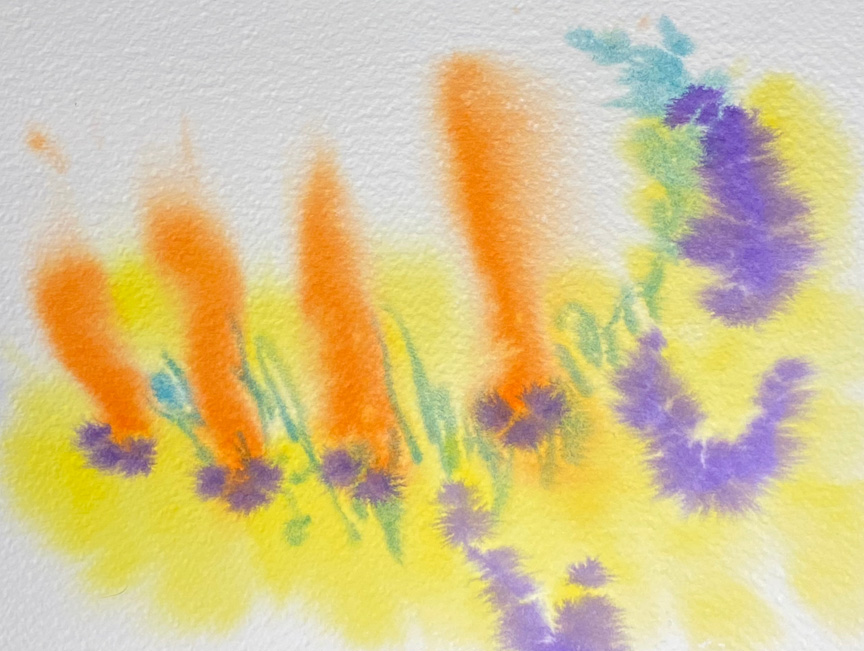 In between Bitty's exploration of abstract mark making with watercolor, she found time to sketch birds near the river. Cute!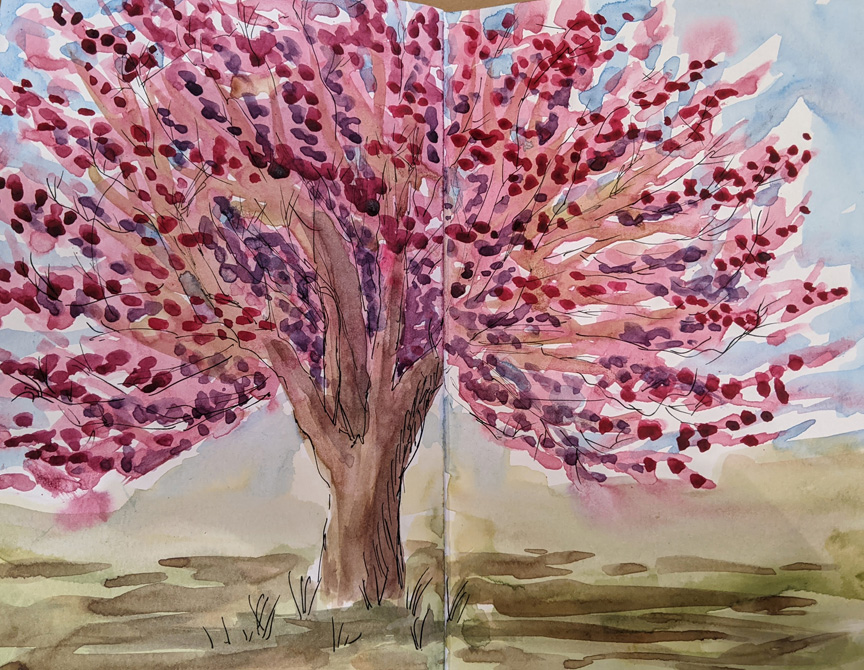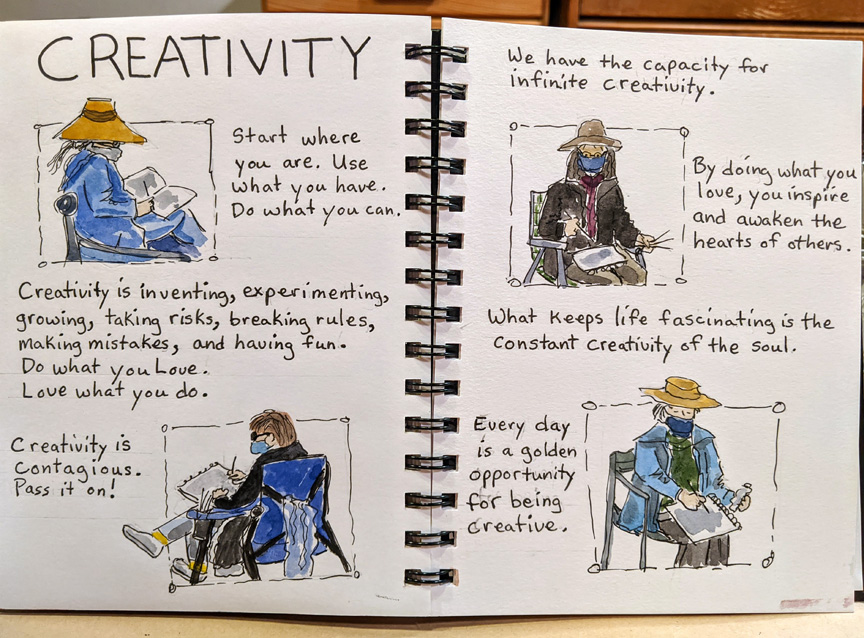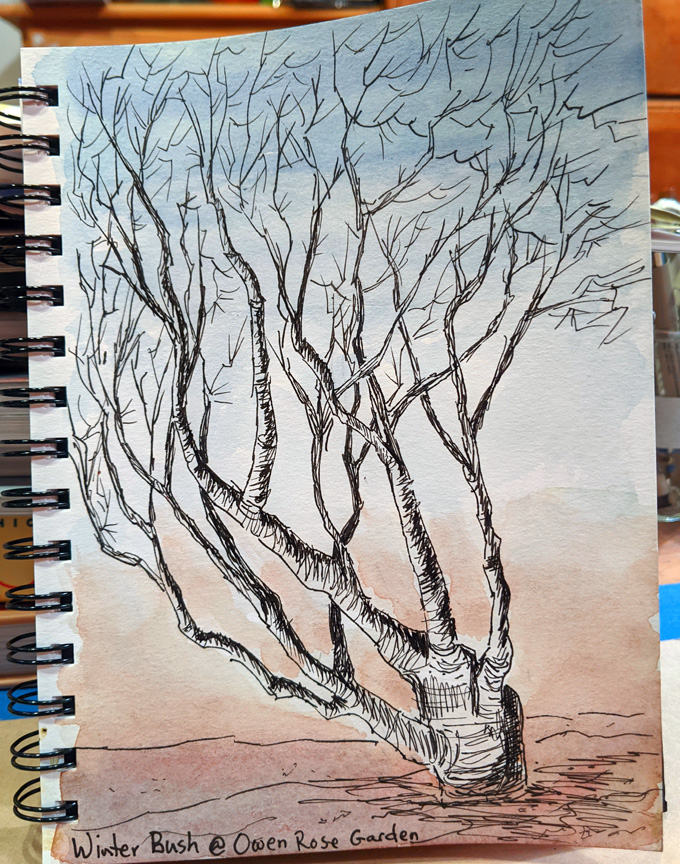 Danita added more color in the sketches of trees she began at the Rose Garden, and did a charming sketch about creativity – do read it!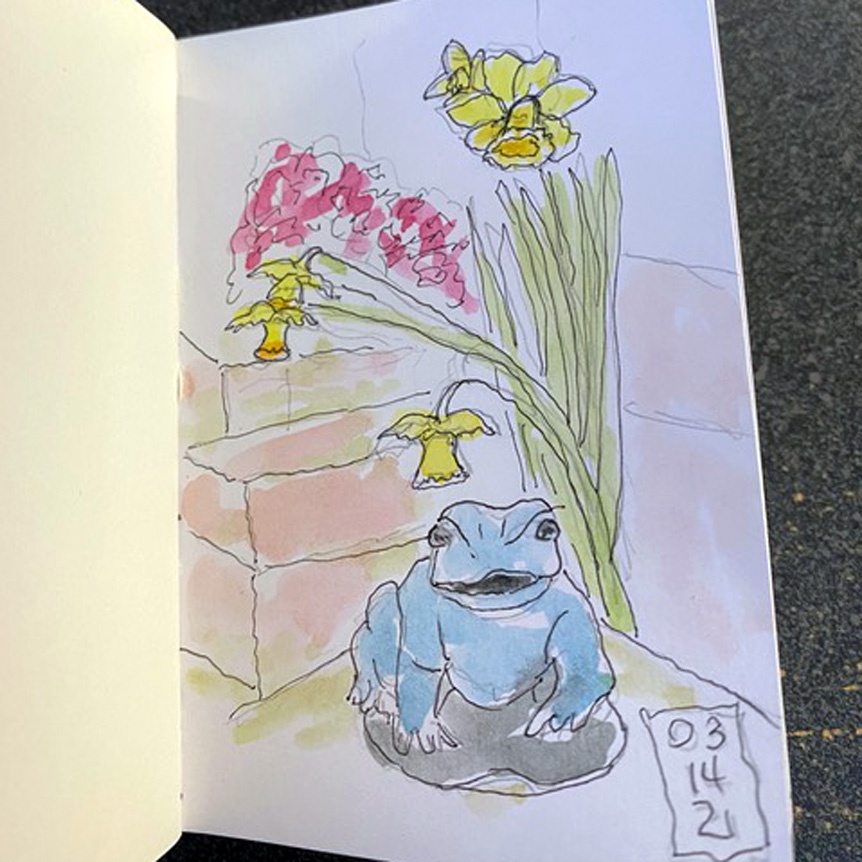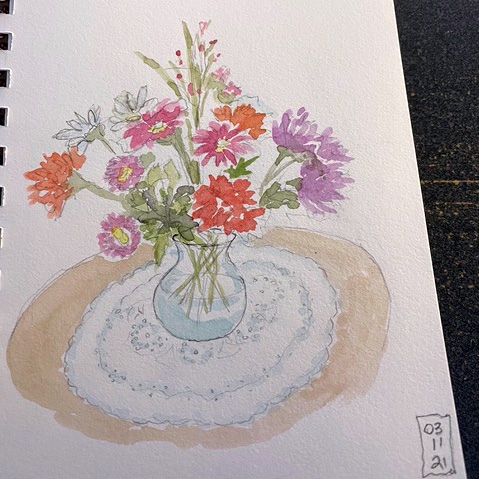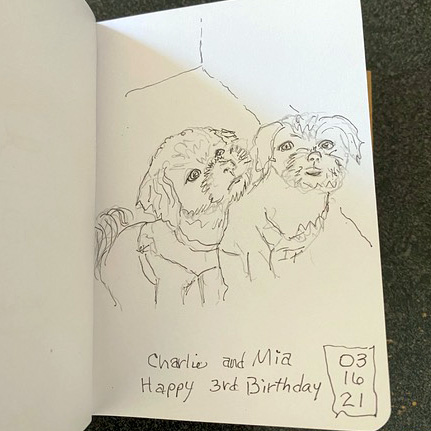 Barb So's sense of charm & whimsy comes out in these sketches – a frog in flowers, a doily crocheted by her mother, and her sweet dogs.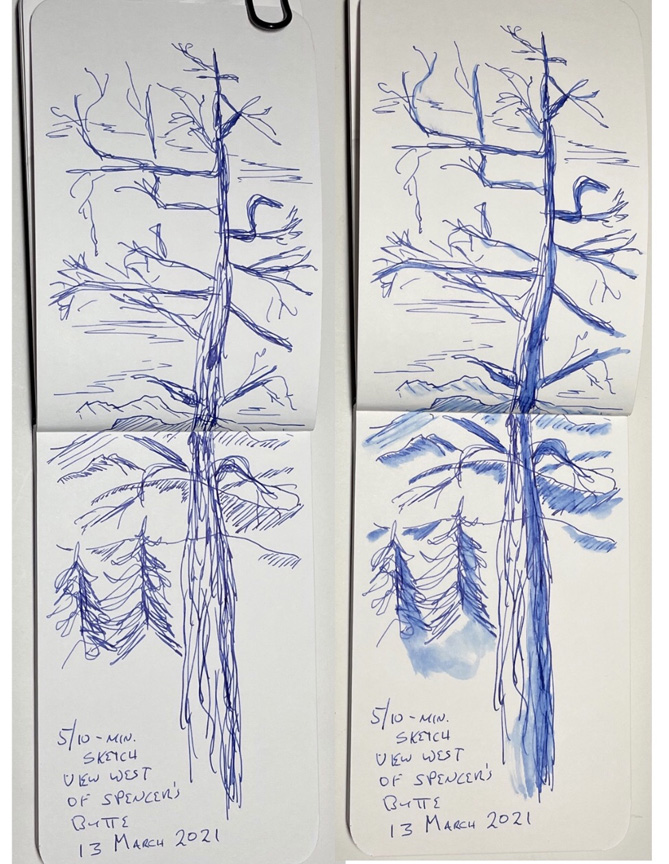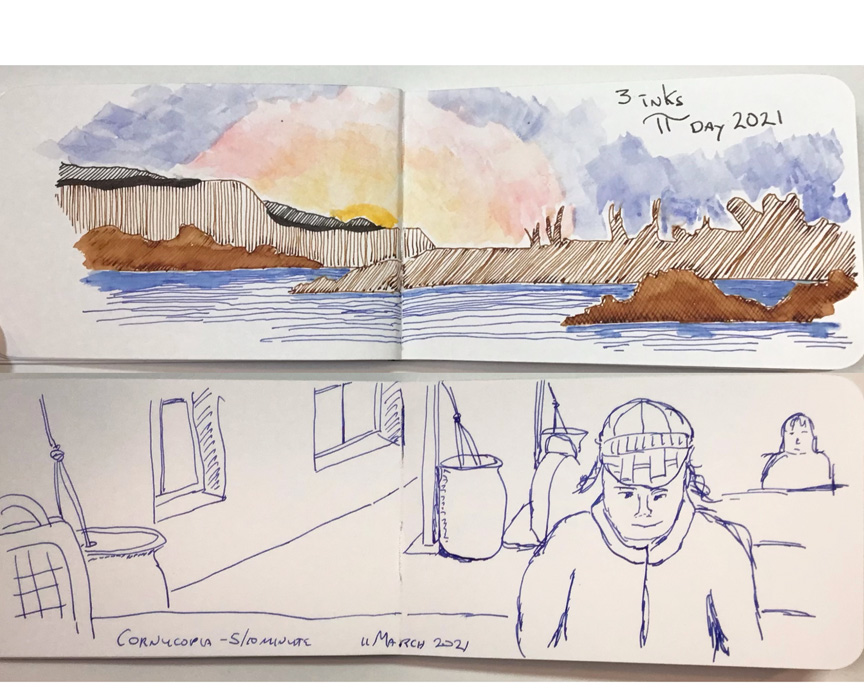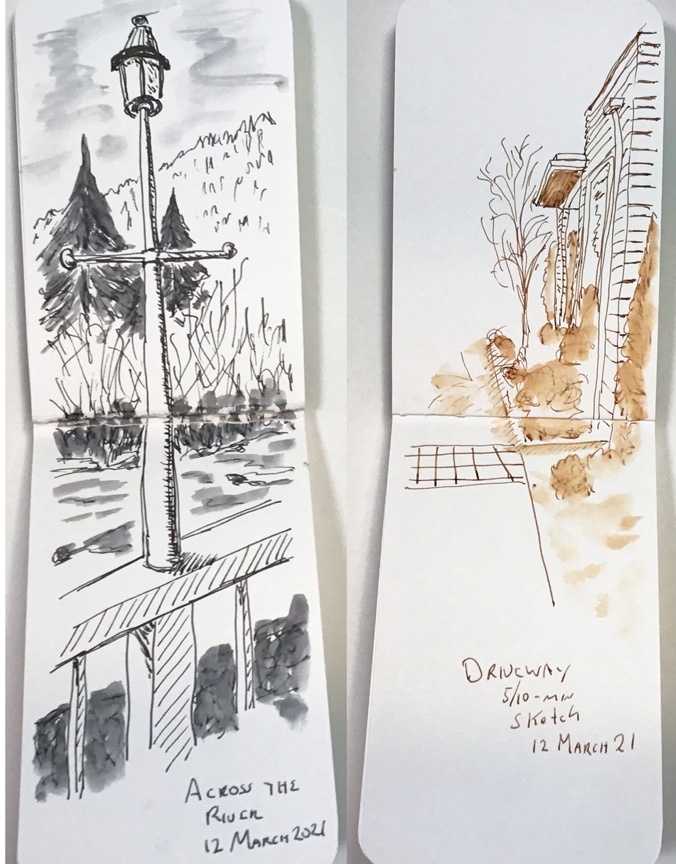 Hugh managed to get photos to show six of his sketches in his allotted space for three – interesting notes on them, too.  Good job!