Mt. Angel Abbey, & Perugino's in Eugene – thanks to technology!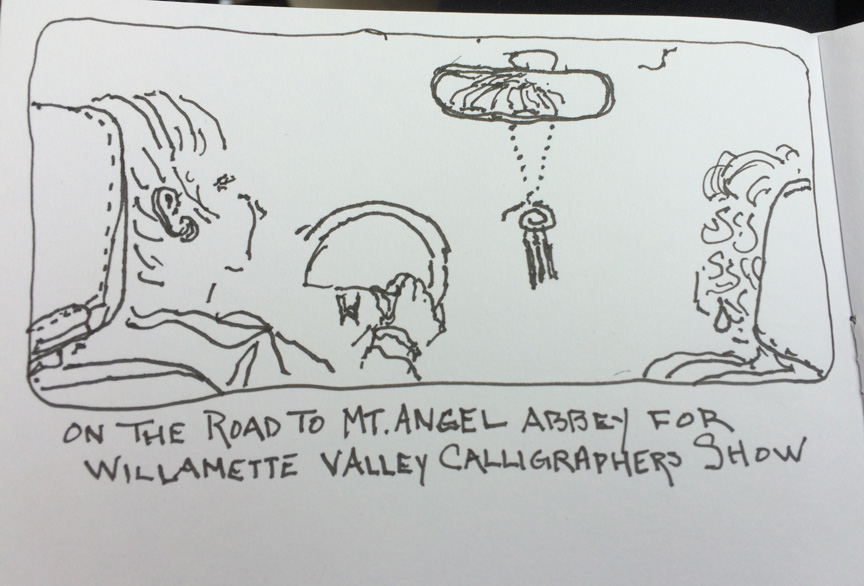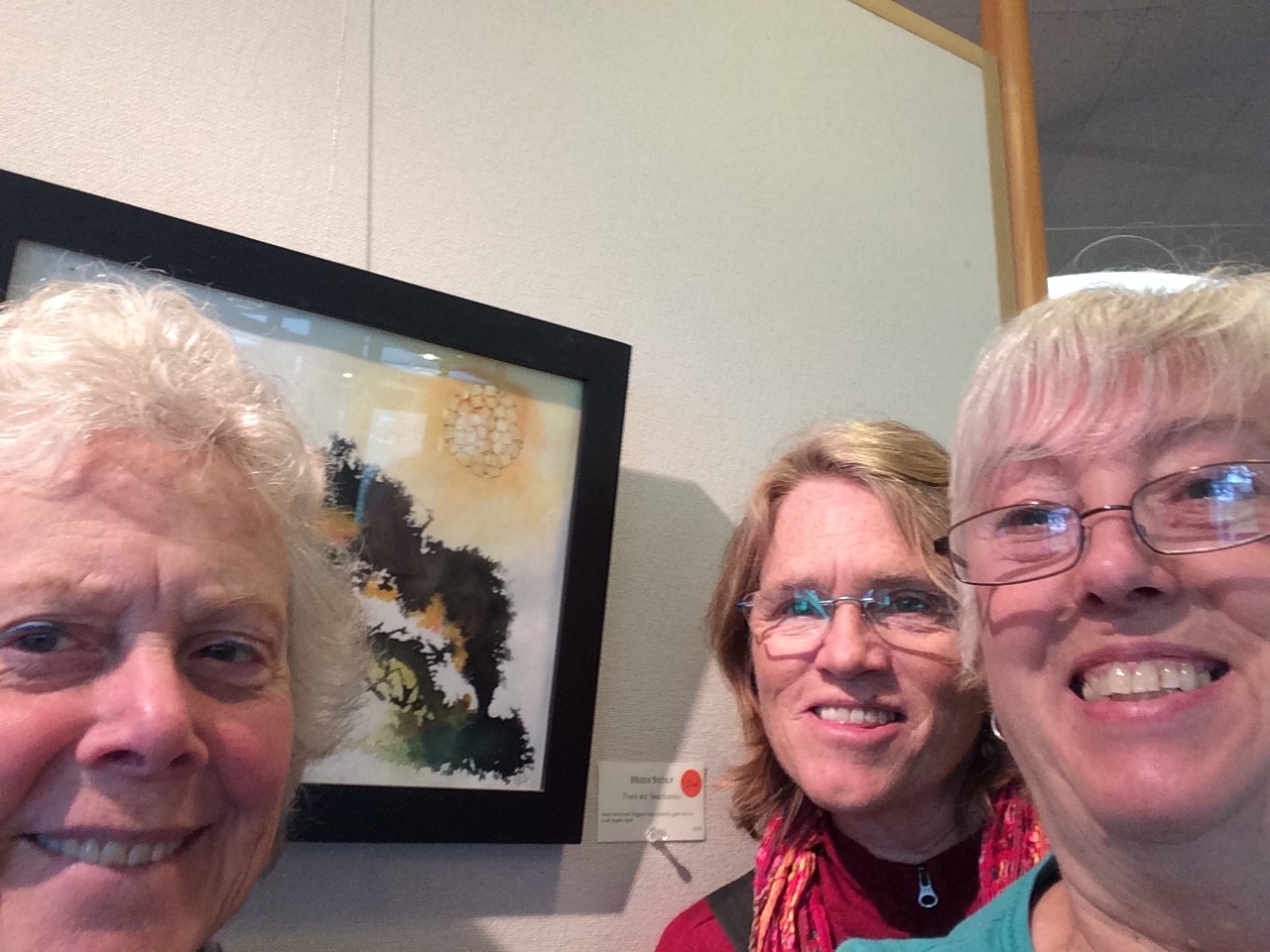 The idea was to go up to Mt. Angel Abbey to see the Valley Calligraphy Guild show – here we are in process, as seen by Penelope's sketch from the back seat, and the three of us in a selfie in front of a piece of art – Barb A., Penelope, & Jane.
And then we got a text from the Eugene contingent at Perugino's!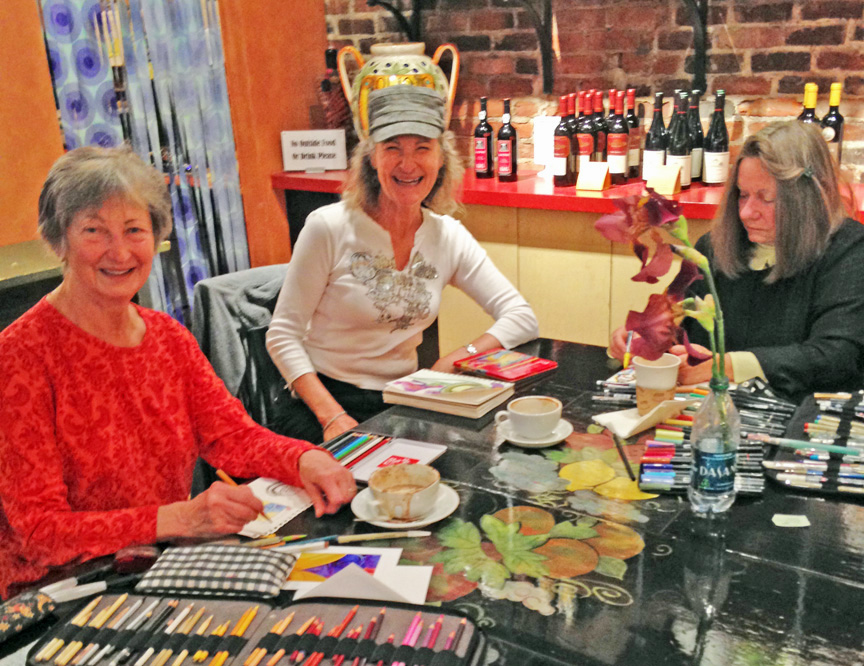 Heidi, Sandy, & Jan, loving the immediacy of sketching in town. (We also got a text from Erik, who was even more immediate, at home!)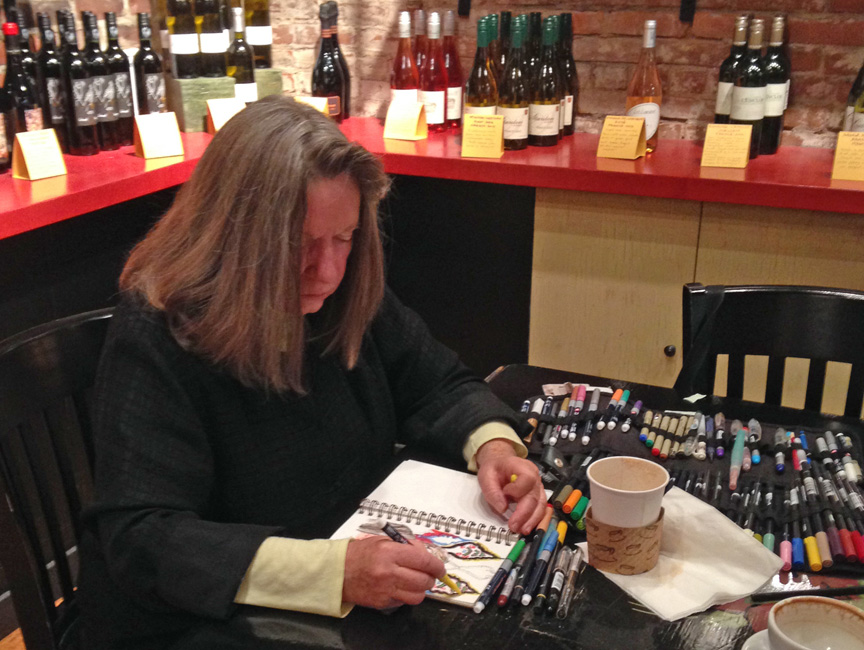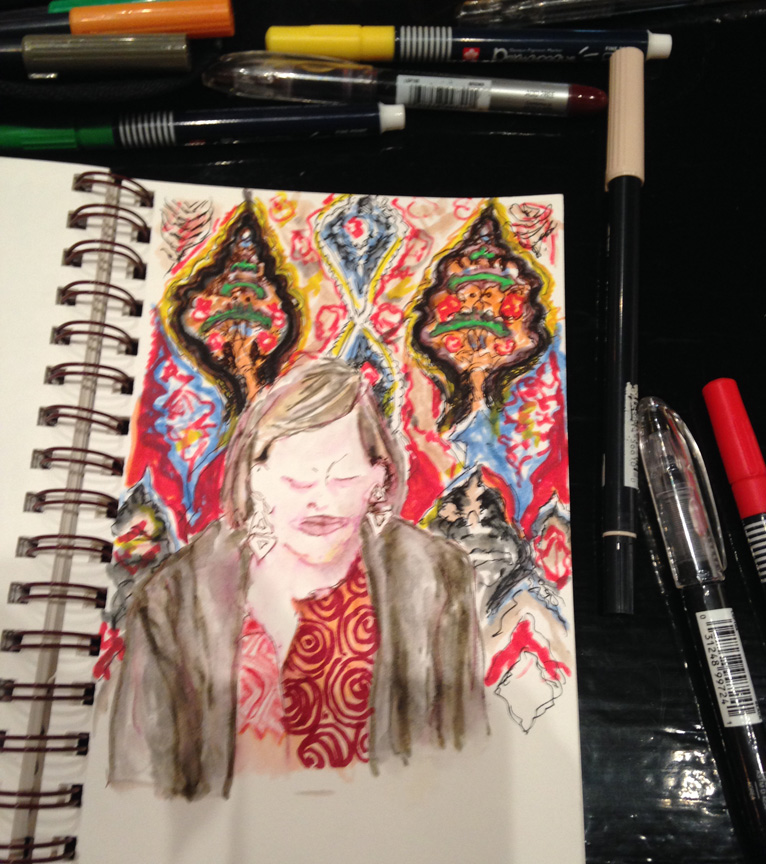 Here's Jan, hard at work – completing the sketchbook page she started last week with a delightfully complex background design.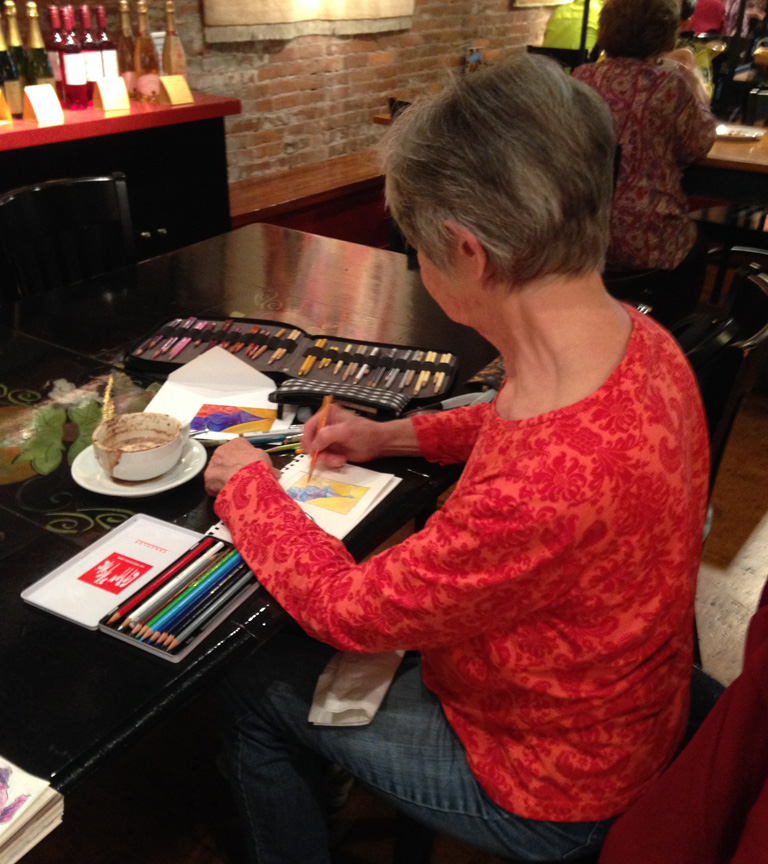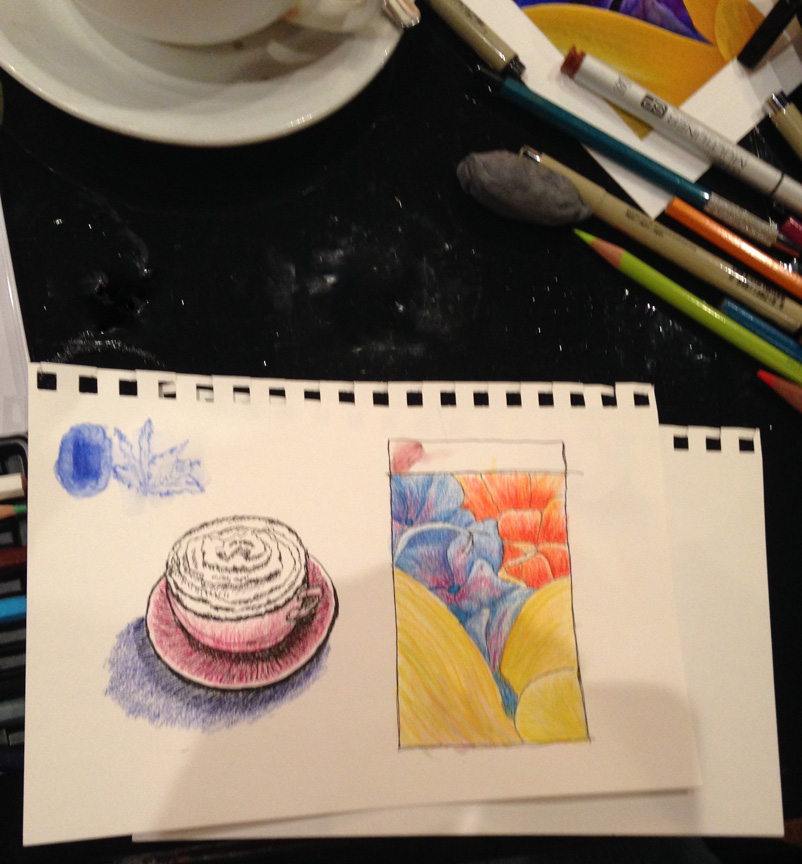 Heidi is still enjoying exploring colored pencil – look at the depth!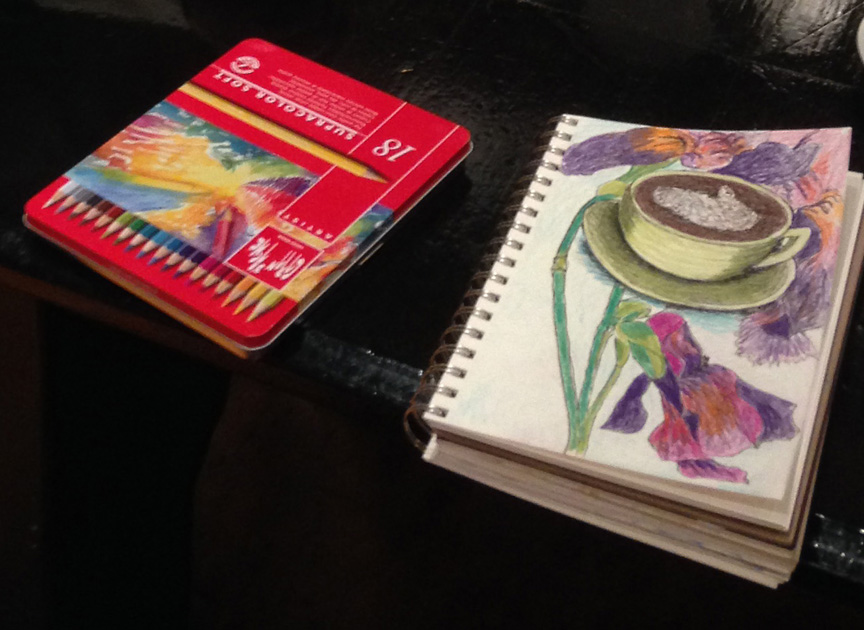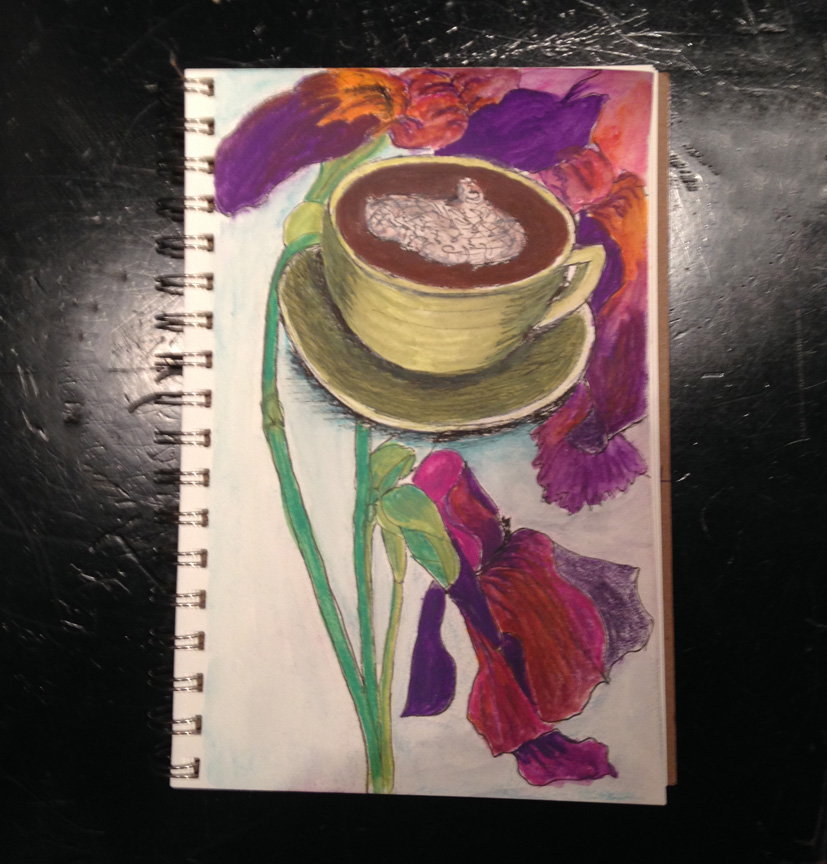 Sandy is using colored pencil, too – look at the color richness here!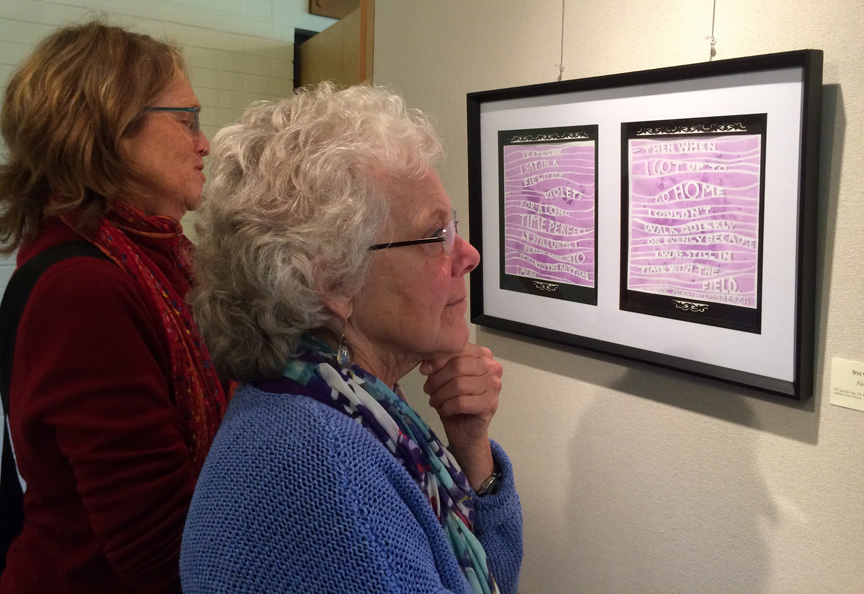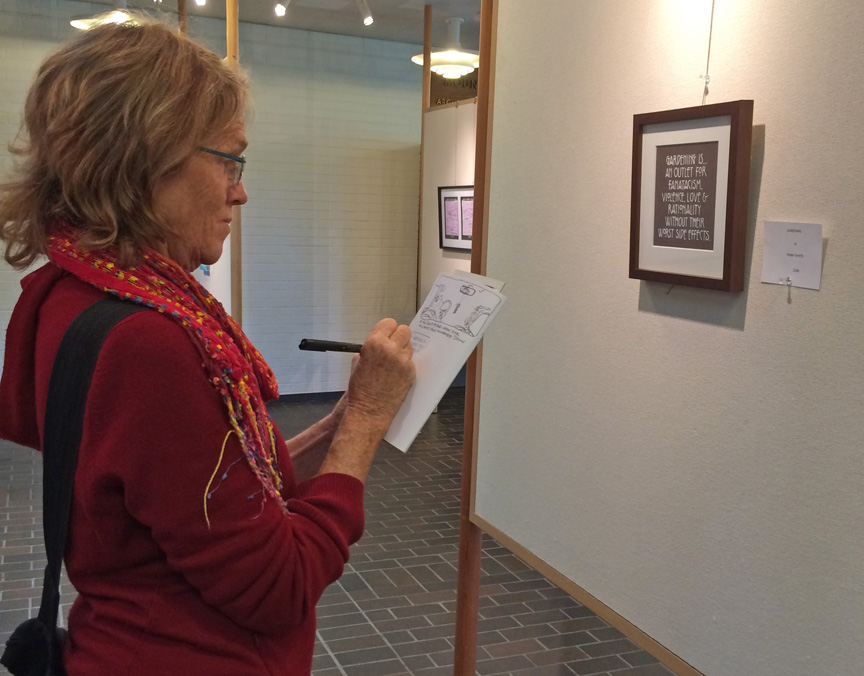 Meanwhile, back at the Abbey, Penelope & Barb A are entranced by the art work in the calligraphy show, & Penelope copied a quote.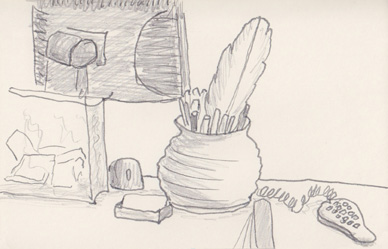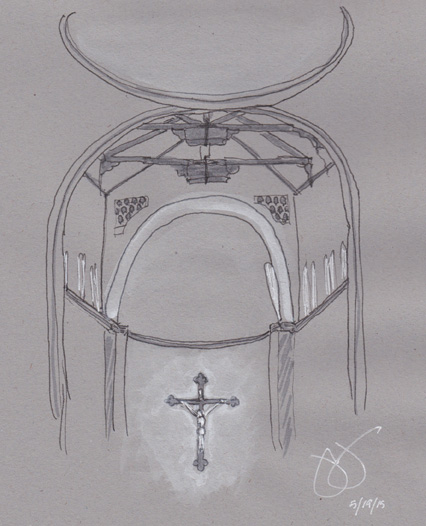 Jane did a quick sketch in the Abbey gift shop, and then in the church where they heard a sung service (she later explored using the Pitt white marker pen with water brush for light around the crucifix).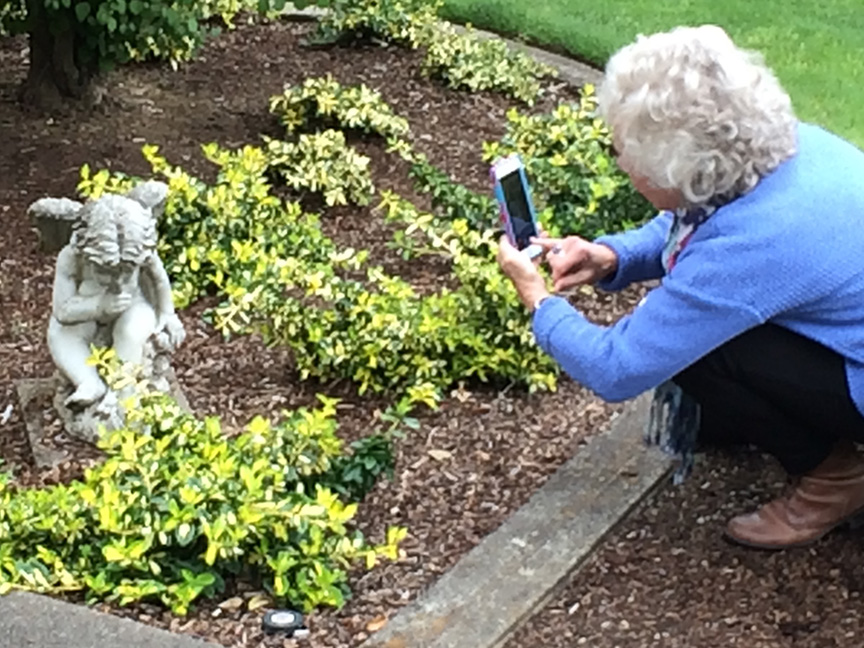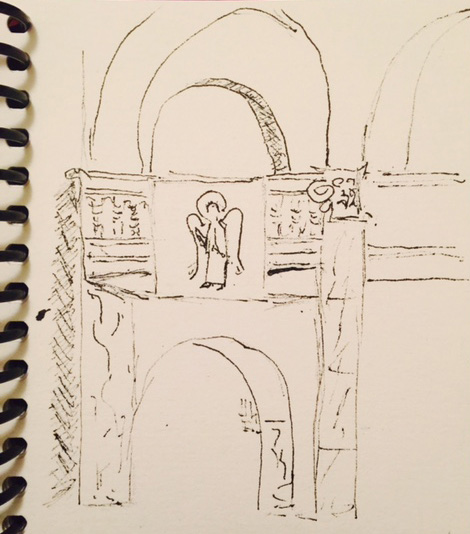 Barb was entranced by the architecture and sculptures, but got in a quick sketch during the church service, too. Nice style contrast.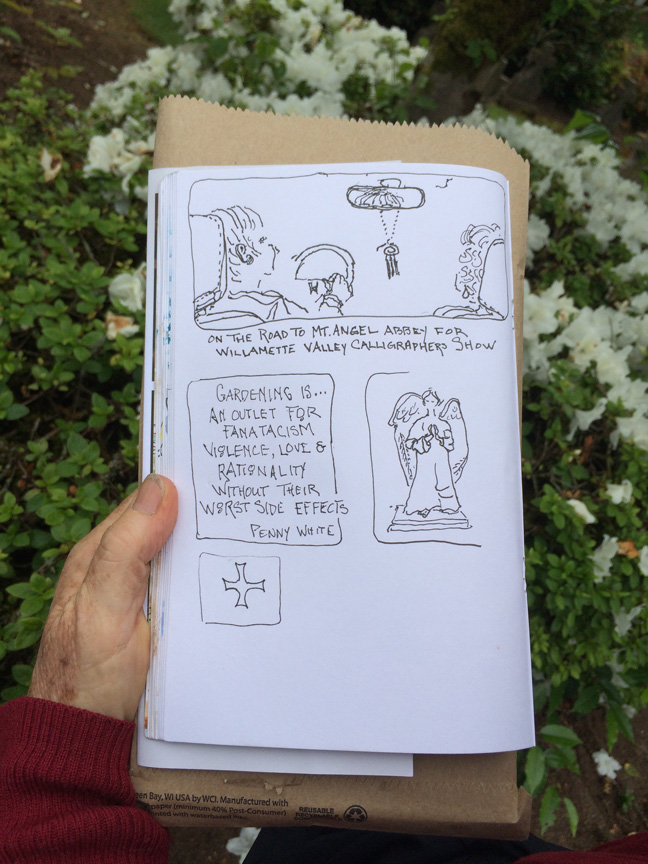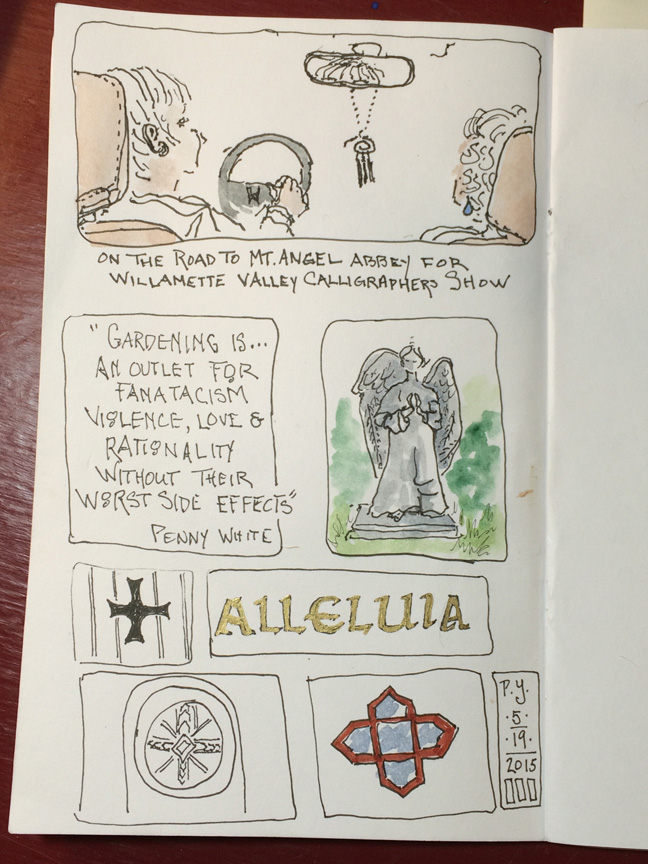 It's interesting to see how Penelope's sketchbook page developed, with little vignettes which captured the whole experience.  Well, except for lunch, and the performance at the Glockenspiel: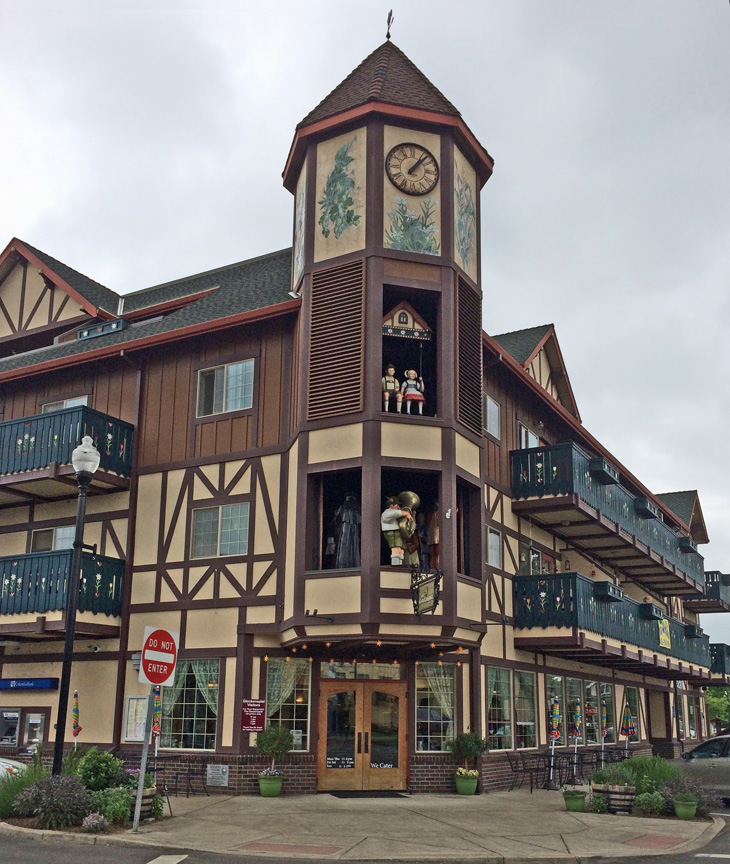 We may have to come back here again! Or go to Perugino's.