Marsha, Jane, Danita, Laura, Bitty, Bev, Daisy, Hugh, Rita, Sandy.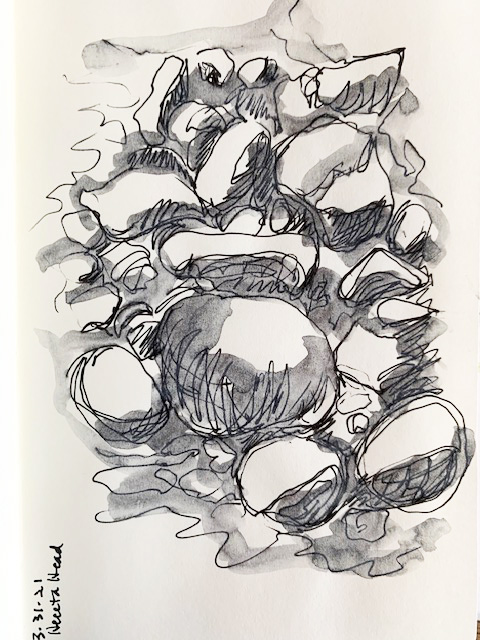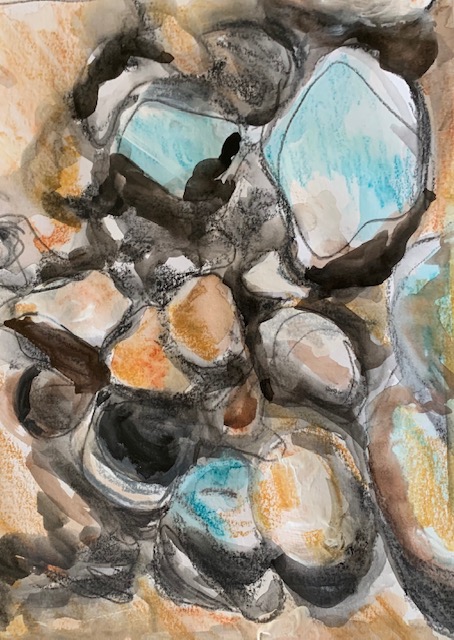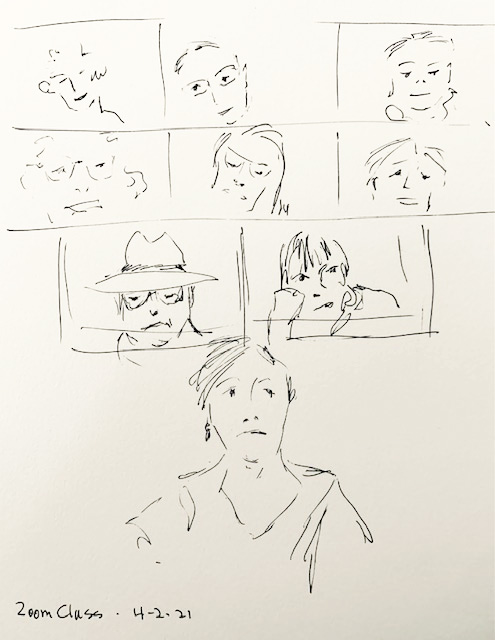 A cluster of rocks caught Marsha's eye, and she had a wonderful time playing with them. Then she did a zoom meeting sketch. Fun!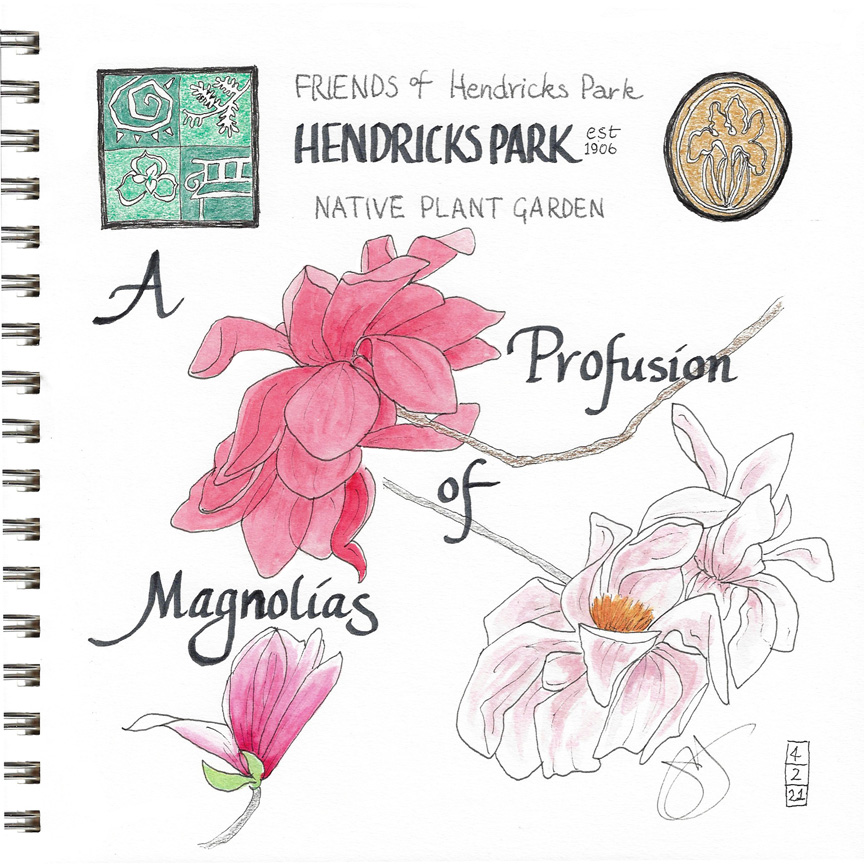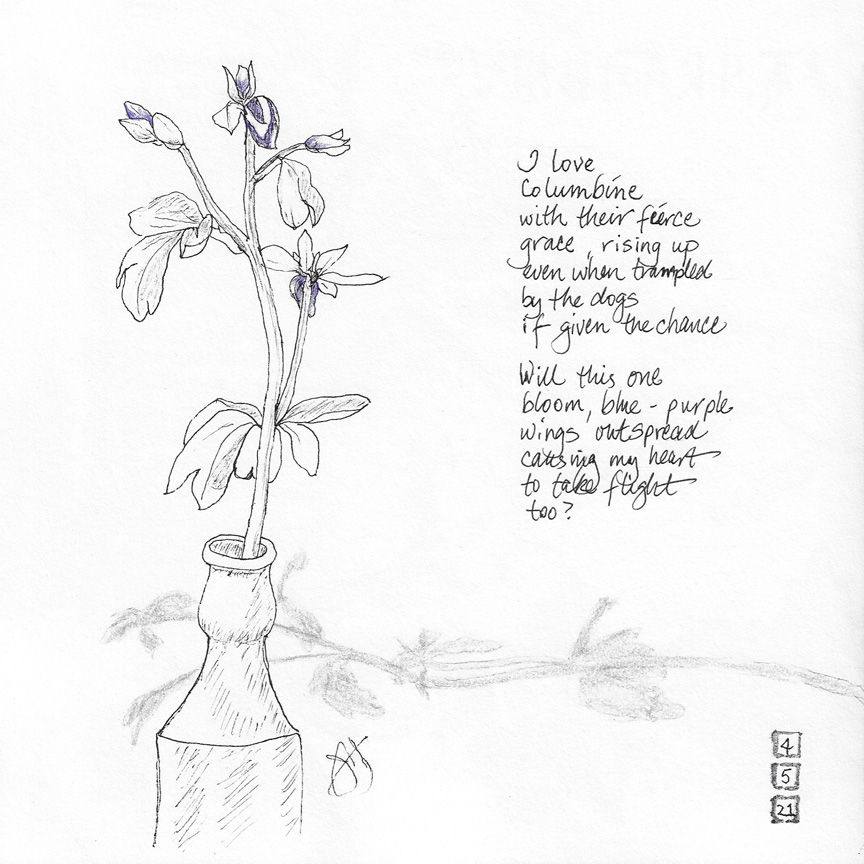 Reflections of Jane's experience in the Sketchbook Design class can be seen in her sketching – lots more text, use of headings, & dates.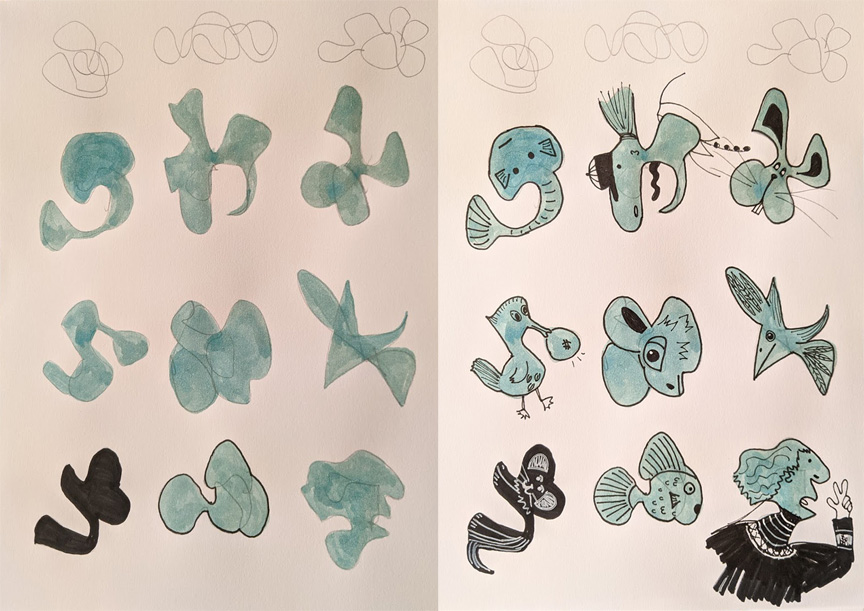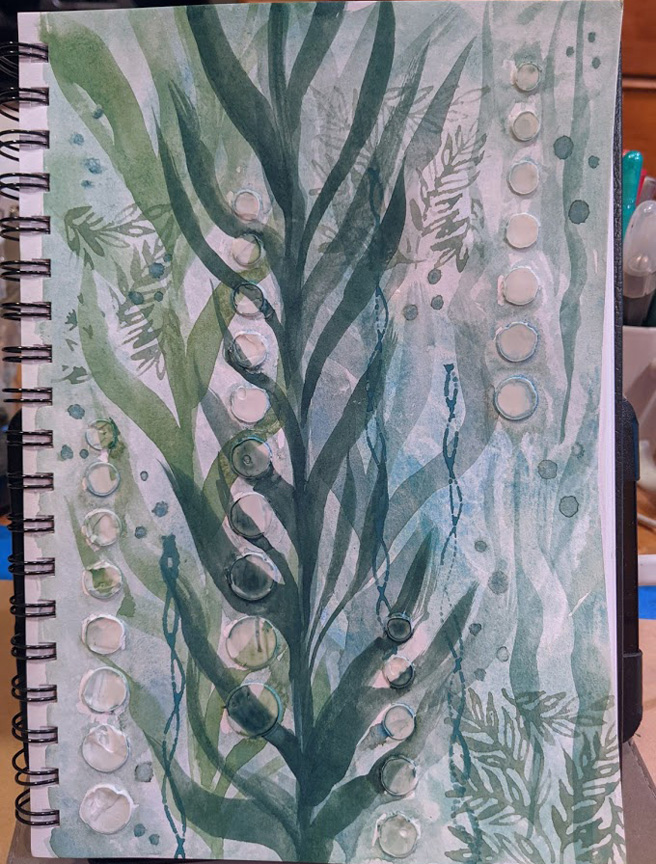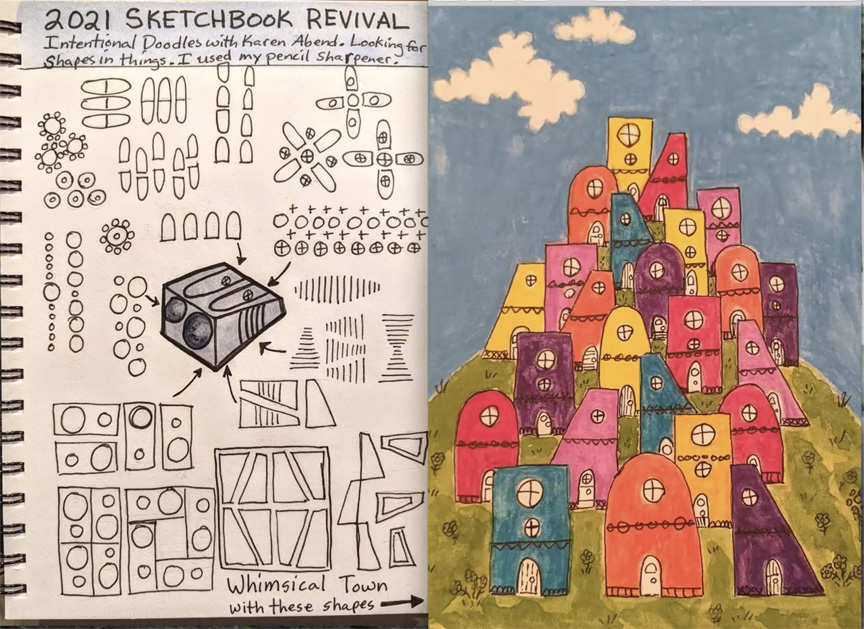 Here are several of Danita's pieces inspired by Sketchbook Revival – the 2 page spreads show how page one developed into an art piece!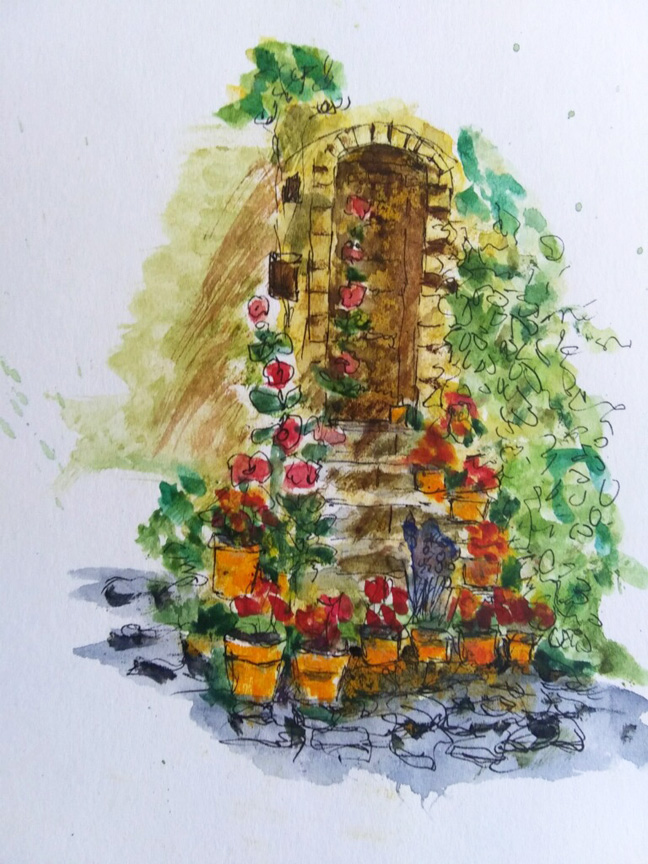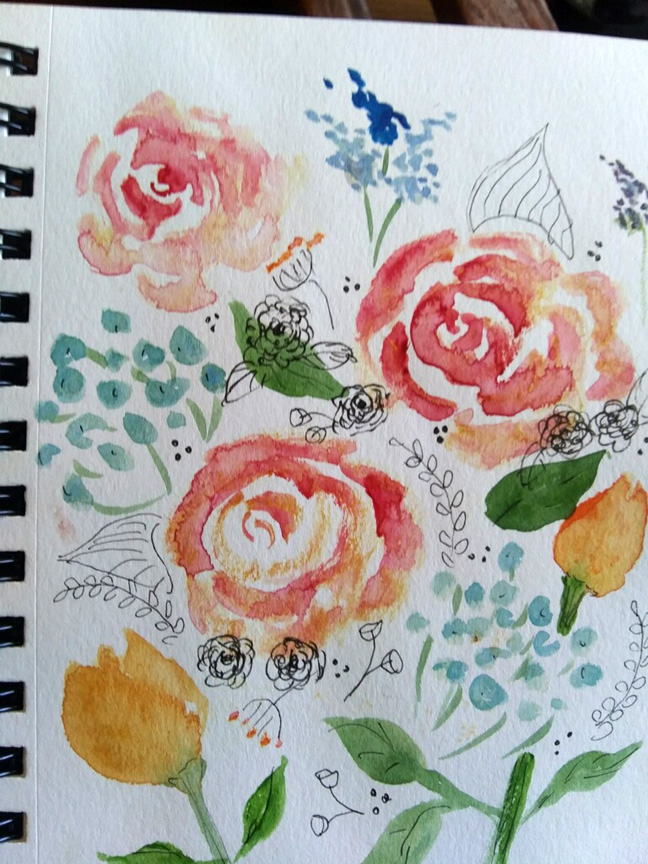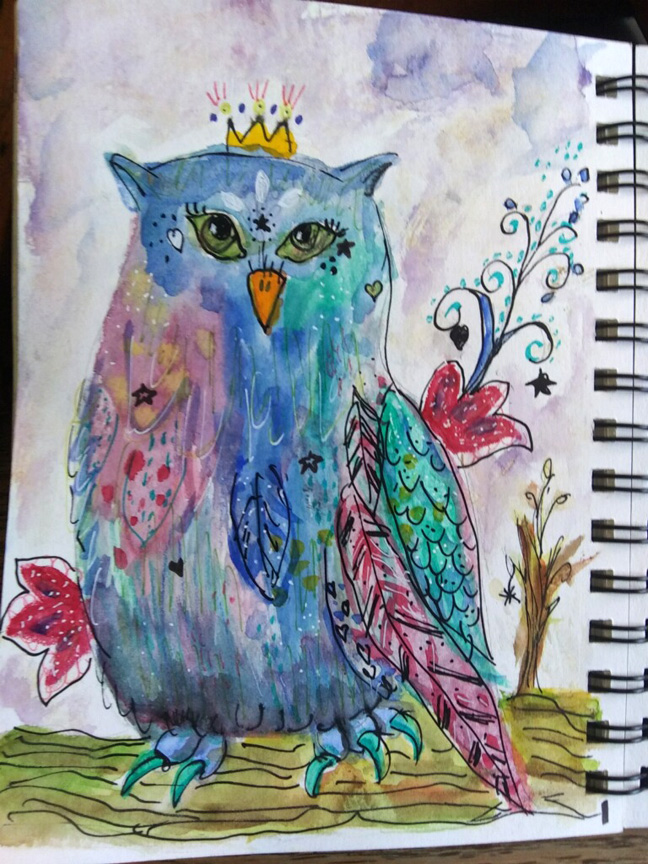 Laura enjoyed Sketchbook Revival, too – lovely watercolor sketches of such diverse topics and techniques. We enjoyed seeing her work.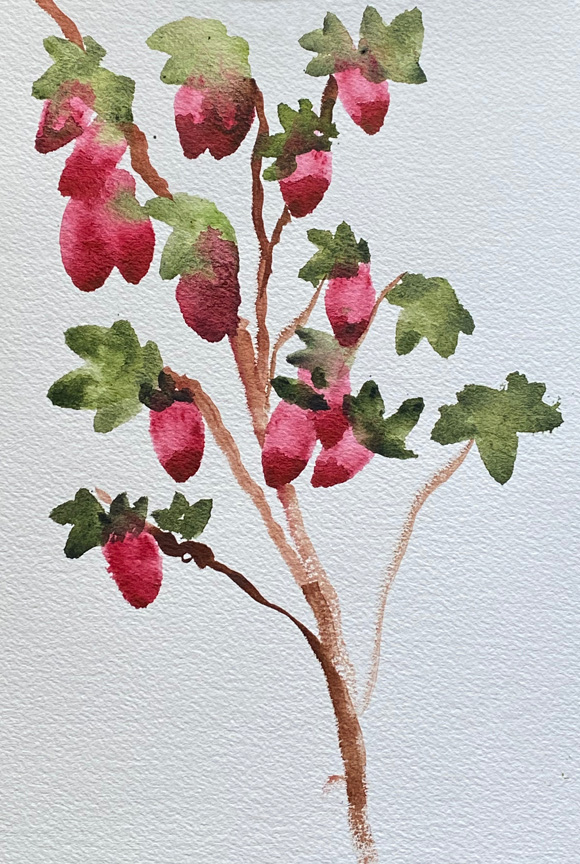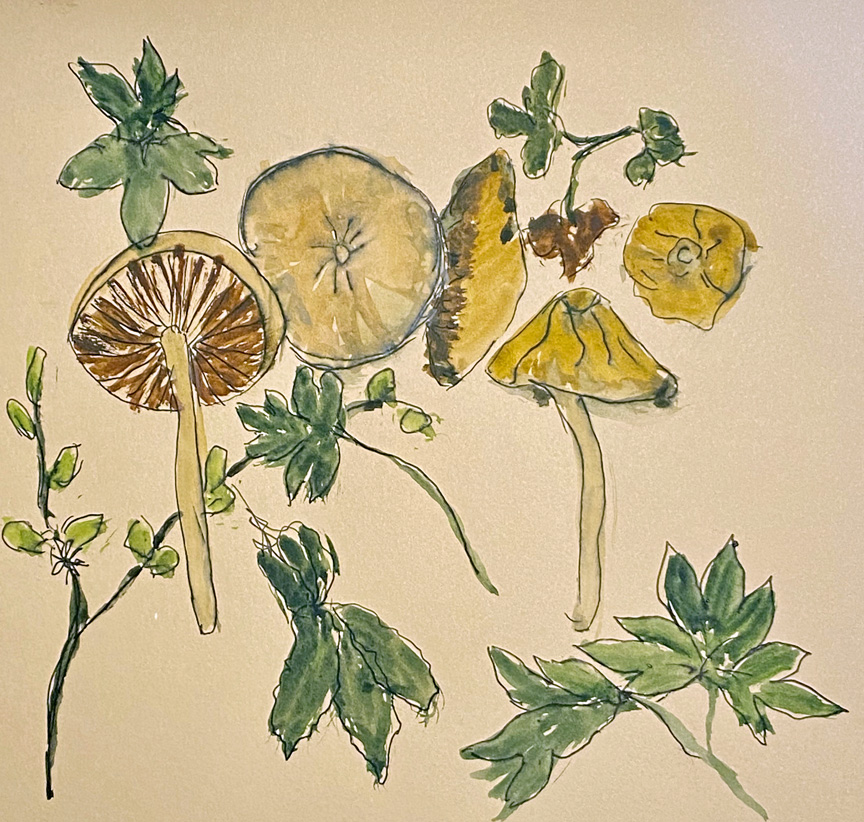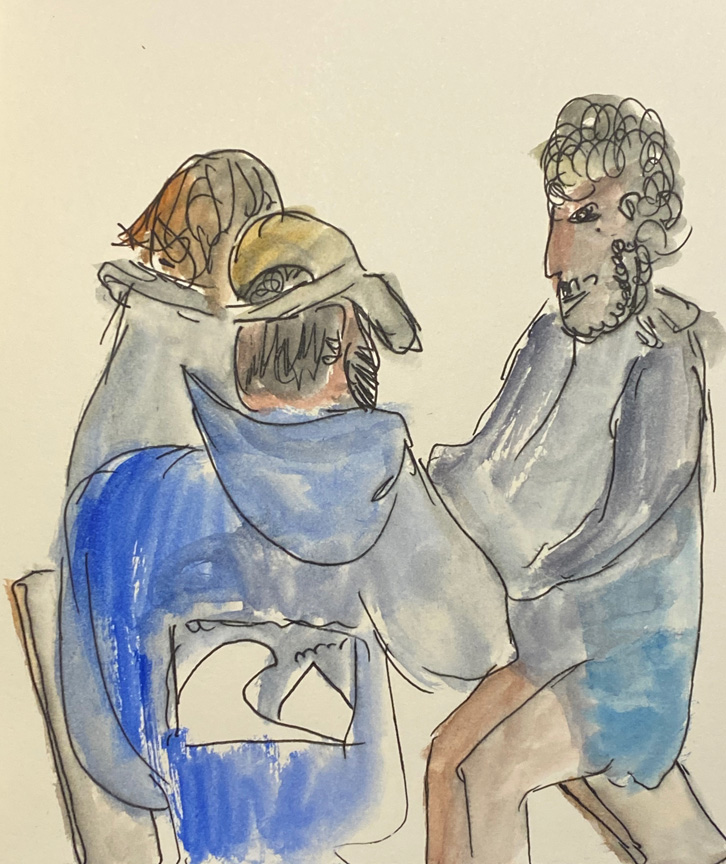 Bitty had wonderful work to show from our outing at Hendrick's Park, and then a quick delightful sketch of folks eating a Tacovore.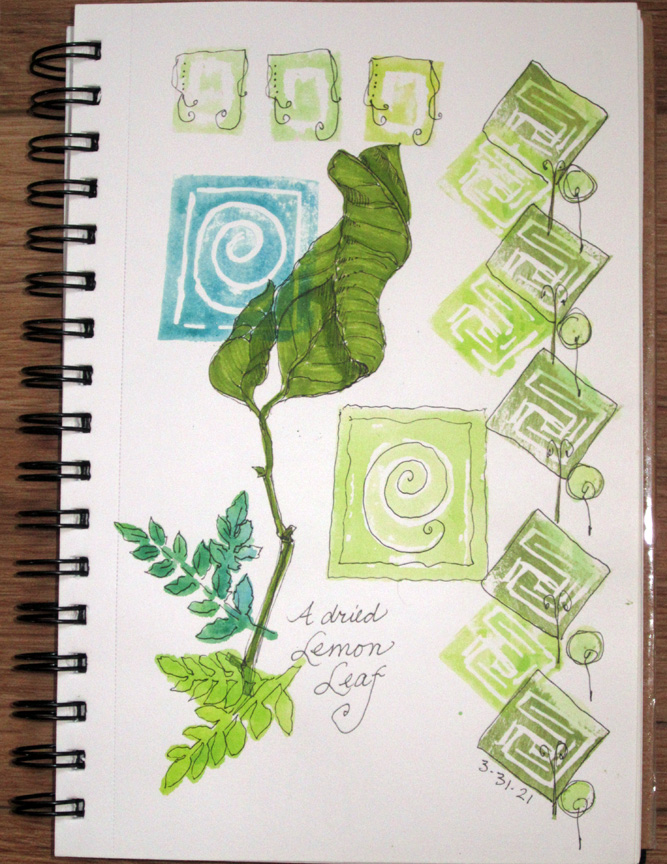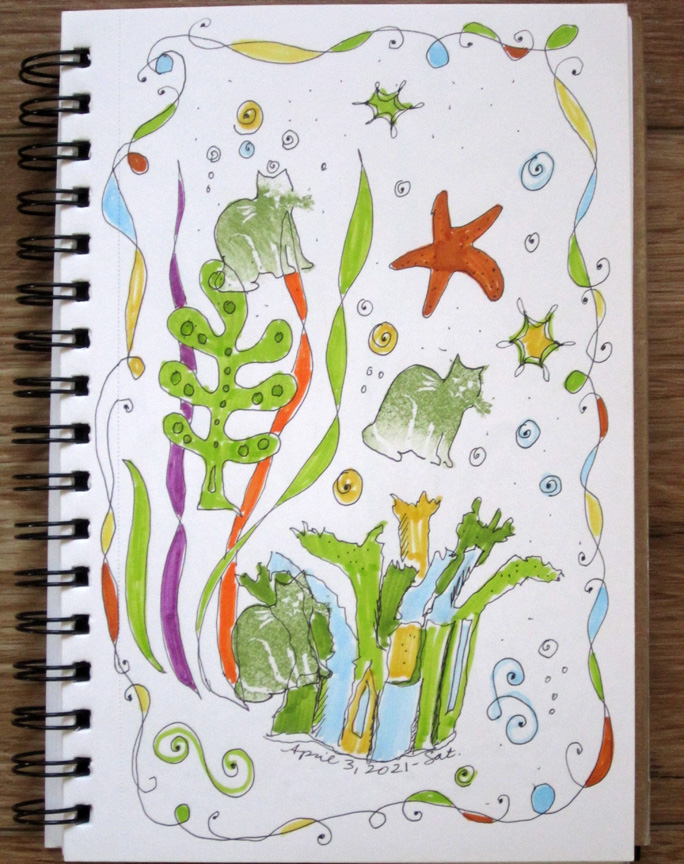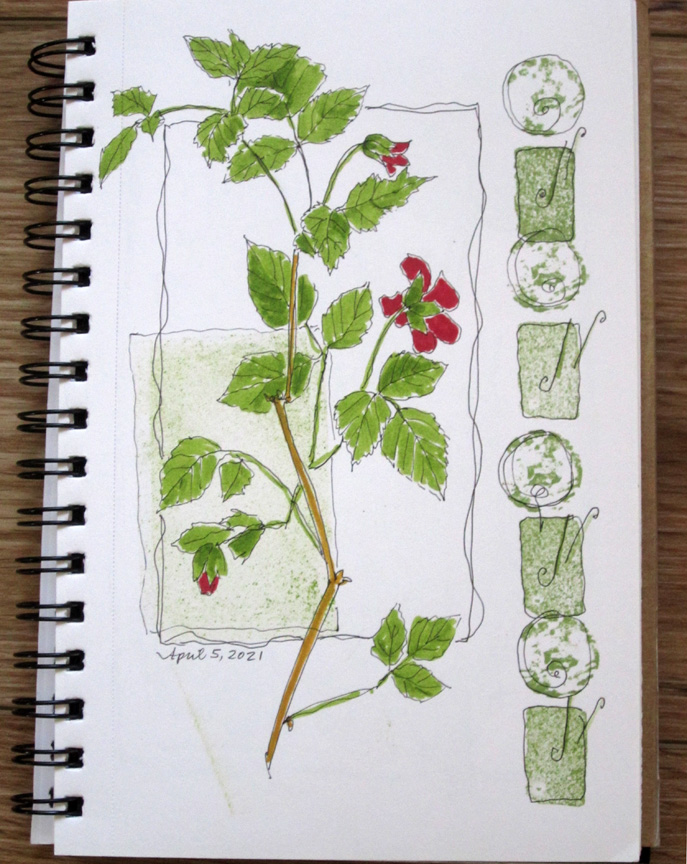 Bev is getting outside to sketch in Brookings. You can sure see her design background in the way she develops her pages – terrific!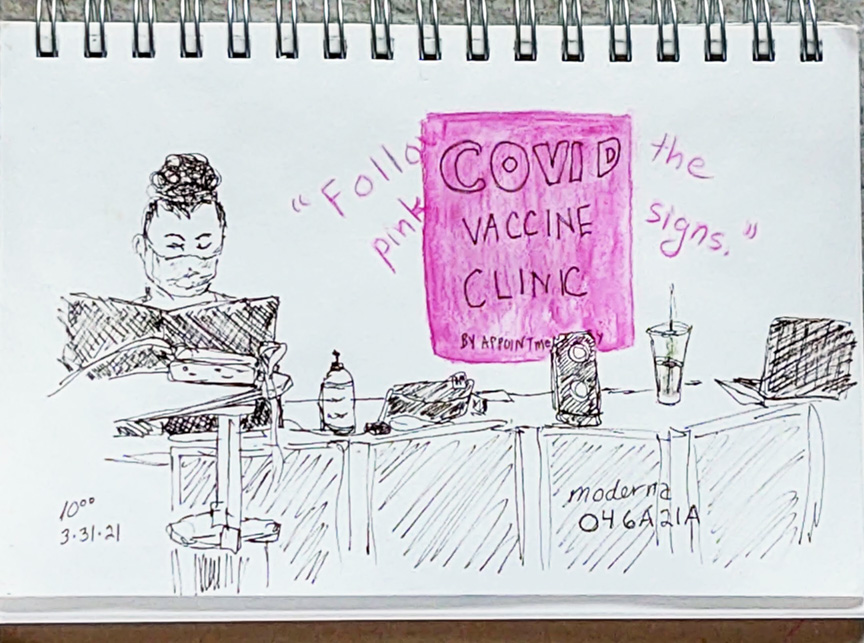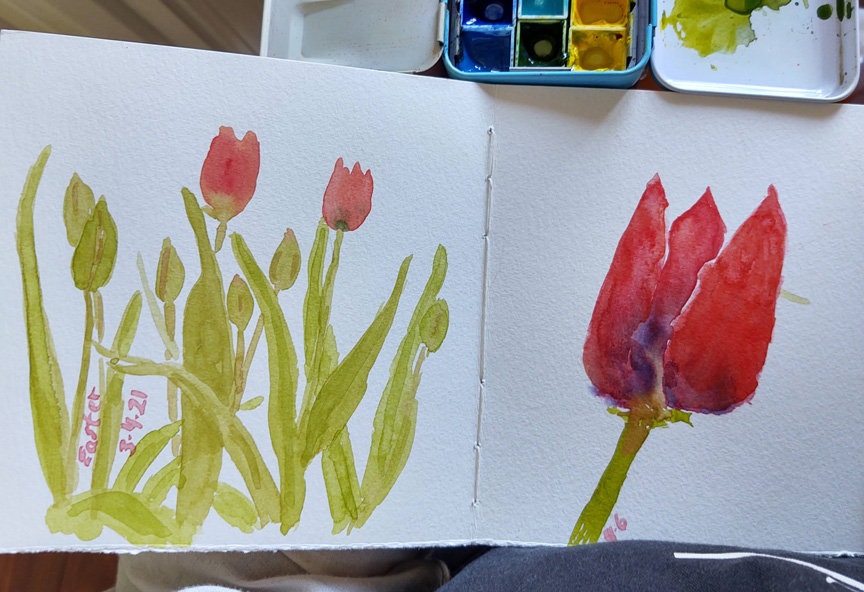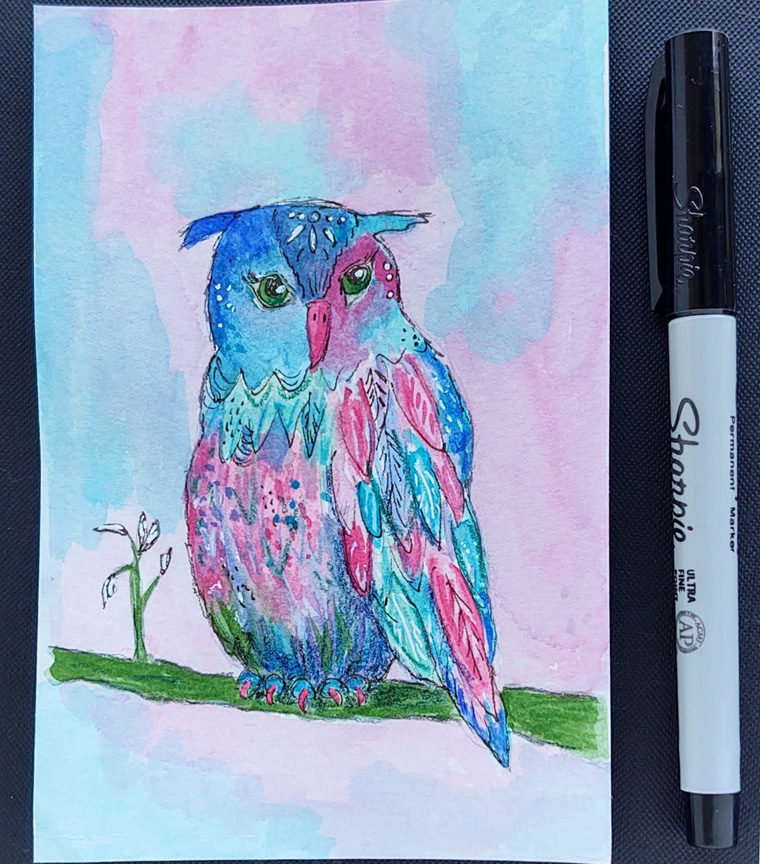 Daisy didn't waste wait time at the vaccine clinic – sketching it of course! Then a wet-on-wet tulip, & whimsical owl from SR.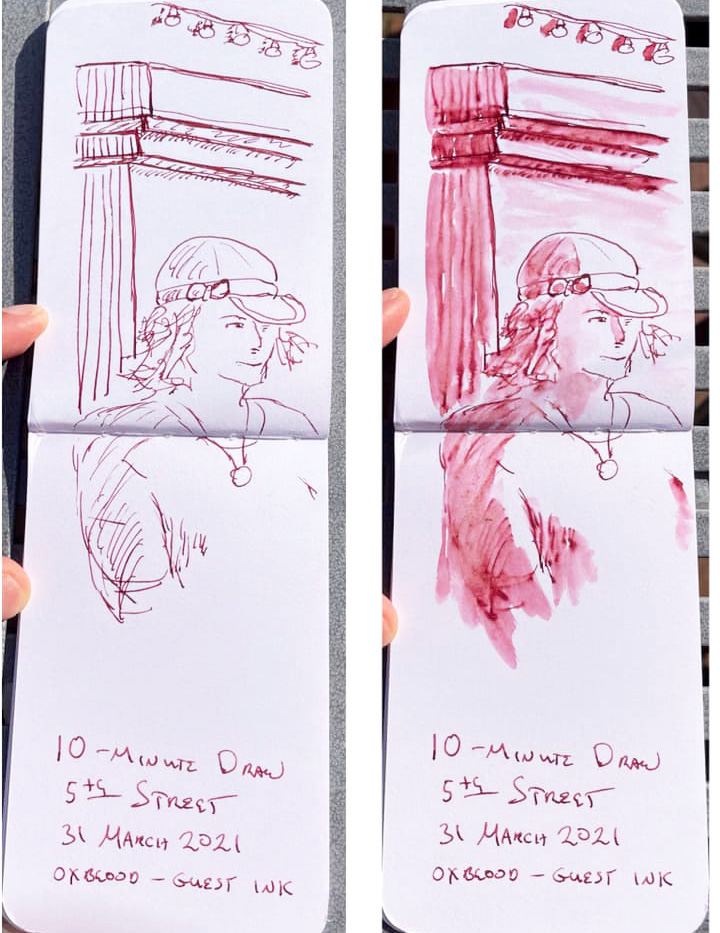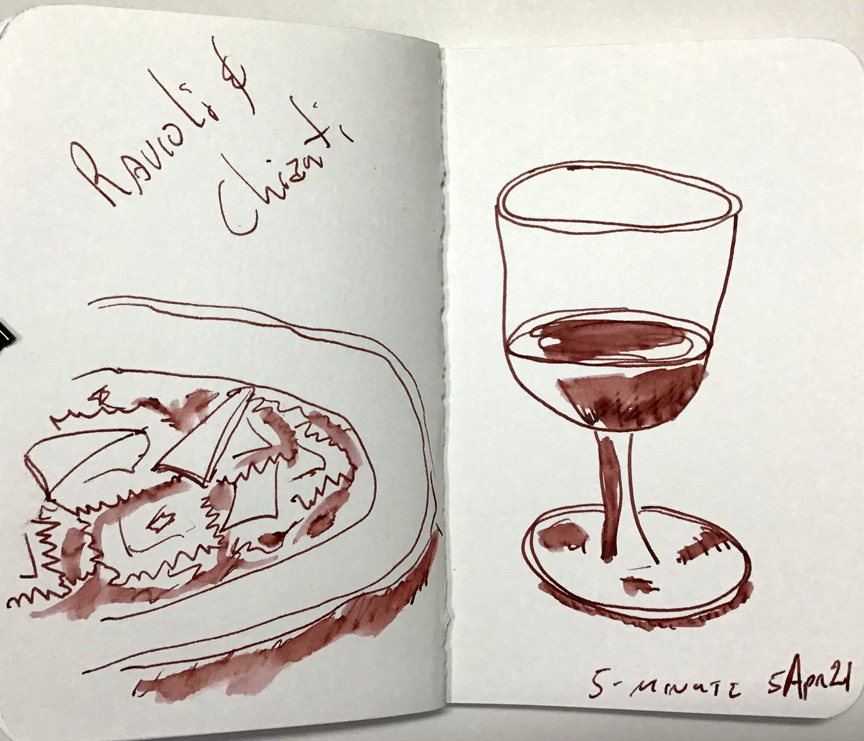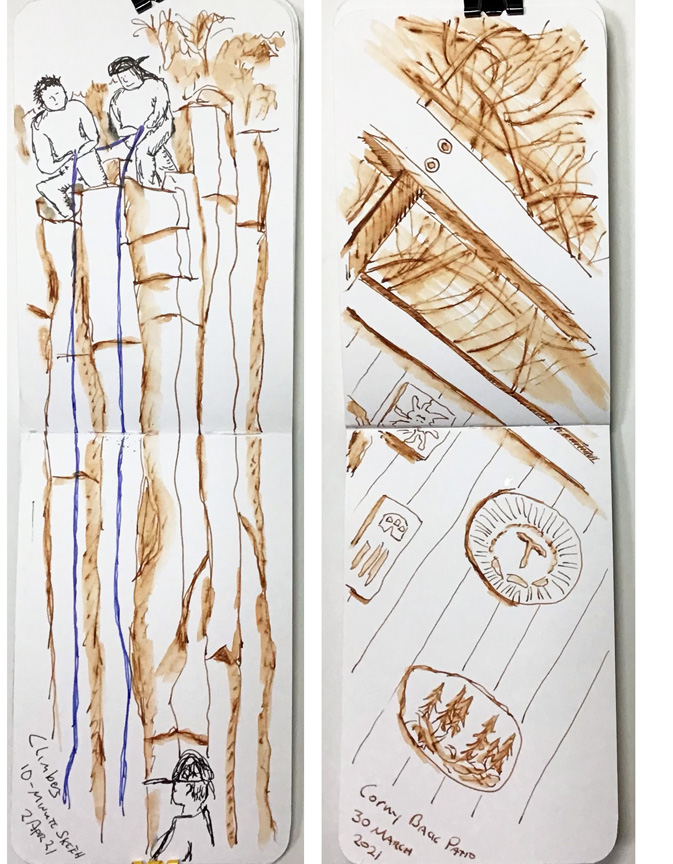 Hugh's really on a roll exploring his water soluble inks – fast & fun! He's such a great role model for diving into an art exploration.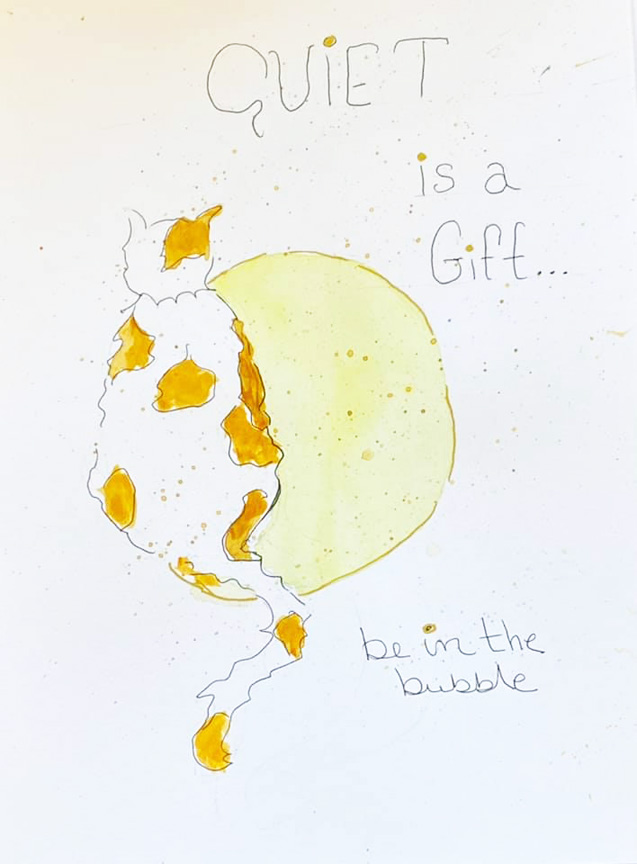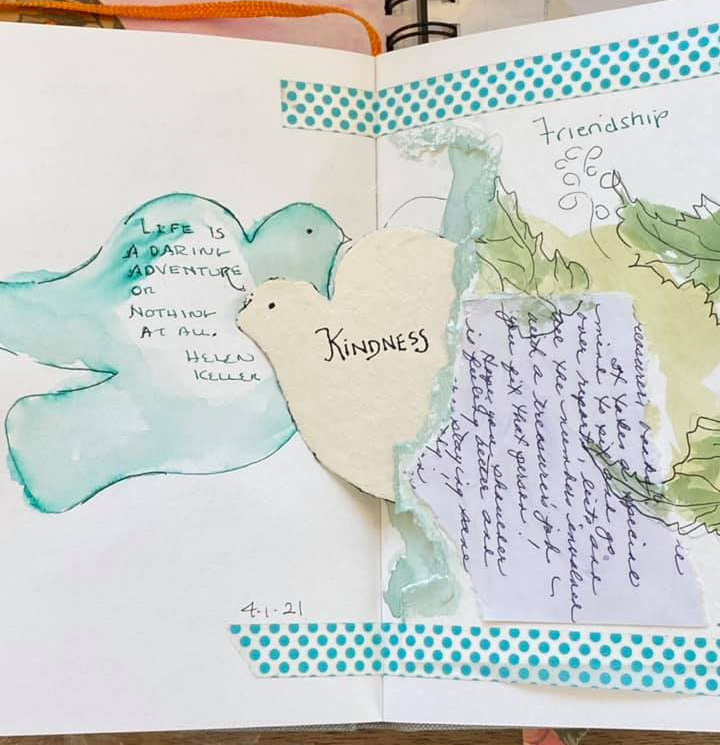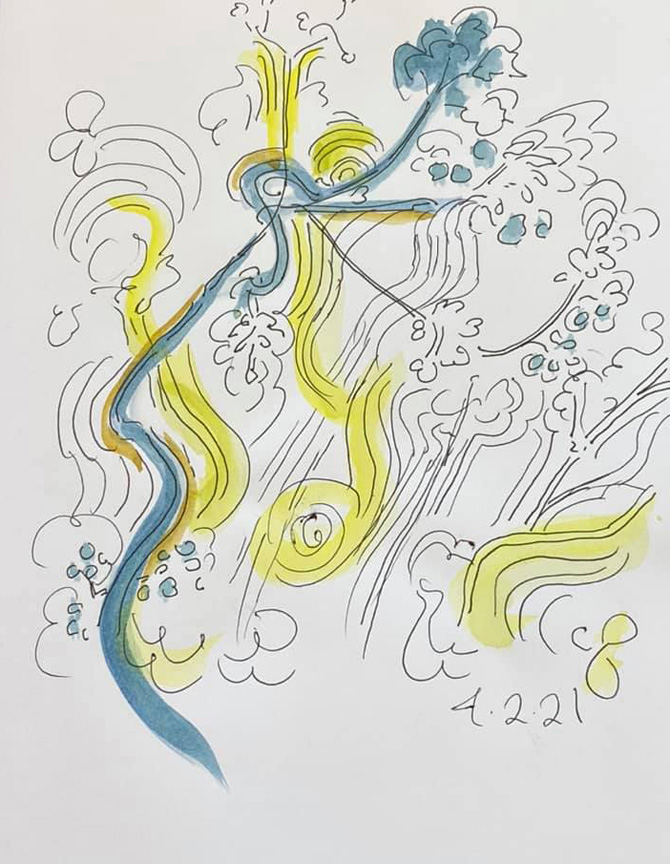 Rita's a Sketchbook Revival aficionado, too, finding inspirational quotes, collage with pockets, and fun with mark making. Love it.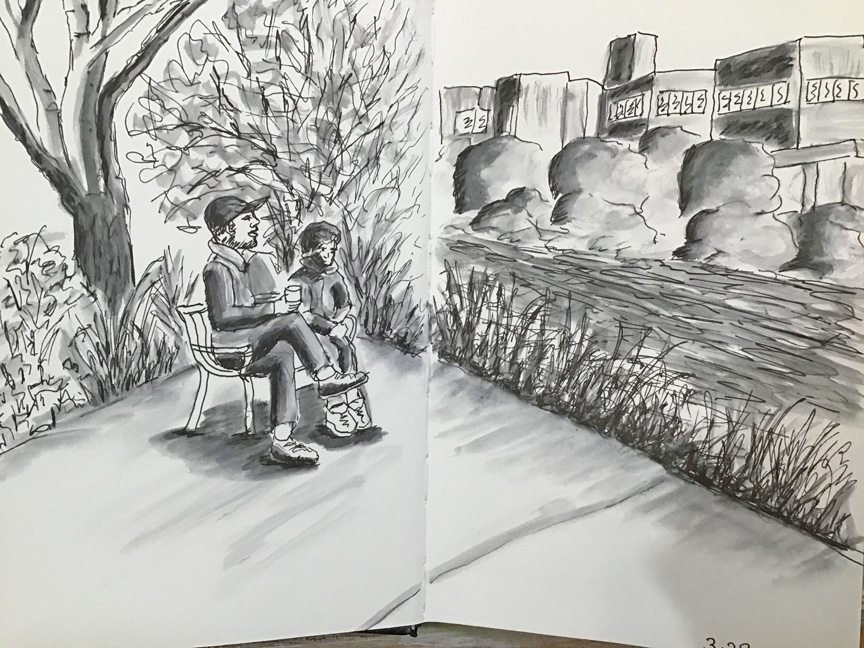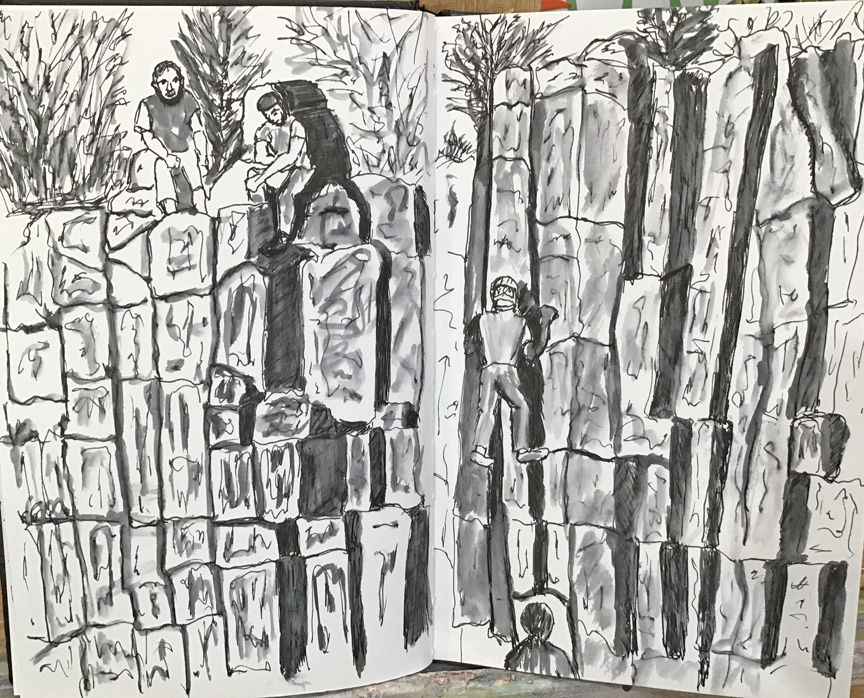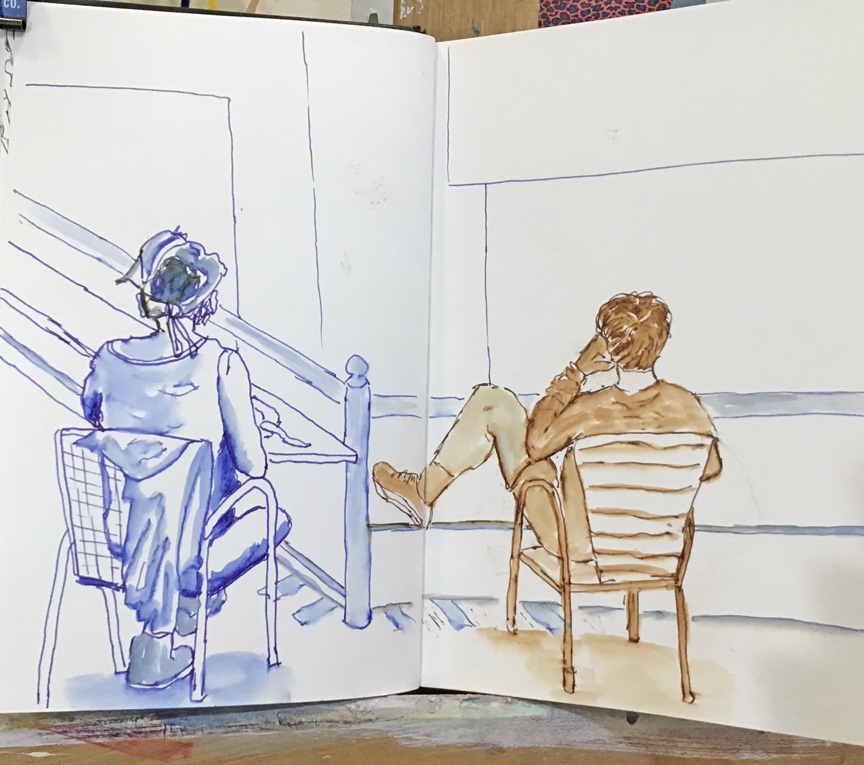 You can tell where Sandy goes on her walks, because she's busy playing Urban Sketcher, with such interesting life captures. Nice!