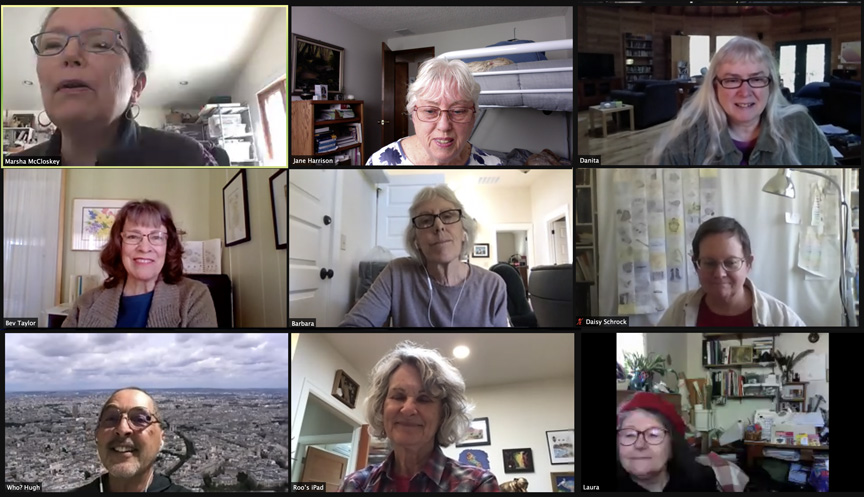 Marsha, Jane, Danita, Bev, BarbSo, Daisy, Hugh, Sandy, Laura.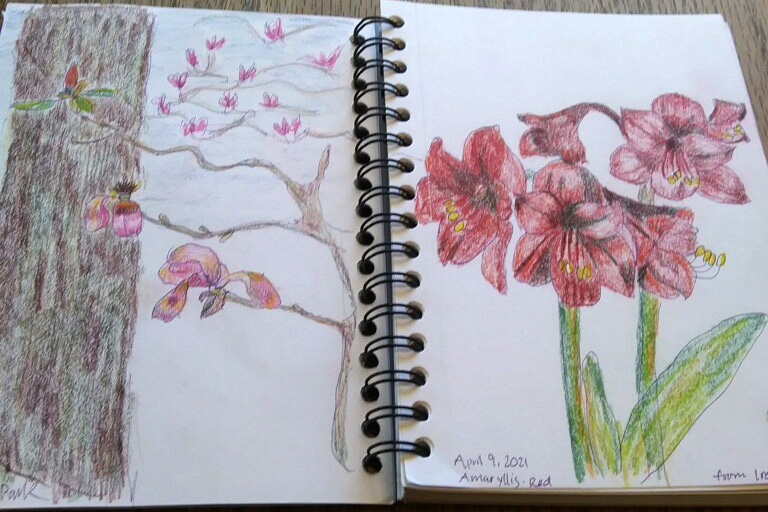 Laura uses both sides of the pages in her sketchbook, and primarily works in colored pencil. The amaryllis is stunning!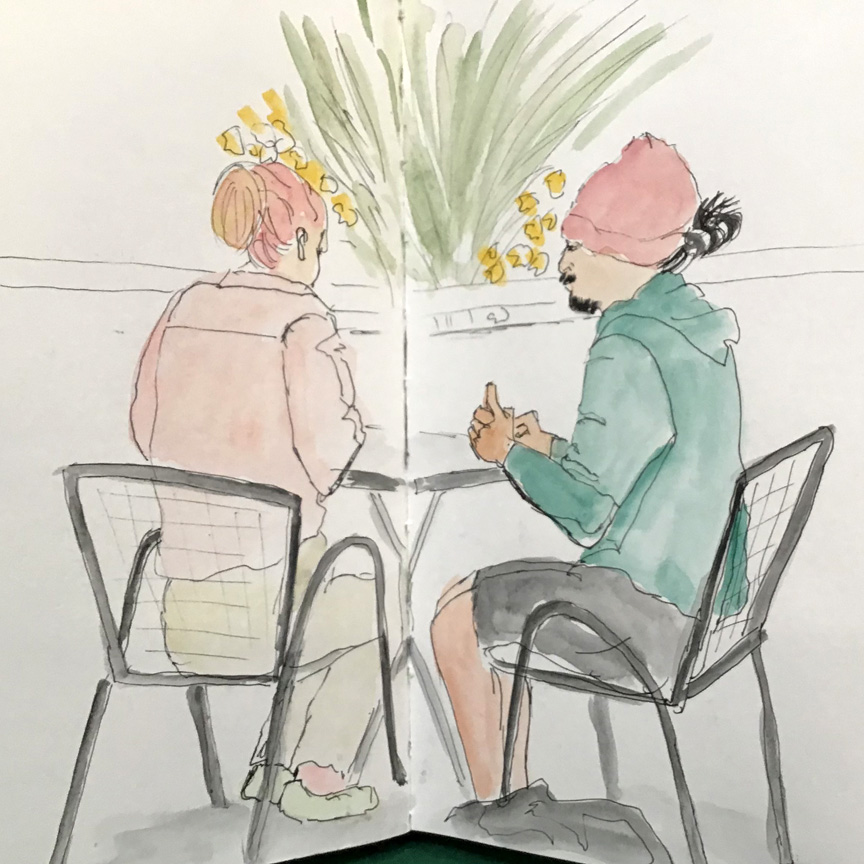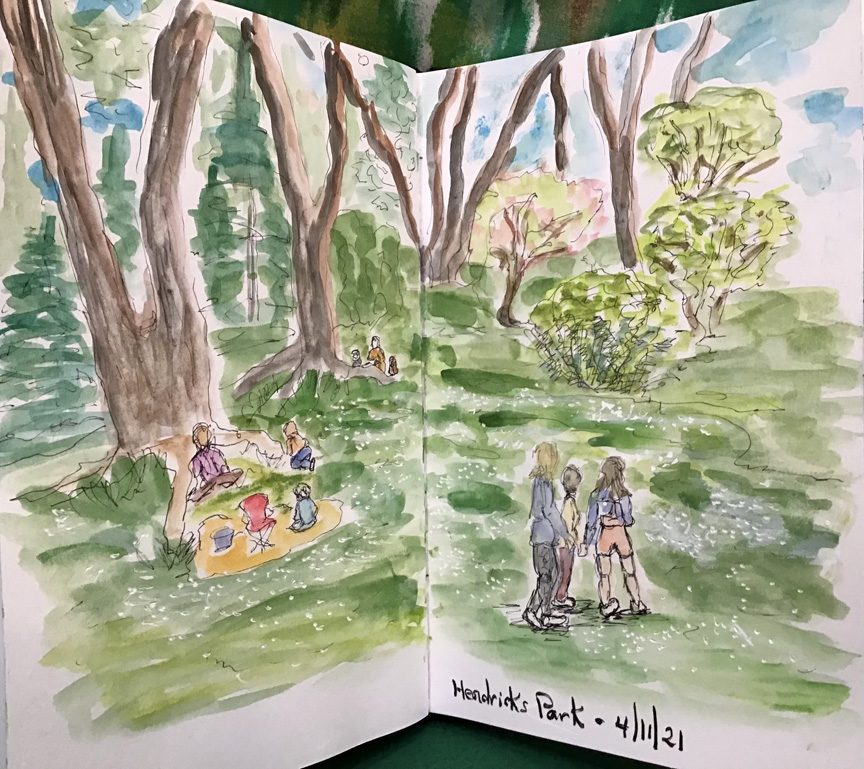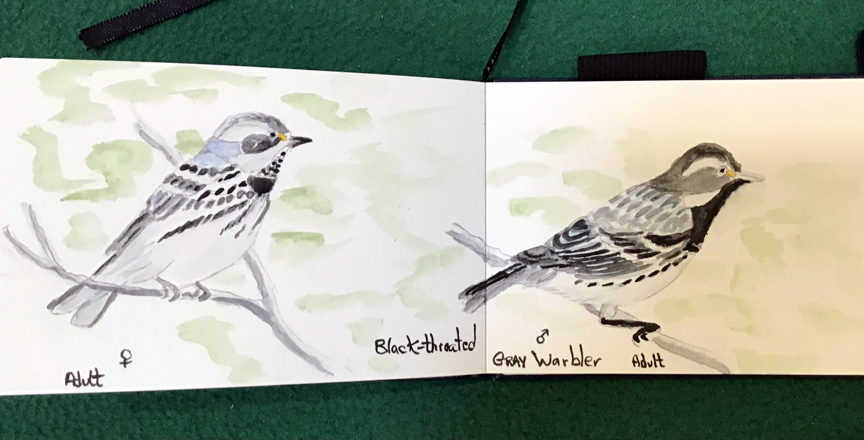 Sandy has gotten into sketching couples she finds on her walks, and has devoted one sketchbook solely to bird couples!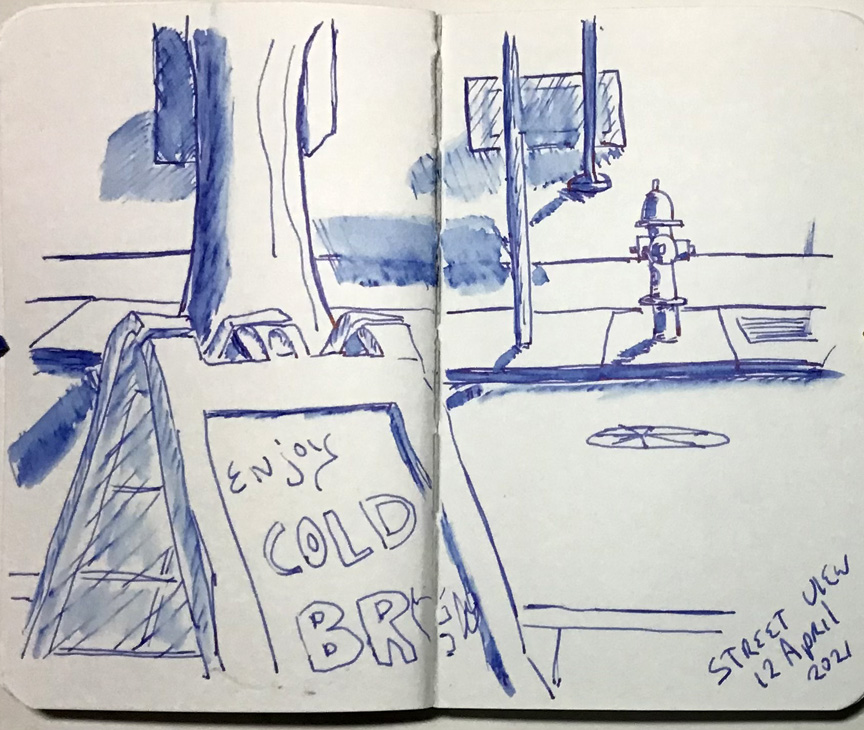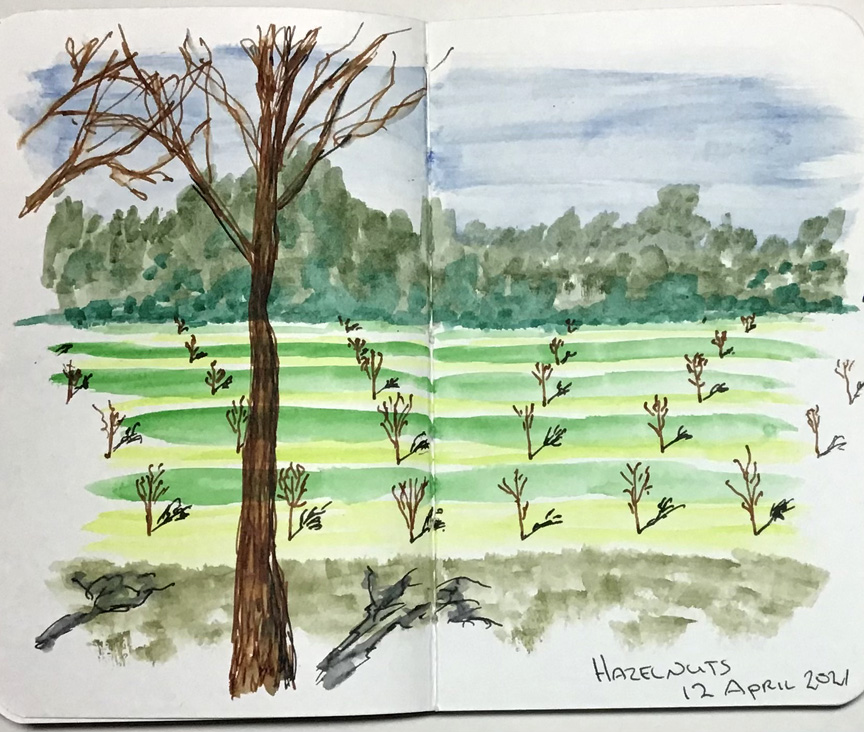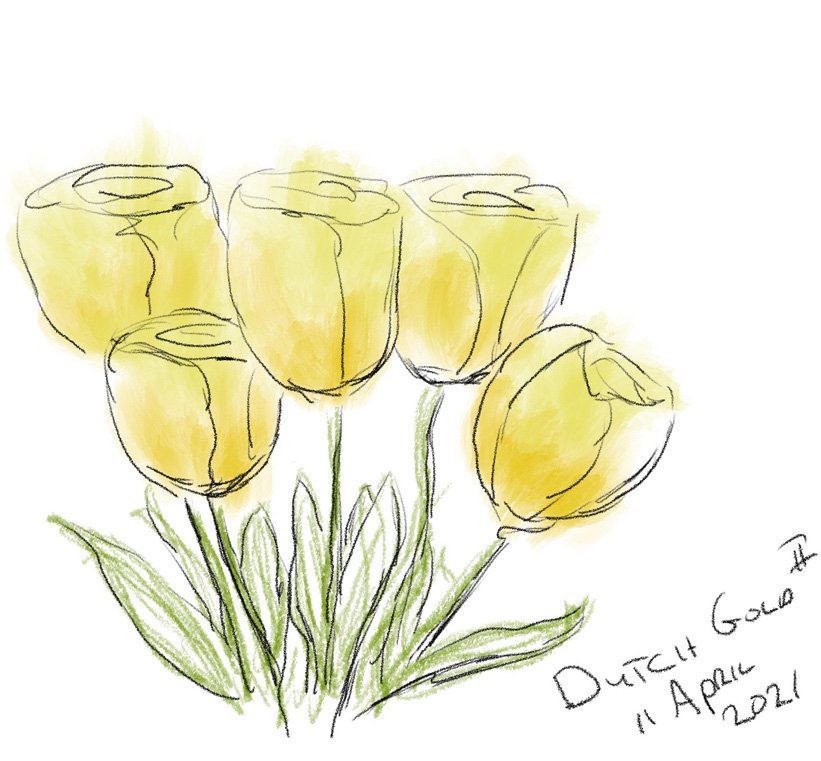 Hugh continues to explore with his use of water soluble inks, but has also made a commitment to do at least one digital sketch a week.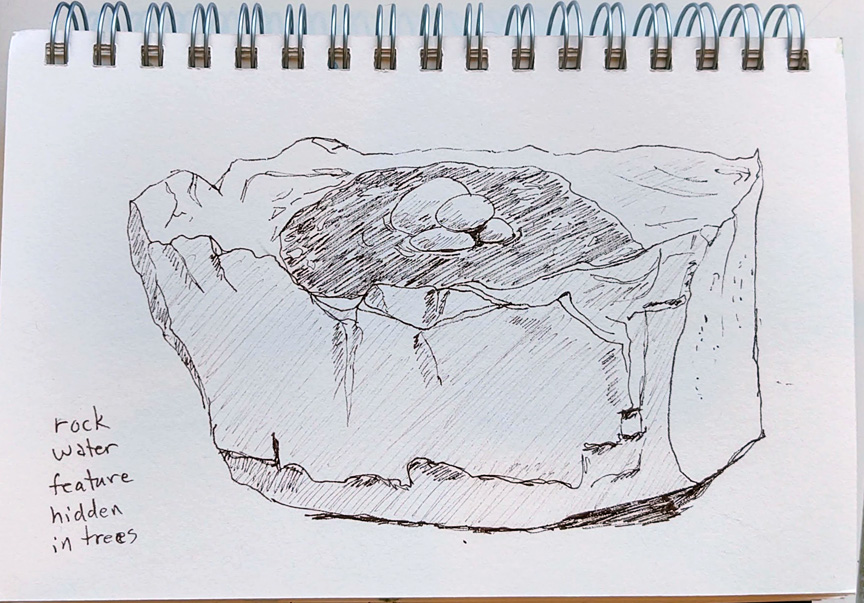 Daisy was rightfully proud of her sketch of the bubbling rock fountain at Hendricks Park – great job!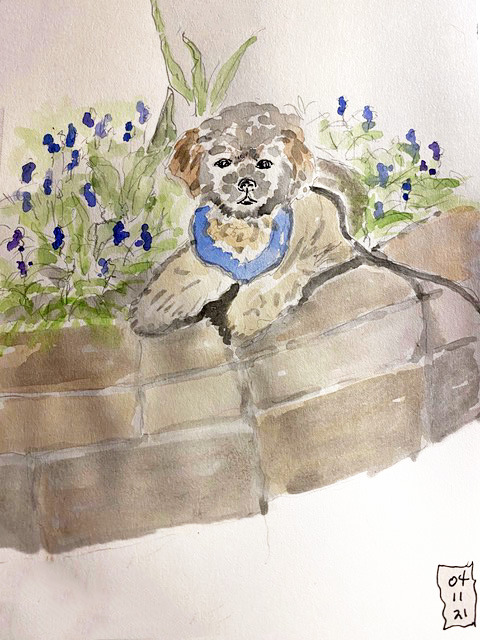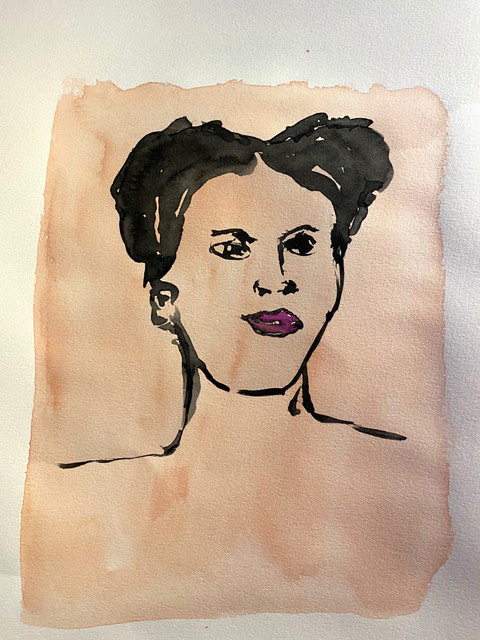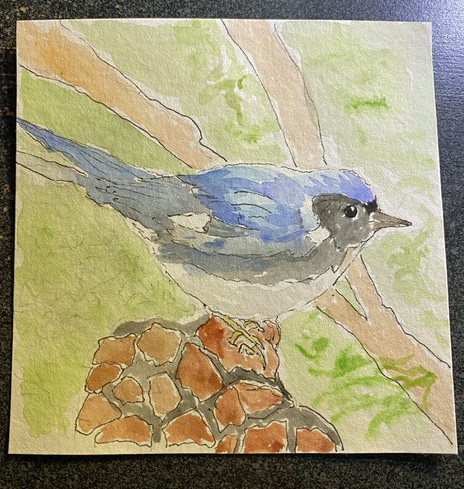 Barb So sketched her dog in the hyacinths, took a class on direct to watercolor for portraits, and drew a cheerful bird in her yard. Nice!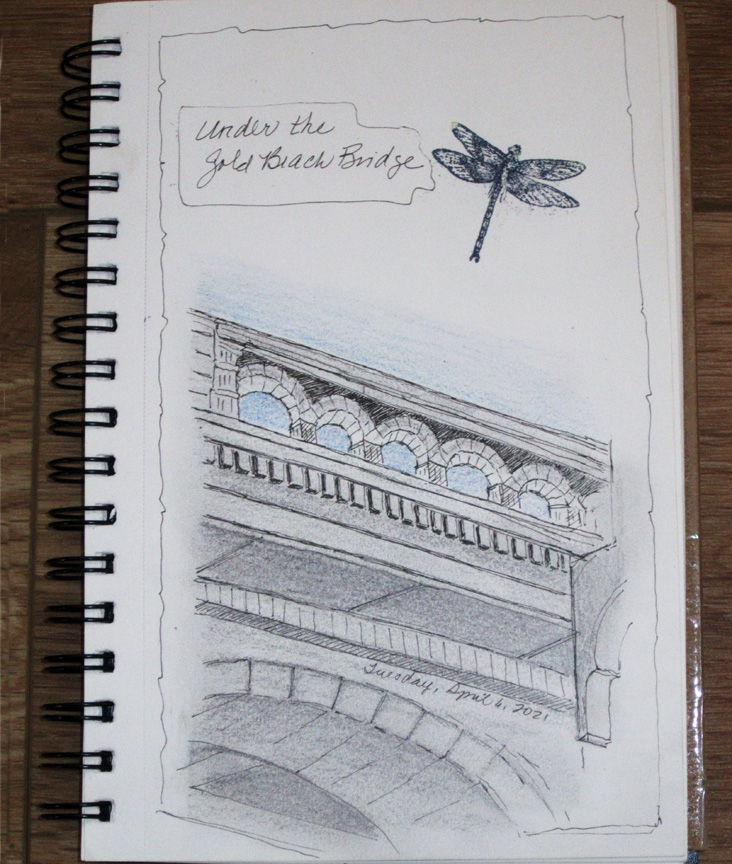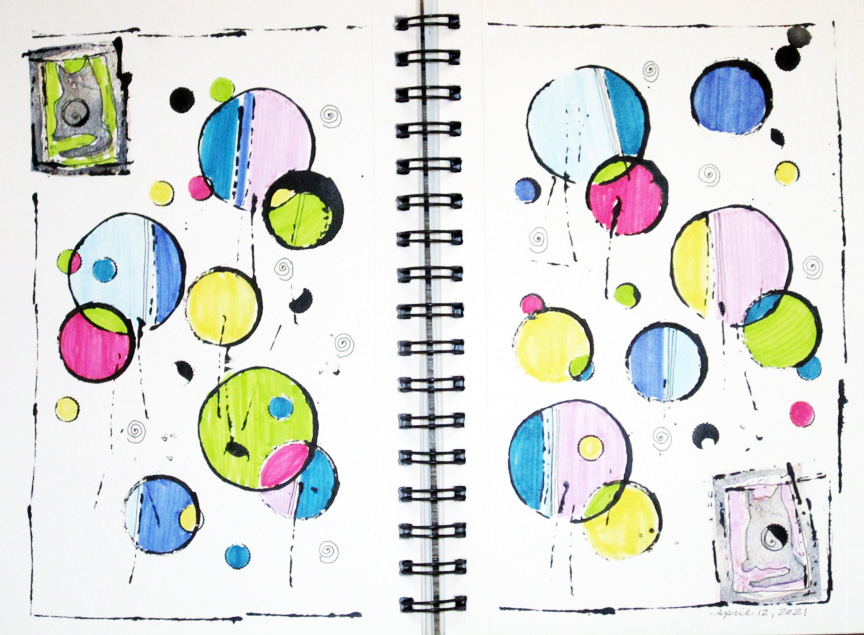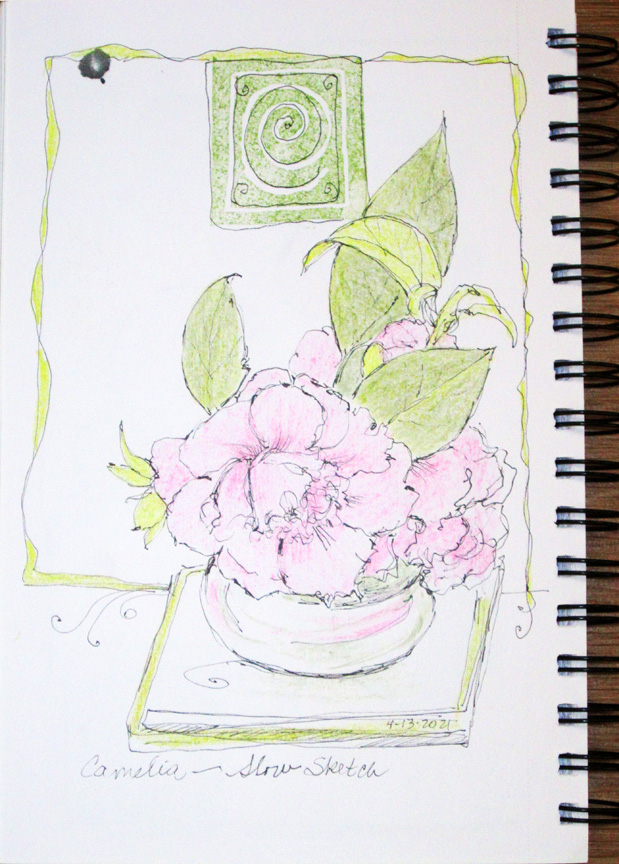 Bev is stretching herself – first a bridge detail, then playing with circles (what fun that turned out to be!), and a lovely camellia.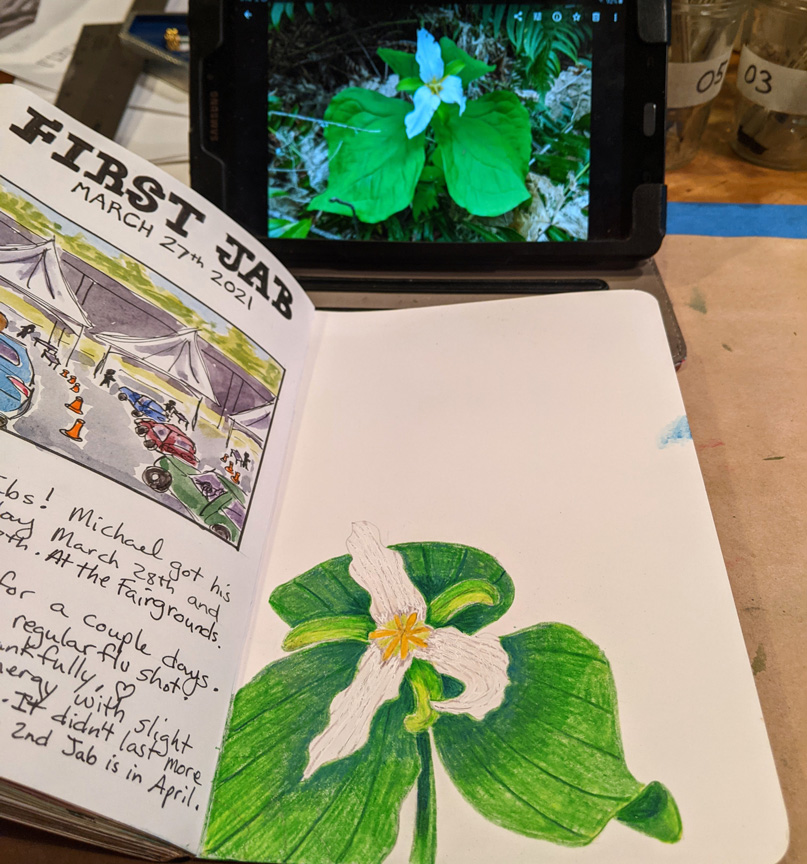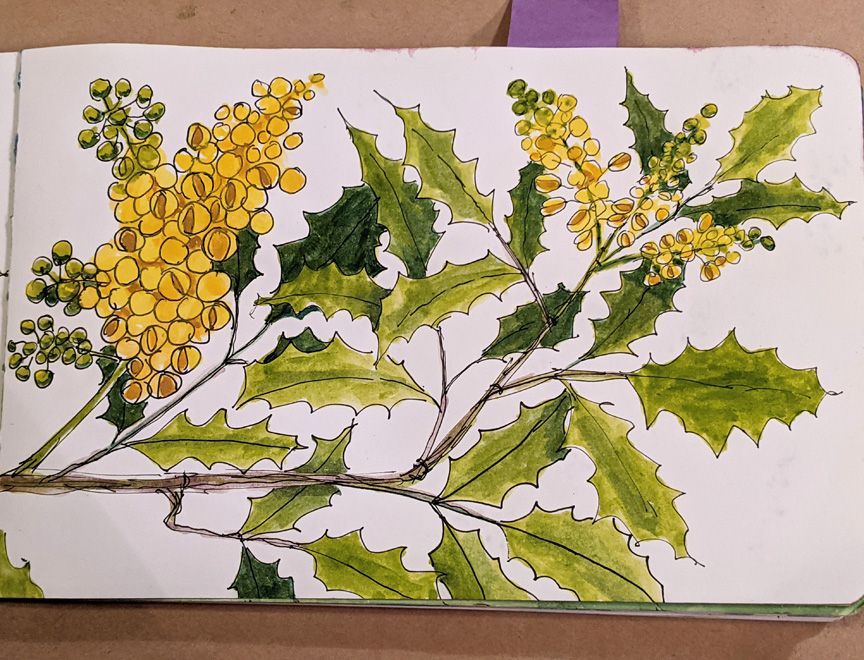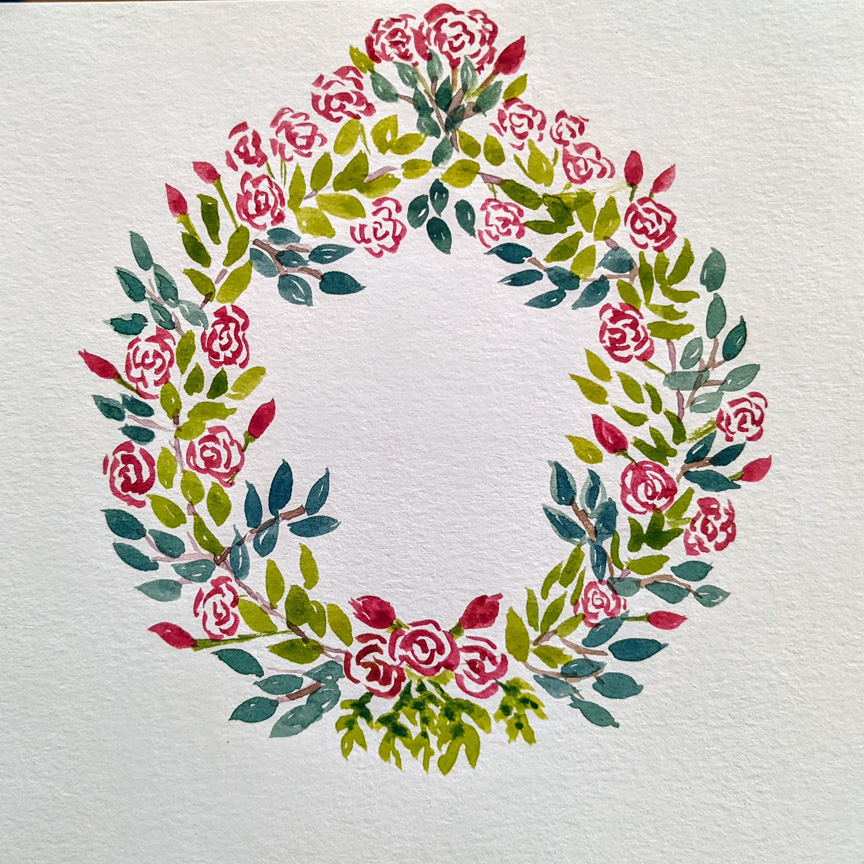 Danita loves native plants – hence the trillium and the Oregon grape, she also  worked roses into a wreath technique from a zoom class.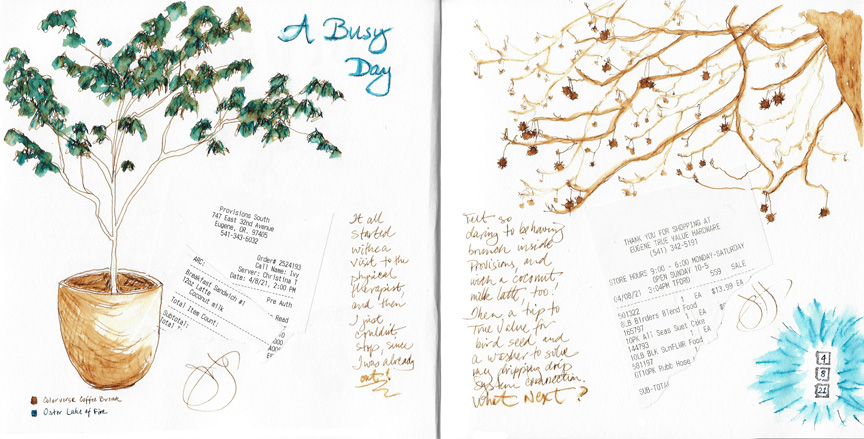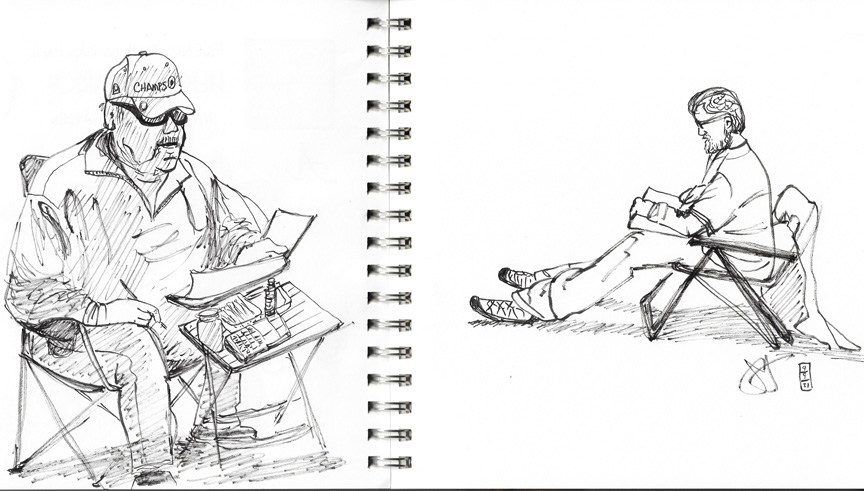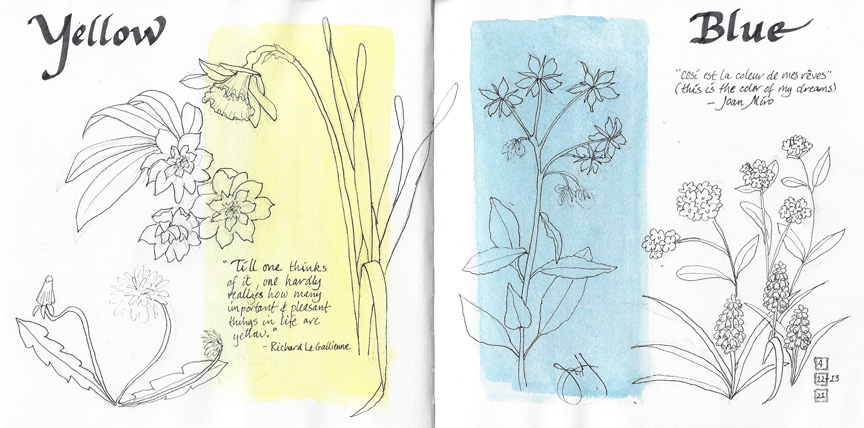 Jane's double page spreads are quite different from each other. She seems to be spreading her wings in trying out new techniques.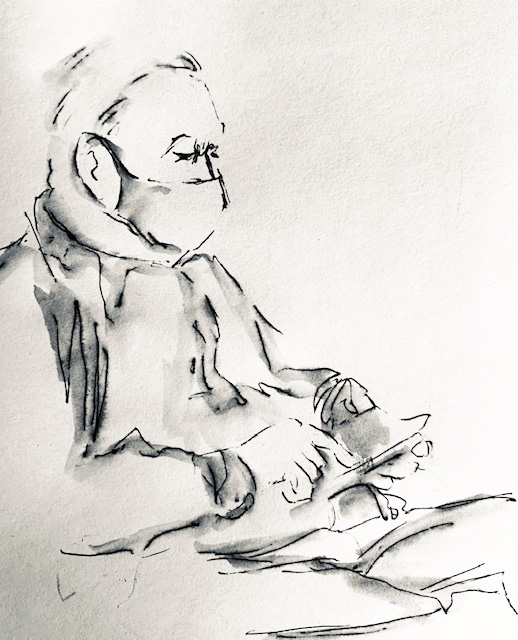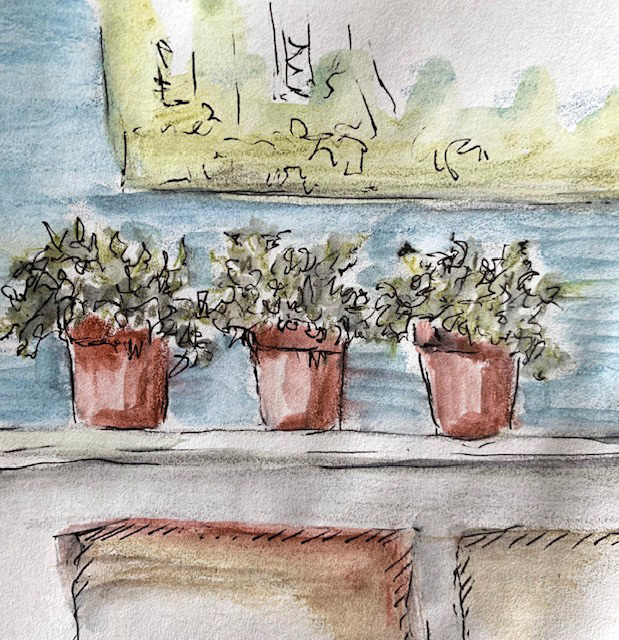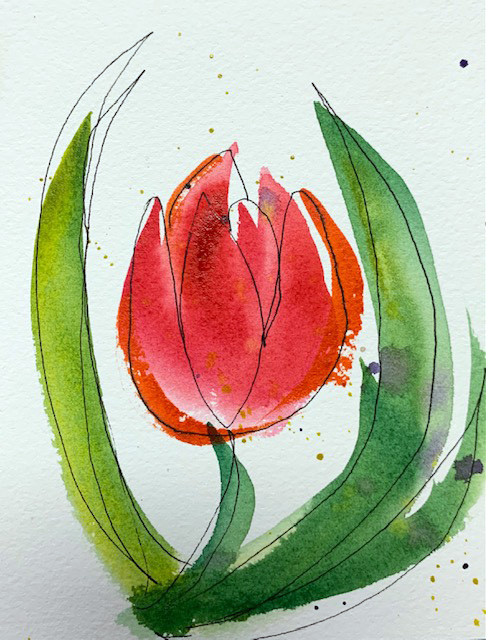 Just when you think you'll never get water soluble ink away from Marsha, she surprises you with a watercolor then ink sketch! Wow.