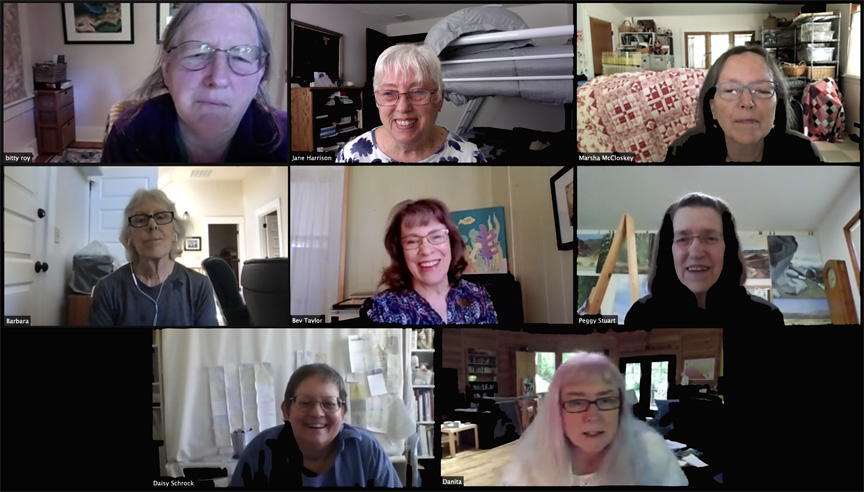 Bitty, Jane, Marsha, Barb So, Bev, Peggy, Daisy, Danita.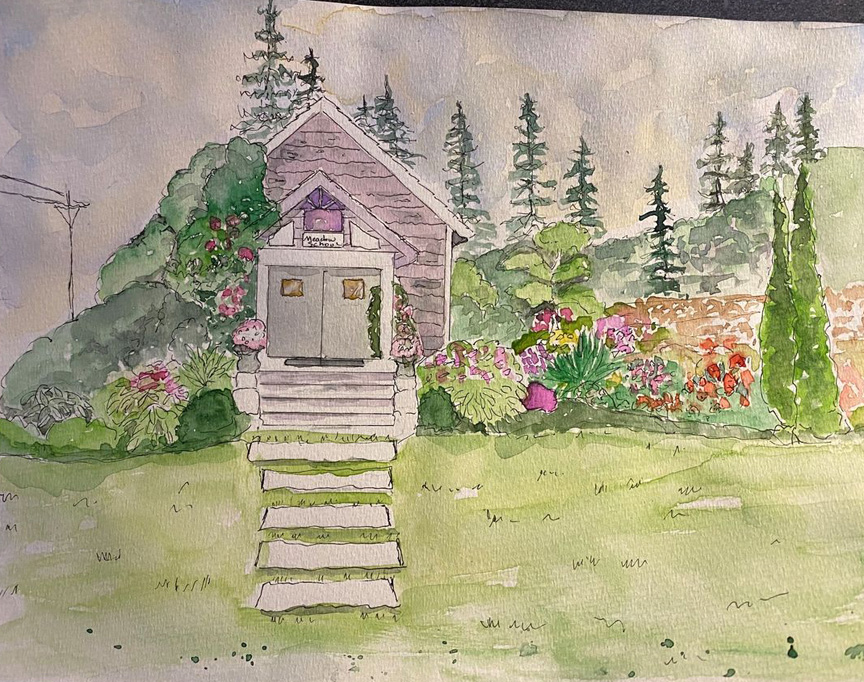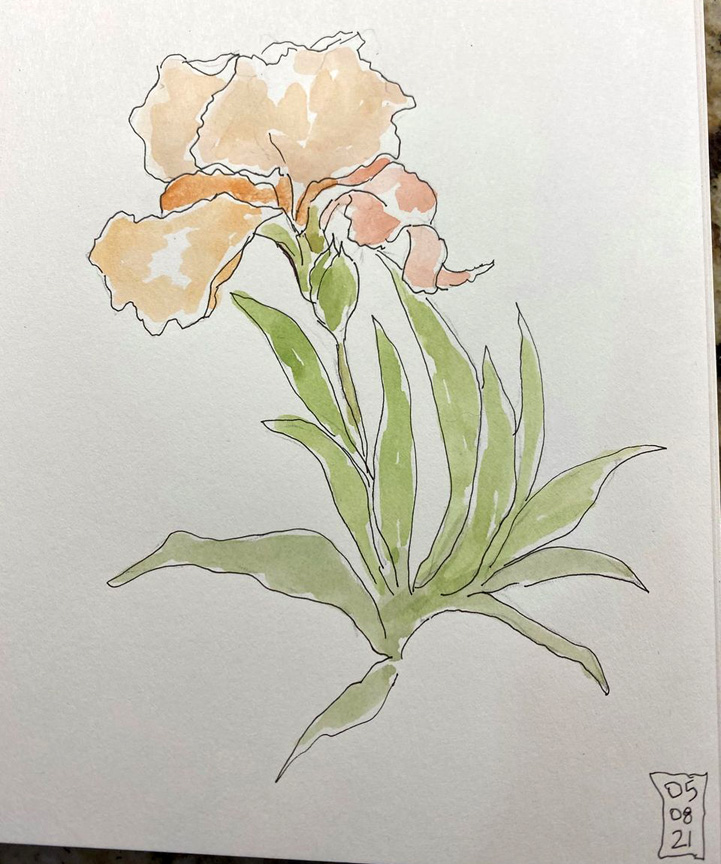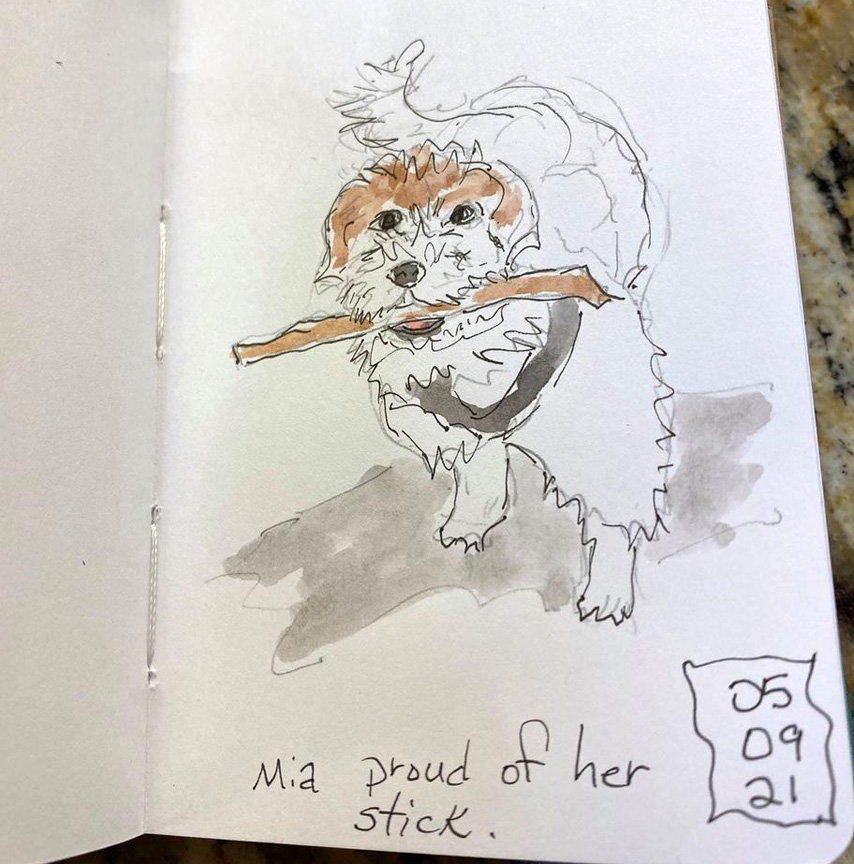 BarbSo has been taking a watercolor class from Shari Blaukopf, and having fun applying what she's learning to her own sketches.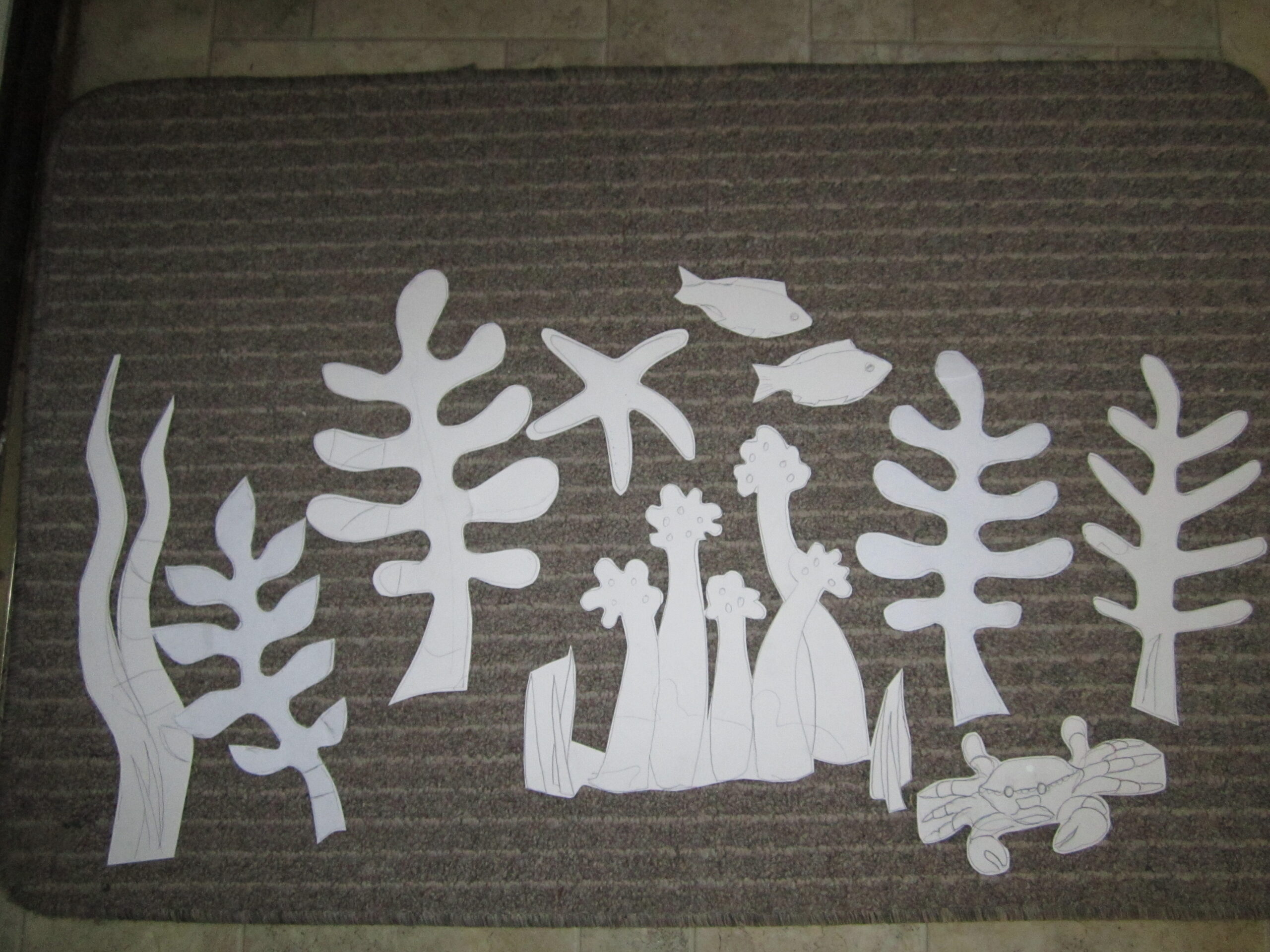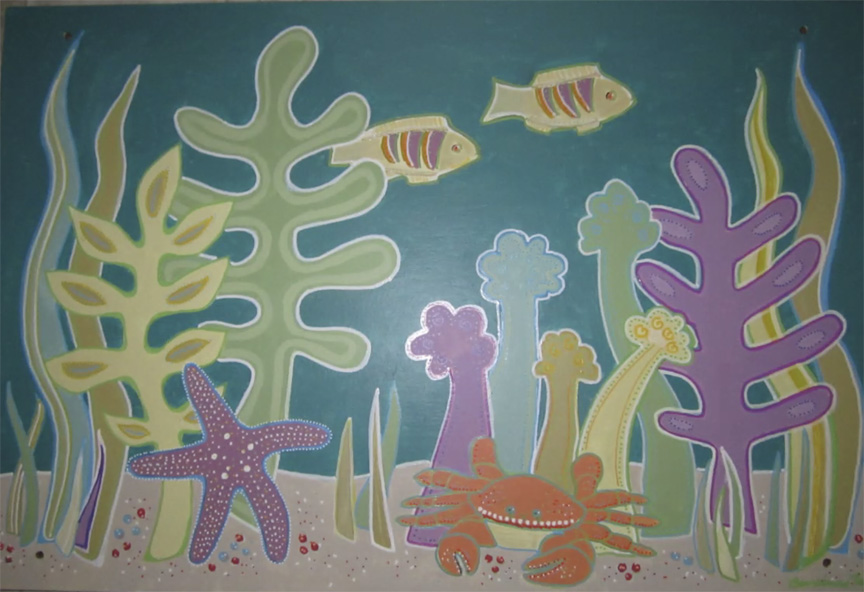 Bev finished her beauty acrylic painting for the city art project. Here it is from layout using cutouts, to final painting -wow!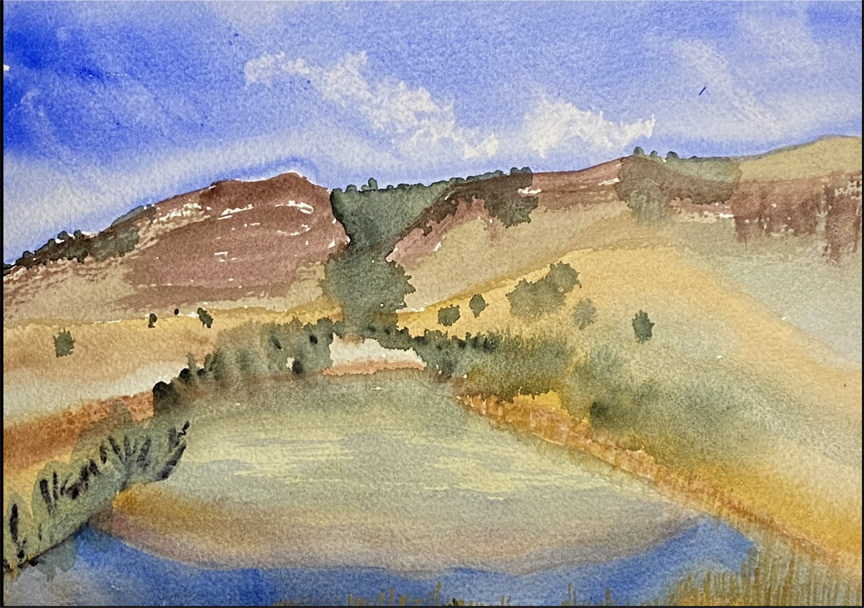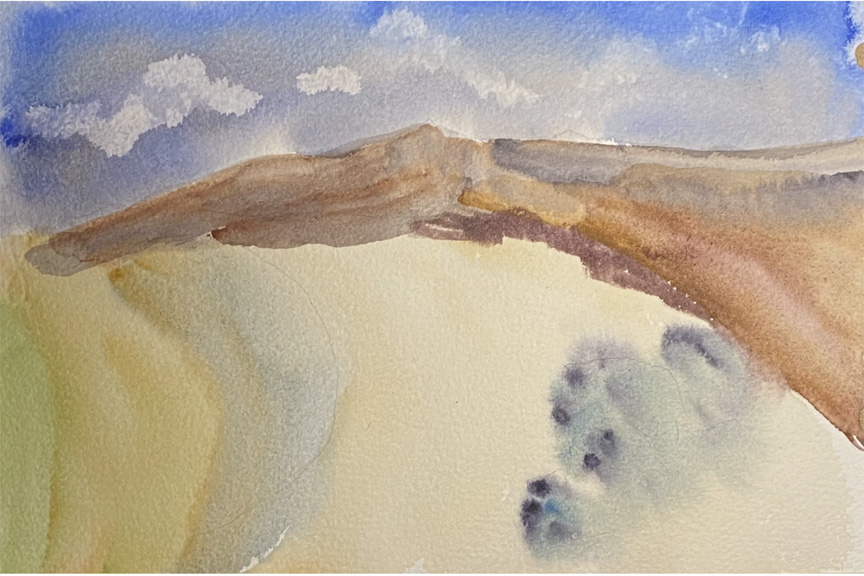 Bitty is combining field work with quick watercolor sketches (she says the last one's not done yet, so stay tuned!).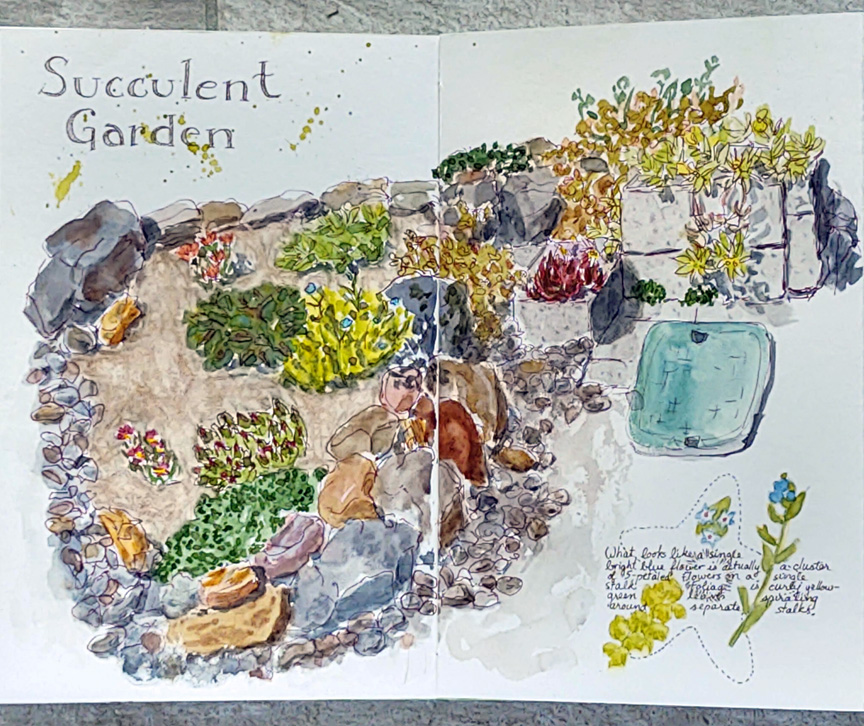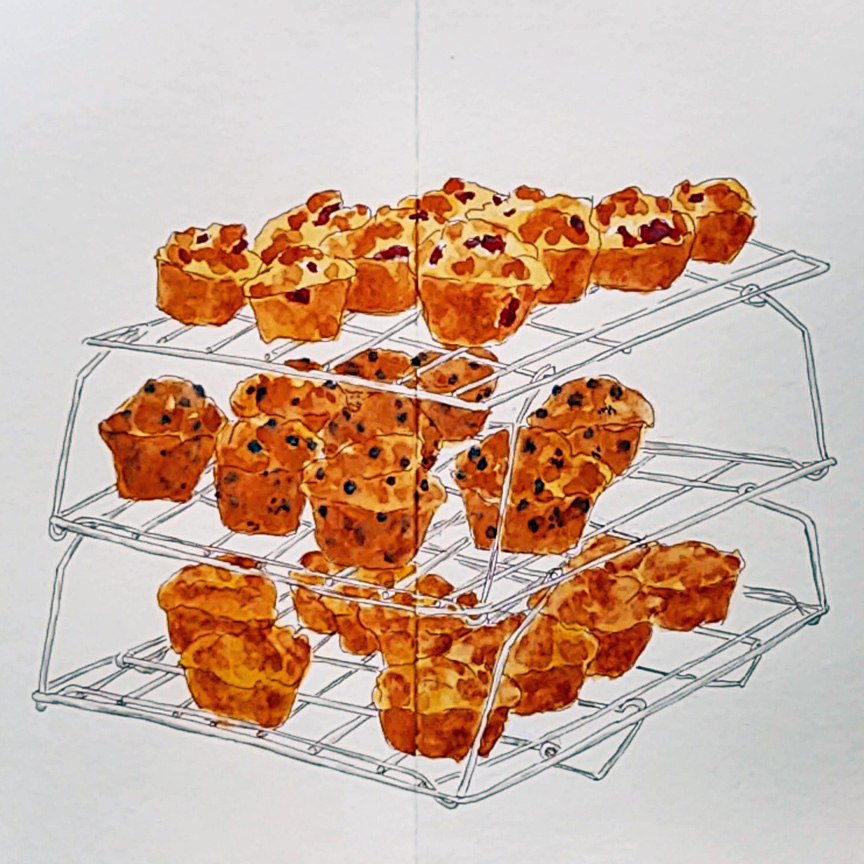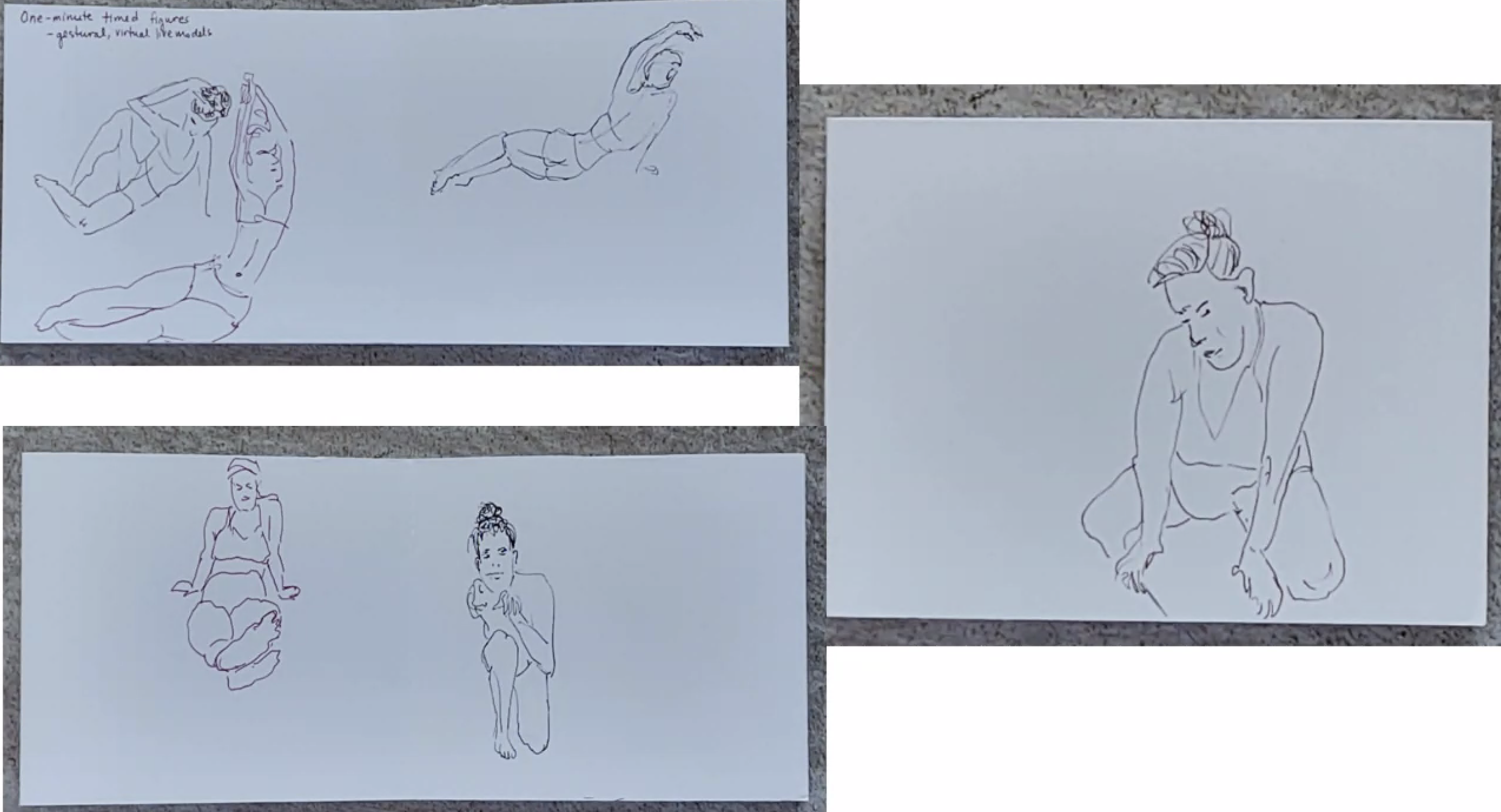 Daisy did a garden sketch, a sketch of her wonderful muffins, and then participated in a live online model sketch (which was fun!).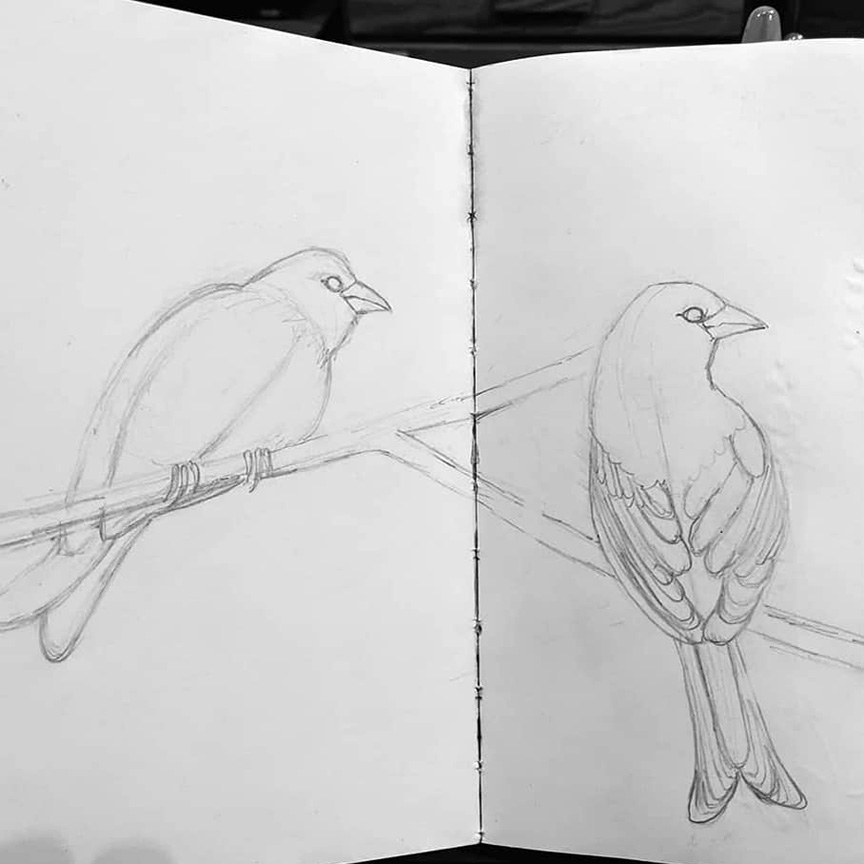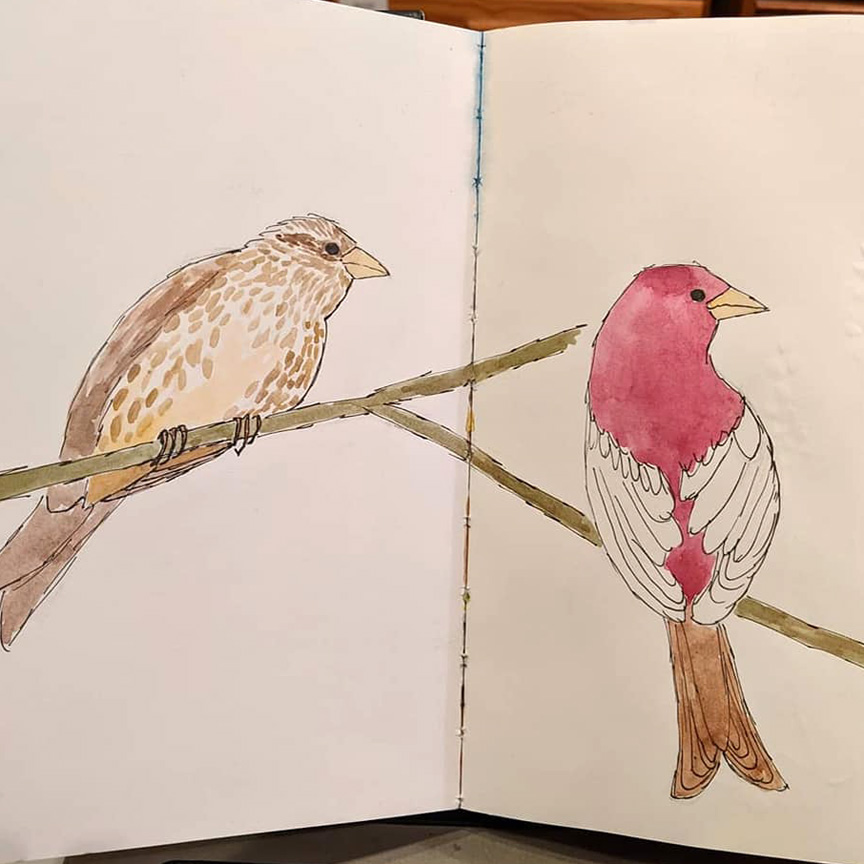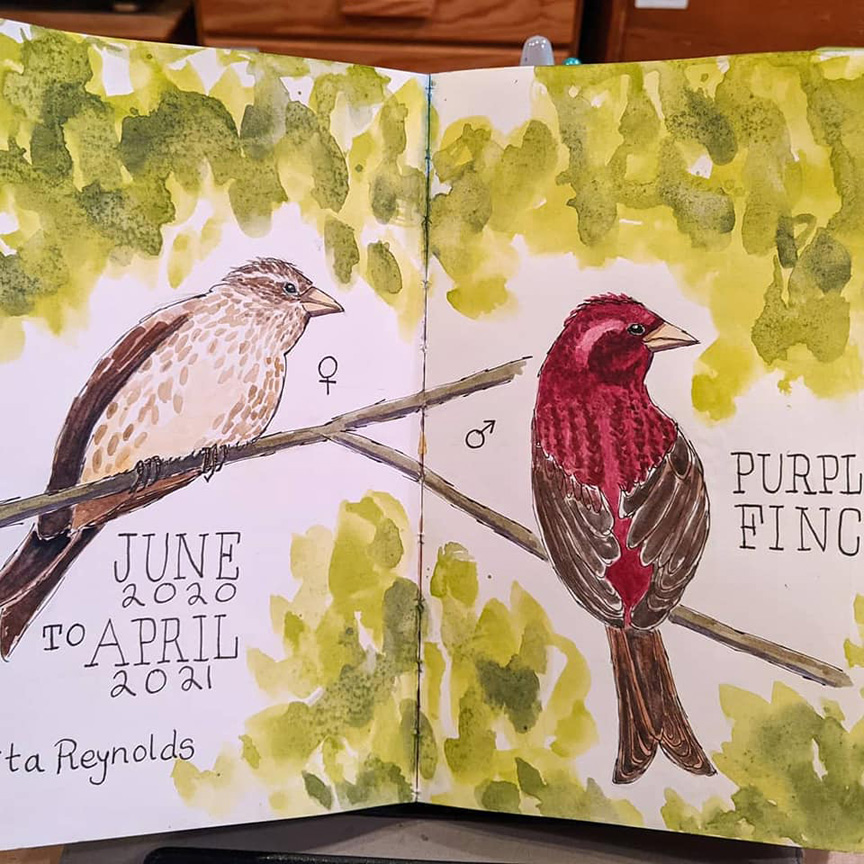 Danita is a natural teacher, here showing her process step by step, with a fabulous result for her bird sketchbook she just started.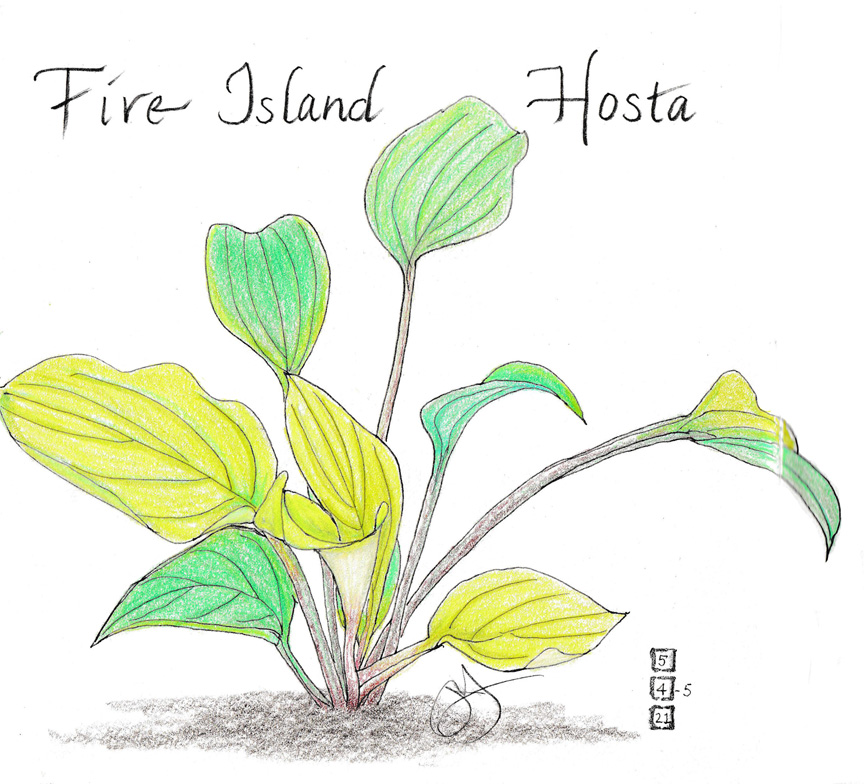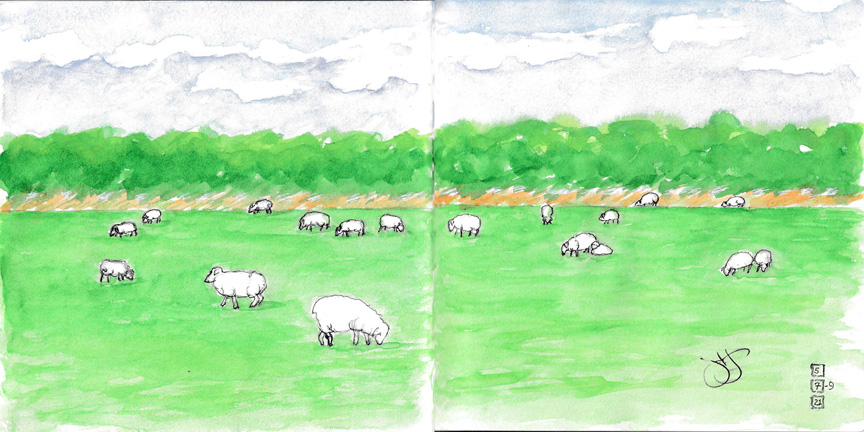 Jane's smitten with spring green, and having fun with it, too,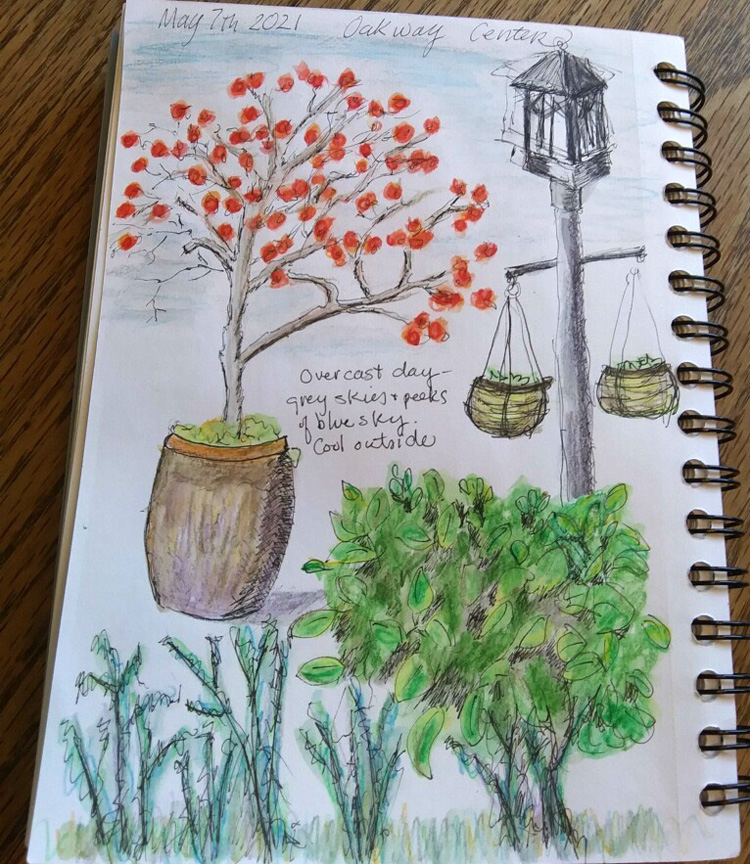 Laura's been busy, but not to busy to finish her Friday sketch from Oakway Center Courtyard.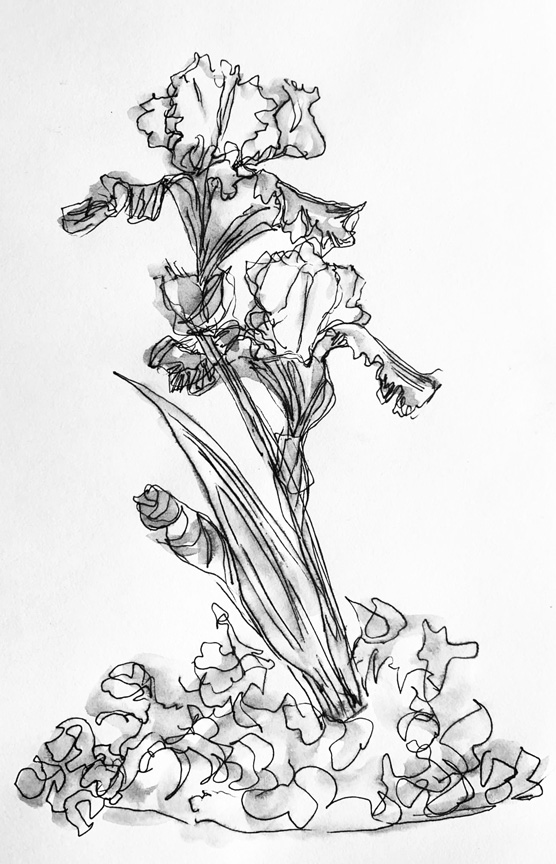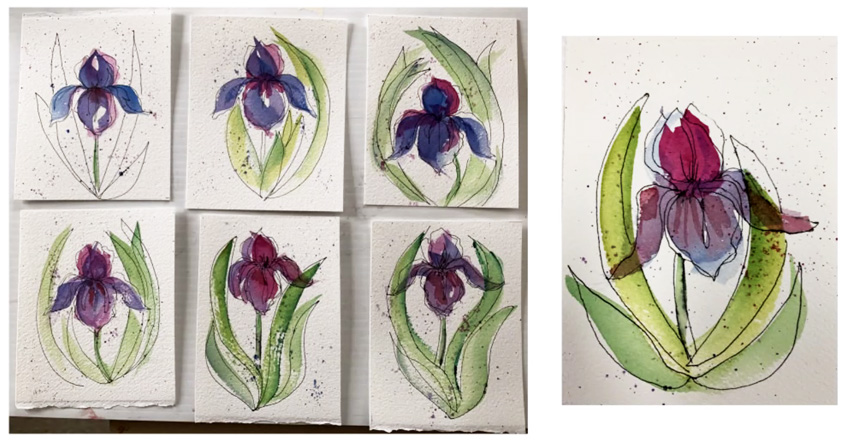 Marsha went from an elegant b&w ink sketch to making cards with her loose watercolor iris. She enjoyed making them, lucky recipients.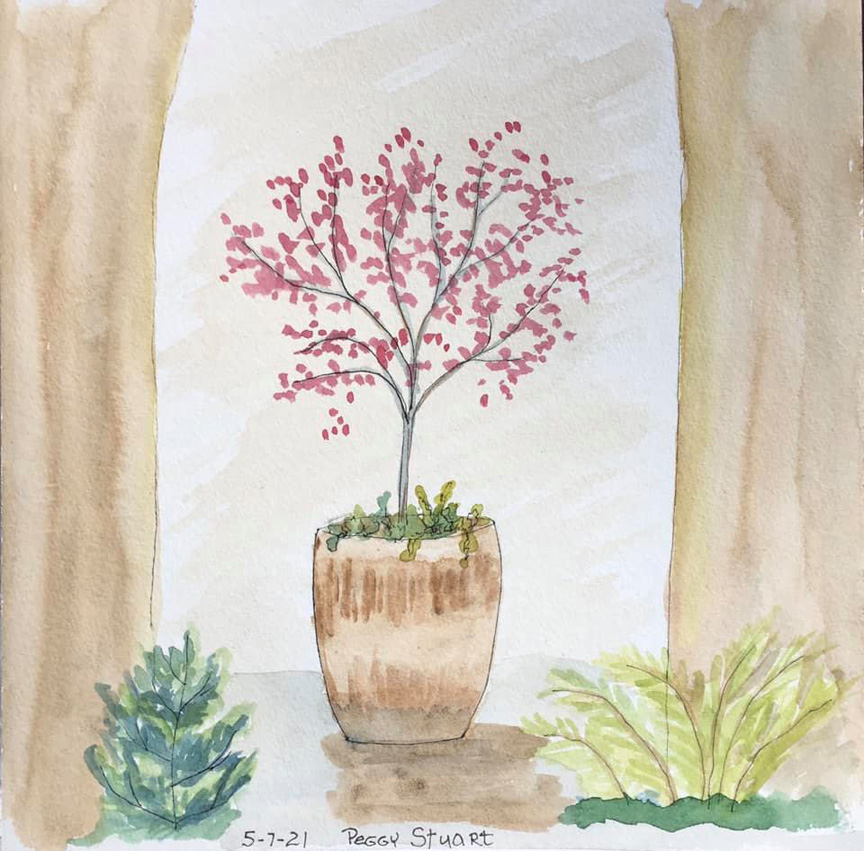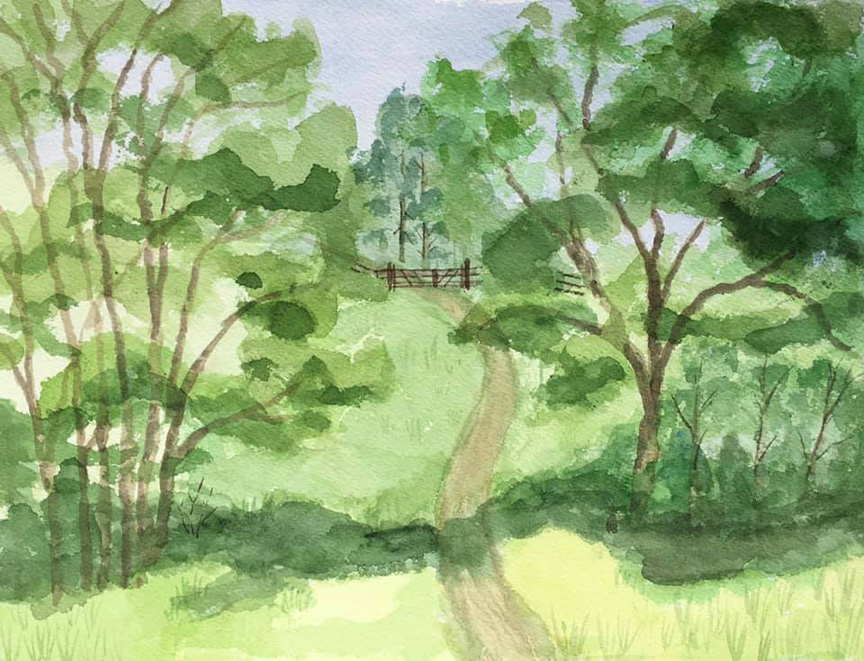 Peggy finished her Oakway sketch, too (a tree between trees), then went out with the plein air group to do…more trees!