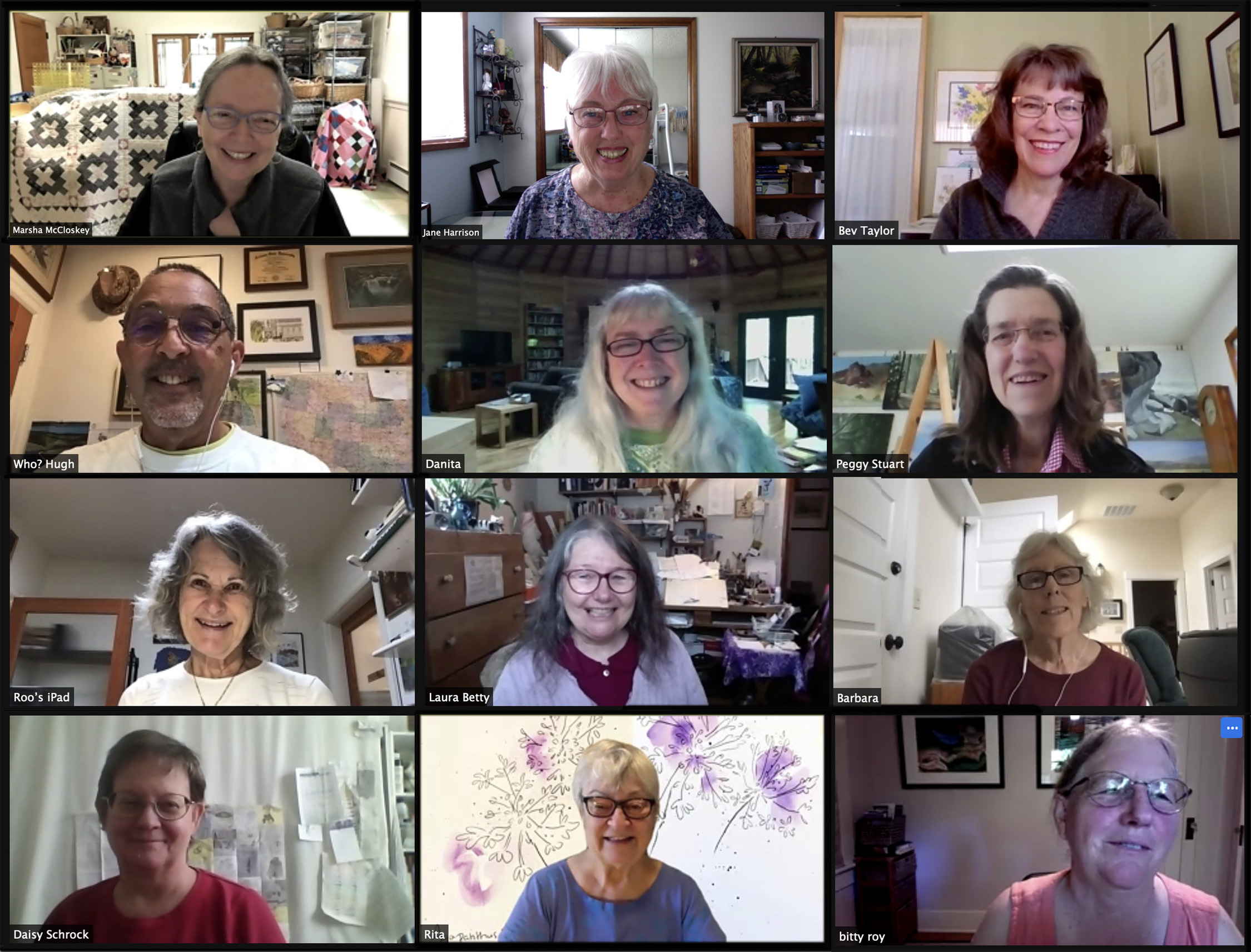 Marsha, Jane, Bev, Hugh, Danita, Peggy, Sandy, Laura, BarbSo., Daisy, Rita, & Bitty.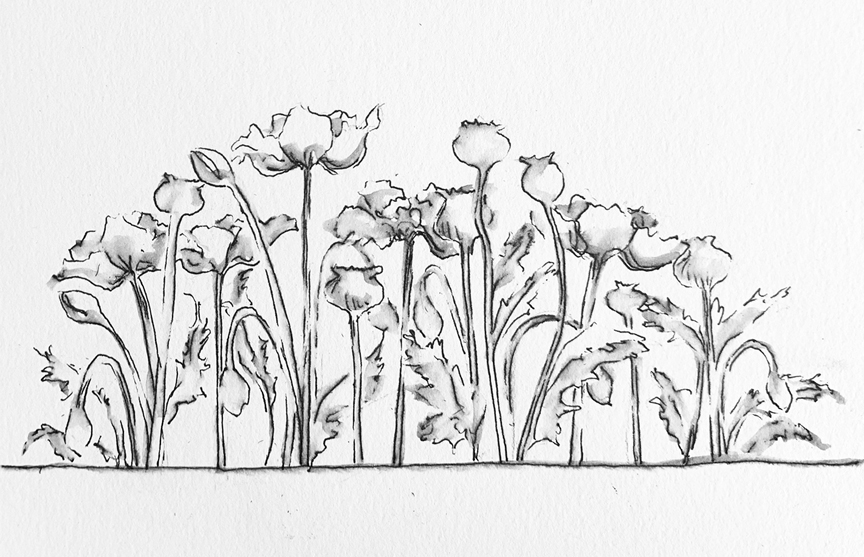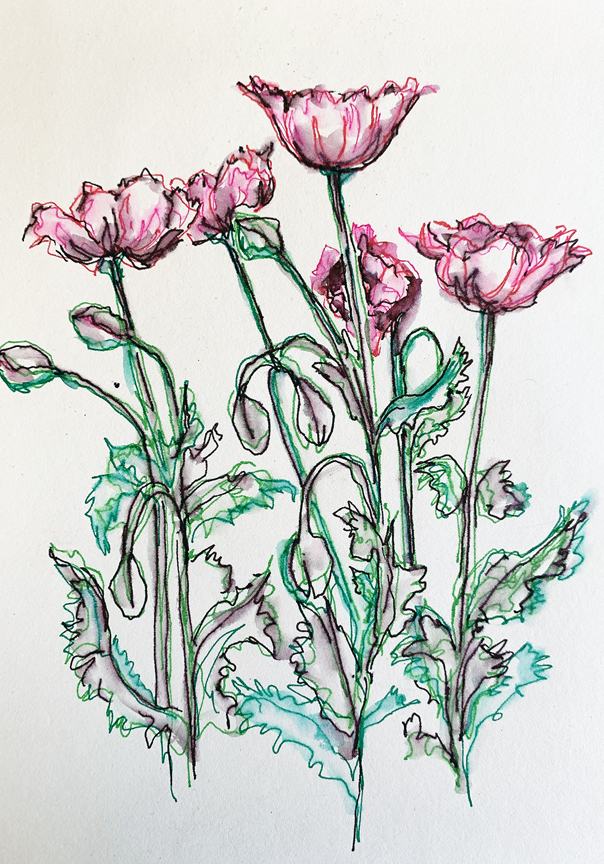 Marsha's on a tulip kick – they grow up above her kitchen window sill! The ones in color are from Tul ink pens, water soluble!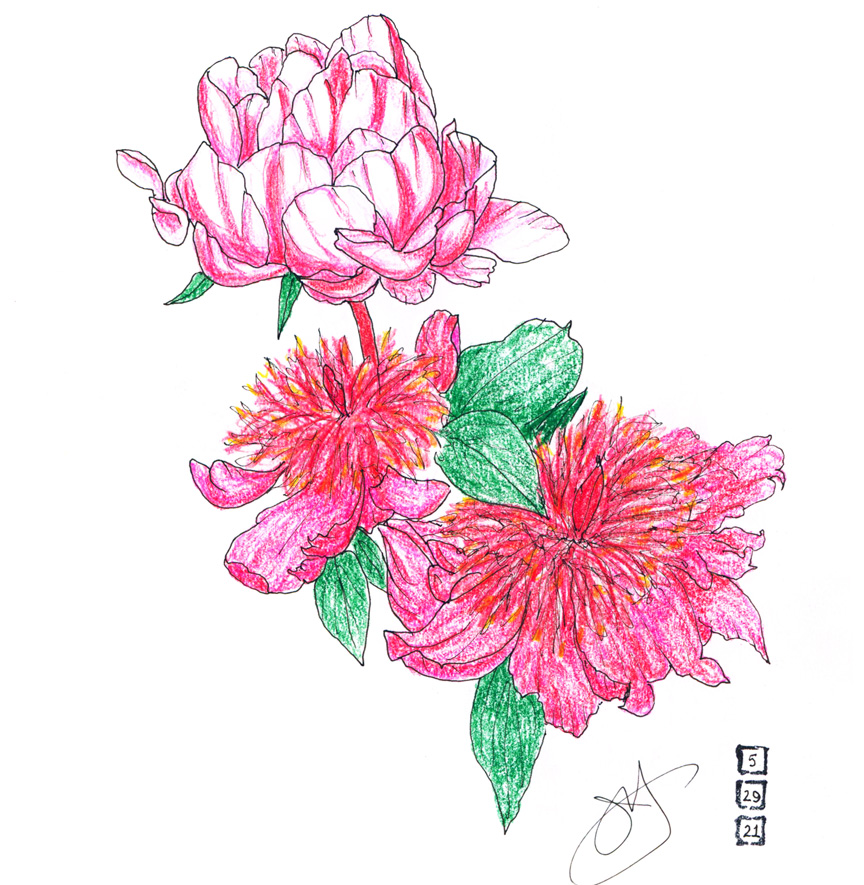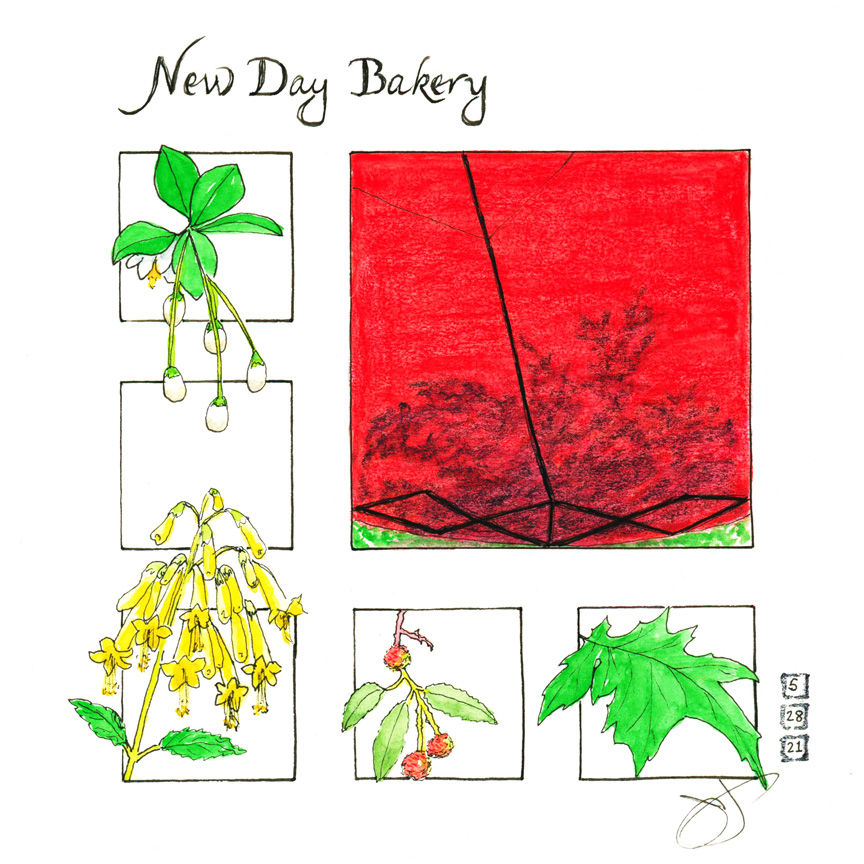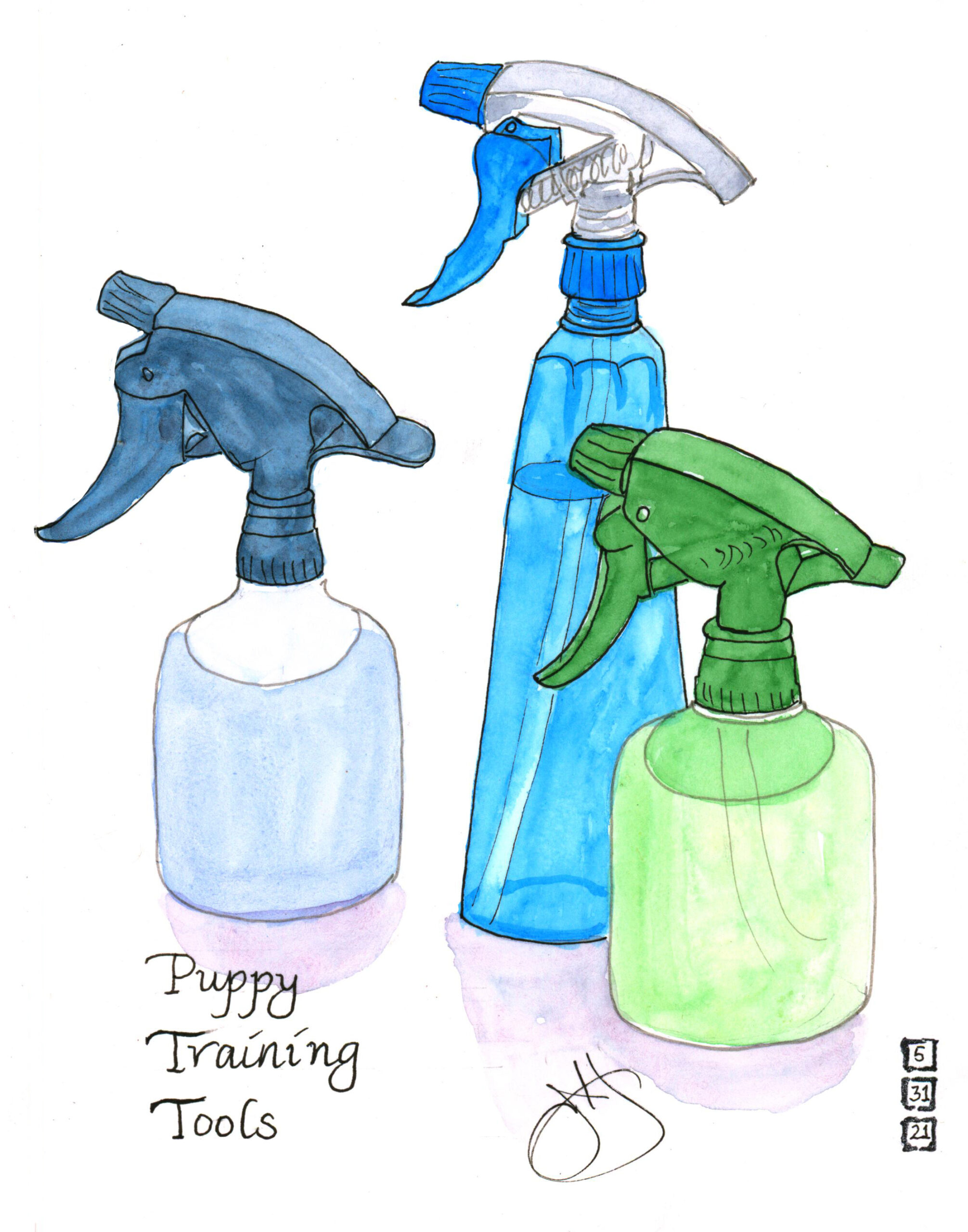 Jane sketched peonies in her yard, flowers & patterns at New Day Bakery, and her widely dispersed dog training devices.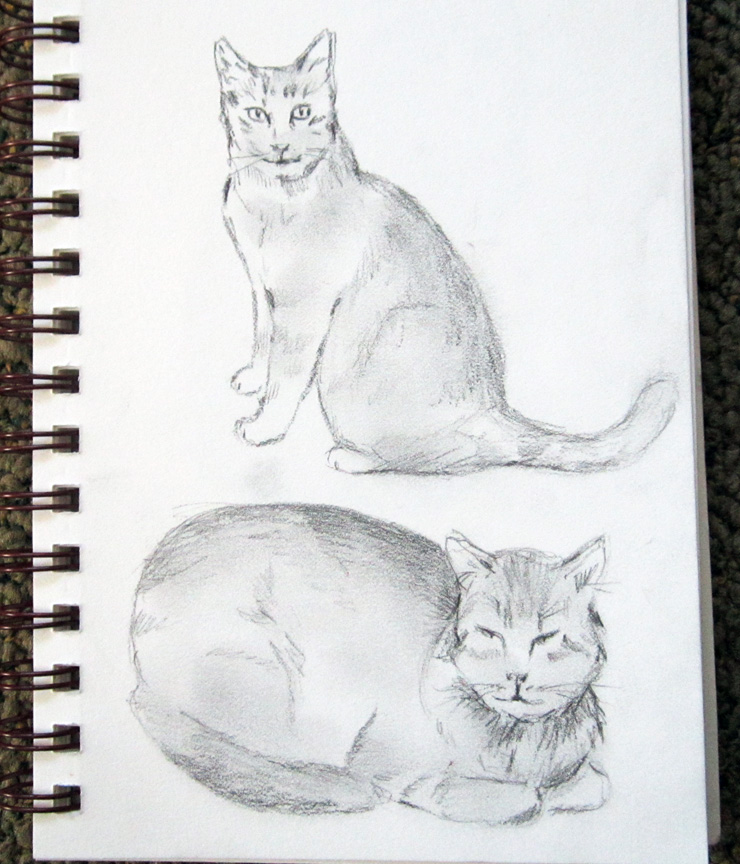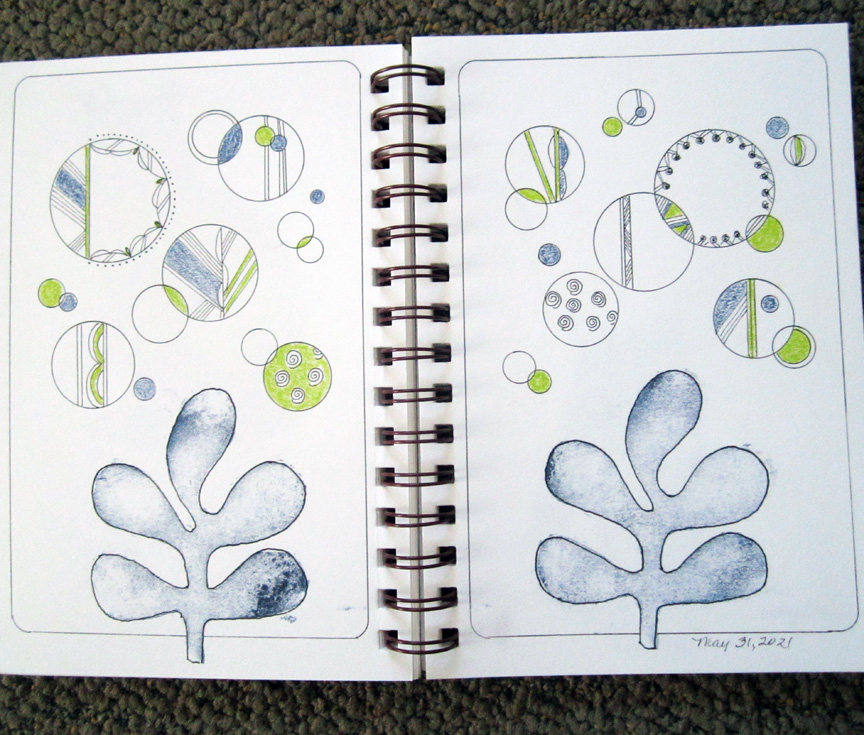 Bev's kitty is always a willing model. And she just can't quite playing with shapes and patterns herself!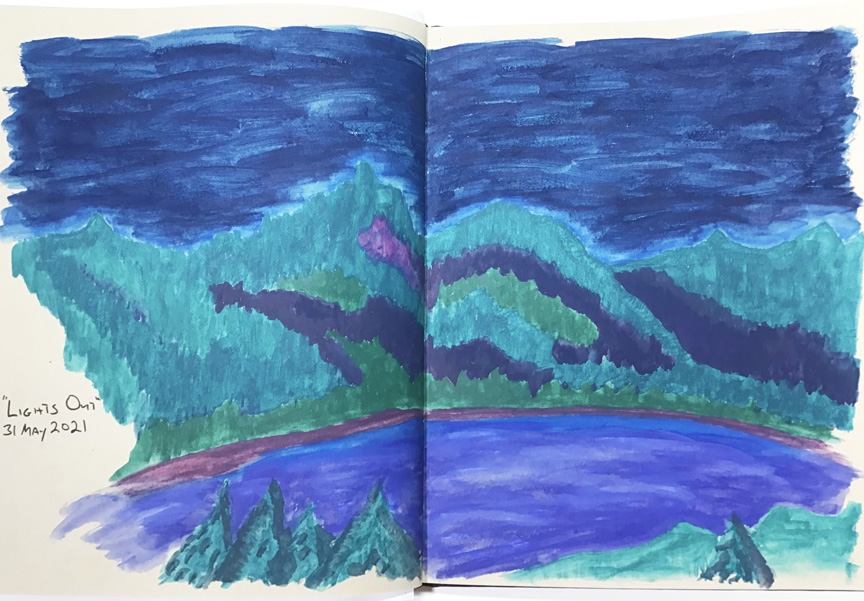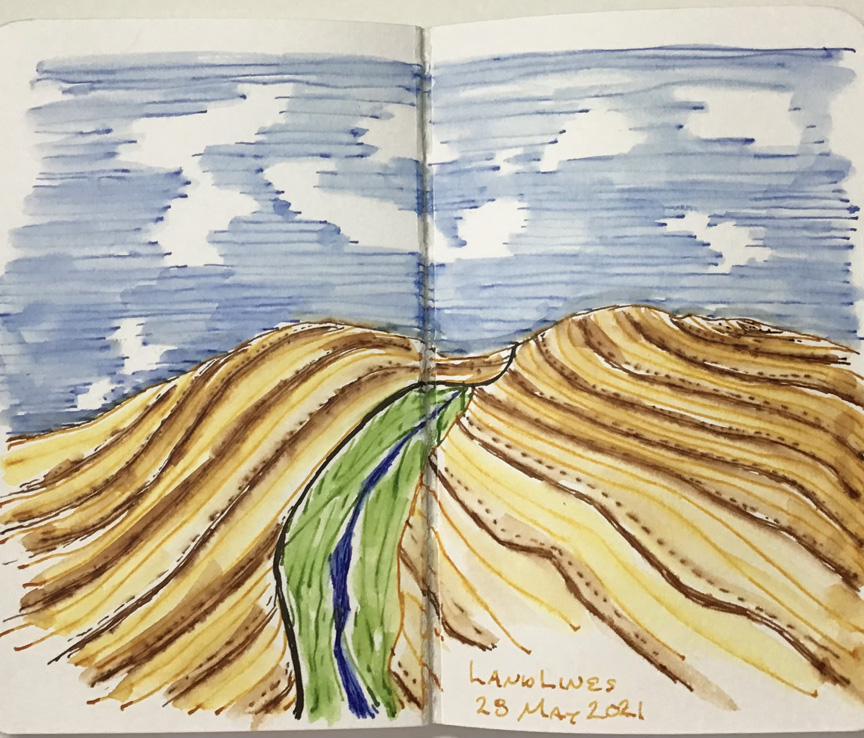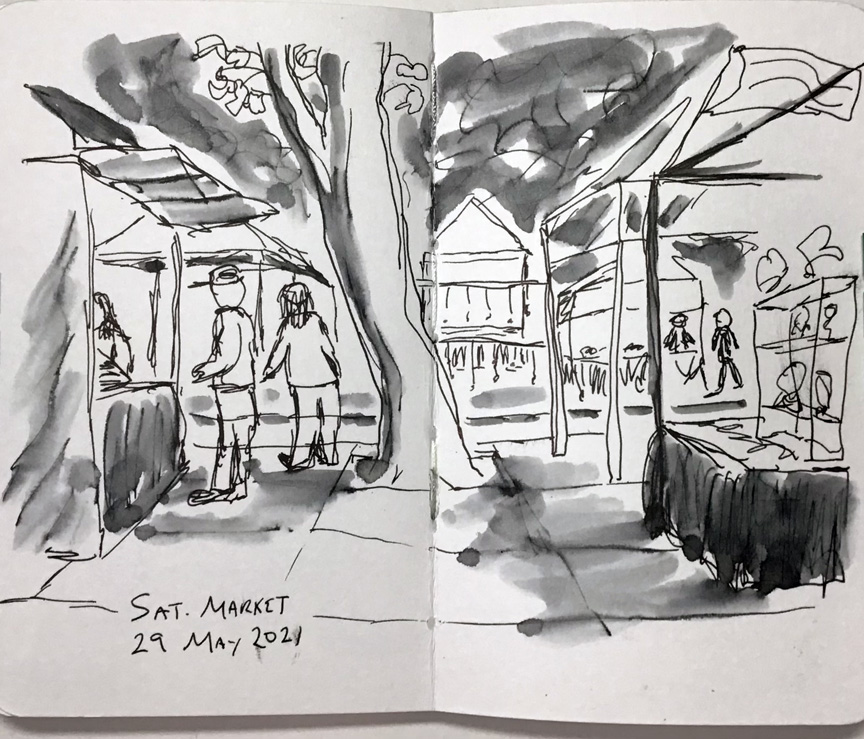 Hugh is into deep color, lines, and watersoluble inks. Fun? Yes!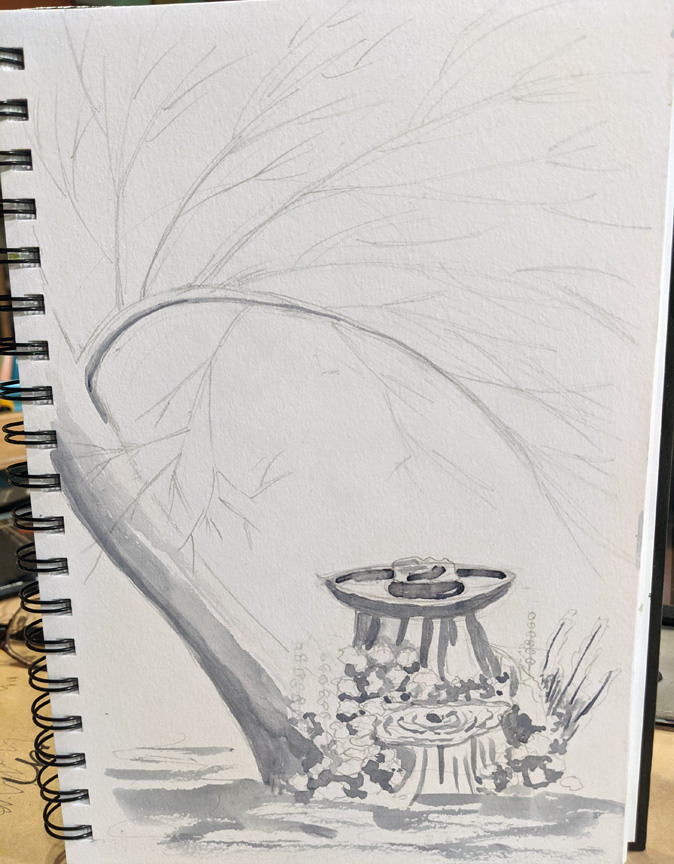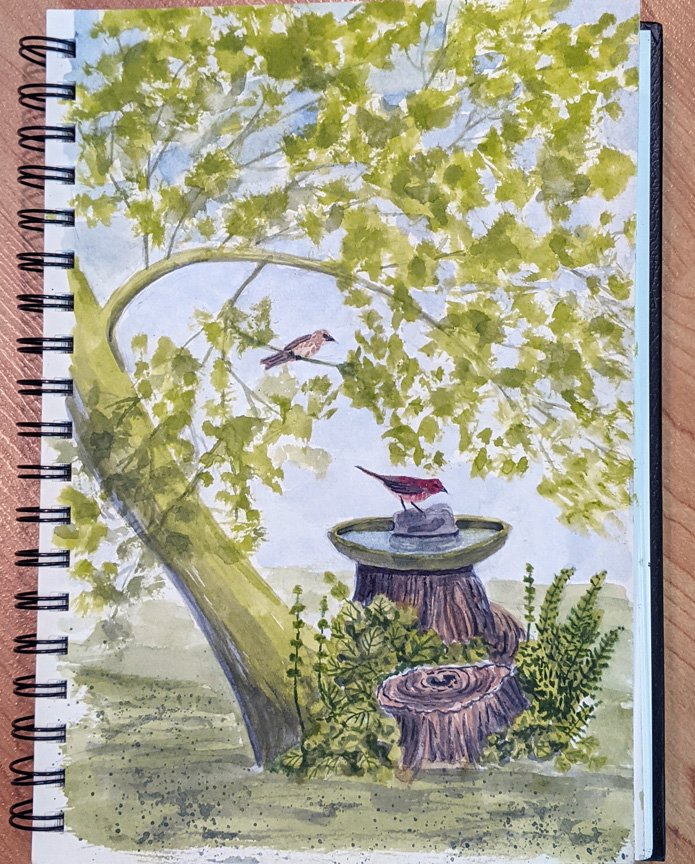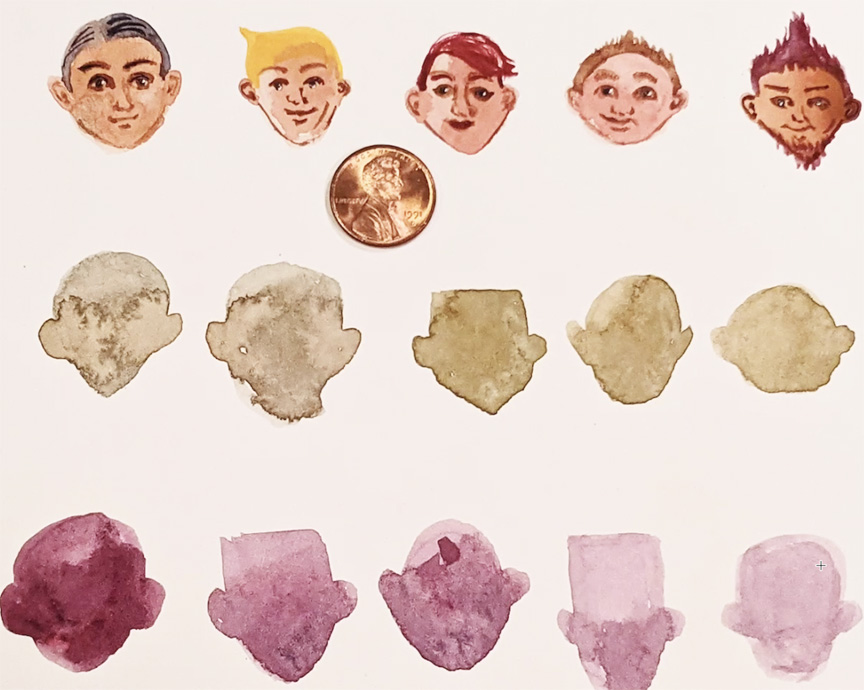 Danita put down Payne's grey first for shadows, then watercolor. And she's playing with grandkids making faces on little face shapes.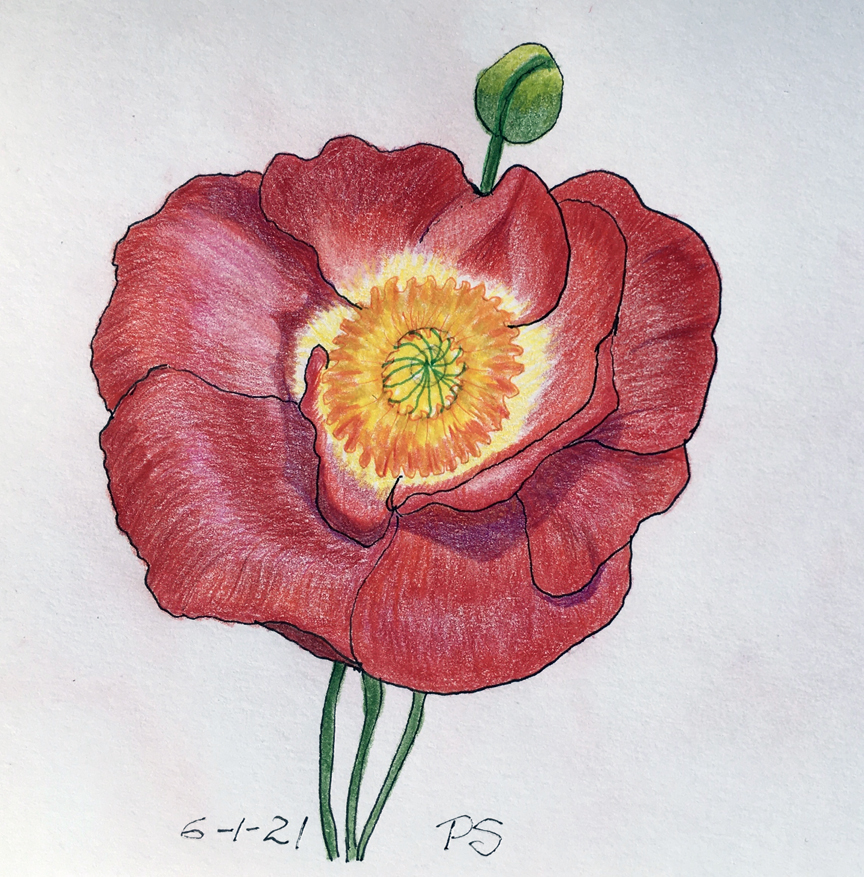 Peggy showed us a line drawing of this poppy, and here it is done!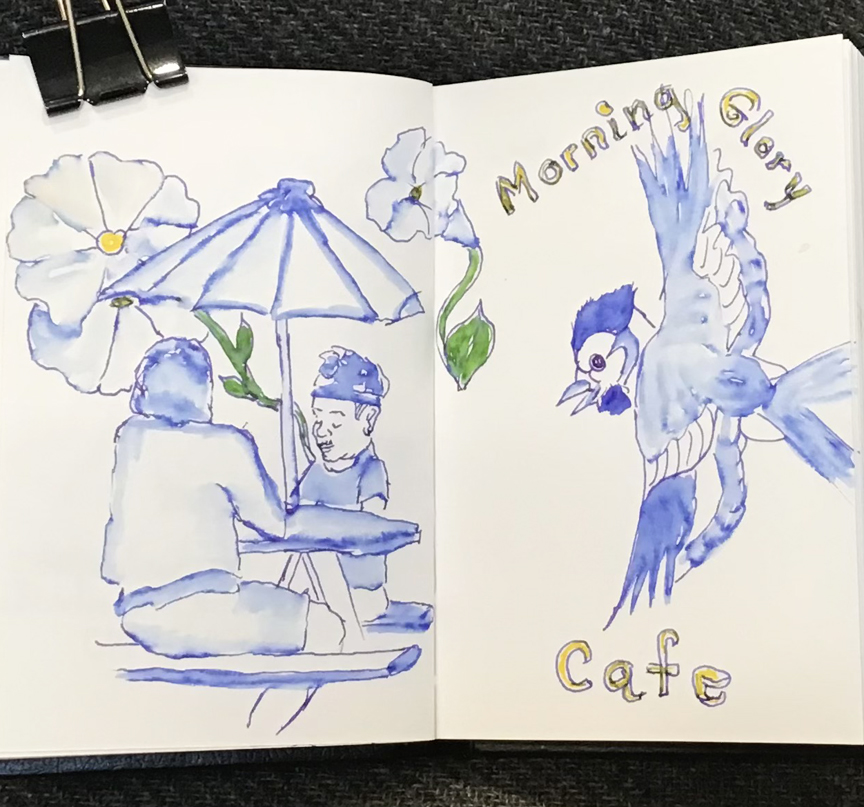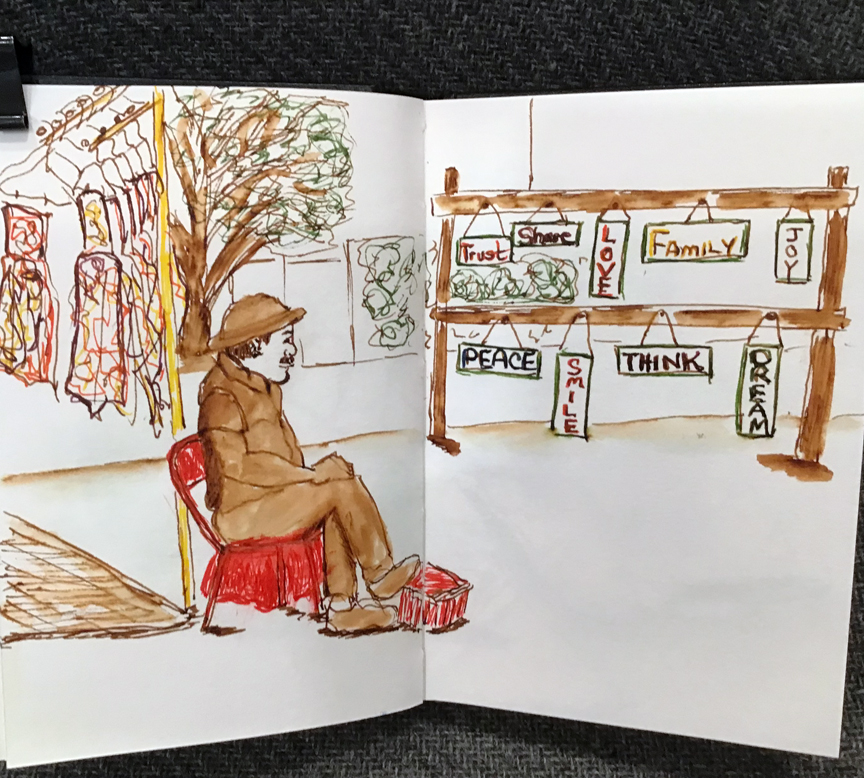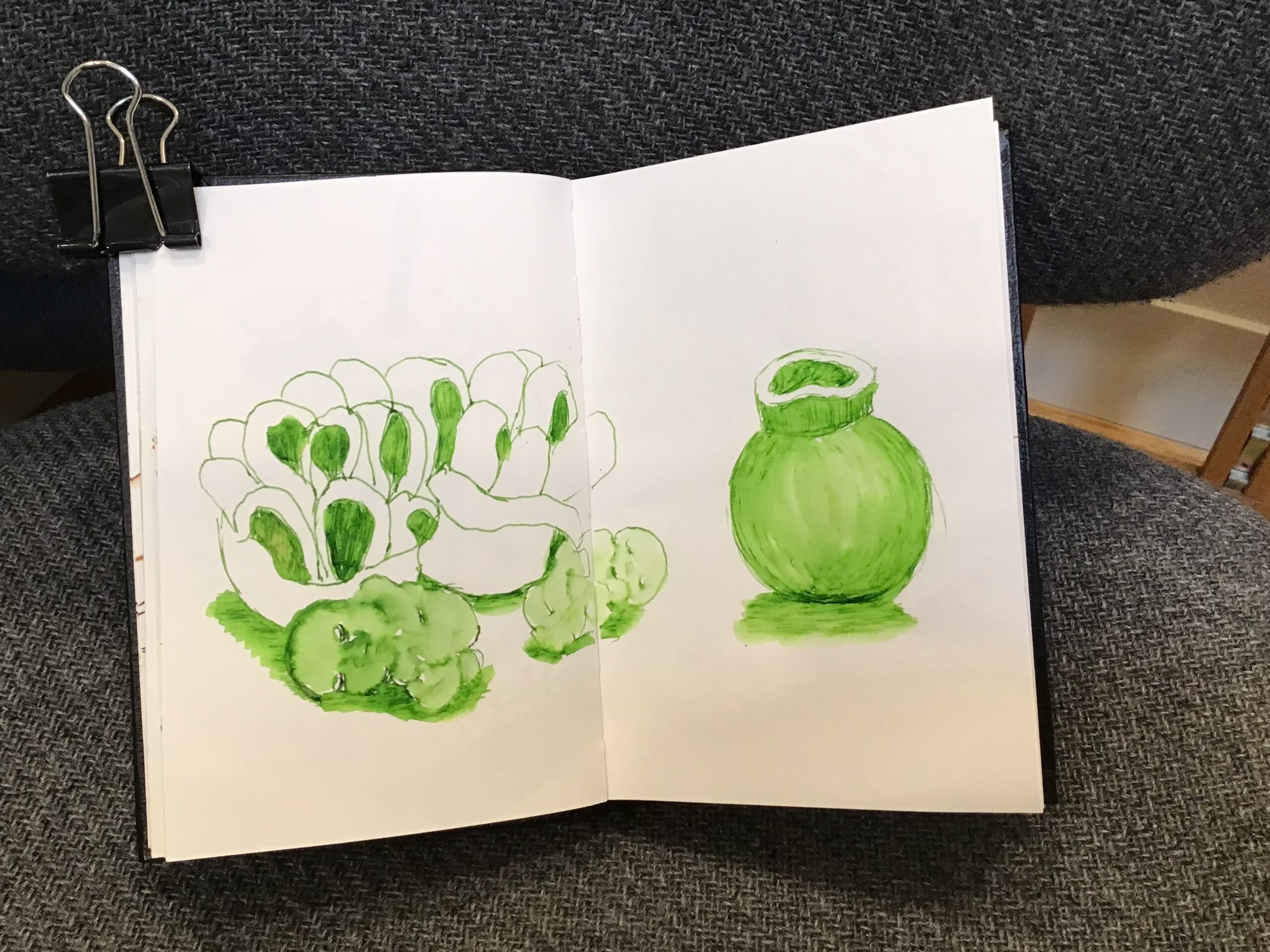 Sandy's really honing her people gesture skills, and then she couldn't resist sketching what at "her" end of their coffee table.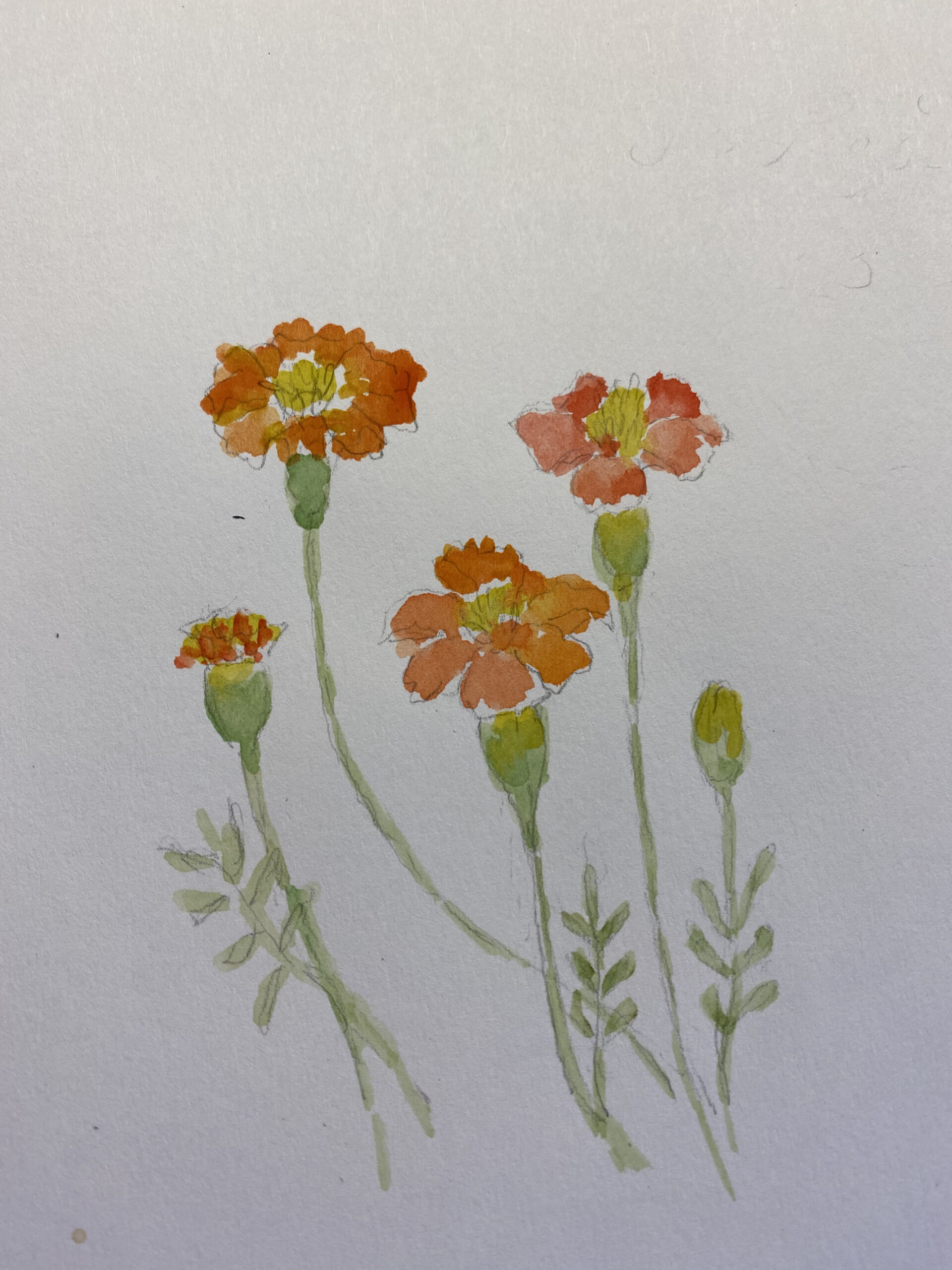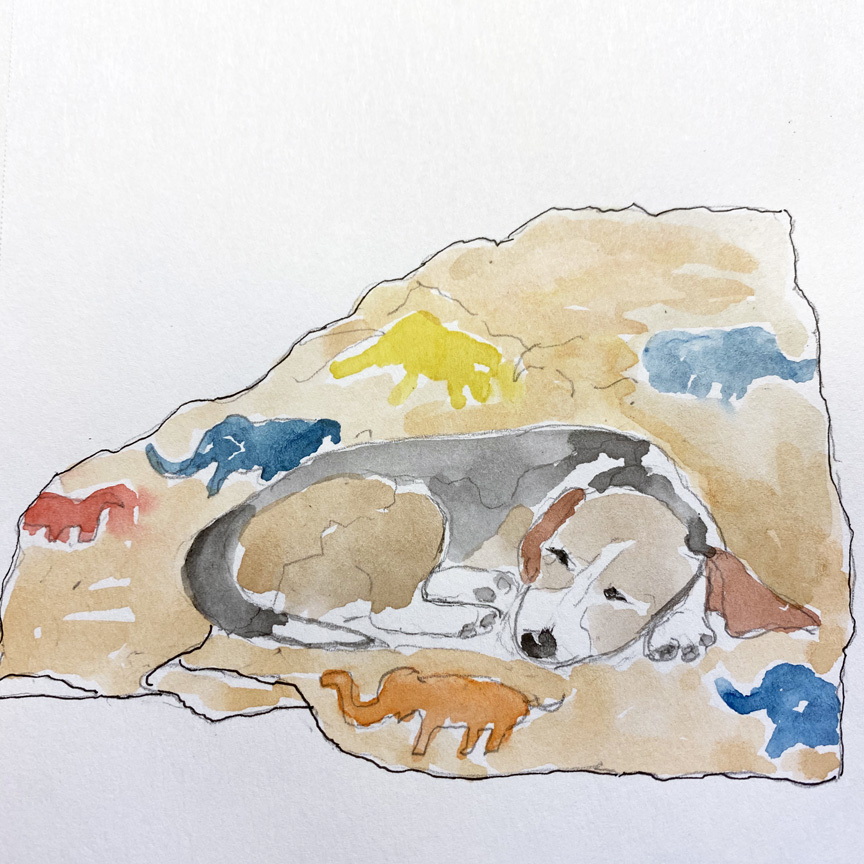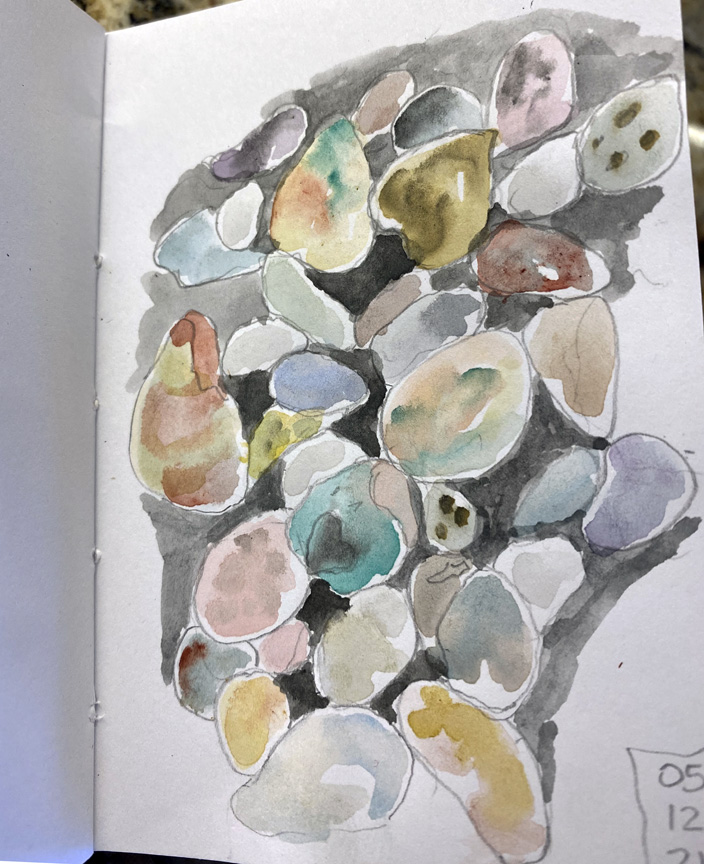 BarbSo finds beauty and charm wherever she goes, from marigolds, to a dog on his blankie, and even….rocks!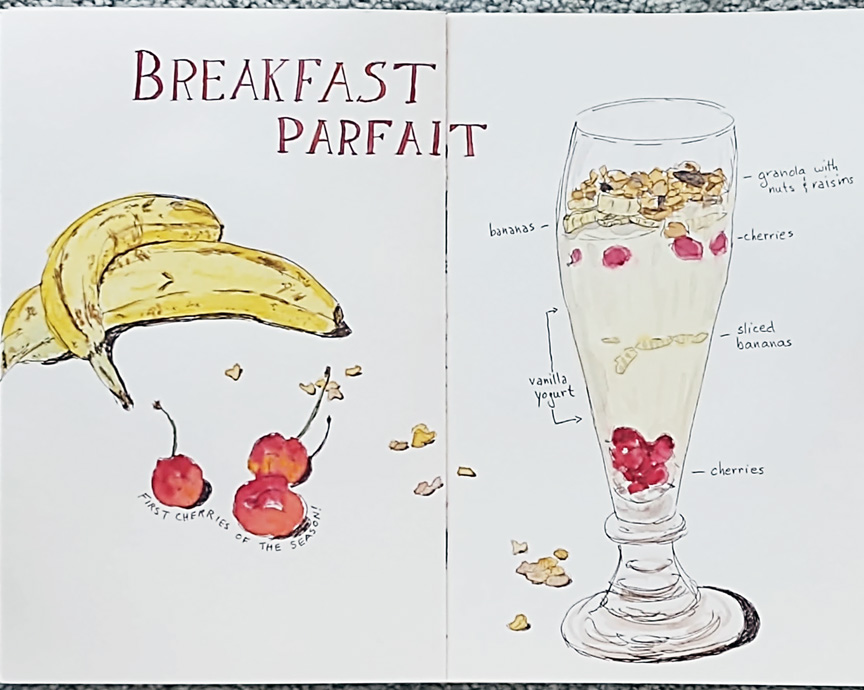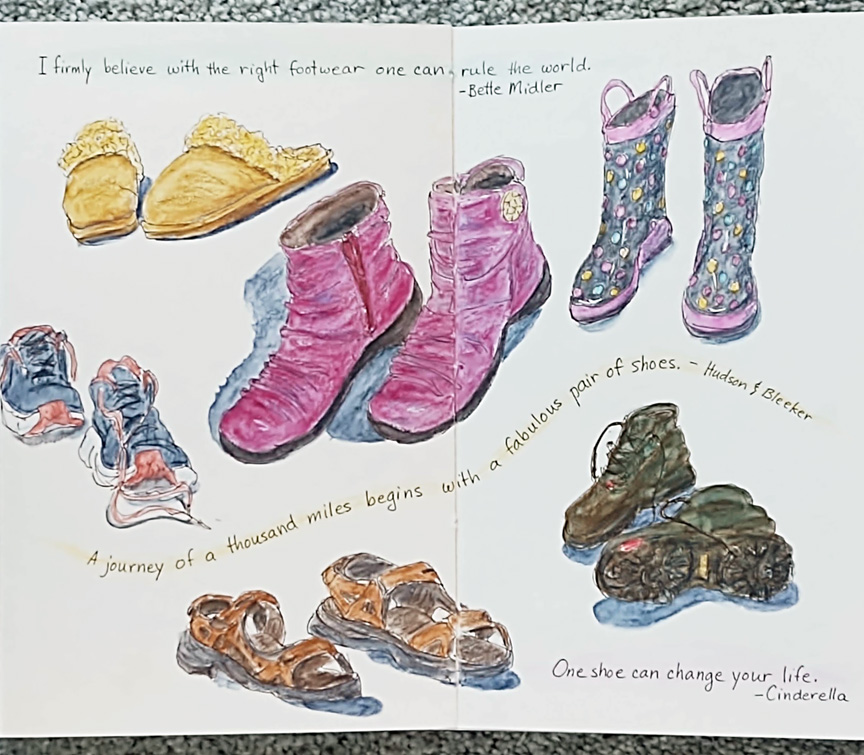 Daisy found time in-between her food illustrations, and drawings of collections, to re-visit her neighbor's garden as promised.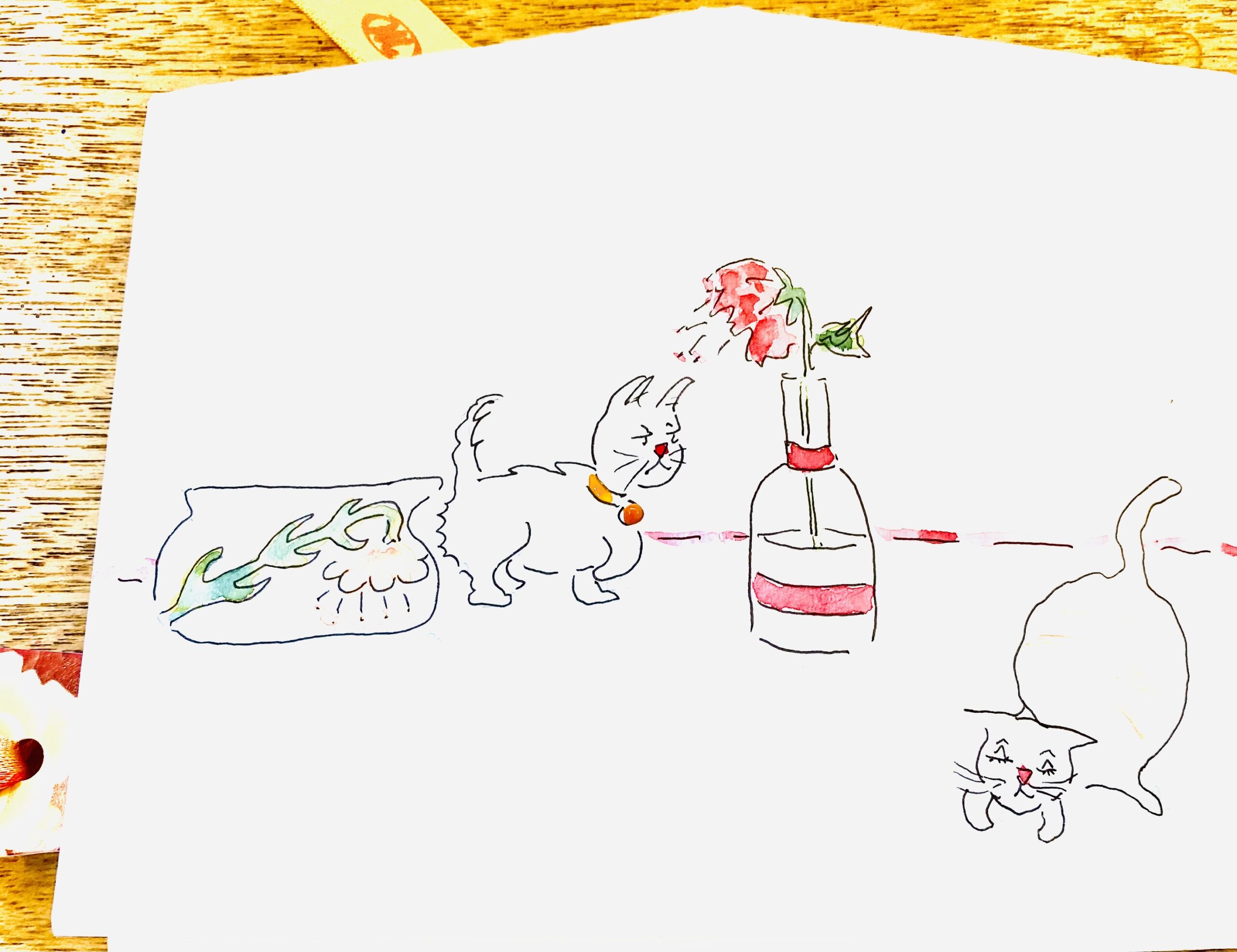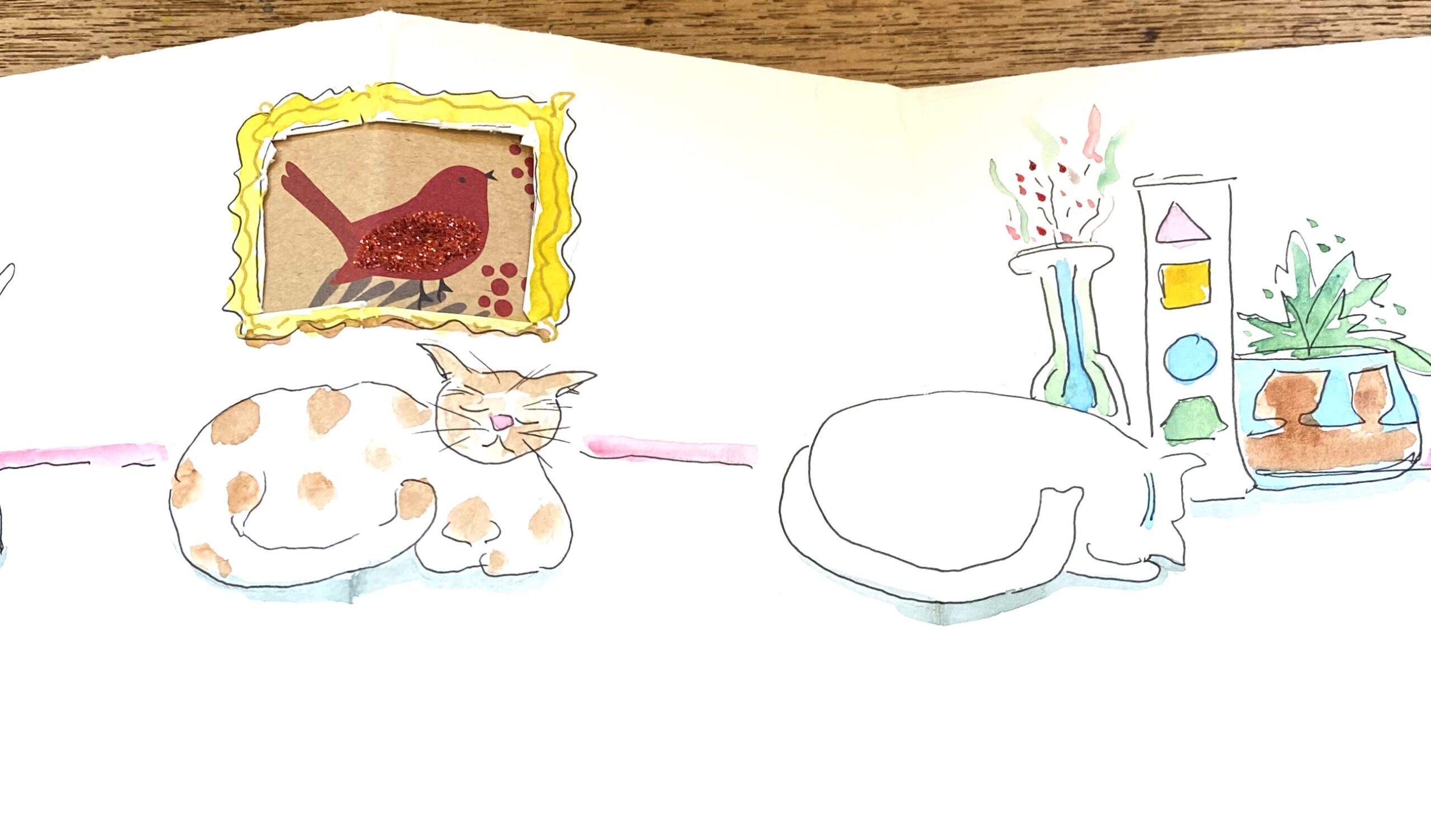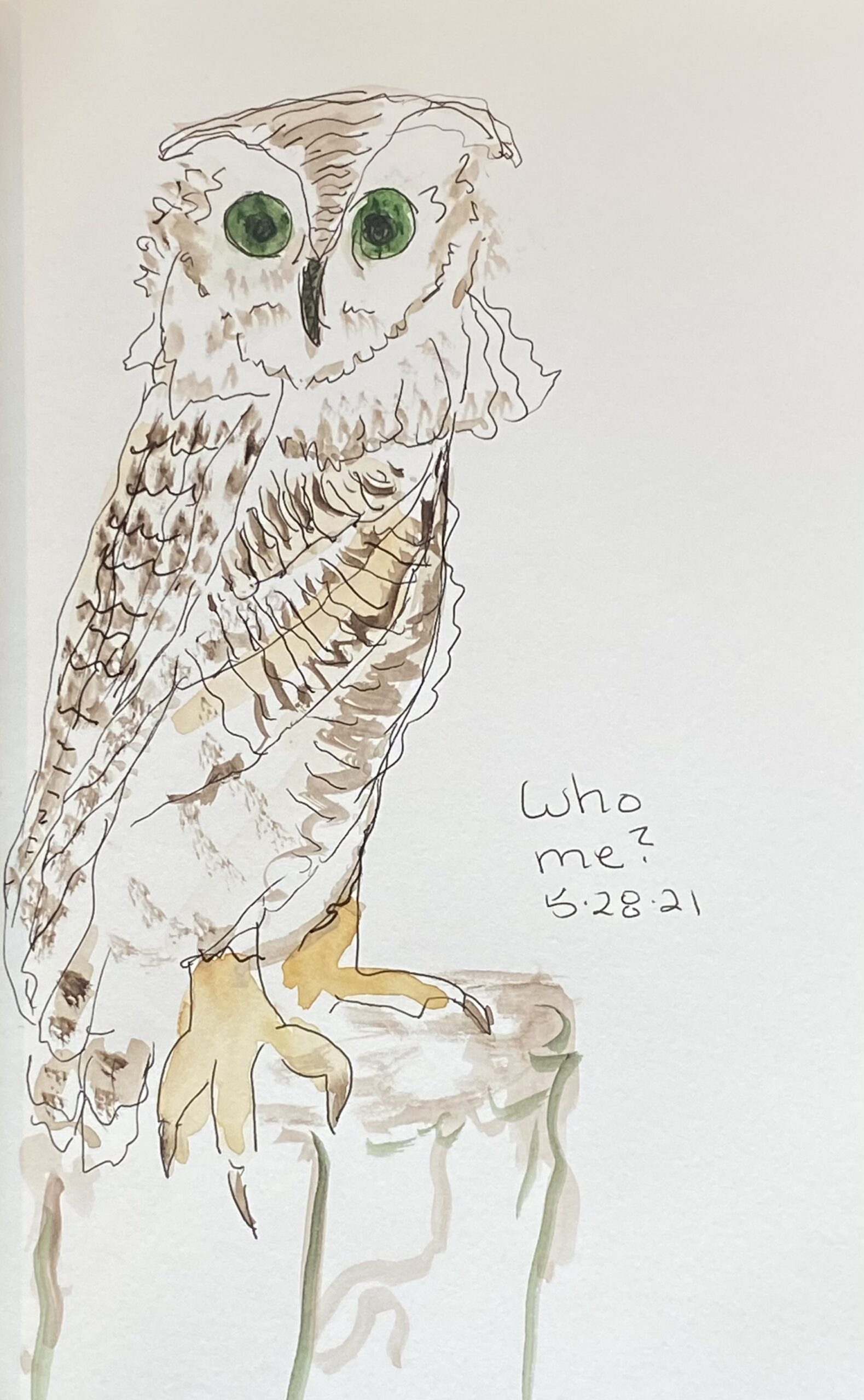 Rita's making an accordion book about the adventures of cats, and still loves going back to sketch owls – with a funny quip, of course.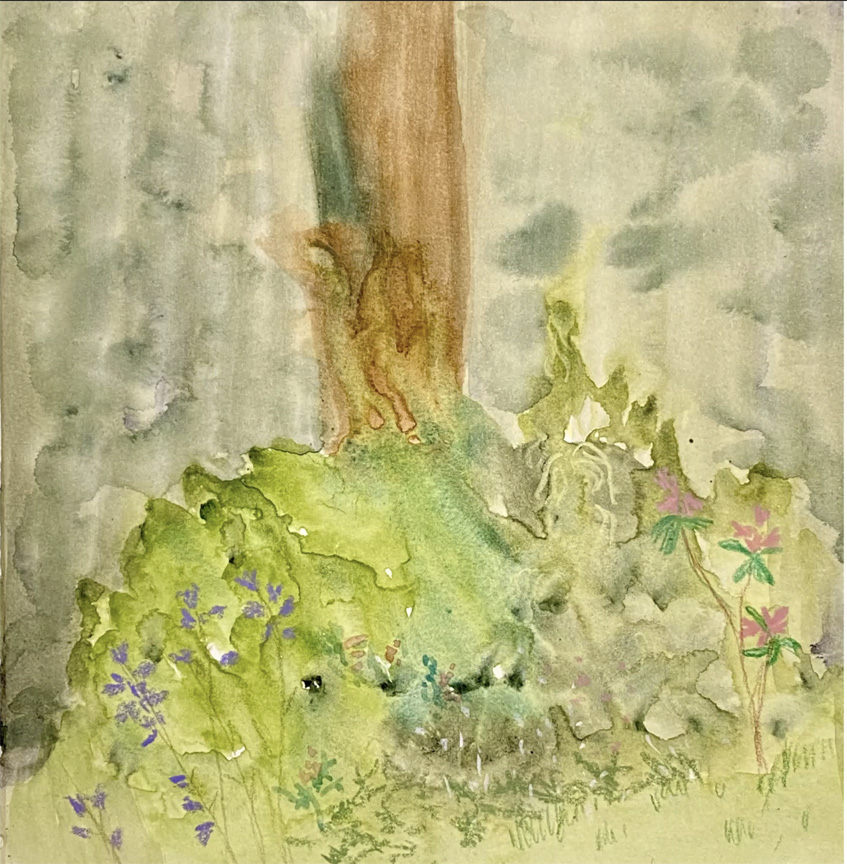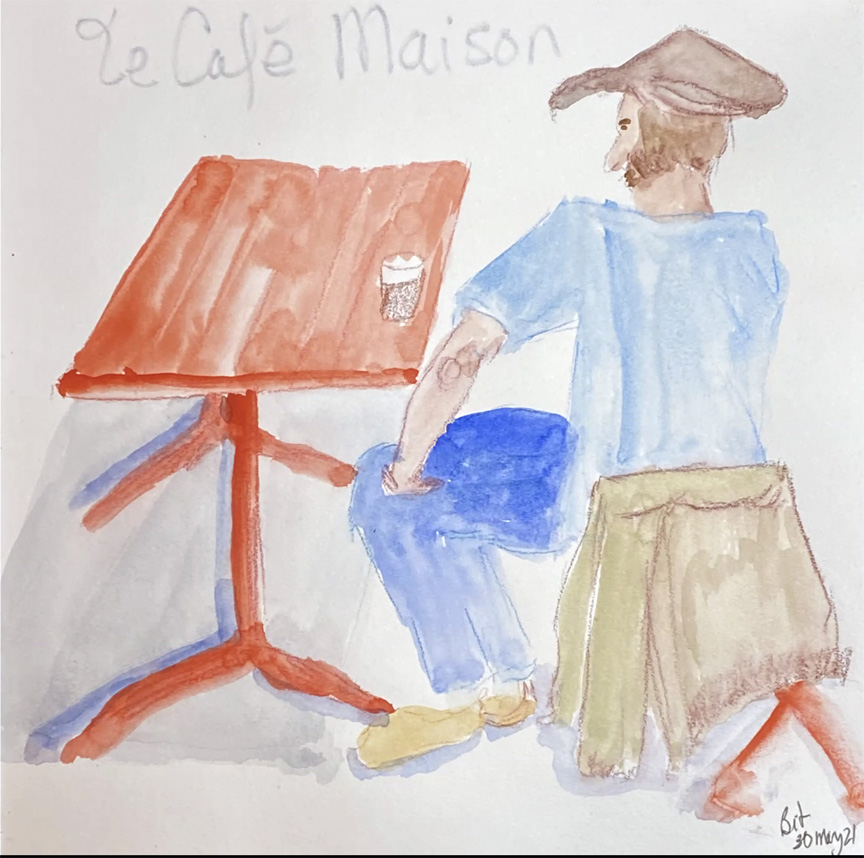 Bitty is one of our most dedicated watercolor only sketchers, and so much enjoys trying new things, and new challenges. You go, girl!