RiverView Café, RiverBend Medical Center, Springfield, OR
Our original reason for going there was to see the display of Patti McNutt's art (please click the photos to see a larger view):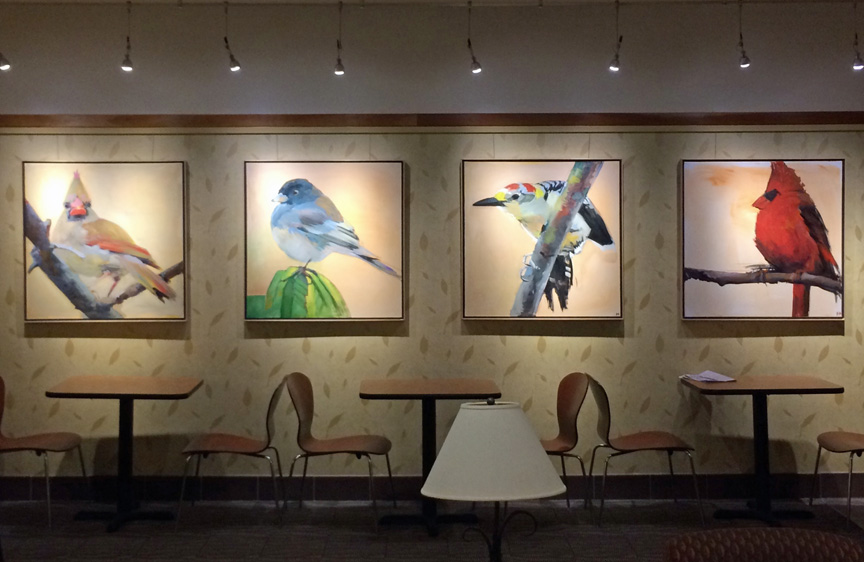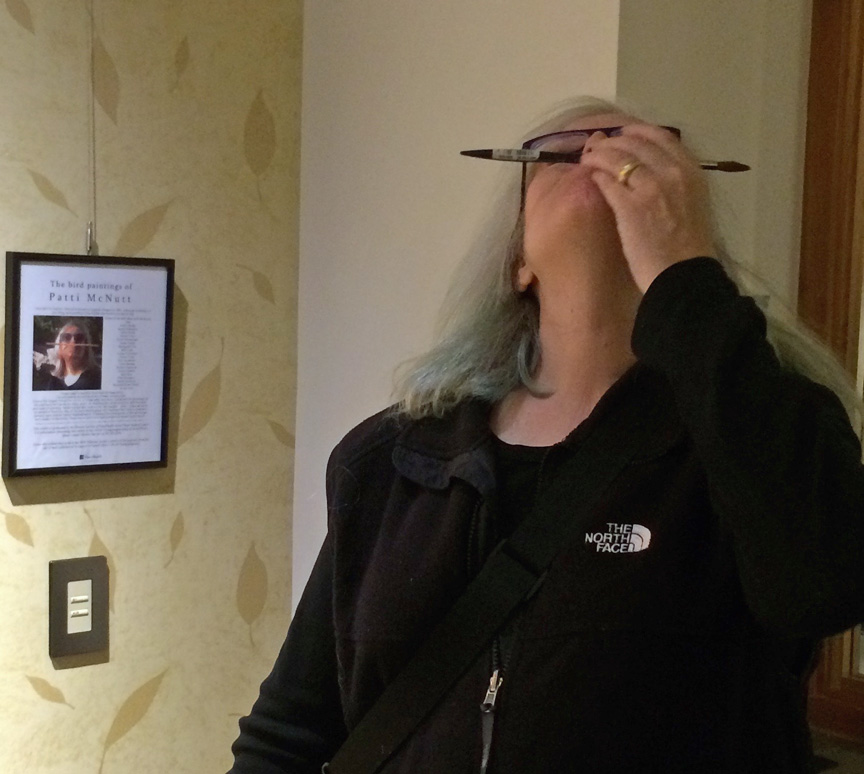 Here are Patti's fabulous birds at the entry of the cafe, and here she is herself re-creating her photo in her artist's statement!  (She has  a problem with being overly serious about herself, but we love her.)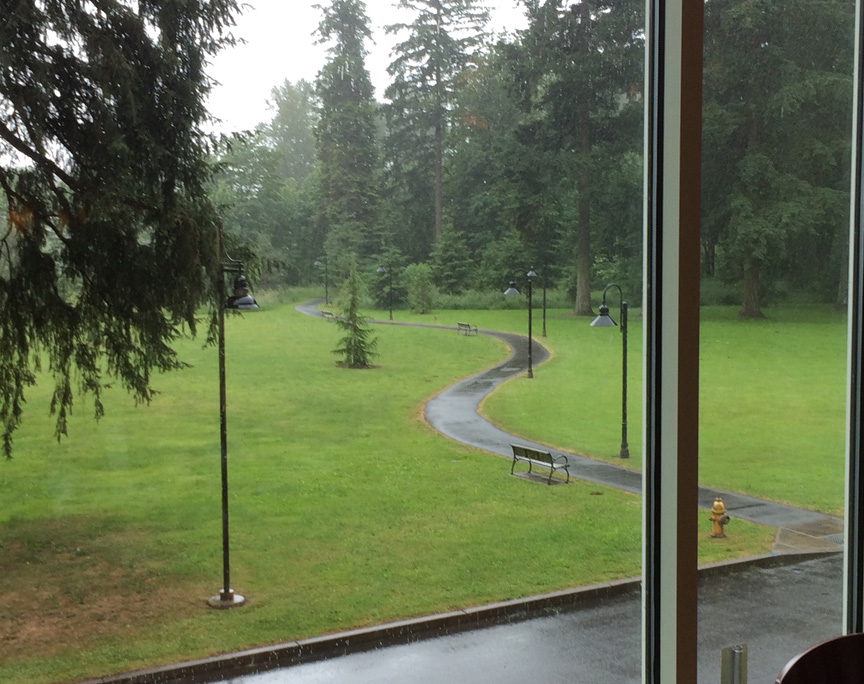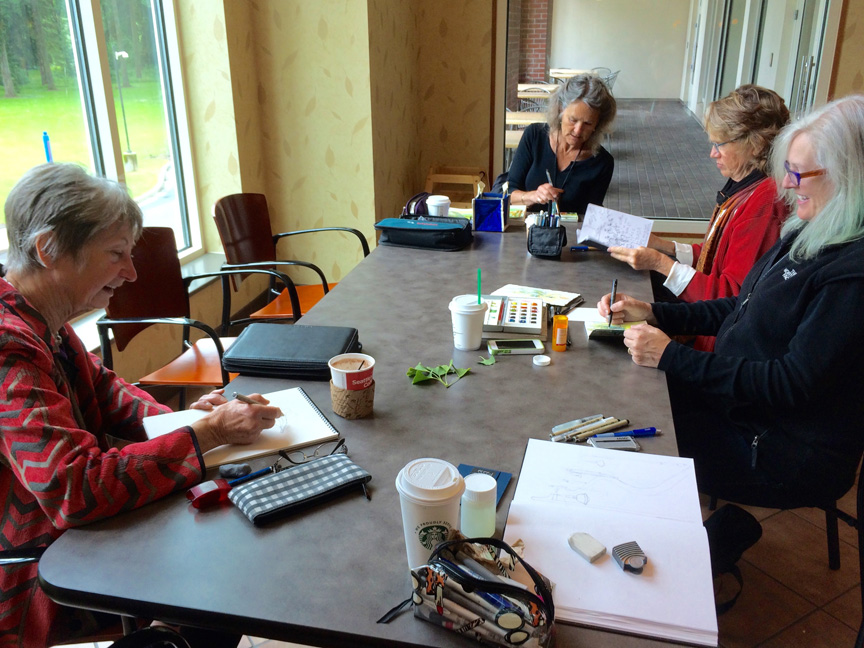 Here's the beautiful rainy view, and the sketchy crowd: Heidi, Sandy, Penelope, Patti (& Jane behind the camera).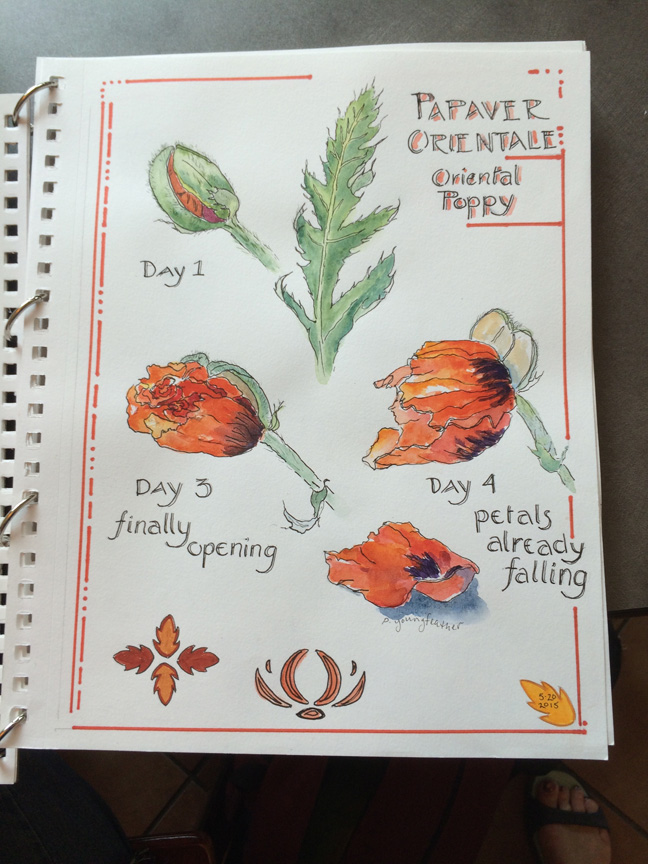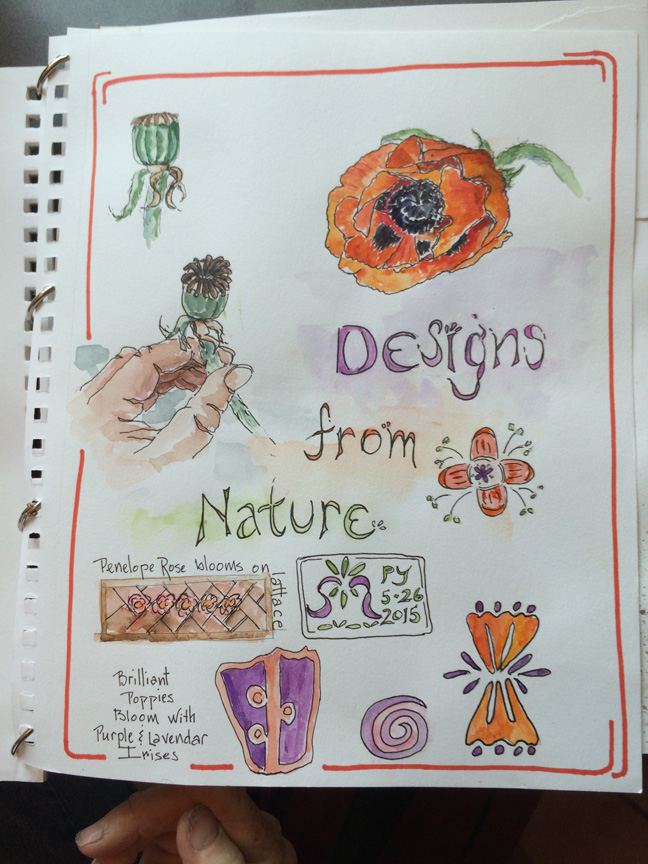 Penelope brought work to share from a class she's taking, where you go from nature drawings to abstracted designs. How cool is that!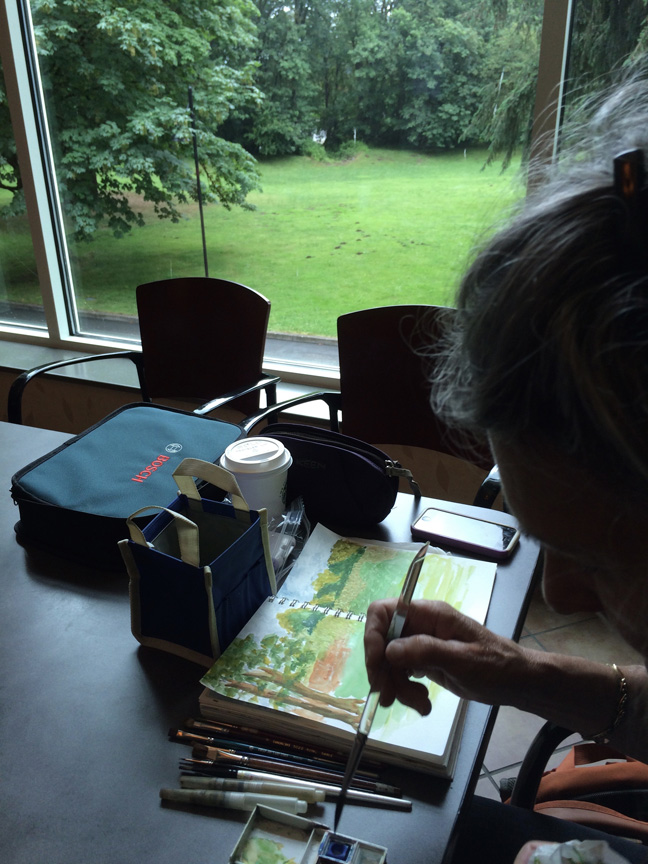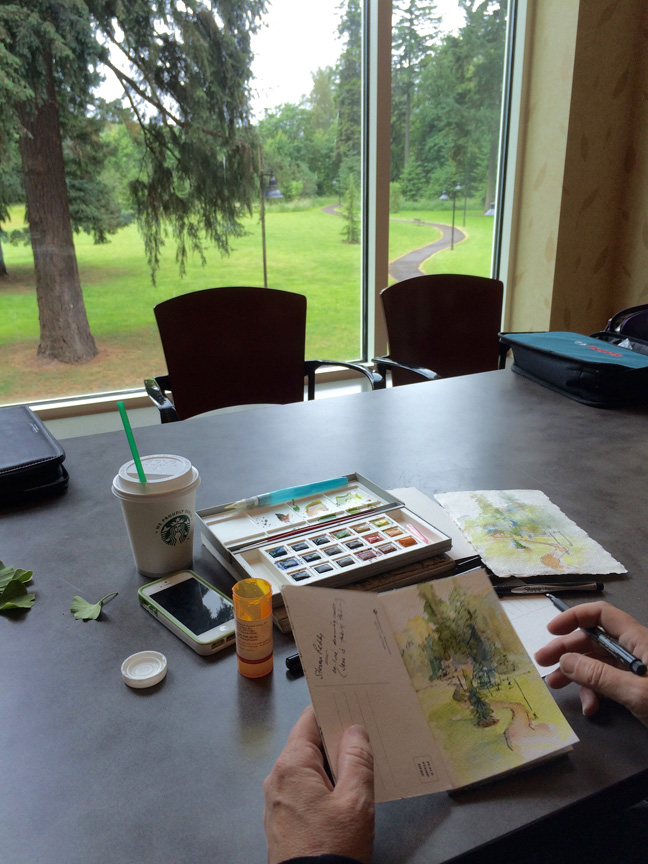 So Sandy and Patti got right down to drawing the nature scene.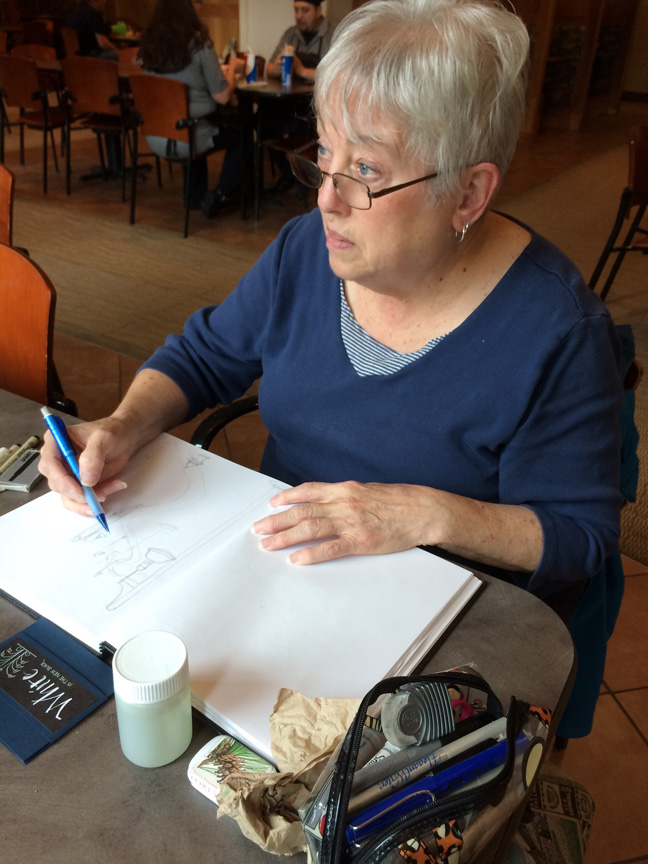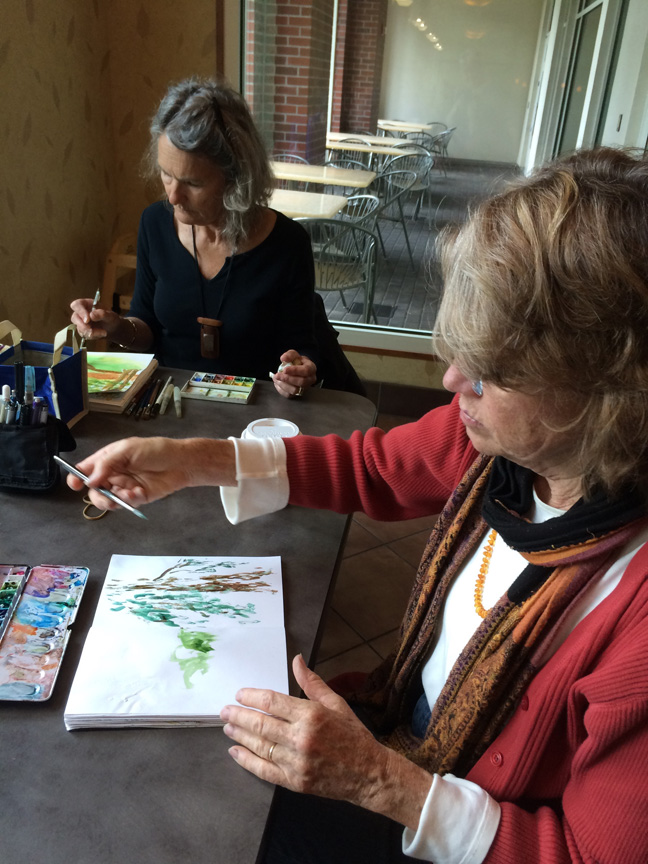 Jane started her sketch in pencil (she's taking a class from Steven Reddy), while Sandy & Penelope went directly into watercolor (notice Penelope's brush holding technique for branches).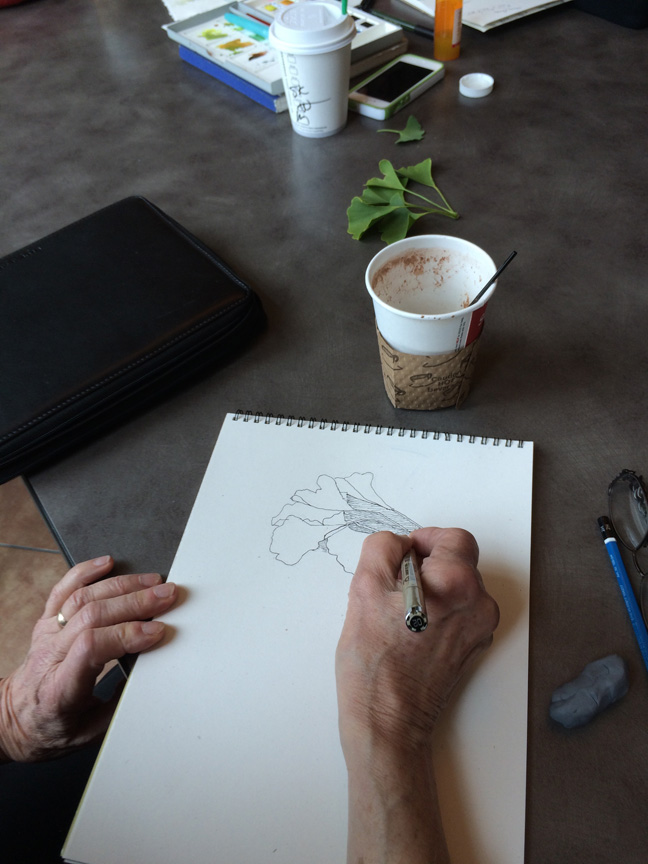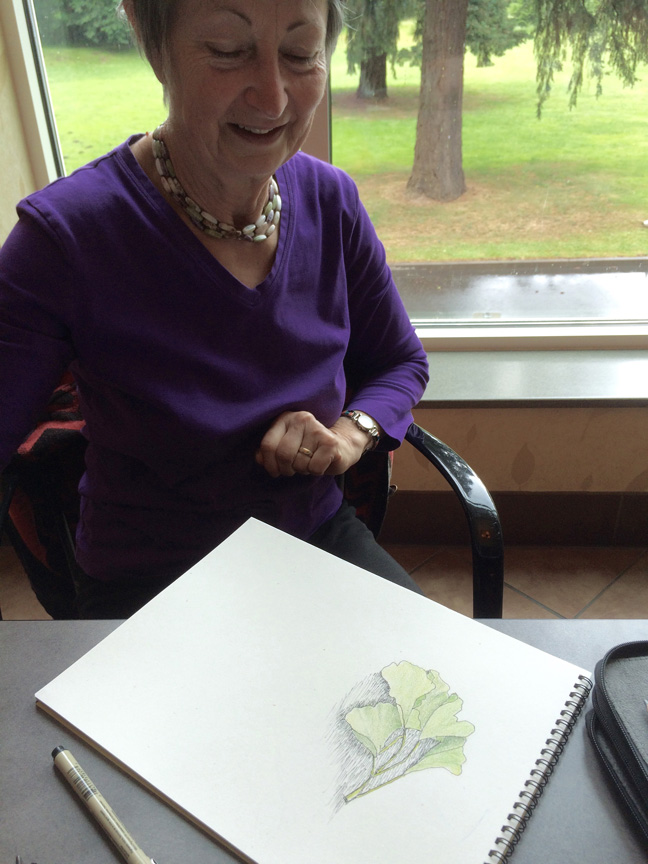 Heidi couldn't resist the ginkgo leaves Patti brought, and got raves for the way she used shadows in the negative space to ground them.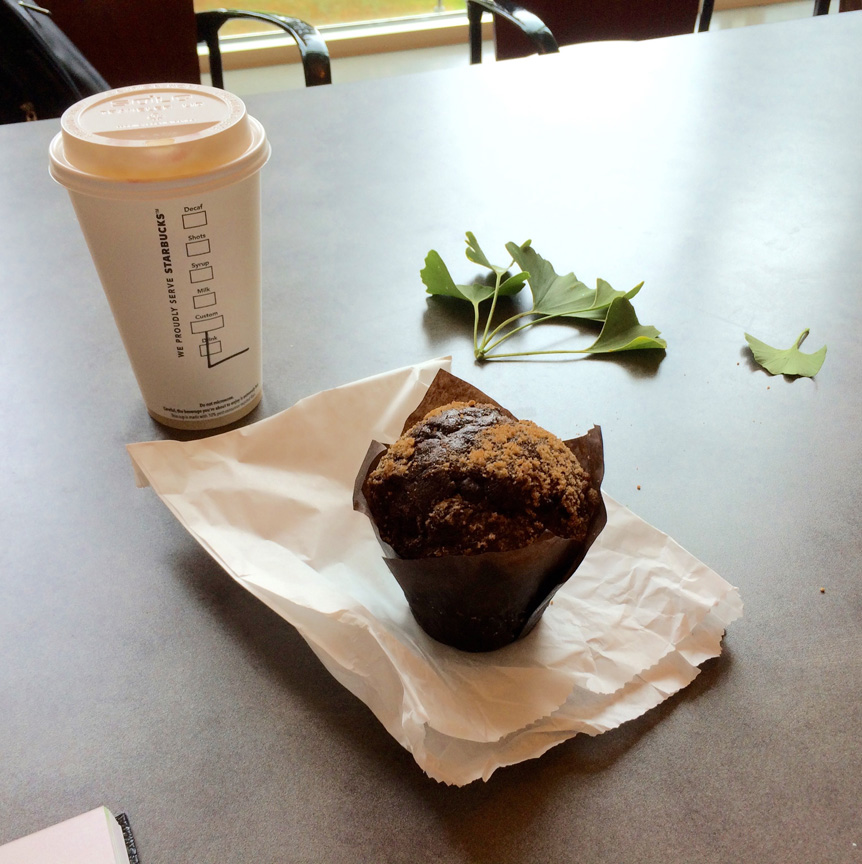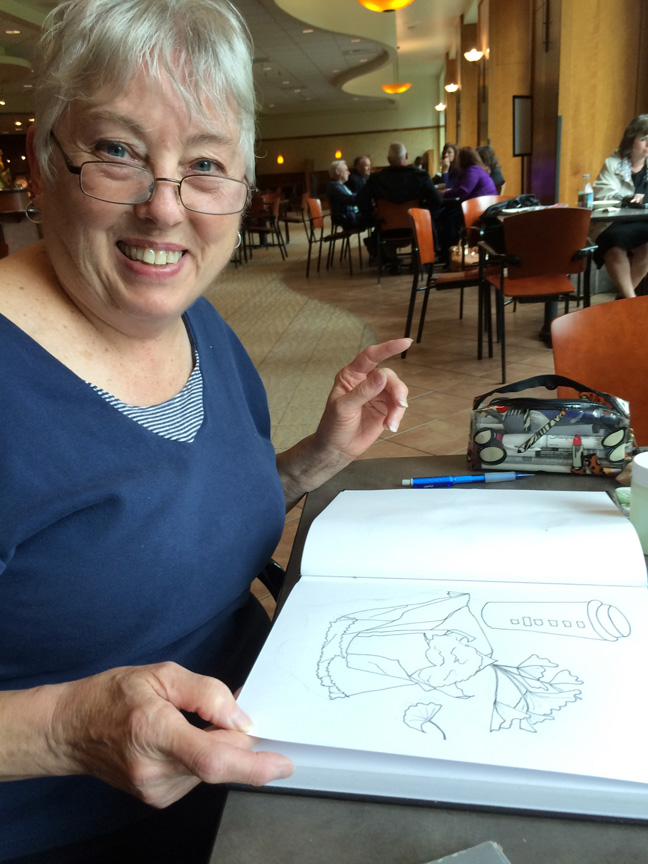 Confession time – Jane caved in & got a chocolate muffin, just for modeling purposes, of course, & did a quick contour drawing.  She claims the drawing will get a Reddy India ink wash – we'll see…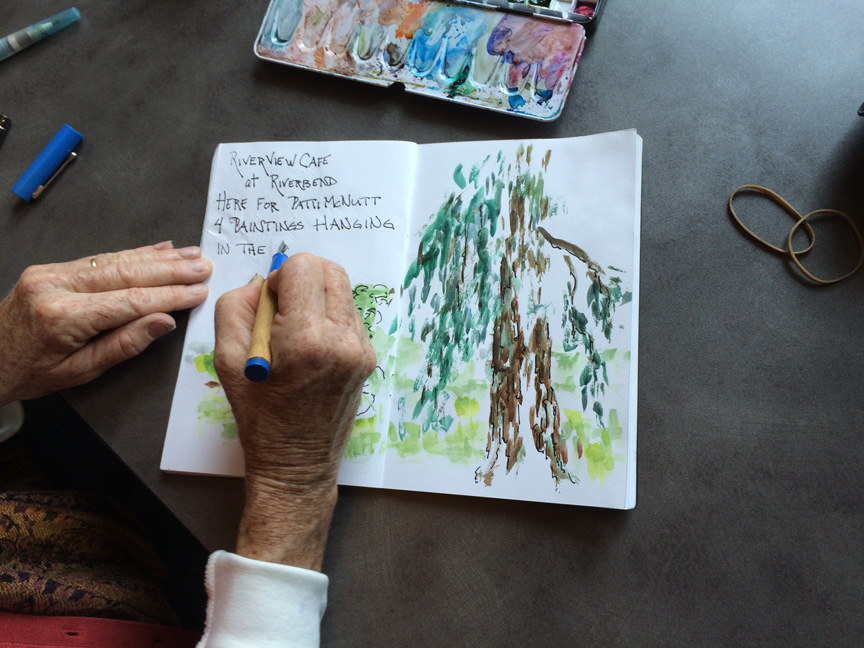 And Penelope summed up our visit in her sketchbook.