Farmers Market, Eugene, OR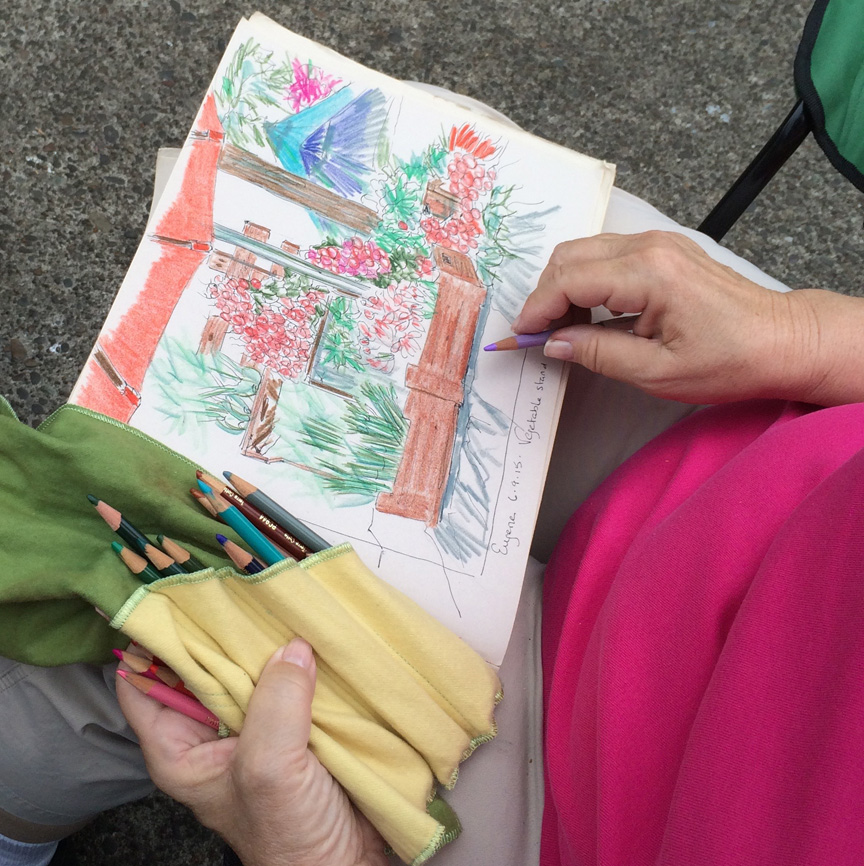 Now here's a sketch (by Rita) you might expect of the local scene!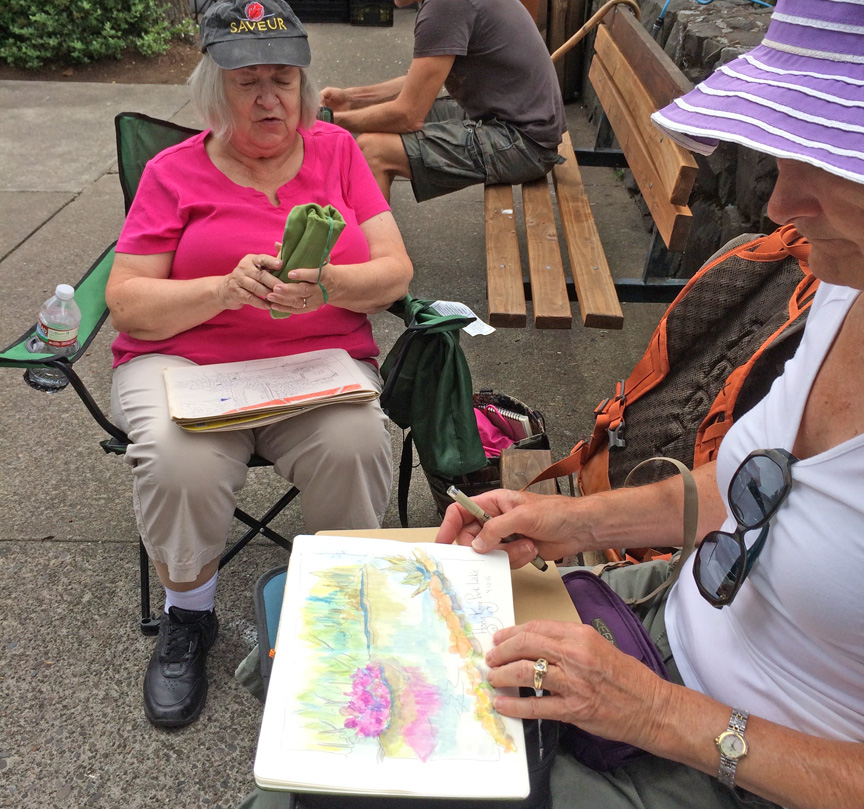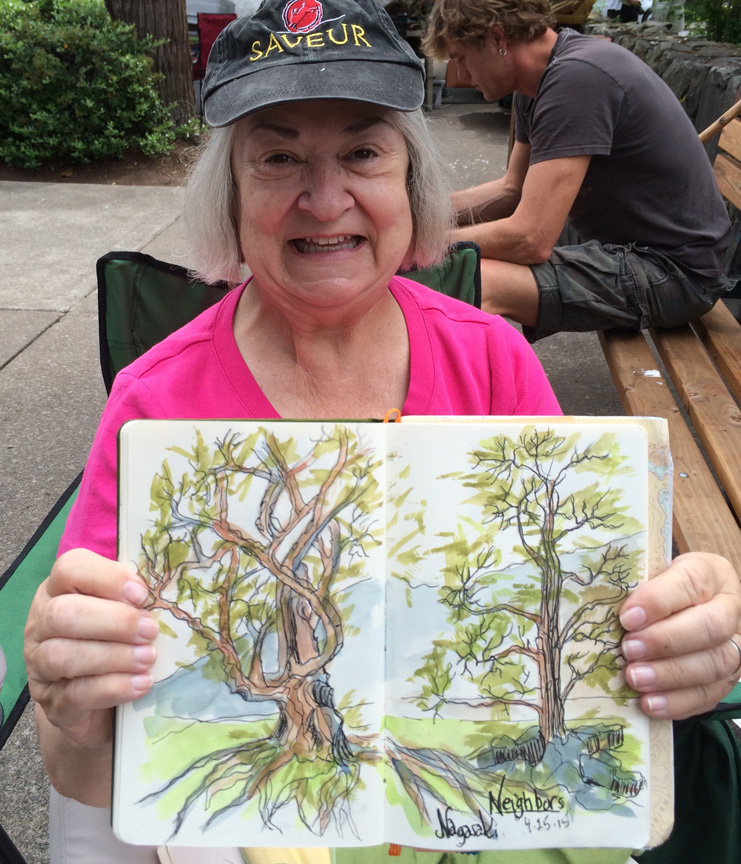 Rita Cavin was just back from her Asian cruise, and thought our mentor, Ken O'Connell, would particularly like her Kyoto trees. We sure like them!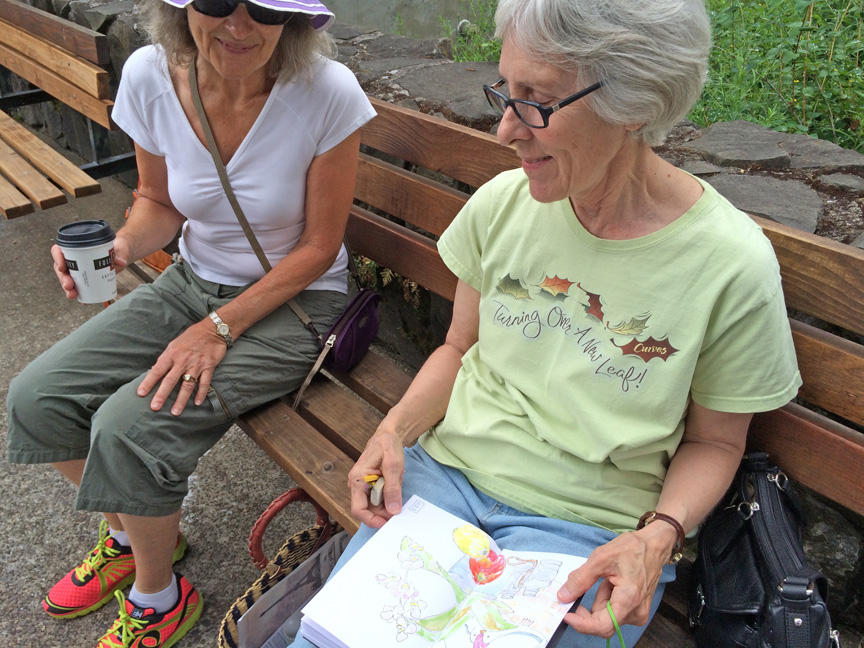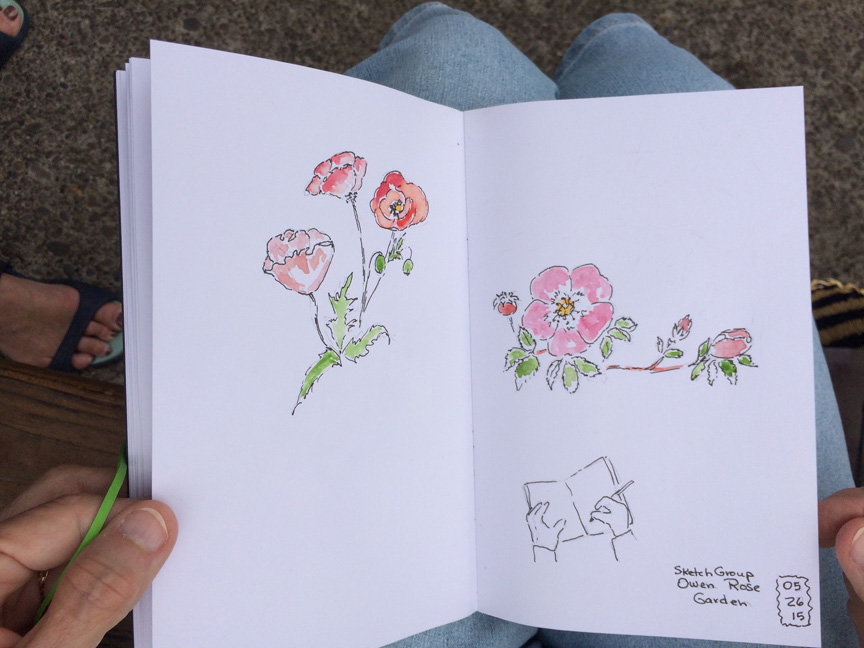 Sandy was interested in what Barb Sommers had done in her sketchbook since we last met. Roses from the Rose Garden!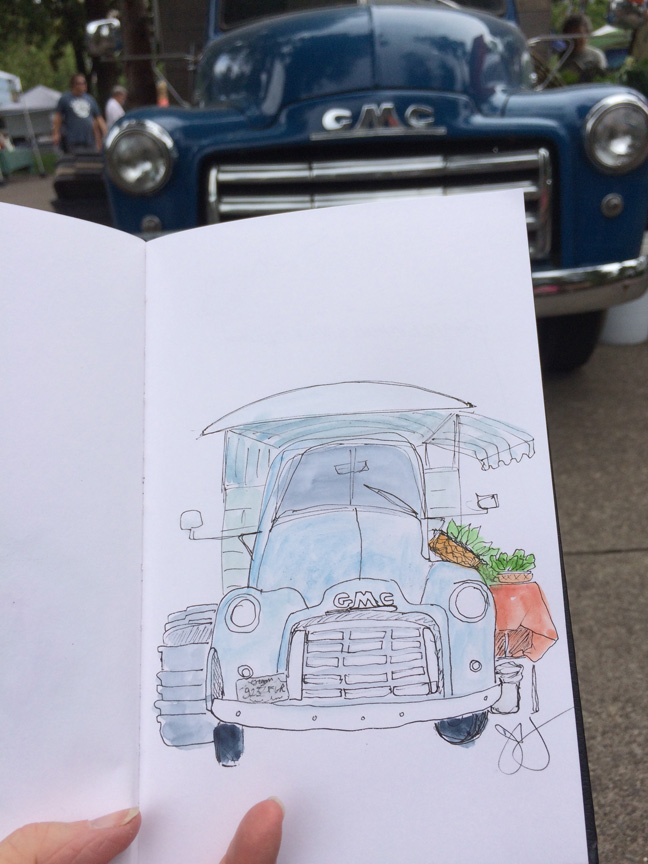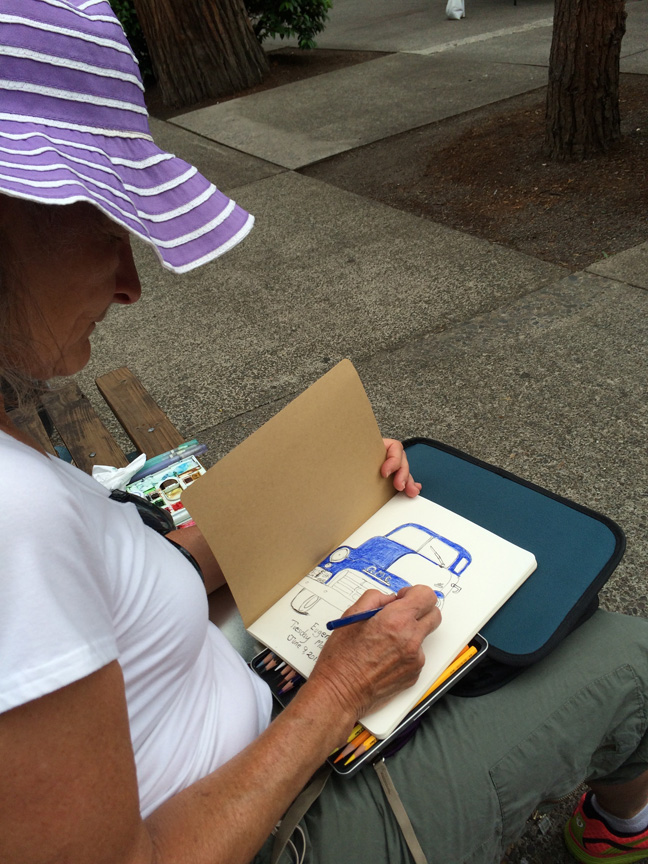 The farm goods truck caught the eyes of Jane & Sandy, both of whom swore off trying to sketch trucks ever again. It was sort of fun.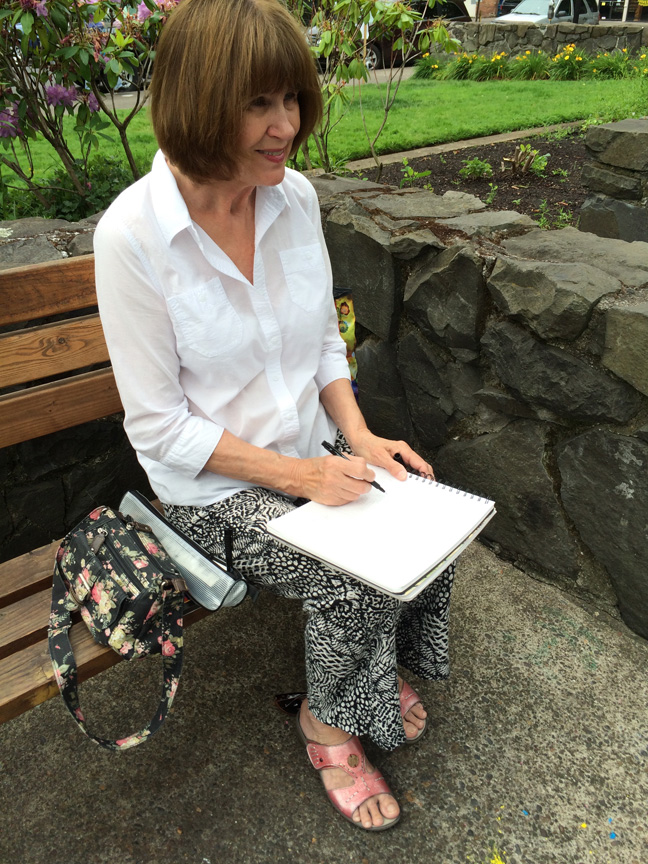 Sharon Heinz, who attended Ken's sketch class at Emerald Art Center last week, joined us.  A watercolor painter, she said her goal was to loosen up – looks like she accomplished her goal! We were happy to have her with us.