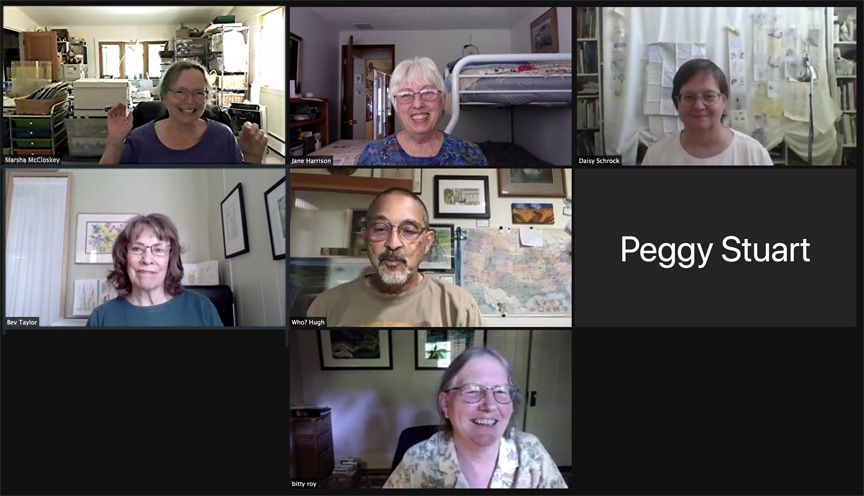 Marsha, Jane, Daisy, Bev, Hugh, Bitty. Even though Peggy couldn't show herself, she was able  to show her work, and to talk with us.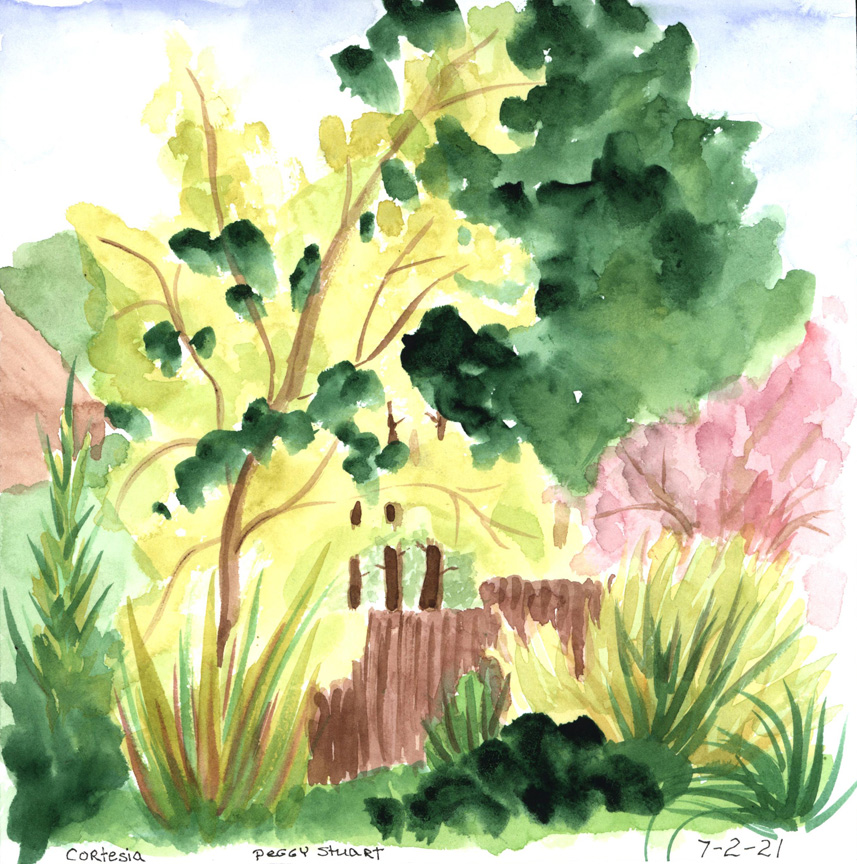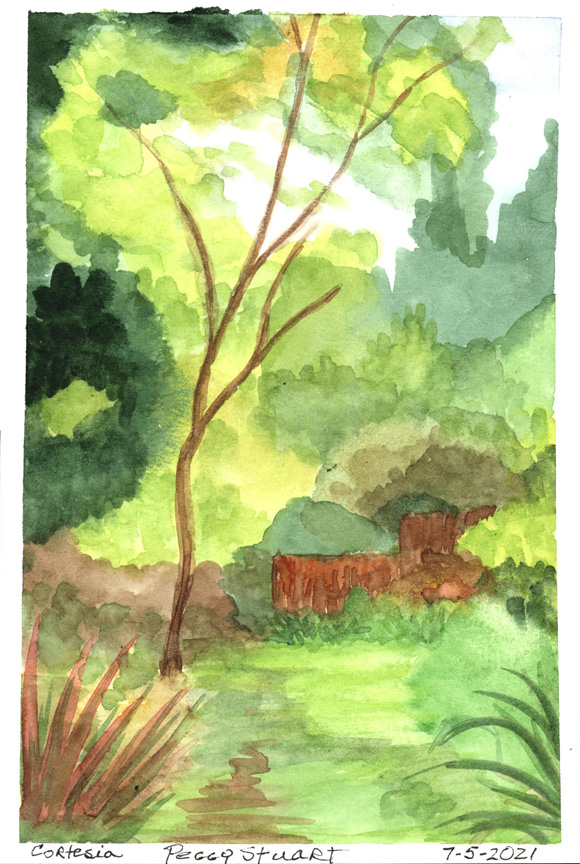 1st, Peggy's sketch on site at Cortesisa, and then her 2nd version done at home. Very different effects, and both so well done.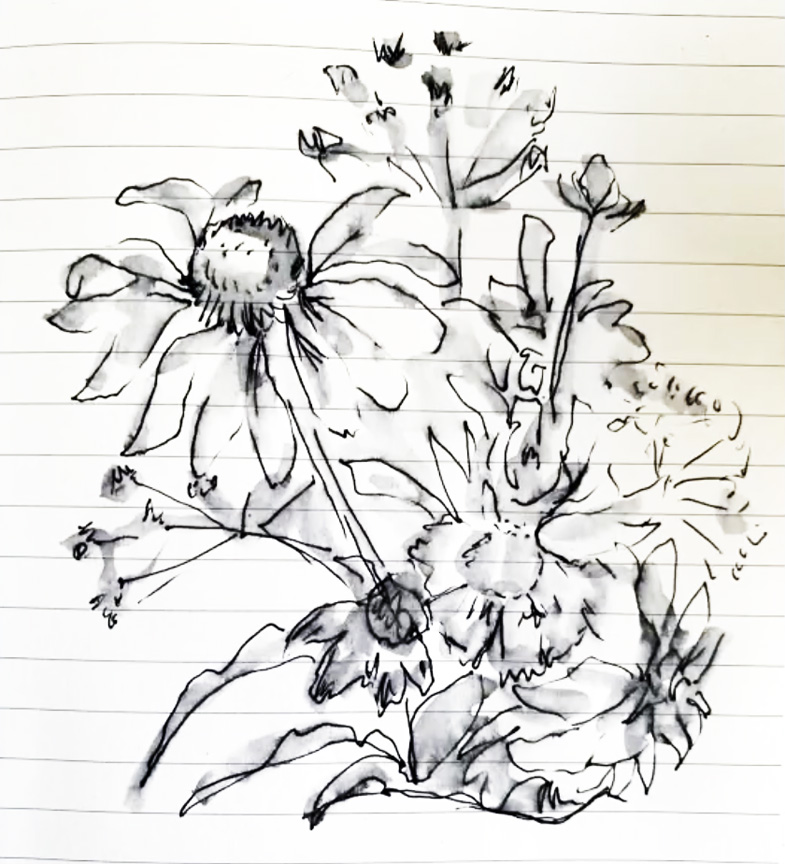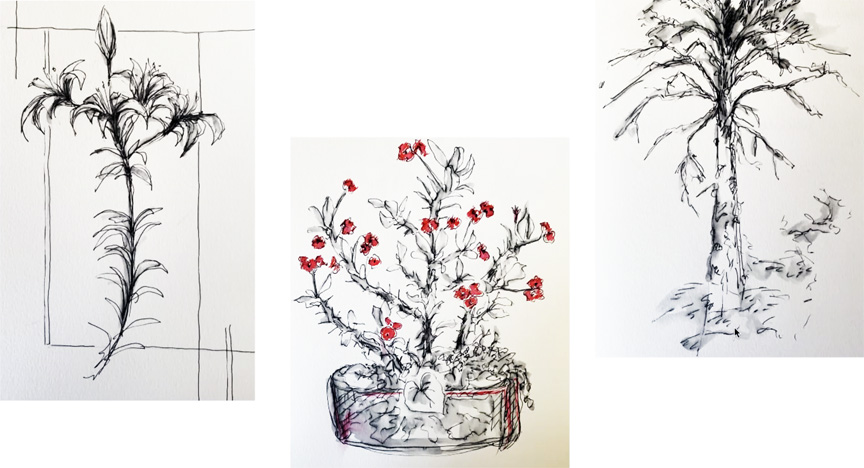 Marsha sure makes that TUL water soluble ink pen work for her, even on  note pad paper! The next three sketches from Cortesia.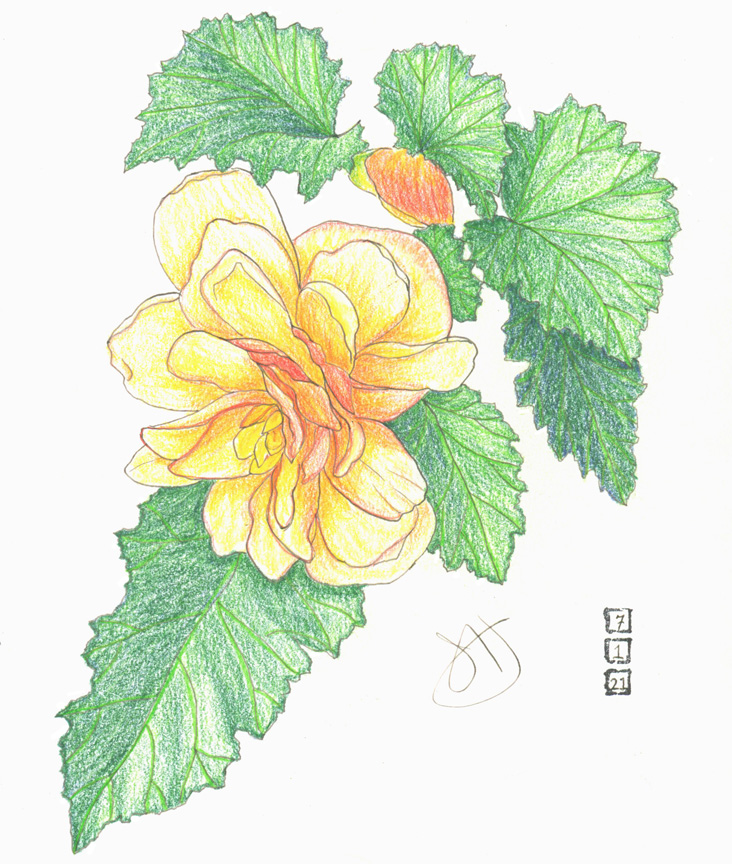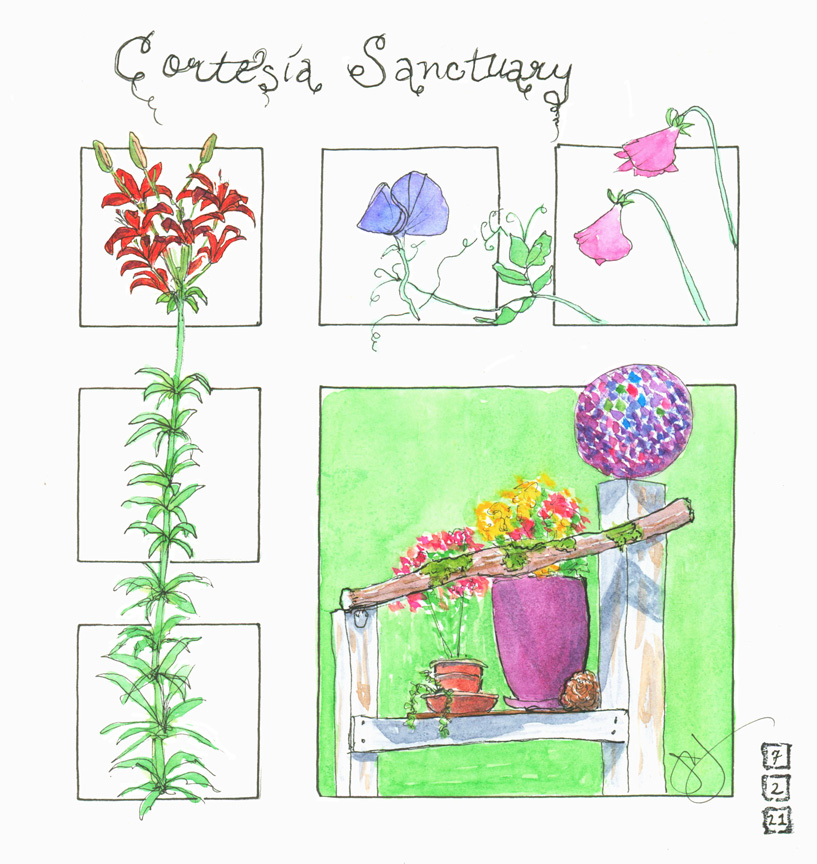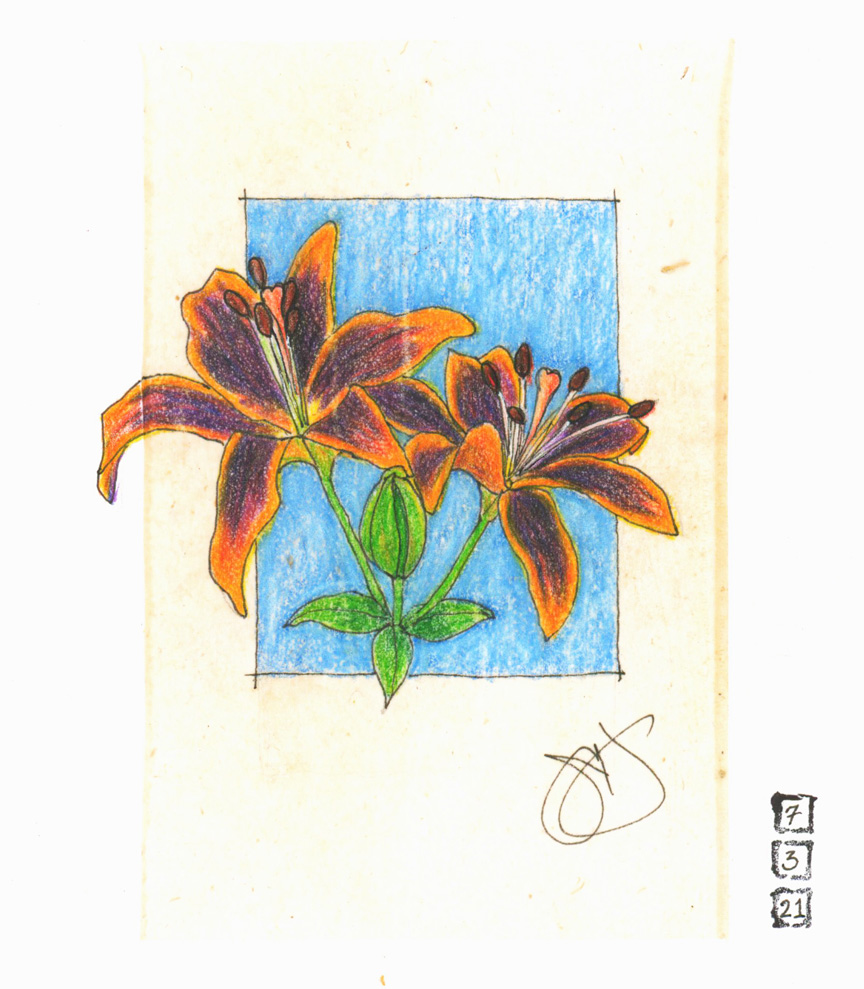 Jane says the begonia is from home, but the next 2 from Cortesia. The lilies were sketched at home on a dried used tea bag!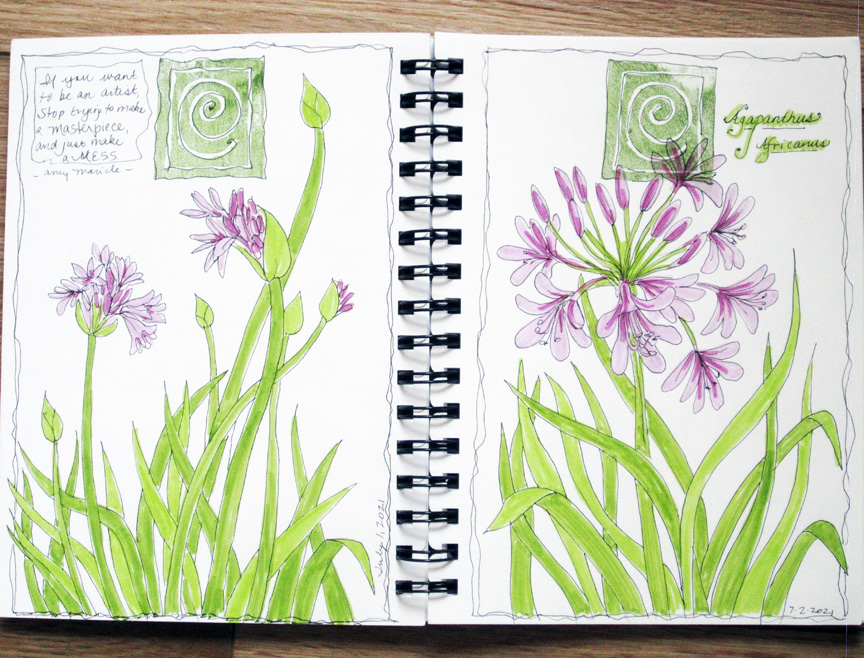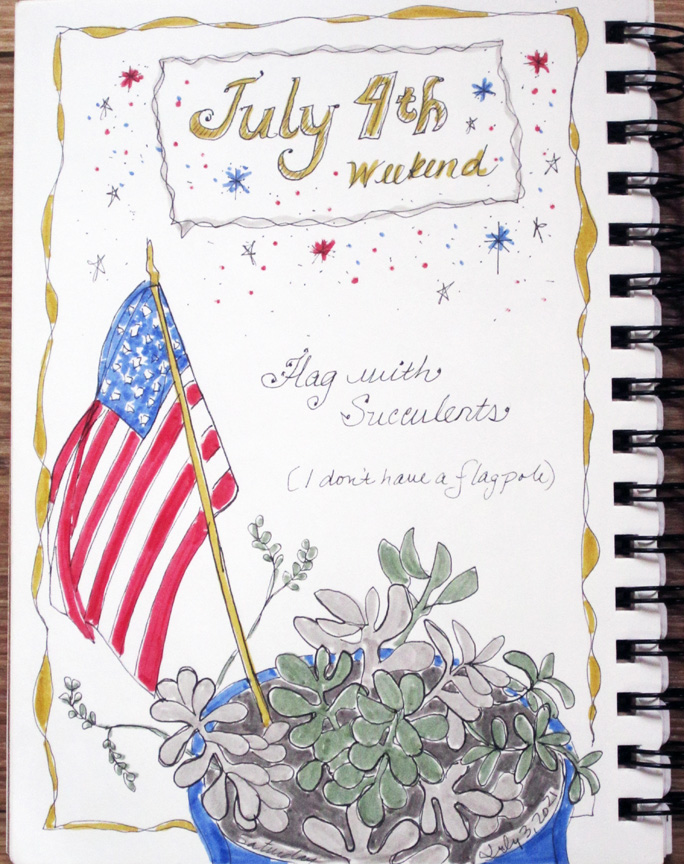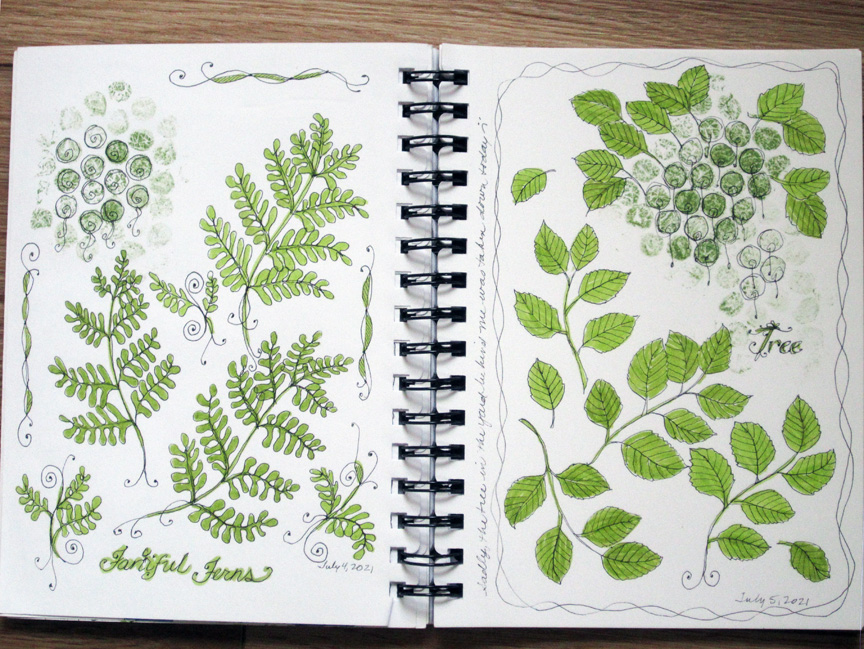 Bev's still in Brookings, but finding wonderful things to sketch, too.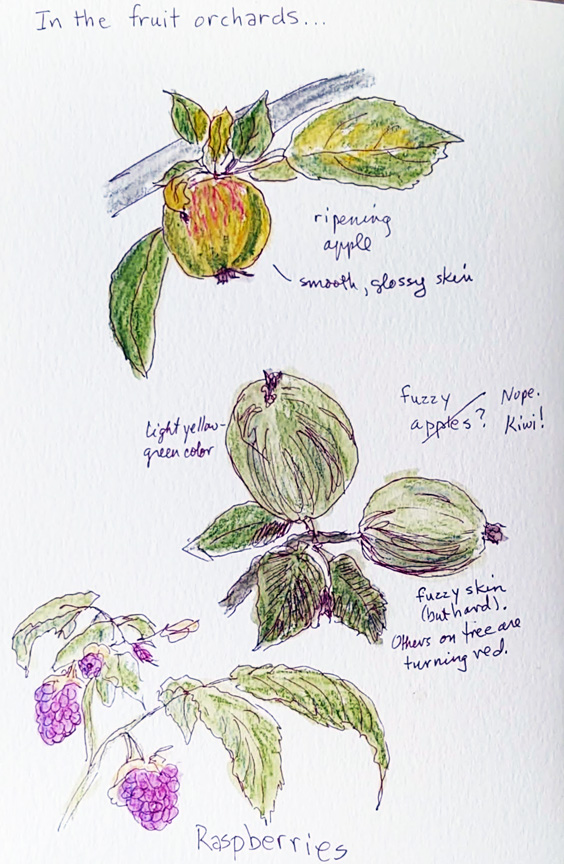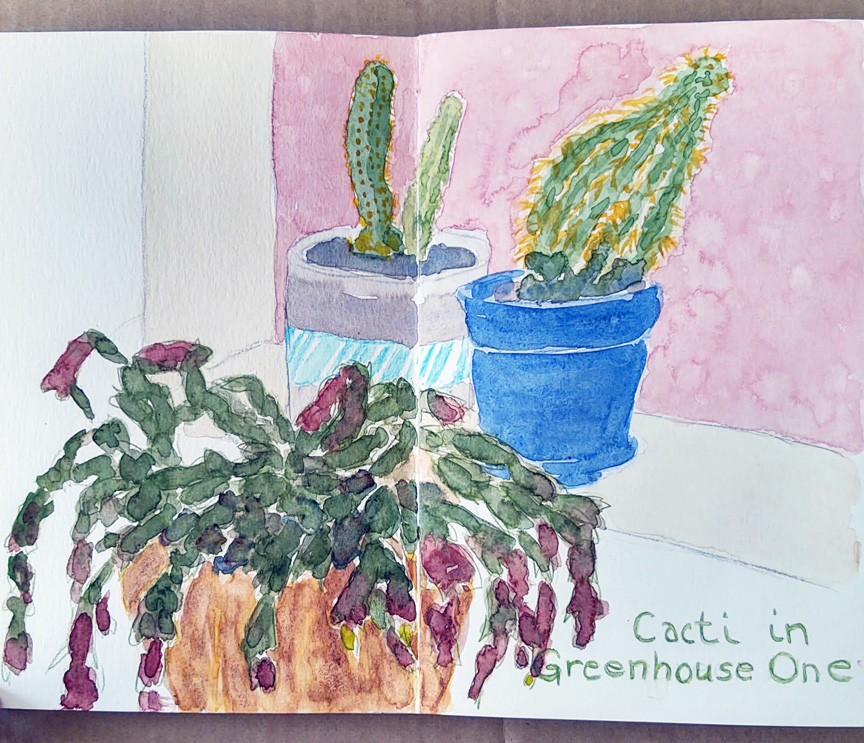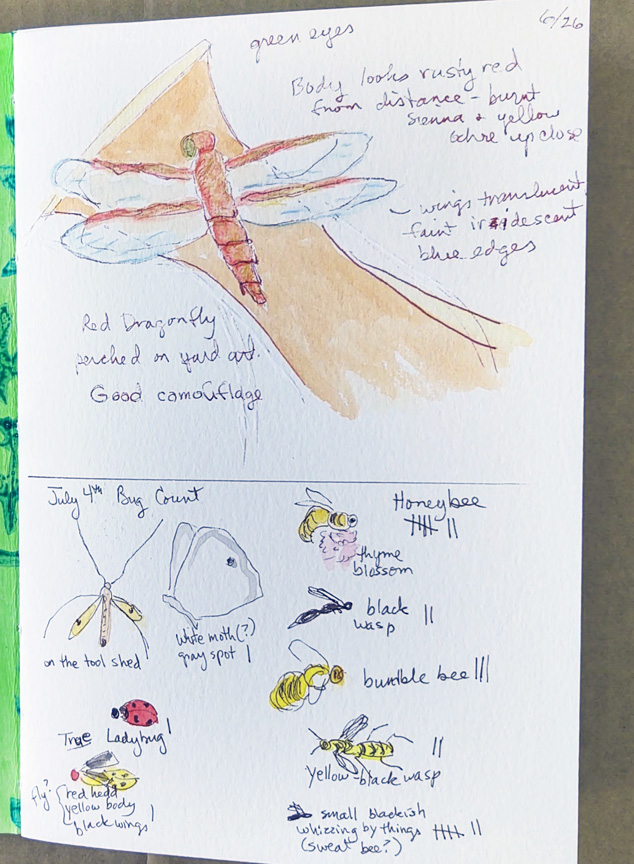 Daisy's 1st sketch is from Cortesia, the others from home – what a fun & informative nature page  she's sketched about bugs!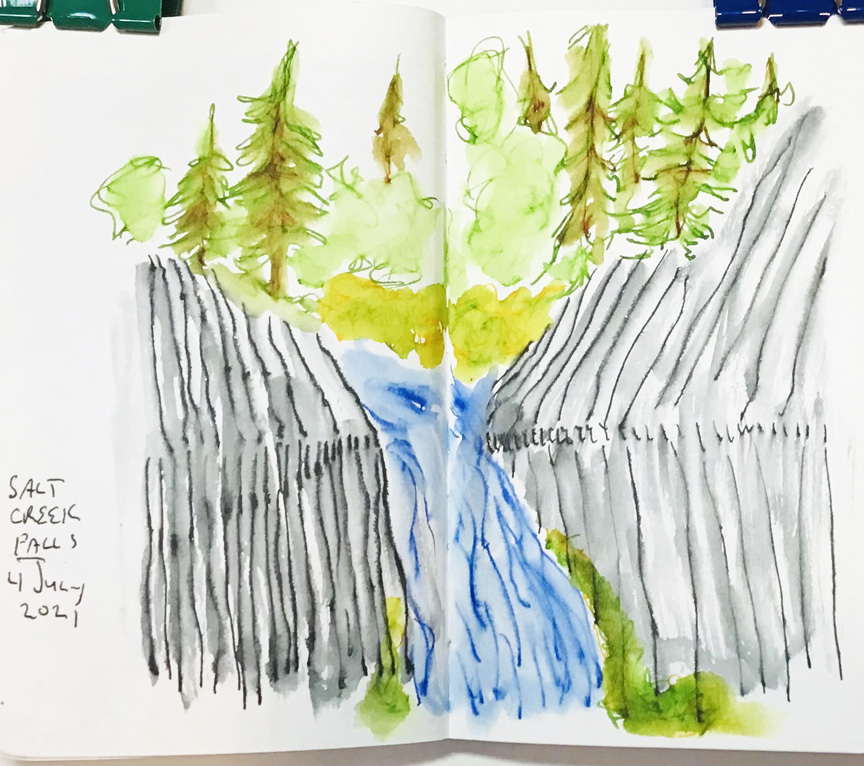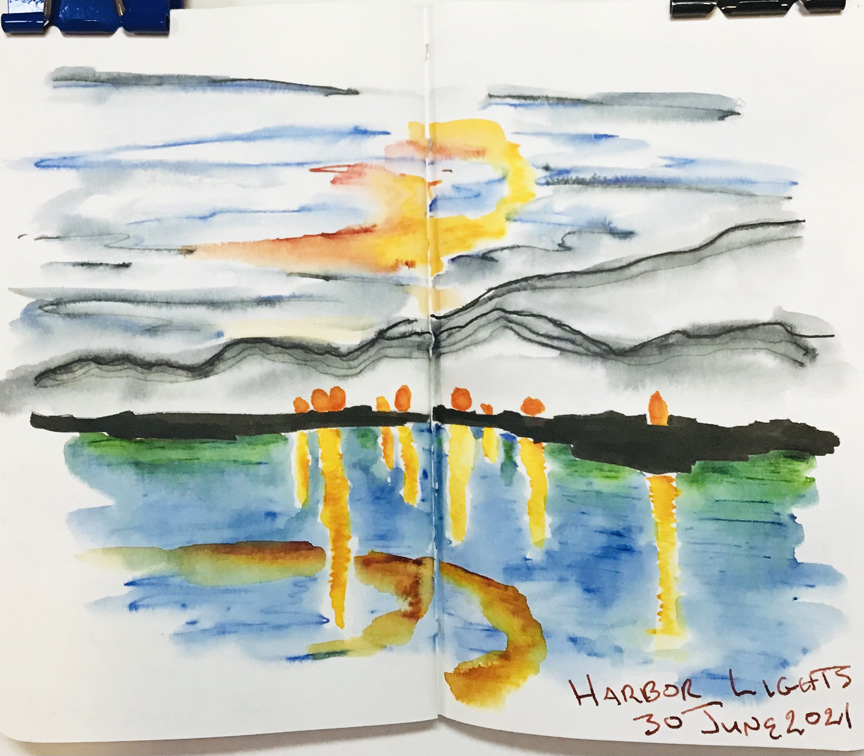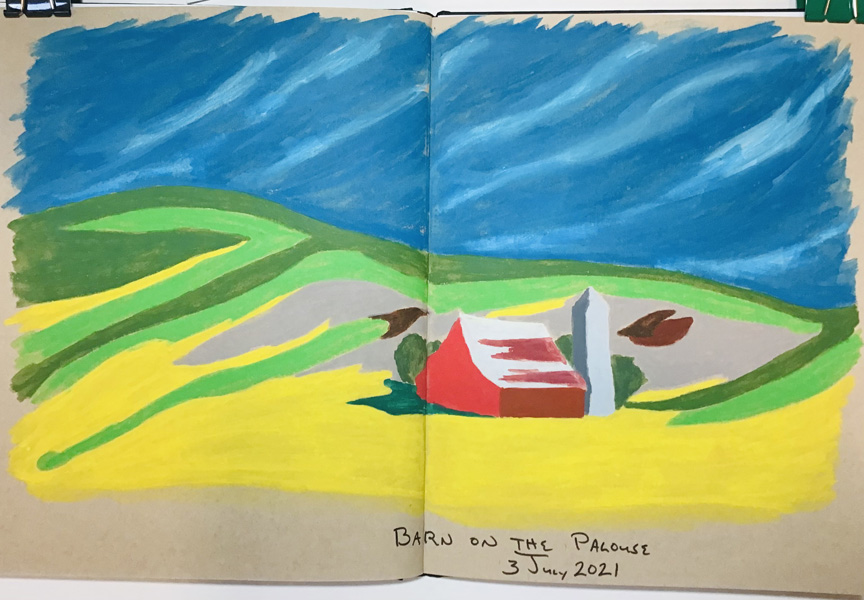 Hugh's definitely been out & about, travel journaling all the way!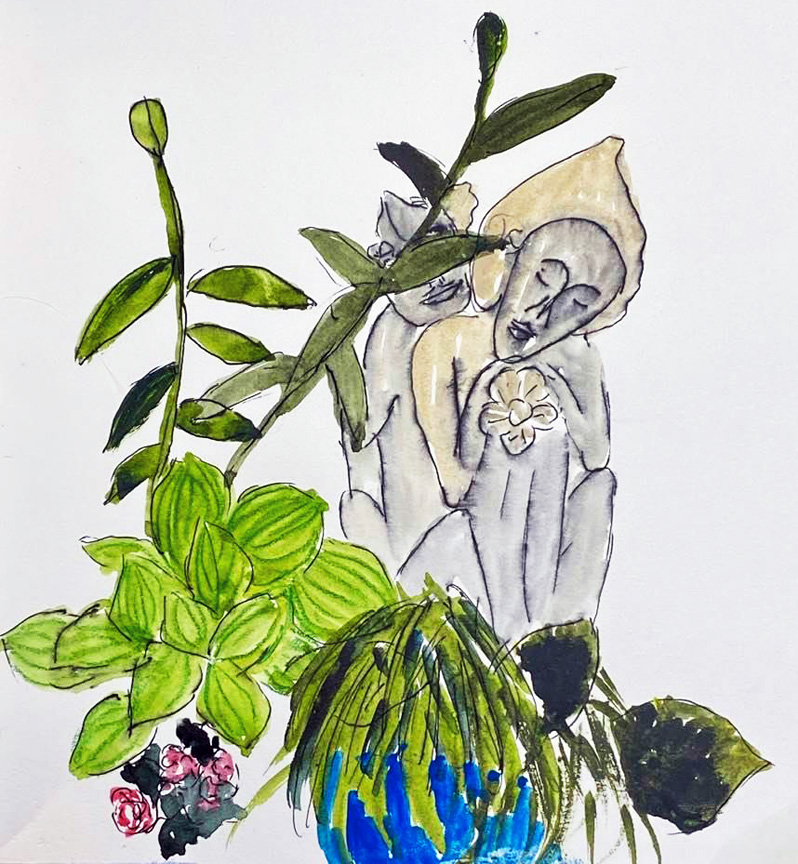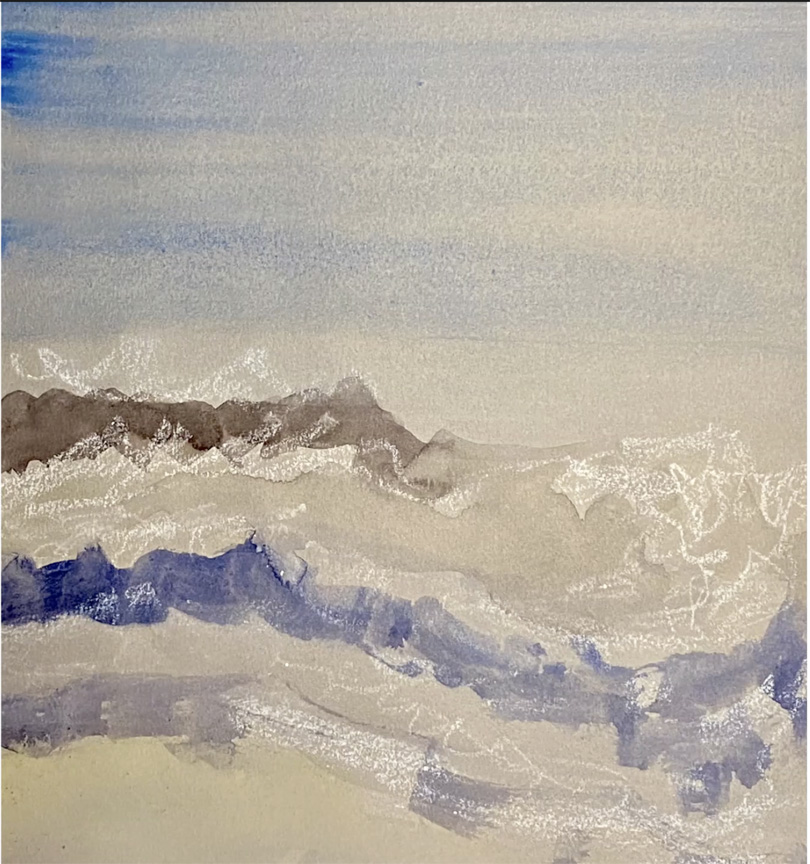 Bitty showed a sketch she'd done at Cortesia, then a series of sketches she did at the the coast focusing on the waves – nice!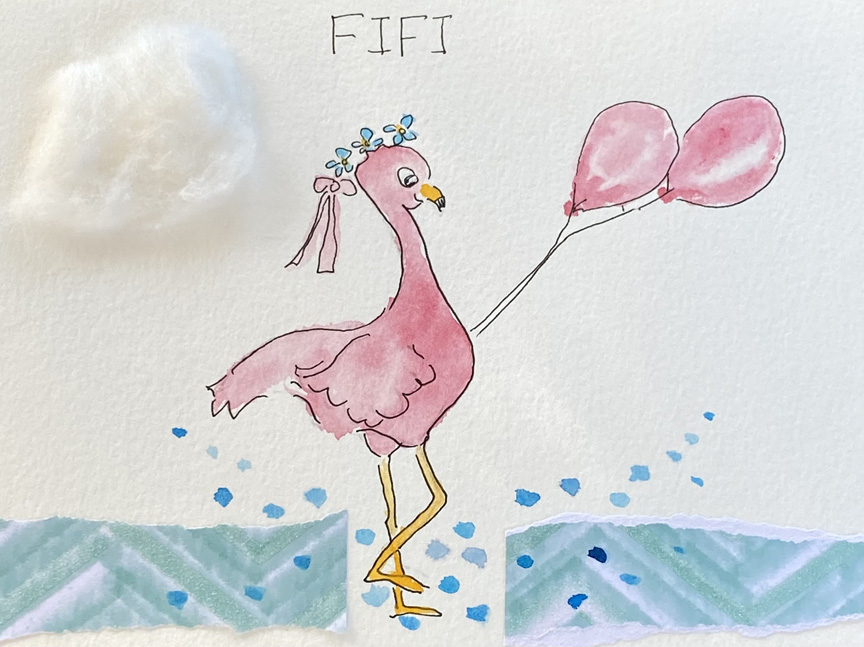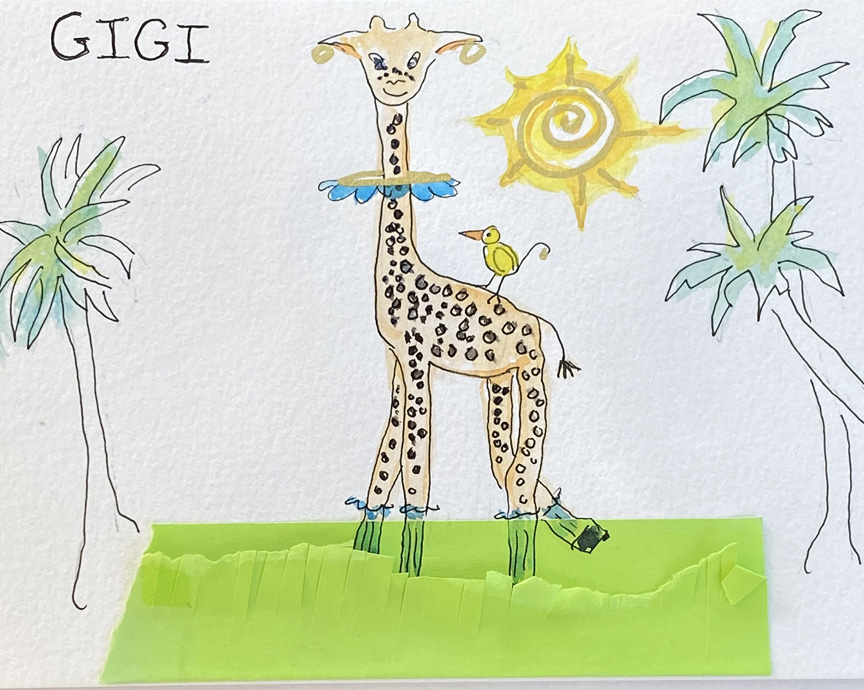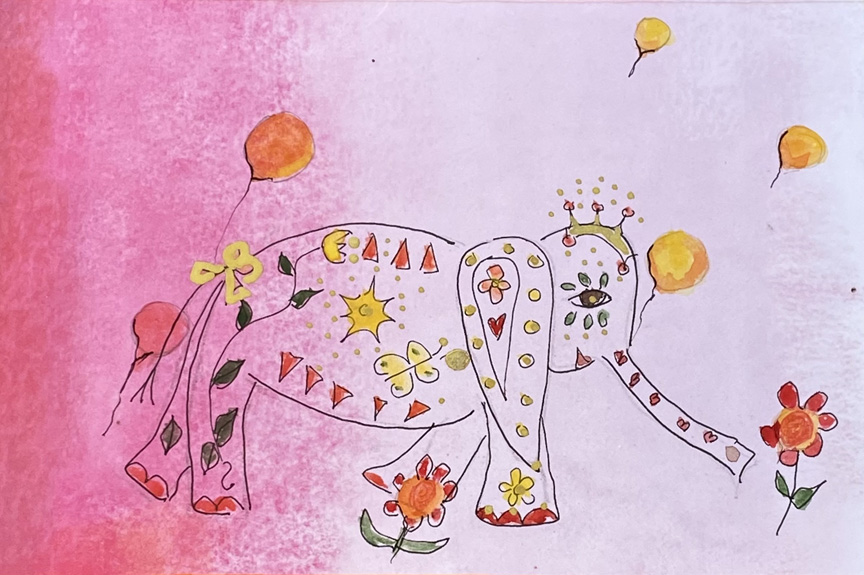 Surprise! Even though Rita couldn't be here, she sent selections of sketches she's doing for a book for a neighbor girl. So charming!