New Day Bakery, Eugene, OR
Another Tuesday of iffy weather sent us to New Day Bakery, which has the luxury of being warm and dry inside, and when (if?) the sun comes out we can adjourn to the colorful courtyard. Here we are:
Tricia, Sandy, & Erik get right at it.  Jane did a little more on the sketch she started at Riverview Café at Riverbend Medical Center.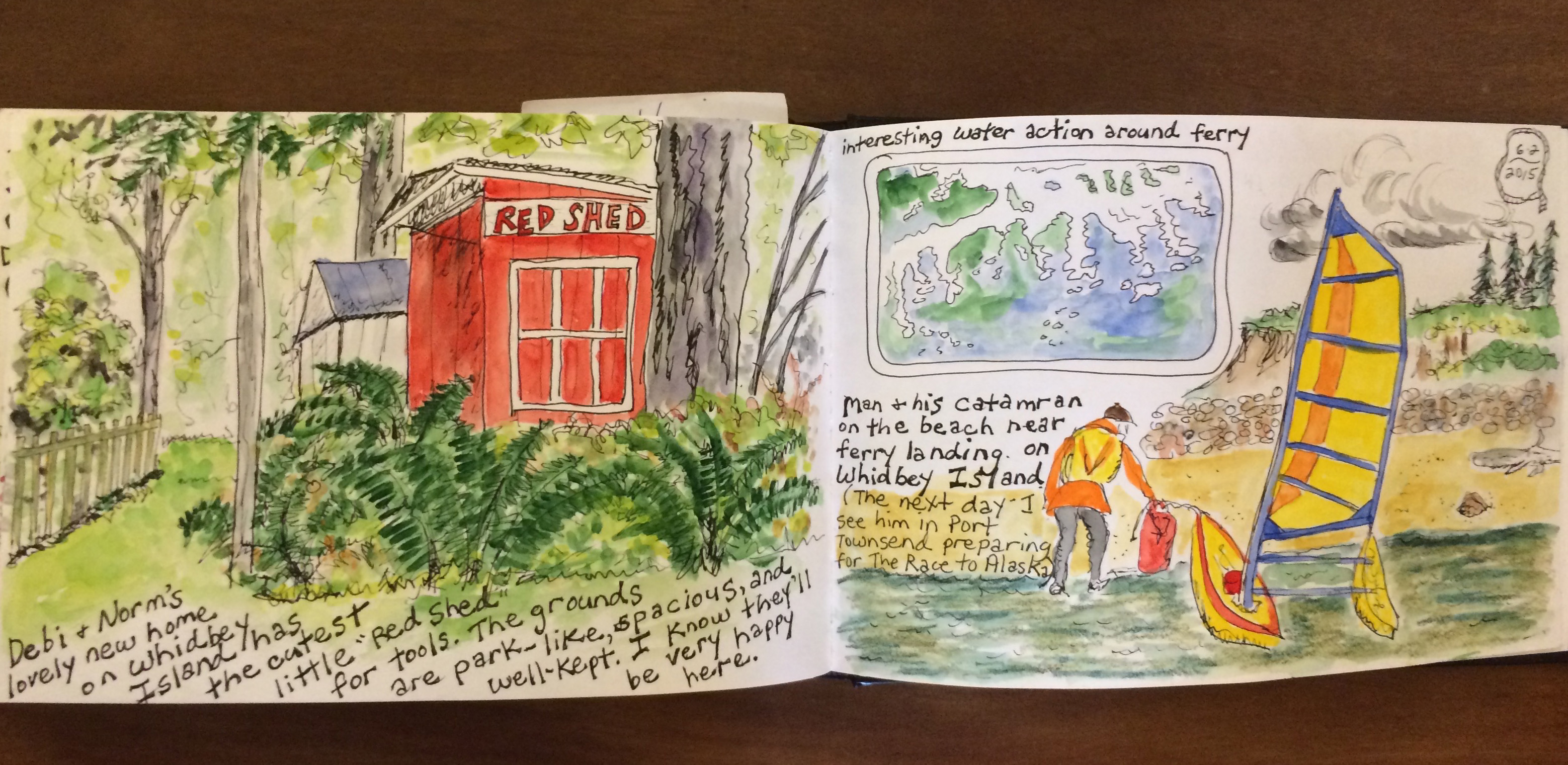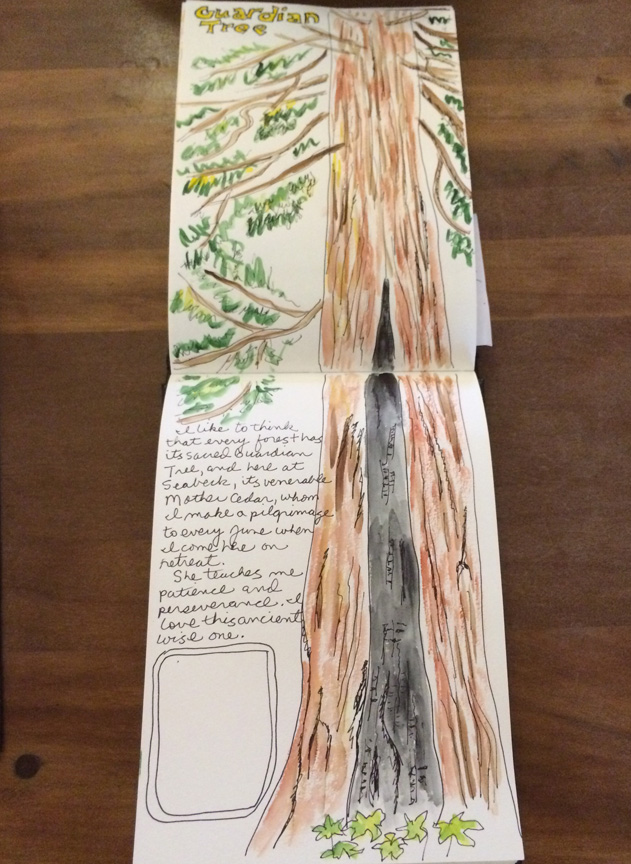 Tricia catches us up on a recent trip. What's going in the little box at the bottom left? Come back next week to see!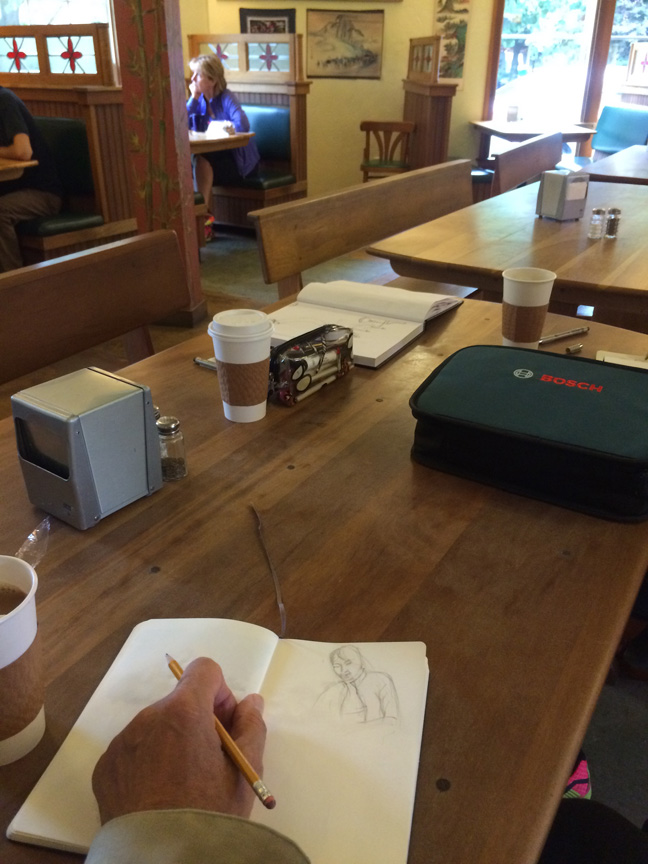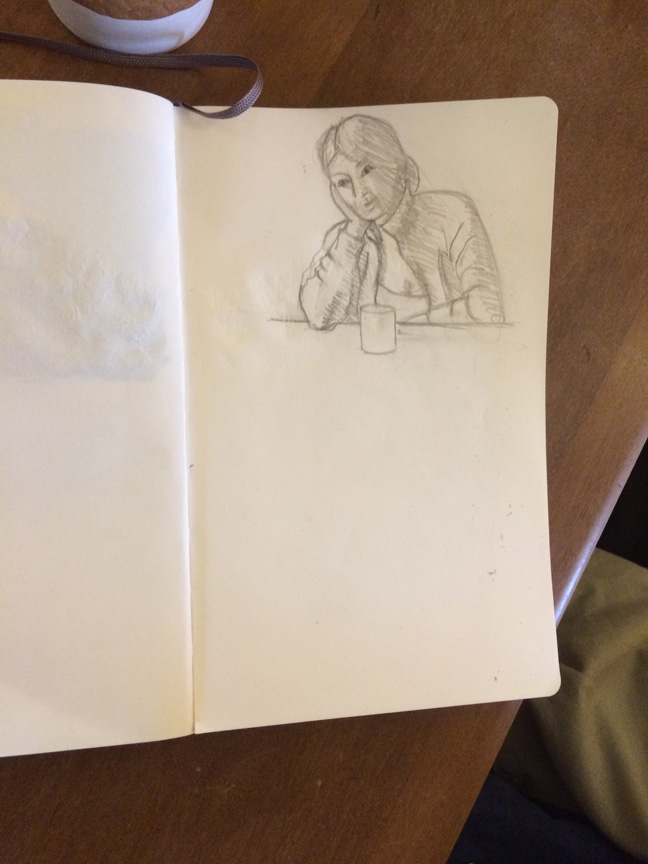 Erik takes advantage of a nearby model – did he captured that mood?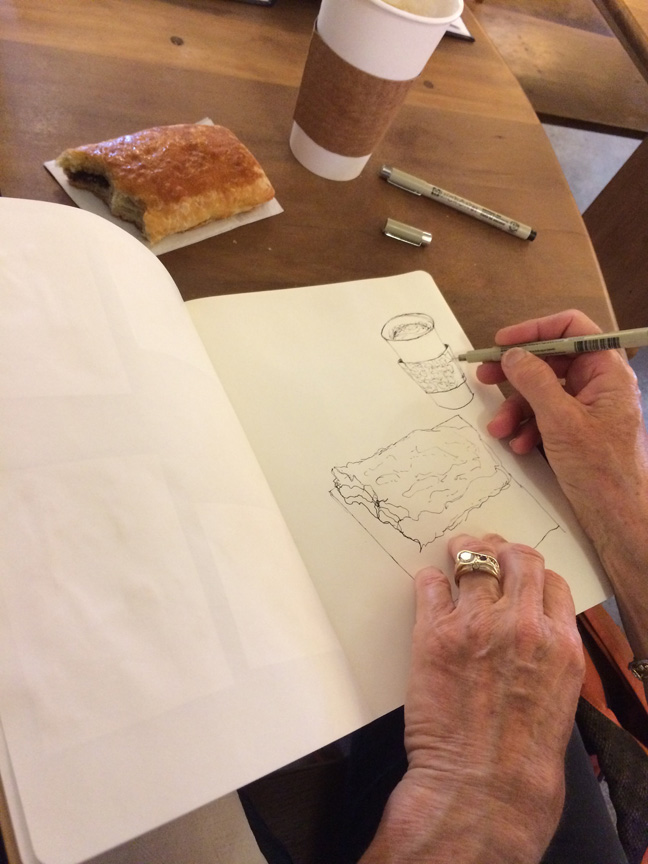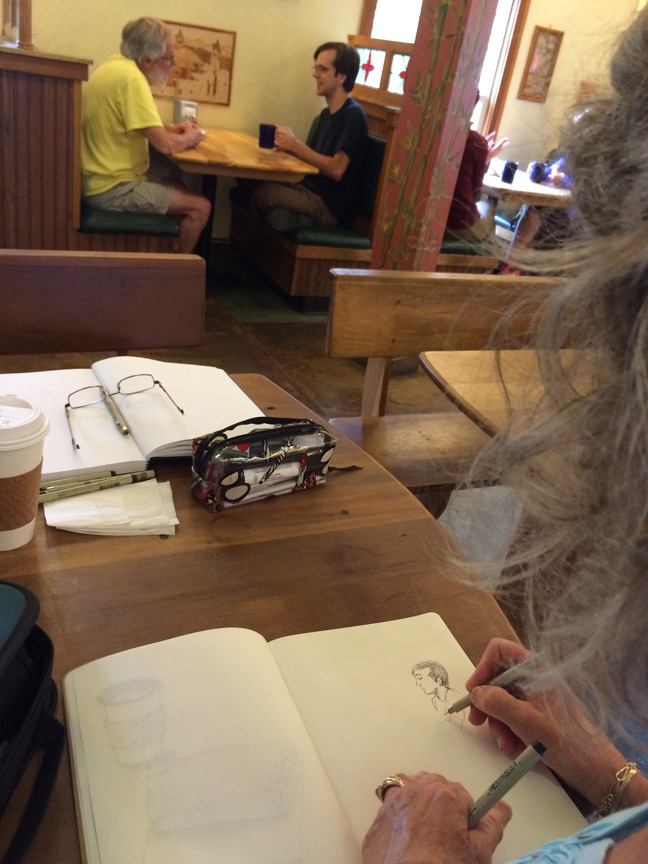 Sandy dutifully started sketching food & drink, but also got enticed by the guy modeling across from her.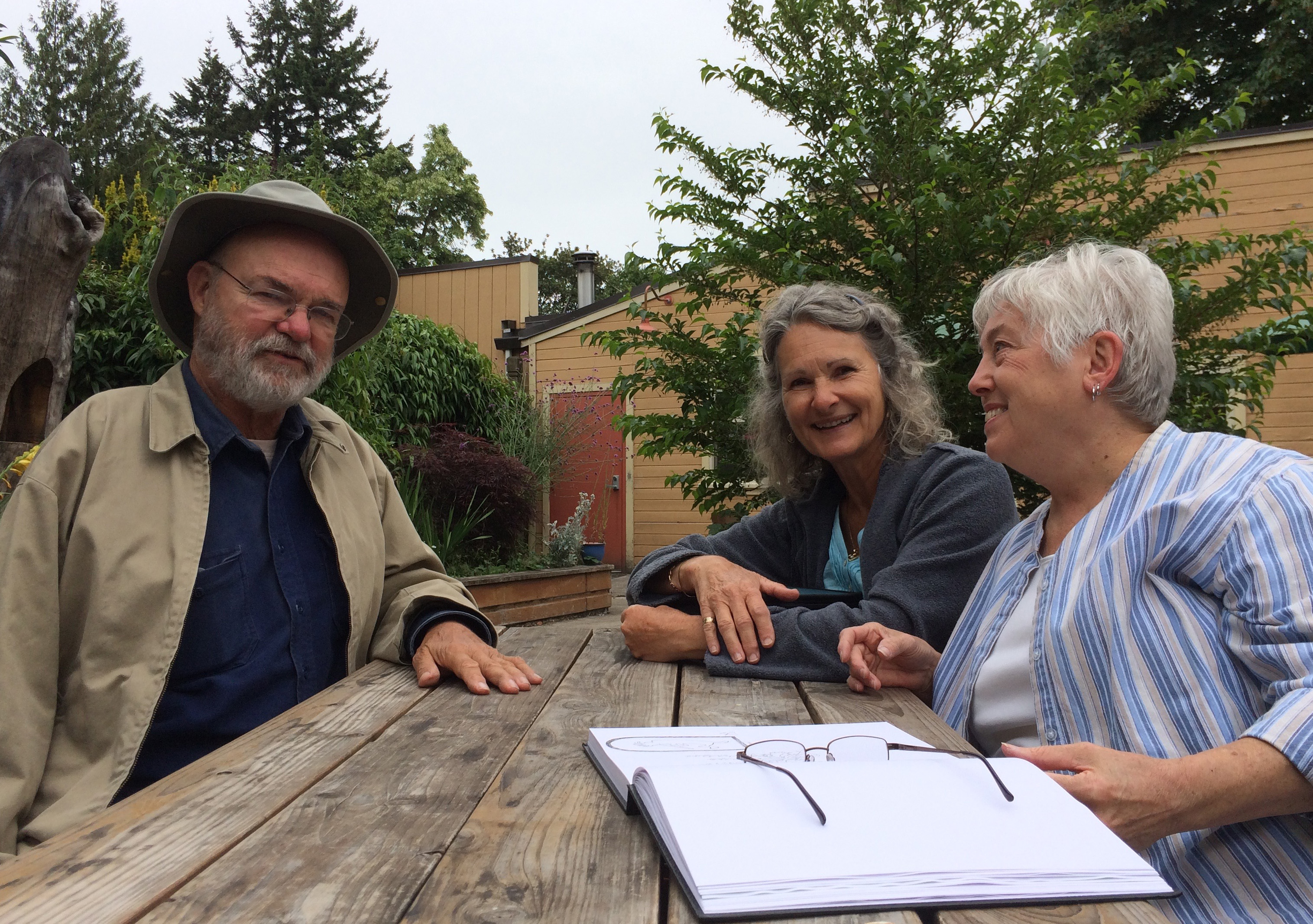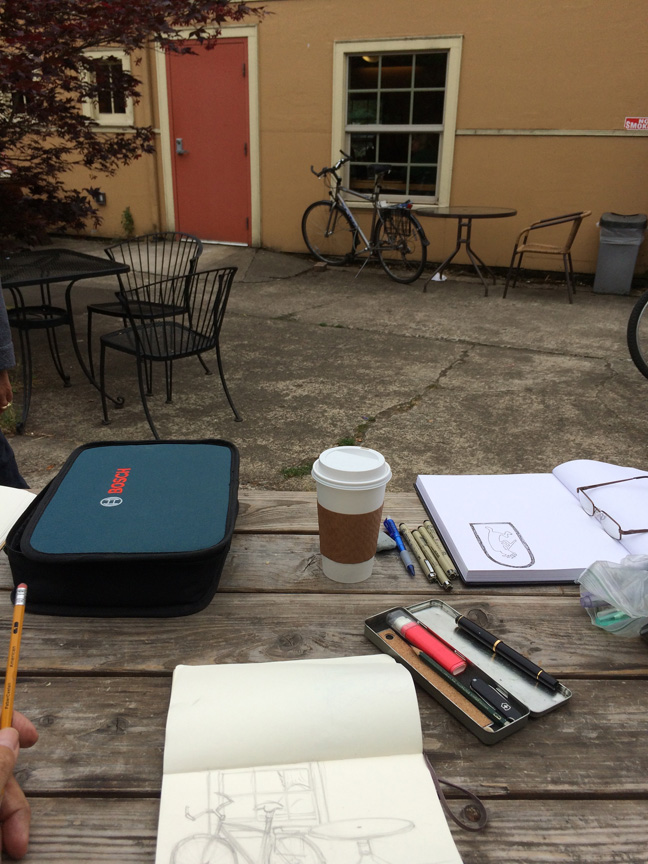 Then it started warming up outside, so Erik, Sandy, & Jane were happy to move.  Here's Erik's sketch of the bike across the patio.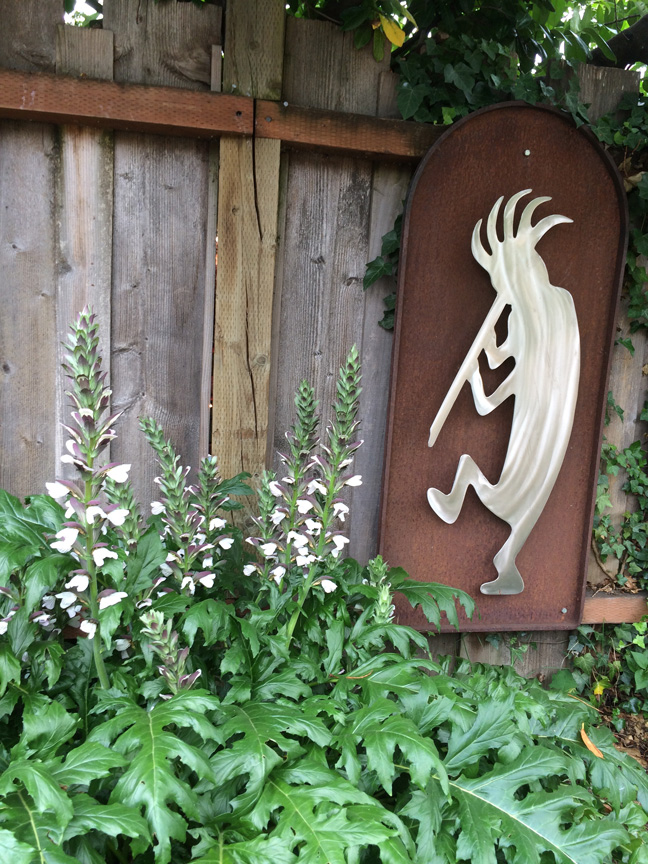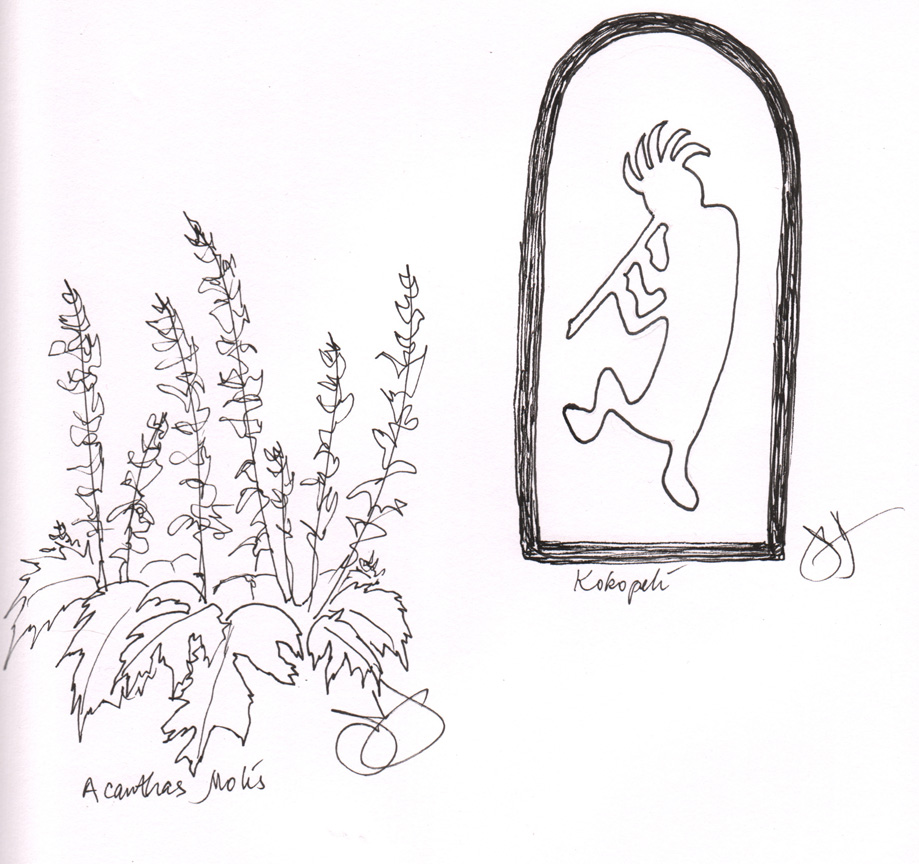 Kokopeli & the acanthus molis caught Jane's eye for vignettes.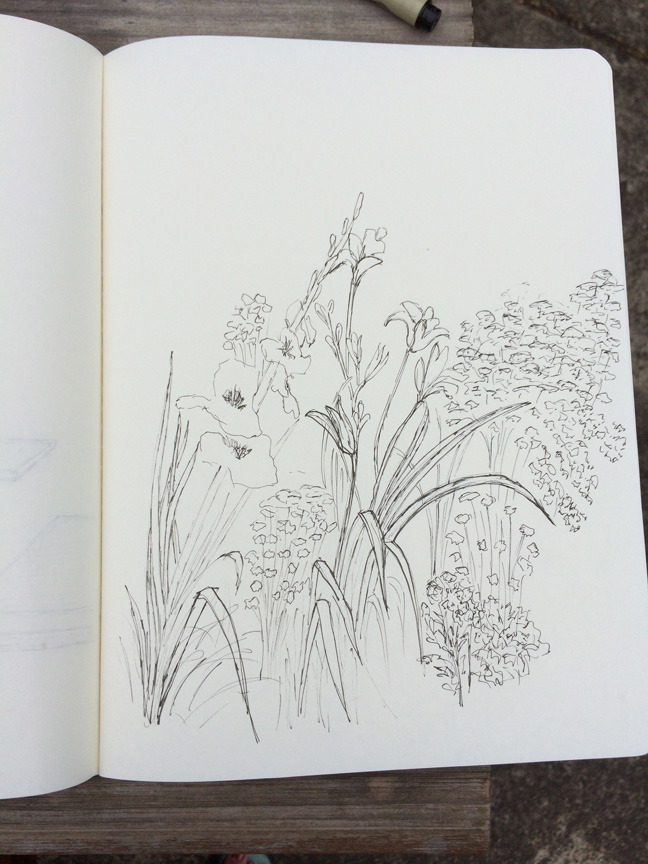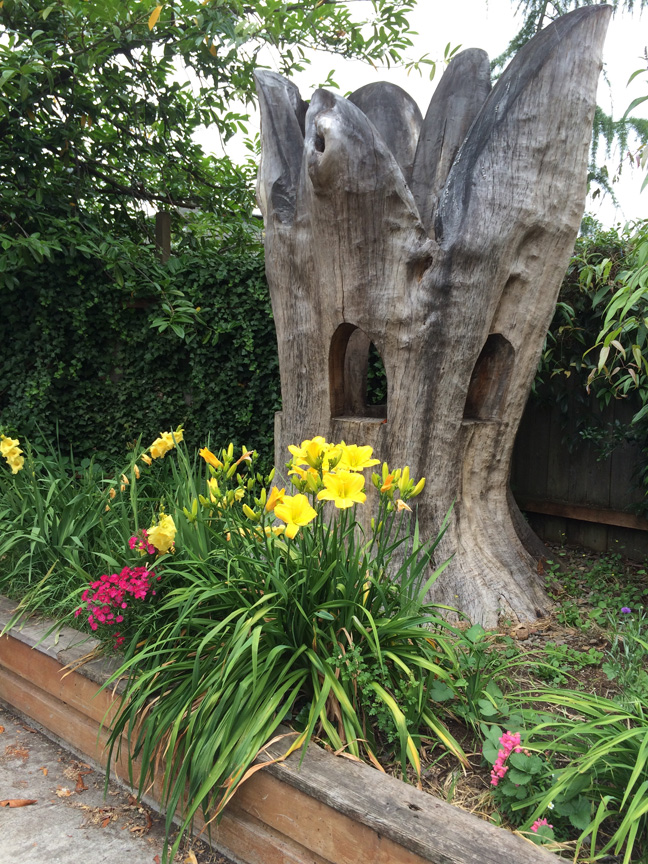 Sandy was intrigued with all the flowers in bloom.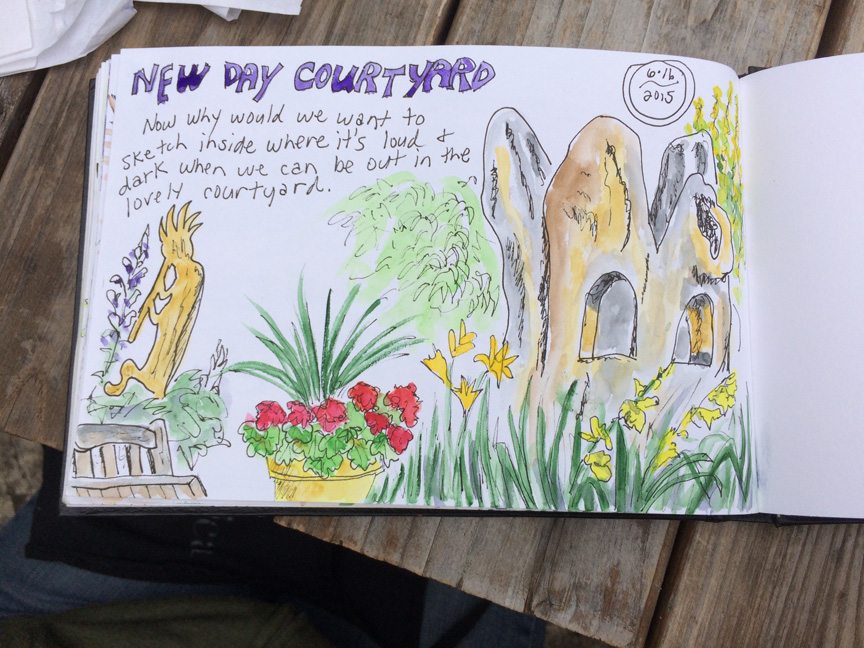 And Tricia captured the whole colorful scene, with comments, too.