Owen Rose Garden, Eugene, OR
At last, a warm sunny day on a Tuesday! We were beginning to think we were hexed on our scheduled sketch day.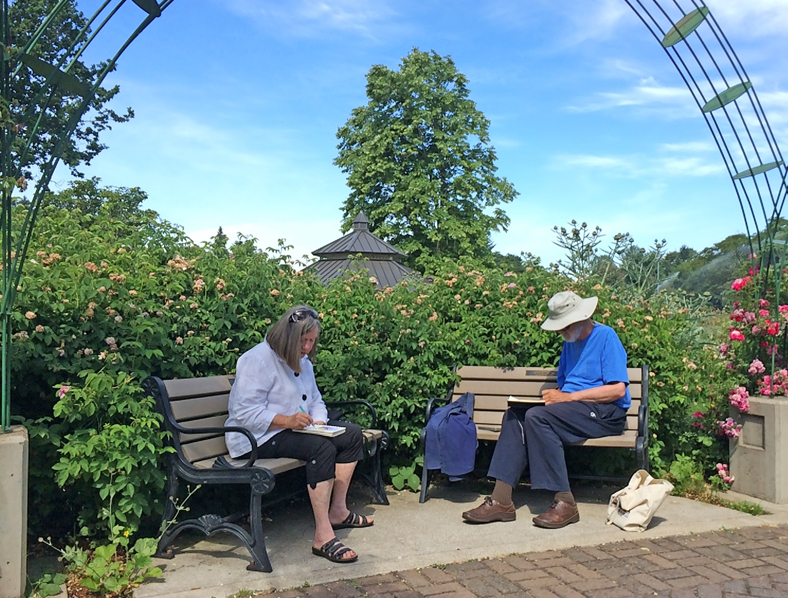 Jane & Erik happily enjoyed sketching there, Jan shaded, Erik in sun.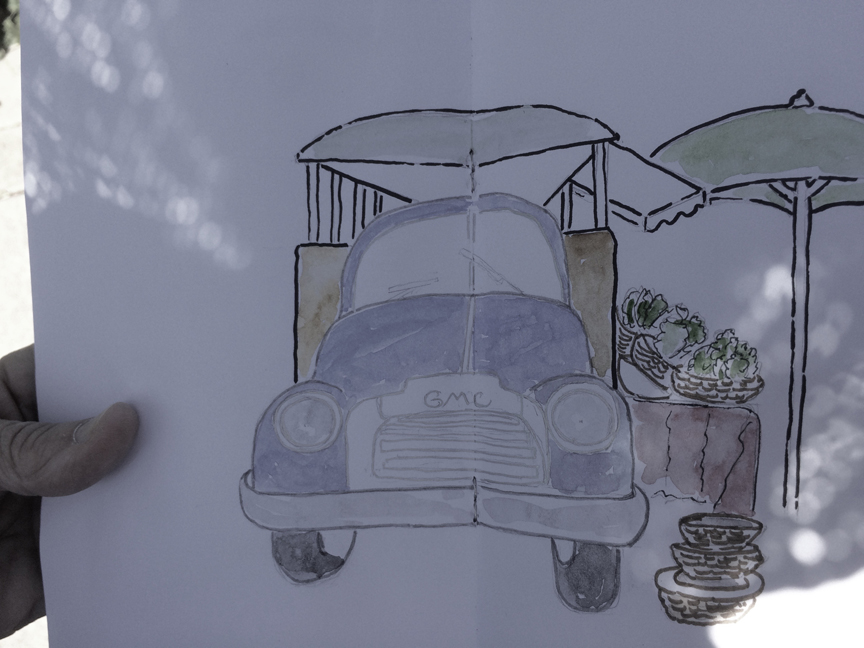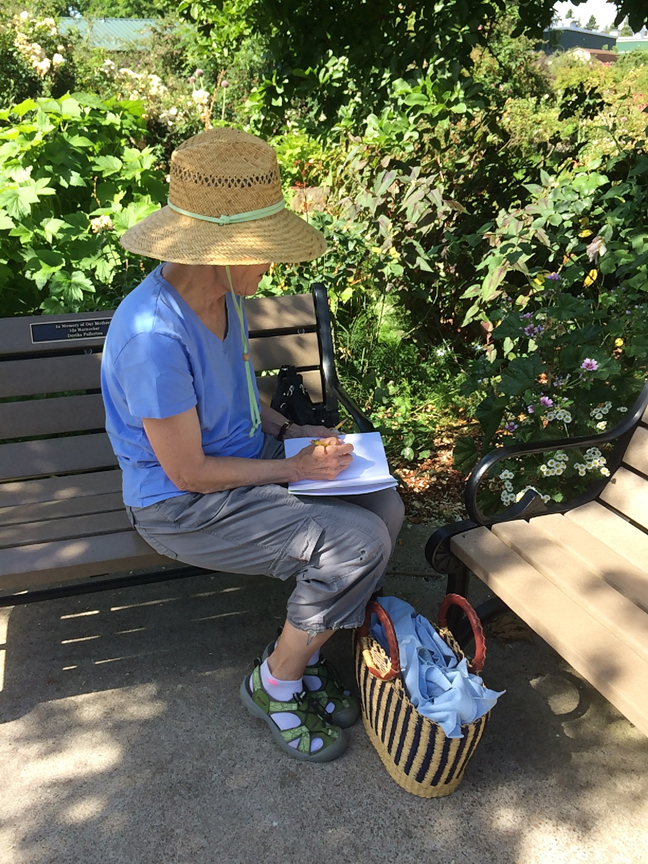 It's a bit difficult to see in the shade, but Barb Sommers brought her sketch of the truck from the Farmers Market, then on to sketching.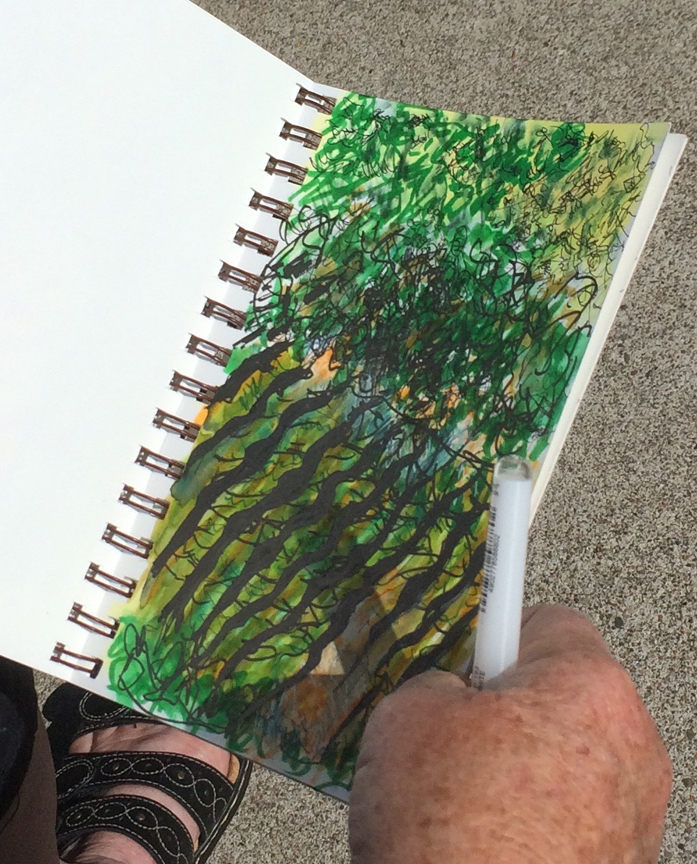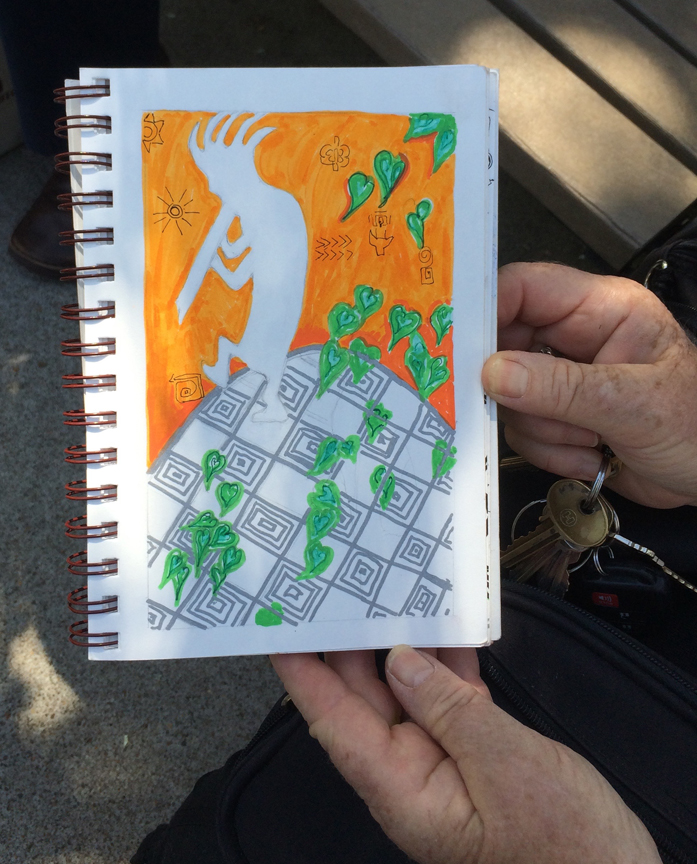 Jan showed her abstracted sketch of a creek bottom – too weird? How about this one of Kokopeli?  NO, we all agreed – very cool!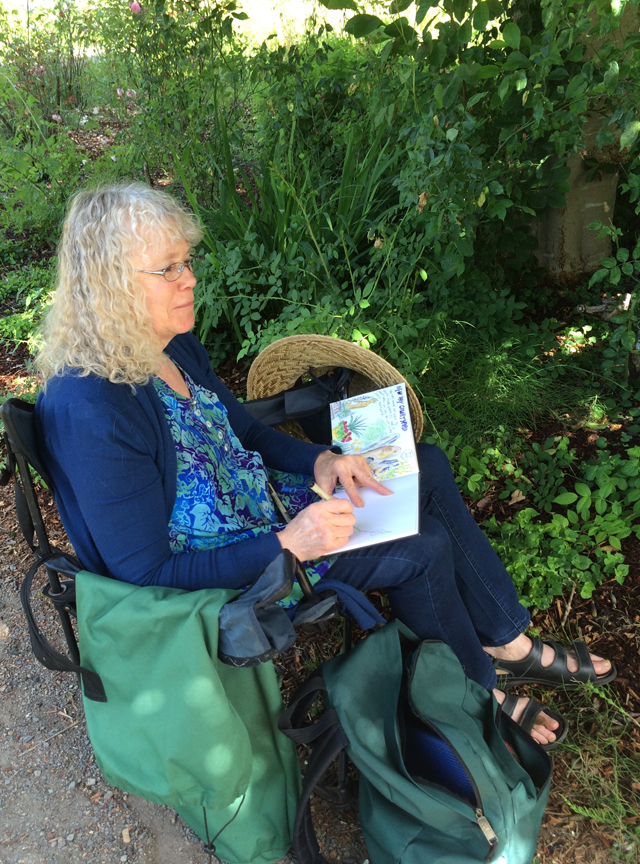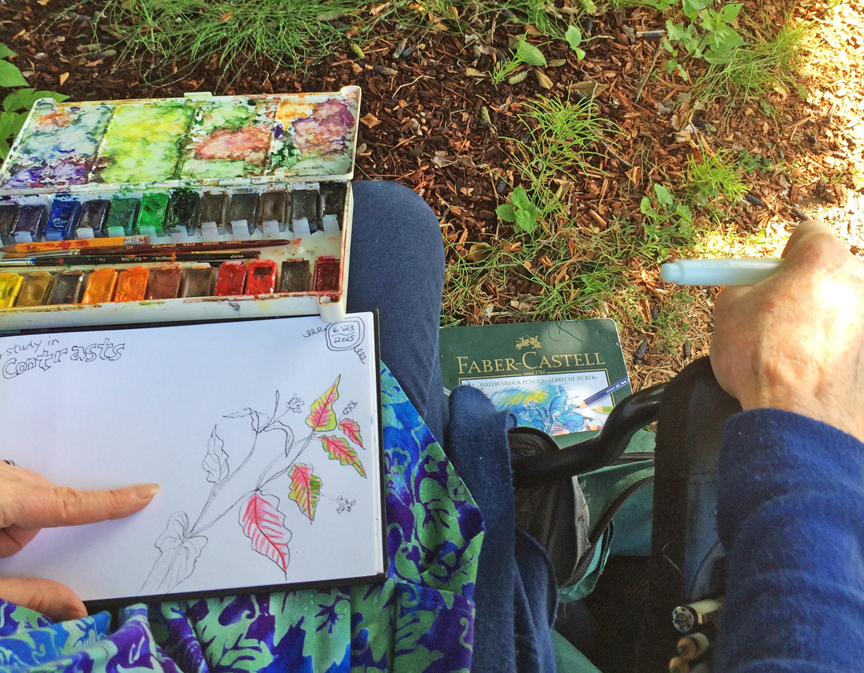 Tricia found a place in the shade, and decided to work on contrast.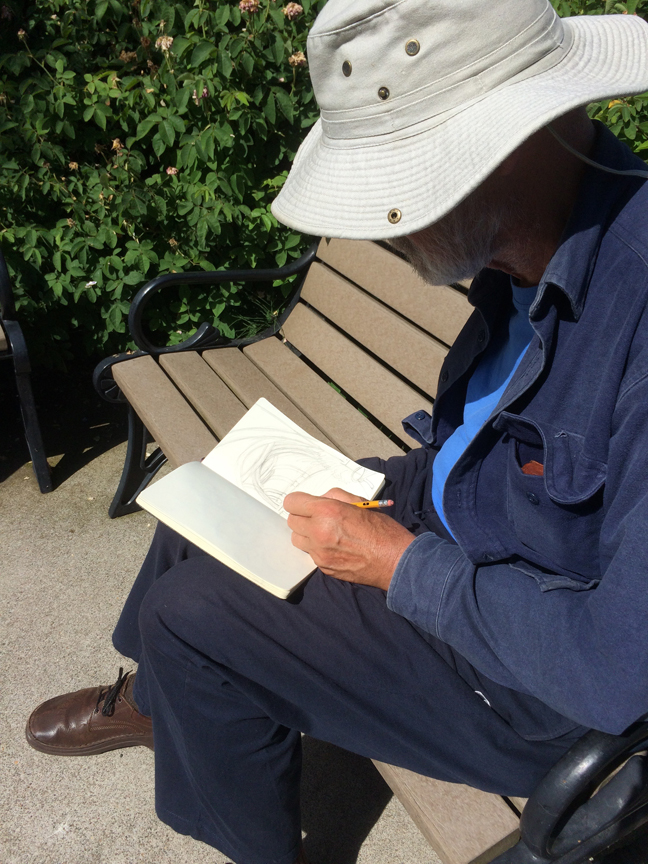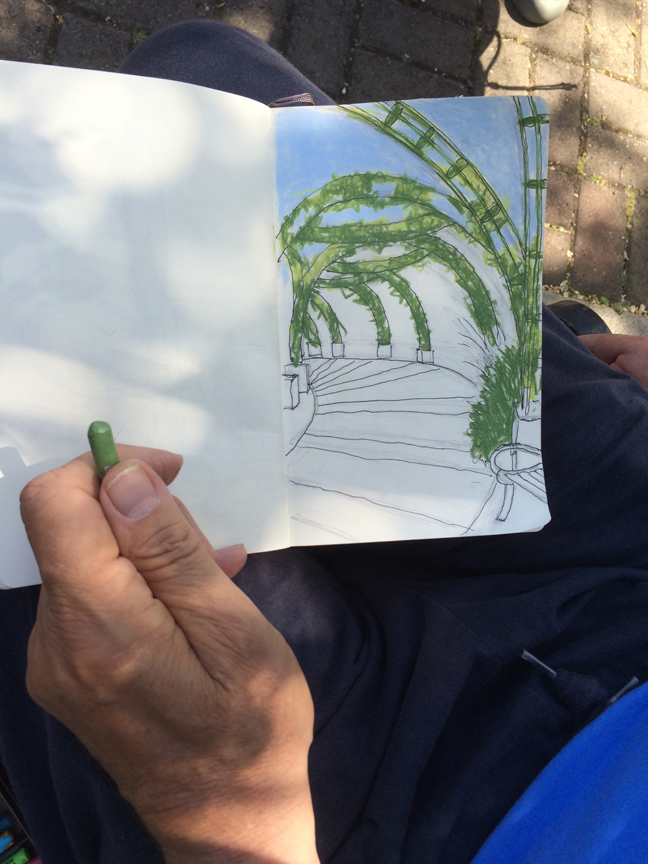 Erik got those preliminary arches down just right, and the foliage began to grow (until hunger pangs took him away for lunch!)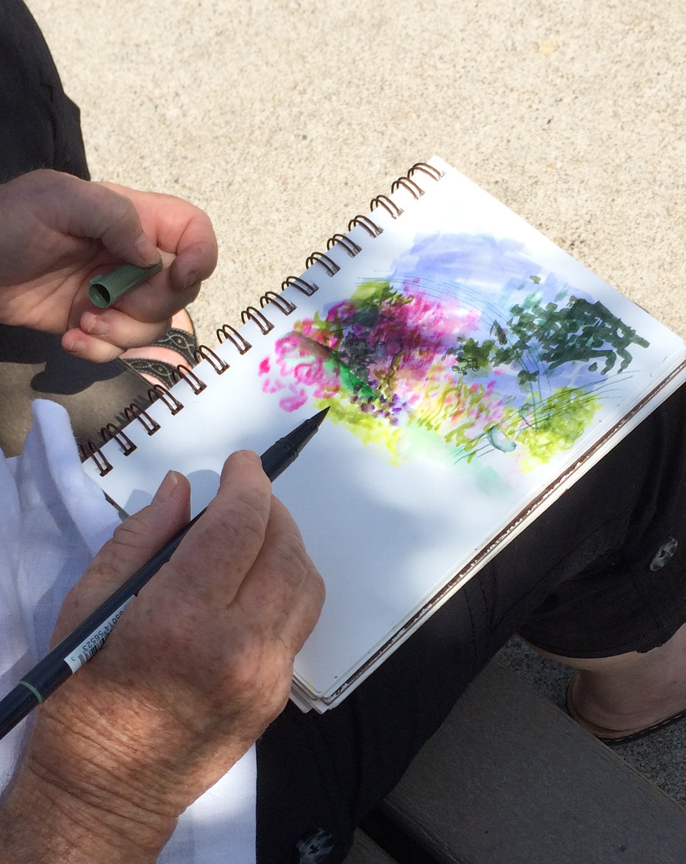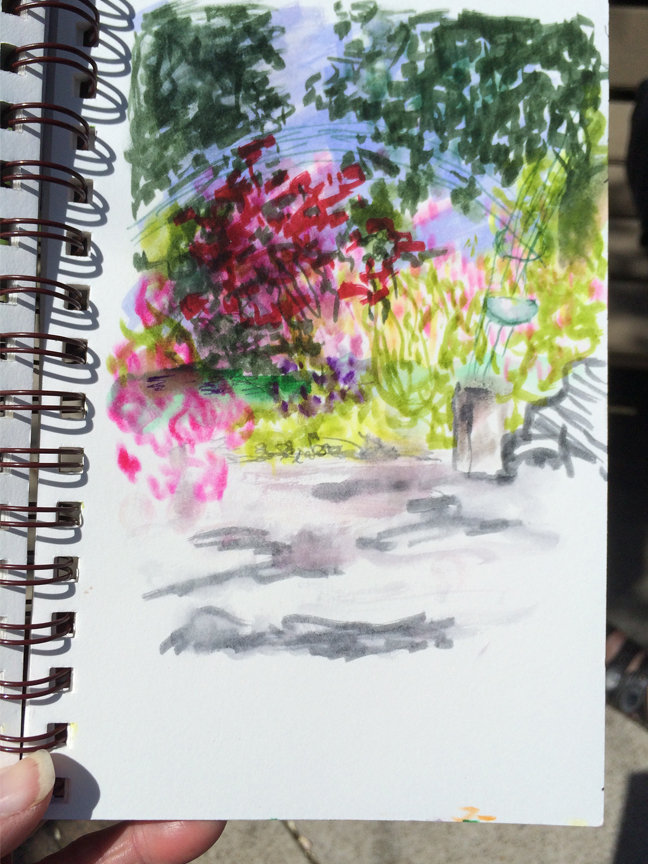 Jan's style blends expressionism with just enough representation – so charming and full of life.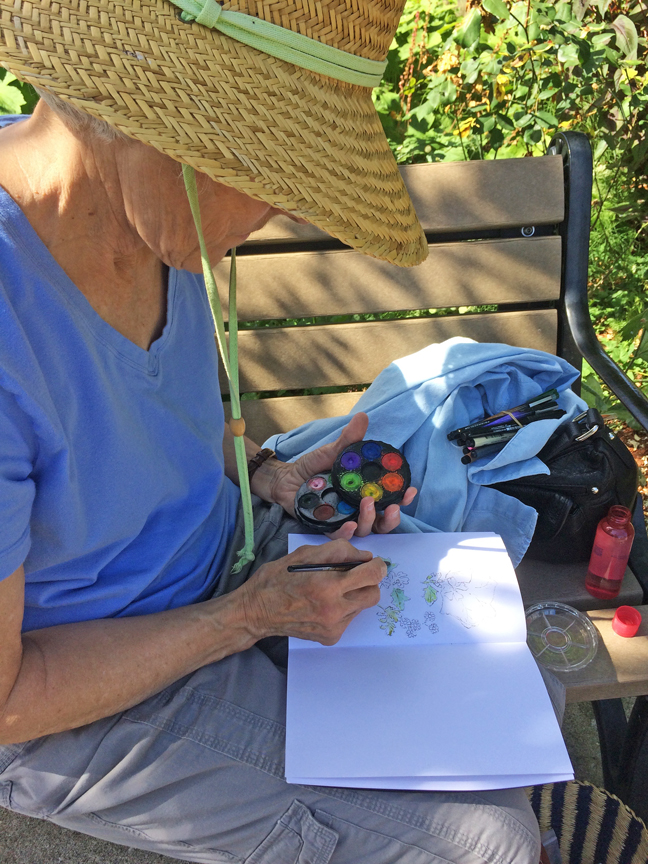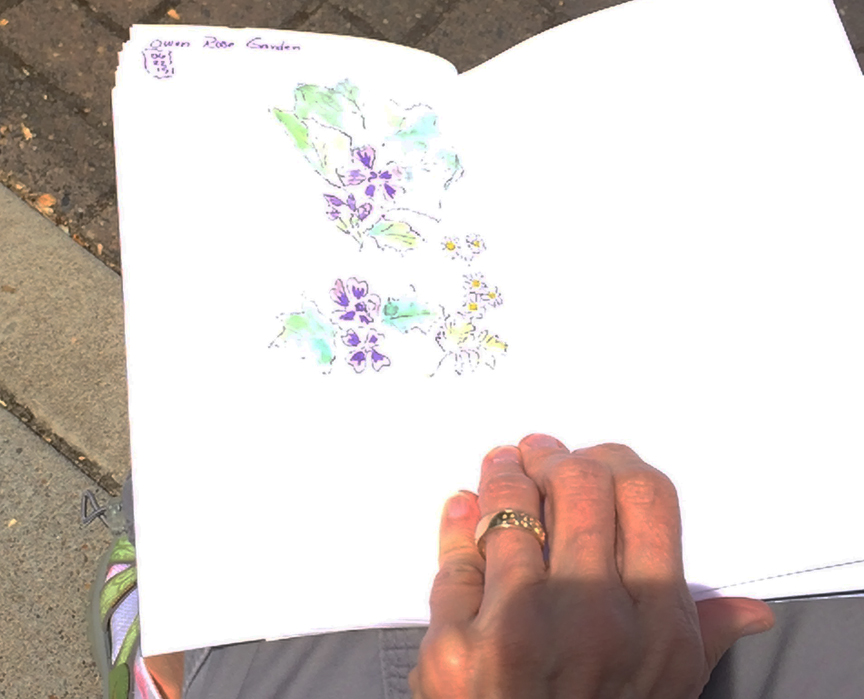 Barb Sommers made a sweet sketch of the wild geranium, and beside it the tiny blossoms of feverfew – so light and delightful.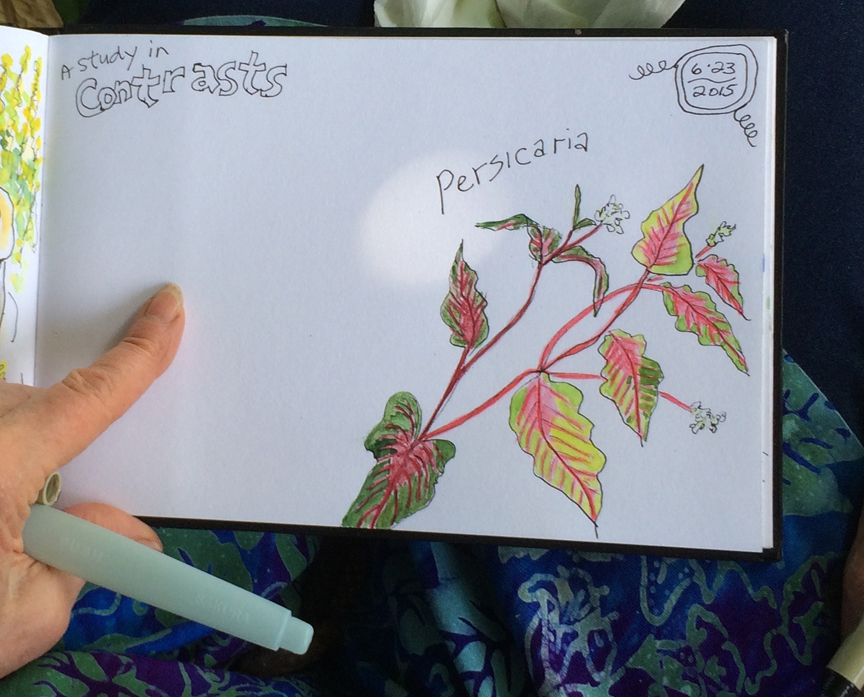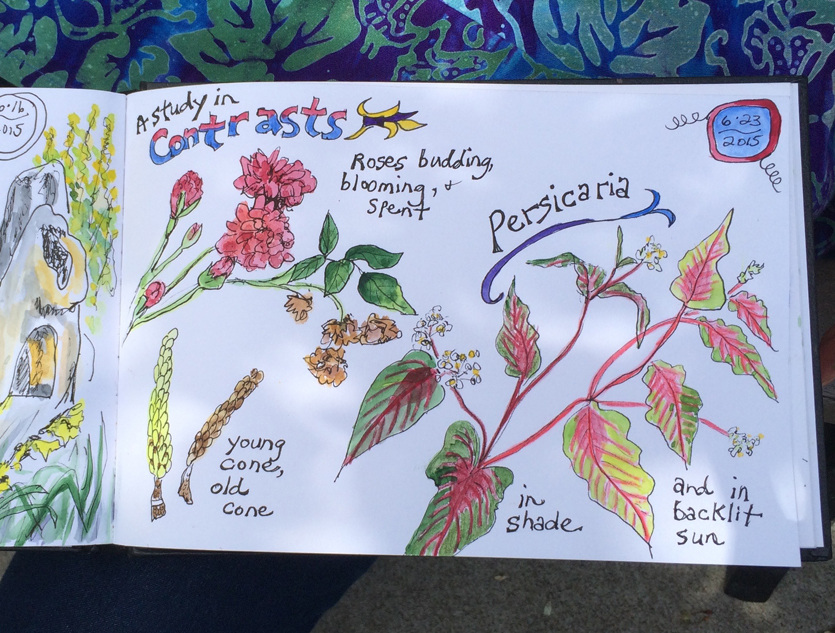 And here's how Tricia's study in contrasts evolved – some leaves were in the direct sun, some in deeper shade. Well done!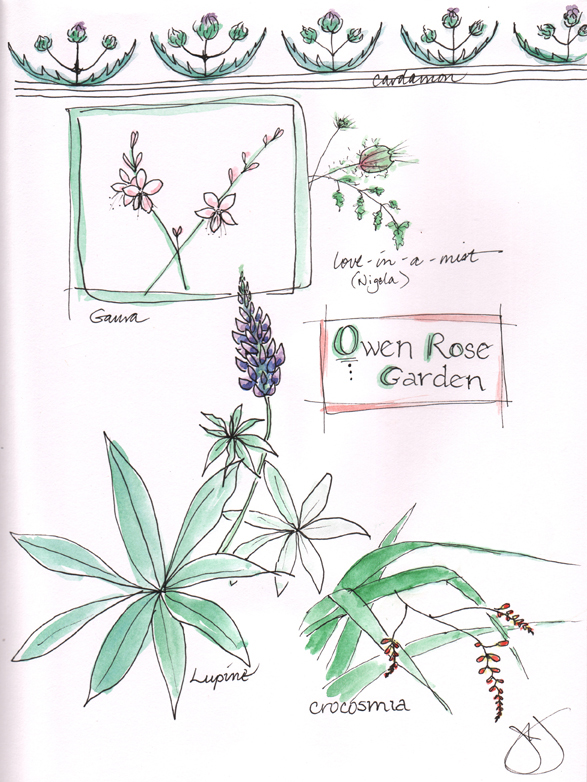 Jane was busy taking photos, and doing little design vignettes from  the plants in bloom all around them. What a lovely special day!