5th St. Market, Eugene, OR
We weren't seeing red because of the wildfires all about us this summer (although that continues to be a concern), but rather were colored by the plethora of red umbrellas protecting us from the sun!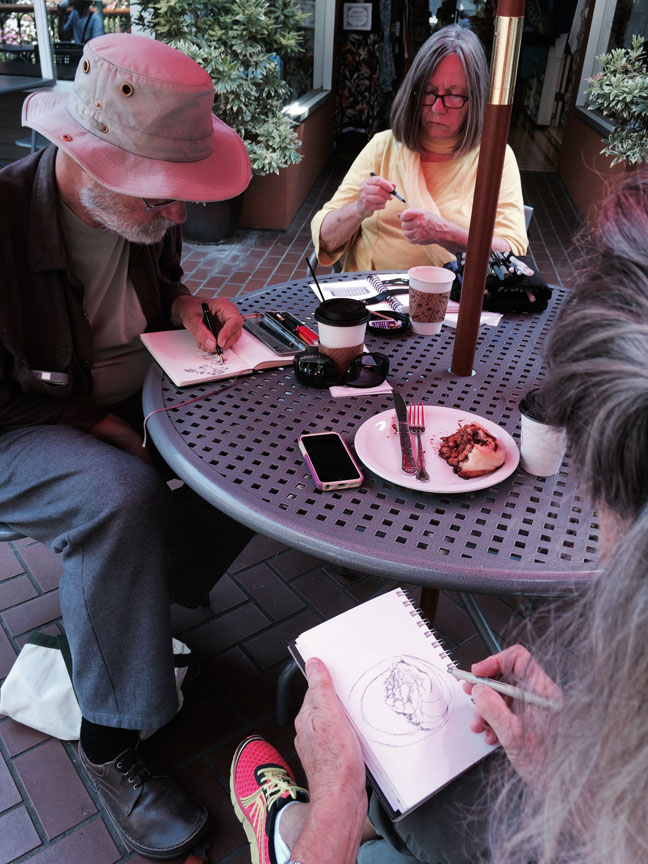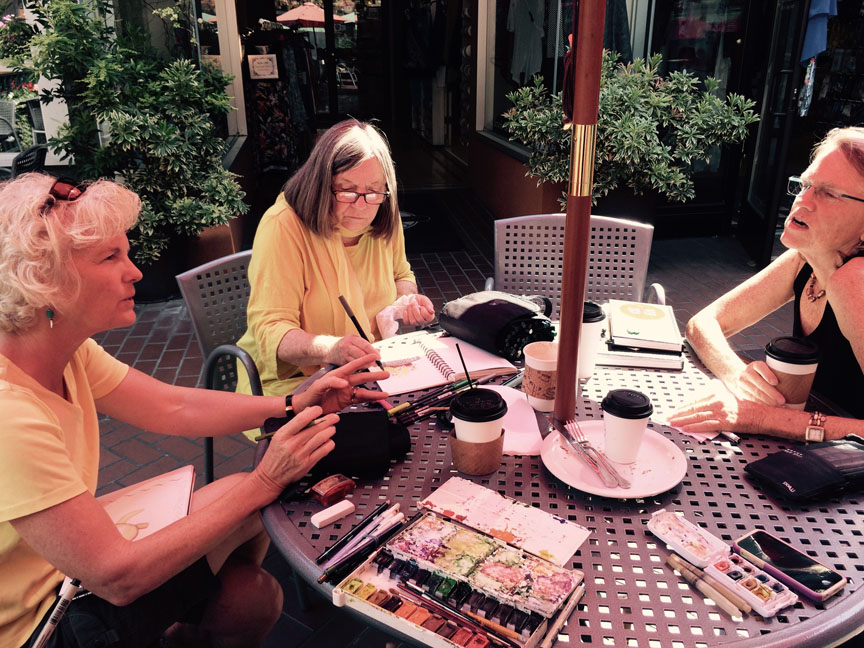 Sandy, Erik, Jan (& Jane behind the camera) were the first to arrive. Later Barb Stevens-Newcomb and Penelope Youngfeather joined us.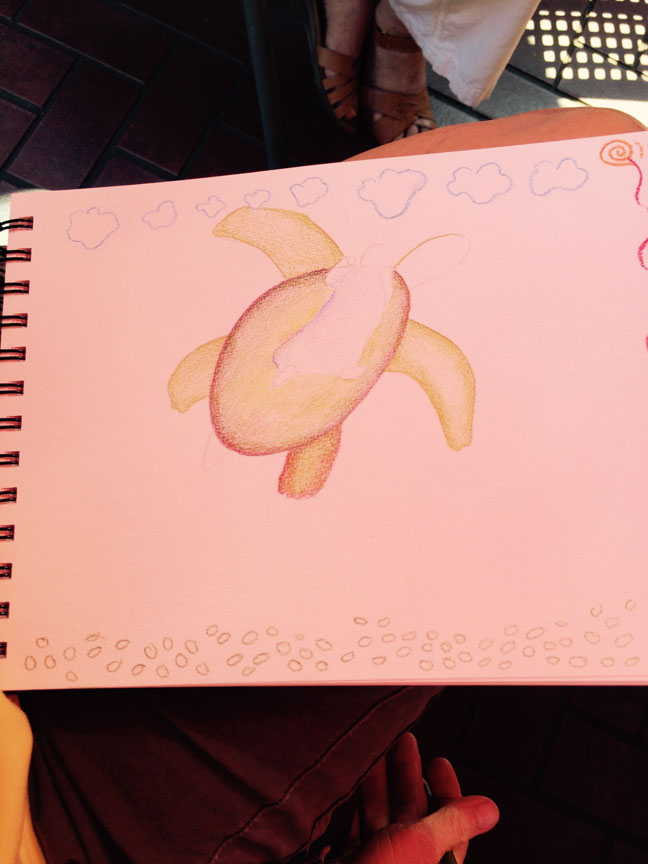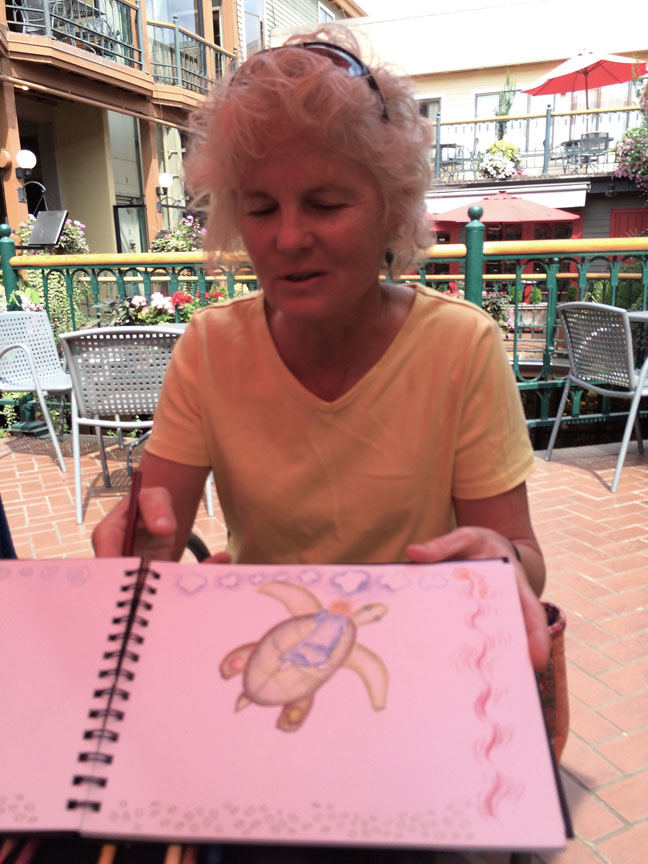 Barb showed us the progress she's making on her colored pencil rendition of a turtle…now with a rider! What's the story???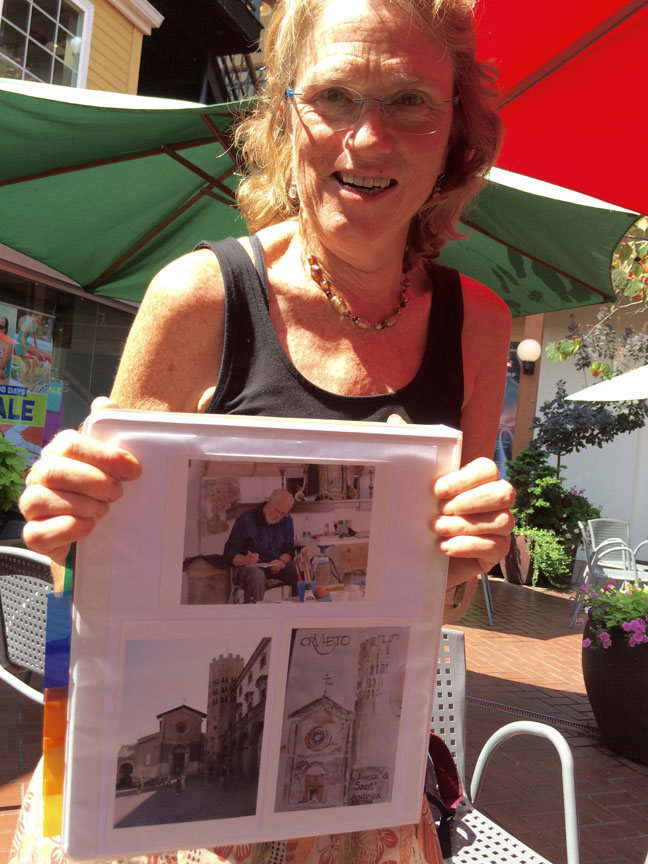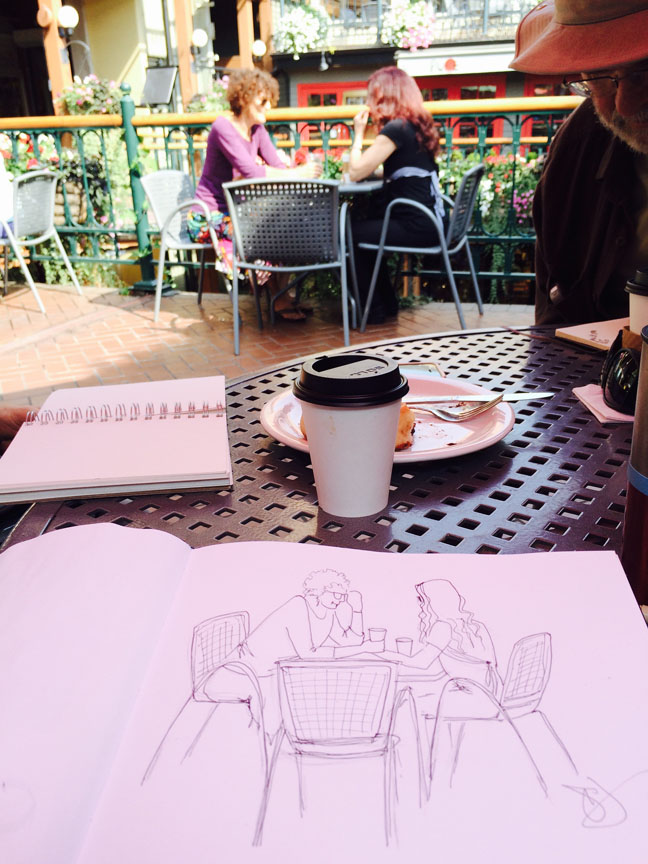 Penelope couldn't stay – she was off to teach her class on "Art and the Travel Journal," inspired by Ken O'Connell (pictured on her teaching notebook), while Jane sketched the couple across the way.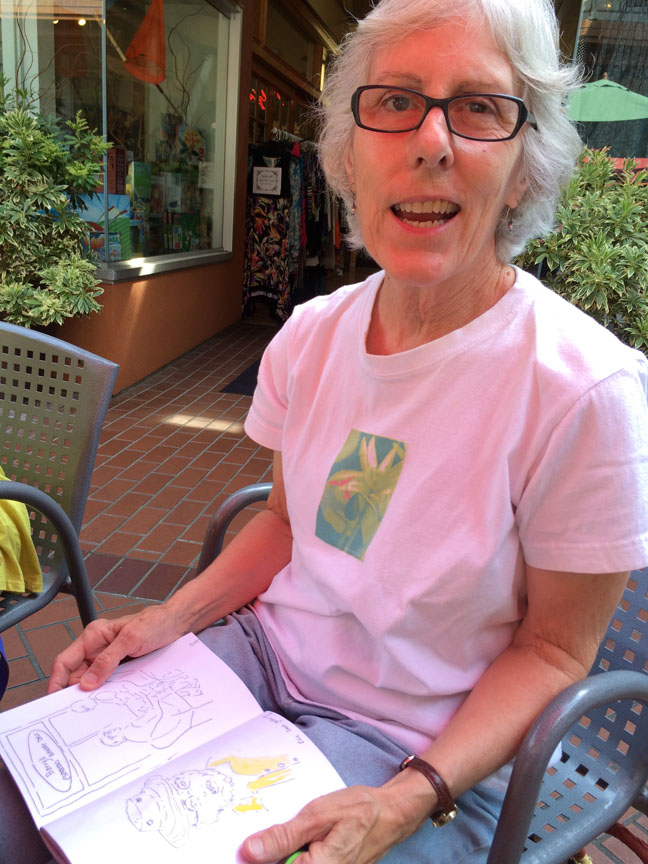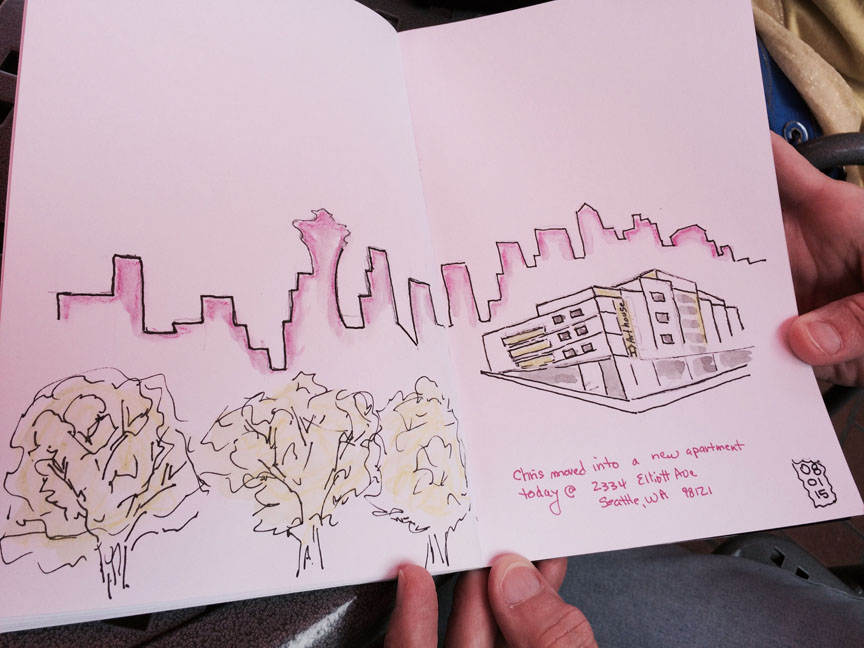 Barb Sommers brought a sketch of Erik in his signature hat, as well as the skyline surrounding her son's place in Seattle – very clever!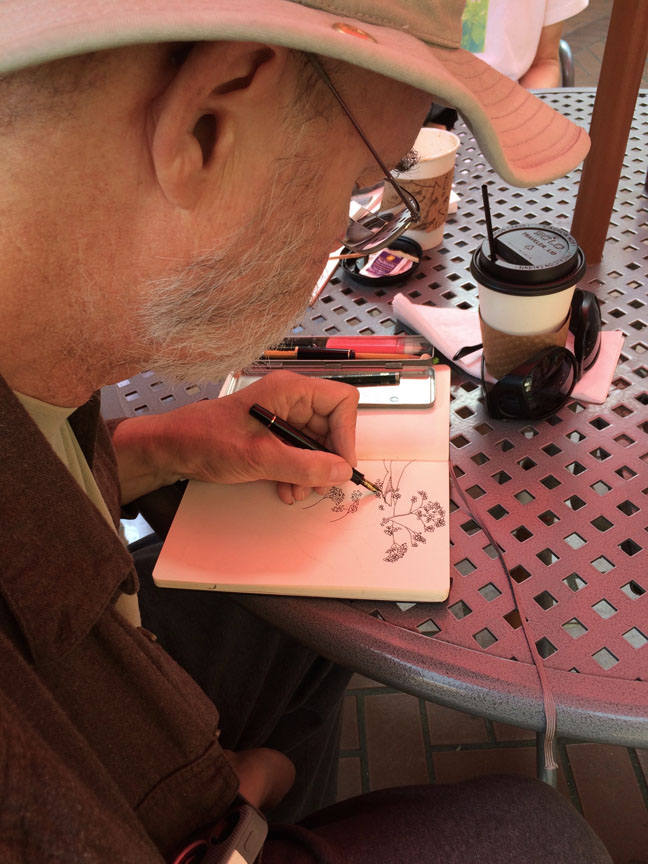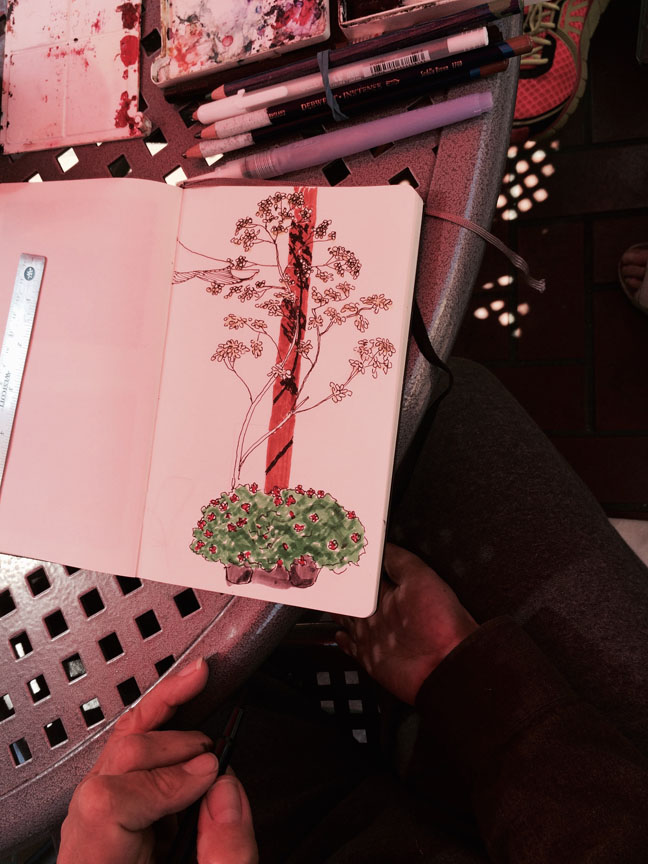 Erik (in the aforementioned hat) sketched his favorite patio tree, this time with the pole behind it, & pot of flowers in front.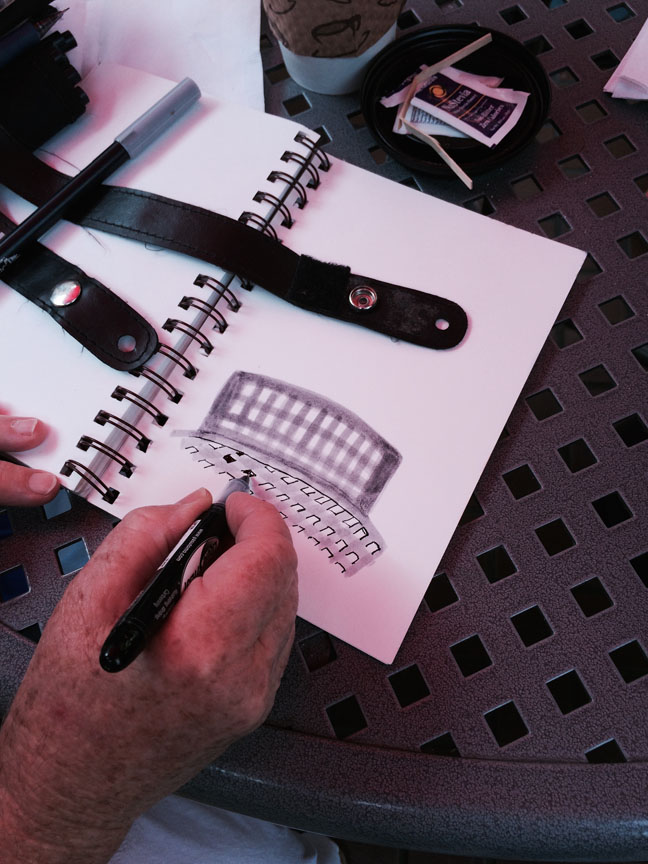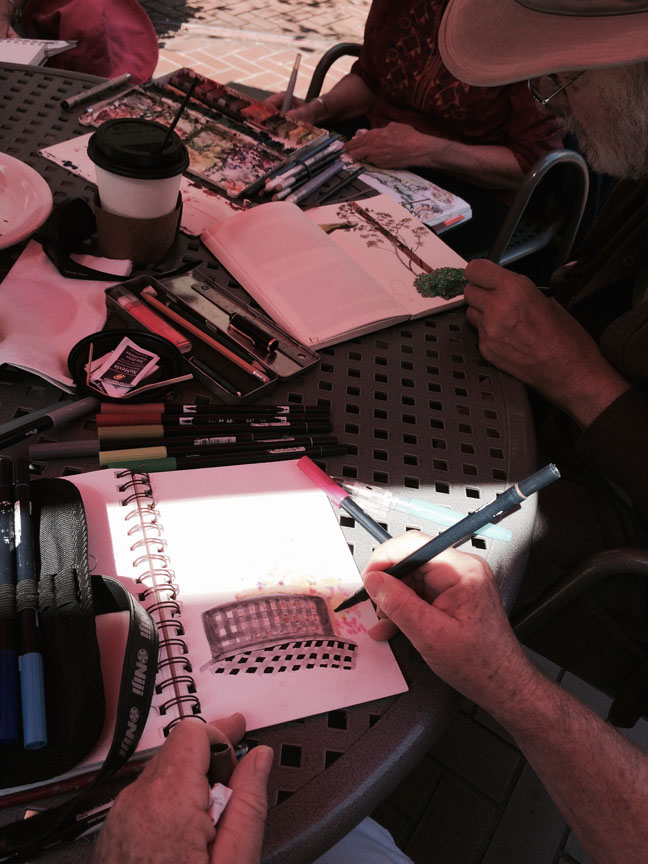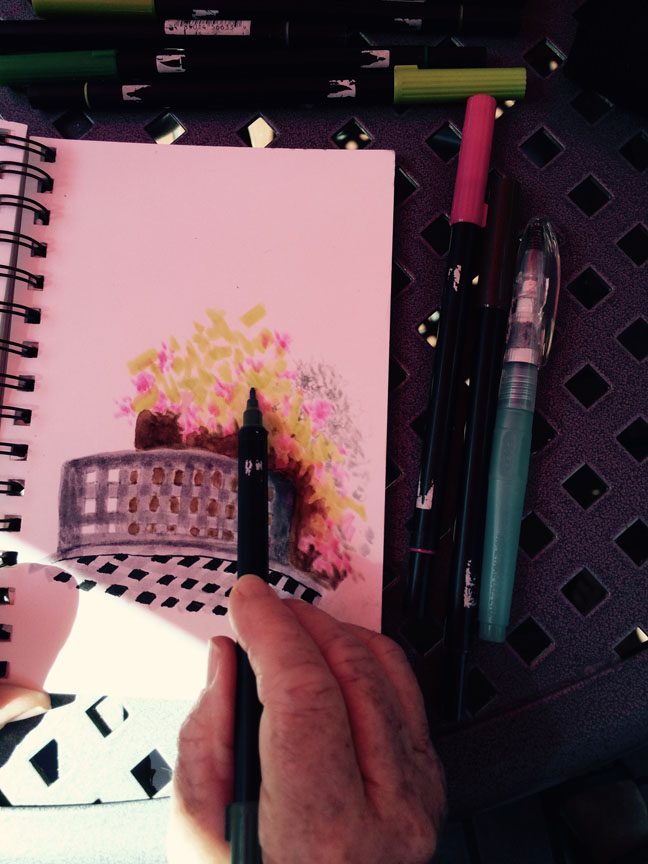 Jan was mesmerized by the graphic patterning in the patio chairs and table; adding the pot of flowers behind made them pop!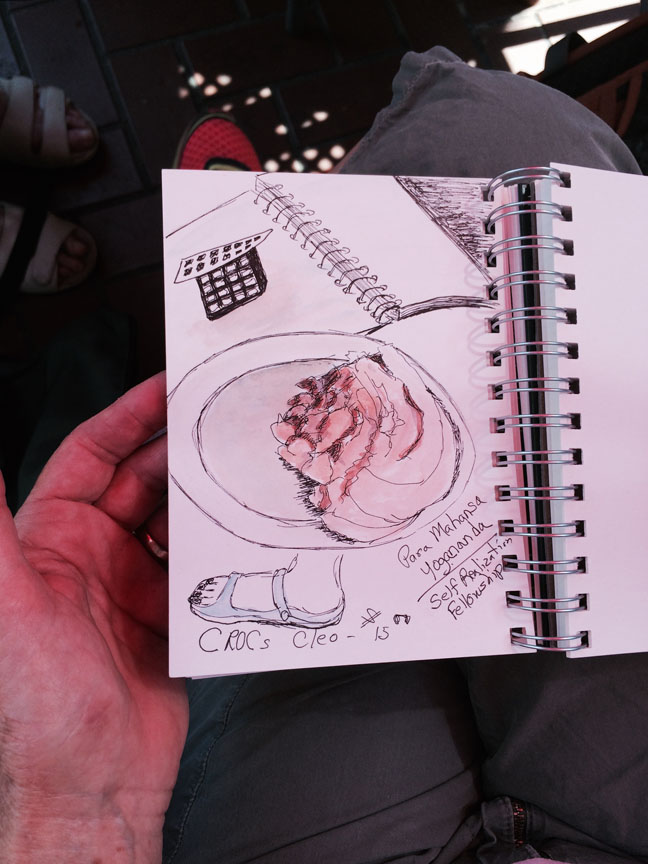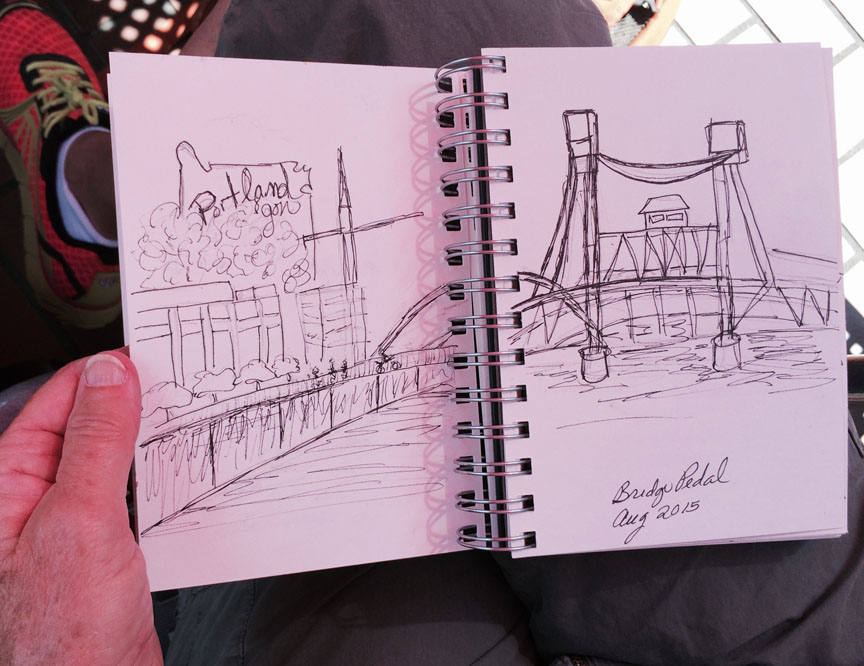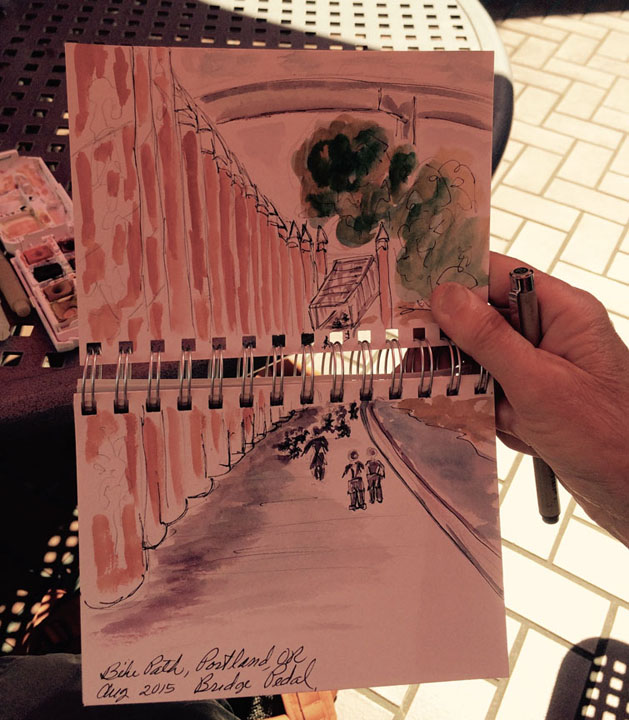 Sandy started out with Jan's chair challenge, sketched Erik's 2nd cinnamon roll, Jane's sandal, the showed us her sketches from the bridge bike ride in Portland she & her husband Hugh did – exciting!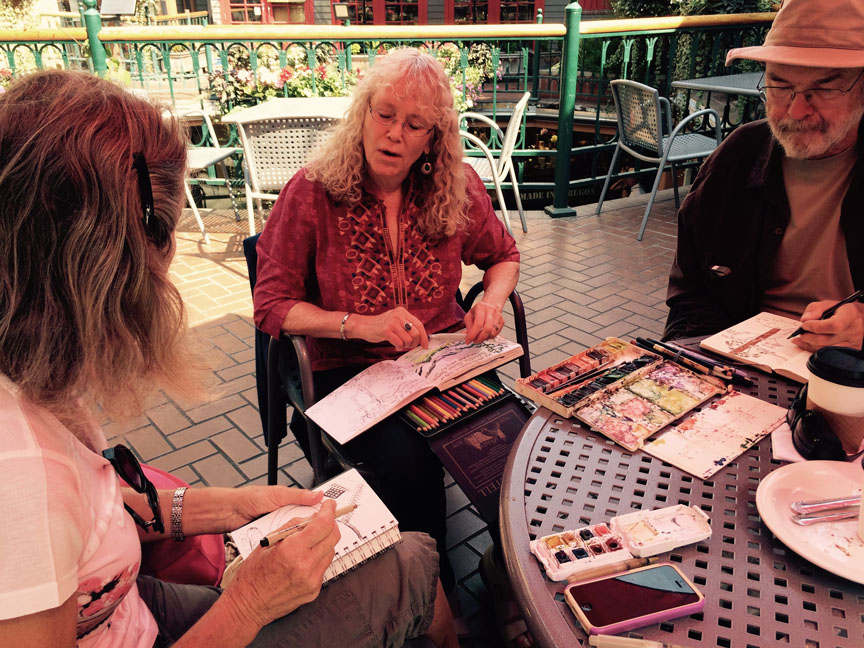 Then Tricia sneaked into the conversation with Sandy (nothing disturbs Erik from his focus!).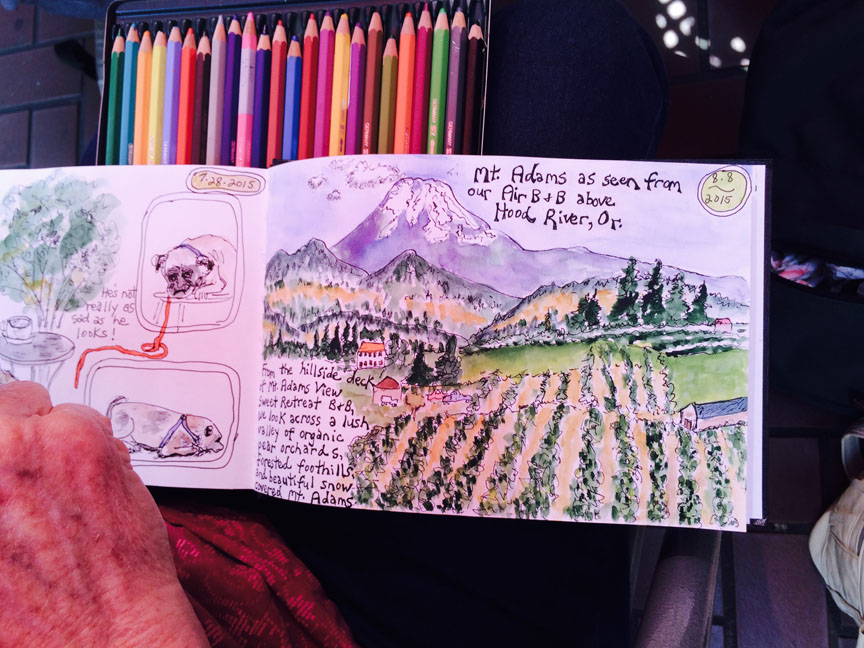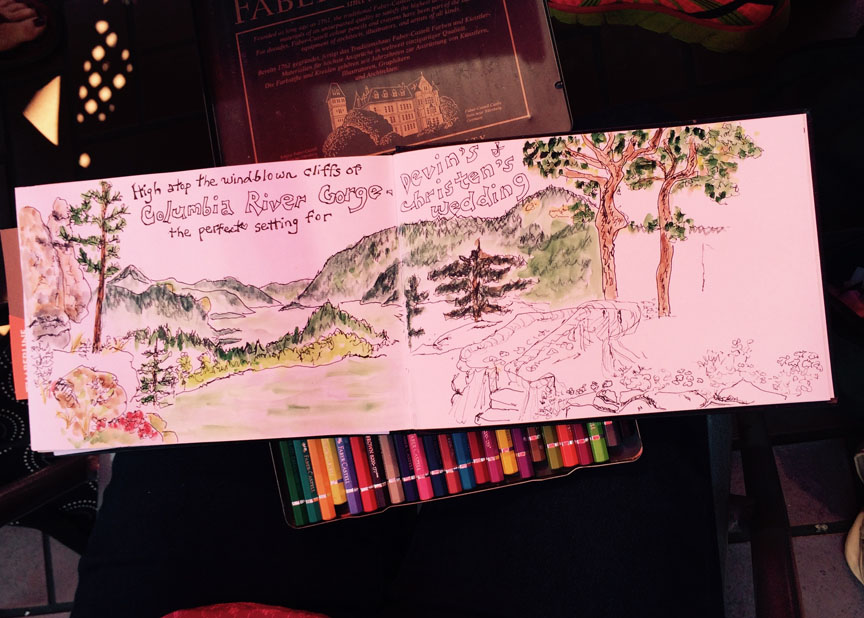 Here are Tricia's latest sketches from her travels about Oregon.