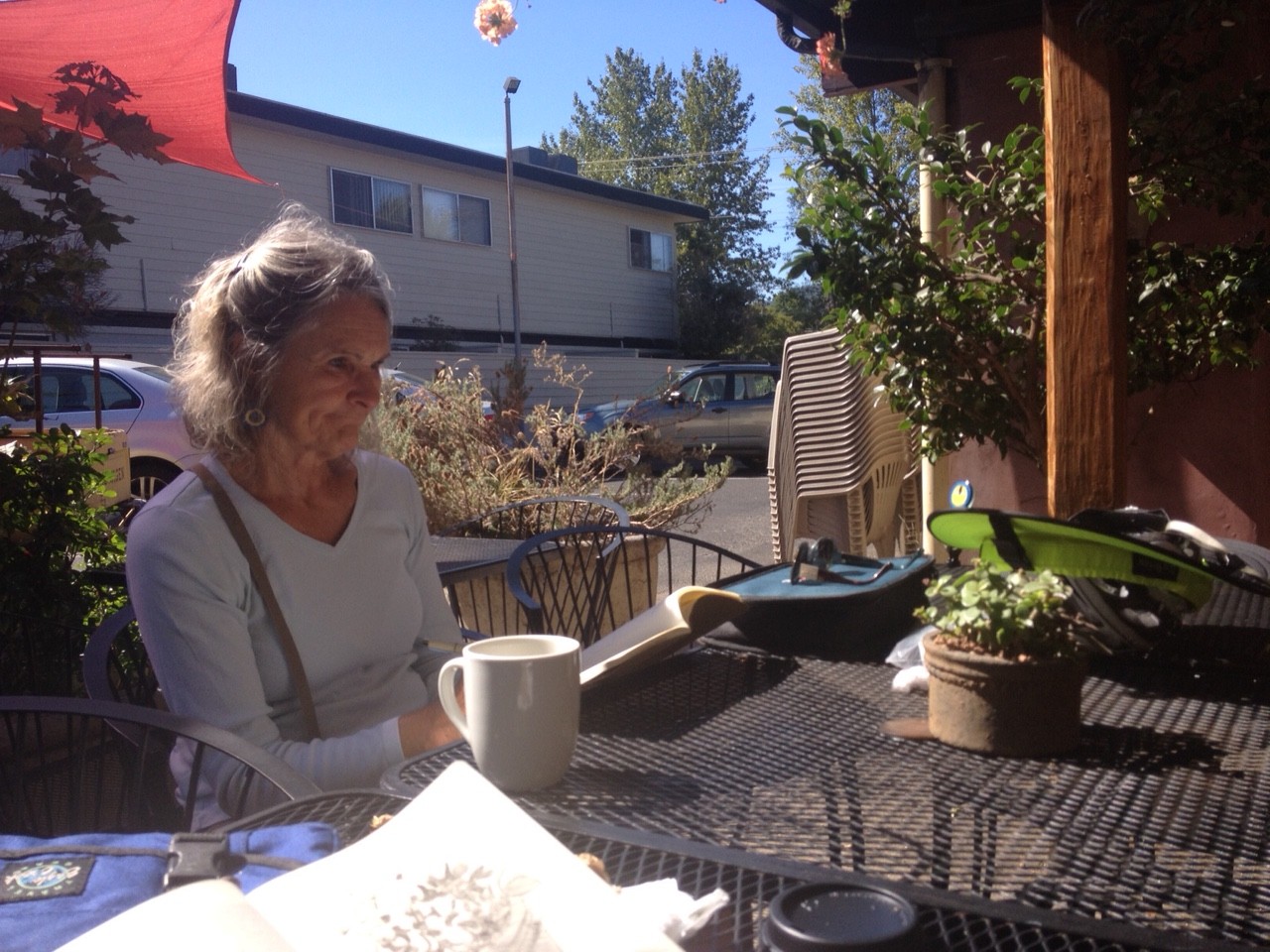 It was an incredibly beautiful morning at the Hideaway bakery on Tuesday.  Sandy and I were the only Top Drawers to show up; we were speculating that it might have been the fault of the beautiful weather.  But the two of us had a very nice conversation on our own.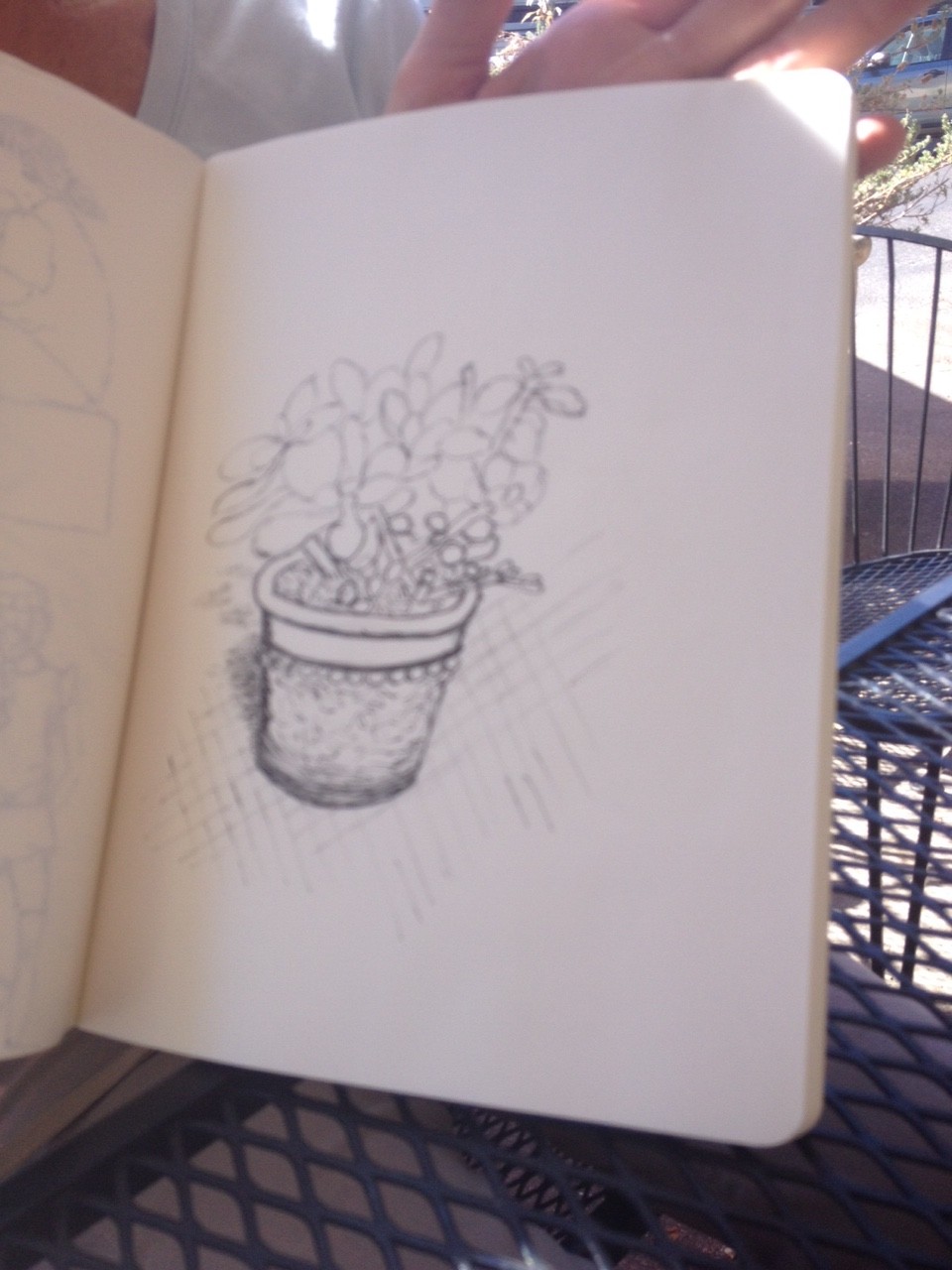 Sandy worked on a nice little drawing of the jade plant on the our table.  She was talking about adding color later.  Erik was a little remiss as usual in getting decent pictures of our work.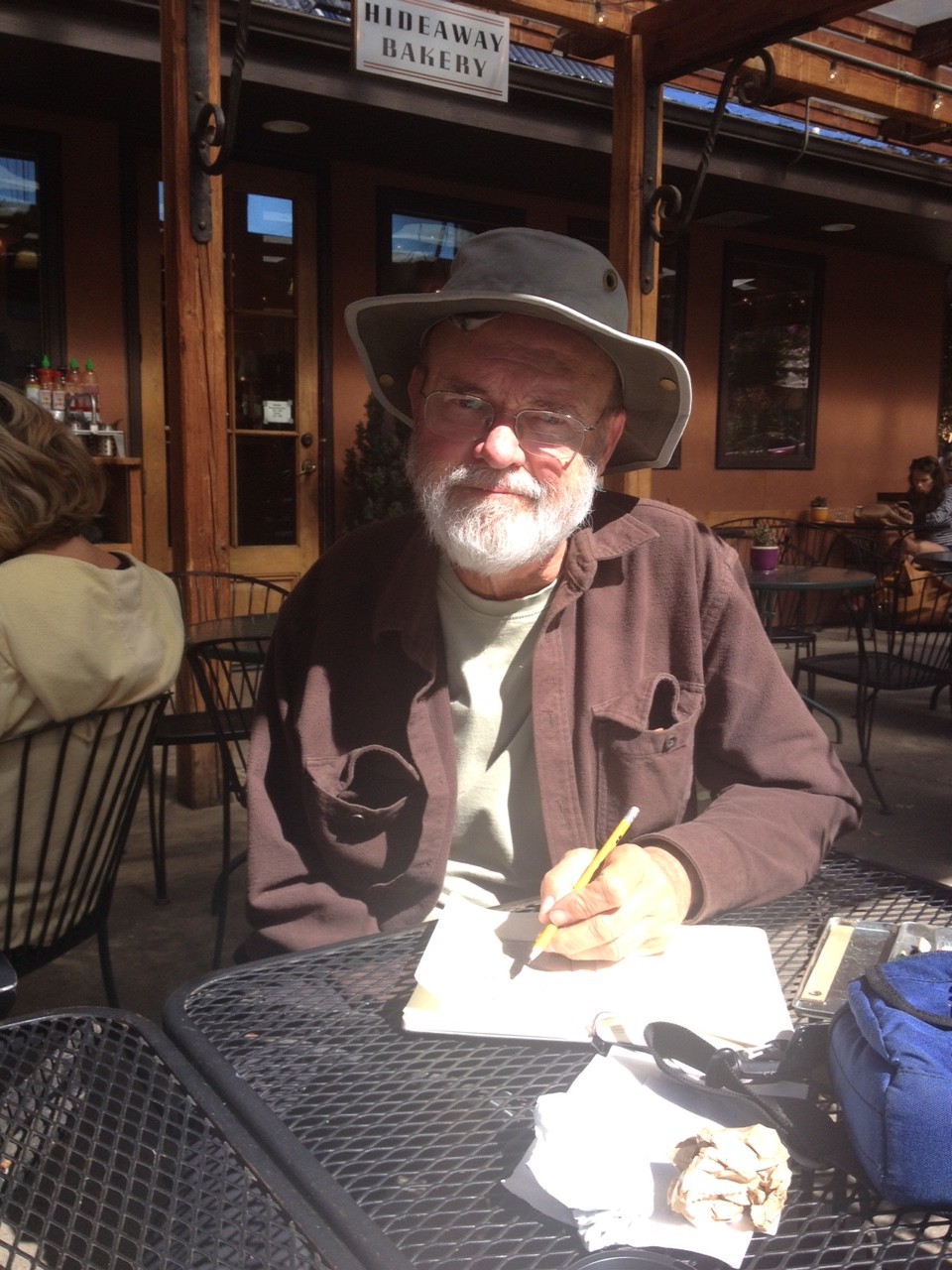 Sandy took a nice picture of me!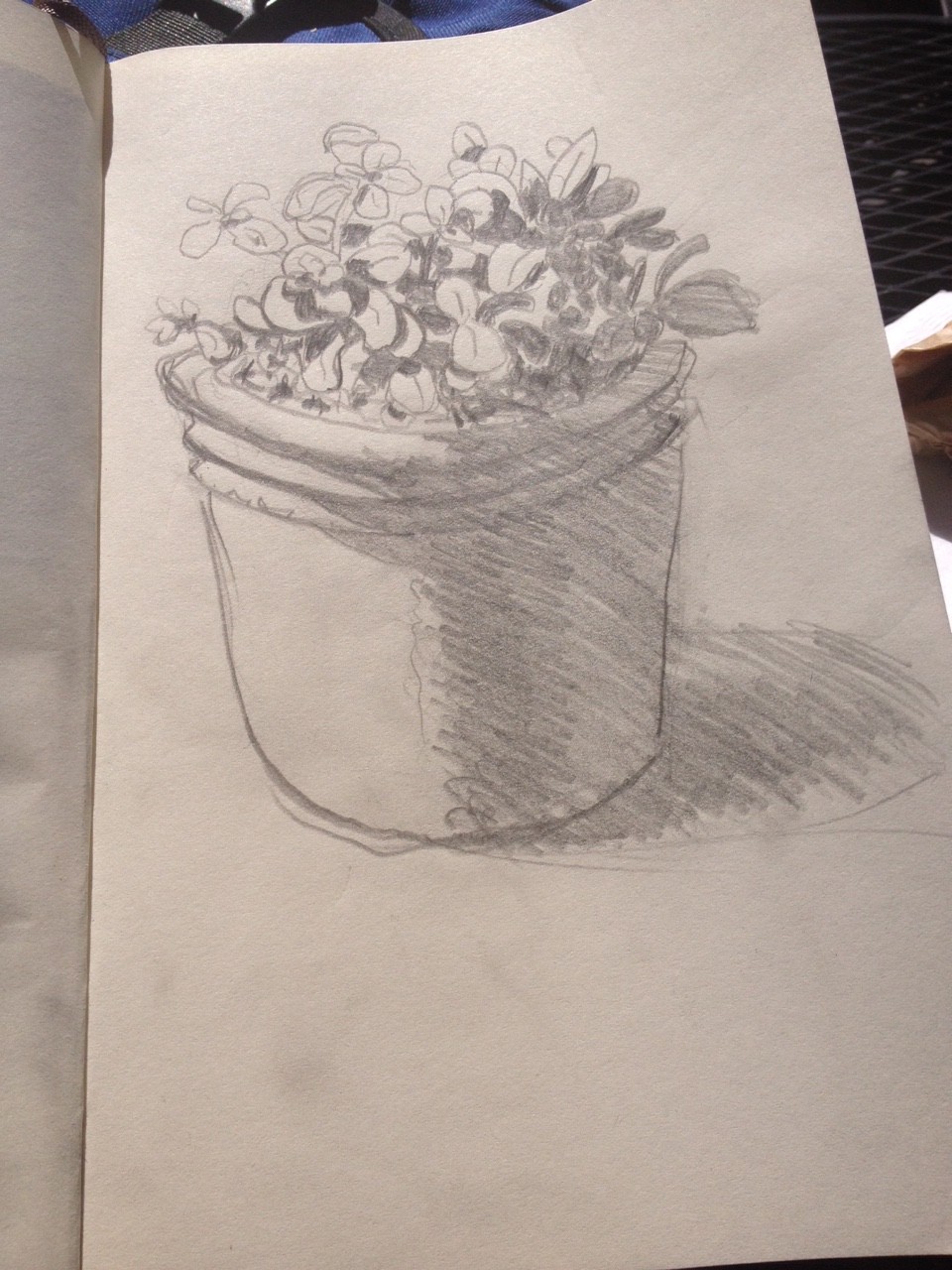 And embarrassingly, my photo of my own work turned out pretty well.