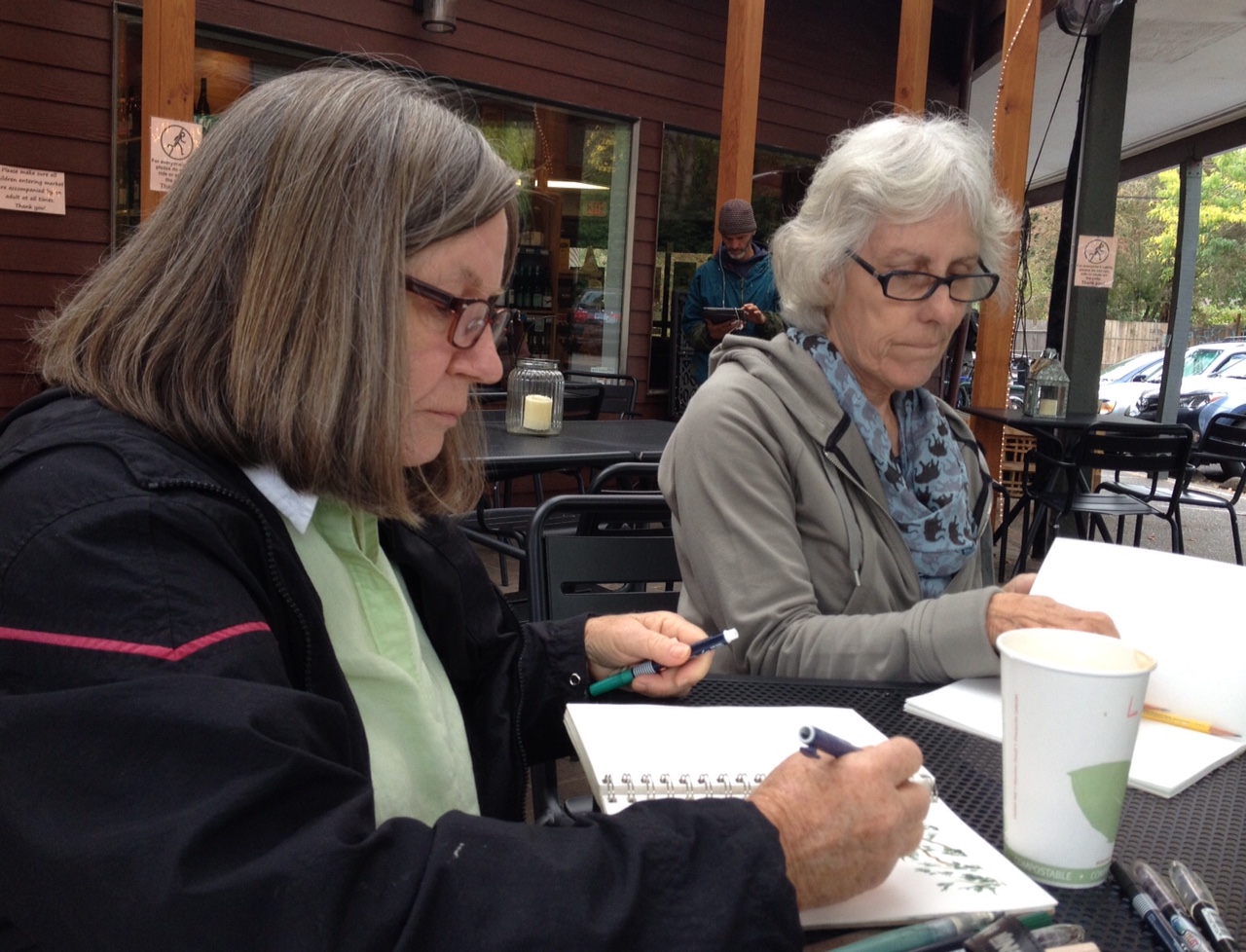 Jan and Barbara were off to a quick start; setting to their respective drawings immediately.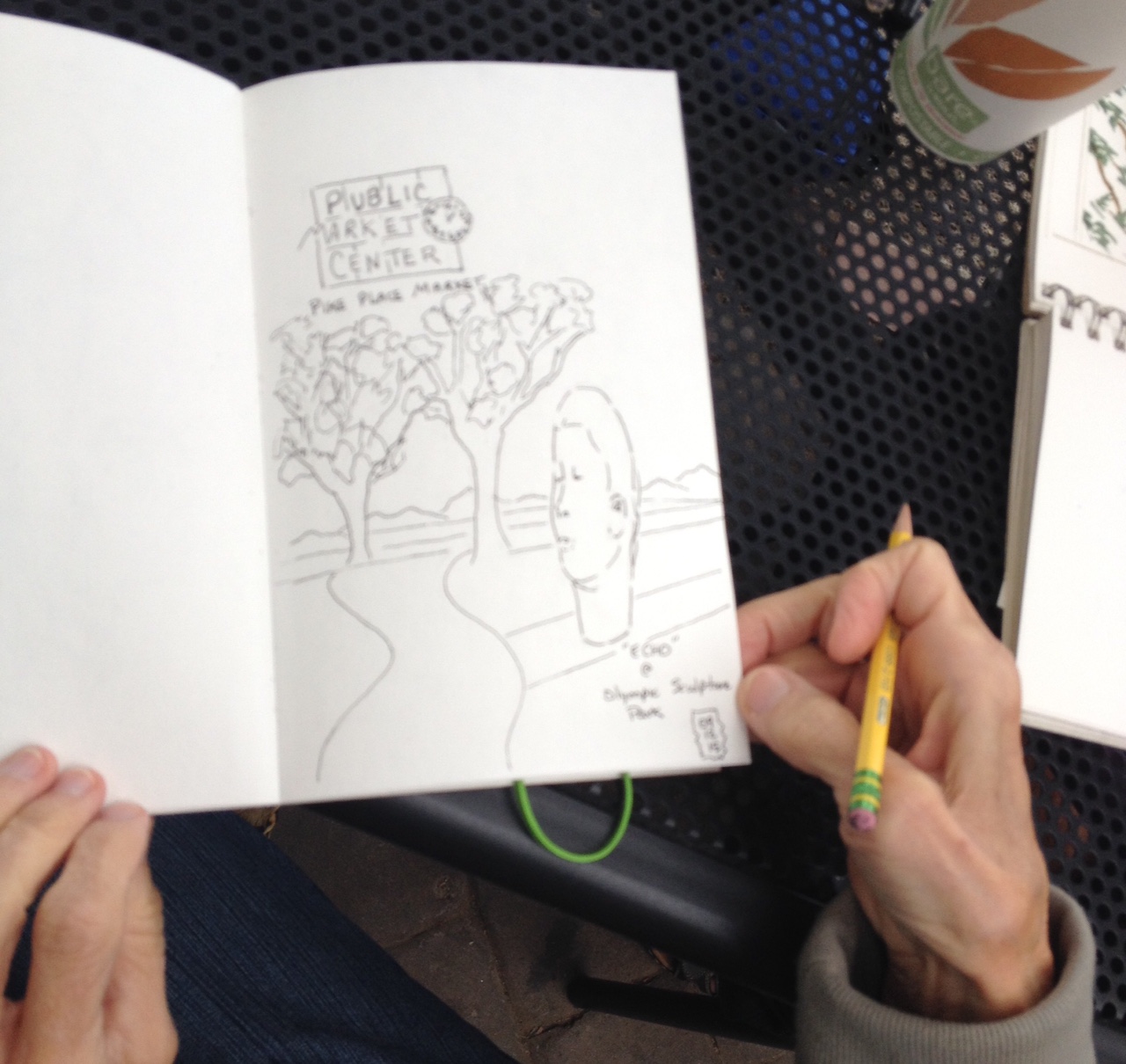 Barbara showed us her drawing of a visit to a giant sculpture head.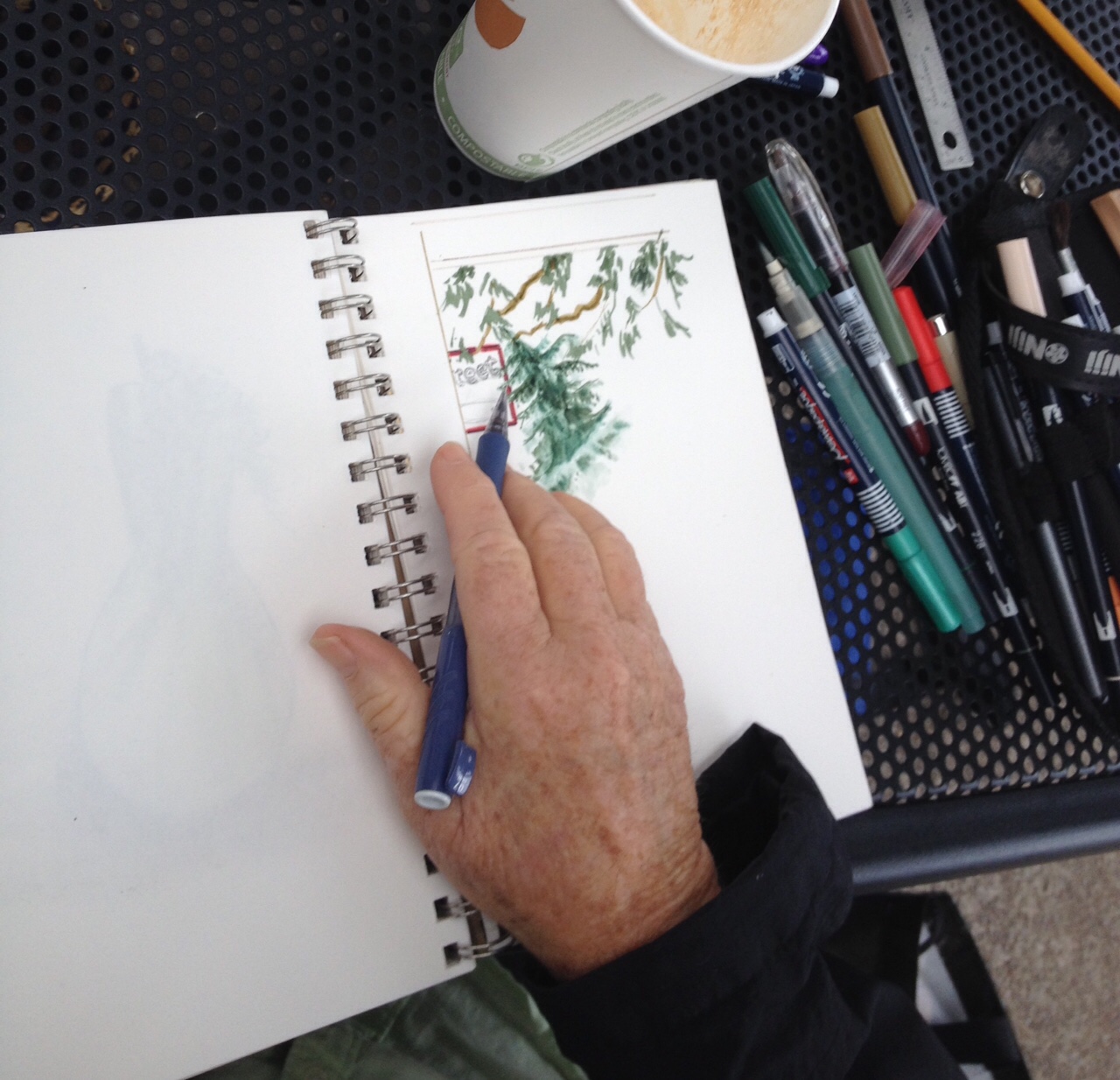 Jan started working on some trees and foliage around the Market sign in front of us.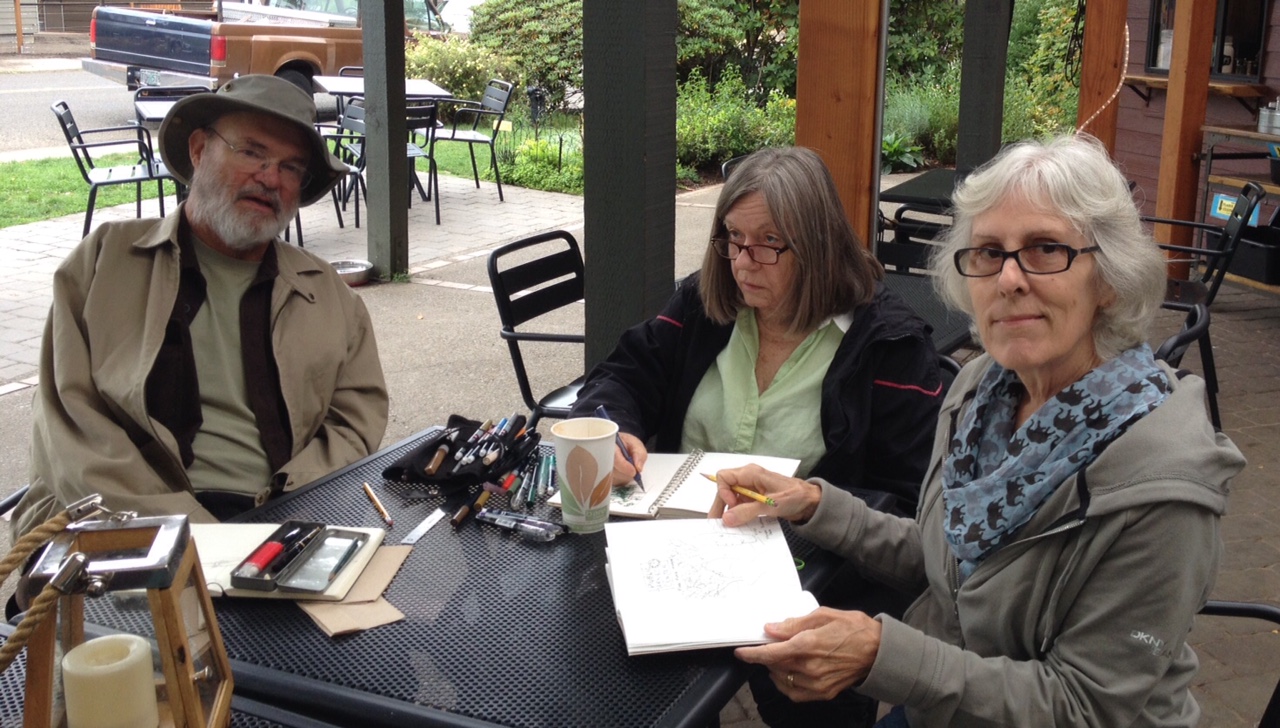 Sandy arrived on her bike Friday to take a picture of two TDs hard at work, and one of them relaxing!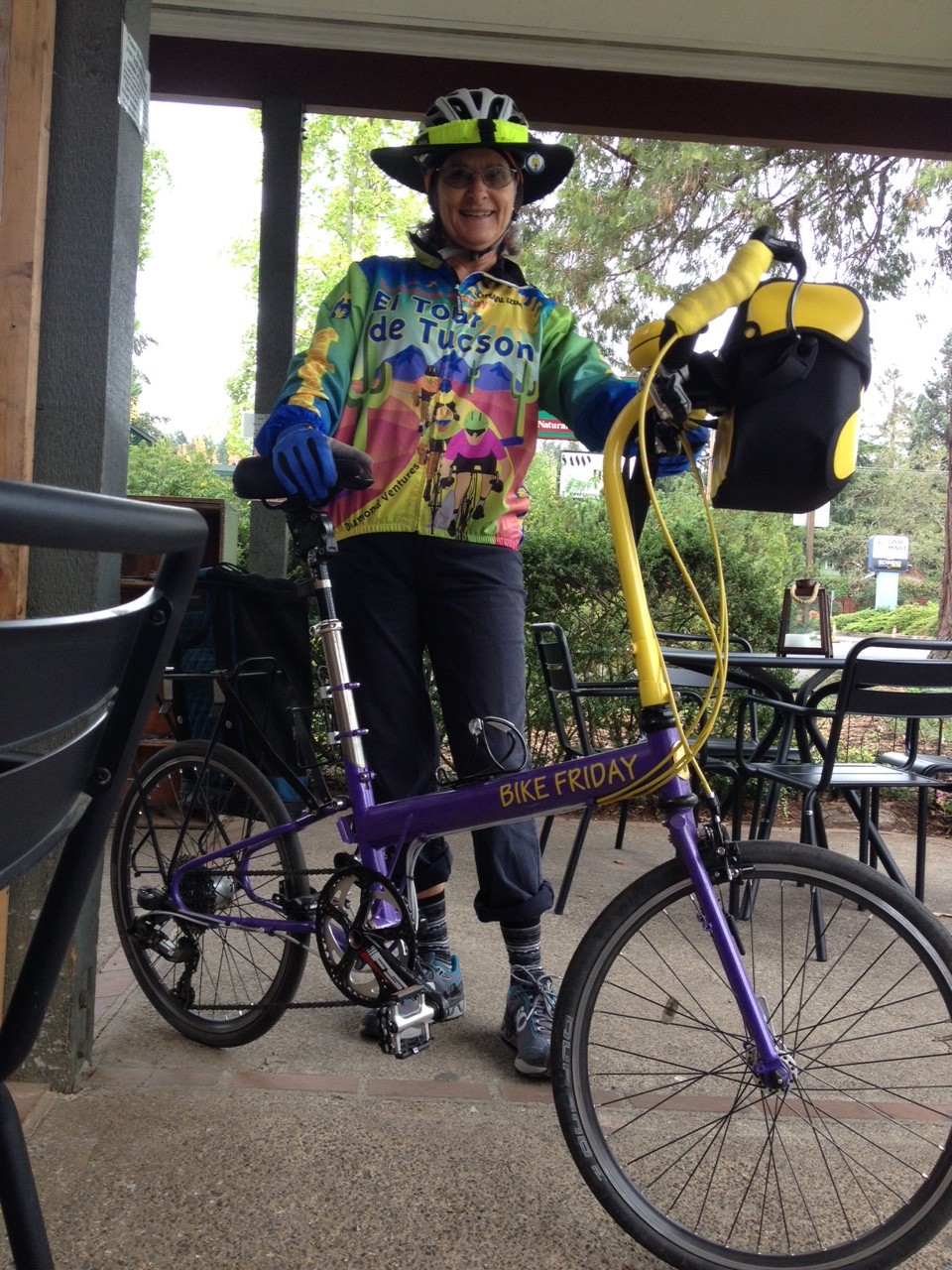 She started drawing the table lamp in front of us, and was frustrated by perspective.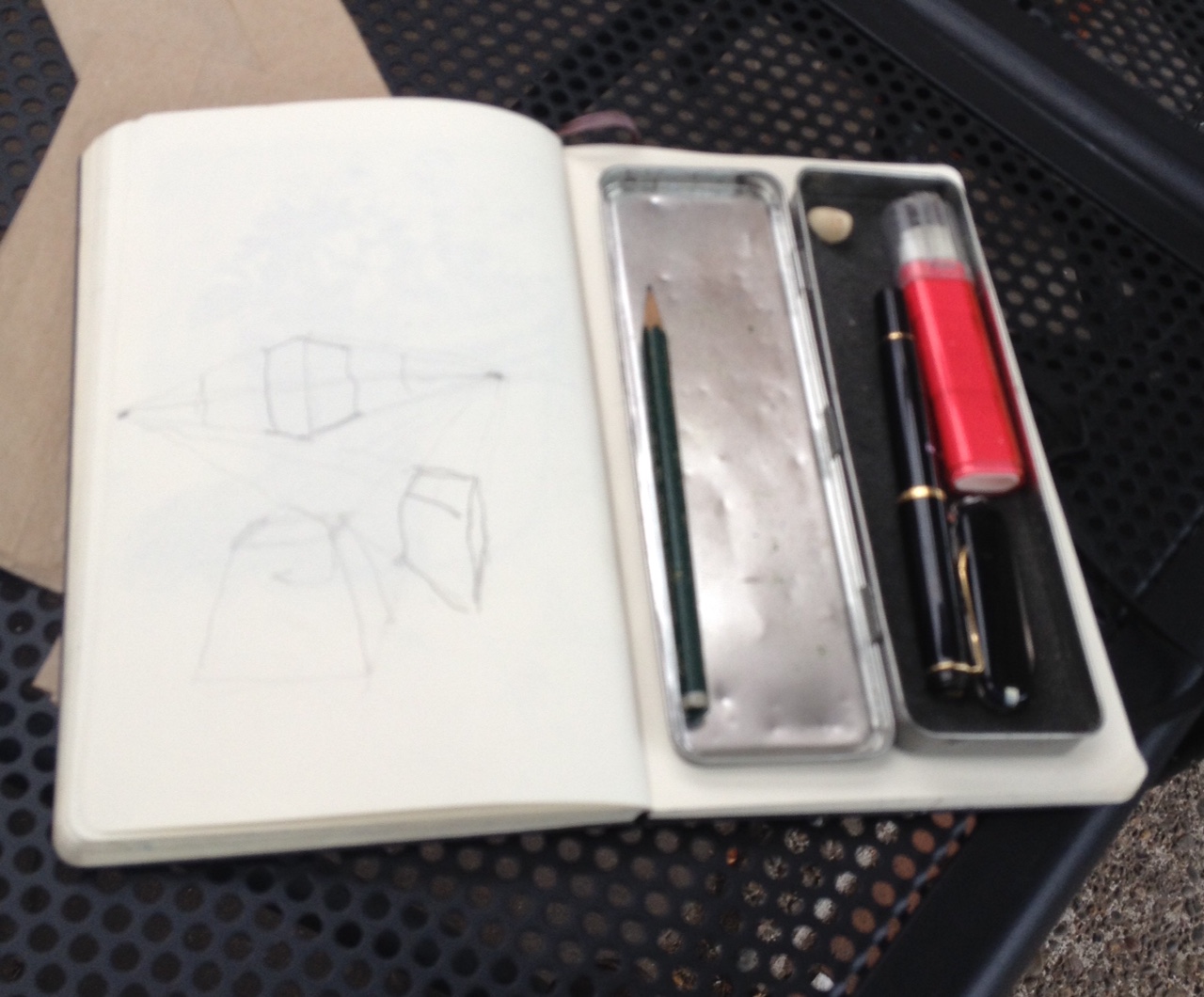 Erik did a couple of short sketches illustrating the basics of one and two point perspective, but we all pretty much decided that since Cezanne's time, there wasn't much to be gained from slavishly using rules of that sort.  Just draw what you see!