New Day Bakery, Eugene, OR
Getting everybody from this group to be in town at the same time is improbable. But Ken & Jane are back from the sketchbook trip in the Umbrian hills of Italy!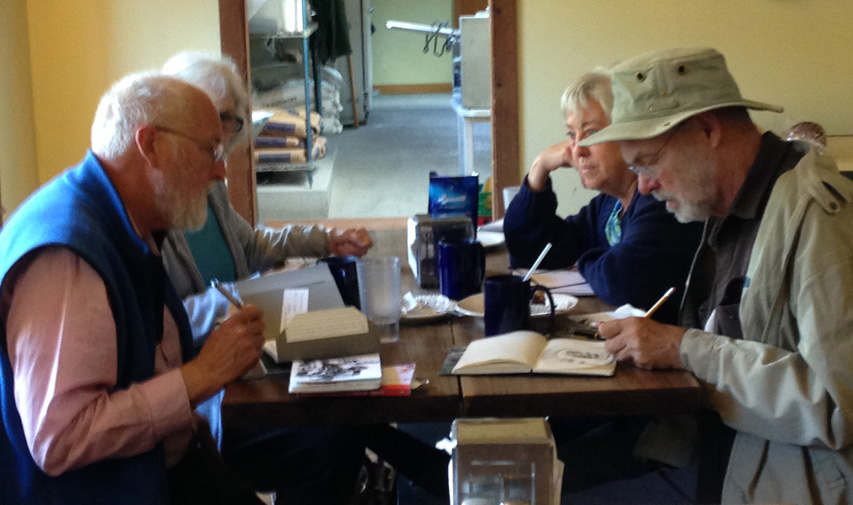 Ken O'Connell, Barbara Sommers, Jane Harrison, & Erik Johnson – all happy to be back together again (Sandy Larkin at the camera).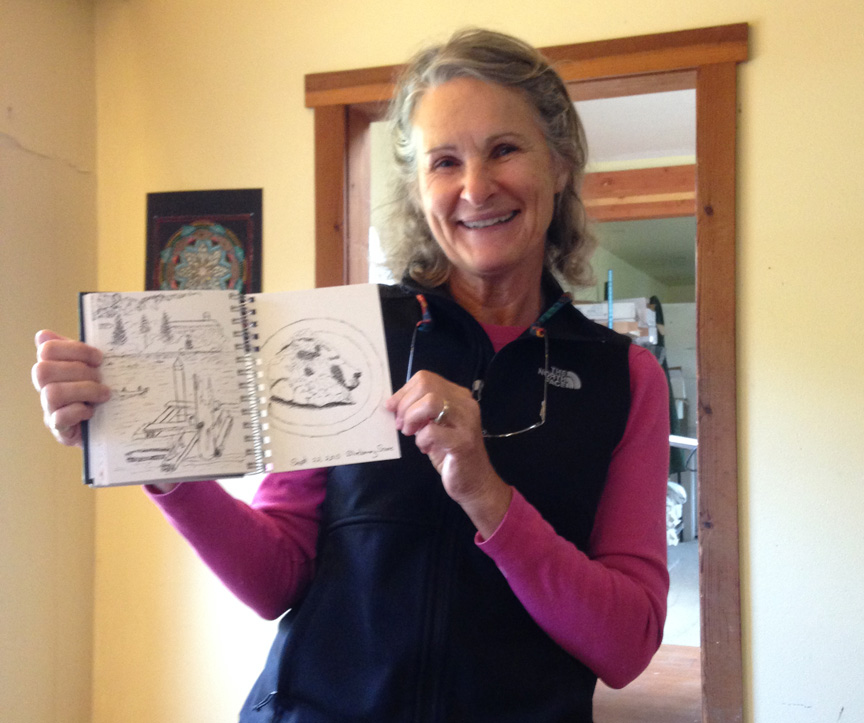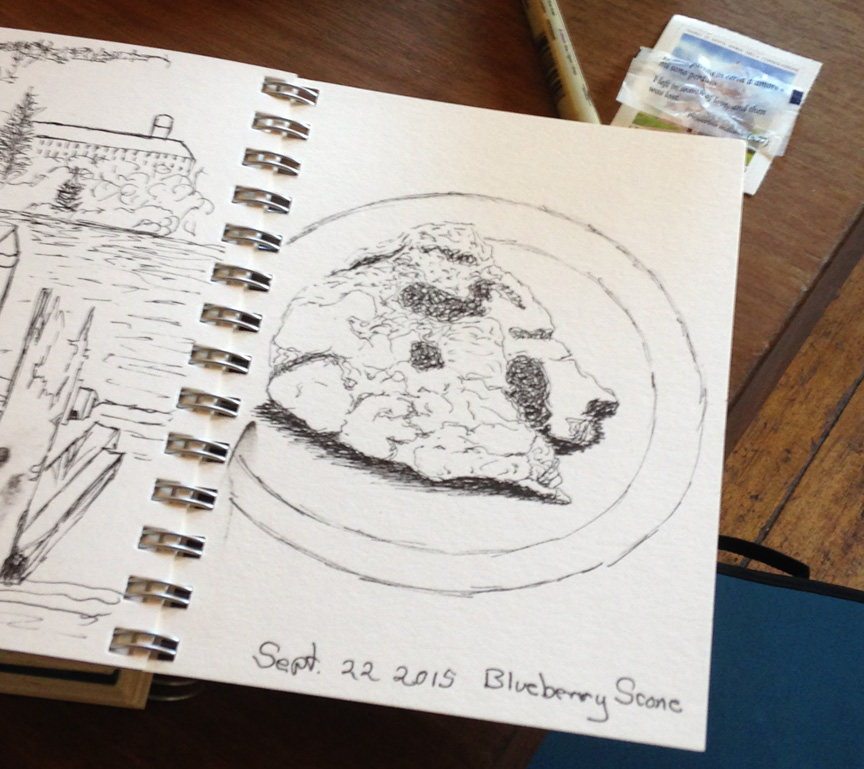 And speaking of Sandy, here she is smiling to have sketched her blueberry scone before she ate it!  Hooray! A tasty triumph!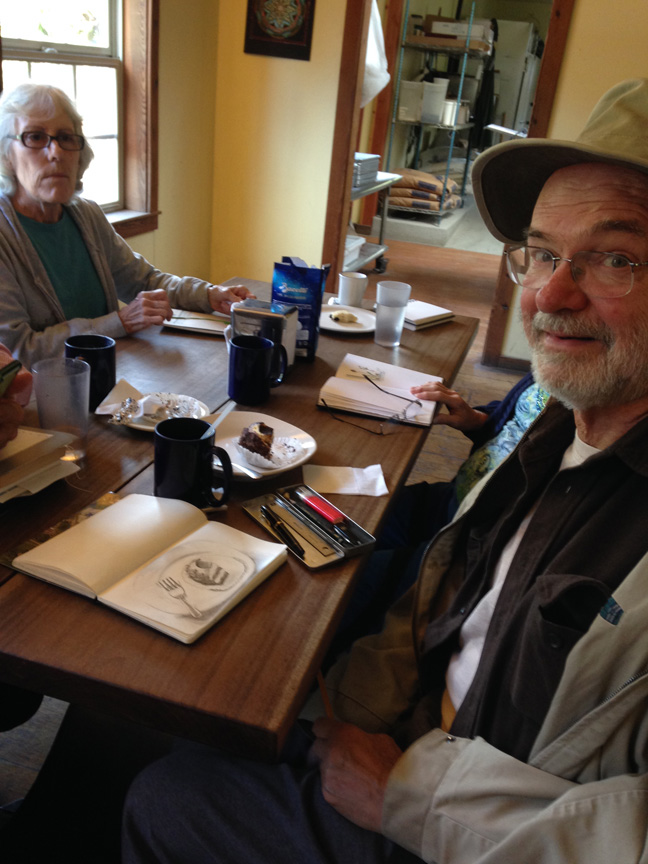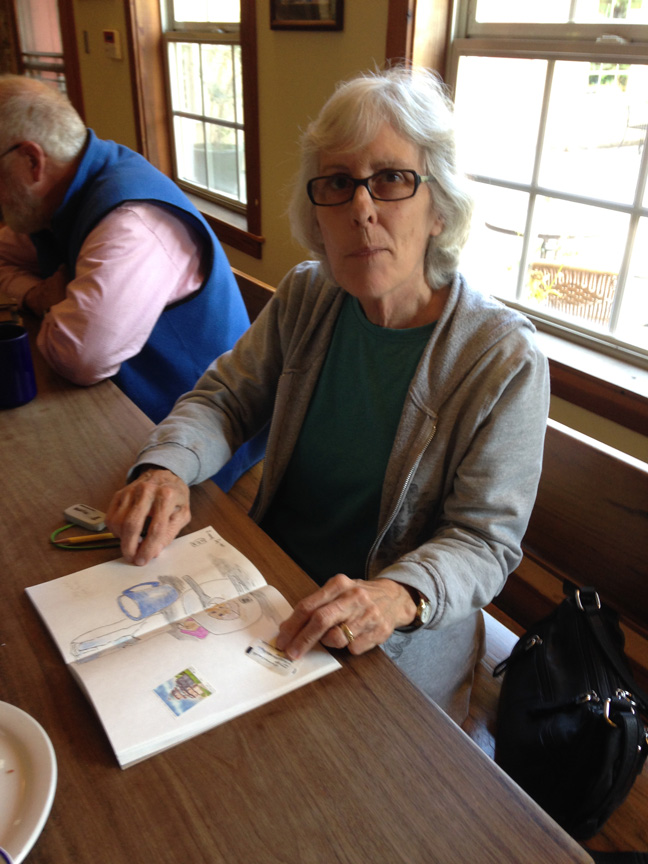 Erik sketched his tiramisu cupcake (!), and Barb sketched what was right in front of her – those rounded-square plates are a challenge.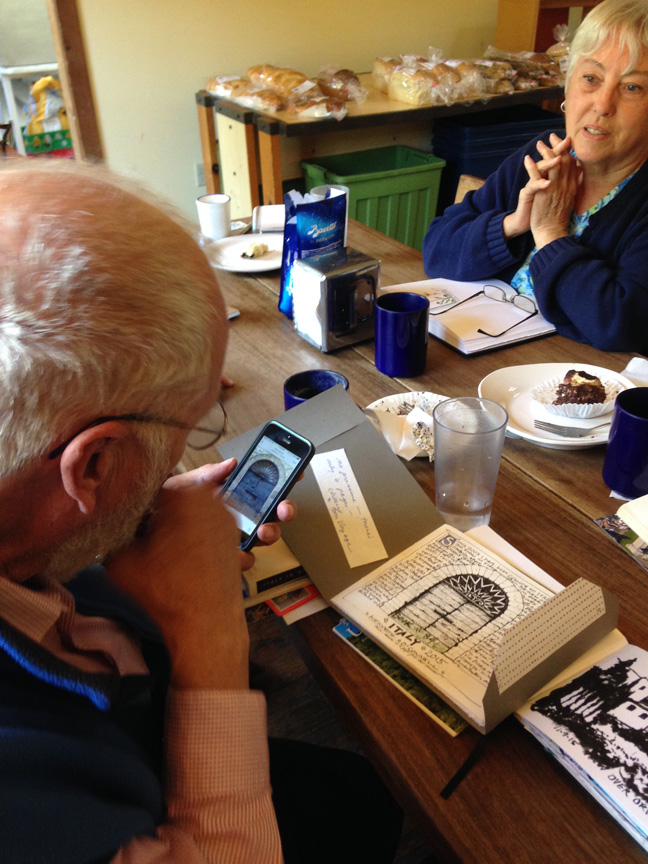 Ken shared his sketchbook from Italy, and showed how a sketch isn't finished until you decide you've added enough dark – more dark!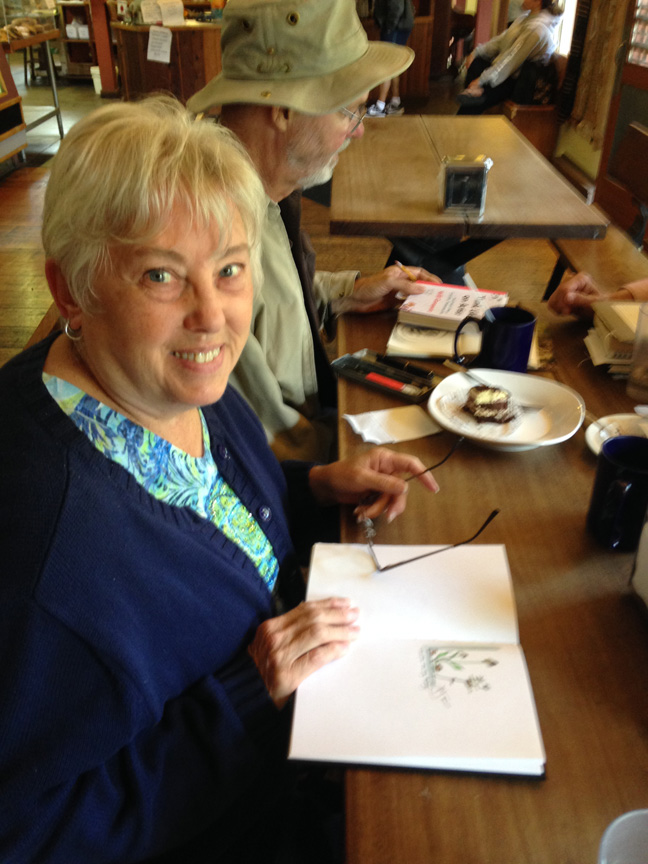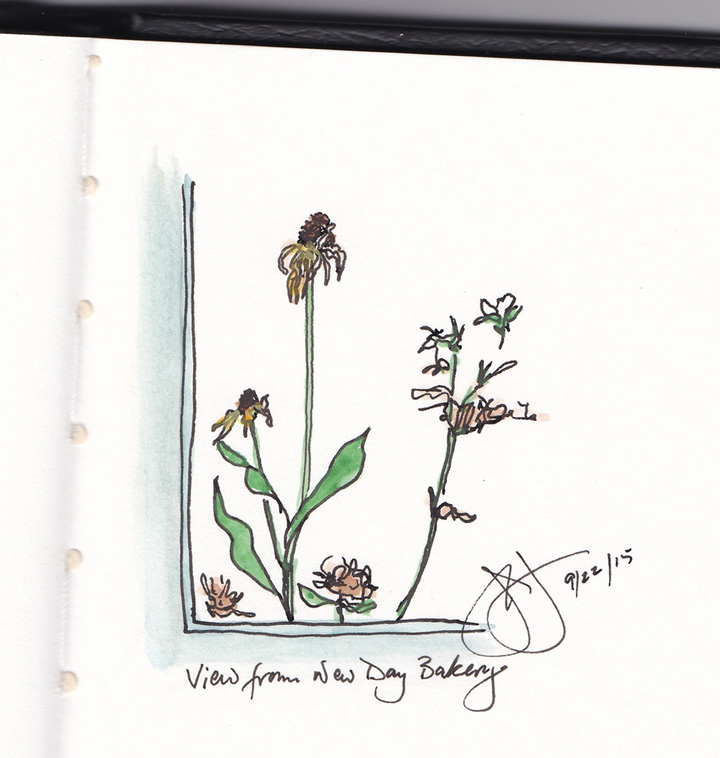 Jane looks perfectly composed, but her sketch from out the window is a little…ah…tweaked in terms of being totally on the level.  Ah, well, it was a loooonnngggg trip home. Welcome back.