Market of Choice, 29th & Willamette, Eugene, OR
We'd announced our meeting was a gelato tasting at MOC…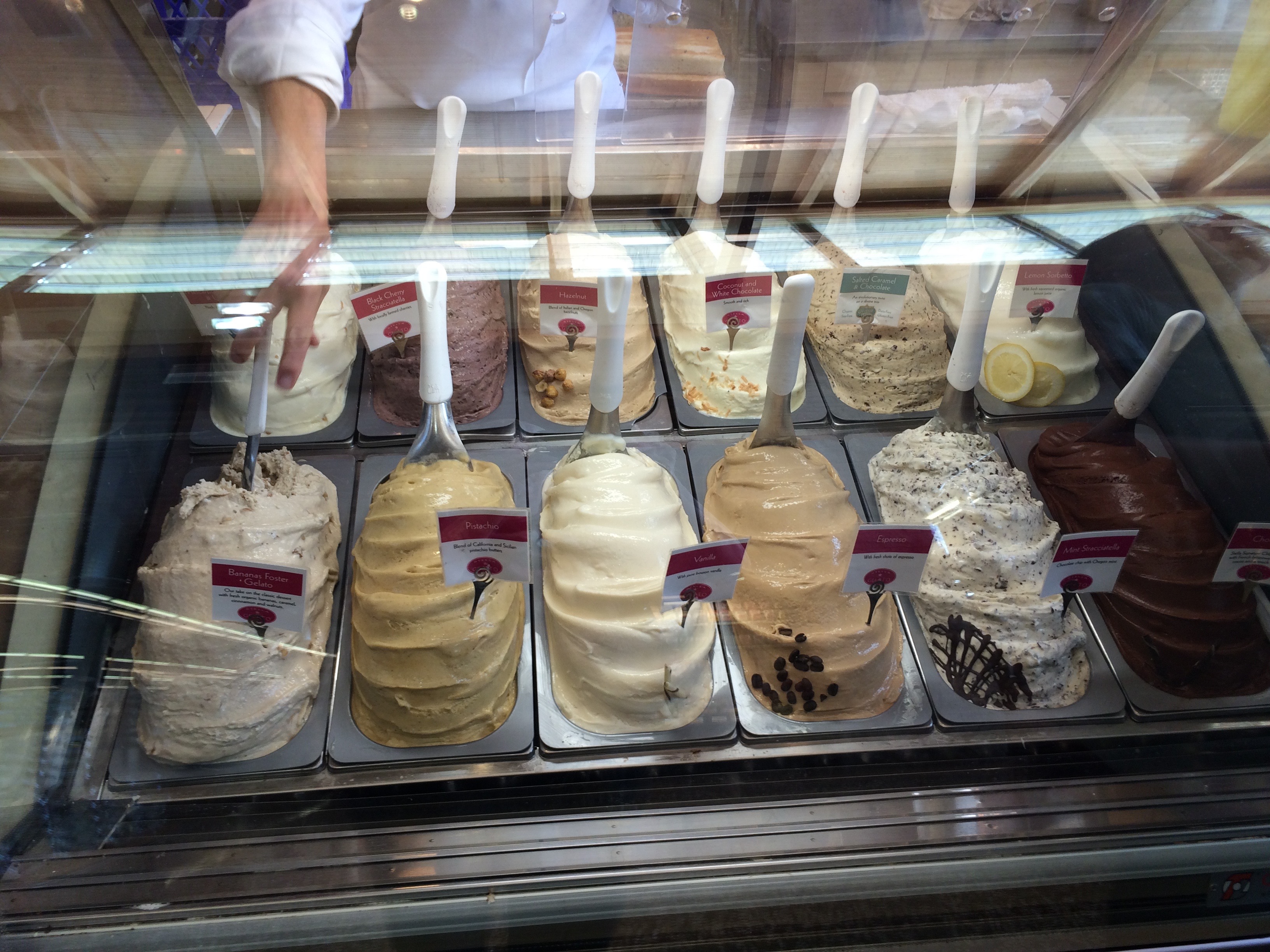 and there it was, alright. But it's too early to eat gelato at 9:30 a.m., we decided.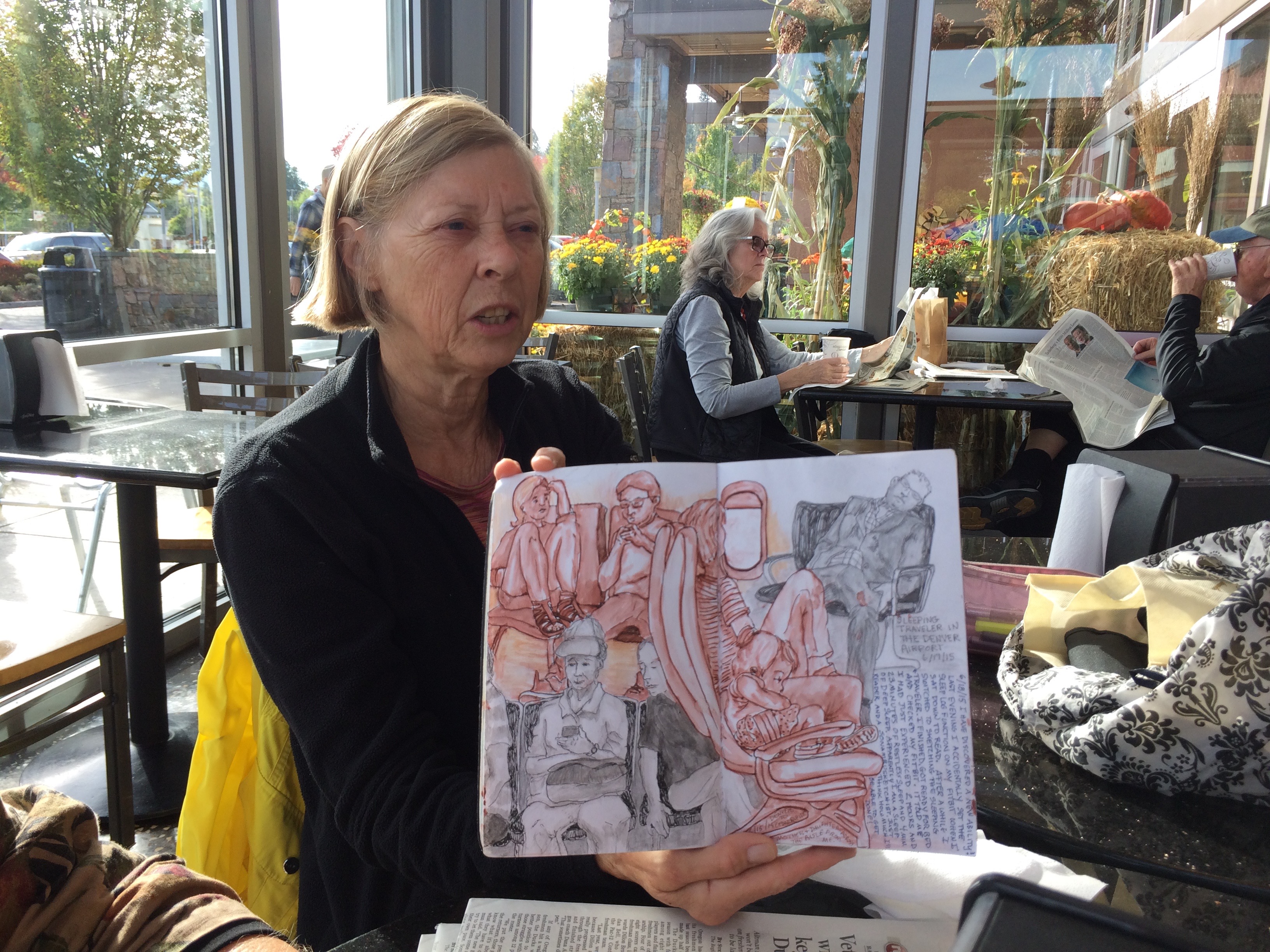 So the "Barb-wires" (Barb Shirk & Barb Sommers) started us off artistically by showing work they'd done recently.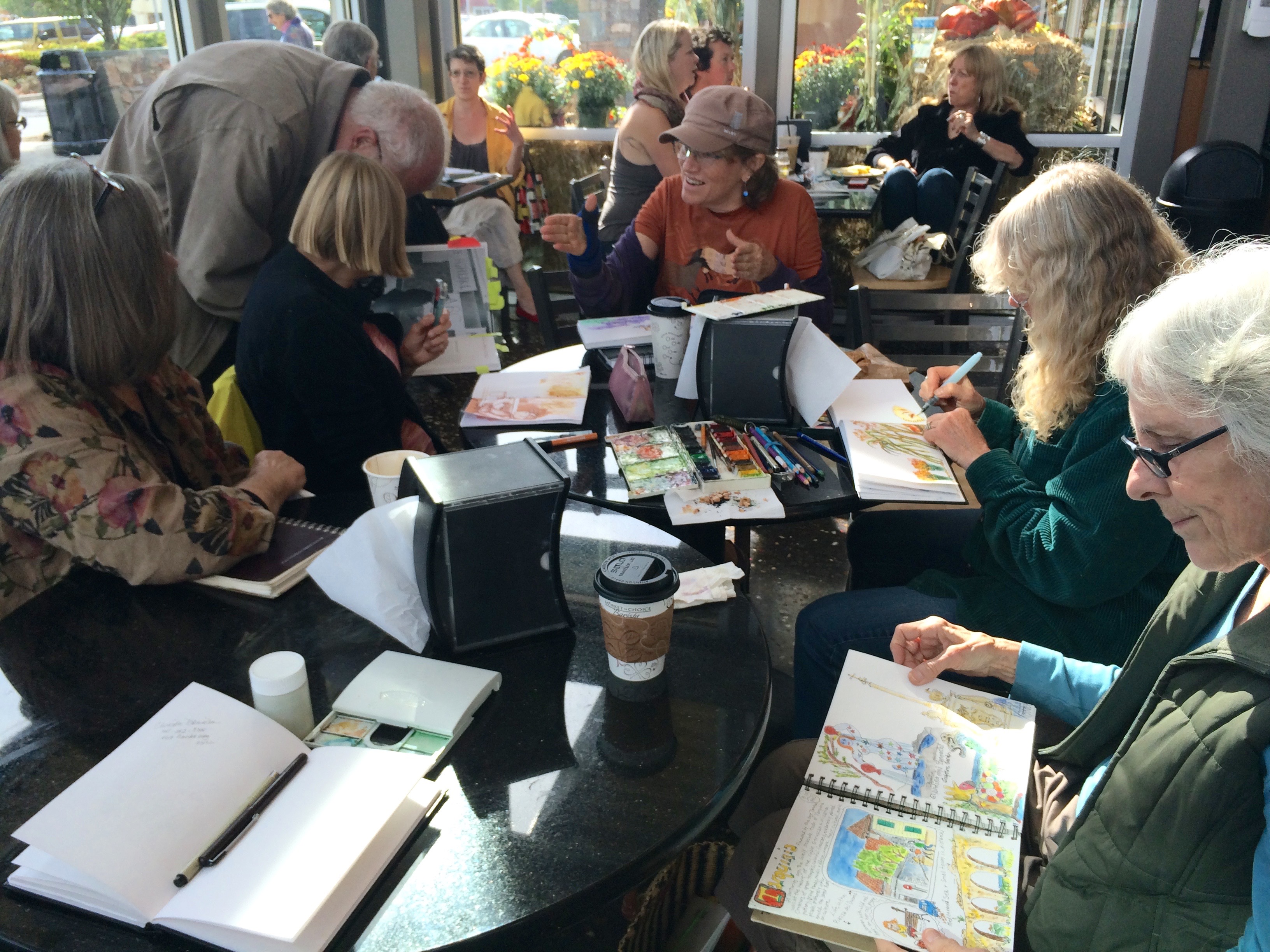 Ken, as usual, had a book he just had to share – this on letters from famous people. Jan, Barb Shirk, Penelope were fascinated. Tricia and Barb Sommers were otherwise occupied.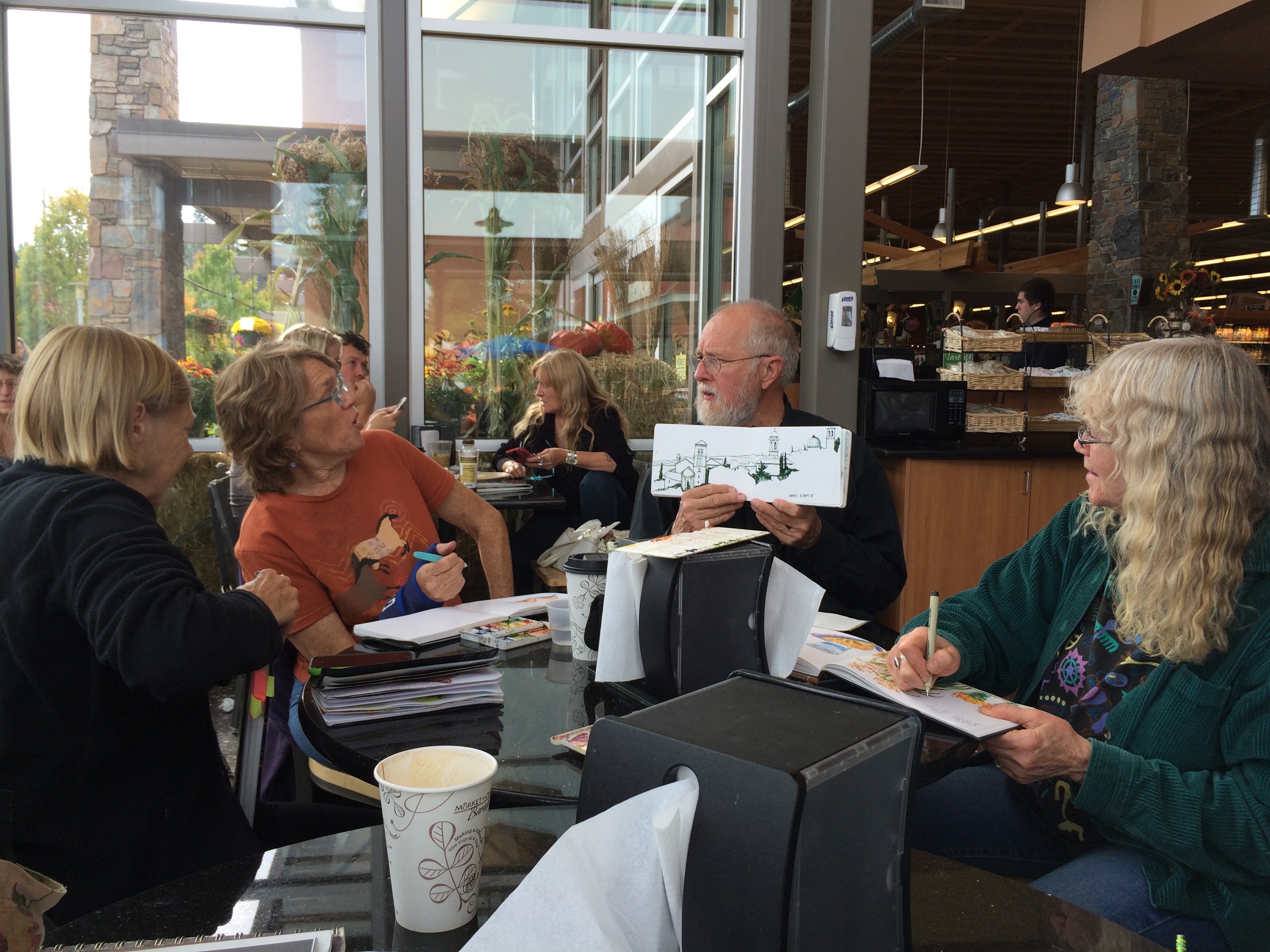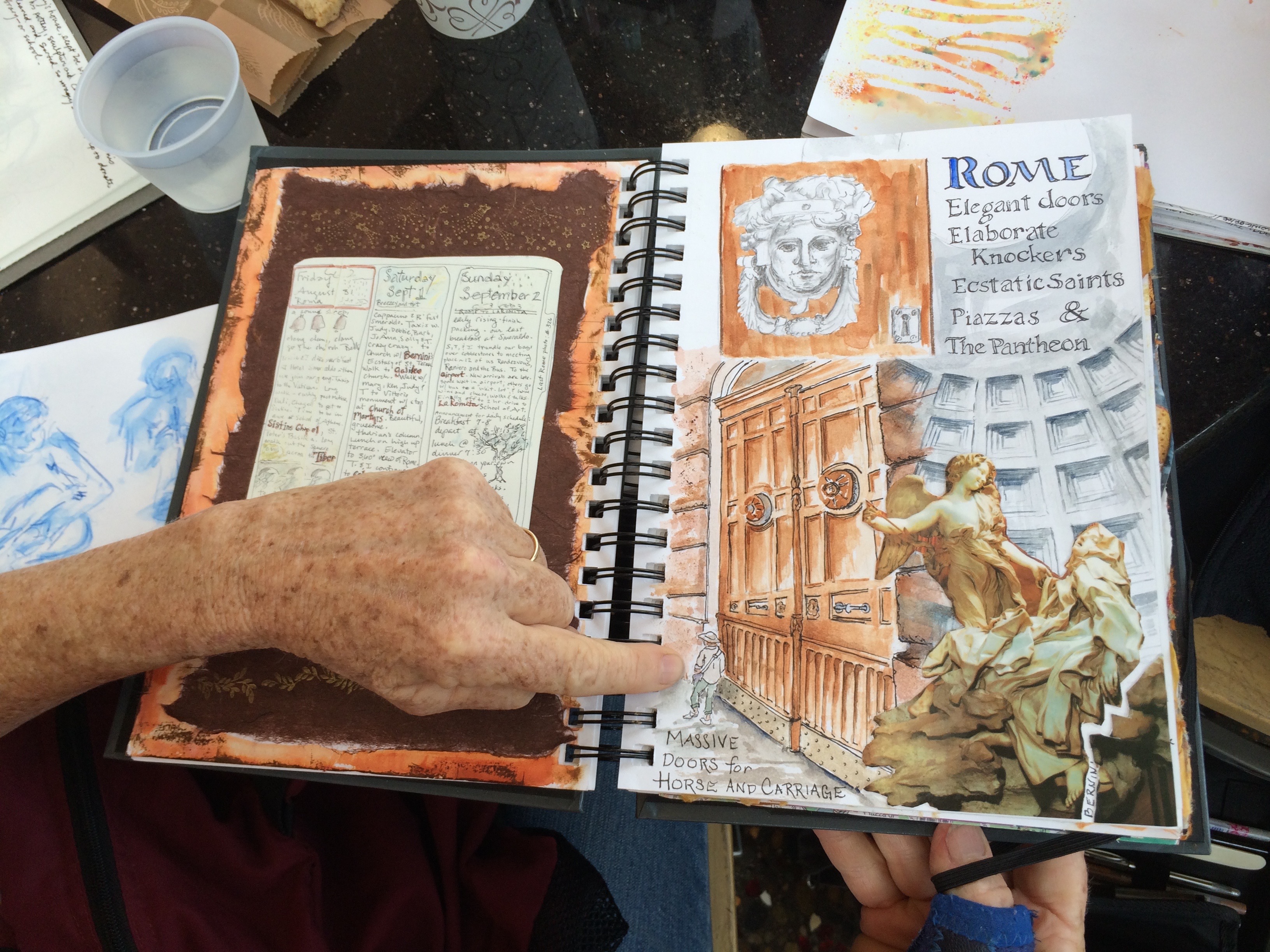 Then Ken & Penelope joined in with work they'd been doing.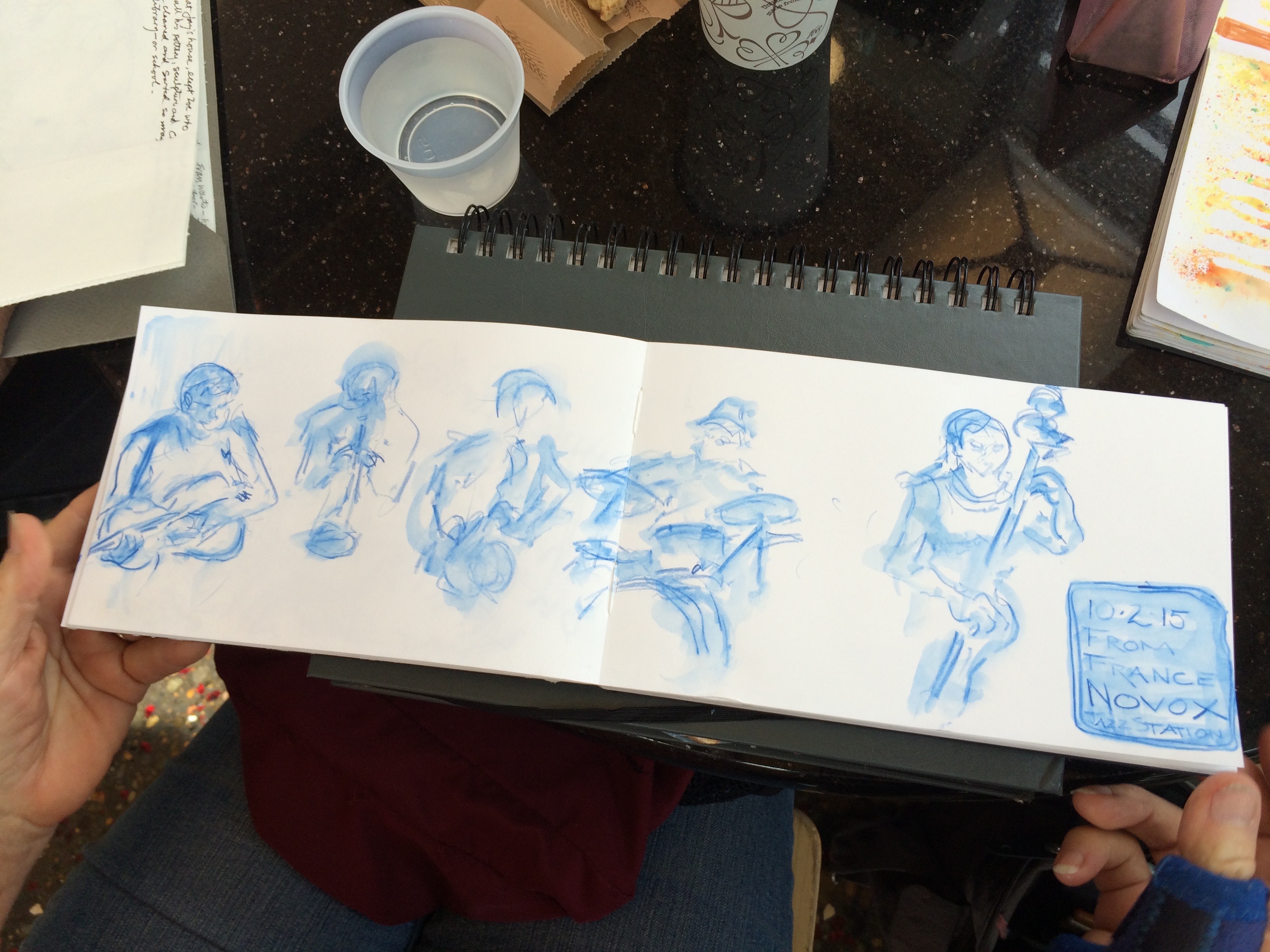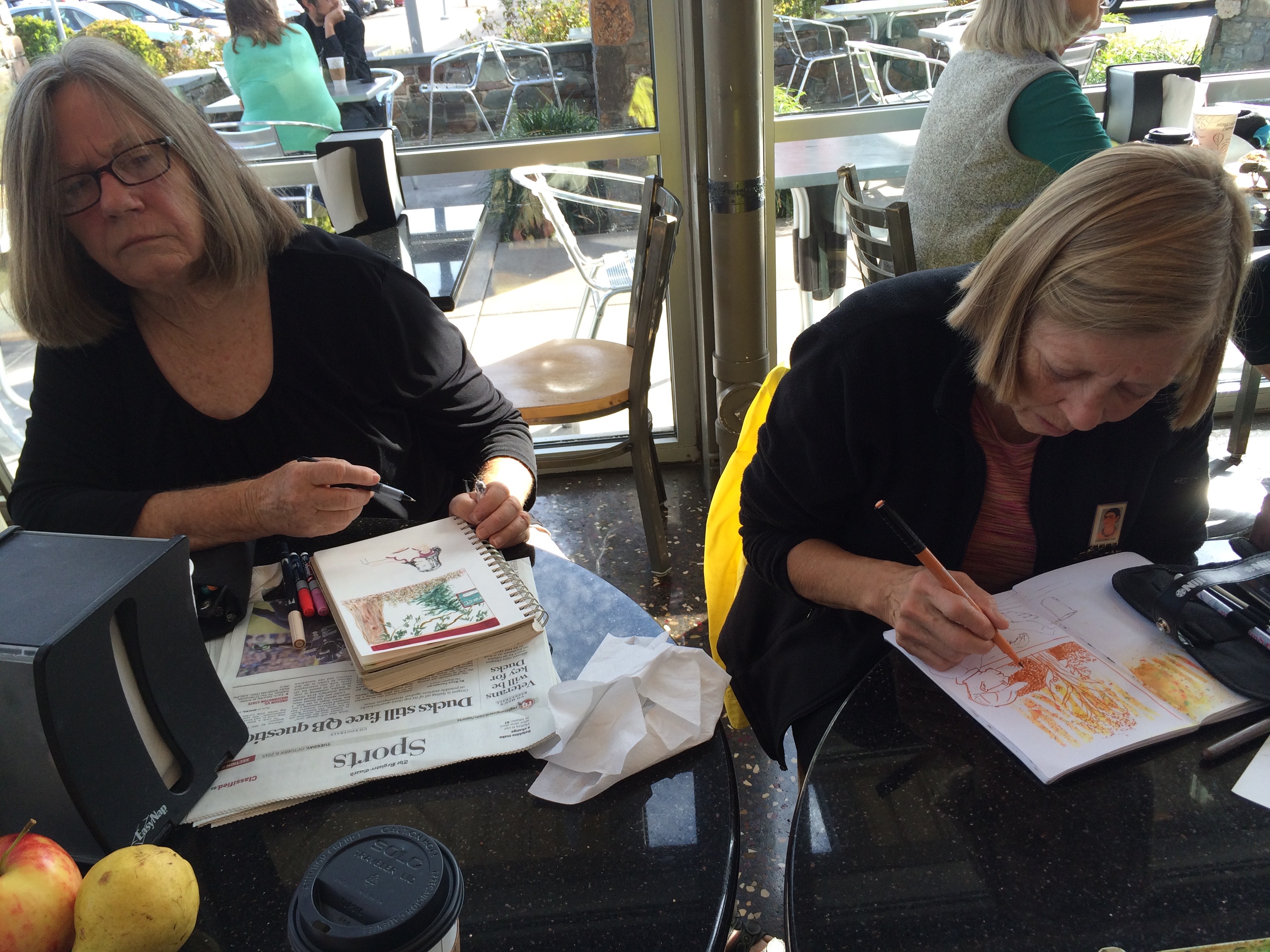 Penelope also shared her page of people, which was also the current focus of sketching for Jan and Barb Shirk.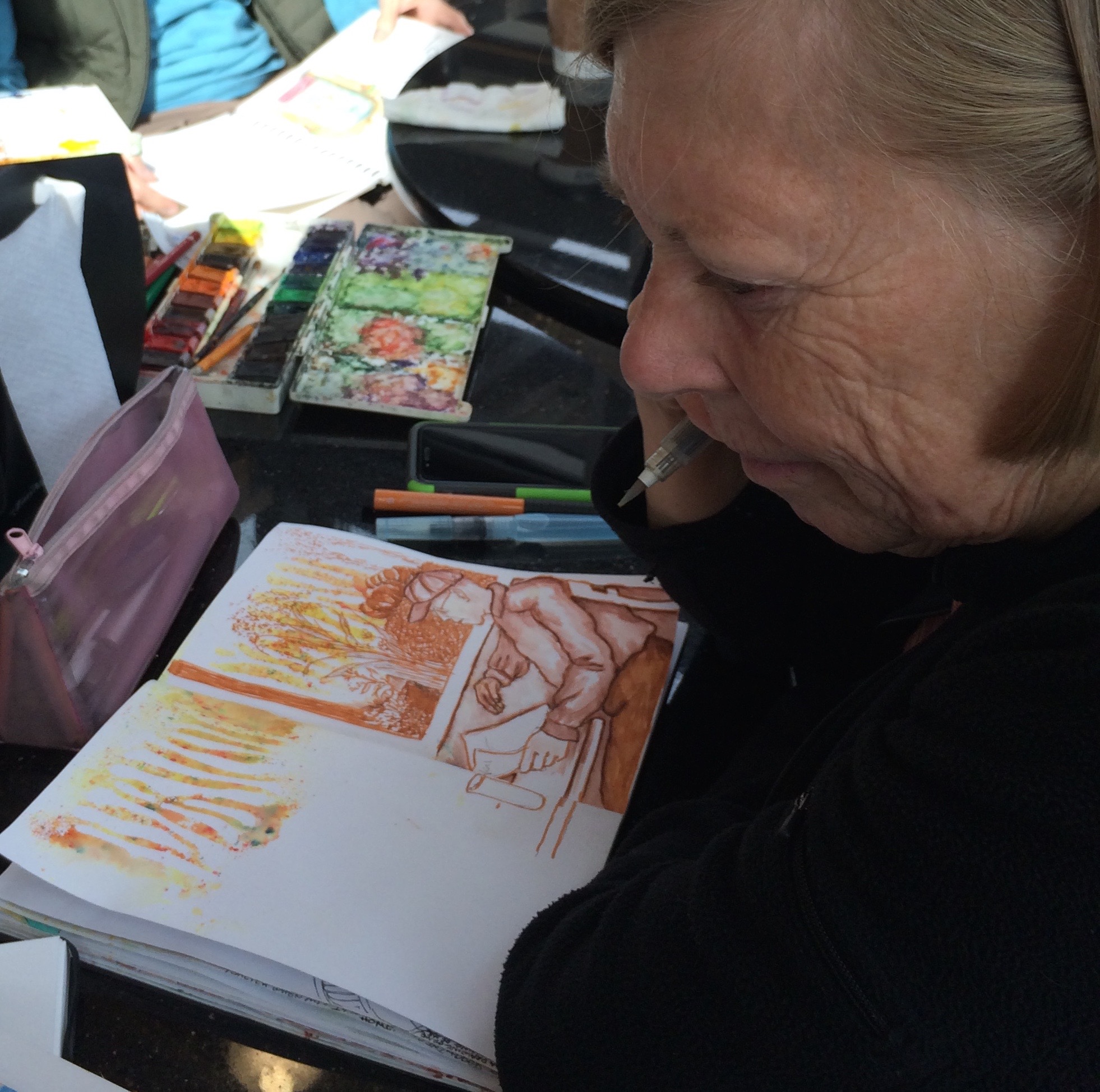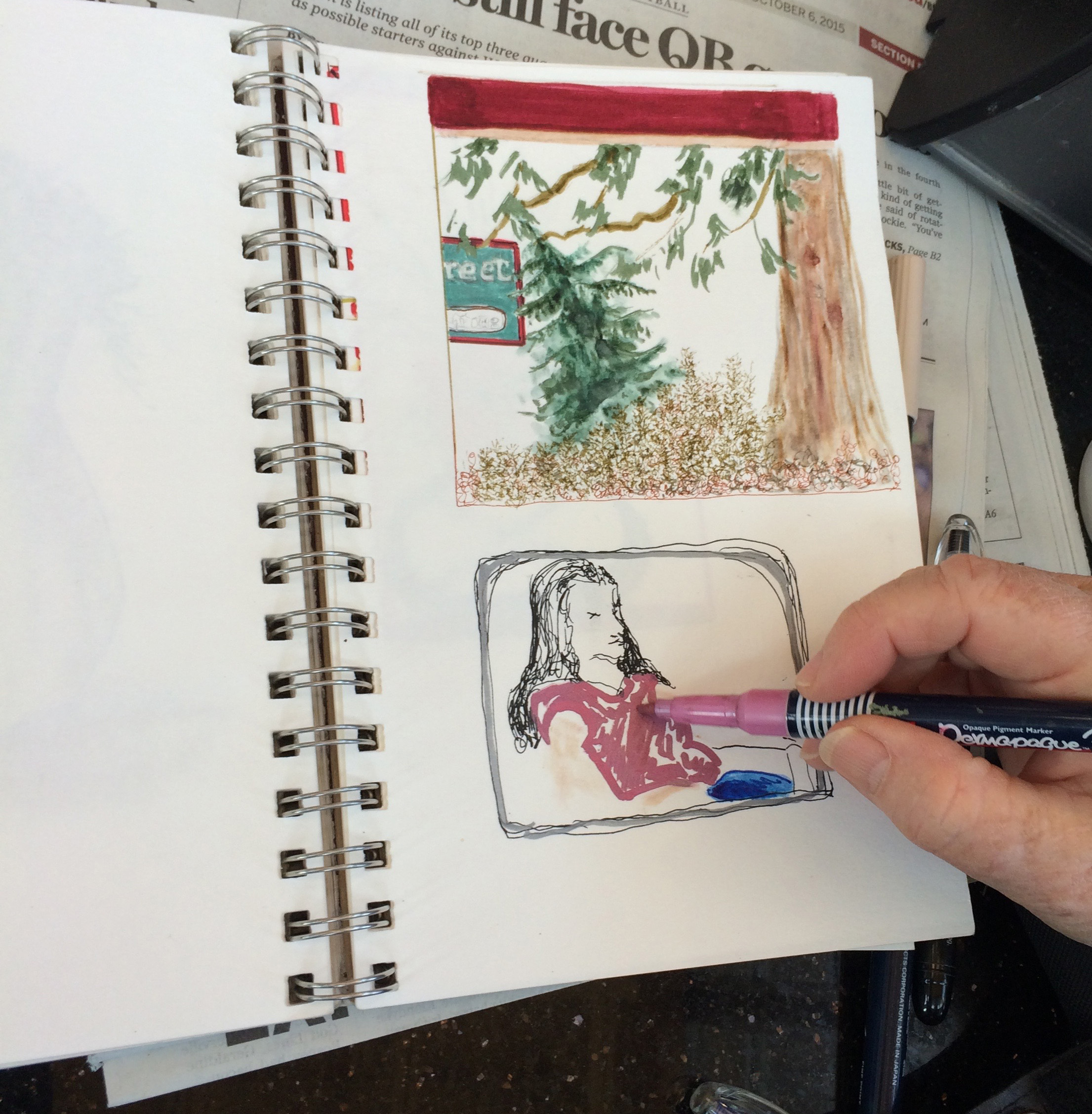 Here's the view of what they were doing – Barb building on a background sketch, and Jan trying to find the perfect shocking pink.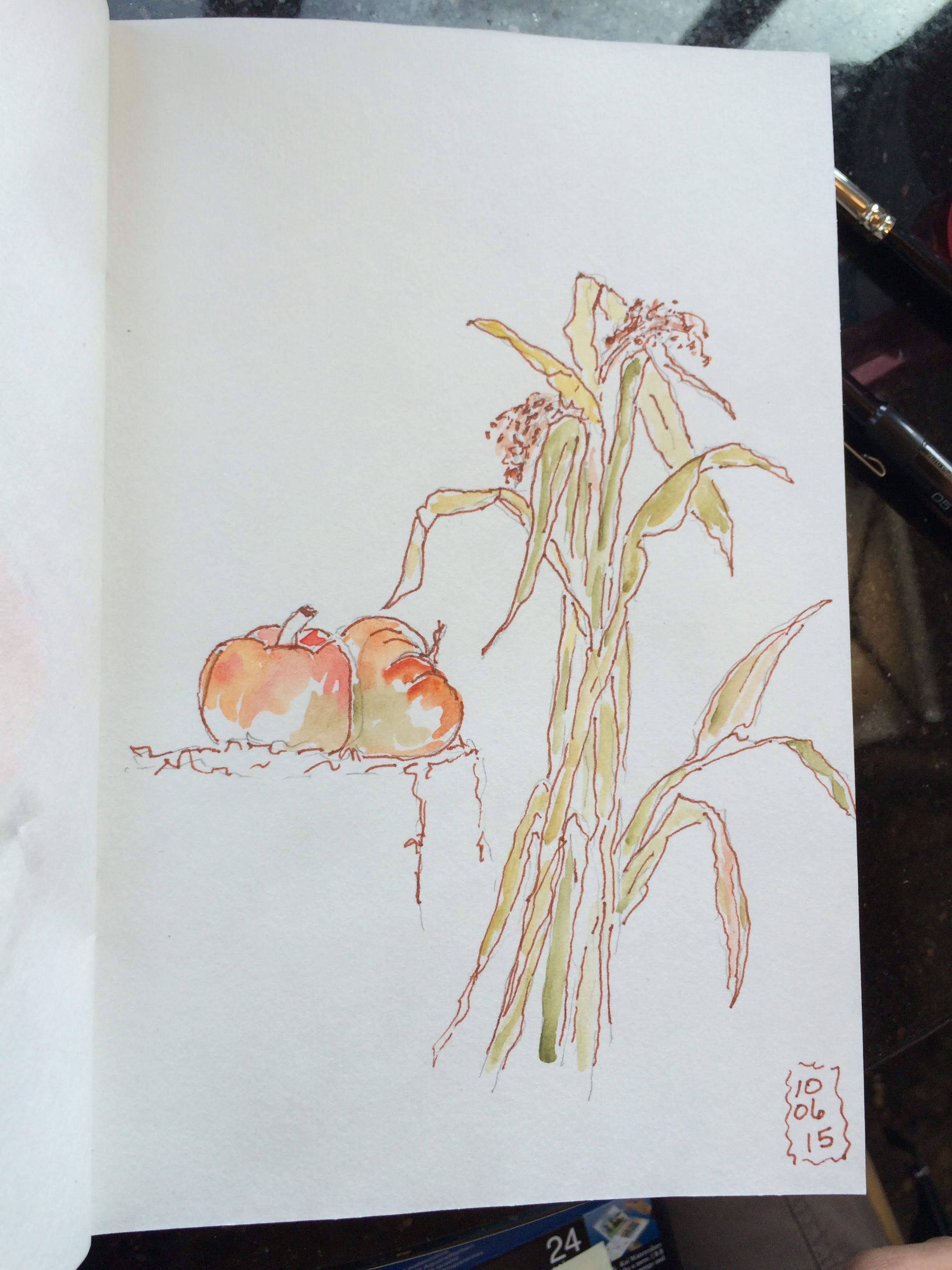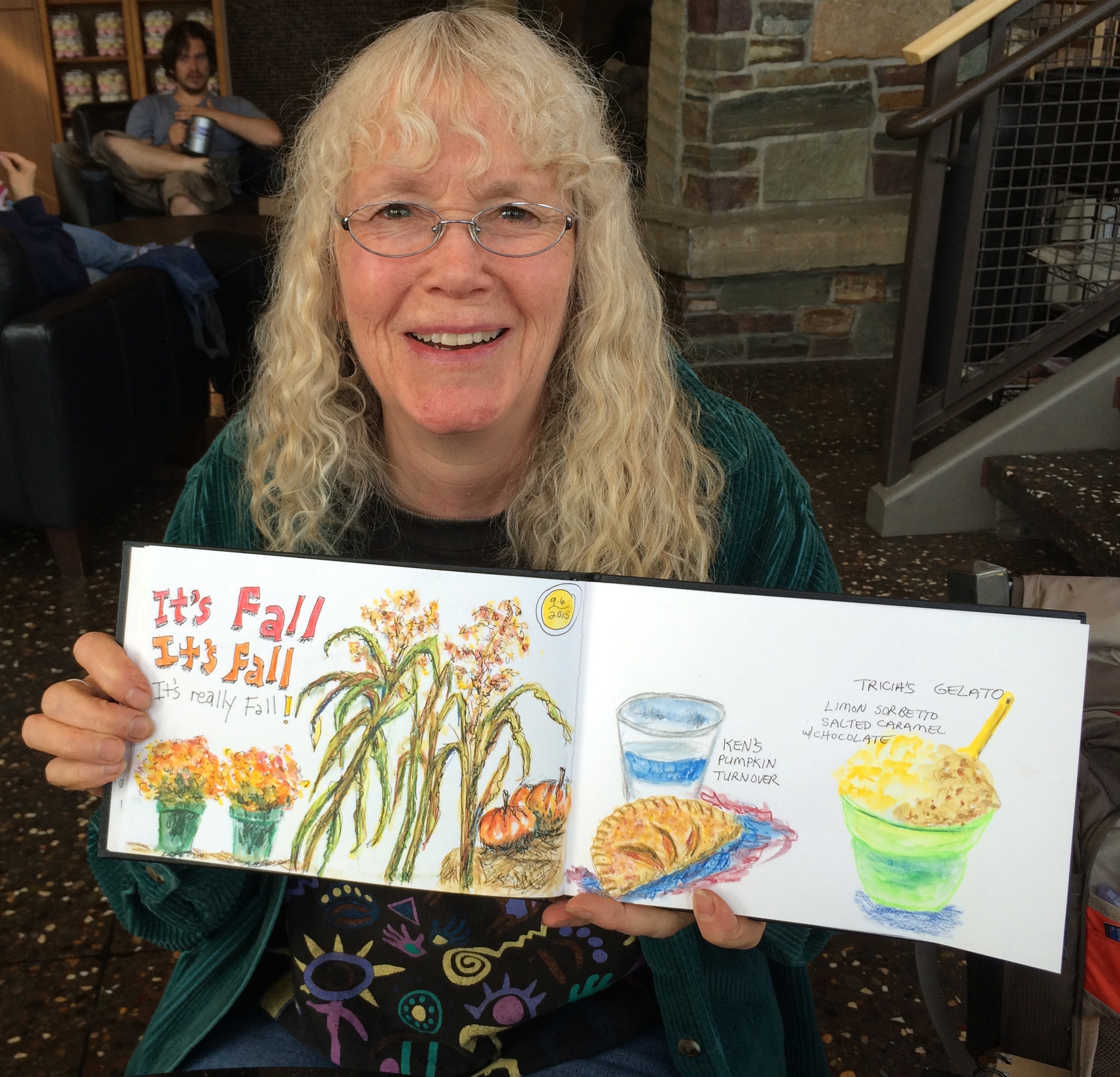 Meanwhile, Barb Sommers was sketching the autumn decorations, as was Tricia (along with a hint of what goodies got consumed).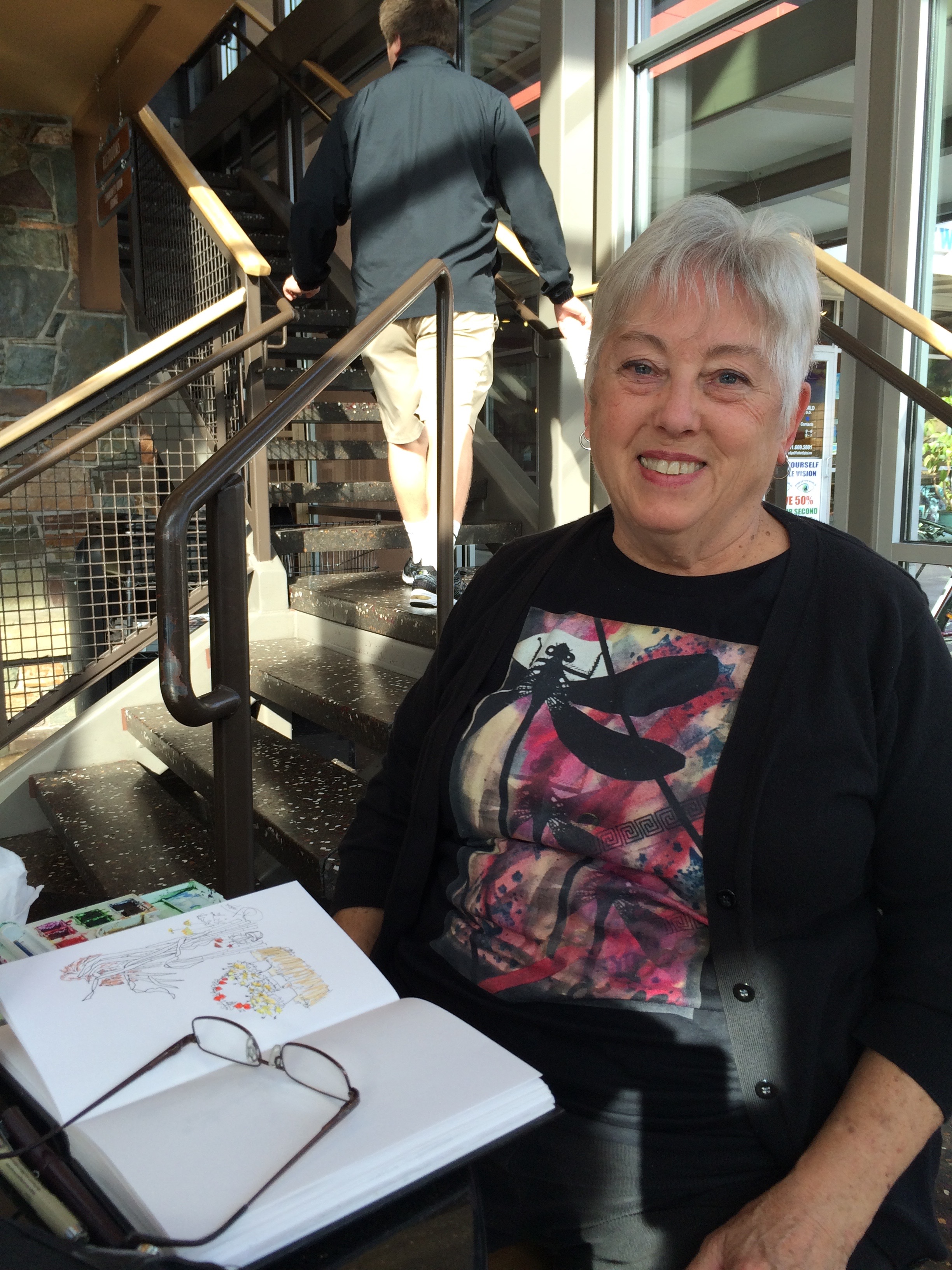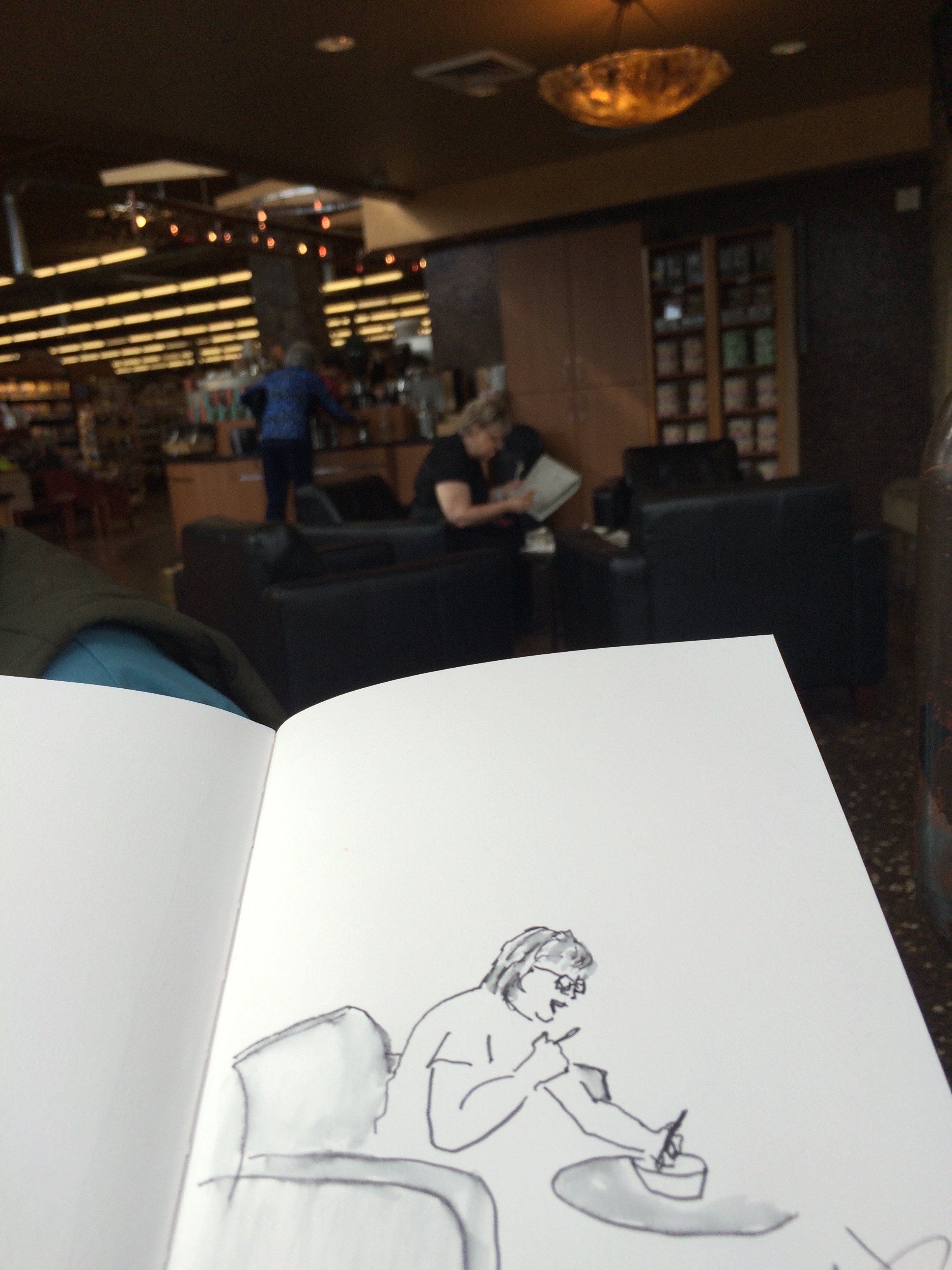 Jane (wearing her Susan Detroy design t-shirt) dutifully sketched the decorations, too, as well as a woman across the room, eating…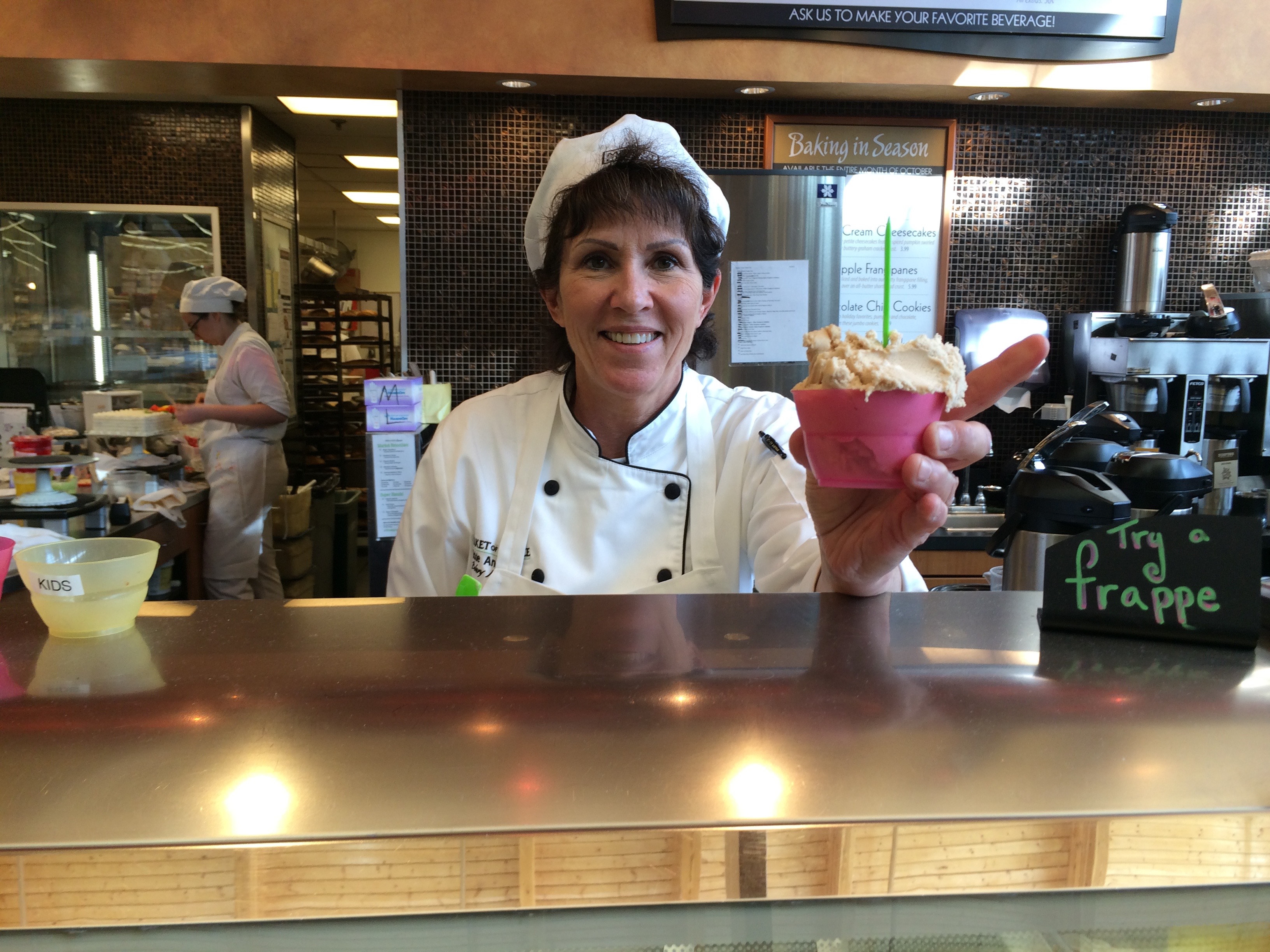 You guessed it! GELATO!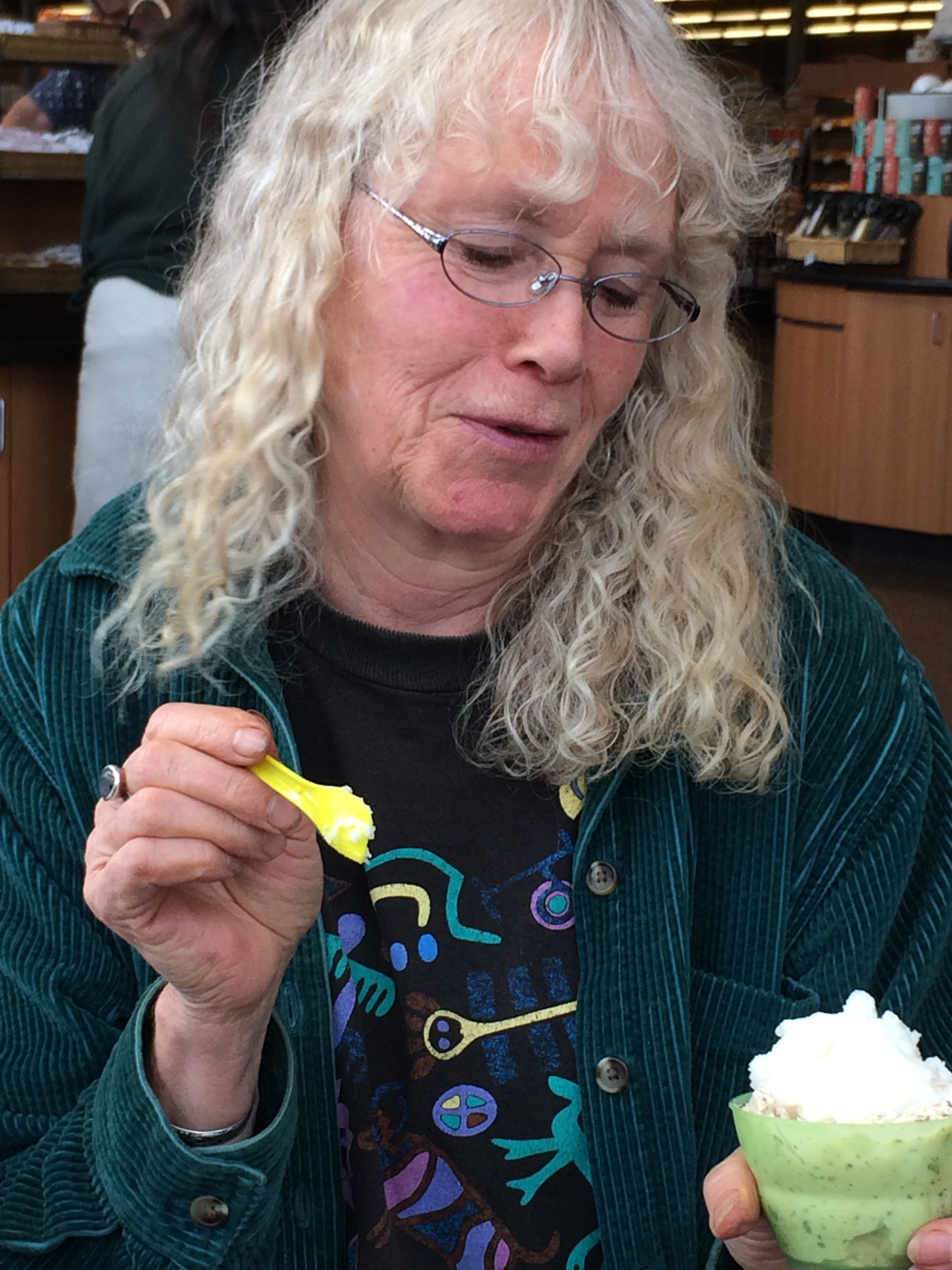 Oddly enough, only Tricia (above) and Jane ate any gelato, caught up in reminiscing about being in Italy (where it was ever so good!).