Top Drawers were at Valley River again. There is so much there to sketch!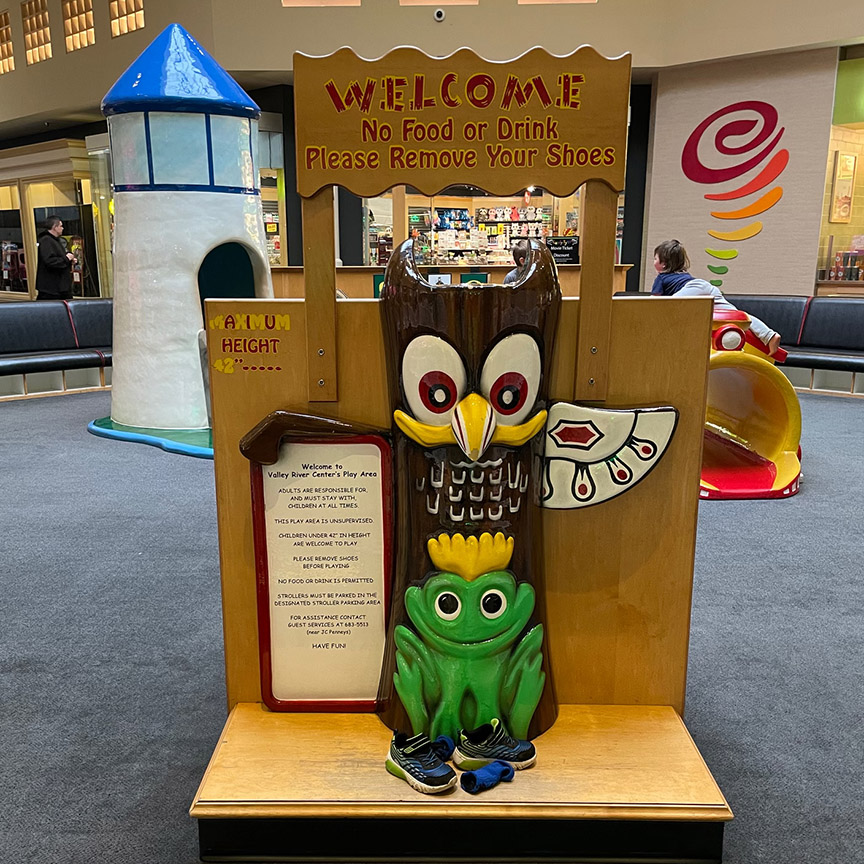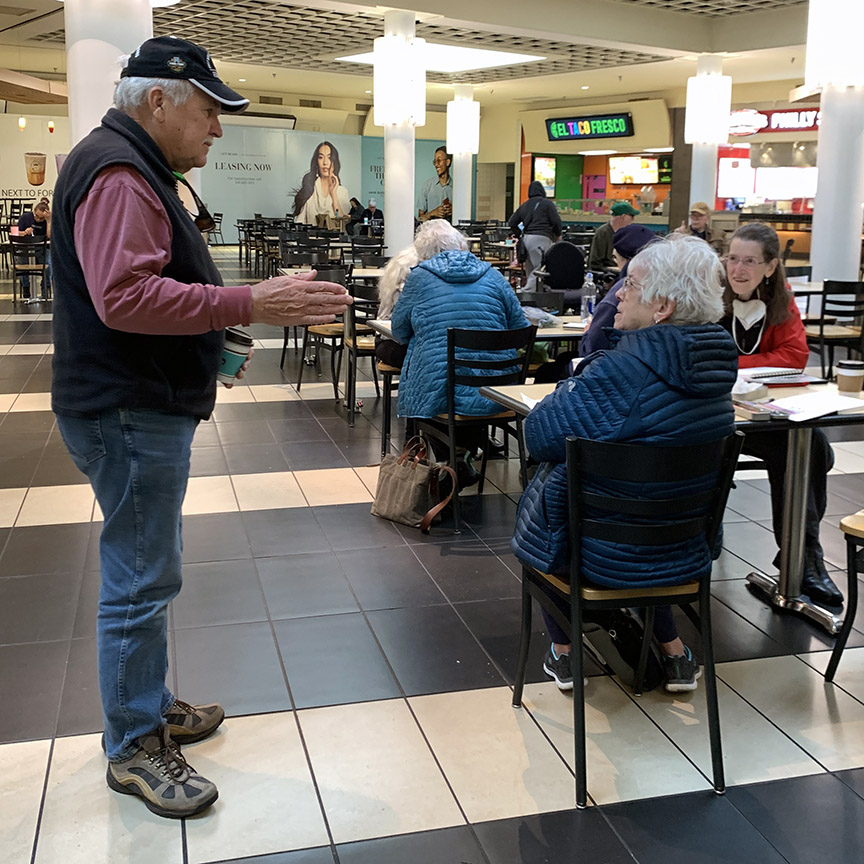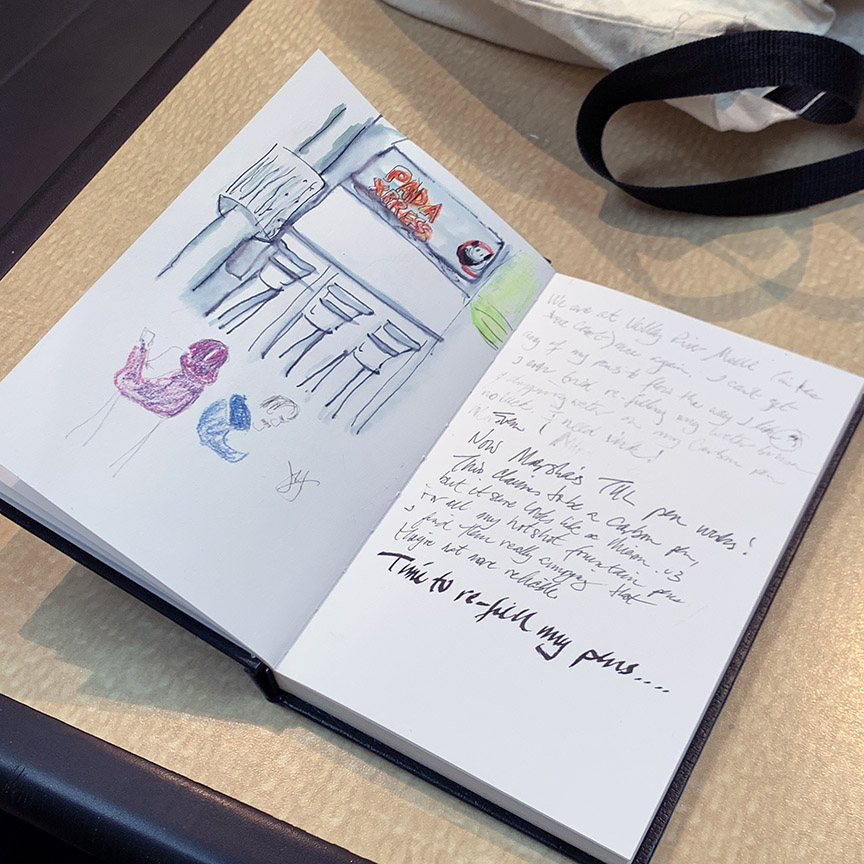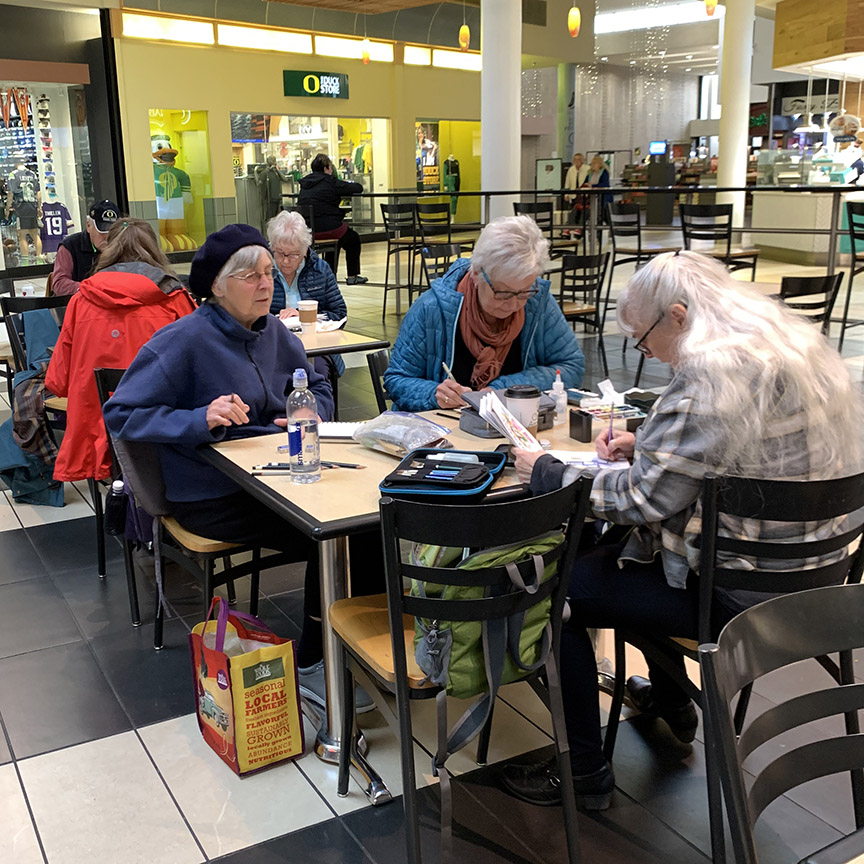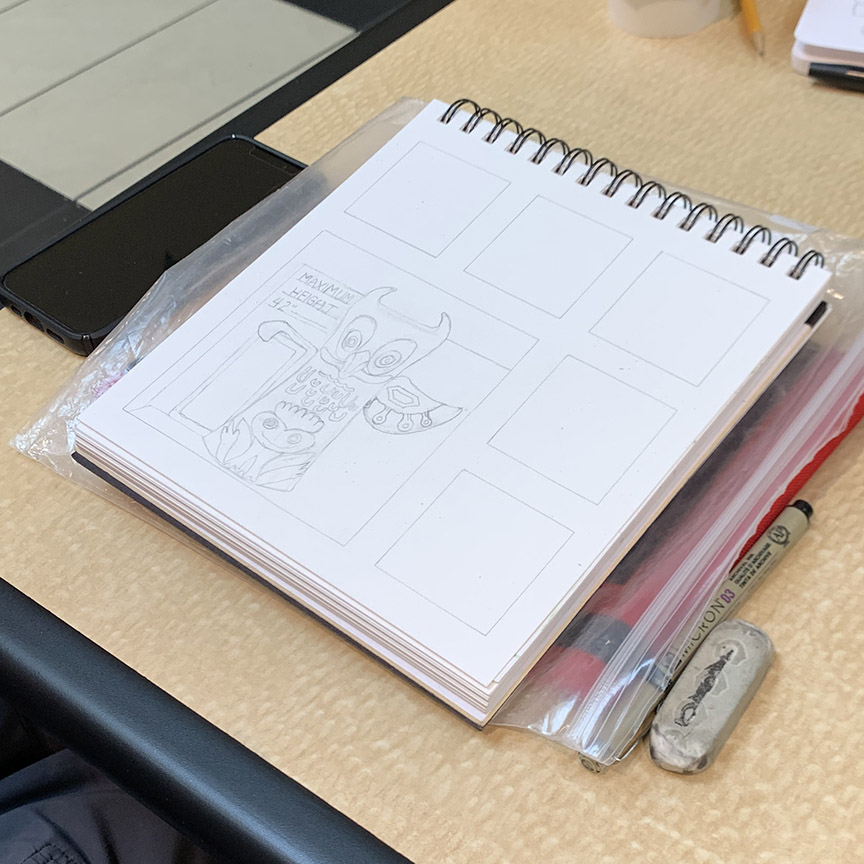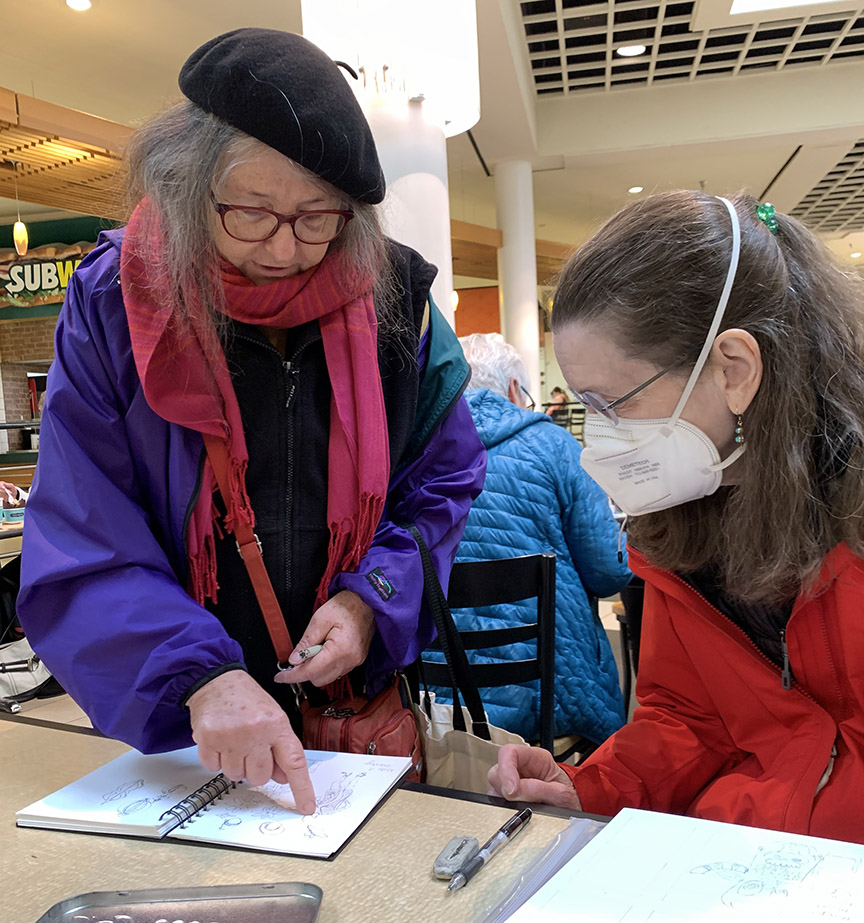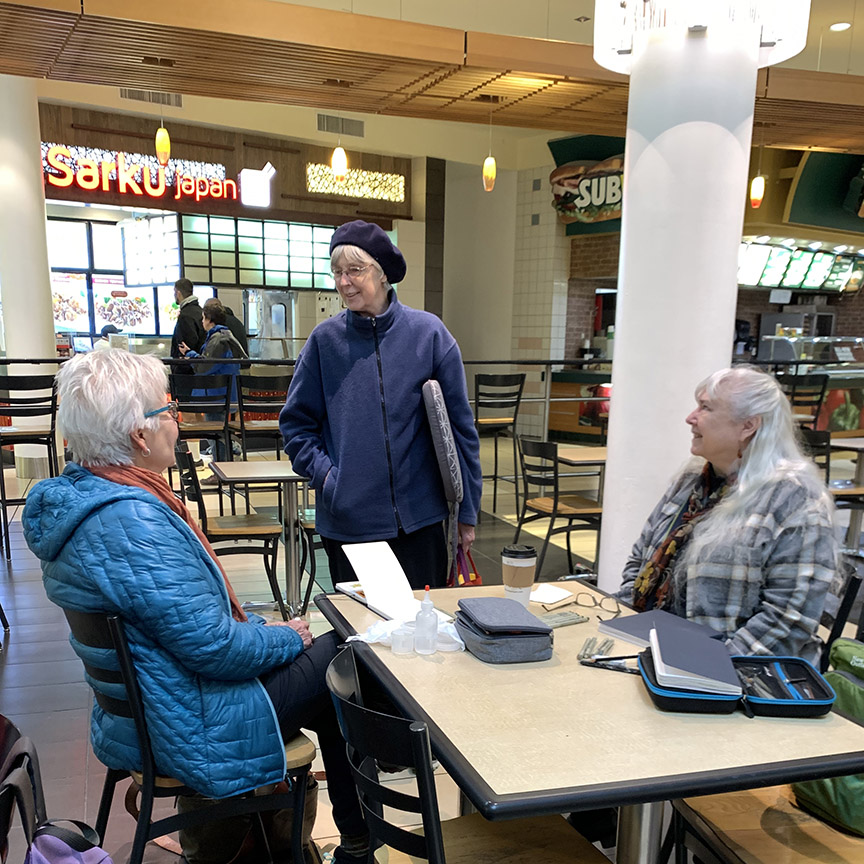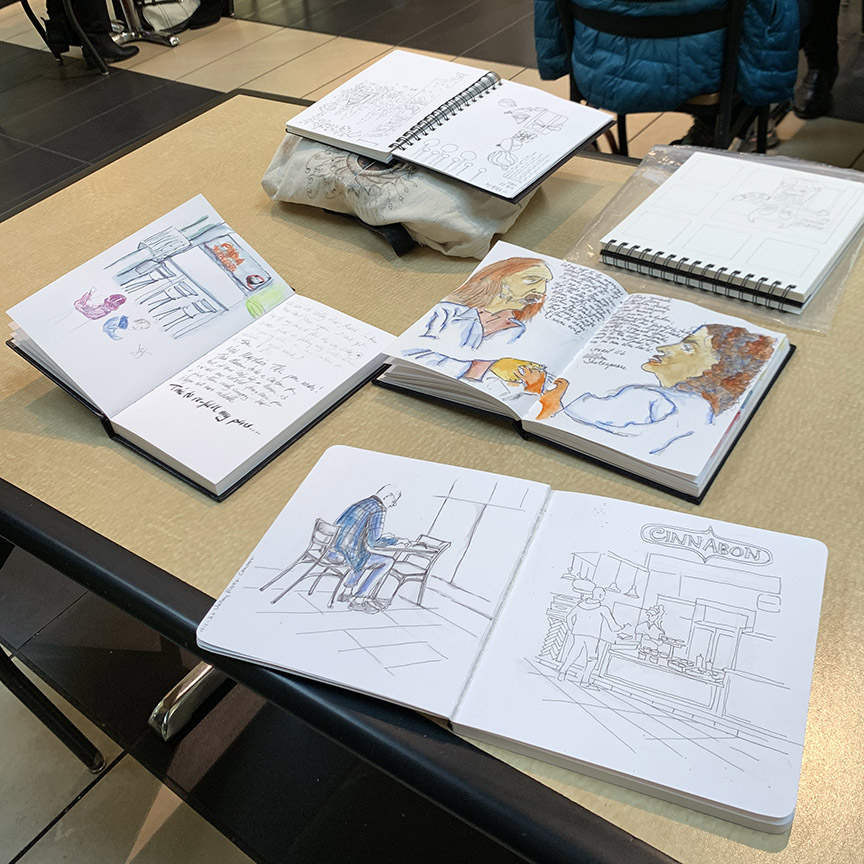 Zoom #99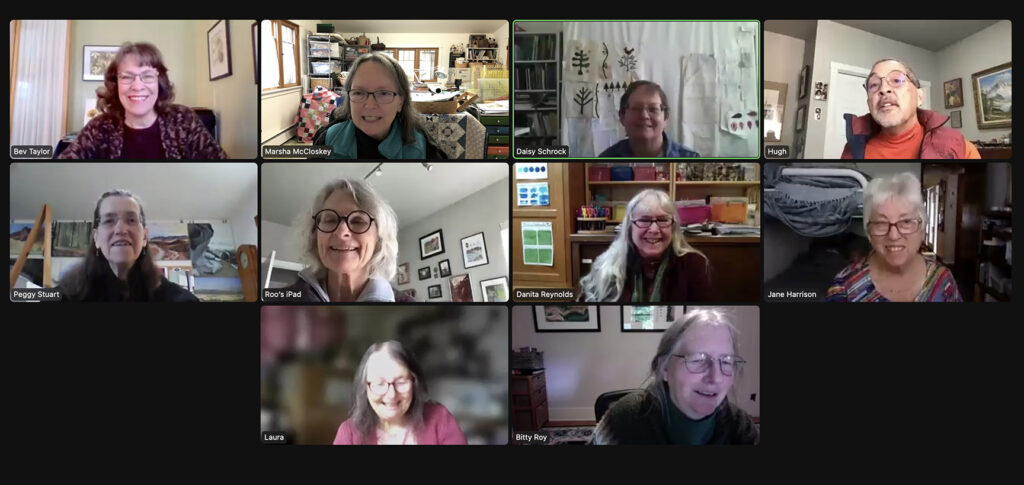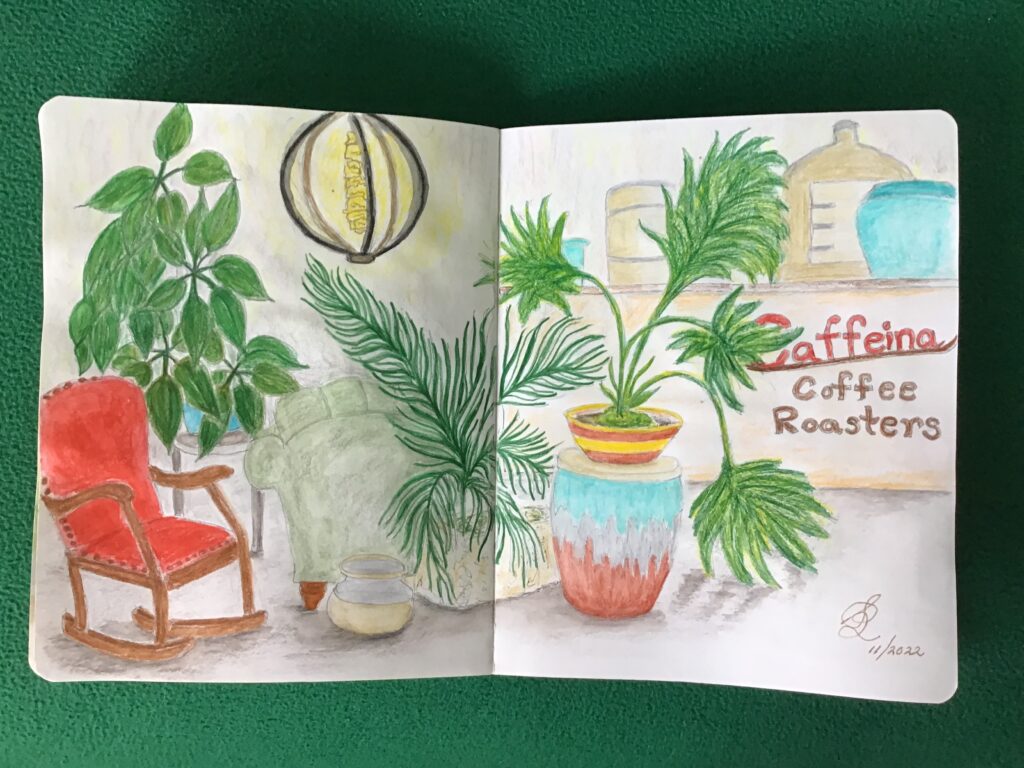 In Boise, Sandy and Hugh spend time sketching at coffee shops and with their new sketching group. We're always happy when they join us on Zoom.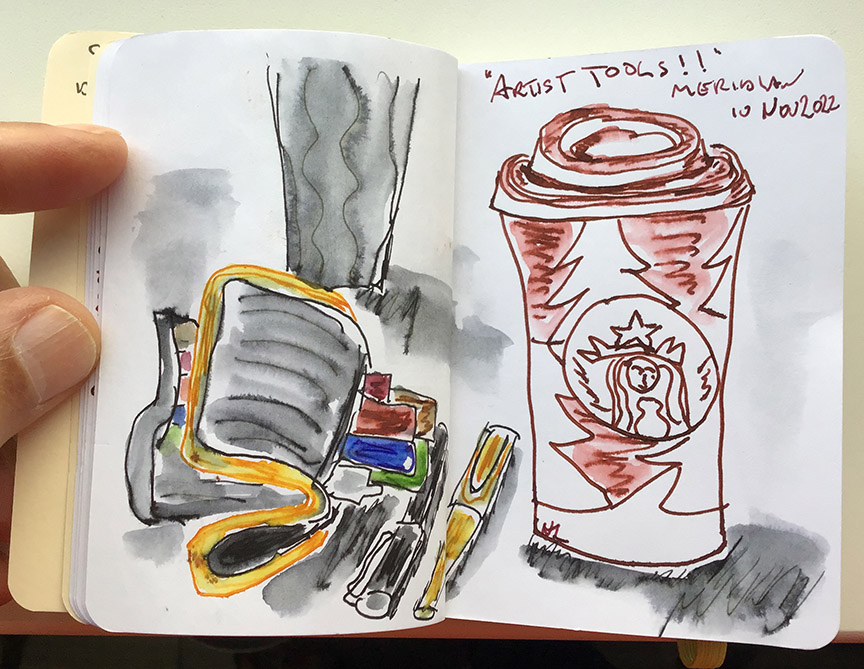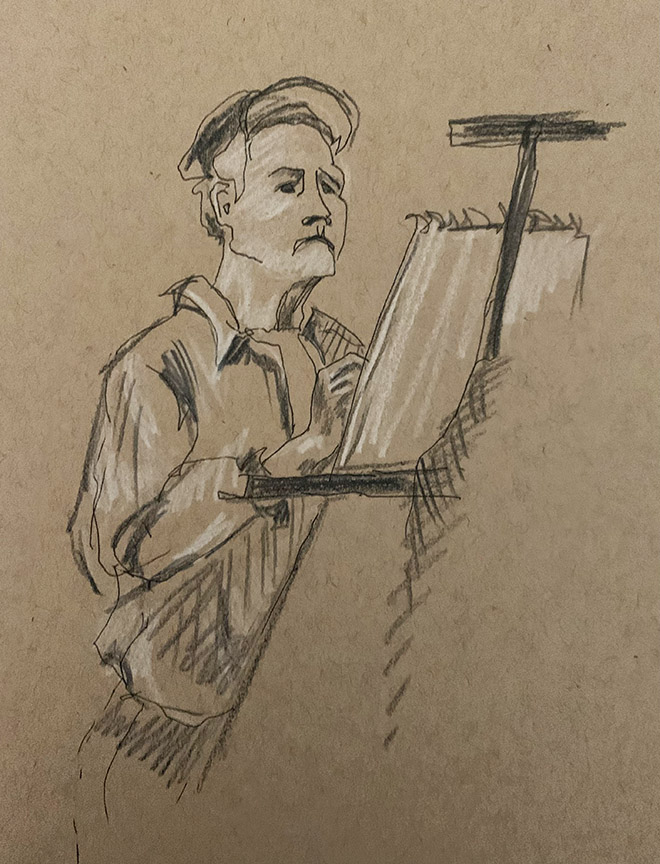 Marsha is attending figure drawing sessions at LCC on Saturdays.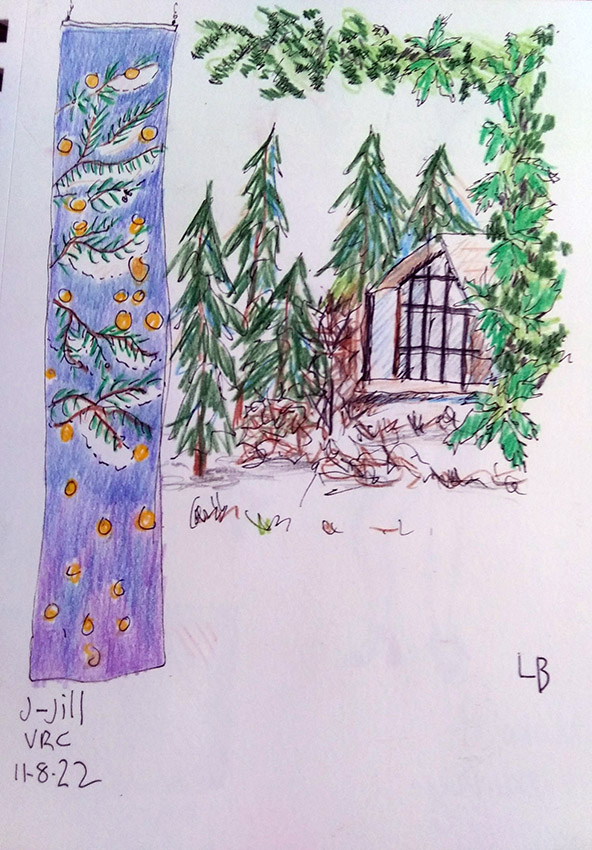 Laura was hunting Christmas decorations at Valley River Mall.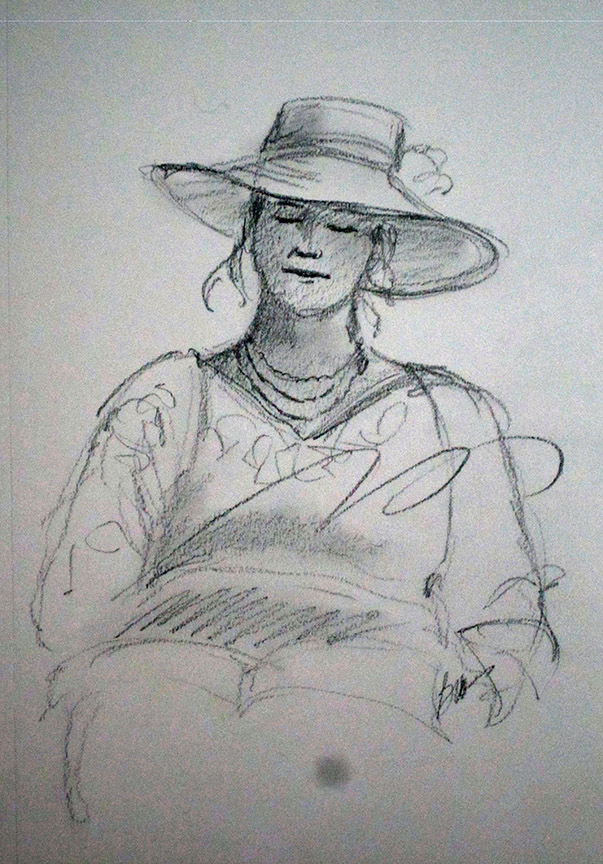 At the coast, Bev has a figure drawing class where they gather and draw each other.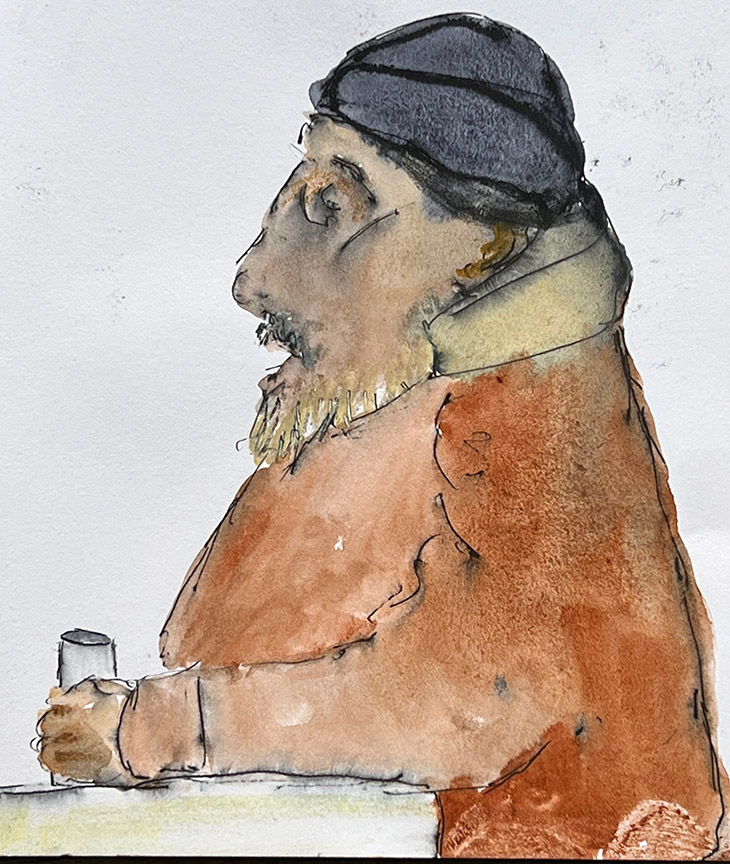 Bitty's figures are characters from her neighborhood.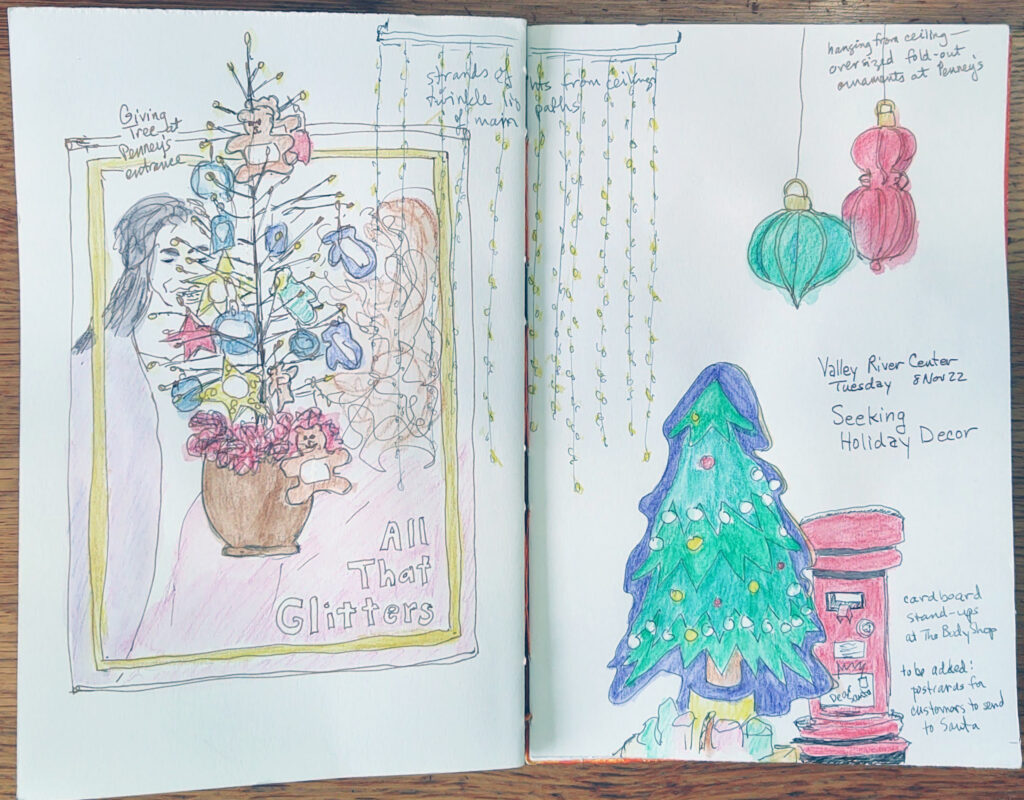 Daisy sketched Christmas decorations at Valley River and added colorful Blueberry leaves to her Perpetual Journal.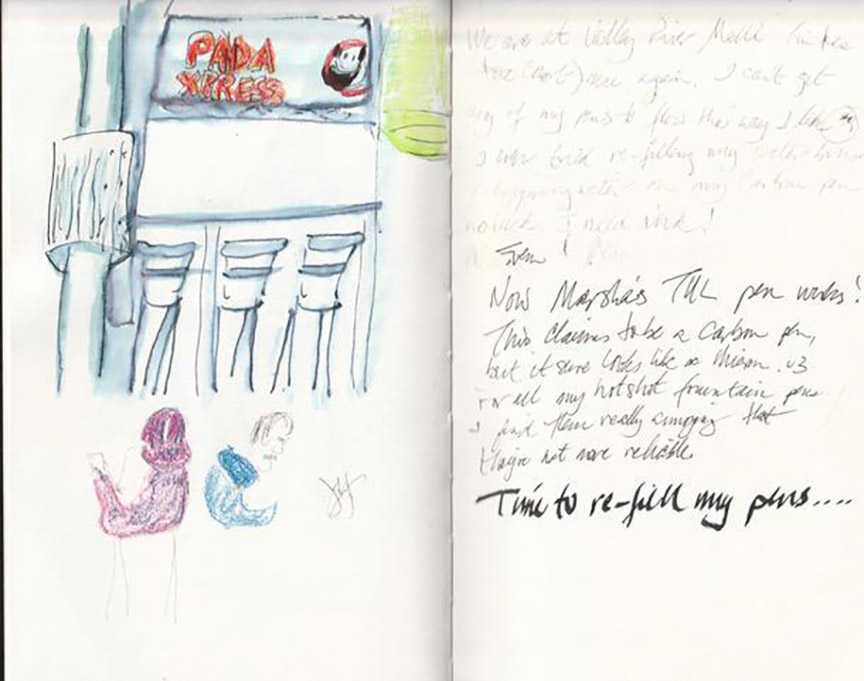 Jane sketched at Valley River, but also had time to sketch while getting a flat tire fixed.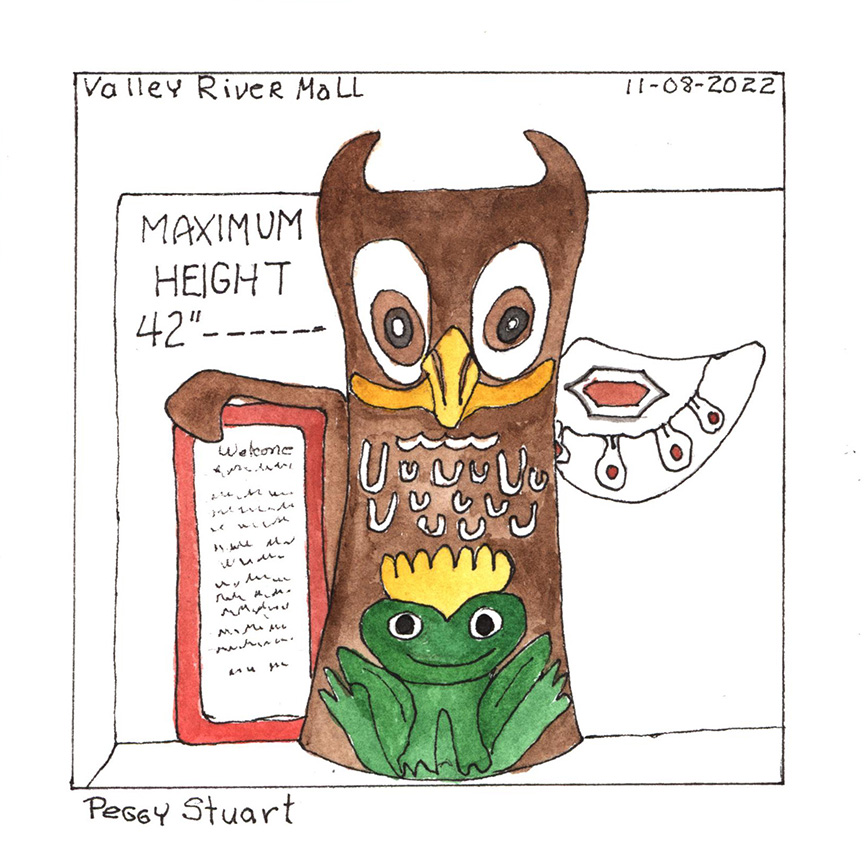 Peggy found the play ground for little children at Valley River. At home, she finished her watercolor of the Mckenzie River rapids.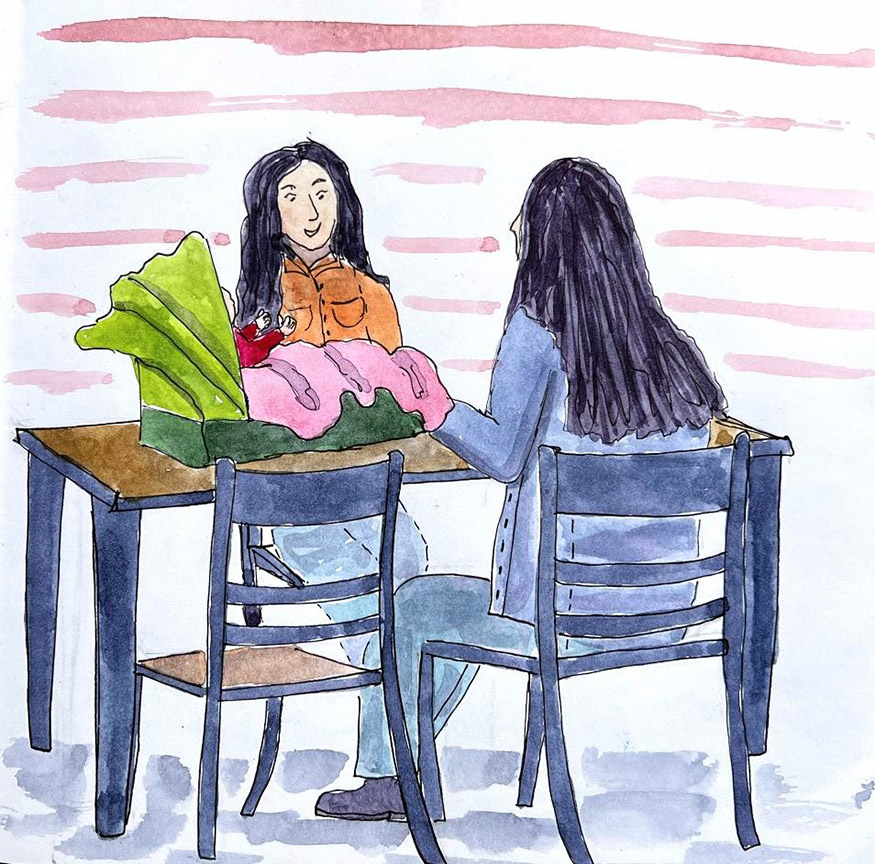 At Valley River, Danita focussed on these two young women and their lively baby.