Friendly St. Market, Eugene, OR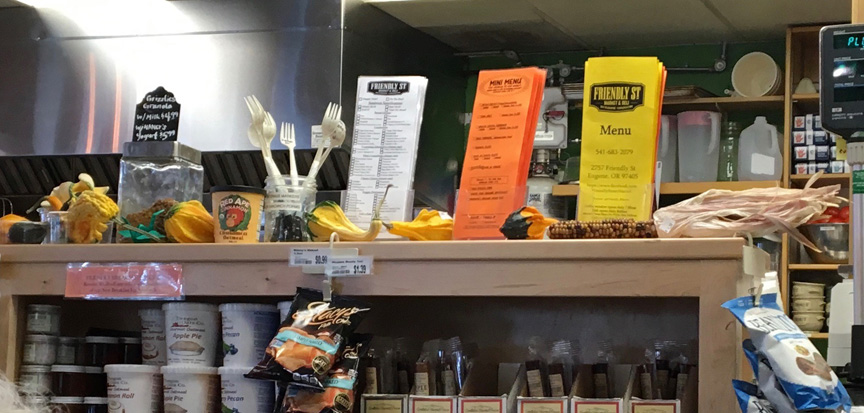 The decor set the mood at Friendly Street Market – fall is here!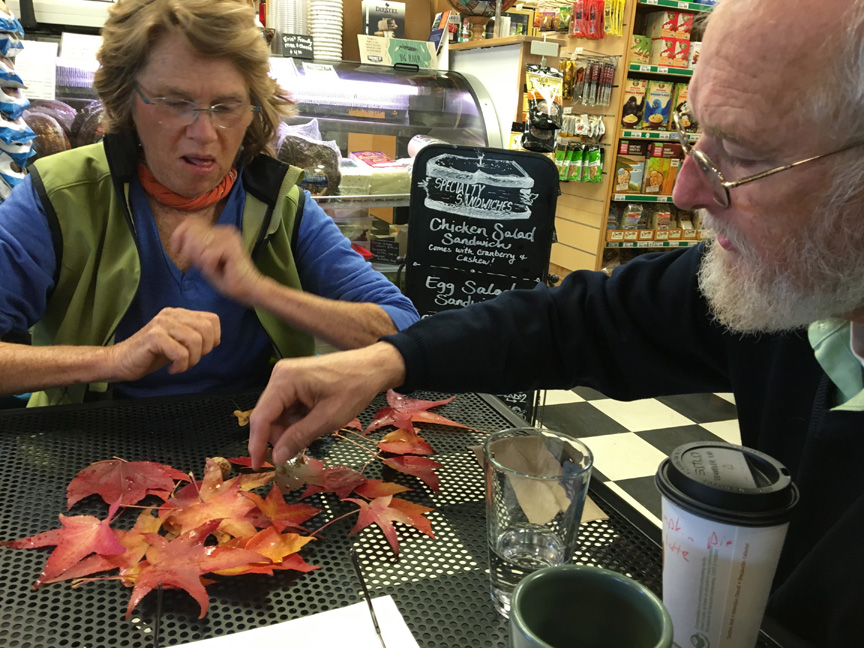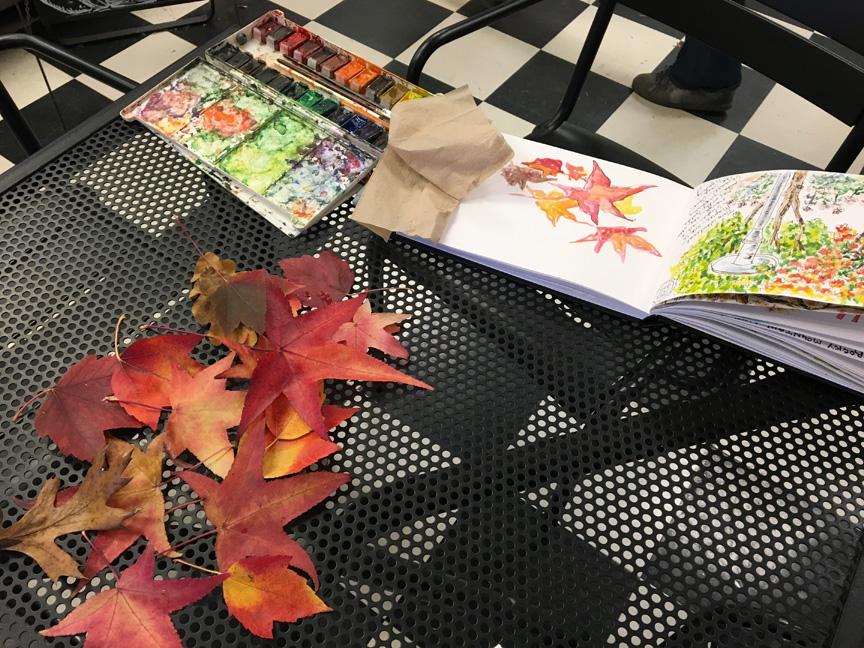 Penelope spread out an array of leaves she'd picked up on her walk, much to Ken's and Tricia's appreciation!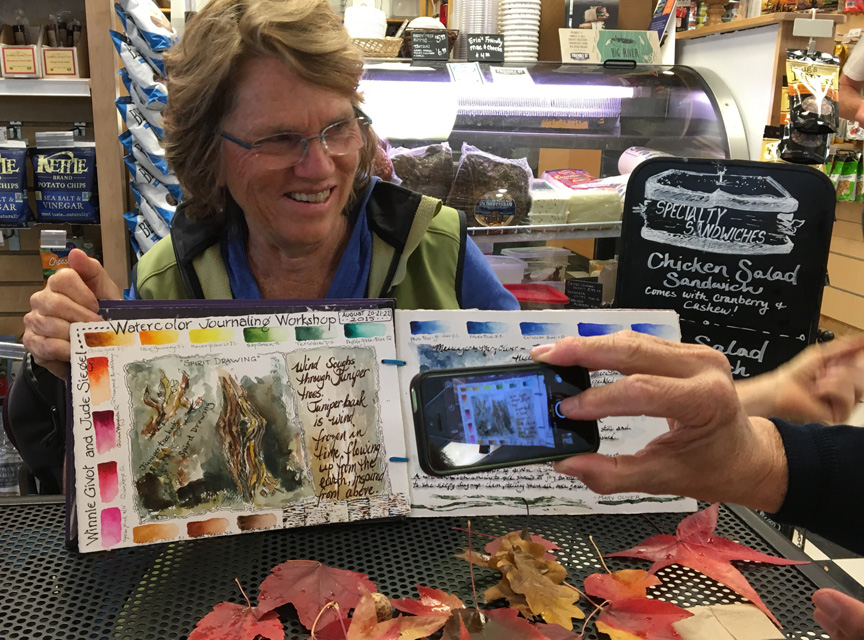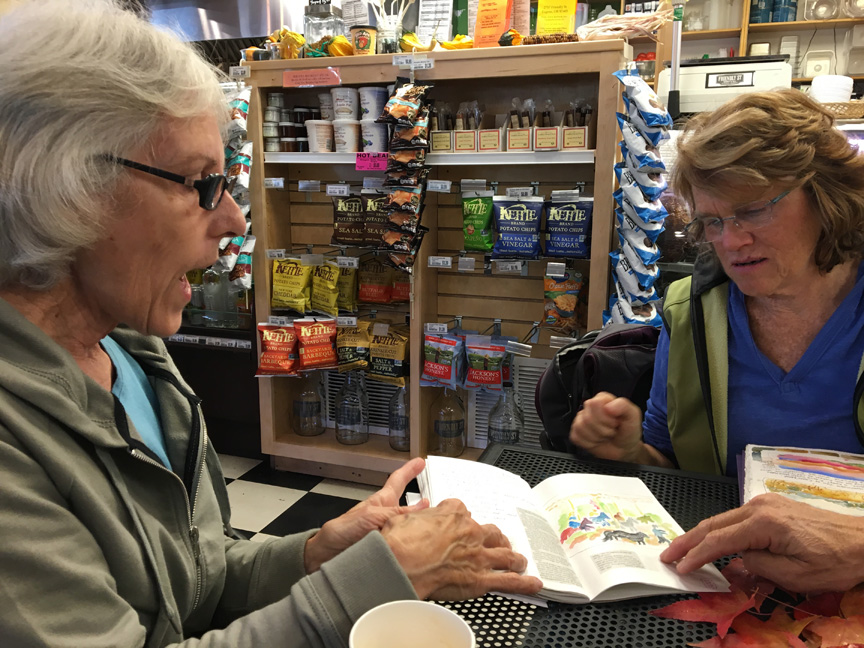 Penelope's workshop share had Ken clicking away to save a sample; then Barb Sommers got some advice about carousel animals.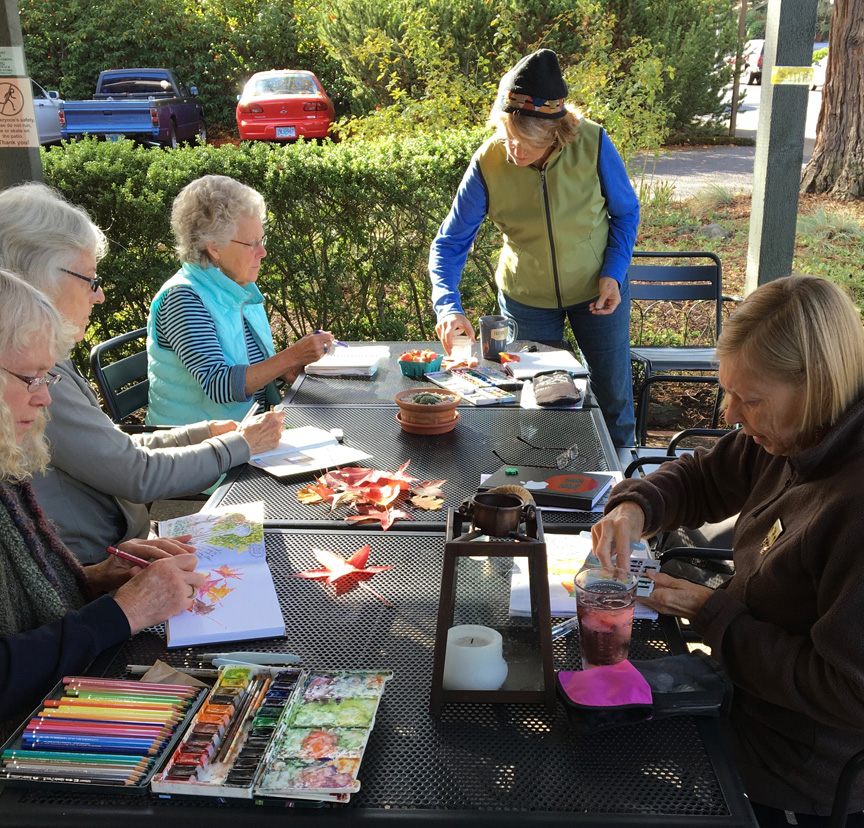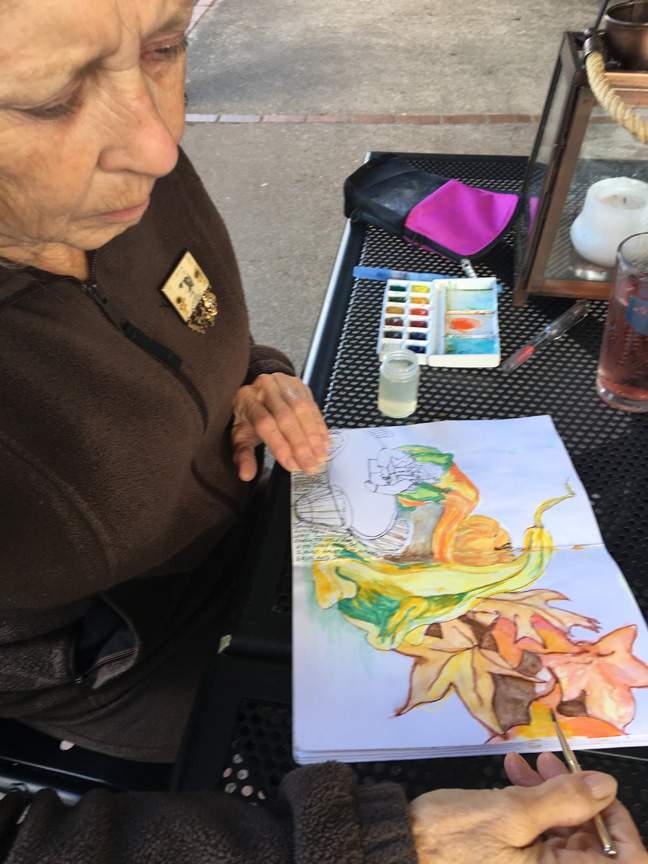 Then someone noticed the sun was glowing outside, so off we went – here's Tricia, Barb So, Barb A, Penelope, & Barb Sh (getting those leaves into her preexisting journal page).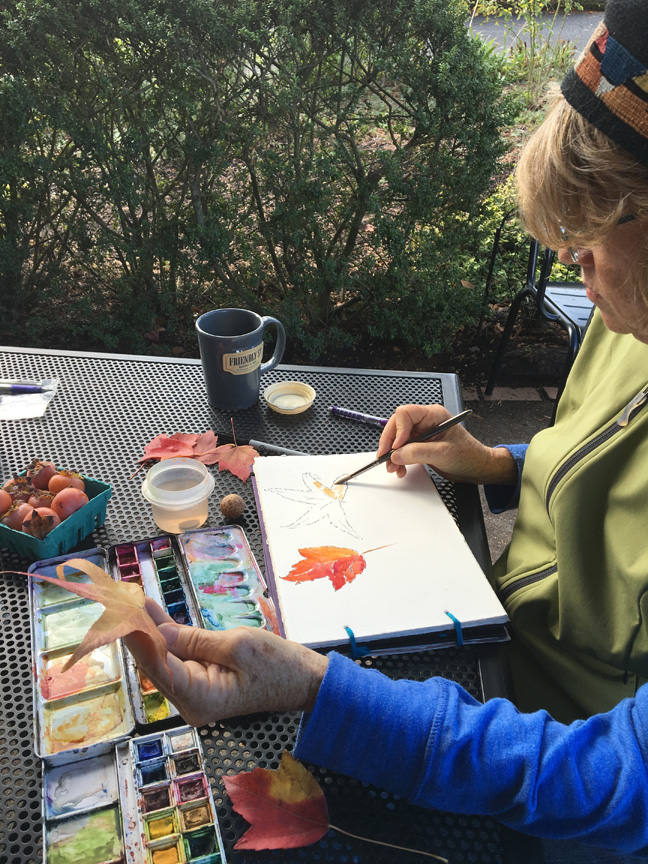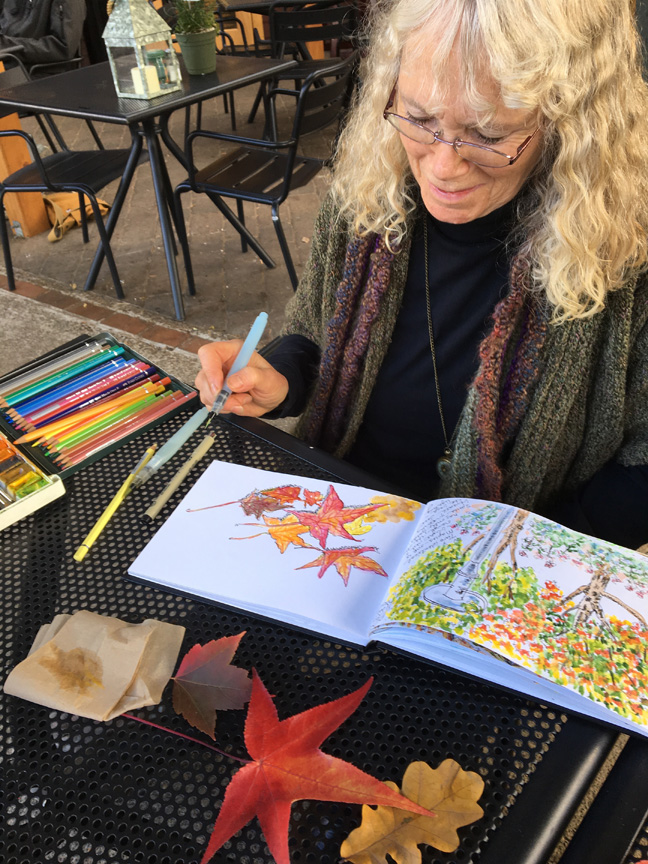 Penelope & Tricia were enthralled with the autumn leaves.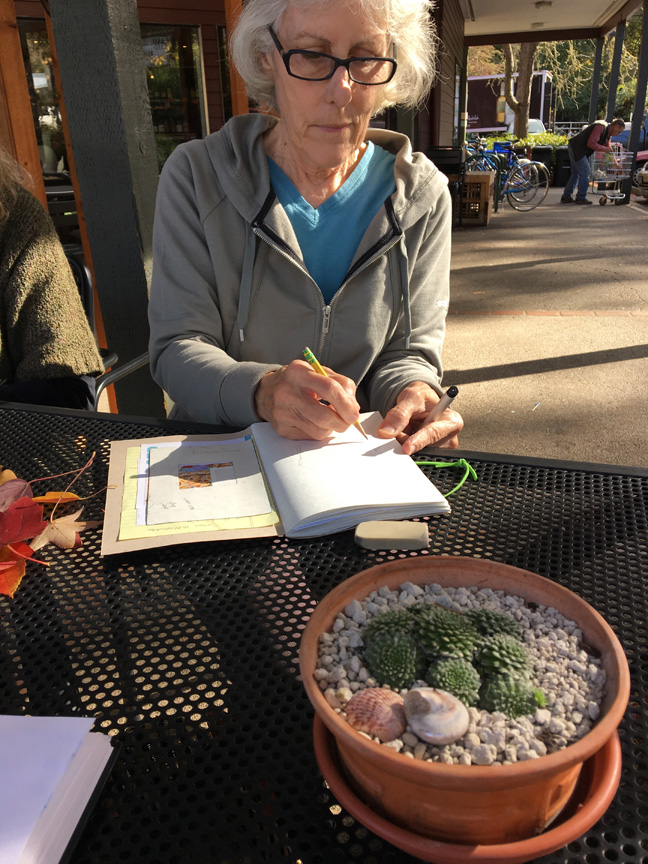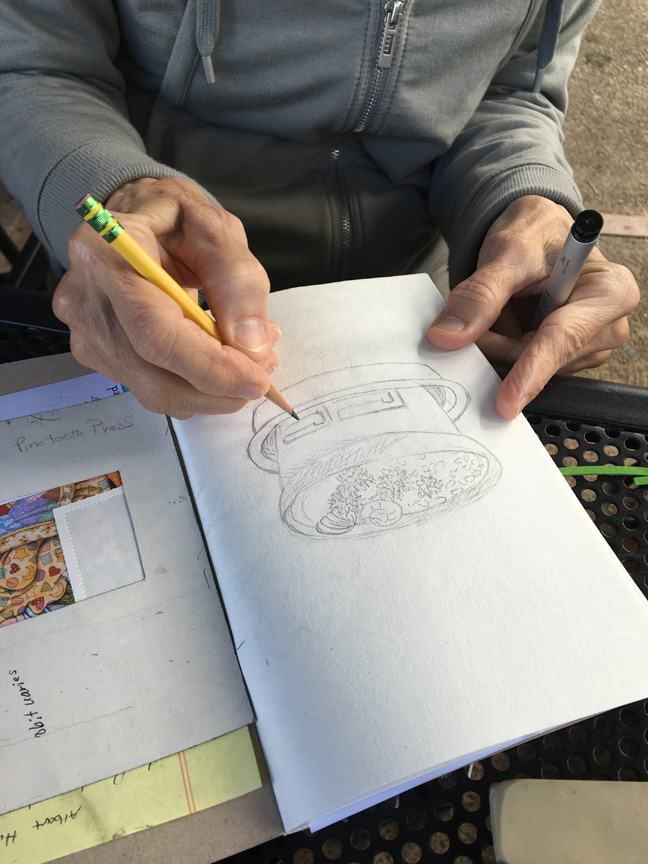 Barb So tackled the plant on the table – what a challenge! She did it!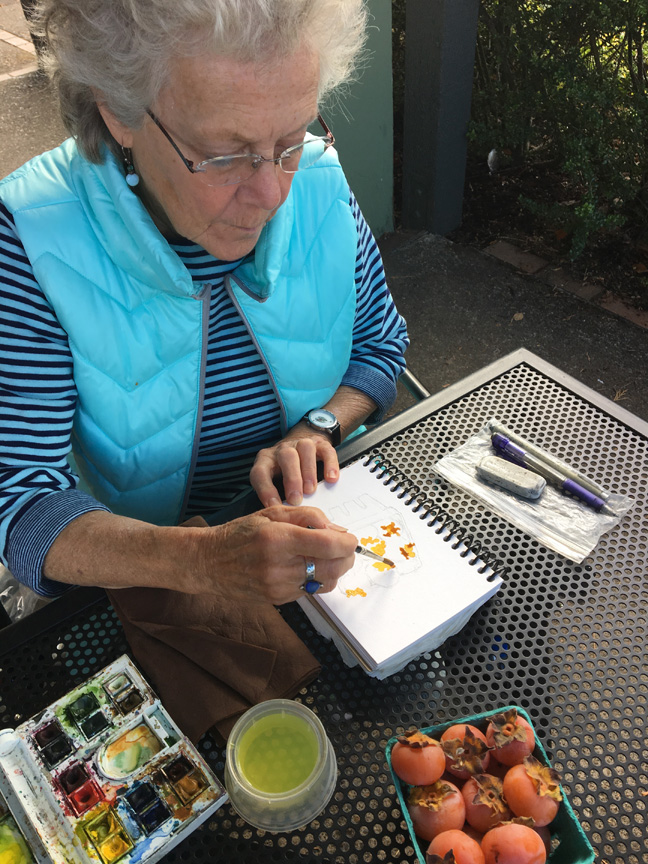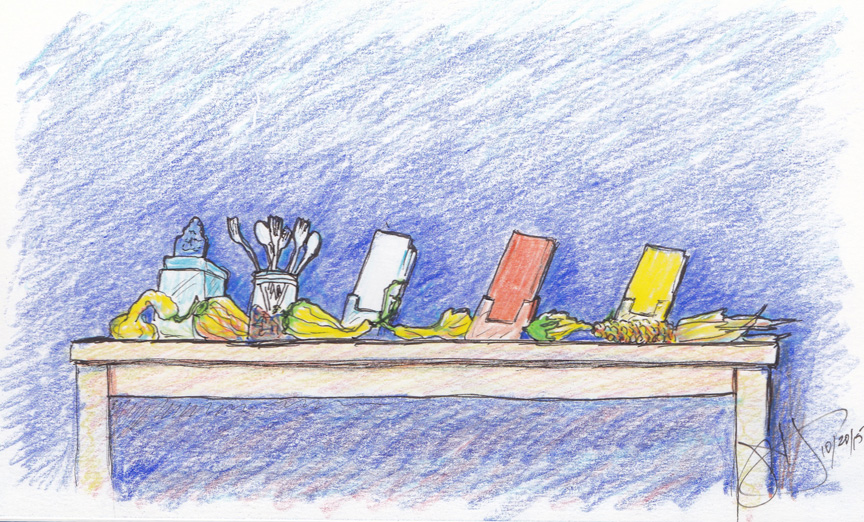 Barb A brought a little basket of tiny persimmons to paint – how charming is that! And here's Jane's sketch of the market decor, finished at home (because she had to leave early).