The Top Drawers sketched together during late December, despite (or maybe because of) traveling and holidays preparations. Today is the first day of the New Year and we are eagerly looking forward to our weekly meetings in 2023. Remember, this is an open group and we invite new sketchers to join us at the Tuesday get-togethers. If you want to know where we will be meeting next, email Marsha McCloskey at [email protected].
Emerald Art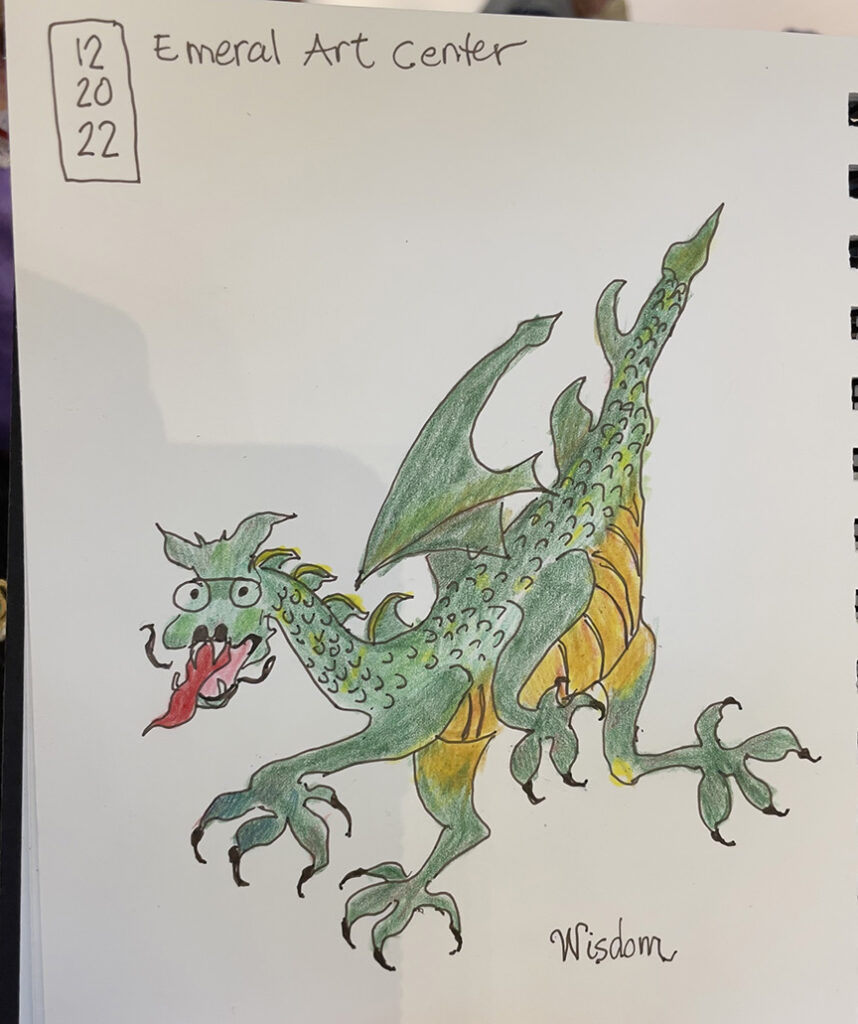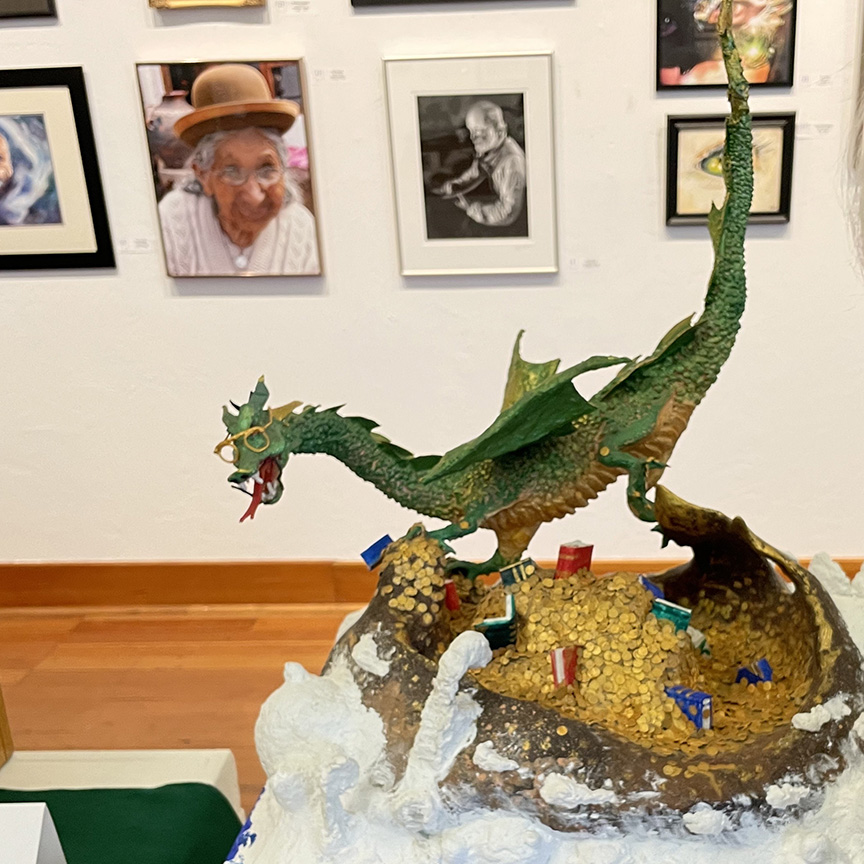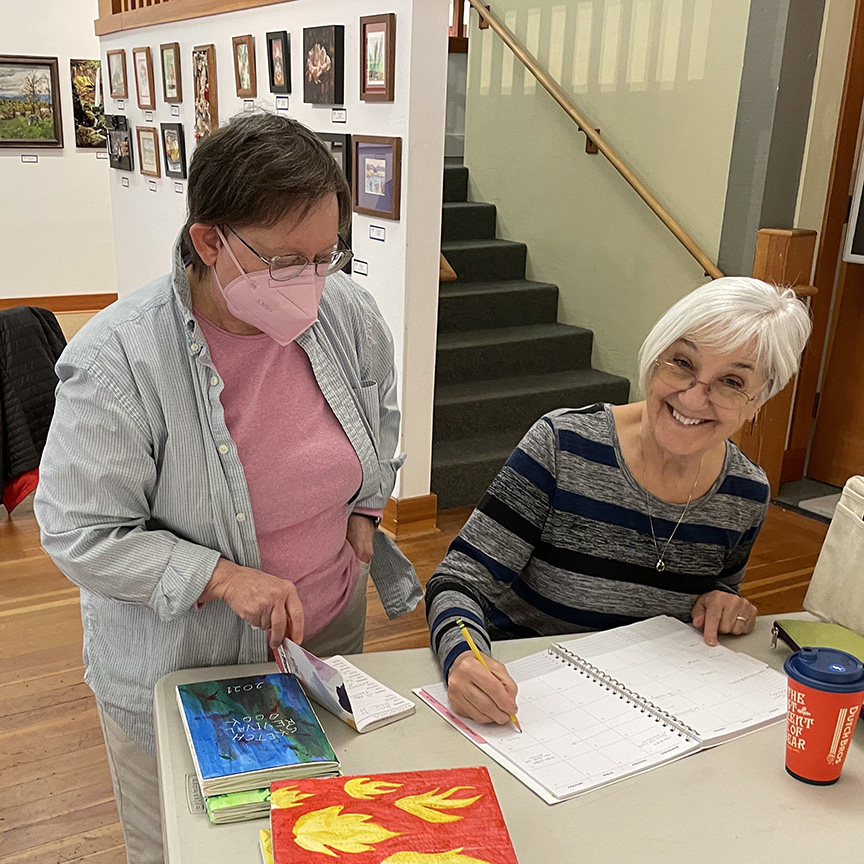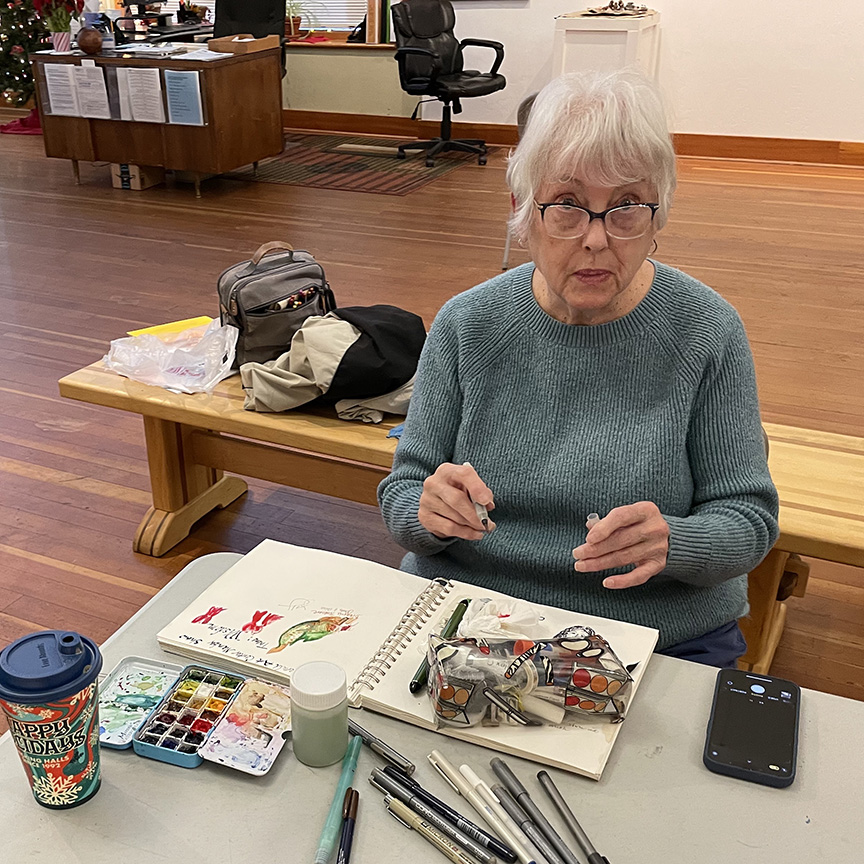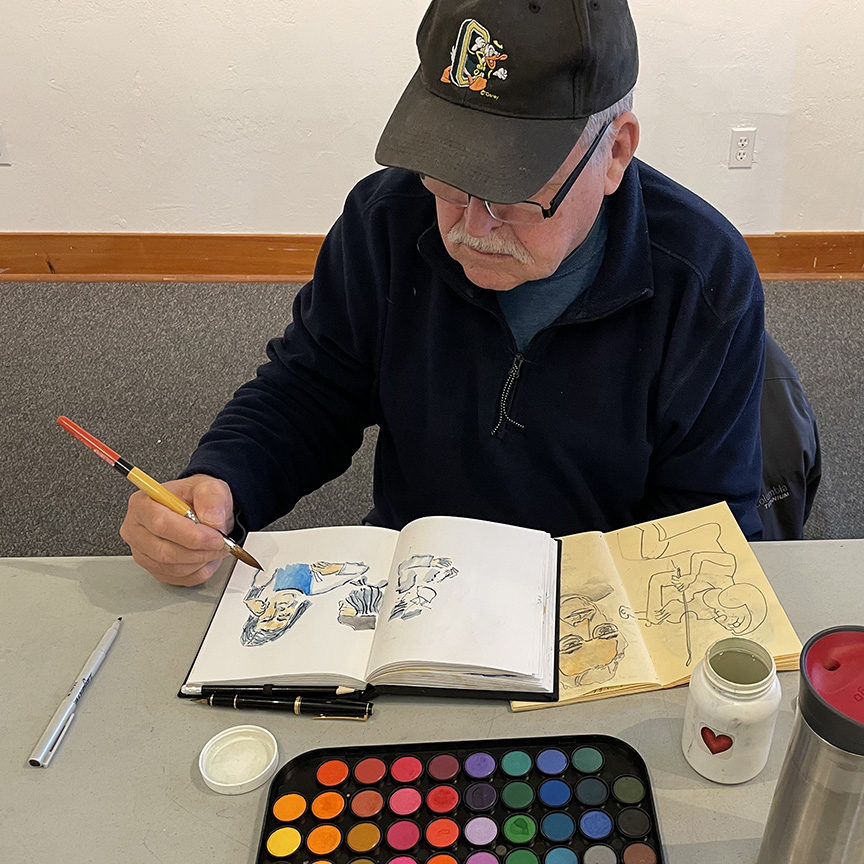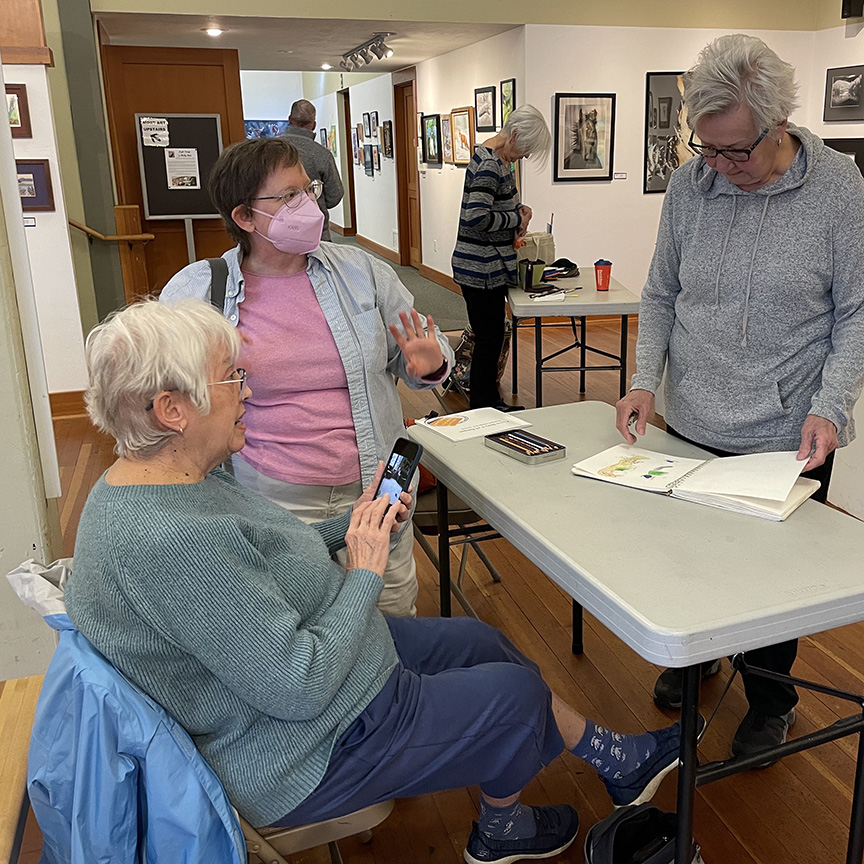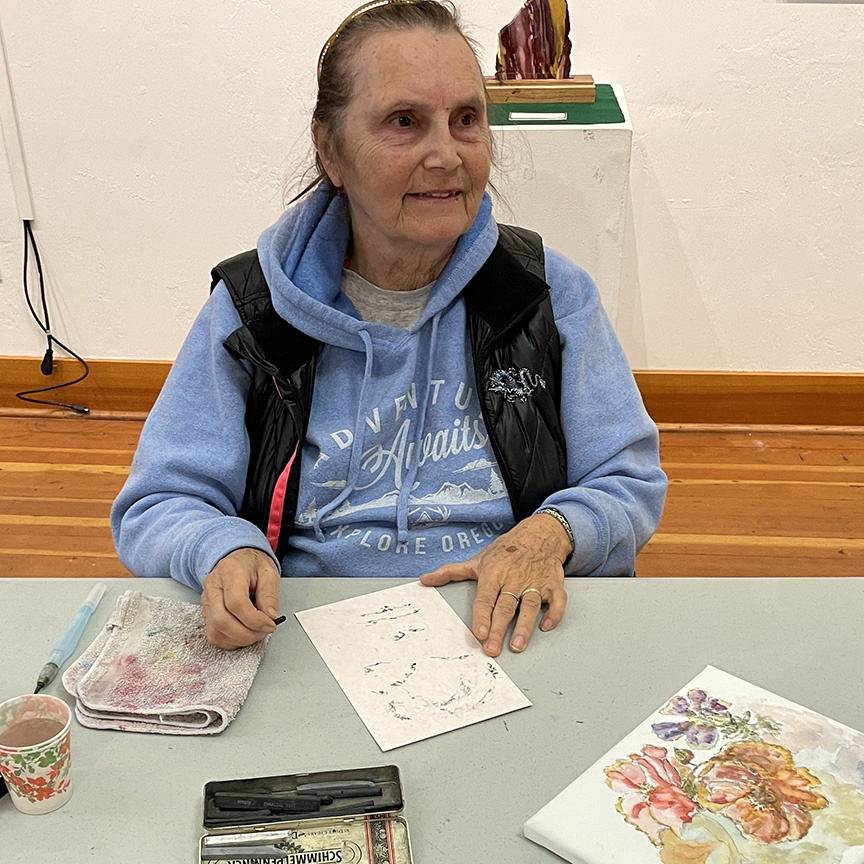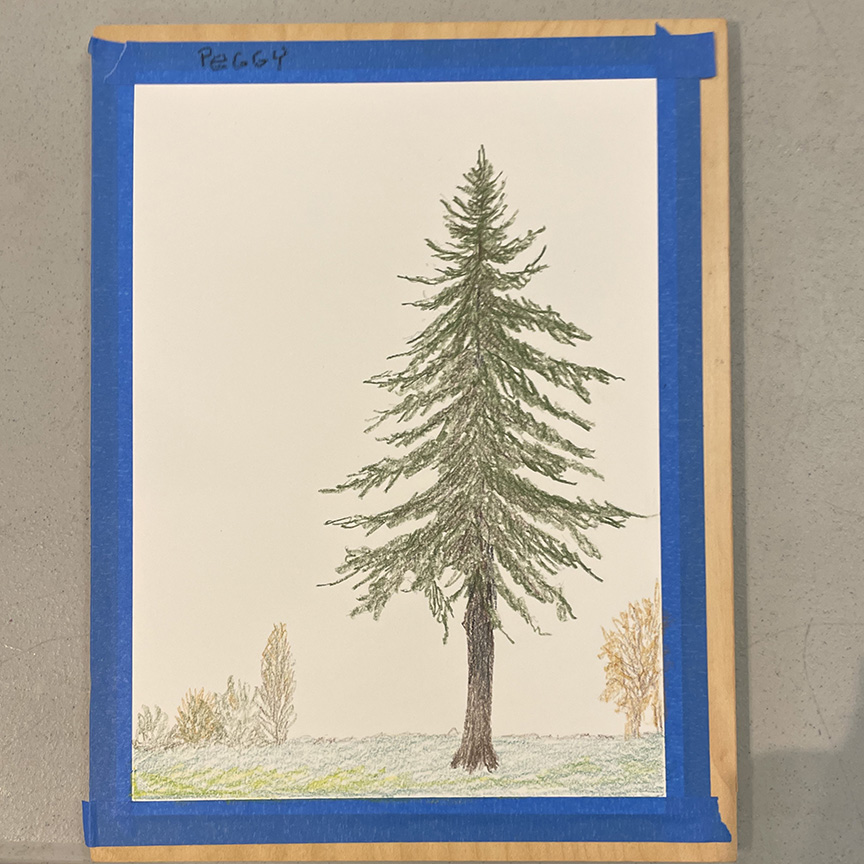 5th Street Market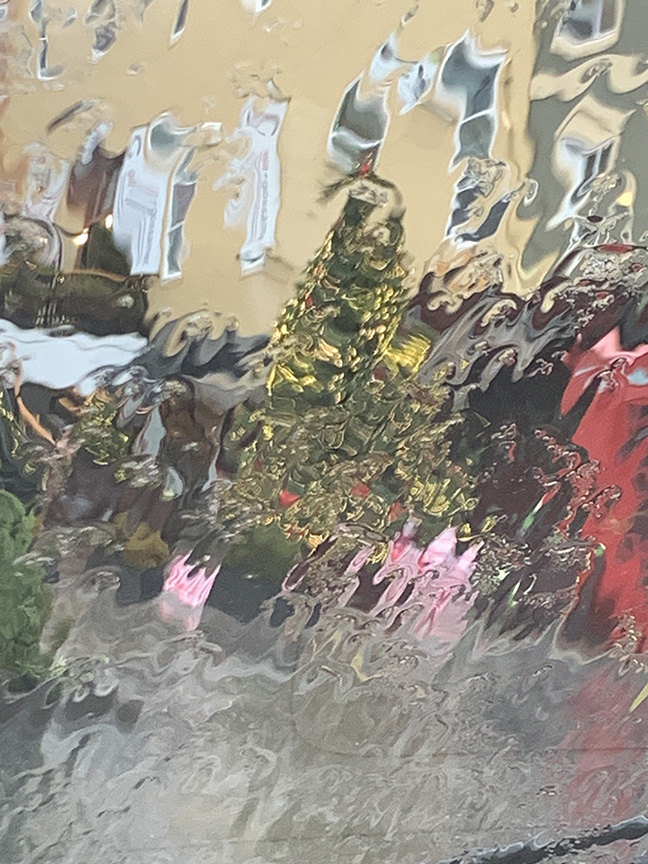 It was a wet and windy day, but inside the 5th Street Market, it was sketching as usual.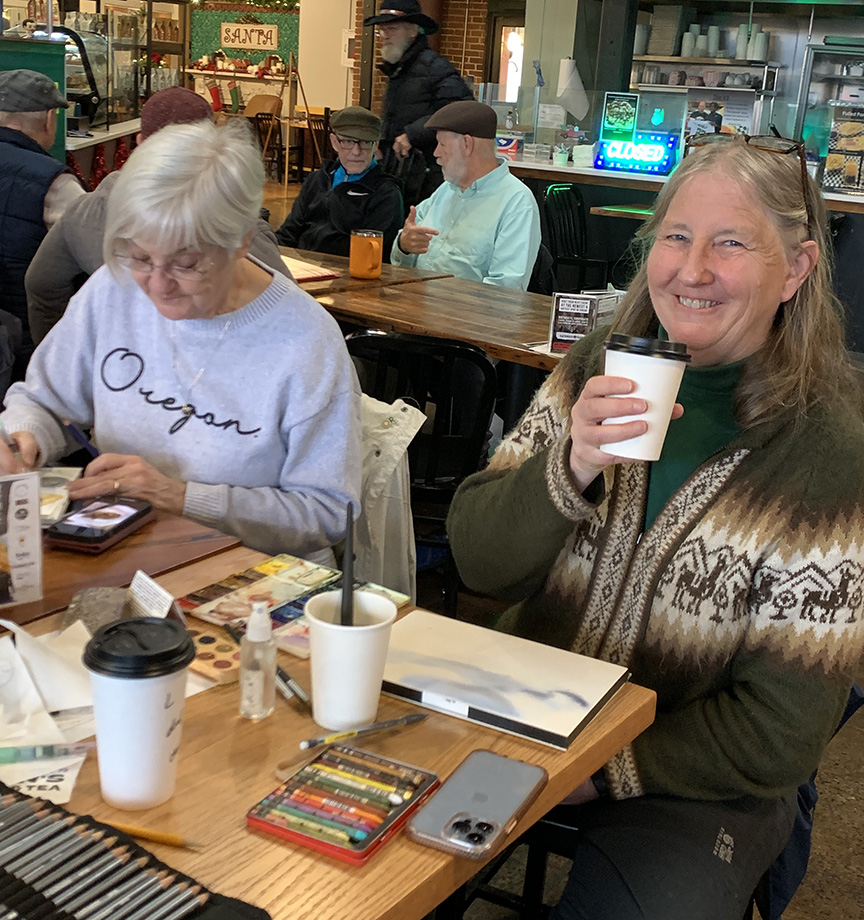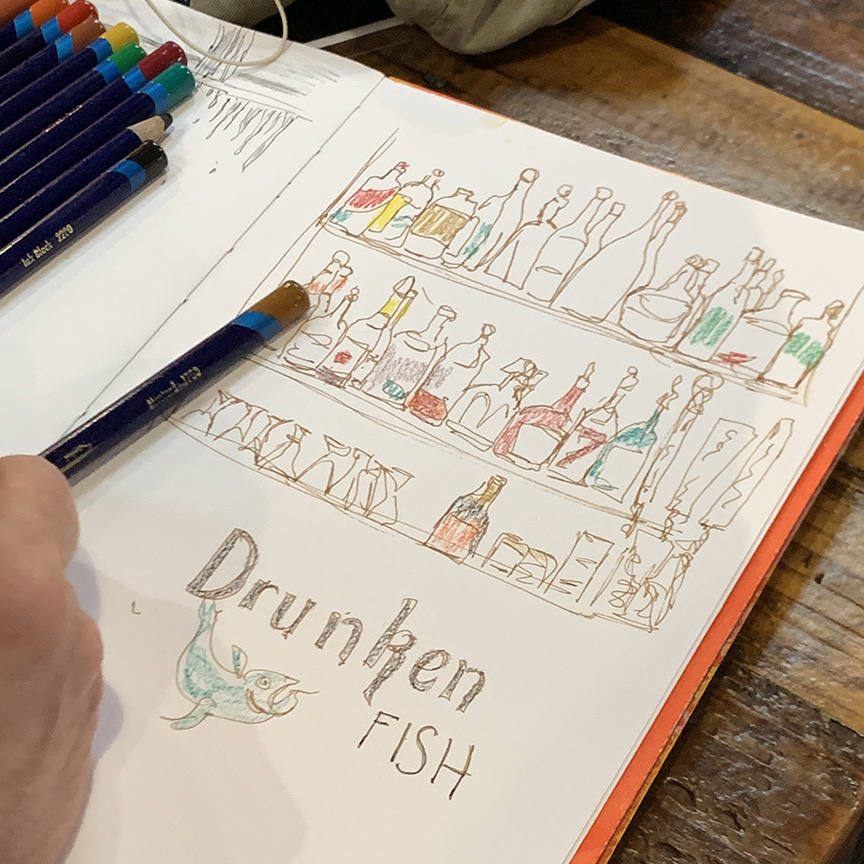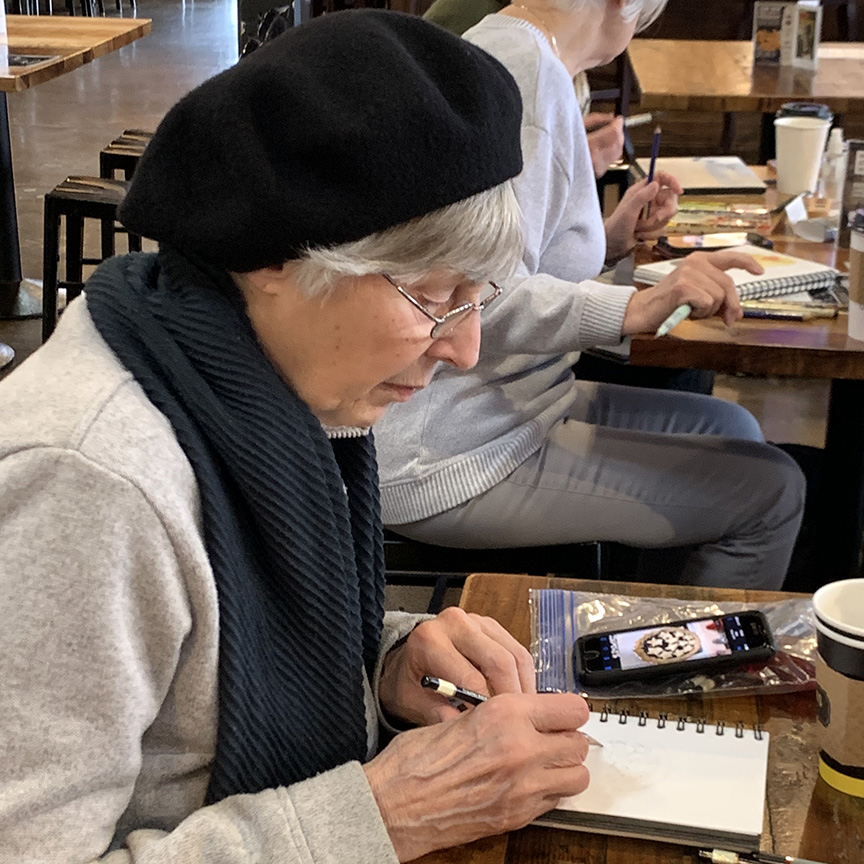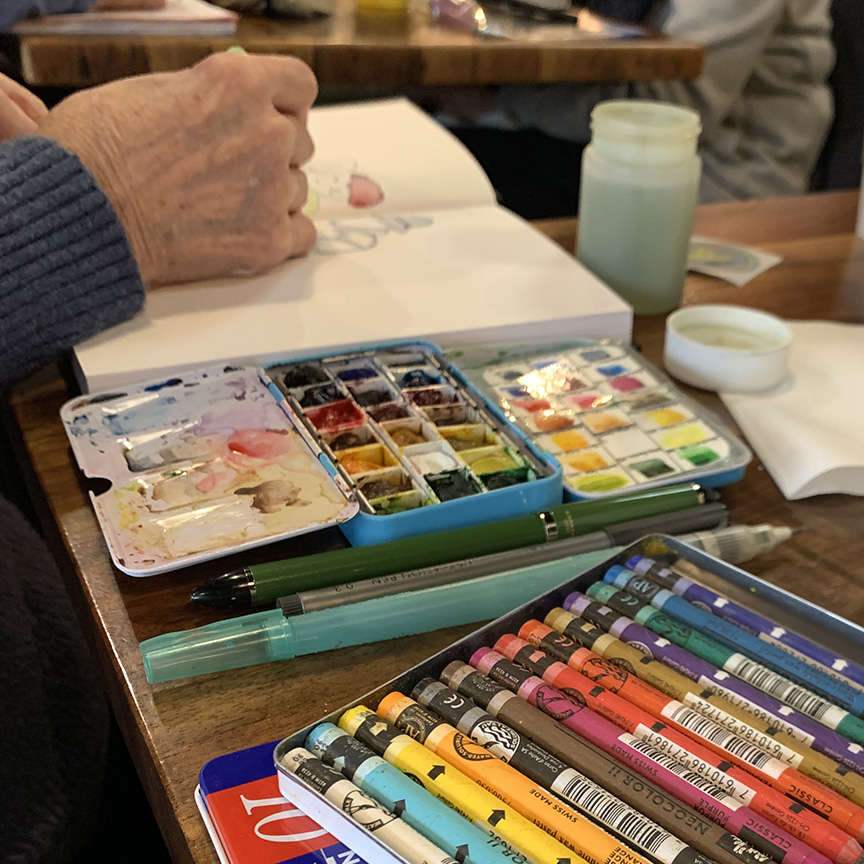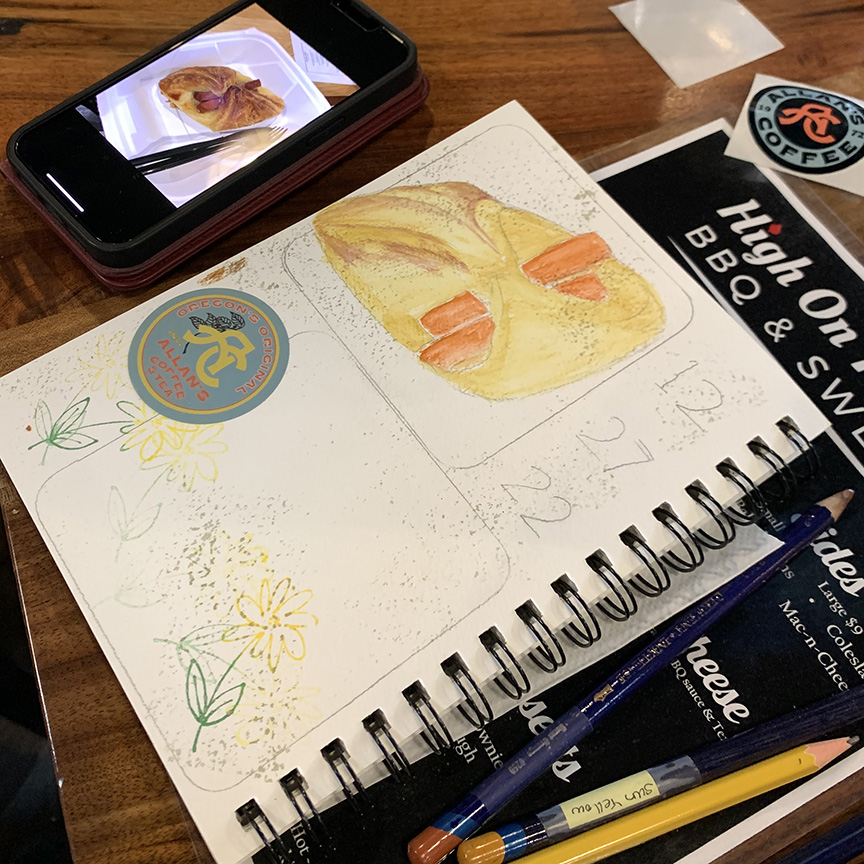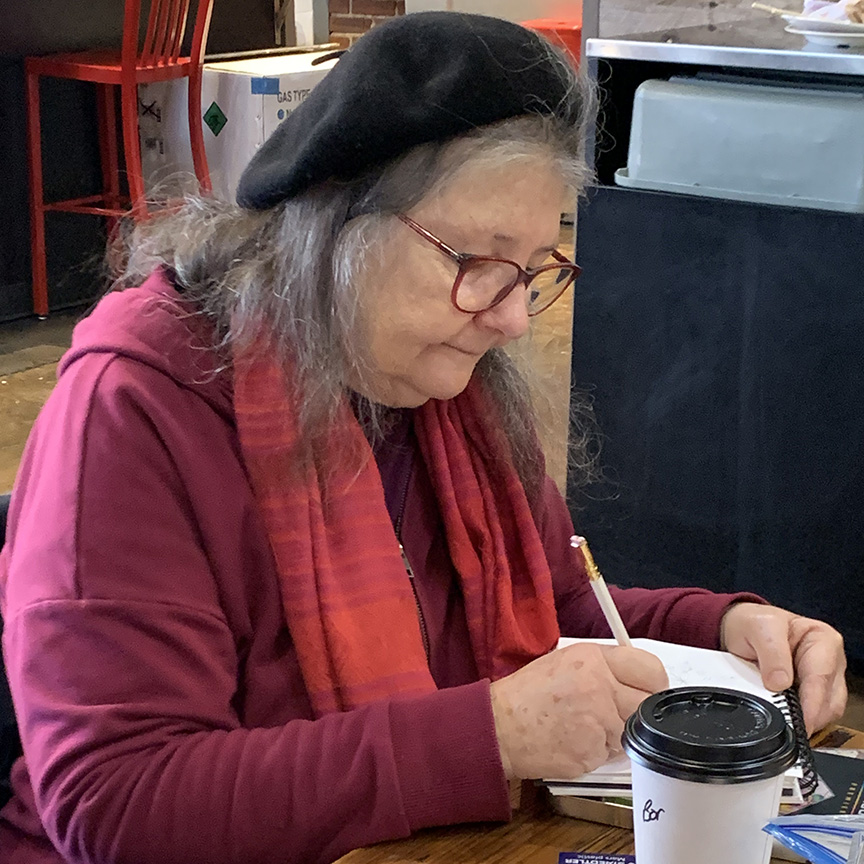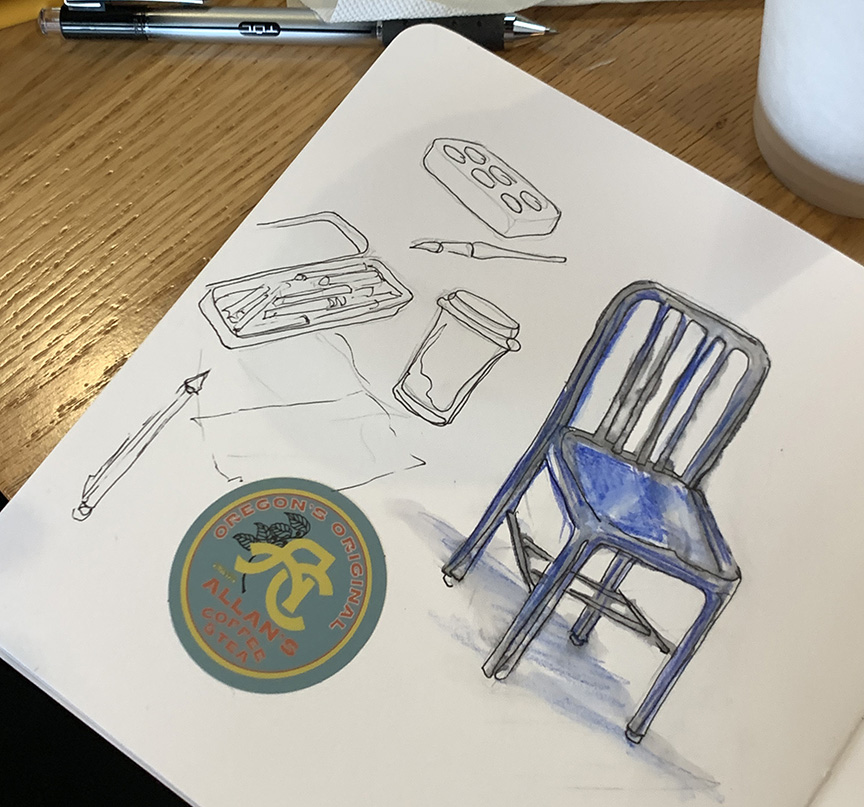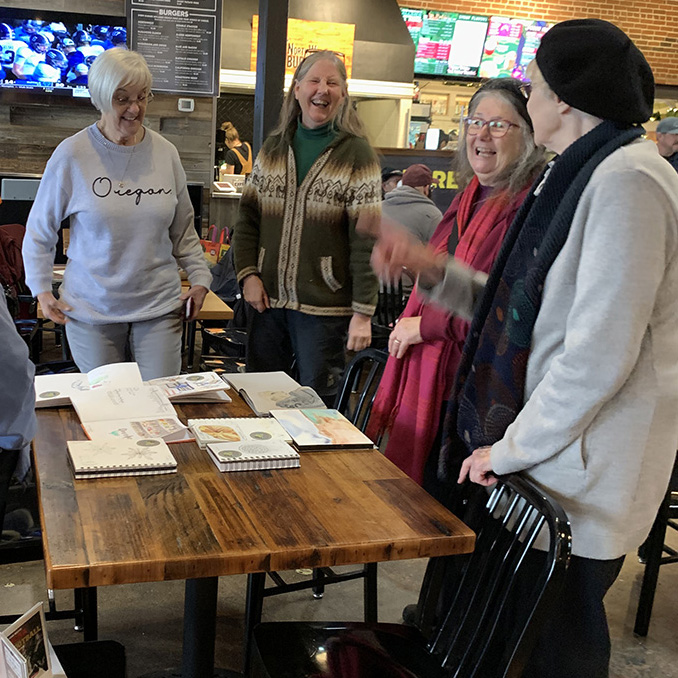 Zoom #105
At Zoom meetings we each show our artwork from the week. Each person sends in their 3 favorites to be posted here.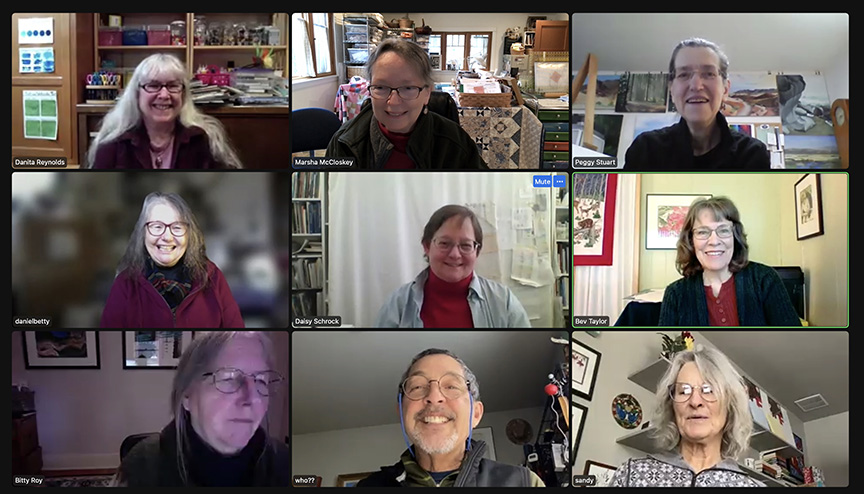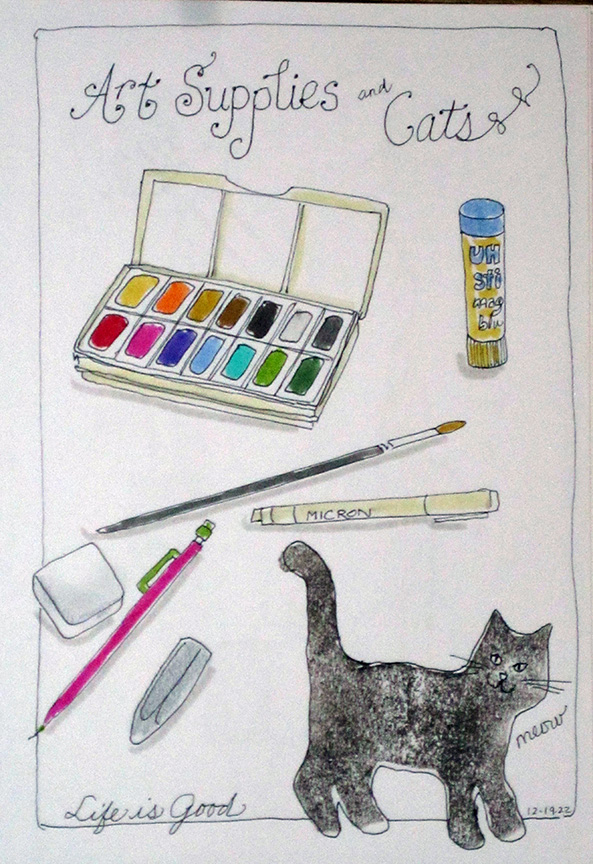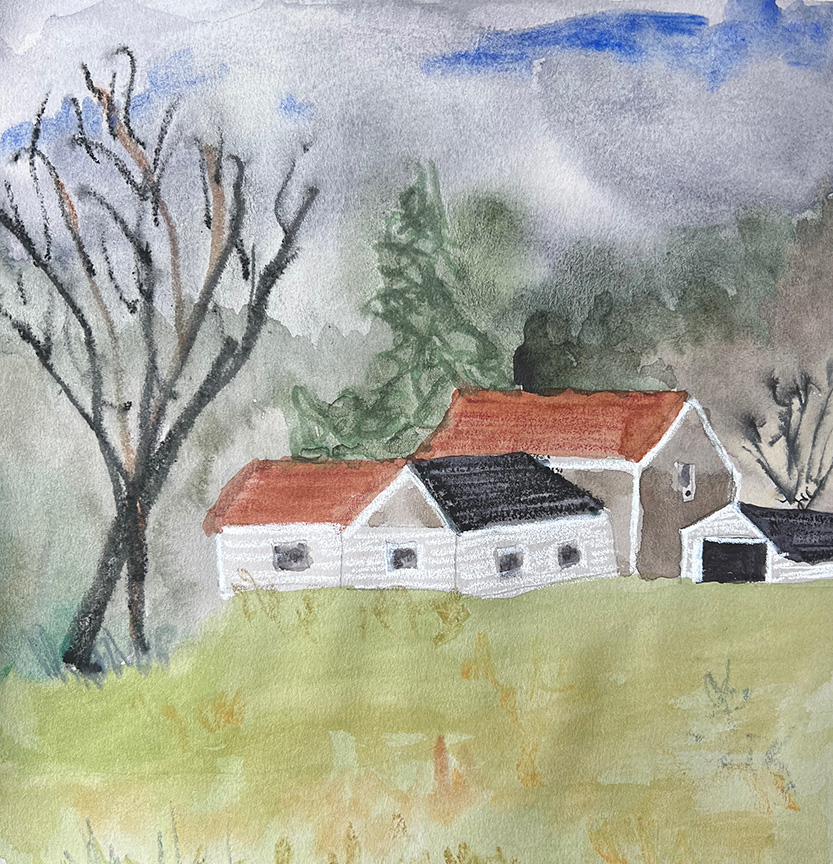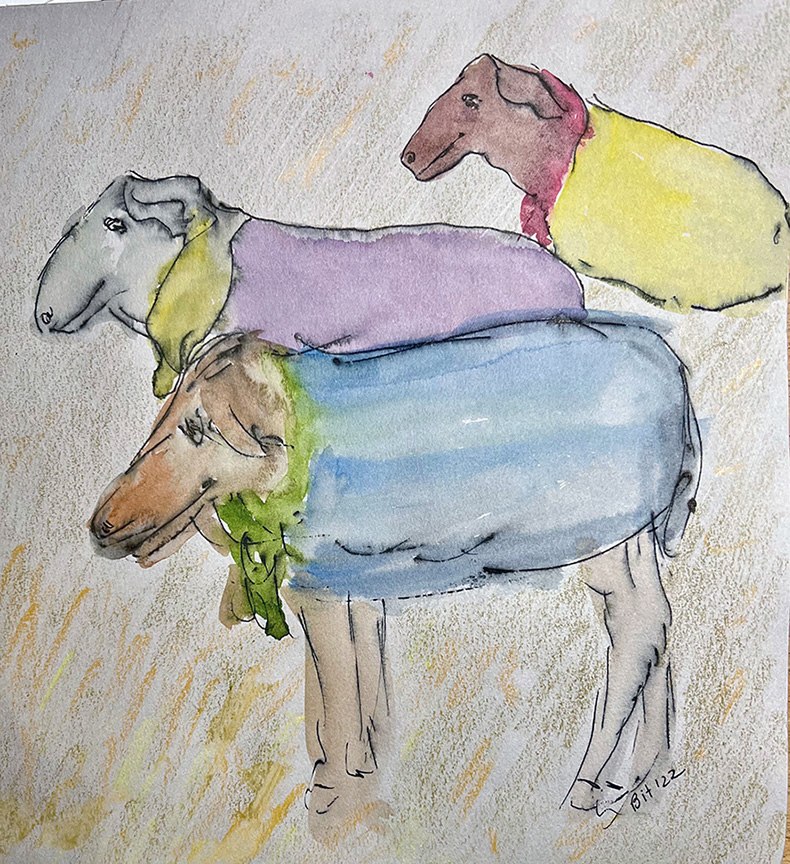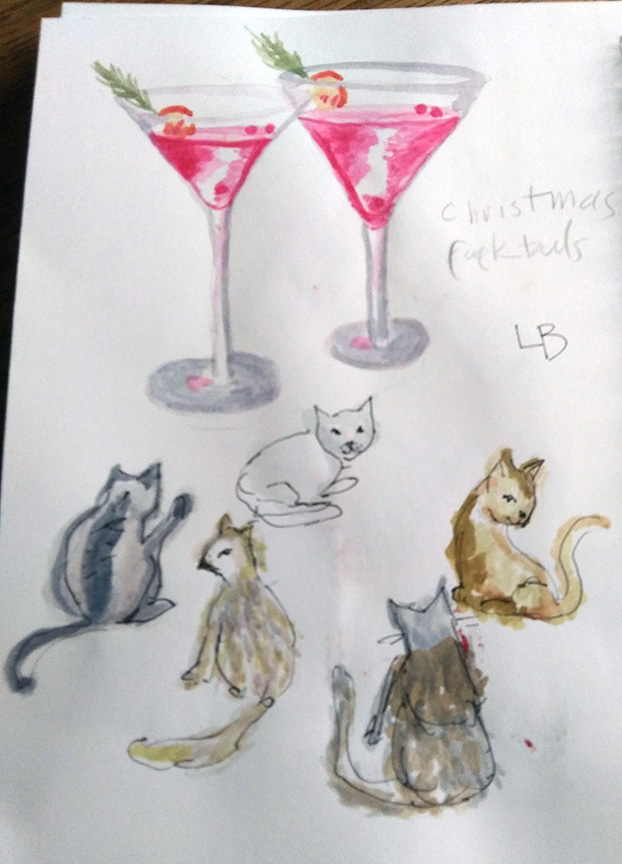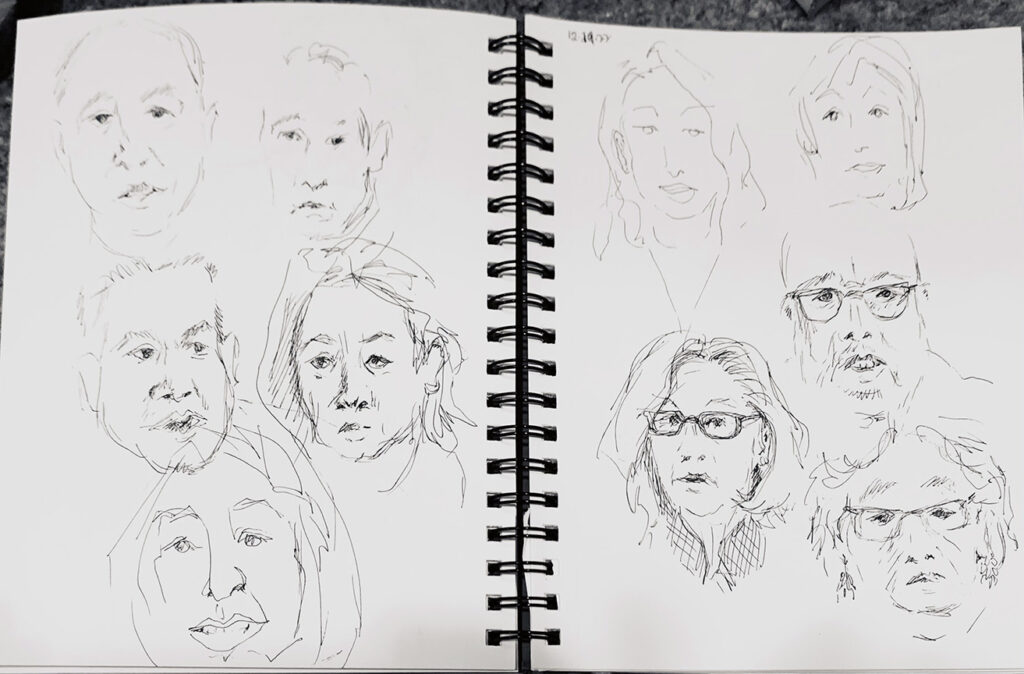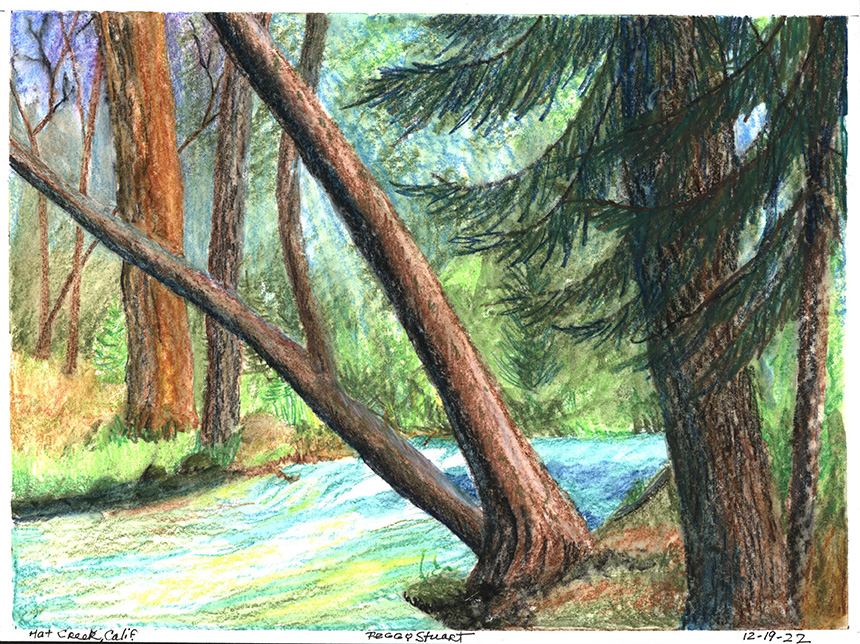 Zoom #106