Barbara Shirk's house, Eugene, OR
It was an auspicious beginning at Barbara's house this Tuesday morning…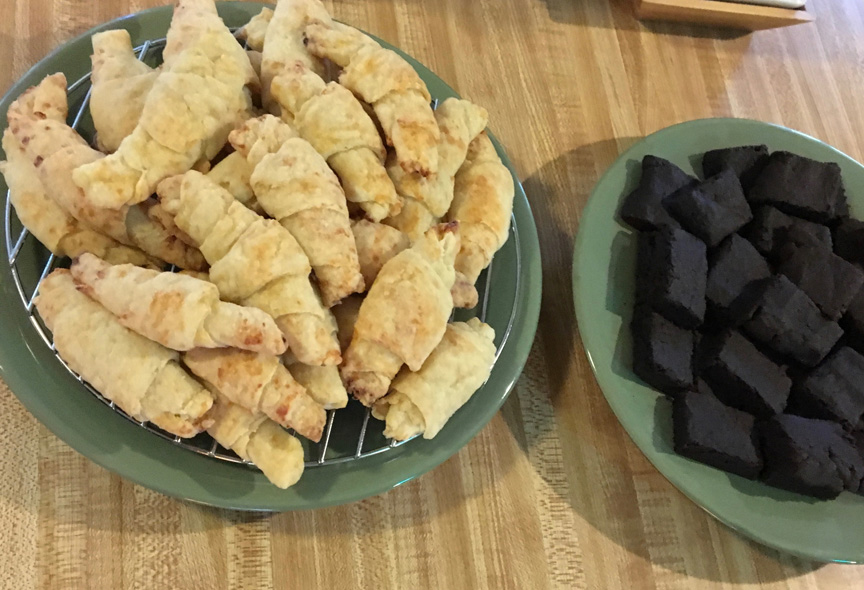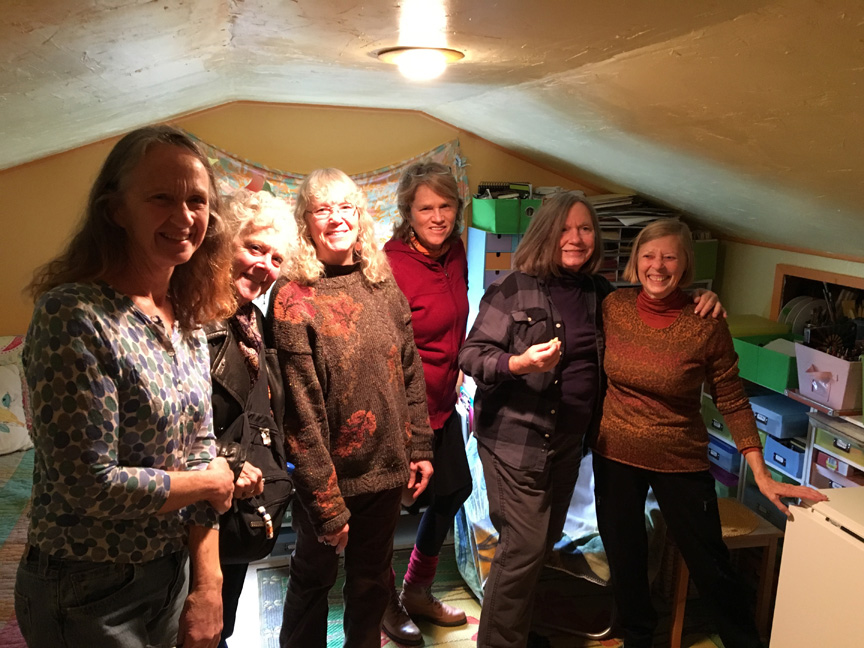 We were greeted with warm mini-croissants and chocolate shortbread, as well as a tour of Barb's craft room & charming home. Above are: Ardas Calhoun, Barbara Aten, Tricia Clark-McDowell, Penelope Youngfeather, Jan Brown, & hostess Barbara Shirk.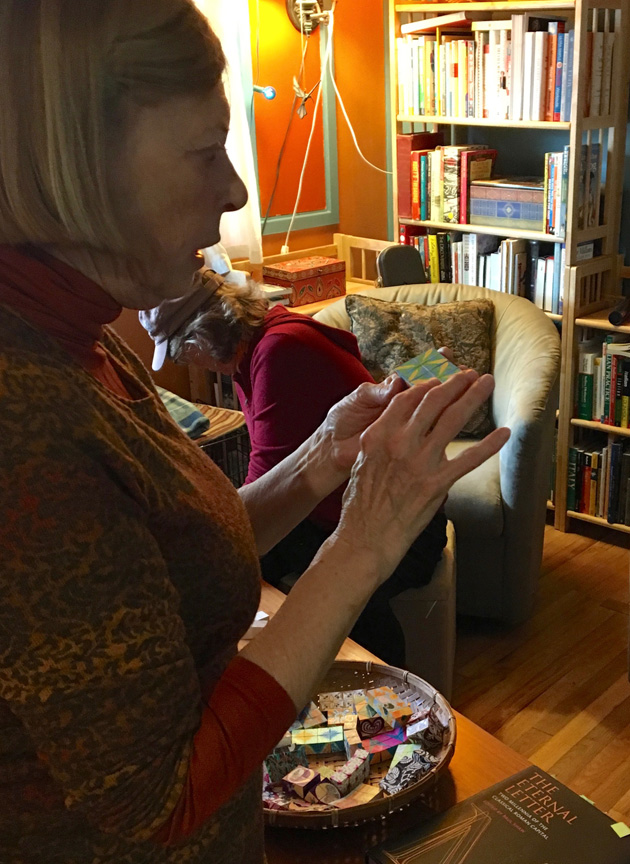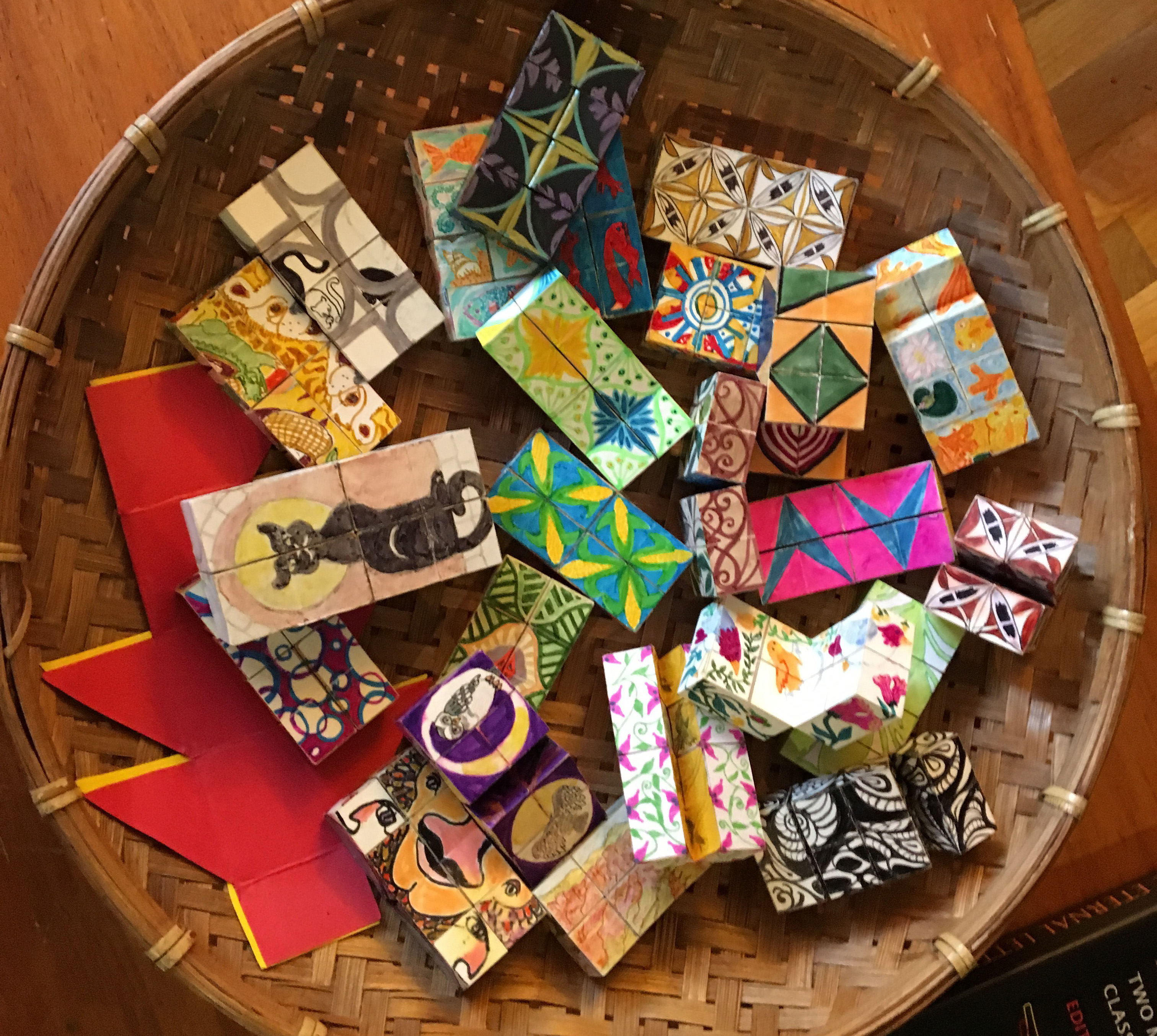 Then Barb introduced us to the folding cubes, samples in basket.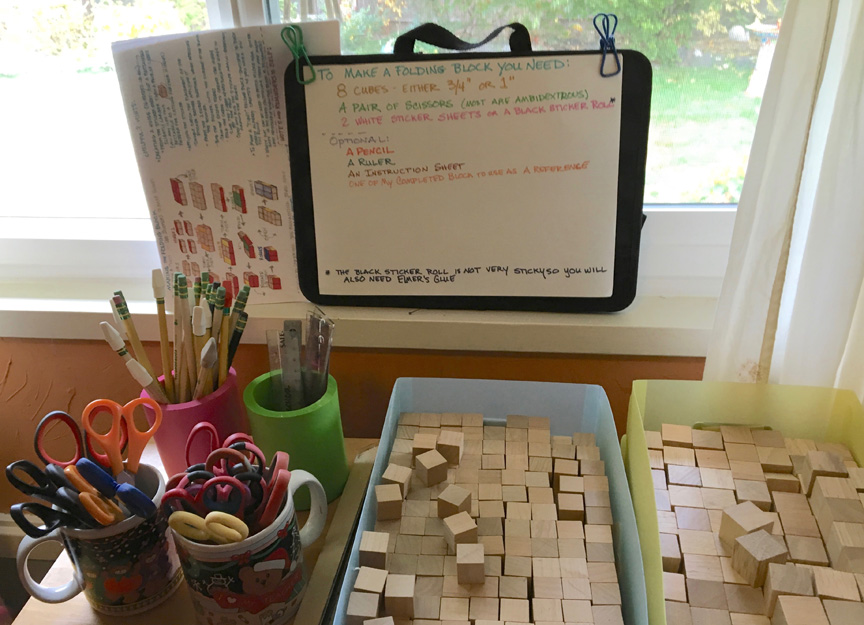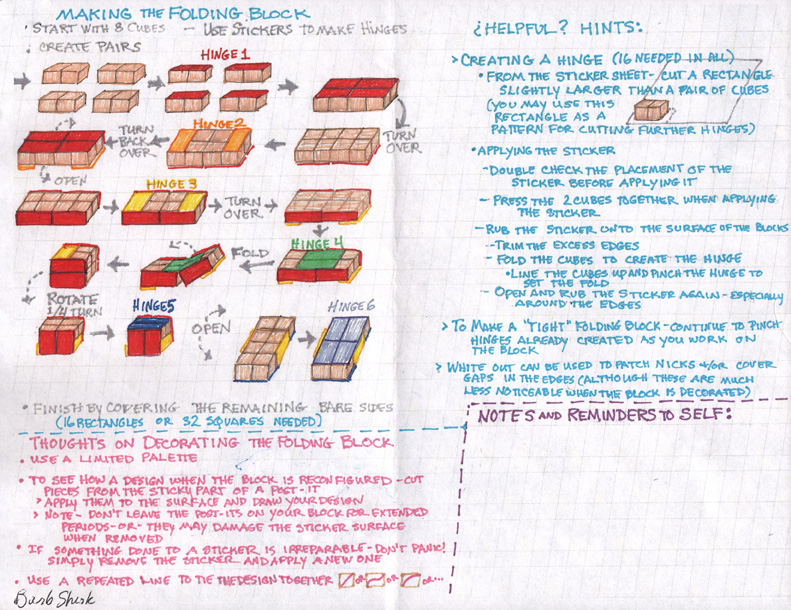 In the corner was the supply layout, as well as written instructions with illustrations (once  a superb teacher, always a superb teacher!)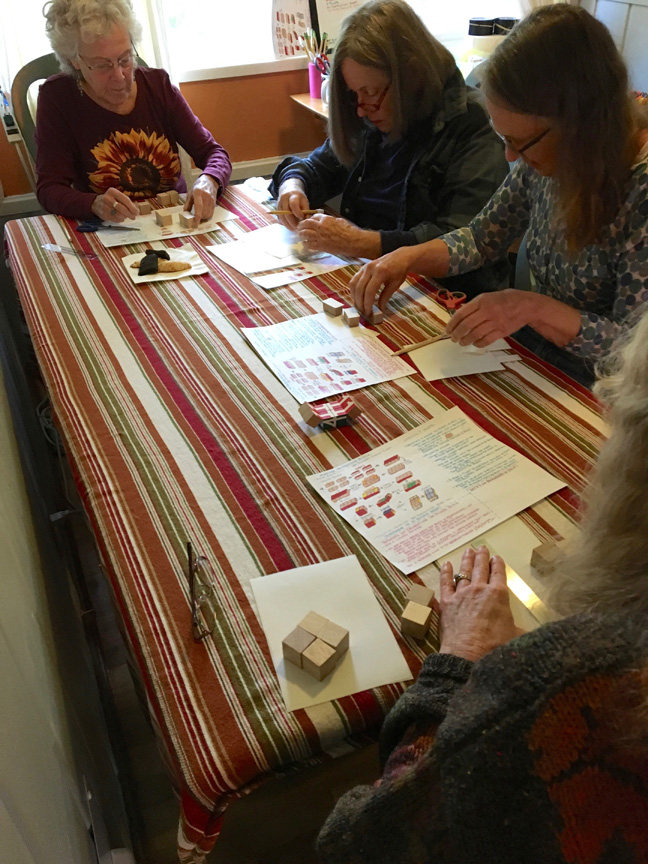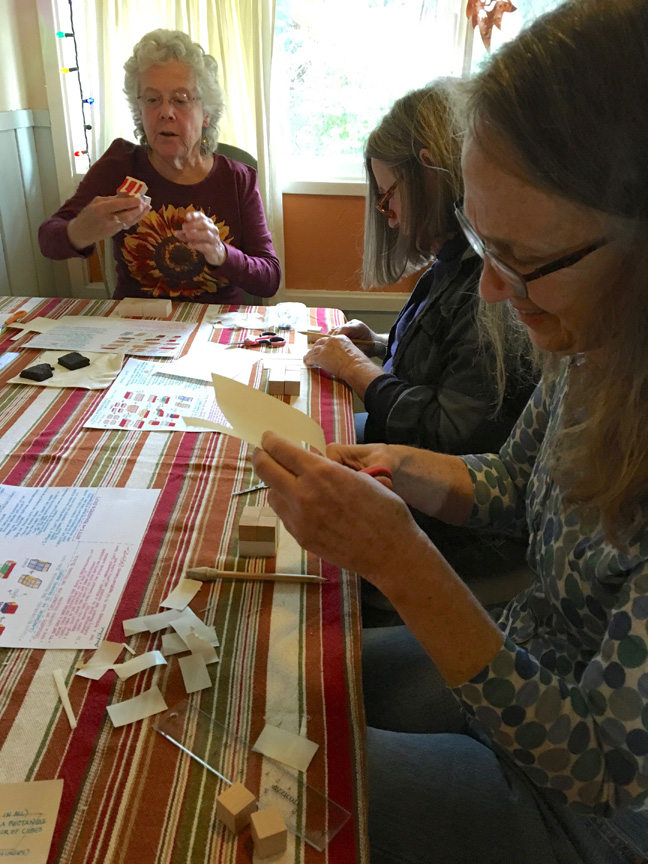 Barb Aten, Jan, Ardas Calhoun, and Tricia got right down to it…take six little wooden cubes (used as math manipulative in elementary school), then cut white sticker labels to fit across two…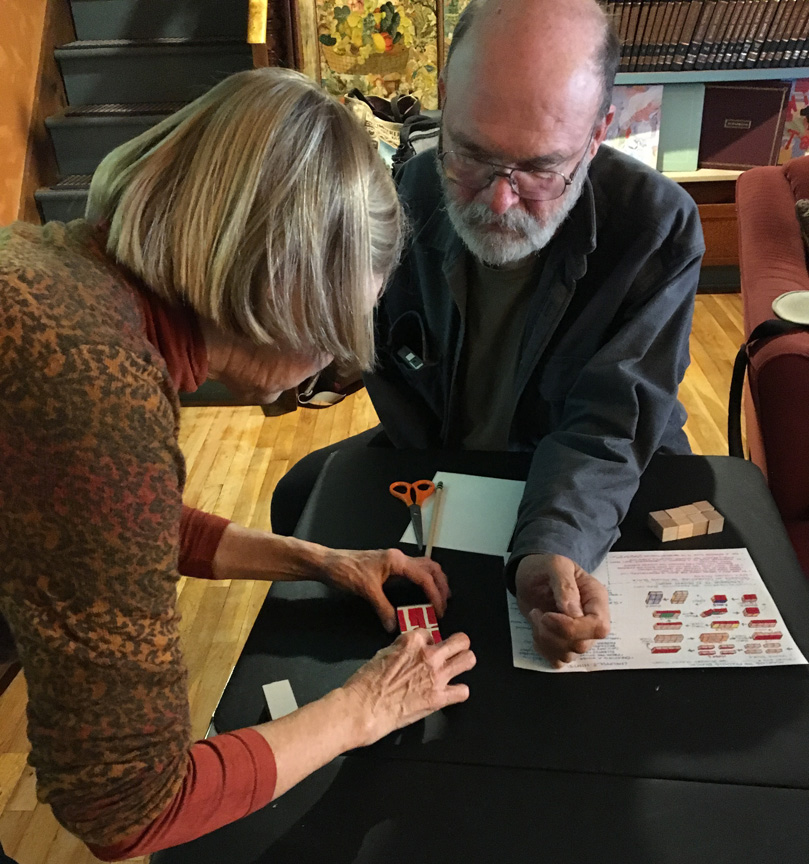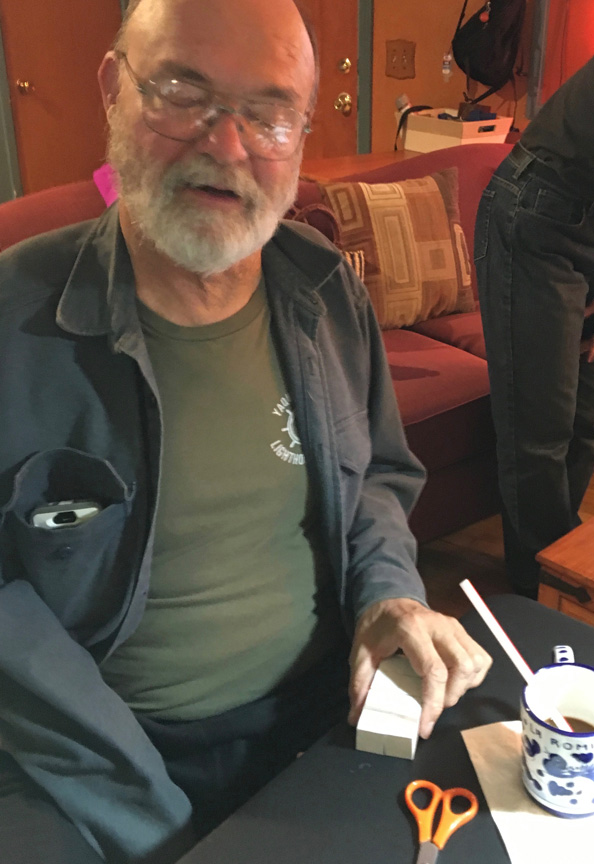 Barb demonstrates for Erik how the cubes go together so that they will open up – this is tricky & complicated! He gives a sigh of relief when his complete folding blocks work right. Yay!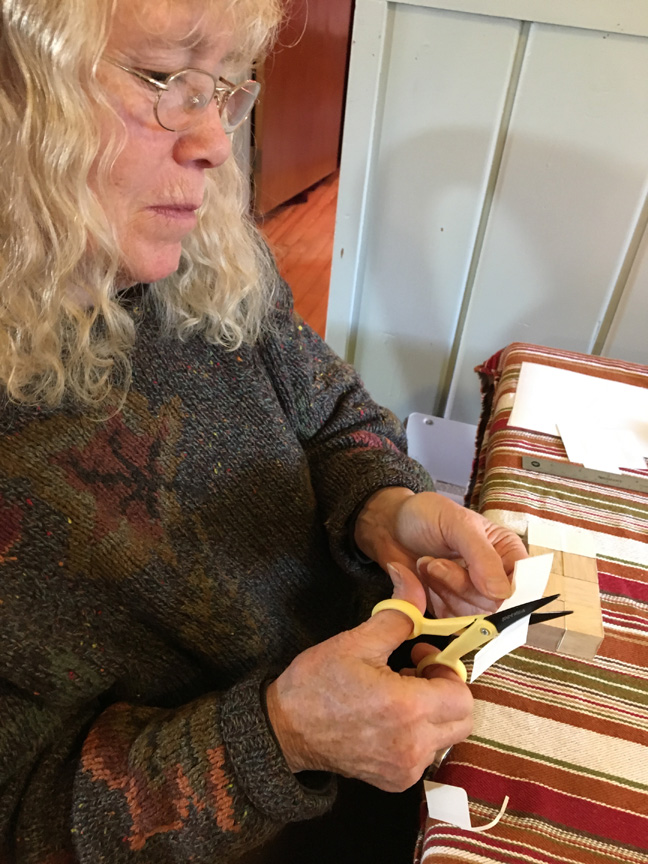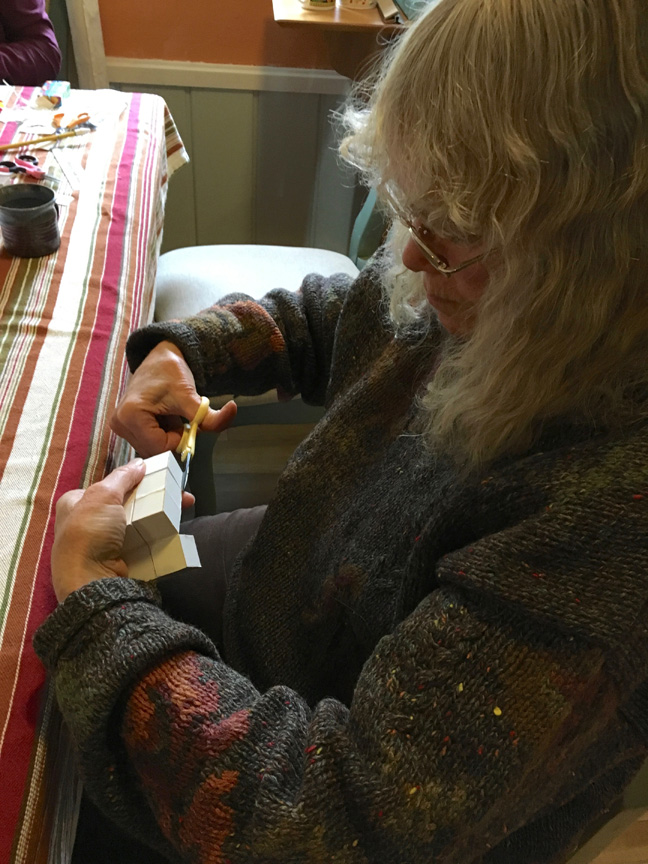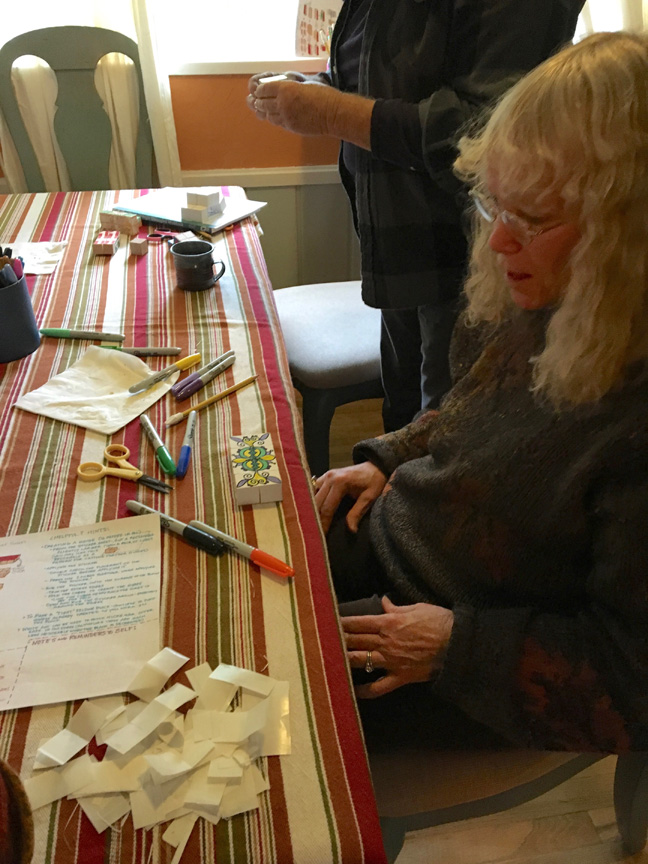 Tricia cuts carefully, trims the excess after applied to the blocks so that they open up, and then applies a design which will change as the blocks open and fold in a different direction.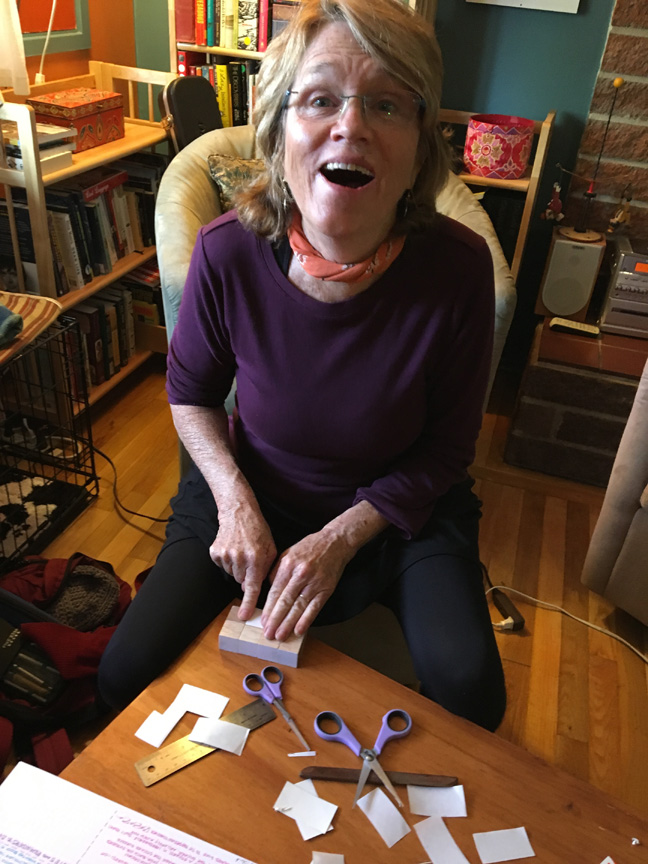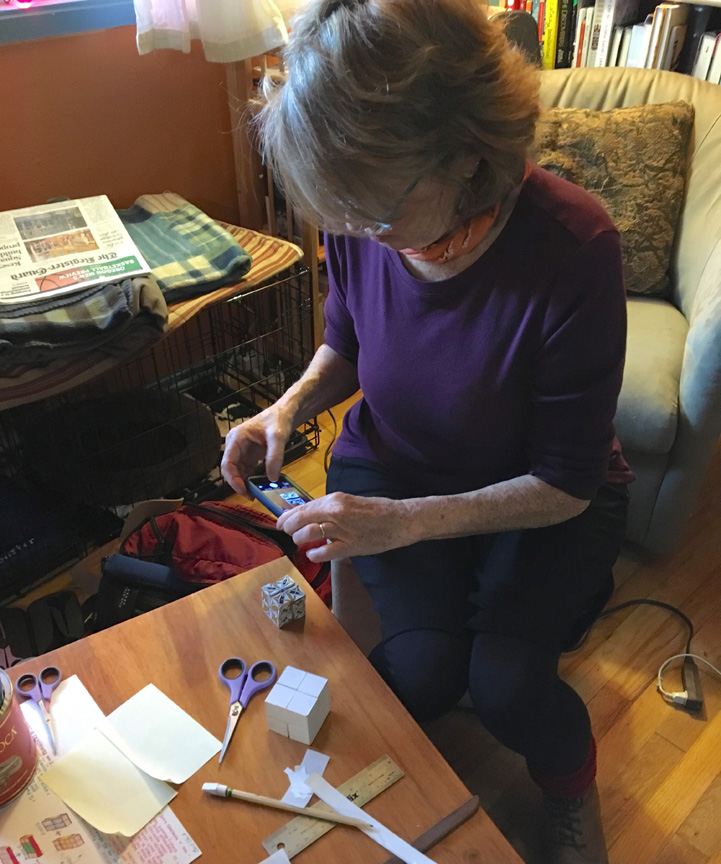 Penelope delights in getting the first set of blocks stickers together. Later she photographed a sample design to inspire her at home.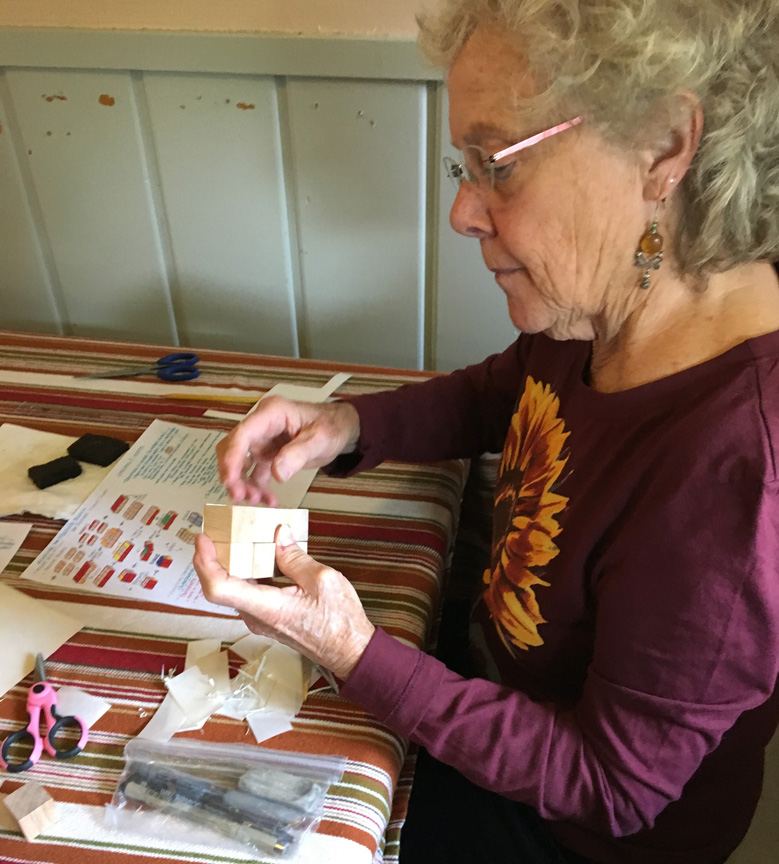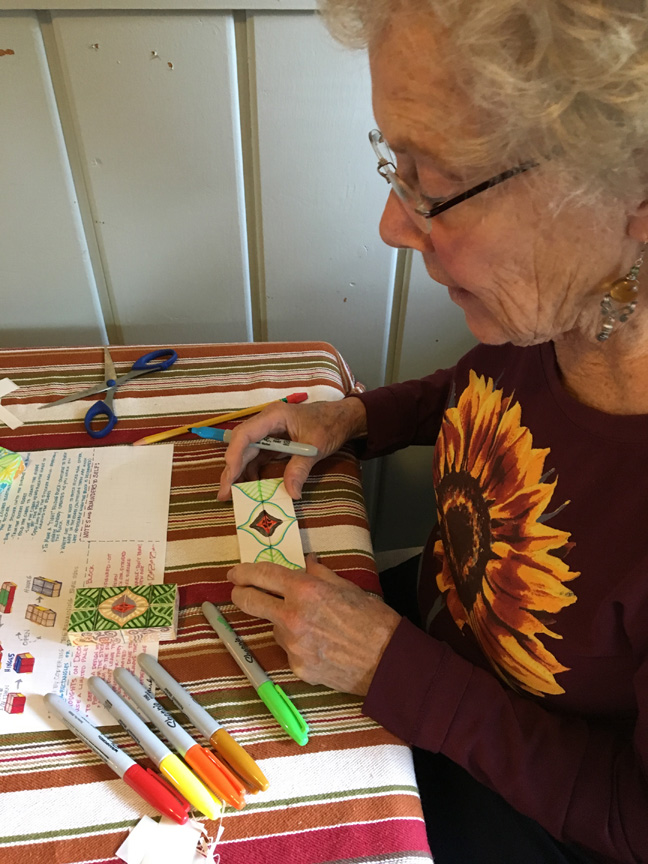 Barb A gets the next block section turned just right for the next sticker application, and gets down to doing designs on her blocks.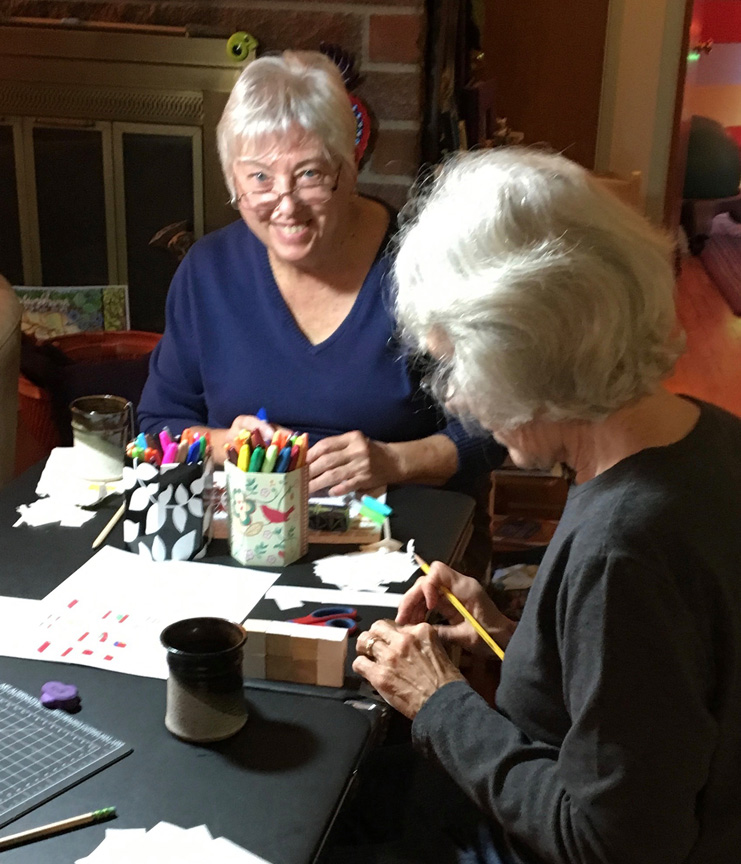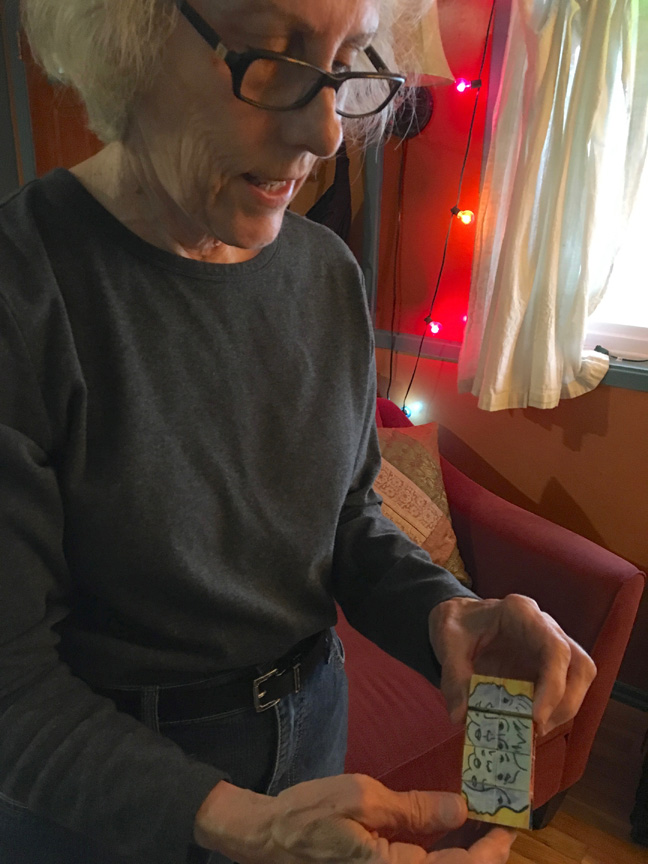 Jane and Barb Sommers work on their block collection. Barb refers to one of the samples for design ideas. They had to be seen to be believed at how one design would morph into another!
We had a great time, and we were all successful at getting our folding cubes put together. This definitely got our brains working in a different direction, thanks to Barb Shirk. Now, back to sketching.