5th St. Market, Eugene, OR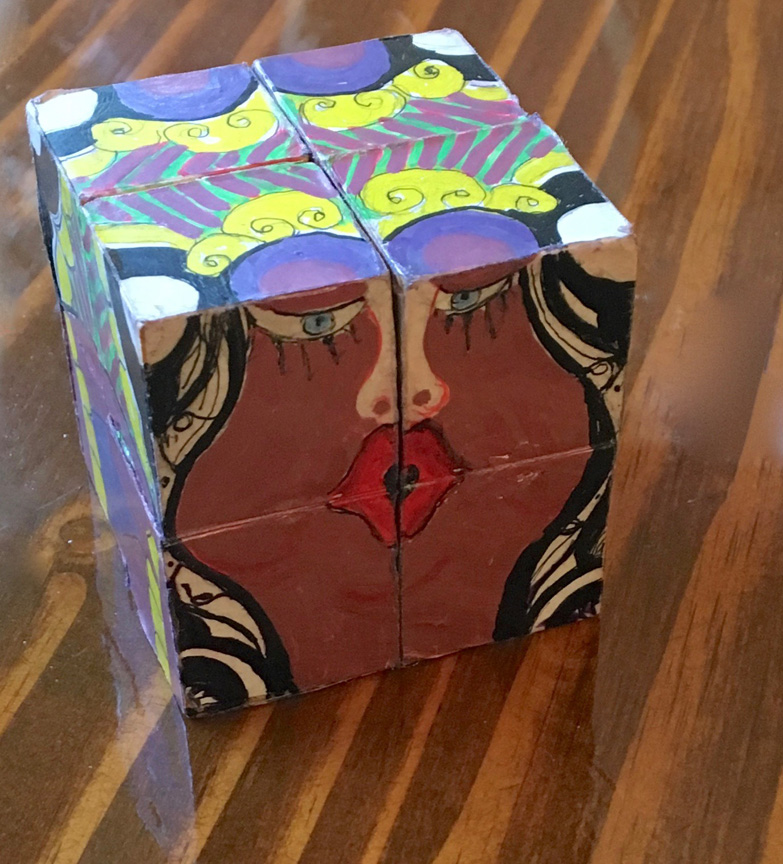 Jan brought her completed folding block creation, much to our delight. Barb Shirk and Jan enjoy each other's constructions.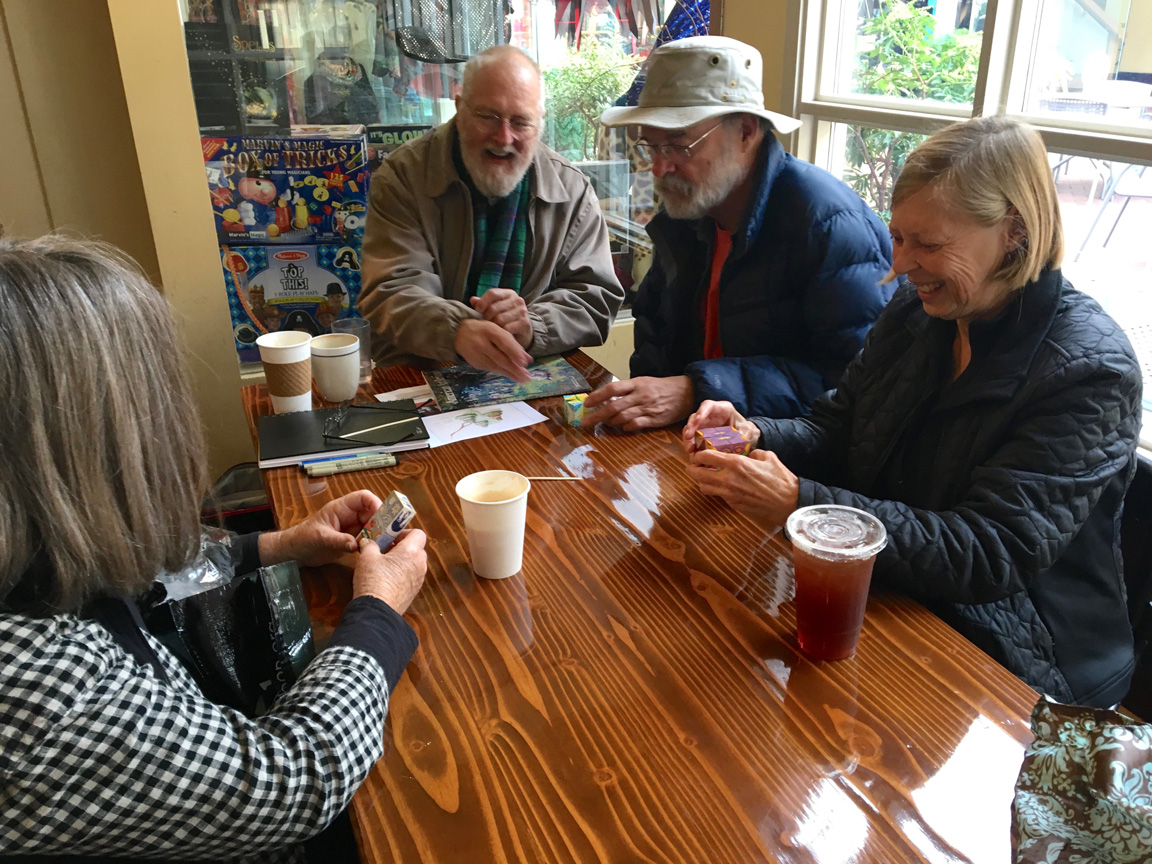 Here, give me that thing! Ken & Erik join in on the hinged block fun.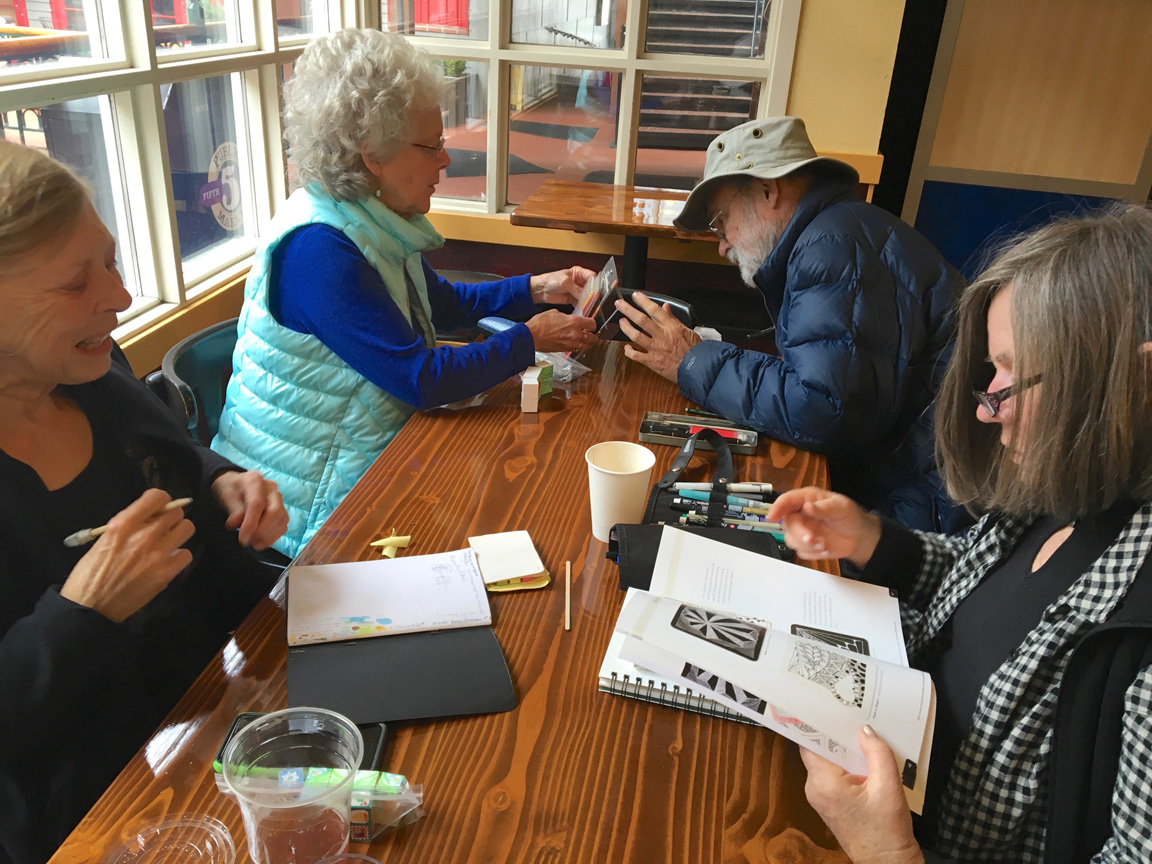 Now that we've been successful in hinging the blocks together so that they will fold open into new patterns, Barb Shirk, Barb Aten, Erik, & Jan start contemplating designs to go on them.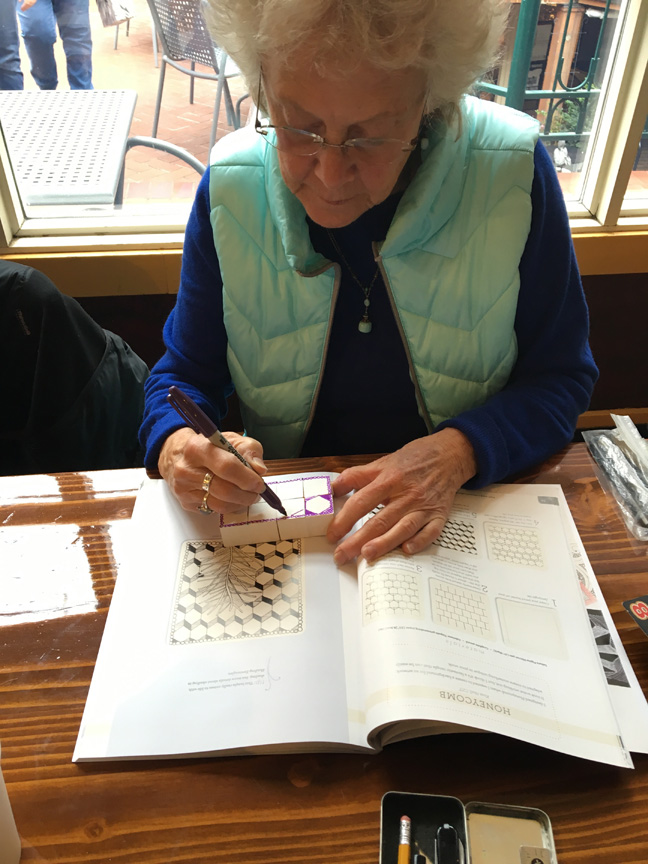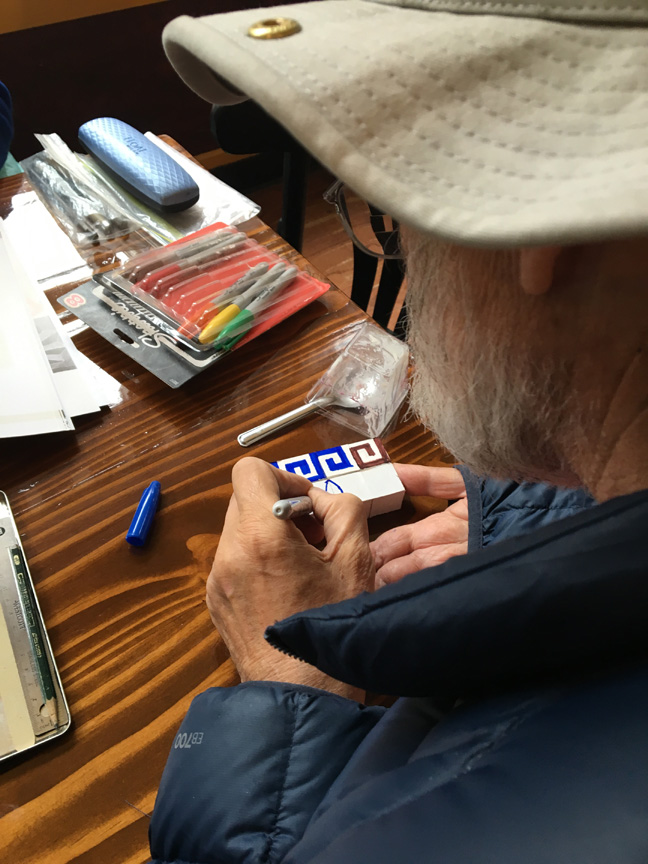 Barb Aten refers to a Zentangle book for inspiration, while Erik begins a Greek key pattern on his blocks.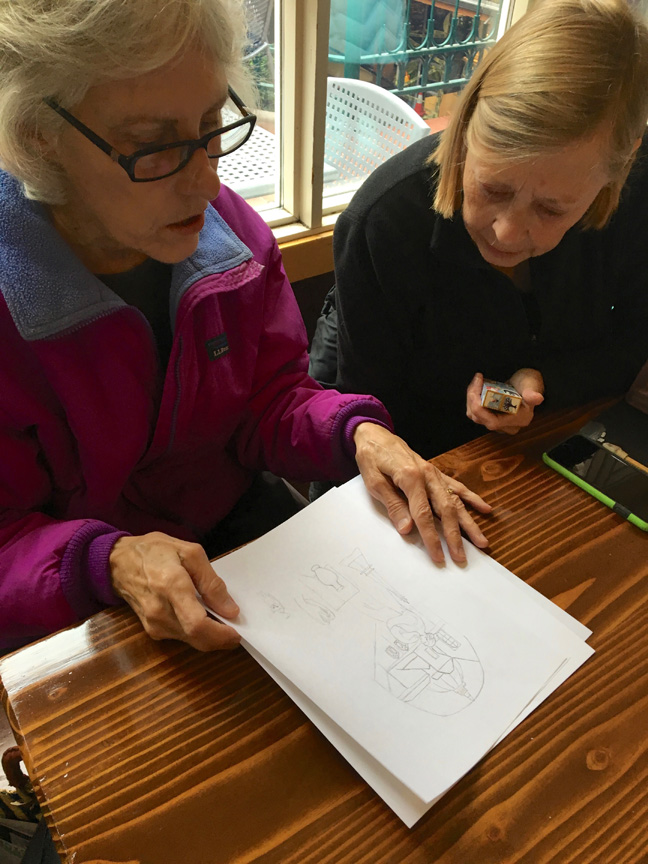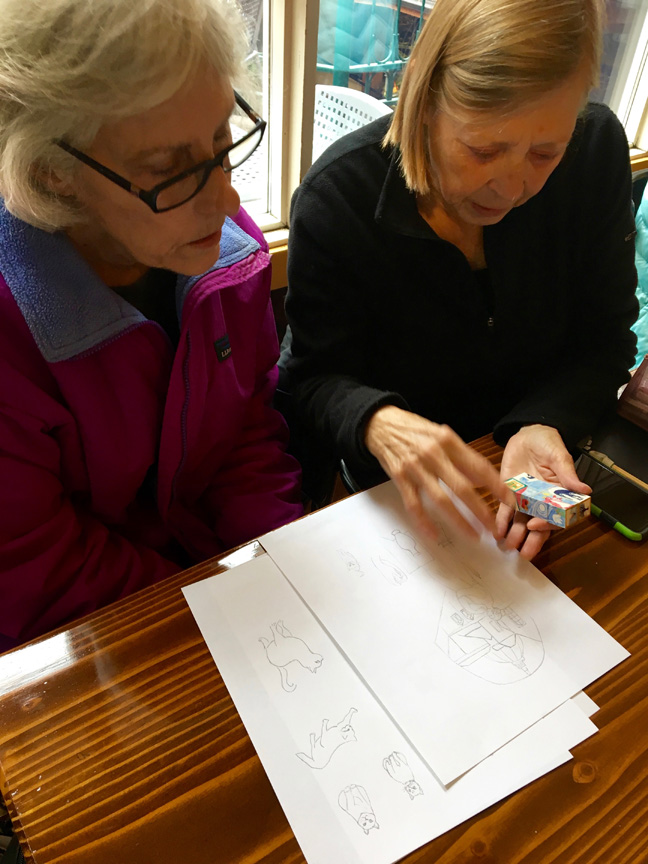 Barb Sommers brought some sample sketches to ask our resident expert how she might use them on her folding blocks. Let's see….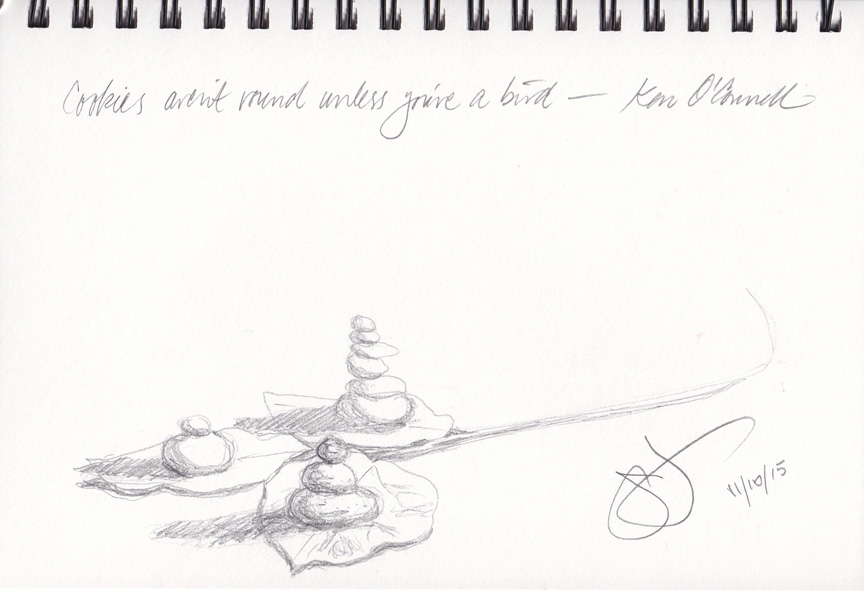 Meanwhile, Jane was trying to figure out how to get her stacked rocks to look like they were sitting on the salal leaves, referring back at a previous sketch and photos of the rocks and the leaves. Ta dah!