Cafe Yumm, 18th St., Eugene, OR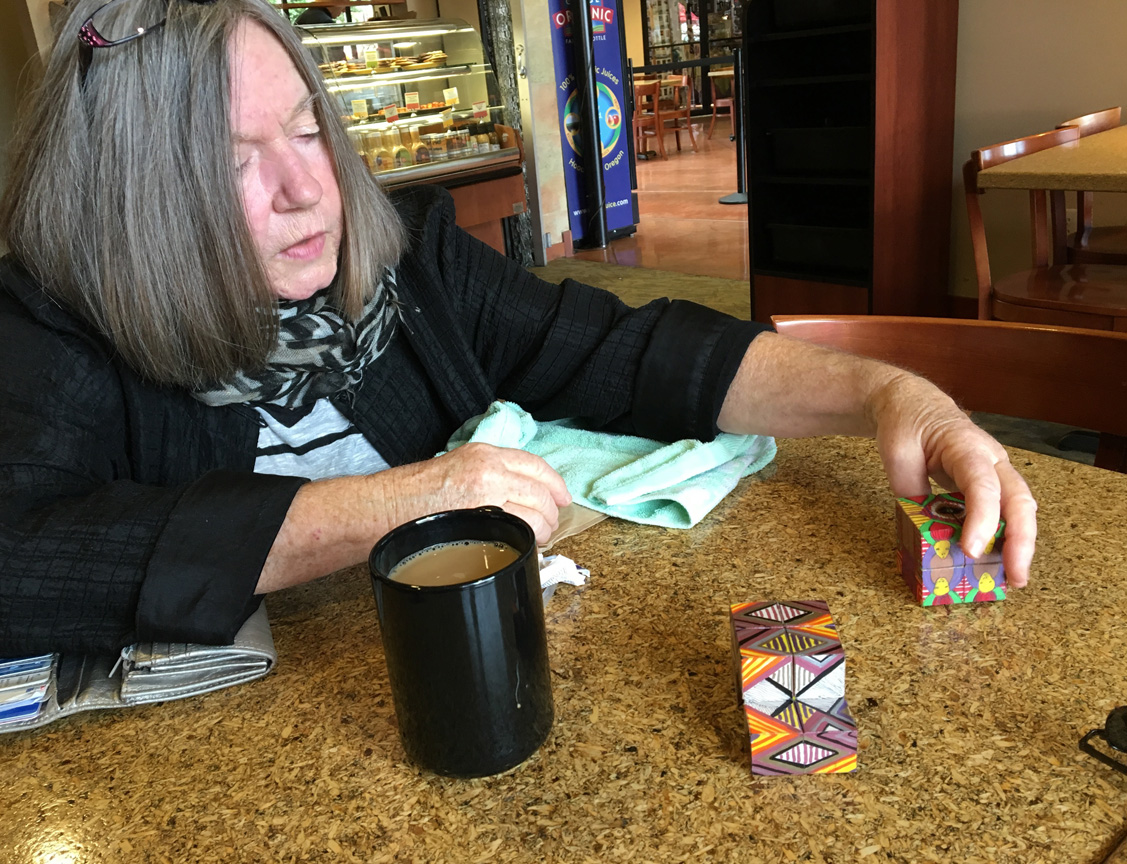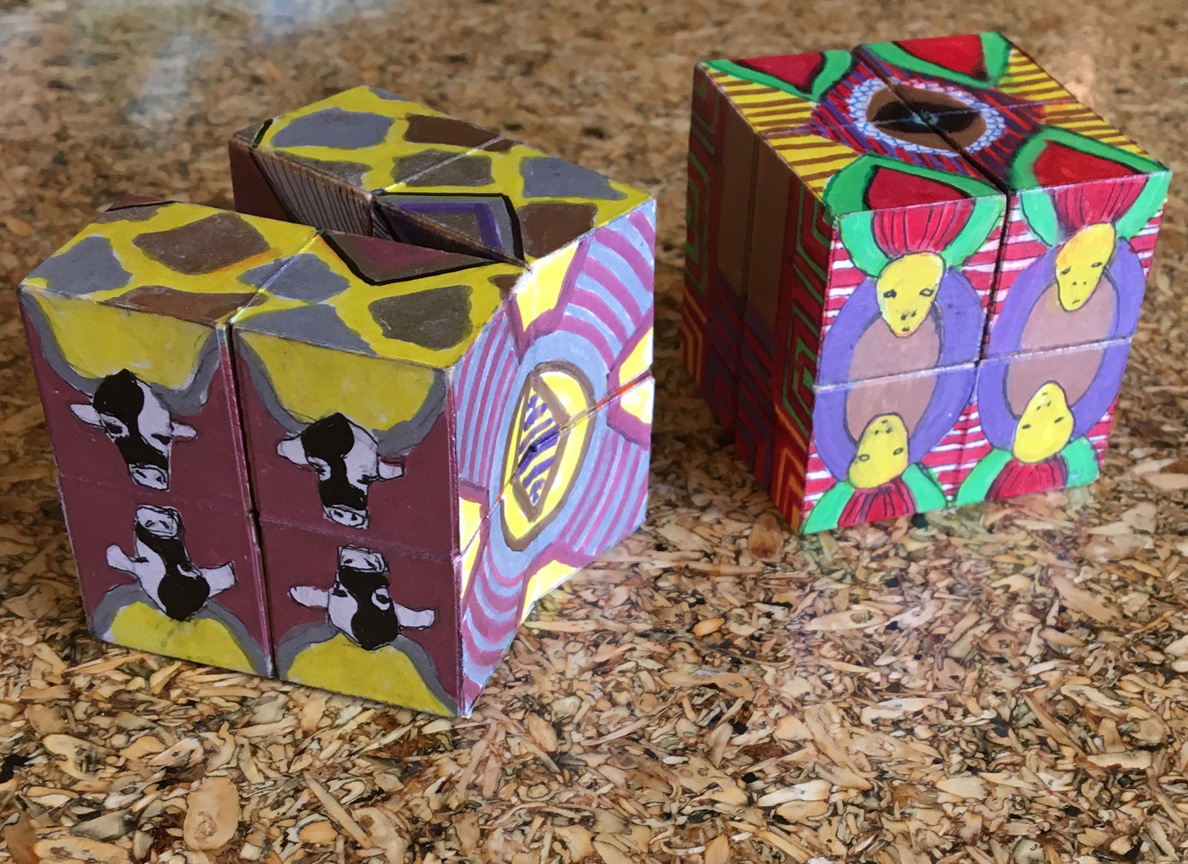 Jan showed up at our meeting with two new folding cube creations – cows and aliens! She's really on a roll with these clever details!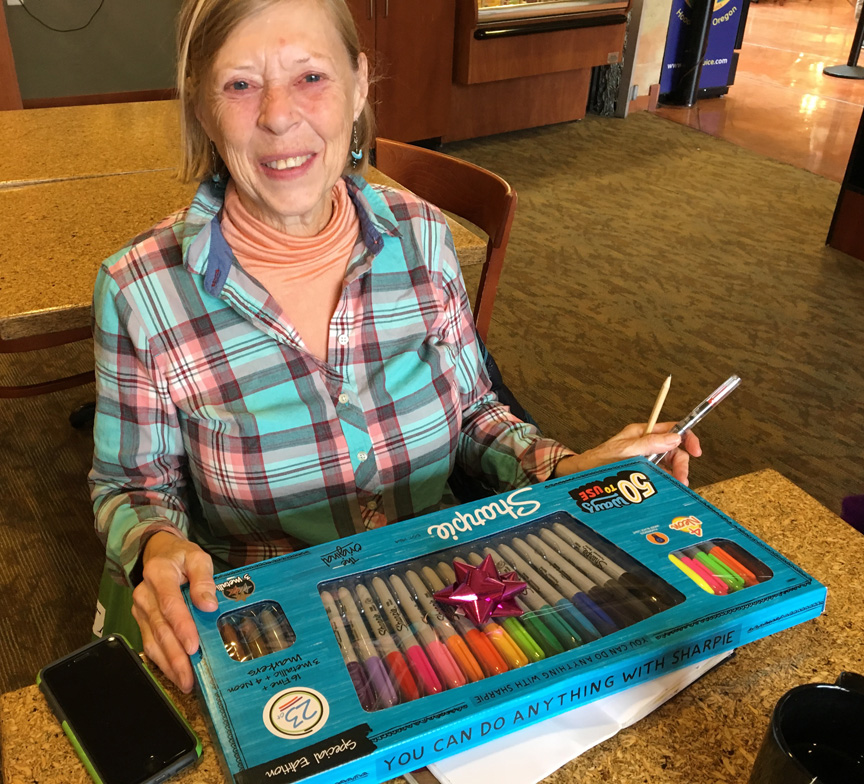 Barbara Shirk smiles her thanks at the gift the group gave her for all her work in helping us learn how to do folding cubes.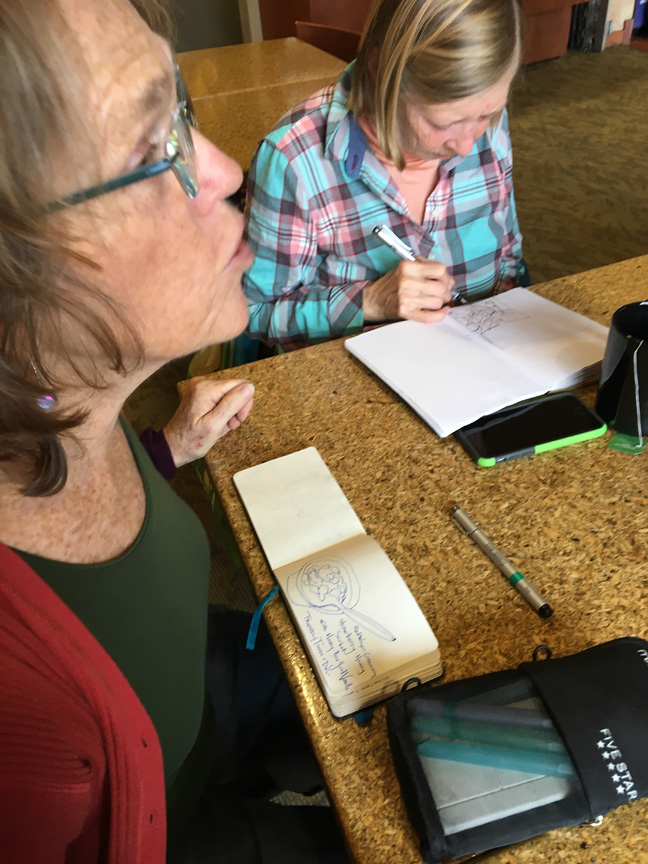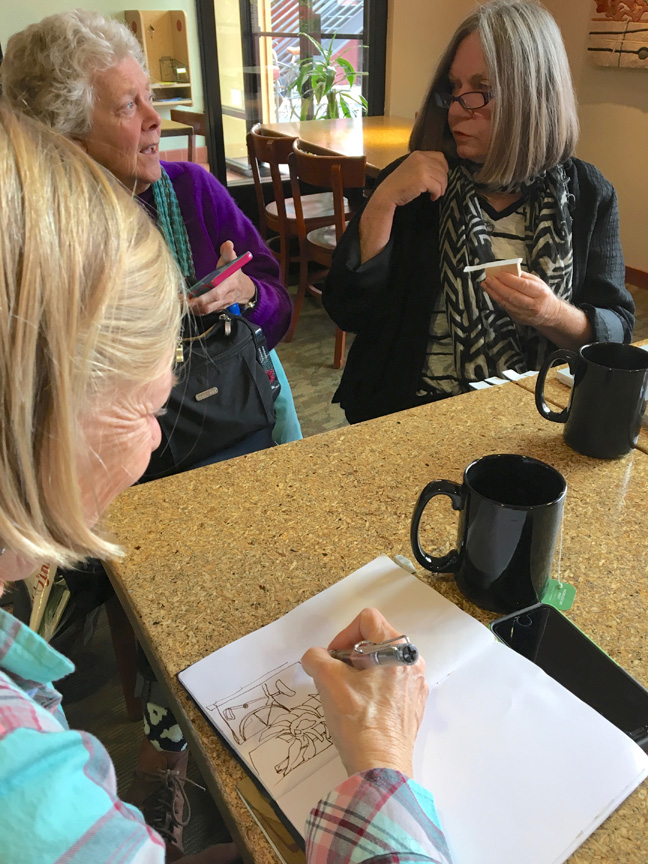 Penelope & Barb Sh. get right down to sketching, while Barb A. and Jan discuss art opportunities in the area (Club Mud Ceramics Holiday Sale Nov. 21-Dec 18 at Maude Kerns, for one!).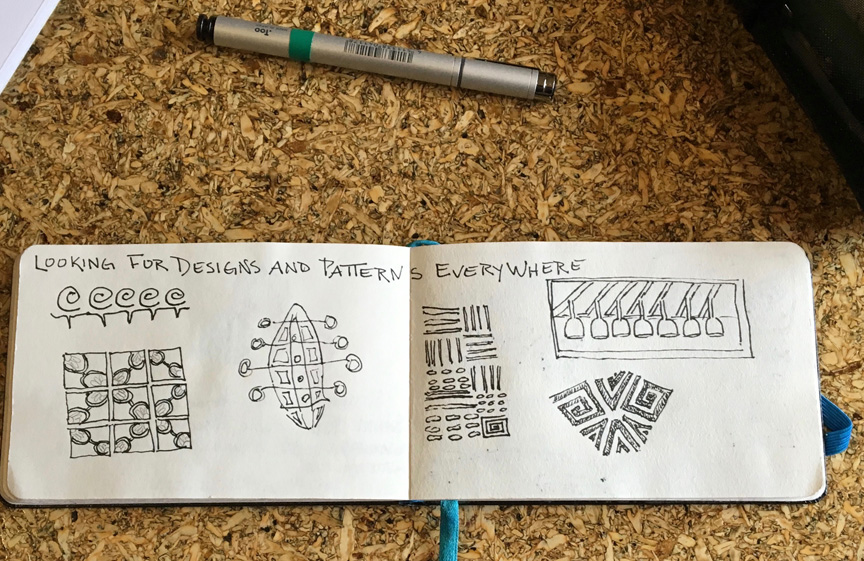 Penelope is still looking for designs & patterns (thanks to the online course from Jane LaFazio) – she sees them everywhere!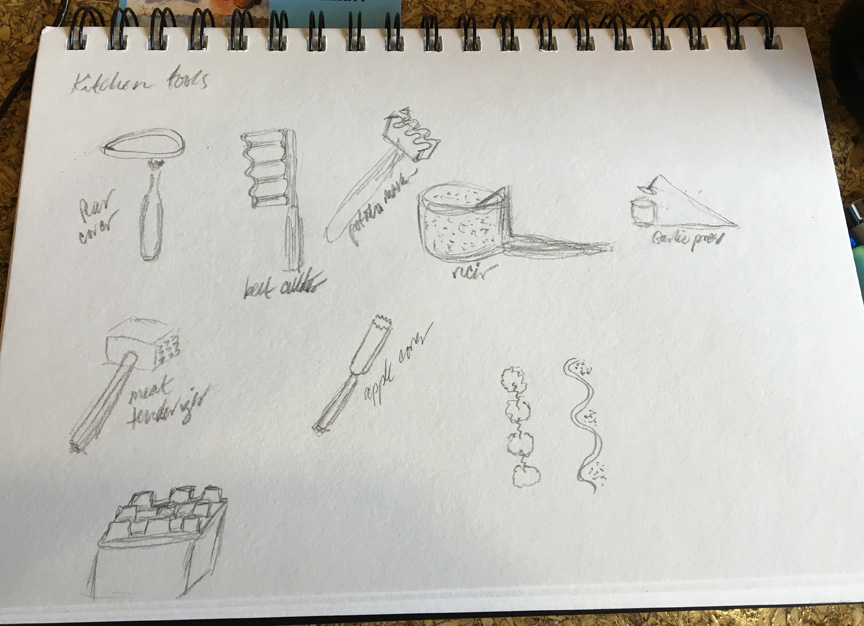 Jane defies herself in being able to sketch some ideas from her memory of items from her kitchen…perhaps they'll show up in her "grid" assignment from Jane LaFazio's class.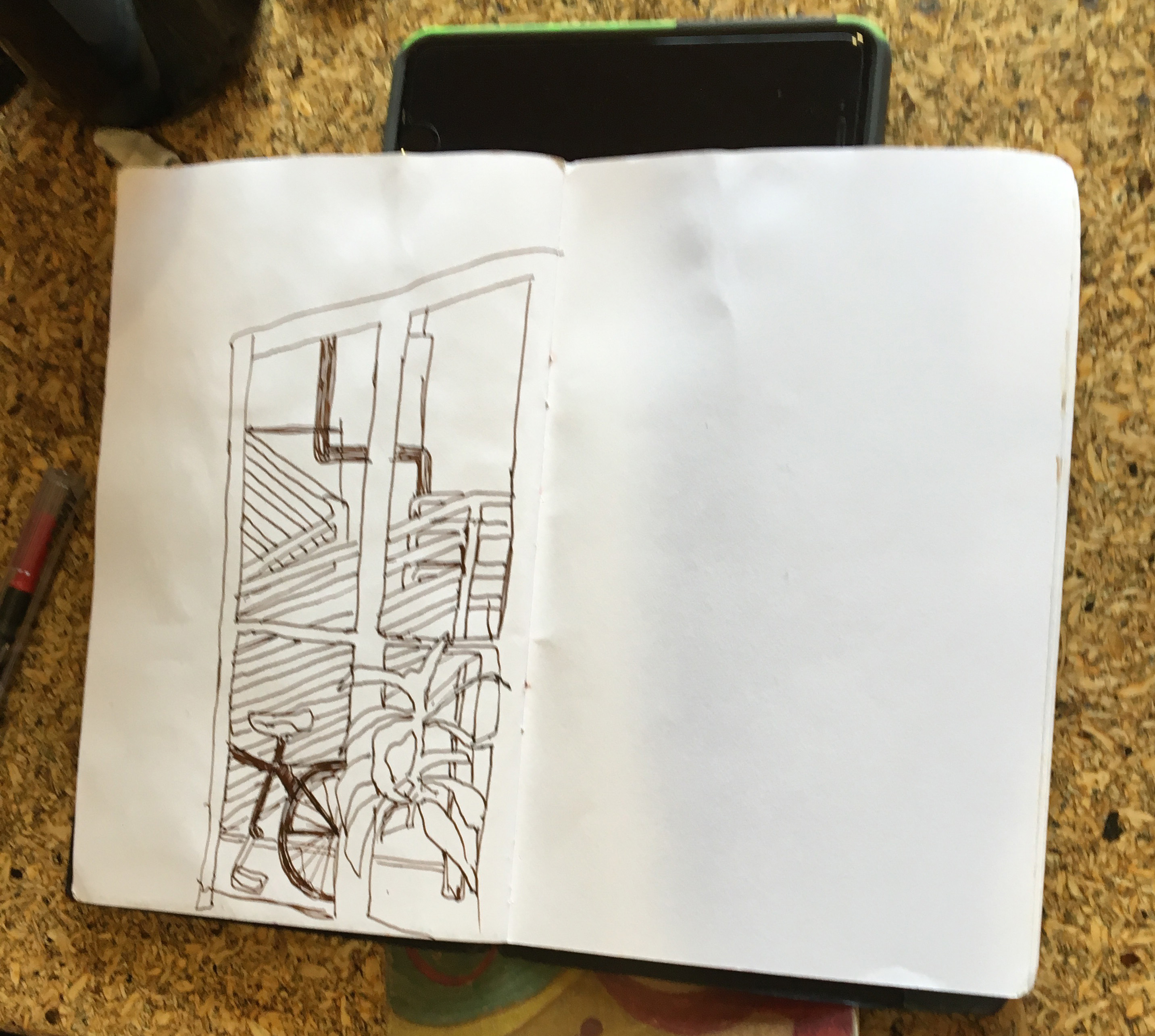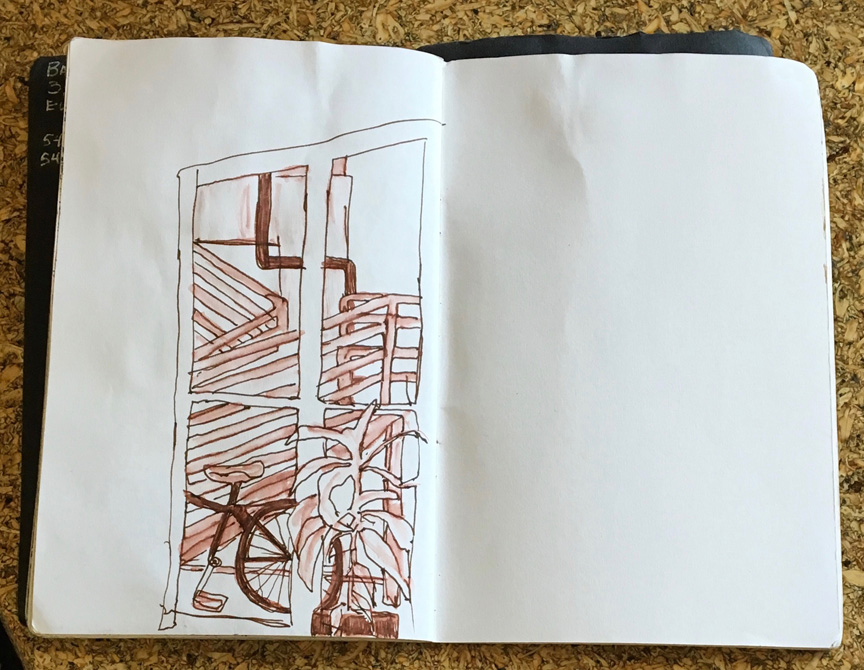 Barb Shirk not only sees patterns, she also pays attention to negative space.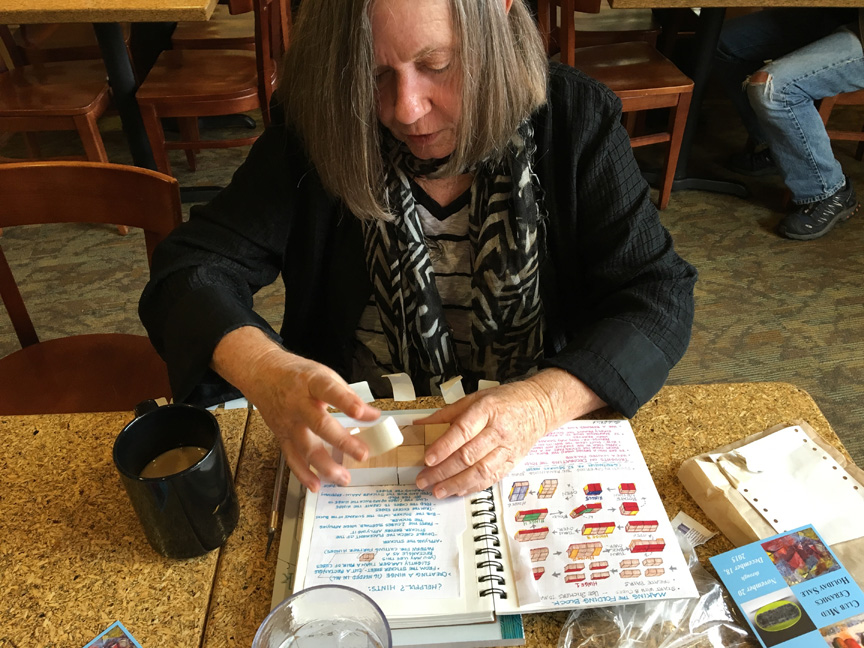 Meanwhile, Jan is busy sticking new labels on wooden cubes to get ready for her next folding cube design. Told you she was hooked.