Cafe Yumm, 18th St., Eugene, OR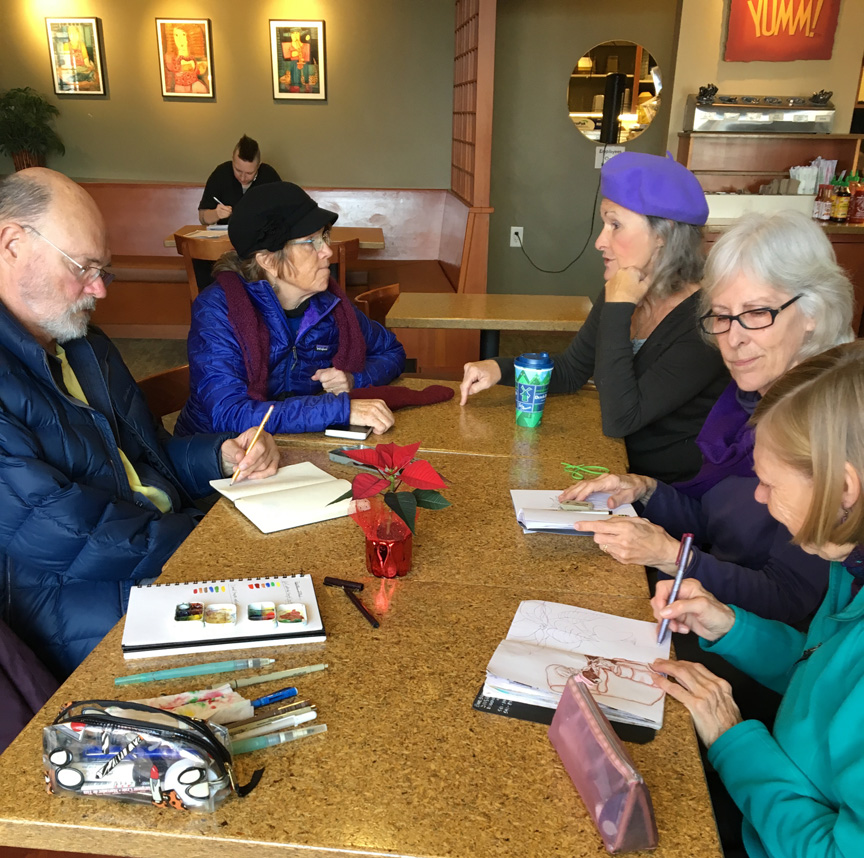 Here are some of the usual suspects: Erik, Penelope, Sandy, "Barbwires" So & Sh, along with Jane's sketchable poinsettia.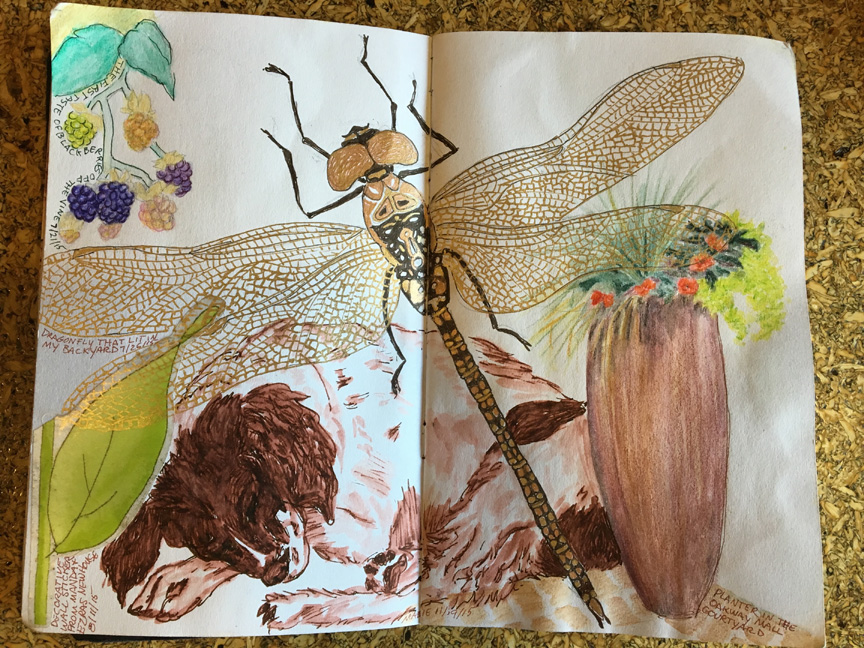 Barb Shirk brought us up to date on the "snowflake" sketch she started last time at 5th St., & another sketch page of emergence.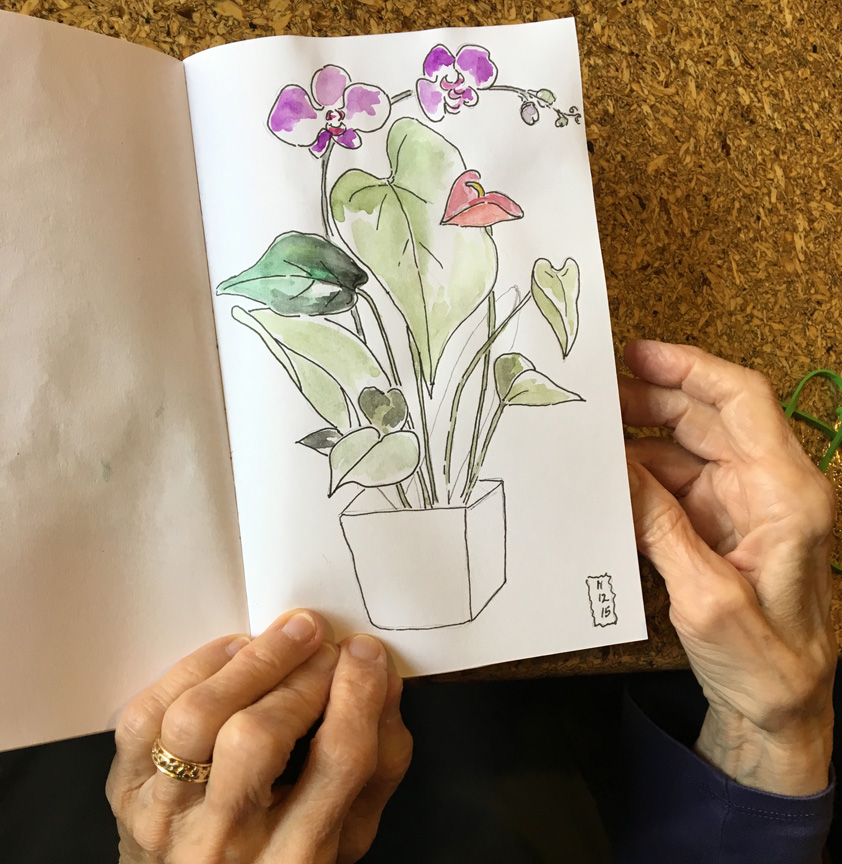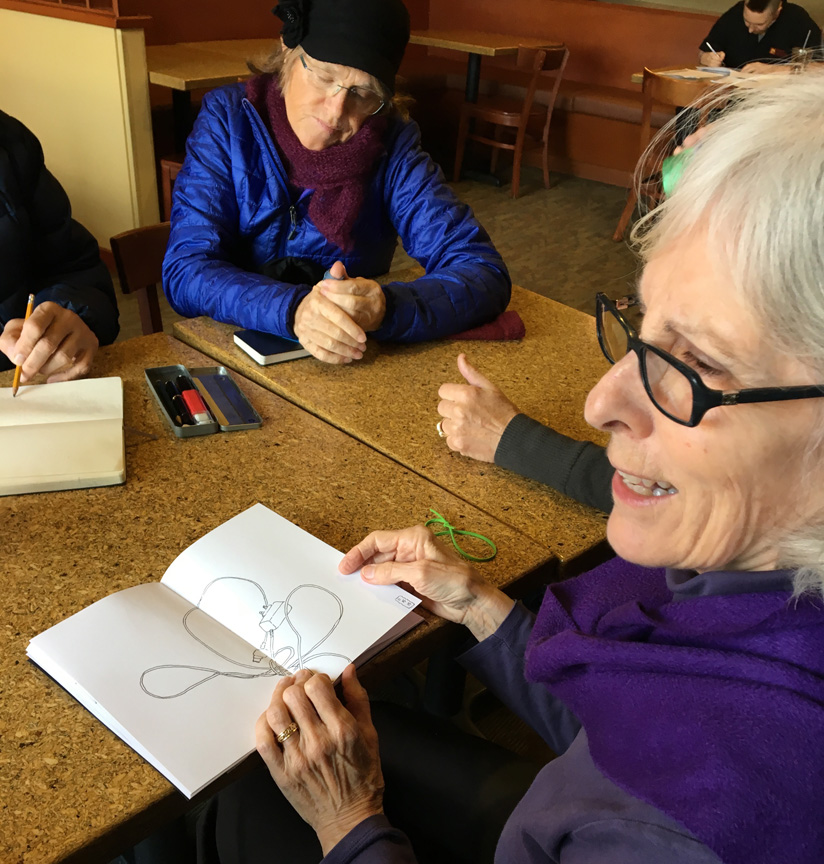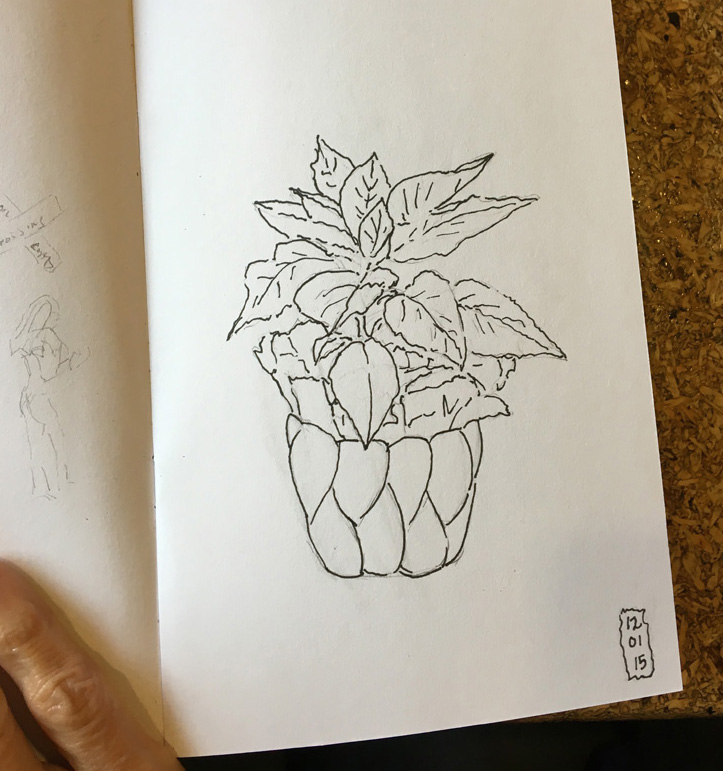 Barb Sommers shared her "unfinished" orchid, a complicated wire sketch, and started in on the little poinsettia.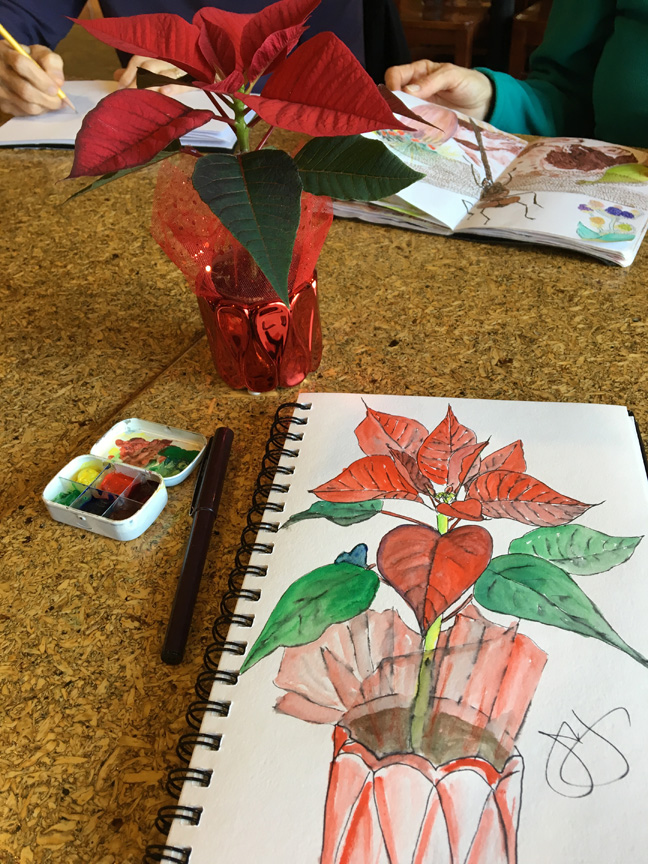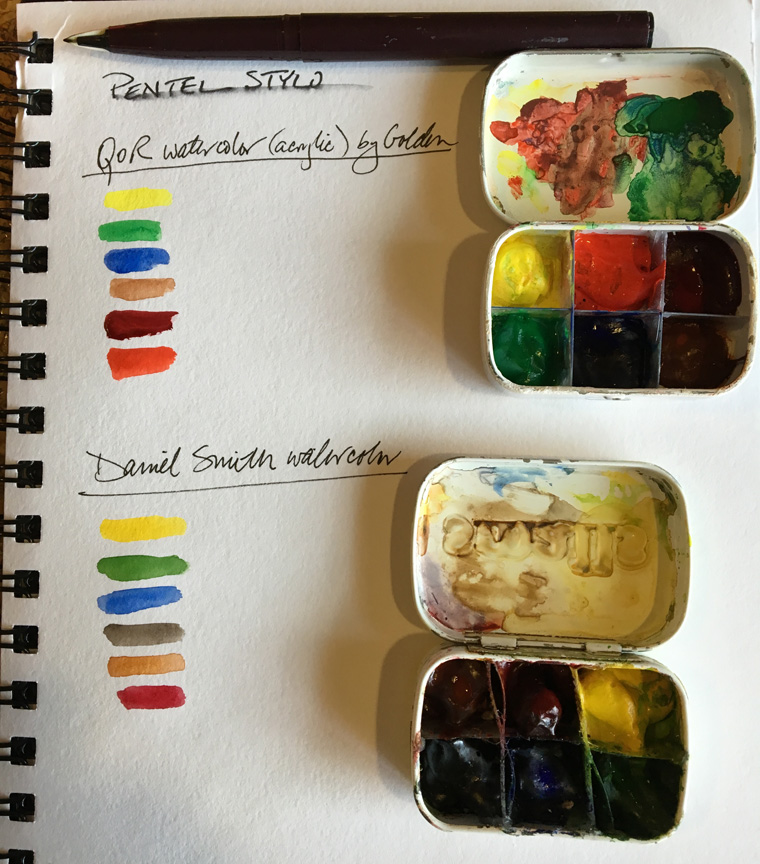 Jane used her water soluble Pentel Stylo pen, and added QoR watercolors. Then she compared her little Altoids Smalls palettes of QoR & Daniel Smith watercolors…hmmm…..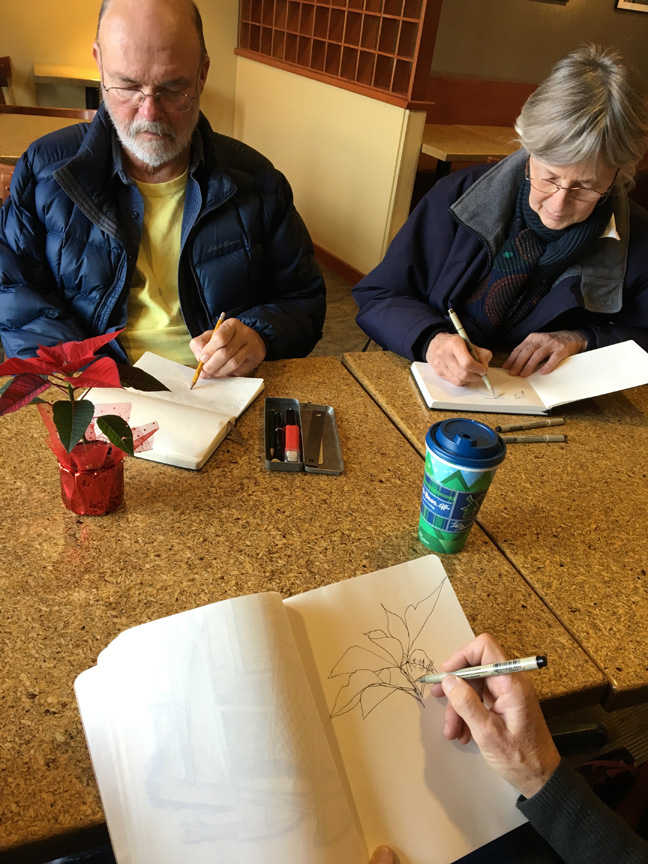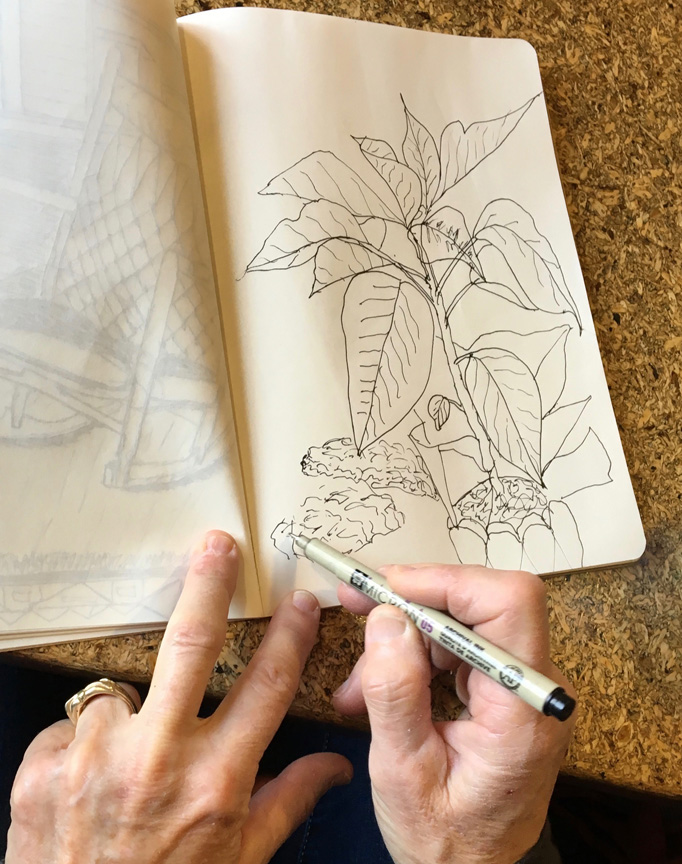 It was great to have Sandy back with us, making the transition from sculpture to sketching with ease! See her sculptures on the "Arting About" menu tab above.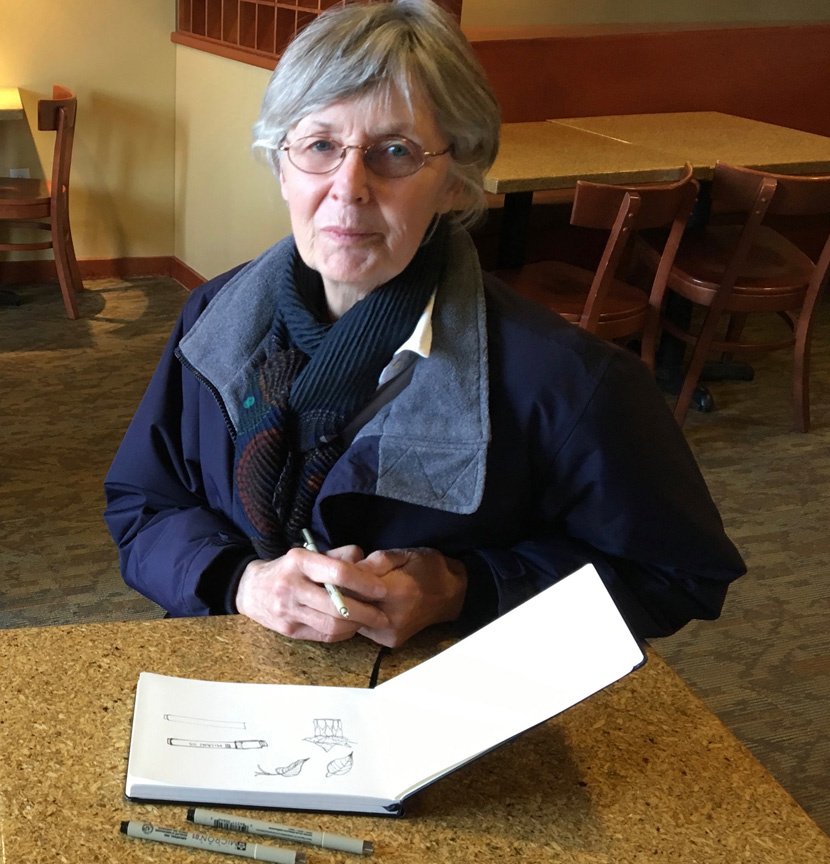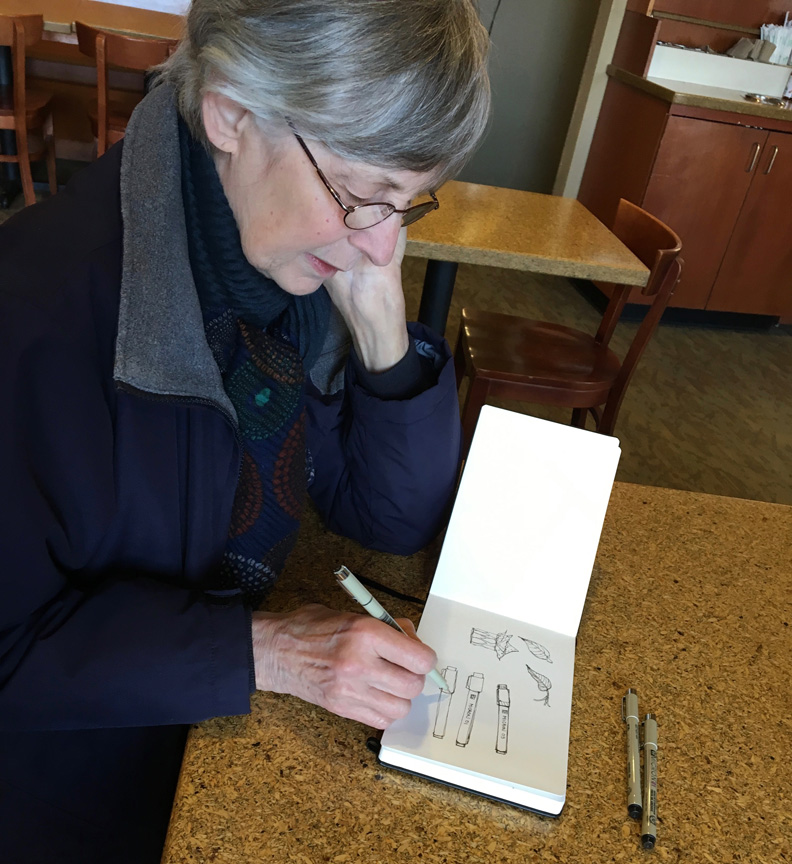 New to our group, but not new to hanging around with artists, is Helga Wood – welcome! Here she's sketching what's in front of her.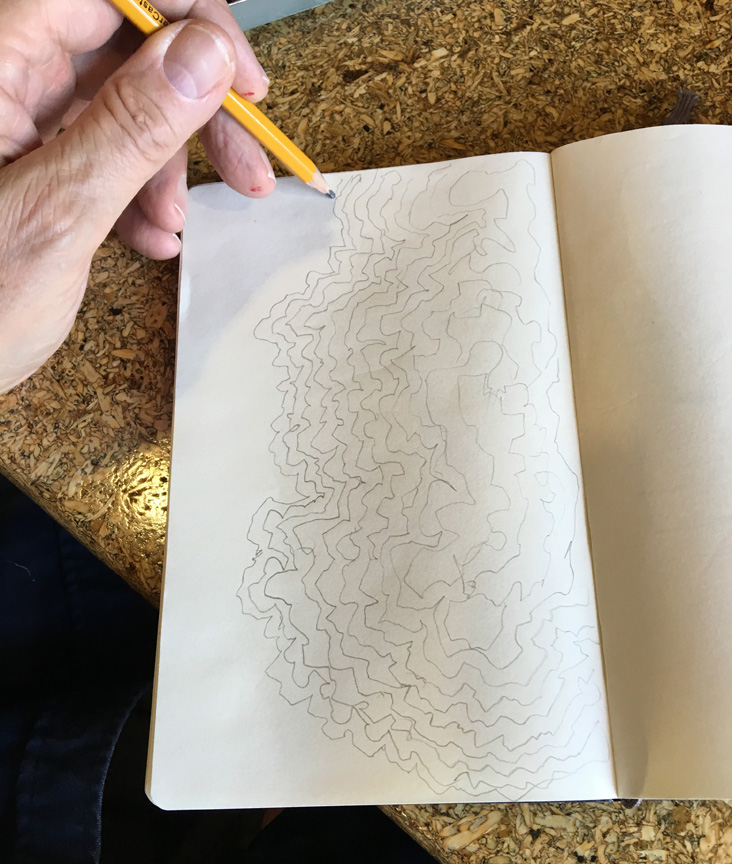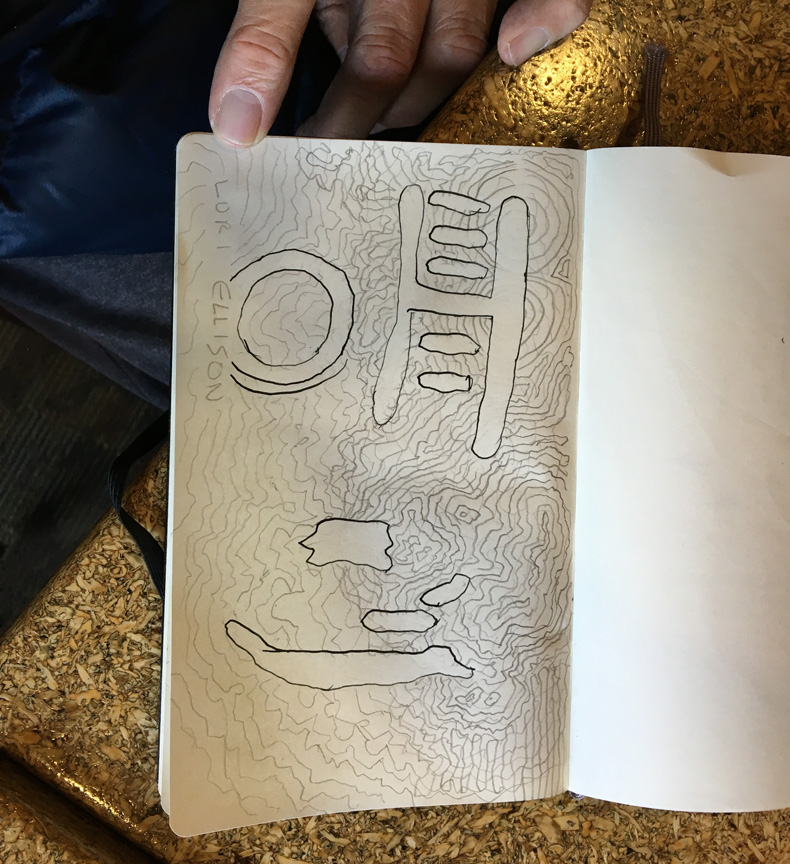 Meanwhile, Erik is off on an entirely new bent, inspired by one of his favorite artists – Lori Ellison. Keep an eye on this development!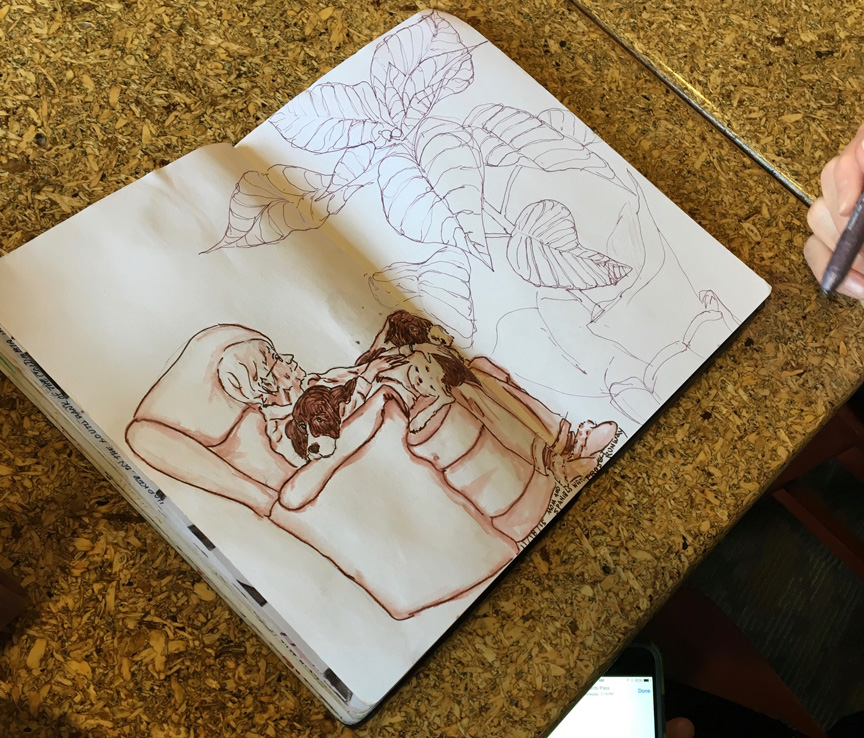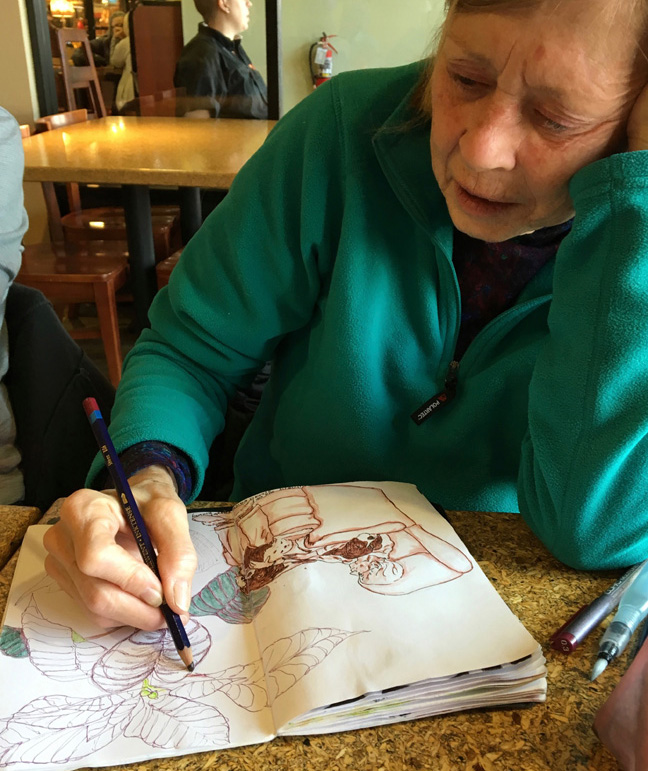 Oh, and Barb Sh's sketchbook continues to evolve – here's the poinsettia added to a sketch of her mom & puppy, and now she's busy adding color. Tiring? But ever fascinating